Start with your supplies. I already had the Mod Podge and the paper, so I didn't need to buy any. I found the tiles at Home Depot for 16 cents each and the felt stickers for $2.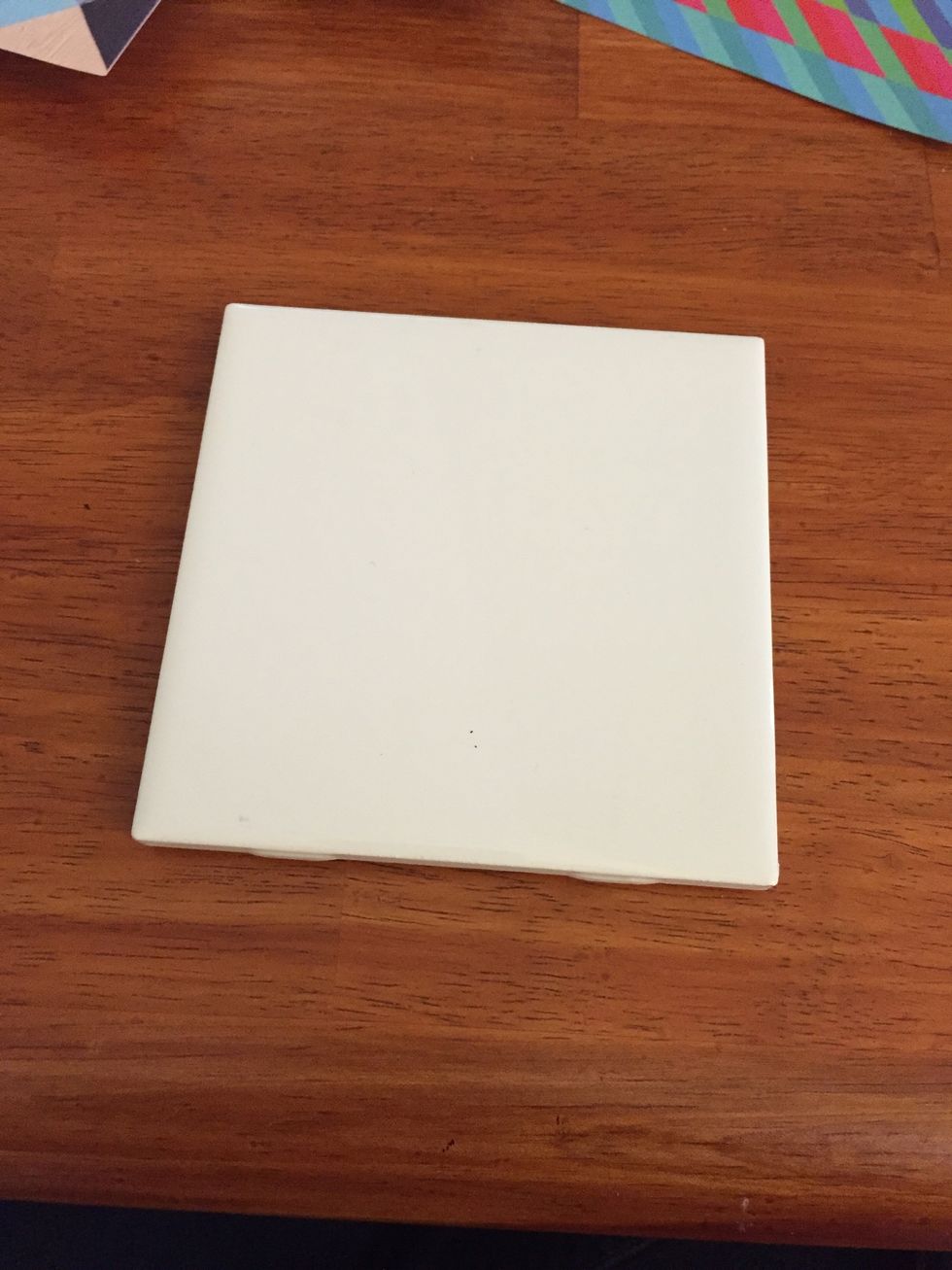 Get your tile. It's just a simple 4" X 4" tile, but you could use different sizes for yours!
I recommend putting the stickers on BEFORE you start glueing to avoid a mess.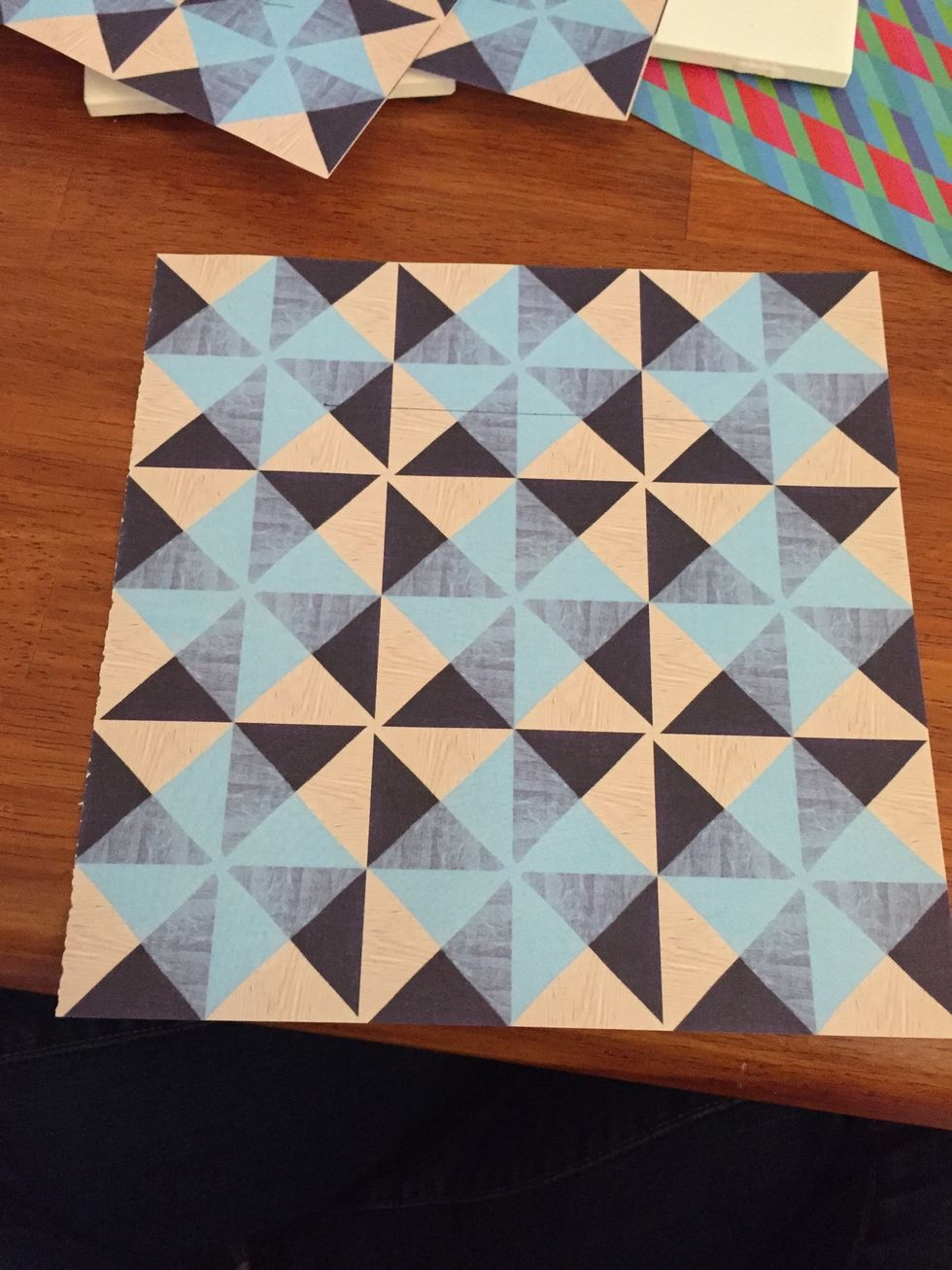 Choose your paper. I wanted a patter for mine but anything works for this project. You could even print out pictures for it. I found that thin paper was the best though, as it will adhere better.
Trace your tile and cut out your paper.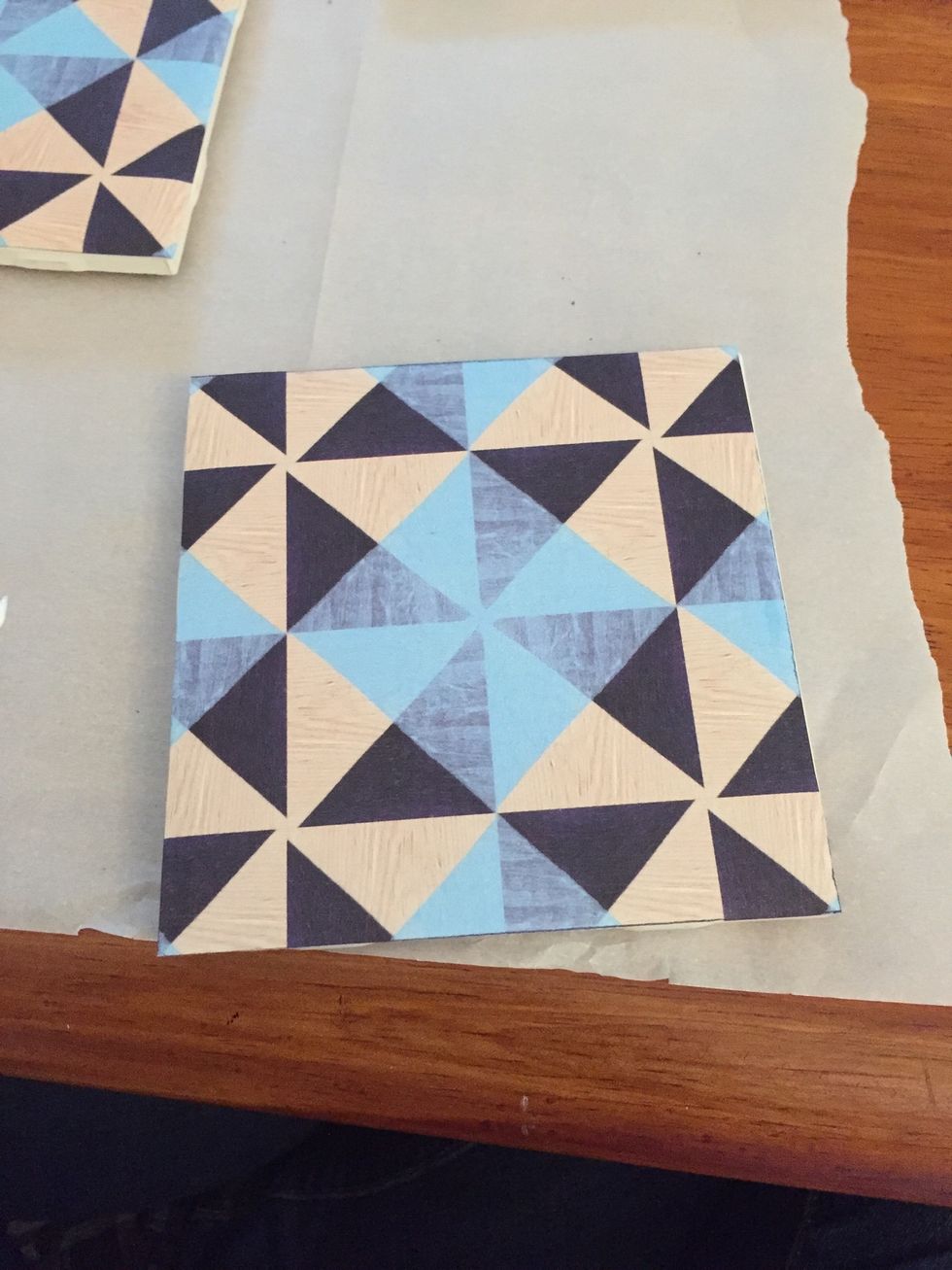 Lay a generous coat of glue down and place your paper over.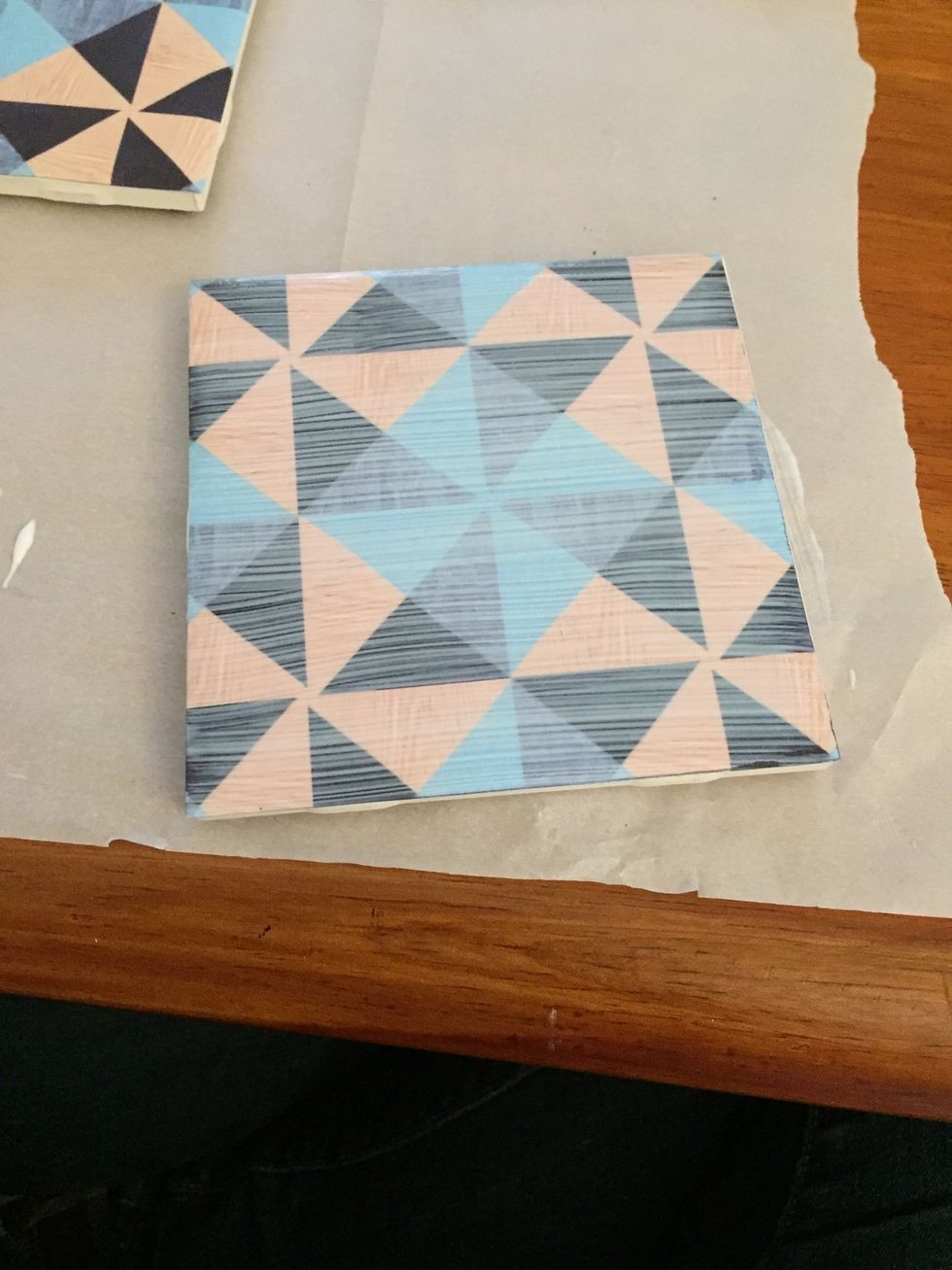 Then glue over the top.
It will dry clear, but I didn't like the unevenness in the glue so I put another layer on.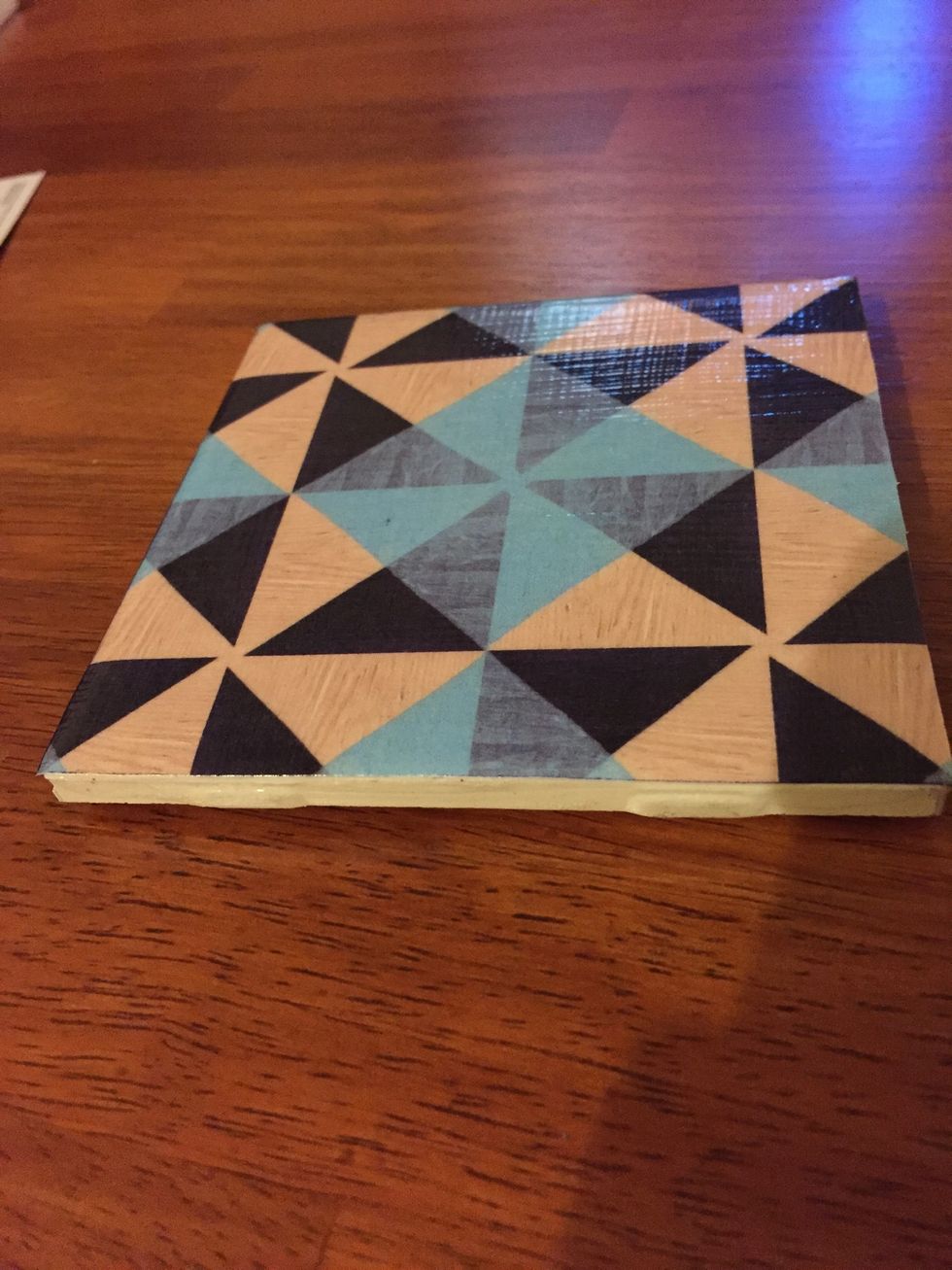 This is after both coats have dried. I was happy with the evenness of two coats of glue.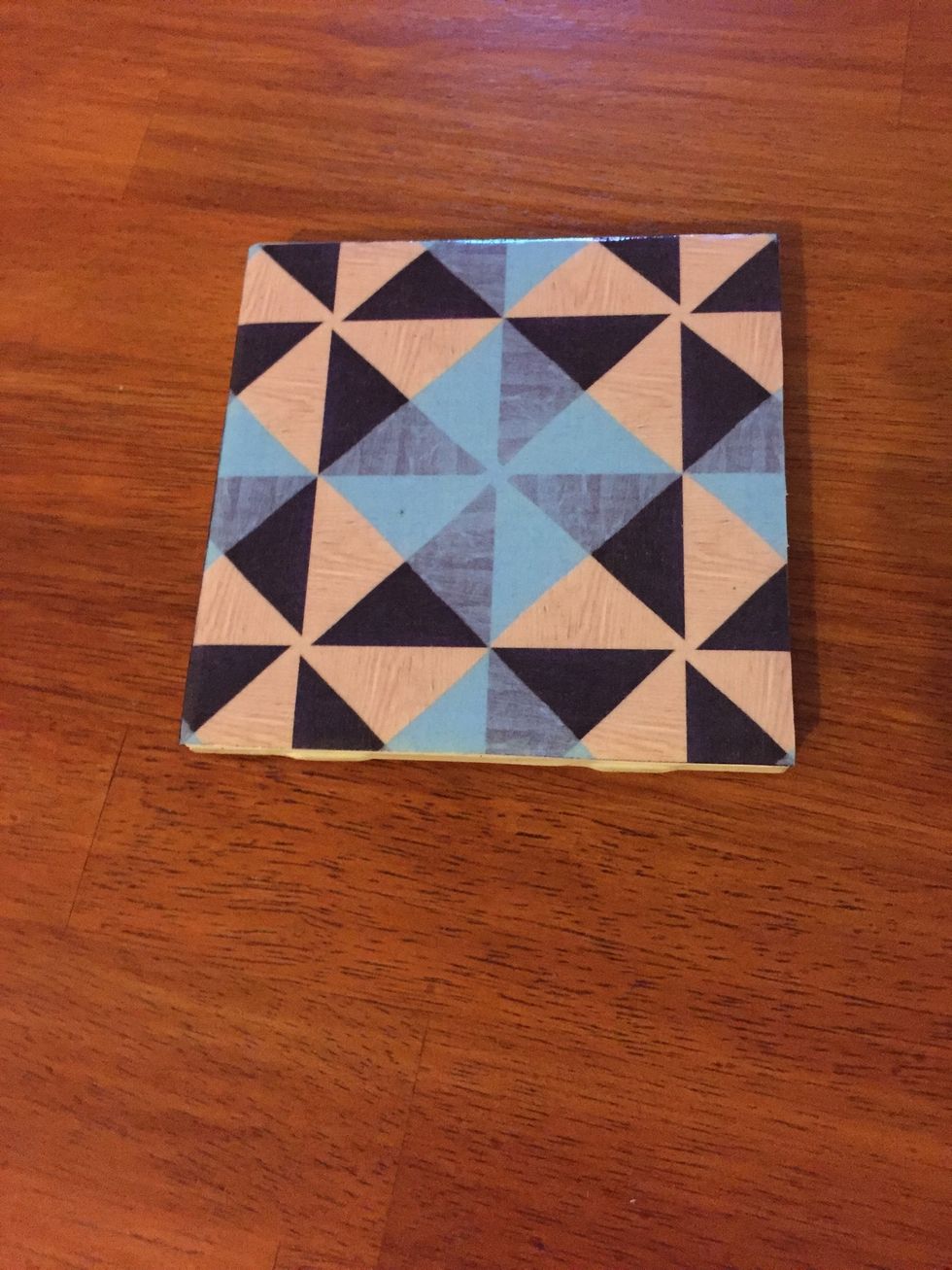 And here's the final product! This entire project only cost me about $4!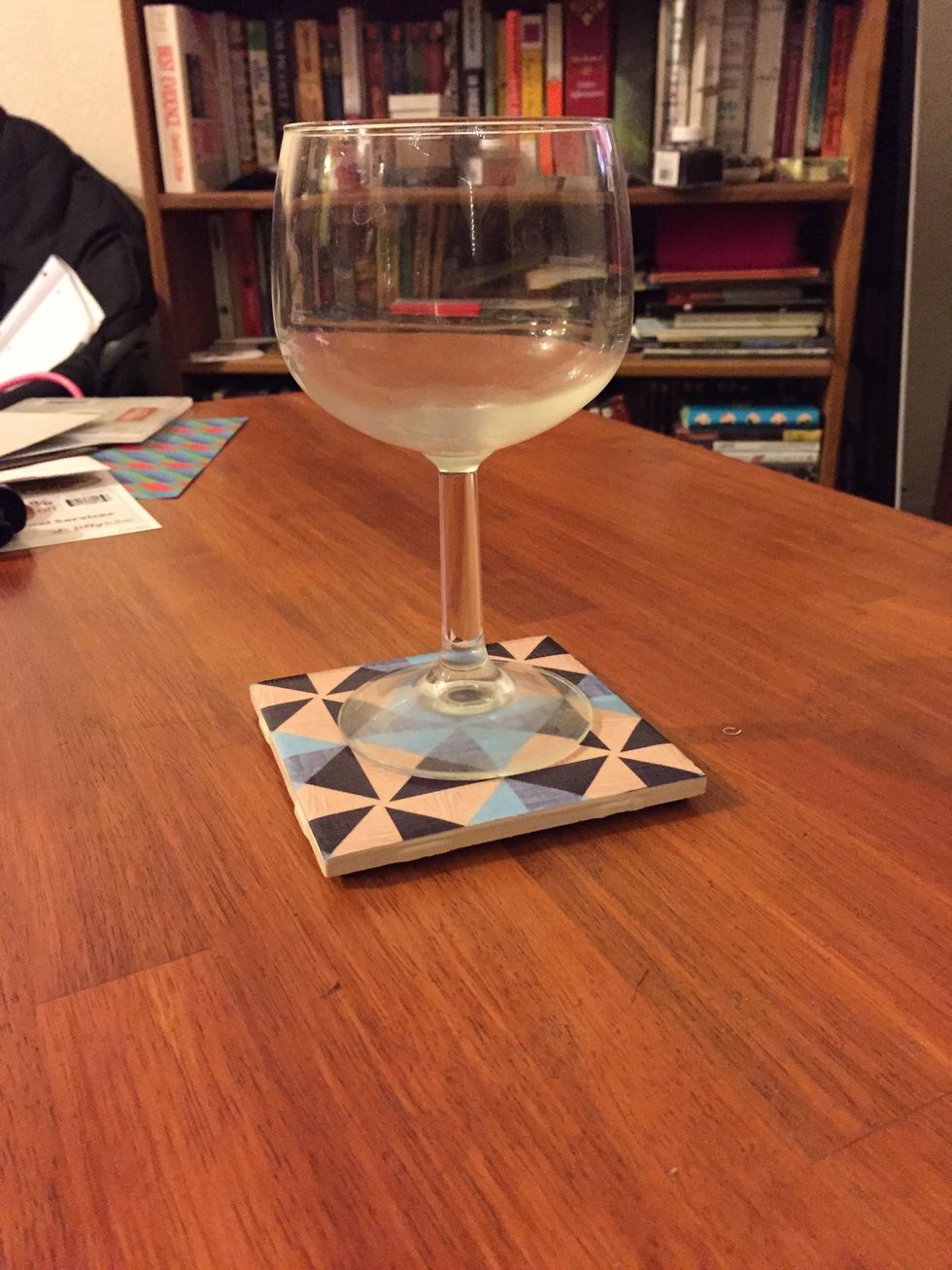 And ready for use!
Tile
Mod Podge or Glue
Paper