How to make diy carpet spot cleaner
Use at home ingredients to remove even the worst carpet spots.
13167
You can make this mixture without the vinegar, but it seems to work even better when it's included. I've gotten red drinks & what I (think) was road tar out of my carpet as well as many mystery spots.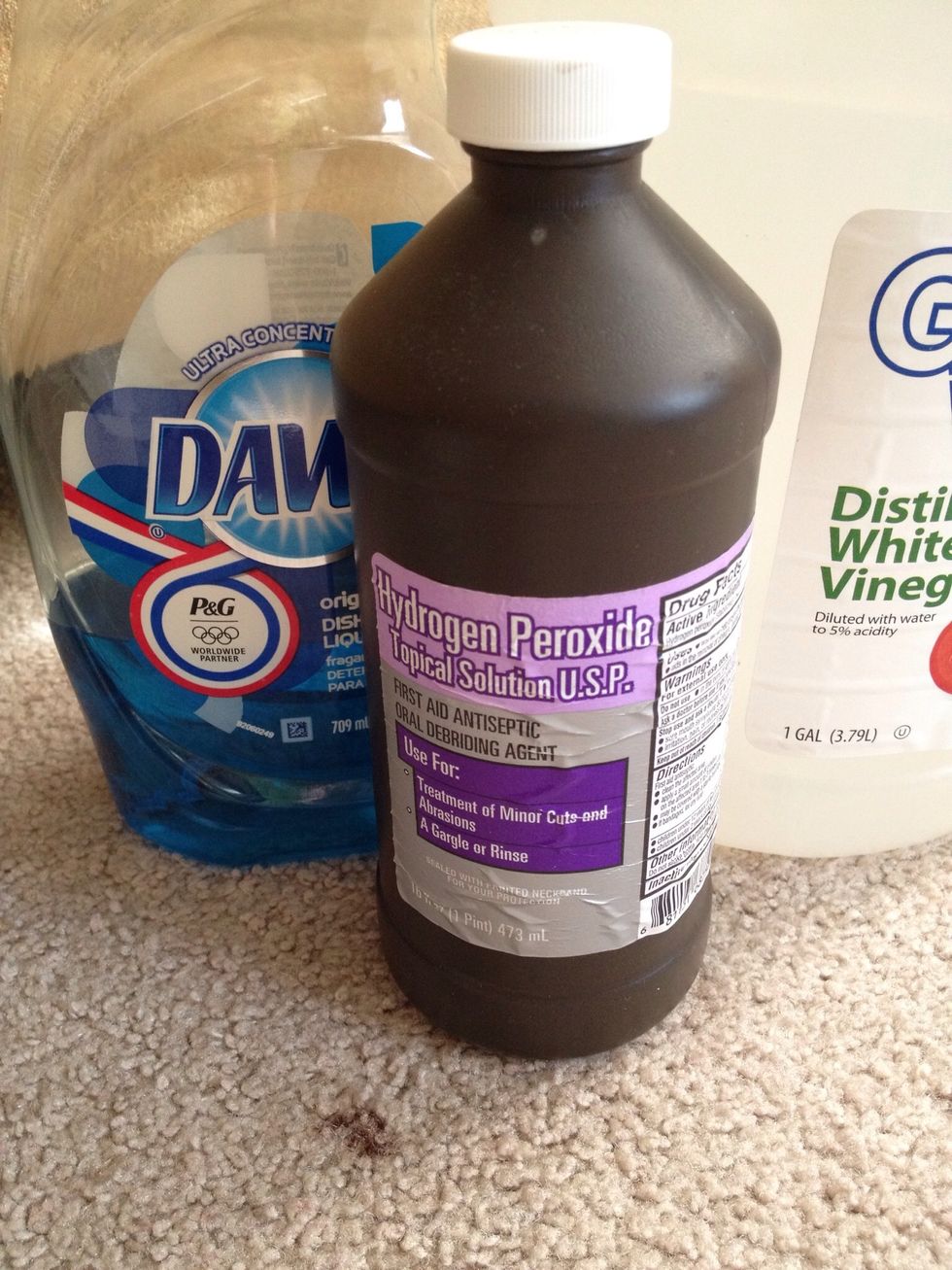 See the chocolate spot on the carpet in front of the peroxide? (Click picture to see)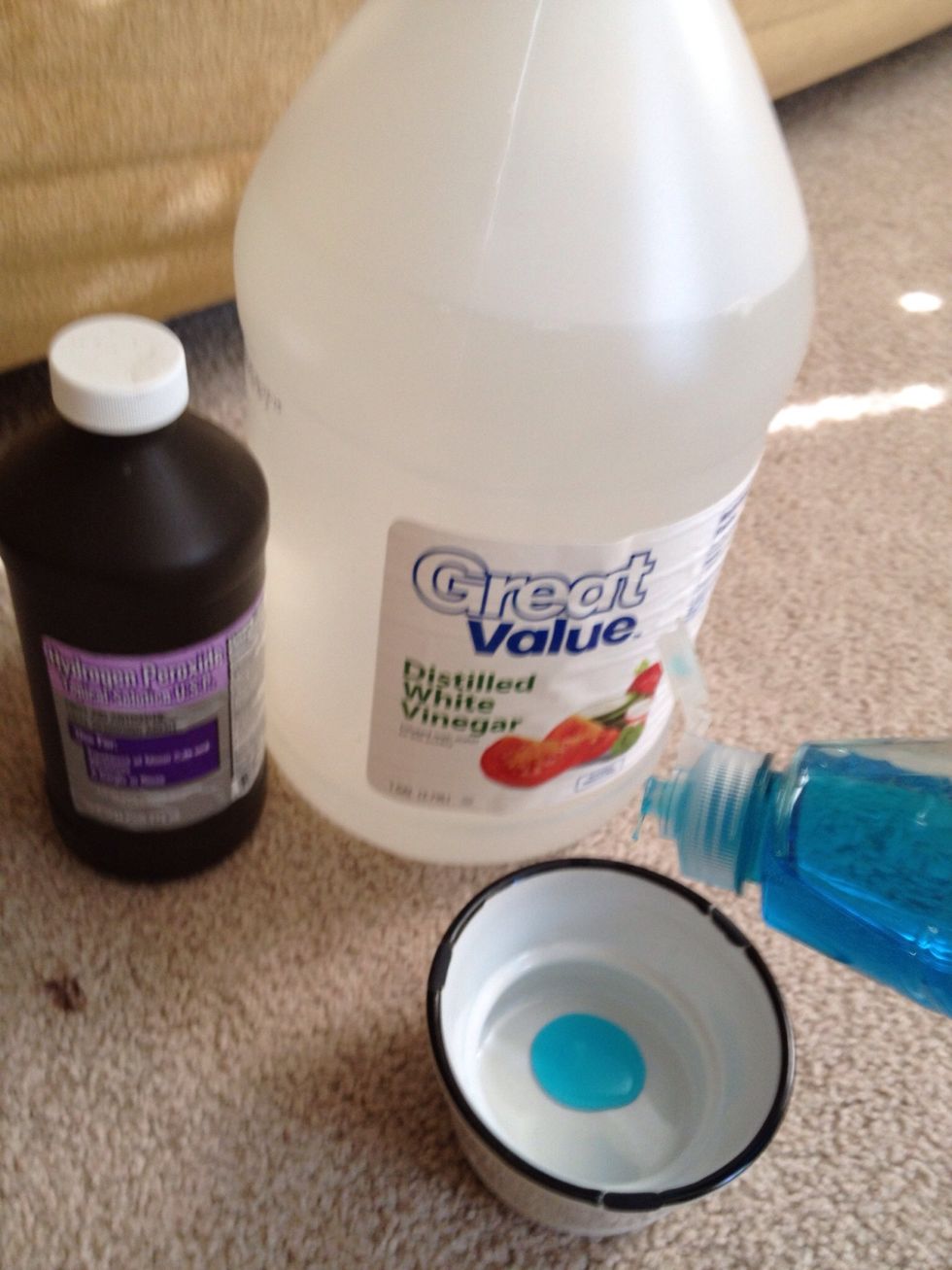 add dish soap
Add vinegar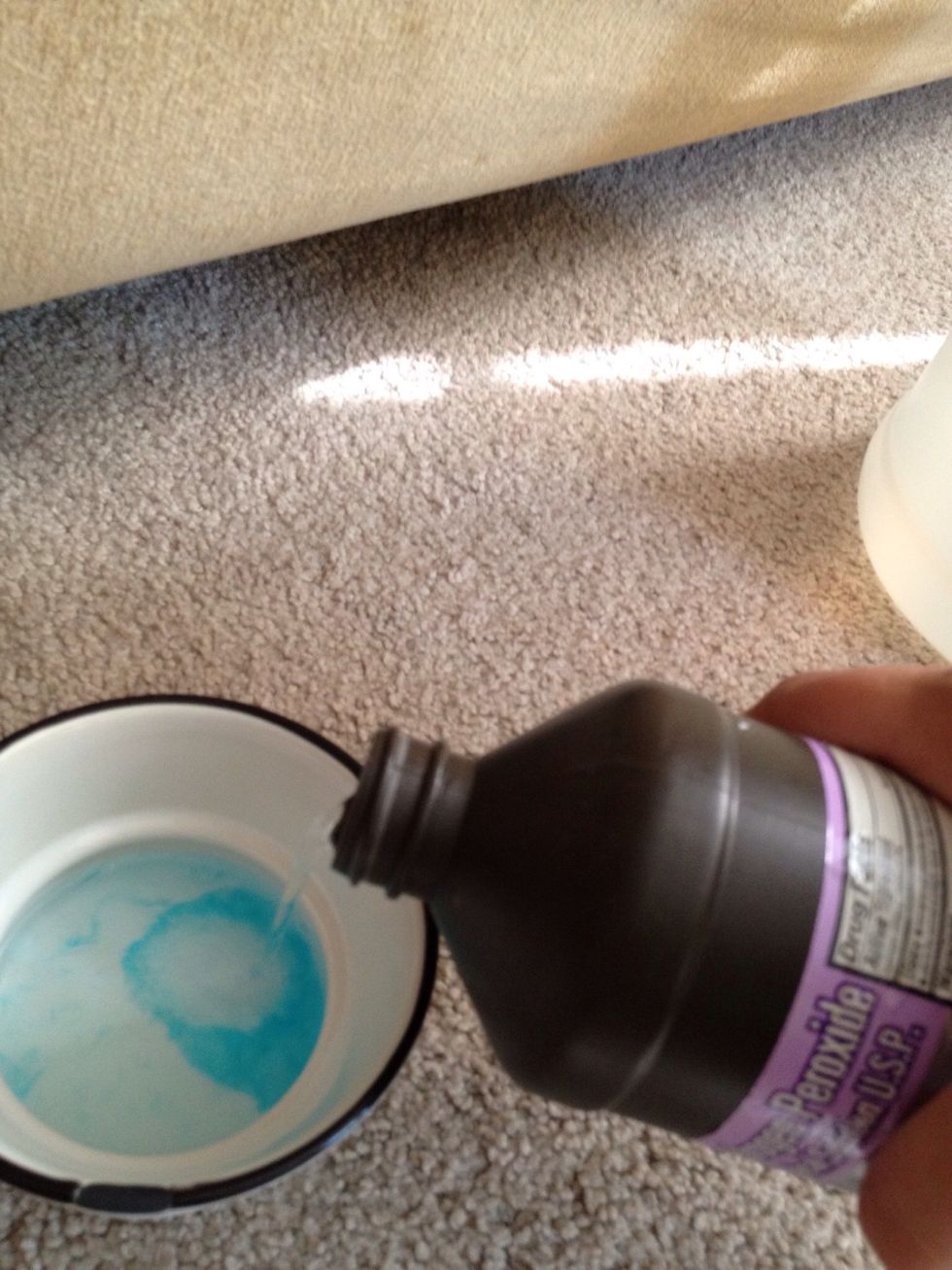 Add peroxide to your container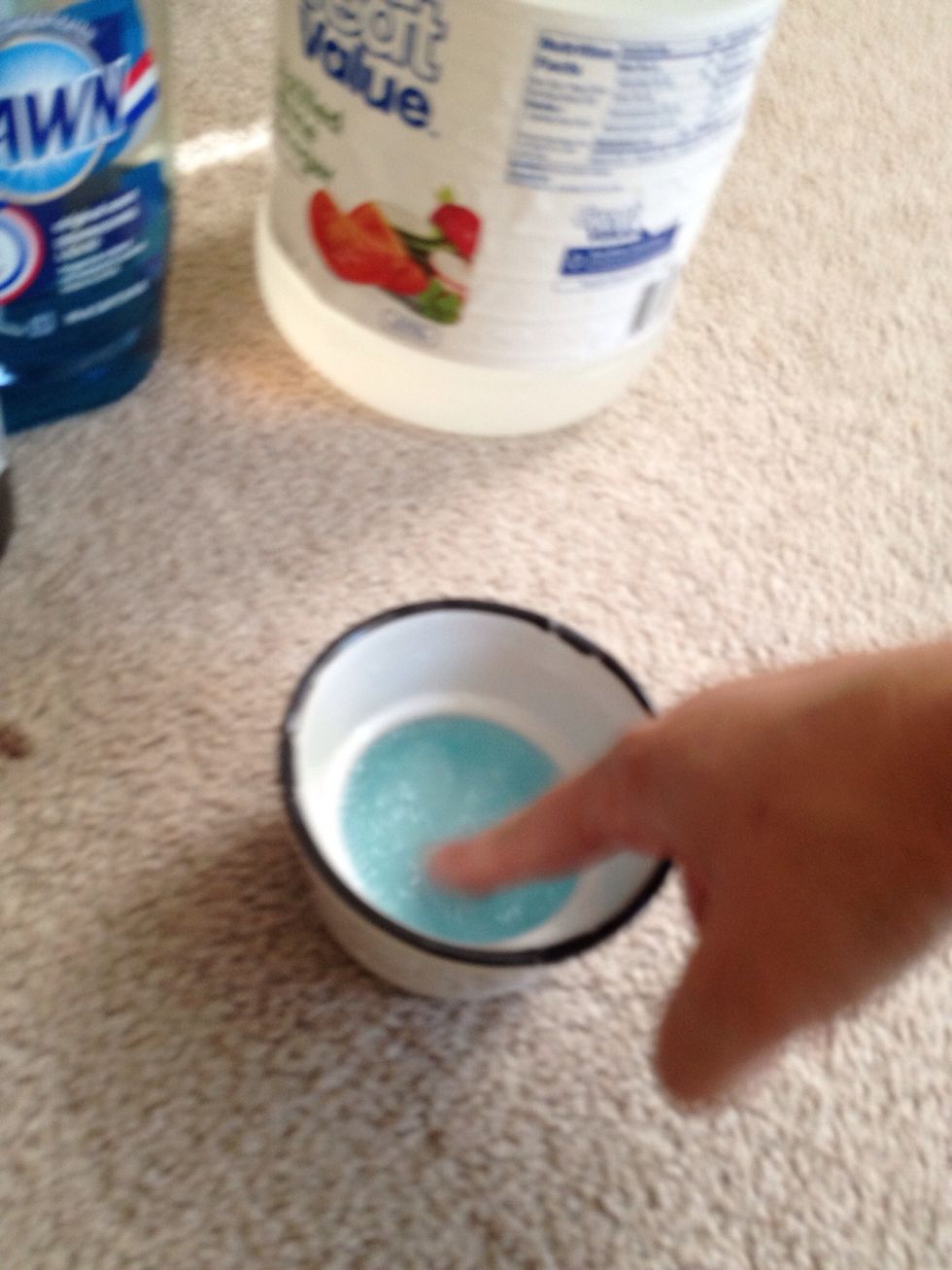 Add peroxide, then mix.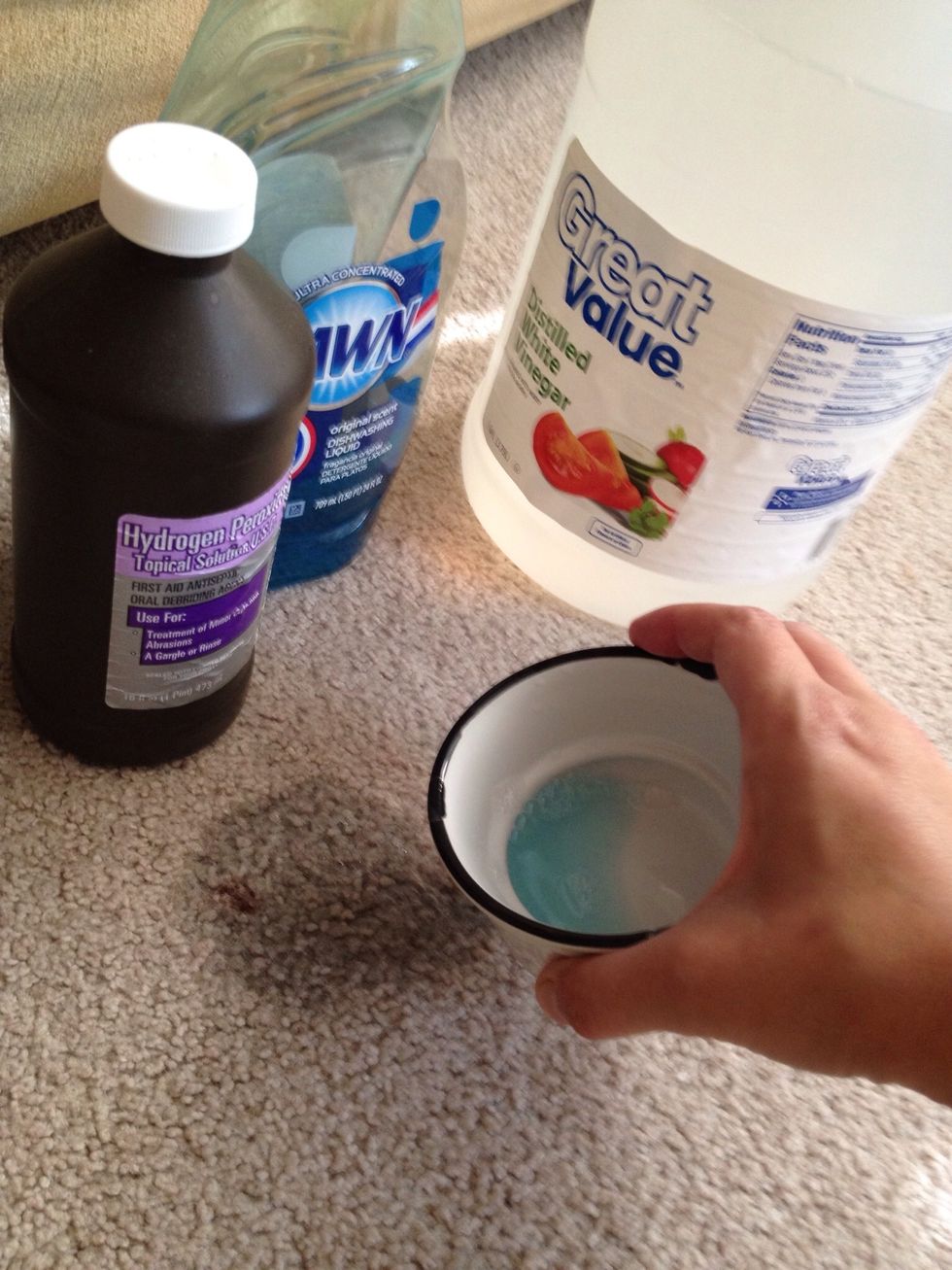 Pour on the stain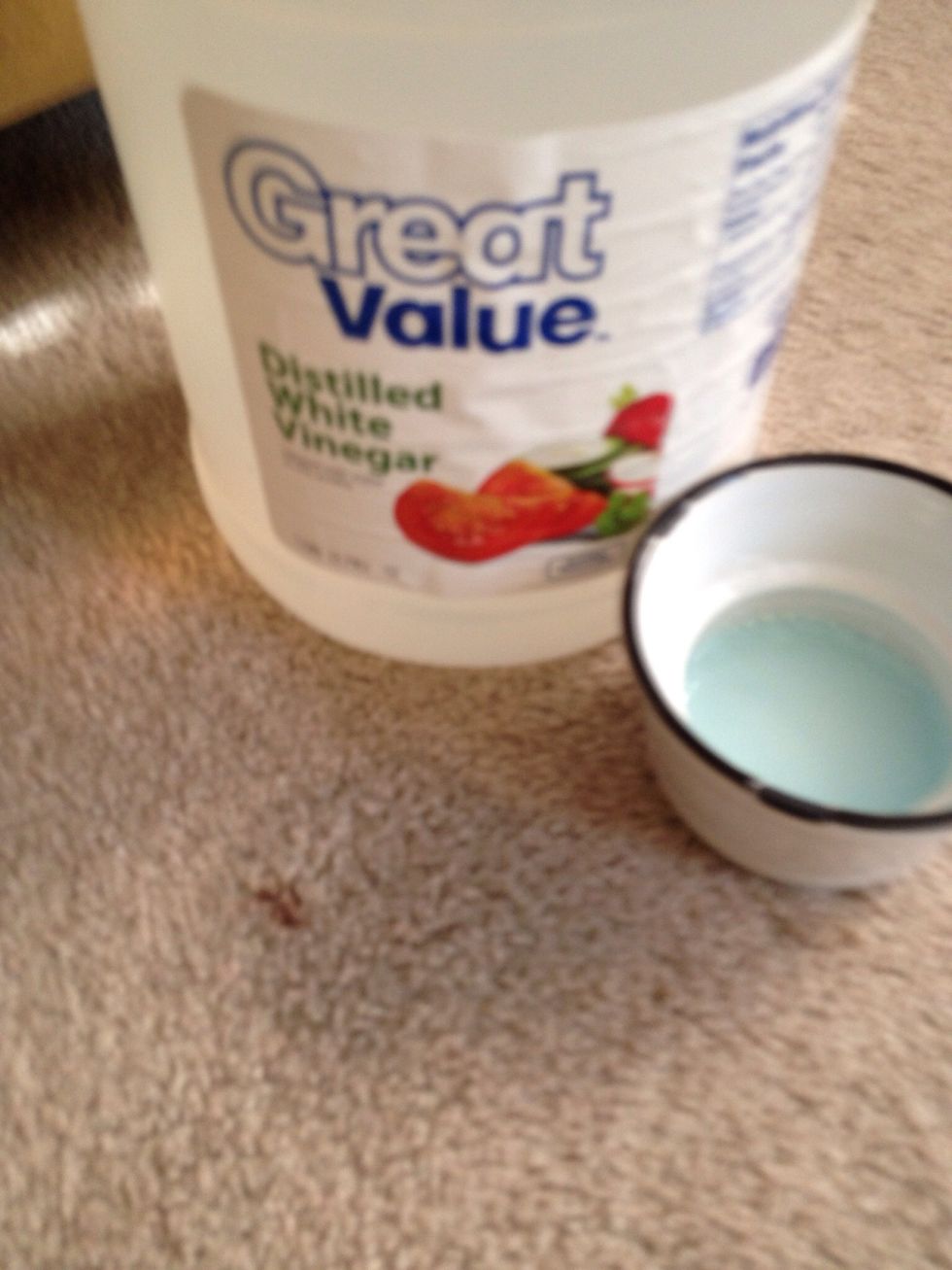 You don't really need to let this sit, you can get to work right away.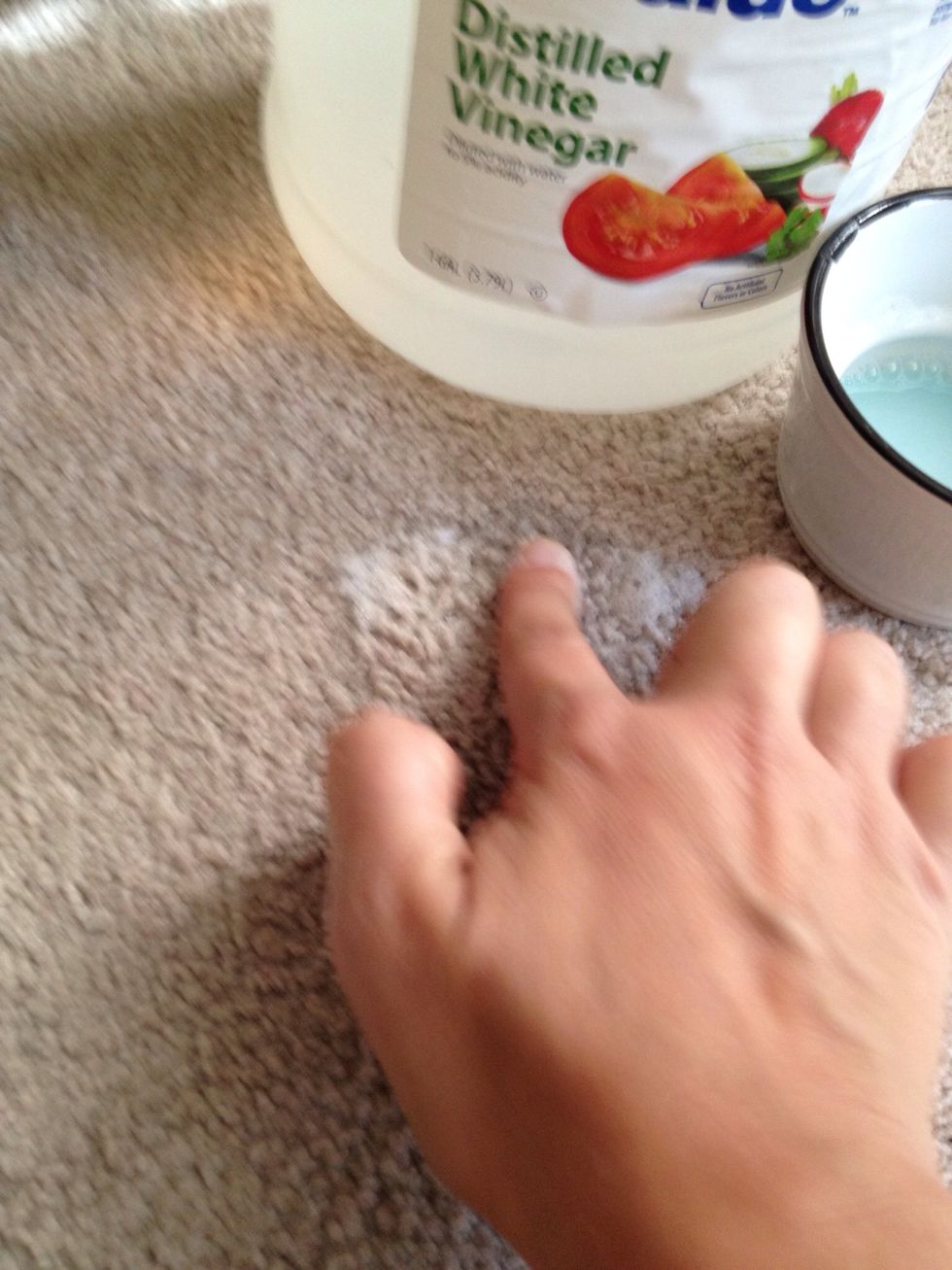 Rub the mixture into the stain.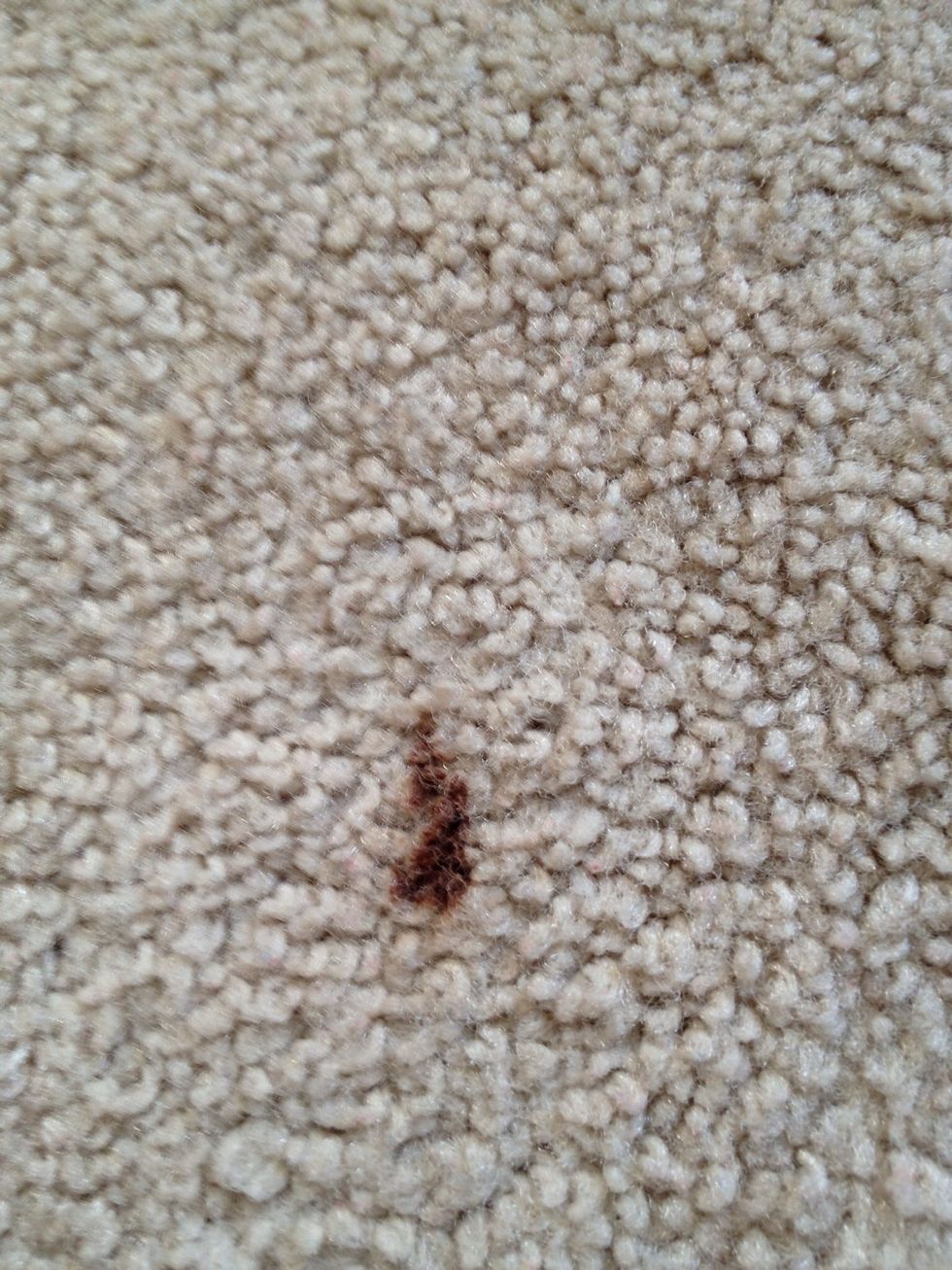 Here's a close up of another bad chocolate stain. Toddlers : destroy carpet.
Pour the mixture on to the spot and rub in, you can use your fingers, a brush, a rag- whatever you like.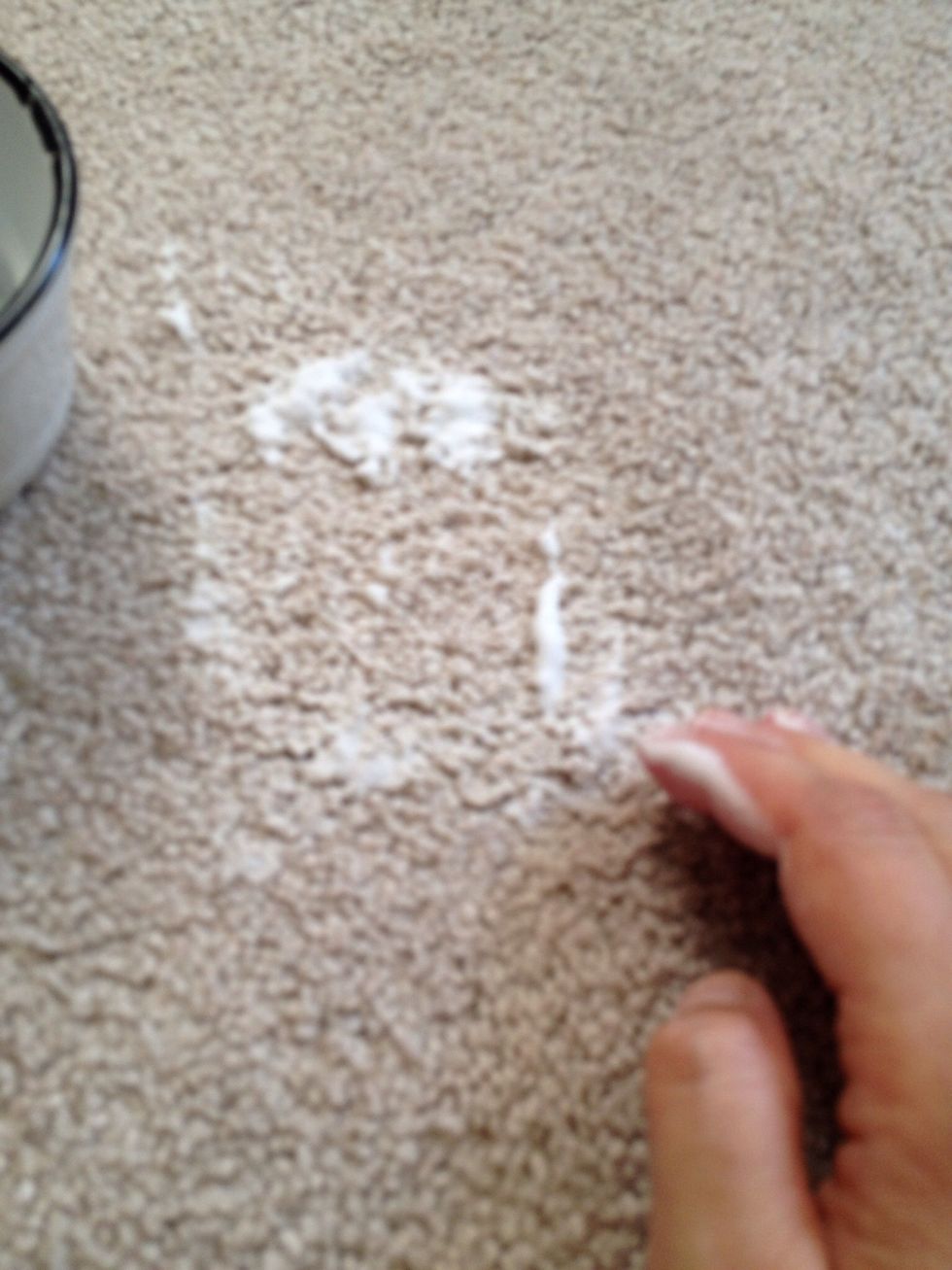 Rub it in till the spot is gone. It shouldn't take too long- this mixture is magic and gets out everything really quickly.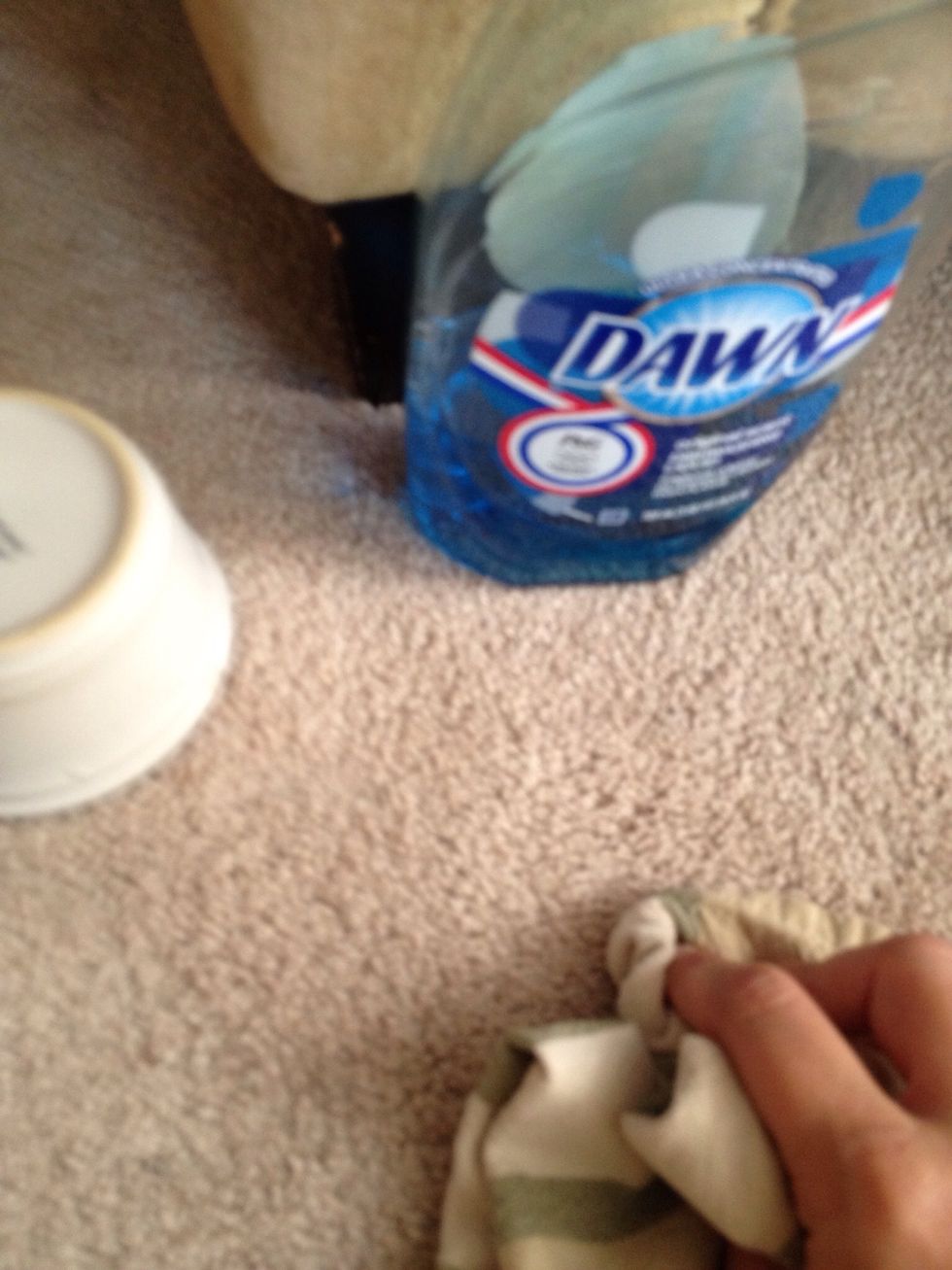 Use a try towel to blot up any remaining moisture in the carpet.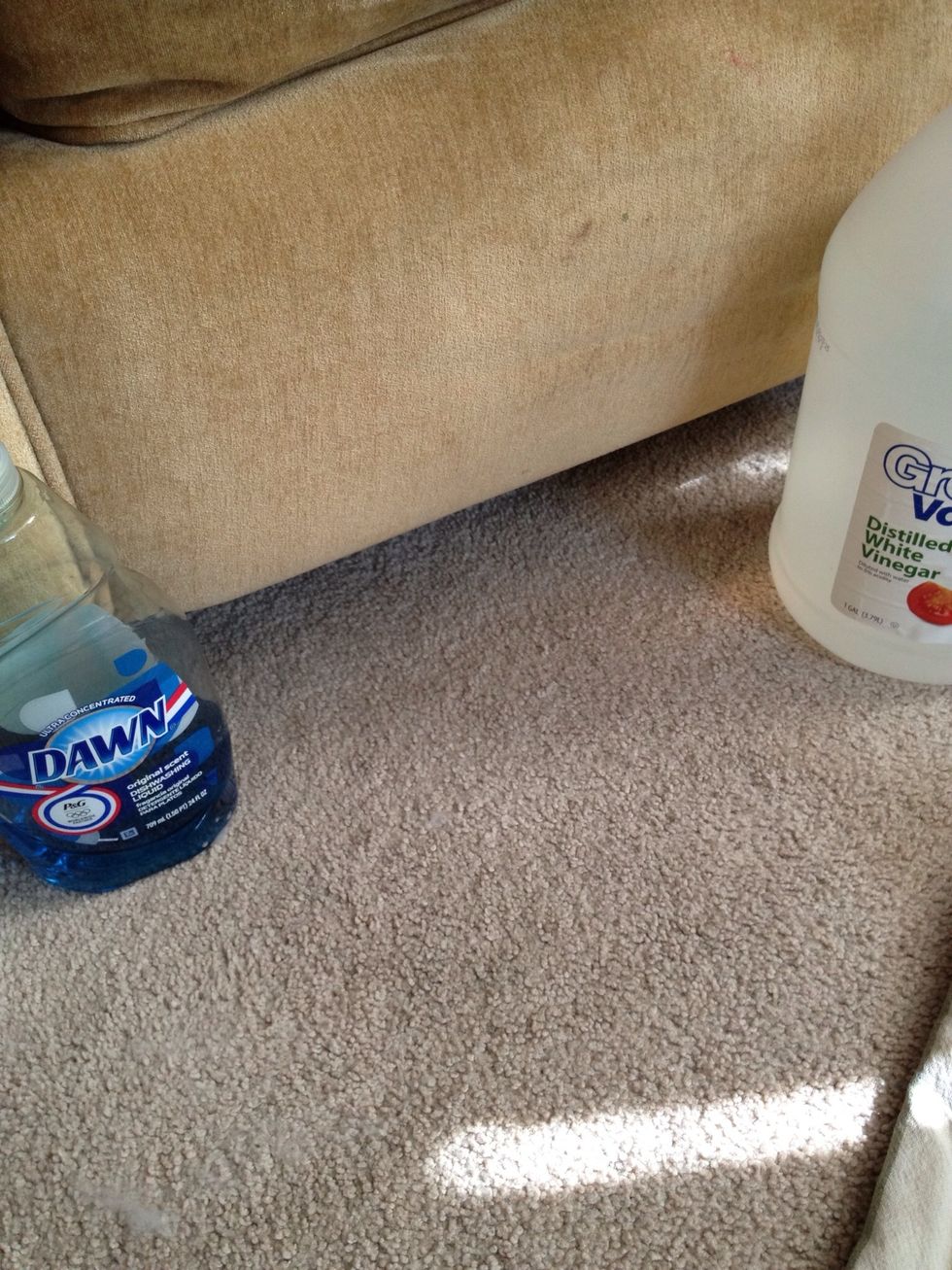 Finished. The spot is gone! When I use a carpet cleaner machine and don't pretreat the bad spots with this- they don't come out. I swear by this at home mixture.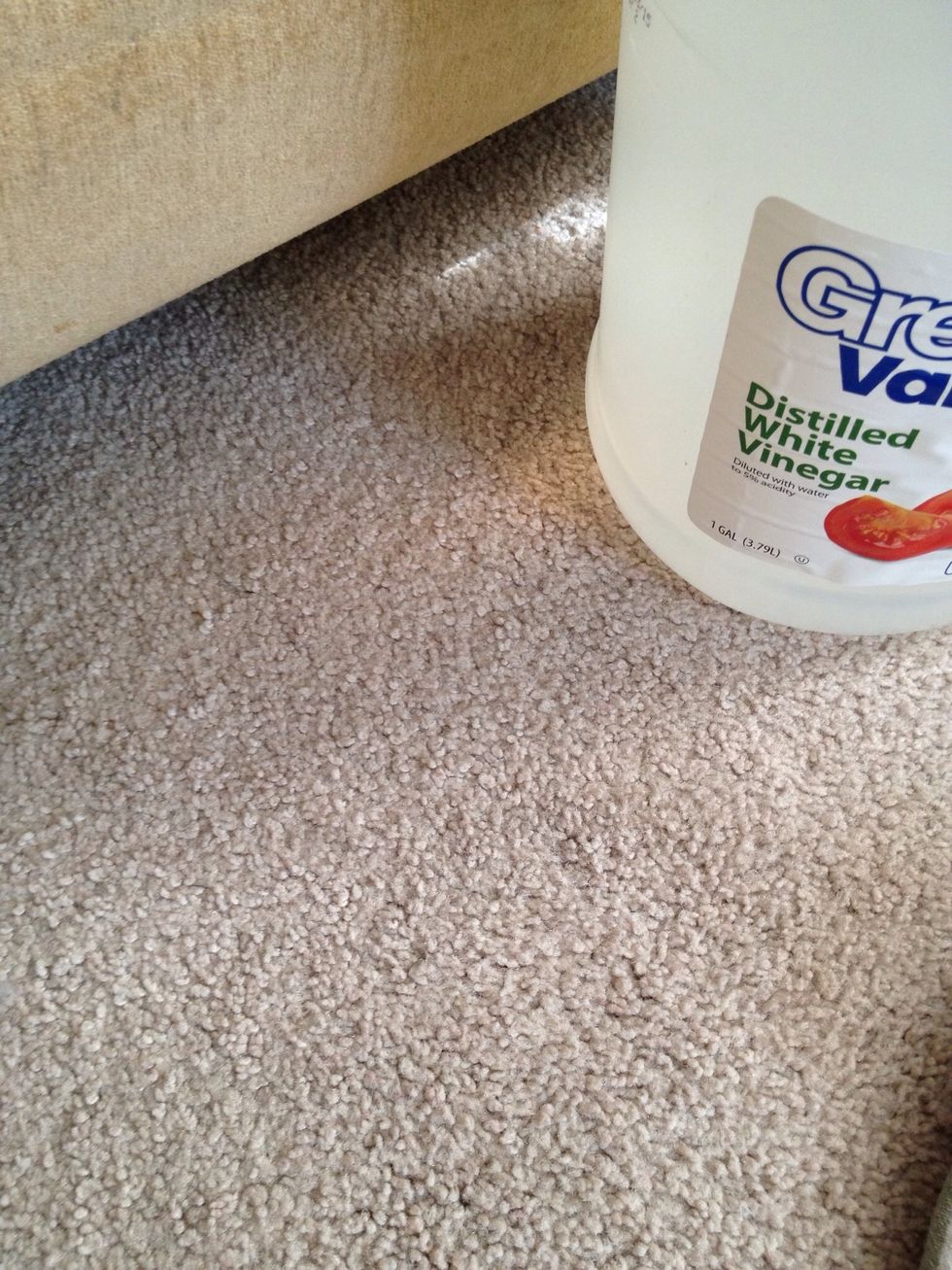 Close up view.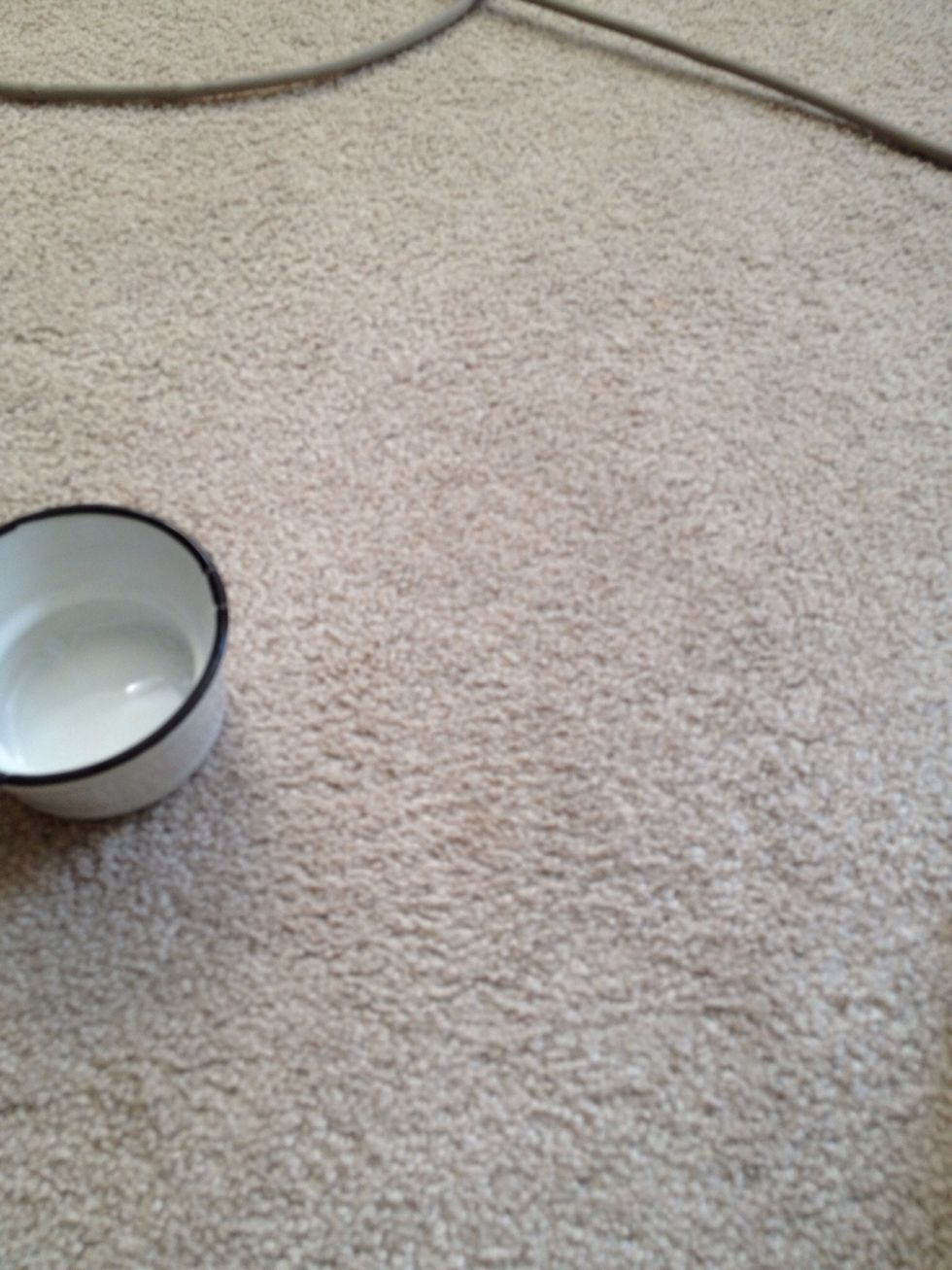 This is where the second chocolate stain was. It's gone as well.
Peroxide
Dawn brand original blue dish soap
Container to mix/ pour
White vinegar