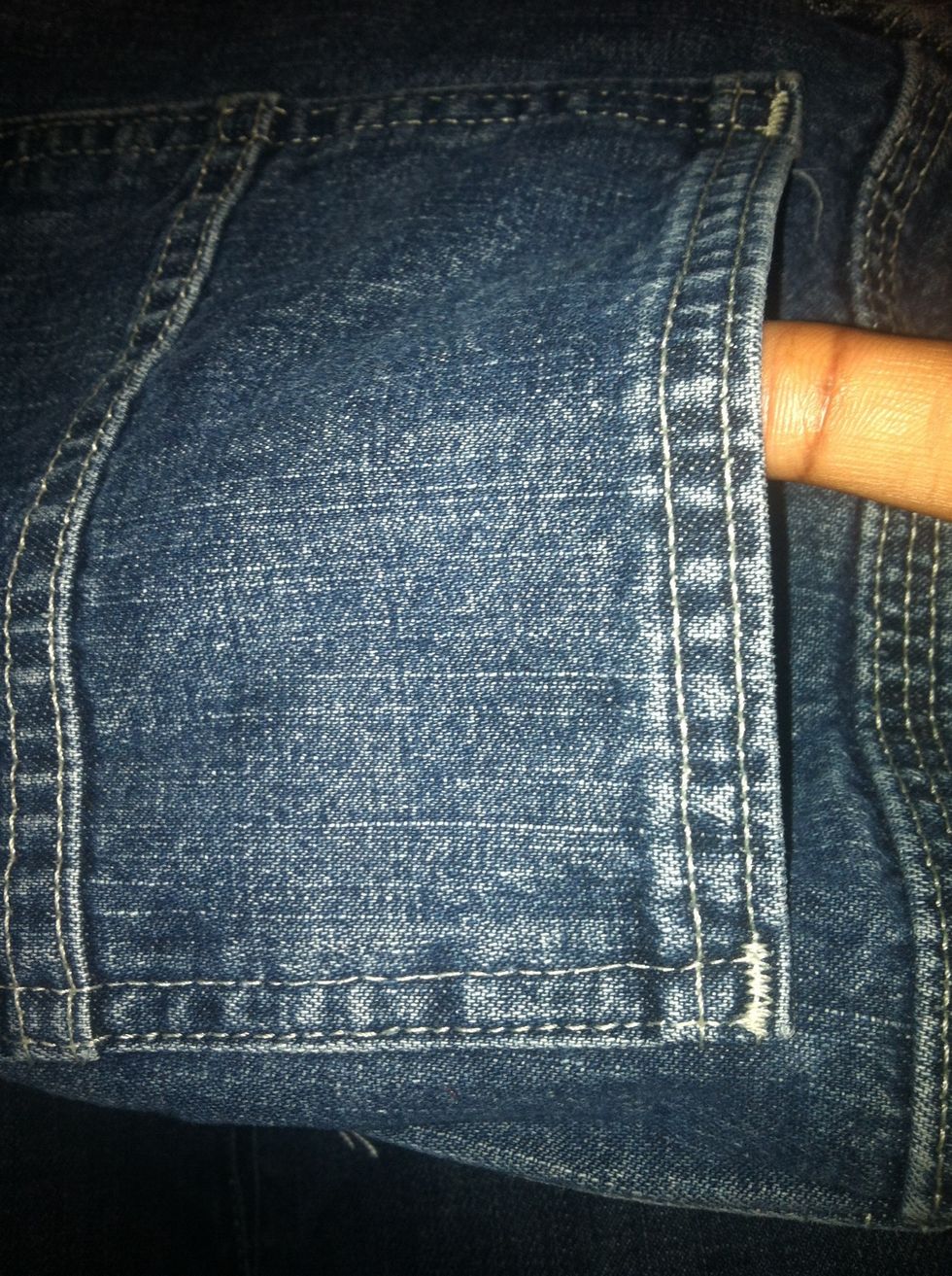 To do your pockets repeat the exact same steps, but just do the top layer so you butt isn't showing.
Next try them on and see if it meets your desire.
Next wash them in cold water with detergent.
After you take them out the wash put them in the dryer on low heat.
Now girl, rock them jeans or shorts!
1.0 Jeans or shorts
1.0 Scissors
1.0 Tweezers
Time
Washer and dryer