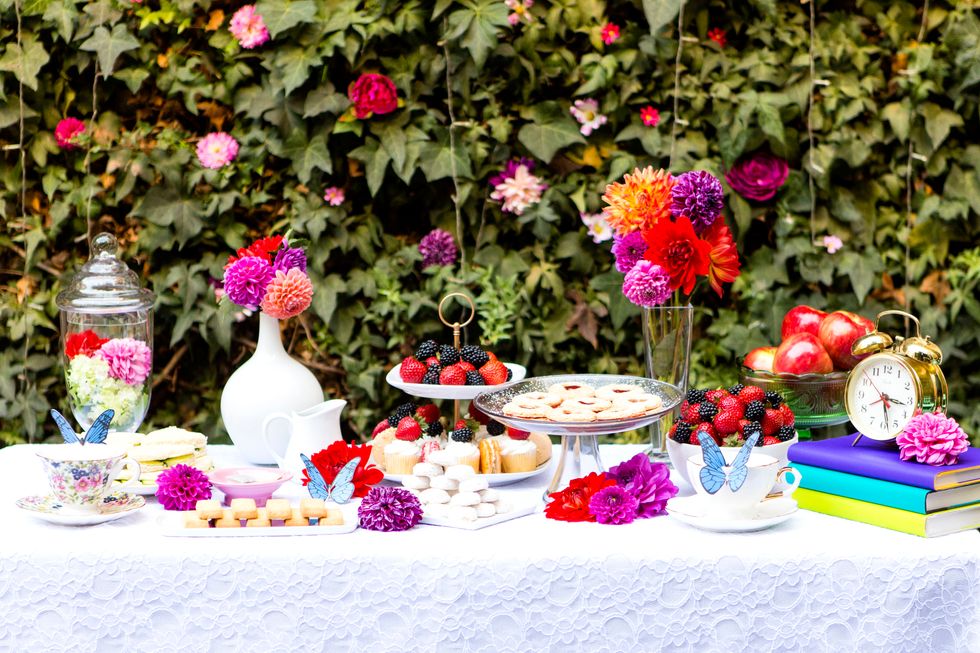 In honor of the release of Alice Through the Looking Glass, we partnered with Disney to throw a party so lovely, that you'll have no choice but to slow down + sip your tea with friends.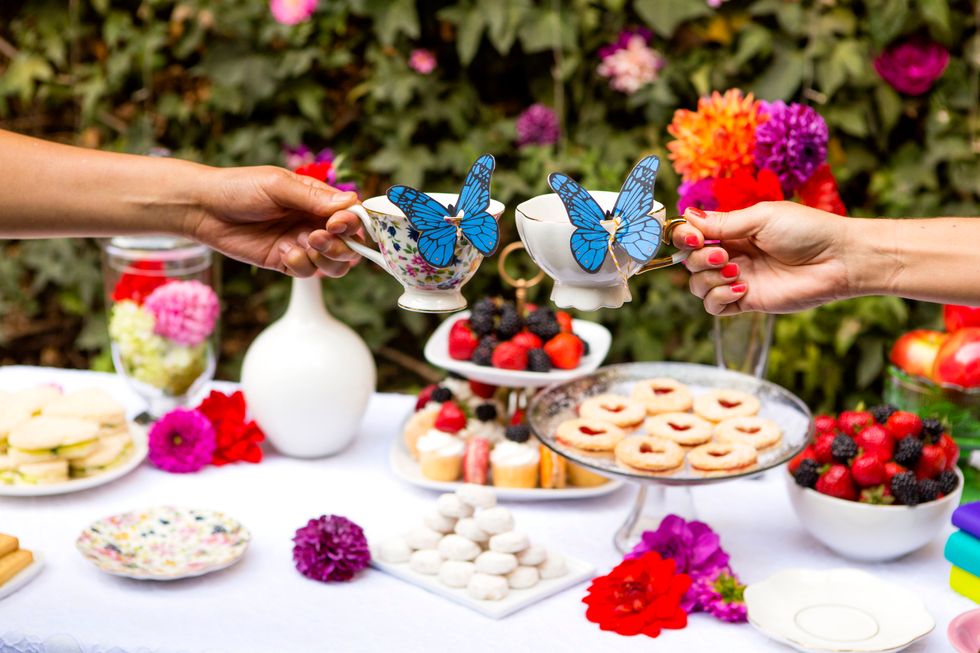 These Alice Through The Looking Glass-inspired Tea Bags are the perfect way to add some extra friend love and overall loveliness to your tea party.
Gather your supplies.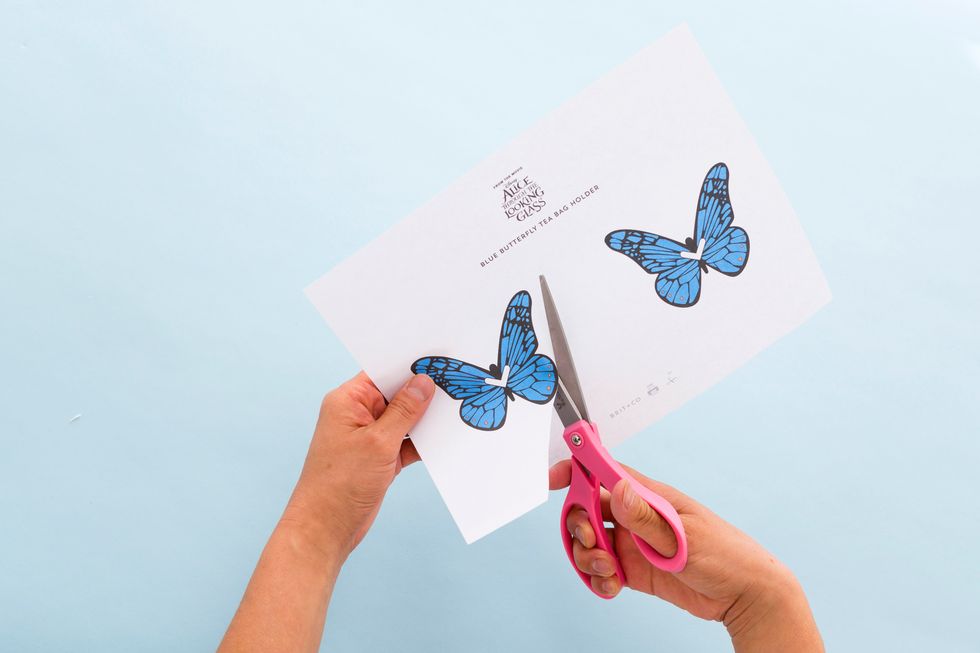 Print and cut four copies of the butterfly template. Leaving the white heart-shaped center intact.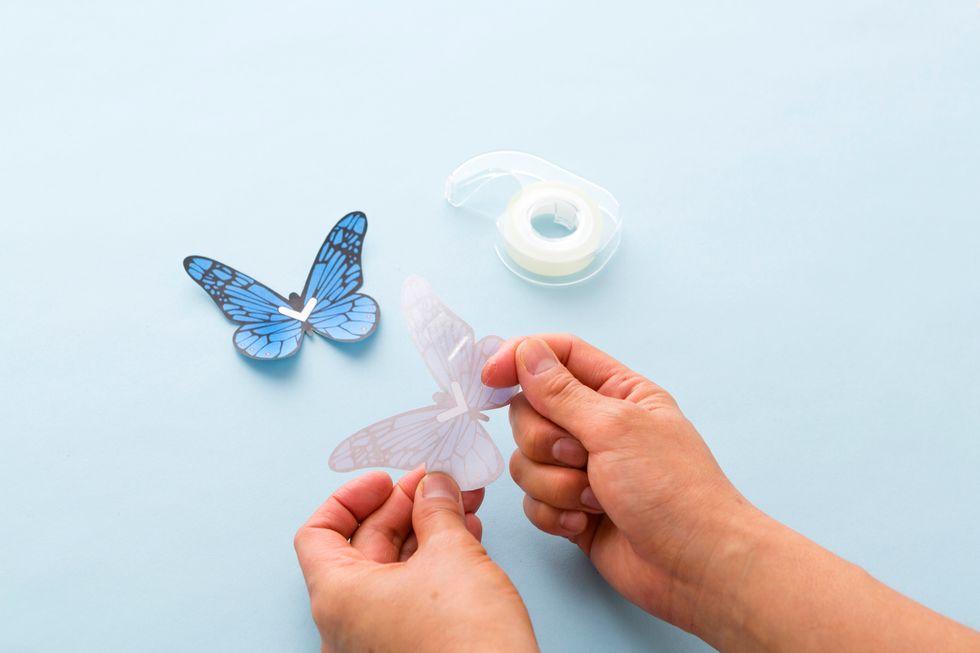 Tape the butterflies back to back using the double stick tape and trim off any excess tape.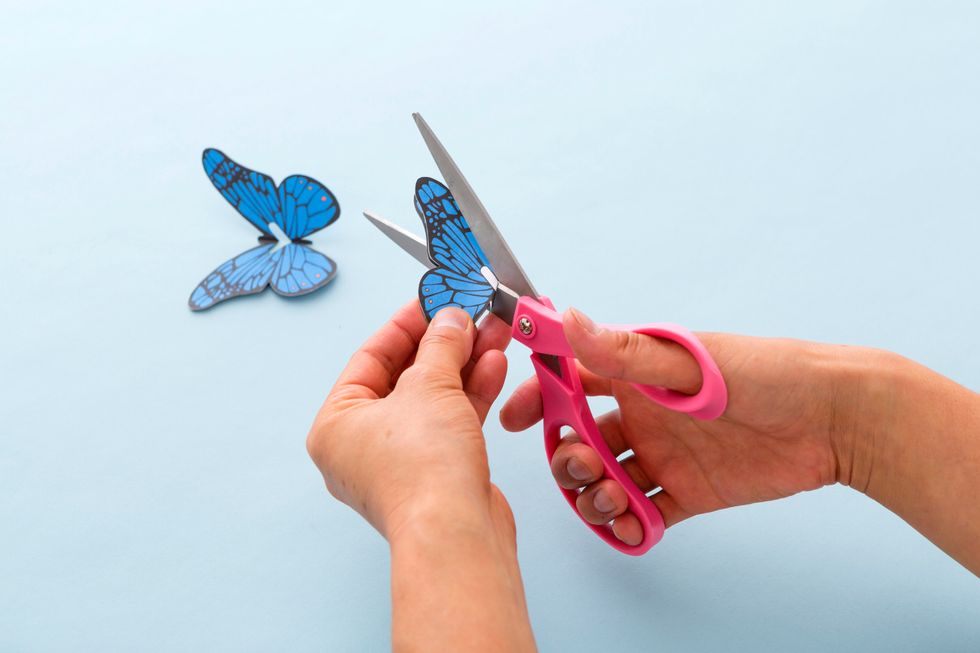 Fold the butterflies in half and cut out the white heart-shapes in the center of the butterfly. This will be how you rest the butterfly on your tea cup!
Cut four pieces of baker's twine about six inches long.
Using the embroidery needle, thread the baker's twine through the top of the tea bag.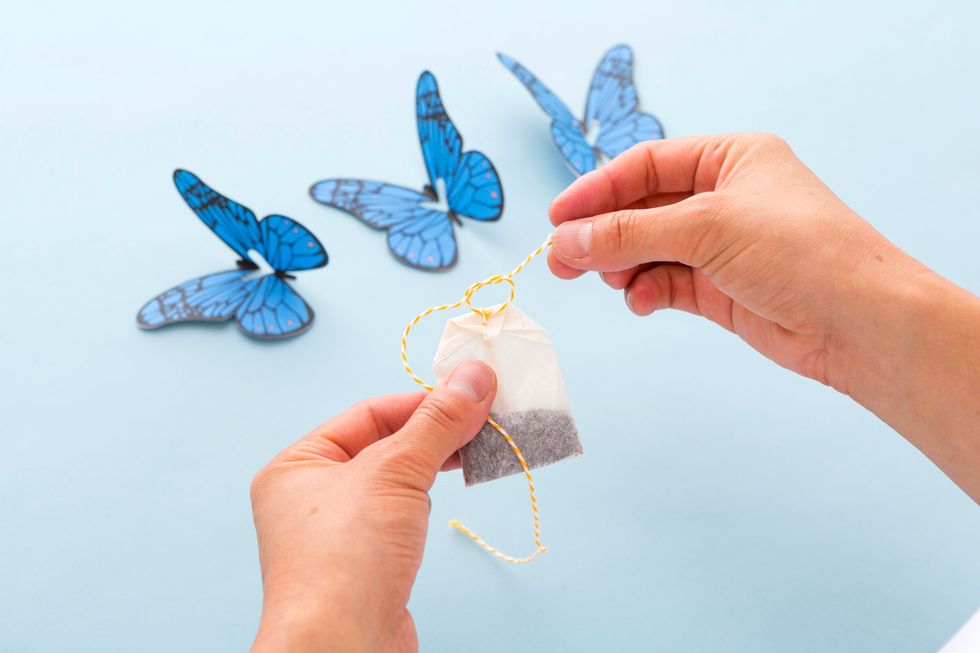 Tie with a double knot.
Attach the other end of the string to the base of the butterfly with a double knot and cut off any excess string.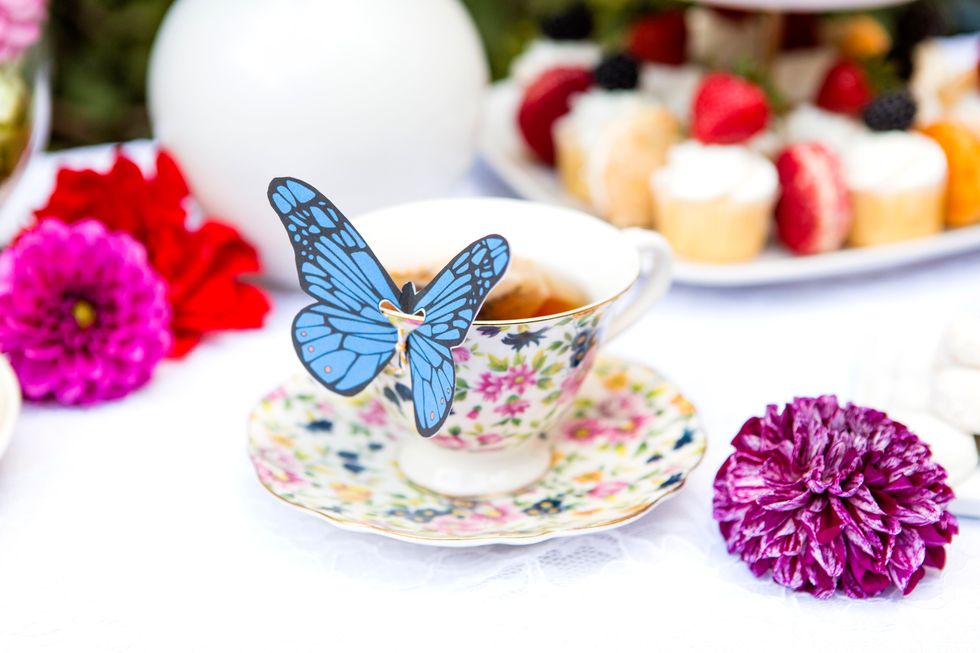 Soak in your favorite tea cup and celebrate with one of your best friends.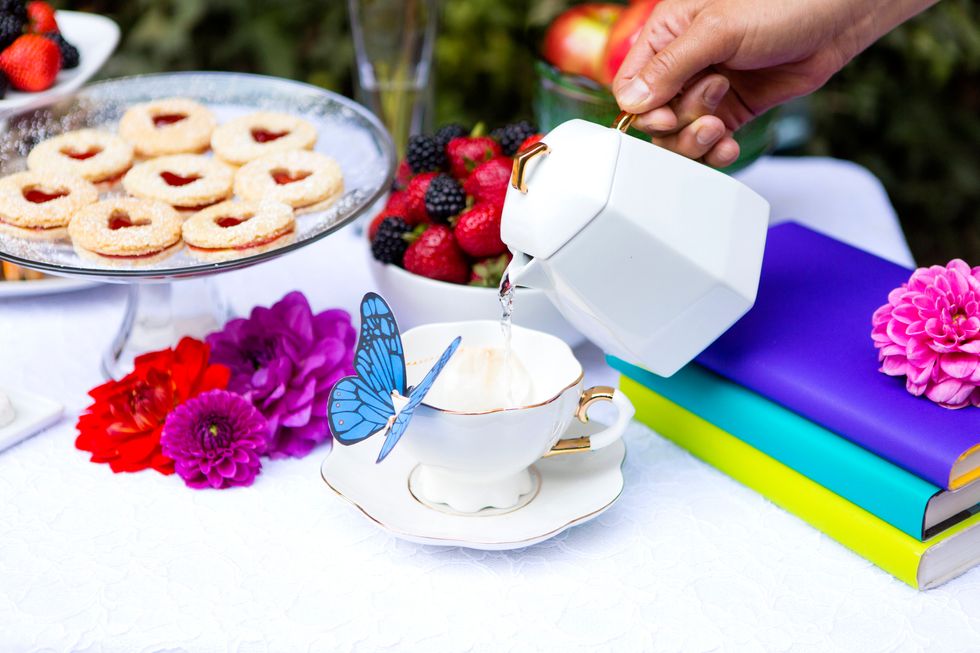 For more Alice Through The Looking Glass-themed DIYs to make the loveliest tea date, check the full post: http://bit.ly/2e7I8PB
4.0 butterfly tag templates http://bit.ly/2e7I8PB
4.0 tea bags with tag and string removed
embroidery needle
scissors
4.0 pieces of six-inch long cotton baker's twine
double sided tape
B+C
We are the team behind B+C Guides. Feel free to message us if you have any questions or see something that could be improved!
style="margin-bottom:60px;">