How to make disneyland's blue bayou monte cristo sandwich
If a grilled ham & cheese sandwich married French toast, their baby would be a Monte Cristo! Disneyland's Blue Bayou Restaurant makes the best. Now you can make them at home!
2392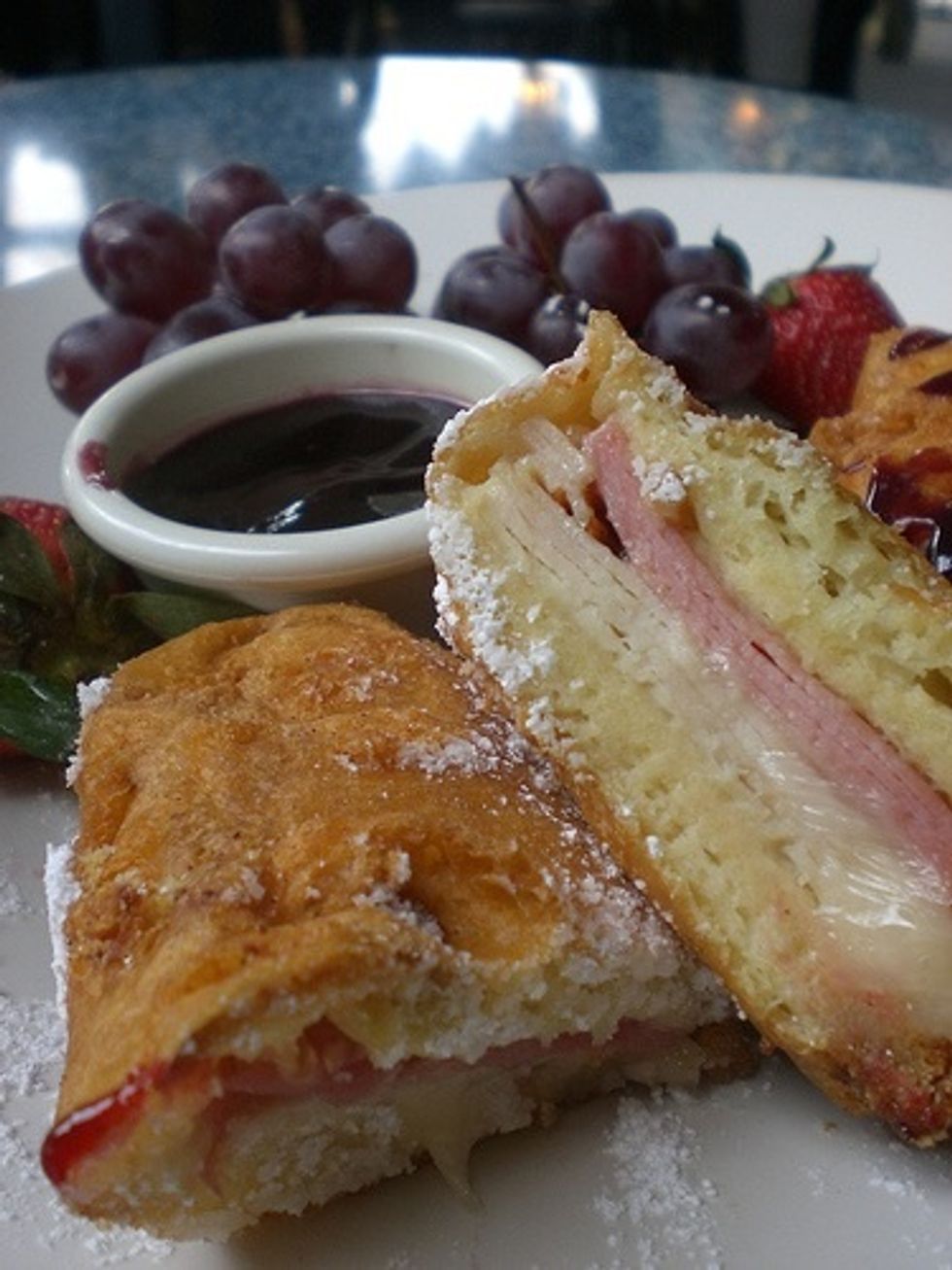 What is a Monte Cristo? It's a grilled ham, cheese and turkey sandwich dipped in batter and deep fried to crispy, golden deliciousness, sprinkled with powdered sugar and served with fruit jam. Drool!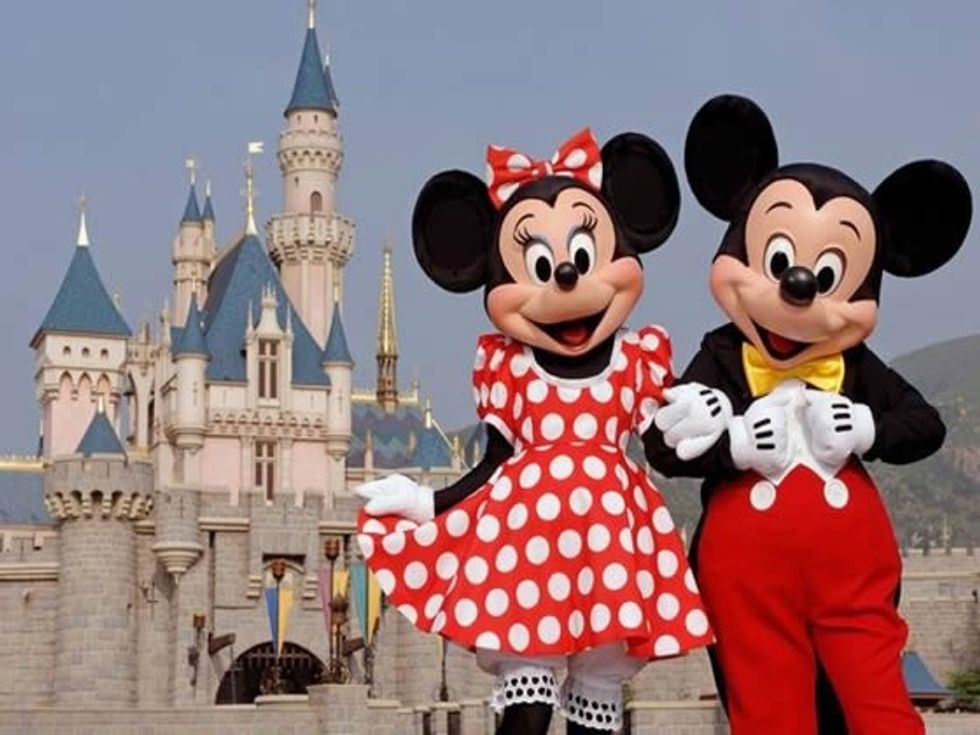 The "happiest place on earth" makes the best Monte Cristo on earth. Not that I've traveled the earth to sample these in other places. But in my limited travels, the best Monte Cristo is here.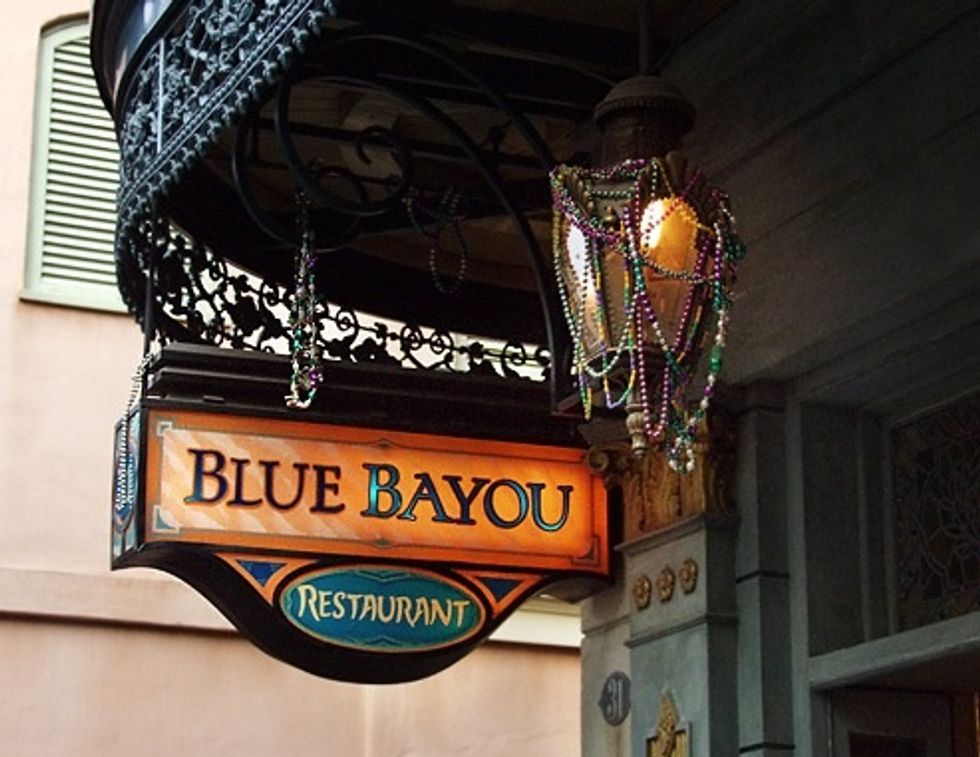 Specifically at the Blue Bayou Restaurant in Disneyland's New Orleans Square (Anaheim, California, USA). They gladly give out the recipe so I got it from them to make at home.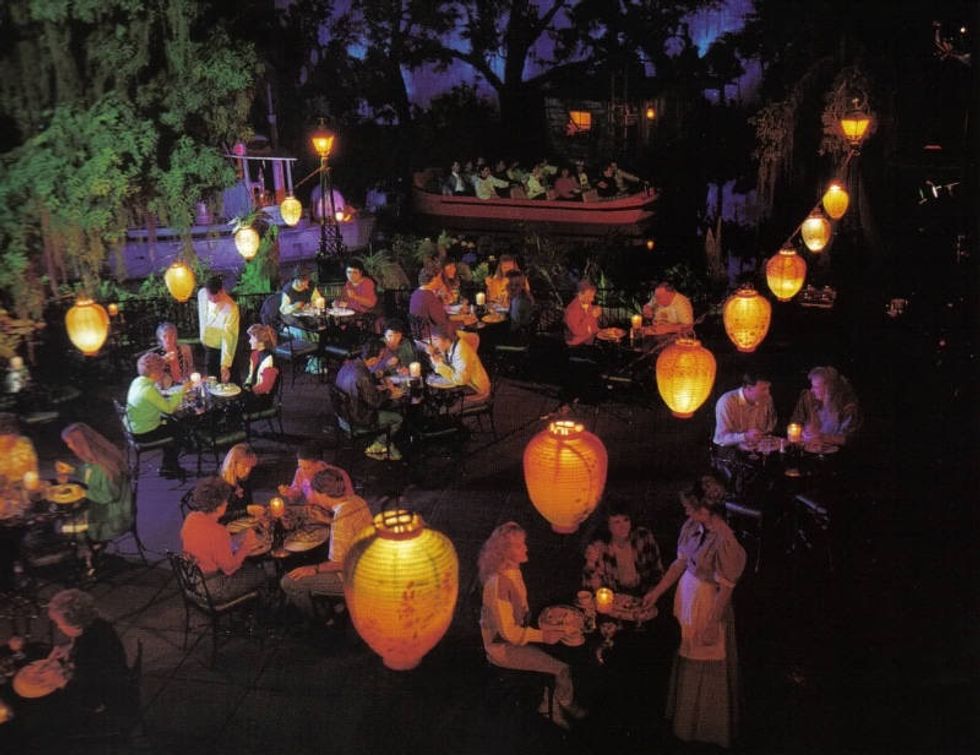 The Blue Bayou Restaurant transports you to the edge of a river where boats on the Pirates of the Caribbean ride float by on their way to mayhem and adventure!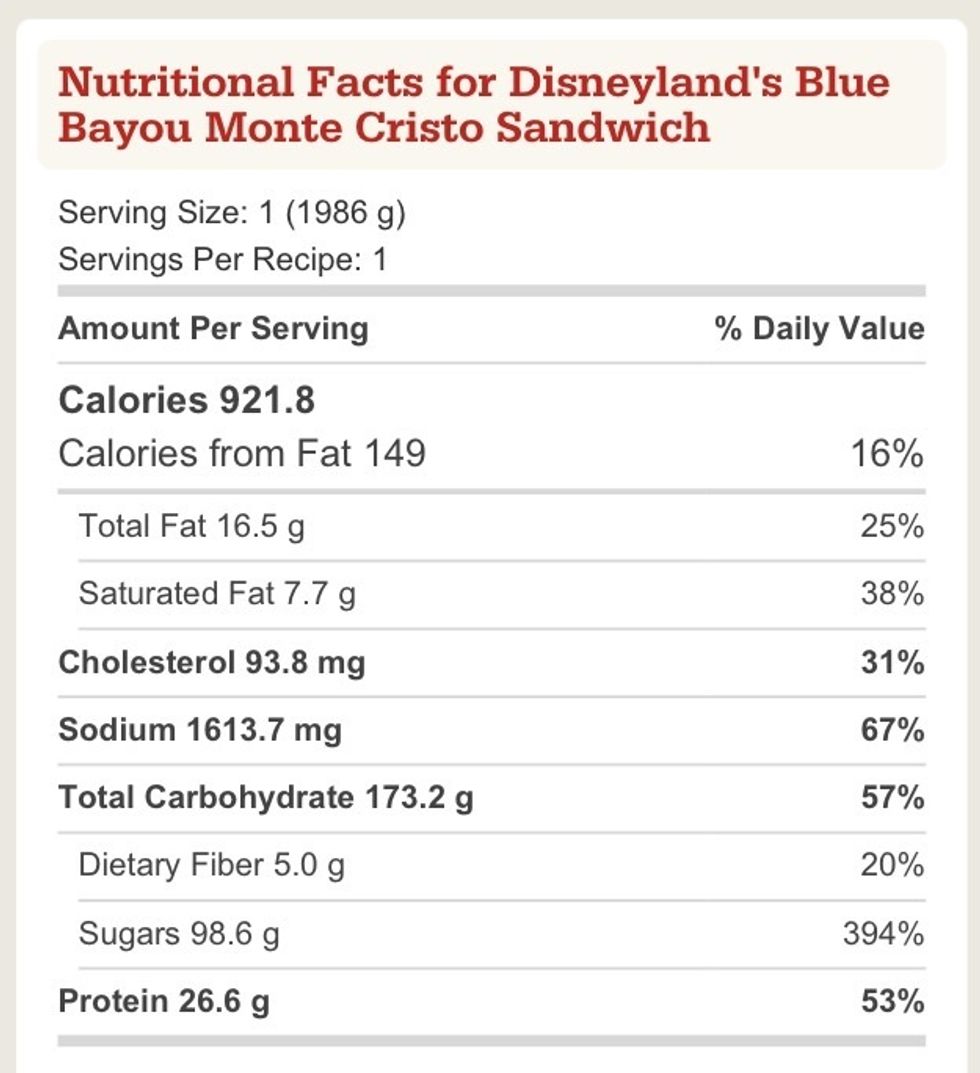 Note: This sandwich is not for the faint of heart. And it's definitely not for those of us working to have a healthier diet. The Weight Watchers points plus value is 25 points! A once a year splurge!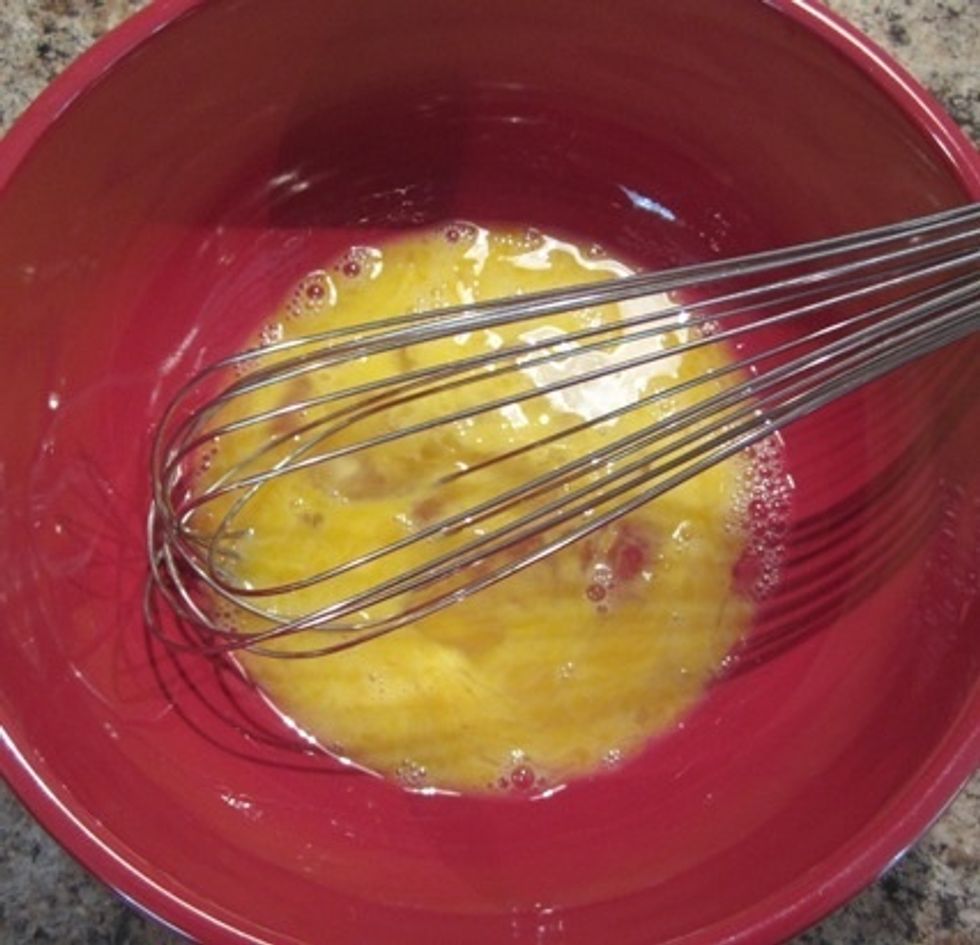 So let the splurging begin! Whisk the egg and water together in a bowl.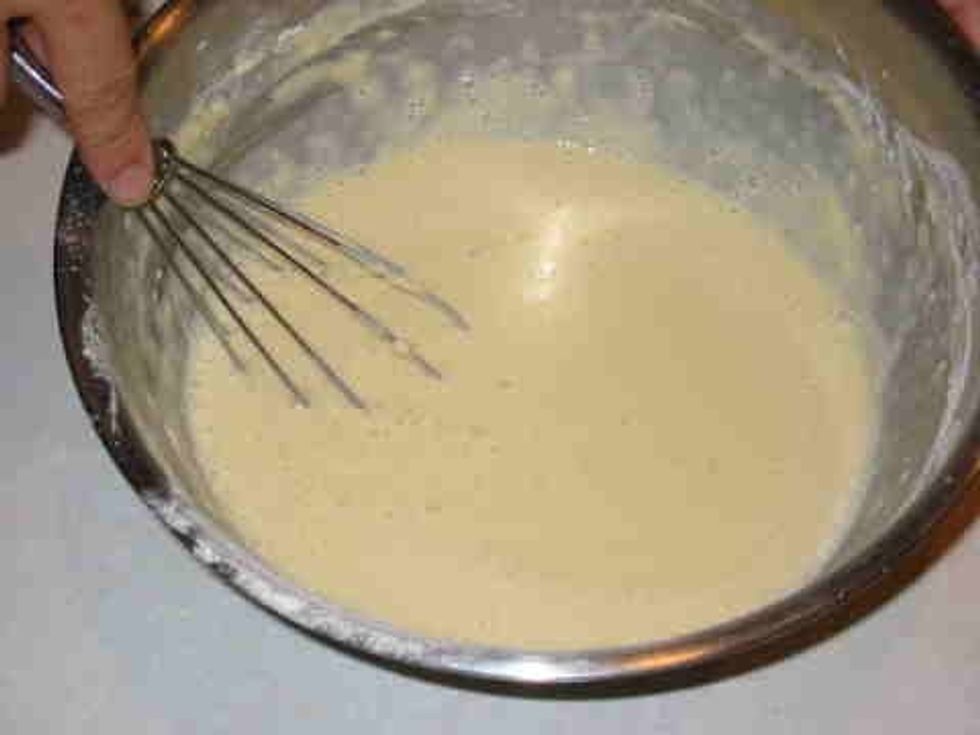 Mix flour, salt and baking powder with the egg-water mixture and whisk thoroughly for 2 to 3 minutes until smooth.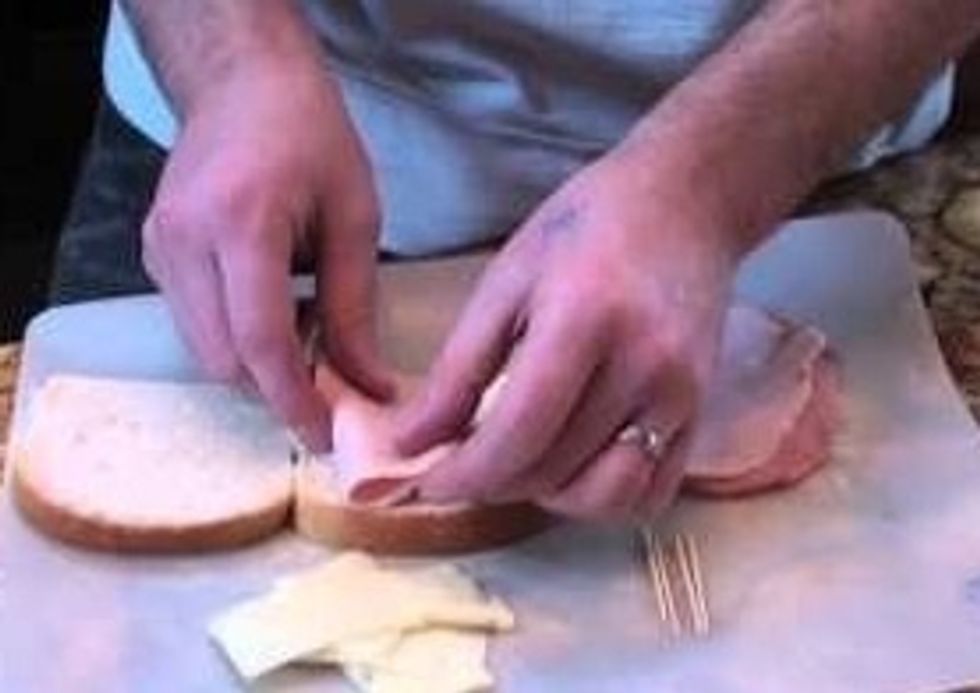 Now construct the sandwiches. On one slice of bread, put the cheese between the ham and turkey slices. Place another slice of bread on top. Repeat this for each sandwich (this recipe makes four).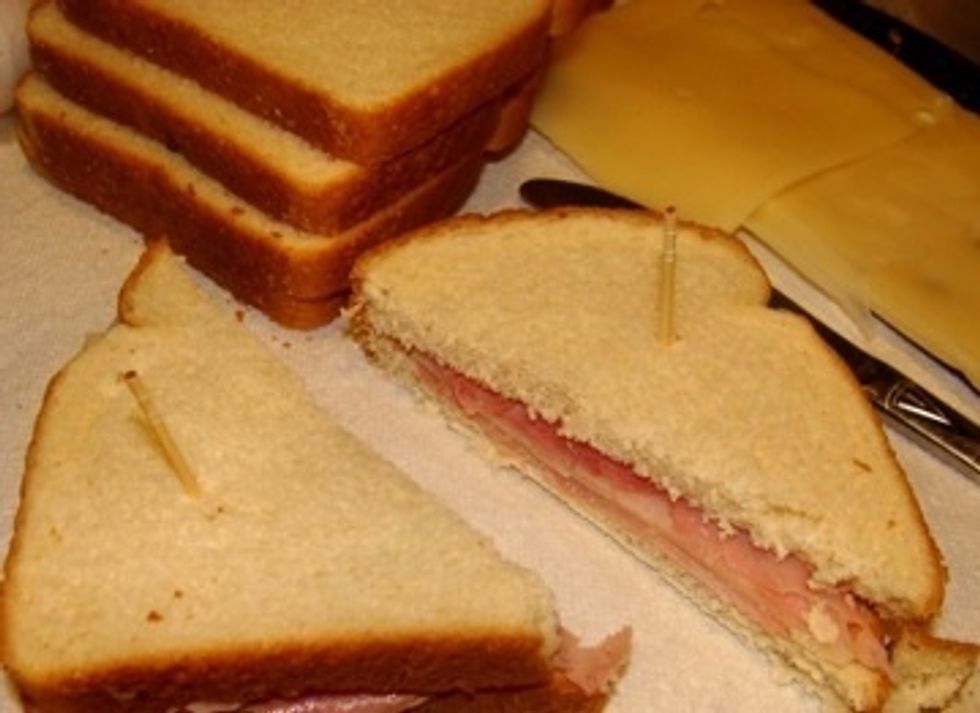 Slice each sandwich in half diagonally. You can insert a toothpick to hold the sandwich together.
Dip half of the sandwich into the batter to cover all surfaces. .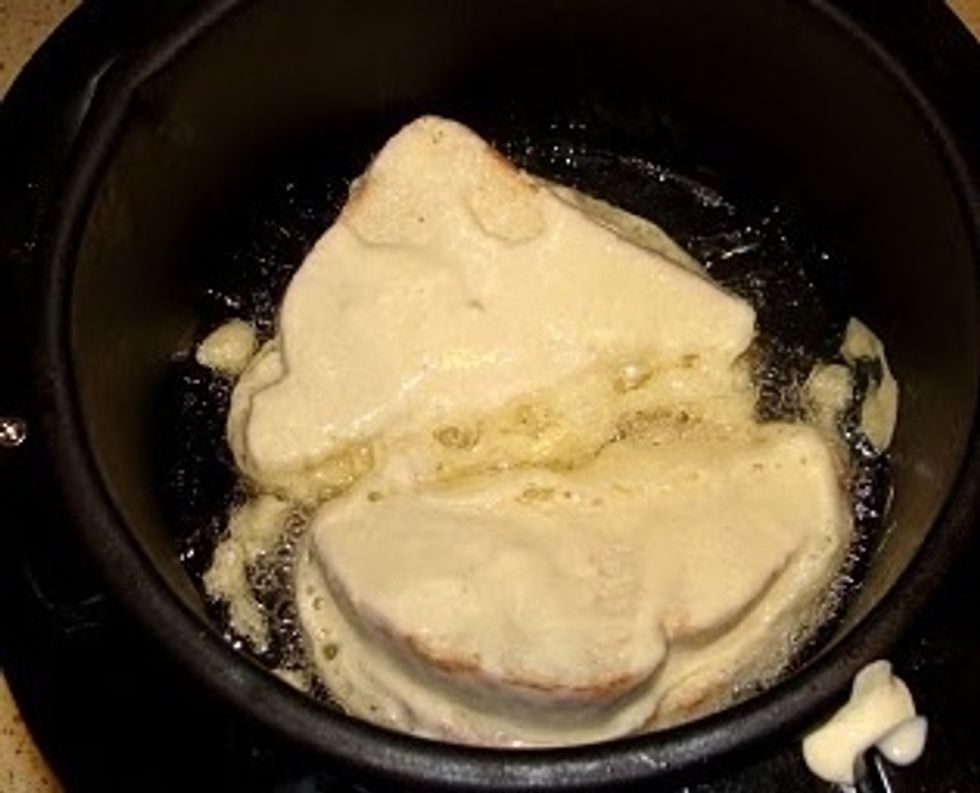 Carefully place the sandwich into the oil which has been heated to between 365°F and 375°F
Repeat with the other sandwich half. Cook about three minutes on each side, or until golden brown. Cook one sandwich at a time, and allow the oil to reach the desired temperature between each.
Remove the sandwich from the oil and take out the toothpicks. Drain on paper towel to remove excess oil.
Sprinkle sandwich with confectioners sugar and serve with blackberry or other fruit preserves. I like to dip my sandwich in the preserves for a delicious savory sweet mouthful. Enjoy!
1.0 Egg
3/4c plus 2 Tablespoons Water
3/4c All-purpose Flour
1/4tsp Salt
1.0tsp Baking Powder
8.0 Slices bread, sliced 1/2 inch thick
4.0 slices Ham
4.0 slices Turkey
4.0 slices Swiss cheese
3.0c Canola Oil
Confectioners (powdered) sugar
Fruit (Blackberry) preserves
Felicia Gustin
I love to create! All kinds of things. Food, crafts, jewelry, art, photos, theater, events, history, social justice. My proudest creation is my daughter!