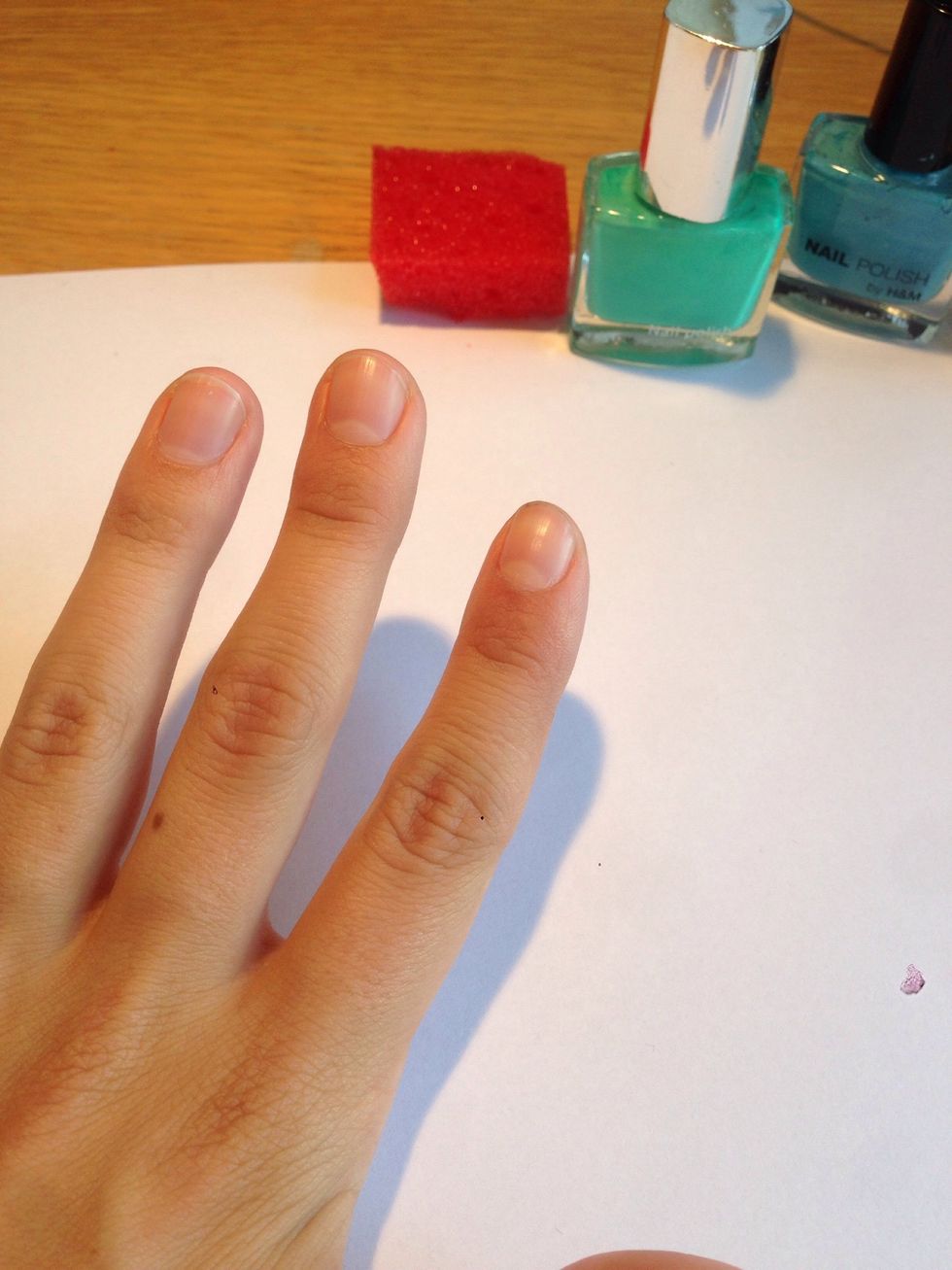 Find your supplies and remove old nail polish if you need to.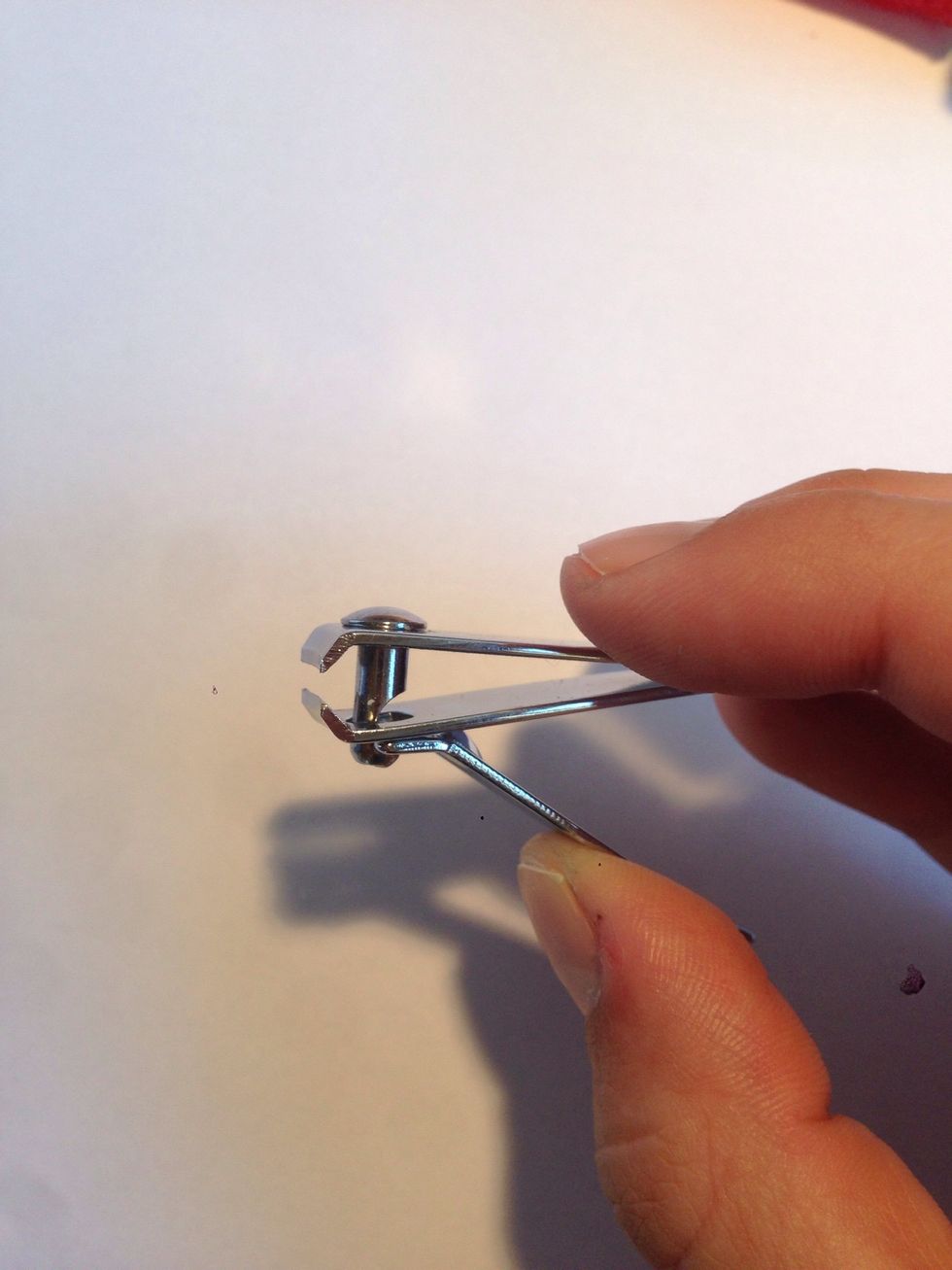 Cut your nails in a nice shape and length.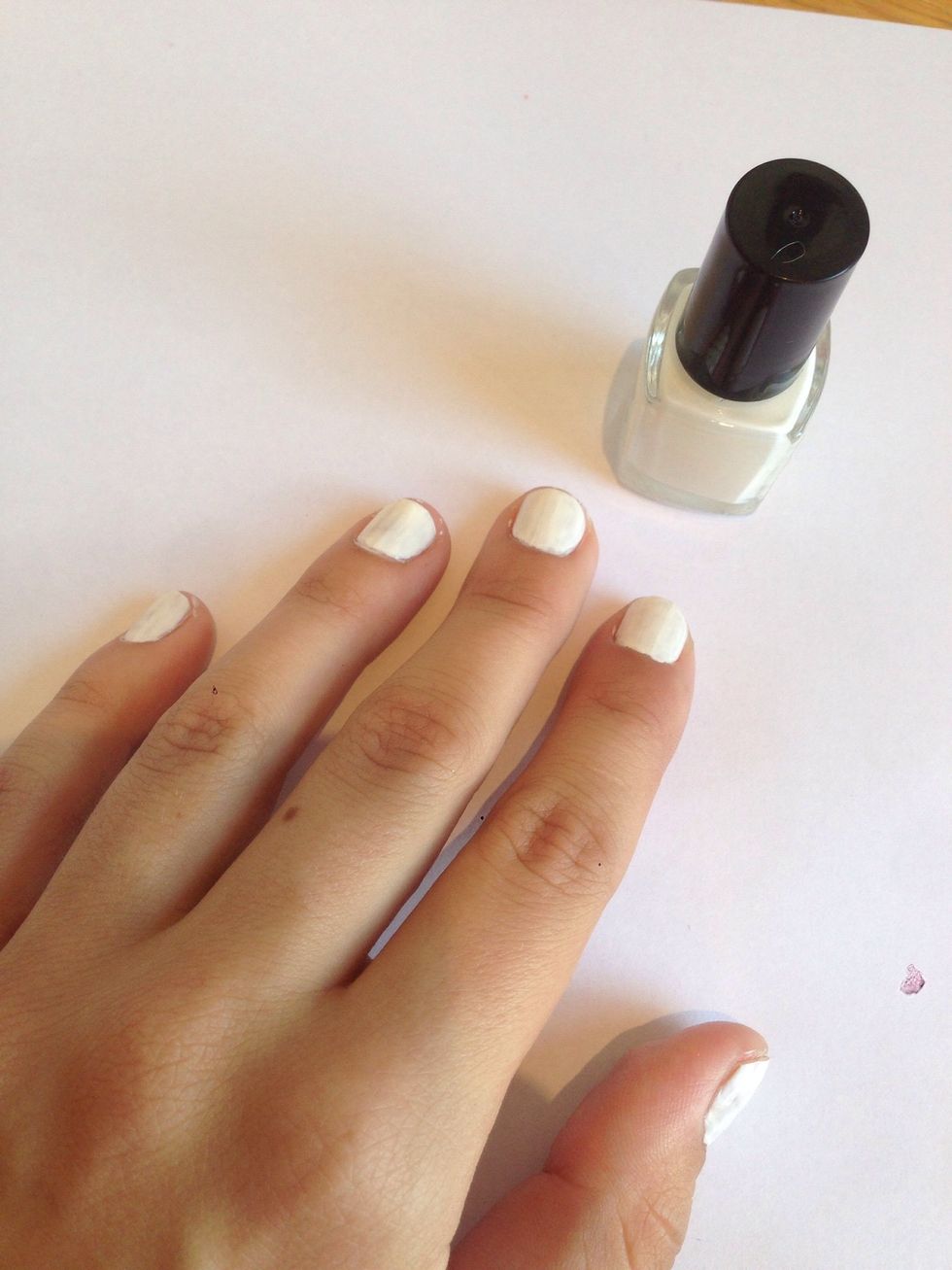 Paint your nails with the base coat.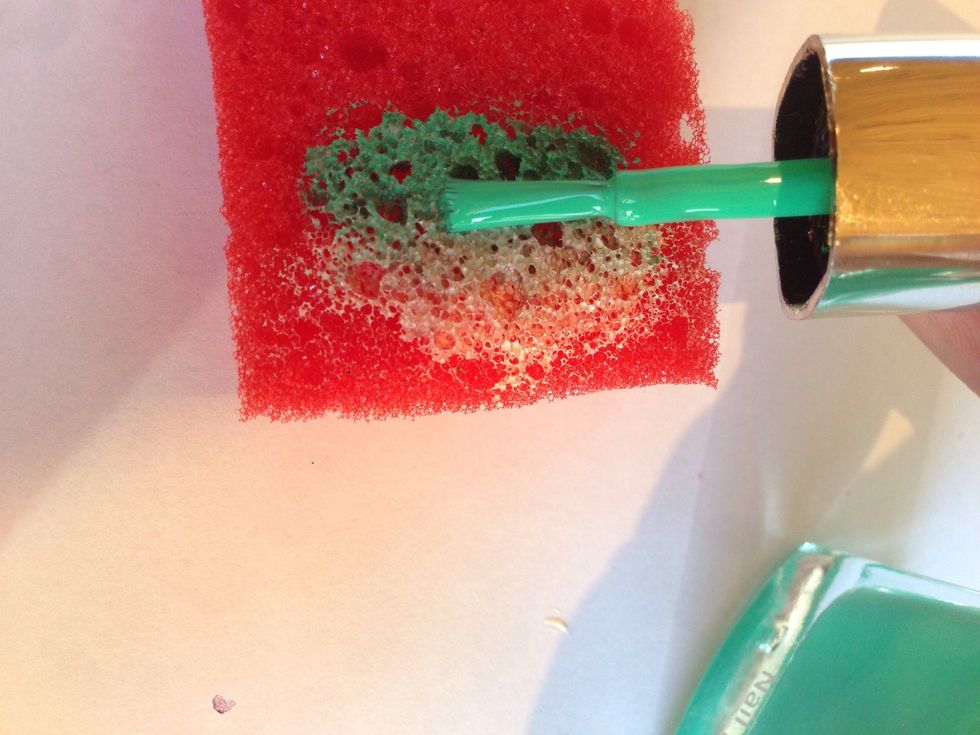 Brush the two colors ( base coat + a stronger color) on some sponge. Mix the two colors in the place where they meet.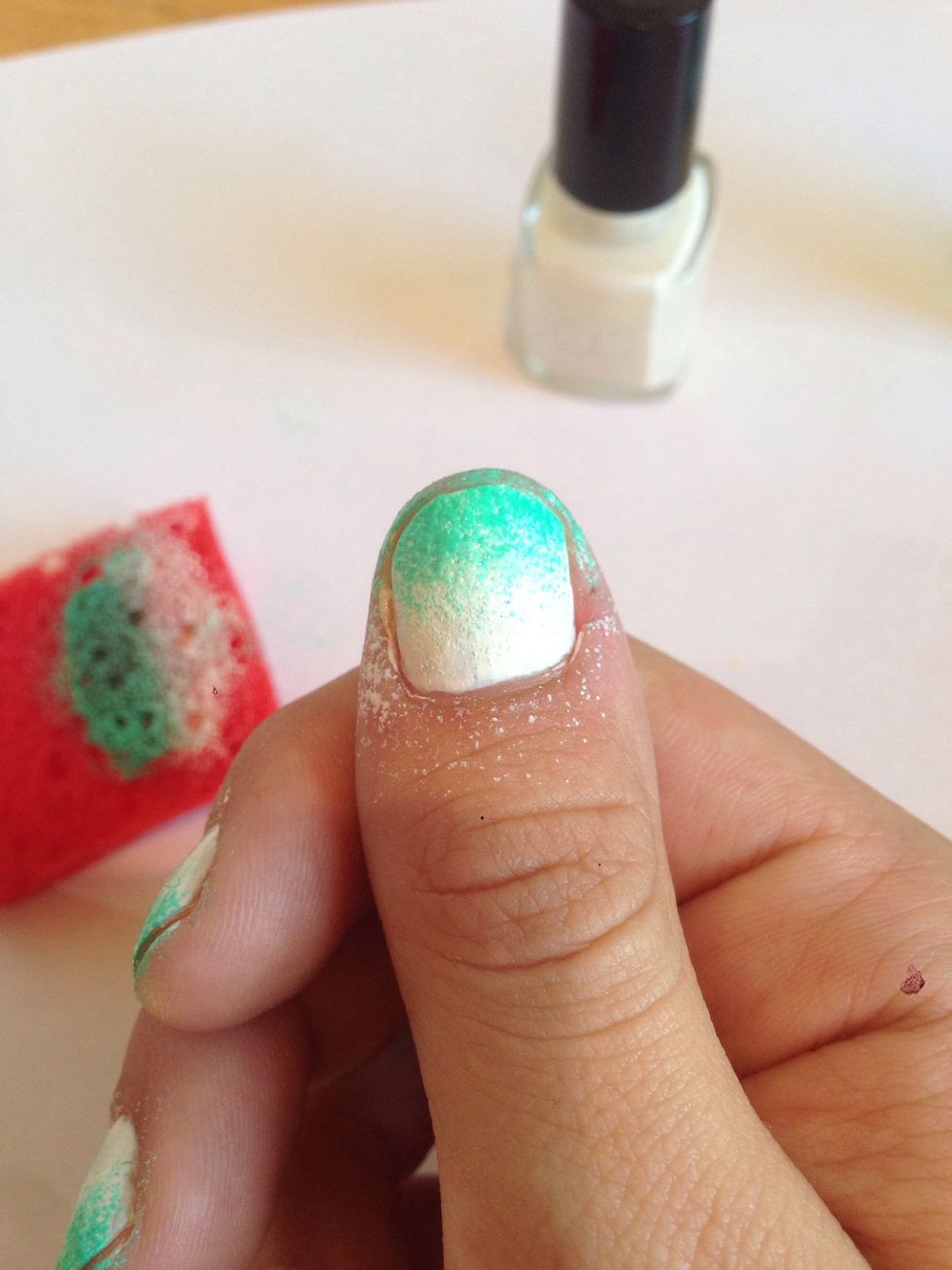 When you apply the nail polish from the sponge on your nails press lightly and don't move the sponge to much upward and downward, but sideways.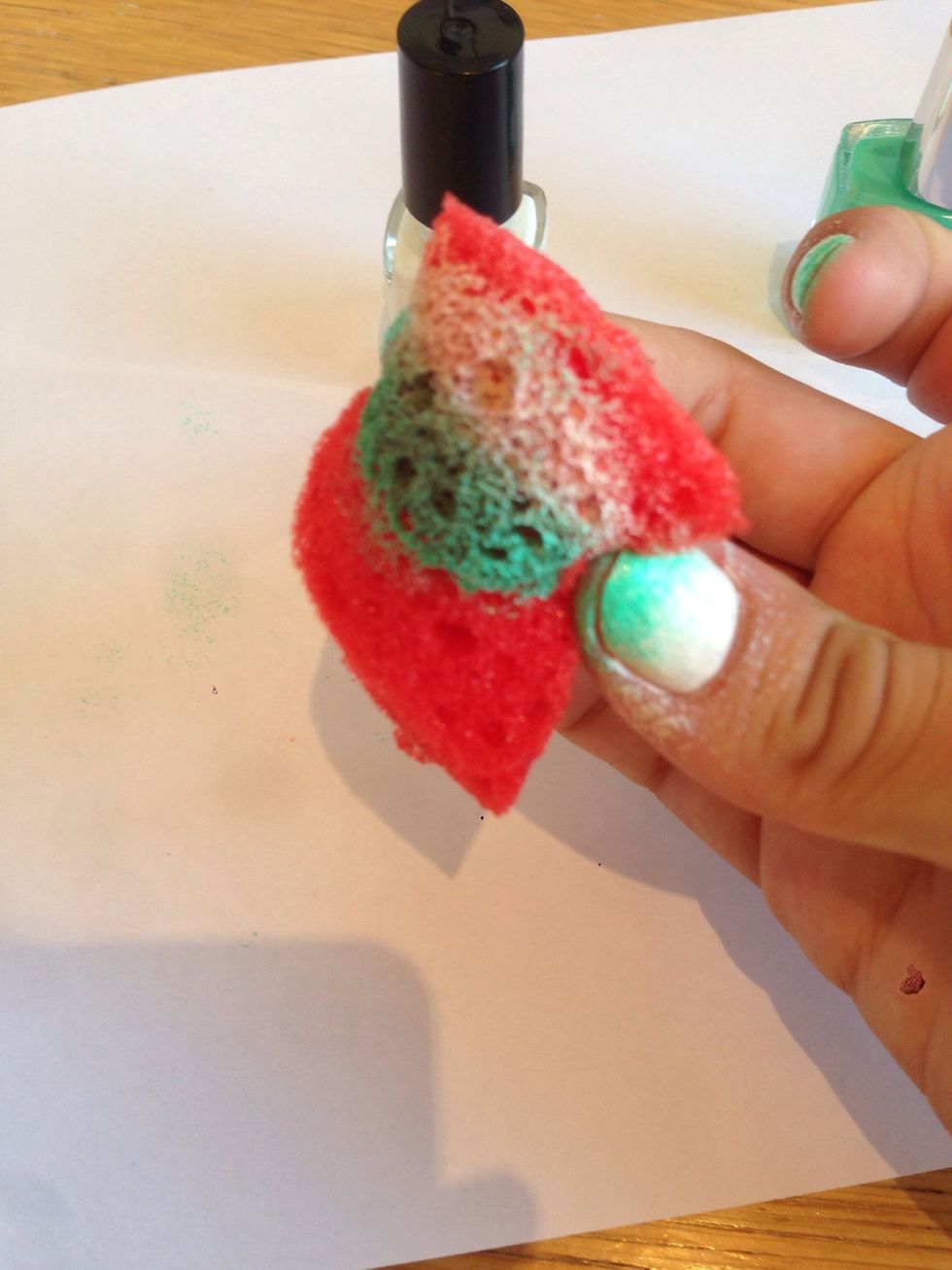 Be sure to take the right color up, so your nails will be alike.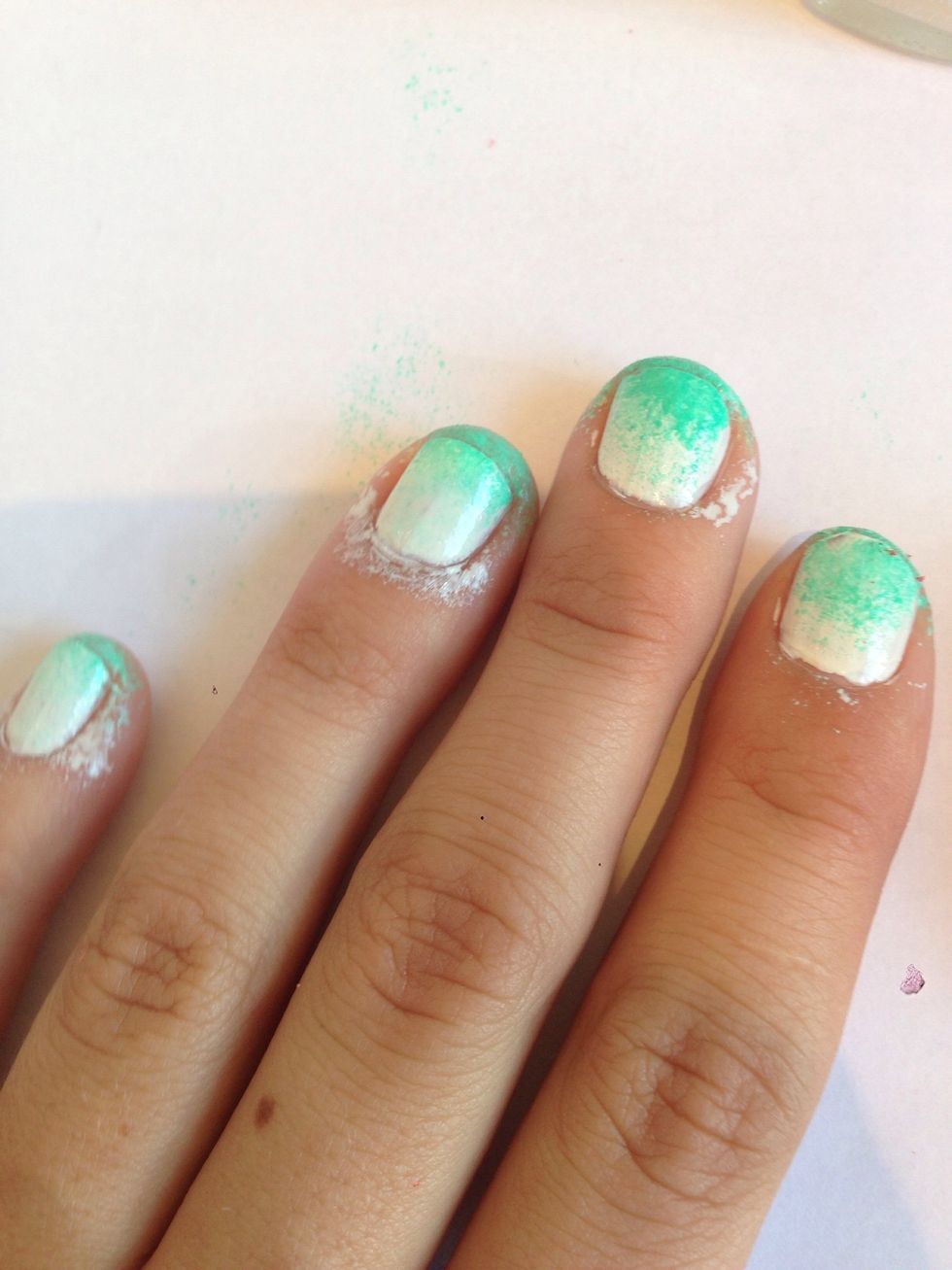 Remove the nail polish around your nail and add a layer of gloss see through nail polish. Tadaaa!
Base coat nail polish (preferably light)
A darker nail polish (e.j. pink, blue and green)
A small piece of sponge
Nail polish remover
Glossy see through nail polish( not necessary)
Nail scissors (not necessary)