Make Dino Kale Salad With Dates & Pine Nuts
22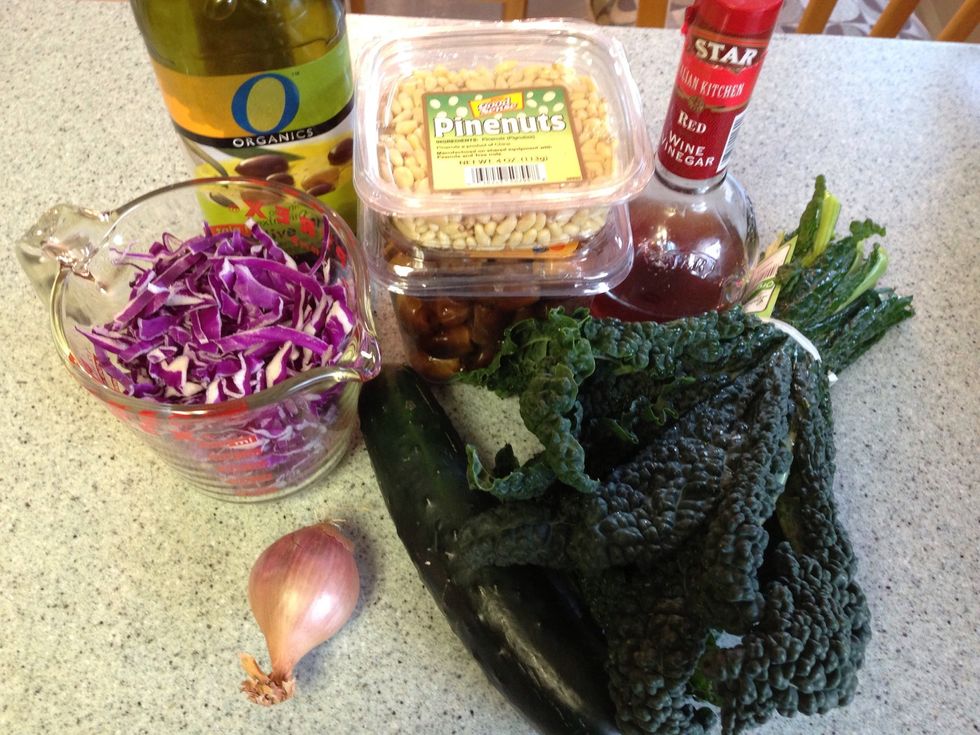 All the things.
Toast the pine nuts in a dry nonstick pan over medium-low heat. This takes some time but they'll go from not done to oh crap! Very quickly. I toasted them while I was doing other stuff, tossing a lot.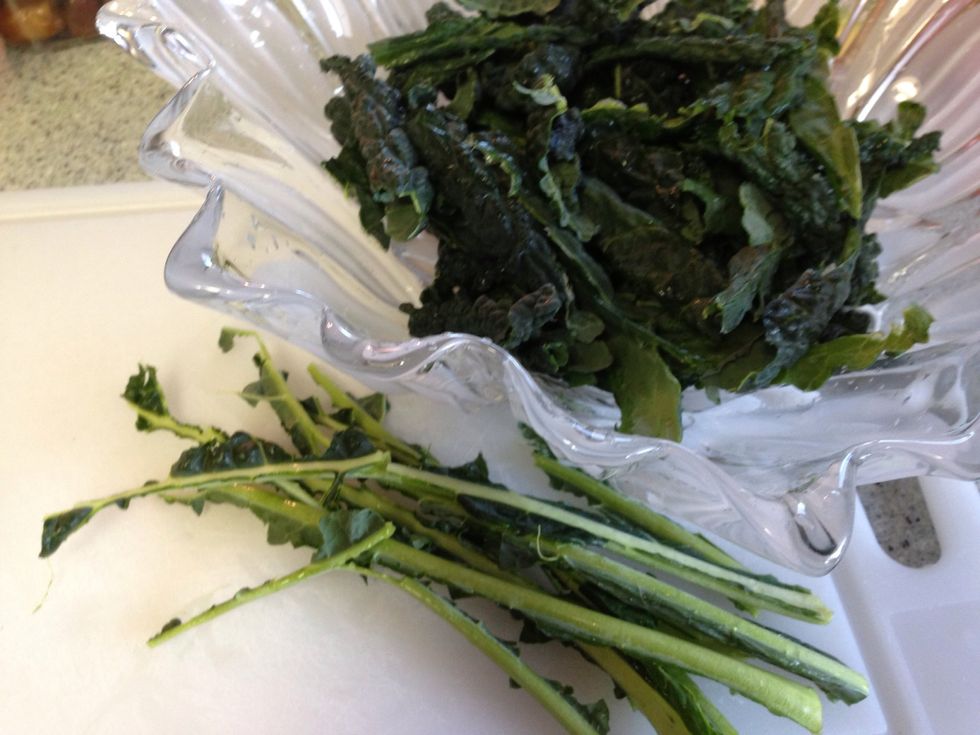 Tear the kale leaves away from the tough rib of each leaf, and into bite-sized pieces. You should end up w salad greens, and a bunch of naked kale spines to discard.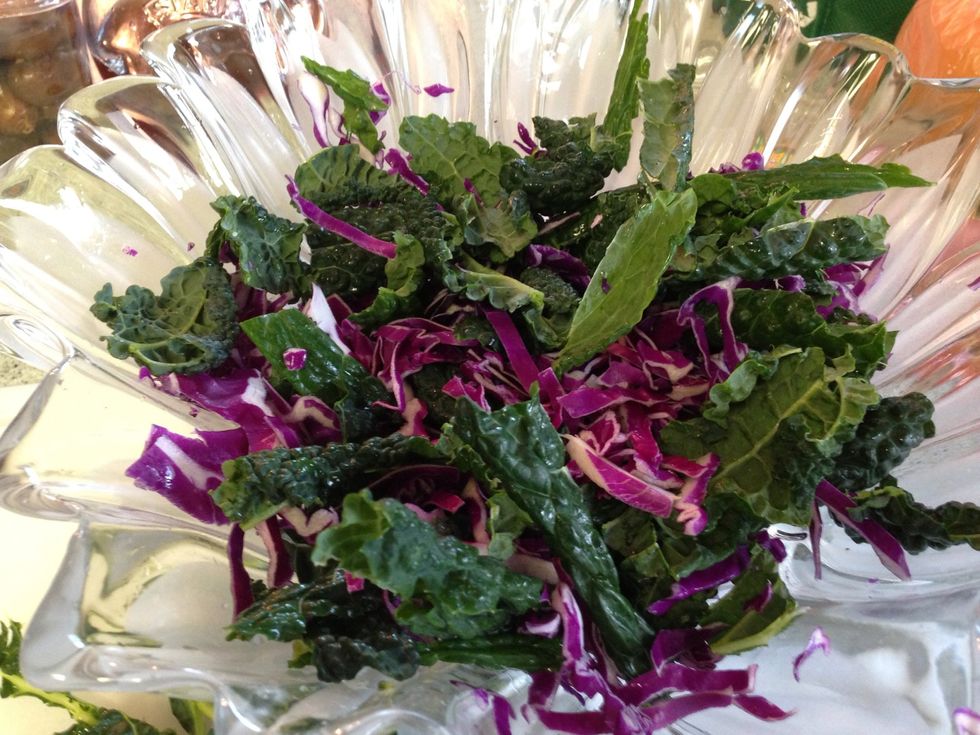 Mix in your cabbage.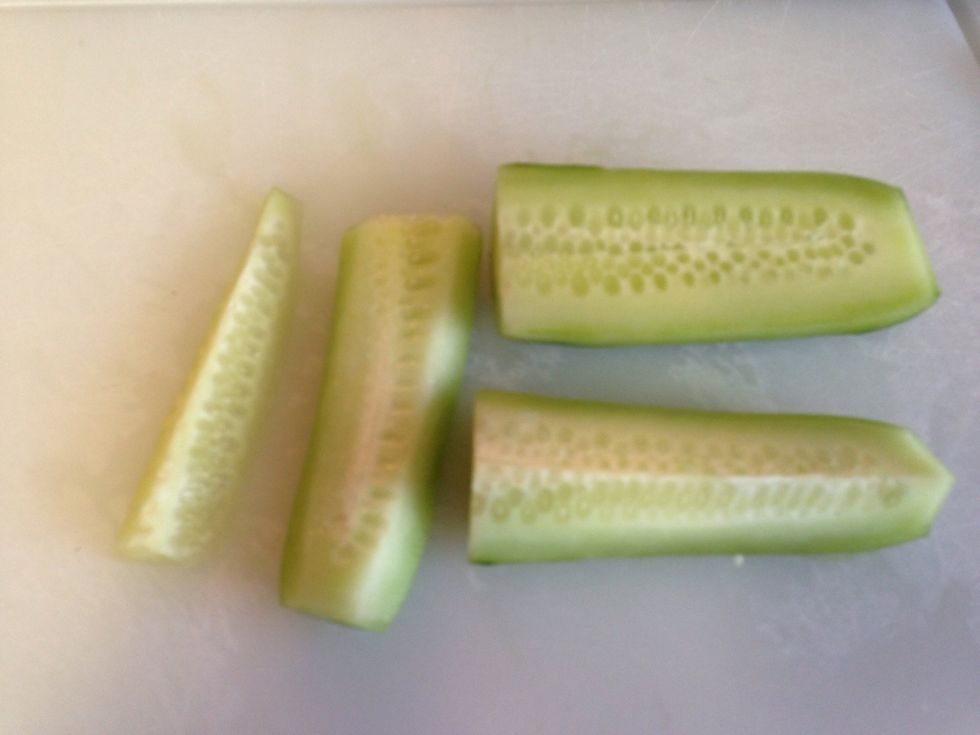 De-seed cucumber by chopping into quarters and slicing off the seedy inner corner.
Chop! Discard pulpy seedy parts.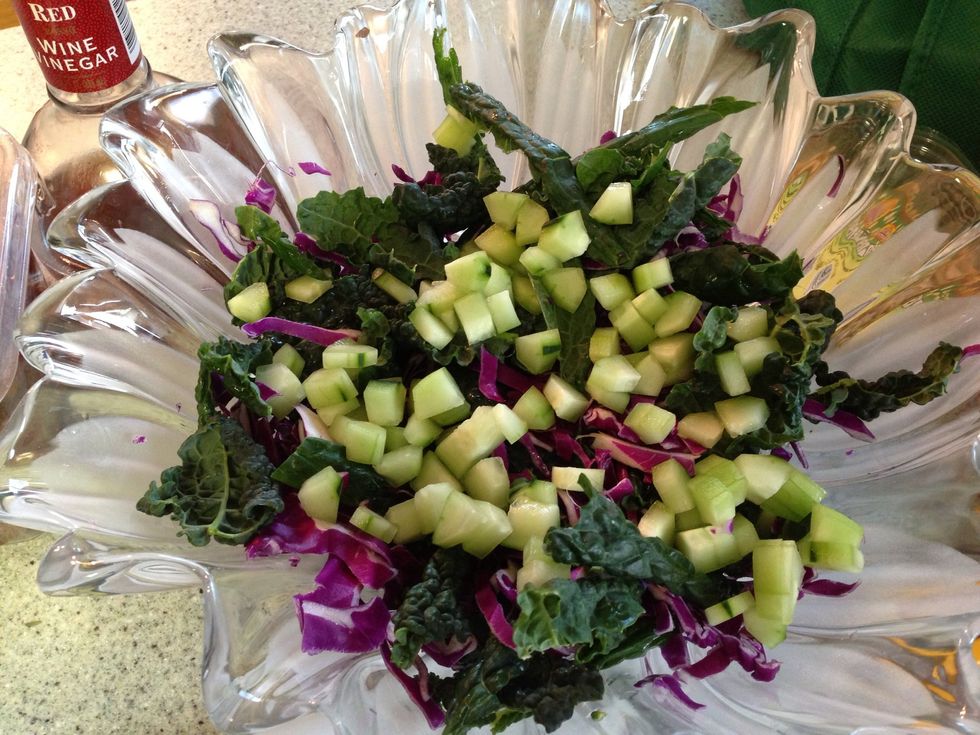 Add cucumber to the pile of goodies.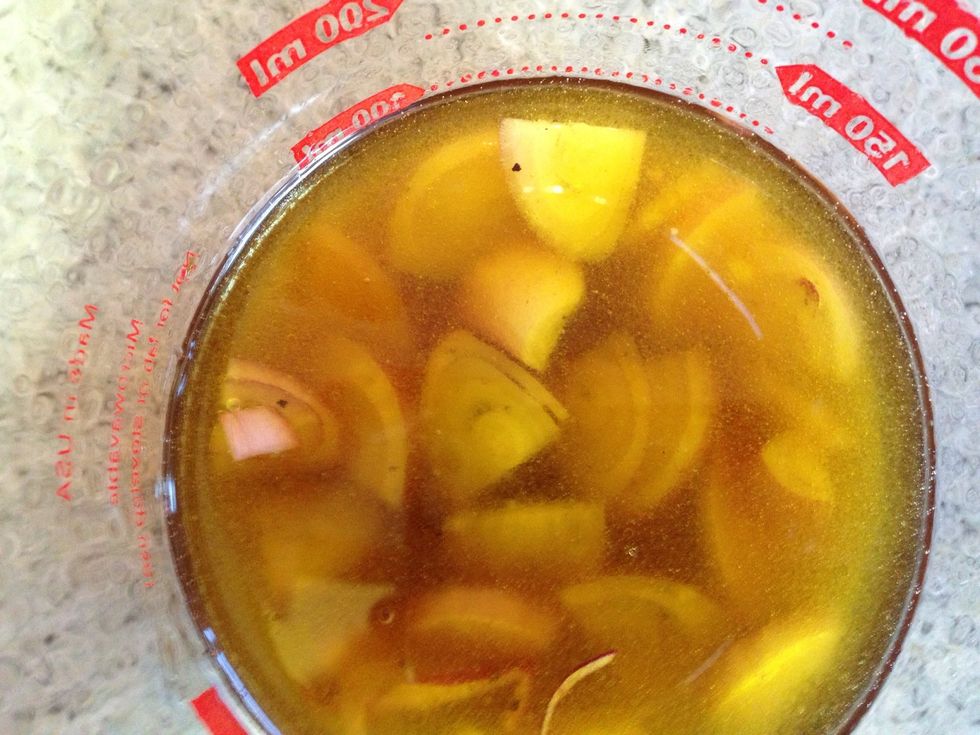 Mix together olive oil, vinegar, and shallots.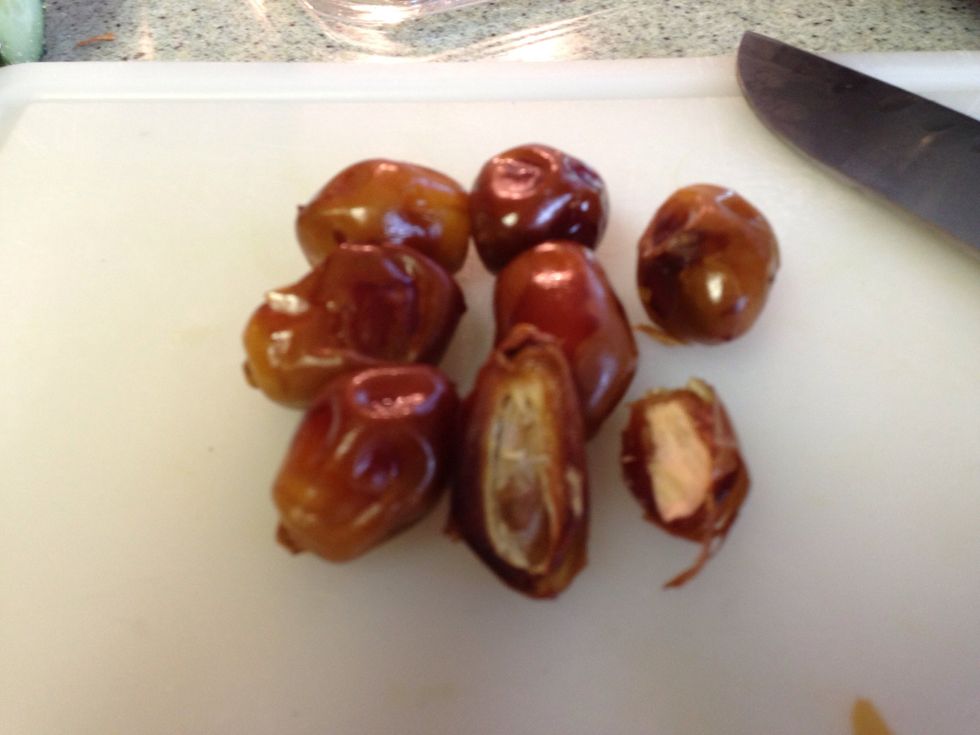 BLAST! These dates aren't pitted. Perform the unnecessarily arduous task of pitting your dates, chop, & add to salad. Ok, it's not hard, but I'm lazy. OH CRAP, have you been checking your pine nuts?!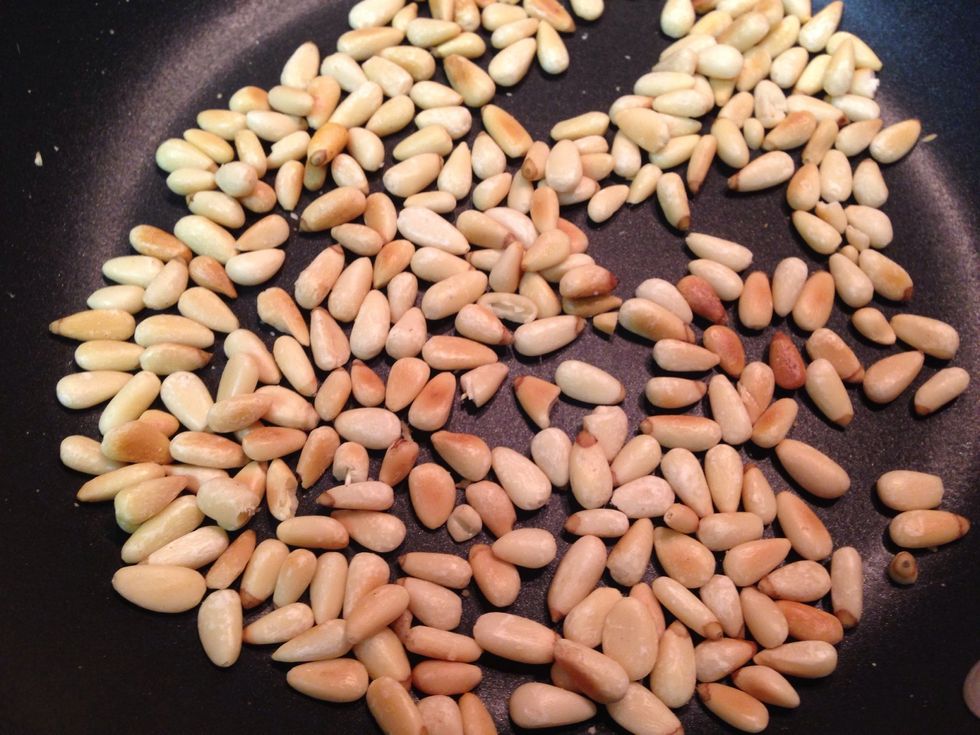 Mmmmm, some of these are a little over-brown, but whatever, I'm calling it good.
Add to pile of goodies. Toss and serve!
4.0c Dino kale, torn
2.0c Purple cabbage, shredded
1.0c Cucumber, chopped
1/4c Pine nuts, toasted
1/4c Dates, chopped
2.0Tbsp Olive oil
1/4c Red wine vinegar
1.0Tbsp Shallots
Carolyn Murphy
Content creator, blogger, and runner. I do lots of yoga. Oh, and sometimes, I make food and it tastes good.