Another recipe from Auntie Judy's kitchen. A healthful and tasty vegetable dish with enough crunch to satisfy snack time cravings, and filling enough to accompany a meal
458
Purchase cucumbers. Japanese or Persian cucumbers are preferred.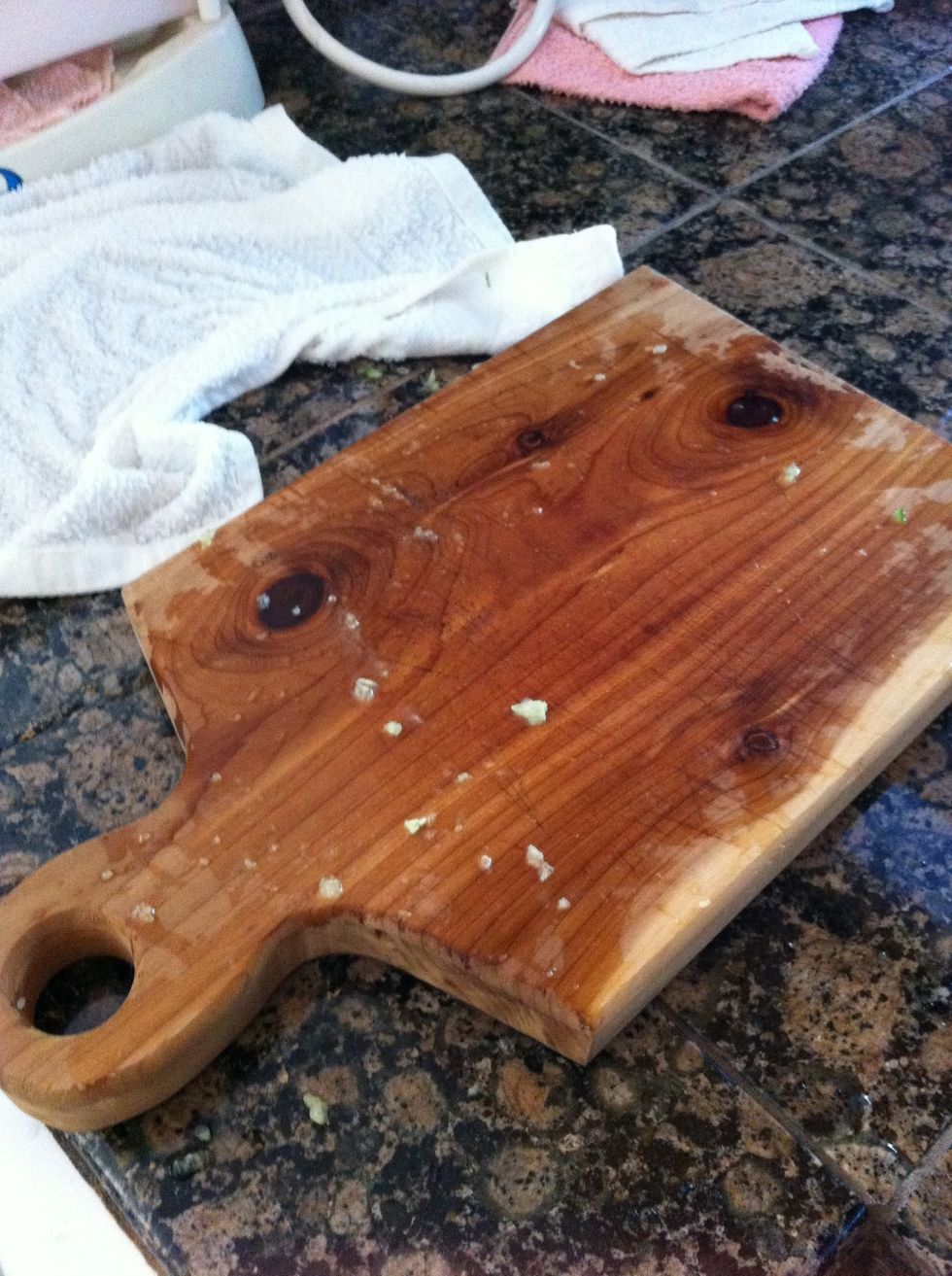 Cut off tips. Flatten cucumbers with side of knife. Cut into 1.5-2" pieces.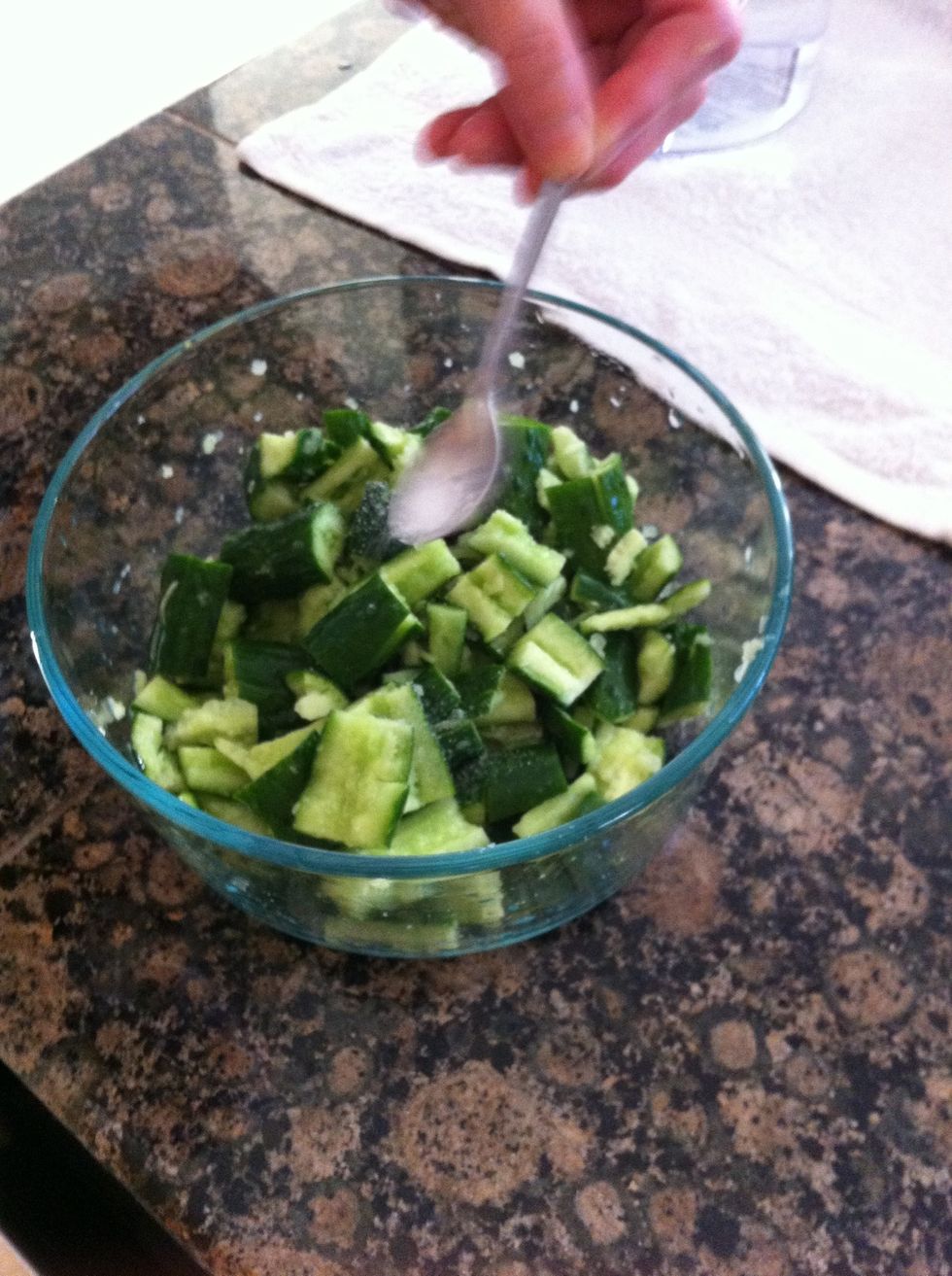 Add cucumbers to bowl. Add salt. (approx 2 large tsp)
With a gloved hand, mix cucumbers and salt together. Add salt to taste if needed.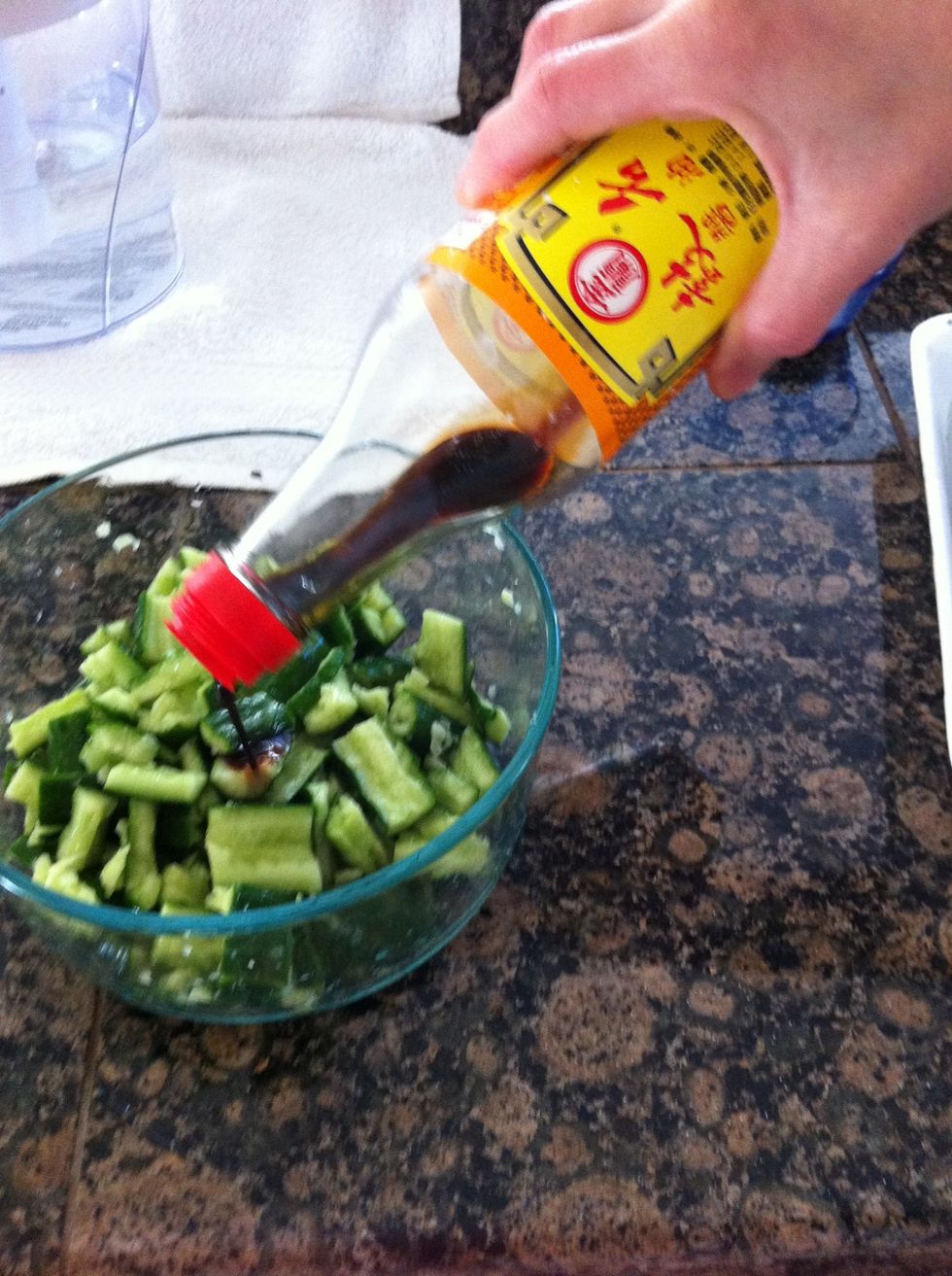 Add soy sauce.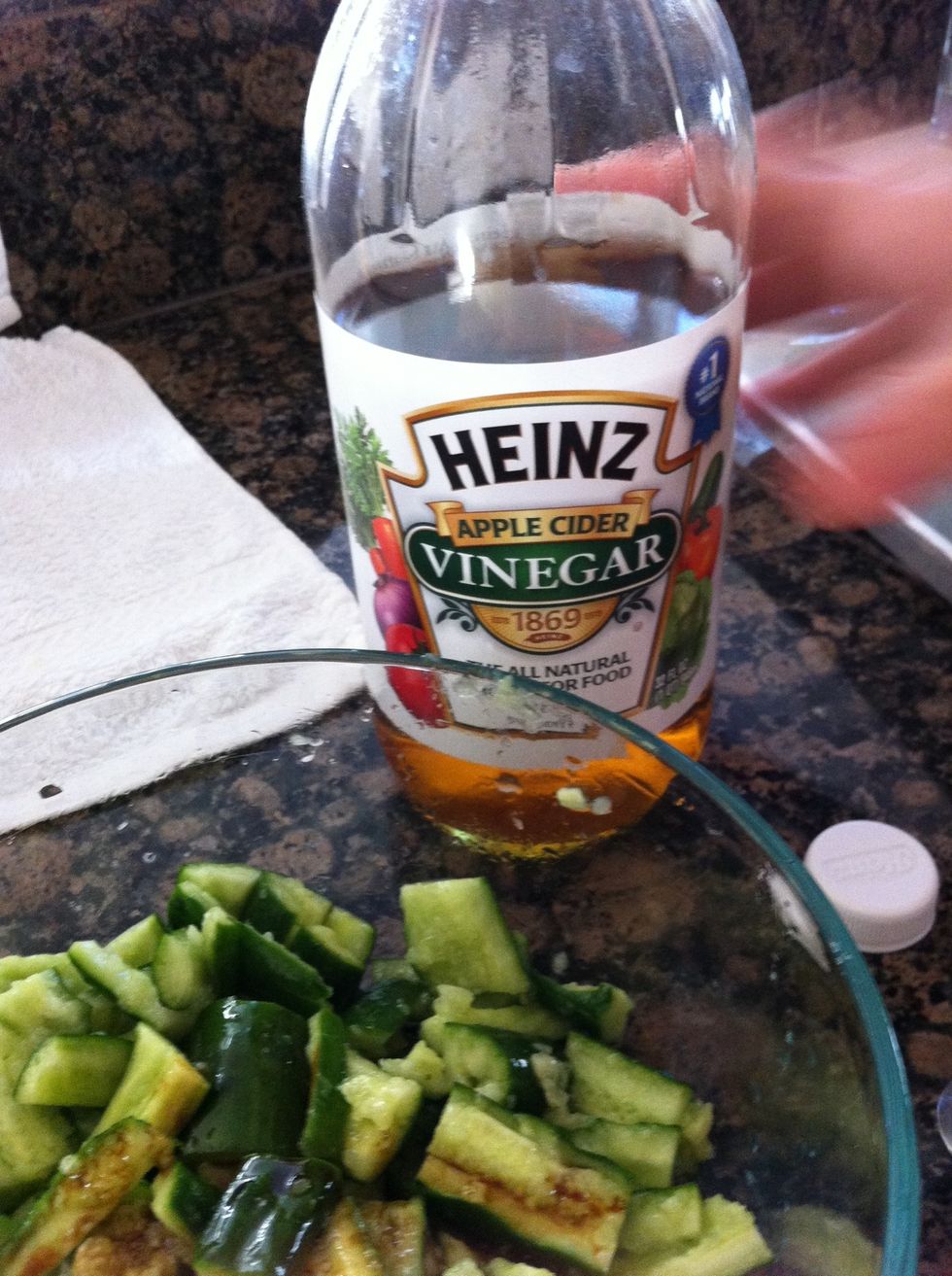 Add generous portions of apple cider vinegar. Until cucumbers almost covered.
Mix with spoon.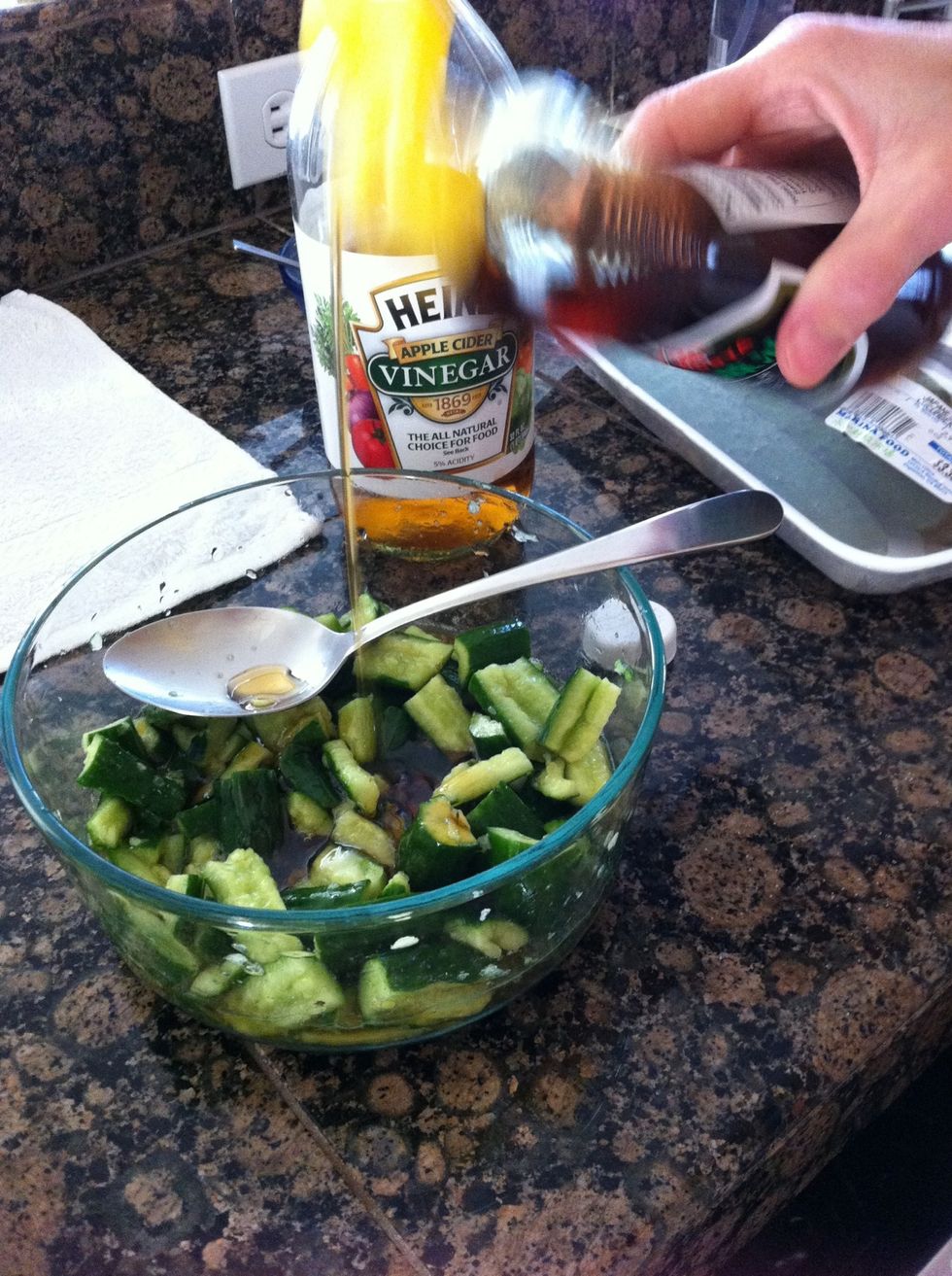 Add sesame oil to taste.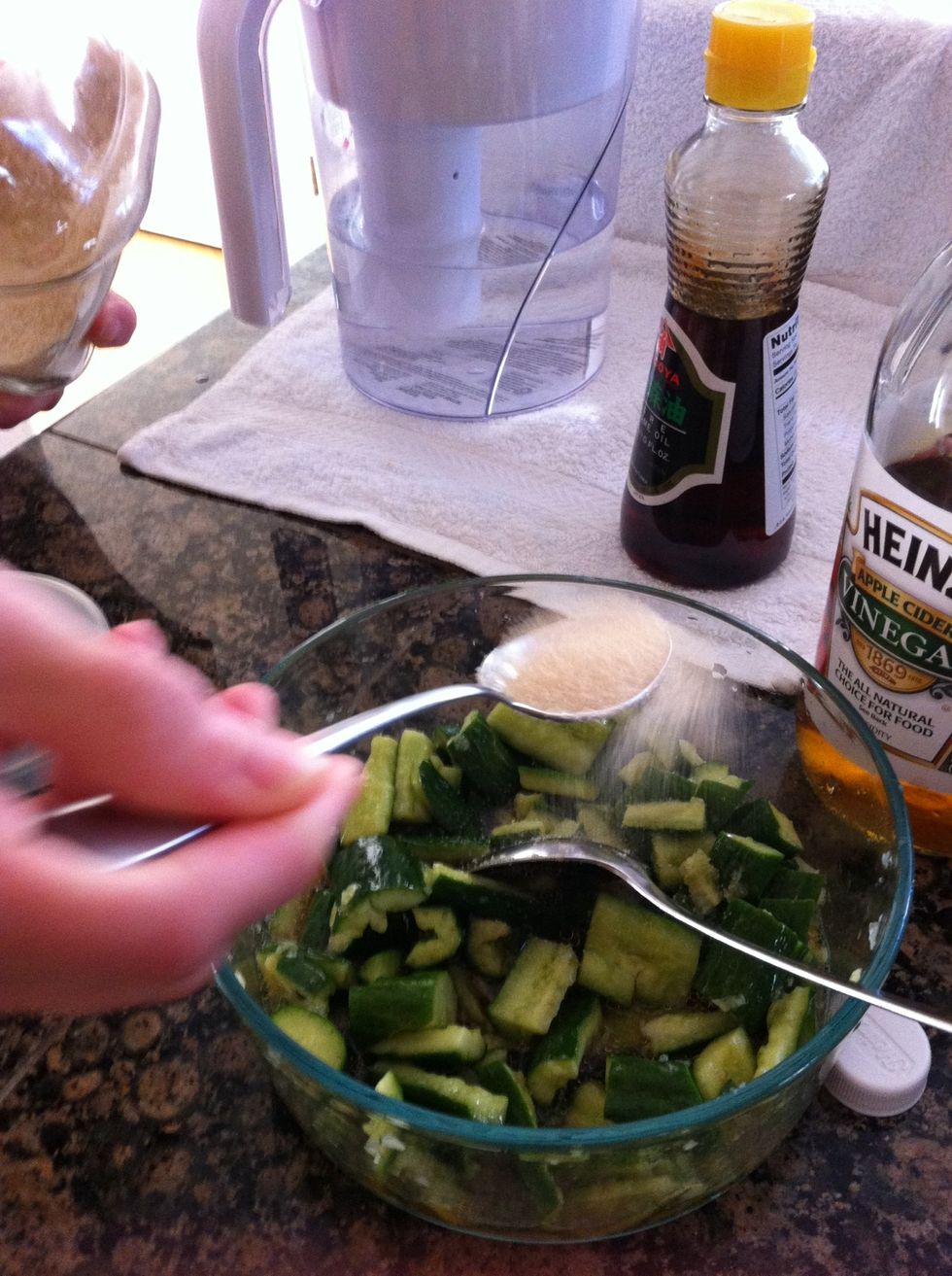 Add sugar. Approx one big tbsp.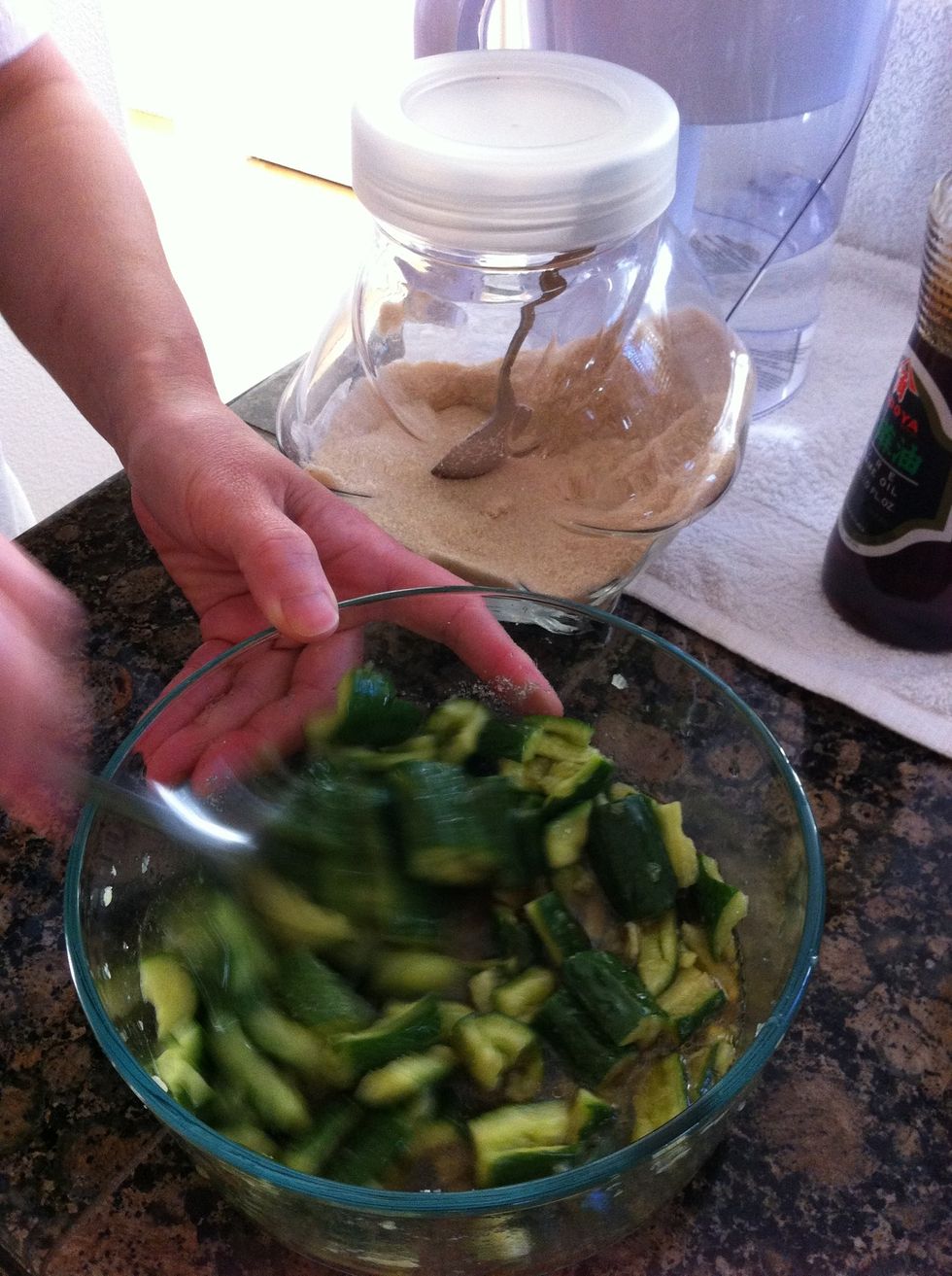 Mix with spoon.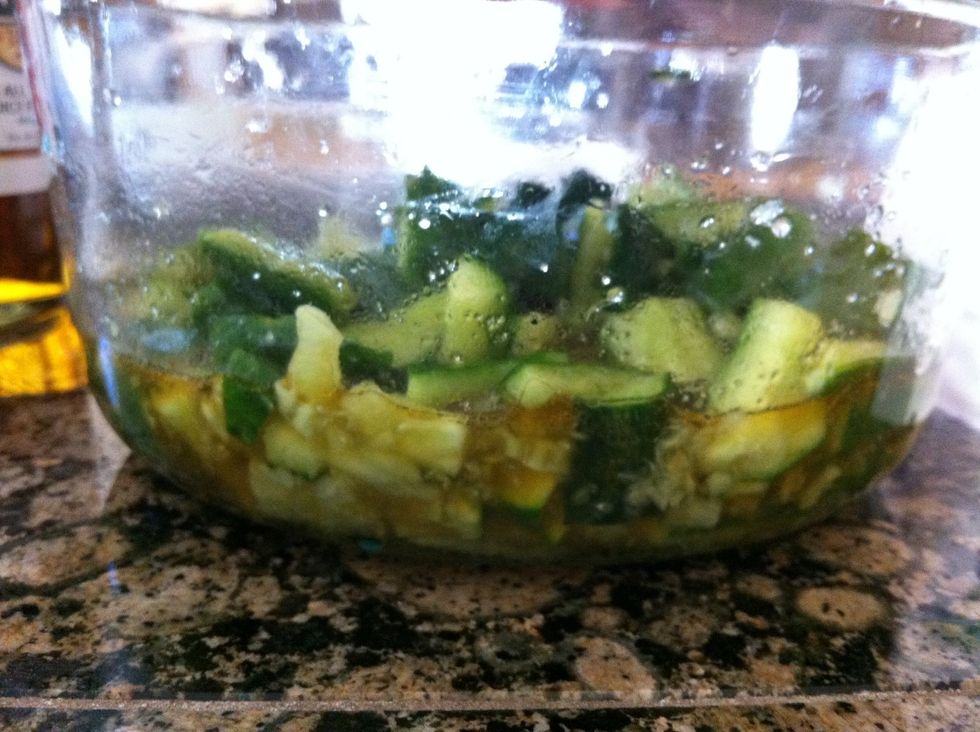 Final product. Taste test it. Make additions if desired.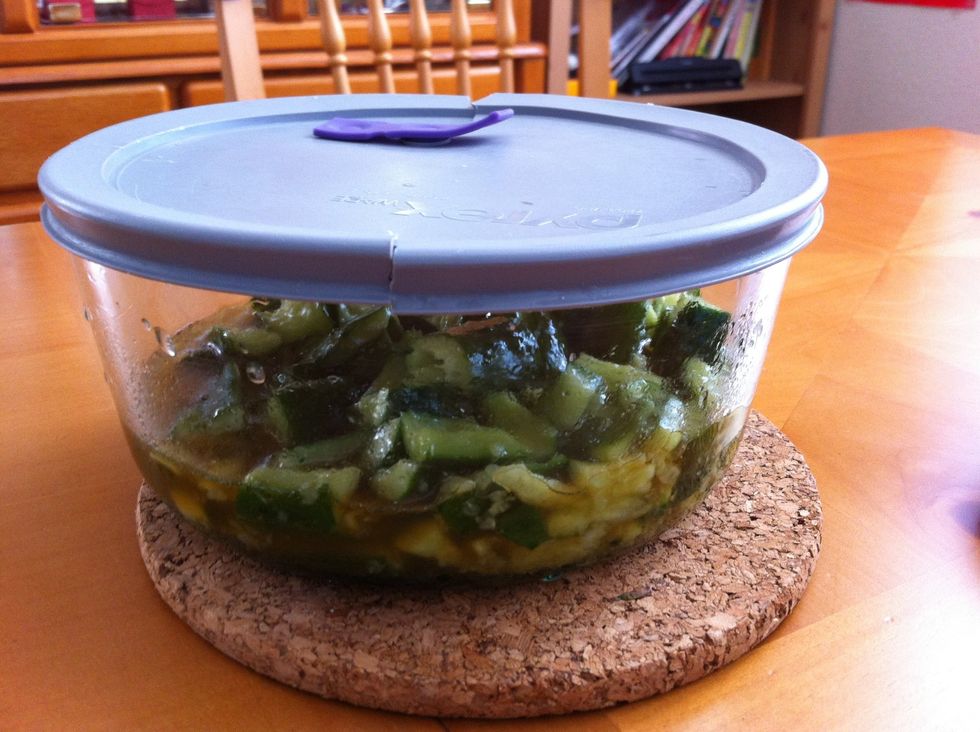 Cover the cucumbers and wait 3-6 hours to serve. Mm mm delicious.
4.0 Persian/Japanese cucumbers
Salt
Soy sauce
Apple cider vinegar
Sesame oil
Sugar