Make Dimensional Flowers With Graphic 45
186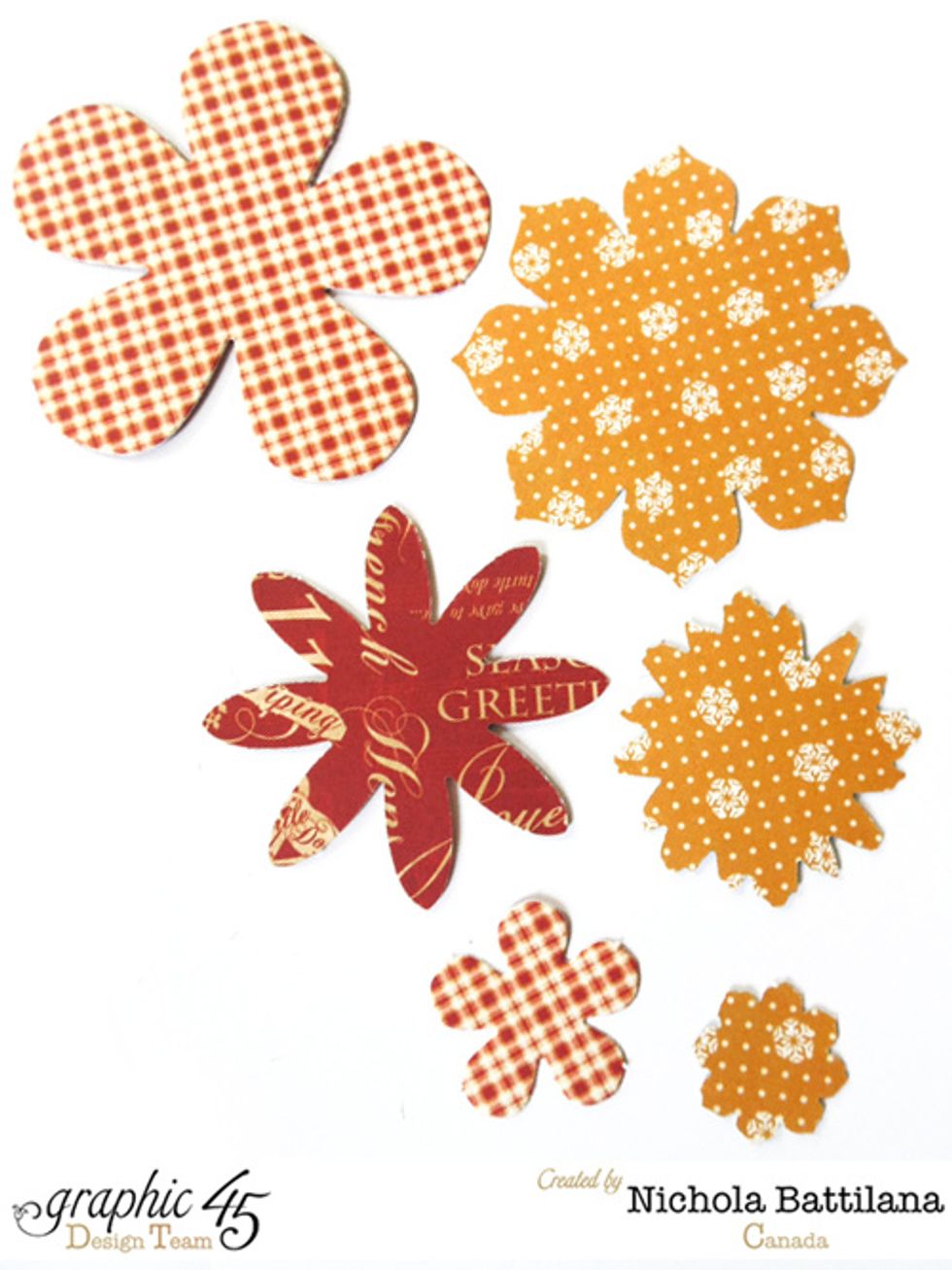 Choose several punch outs of various sizes. You can stay in one colour or shape family or select alternating designs. Six layers will give a nice chunky flower. Choose fewer layers for smaller blooms.
Bend, fold, roll or squish the 'petals' of each layer. Choosing different methods for each layer will add texture and variation.
Begin assembling your flower by layering the pieces. Work largest to smallest. I like to use hot glue to adhere them, giving a little more dimension and space between the layers.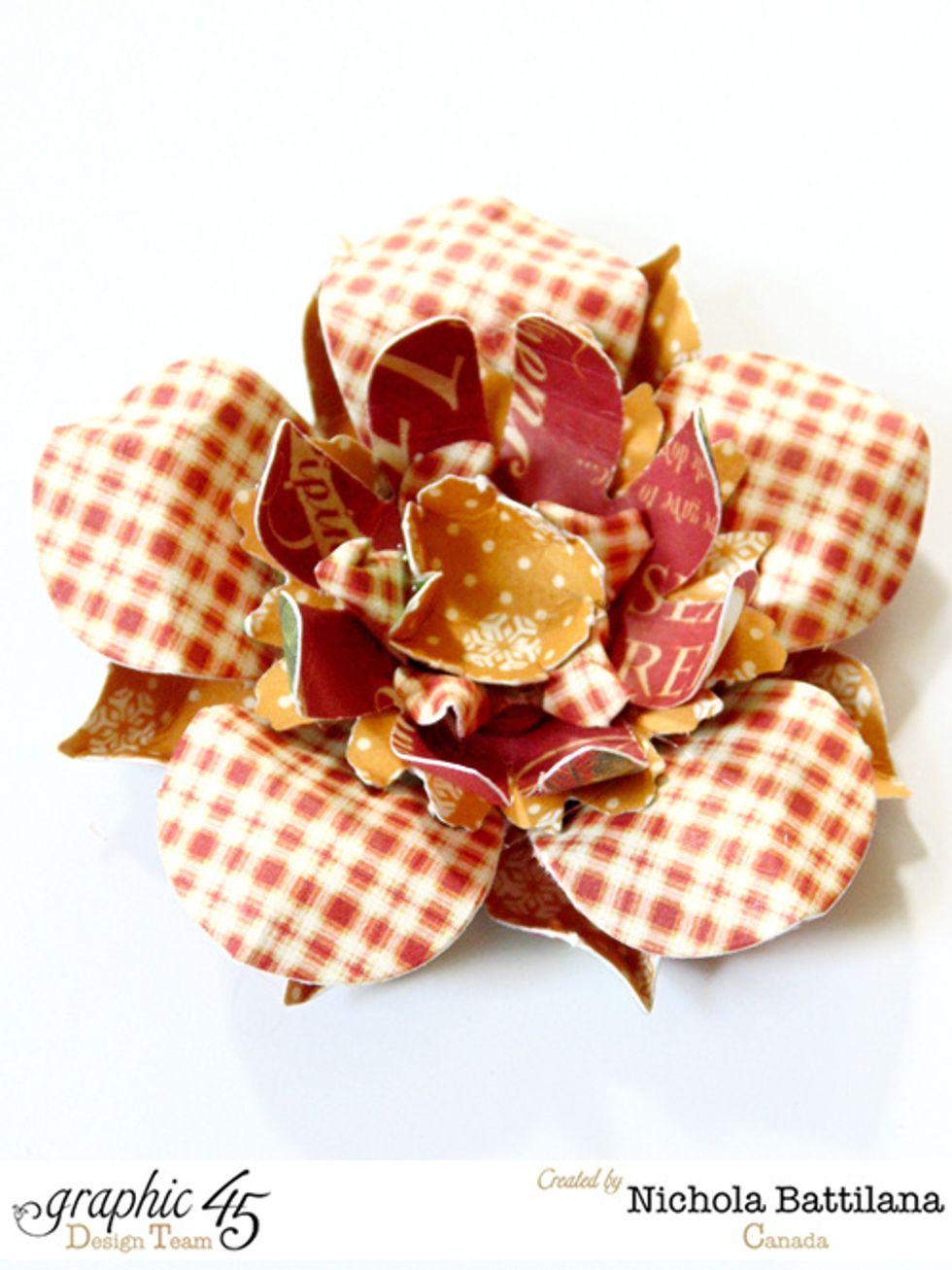 When you are done, you can add a button or bead to the centre, or leave your bloom as is.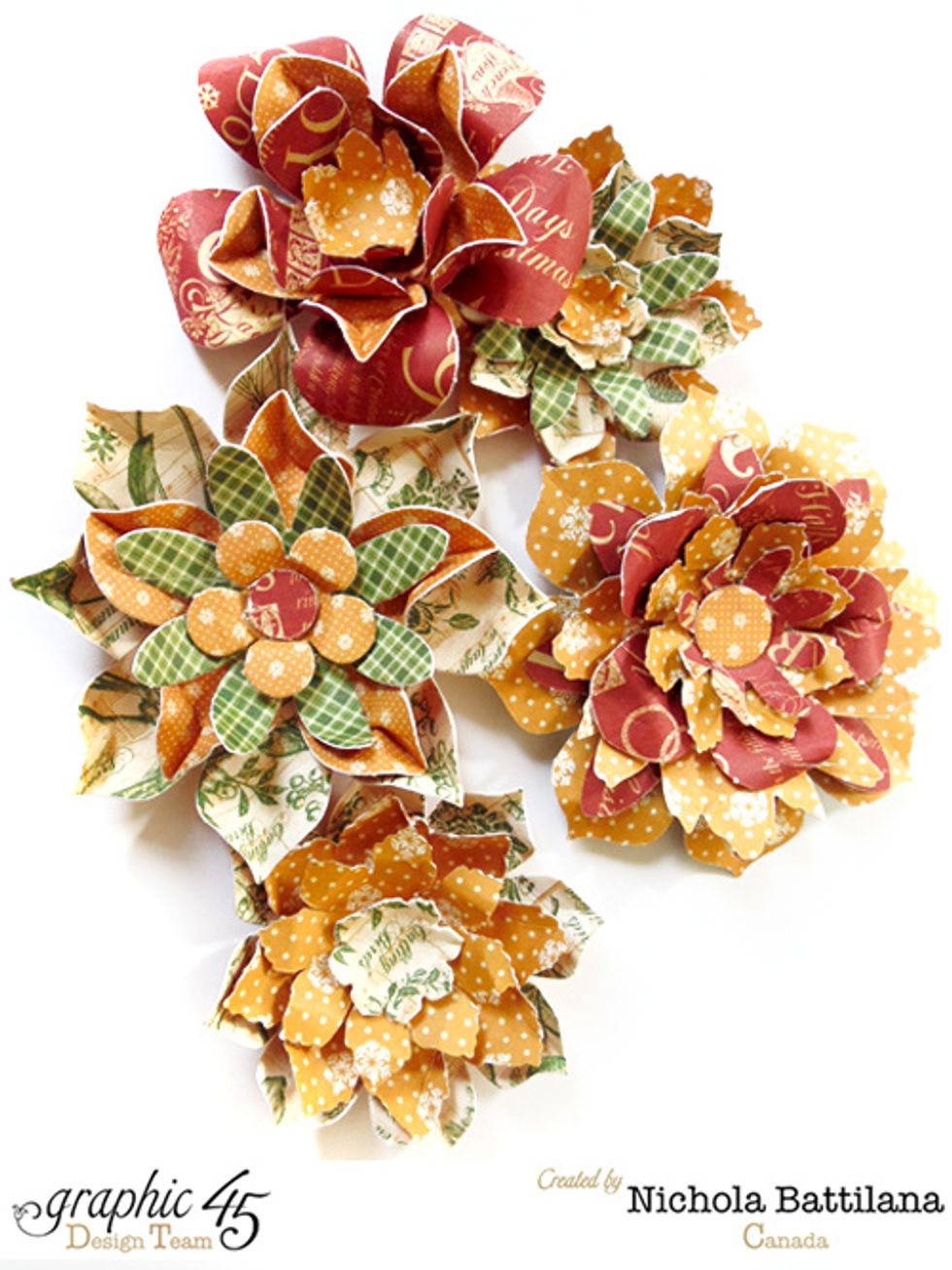 Mix and match the shapes, sizes and colours. Experiment with folding and squishing techniques... above all, enjoy yourself!
Graphic 45 flower sheets
hot glue