i saw these in this months issue and wanted to make them. they are herby and delicious!
14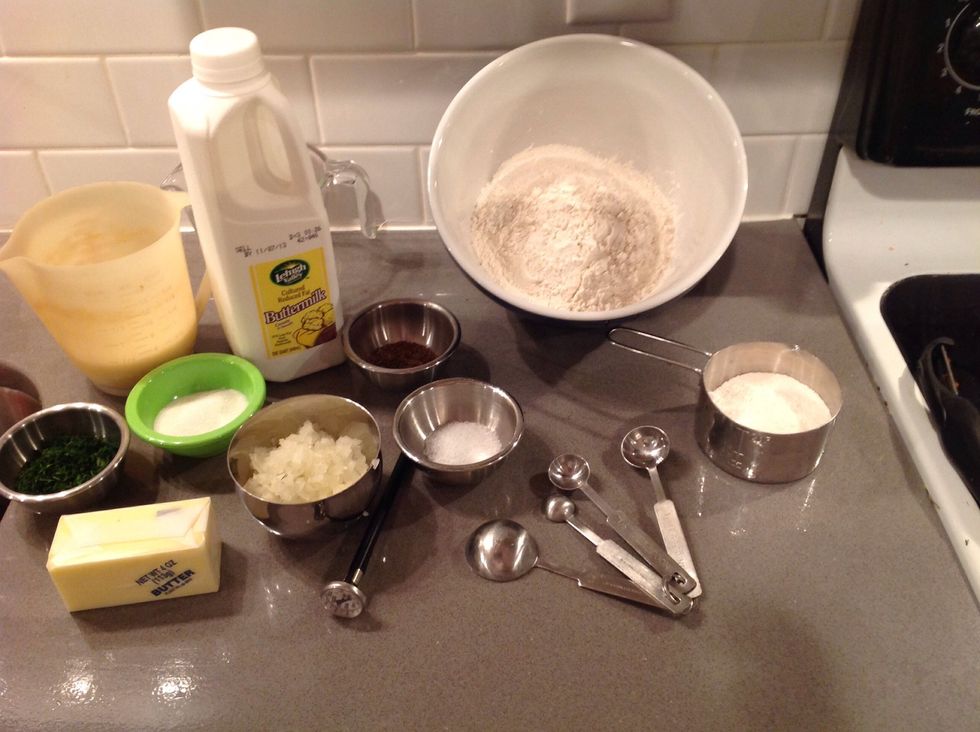 Mise en Place (everything in it's place). have all of your ingredients measured and ready!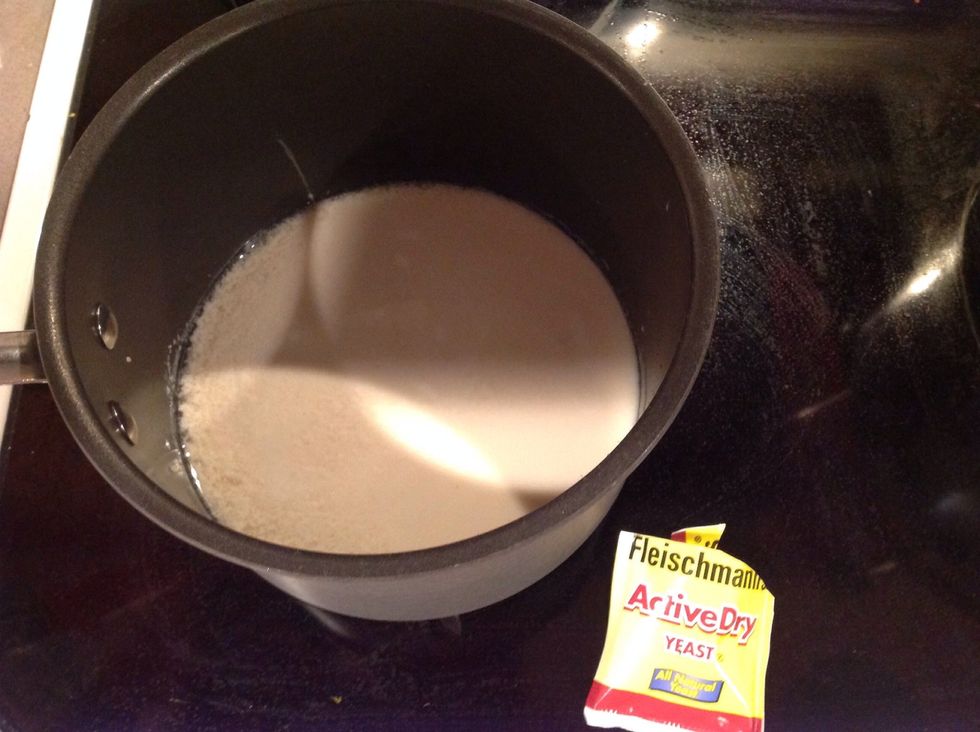 gently warm the milk to 120-130 degrees (in a sauce pan). add the yeast and sugar and whisk. then add buttermilk. whisk and let sit for 5-10 minutes until yeast starts to foam.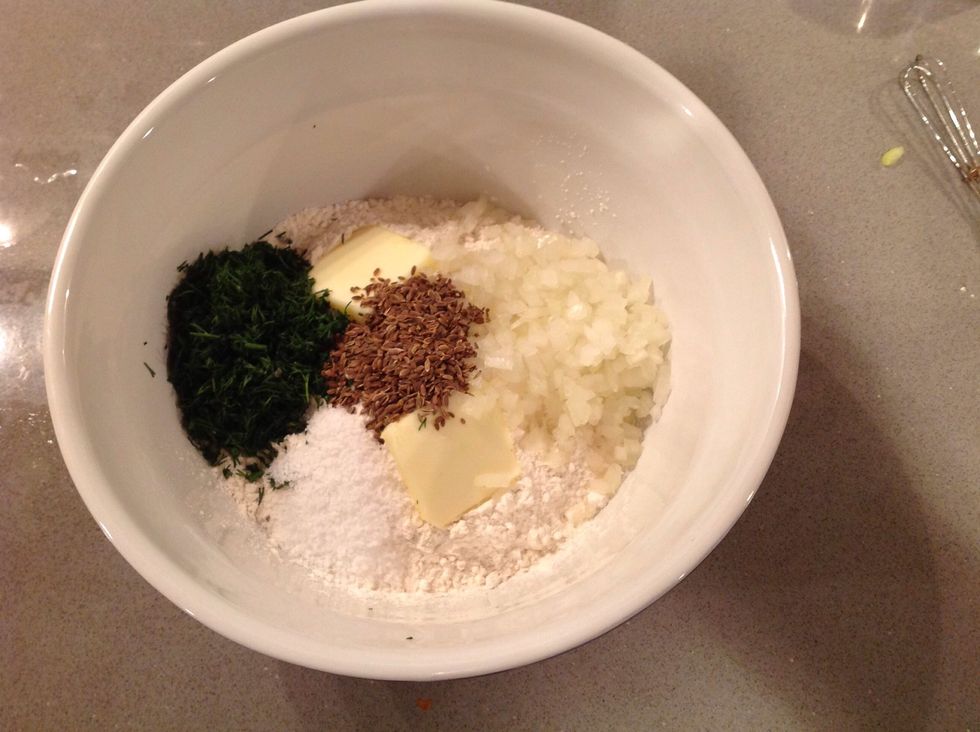 assemble your dry ingredients in the bowl.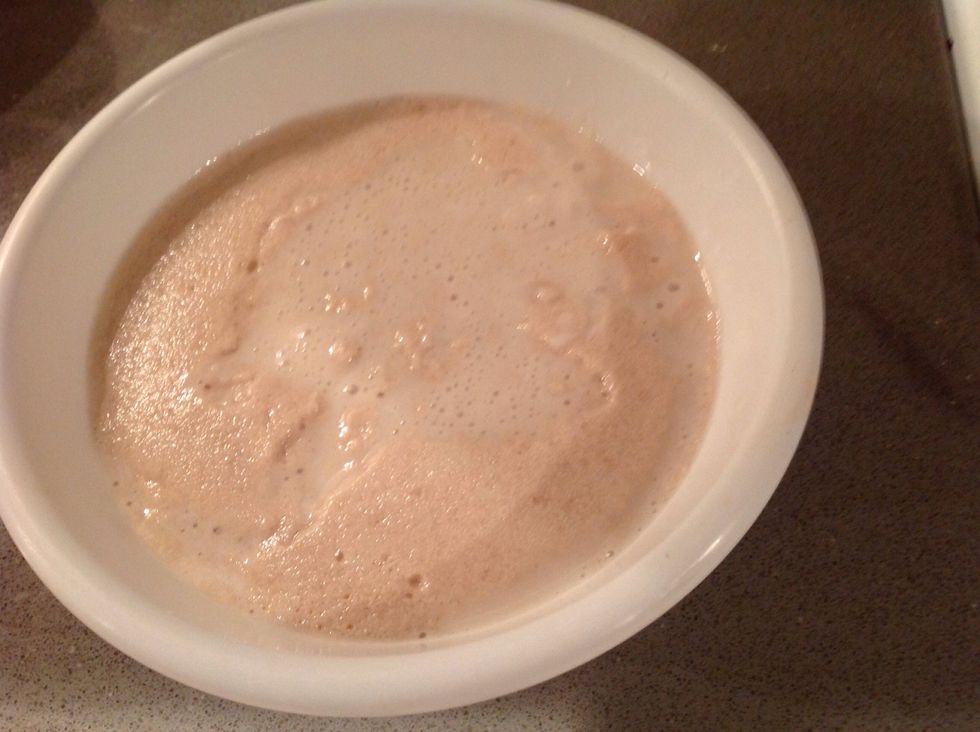 i went away and look what happened. my yeast got foamy! just the way i wanted it to. add this to the dry ingredients.
dry ingredients + the yeast mixture...mix them all together.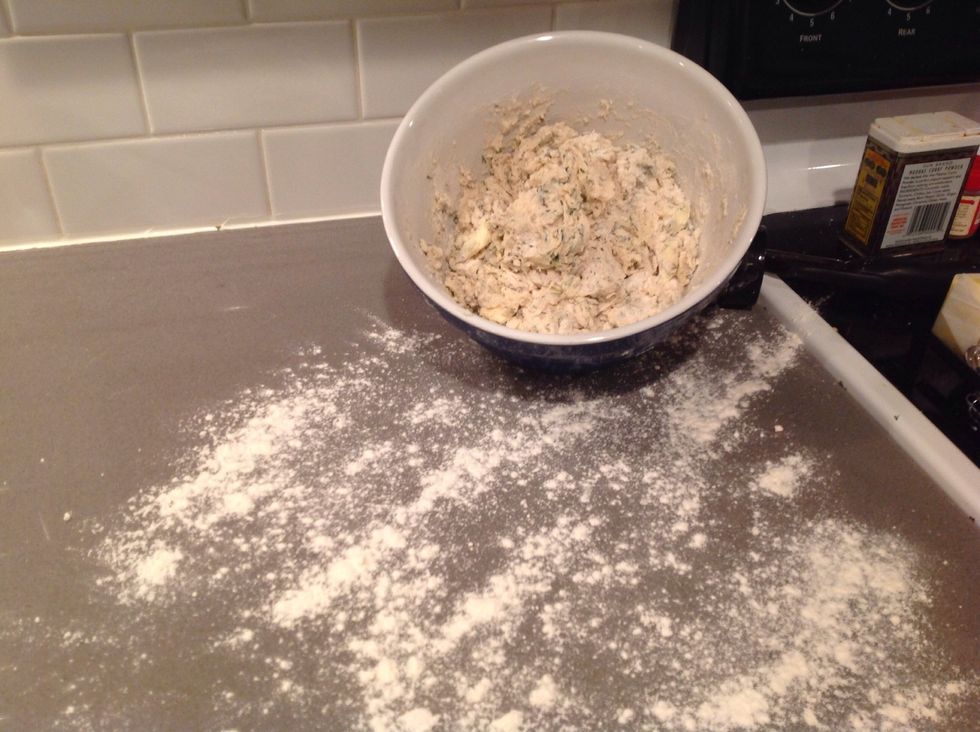 dust your counter with "bench flour". this will stop it from sticking to the counter. put some on your hands too to make handling the dough a bit easier.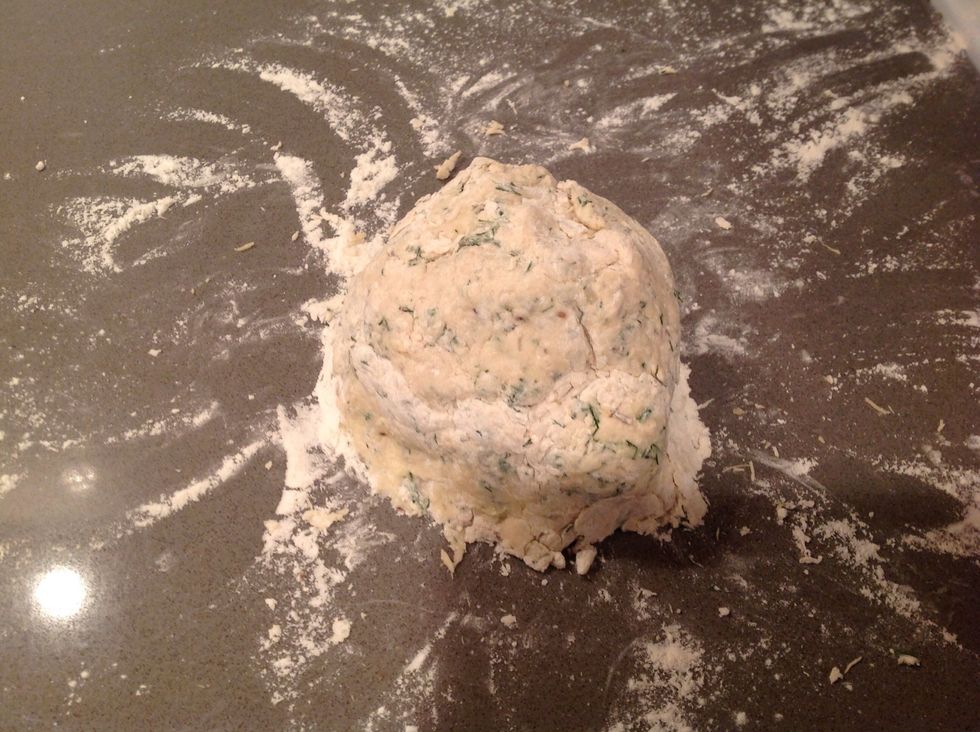 knead the dough for 5 minutes .
this is what you should end up with. run a stick of butter around the bowl, top to bottom ,so the dough doesn 't stick to the bowl. rub the dough in the butter on all sides to prevent drying out.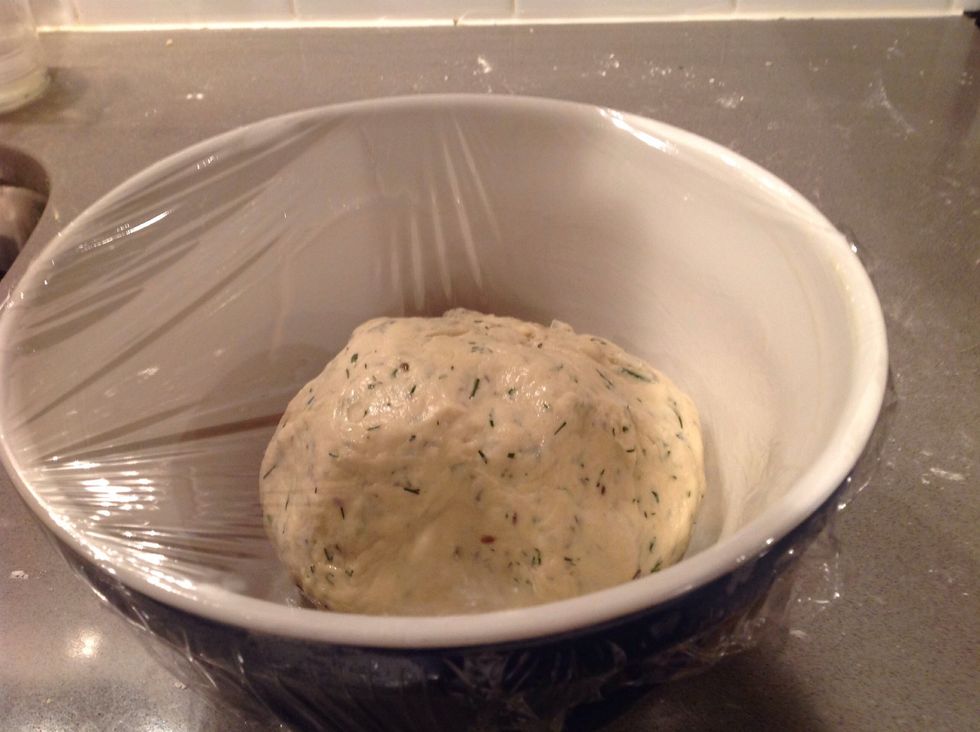 cover the dough and let it rest for an hour.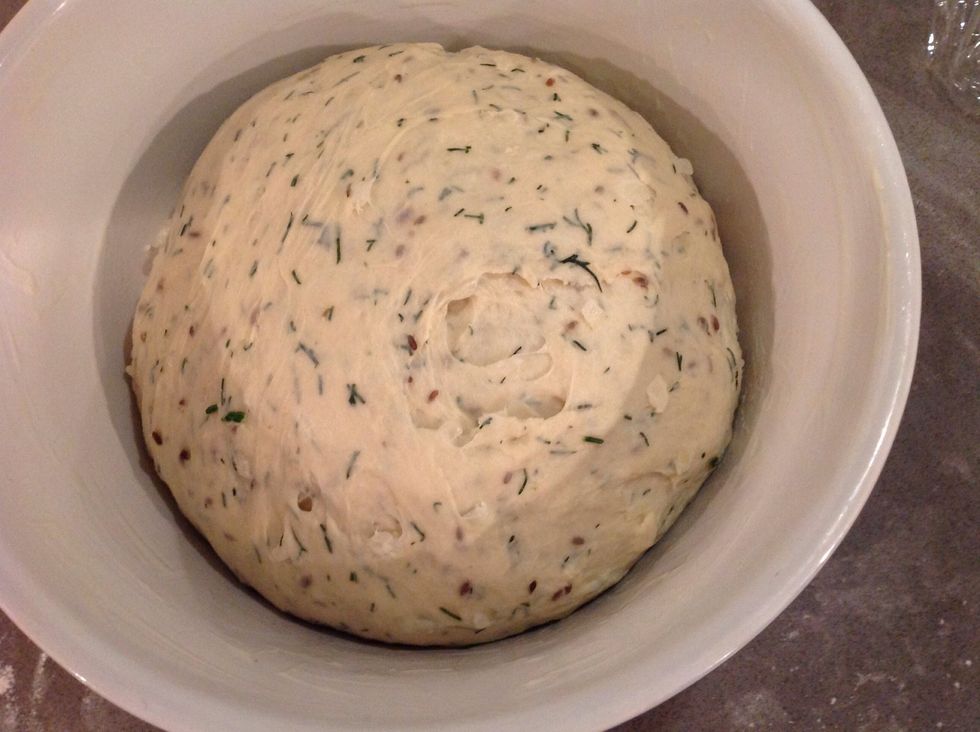 it will double in size. push it back down and let it rest for another hour. cover again and go watch t.v.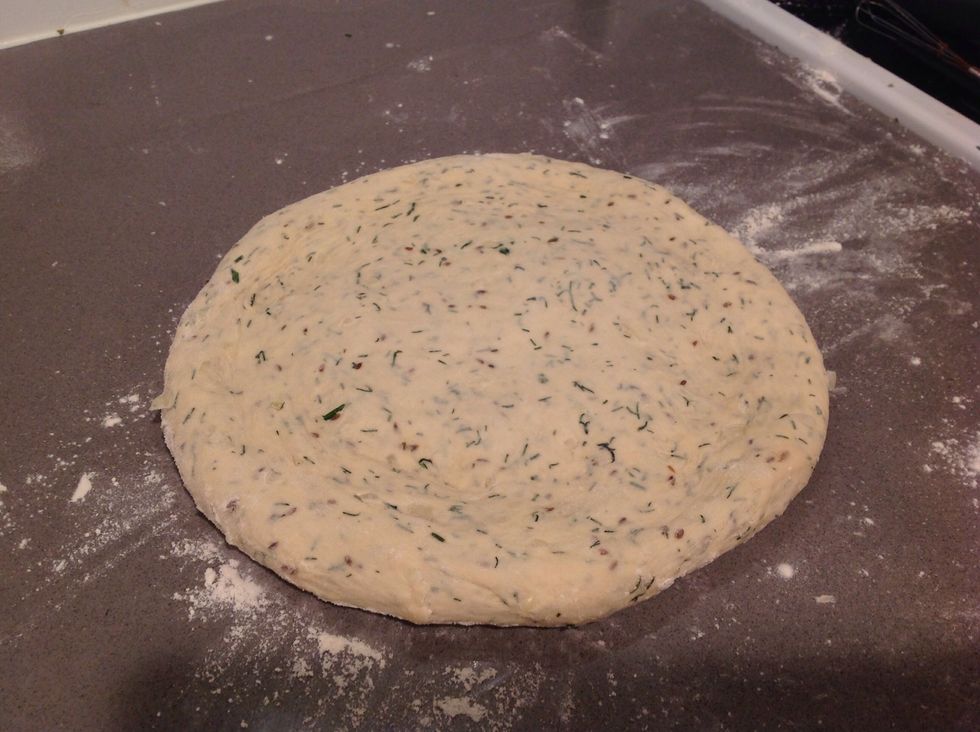 after it rises for the second time, push it back down and make a flat disk(push down gently...Don't flatten like you would with pizza dough).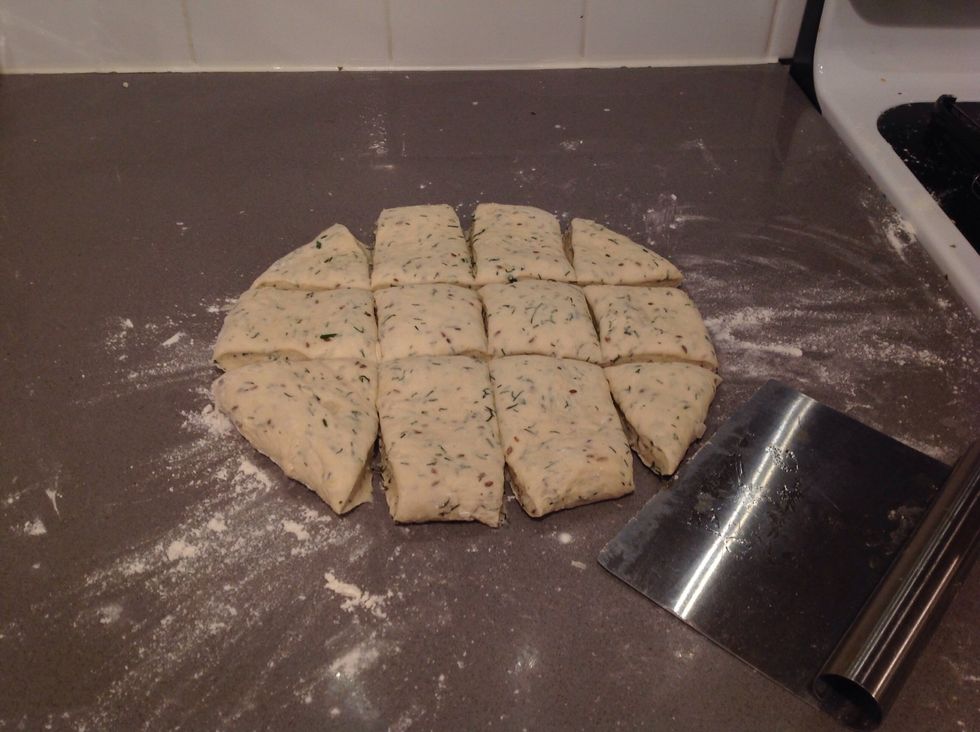 cut it into 12 pieces. ( note the thickness of the dough)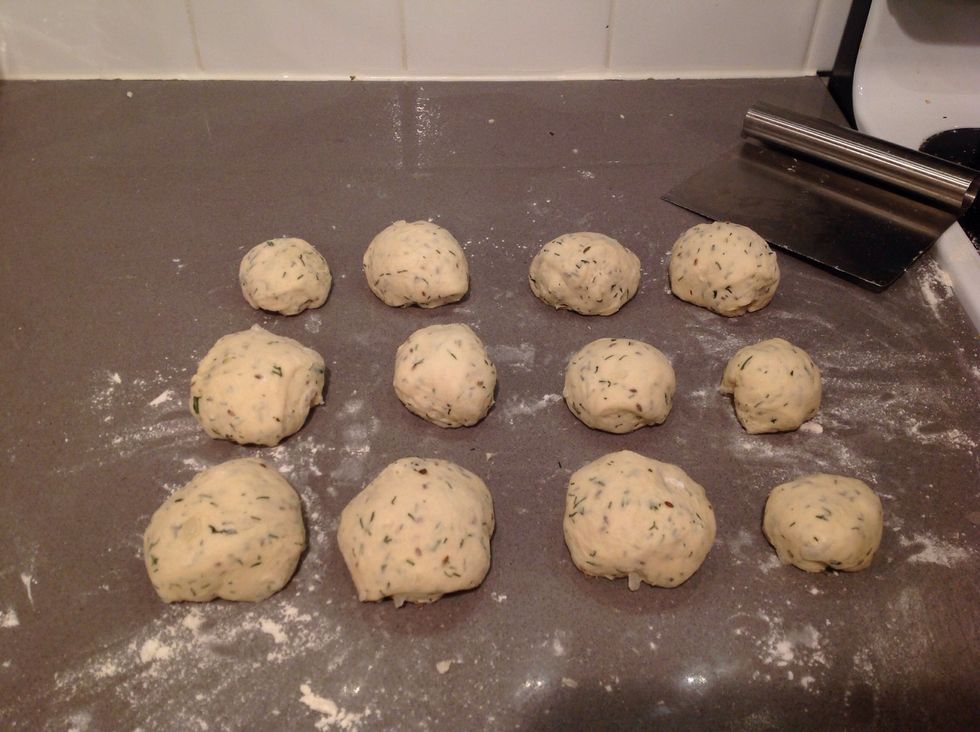 then gently shape into dough balls.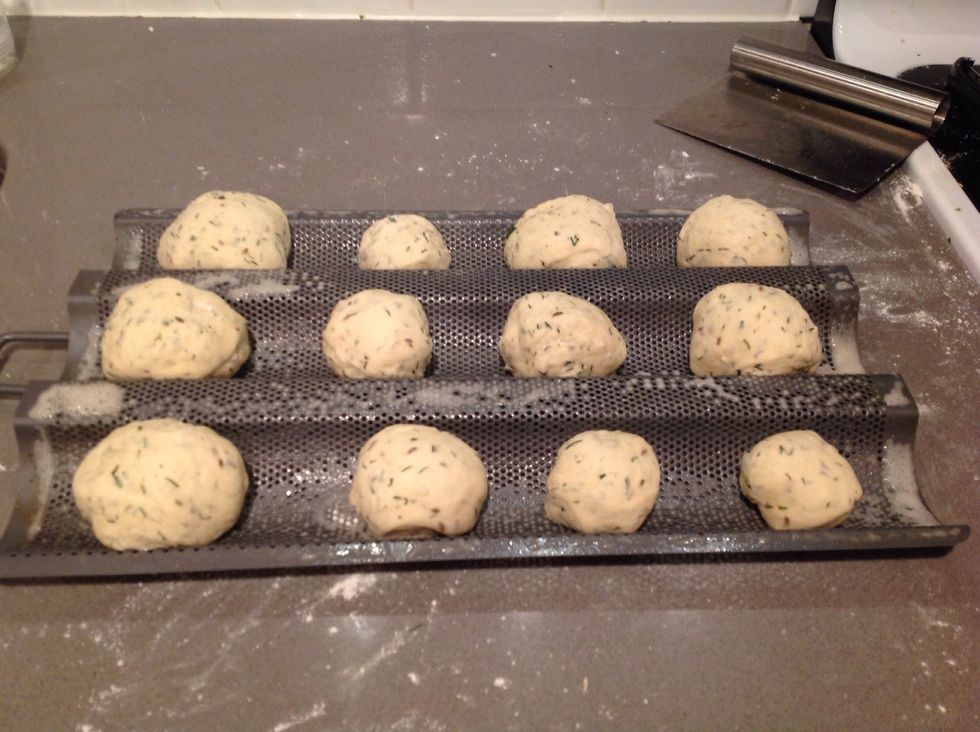 put them on your pan. i used a loaf pan. a cookie sheet will do. line it with parchment paper and brush with butter.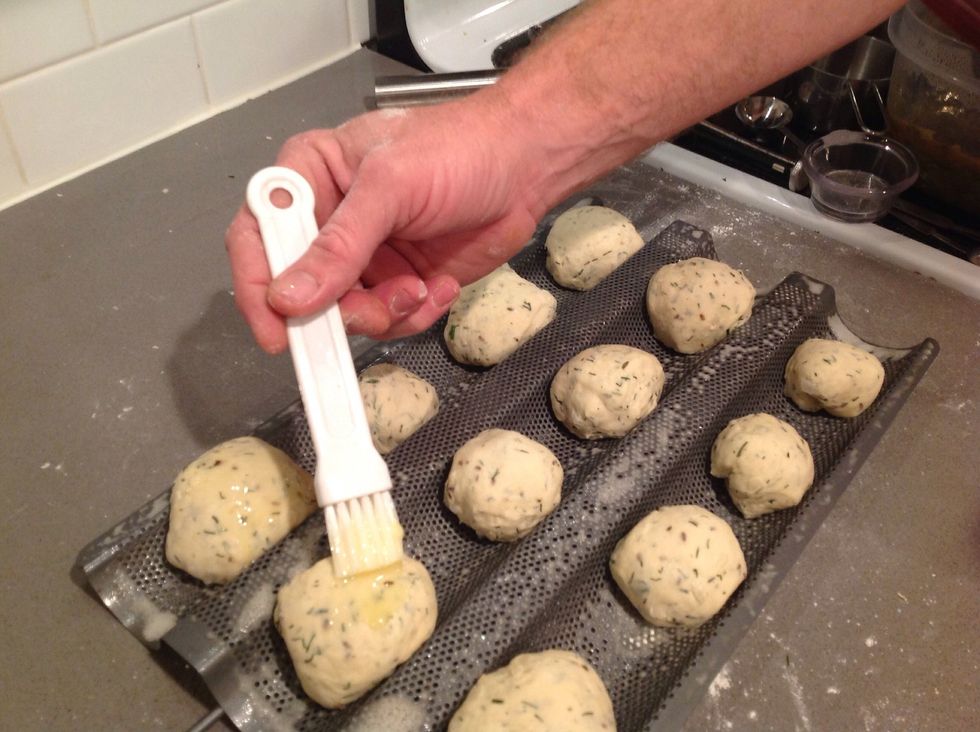 brush the tops of the rolls with melted butter and then cover loosely with plastic wrap.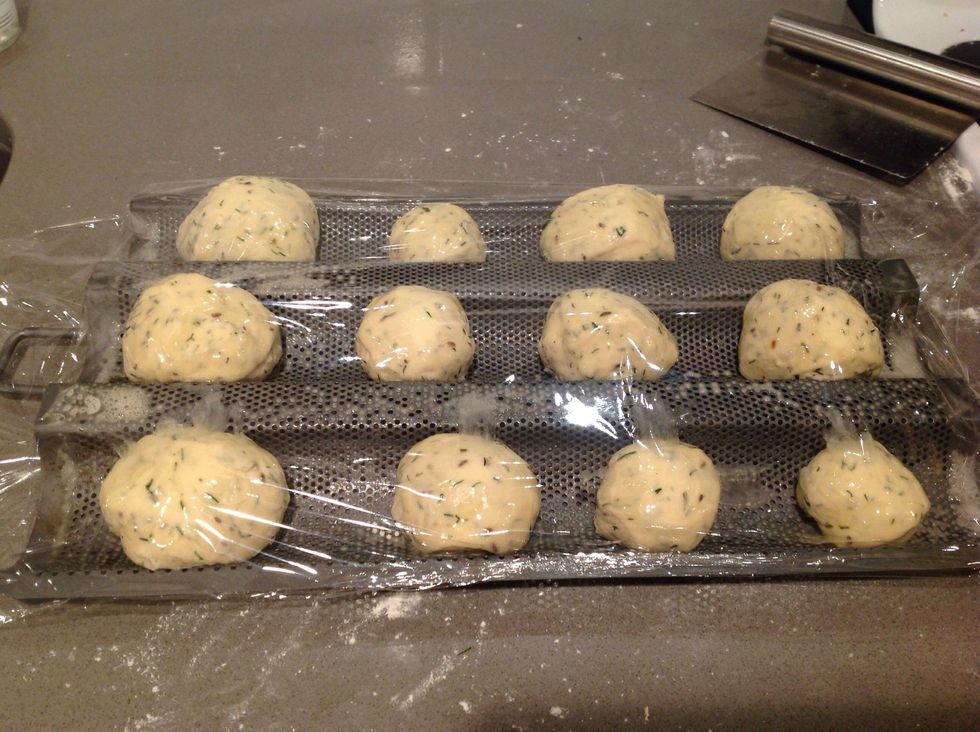 like this. let them rise 20-30 minutes.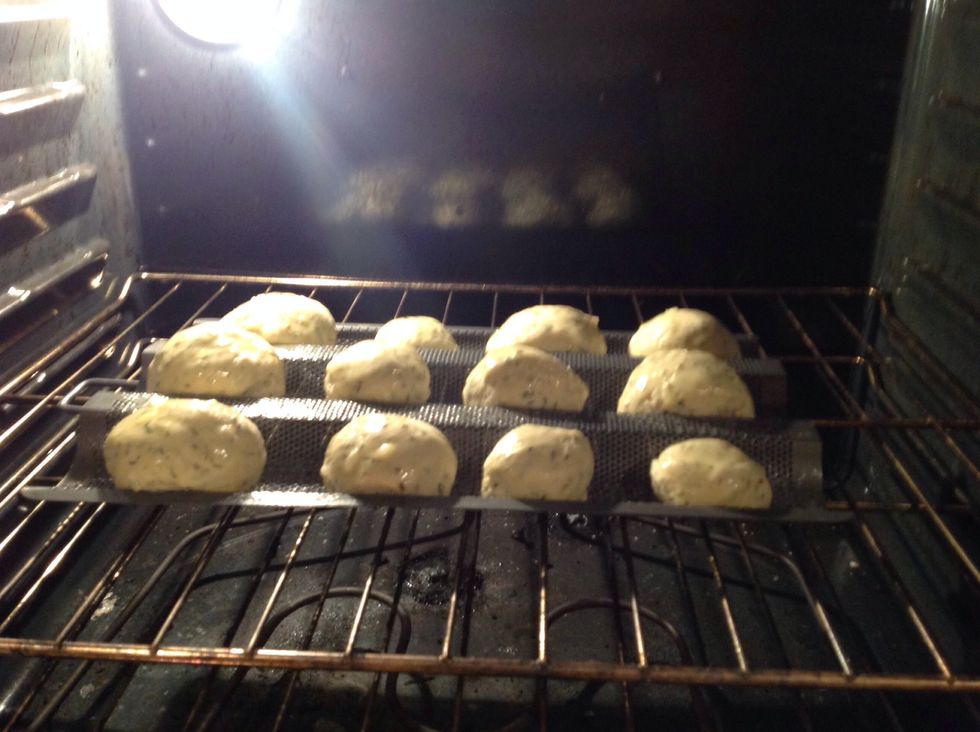 bye! have a nice trip! let them bake at 400 degrees for 15-20 minutes. let them get nicely tanned.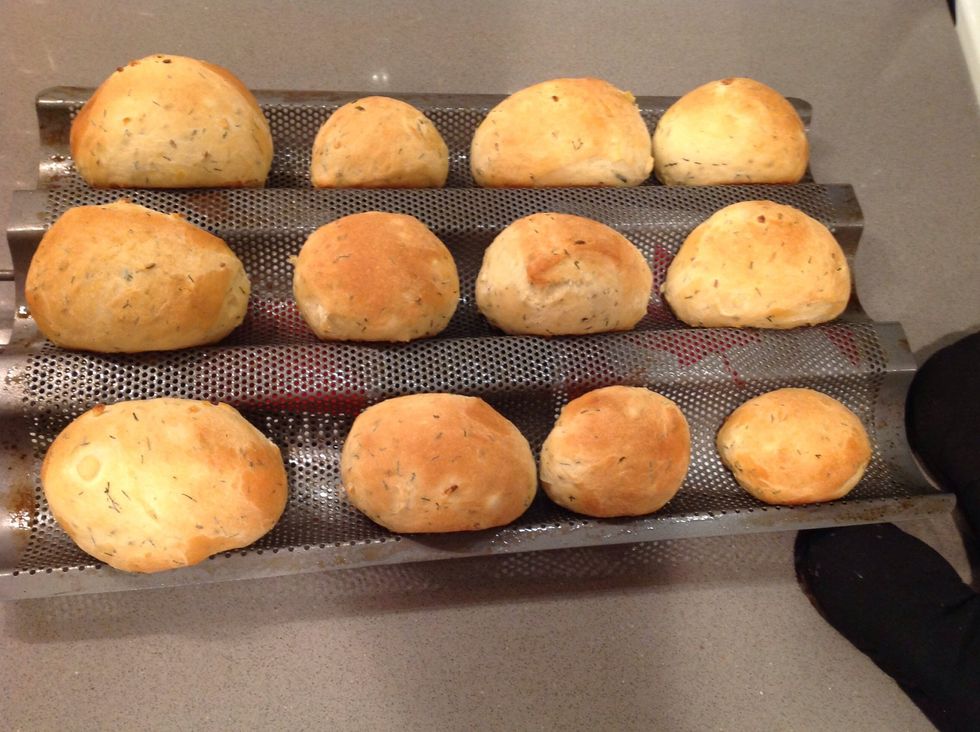 like this! to get a shiny gloss i could have brushed the tops with and eggwash...egg + water...but i didn't.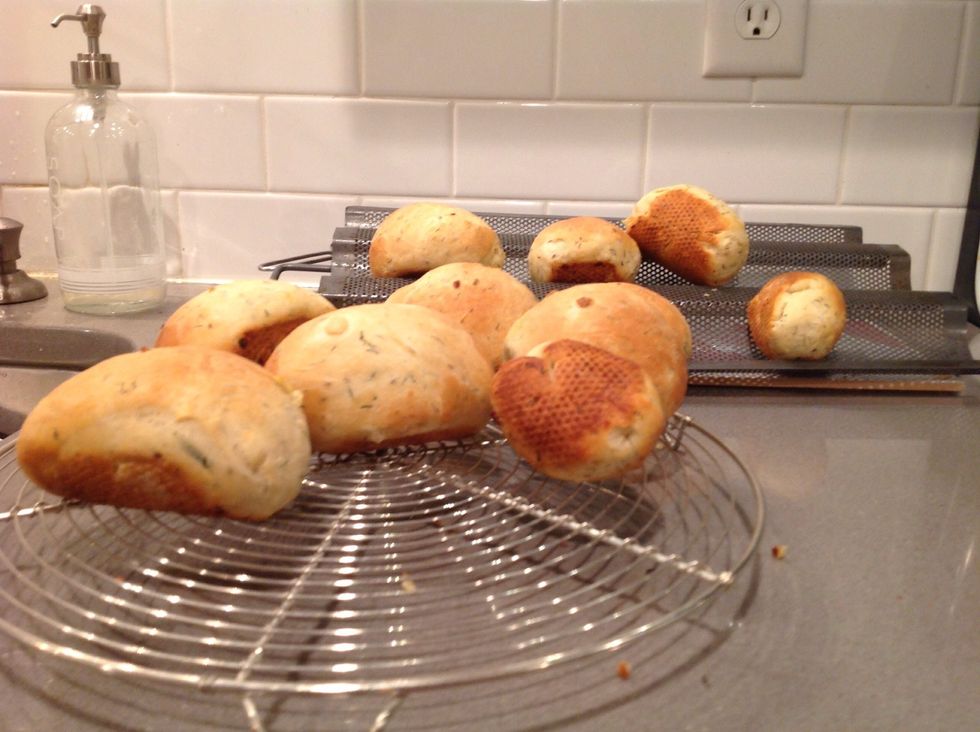 cool the rolls on a wire rack...or don't. then...EAT them with butter and a sprinkle of salt or a slice of Brie.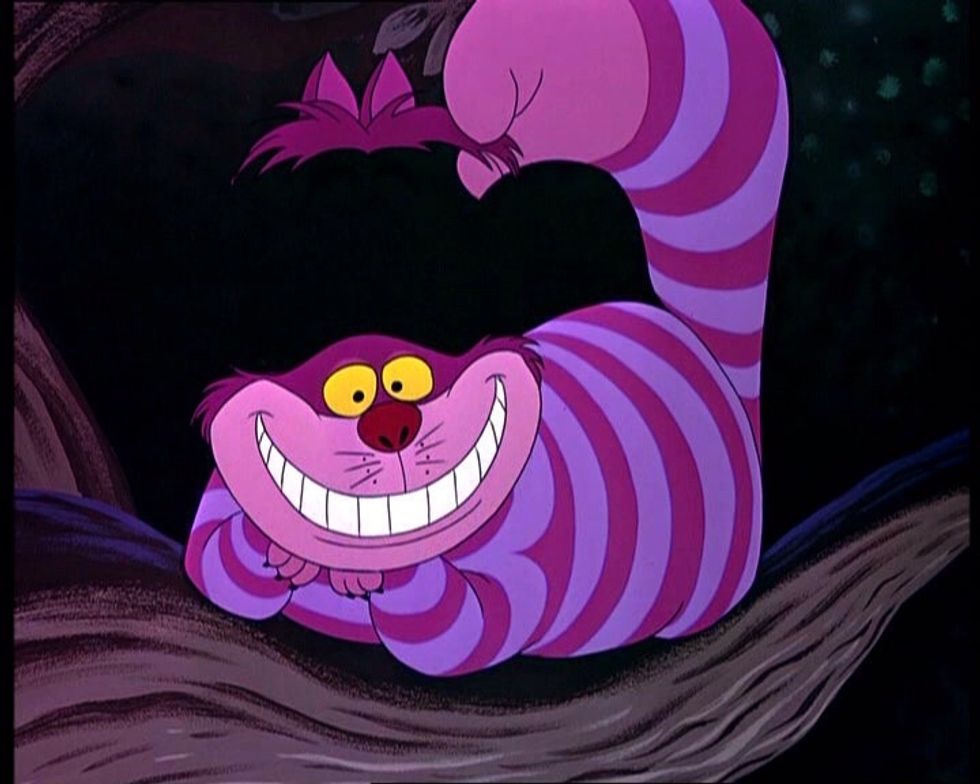 make somebody smile! give them one to eat! and then give them another!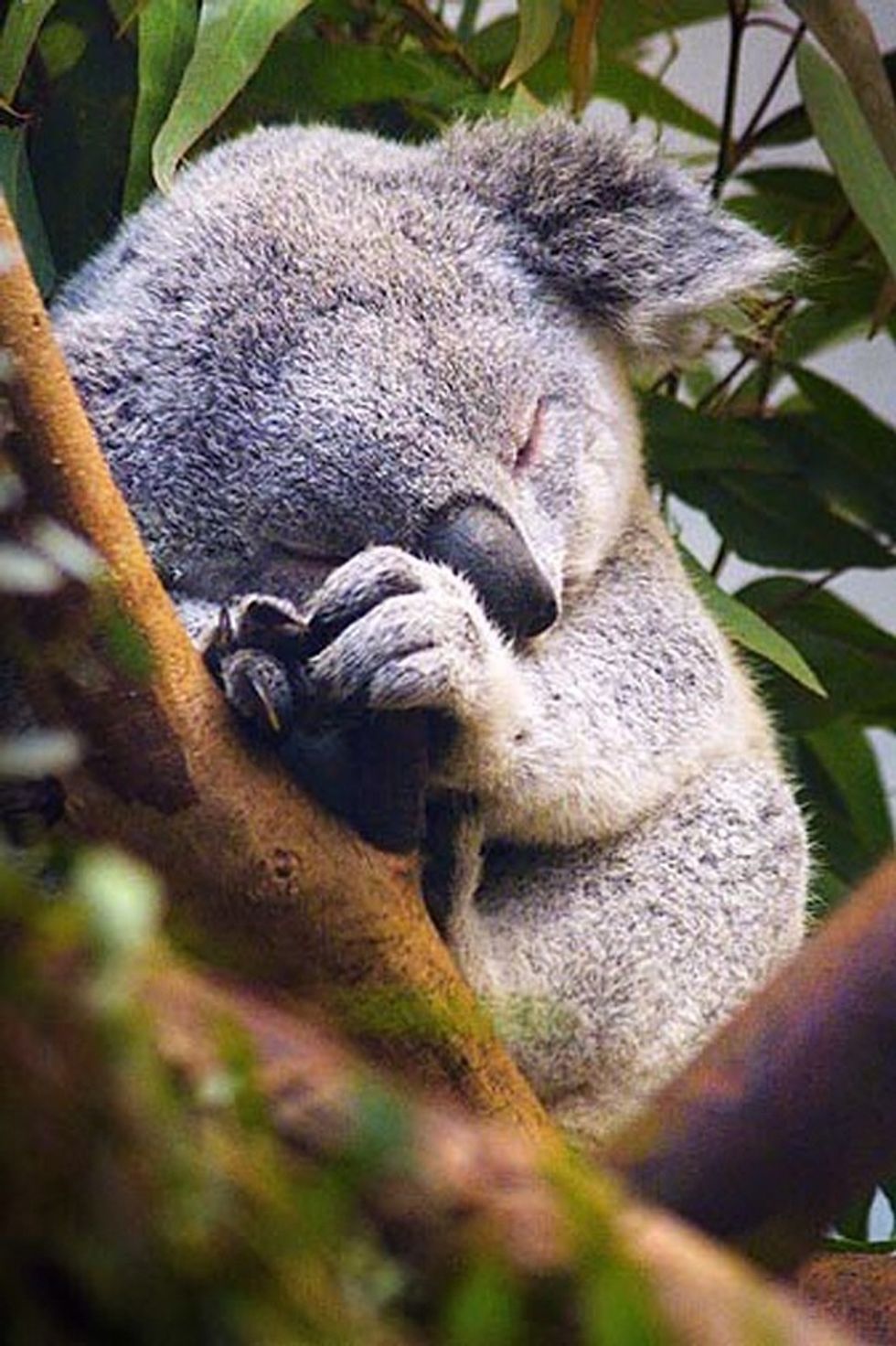 eat the rest and take a nap! Zzzzzzzzzzzzz. Zzzzzzzzzzzzzzz!
Large bowl
1 cup measuring cup
instant -read thermometer
baking pan
all purpose flour (2 1/2 cups ) + extra
milk (1/2 cup)
sugar (2 tablespoons)
envelope of yeast (1/4 oz. or 2 1/4 teaspoons)
buttermilk (1/2 cup)
onion ( half of a small onion, finely chopped)
fresh Dill (2 tablespoons finely chopped)
Dill seeds (2teaspoons)
kosher salt (1 1/2 teaspoons)
butter (4 tablespoons = 1/2 stick) unsalted
parchment paper (for pan)
pastry brush
plastic wrap