How to make diamond nut bars in the alto shaam ctp
Make Diamond Nut Bars in the Alto Shaam CTP
8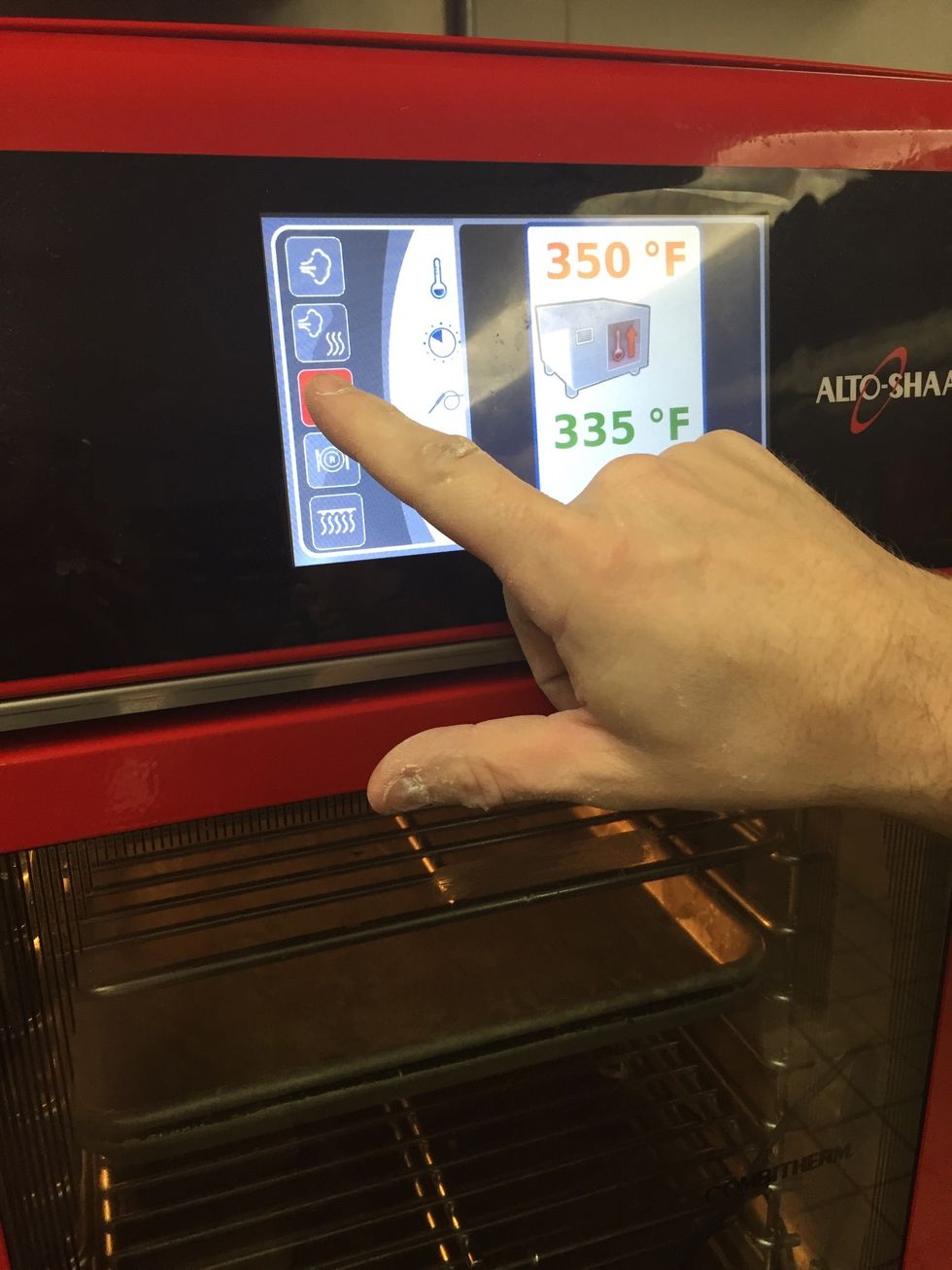 Preheat the oven to 350F (177C).
Roll out sugar cookie dough to cover half a sheet of parchment paper.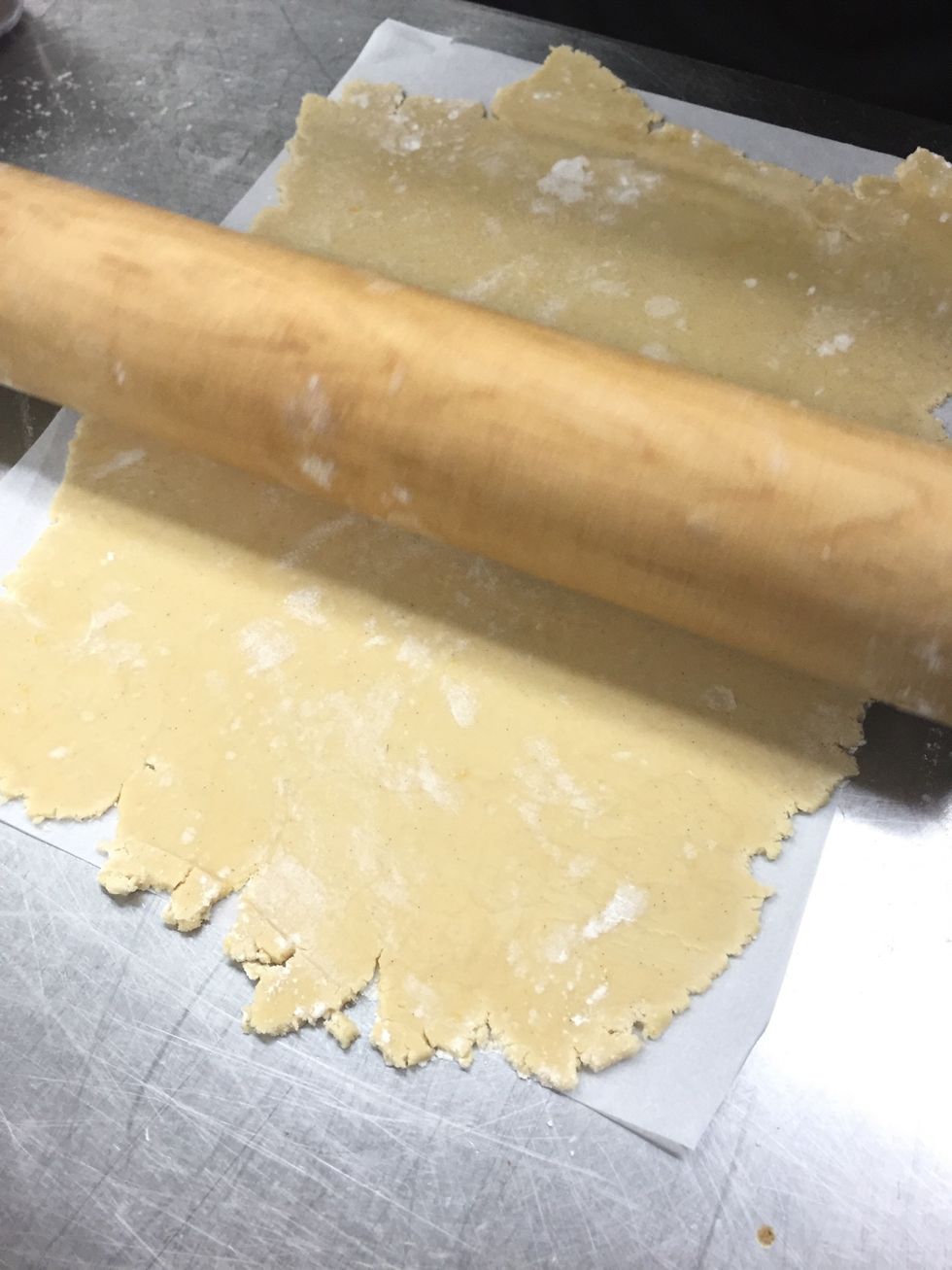 Add flour to keep from sticking as you roll out the dough.
Lay the parchment paper over a half sheet tray and fill in the empty spaces with extra dough or your fingers.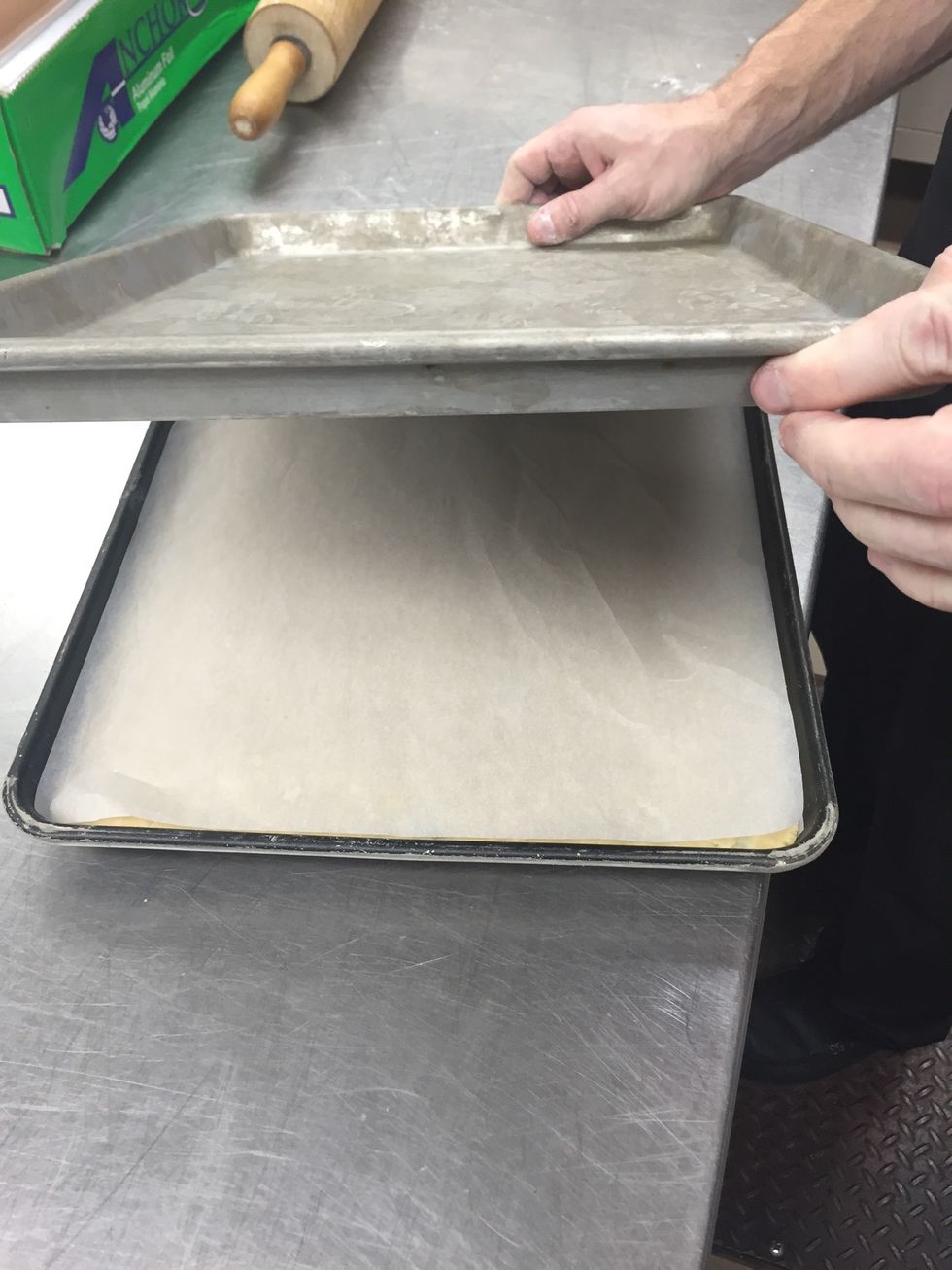 Lay another sheet of parchment paper over the cookie dough and place another sheet tray on top to prevent the dough from rising.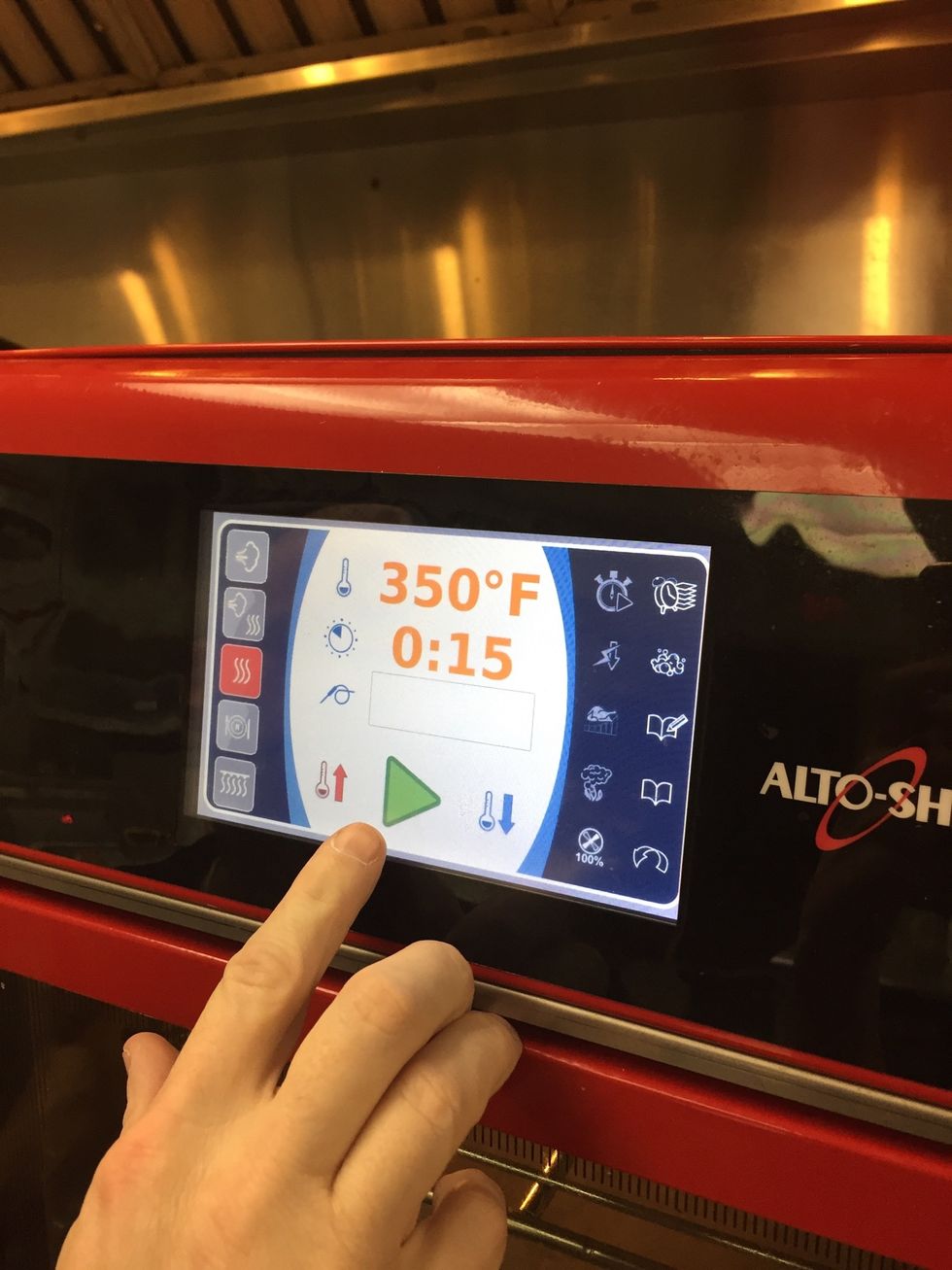 Bake the cookie dough at 350F (177C) for 15 min.
Remove the cookie crust from the oven, uncover and let cool.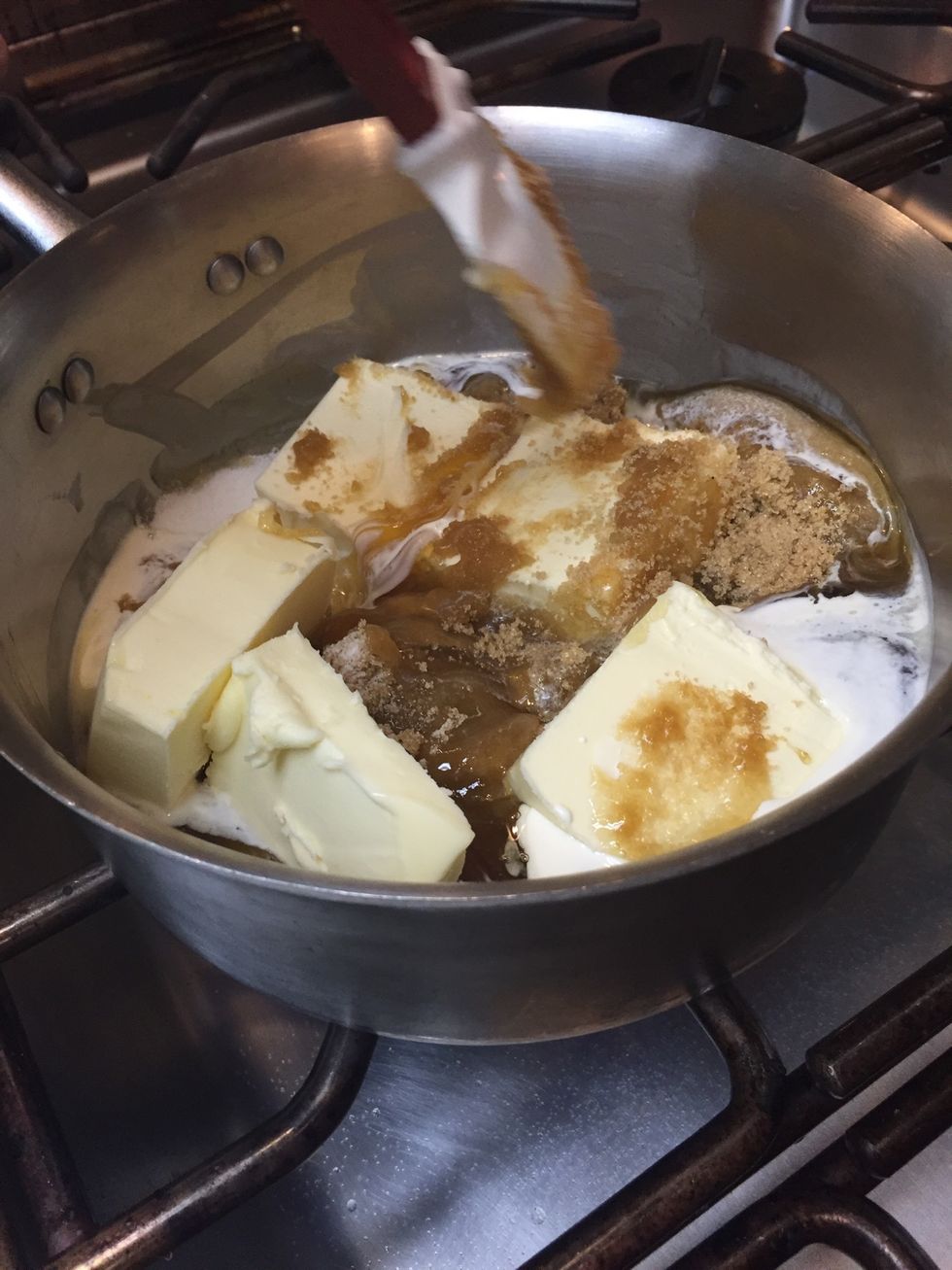 In a sauce pot, melt heavy cream, honey, butter and sugars over medium heat.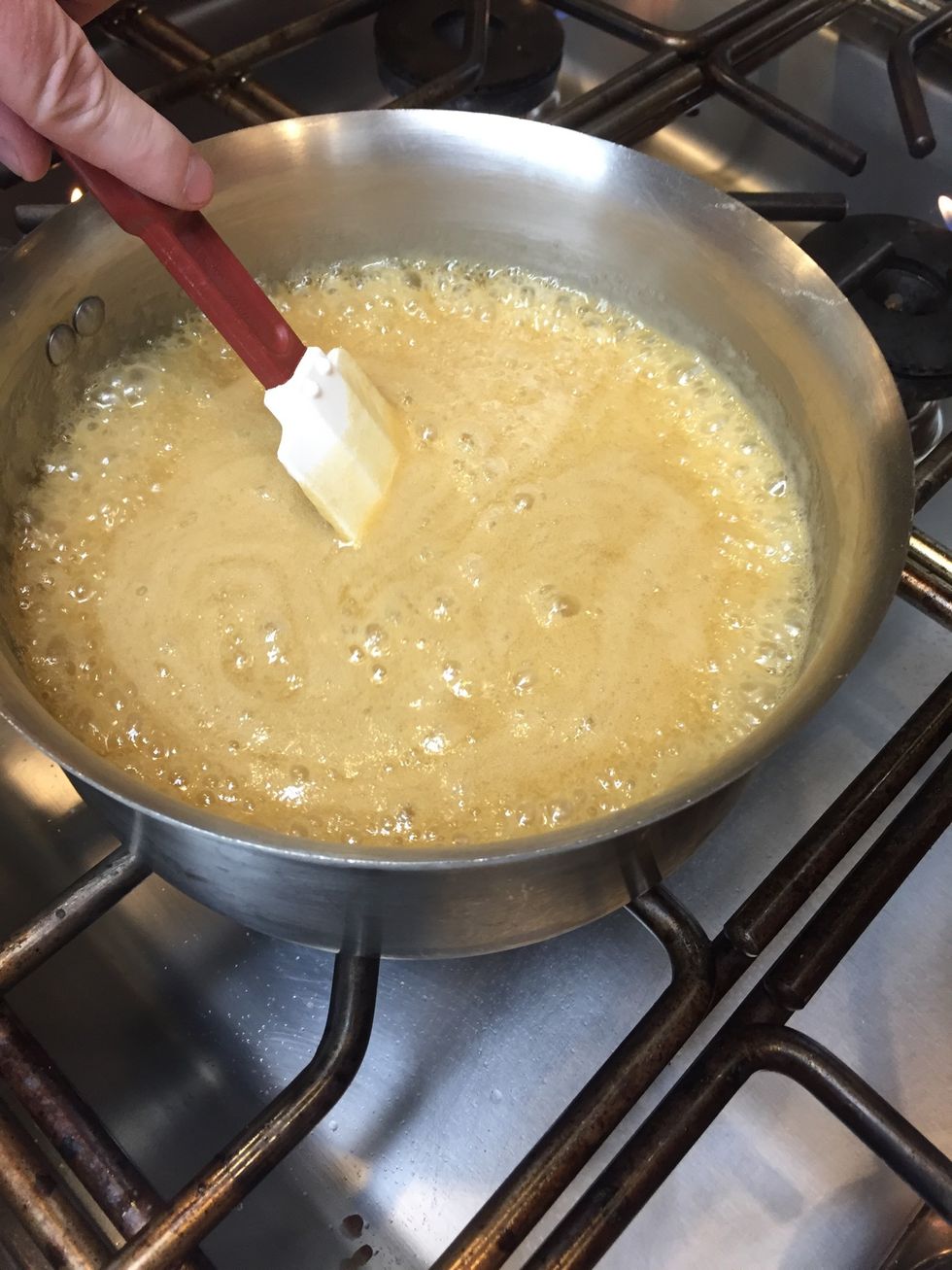 Mixture must reach 240F (115C) with a thermometer.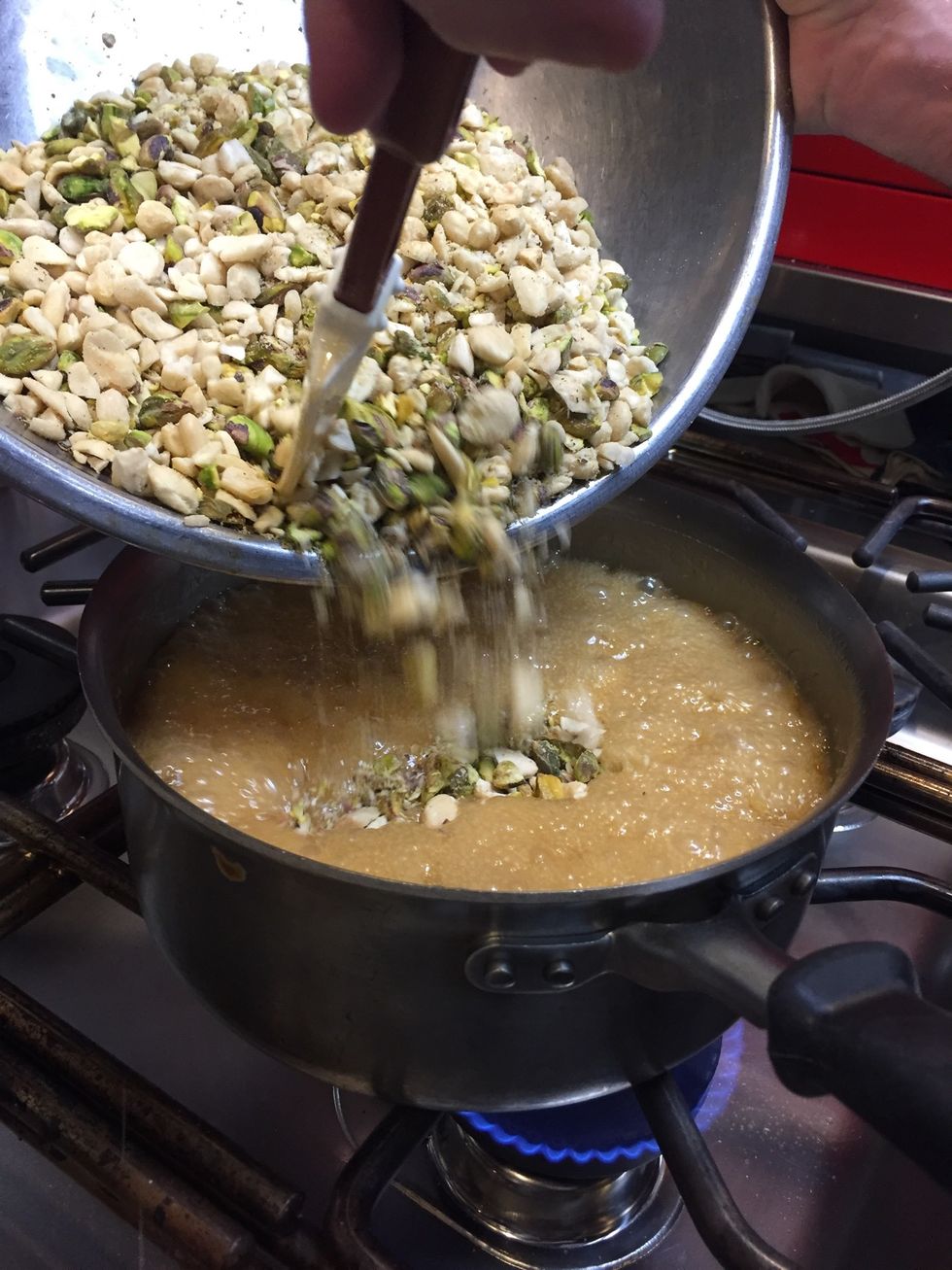 Once 240F (115C), add in mixed chopped nuts.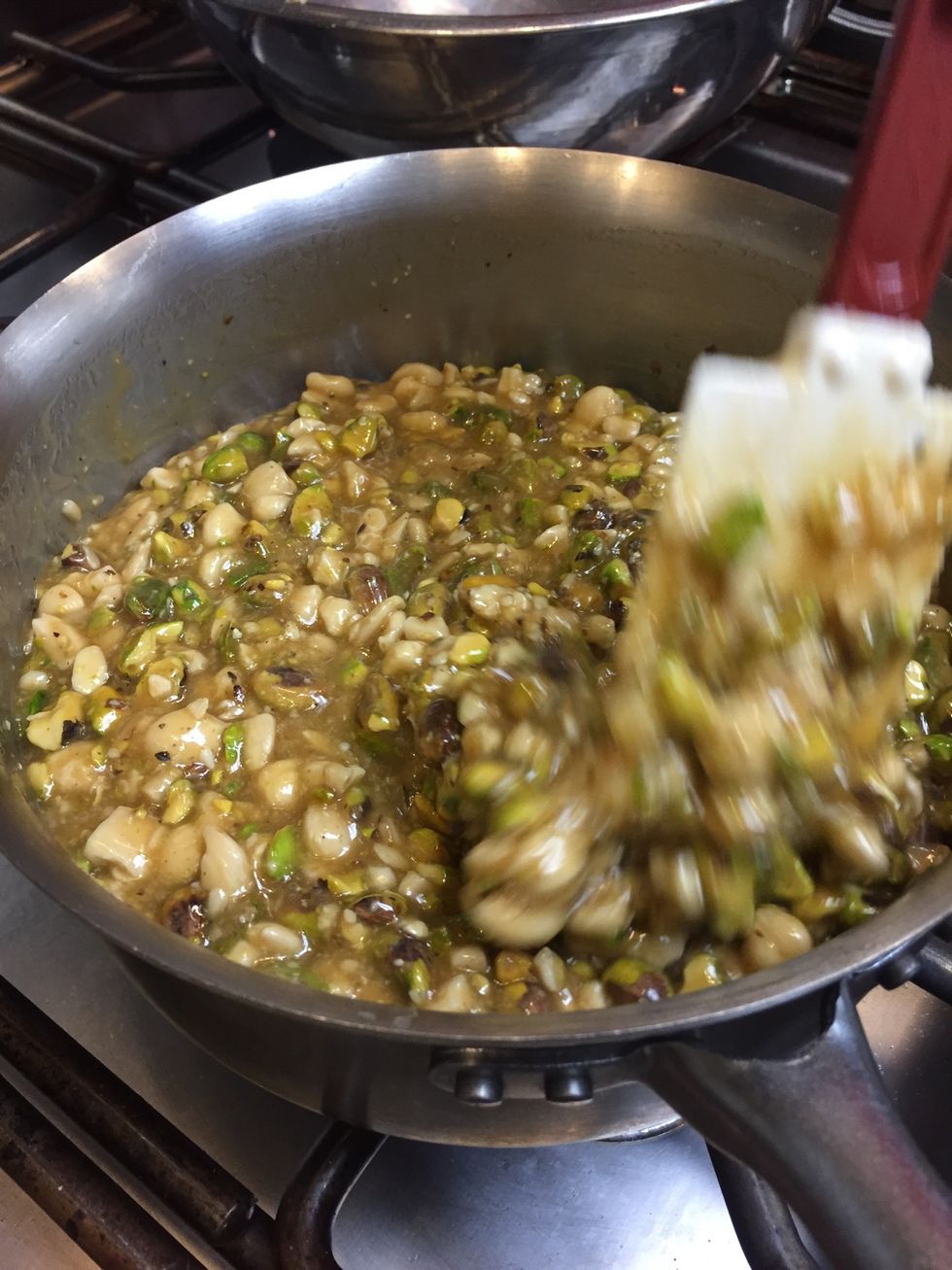 Bring mixture back to 240F (115C) over medium-high heat.
Once hot, pour evenly over the cooled sugar cookie crust.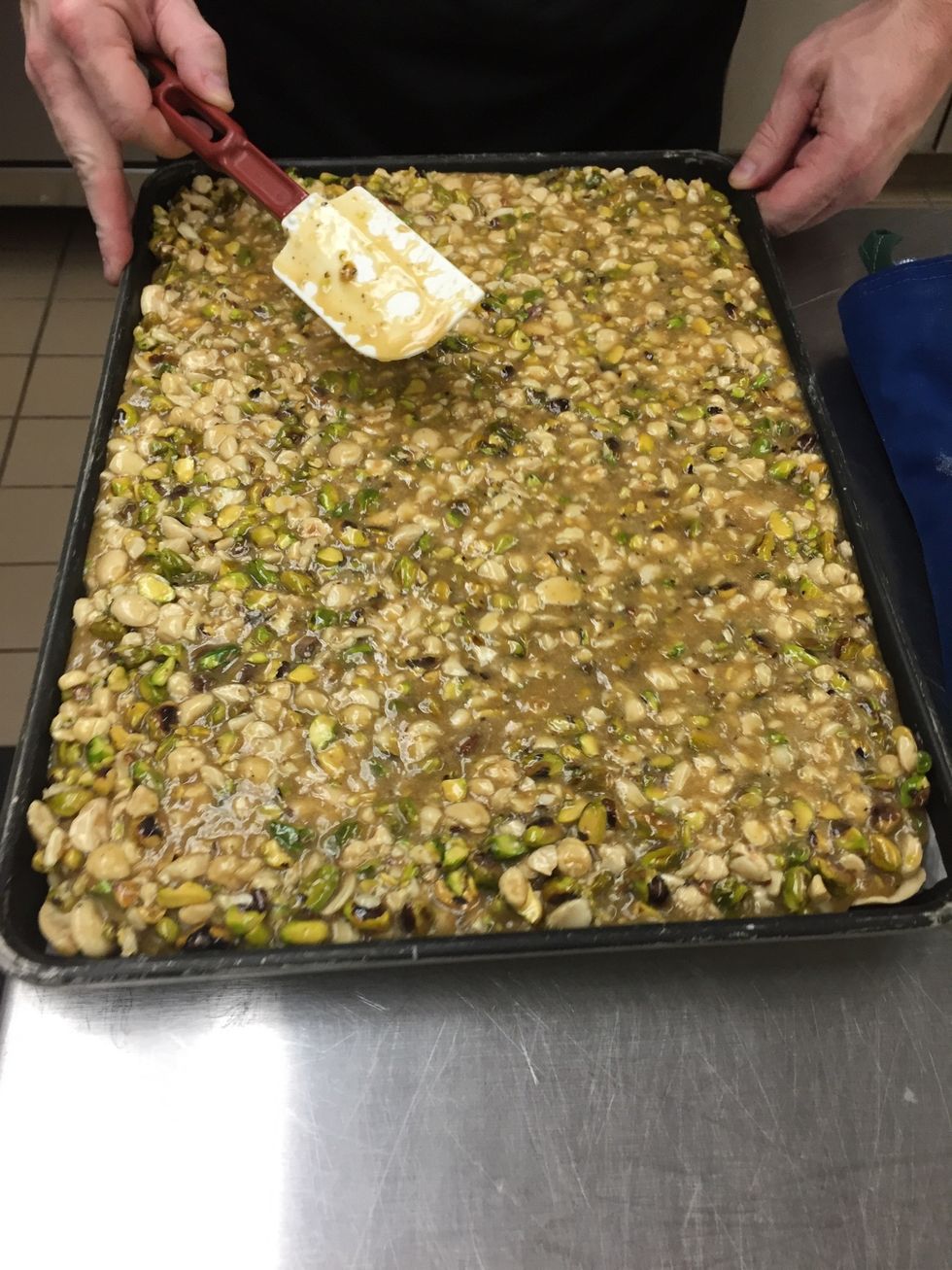 Pat down around the edges as the mixture may bubble over.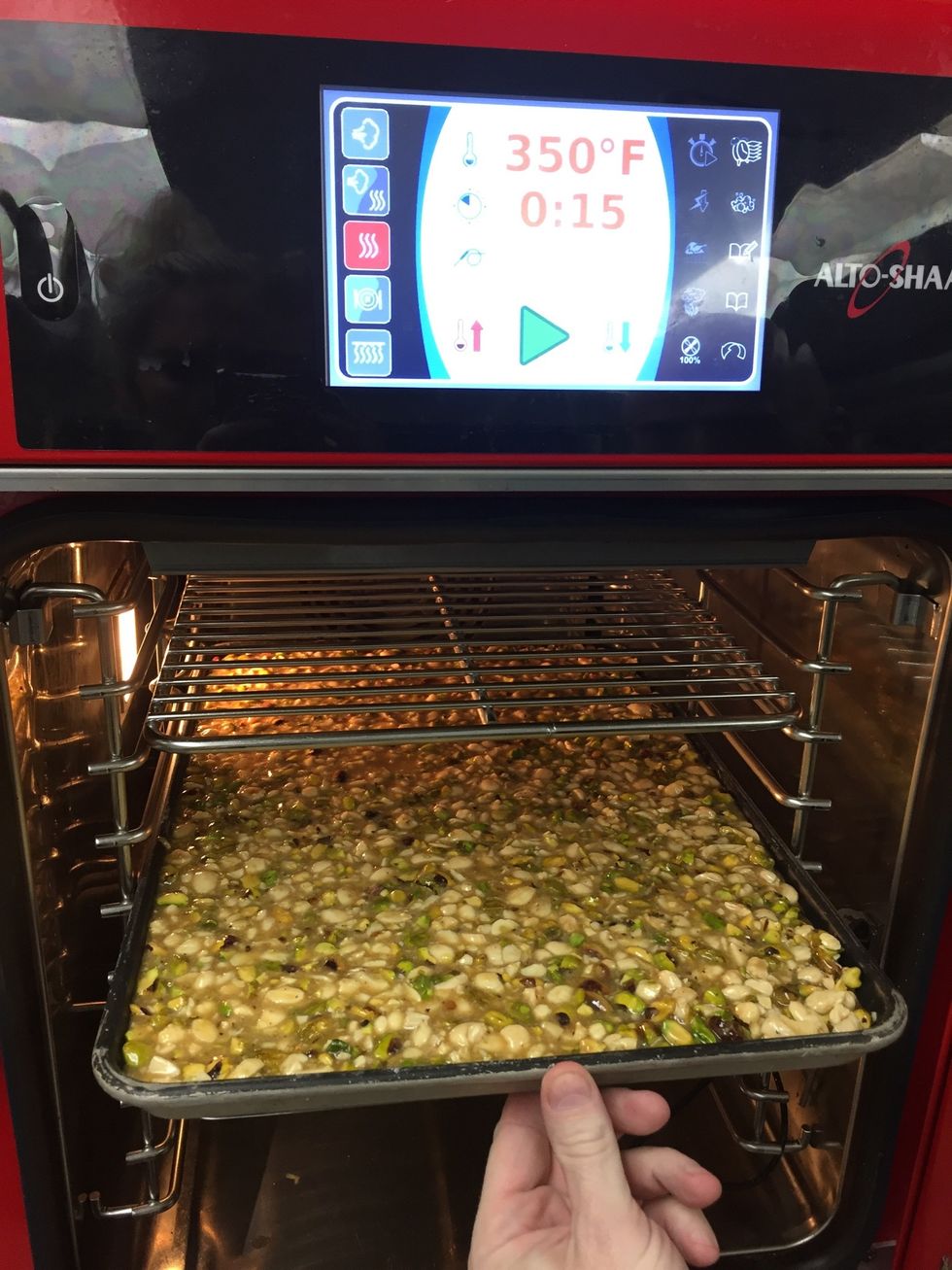 Bake at 350F (177C) for 15 min.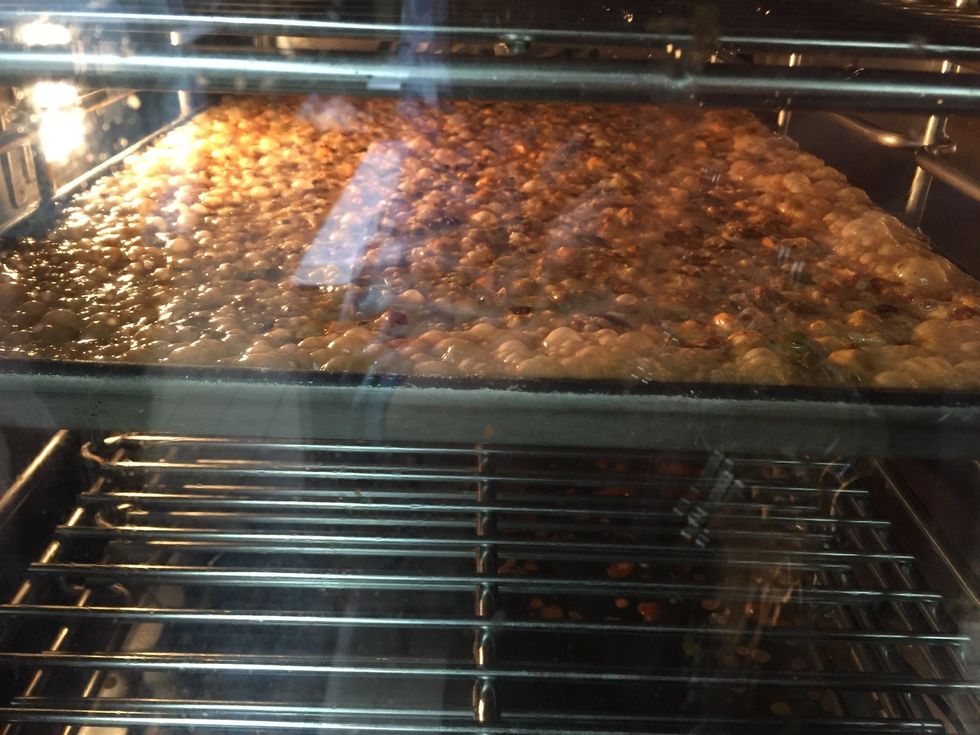 Mixture will begin to brown and bubble over the entire surface area.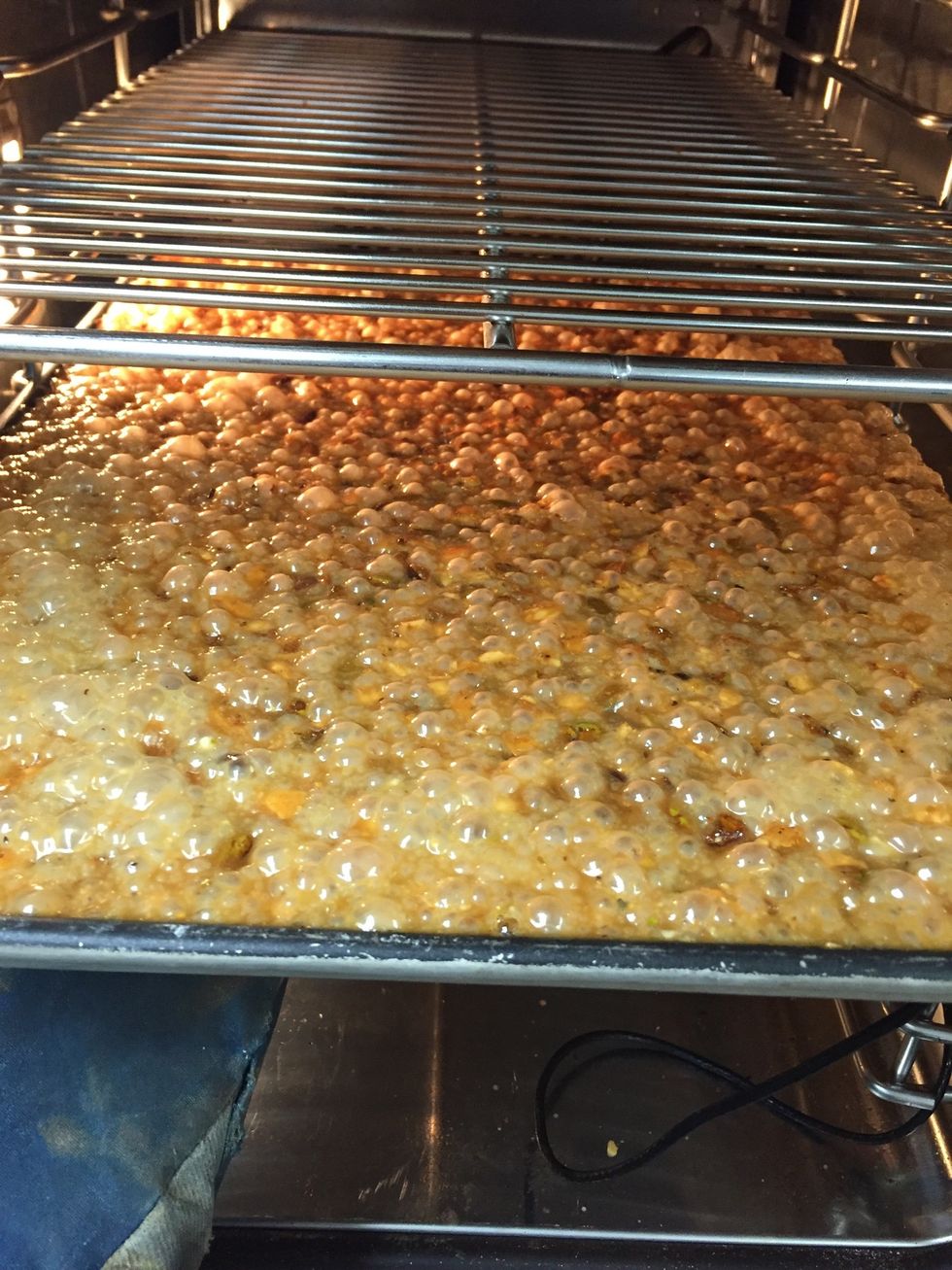 Another view of the bubbling process.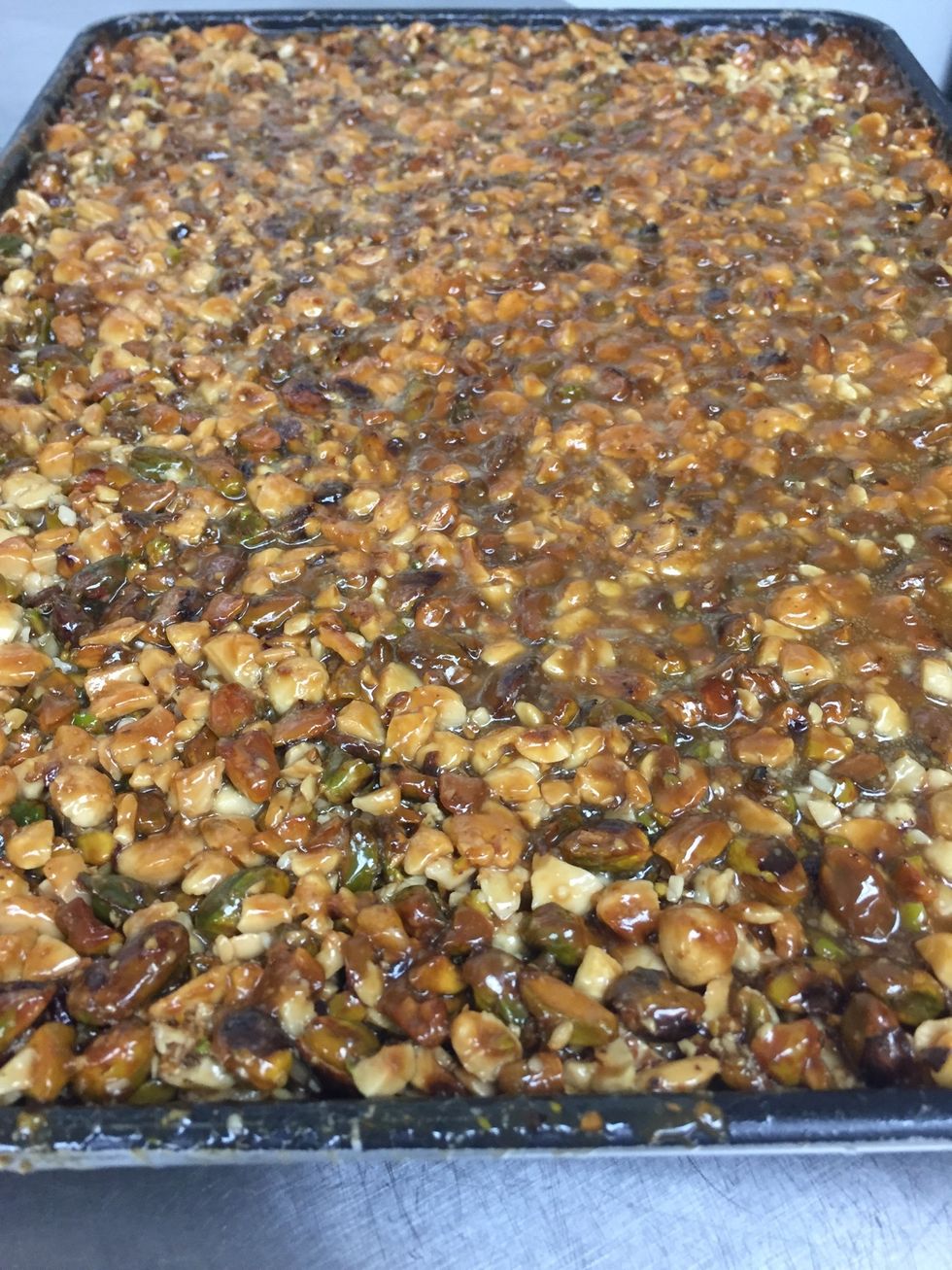 Pull from oven and set aside to cool.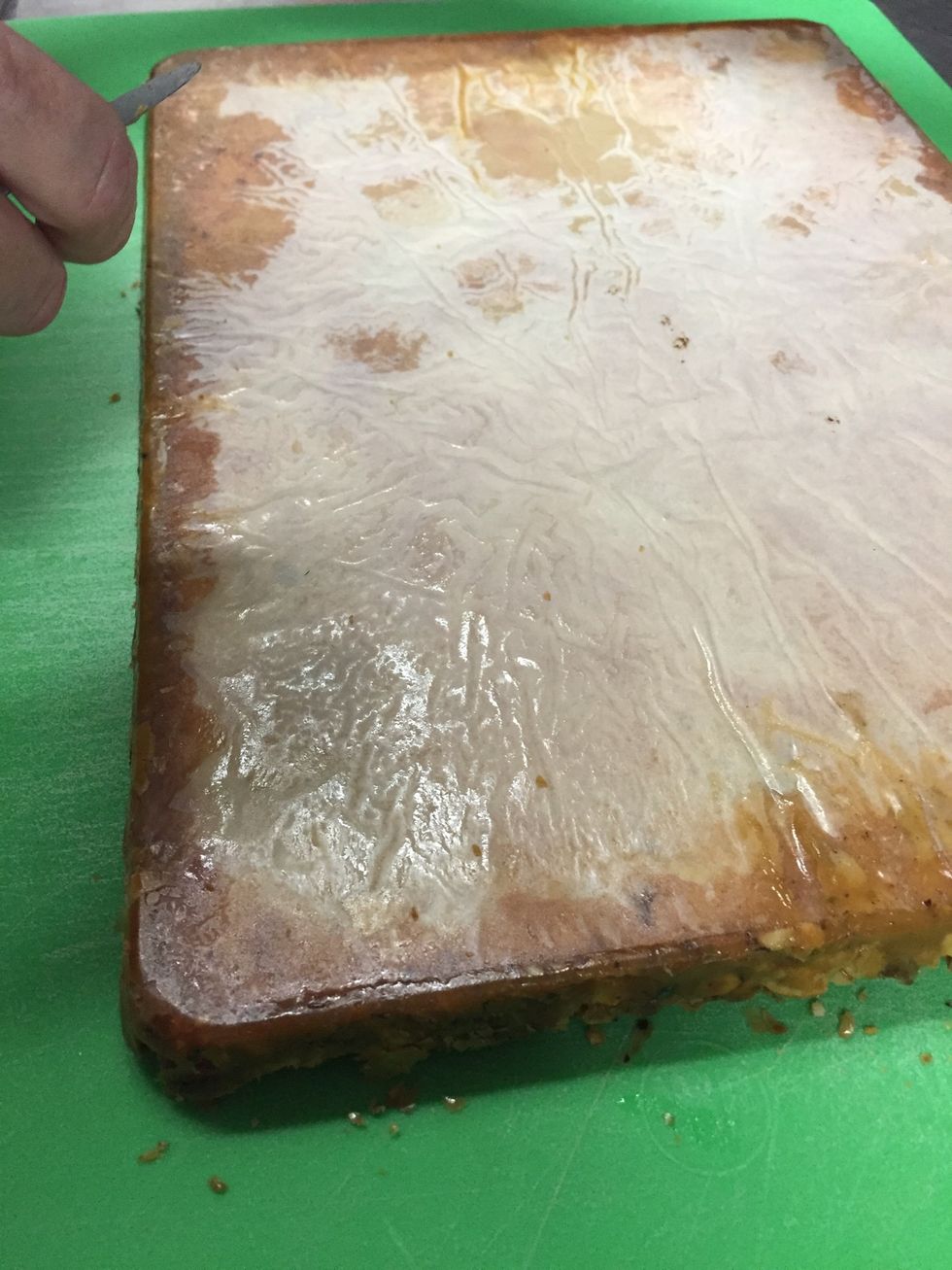 Use a metal spatula to scrap around the edges and flip over to peel parchment paper off the bottom.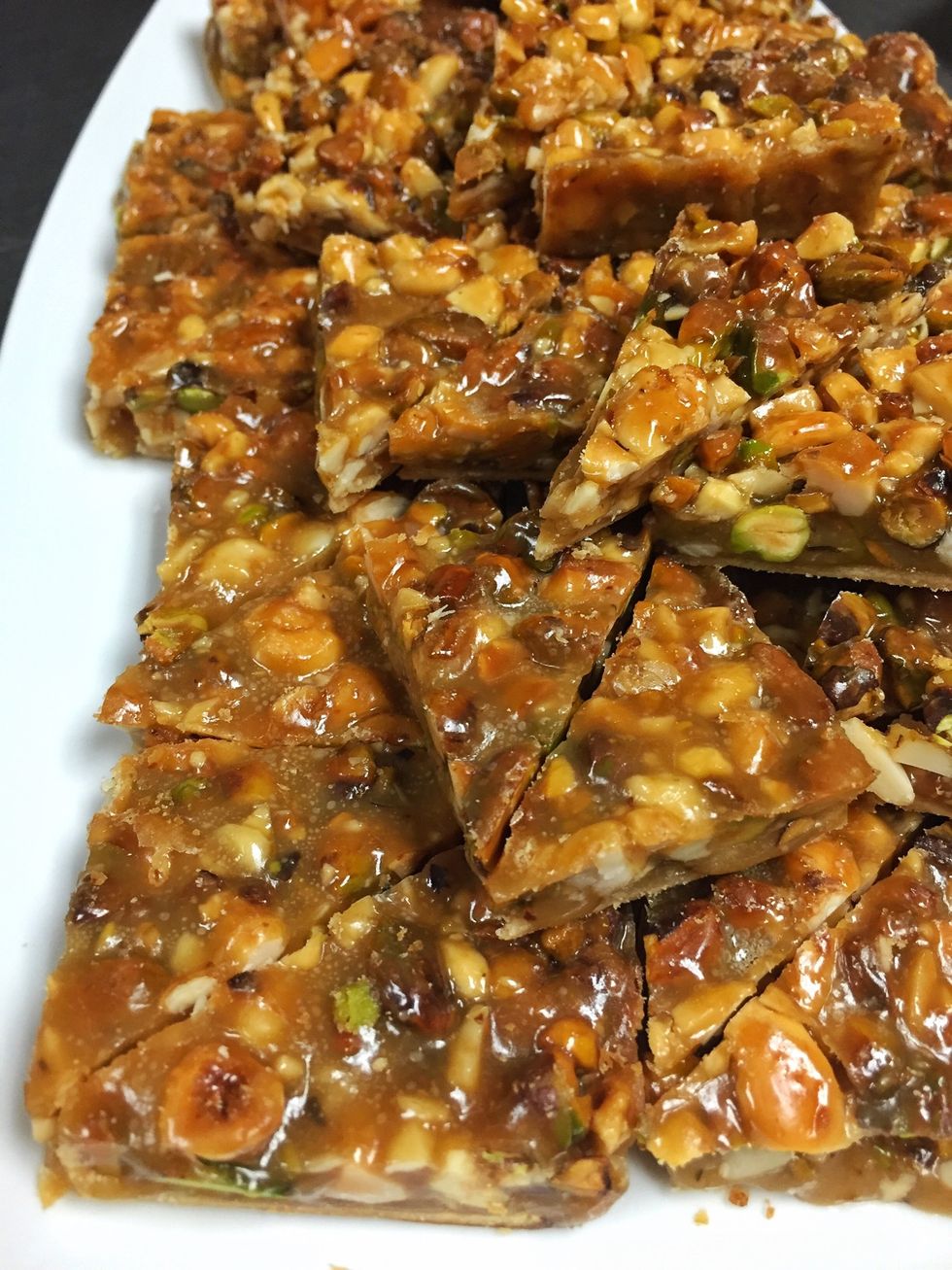 Cut into servings and plate!
17.0oz Sugar cookie dough
2.0c Unsalted butter
2.0c Brown sugar
3/4c Sugar
1.0c Honey
1/2c Heavy cream
2.0qt Mixed nuts chopped (pecans, pistachios, etc.)