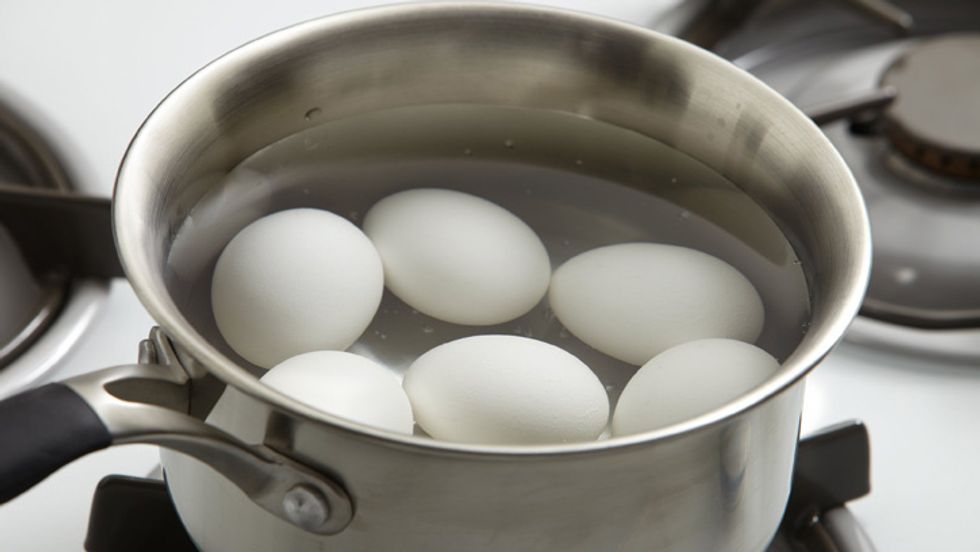 Place eggs in boiling water and leave them to boil for 12-14 minutes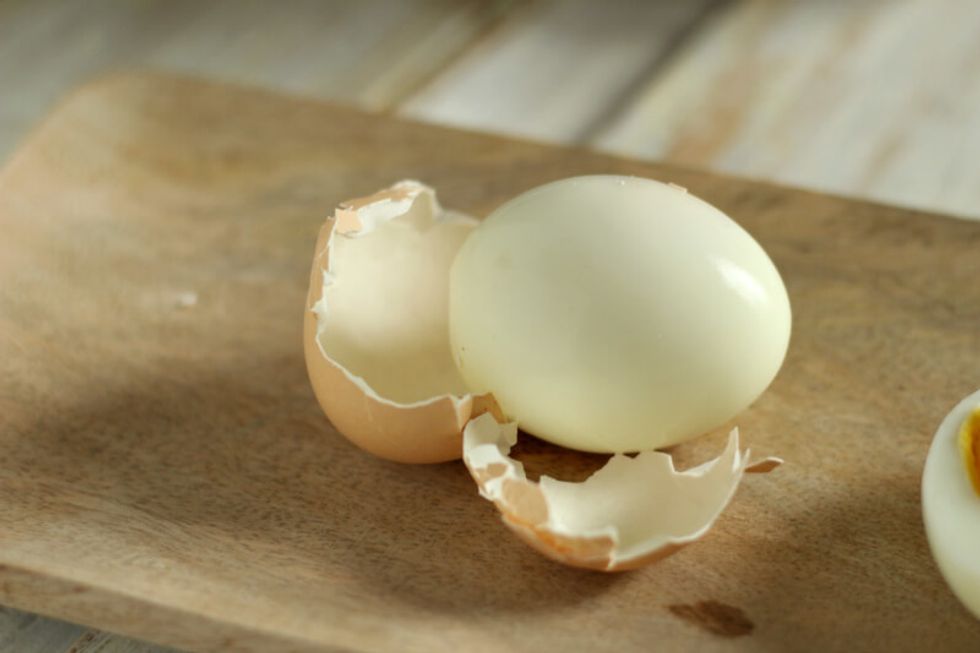 After taking eggs out of boilng water, place eggs in ice water and let hem cool down for 5 minutes. Afterwards, peel eggs and cut them in half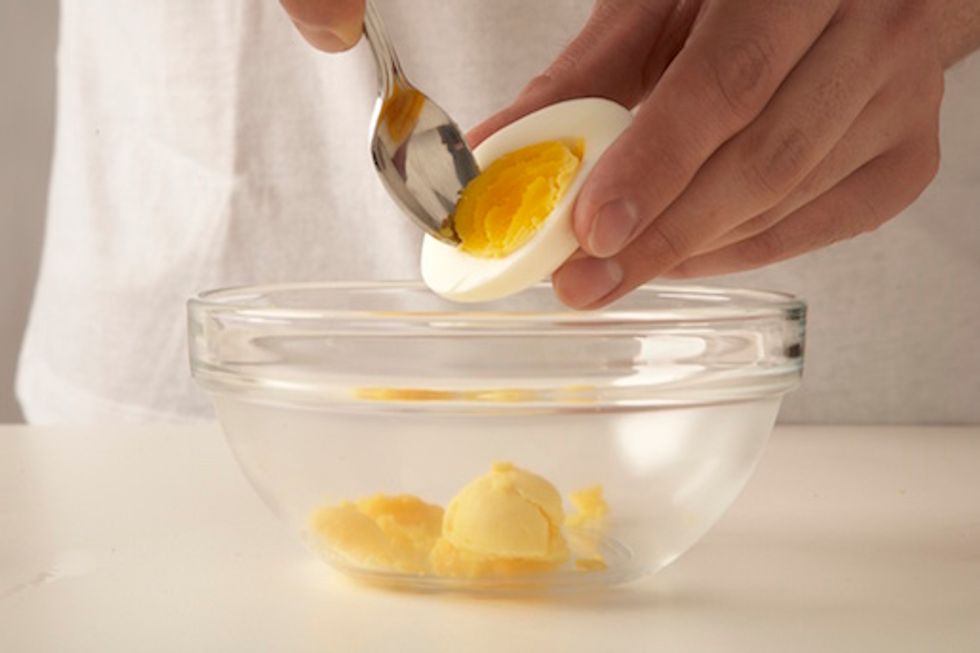 After peeling and cutting the eggs, scoop the egg yolks out with a spoon and place them in a medium size bowl.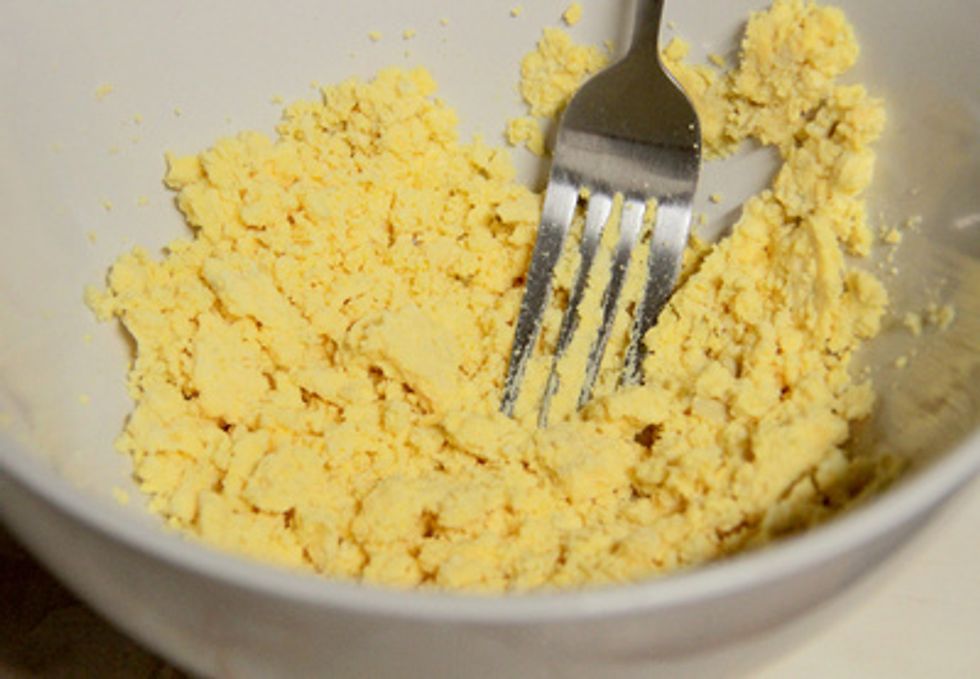 after placing egg yolks in a bowl, crush them until almost smooth. Gradually add the mustard and mayonaise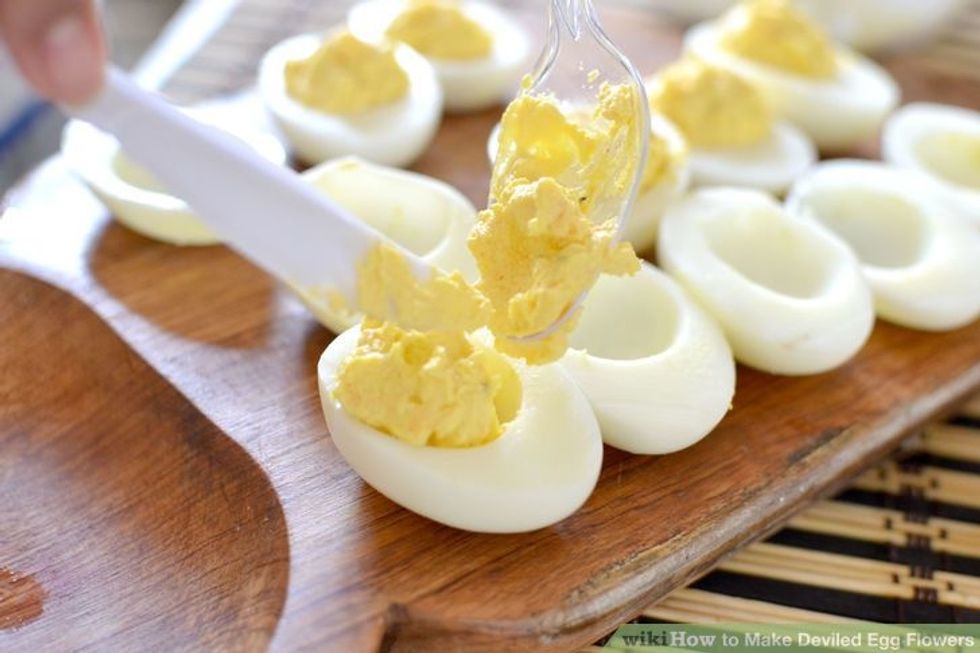 After finish mixture, use a spoon to place mixture in egg. It doesnt have to be perfect.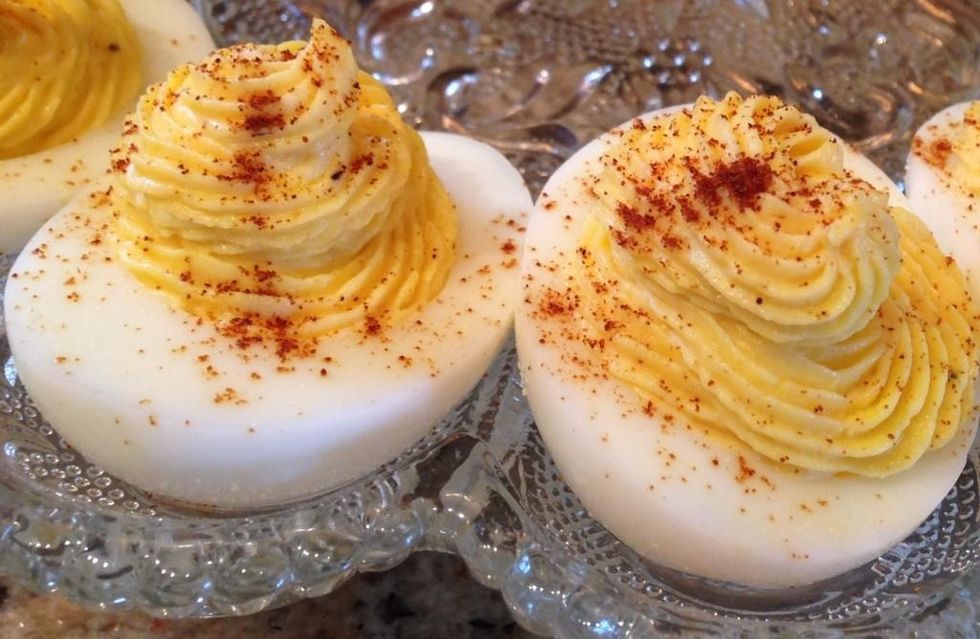 After you have fnished placing mixture in eggs, you can either leave it like that, sprinkle parika, put a dollop of ketchup or place whatever decoration on the deviled egg
2.0tsp Mustard
4.0Tbsp mayo
12.0 egg
ketchup (optional)
Paprika(optional)
Bowl
Spoon
fork