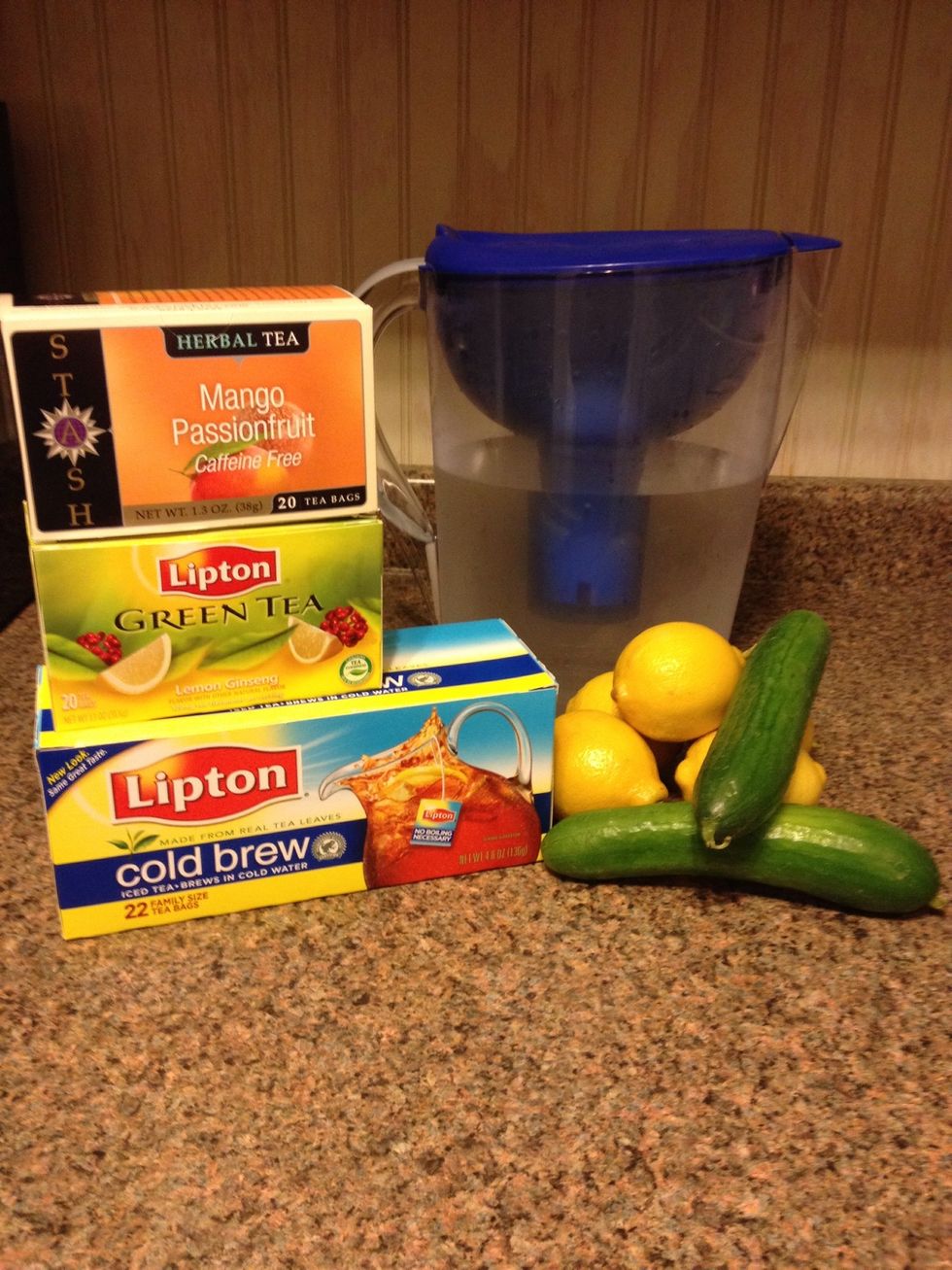 Clean lemons & cucumbers. Cut detoxifying lemons & remove seeds then cut hydrating cucumbers. Add then to container w/Lipton Cold Brew Tea Bag, Green Tea Bag & Flavored Tea Bag of Choice.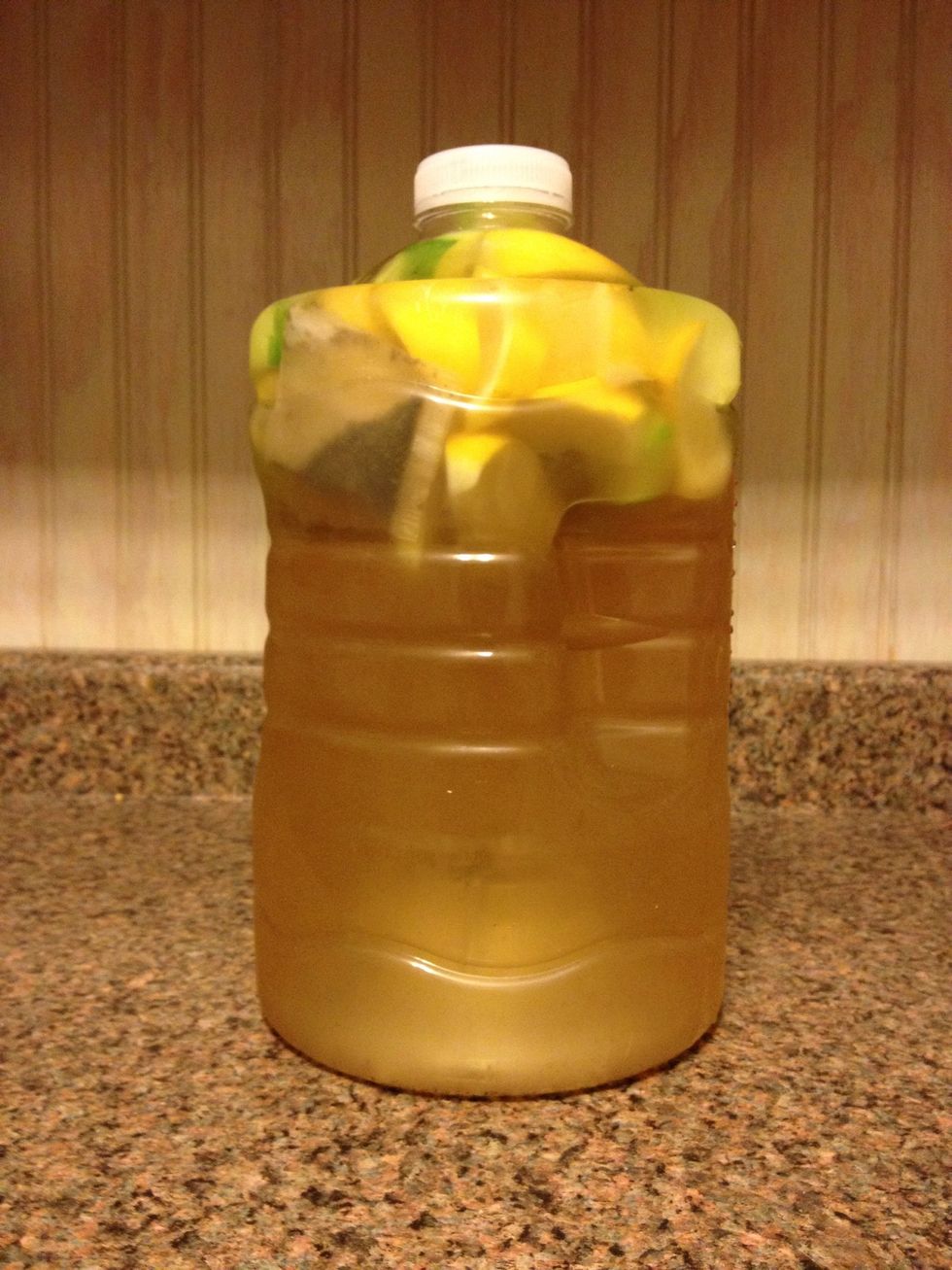 Remember to cut tags off tea bags. Sweeten as desired. Chill over night. Consume within 36 hours. Please leave comments how you alter. I'm always looking for something new.
4-5 Lemons
1-2 Cucumbers
1 Lipton Cold Brew Ice Tea Bag
1 Green Tea Bag
1 Flavored Tea Bag of Choice
sweetener as needed
Purified Water
Charles Edward
I've lost my weight by replacing 1 meal per day w/a smoothie. I also cut out carbonated drinks. May your 2015 goals be fun to achieve !!!