How to make dessert in a jar!
These little cakes are easy under 60 min cakes. Yum yum yum! Mix and bake! So cute, yet so easy!
30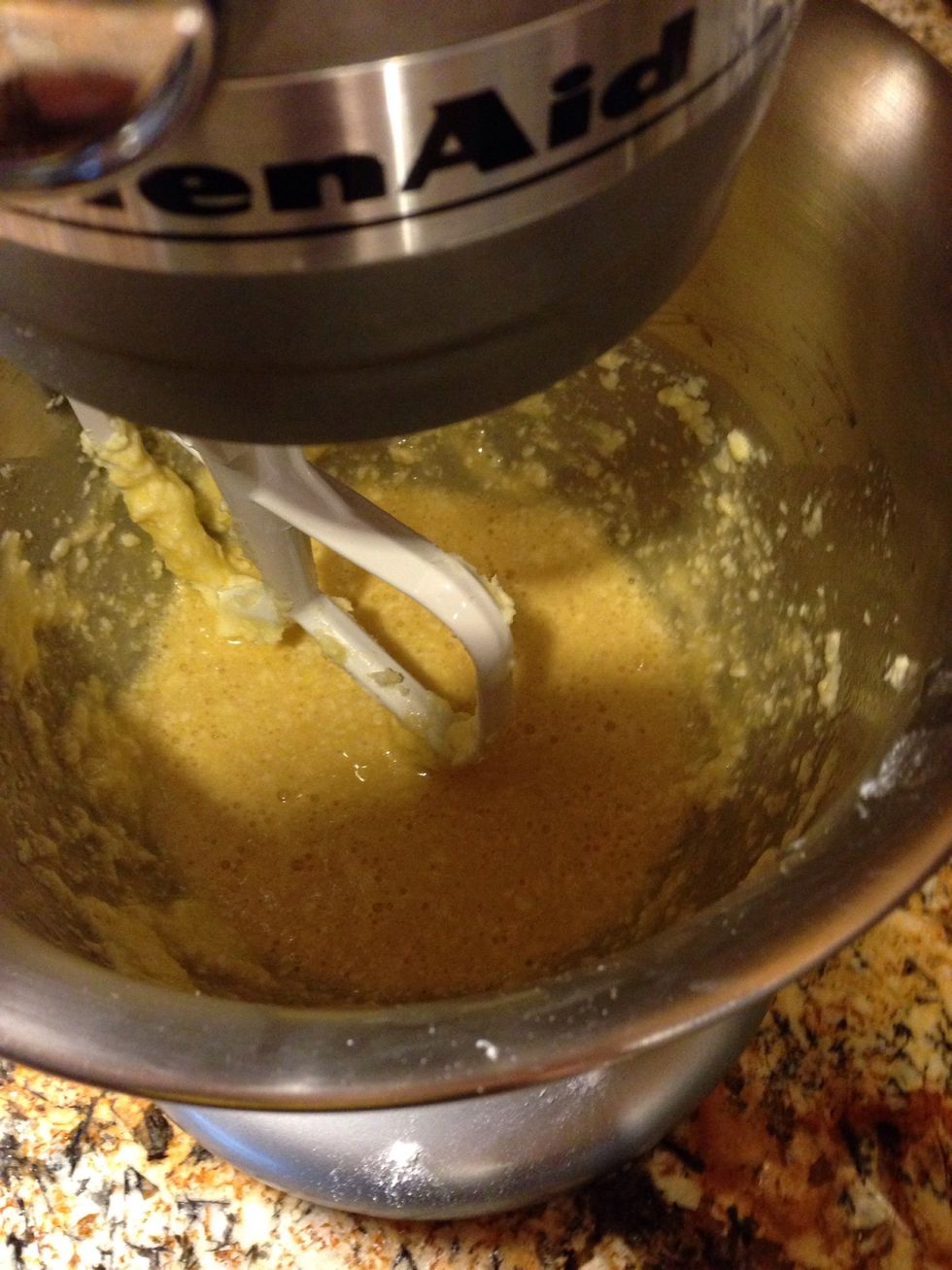 Beat together butter and sugar until light and fluffy. Add eggs one at a time, and then mix in vanilla.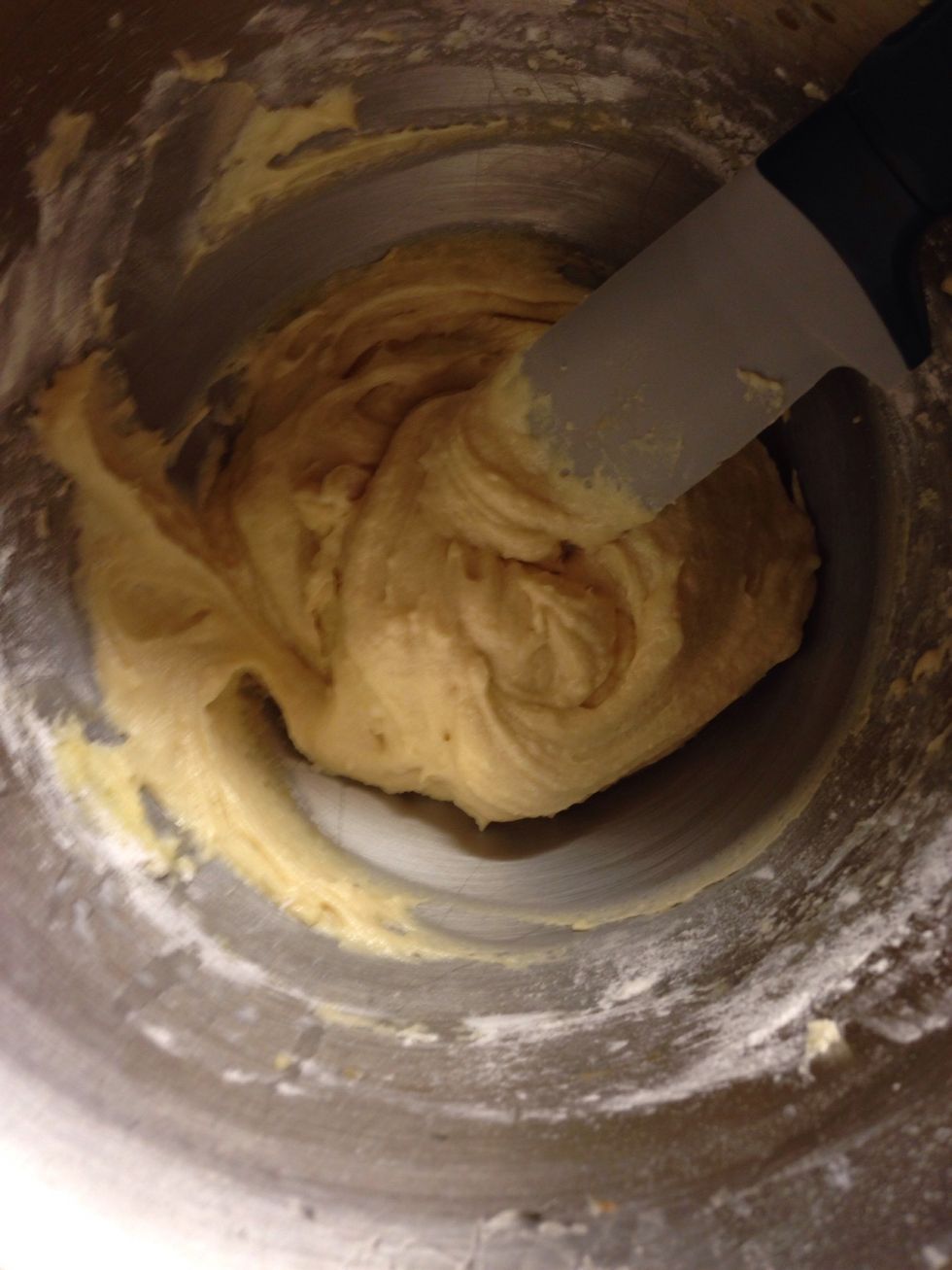 Add flour and buttermilk in 2 additions.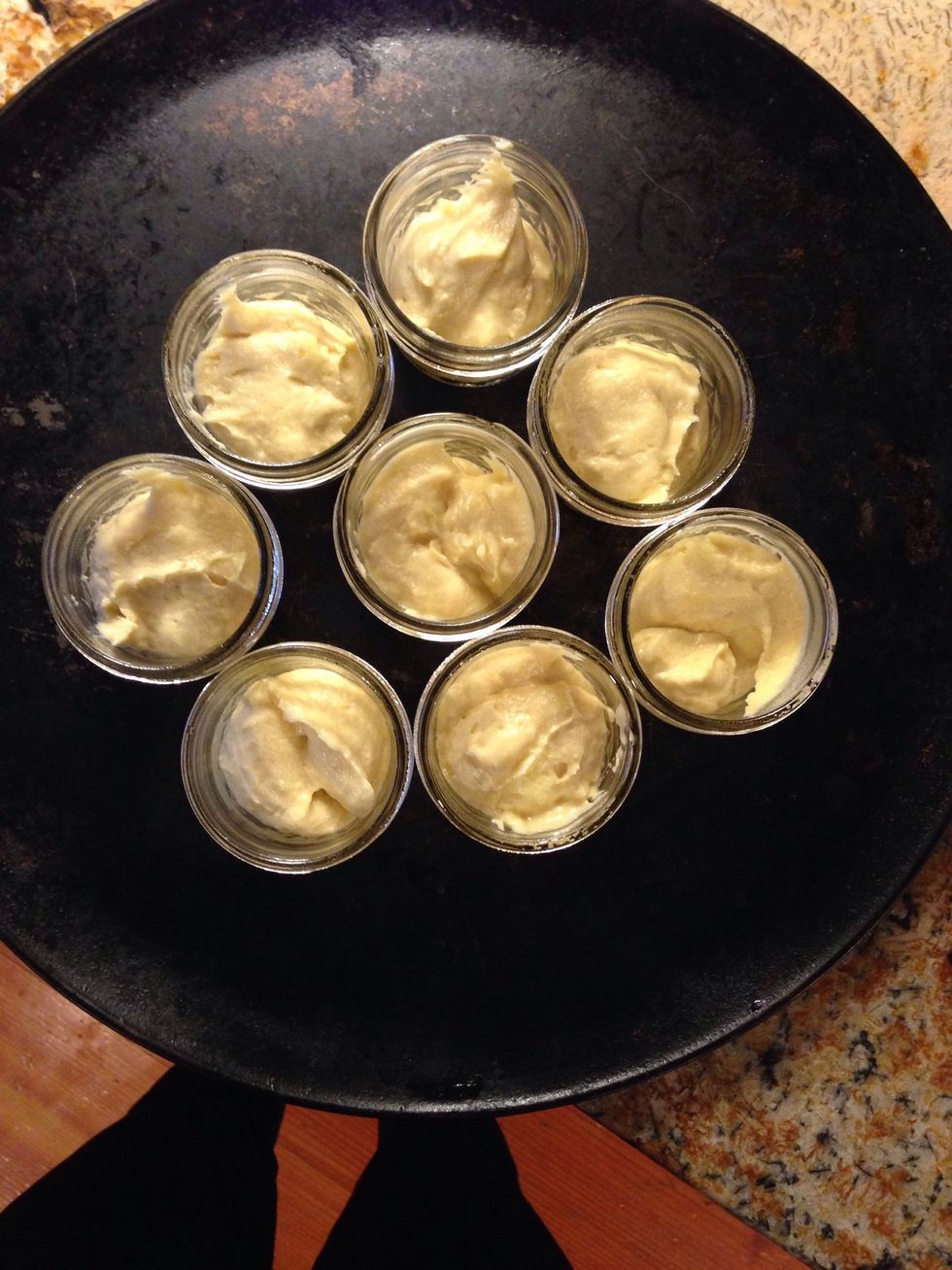 Put in greased jars, and bake for about 20 min at 350 degrees F.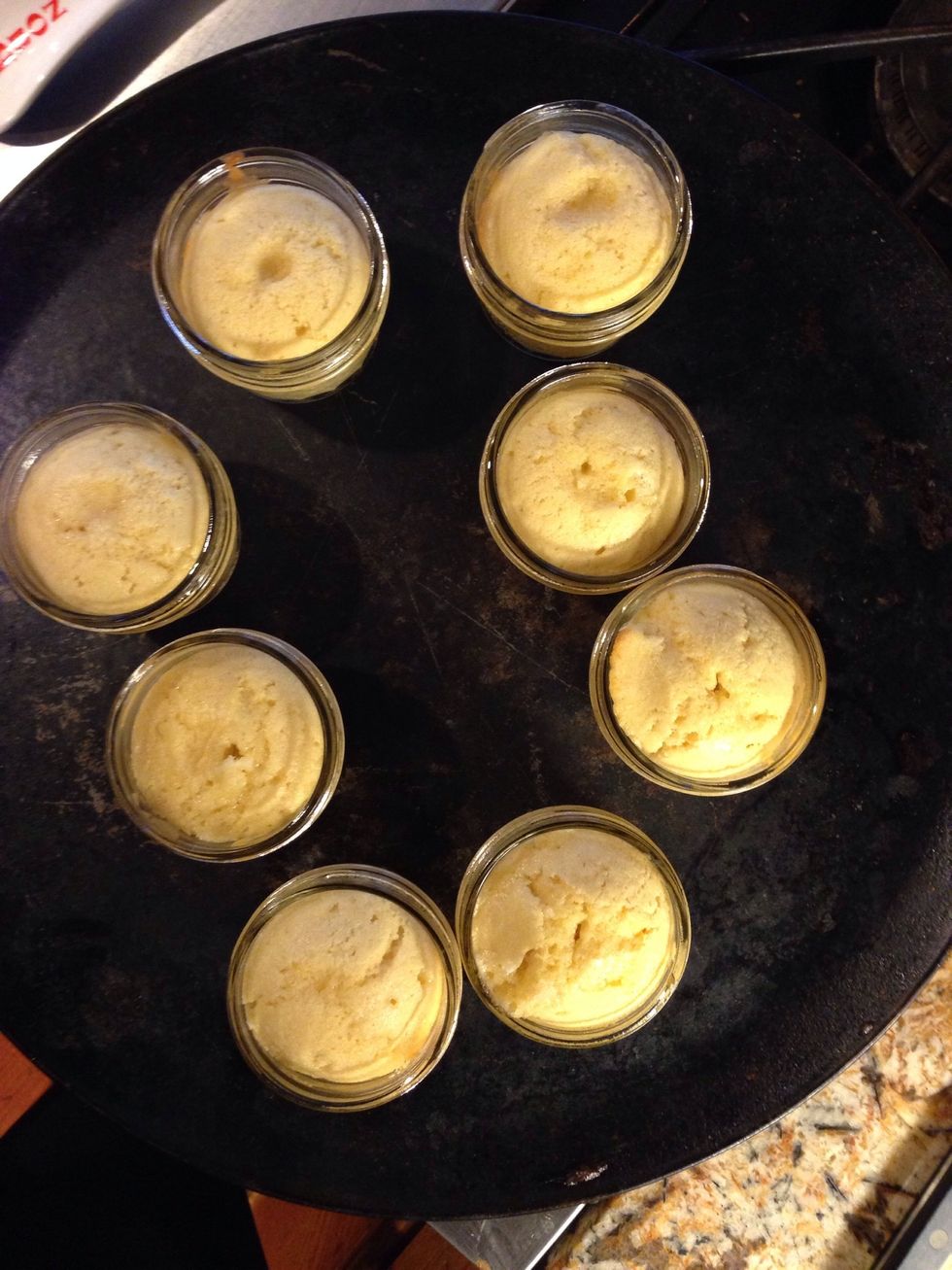 Ooooo looks yummy!
Frost your little cakes.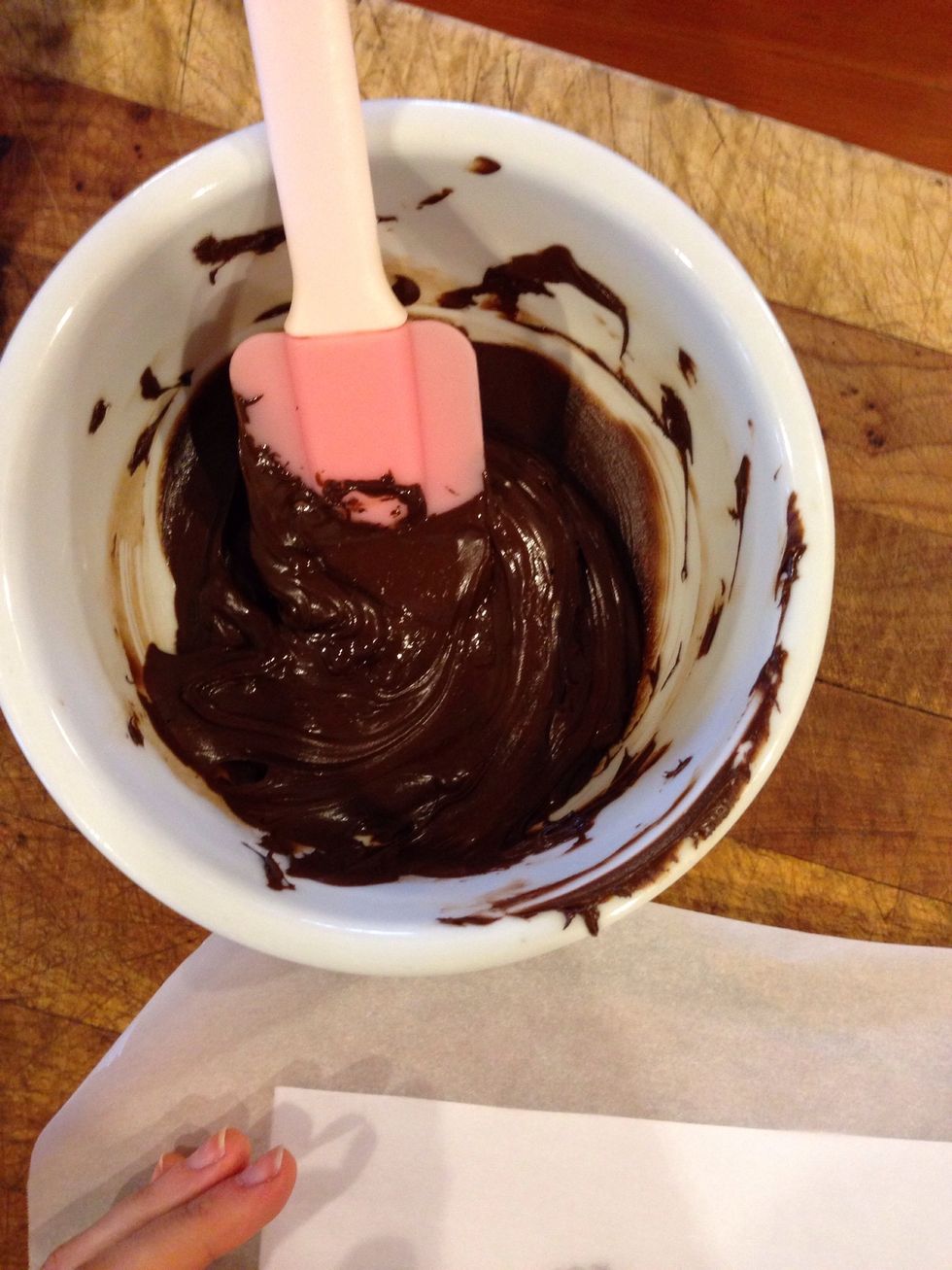 Melt your chocolate chips!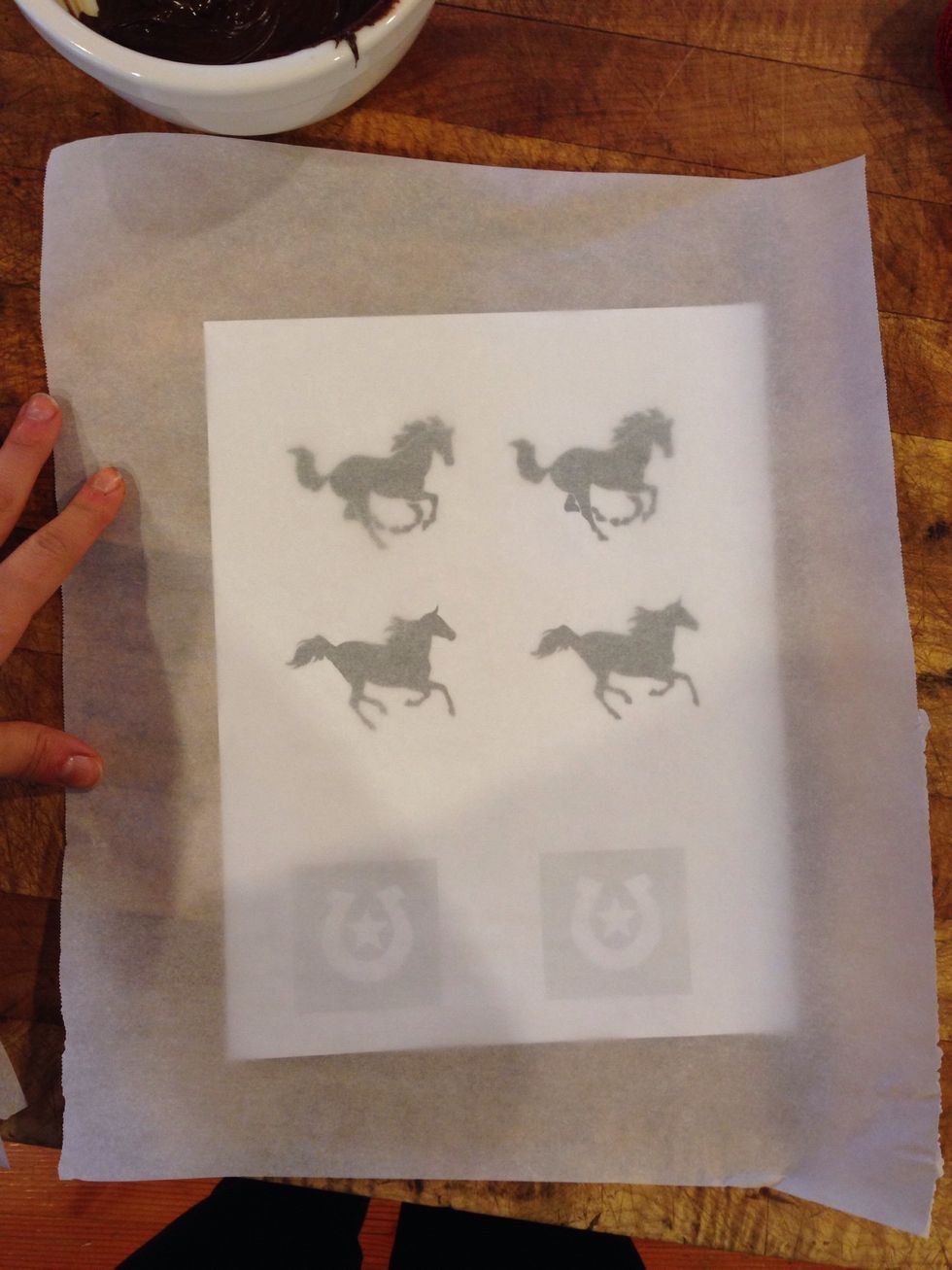 Get out your stencil, or hand pipe any shapes you'd like! Let harden in fridge for about 5 min, and then place on your little cakes!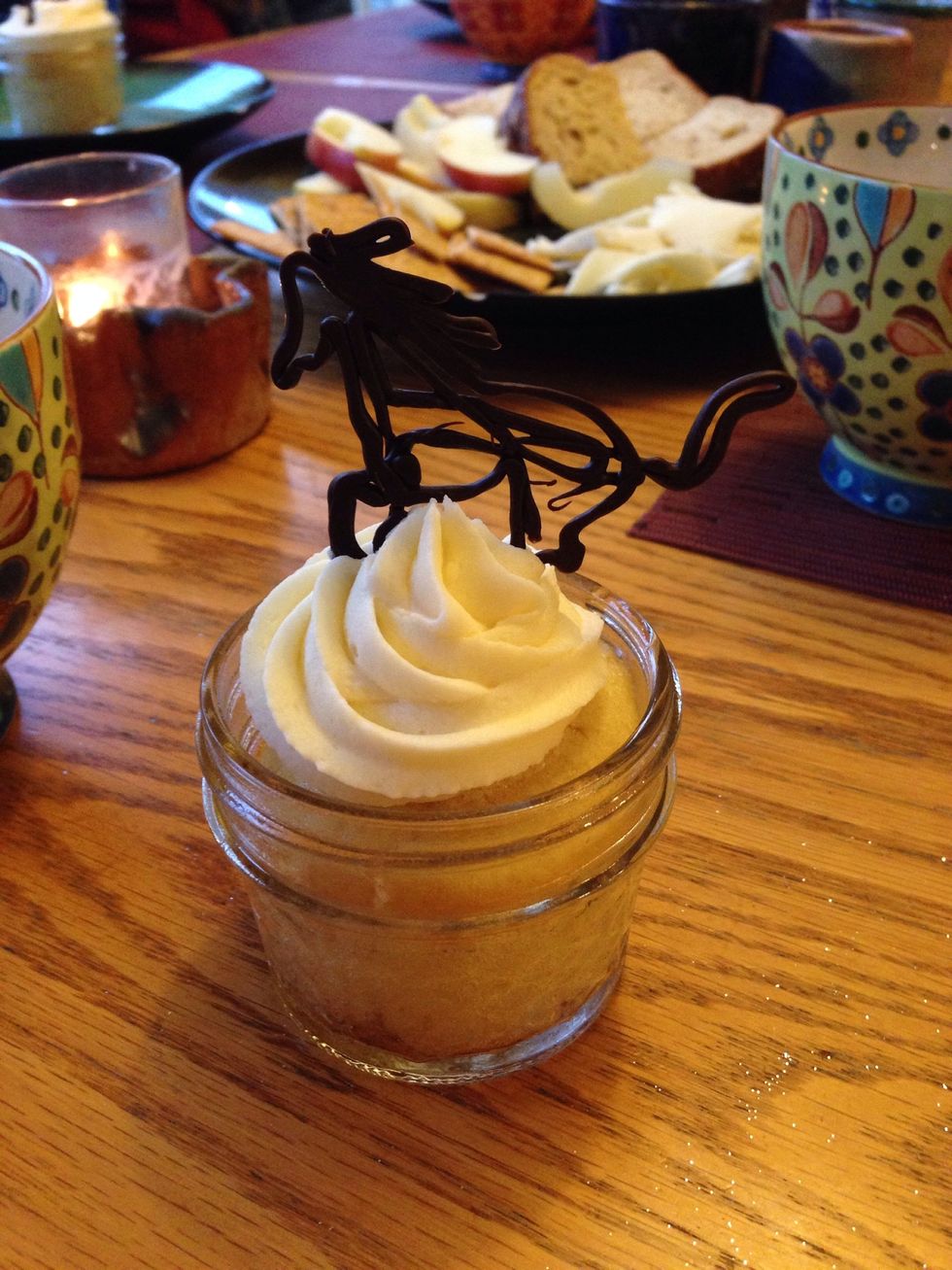 Yummy!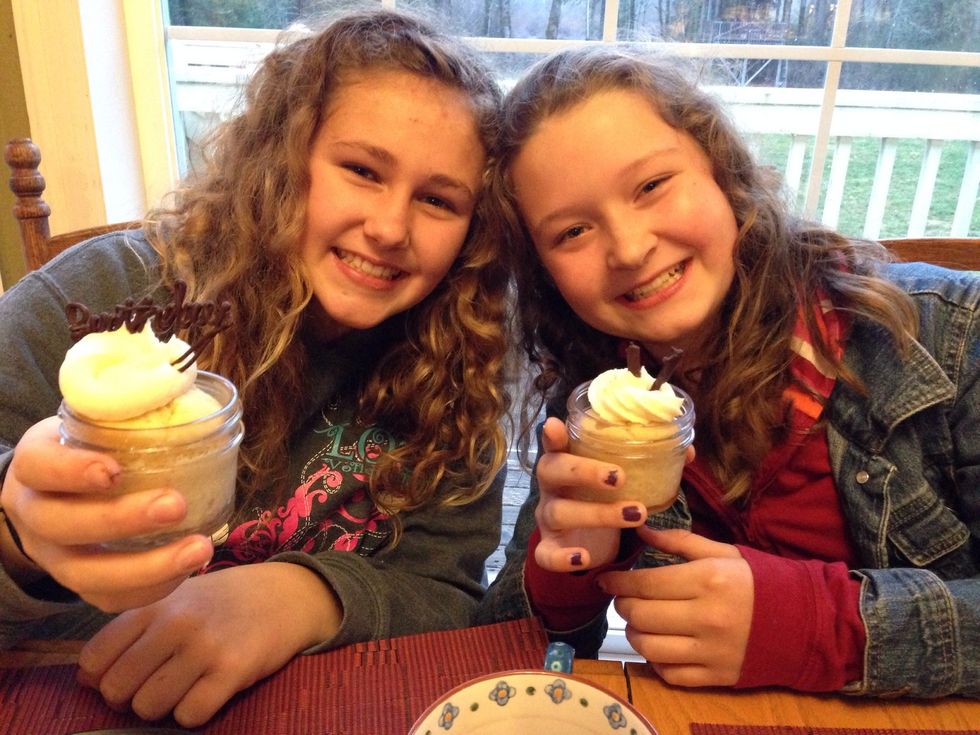 Happy birthday to these little girls!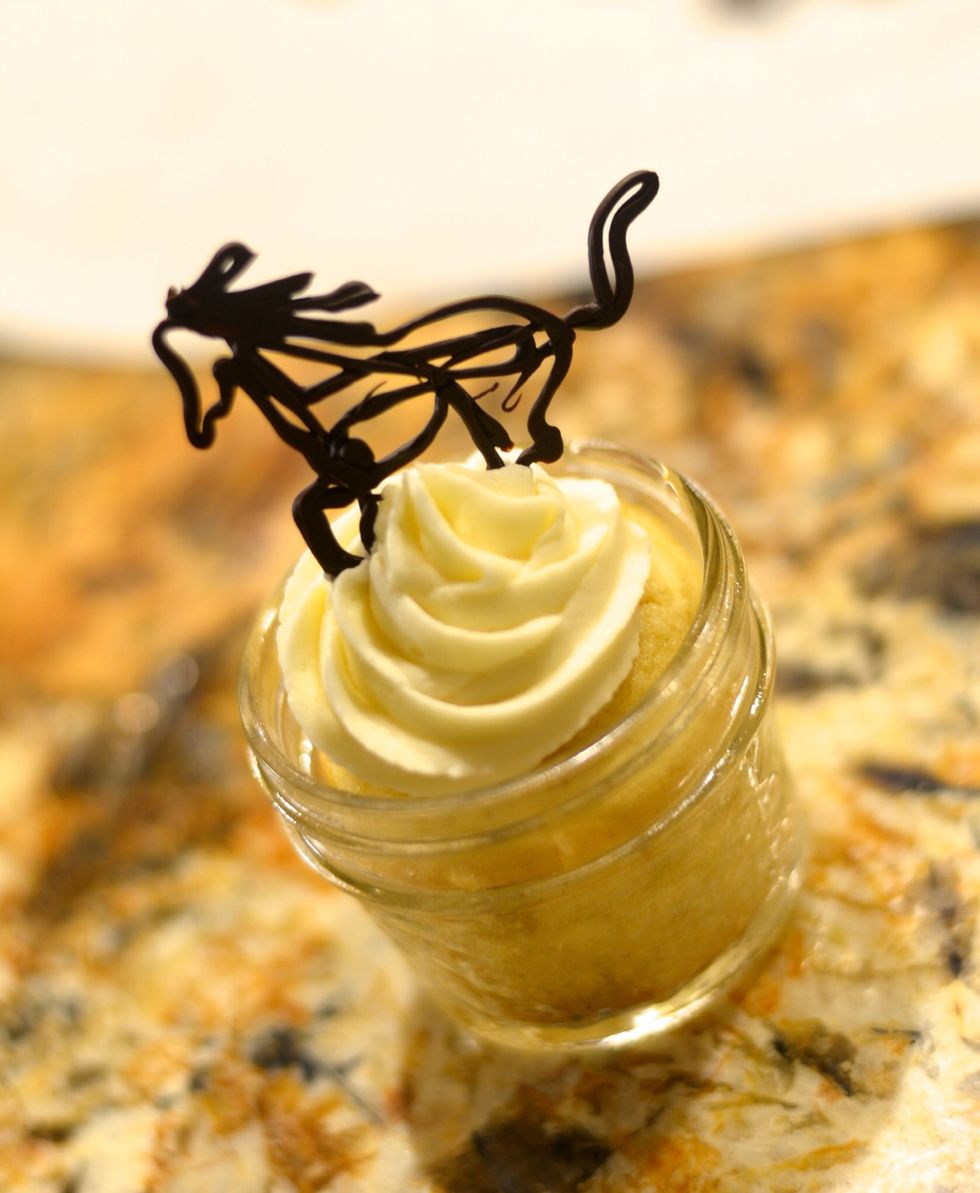 Who would have thought you could make a chocolate horse!:)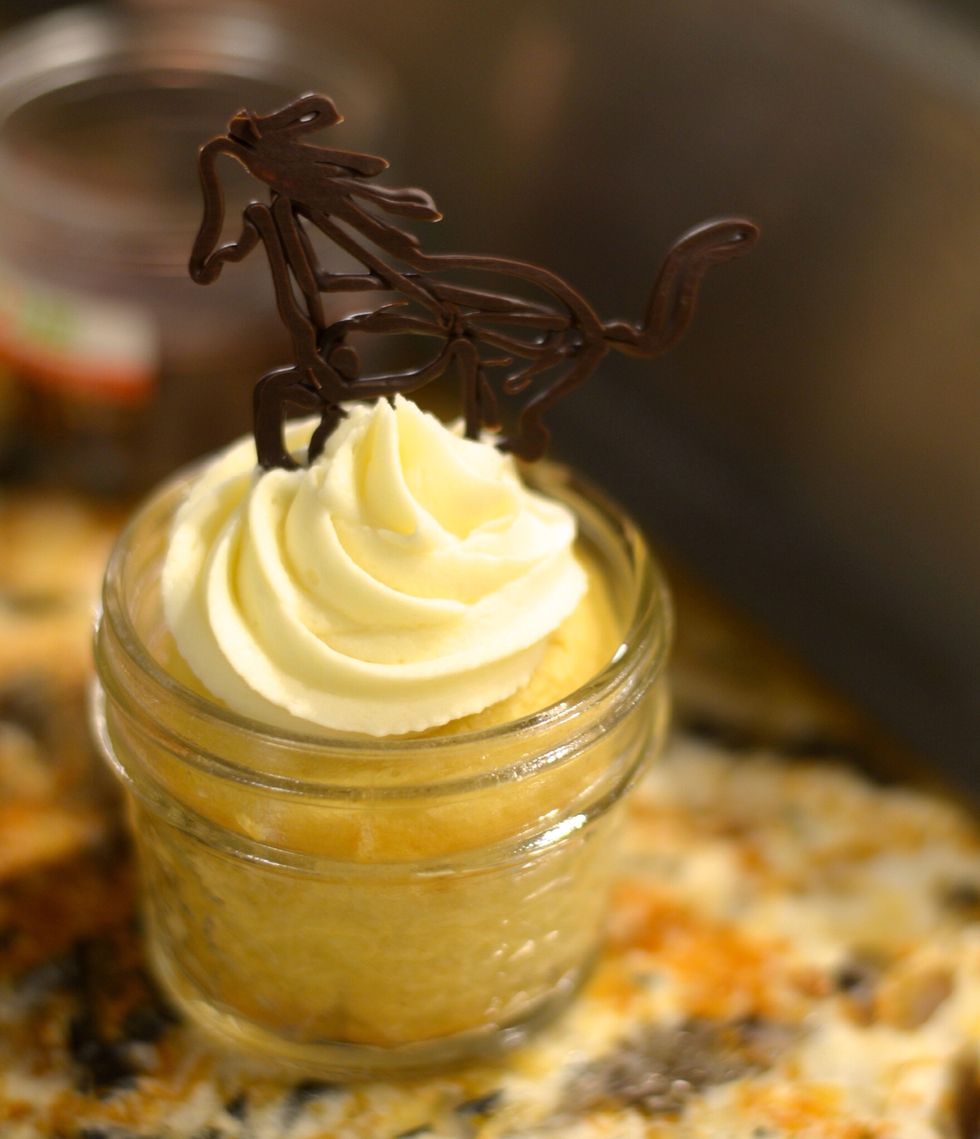 Have fun ya'll! Happy baking!
1/2c Butter
1/2c Sugar
2.0 Eggs
2.0tsp Vanilla extract
1.0tsp Baking powder
1/2tsp Salt
1.0c Flour
1/4c Buttermilk (or half and half)
Frosting of choice
Tempered chocolate
Rikki Kazmierowicz
My name is Rikki. I love to bake. I'm a little sister, and sweet maker. Follow me! ❤️\n