Make Dessert for 500 of Your Closest Friends
12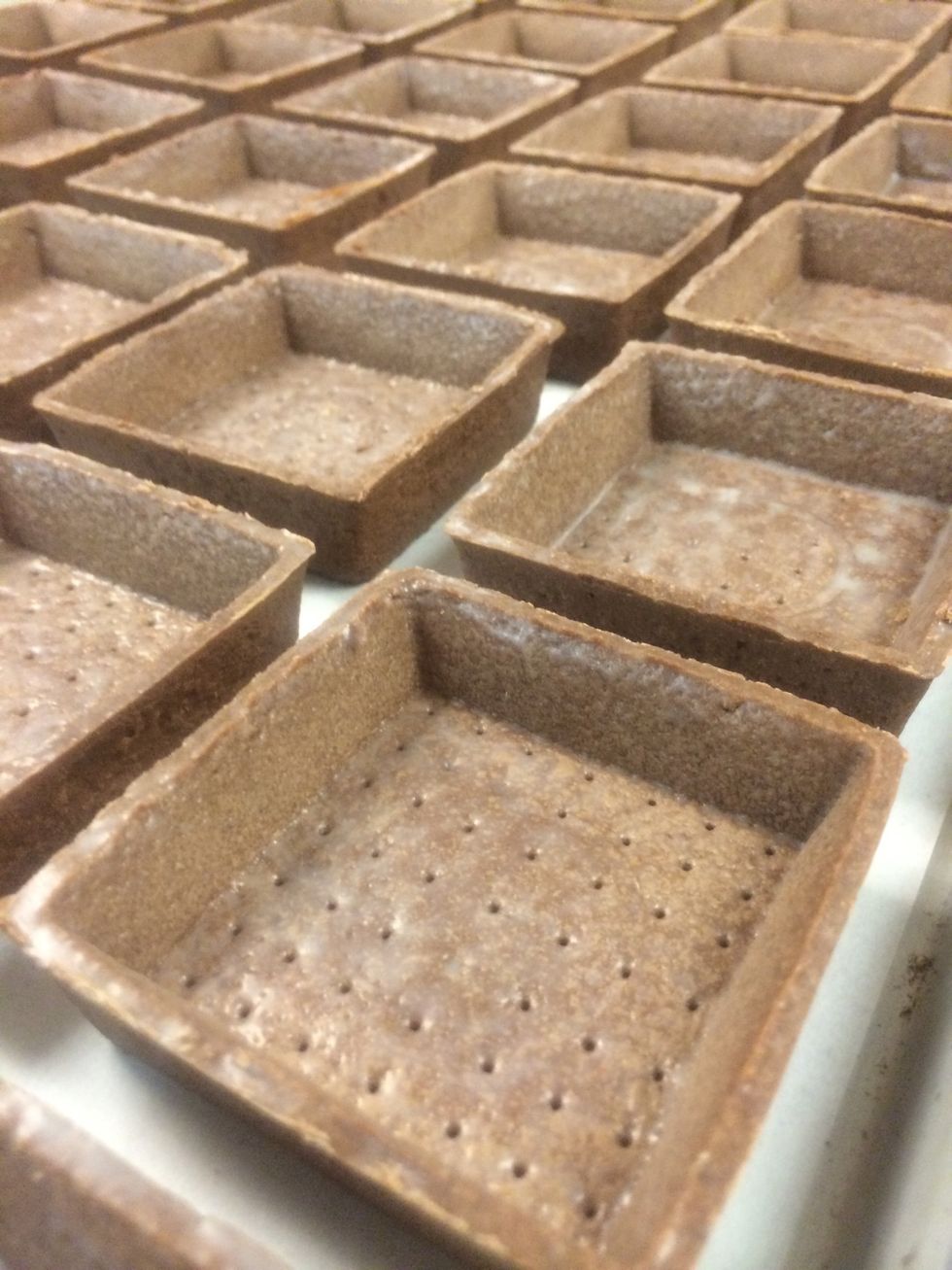 Set up 500 all butter chocolate tart shells.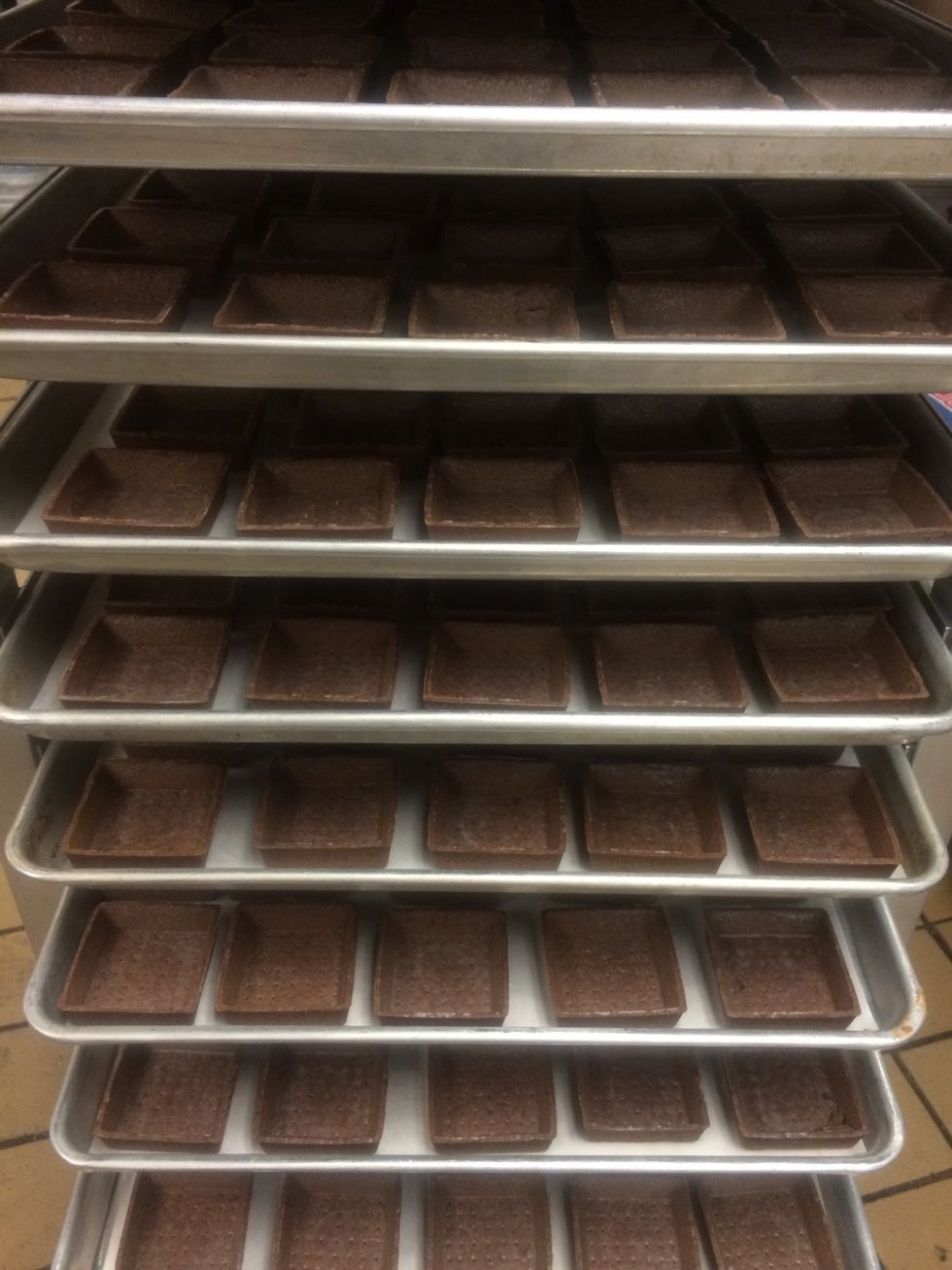 500+ tart shells!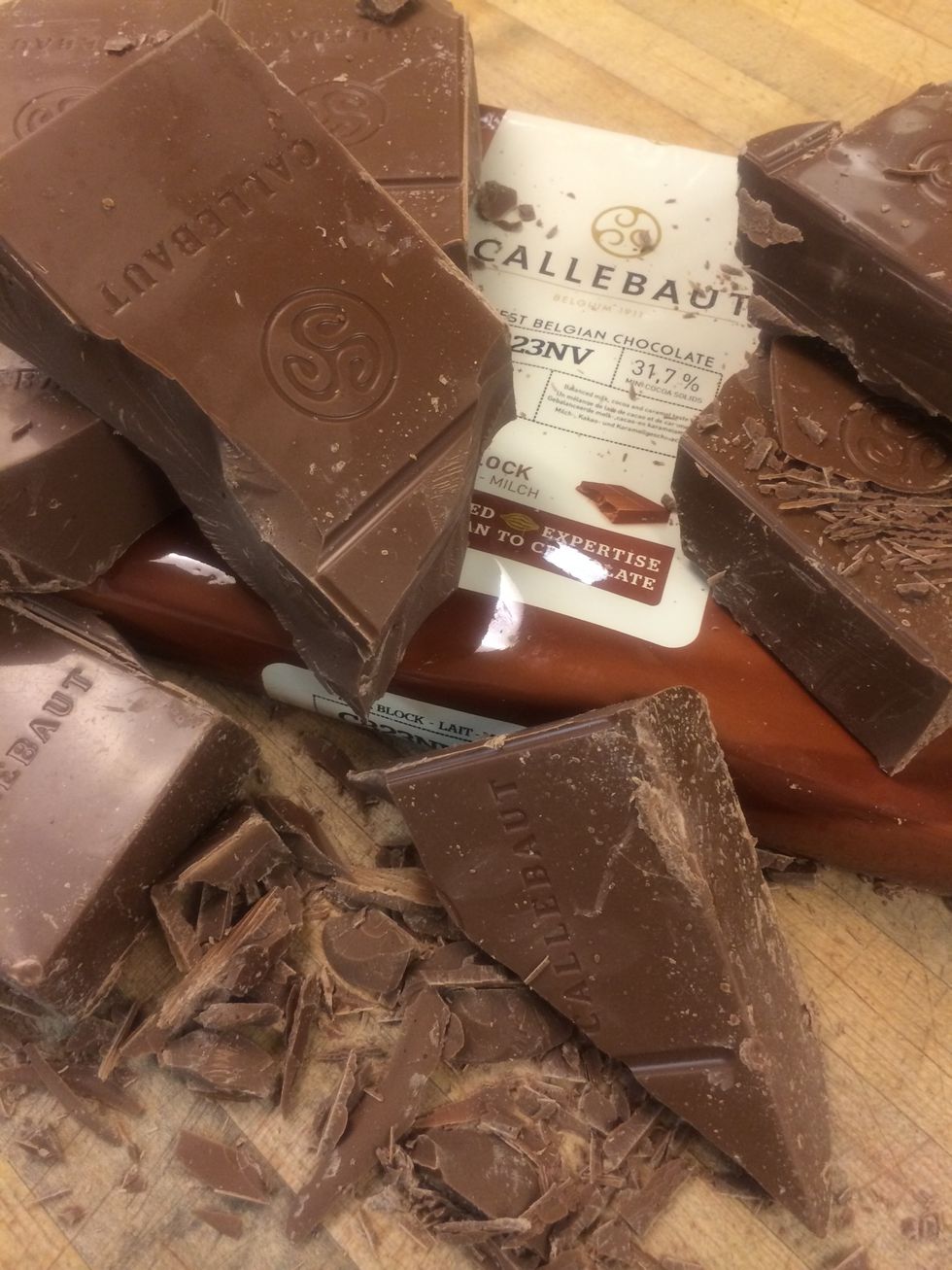 Gather... 20lbs. good quality milk chocolate.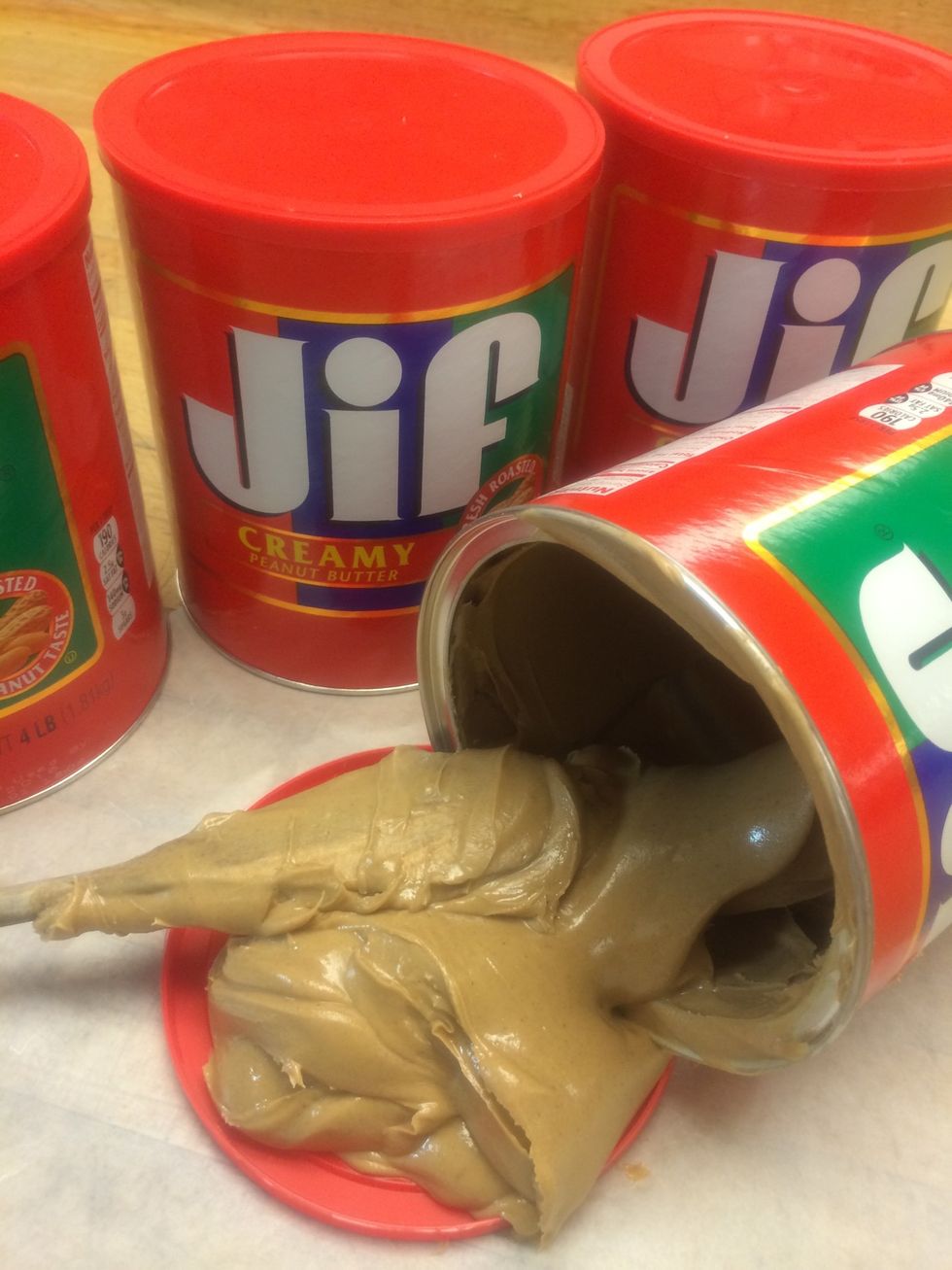 ... Peanut butter, ...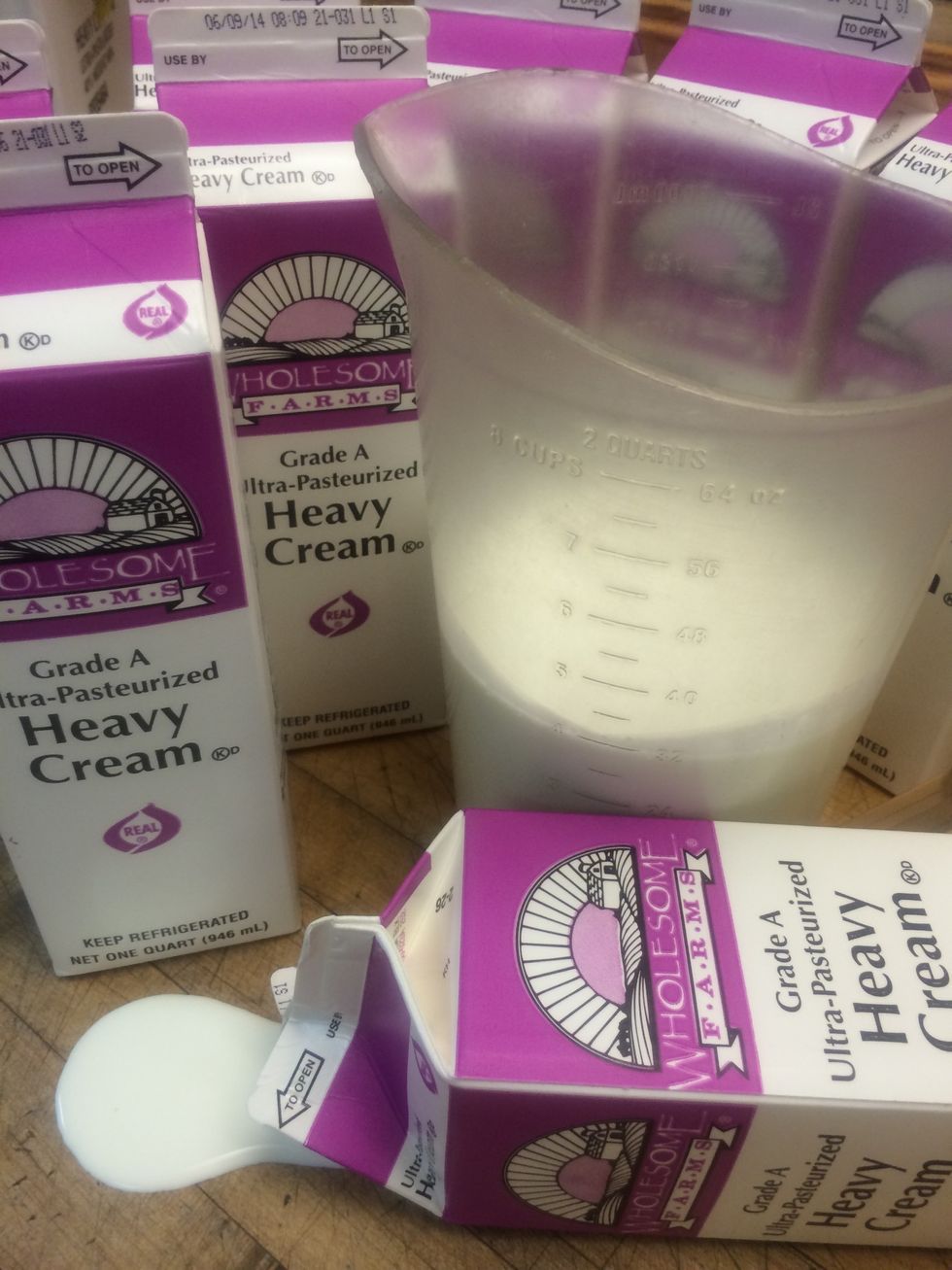 ... 18-20 quarts of heavy cream.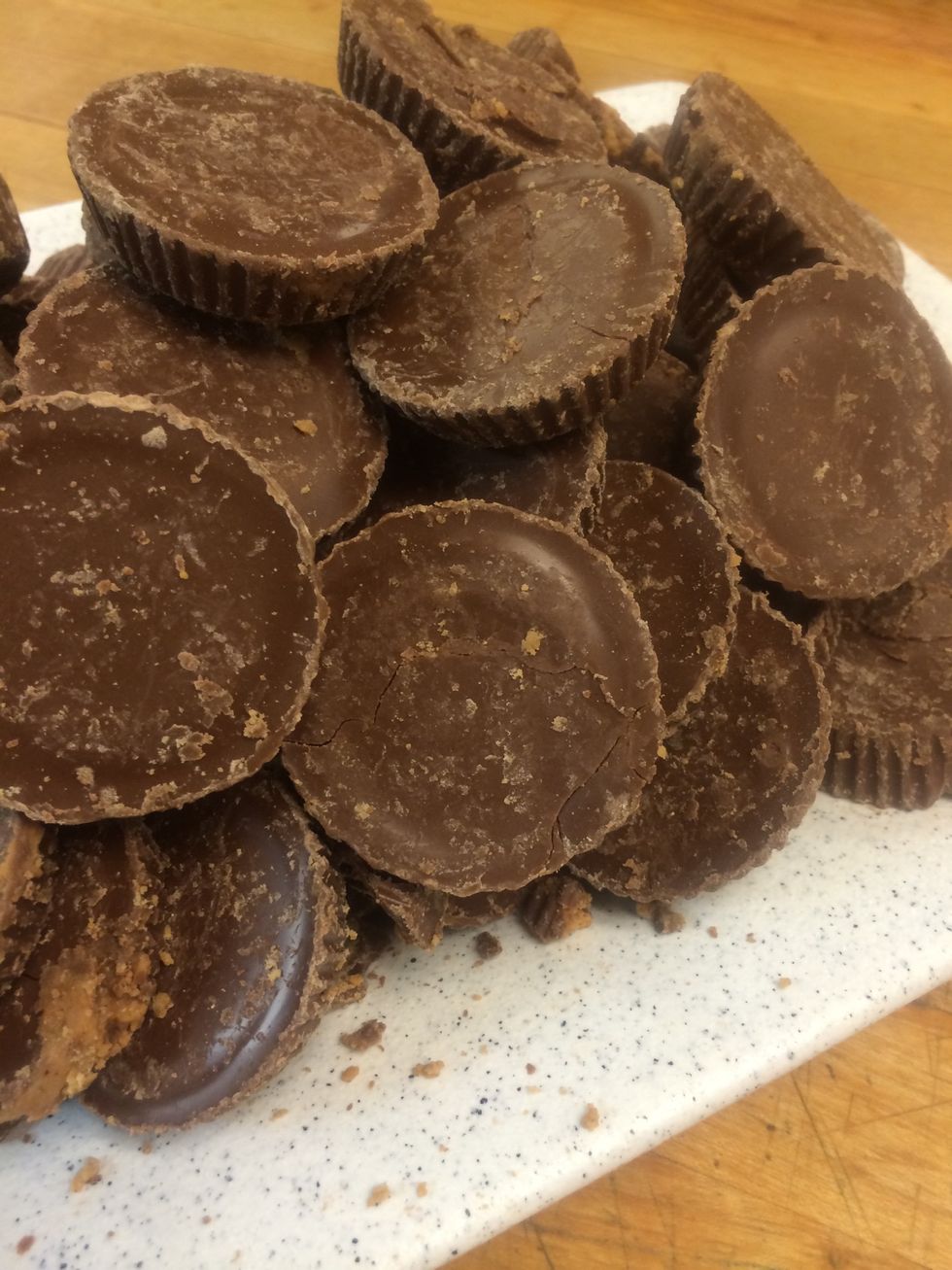 20 lbs. Reese's peanut butter cups.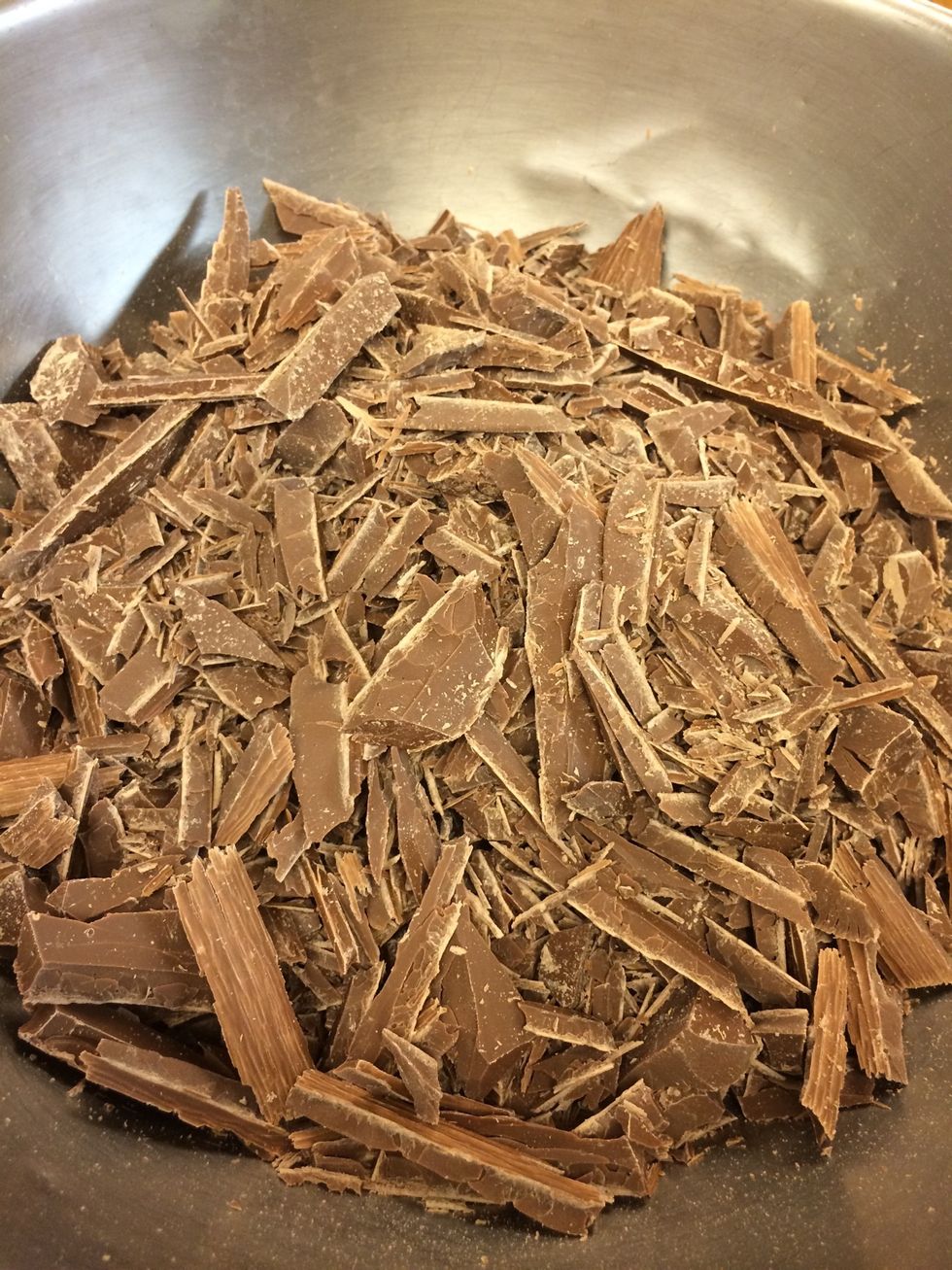 5 lbs. chopped milk chocolate.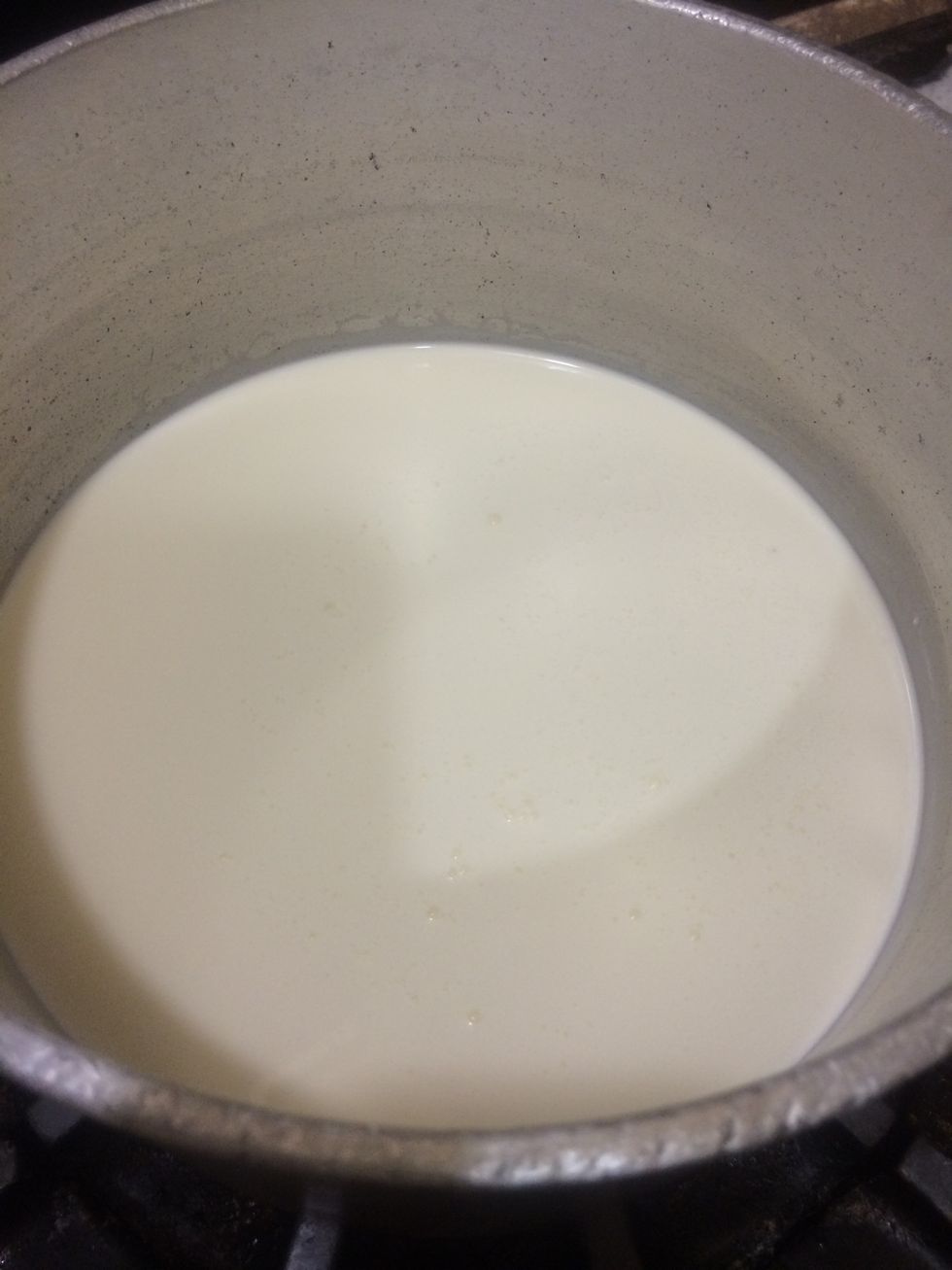 5 cups heavy cream brought to a boil.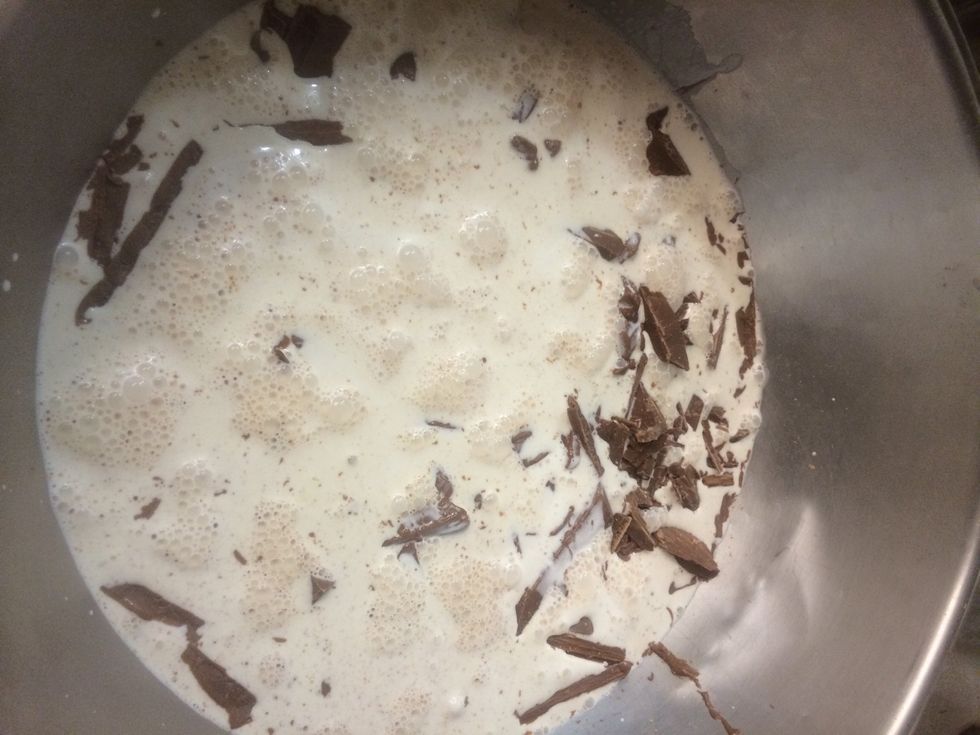 Heavy cream boiled and poured over the chocolate pieces. Let sit a few minutes.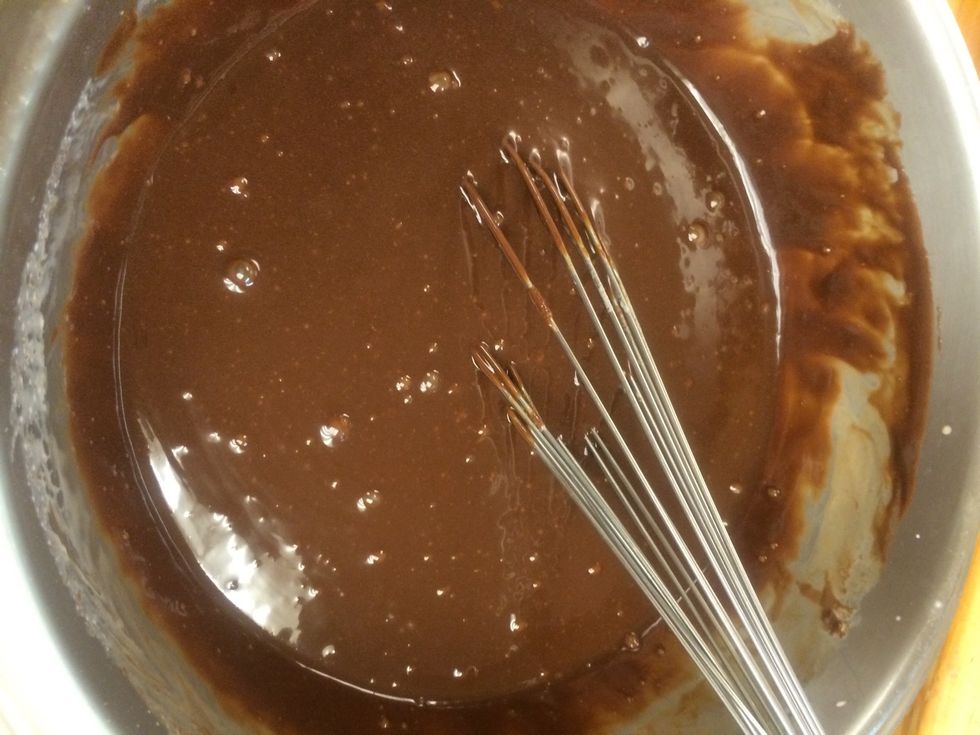 ... And whisk smooth.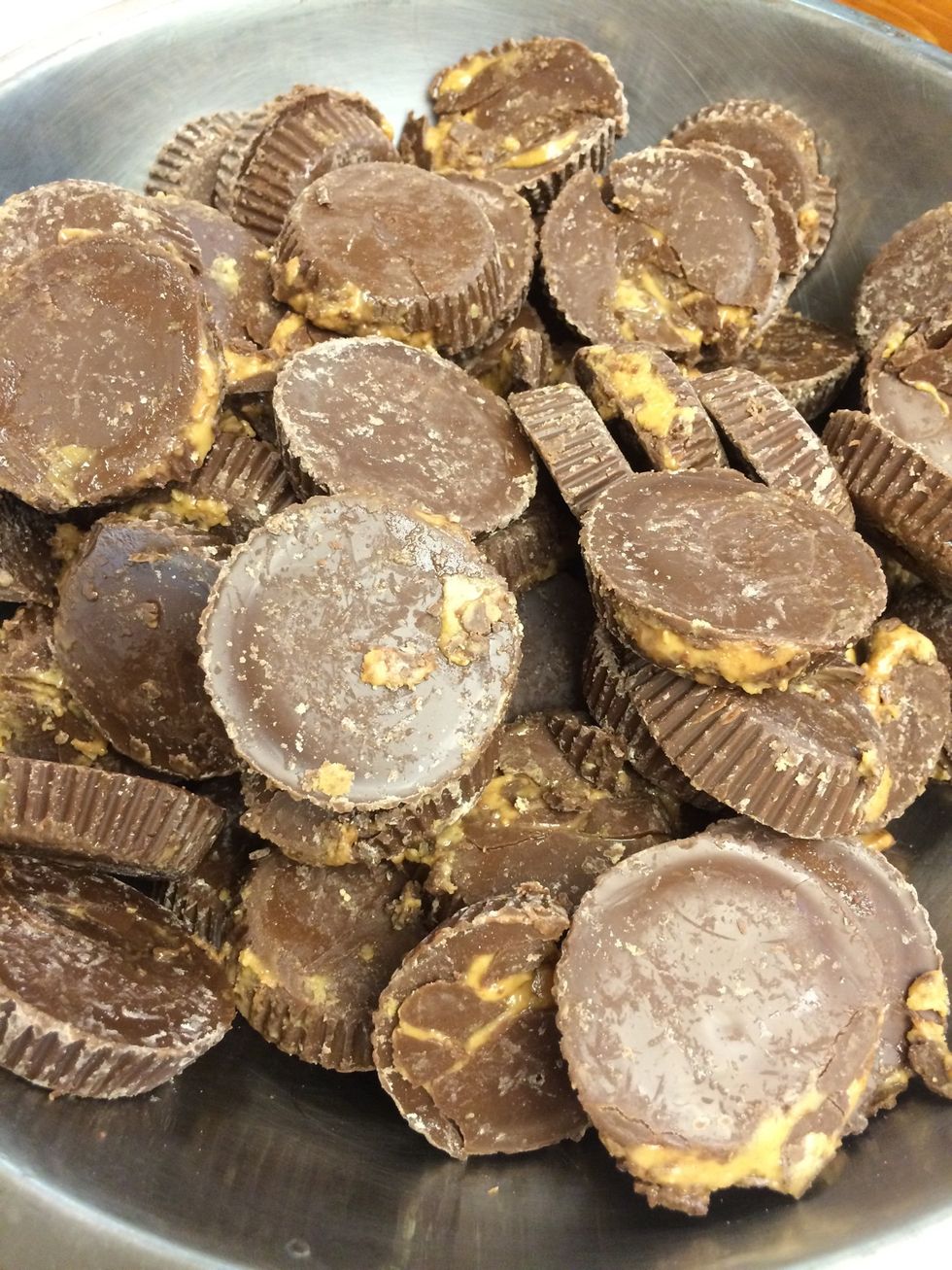 5 lbs. Reese's peanut butter cups. Ready for the food processor to be puréed.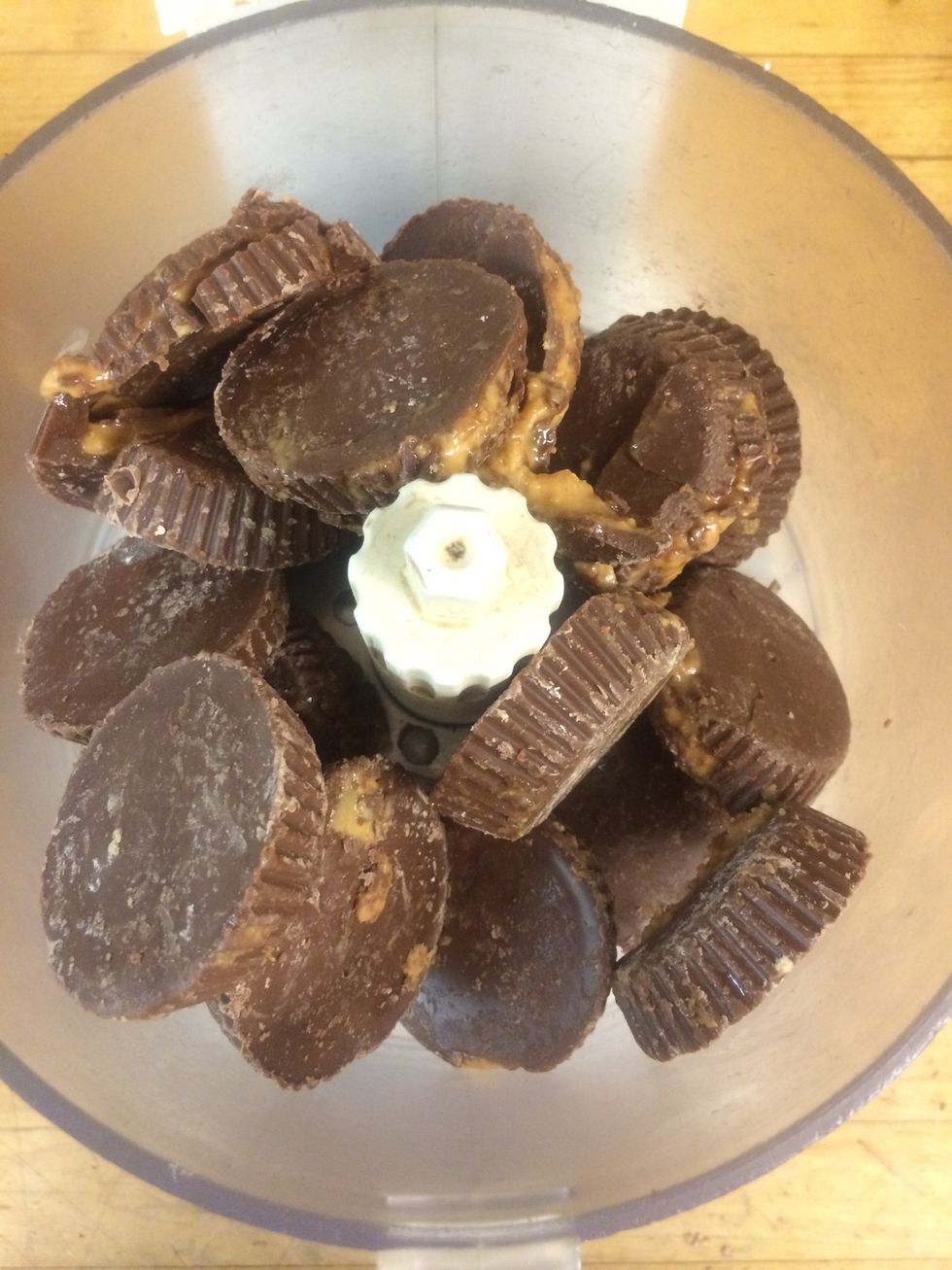 My small food processor could handle only about 12 -14 pb cups at a time.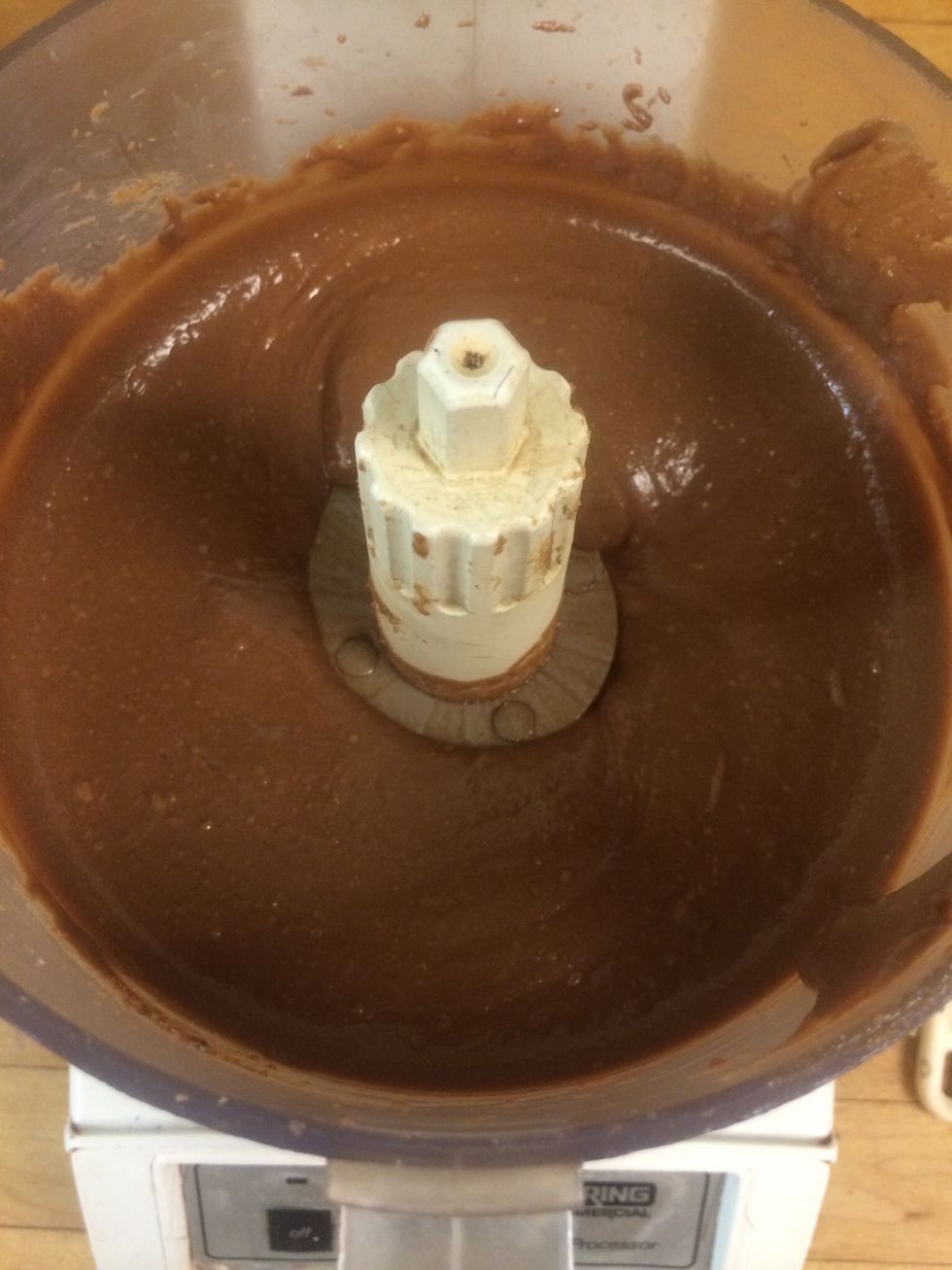 Puréed smooth and no visible lumps.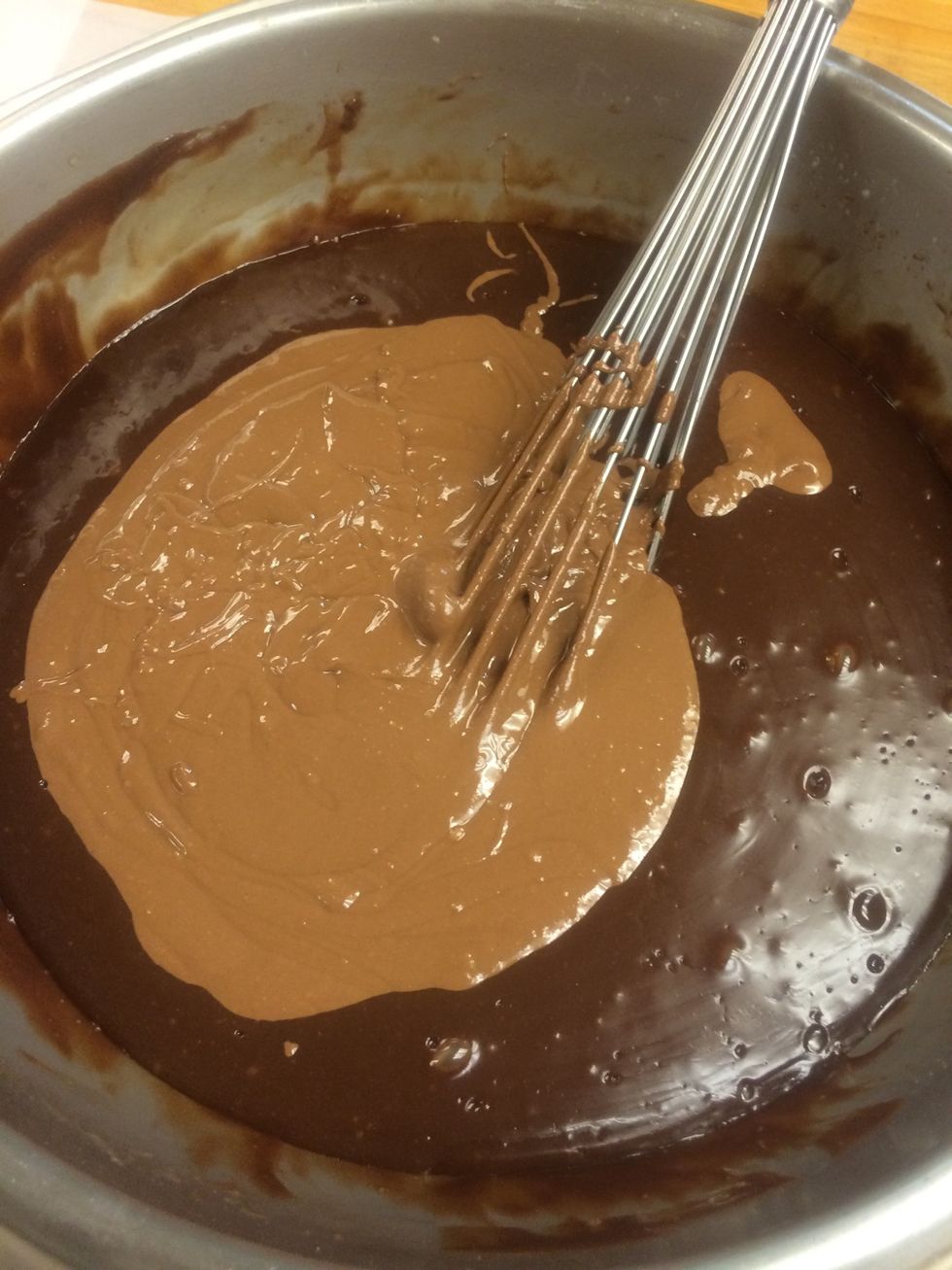 5 lbs of puréed pb cups add to the milk chocolate ganache. Whisked together and smooth.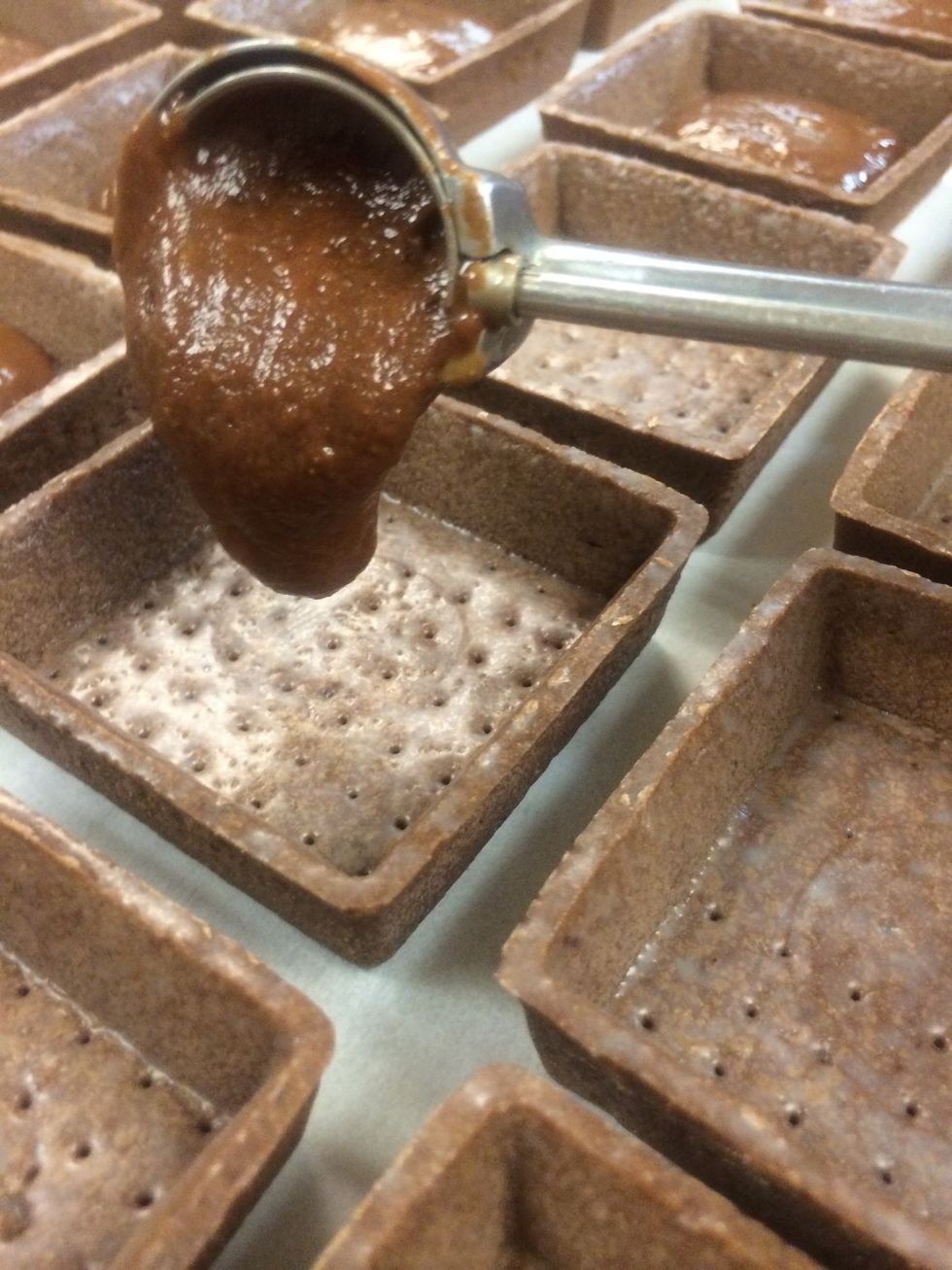 Chocolate tart shells are filled with a heavy tablespoon of the milk chocolate peanut butter ganache.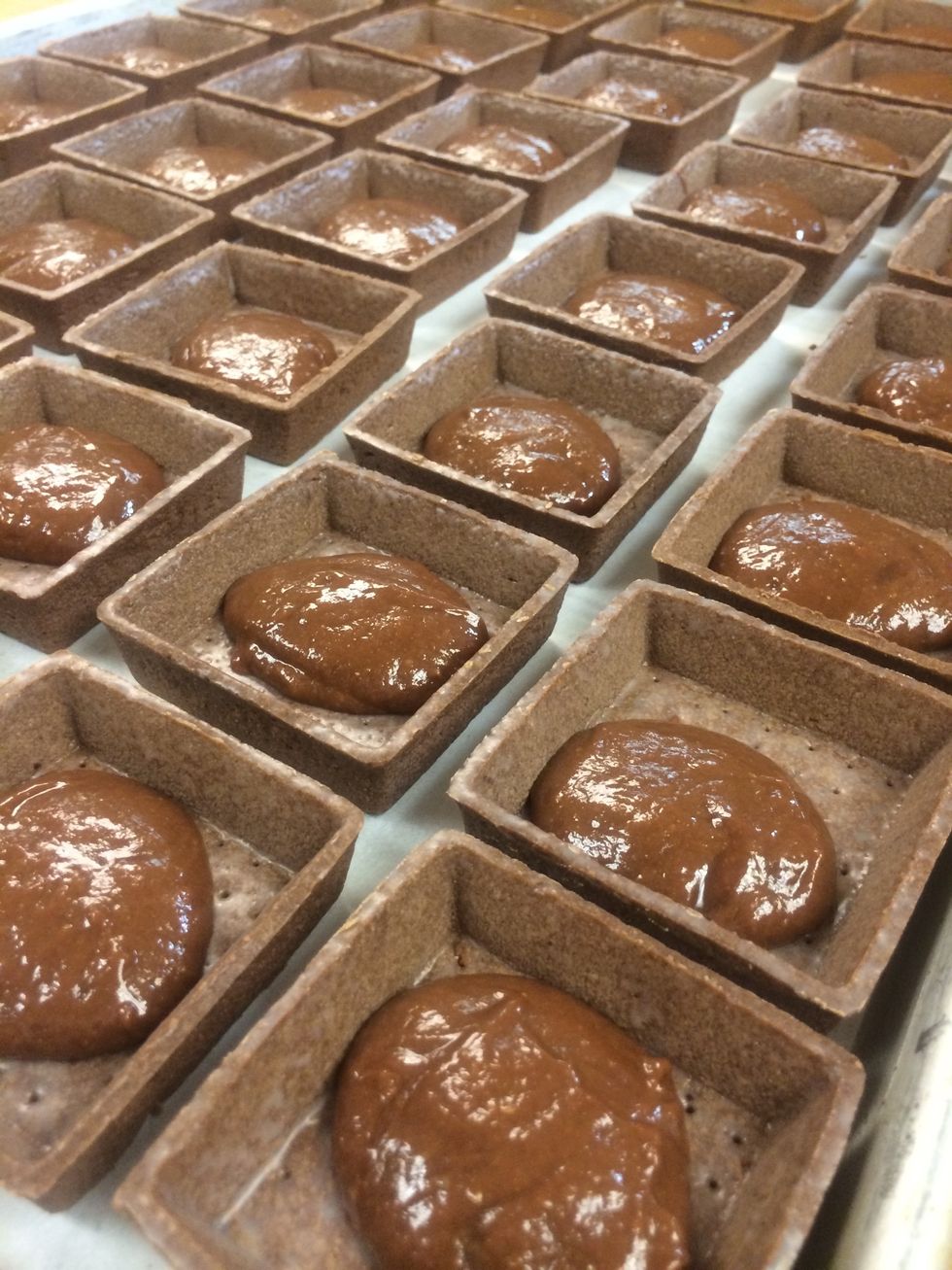 More milk chocolate ganache is made for the mousse.
Milk chocolate peanut butter ganache for the mousse; 5 lbs. chopped milk chocolate, 5 cups heavy cream brought to a boil and 3 lbs. of peanut butter all whisked together.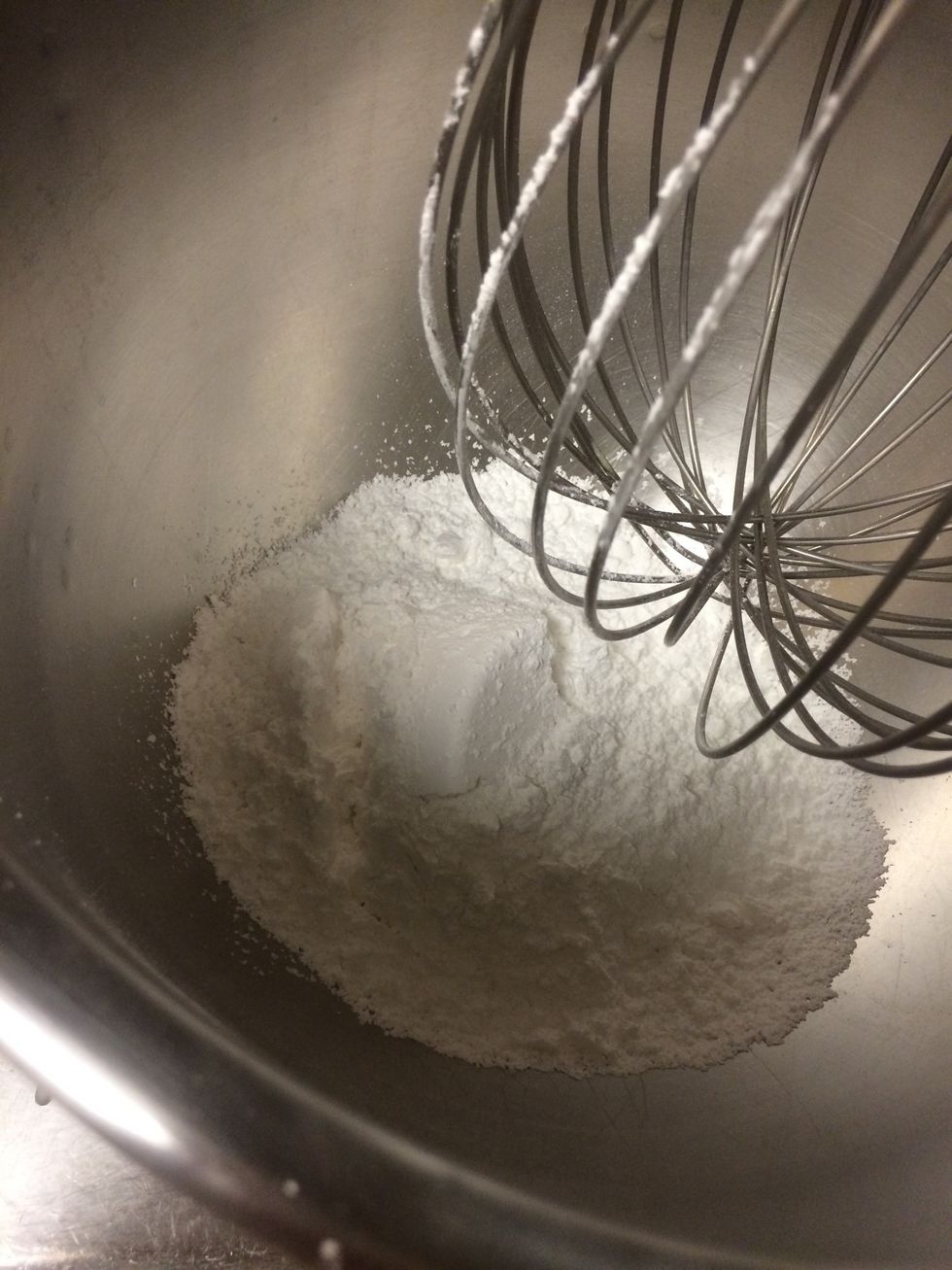 In a 20 quart mixing bowl, 4 cups powdered sugar,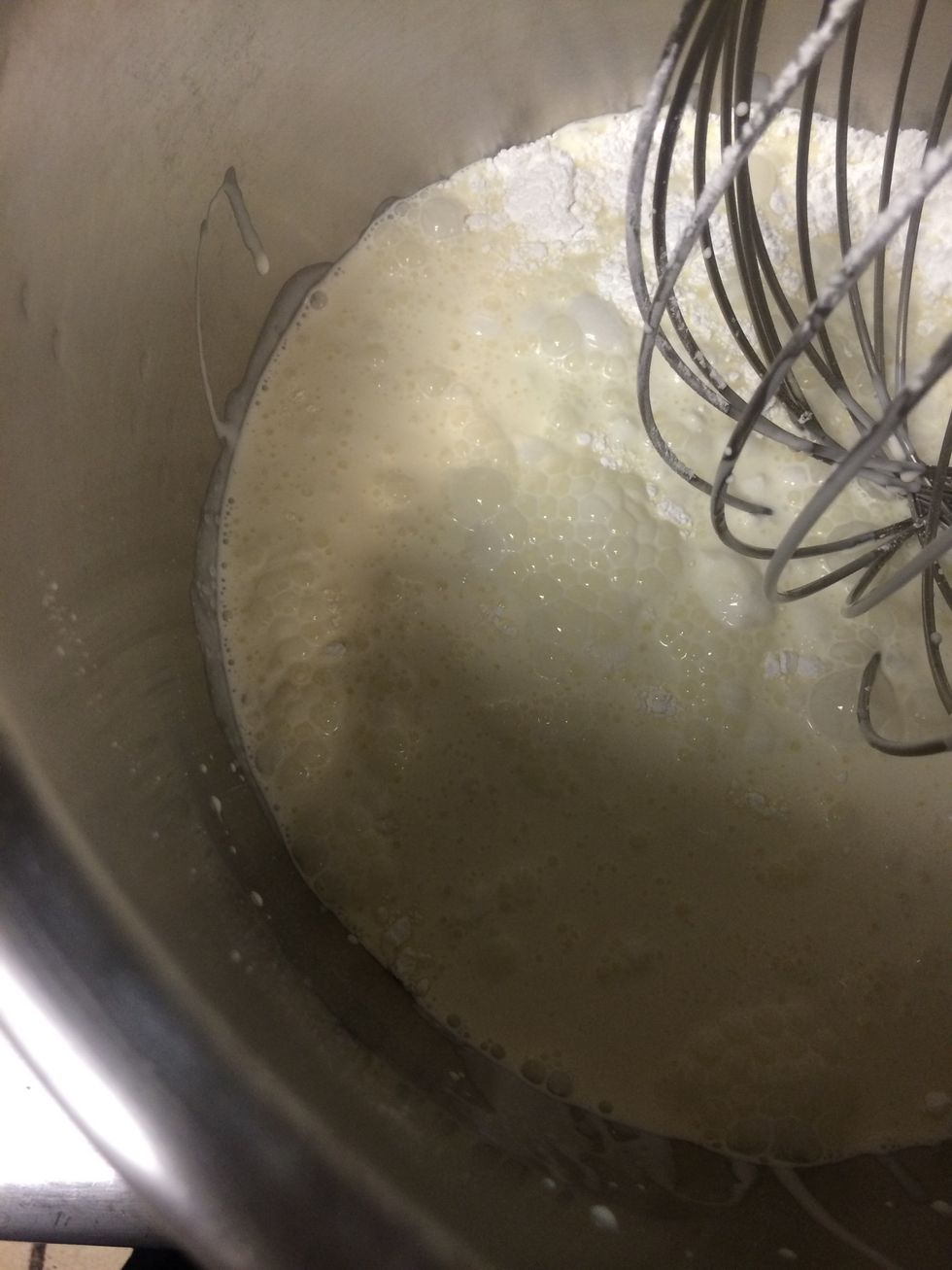 Add 4 quarts of heavy whipping cream,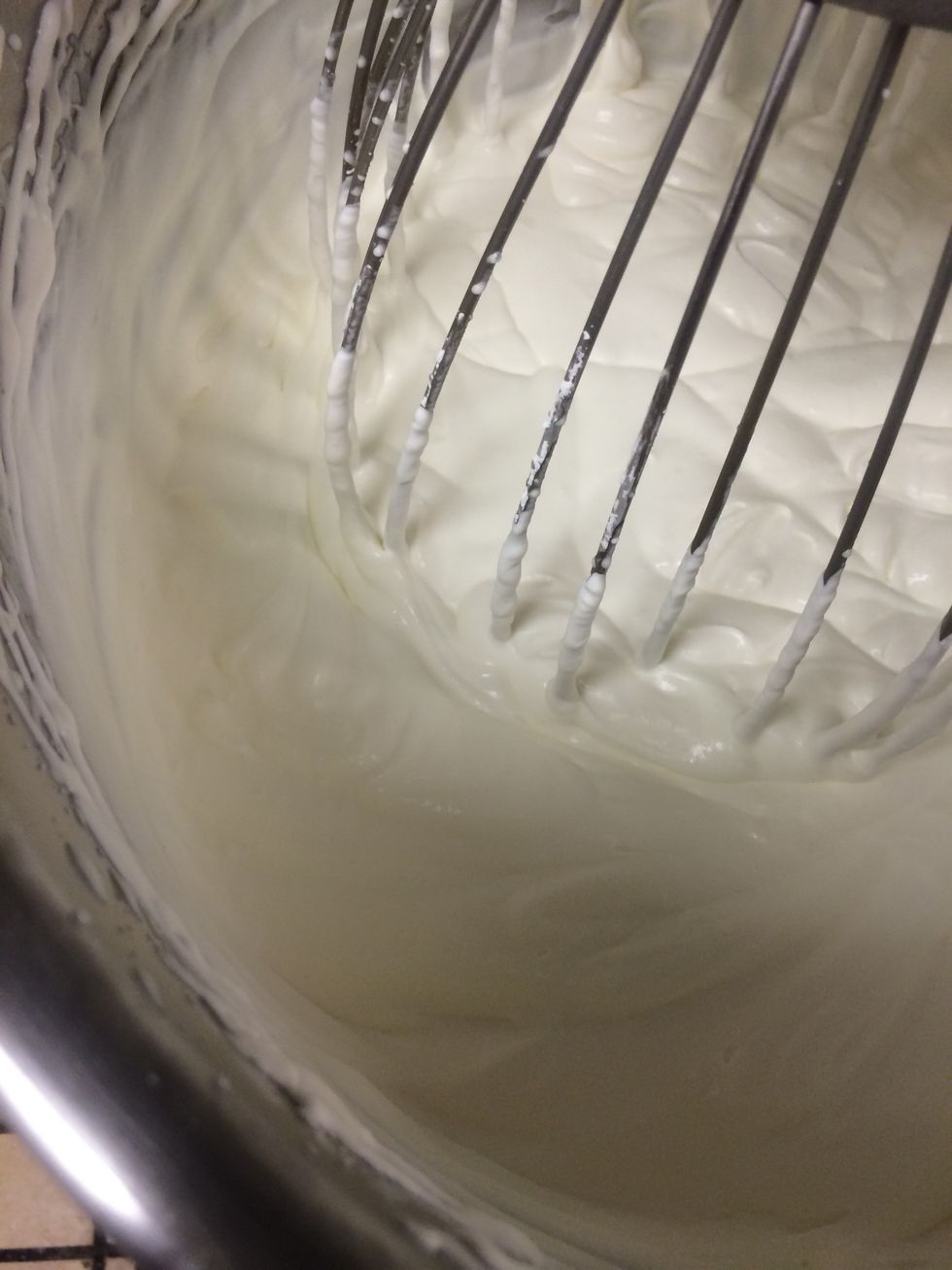 Whipped until soft peaks are formed.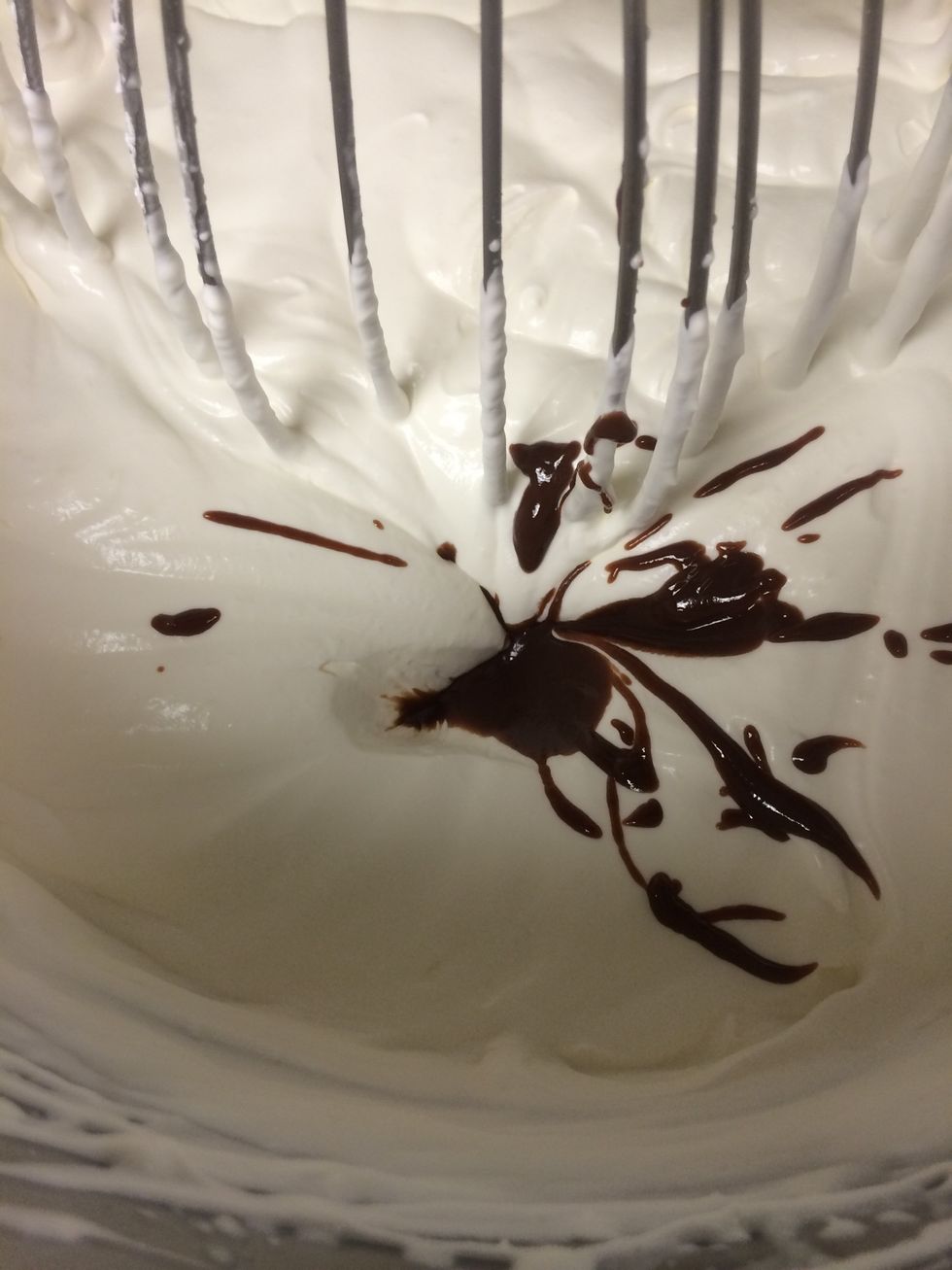 Next 4 cups of milk chocolate peanut butter ganache is added.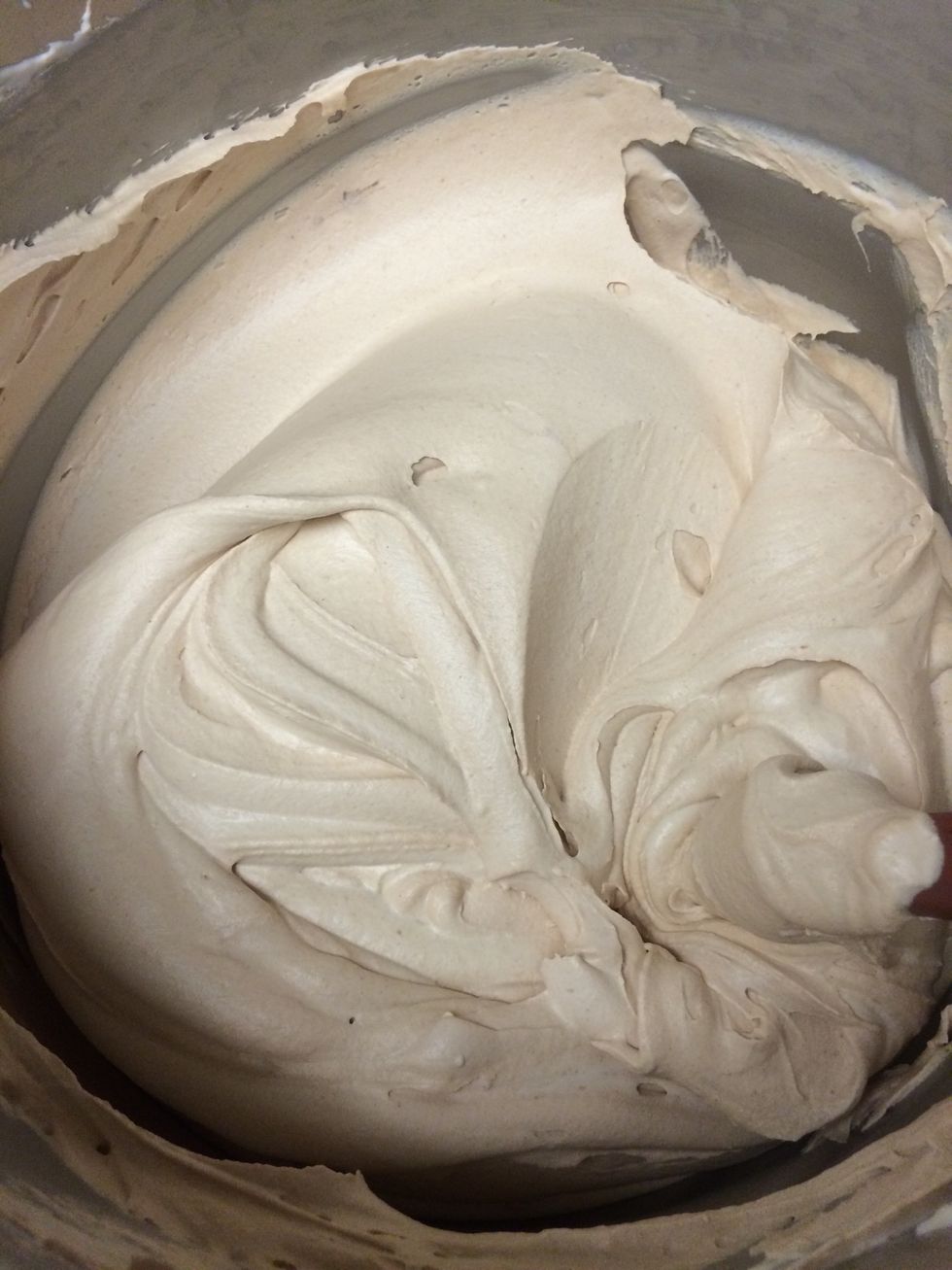 Whipped until thick and light, not over whipped. Too much air in the mousse will make it "foamy like". I needed to make this mousse two more times to fill all the tart shells.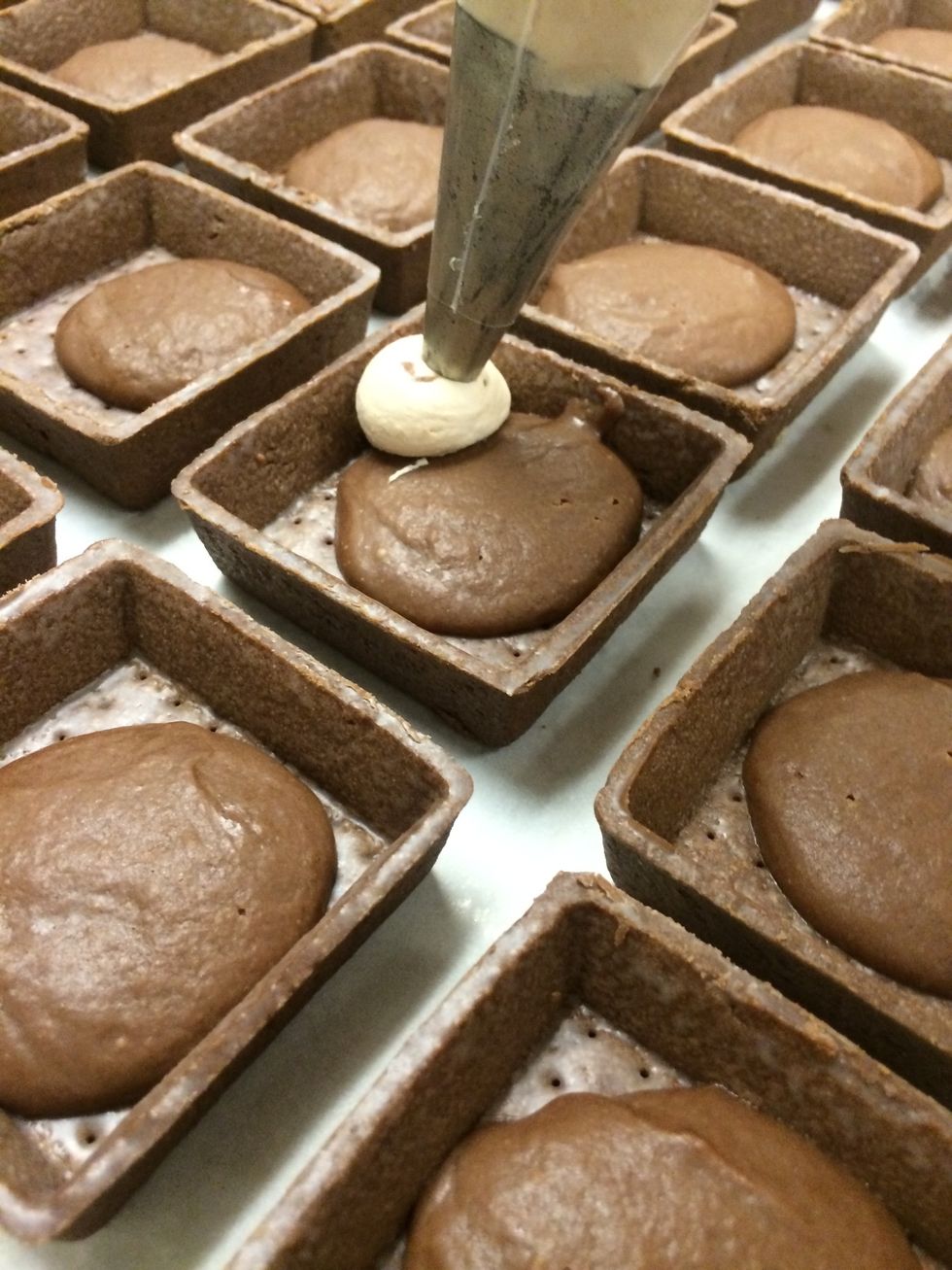 A large pastry bag fitted with a an open tip was used to fill all the tart shells.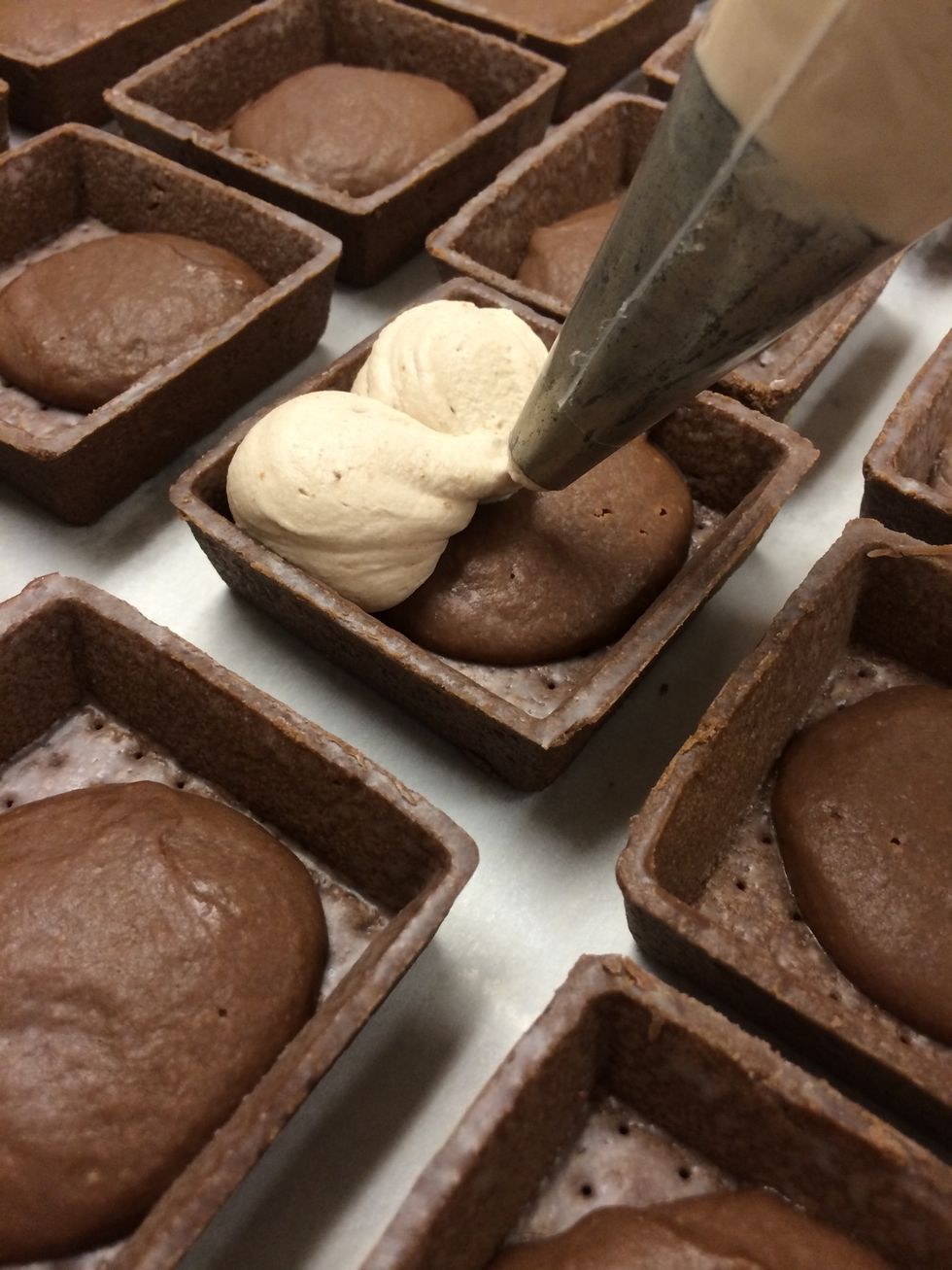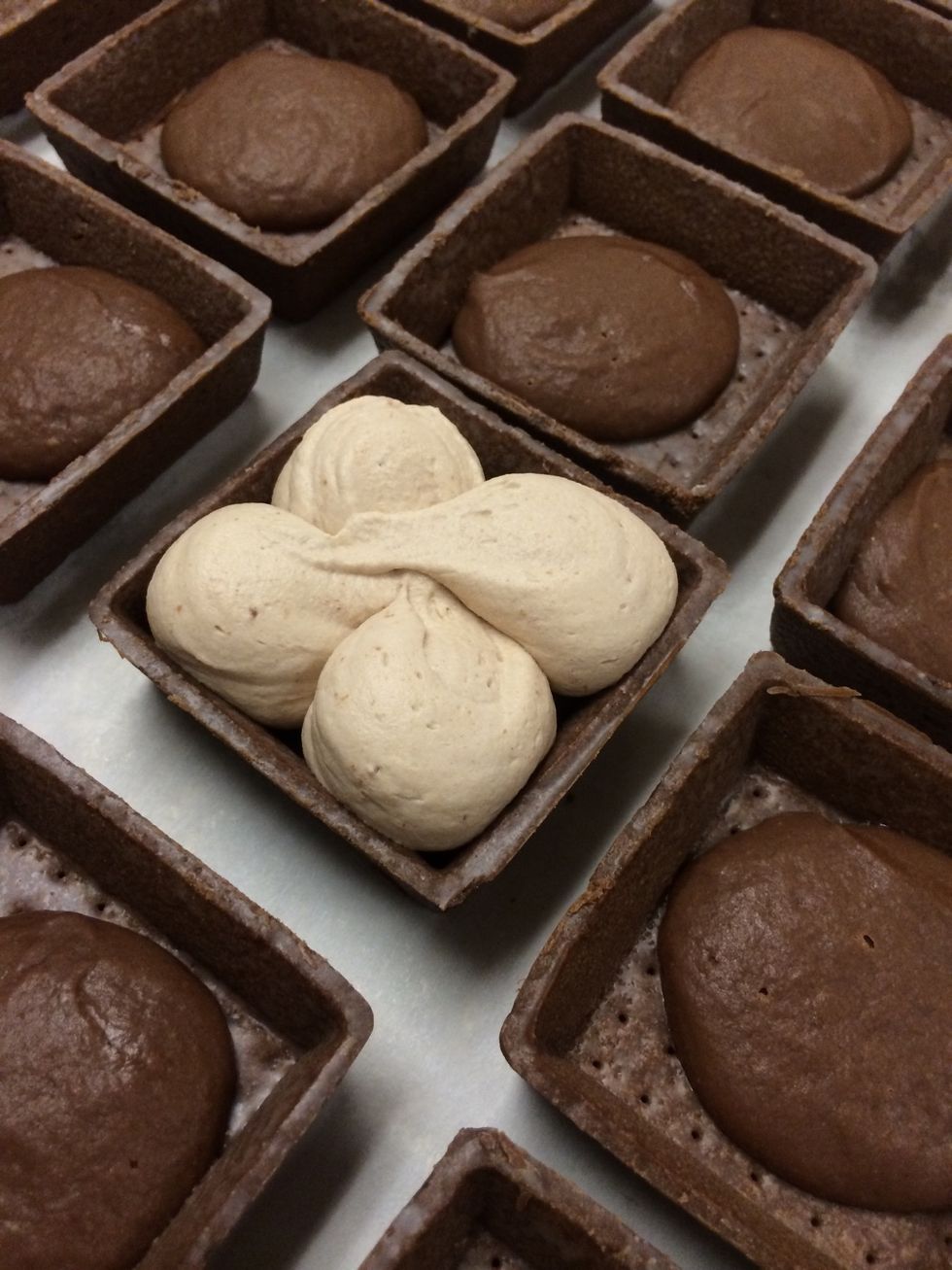 That's one, only 499 more to go!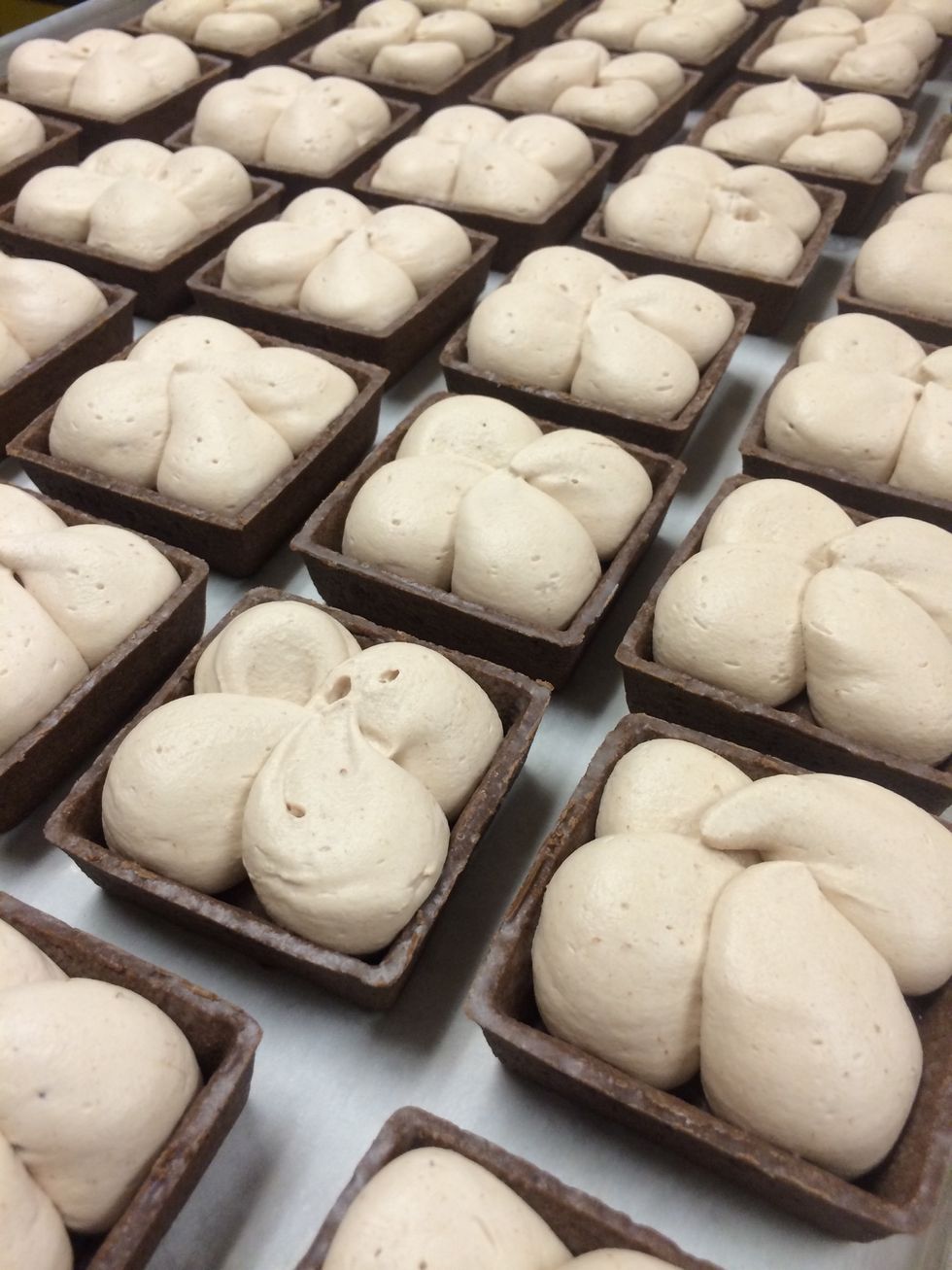 Time for the garnish!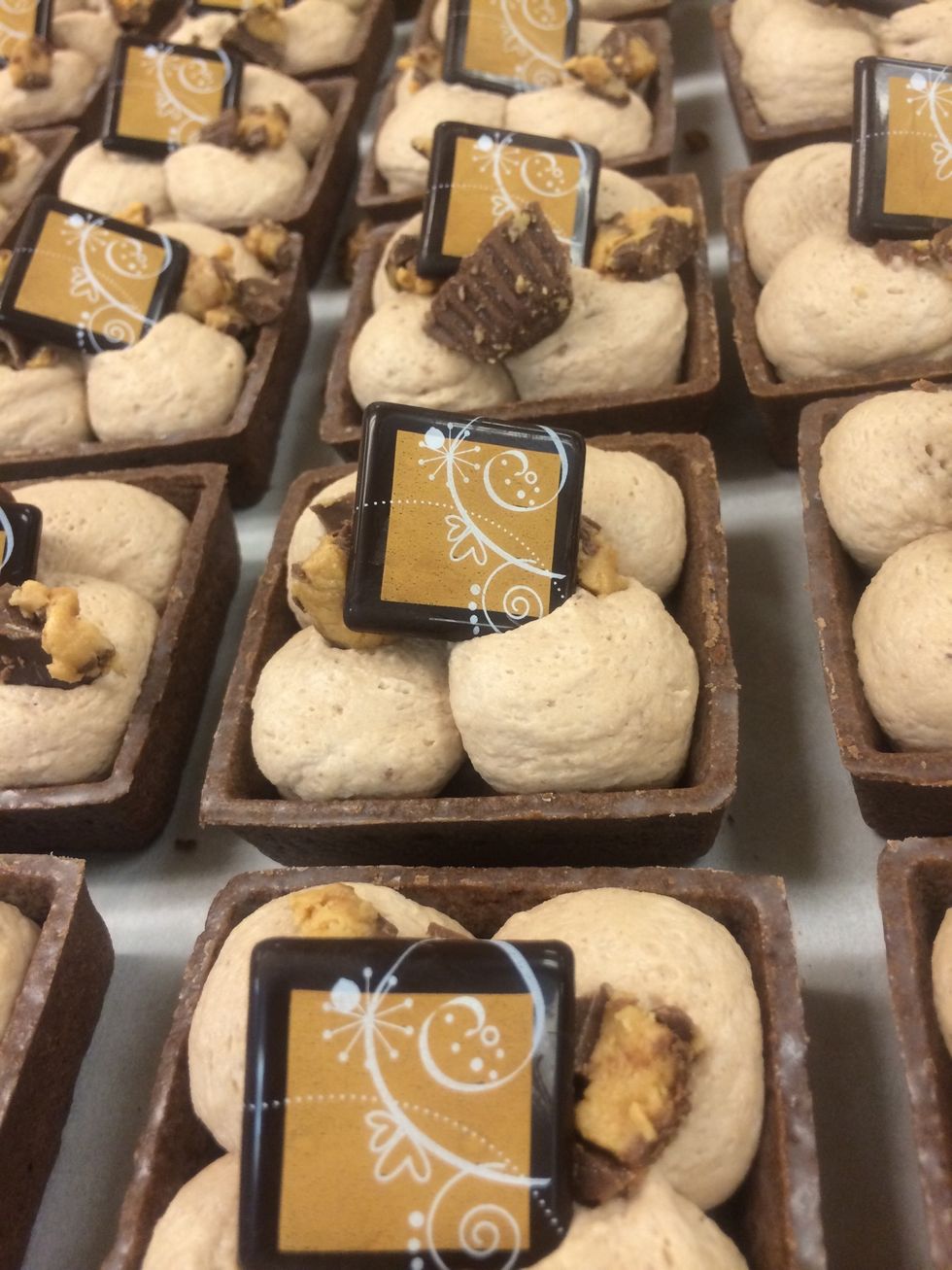 Garnished with chopped peanut butter cups and a decorative chocolate plaque.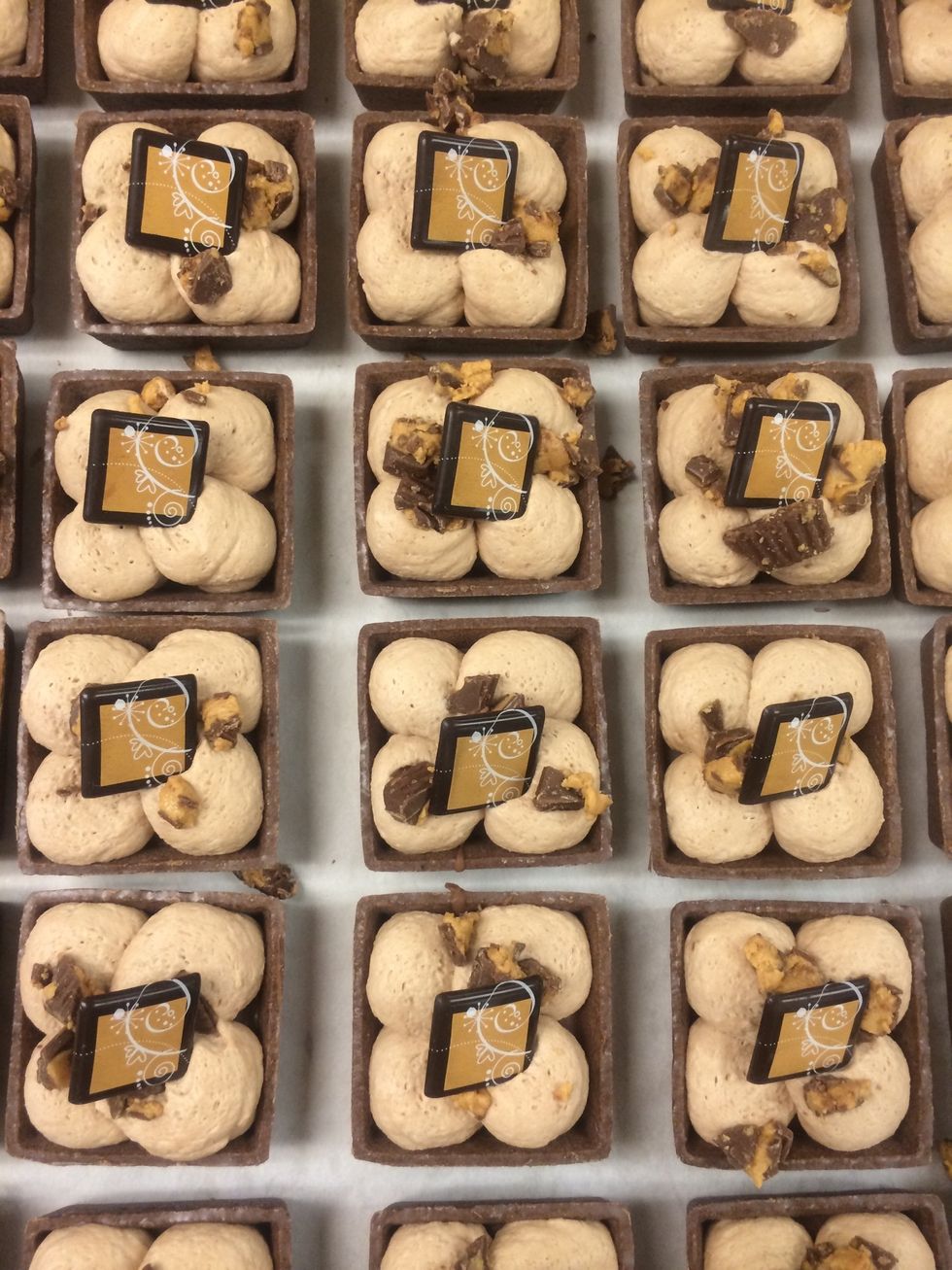 So pretty, but not finished. After all the tarts are filled and garnished, they are packed up and delivered to another part of campus to be completed for this night's event.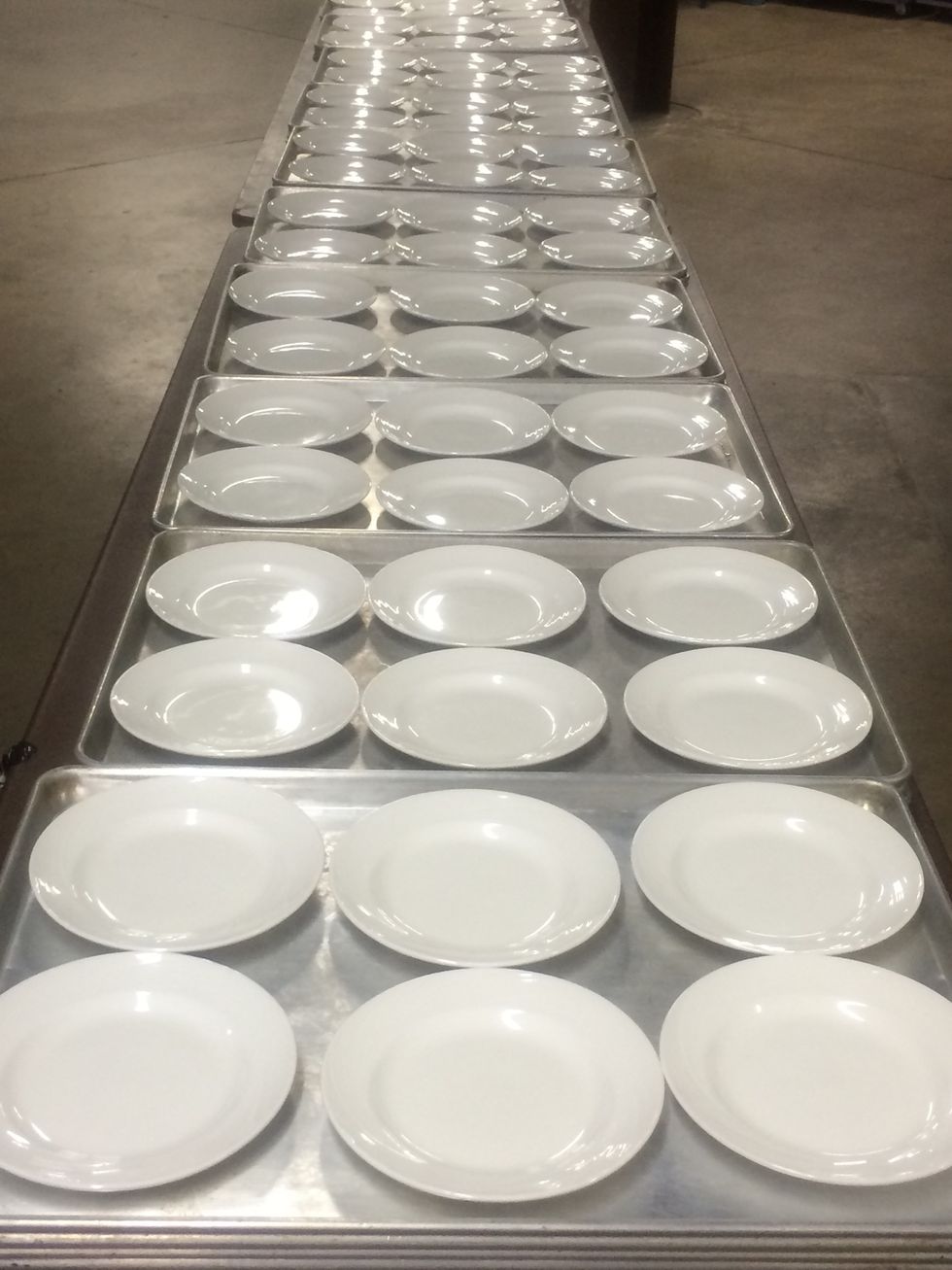 Time for plate up at the event. With the help from several colleagues, we had 500 desserts plated in just over an hour.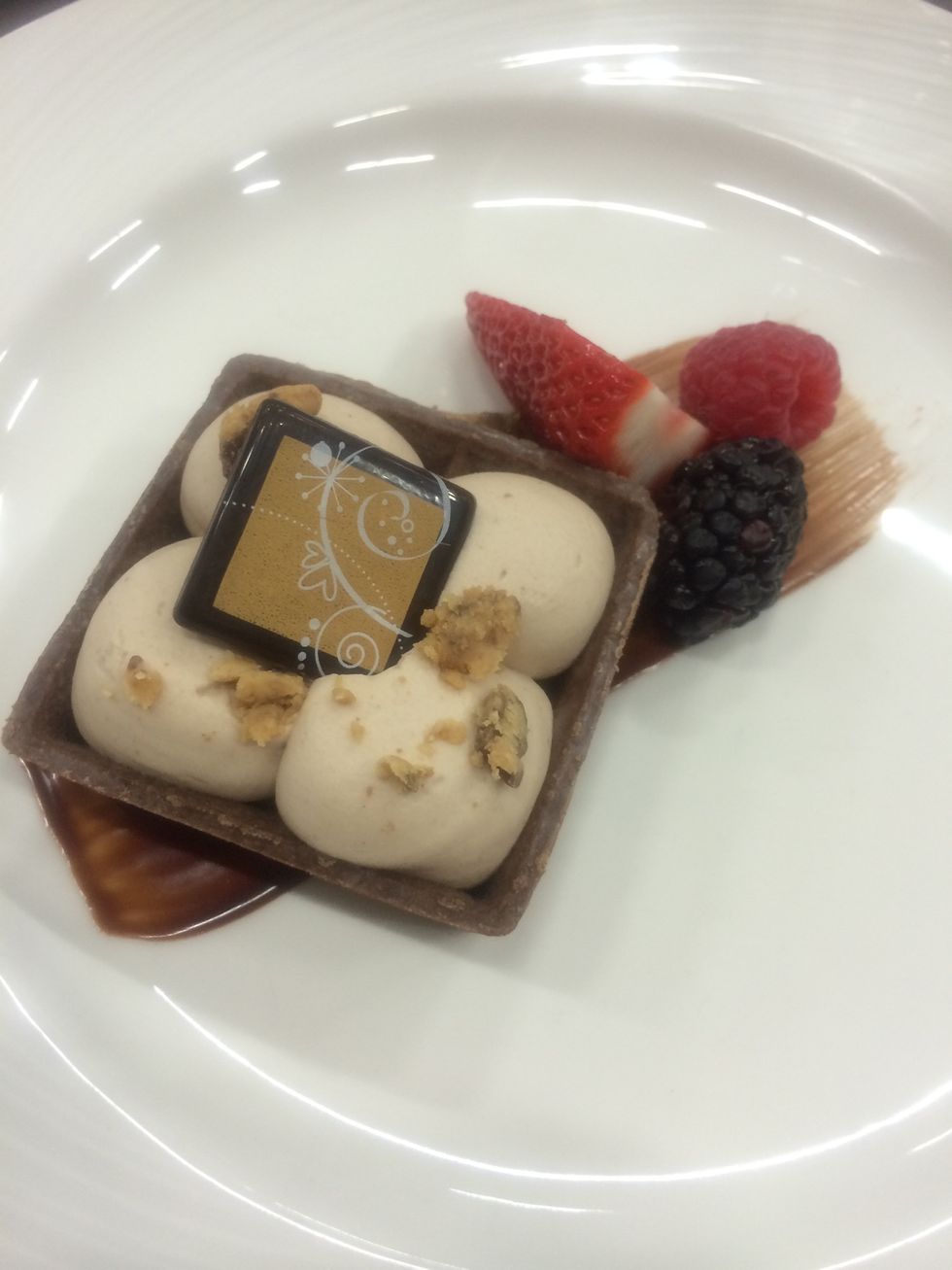 Photo ready!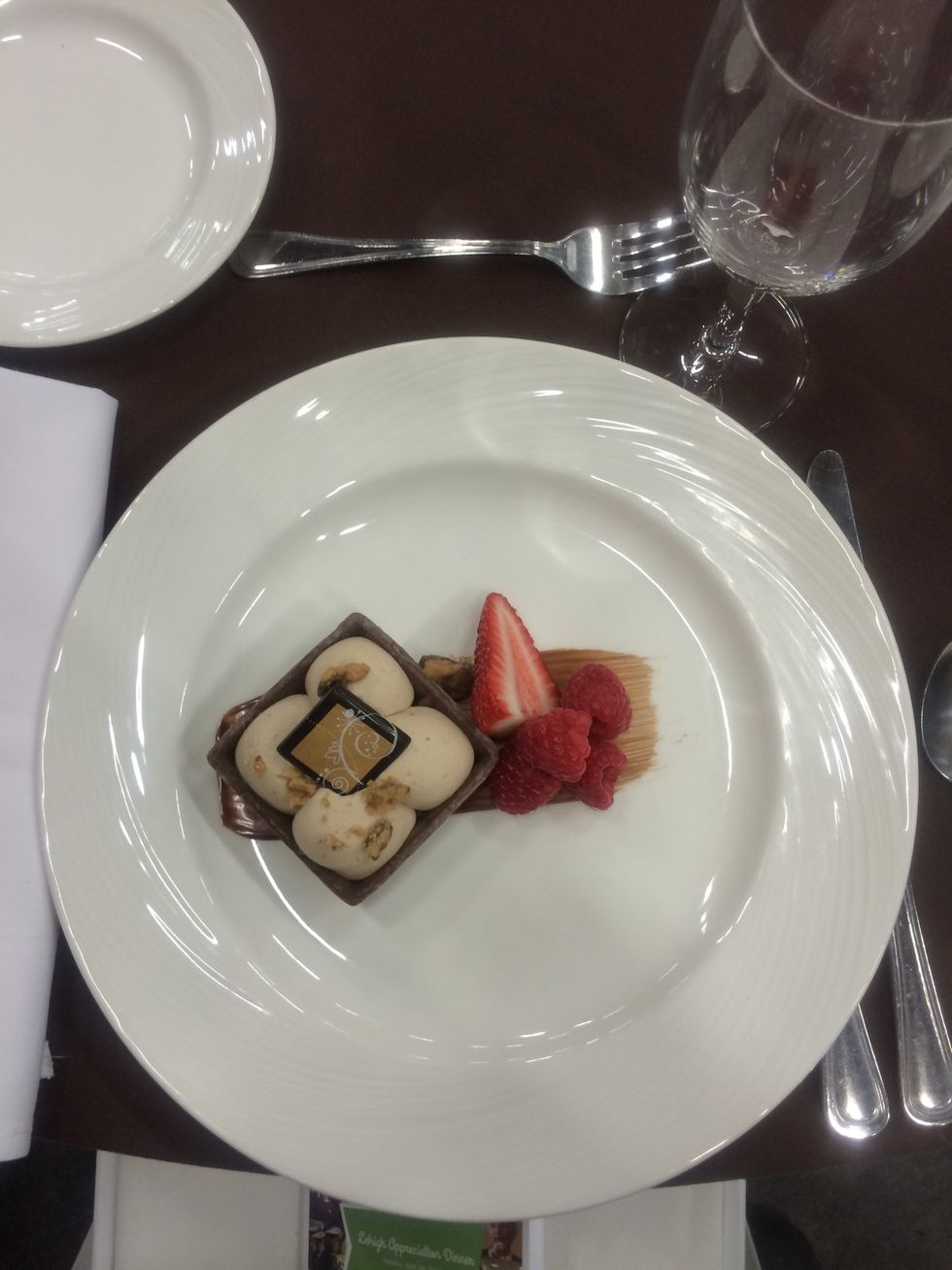 Simple but elegant! This huge collegiate dinner wouldn't be complete without a beautiful dessert.
I present ... The Milk Chocolate Peanut Butter Truffle Tart.
Thank you for viewing my guide, How to make dessert for 500 of your closest friends. Please take the time to check out some of my other fantastic chocolate dessert guides. Thanks for looking!
500.0 Chocolate tart shells
22.0lb Milk chocolate
6.0lb Peanut butter
18.0qt Heavy cream
20.0lb Peanut butter cups
12.0c Powdered sugar
Joseph Feiertag
A career pastry chef. My favorite dessert is creme brûlée. I love making anything with chocolate, blueberries, maple syrup or anything flavored with bourbon!
Northeast, Pennsylvania USA