Note 1) Ginger Beer plant, not Water Kefir, can be got from www.gingerbeerplant.net be aware the more you make, the better it tastes. Water Kefir makes a fizzy drink, but not as tasty.
Note 2: We use white sugar, but light brown gives a great final taste.
Add all the ingredients together in a 2 litre container. For a winter warmer, add I chopped chilli pepper.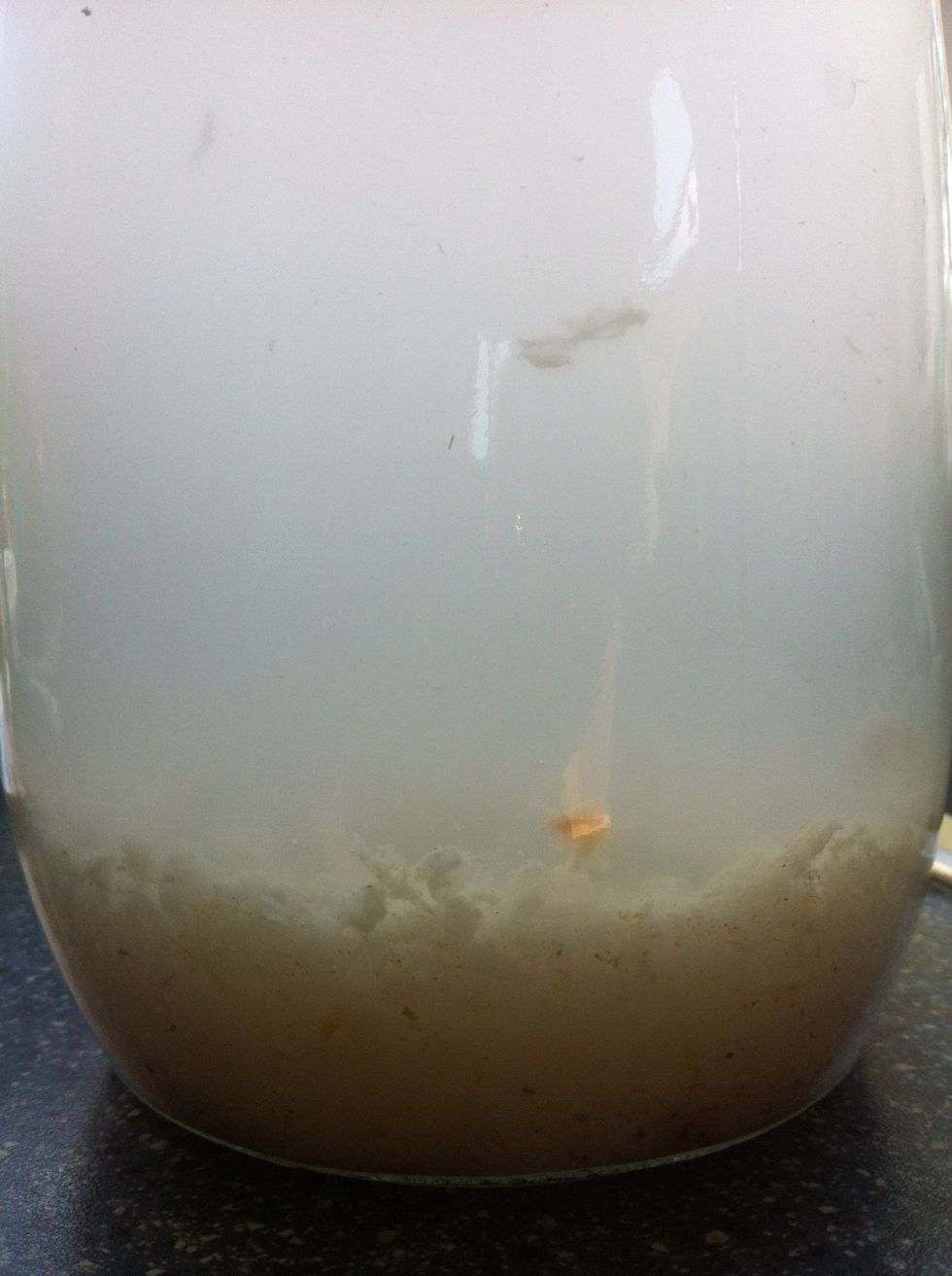 Real Ginger Beer Plant will look like this.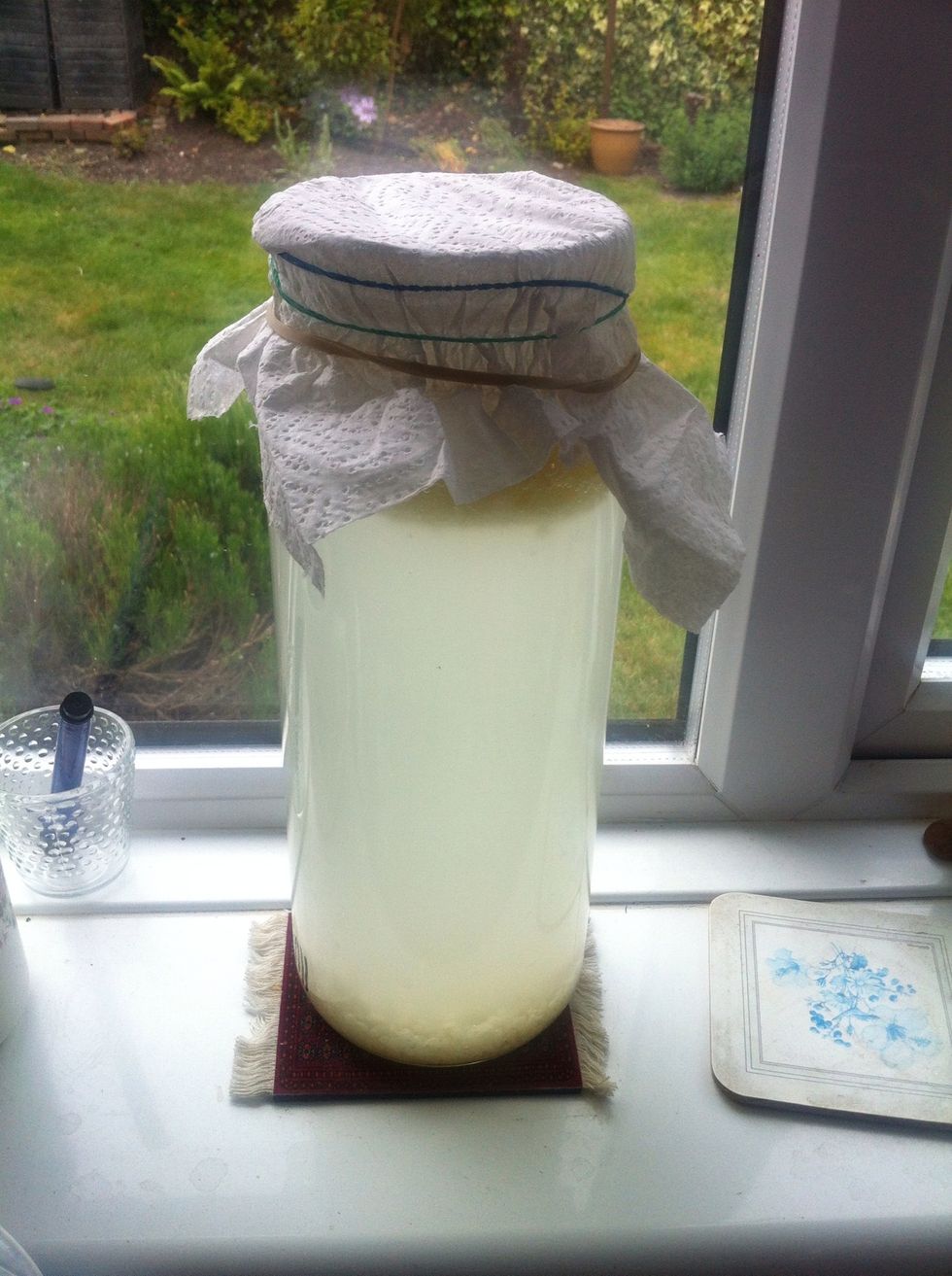 Stir daily or leave to stand for 4-5 days. Stand container in a warm place AWAY FROM DIRECT SUNLIGHT. DO NOT SEAL, but cover with paper kitchen roll or muslin to protect from unwanted intruders!
Once all the sugar has fermented, carefully transfer contents into a second 2 litre container, add 2tsp sugar and leave to settle for two days. A layer of sediment will form, this is to be expected.
DO NOT THROW THE GINGER BEER PLANT AWAY, it will last you forever and after a few batches you will have enough to give some to your friends.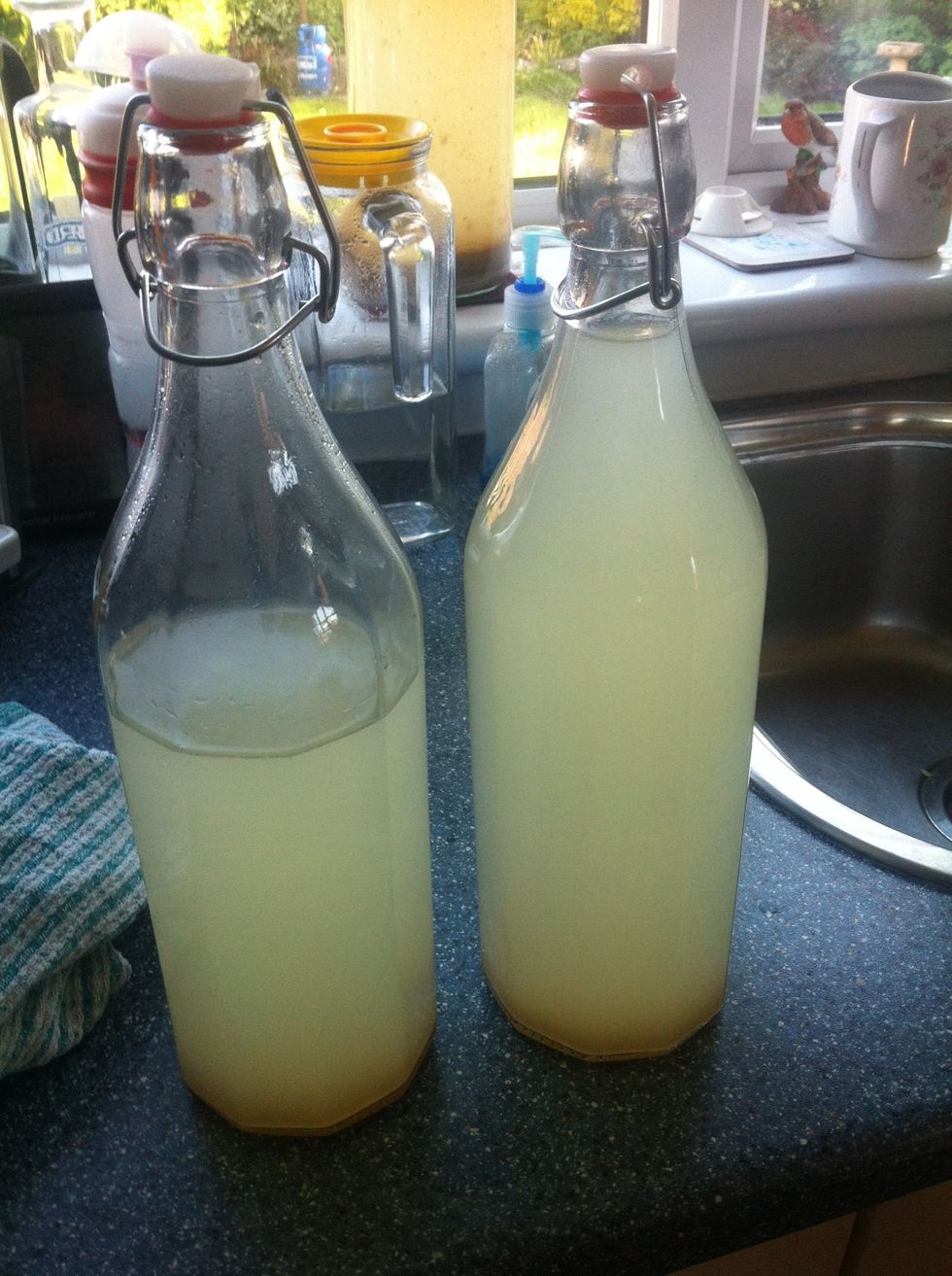 Transfer into bottles and place in fridge. We use a mixture of old Coke and lemonade bottles as well as this type of wire clip top bottles. QUITE A LARGE PRESSURE BUILDS UP SO BE CAREFUL WHAT YOU USE
Store in fridge - a larger fridge means you could store upright, however we lie them down due to space limitations in our shoe box of a dwelling!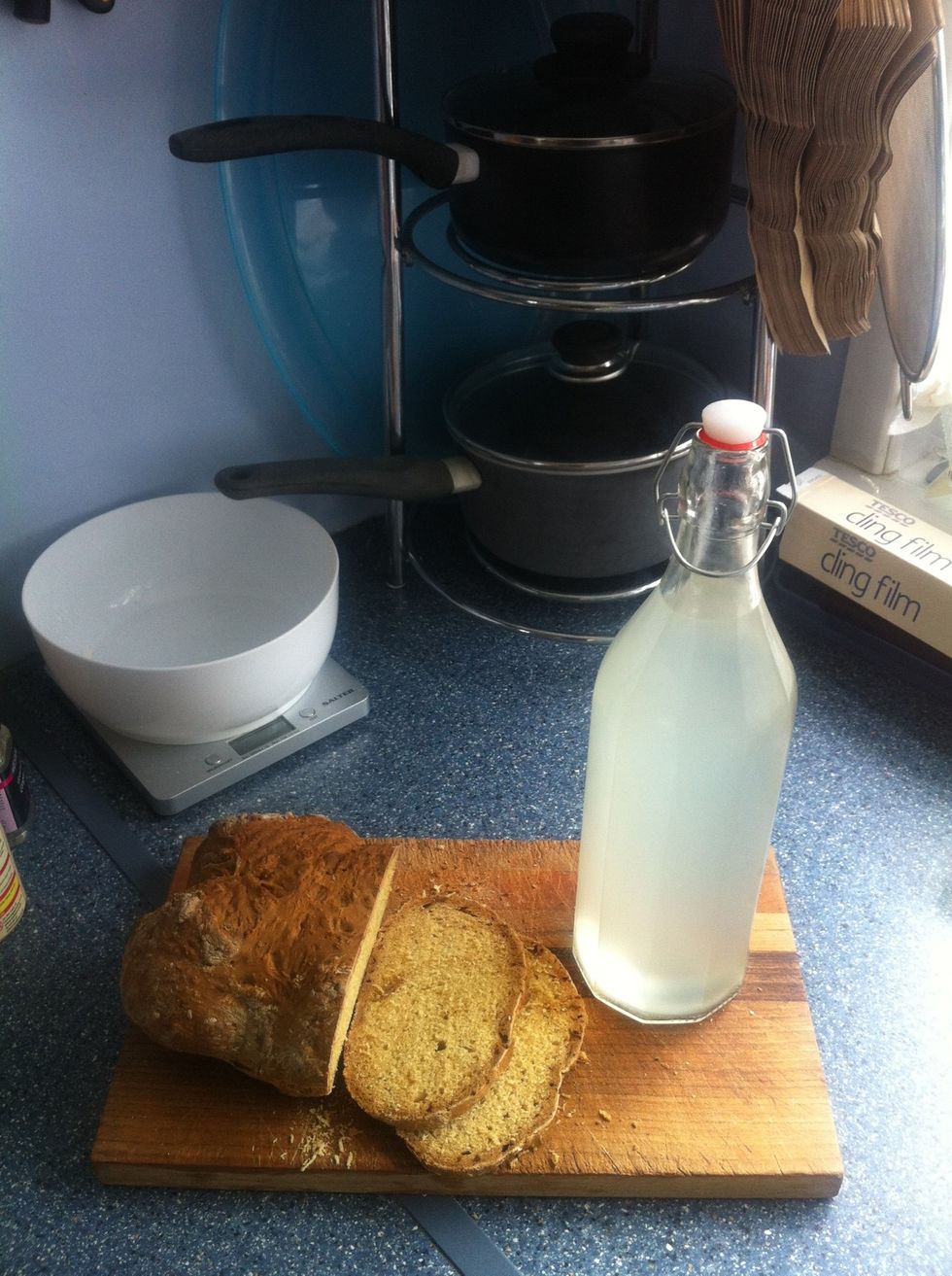 🍞 Serve chilled with freshly made Soda Bread bread and a nice strong cheese. Yum!🍺
1.0Tbsp Ginger beer culture (see note 1)
250.0g Sugar of choice (see note 2)
2.0l Water
1.0in Fresh or 2tsp of powdered ginger
1.0 Juice of a lemon
1/2tsp Cream of tartar (optional)