With the sky high price of health food nowadays I figured it would be cheaper to try to make some of my own. These veggie burgers are easy to make and can be frozen for later use. 🍎🍊🍉🍓🍆🍅.
3
Assemble your ingredients. Peel your potatoes, cut them into pieces and put them in some water to boil.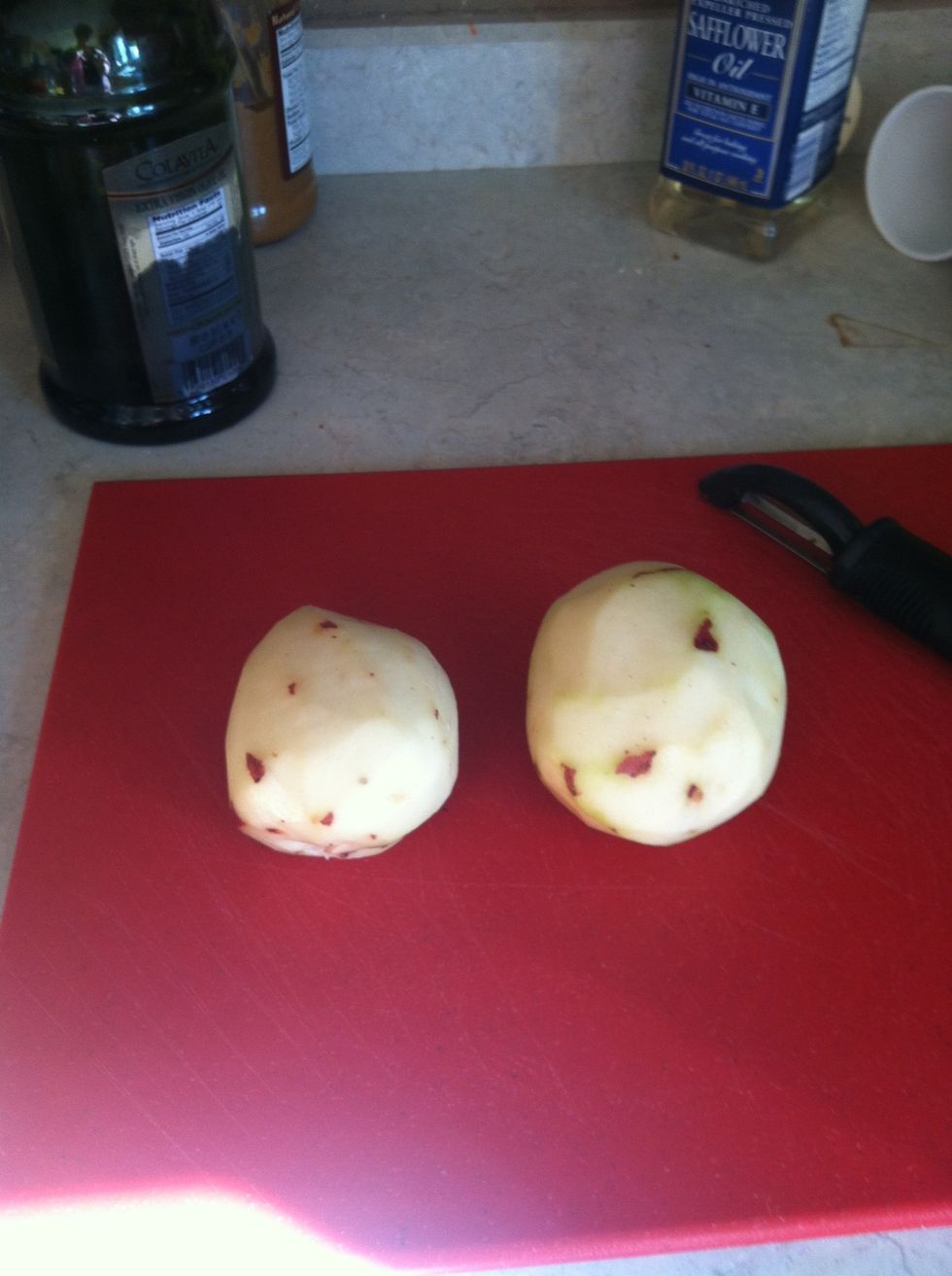 I'm using red potatoes but use any kind you have in stock.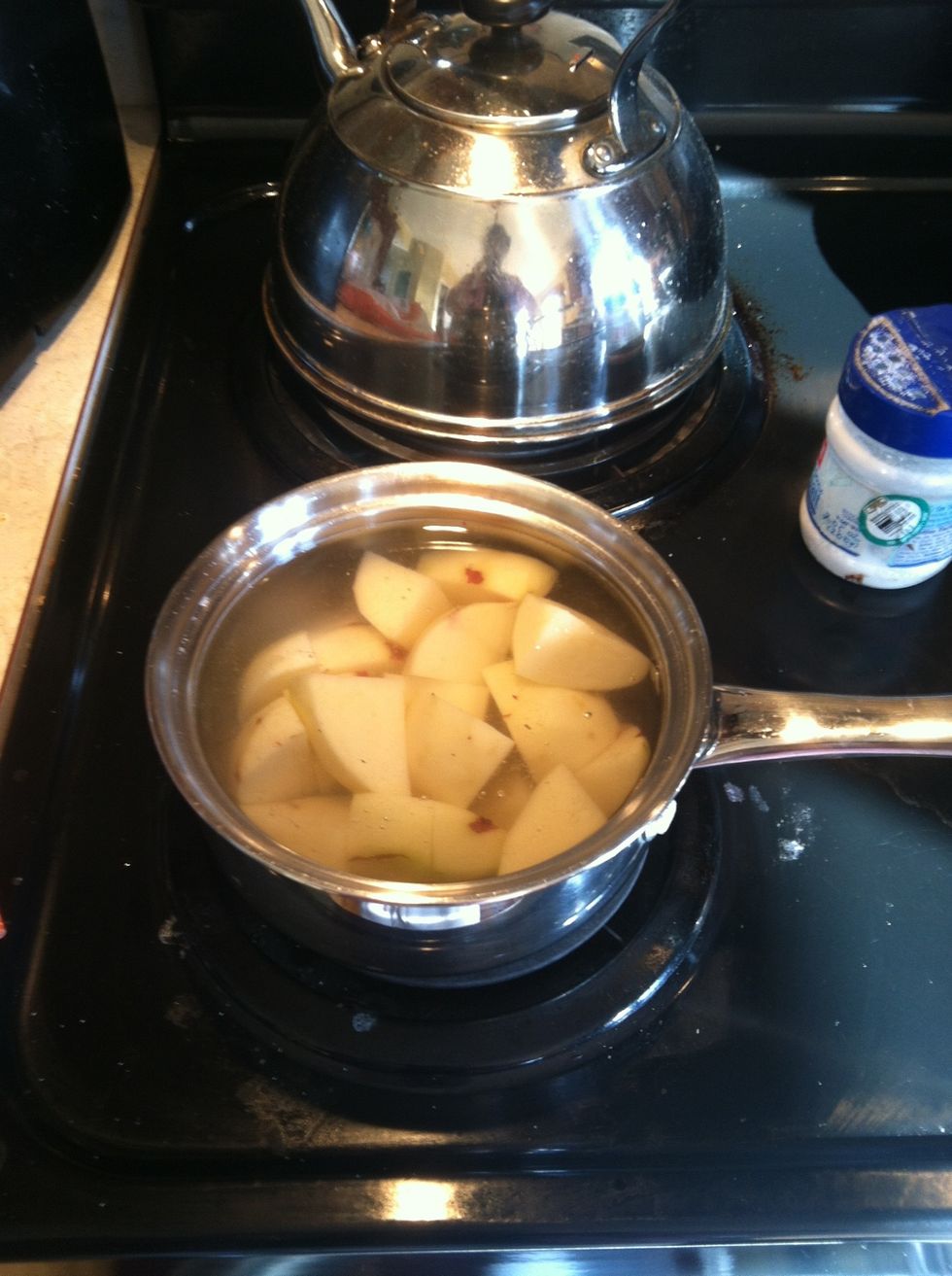 Cutting the potatoes into reasonably sized chunks helps them cook faster. Bring to a boil.
While your potatoes are cooking work in your walnuts and quinoa. Finely chop your walnuts either by hand, or food processor. I put mine in the blender.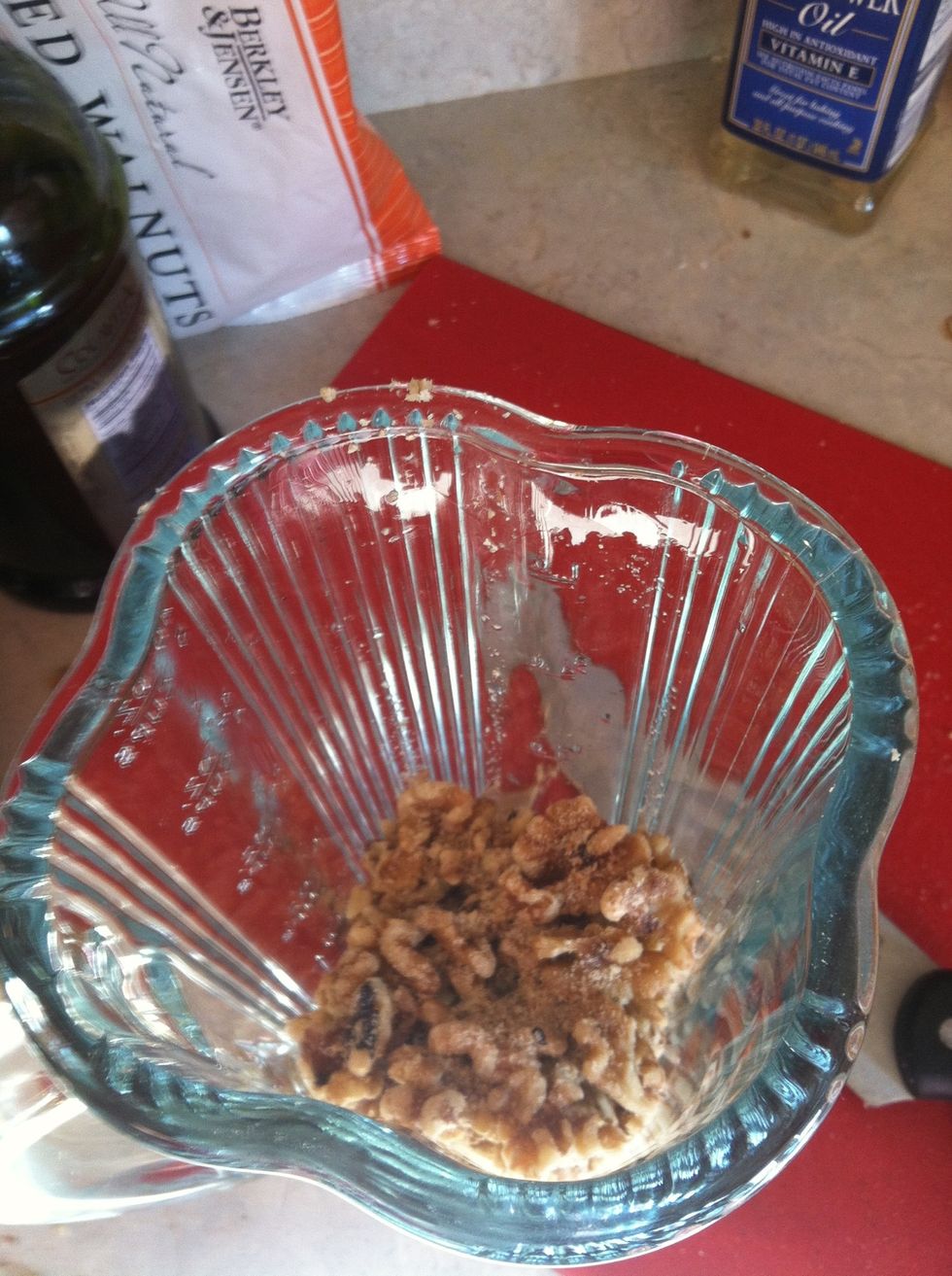 Blend on high. If your blender gets stuck just shake things around and keep trying!
When you finish it should look something like this.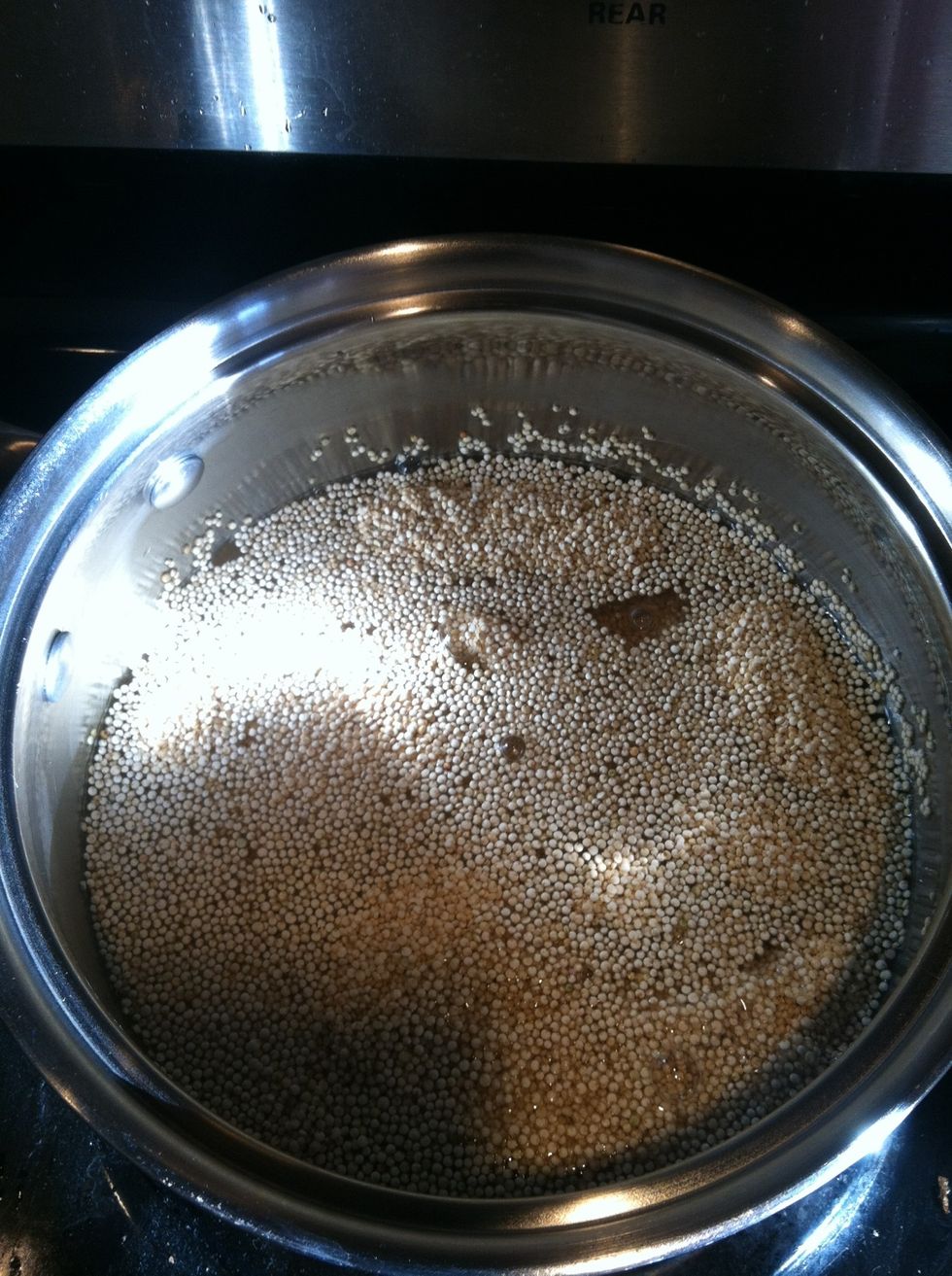 Get your quinoa going. Remember 1c of dry quinoa needs 2c water. Follow this 1:2 ratio and you get about 2c cooked quinoa. Since I only need 1c cooked I use 1/2c quinoa 1c h20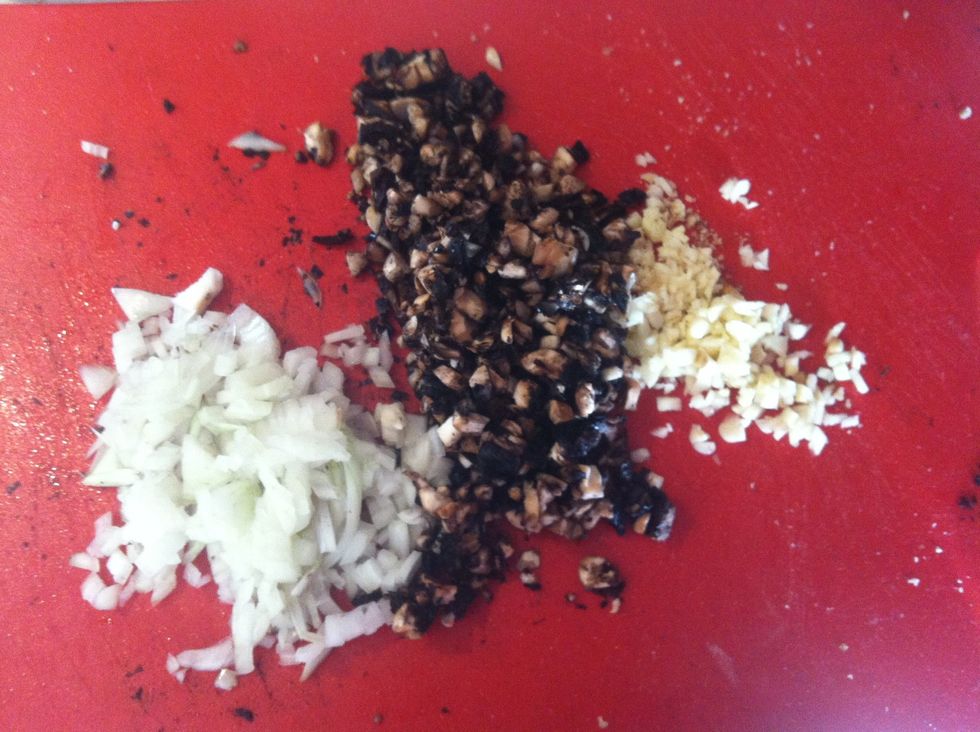 Chop up your onion, black olives, and garlic
Running out of counter space so it's time to dump everything into one big bowl. Potatoes, Quinoa, onion, garlic, walnuts, olives.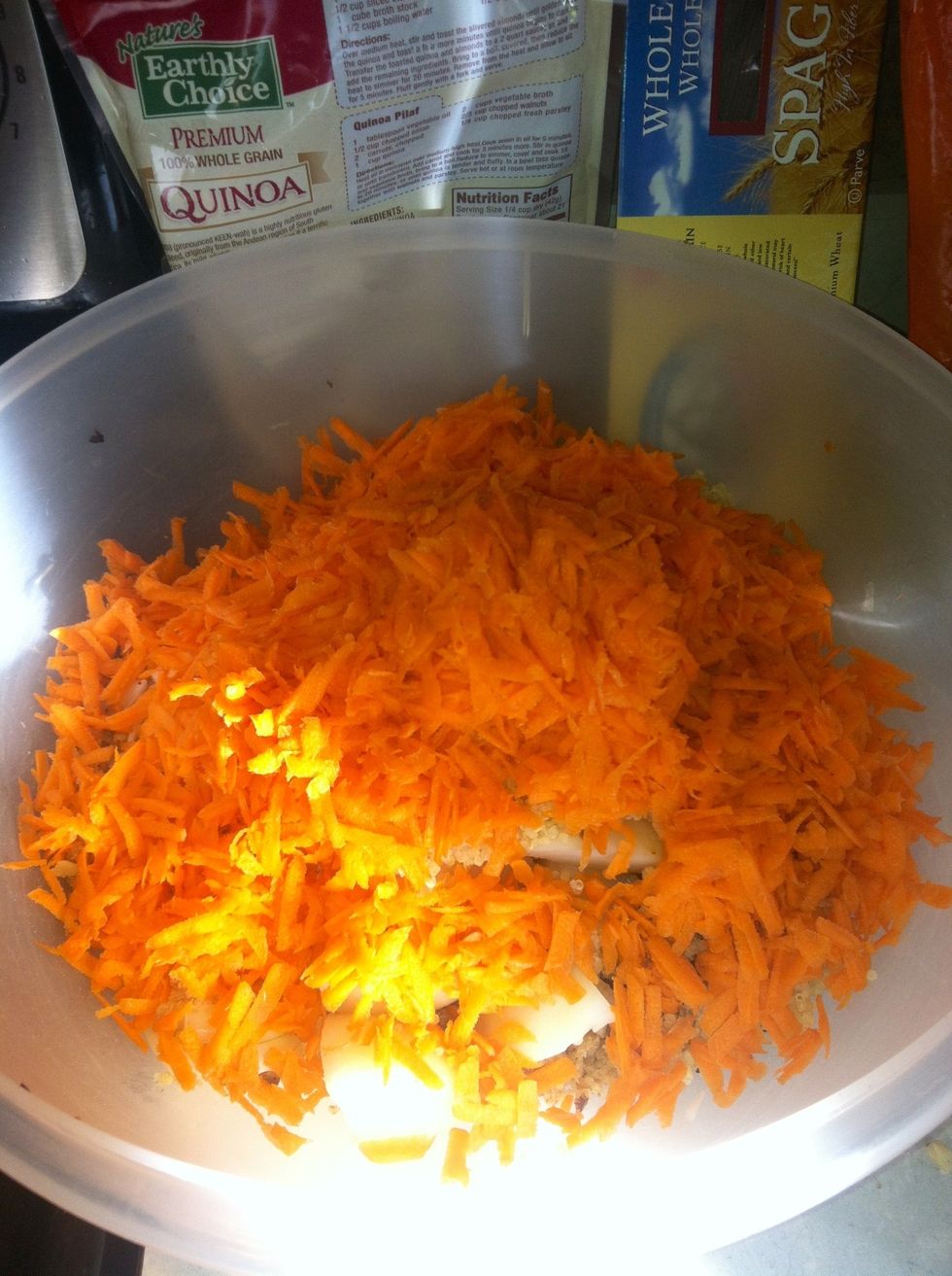 Grate your carrots and throw those in on top
Open up your can of garbanzos and mash them up. Throw them in the big bowl when they are smooth
Add mayo. I'm using Hellmans but vegan mayonnaise should work just as well.
Start adding your seasonings. Stir, taste, and add more to suite your preference. Here I add salt, cumin, basil, oregano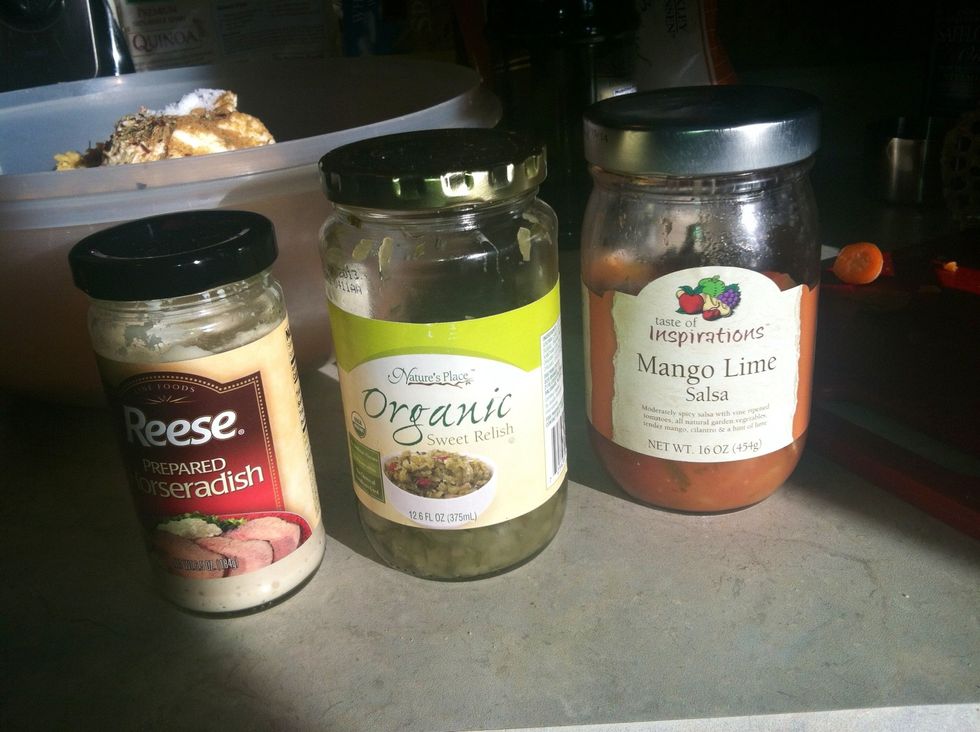 Horseradish, relish, and this mango salsa seem good to add too!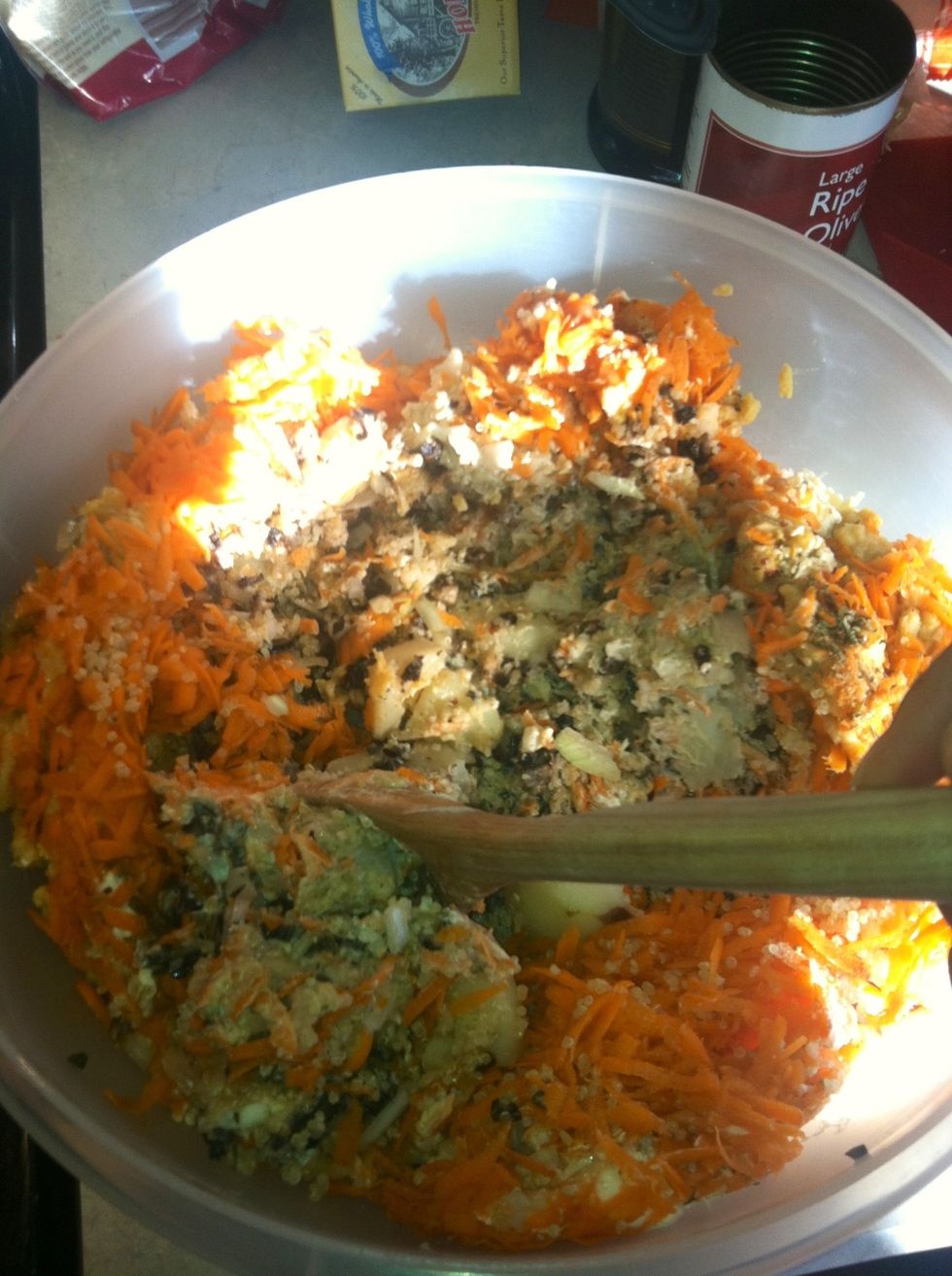 Stir it together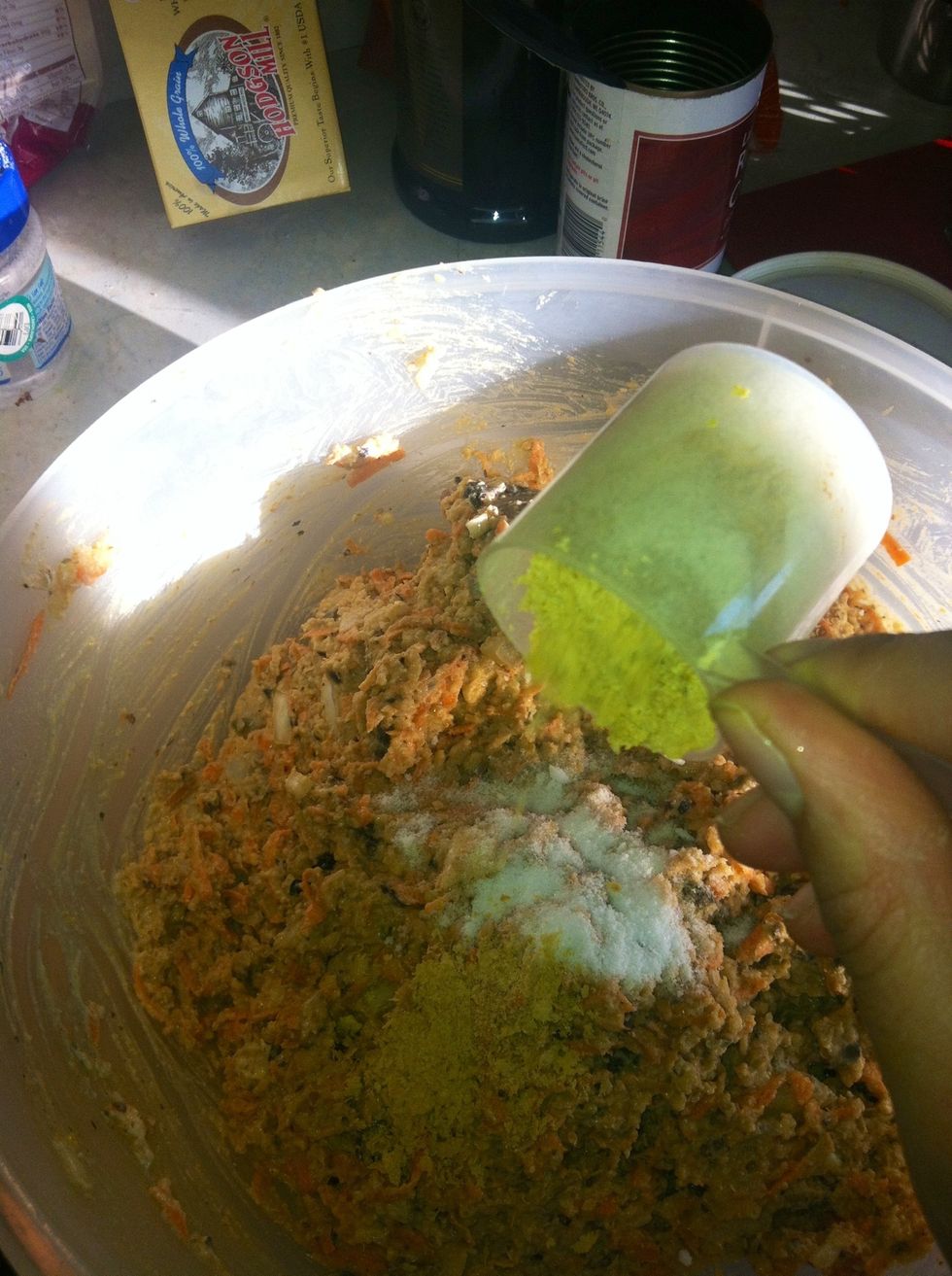 I add more salt and the nutritional yeast at this step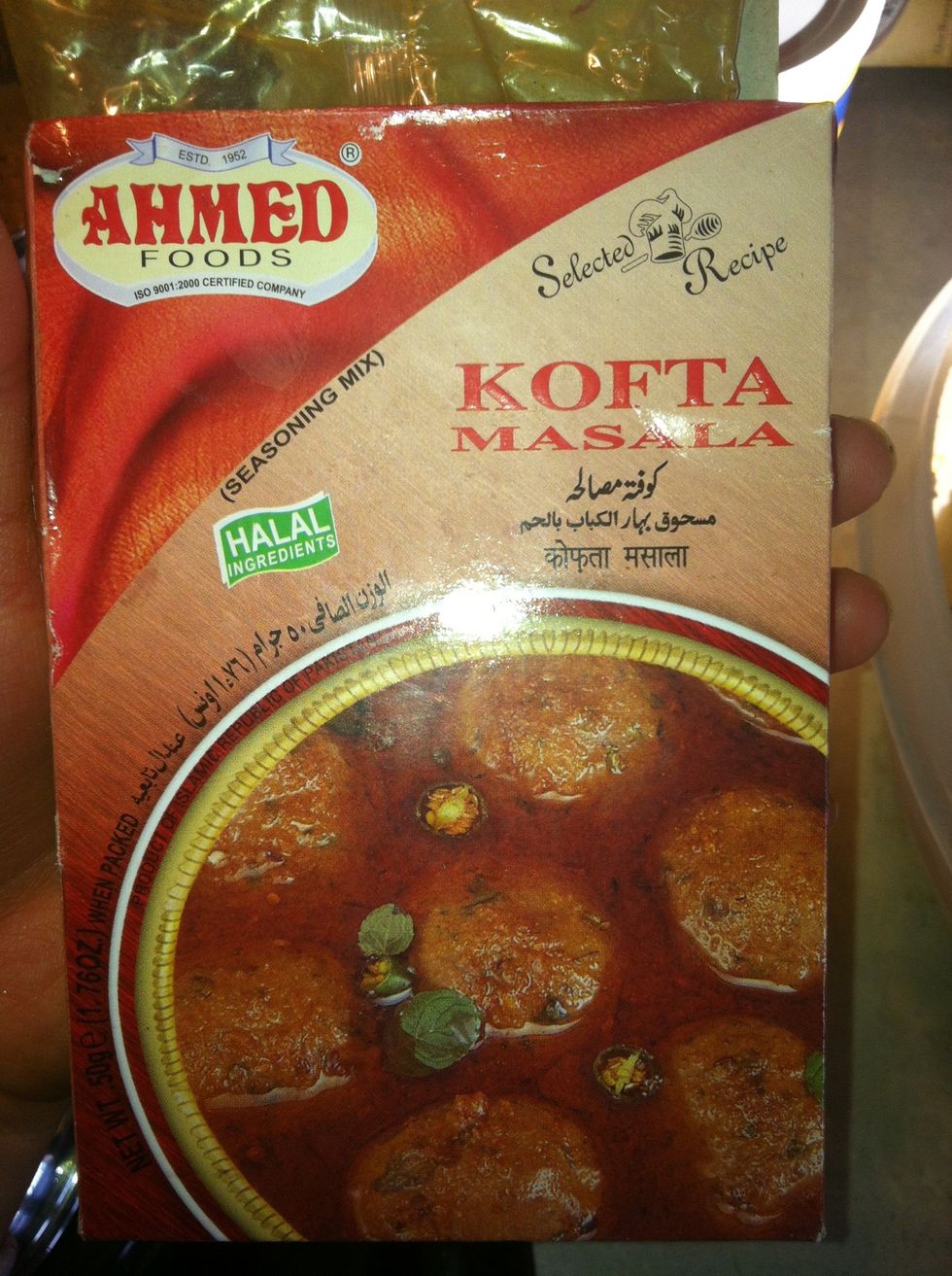 Indian spice pack. Season to taste.
Pour in bread crumbs until a thick consistency forms from the mix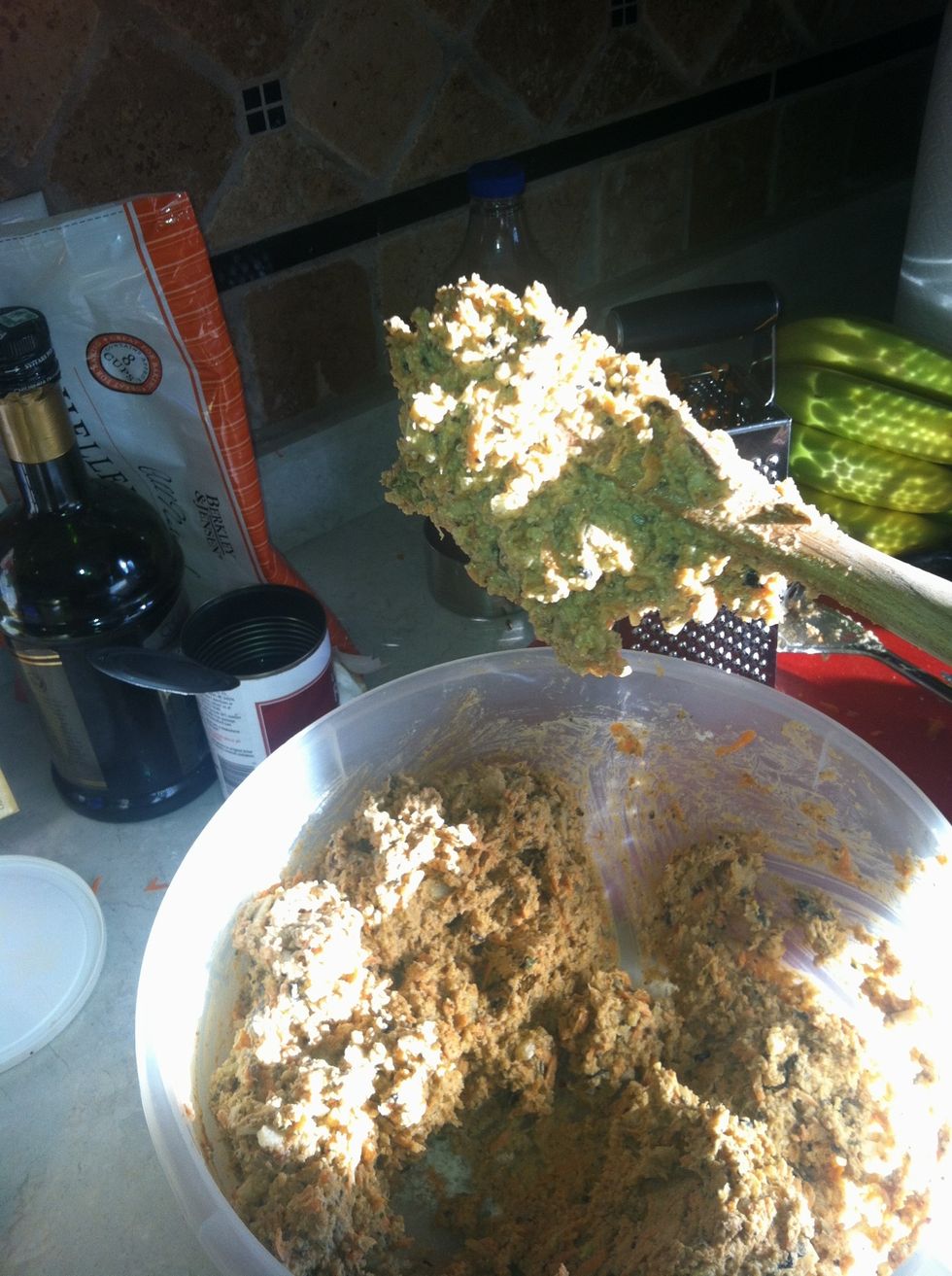 So that the mix sticks to the spoon when held upside down
Oil some baking sheets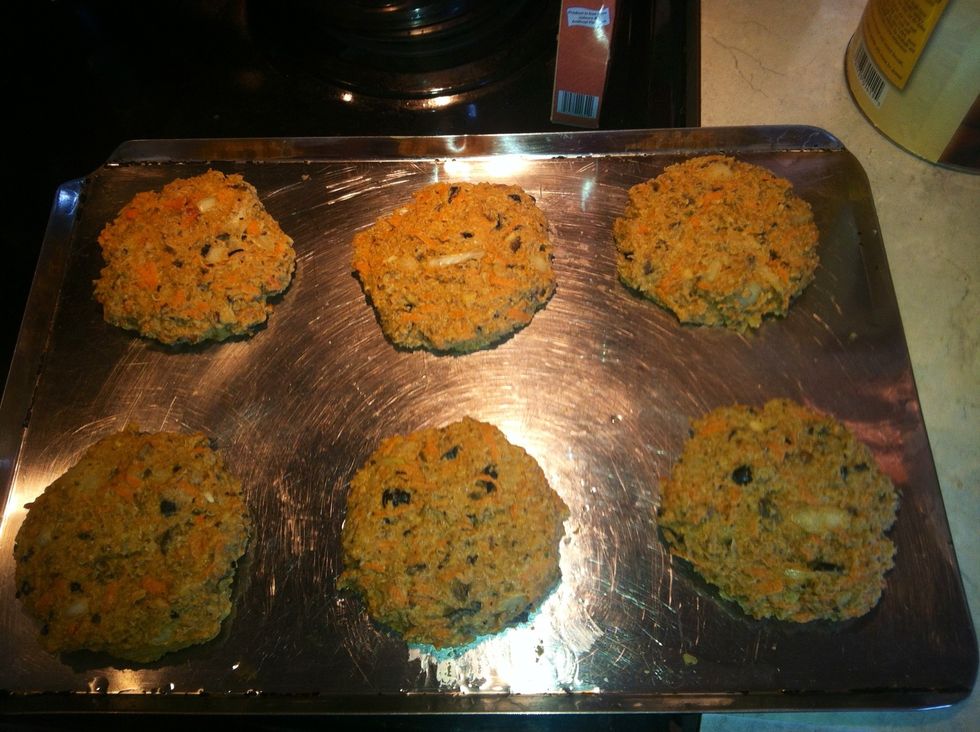 Put a scoop a little smaller than the size of a baseball and smoosh it down with a spoon or potato masher
Put in the oven at 350f for 45 minutes. Take them out and flip them over with a spatula (very carefully). Return them to the oven and cook for another half hour or until they are firm.
You can freeze them or eat them the same day! I like to make a lot of them and freeze them for whenever I want a veggie burger. Time consuming, but a huge money saver in the long run. Enjoy!
3.0 Large carrots
2.0 Potatoes
1/2c Chopped. Black olives
1.0 Portobello mushroom
1.0 Onion
5.0 Garlic cloves
1/2c Quinoa
Breadcrumbs
1/2c Mayonnaise
1/2c Chopped walnuts
1/3c Nutritional yeast
Cumin
Salt
Soy sauce
Indian spice pack
Basil
Oregano
Nutmeg
Horseradish
Relish
Red Pepper Flakes
1/3c Flour
1.0 Can garbanzo beans
Salsa