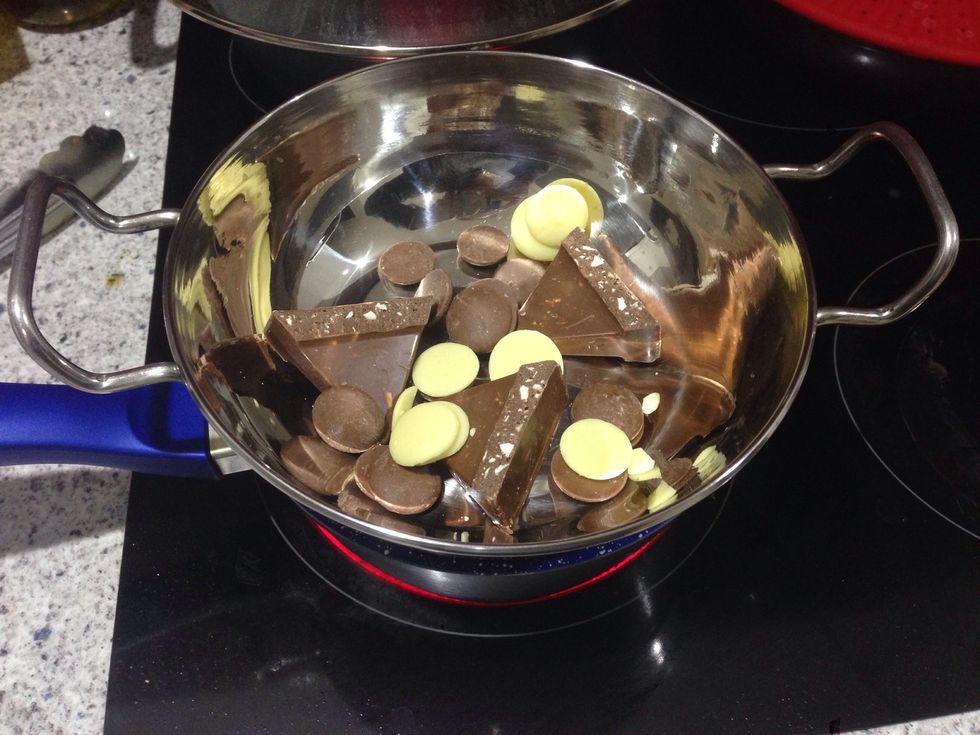 In a bowl on top of boiling water, add 5-6 bars of tobelerone and a few pieces or dots as I have of dairy and white chocolate and melt.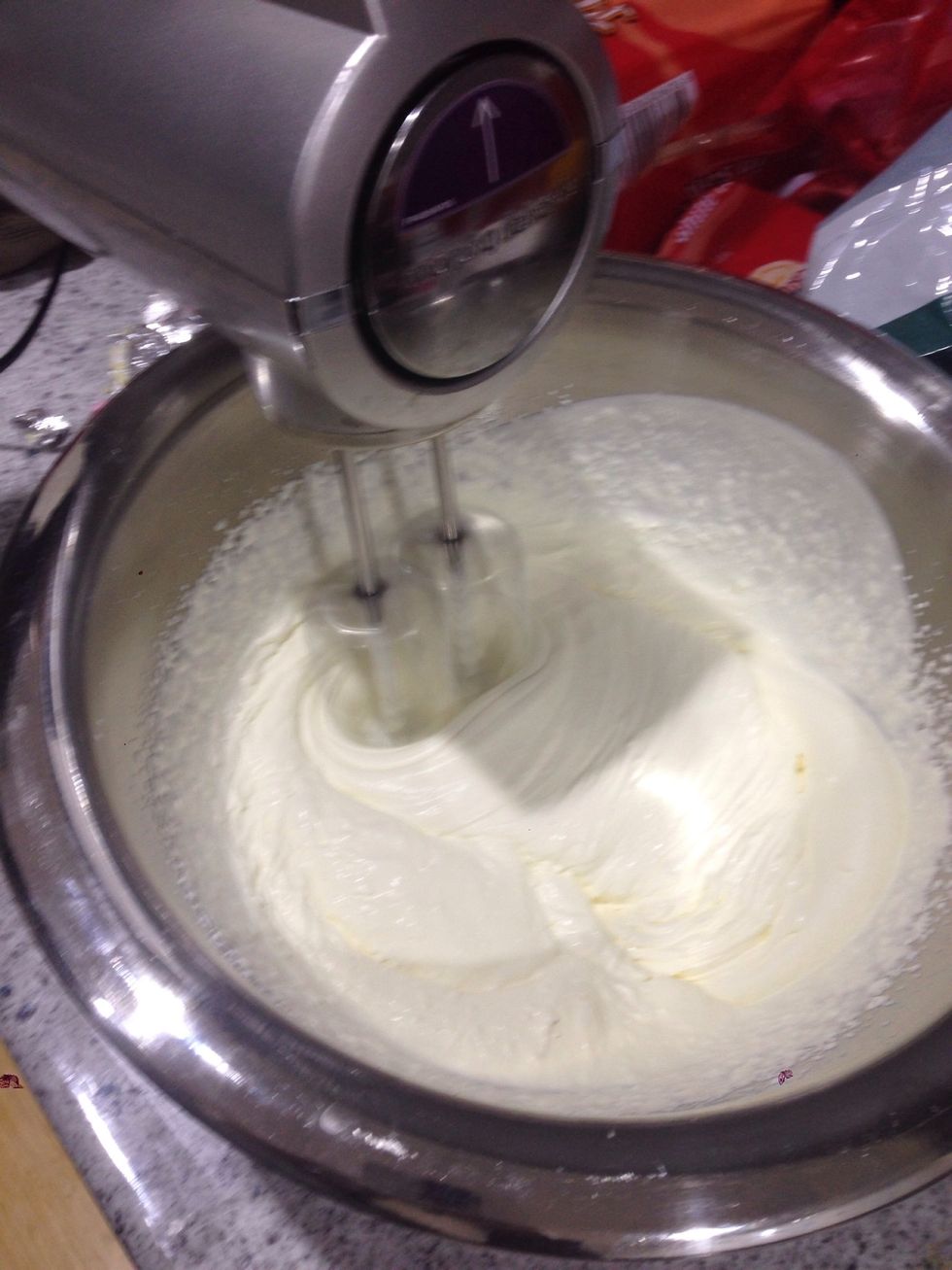 Whisk your thickened cream.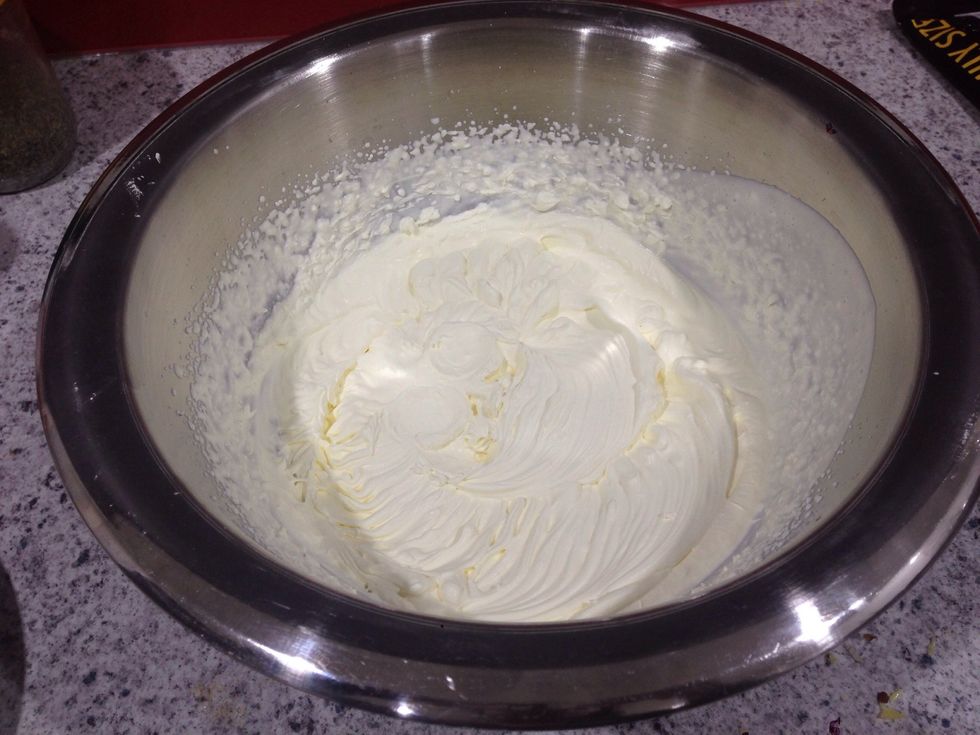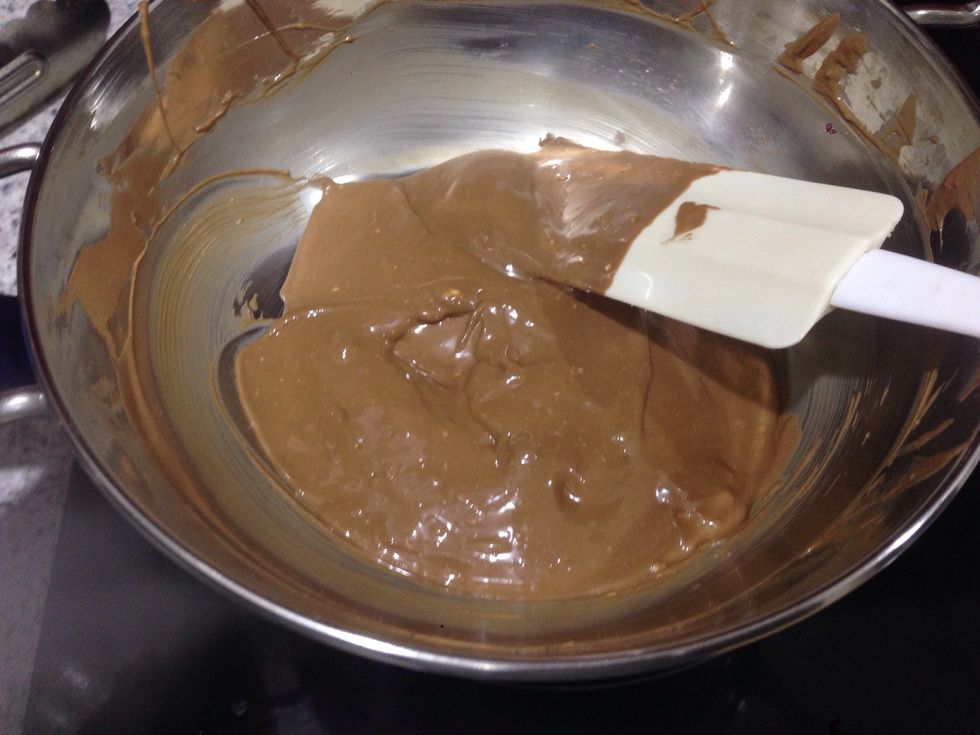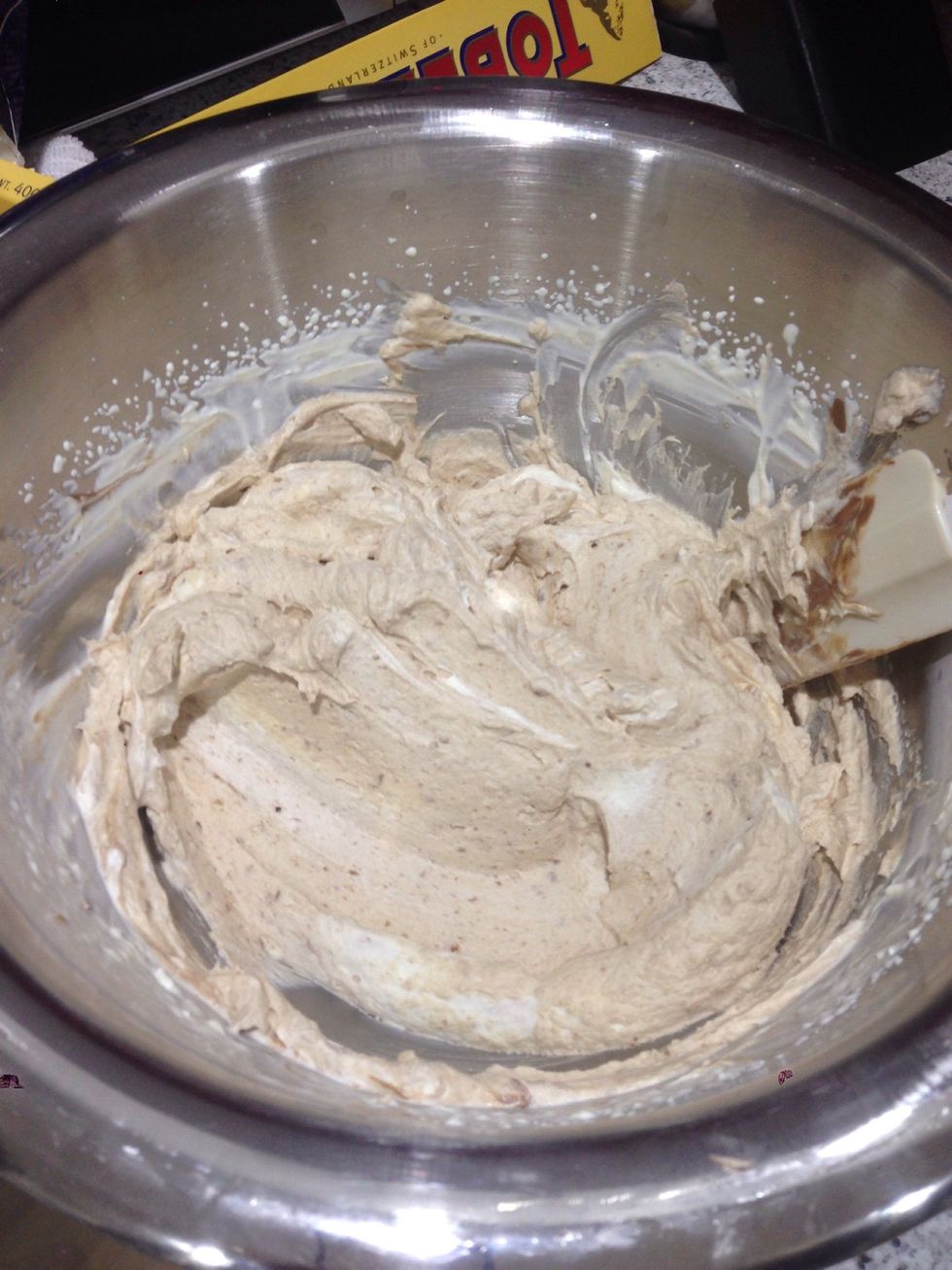 Fold in melted chocolate. DO NOT MIX OR WHISK THROUGH!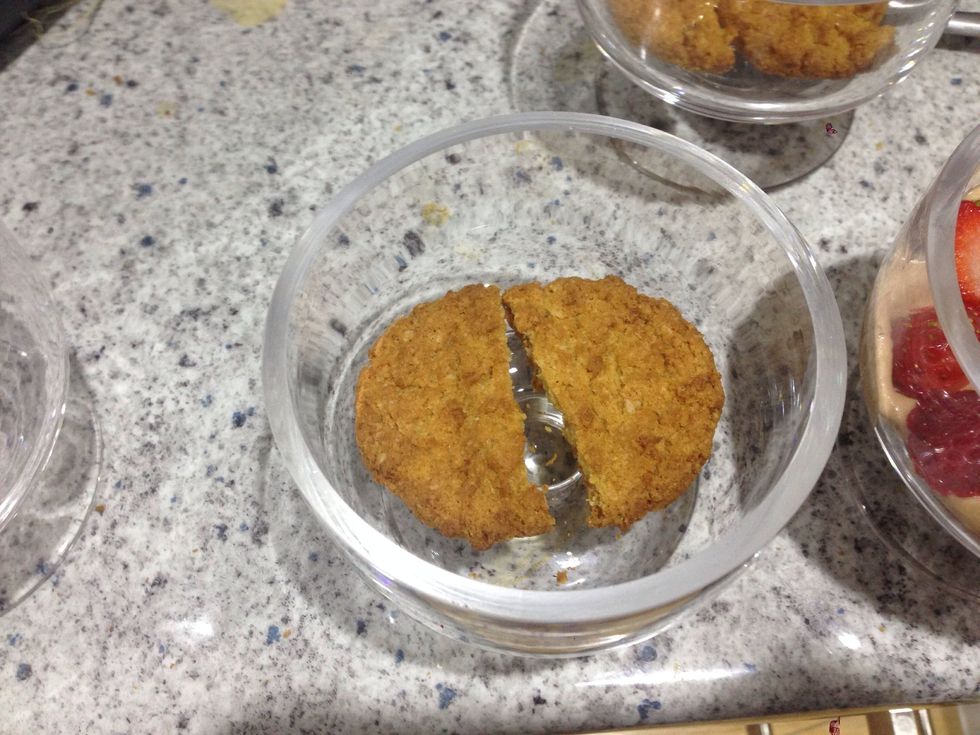 In any chosen desert dish add either bought or home made Anzac biscuits on the bottom.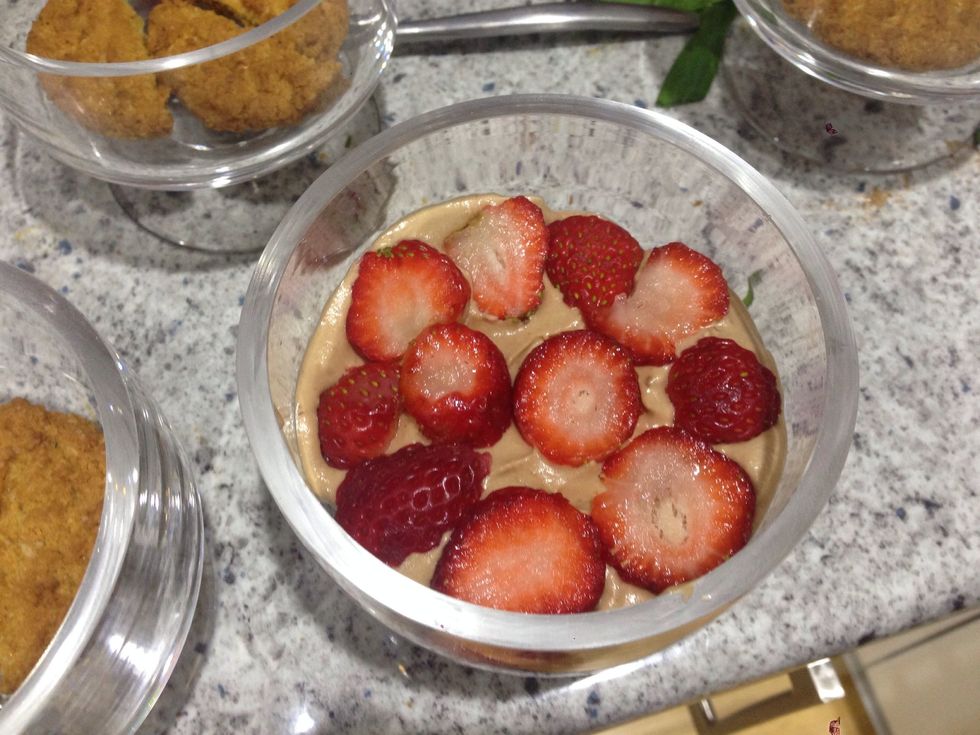 Till you think you have added enough chocolate in your cream, place in dish and then add some cut strawberries on top. (If you can't taste the toblerone enough, melt some more and add).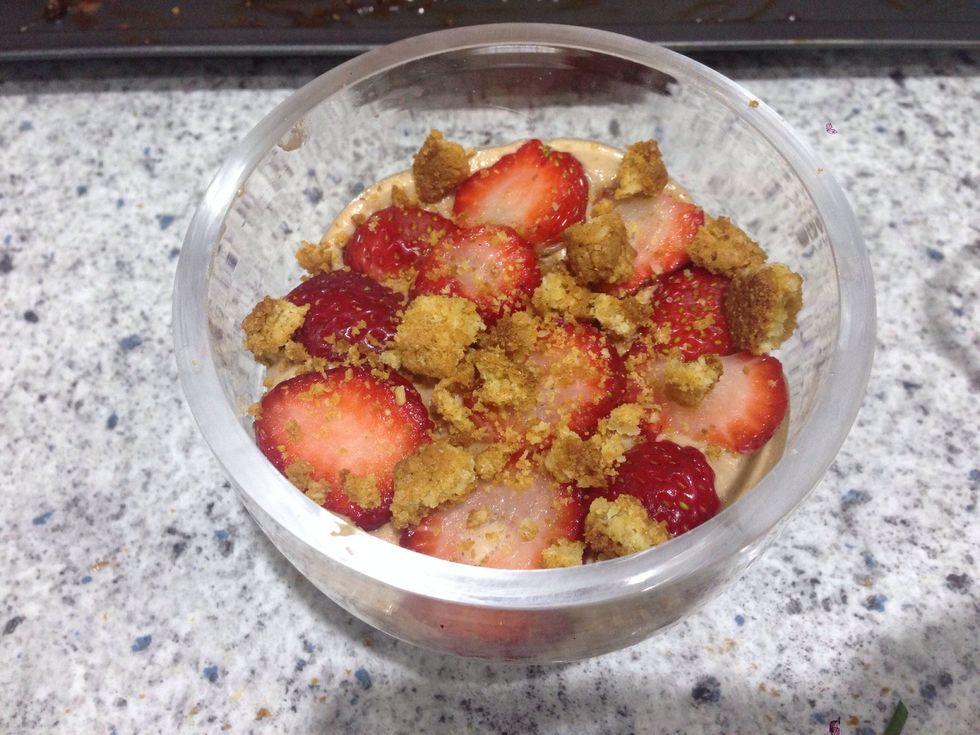 Crumble some Anzac biscuit on top.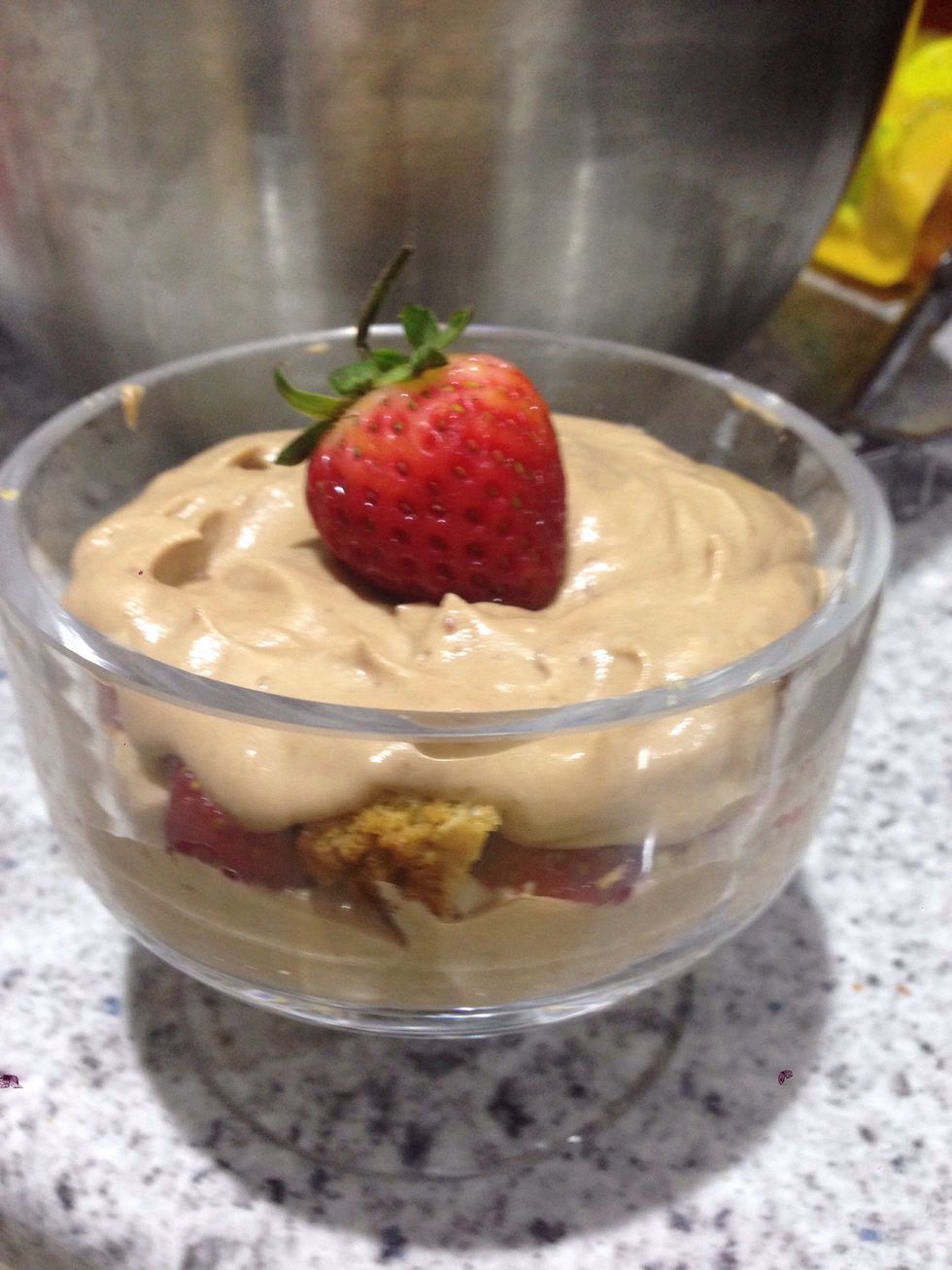 Add more mousse & place a strawberry on top. Yummm!! So delicious, I get asked to make this at least a couple times a week! (I dnt usually add strawberries but had some in the fridge & still delish!)
You may be wondering why I haven't folded in any egg whites but they're really not needed.I find that its fine to serve straight away, otherwise for a richer & fluffier mousse place in fridge till set
600.0ml thickened cream
1.0 Block tobelerone
White chocolate
Dairy chocolate
Anzac biscuits
Strawberries (not needed)