Pulled pork is great for BBQ sandwiches or to make burritos with! The possibilities are endless and delicious!
2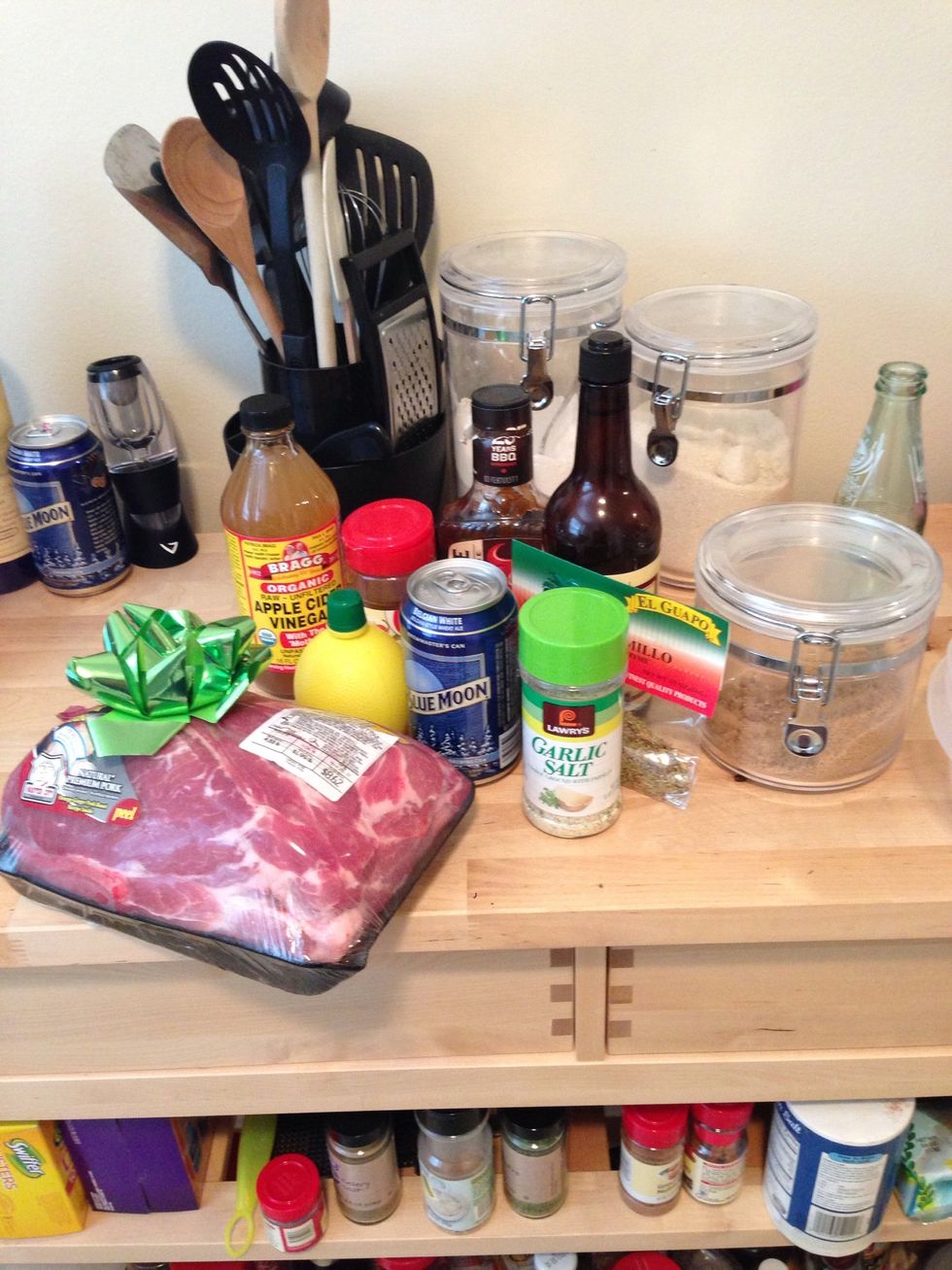 Gather your ingredients.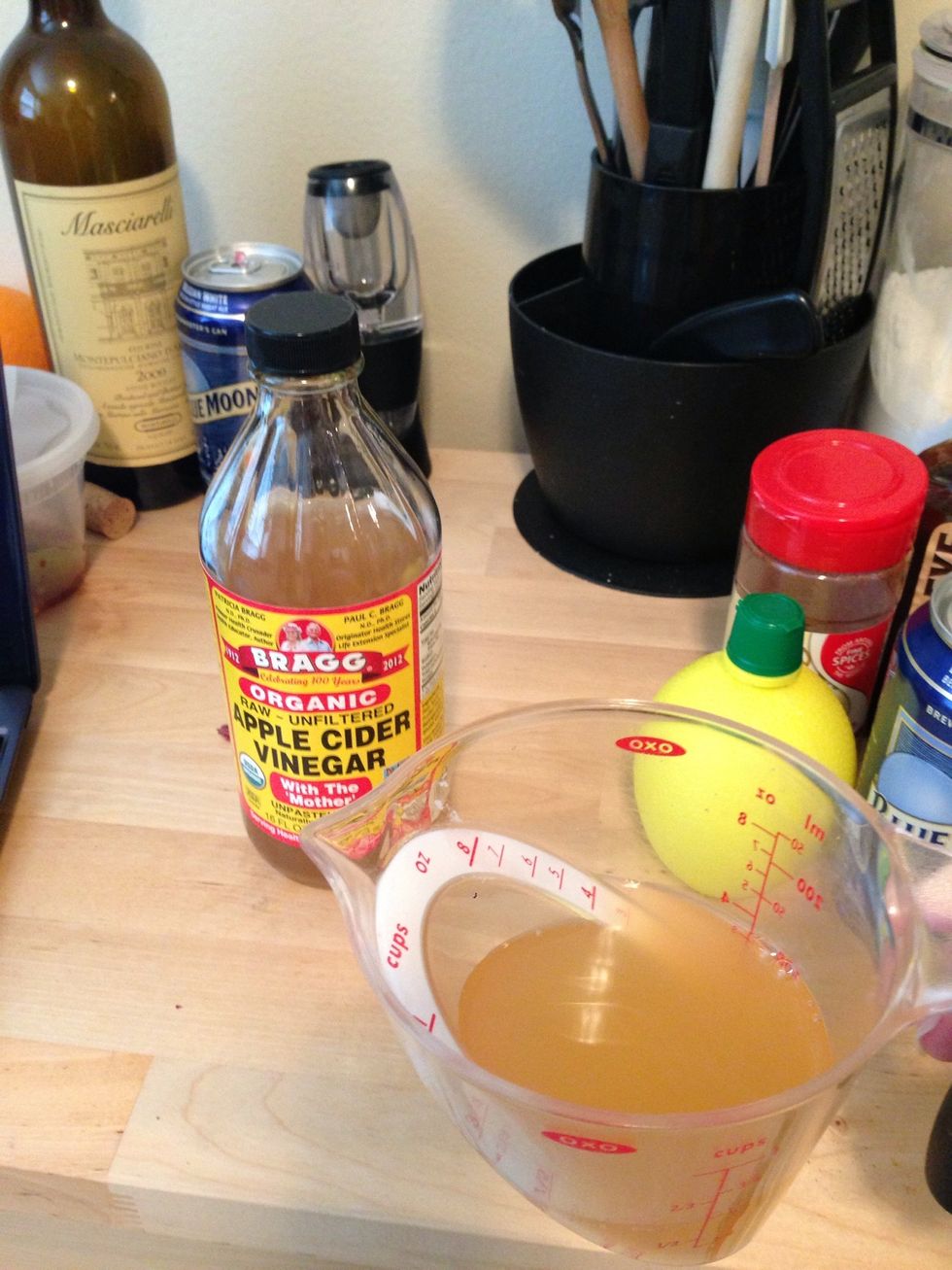 Measure out 1/2 cup of apple cider vinegar and add to a bowl.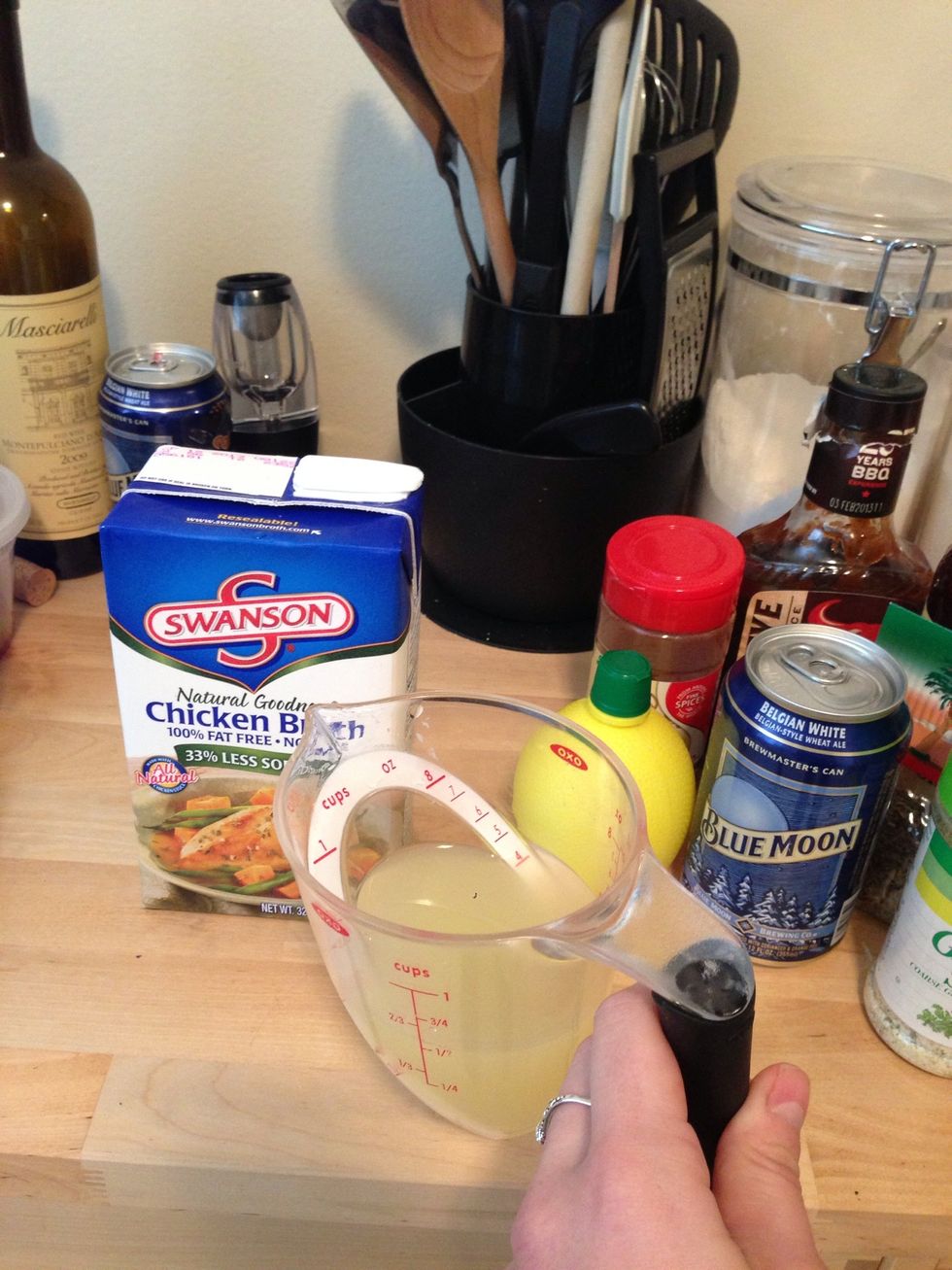 Add 1/2 cup of chicken broth to the bowl.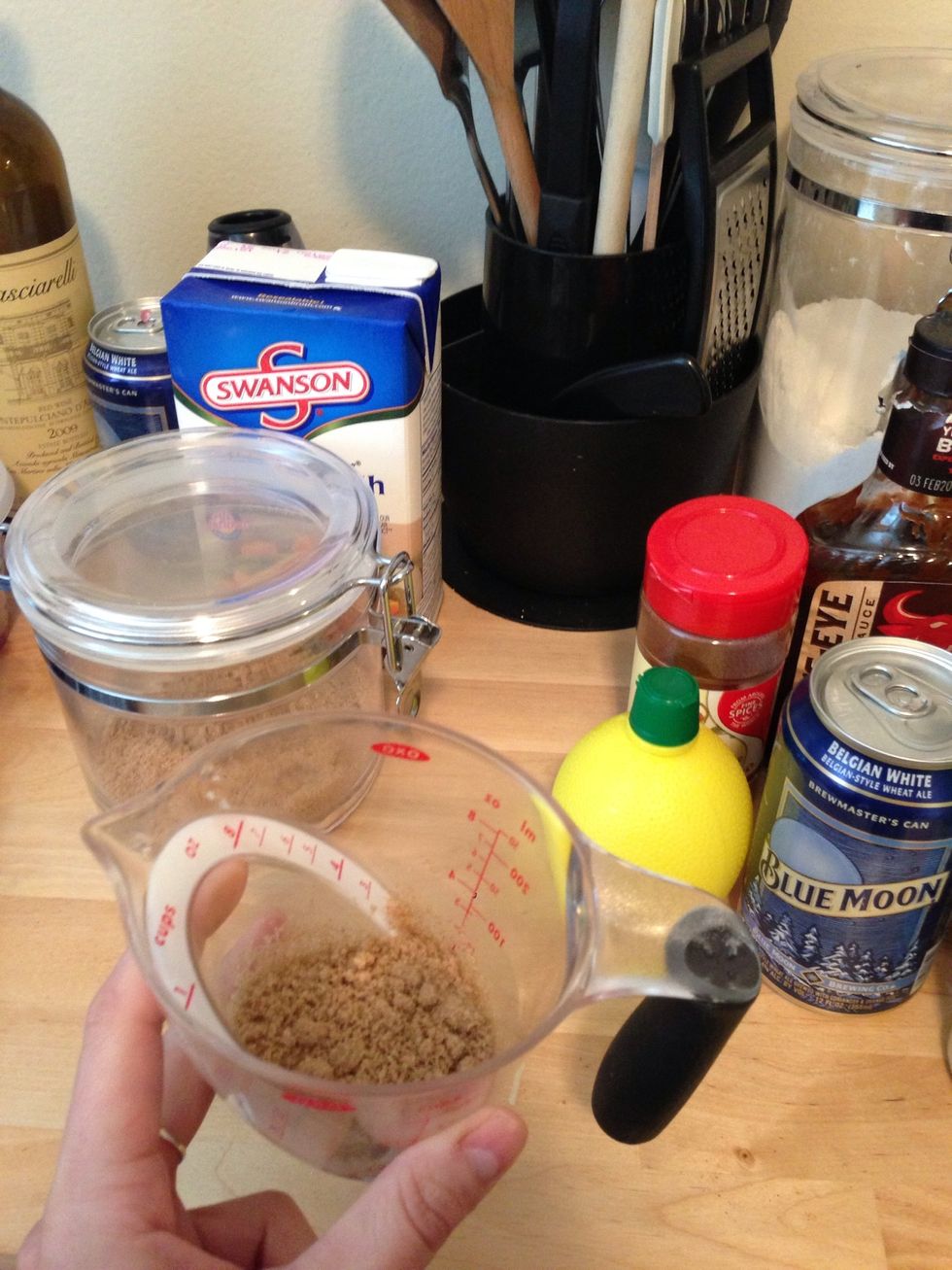 Add 1/4 cup of brown sugar to the mixture.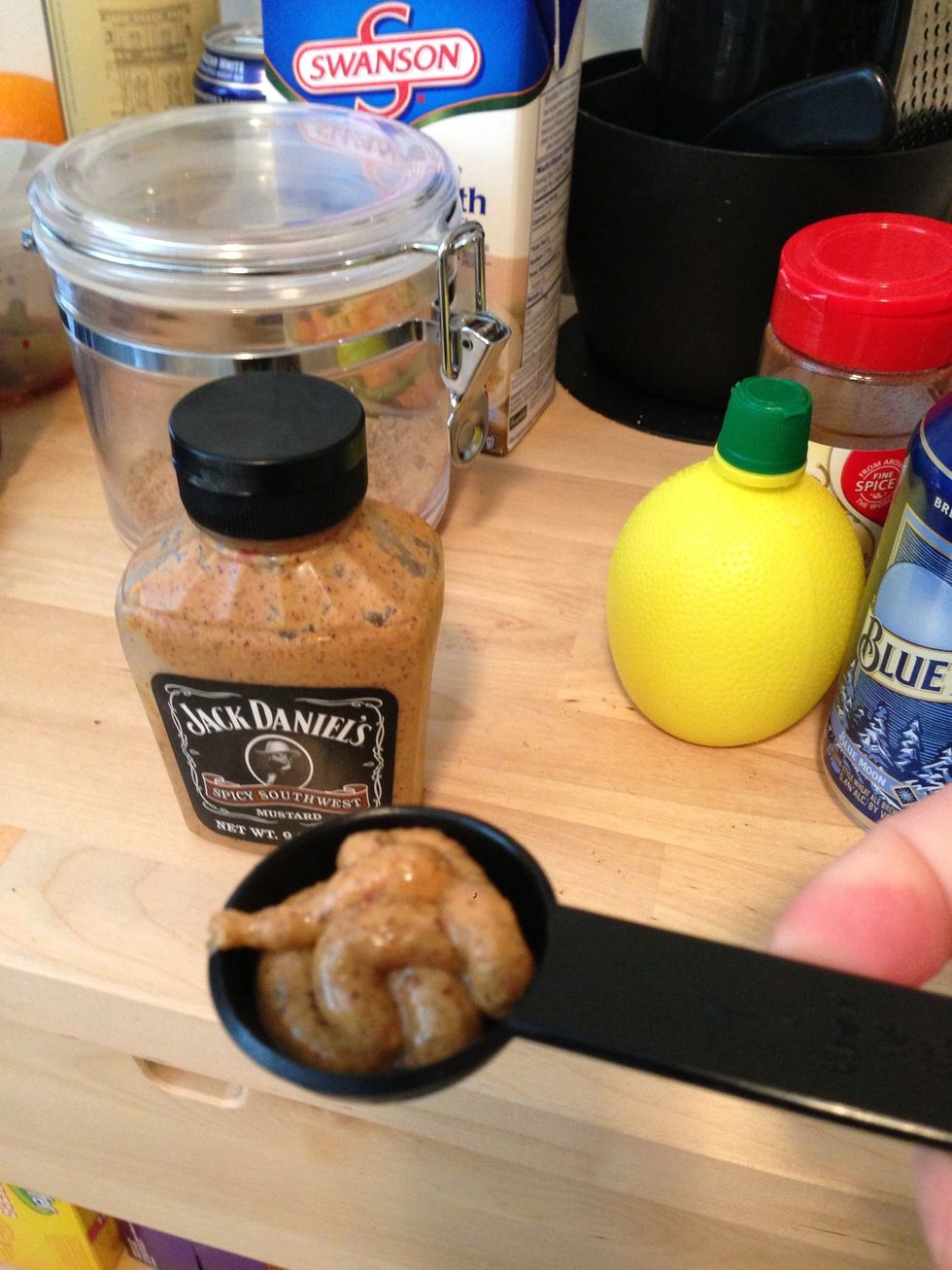 Add 1 Tbsp of mustard to the bowl. I personally like the spicy kind.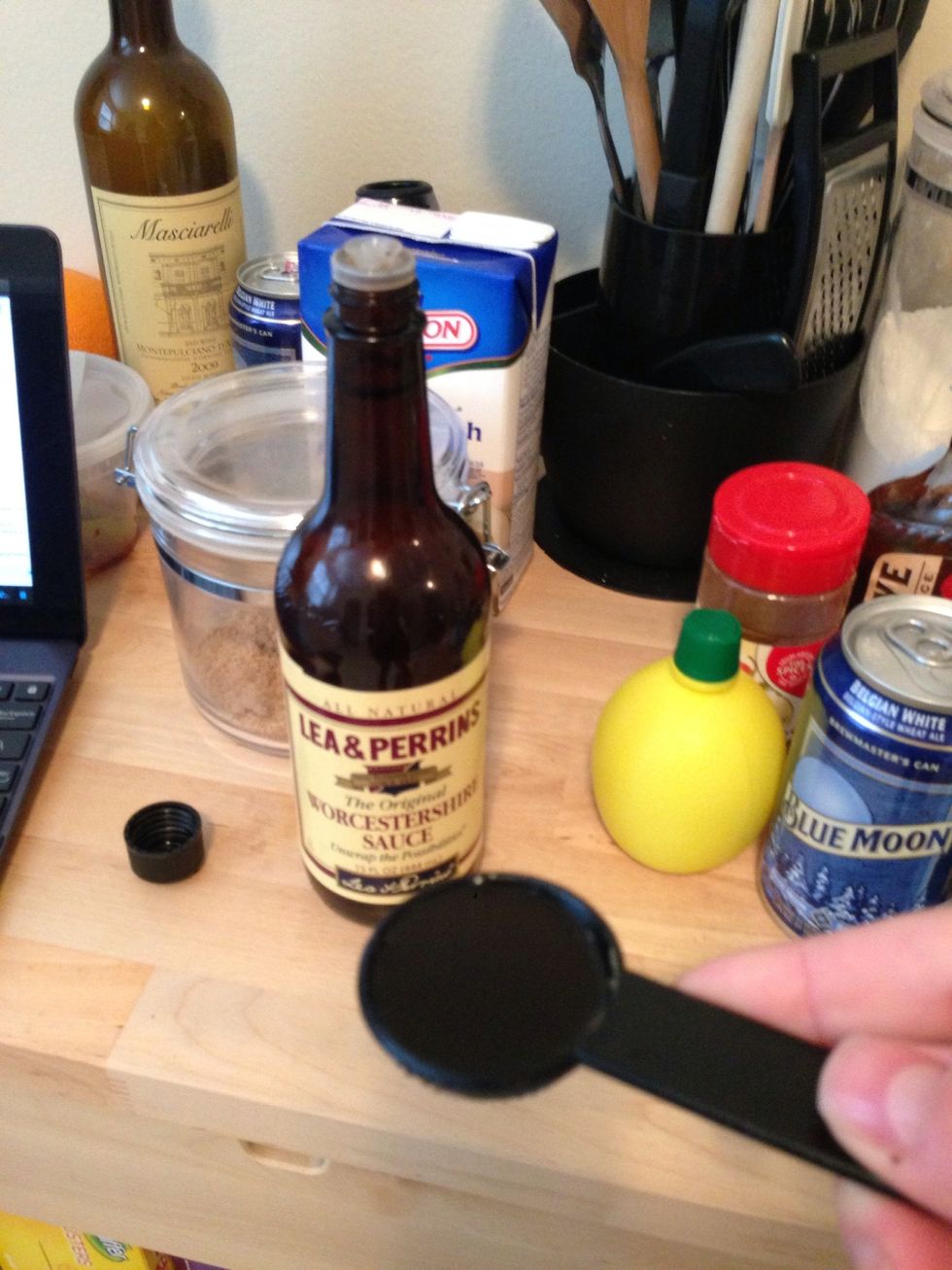 Add 1 Tbsp Worcestershire sauce to the bowl.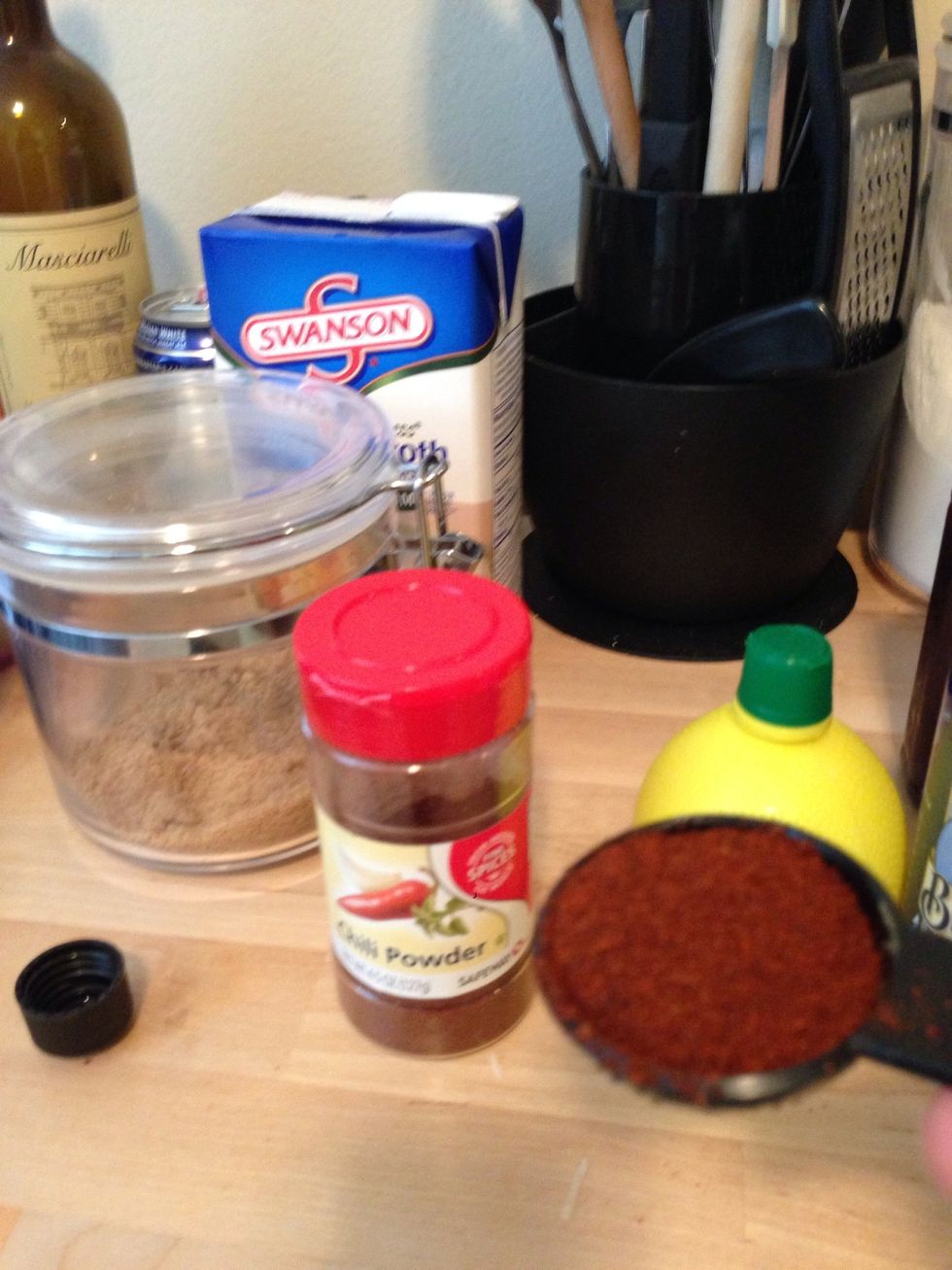 Add 1 Tbsp chili powder to the bowl.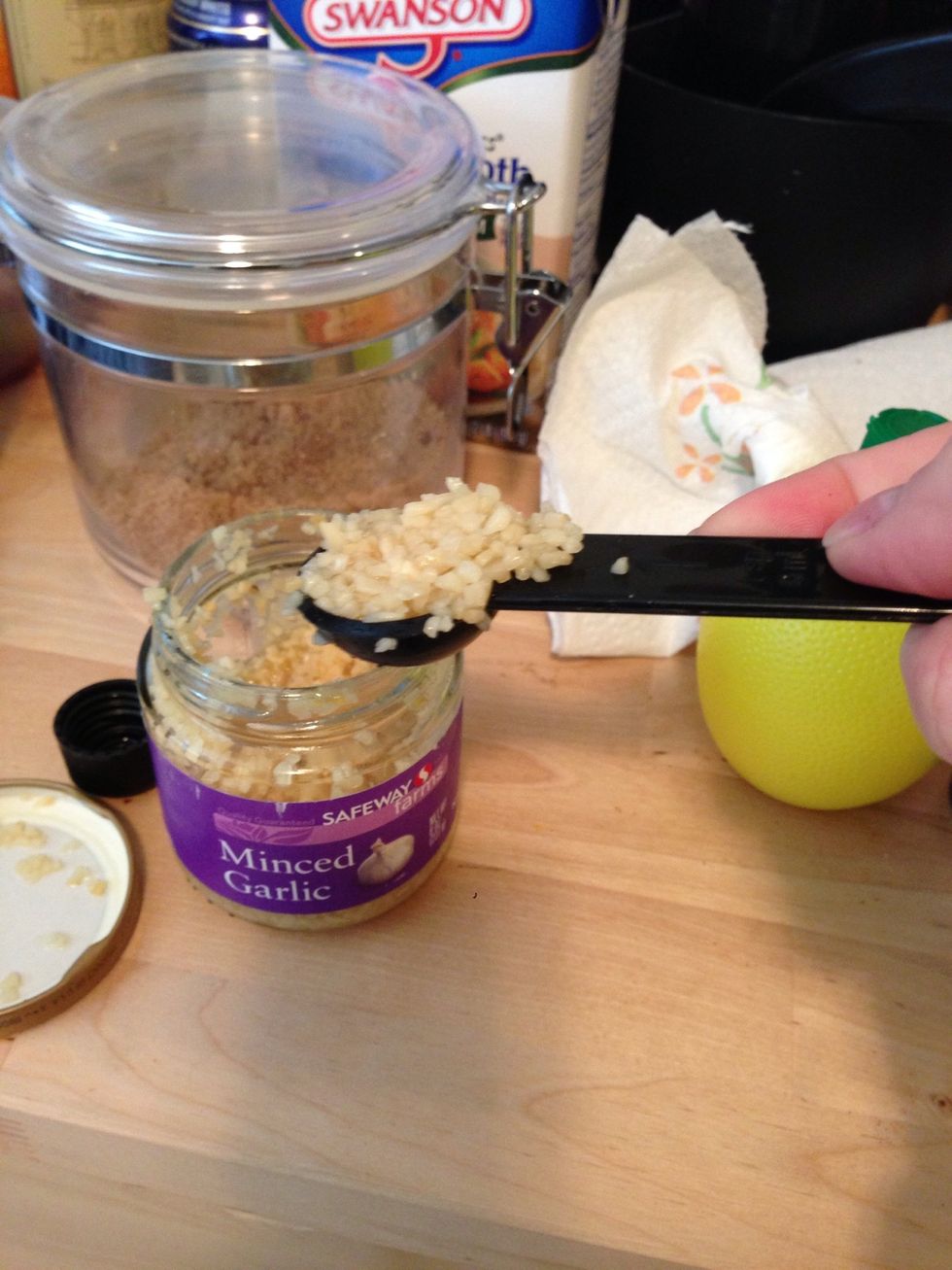 Add 2 cloves of minced garlic or 1 tsp of preminced garlic to the bowl.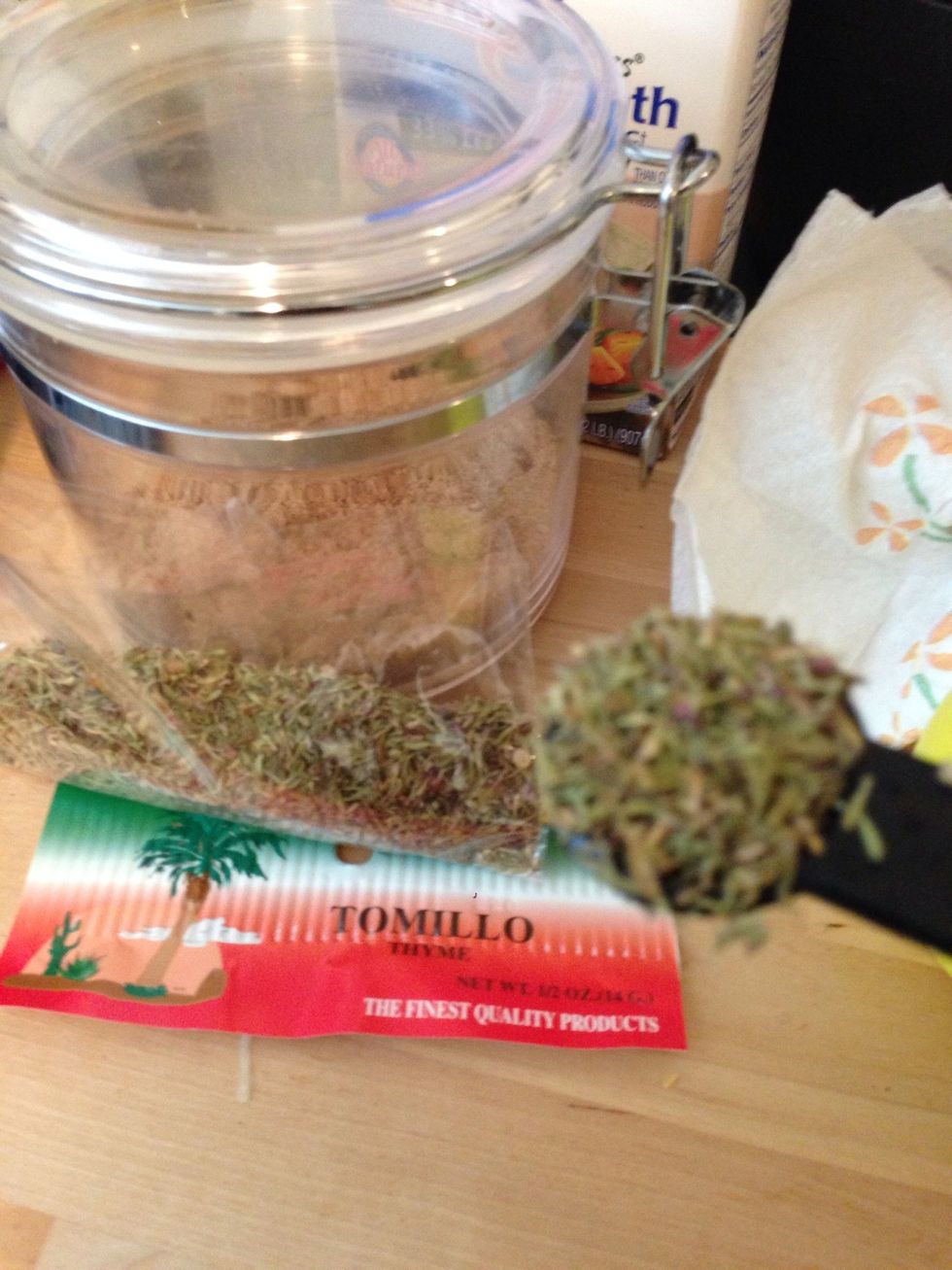 Add 1 1/2 tsp of thyme to the bowl.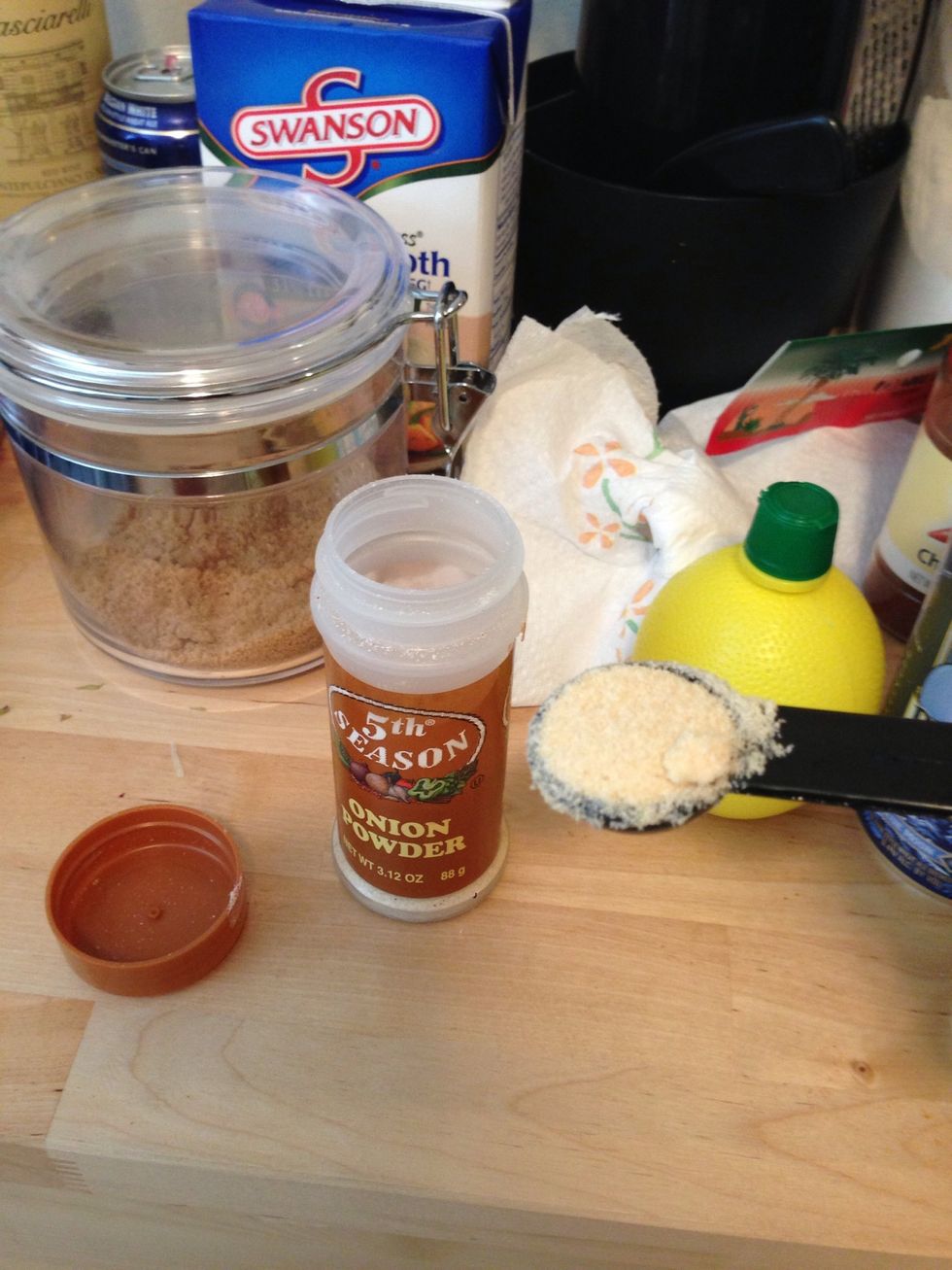 Add 1 tsp of onion powder to the bowl.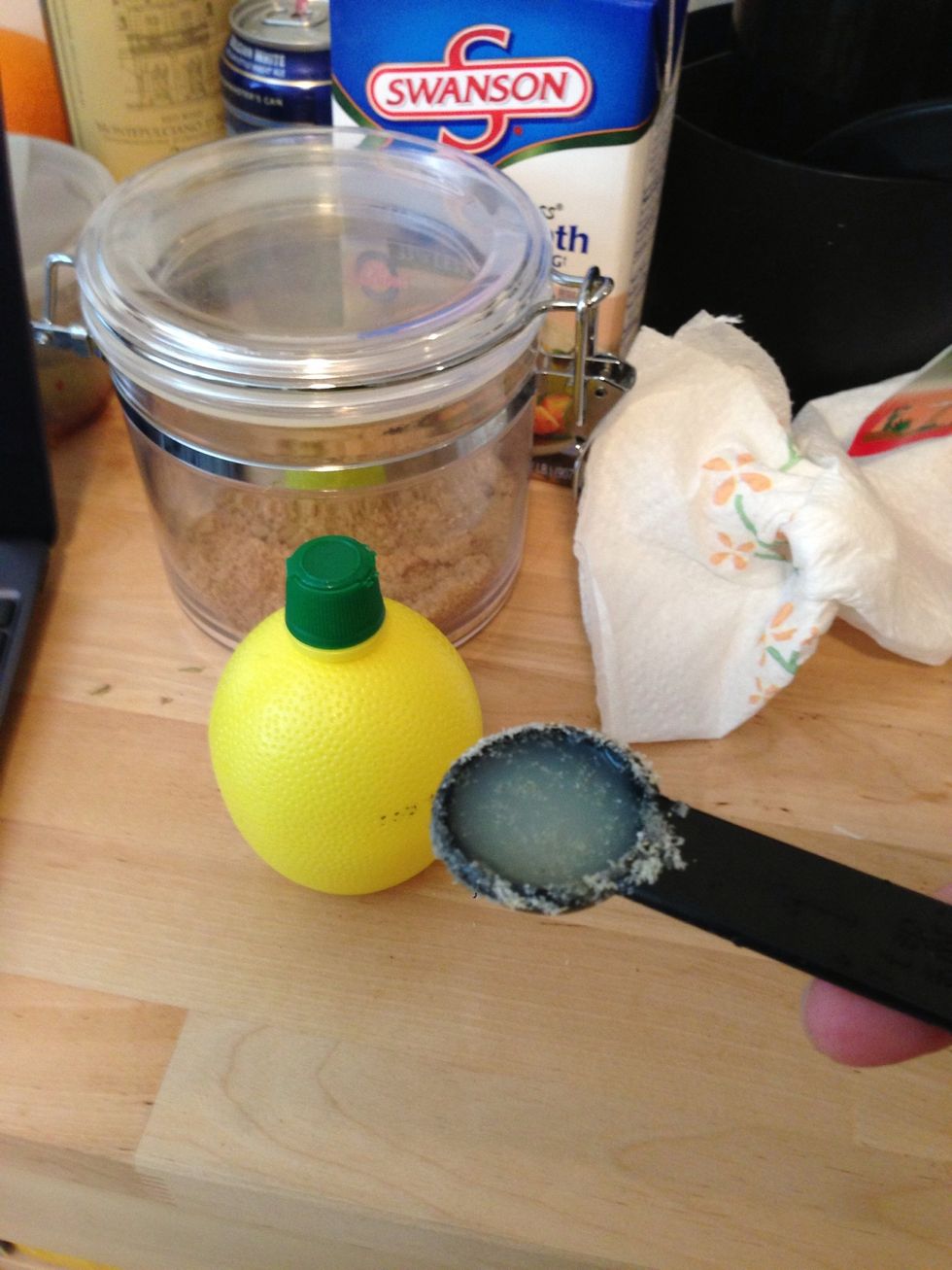 Add 1 tsp of lemon juice to the bowl.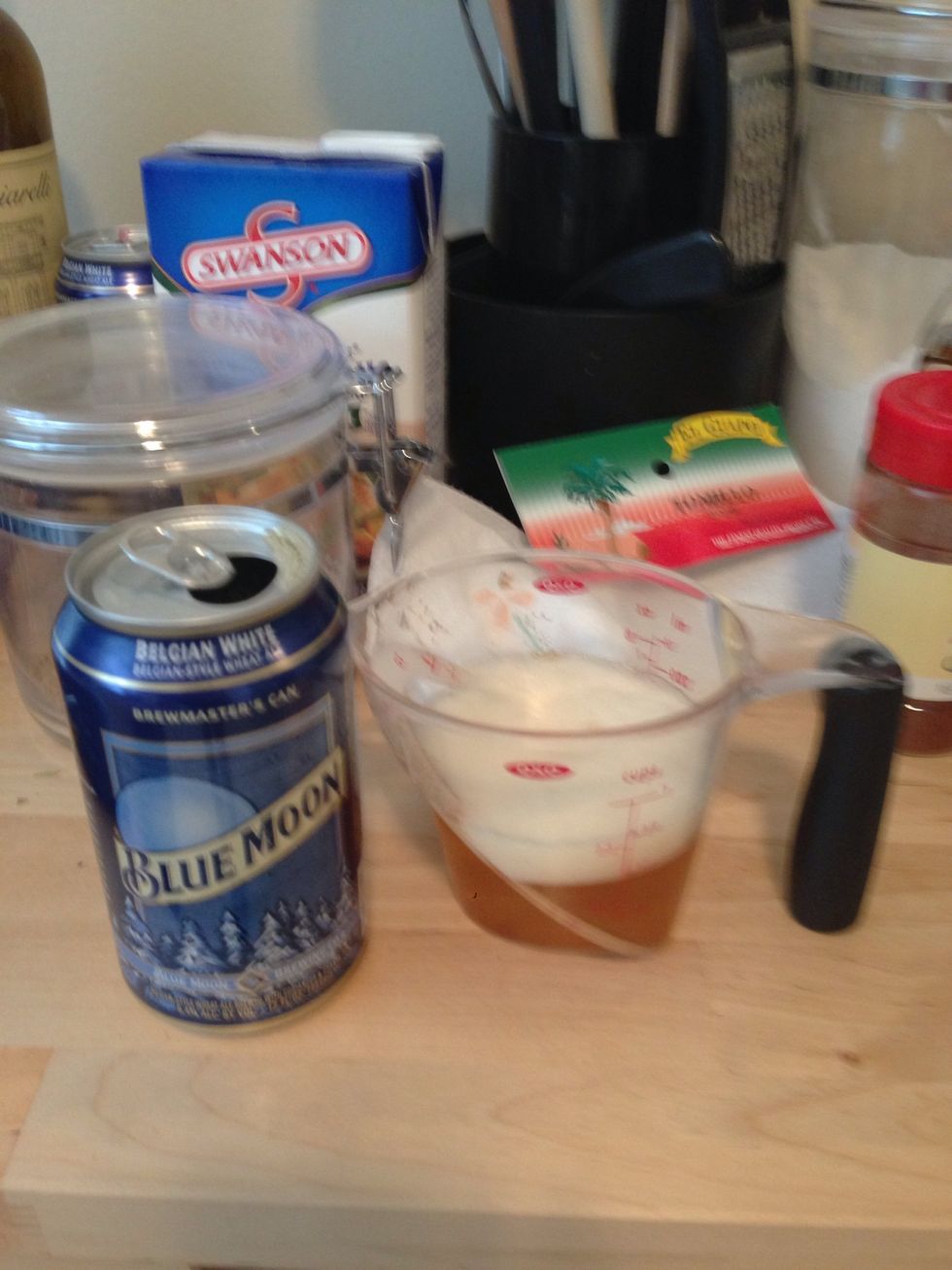 Add 6 oz of beer to the bowl.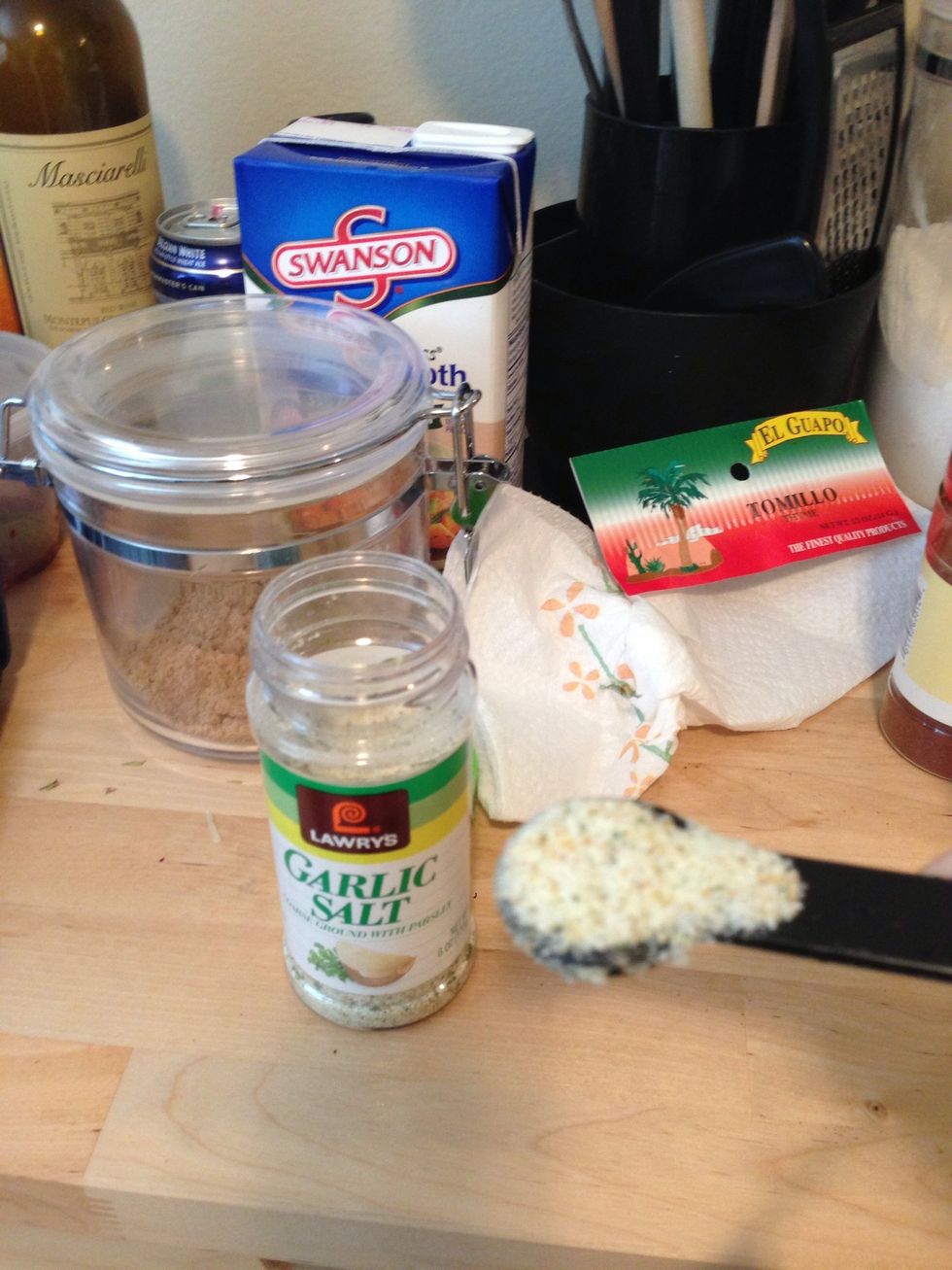 Add 1 tsp of garlic salt to the bowl.
Whisk all of the bowl ingredients together.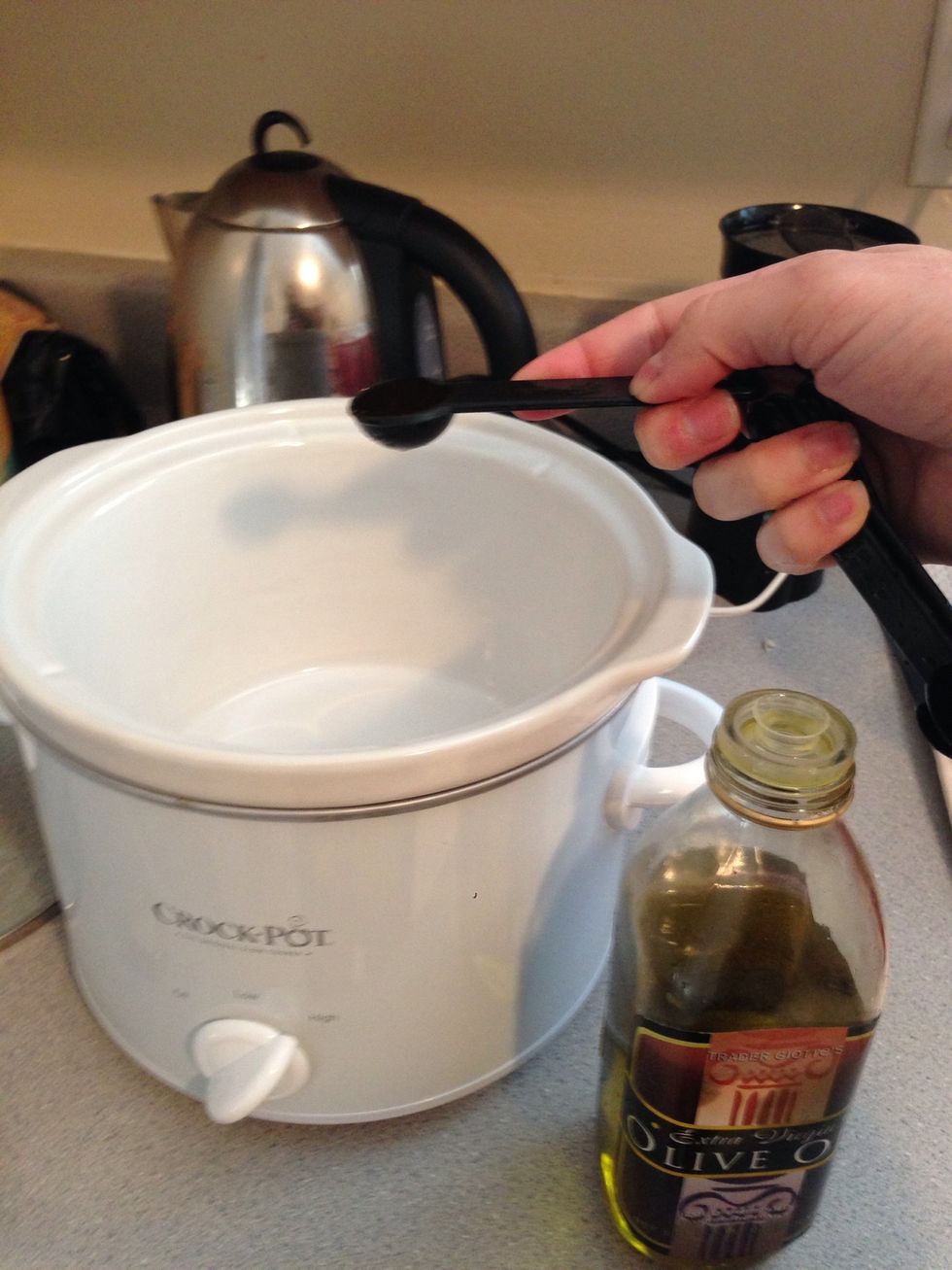 Add 1 tsp of oil to the crock pot and start the crock pot. High takes around 5 hrs, medium around 8 hrs, and low around 12 hrs.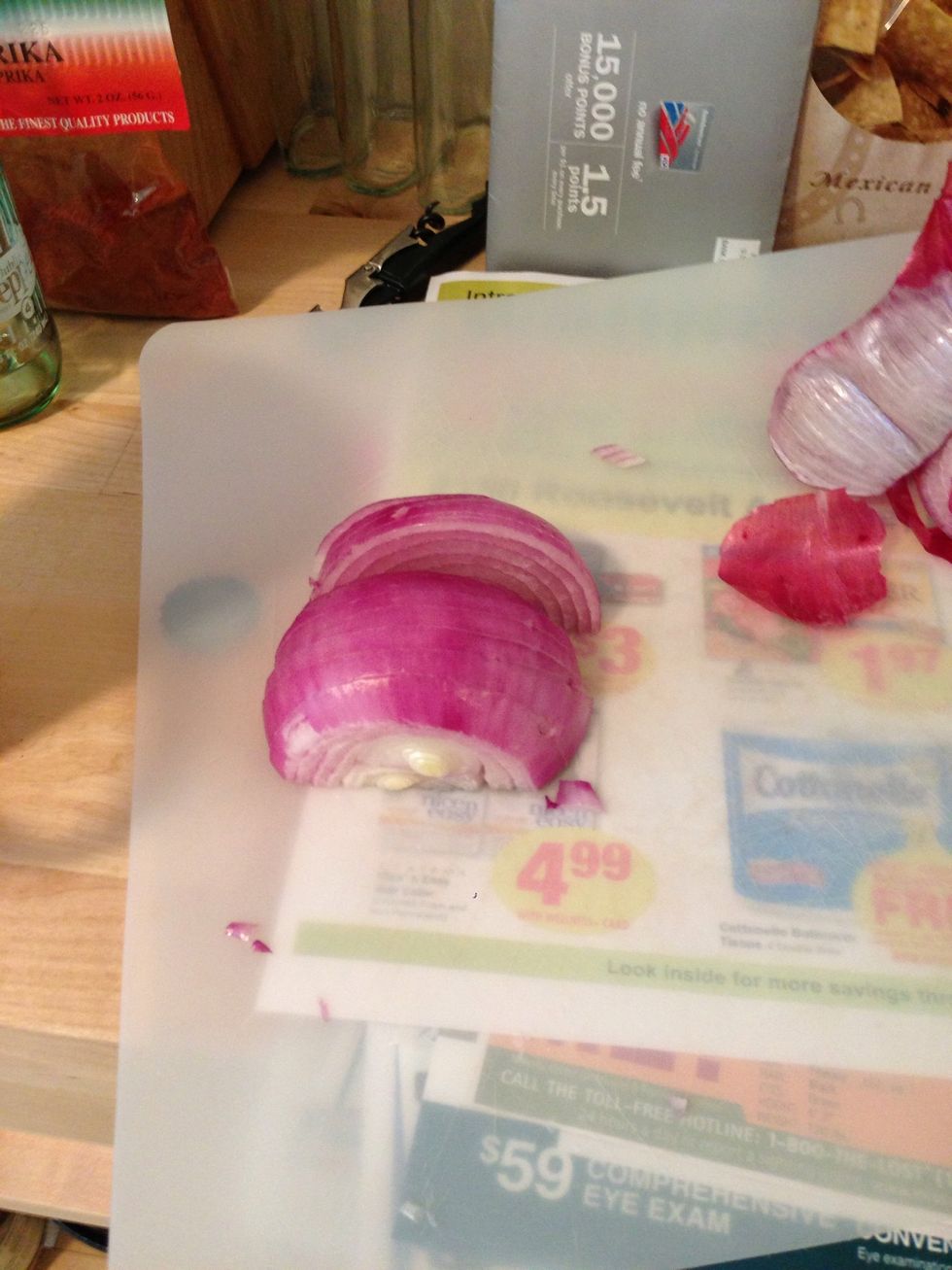 Slice the onion.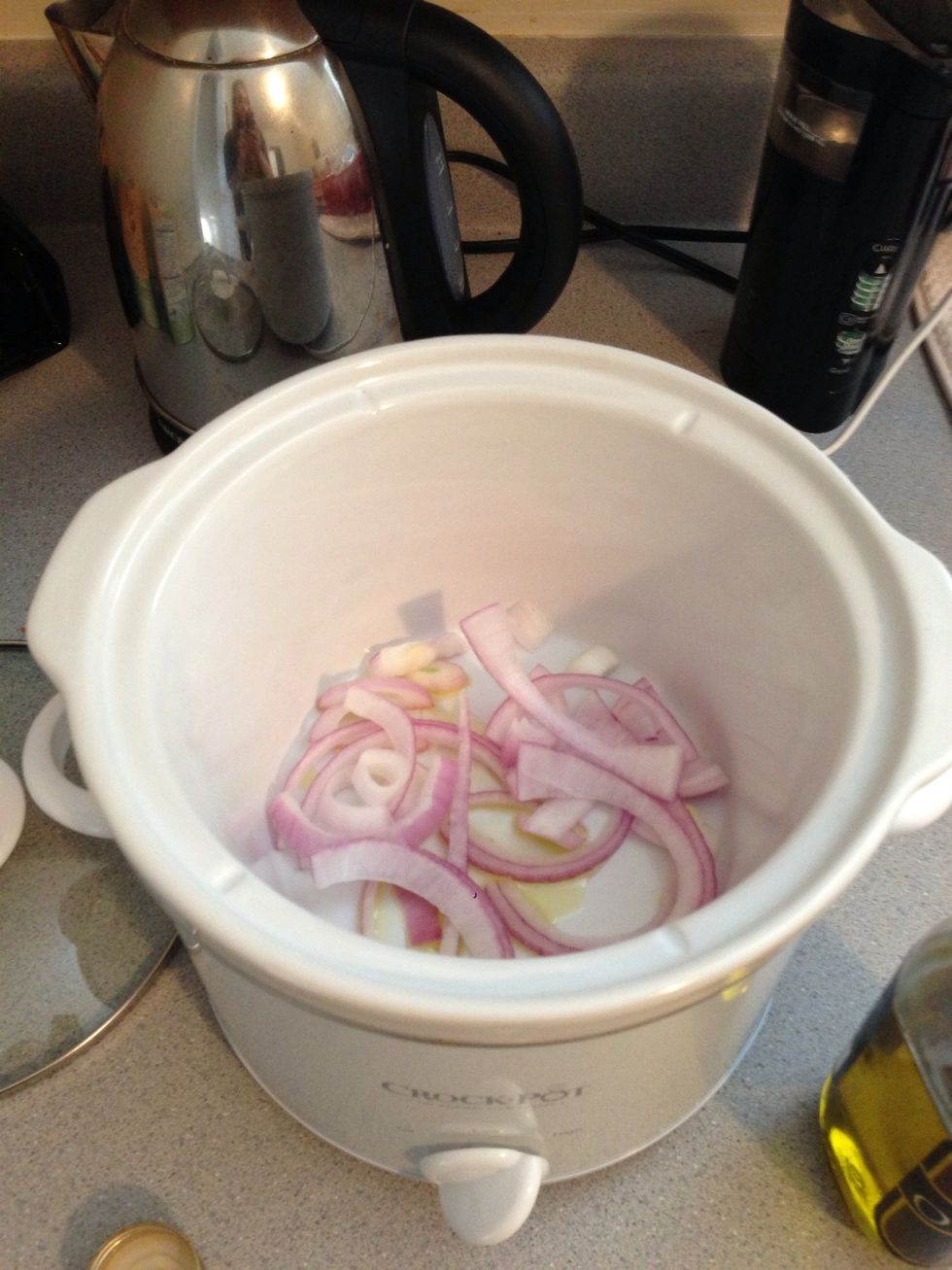 Put half the onion on the bottom of the pot.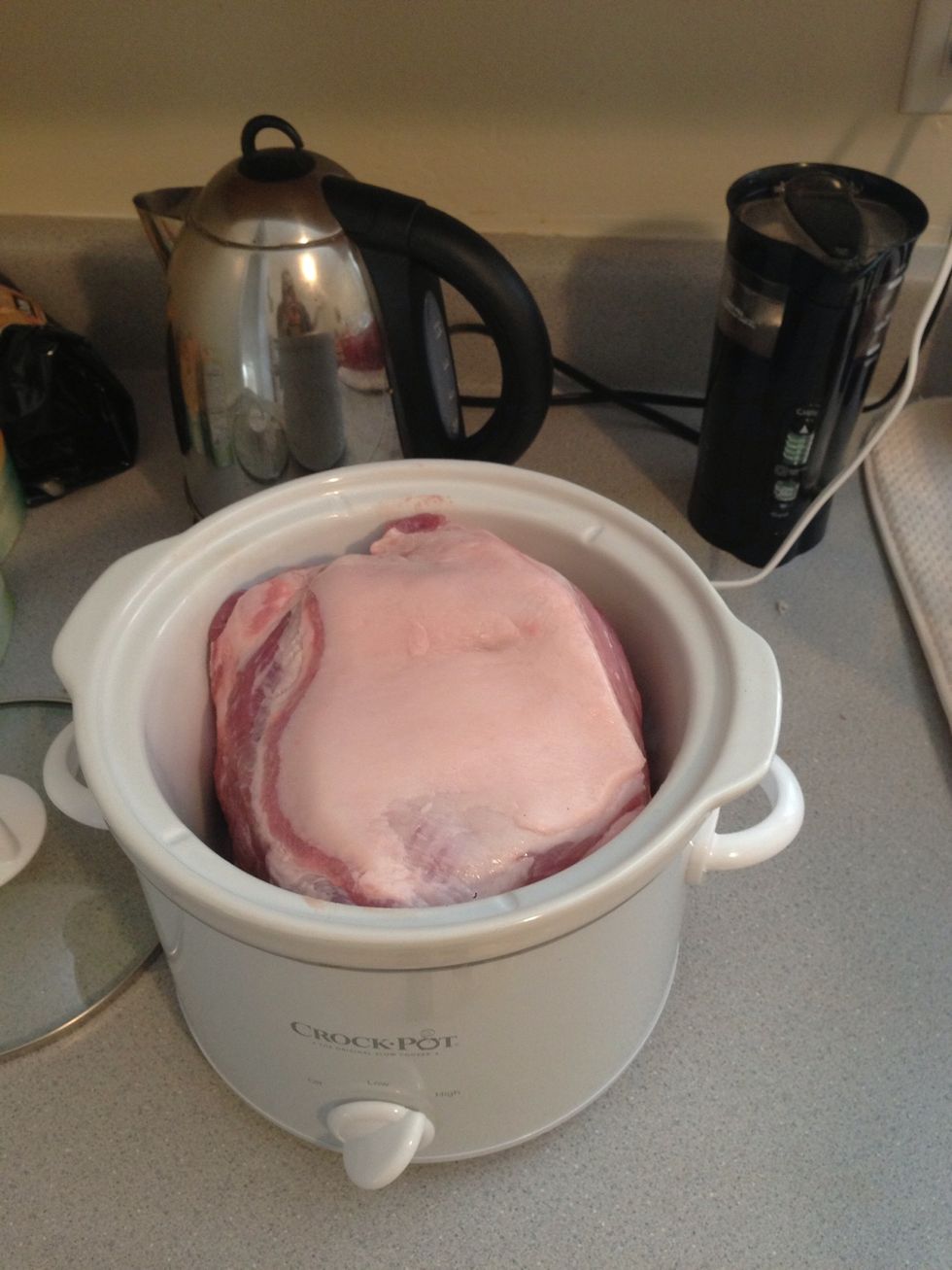 Grab the pork shoulder and put in the crock pot, fat side up.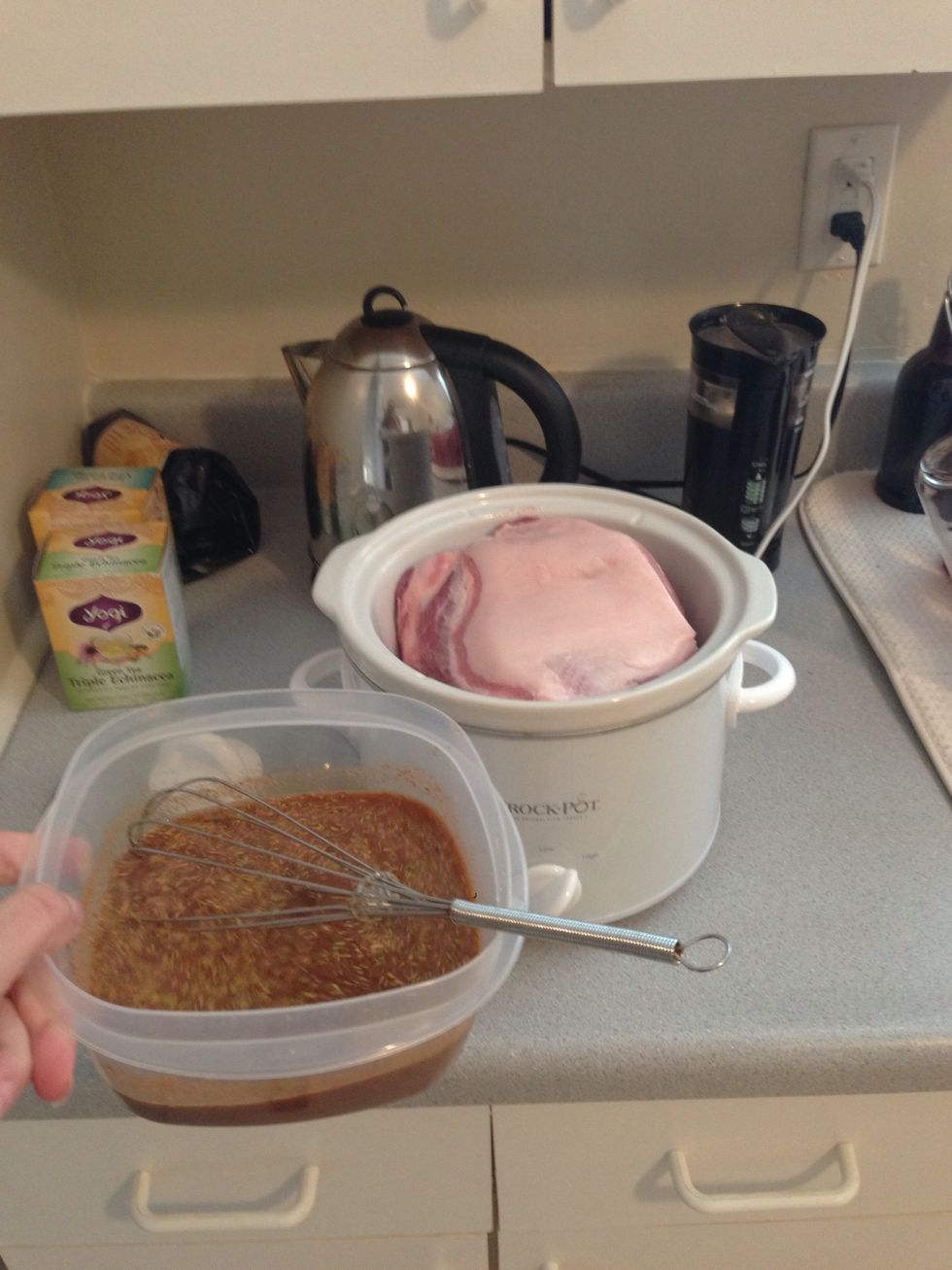 Take the mixture and pour it over the pork shoulder.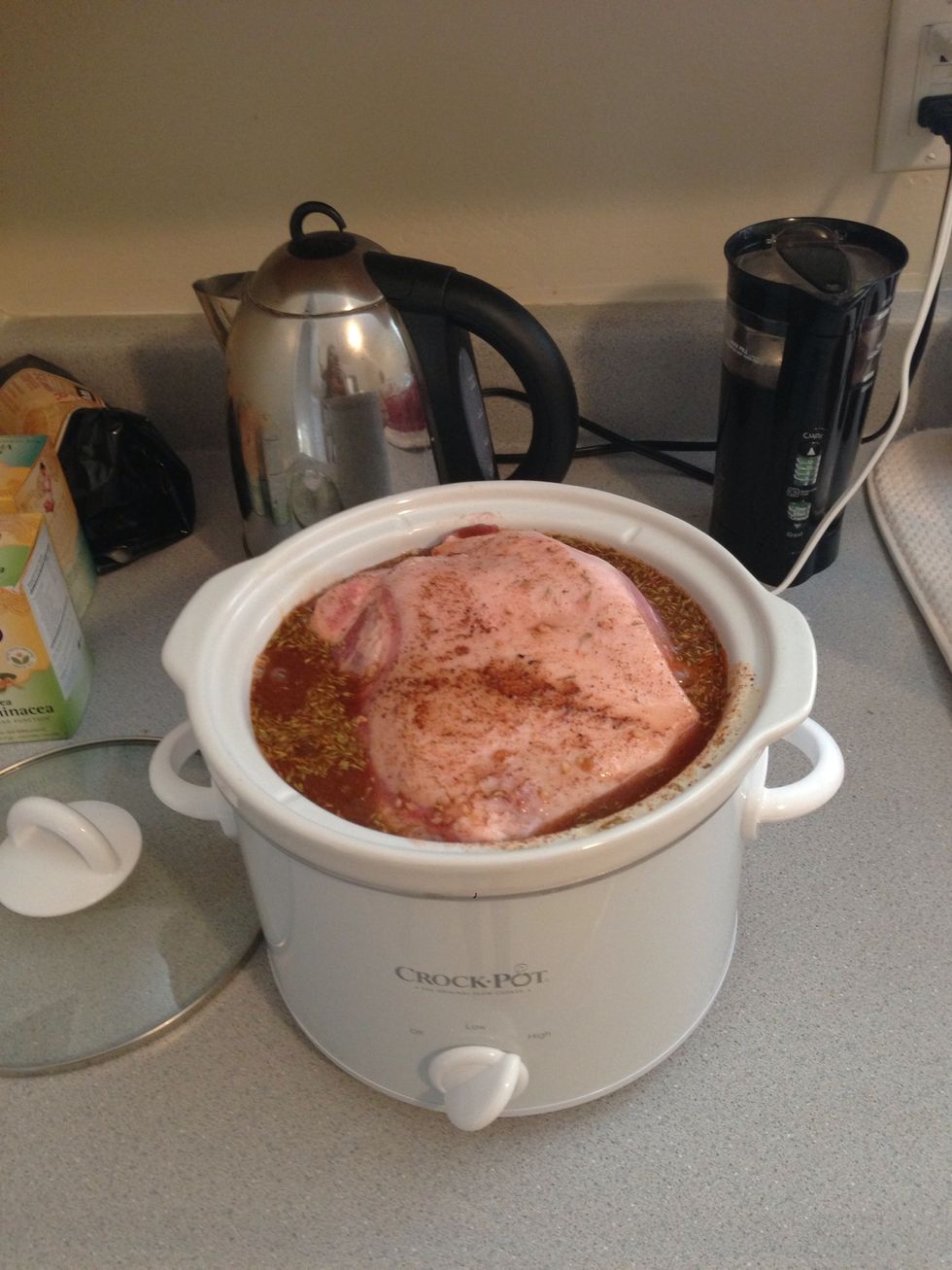 Make sure the brisket is coated with liquid. (My crock pot is a bit small, but it works)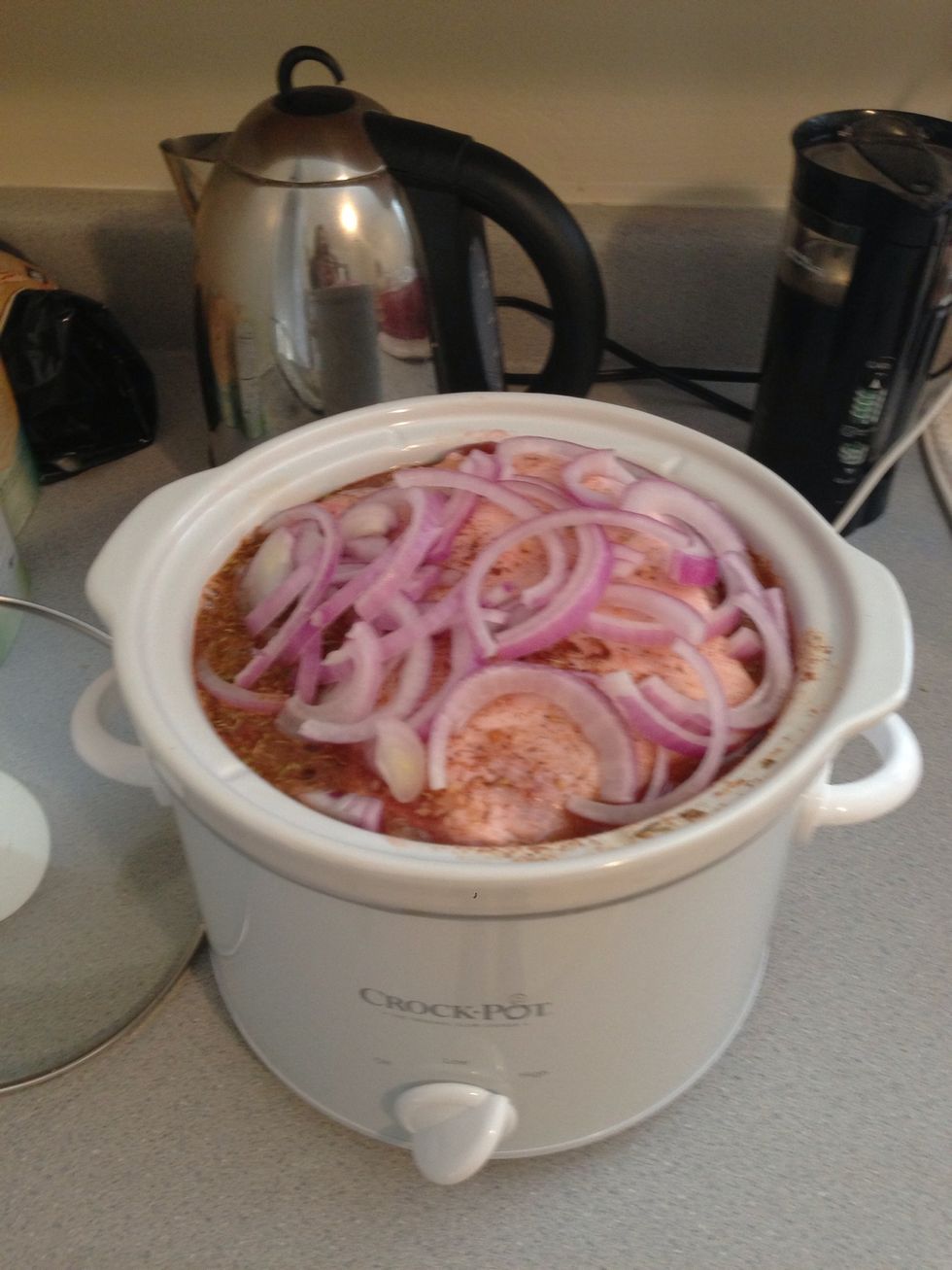 Add the rest of the onions on top.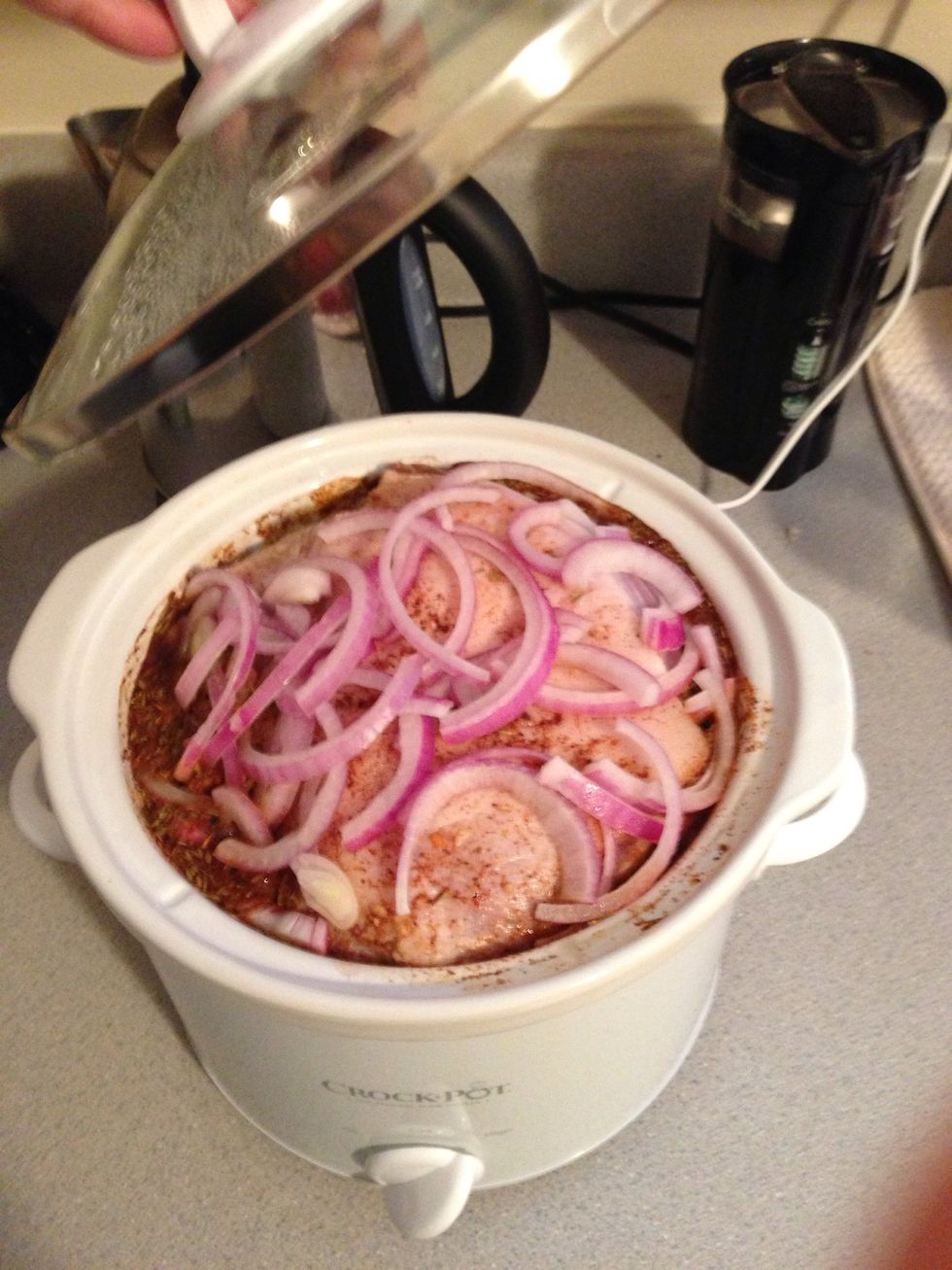 Put on the lid and set the timer. (High: 5 hrs, med: 8 hrs, and low: 12 hrs)
Once the time is up, slice off the top layer of fat.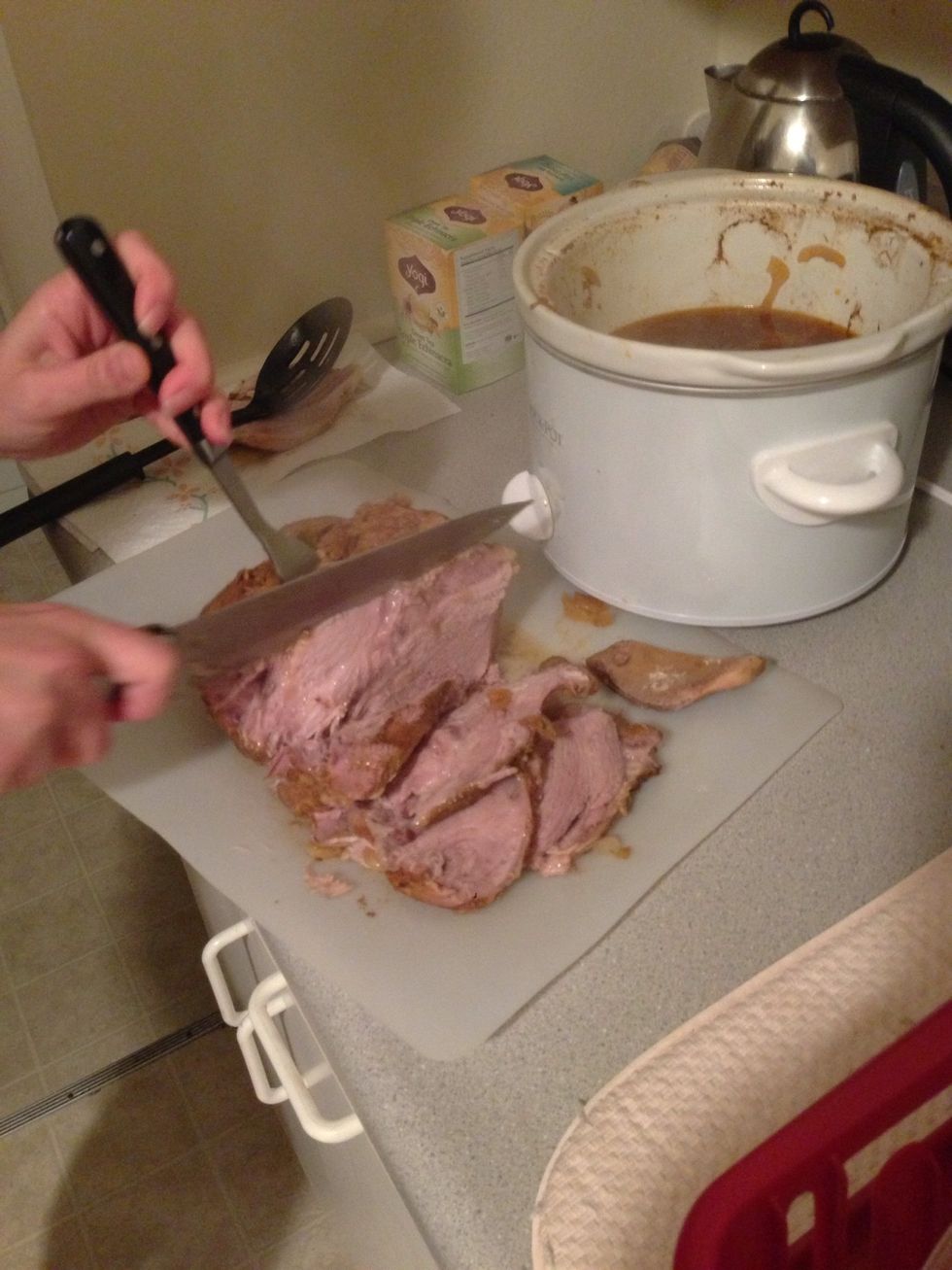 I slice up the meat because it is easier to hand tear the meat later.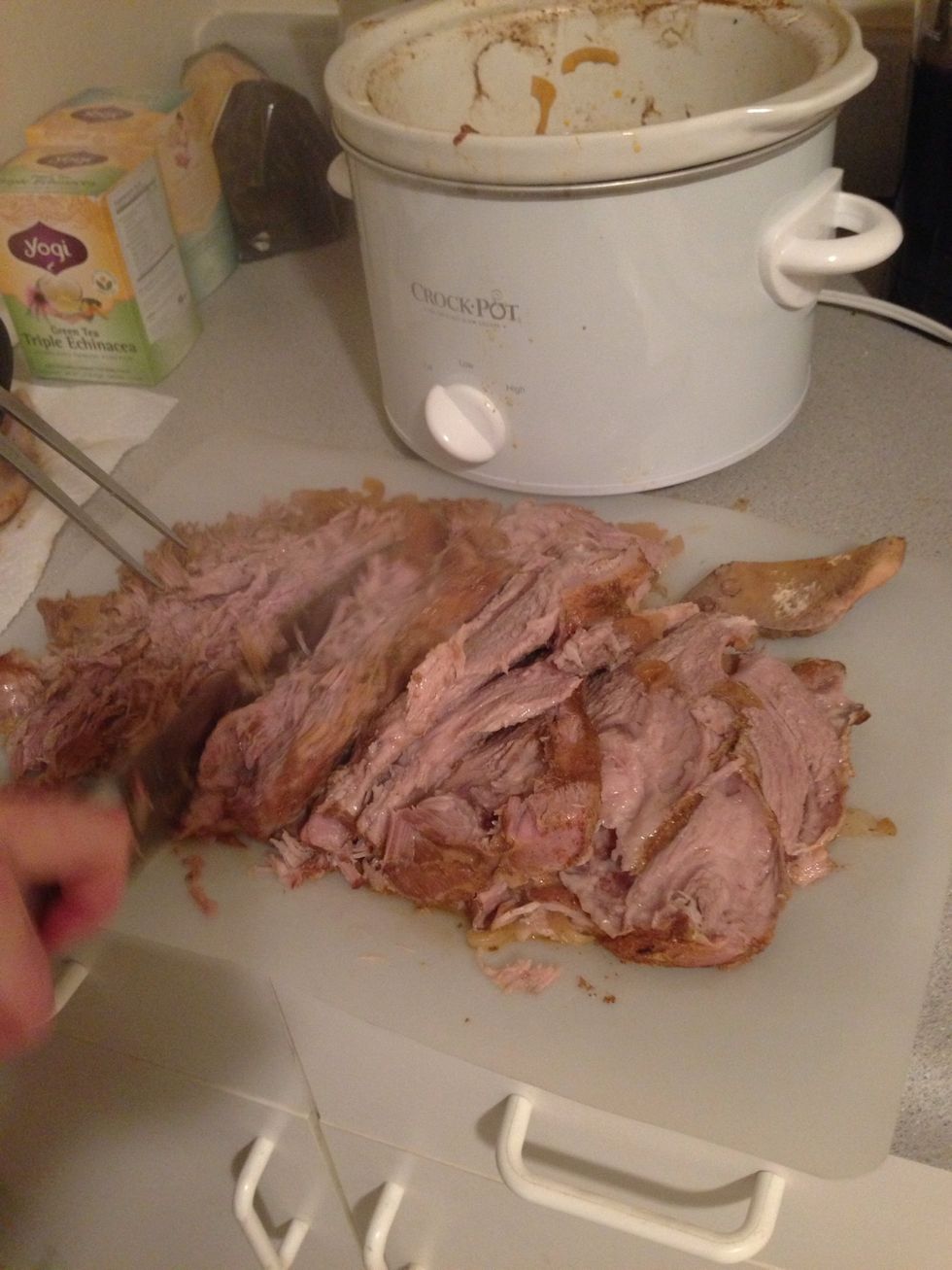 More slicing/chopping.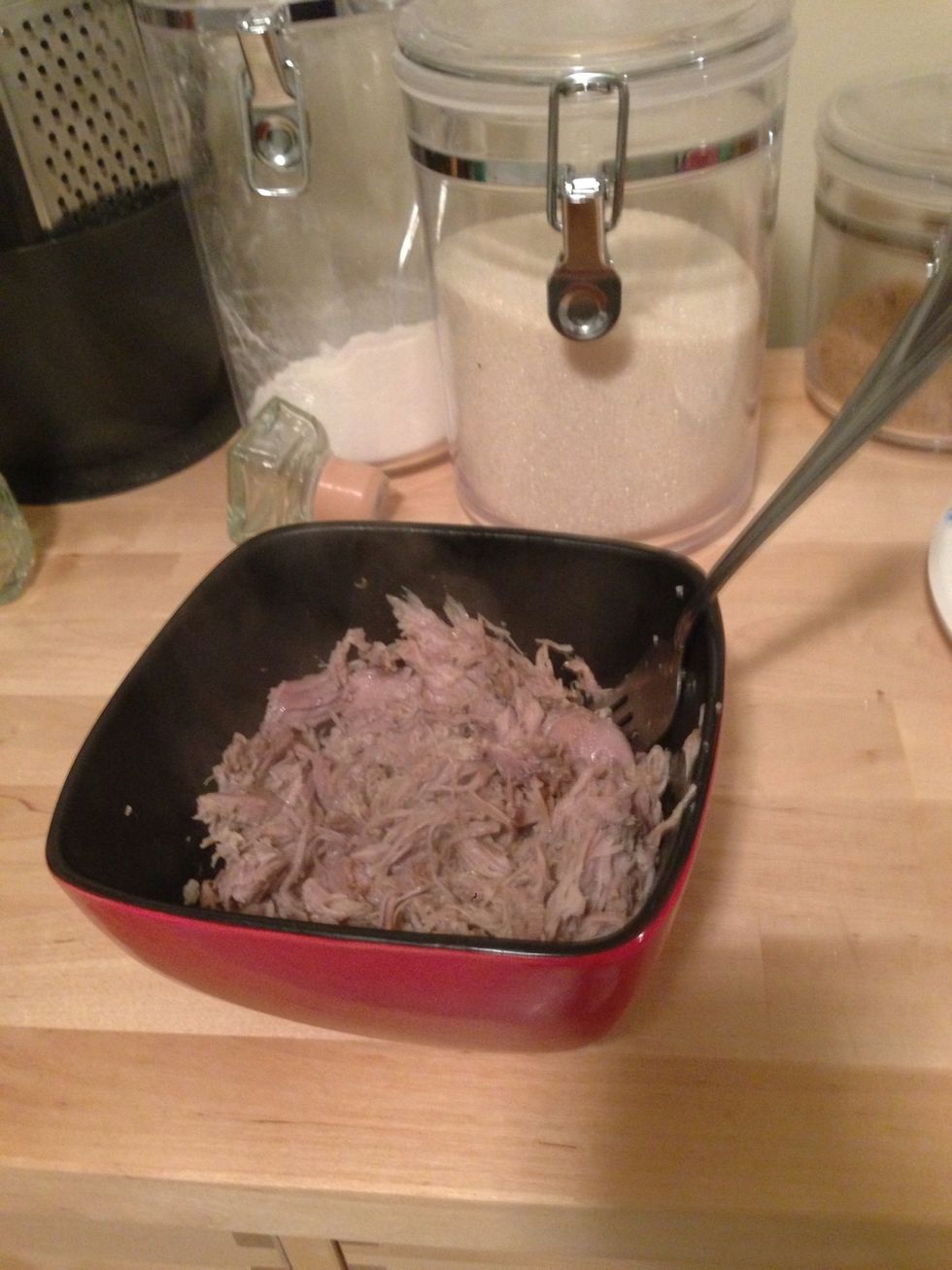 When you have a good portion sufficiently shredded, put in a bowl to mix with BBQ sauce.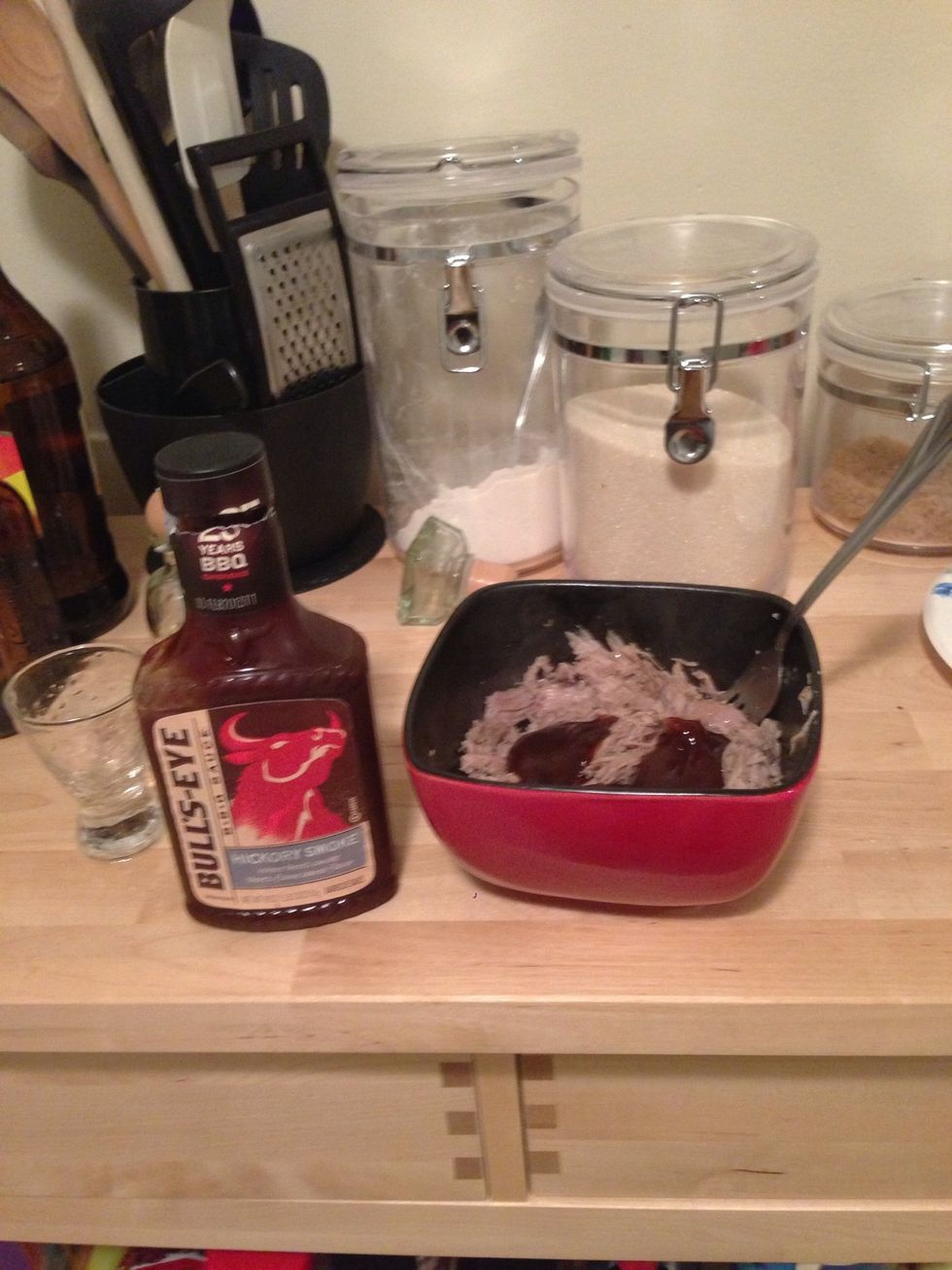 Add your favorite or homemade BBQ sauce. Generally around 4-5 oz to 1 lb of meat.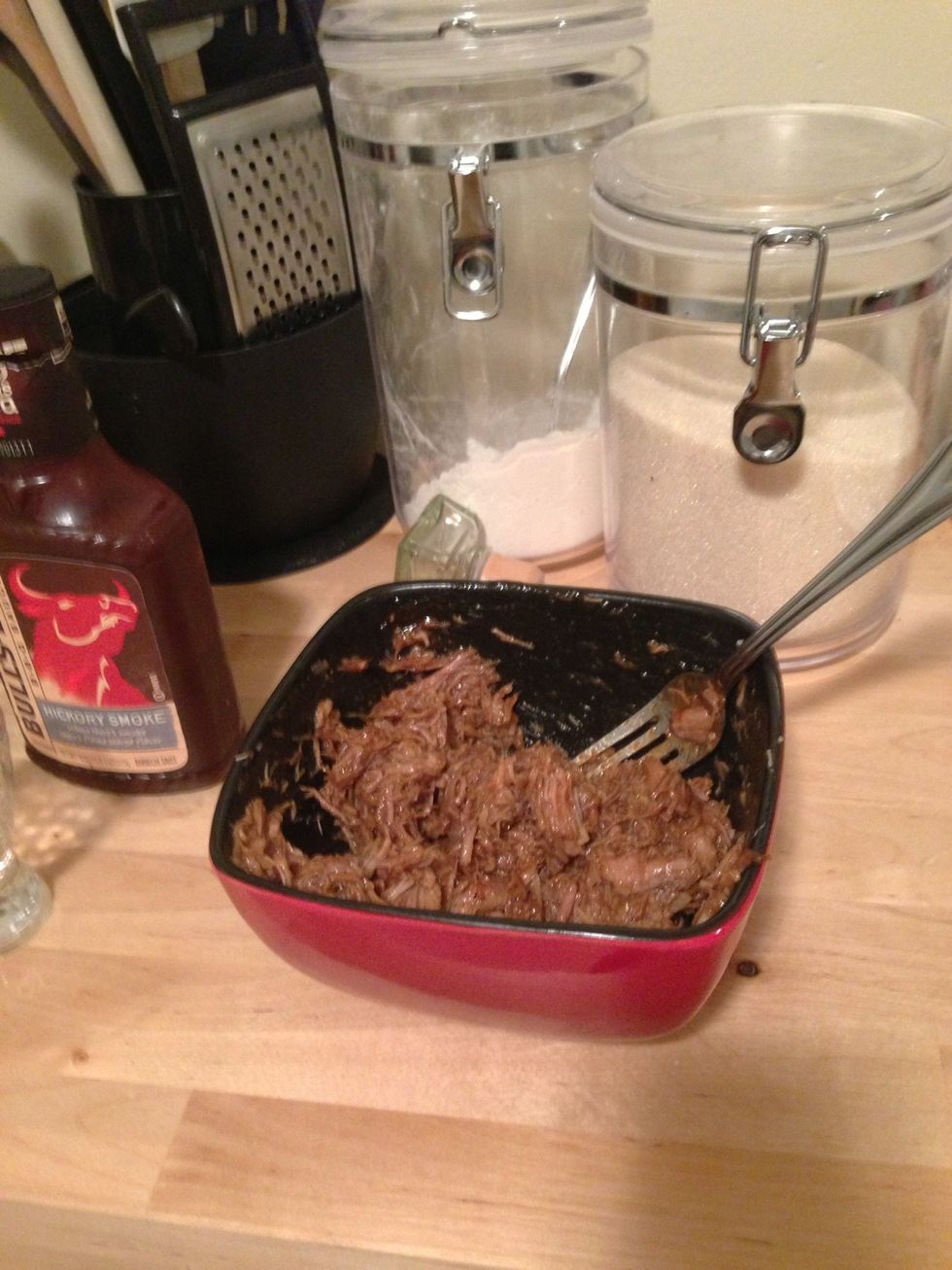 Mix in BBQ sauce until desired consistency.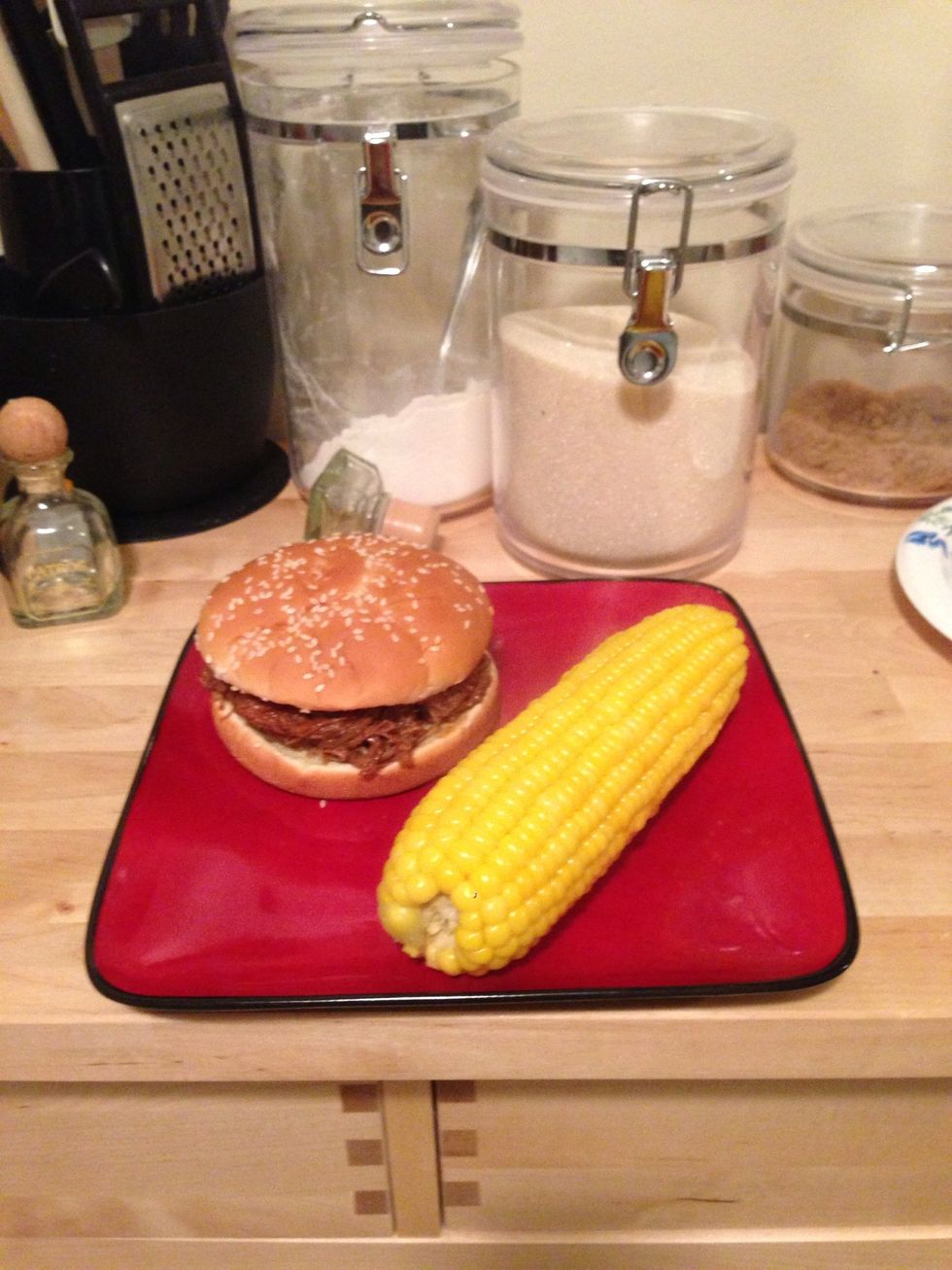 Serve on a freshly toasted bun with your favorite side and enjoy!
4.0lb Pork Shoulder Roast
1/2c Apple Cider Vinegar
1/2c Chicken Broth
1/4c Brown Sugar
1.0Tbsp Mustard
1.0Tbsp Worcestershire Sauce
1.0Tbsp Chili Powder
1.0tsp Garlic, minced
1/2tsp Thyme
1.0tsp Onion Powder
1.0tsp Lemon Juice
6.0oz Beer
1.0tsp Garlic Salt
1.0 Onion, sliced
16.0oz BBQ sauce (to flavor)
Geeky Kalamity
A nerdy lady that likes to cook. I usually throw ingredients together and it turns out great. :) Ive made it a personal goal to cook everything on the grill.