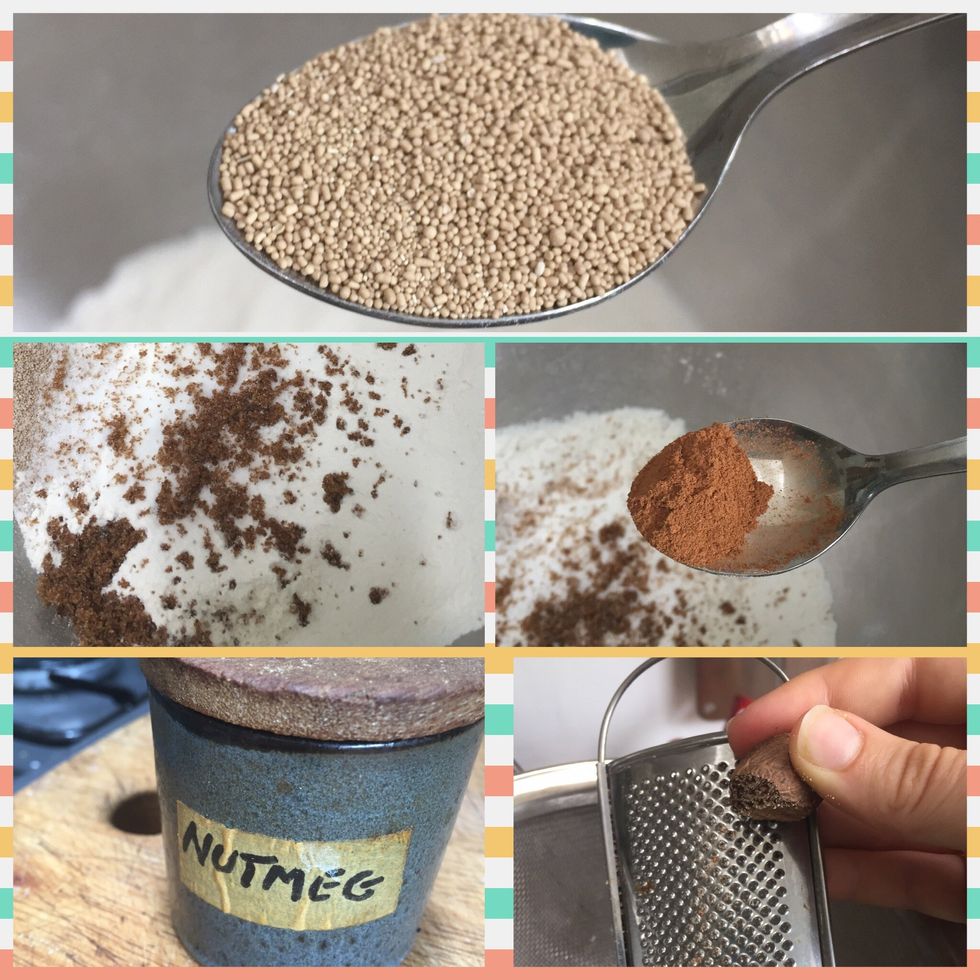 Put your flour, salt, yeast, sugar and spices in a bowl and mix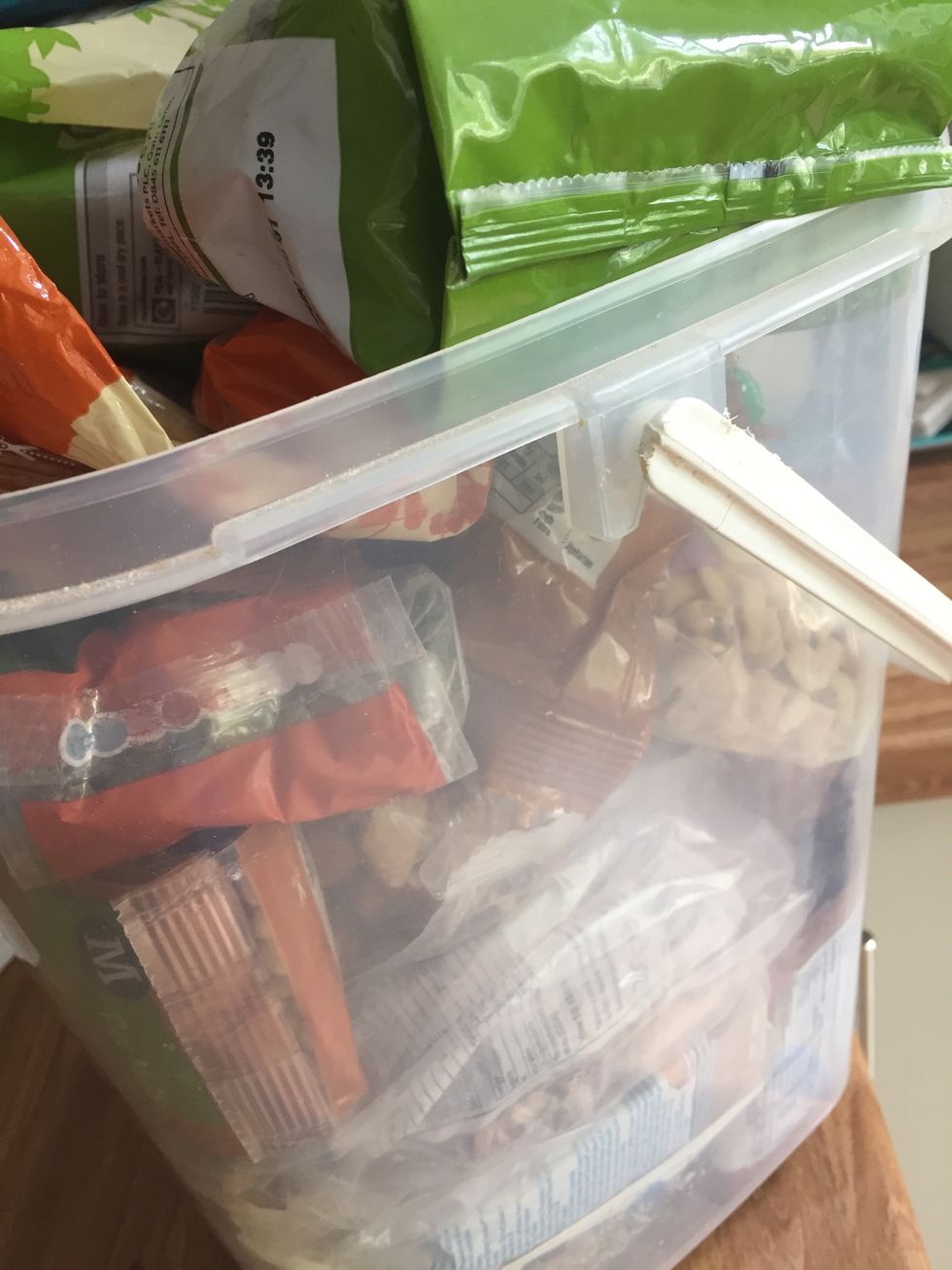 This is my box of fruit and nuts 😃 For this recipe, I chose to use 25g currants, 25g sultanas and 20g raisins- you can add more fruit if you want, but I like my teacakes to have a little less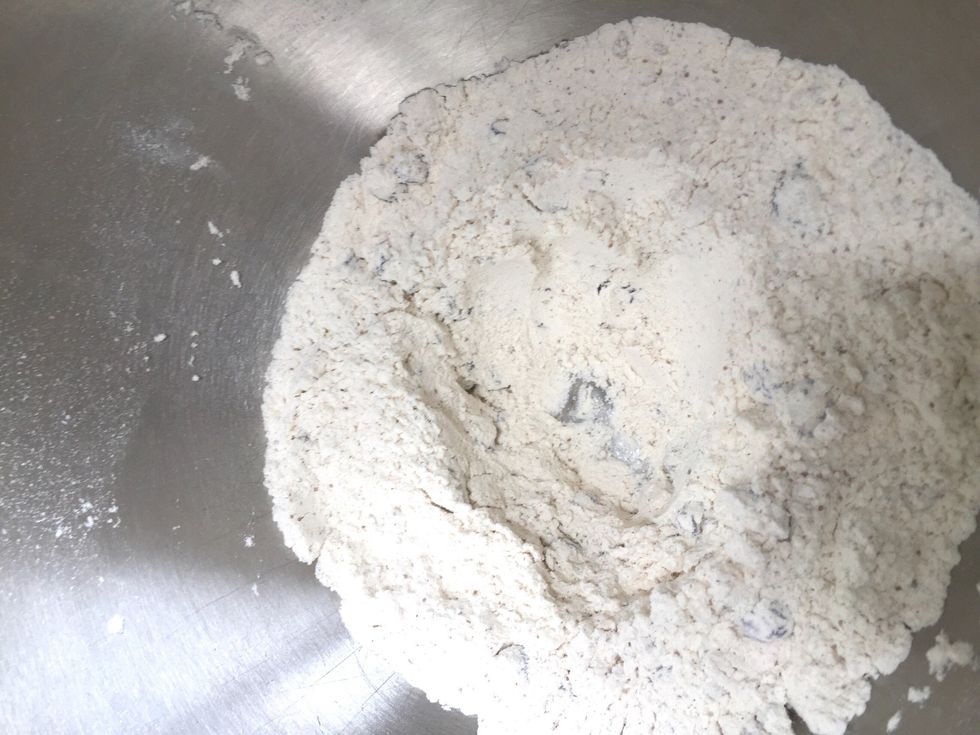 Stir the fruit in, and make a well in the middle of the mix. Then set this aside for now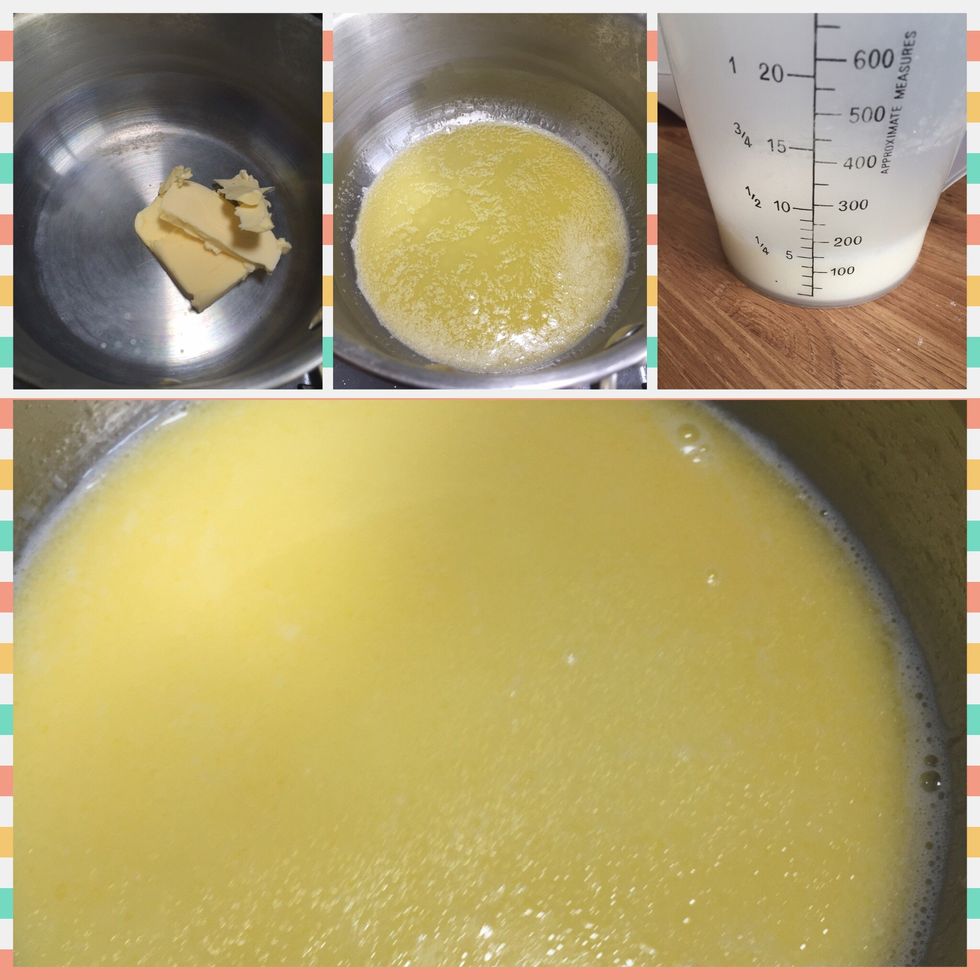 Melt your butter in a pan, then pour in the milk and if needed, put it back on the heat a bit longer. It should be just warm, but not hot. We don't want it to kill the yeast or they won't rise!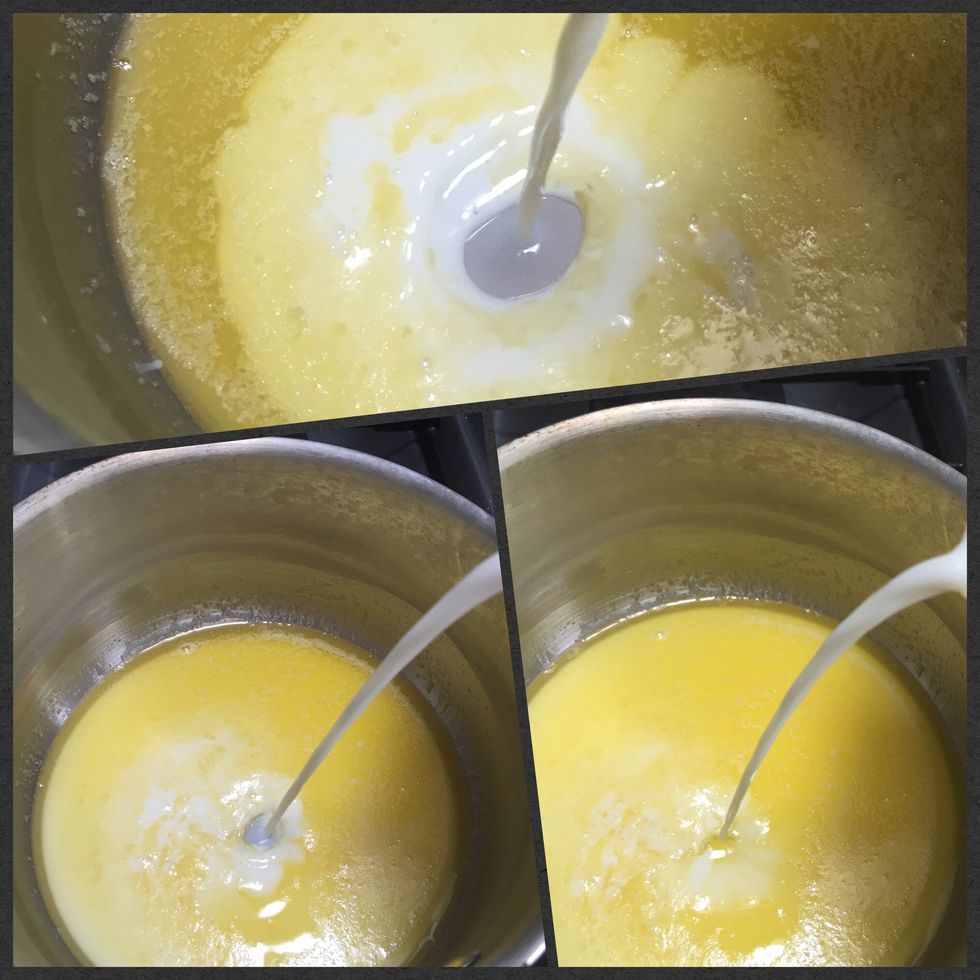 A fancy graphic of pouring in the milk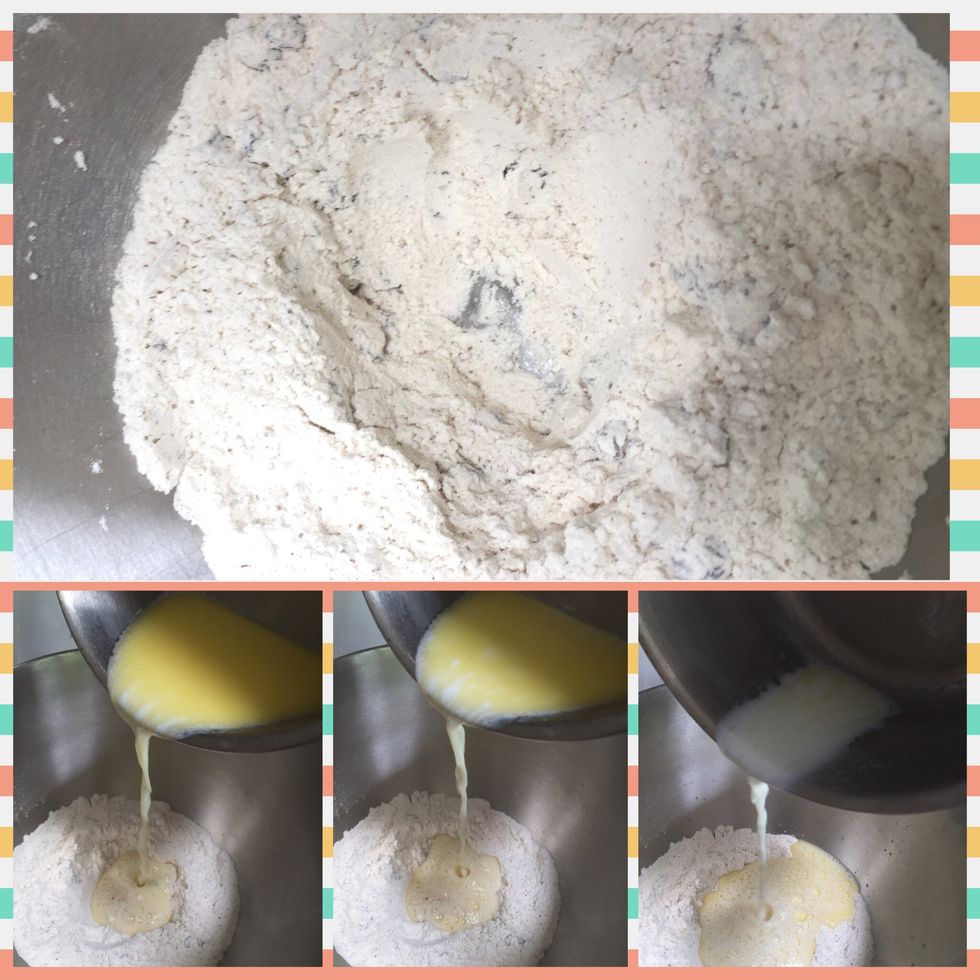 Pour your wet mix into the well you made earlier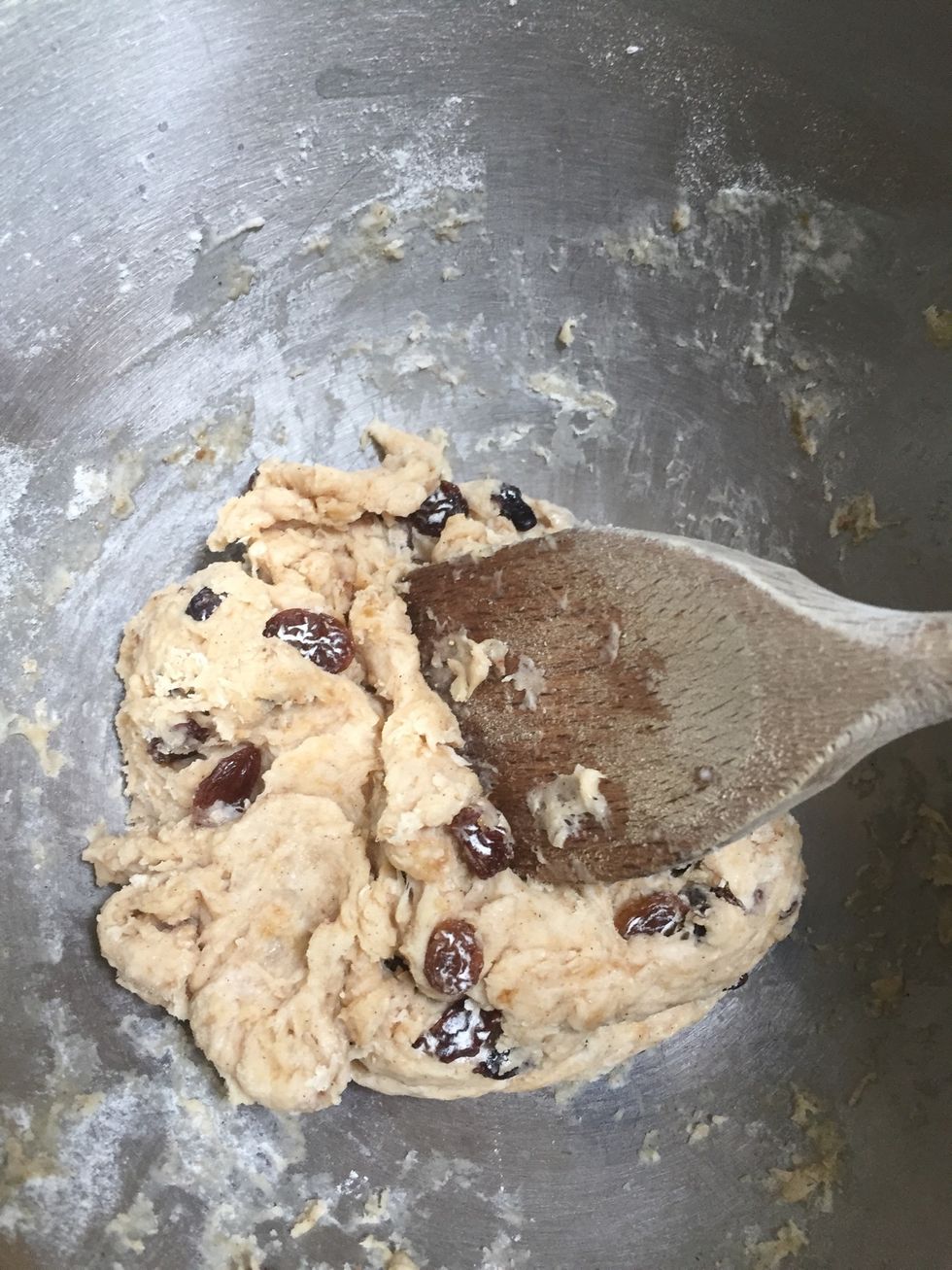 Bring it all together with a wooden spoon
Then turn it out onto a lightly floured surface and knead for 5 minutes until you get a smooth dough. Tip: put a damp cloth under your board to stop it slipping as you knead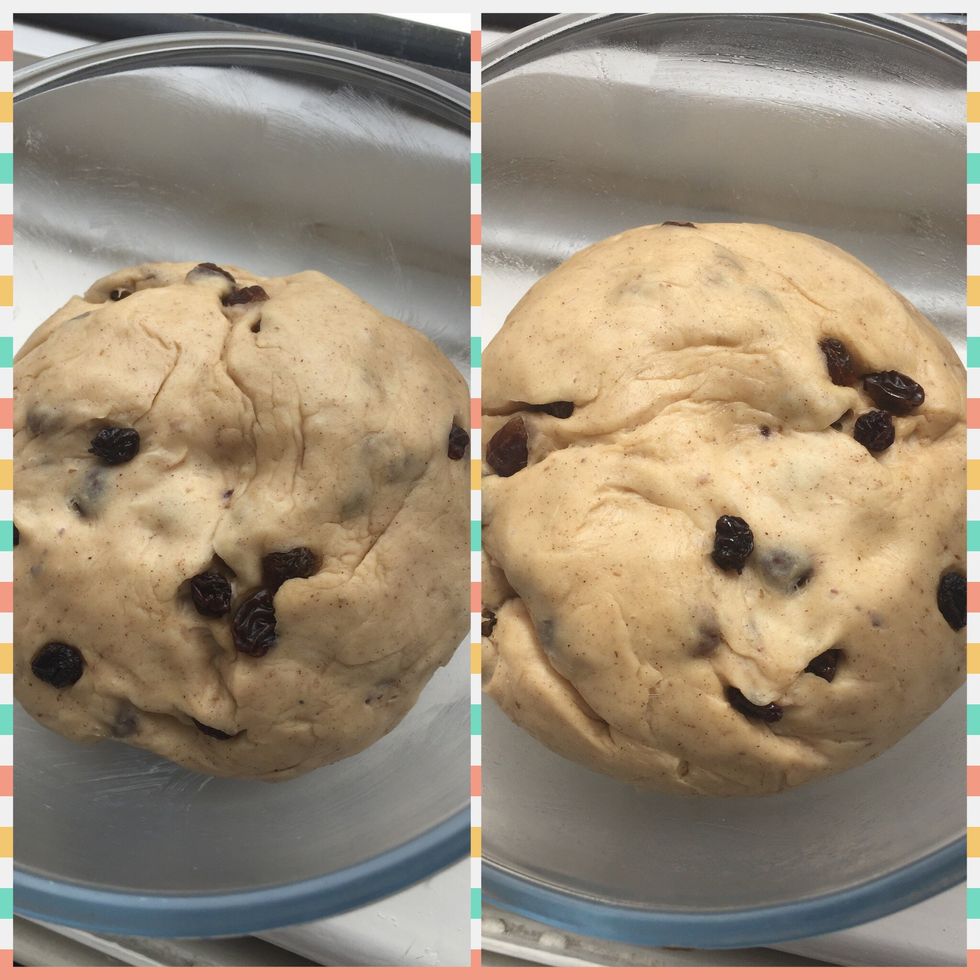 Shape the dough into a ball, put it in a lightly greased bowl and cover with clingfilm- because this is a sweet dough, grease the bowl with butter not oil.
Leave it in a warm place until it has doubled in size. I didn't have a lot of time today, so I sped up this process (a bit) by putting a roasting pan with boiling water in the bottom of the oven.....
... With the oven OFF, and putting the dough in a pyrex bowl on the top shelf. This creates the damp, warm conditions that yeast grows quicker in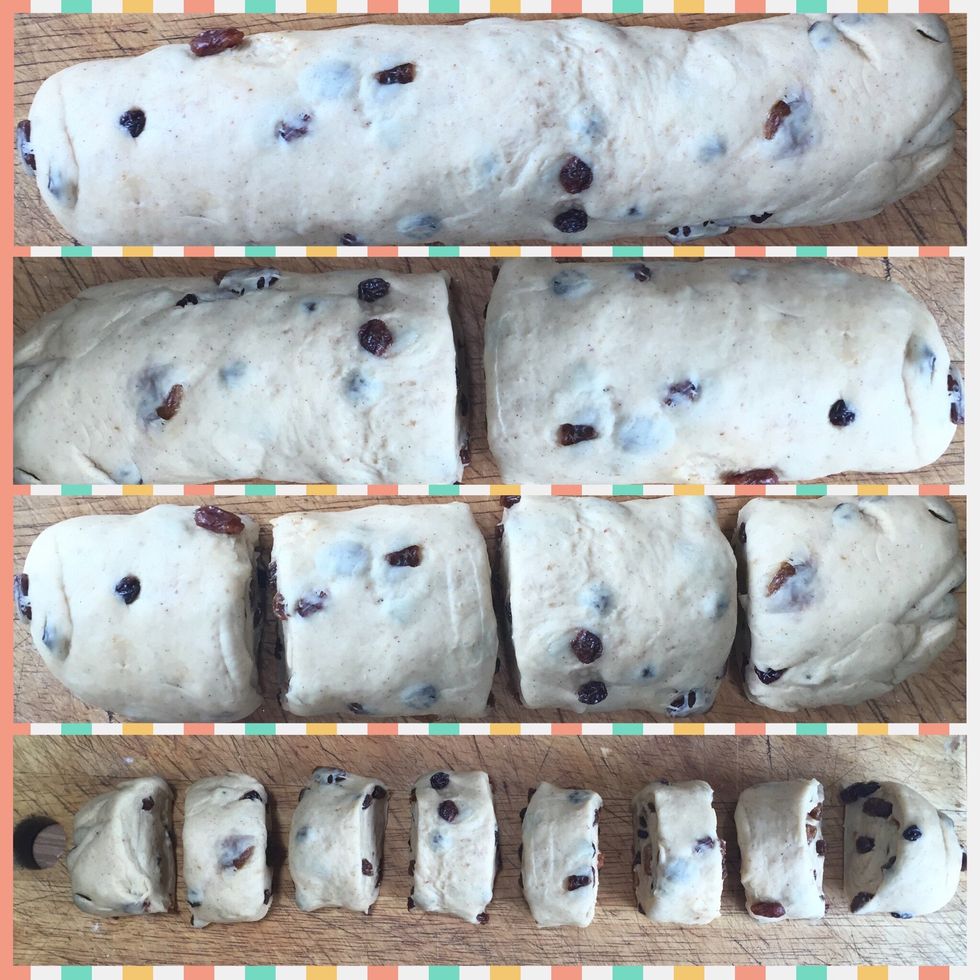 When it has doubled in size, take out the dough and punch it flat to get rid of the air. Then roll it into a sausage shape and divide it into 8 equal pieces (see above)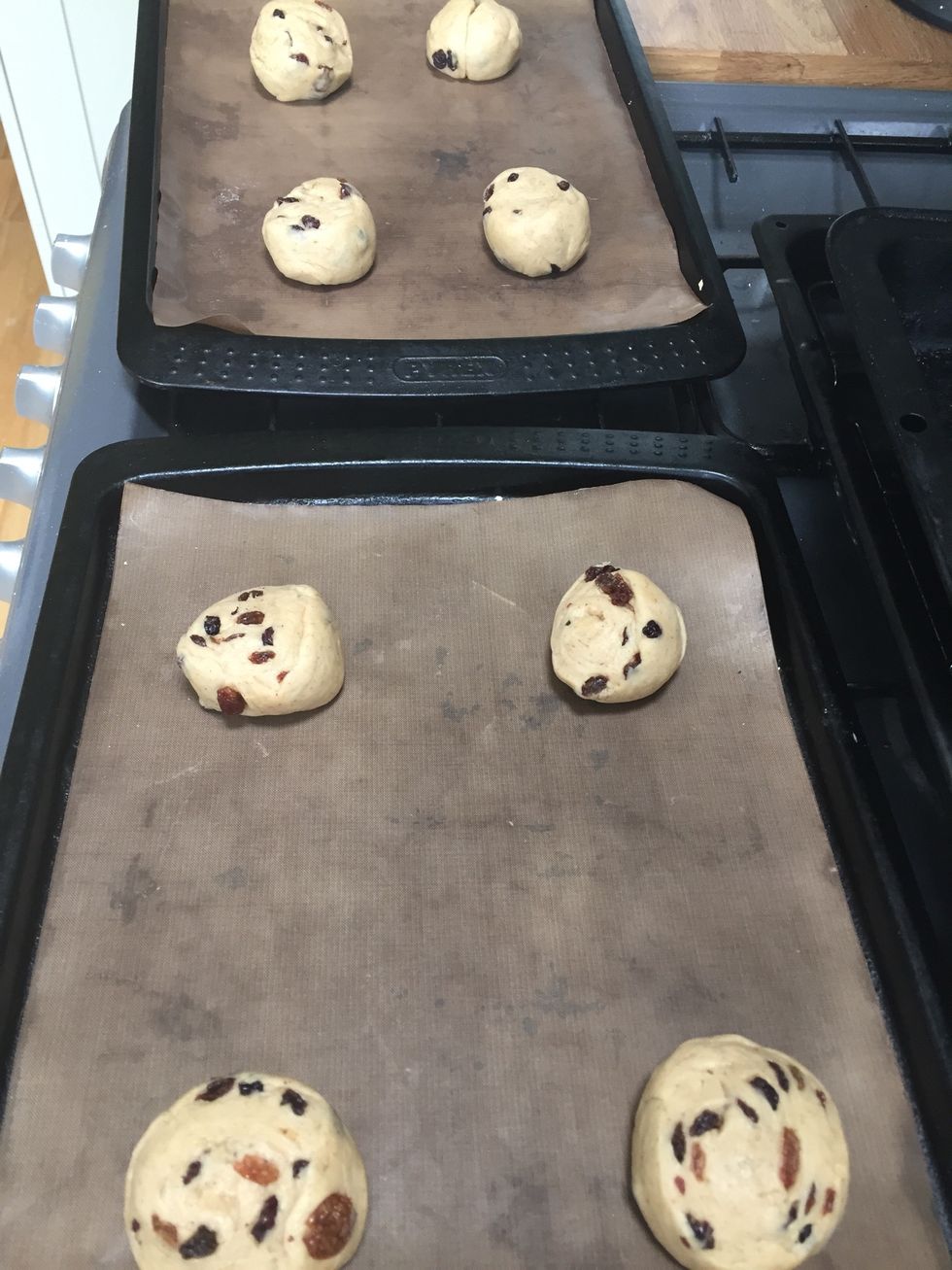 Roll the dough into balls and put them on baking trays. Then cover with clingfilm and prove again for about 50 minutes until they have doubled in size
Brush the top of the teacakes with milk, then bake for 15 minutes at 200c
Until golden brown! They are cooked through when they make a hollow sound if you knock on the bottom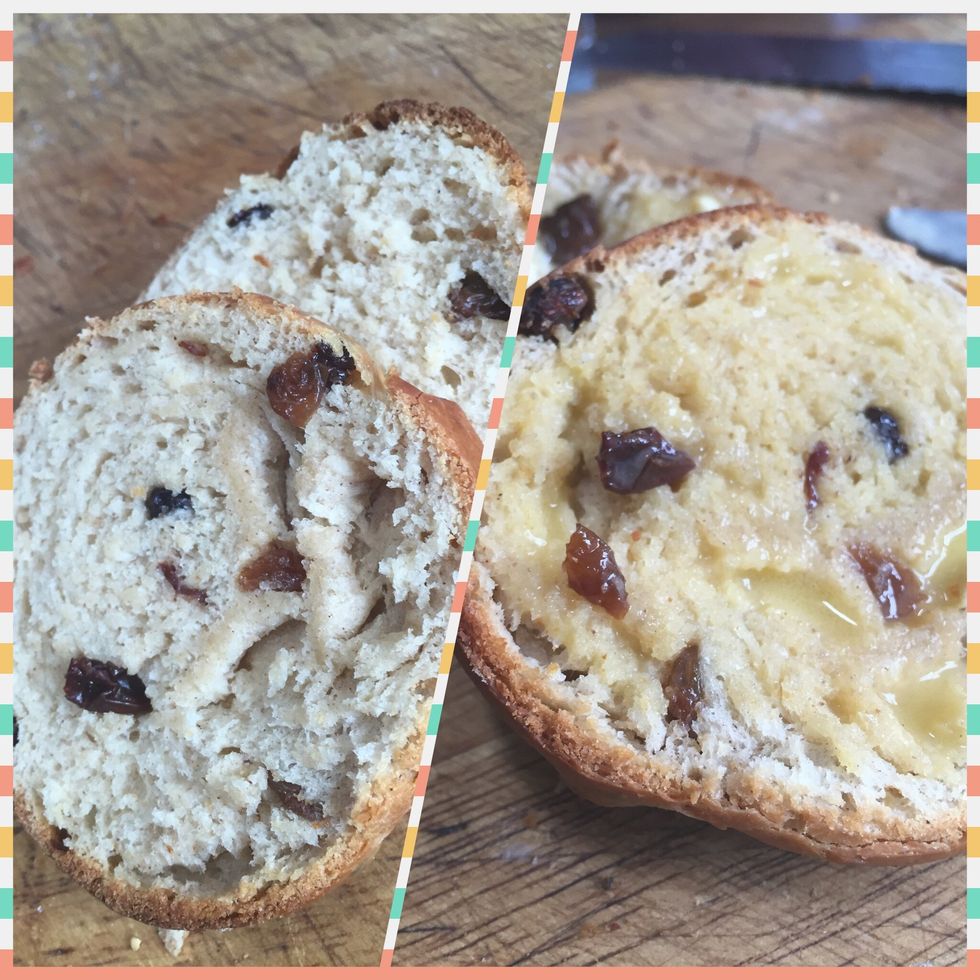 To serve, cut in half, toast and cover with butter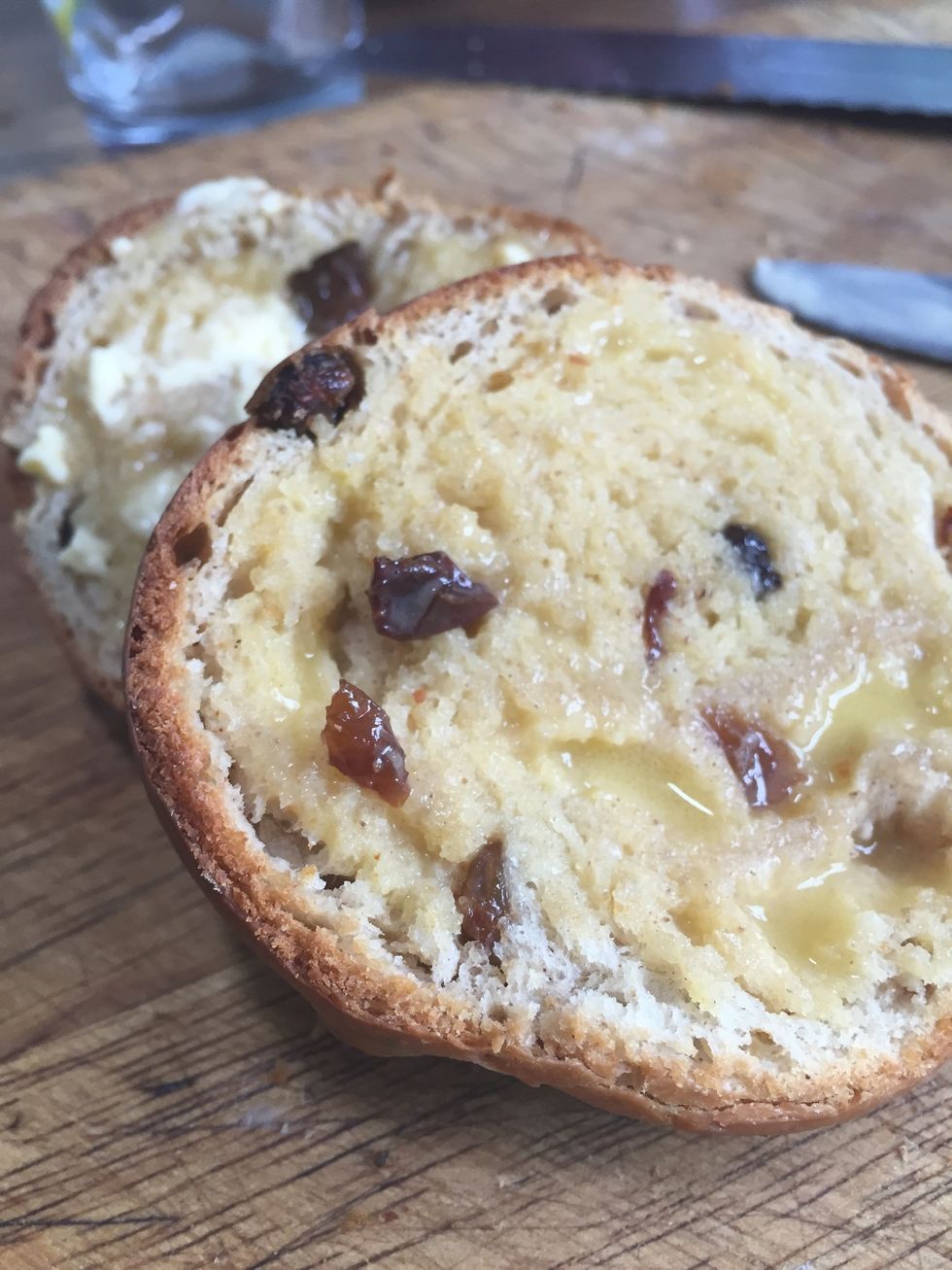 Enjoy!
225.0g Strong white bread flour
1/2tsp Salt
1.0tsp Dried active yeast
1/4tsp Cinnamon
1/4tsp Freshly ground nutmeg
1/8g Dried fruit of your choice
40.0g Butter
120.0ml Milk
Alex Westlake
I love baking and music and I spend a lot of time experimenting with different recipes and methods , as well as horse riding!!