How to make delicious spanish salmorejo
Learn how the famous Spanish cold tomatoe soup is done. Surprise your friends with a real Spanish TAPA that is very easy to make!
136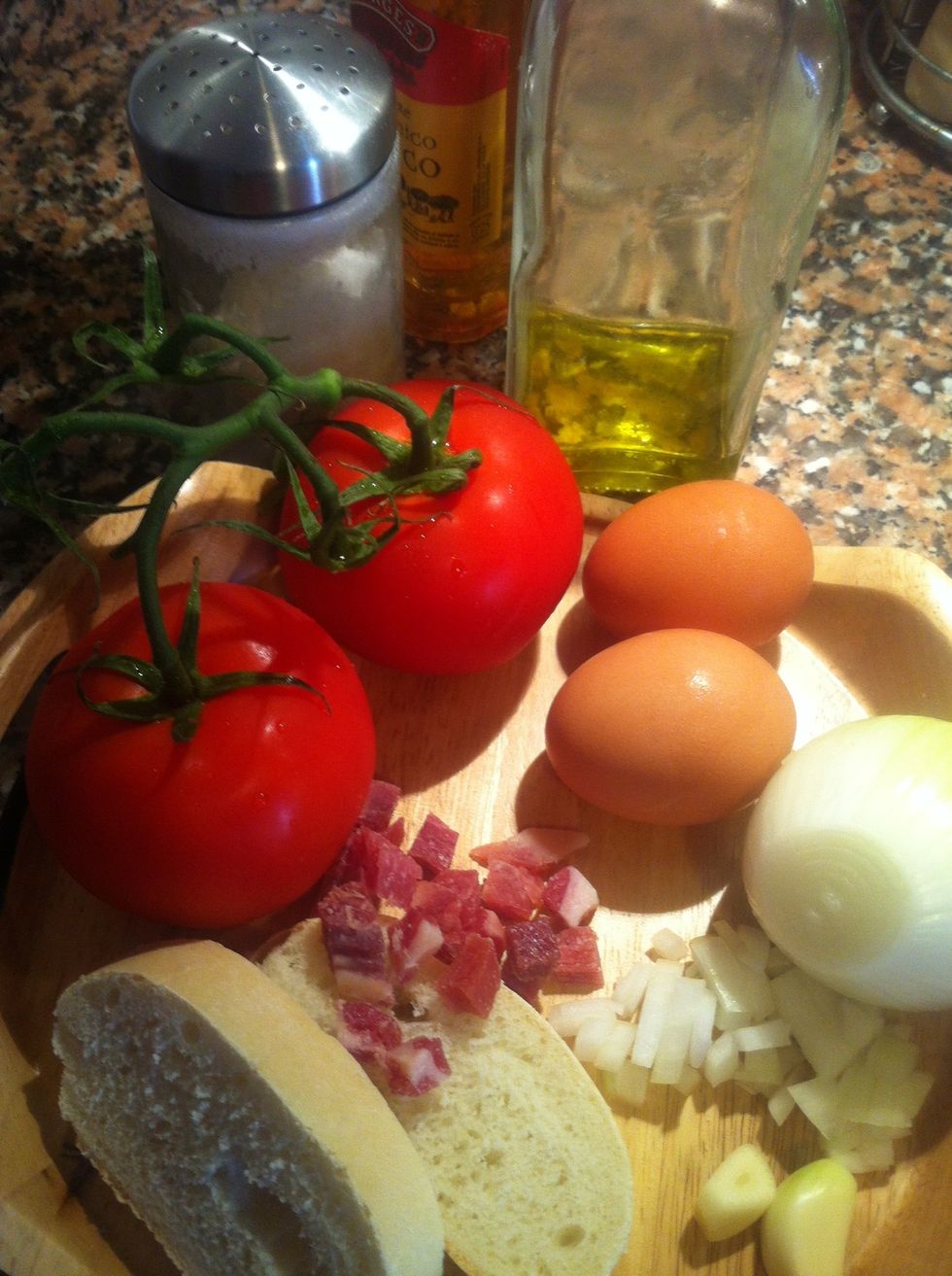 Here you have all the ingredients you need. I recommend using a good olive oil and wine vinegar. It will make the difference. And of course, the tomatoes!!
You need 1 kilo of good tomatoes.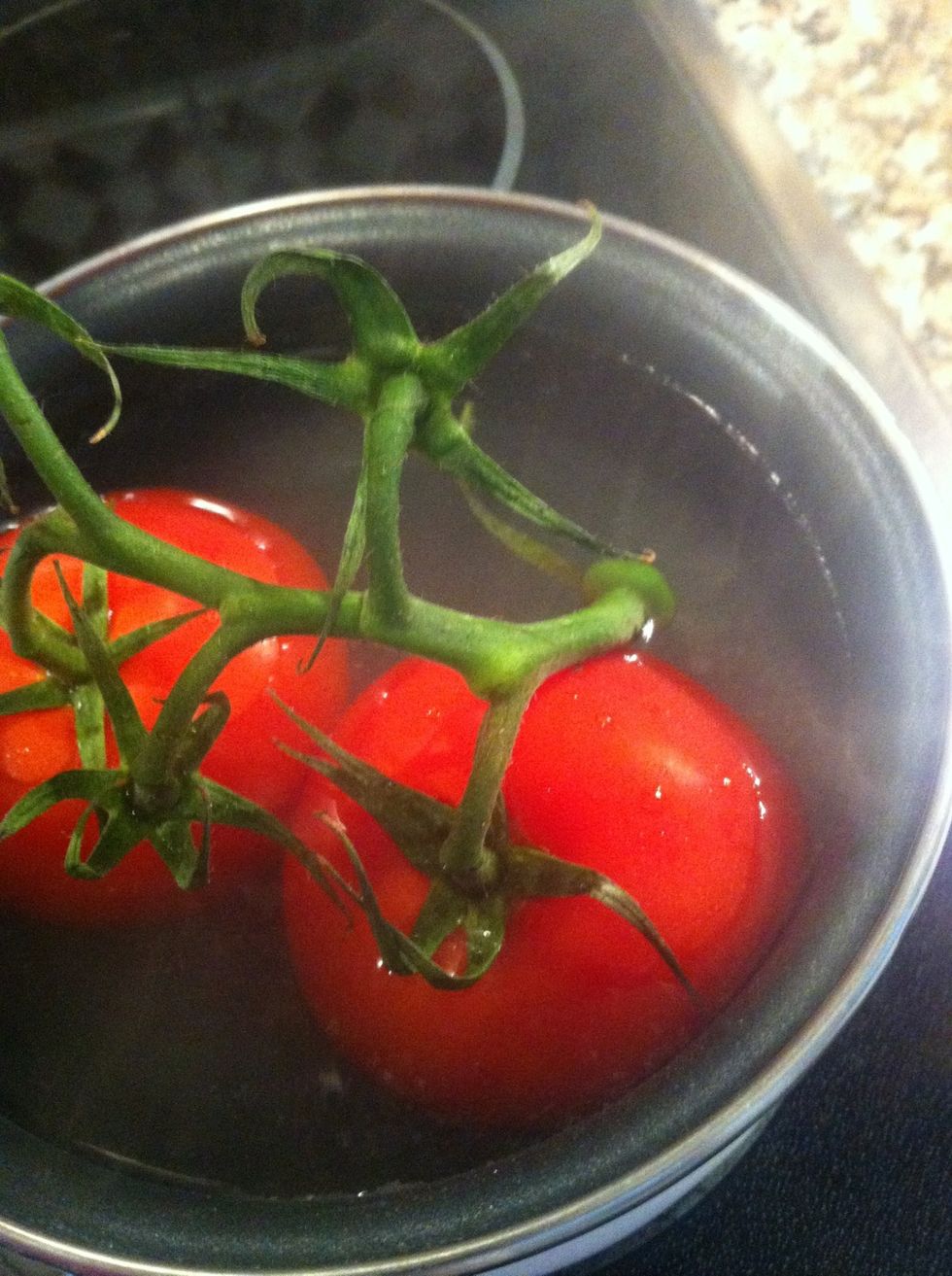 To peel the tomatoes put them in boilng water.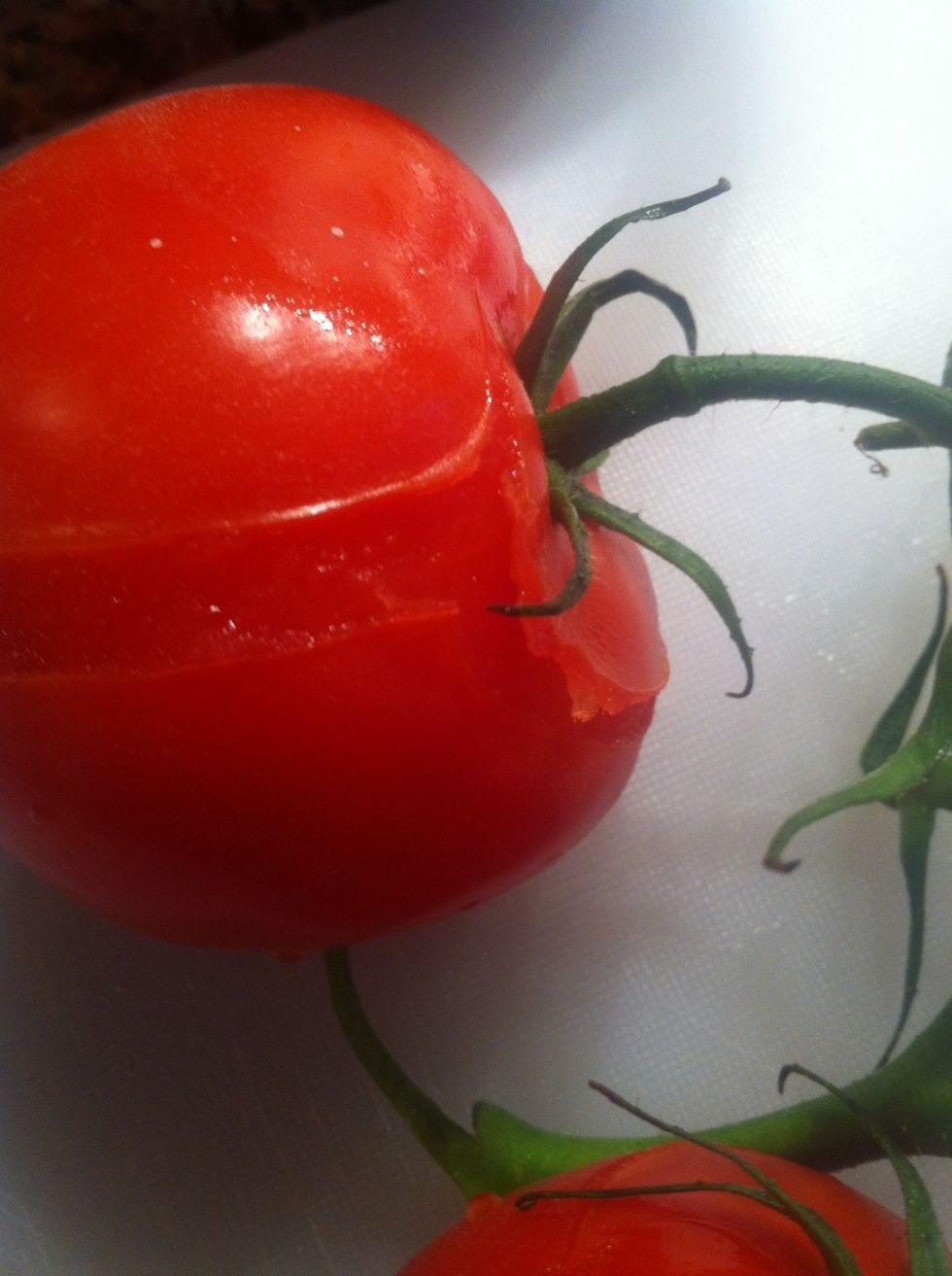 Don't boil the tomatoes! Just let them in the boilng water until the skin cracks and is easy to peel off.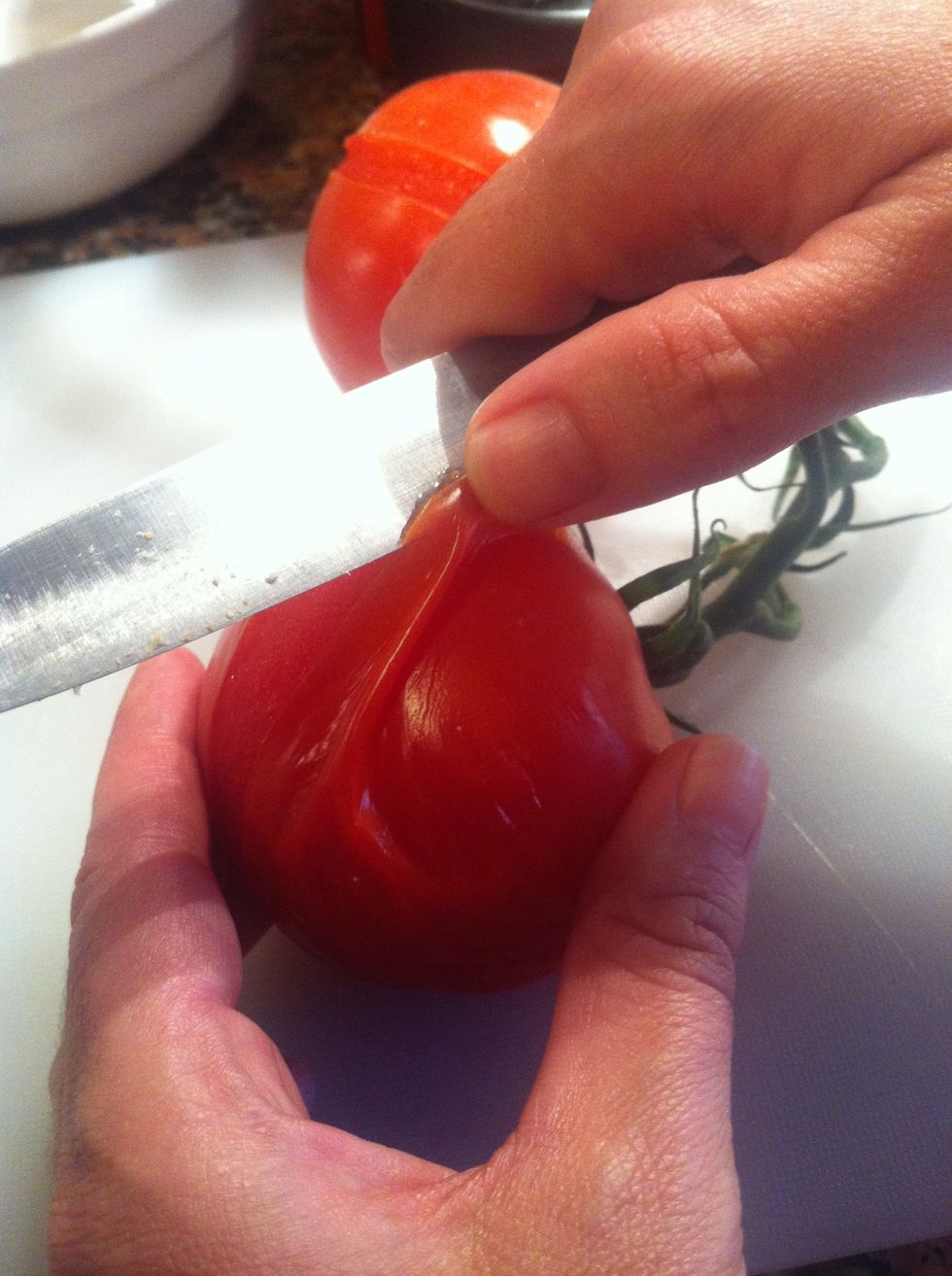 Now you can peel them easily.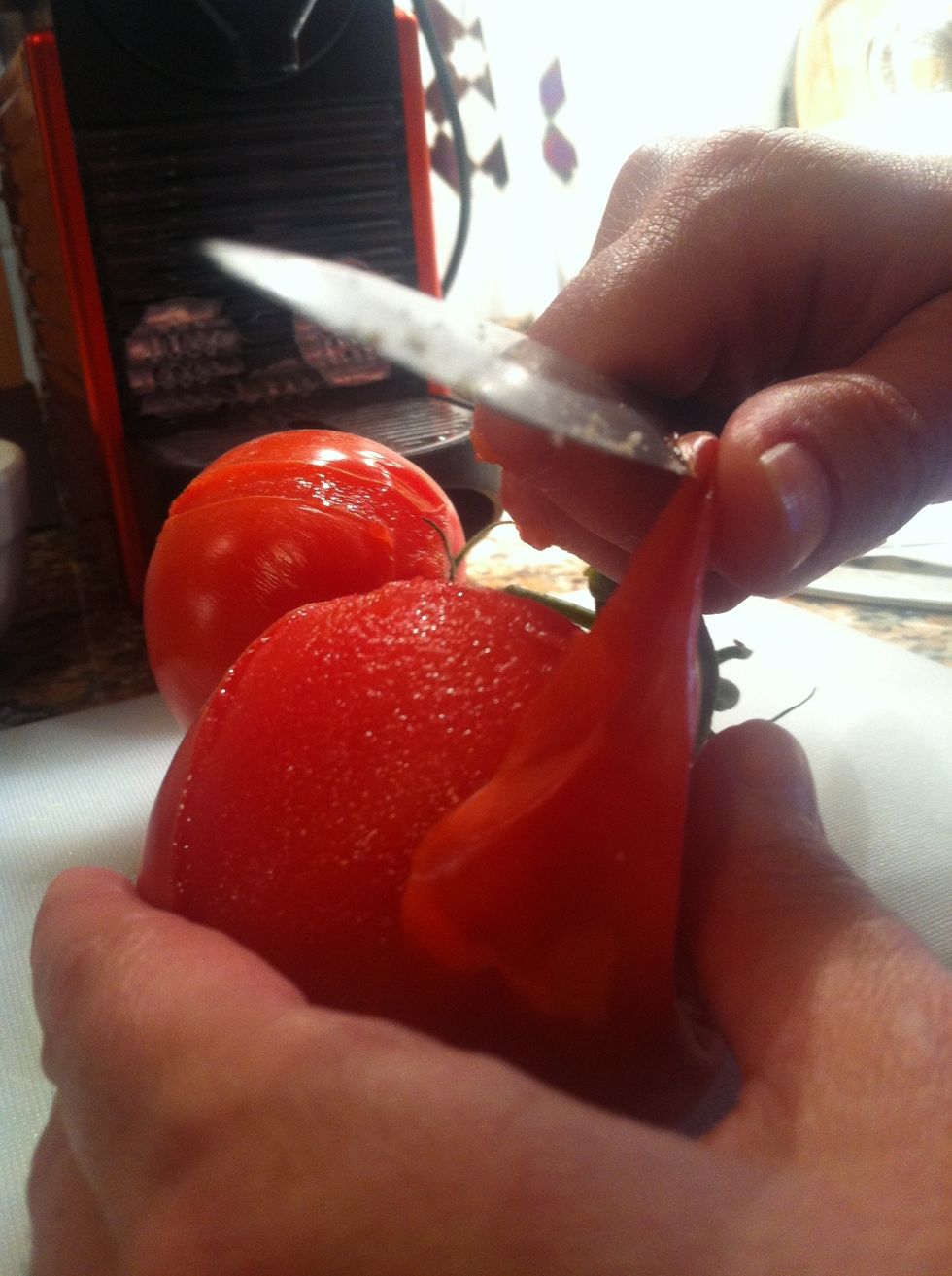 Really easy!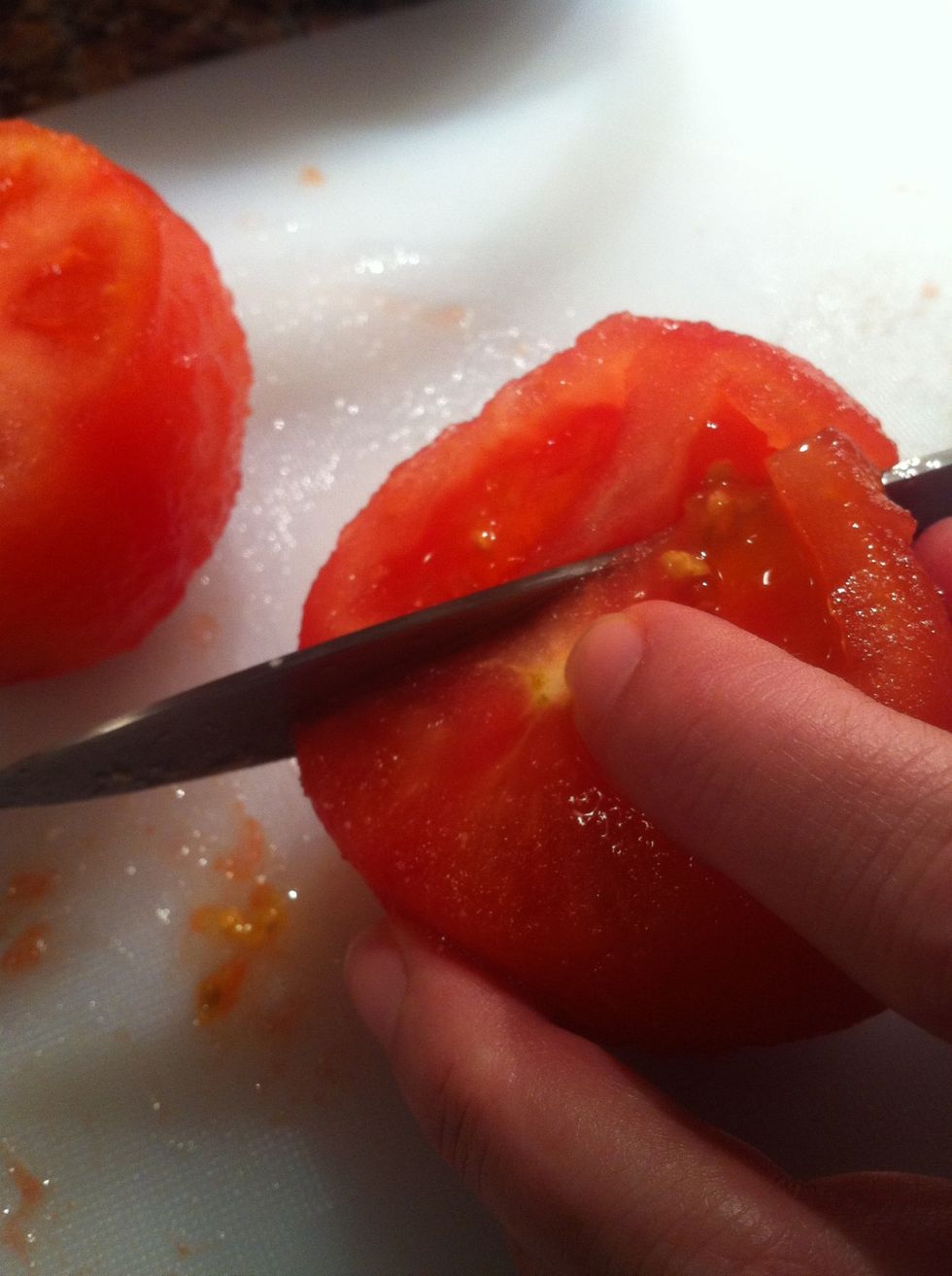 Cut them so you can take out the center of the tomatoe.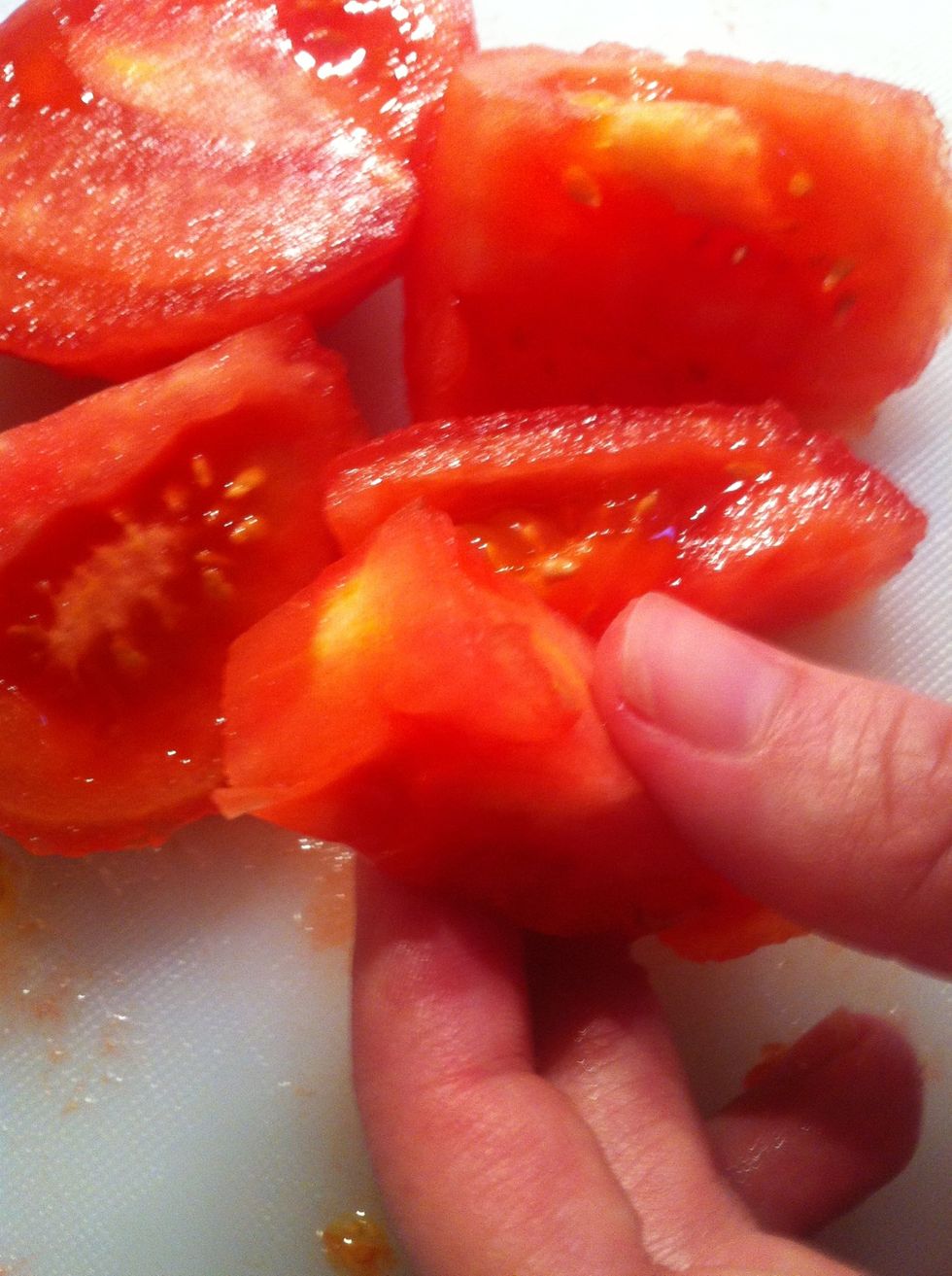 This hard part out! We don't want it in our Salmorejo!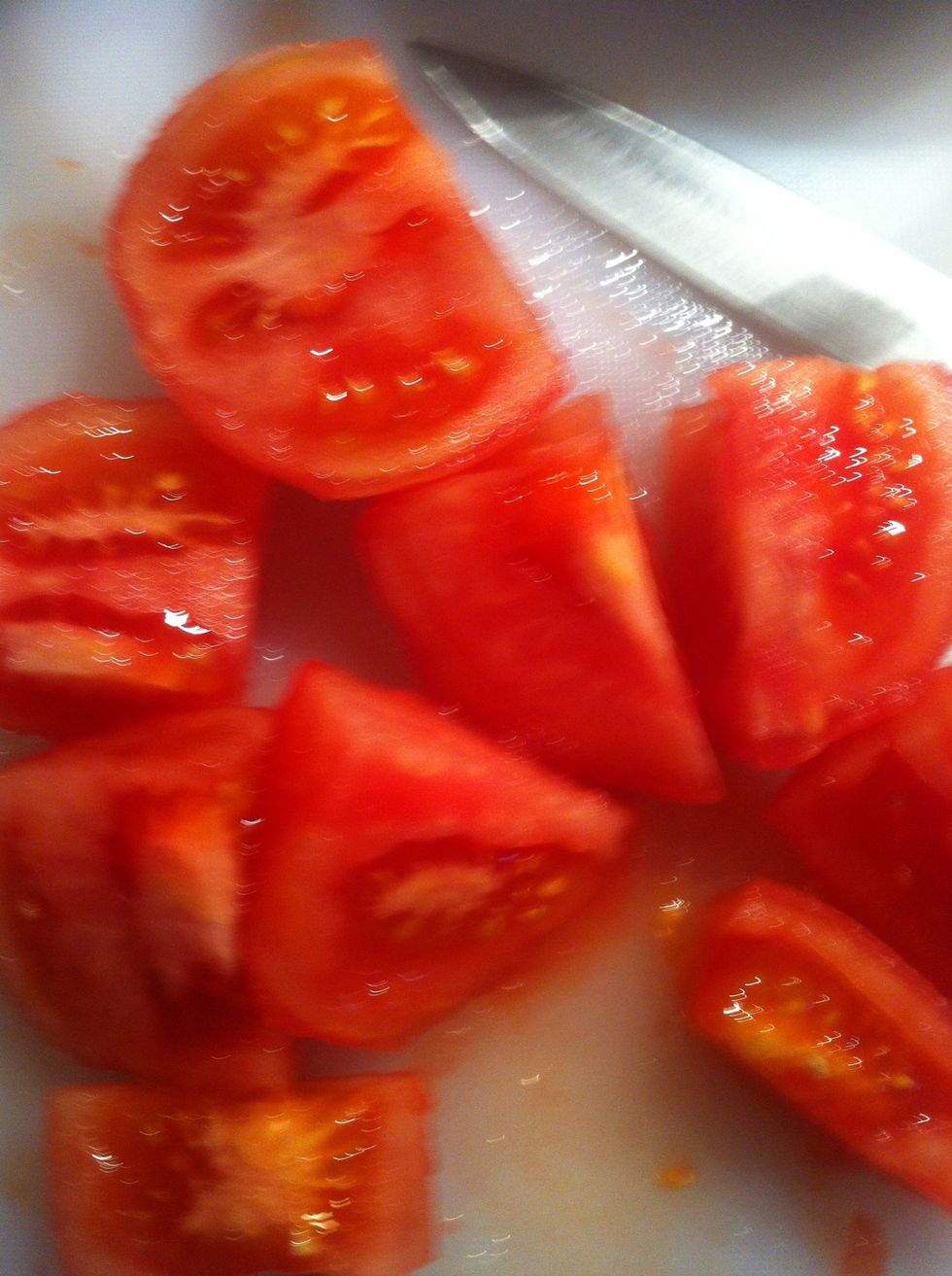 Once you chopped all the tomatoes...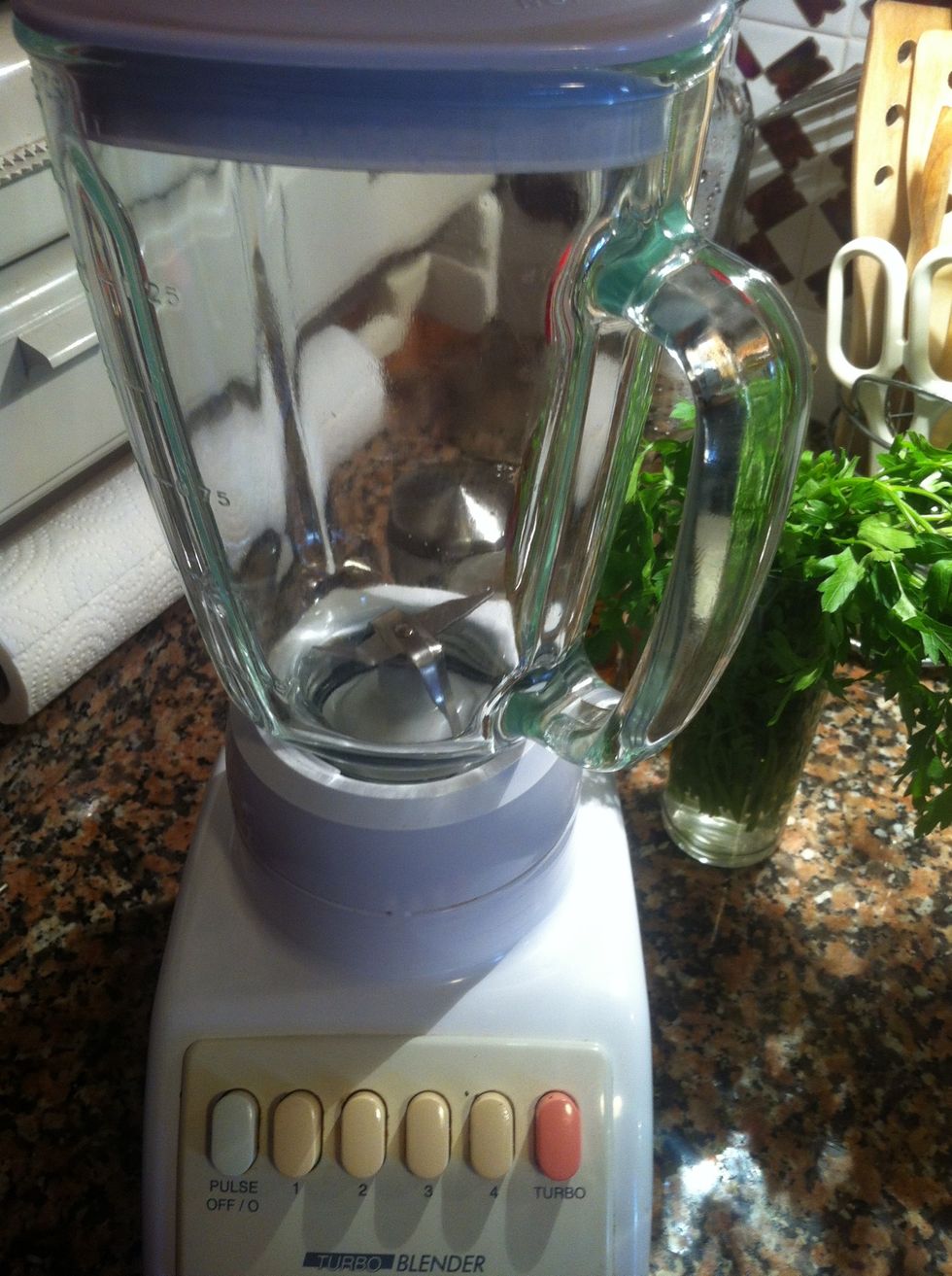 Is when the blender comes to action!
Start adding the ingredients in the blender.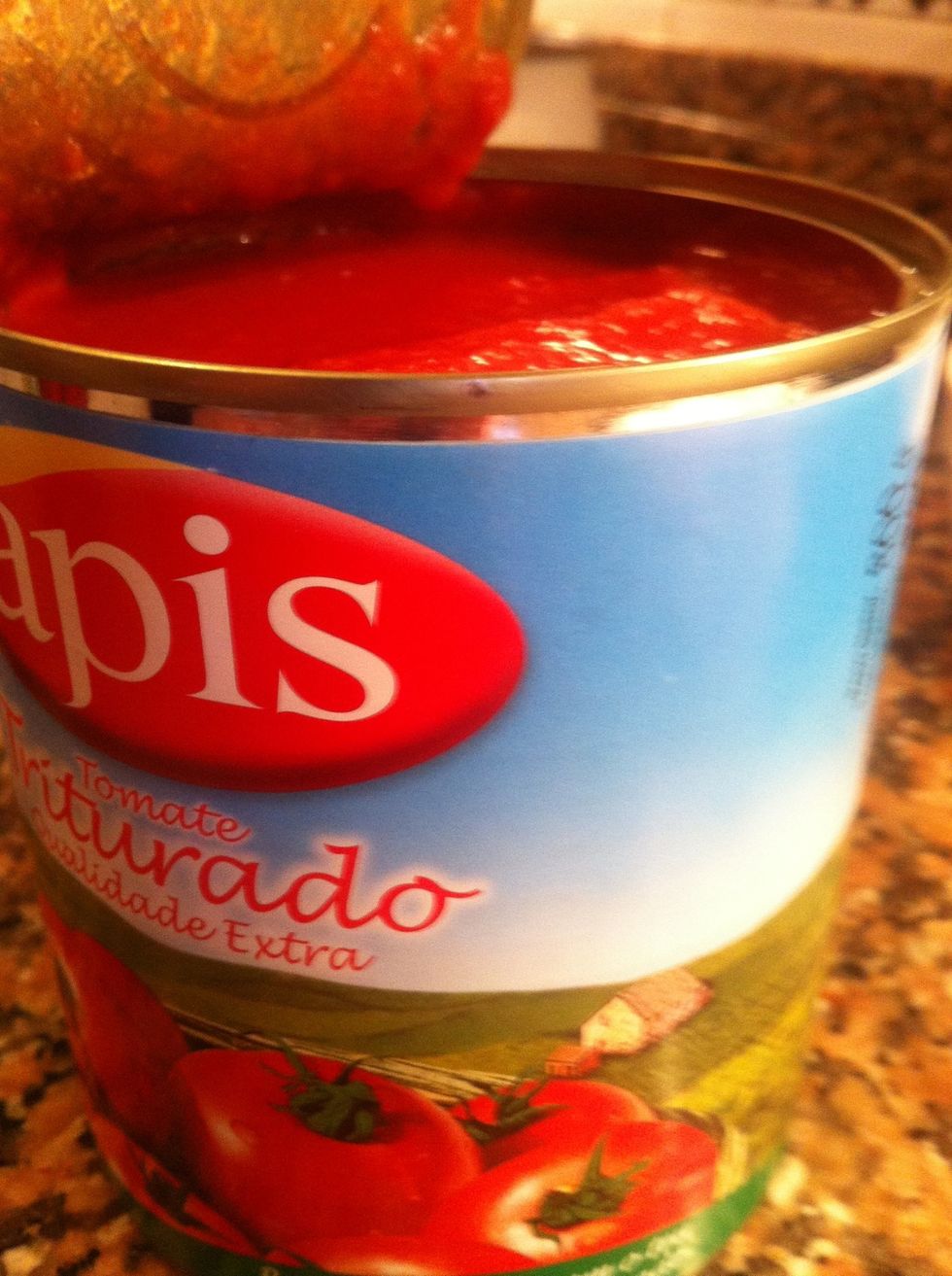 Tip: If you really don't have time to peel tomatoes or you don't have good ones around, canned peeled tomatoes should do! It is not the same but the result is pretty good also!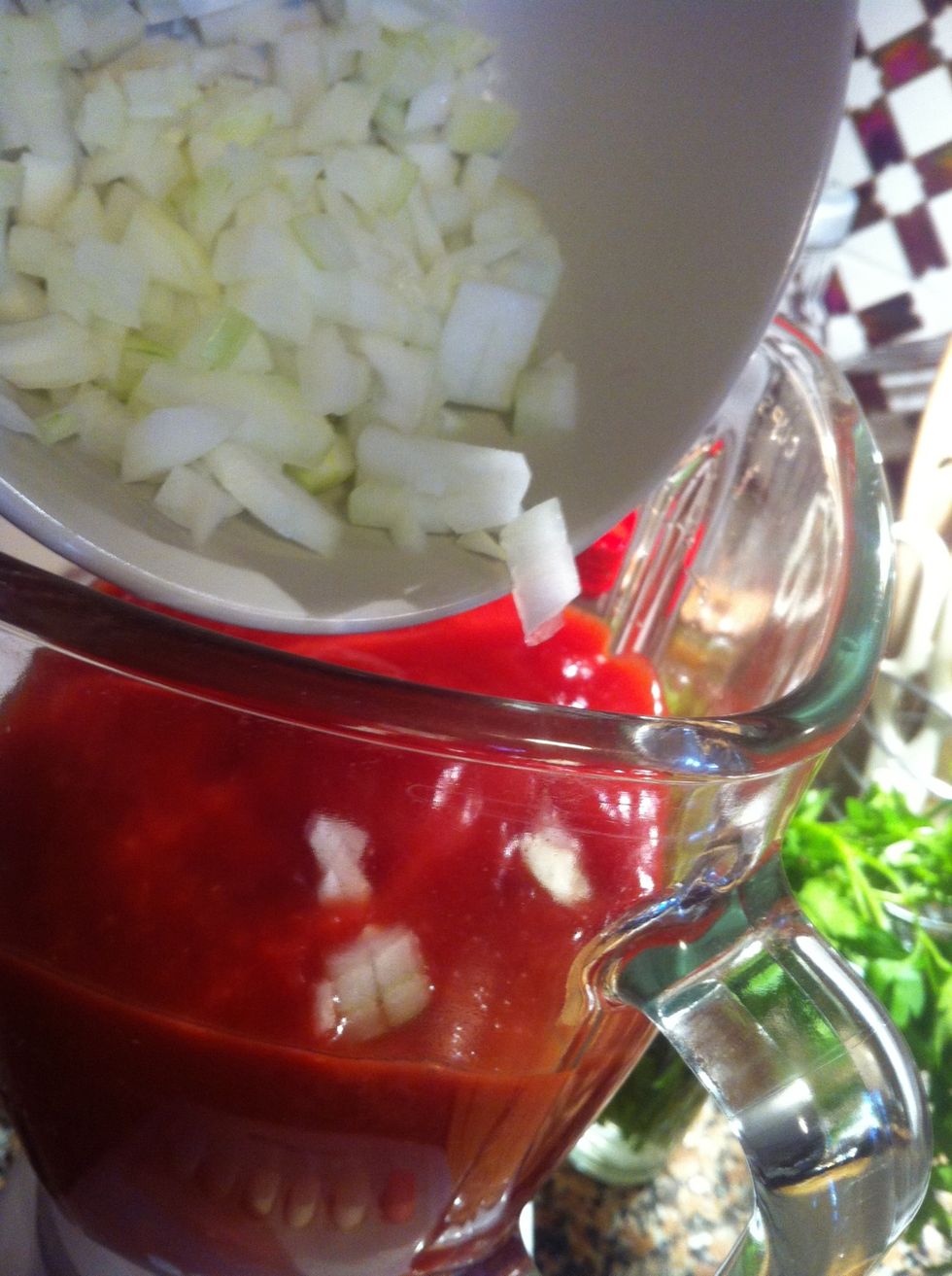 Add halph onion. Small one if you don't want the Salmorejo to be extremely strong.
Garlic. The amount depends on how strong you want it to be. I recommend either 1 or 1 1/2 cloves.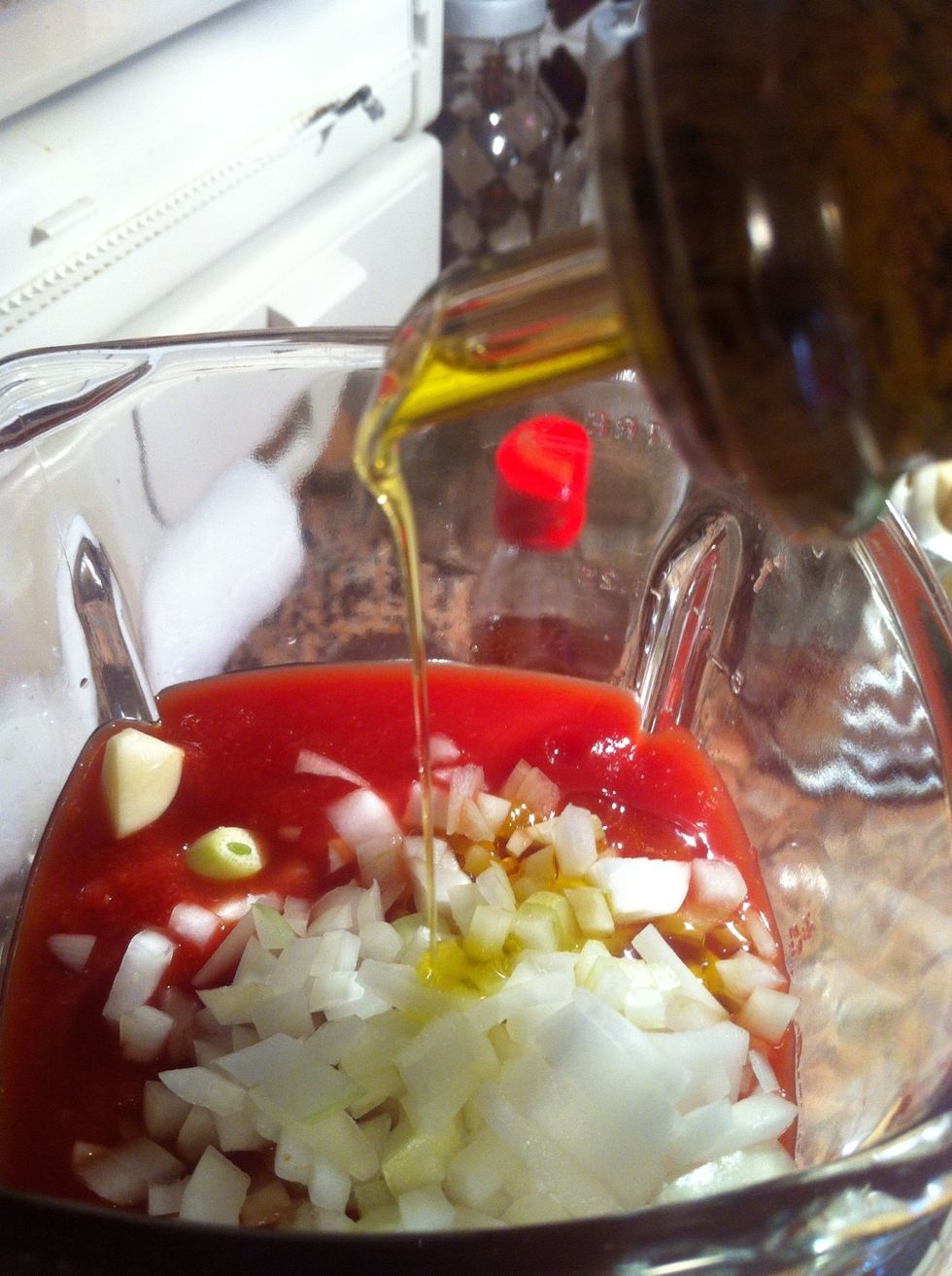 1 cup of olive oil.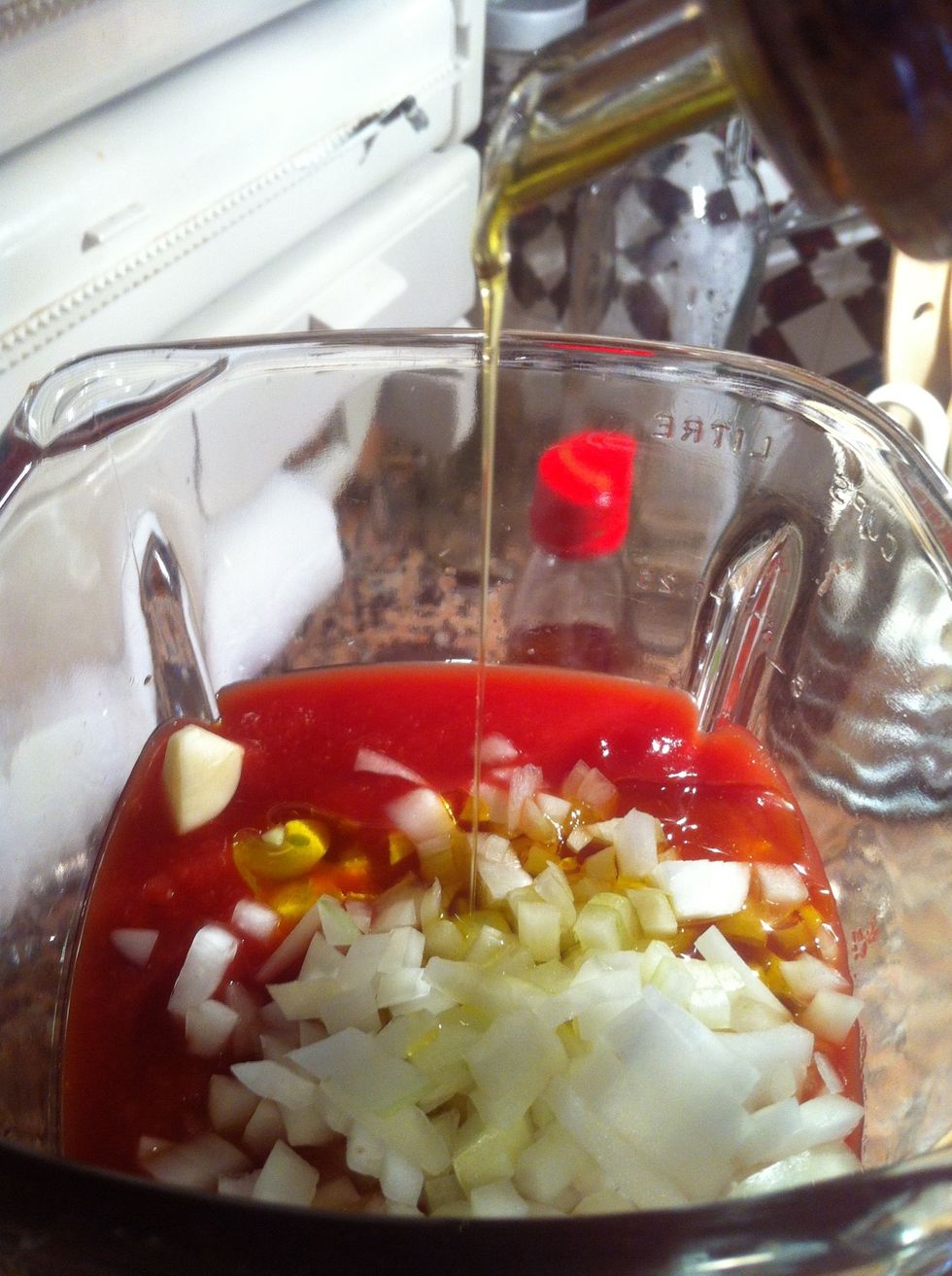 The olive oil is very important so the Salmorejo will get the right texture.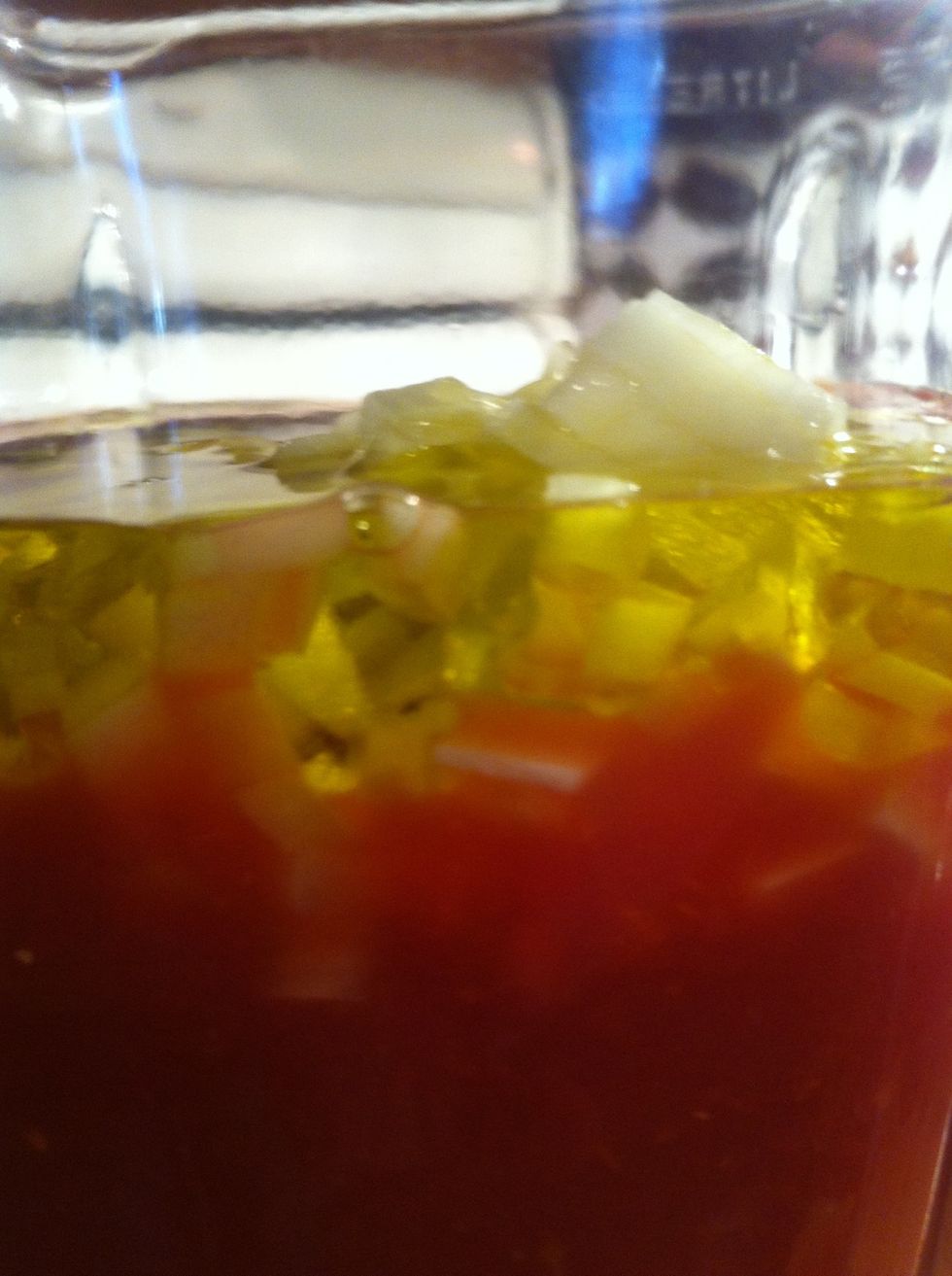 Don't worry, it seems too much oil but it really isn't!
Add salt and wine vinegar.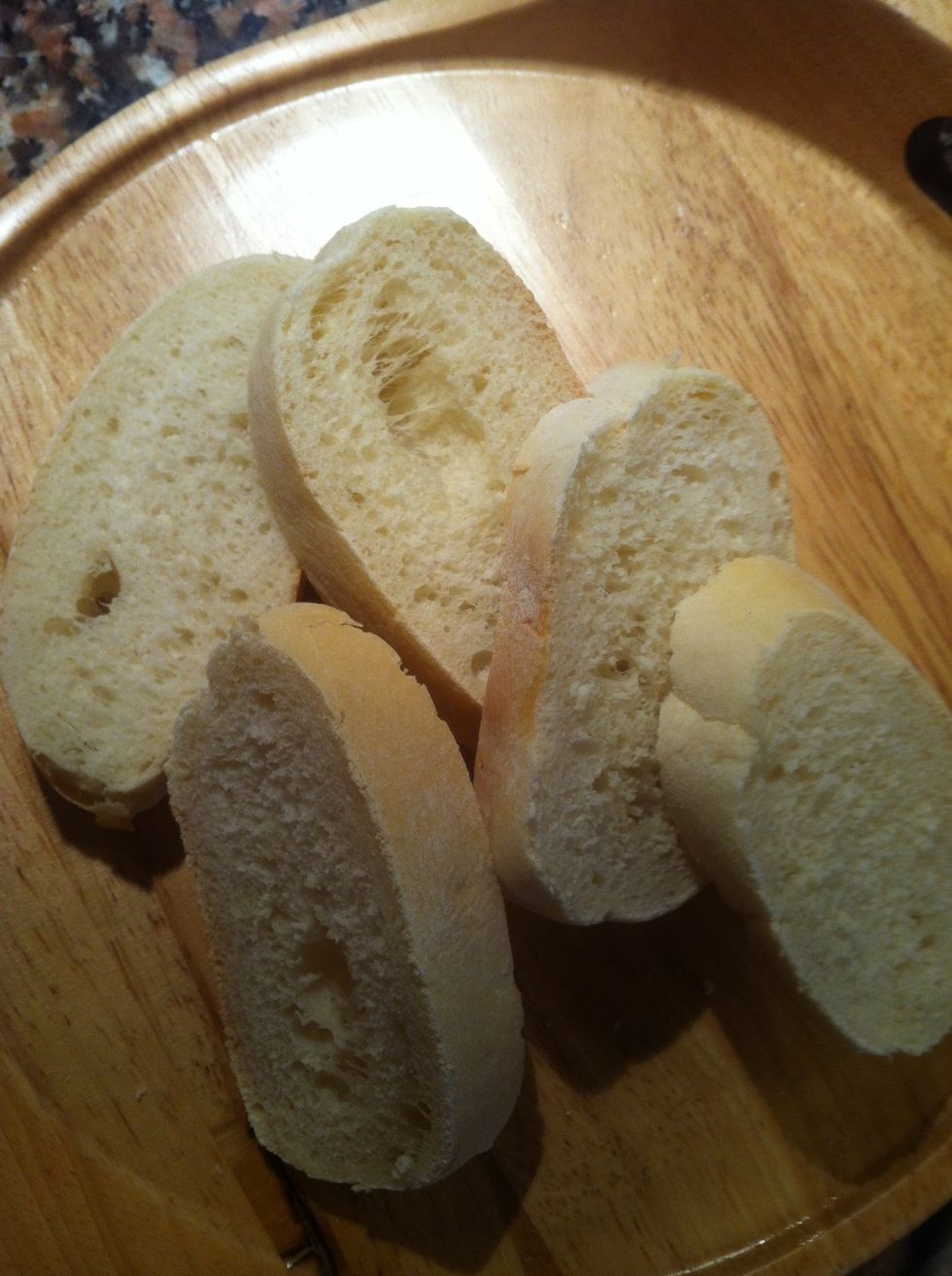 4 or 5 bread slices. You can add a small glass of water too so it doesn't turn out too thick.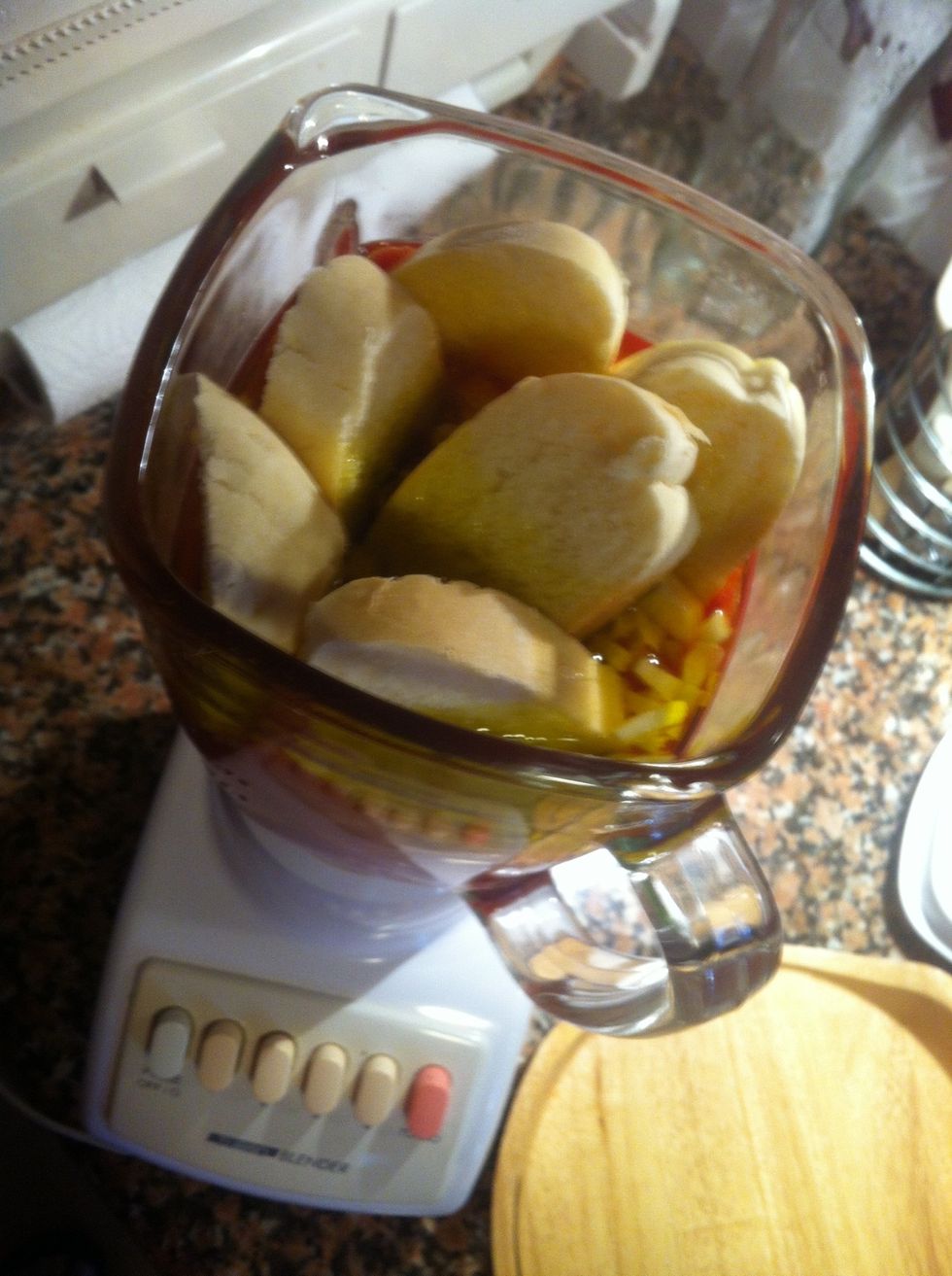 All in to the blender.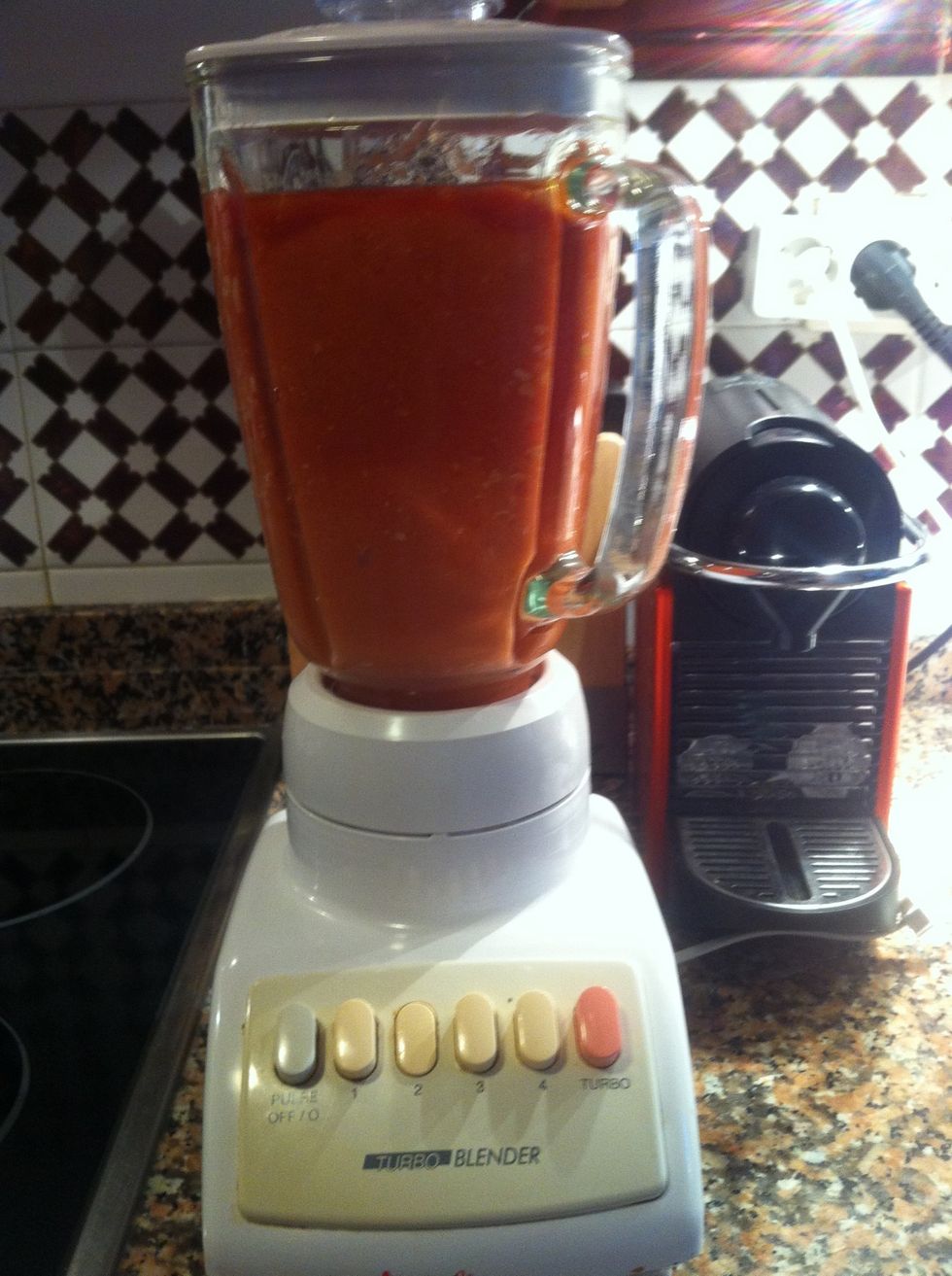 High speed until all the ingredients are well mixed.
Once you have finished it should look like this.
Now boil two eggs.
Once they are cold enough to handle, chop them.
Chop them as small as you can.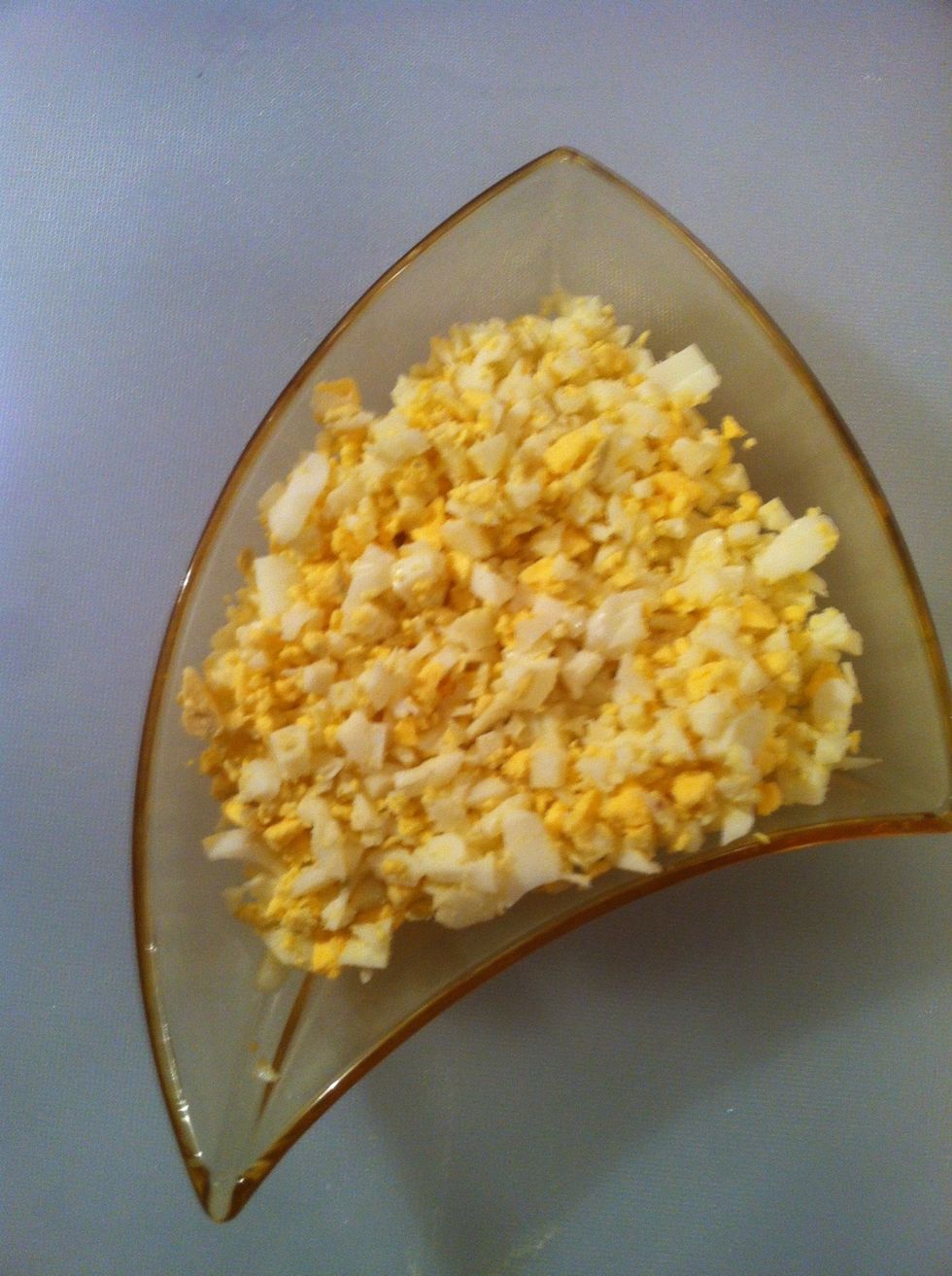 Save them for later.
Chop the cured ham (jamon serrano) too. As small as posible.
Save it for later aswell.
Get the Salmorejo from the fridge. You can serve to eat as a cold soup.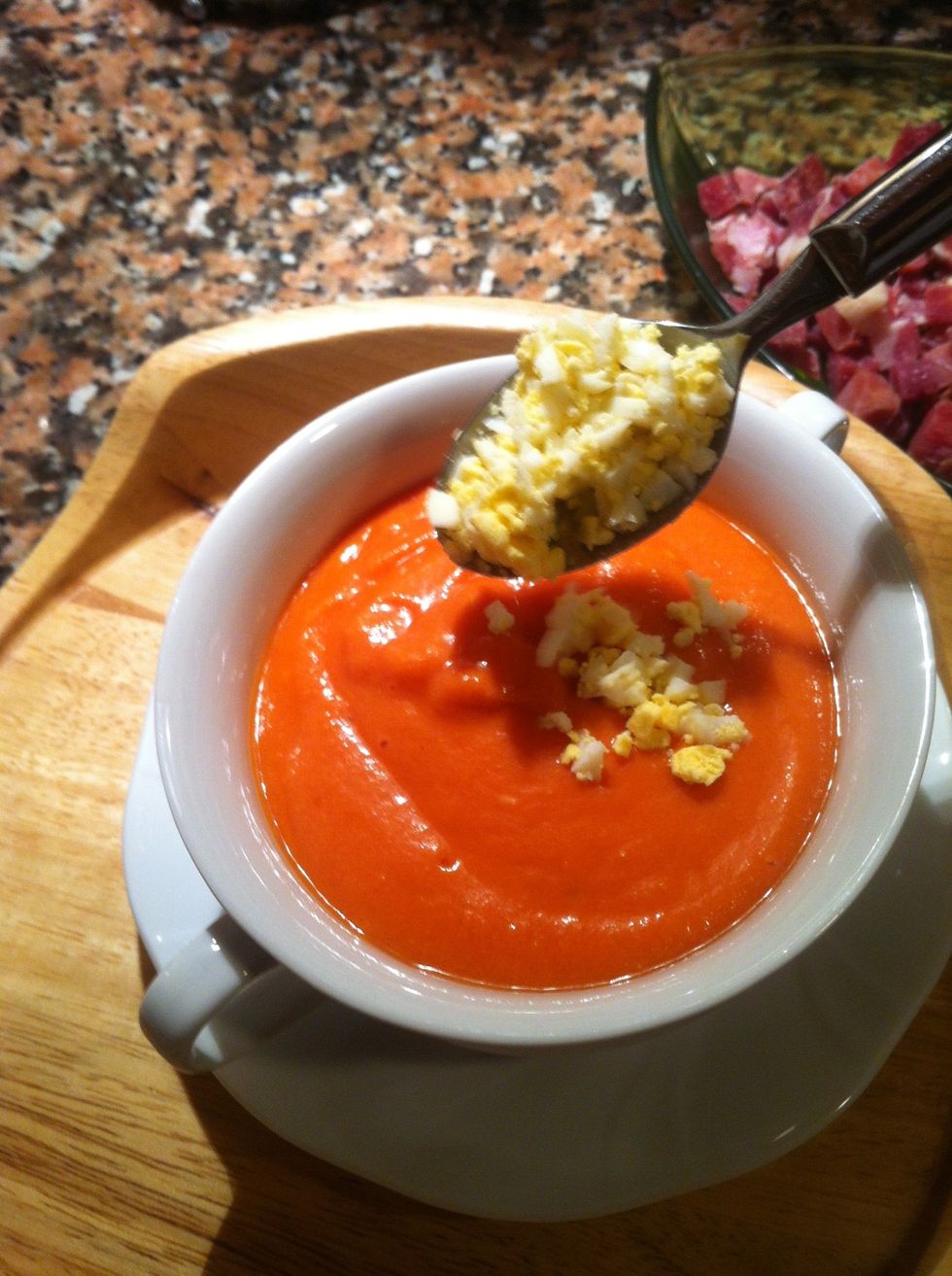 Adding some of the egg as a topping.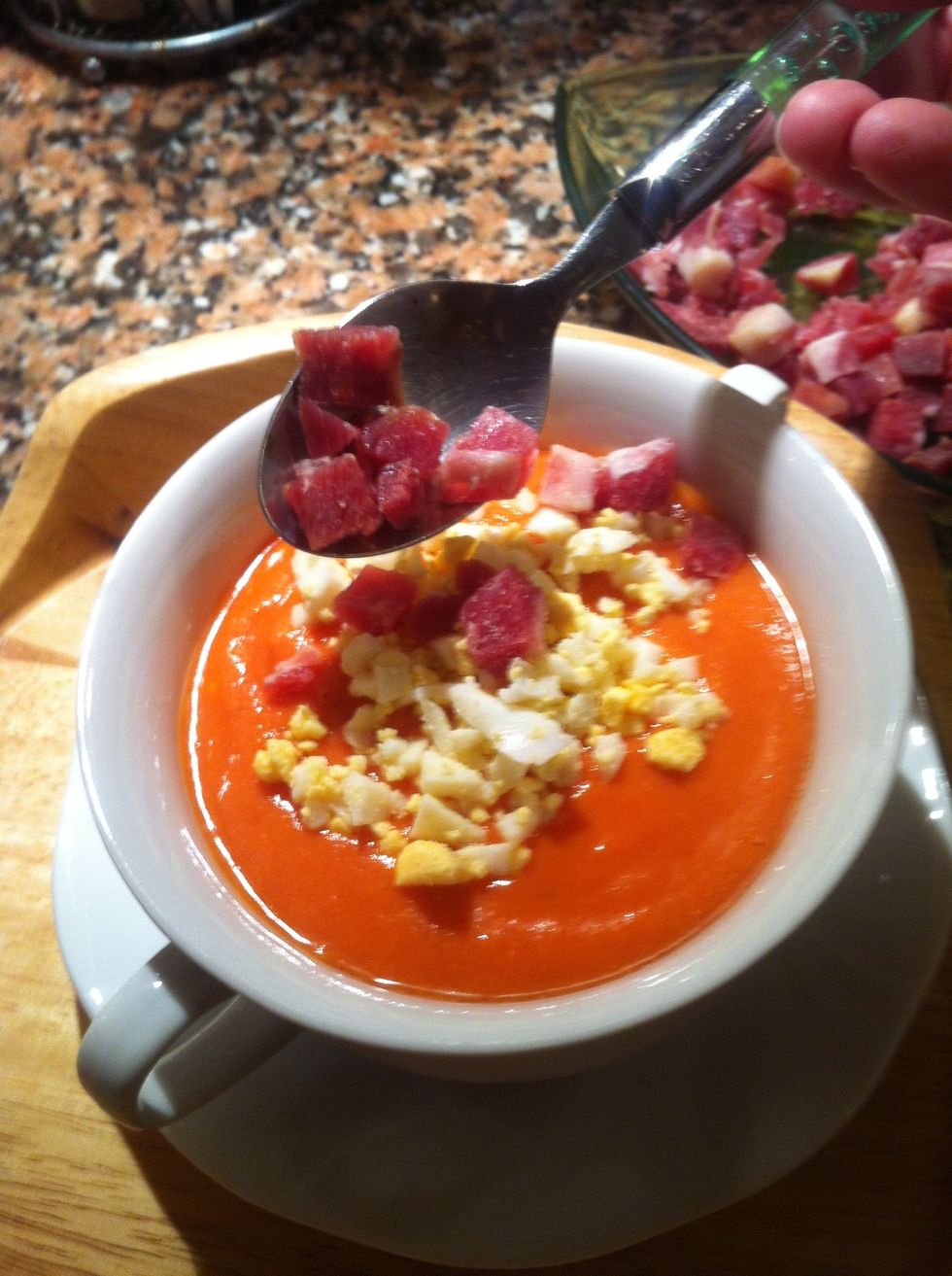 And the ham too!
And ready to enjoy! Rico, rico!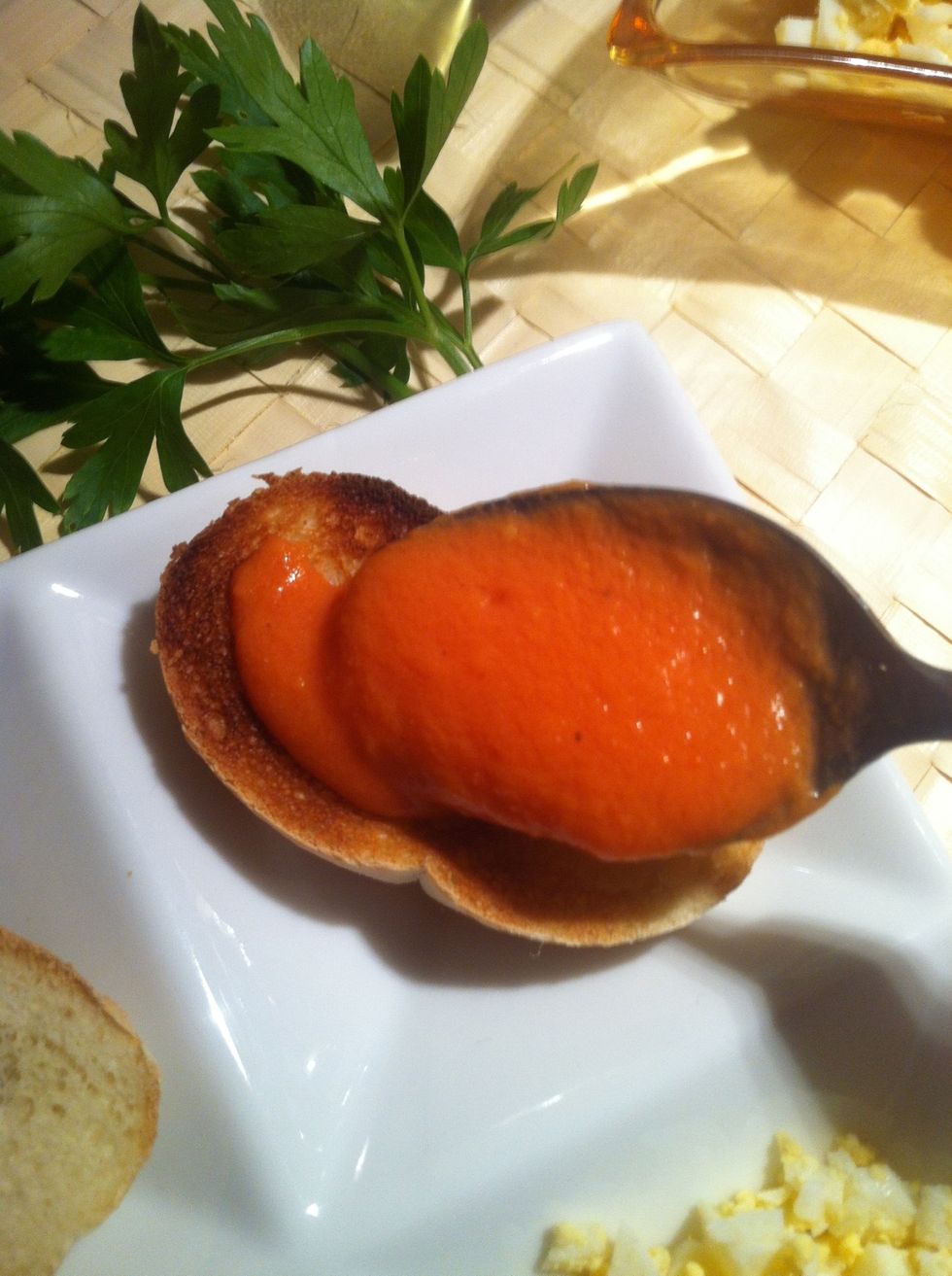 Another way of serving: toast some small slices of bread. Put some Salmorejo on them.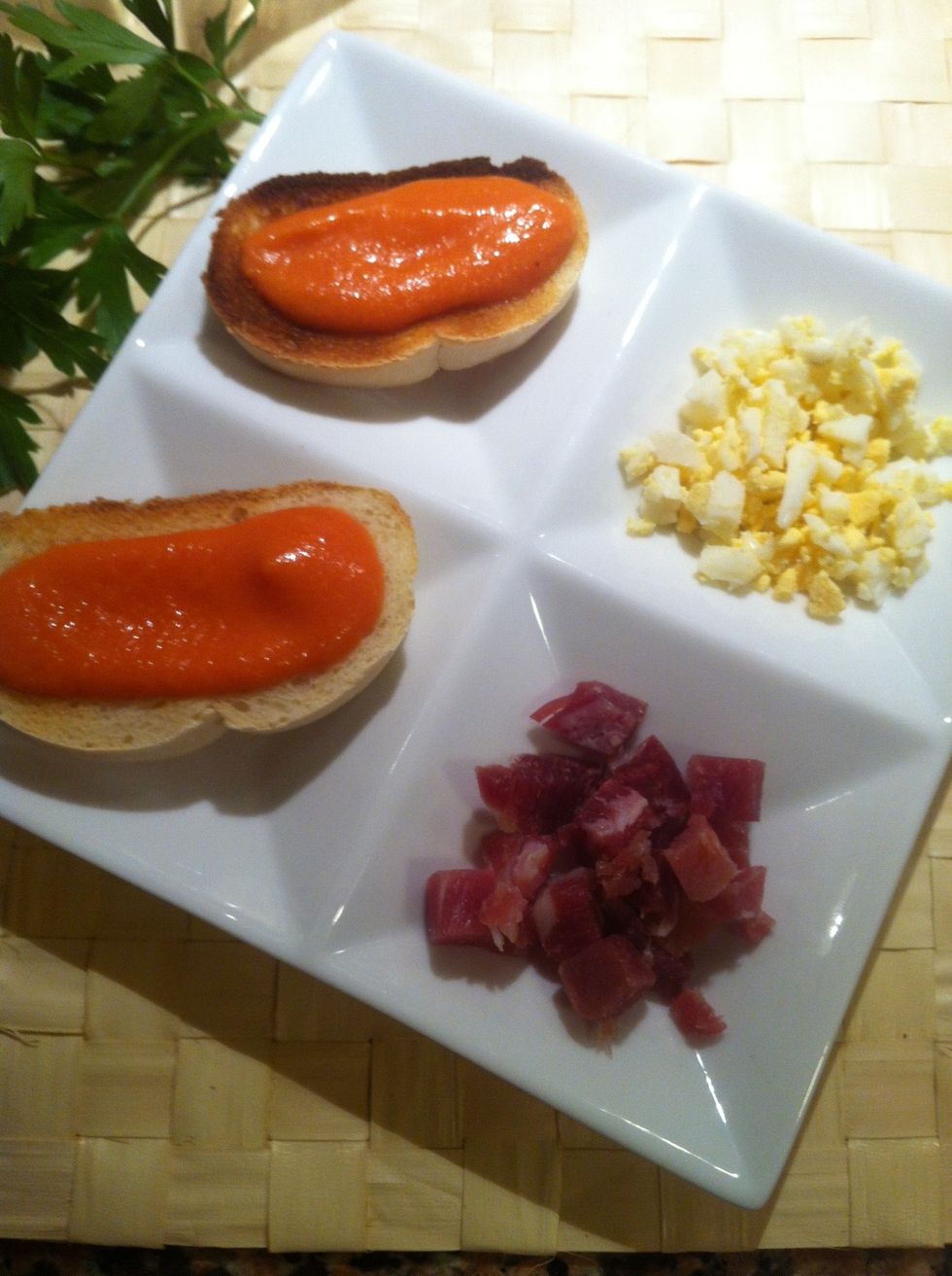 And add the egg and ham toppings too.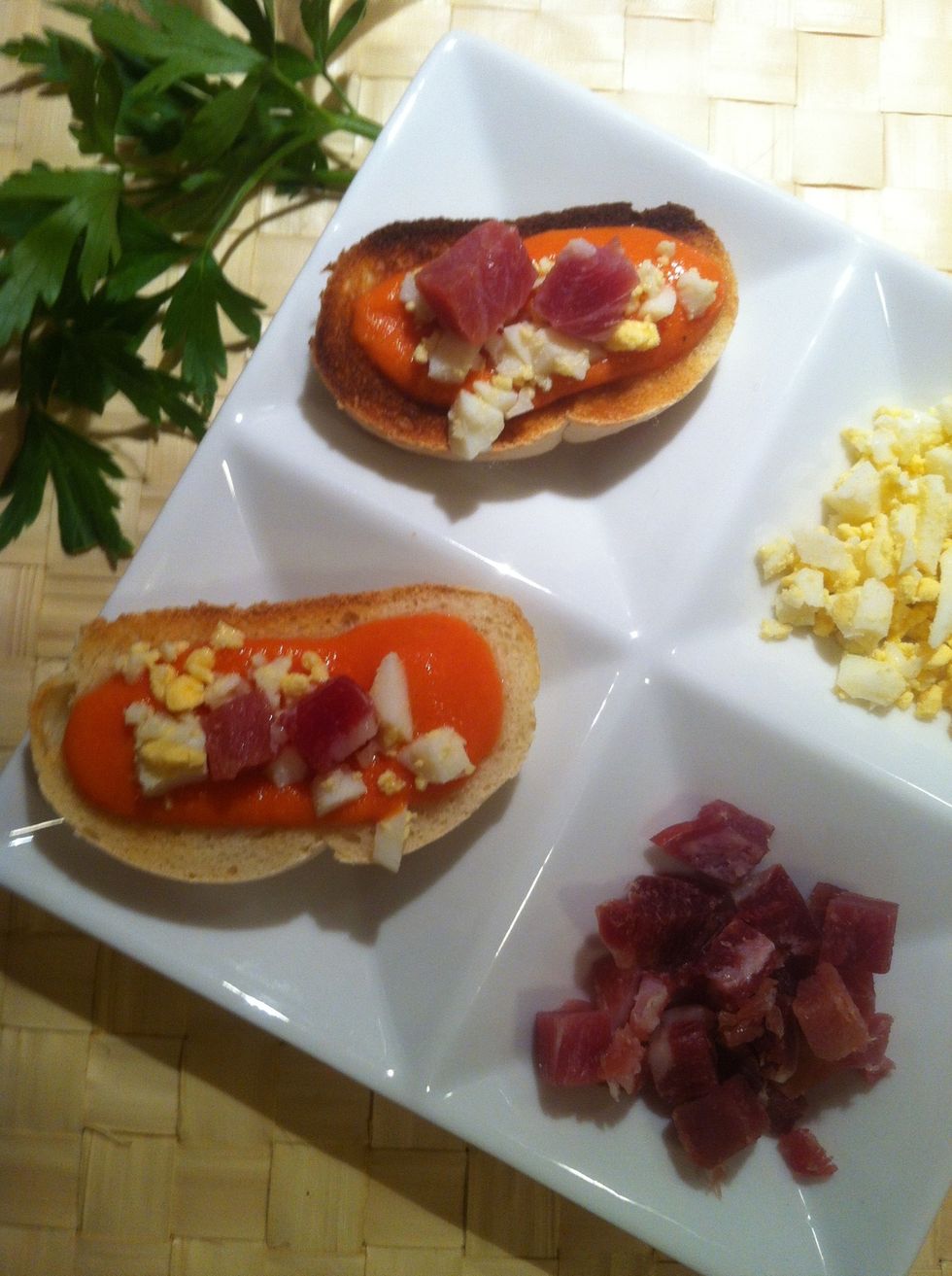 Like this!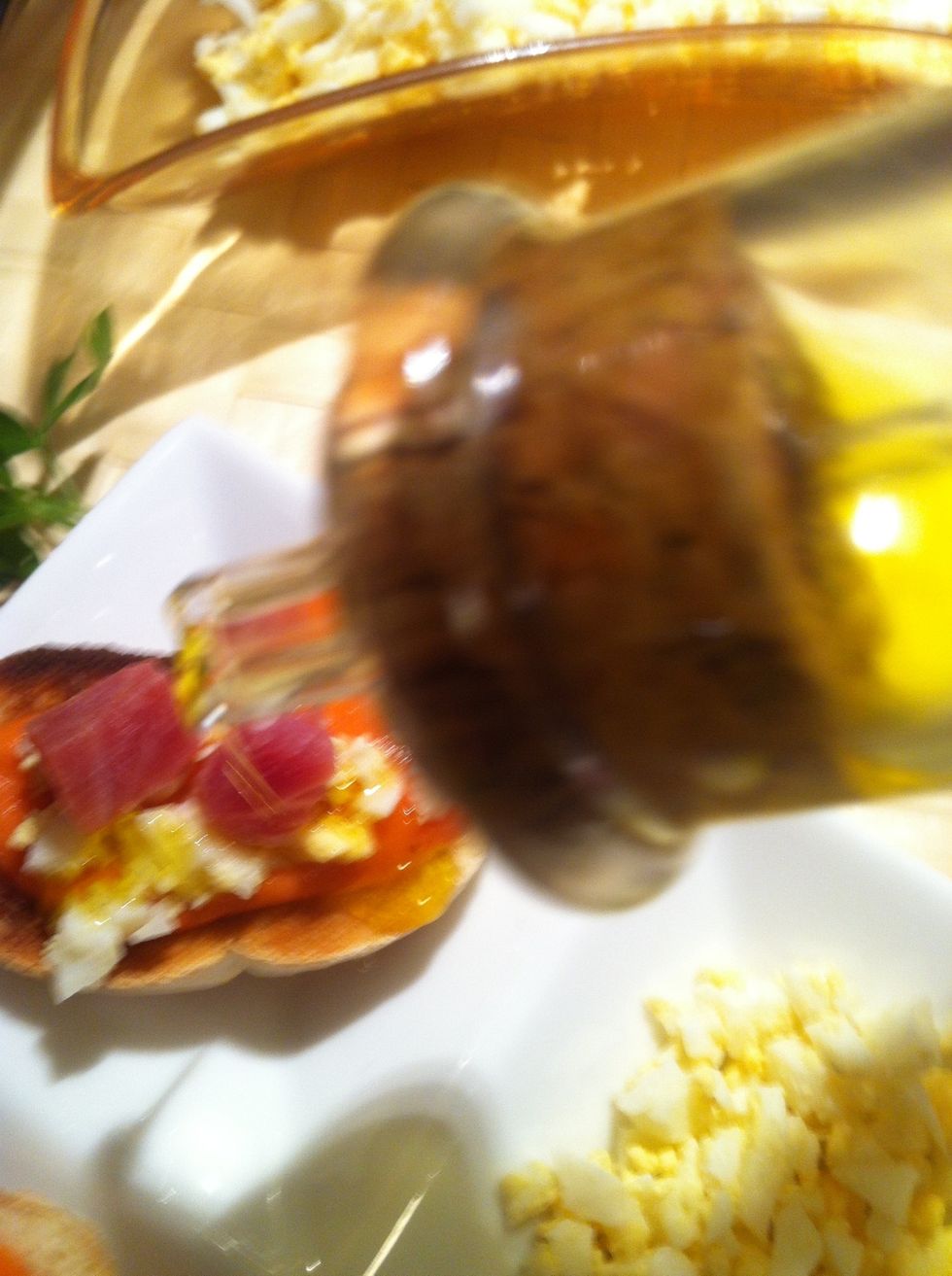 Add a touch of olive oil...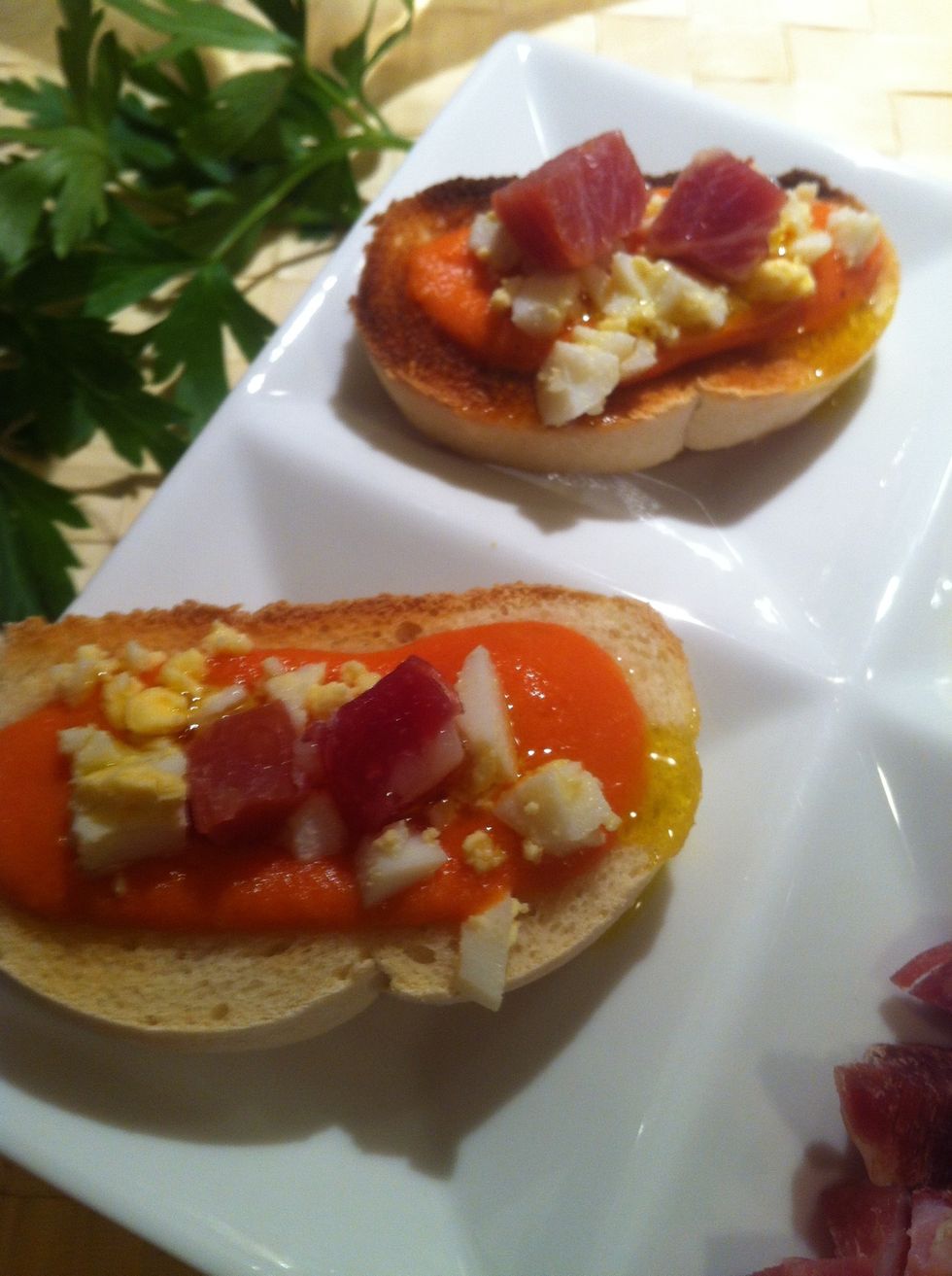 And you have your delicious little Salmorejo tapas! They are awesome, beleive me!!
1.0kg Tomato
1/2 Onion
1/2 Garlic
1.0c Olive oil
1.0 Bread
1.0Tbsp Vinegar
1.0c Cured Ham
2.0 Boiled egg
1.0 Glass of water