Preheat oven to 350 degrees.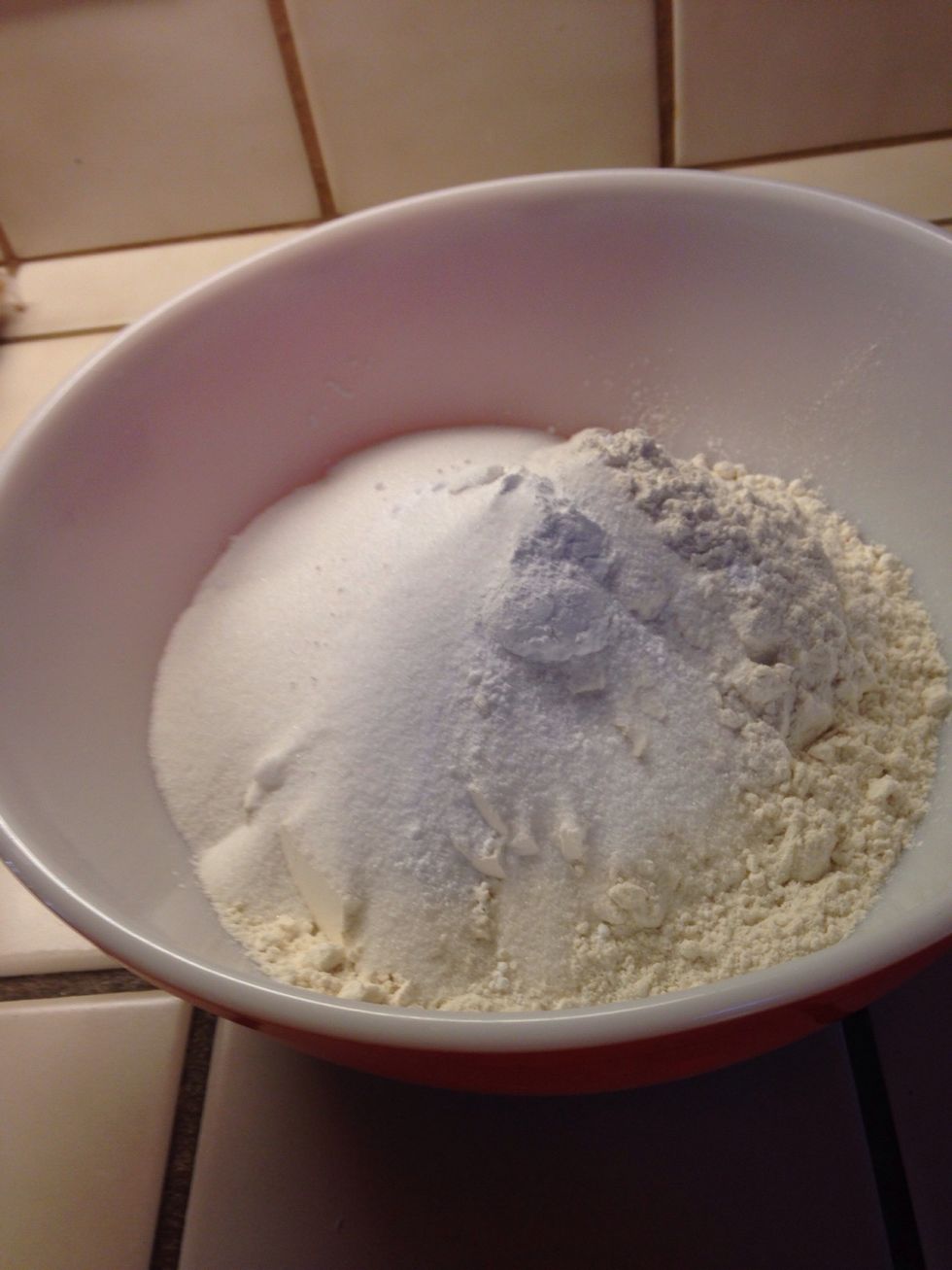 Combine the flour, sugar, baking powder, baking soda, cream of tartar, and salt in a bowl.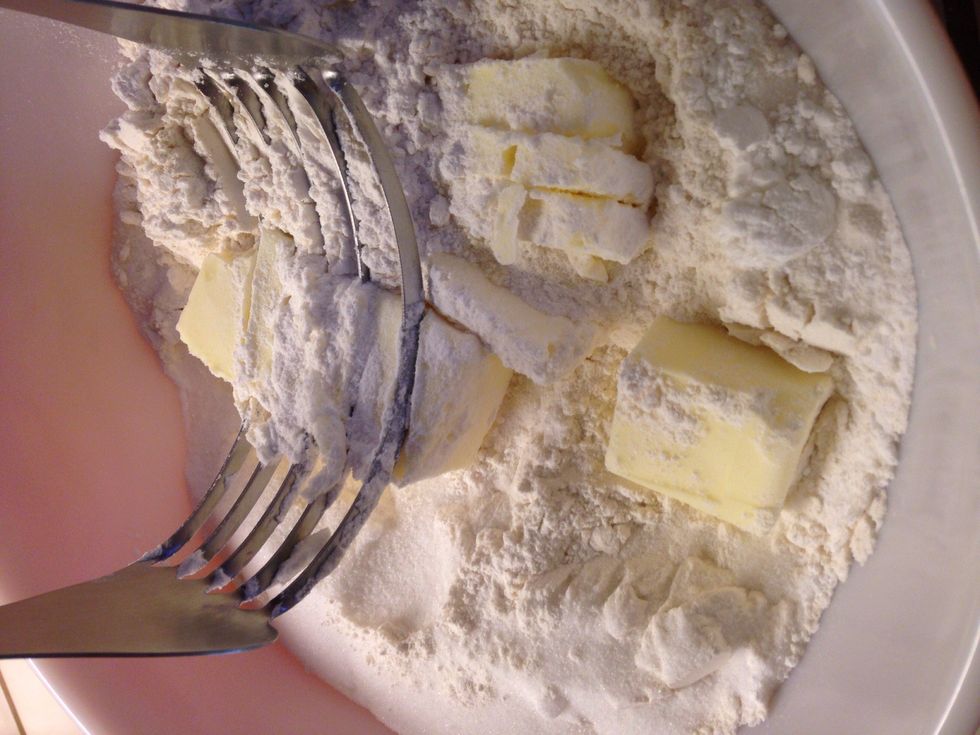 Put in the two sticks of butter and cut them up into pea-sized pieces using a pastry cutter (or two knifes if you don't have a pastry cutter).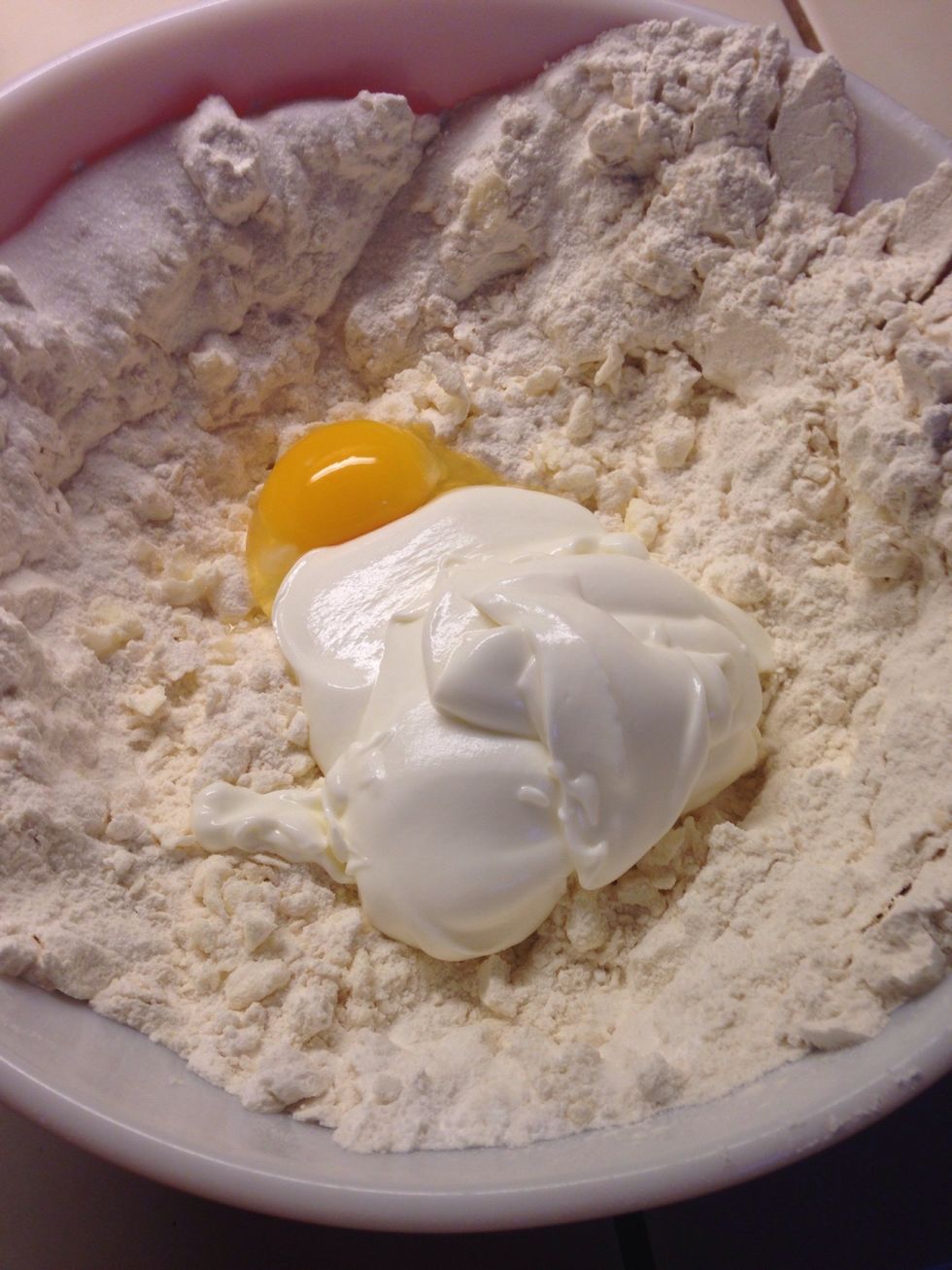 Once the butter is cut up, add in the sour cream and egg.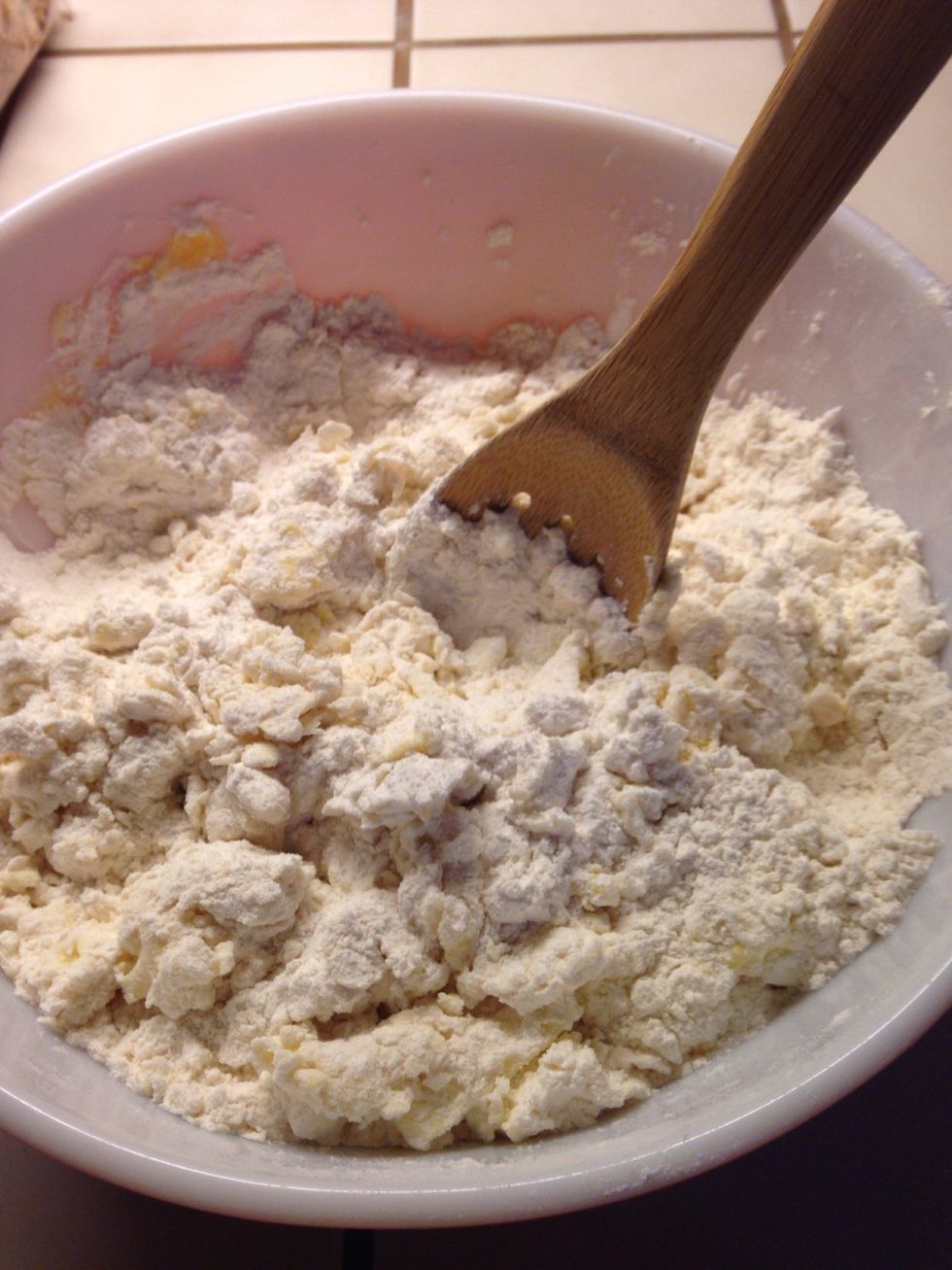 Start mixing the dough with a spoon, and finish kneading it with your hands.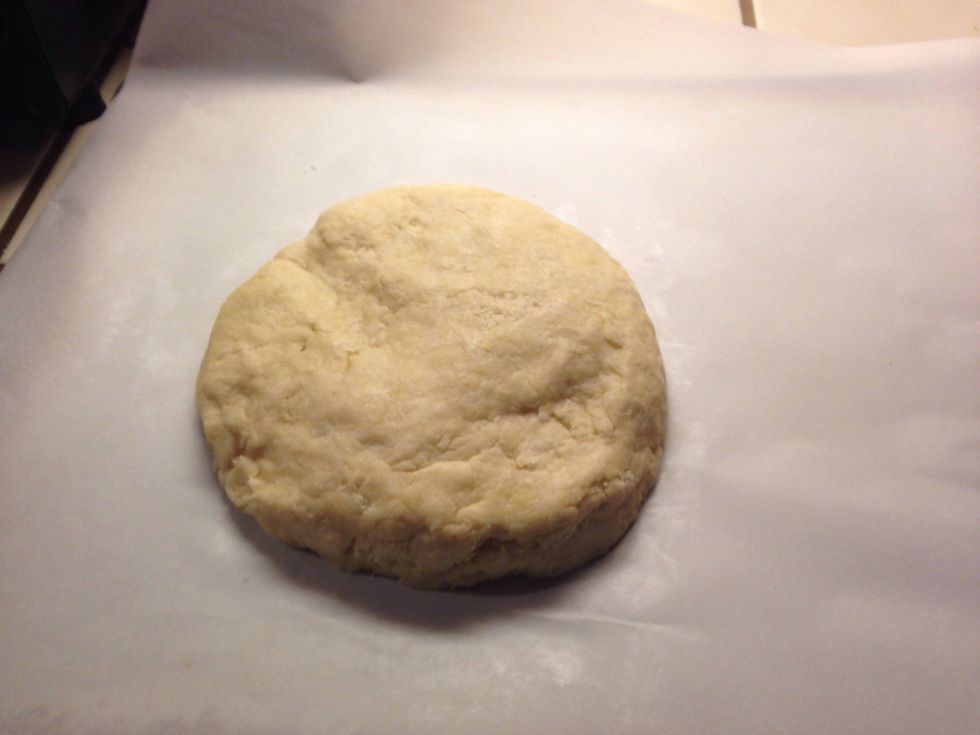 Split the dough in half and pat it into a circle.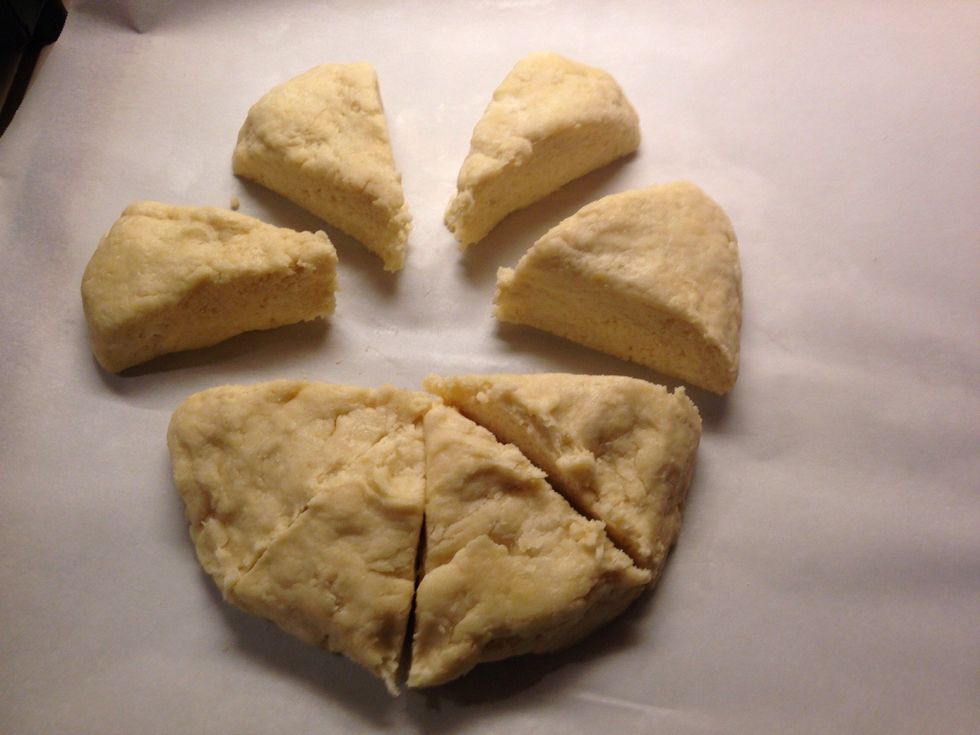 Then cut the circle into 8 pieces.
Take the other half of the dough and repeat.
You should have 16 scones at this point. If you want different sized scones you can cut them into bigger or smaller pieces, but keep in mind this will affect cooking time.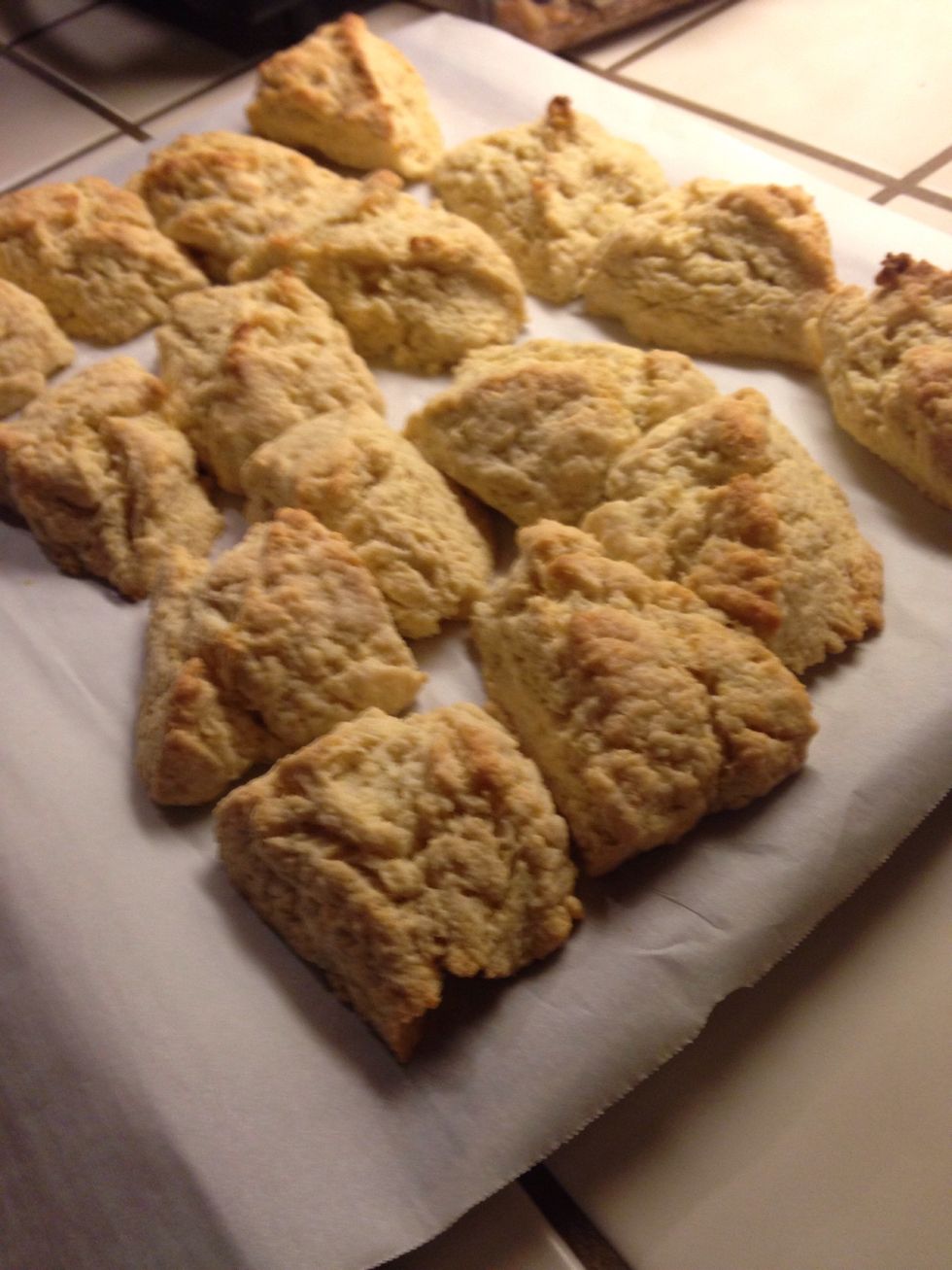 Bake them for about 20 minutes or until they are no longer doughy on the inside.
Done! Enjoy with lemon curd, butter, or just plain.
4.0c Flour
3/4c Sugar
2.0tsp Baking powder
1.0tsp Baking soda
1/4tsp Cream of tartar
1.0tsp Salt
1.0c (Two sticks) butter
1.0 Egg
1.0c Sour cream