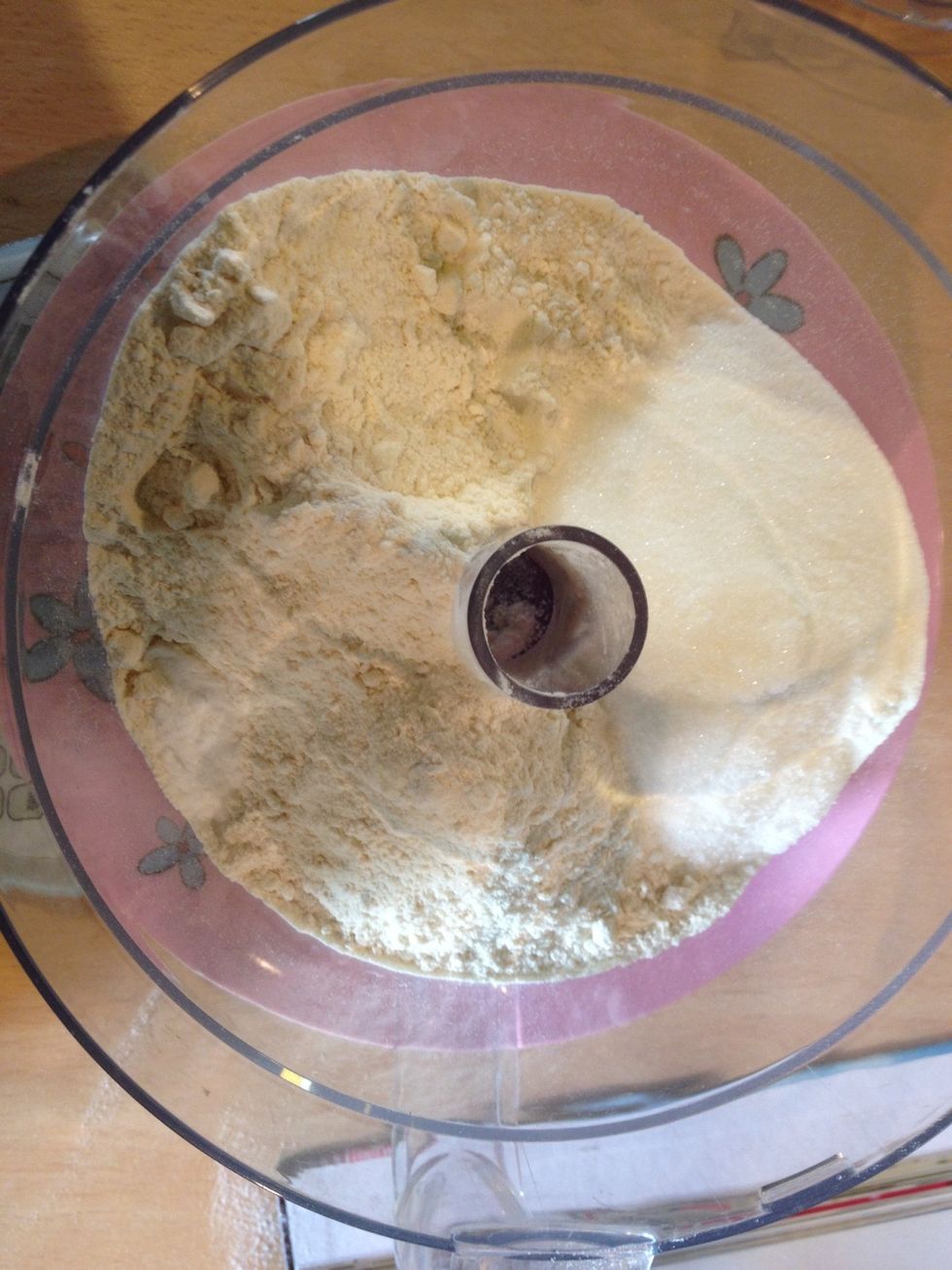 Place the flour, baking powder, sugar and salt in a food processor and pulse together. If you don't have a food processor simply combine.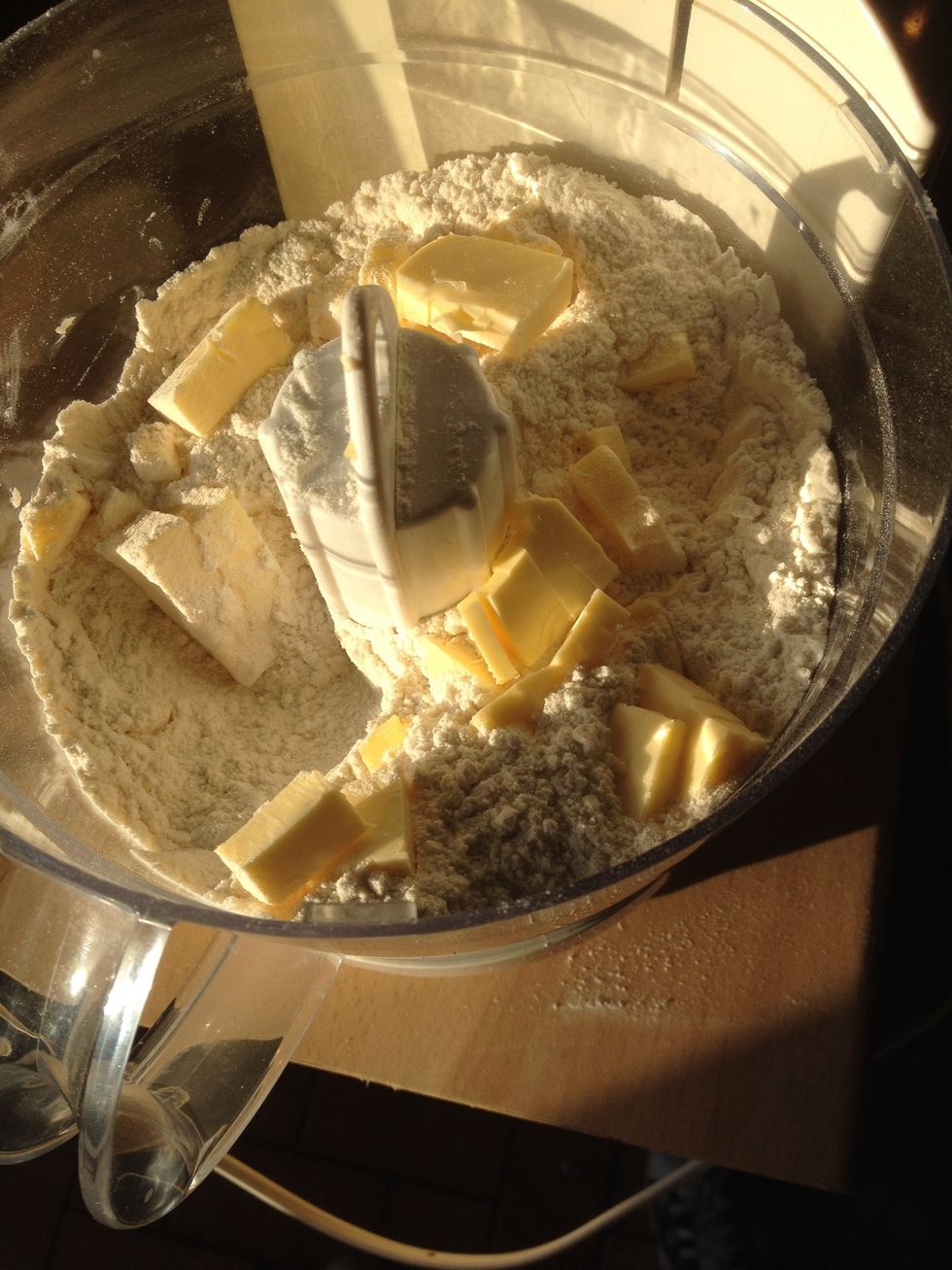 Add the butter (which should be chilled and chopped). Set the food processor to low and slowly raise the speed until fine breadcrumbs form. If you are making by hand, rub the butter in.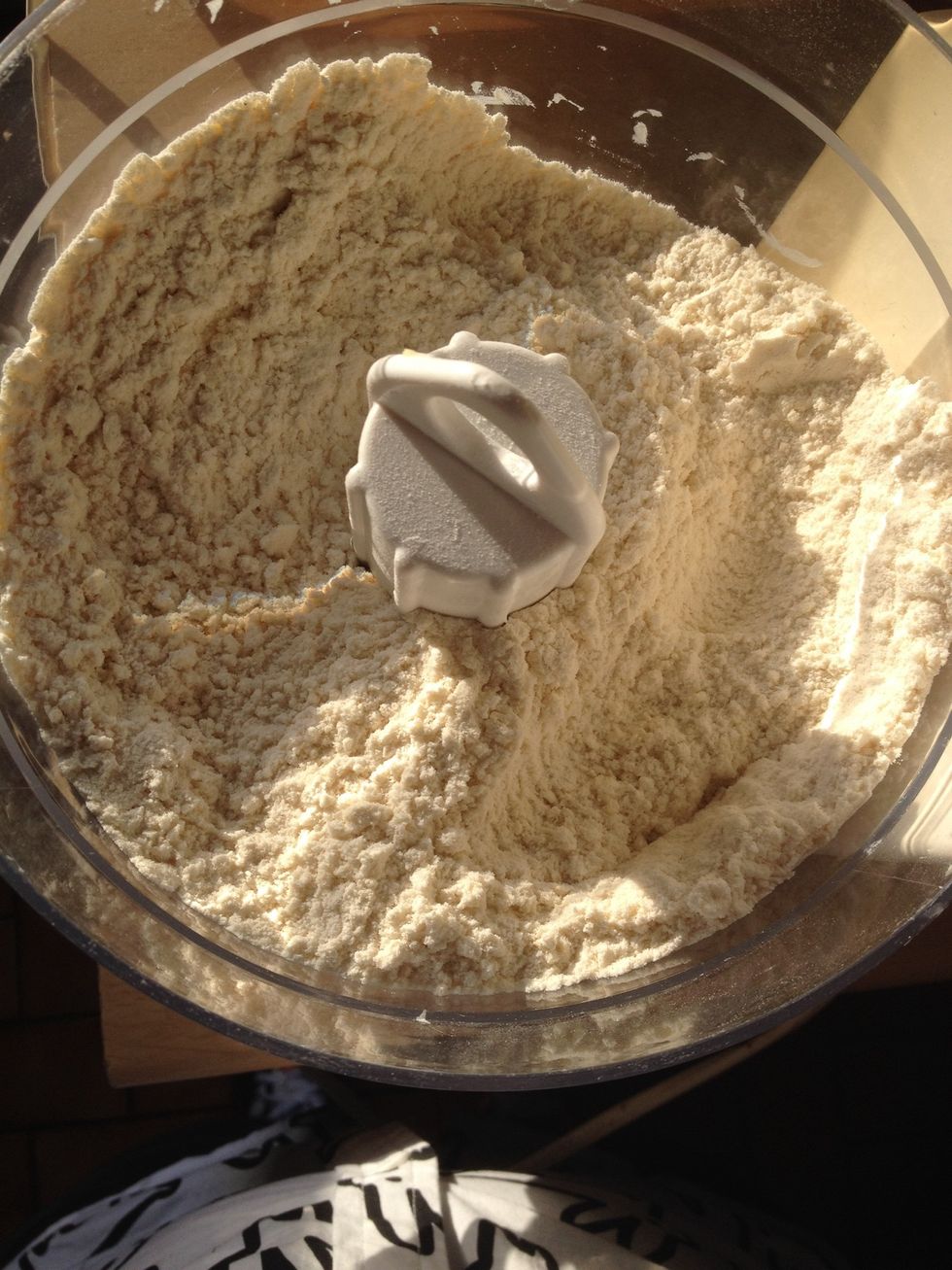 Should look like this. If you are using fruit add it at this stage.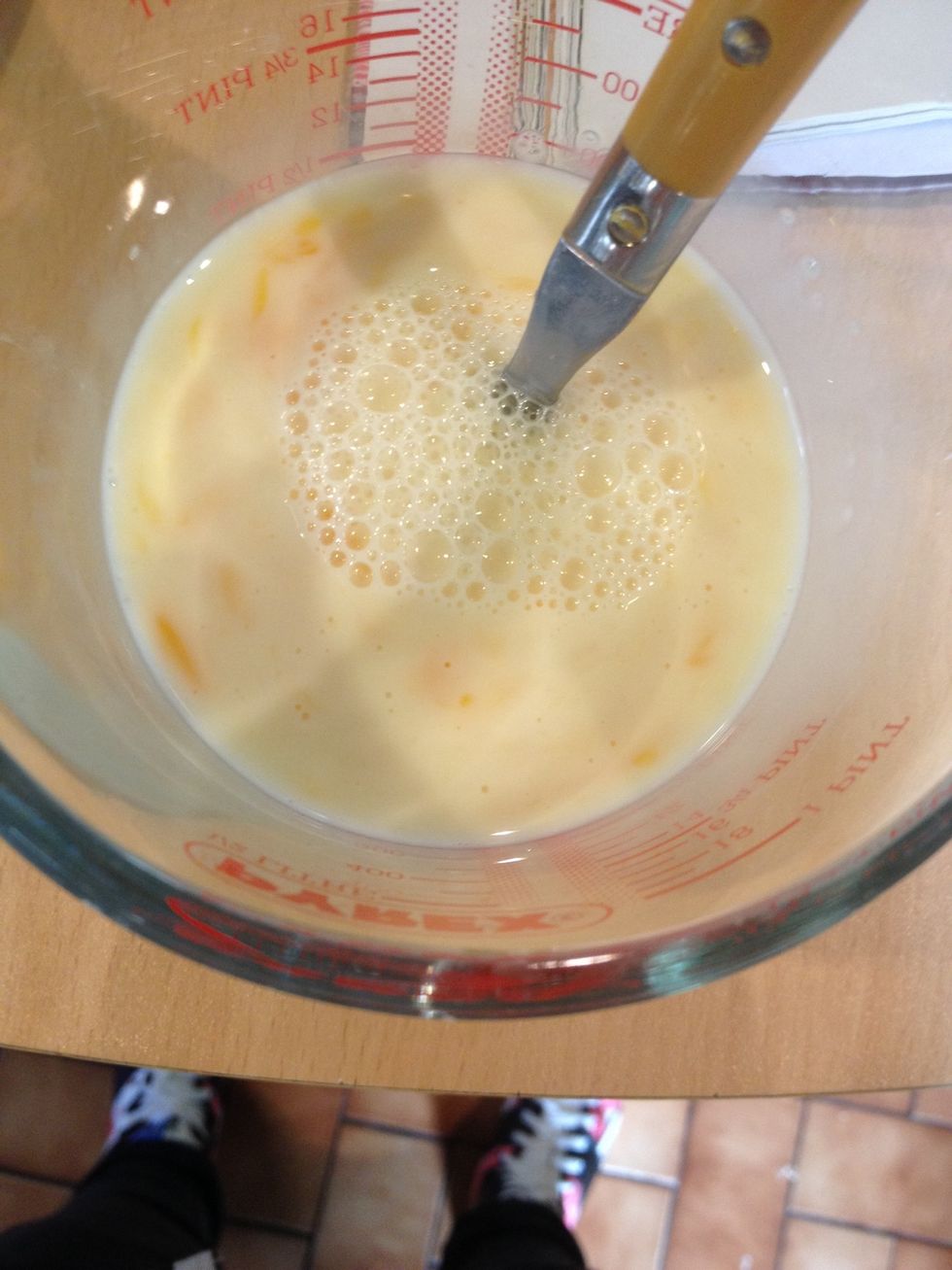 Beat the egg and milk together.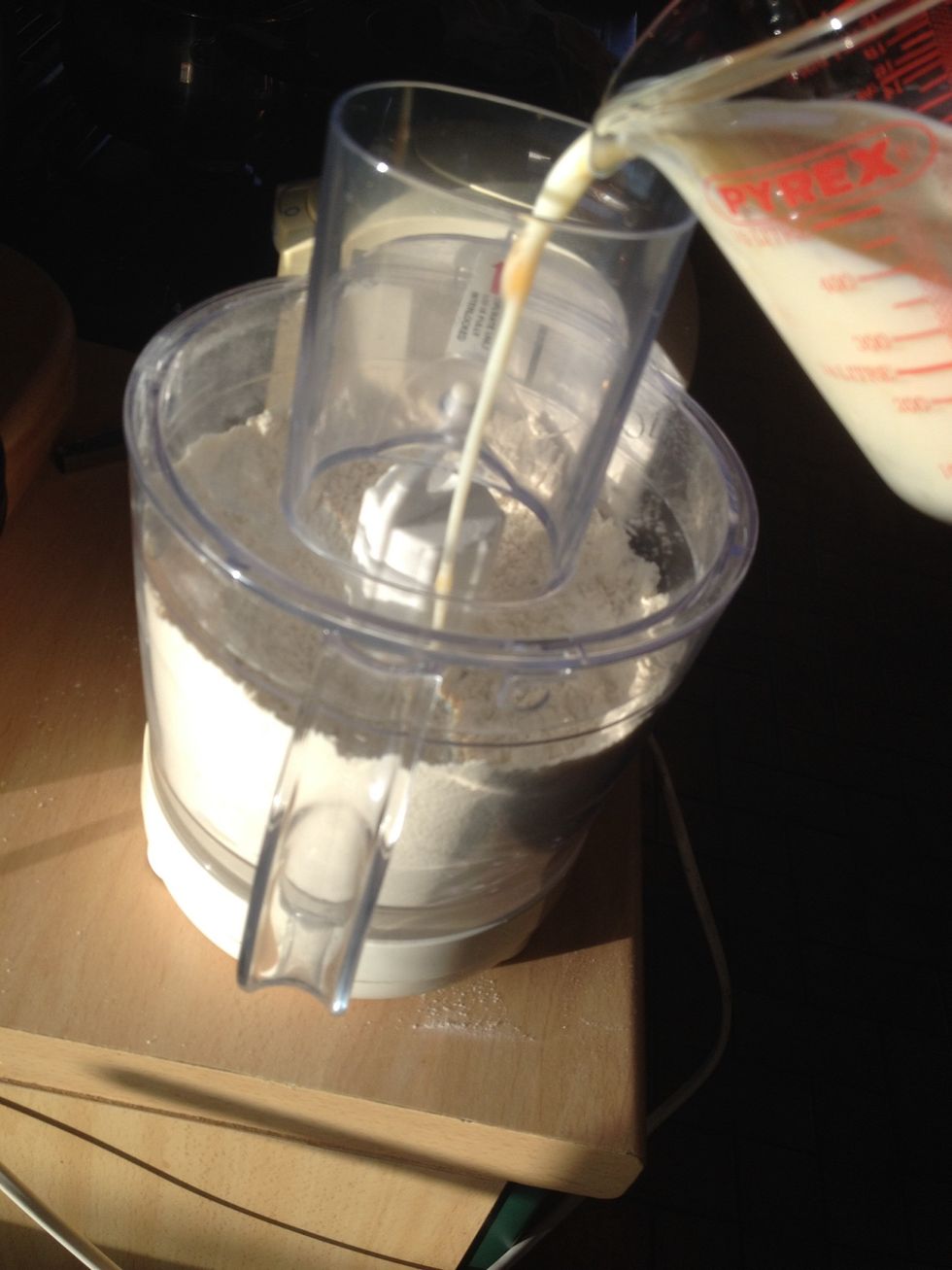 With the processor on slow, gradually add the liquid until a ball starts to form. By hand mix small amounts of the liquid in until it comes together.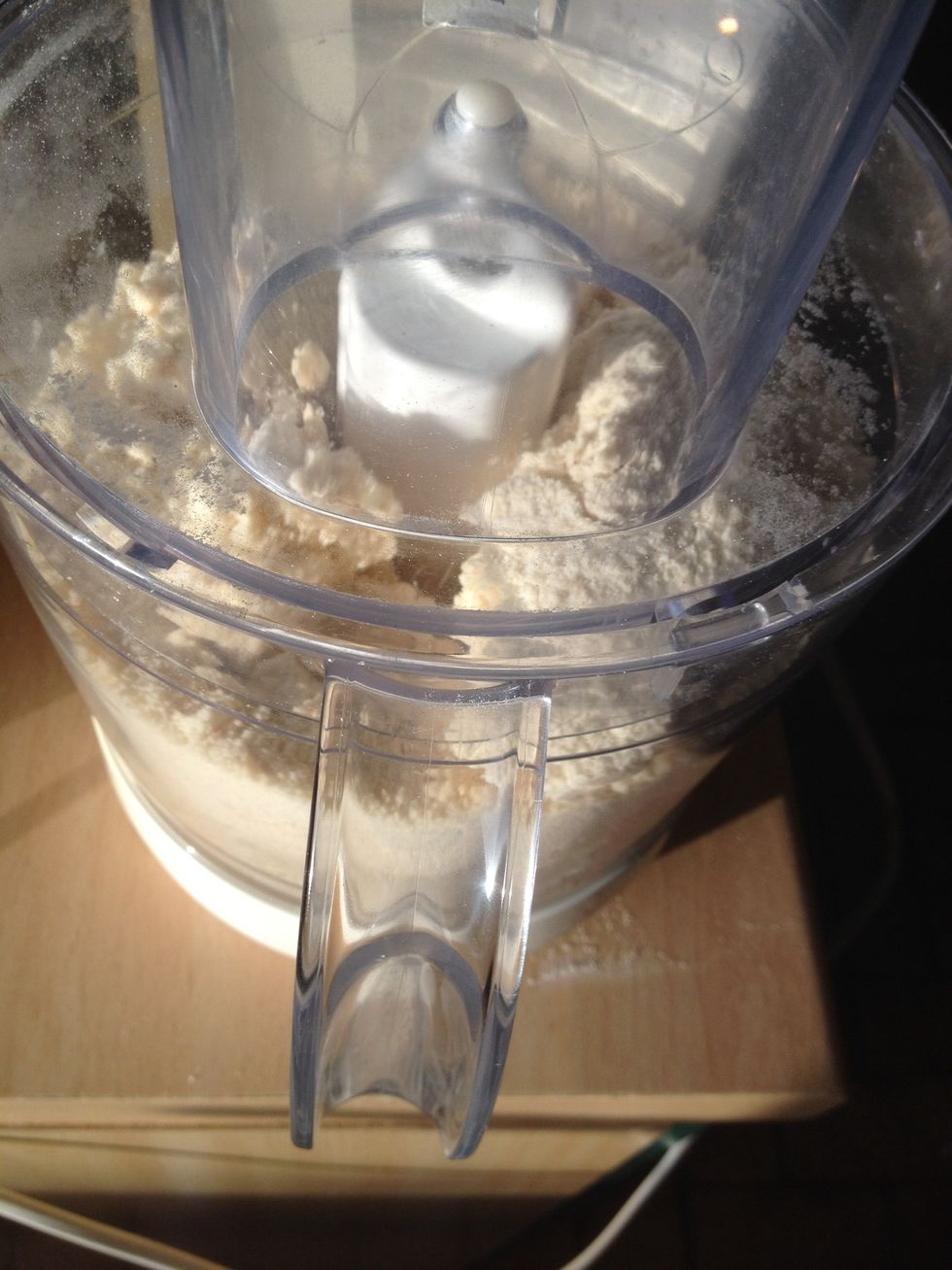 Slowly getting there. You may not need all the liquid, or you might need some more.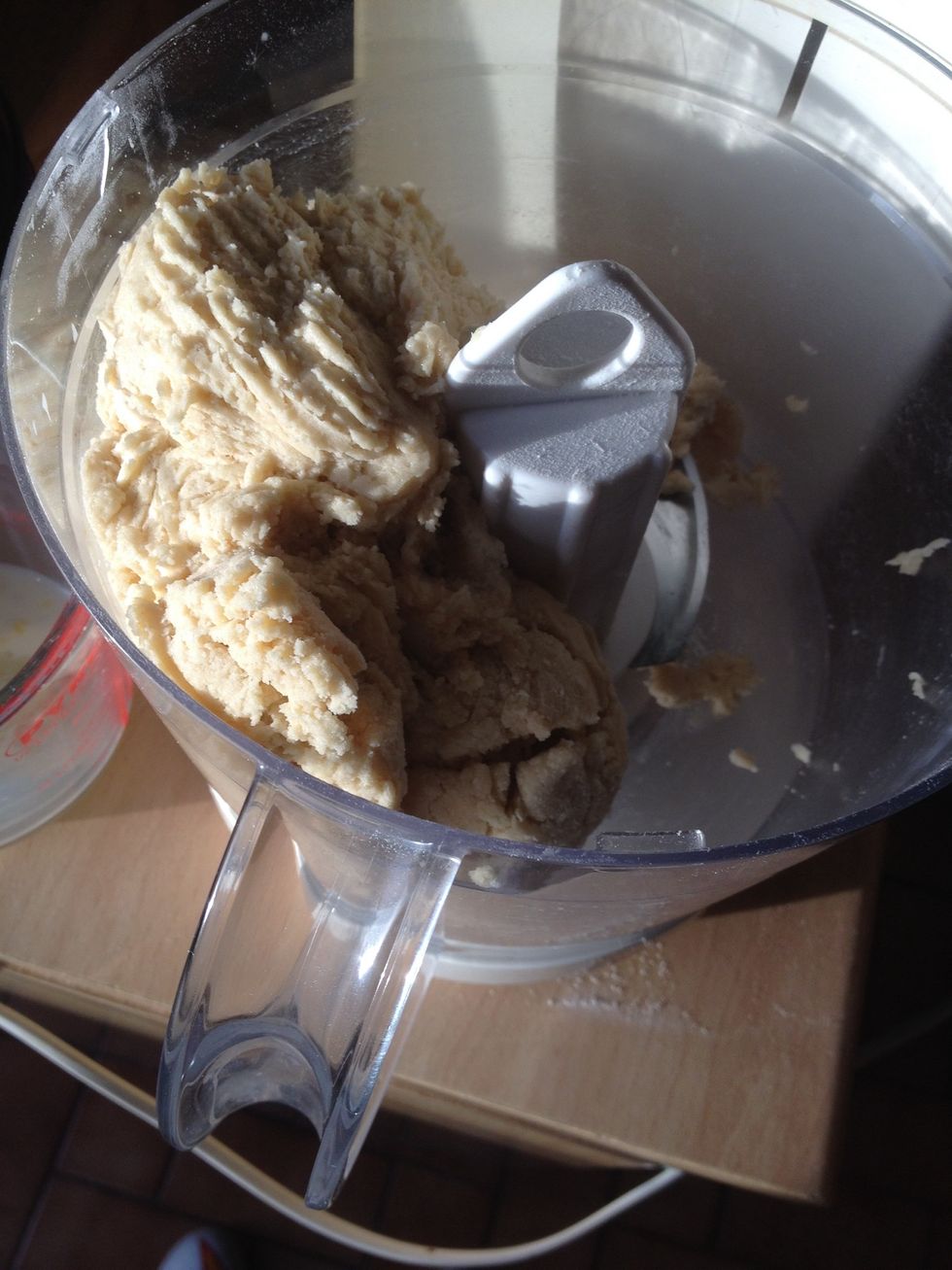 And it's done.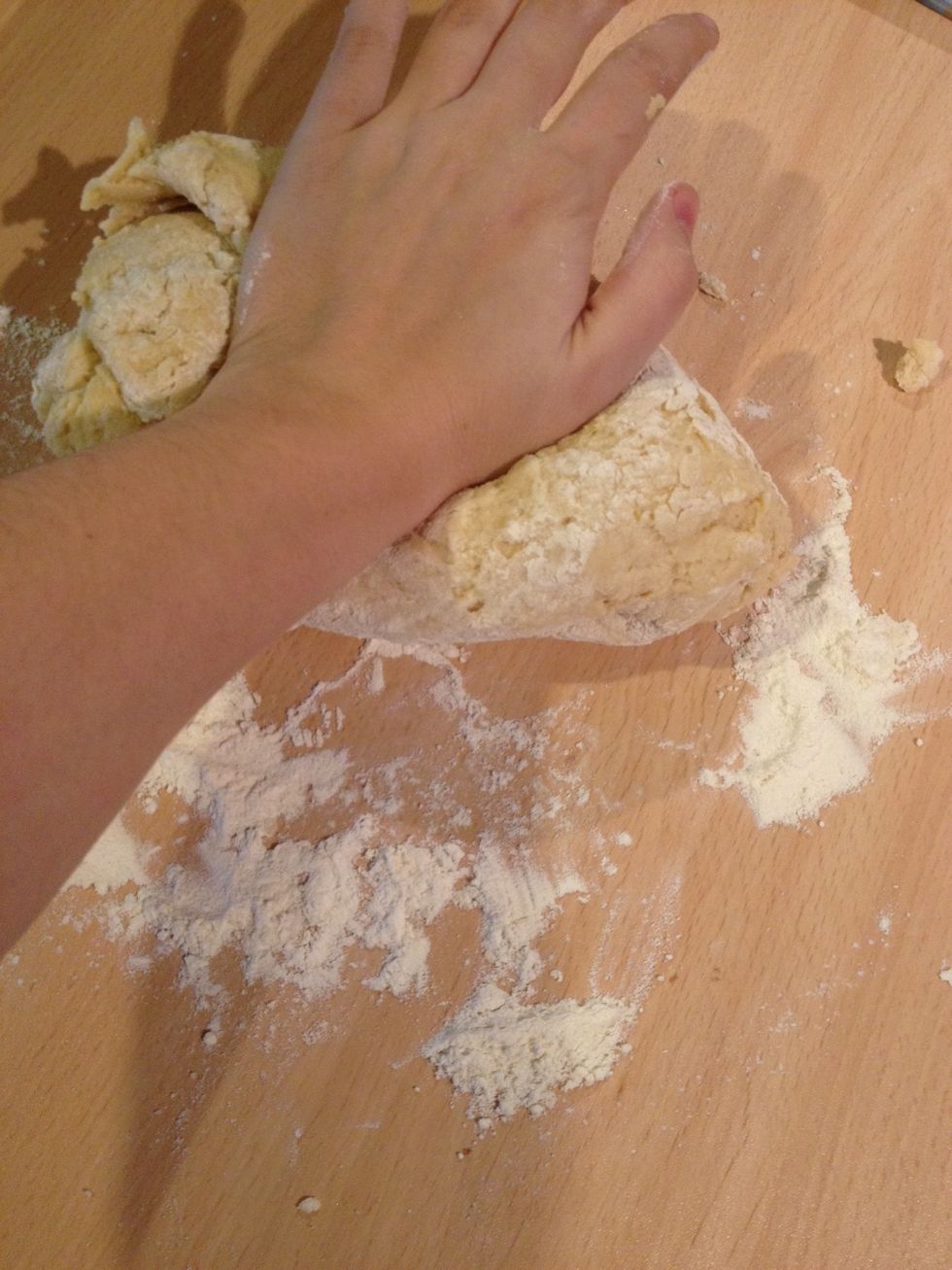 Knead the dough with a little flour to re combine.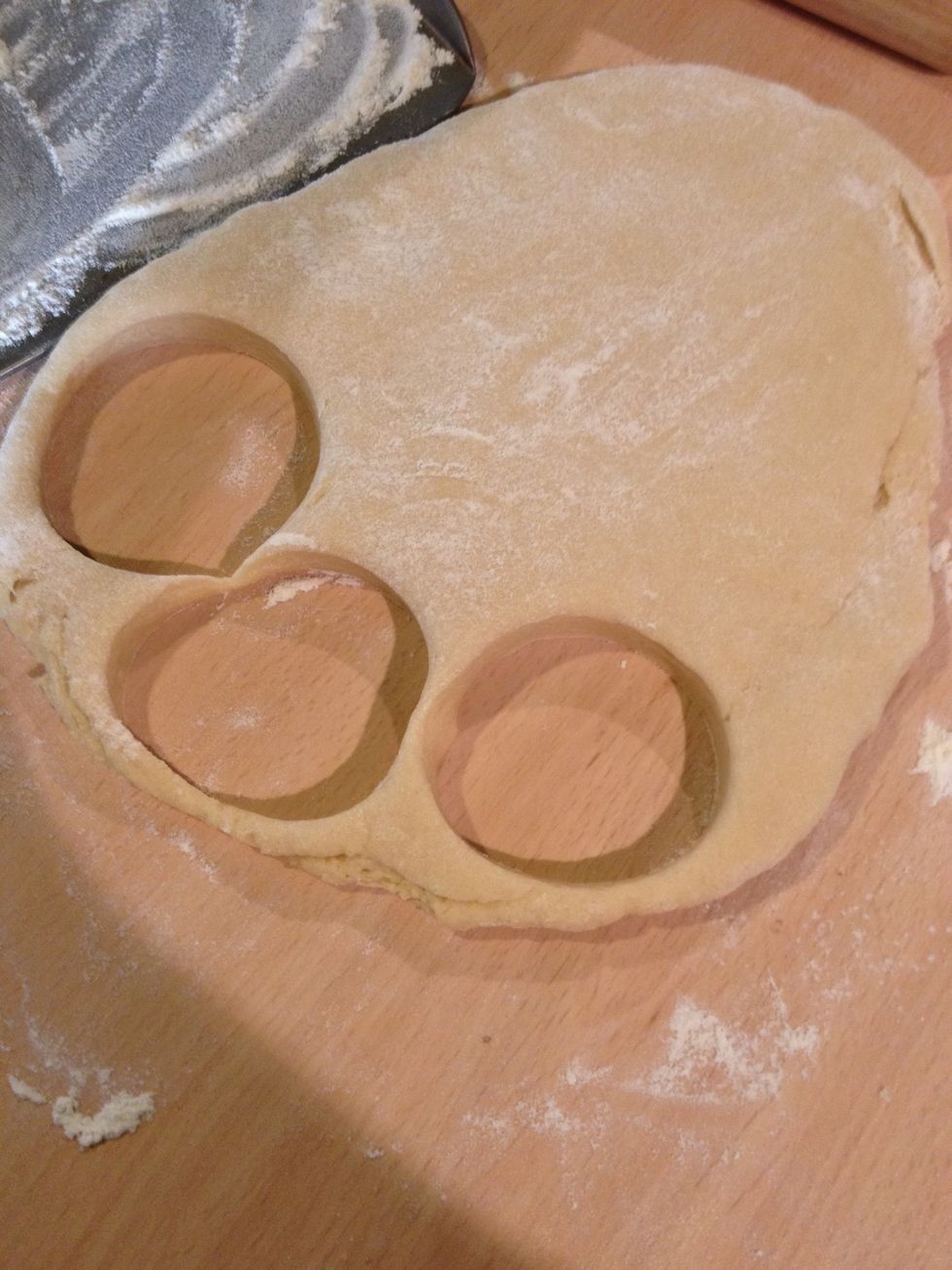 Roll to about 2-3cm thick and cut circles (or triangles or whatever shape you want).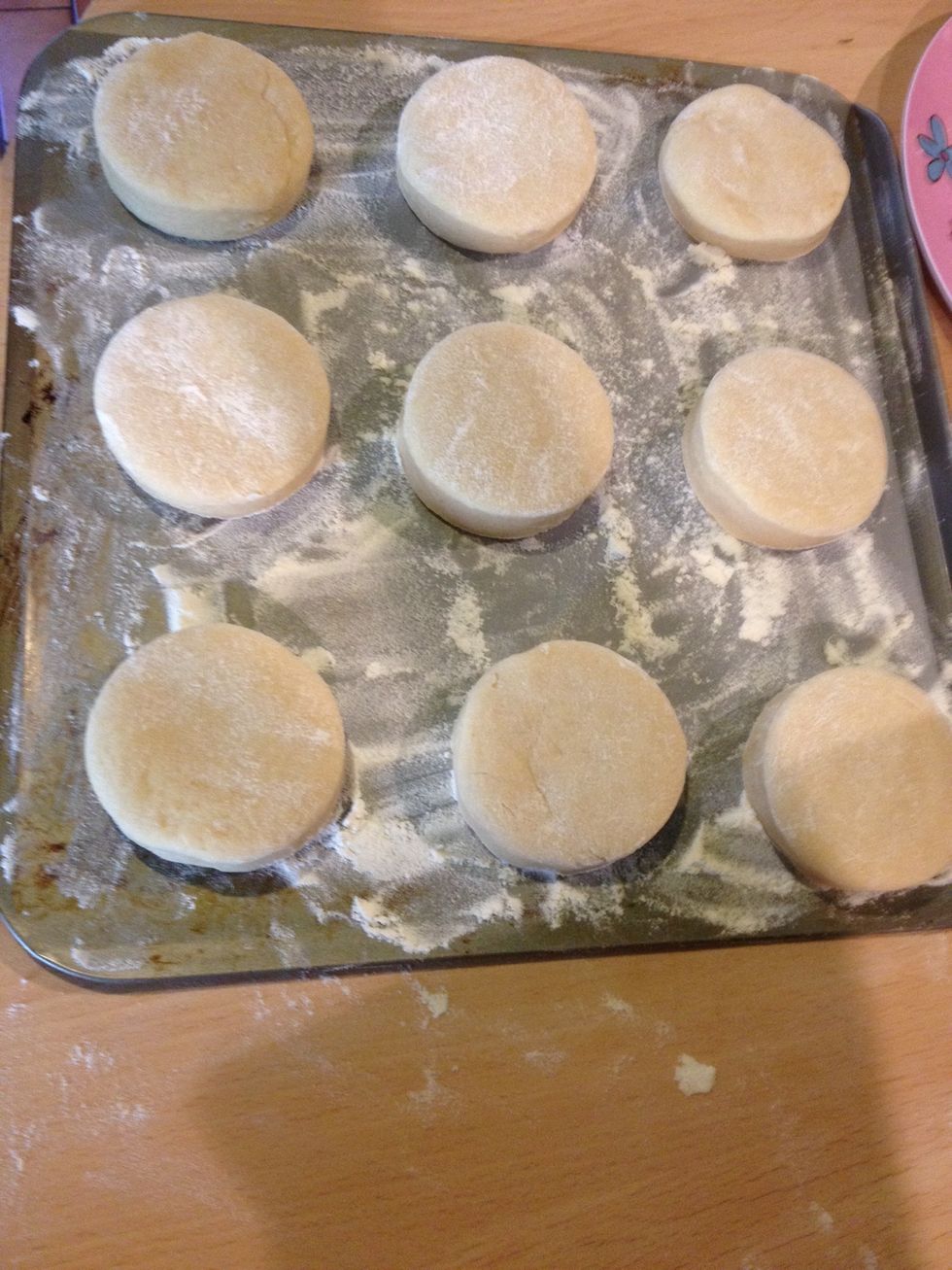 Place on a floured baking tray and bake at gas 7 / 220C / 425F.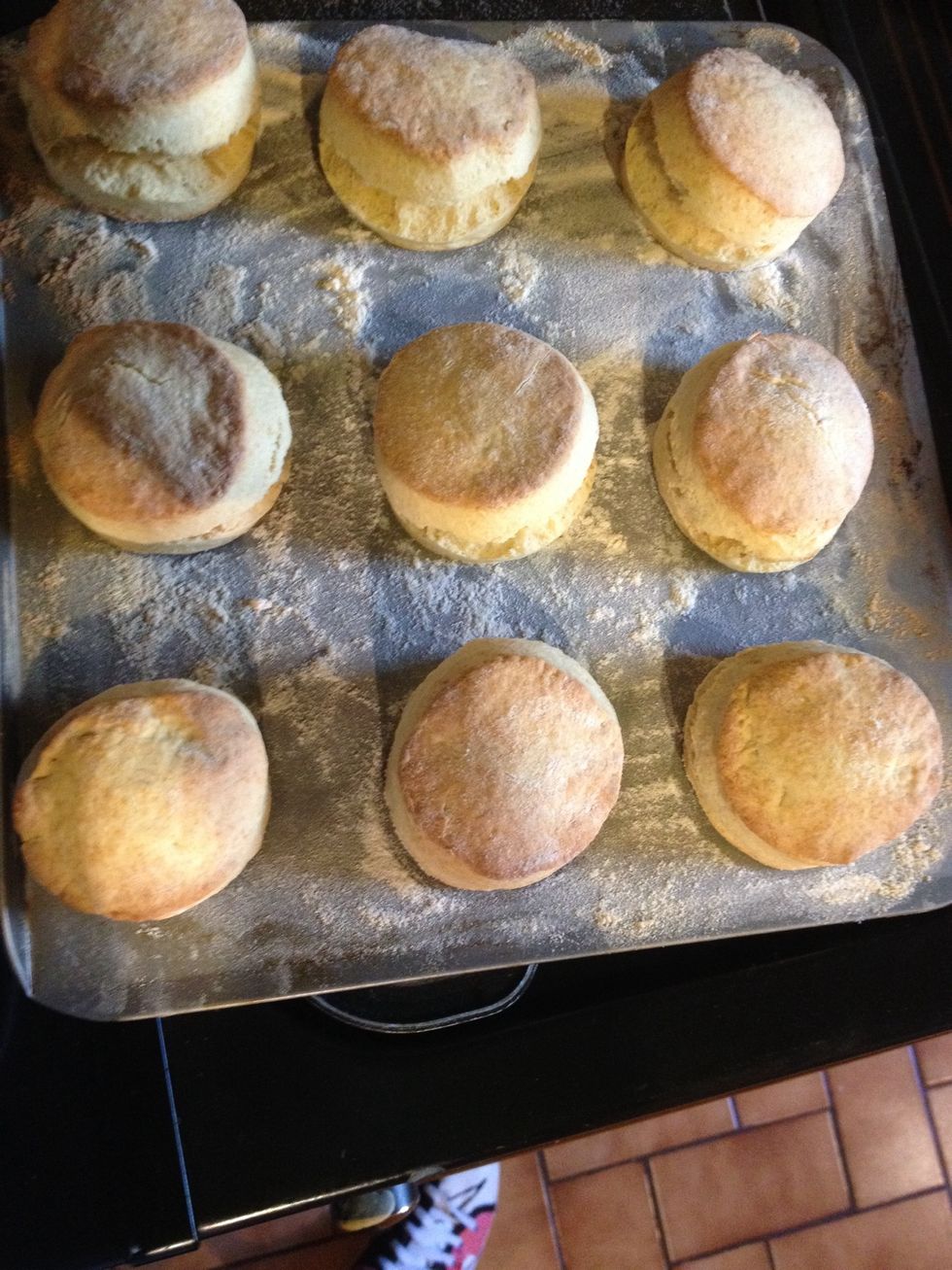 They will be golden brown and you should be able to pull them apart through the split. Place on a cooling rack unless you want them hot.
Go proper British and add jam and cream.
500.0g Strong white flour
1/2tsp Baking powder
100.0g Caster sugar
1.0pch Salt
2.0 Eggs
200.0ml Milk or buttermilk
Optional:
1.0Tbsp Dried fruits (raisins, sultanas, cherry)
Clotted/thick double cream
Jam
100.0g Butter