How to make delicious salad wraps
Low cal cuisine created especially for you by a couple of kids!
9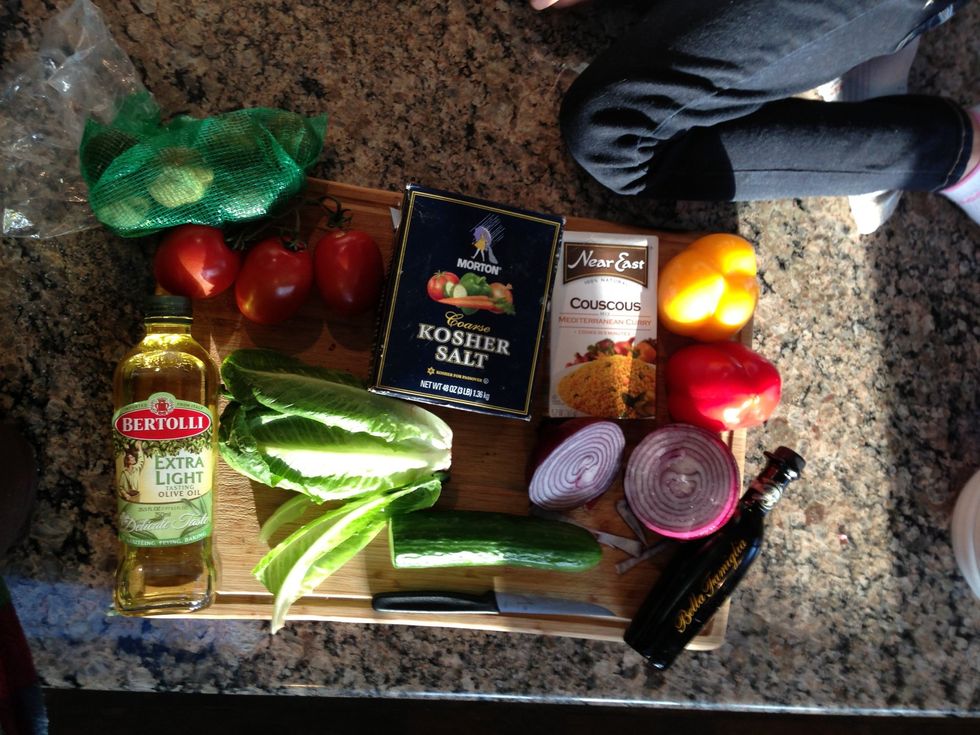 Gather your ingredients
In medium bowl, combine couscous, 1-1/4c boiling water, 2 tsp olive oil & contents of spice sack found in couscous box (we used Mediterranean Curry flavor). Cover, wait 5 mins, stir, bring to table.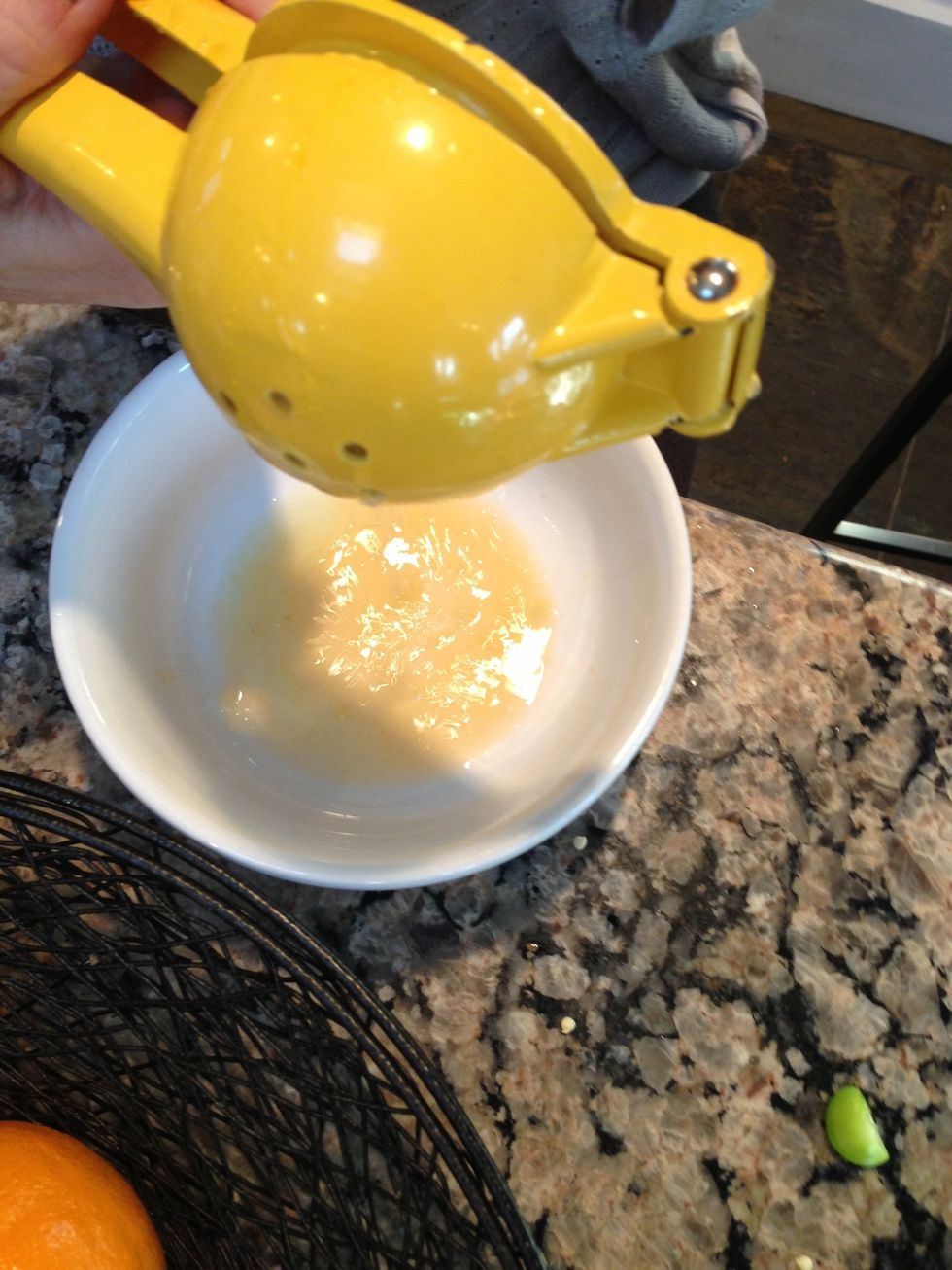 Now make the dressing: squeeze the orange and lime to get some orange and lime juice for dressing.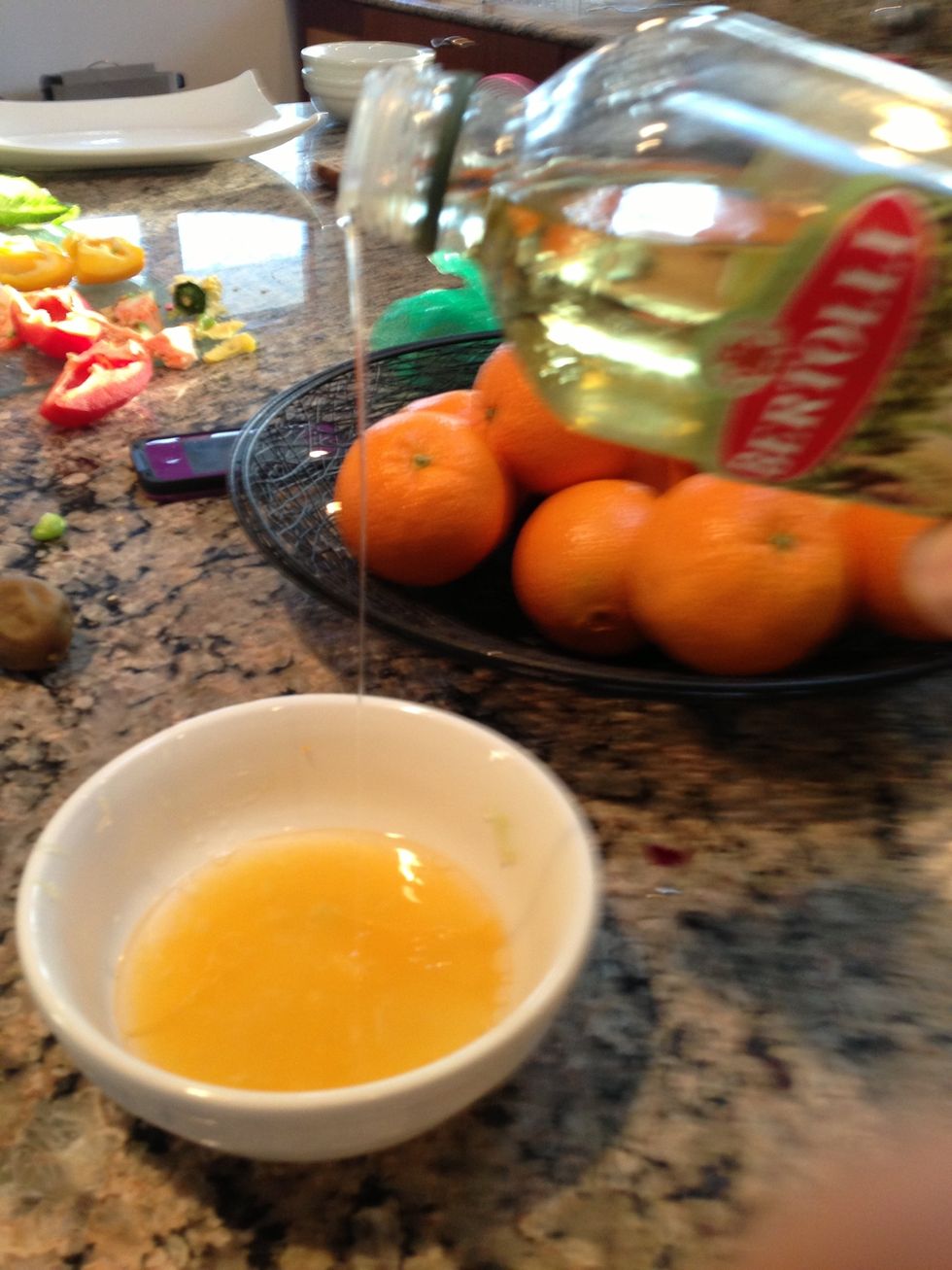 Pour olive oil into mixture of orange and lime and add salt/pepper/herbs to taste.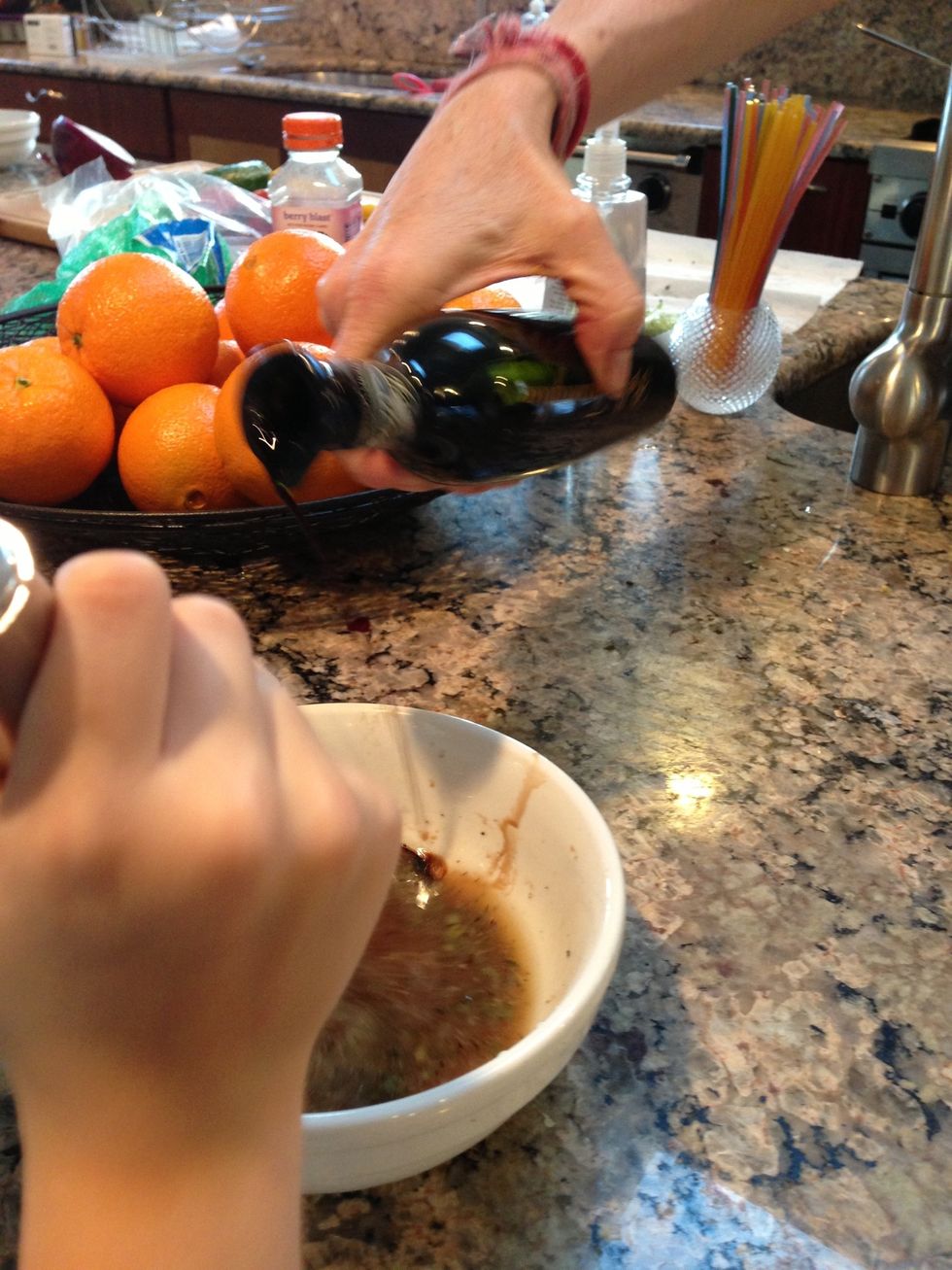 Pour in balsamic vinegar while whisking vinaigrette. Add 1/2 c water to dilute. Bring to the table with a small serving spoon.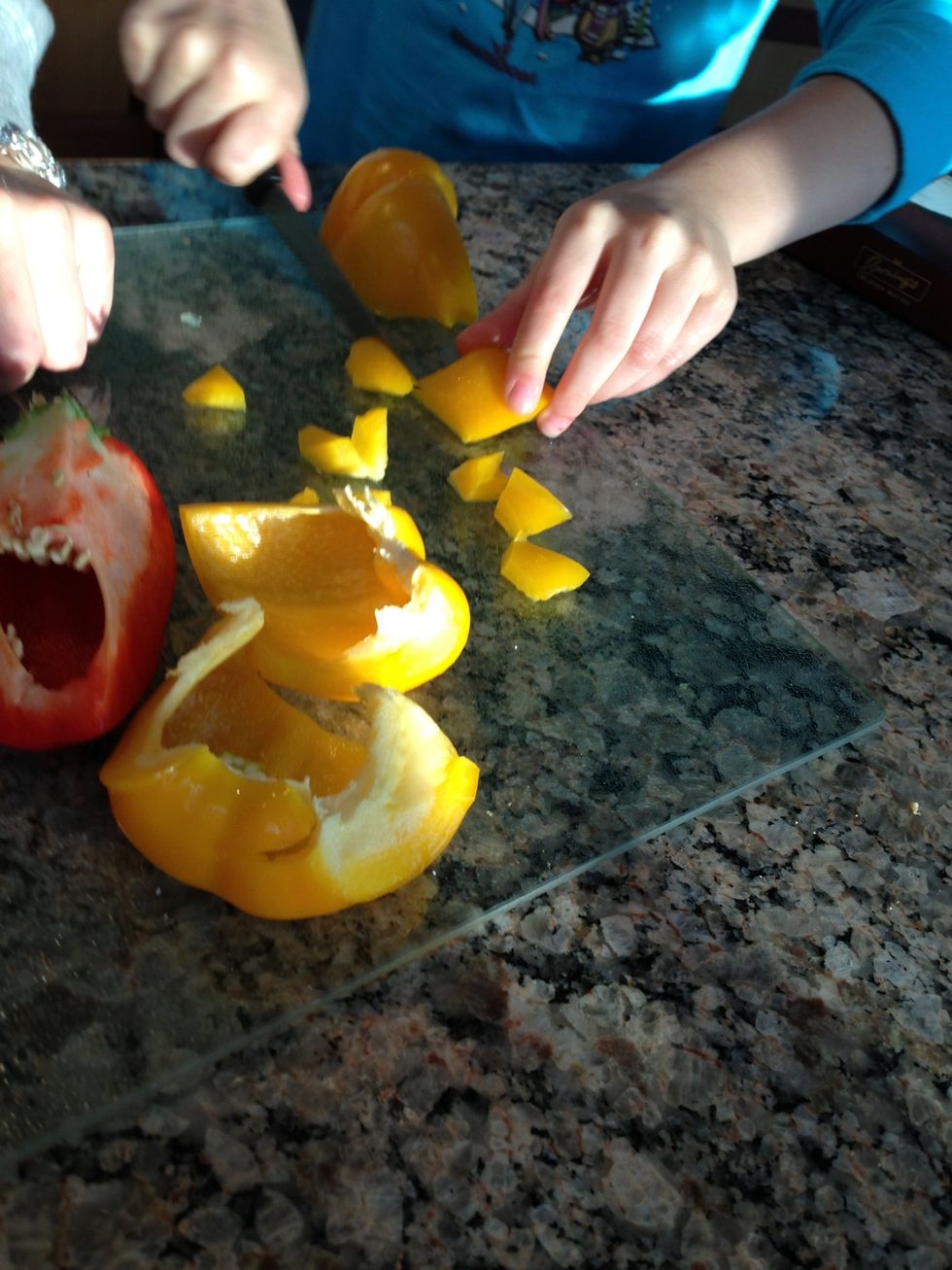 Cut peppers into little pieces like so.👆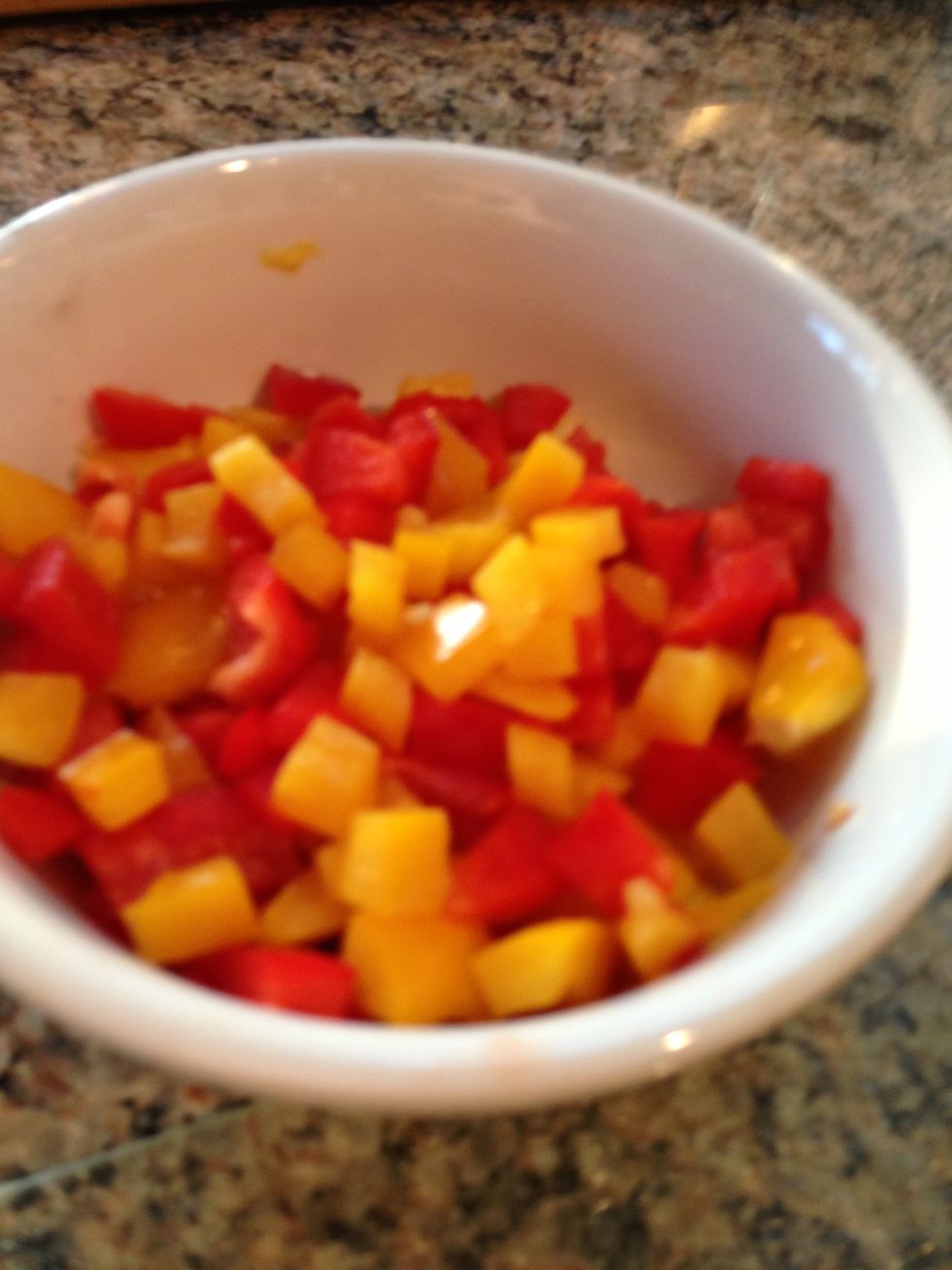 Put cut-up peppers in bowl. (We are transferring steps because we are completing this guide with more than one people.) bring this bowl to the table with a small serving spoon.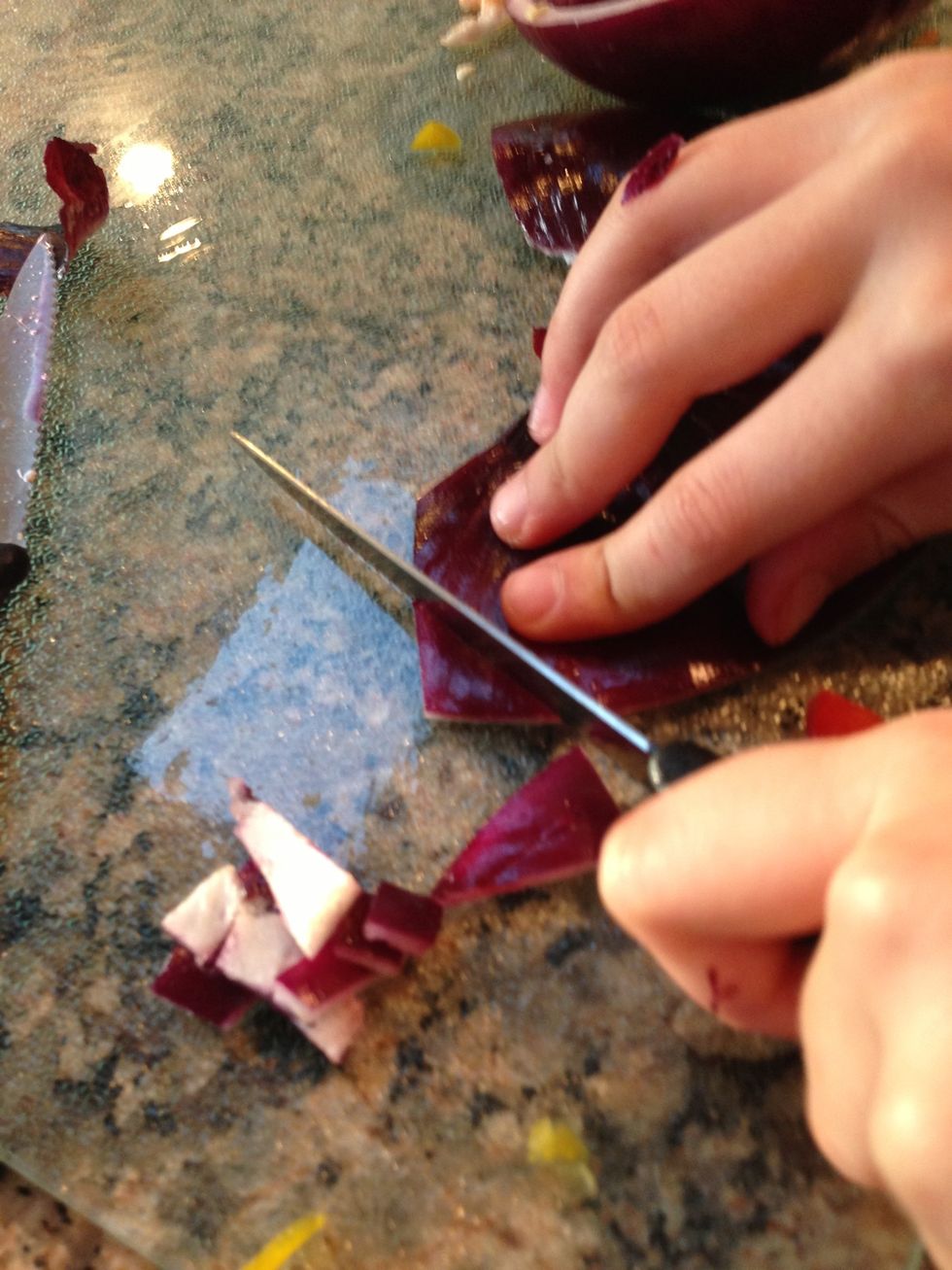 Cut up onions and put them in bowls. (WARNING: onions may cause tearing to eye, but keep mouth closed, it will partially keep this from happening.)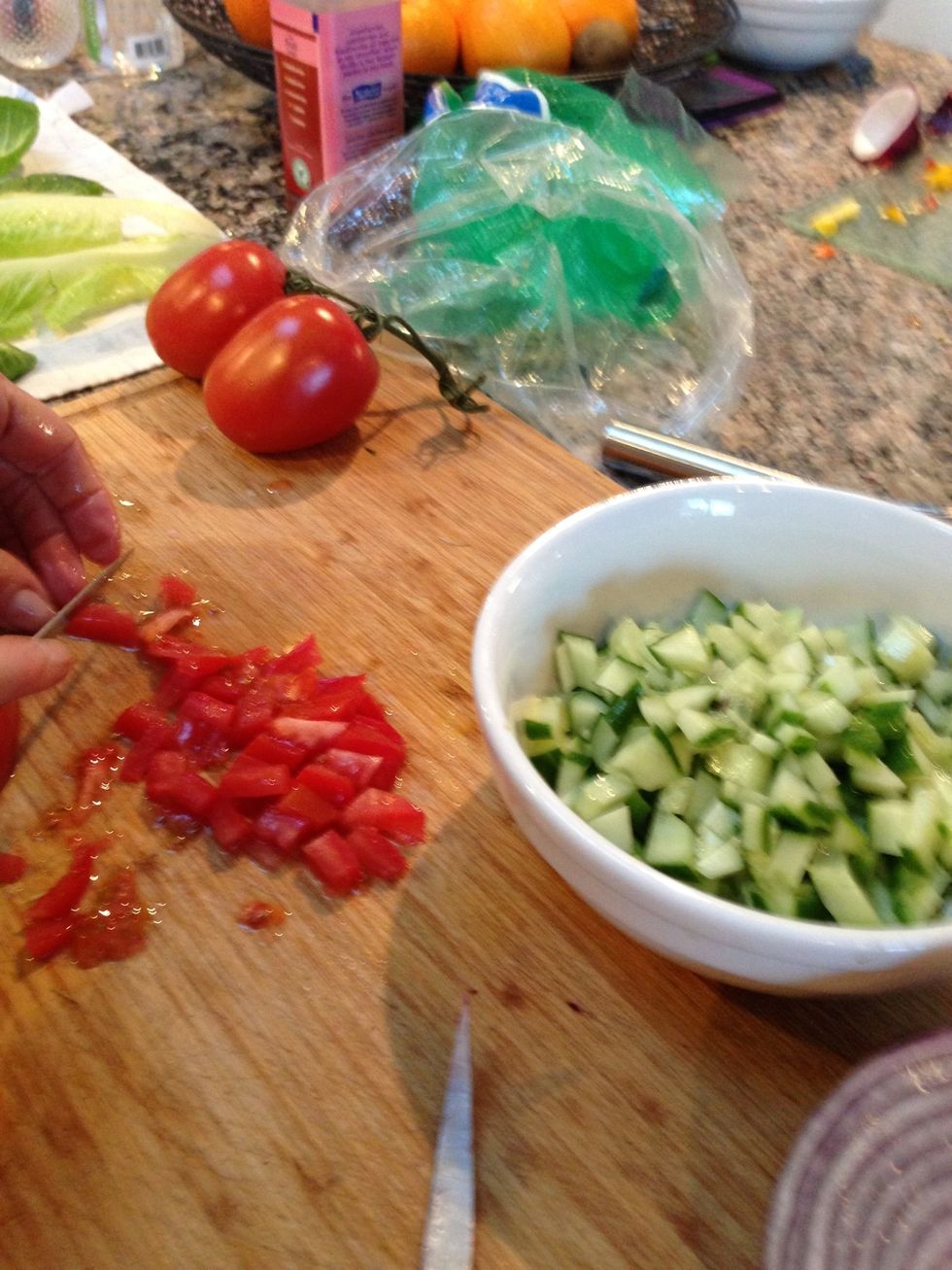 Cut rest of materials.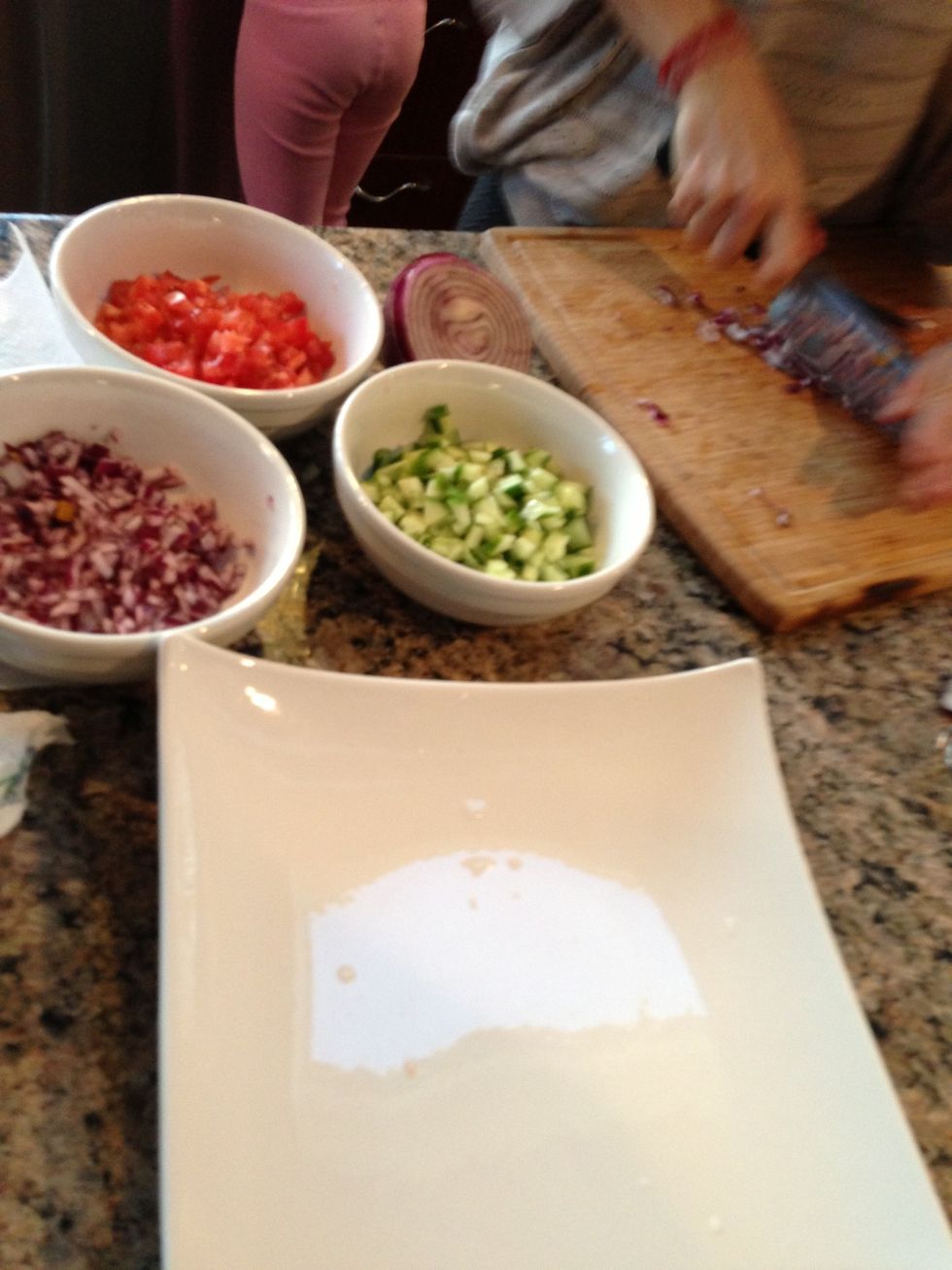 Put all cut-up vegetables into their own individual serving bowls and bring to the table with serving spoons. Find a nice big platter for the lettuce leaves.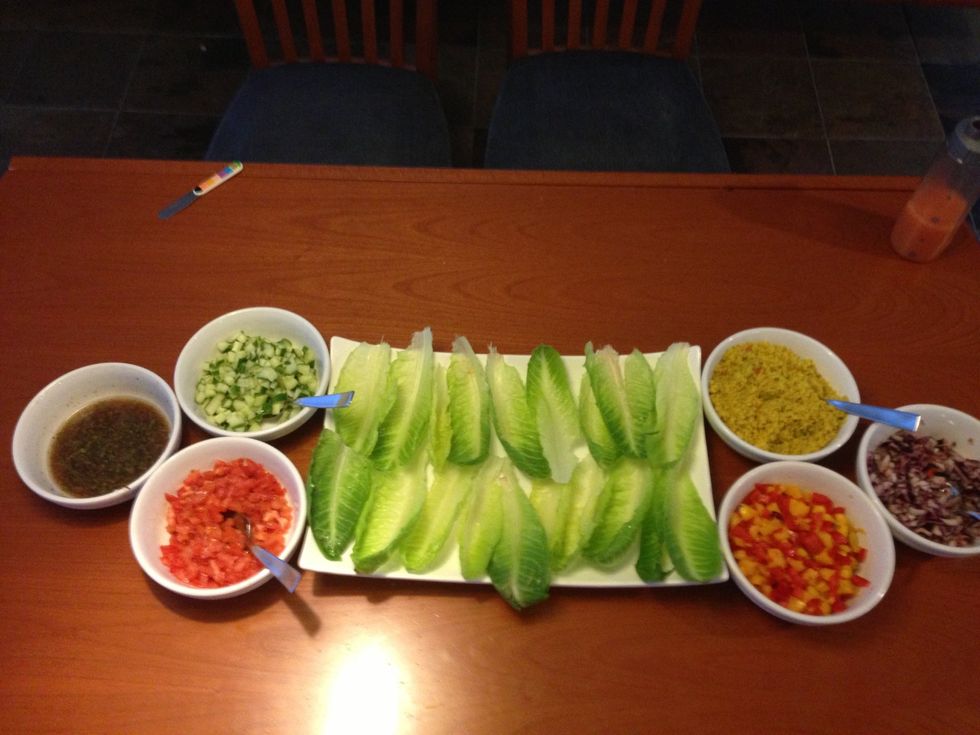 The center of your table should now look something like this.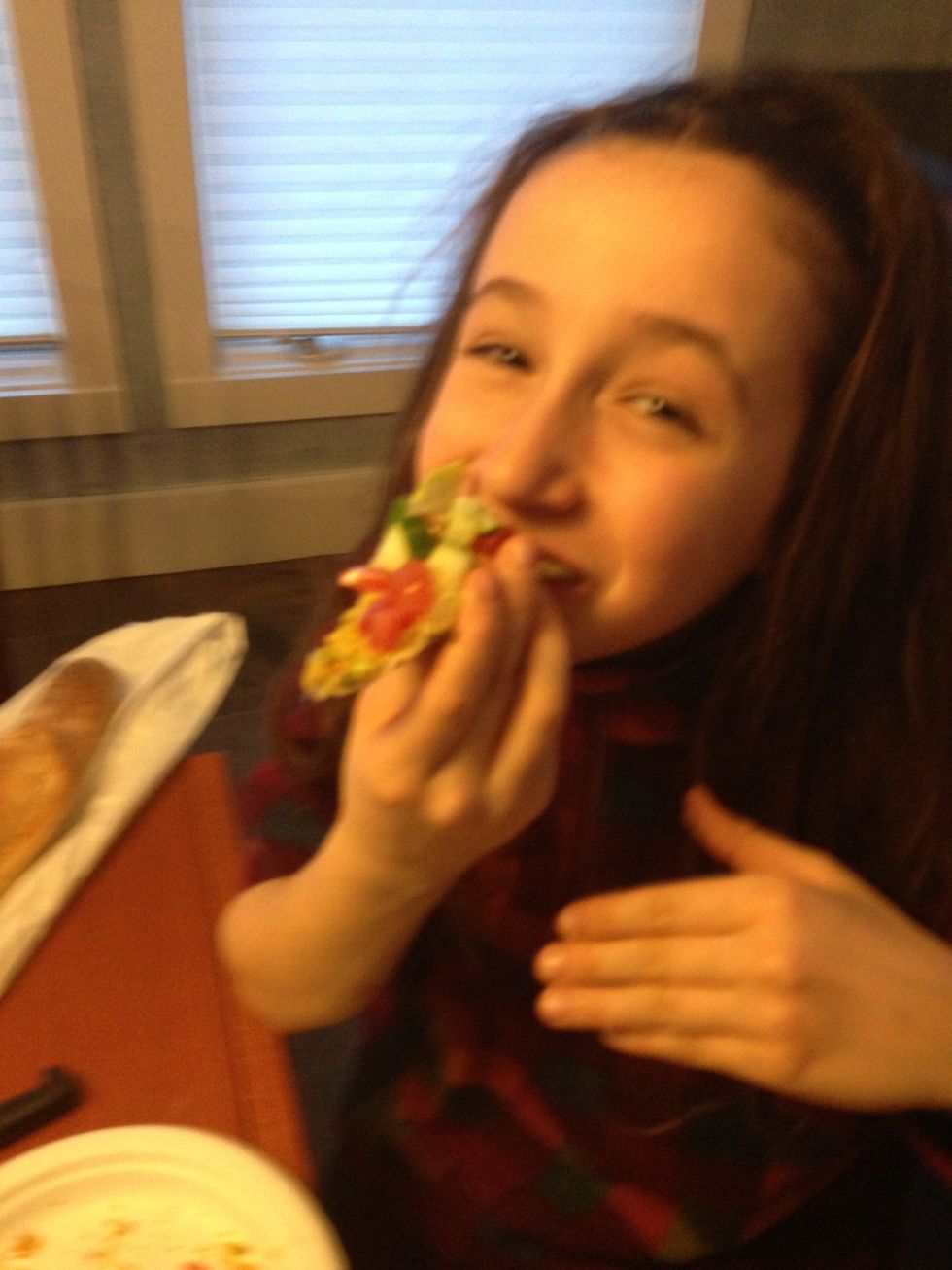 Beware- messy!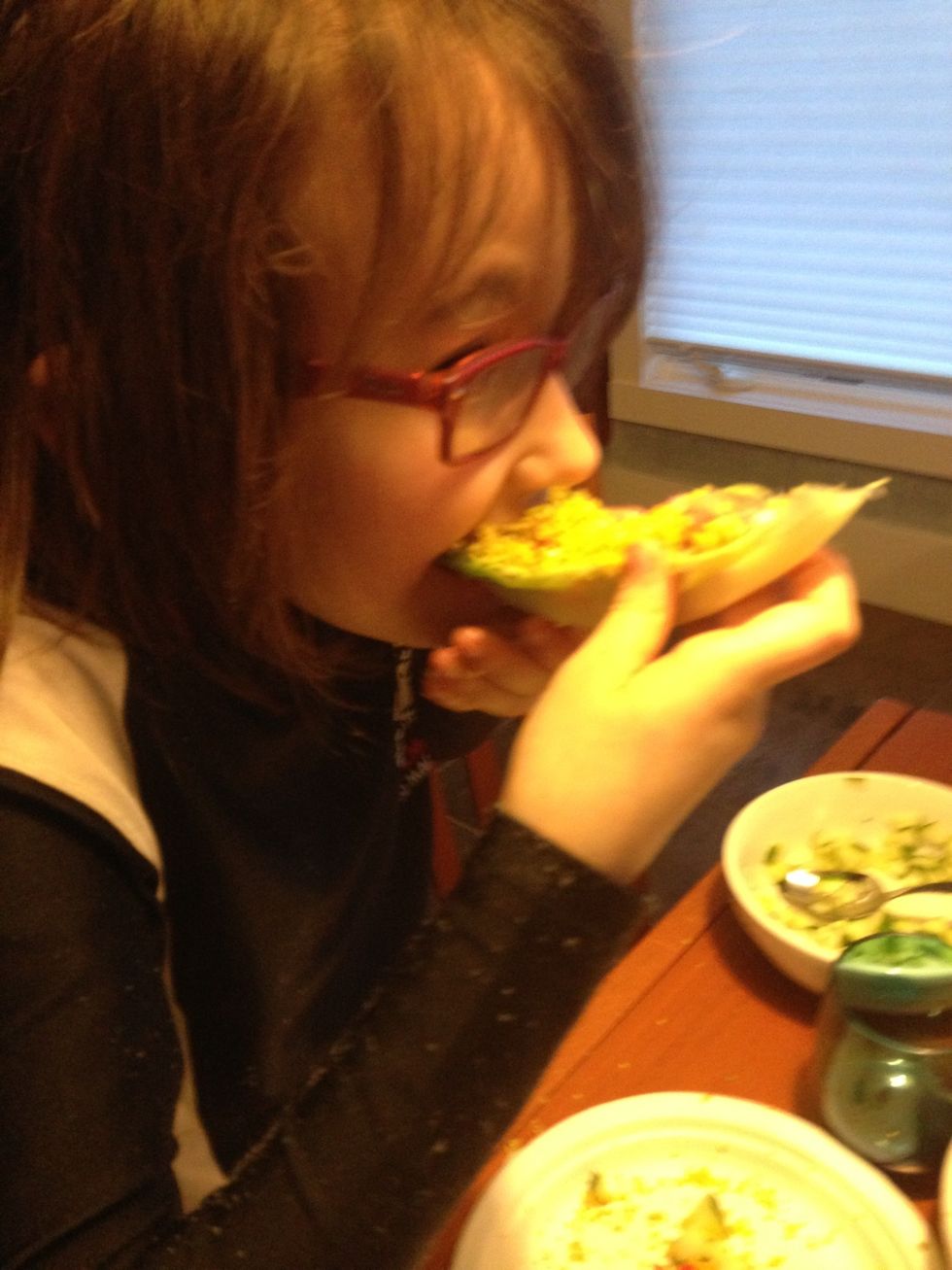 So crazy good, made FOR you, BY you. And wow- lots of vitamins (but you can't tell) and hardly any calories.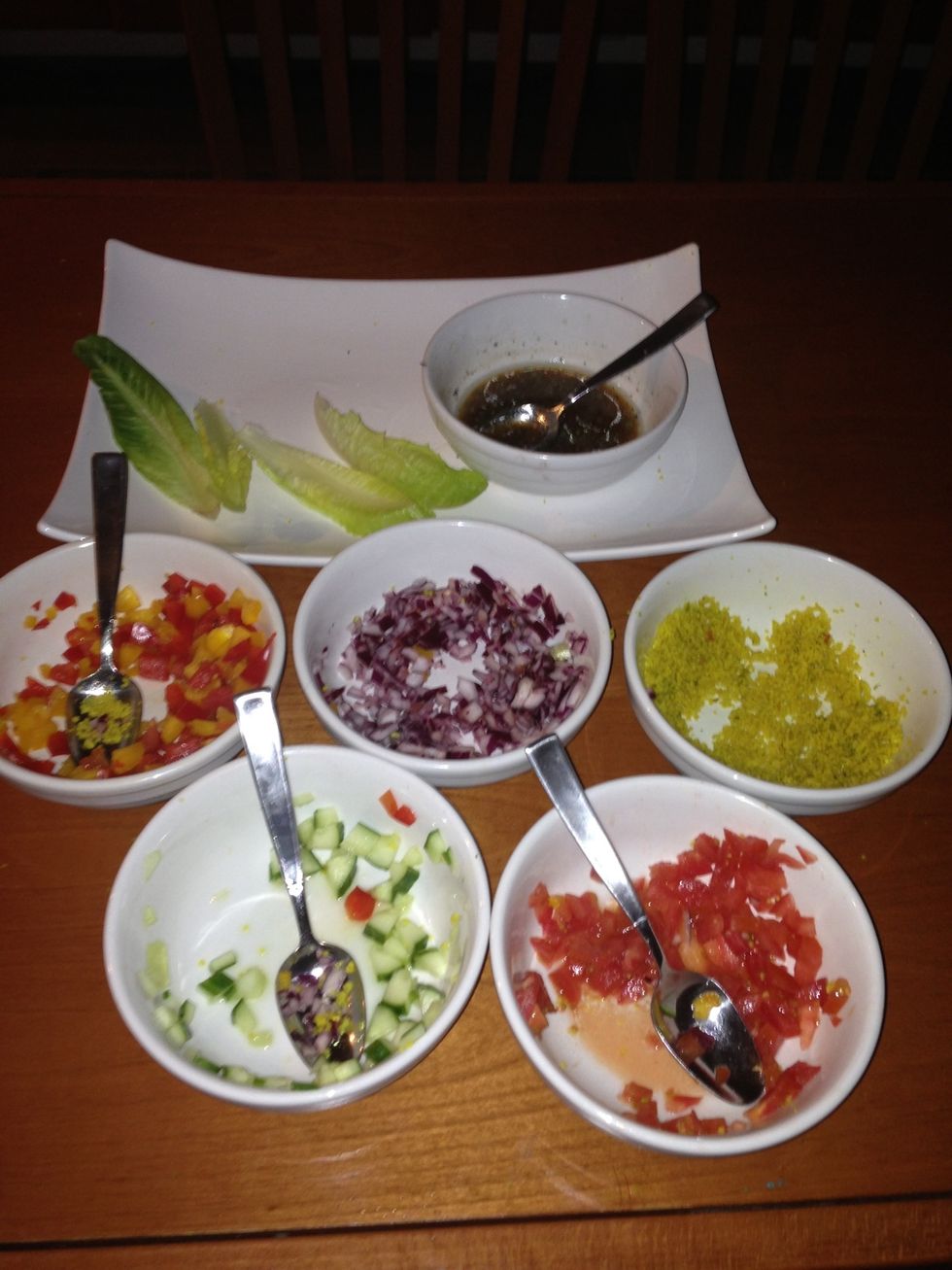 If you have leftovers, mix them all together in a plastic container and store in the fridge for Grandpa's lunch tomorrow. He will say "Thanks for the Israeli salad- YUM"
Thanks for watching. Hope you enjoy this healthy and scrumptious treat! Please send us ideas that you want us to make for you next.
2.0 medium (roma) tomatoes
2 peppers: 1 yellow, 1 red
1/2tsp Large red onion
1.0 head of Romaine lettuce
1/2 English cucumber
3.0Tbsp Balsamic vinegar
1.0 Lime
1.0 Tangerine
2.0tsp Fresh or dried herbs
1.0 Box of cous cous ( we used Near East brand)
1.0pch Salt, pepper to taste
Leigh Dym
As a Jersey shore mother of four, I'm all about farm-to-table, yoga, sharing resources & cultures, and always learning something new. Thanks for following.