How to make delicious potato salad 6 simple ingredients
50 years - 3 generations... My Mom's potato salad. Each time it's serve to company, there are rave reviews, & people ask for the recipe. Amazingly EASY! Dedicated to my Mom, Rita Daisy.
102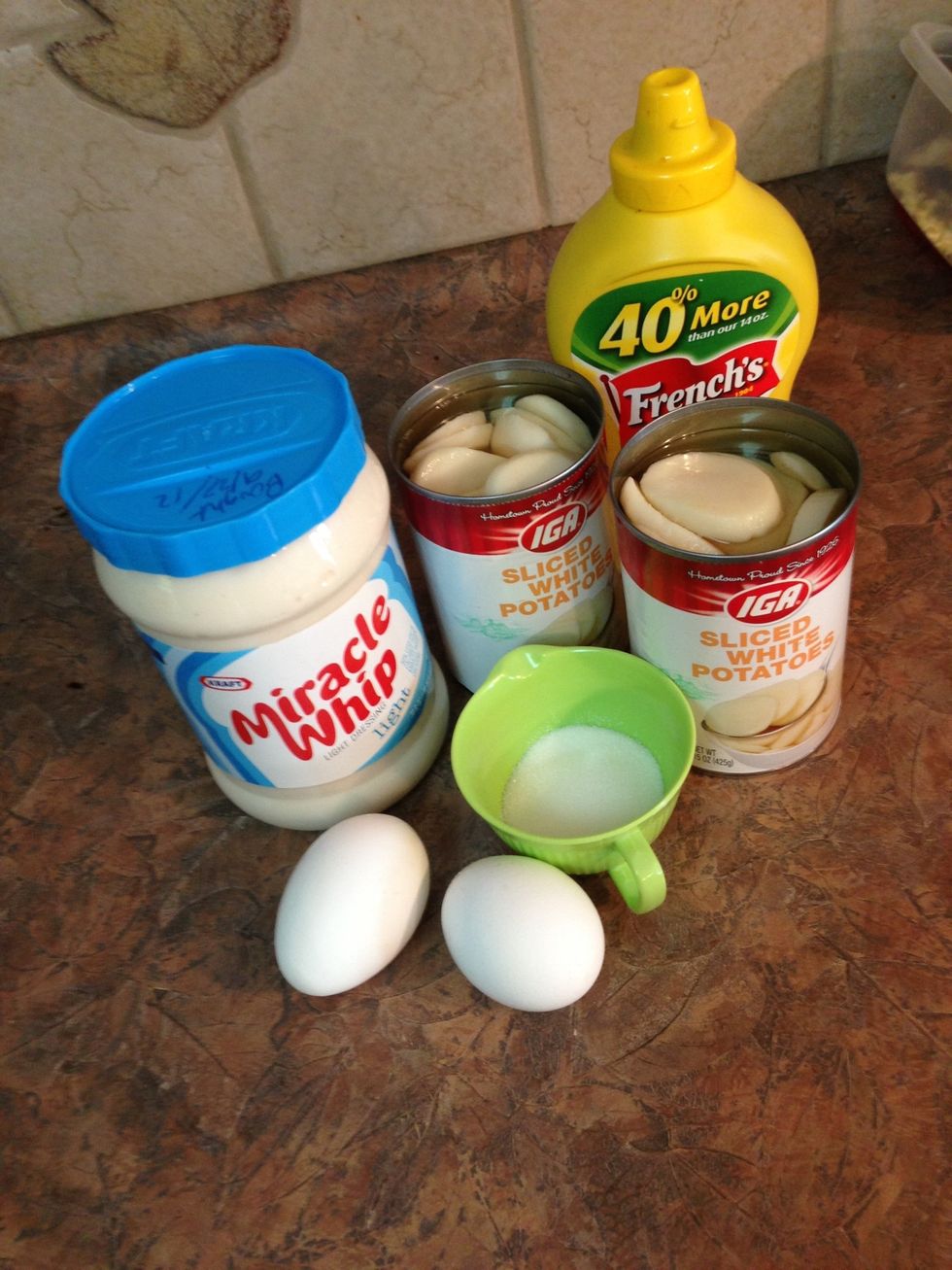 I never substitute Miracle Whip w/mayo. It's key to the flavor, plus the mustard & sugar. (NOTE: Photos show me making a half batch: 4-6 servings. Full recipe makes 10-12) I use "Lite" Miracle Whip.
NOTE: years ago this was made by first peeling, cooking, slicing raw potatoes. It was not only way more time consuming, but oftentimes potatoes became mushy. Canned is WAY easier & always consistent!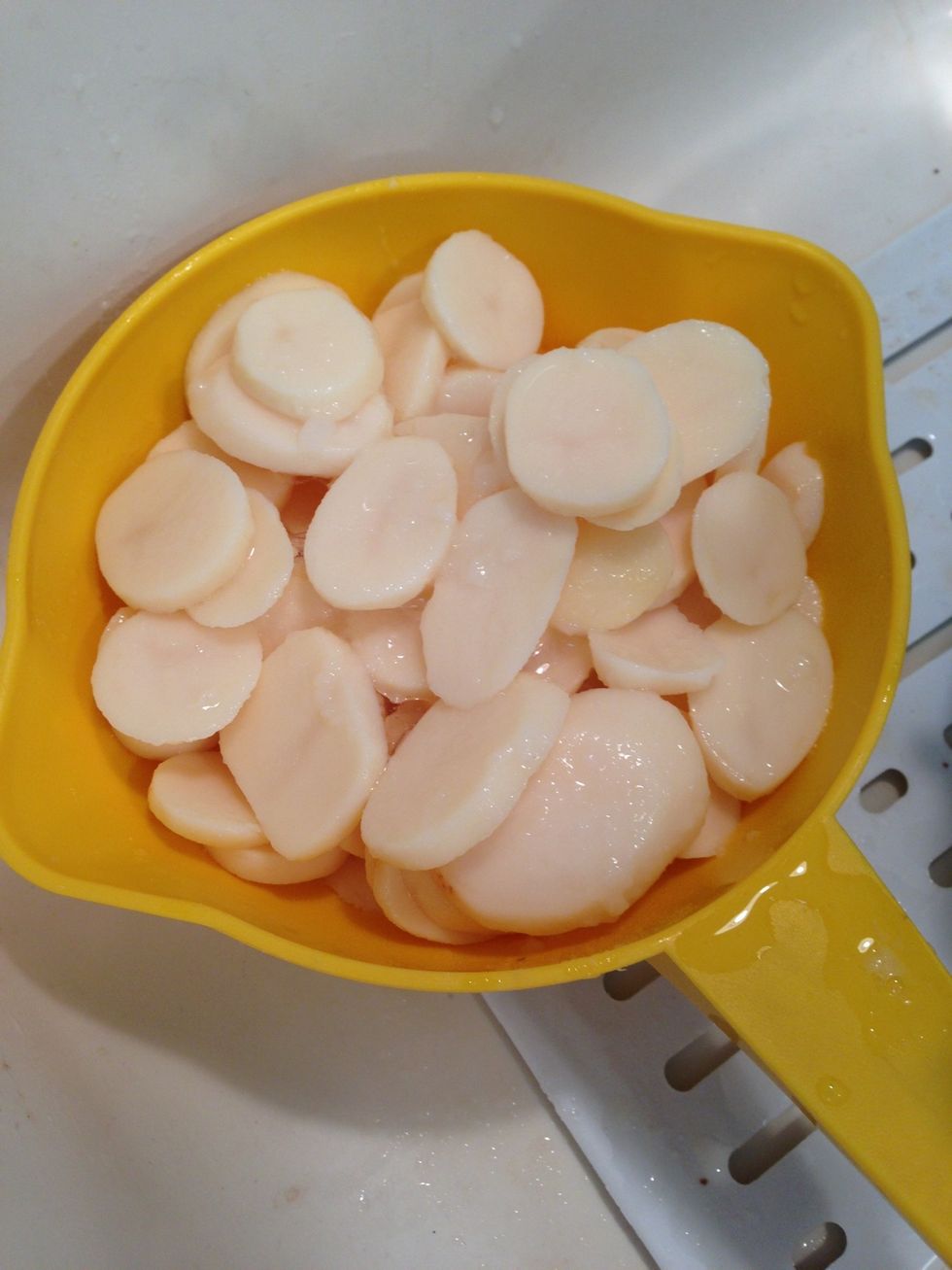 Open potatoes and drain off water.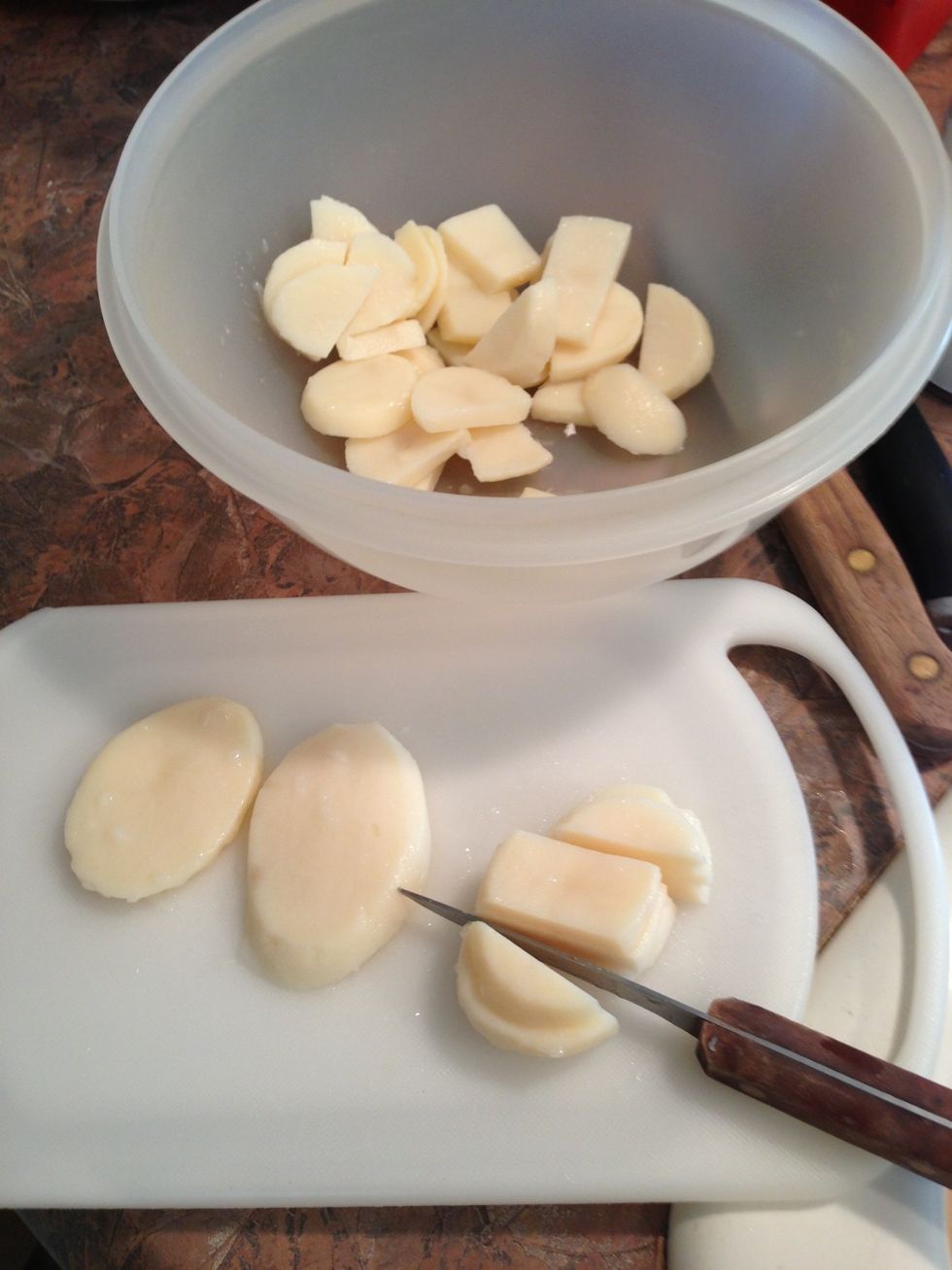 Some of the slices, I feel, are too big so I slice those for a more uniform, bite-size salad.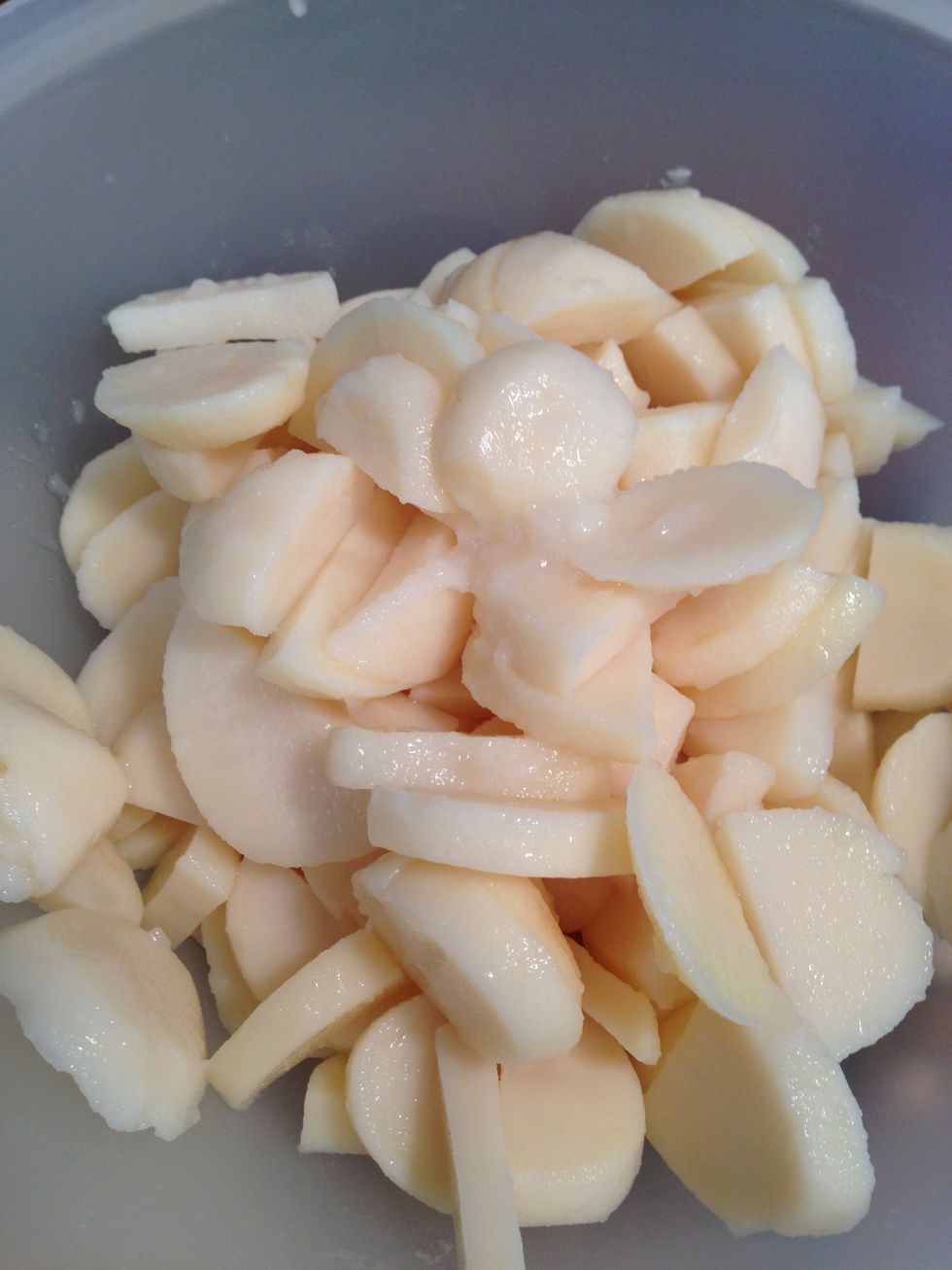 Set aside drained potato slices and prepare sauce.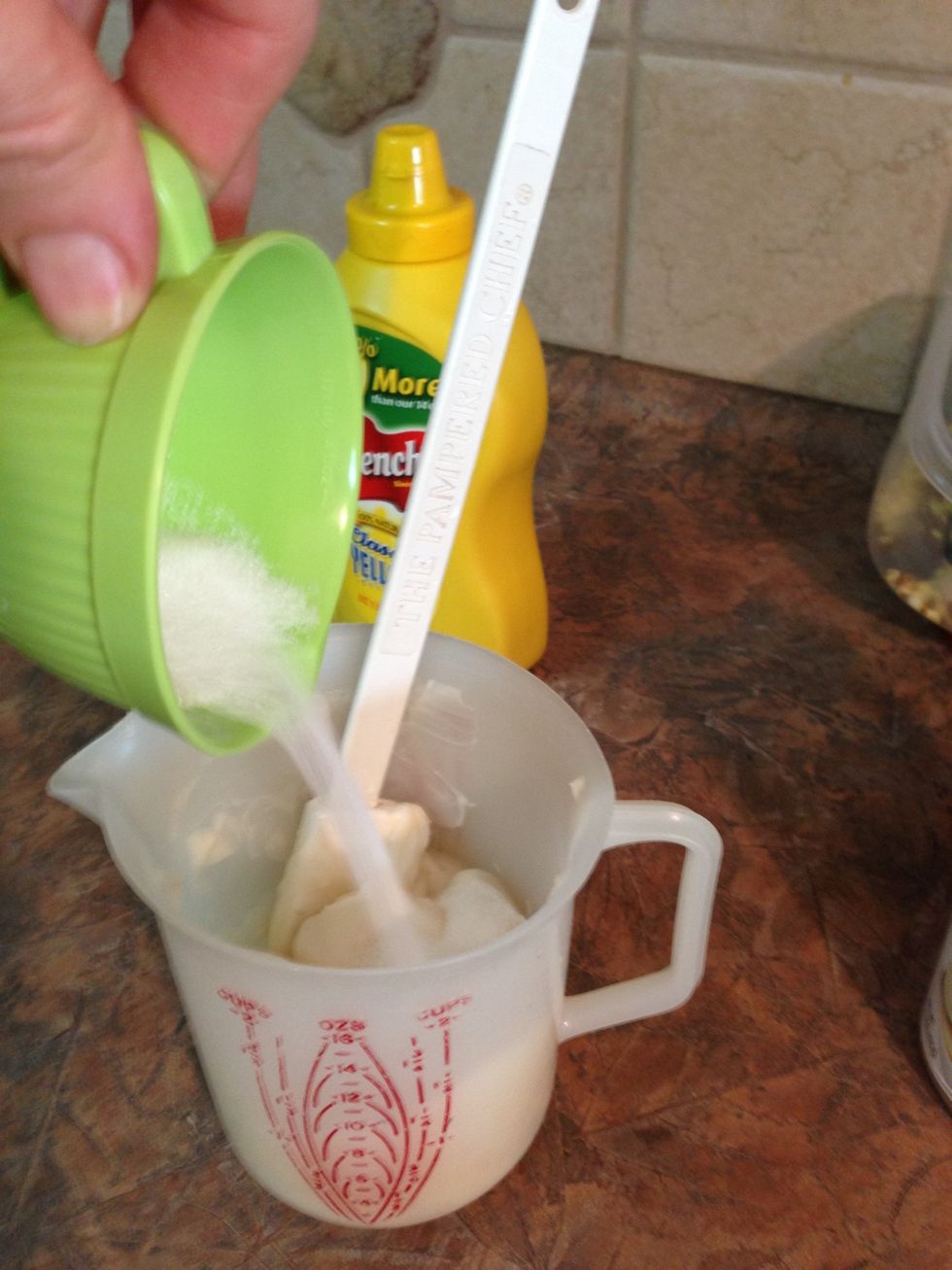 Measure miracle whip, mustard, sugar...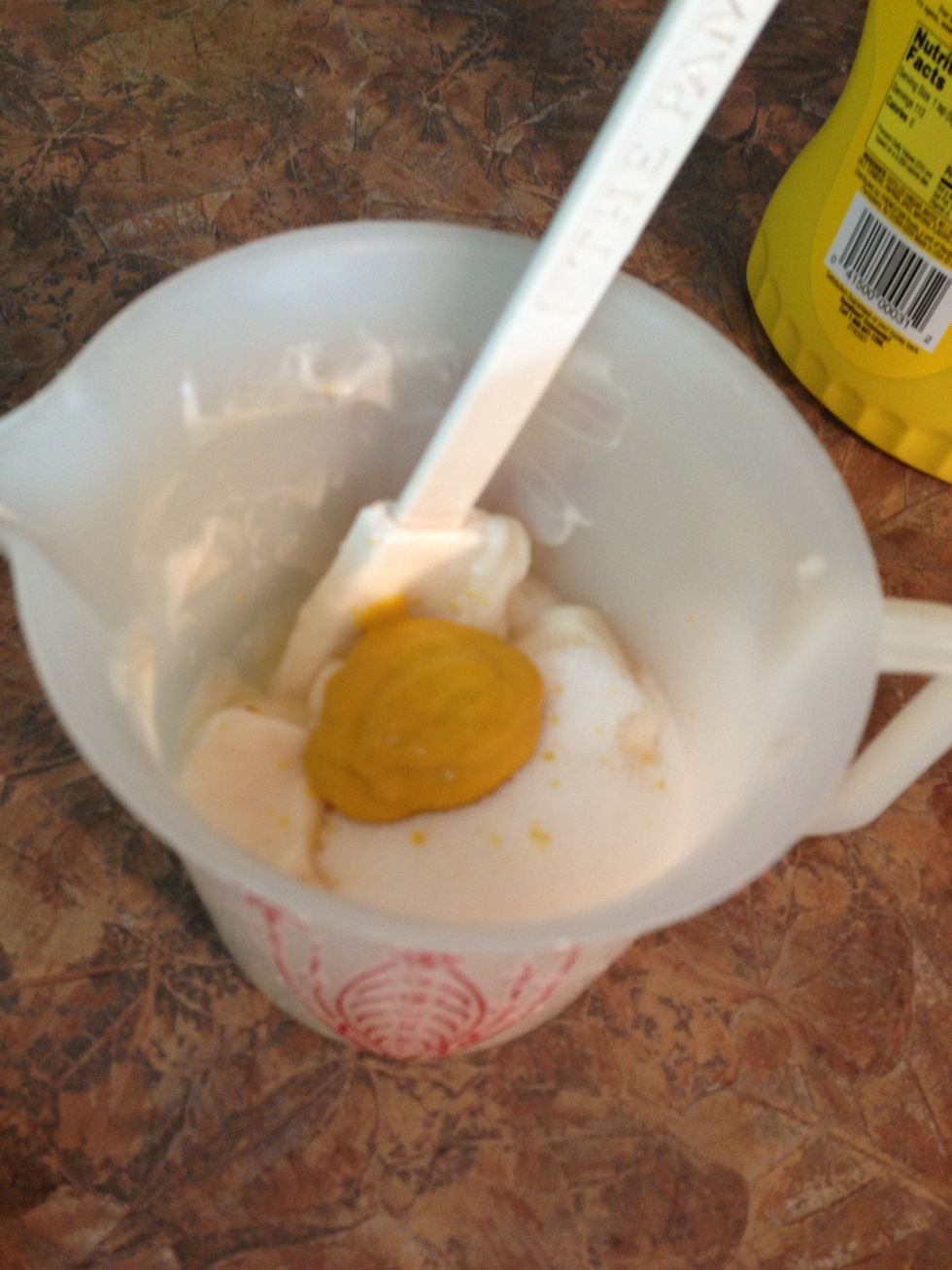 Stir to blend, adding milk to thin it slightly.
I think an egg slicer is a necessity in every kitchen!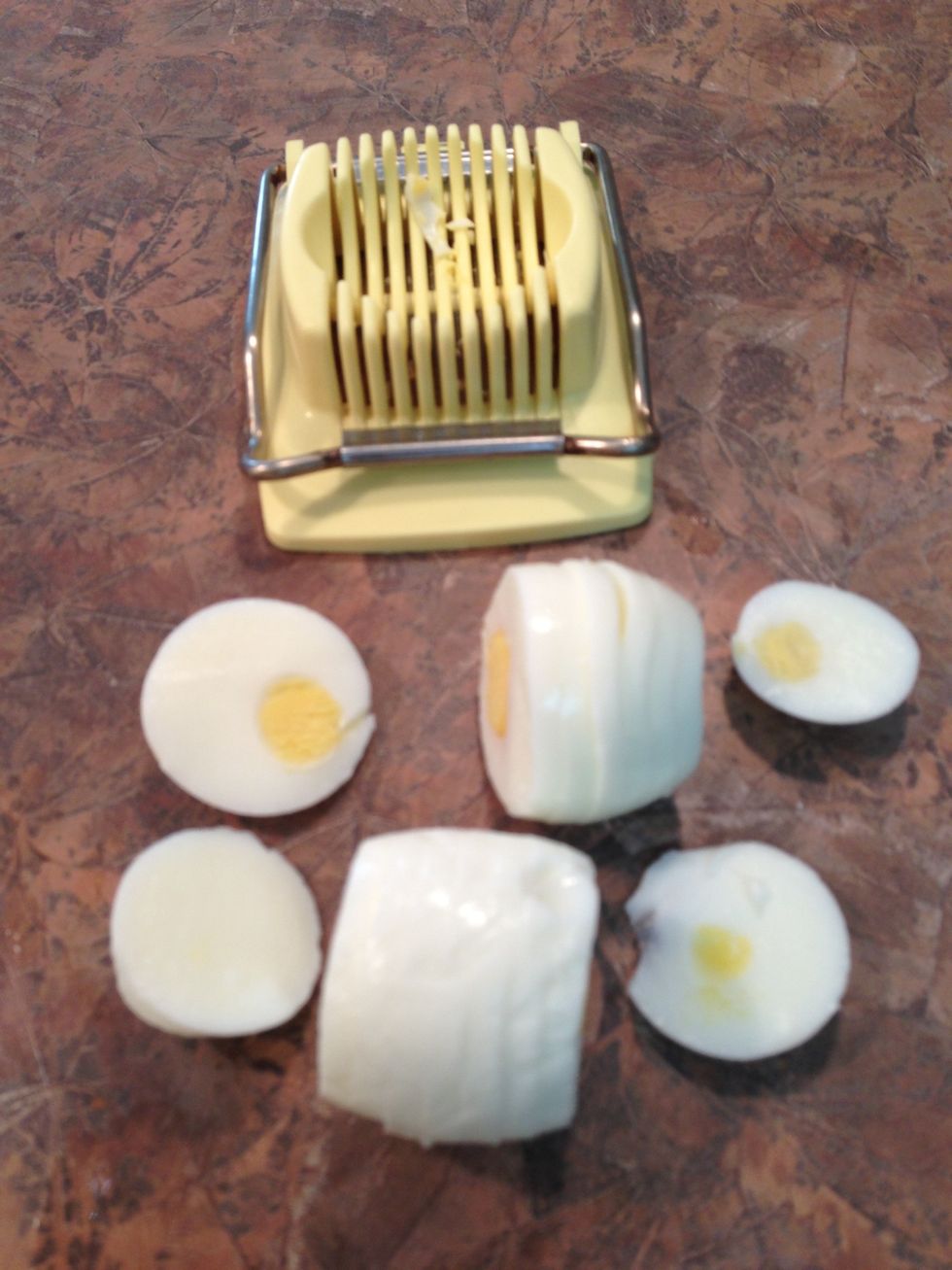 Keep the best looking middle slices for garnishing top. Mix the end slices in with potato slices.
The end end slices mixed in... Nicer slices saved out.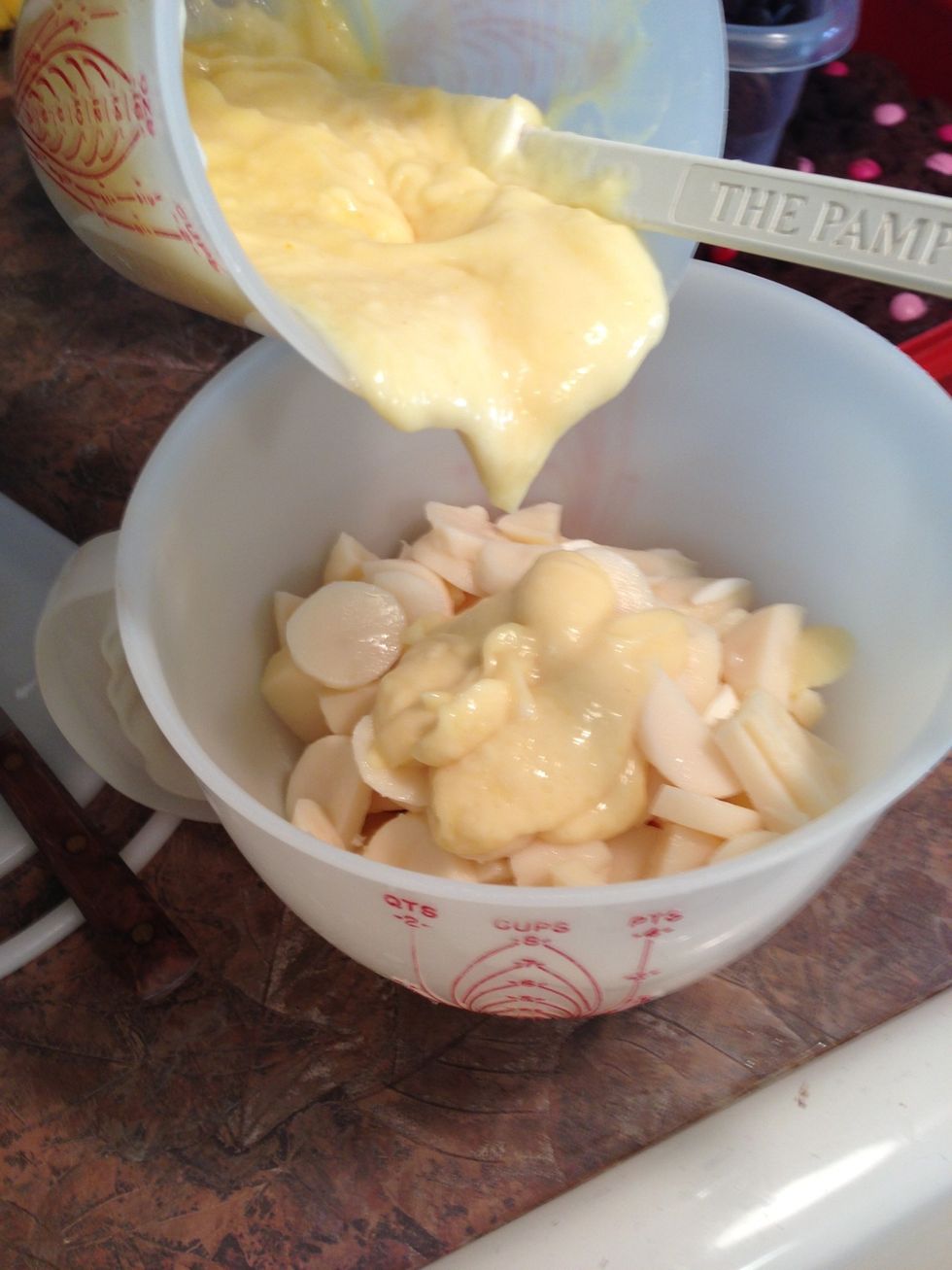 Pour sauce over potatoes and gently stir to coat slices.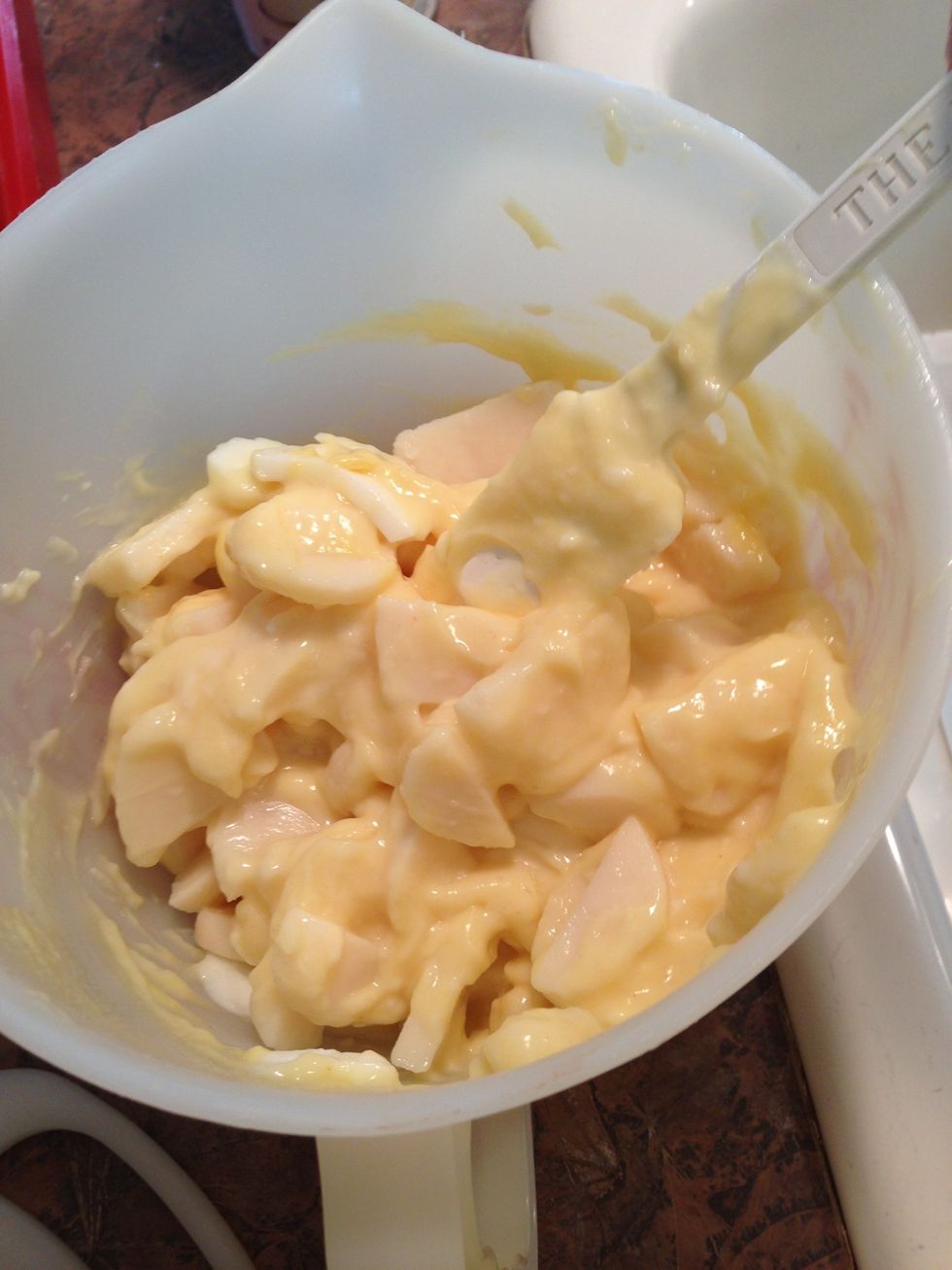 I usually do the mixing in a different bowl than my serving bowl simply because serving bowl sides/edges look cleaner if mixing wasn't done in it.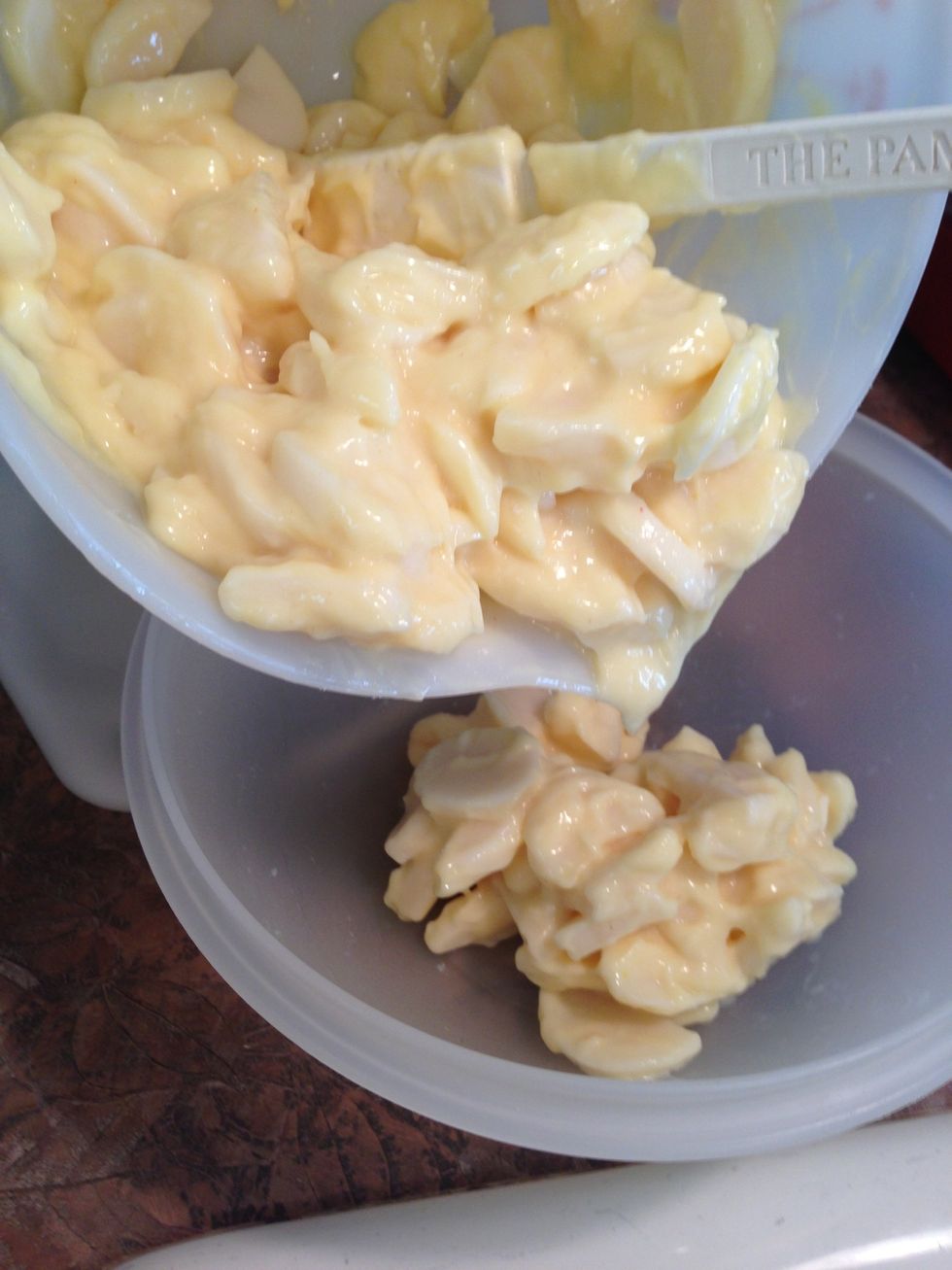 Spoon mixture into serving bowl.
These are optional, but I ALWAYS use to garnish the top. I call it the "ooh and ahh factor!" (So it's 8 ingredients if you count paprika and parsley flakes)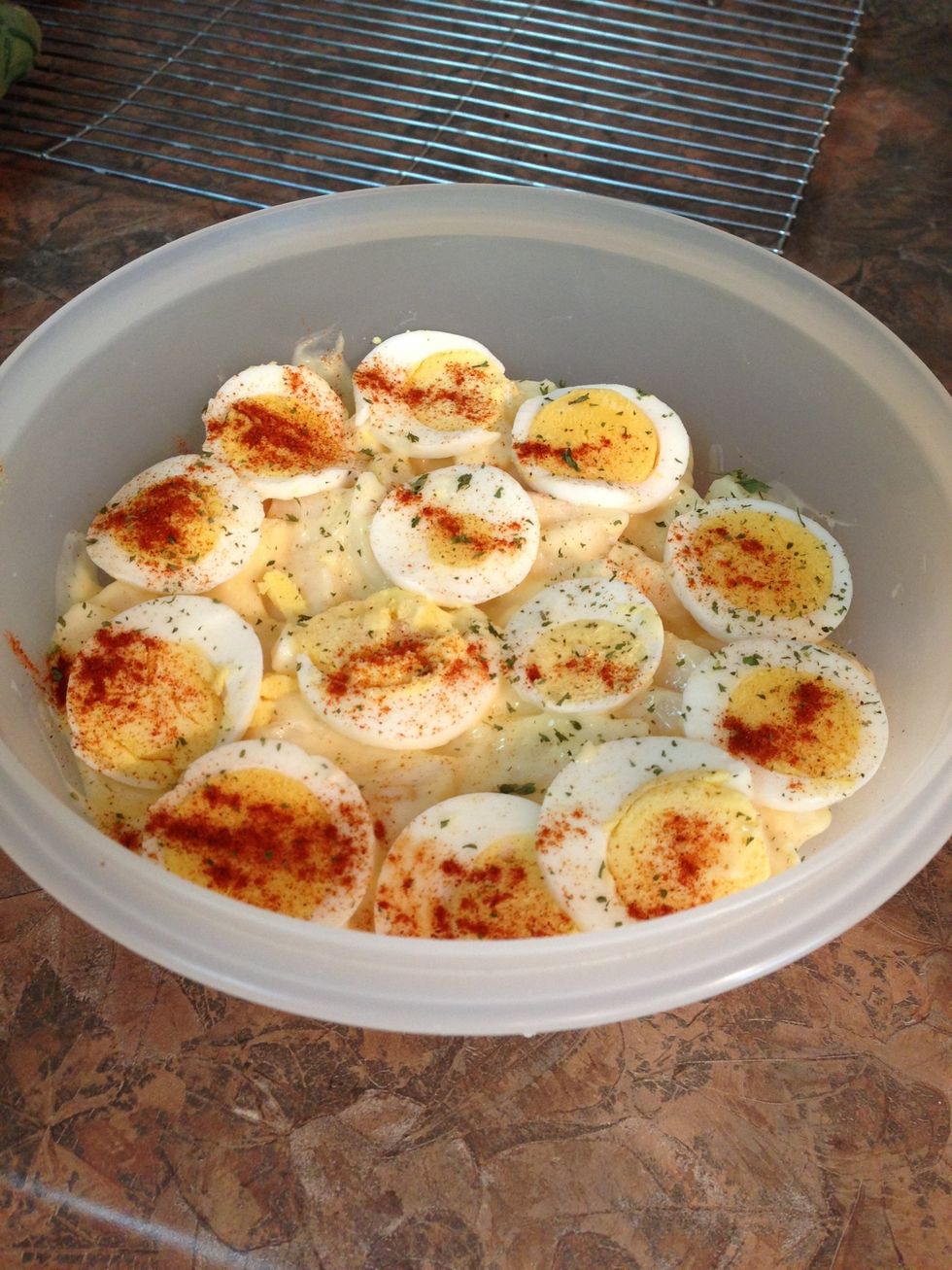 The nicer your egg slices, the better it looks! I got a little carried away sprinkling paprika this time. No matter how it looks, it tastes SWEET & TANGY!
4.0 14 oz. cans potatoes sliced
2/3c Miracle whip (Lite or Reg.)
1/8c Milk
2.0Tbsp Mustard
1/4c Sugar
4.0 Hardboiled eggs, peeled
Optional paprika & parsley Flakes
Rollie Brandt
I've been an artist all my life and raised my children as a stay at home mom. Happily married 40 years. I love to share what I do...