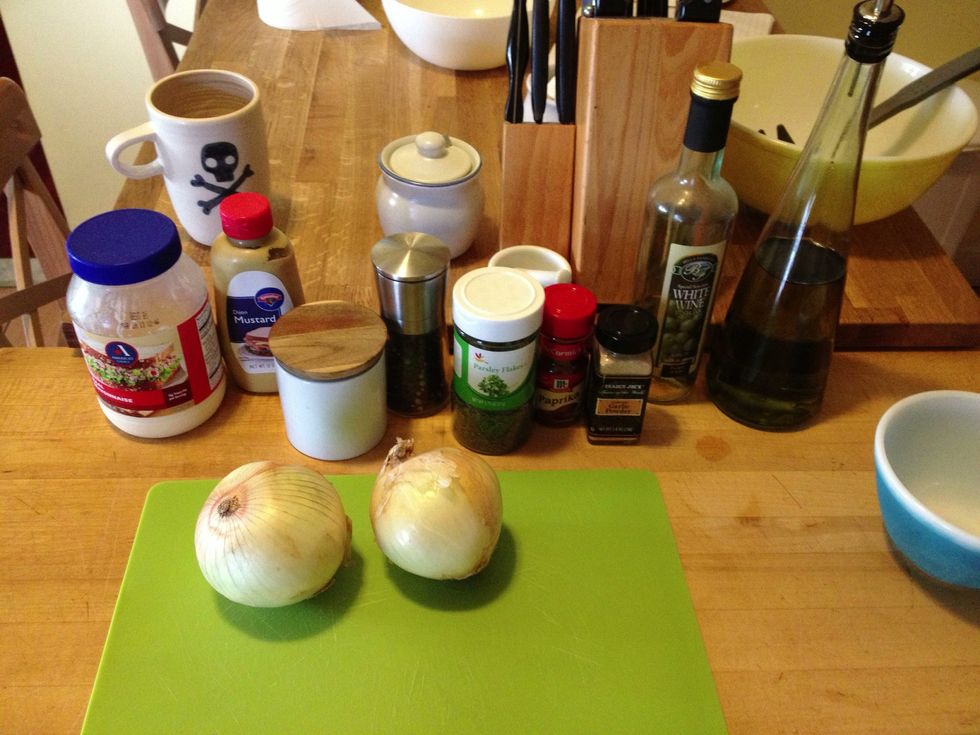 Ingredients. Potatoes and chives not pictured. (Don't worry, the cup contains coffee, an extremely diluted poison, which is not used in this particular recipe.)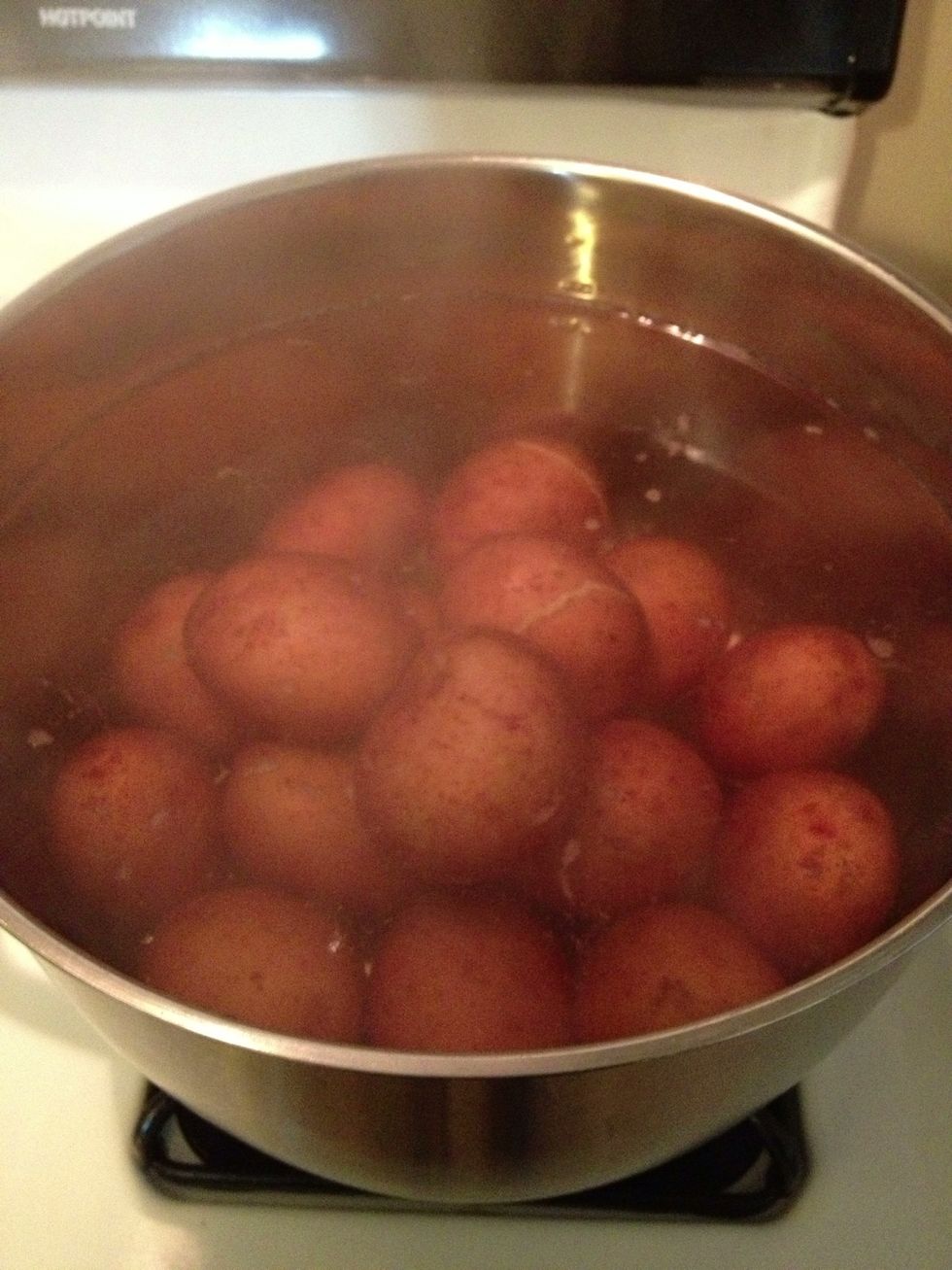 Start by boiling the potatoes. Add potatoes to cold water first and then turn on high heat.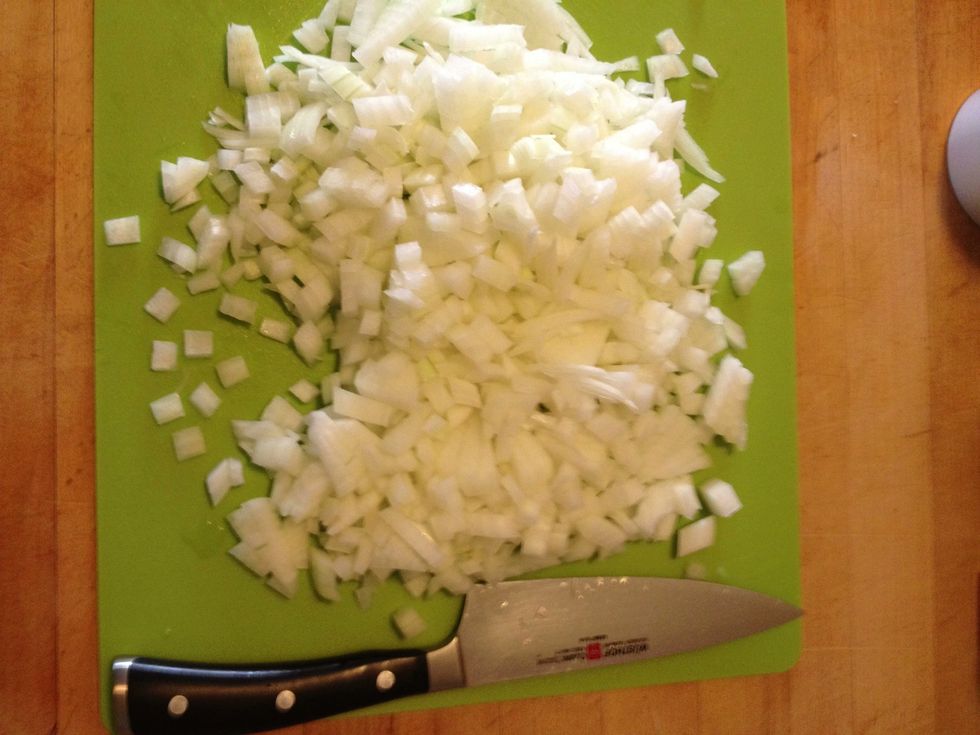 Chop onions. Note the size of the pieces on the left.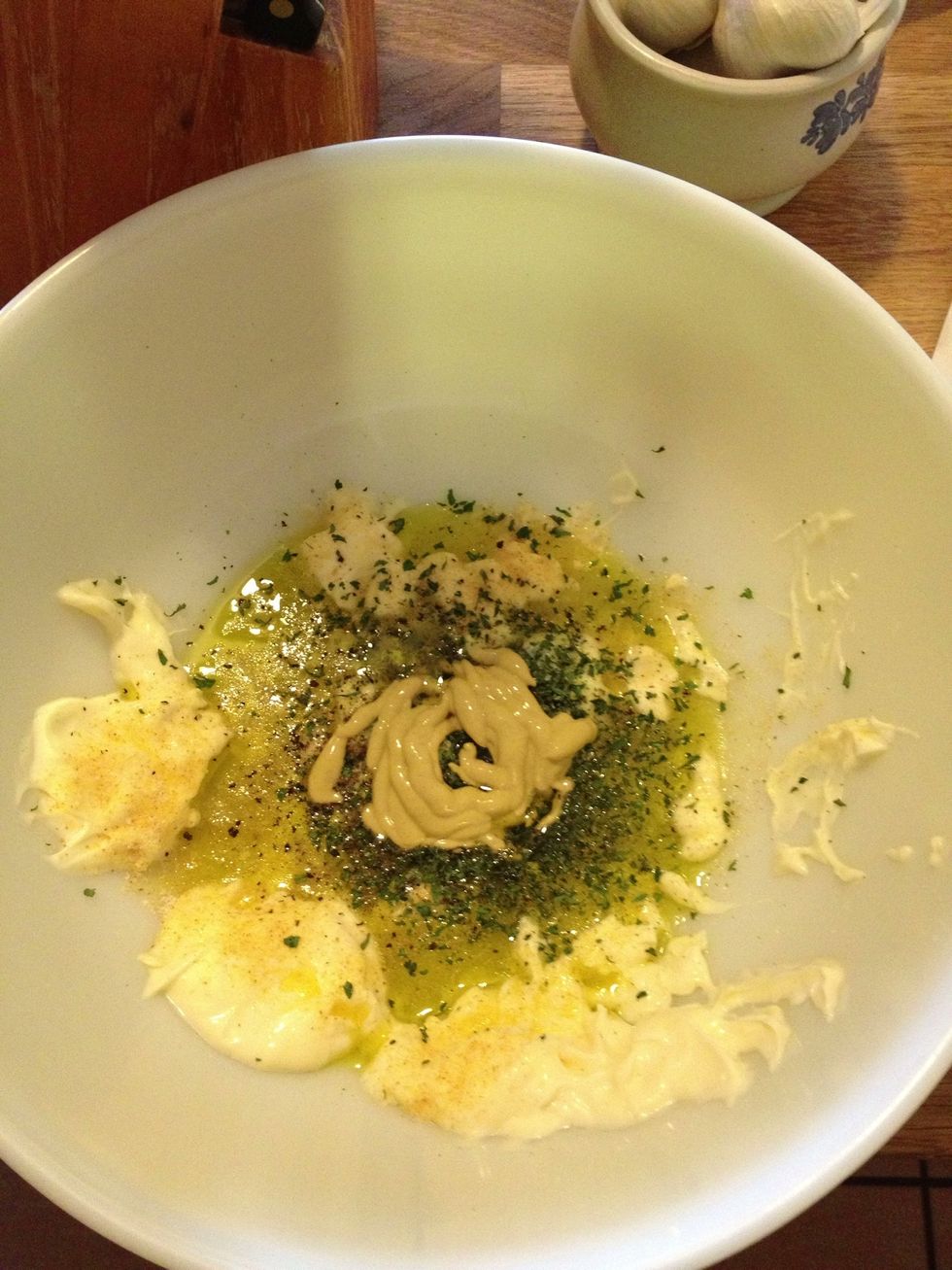 Add mayonnaise, Dijon mustard, white wine vinegar, olive oil, dried parsley, salt and pepper to a large mixing bowl.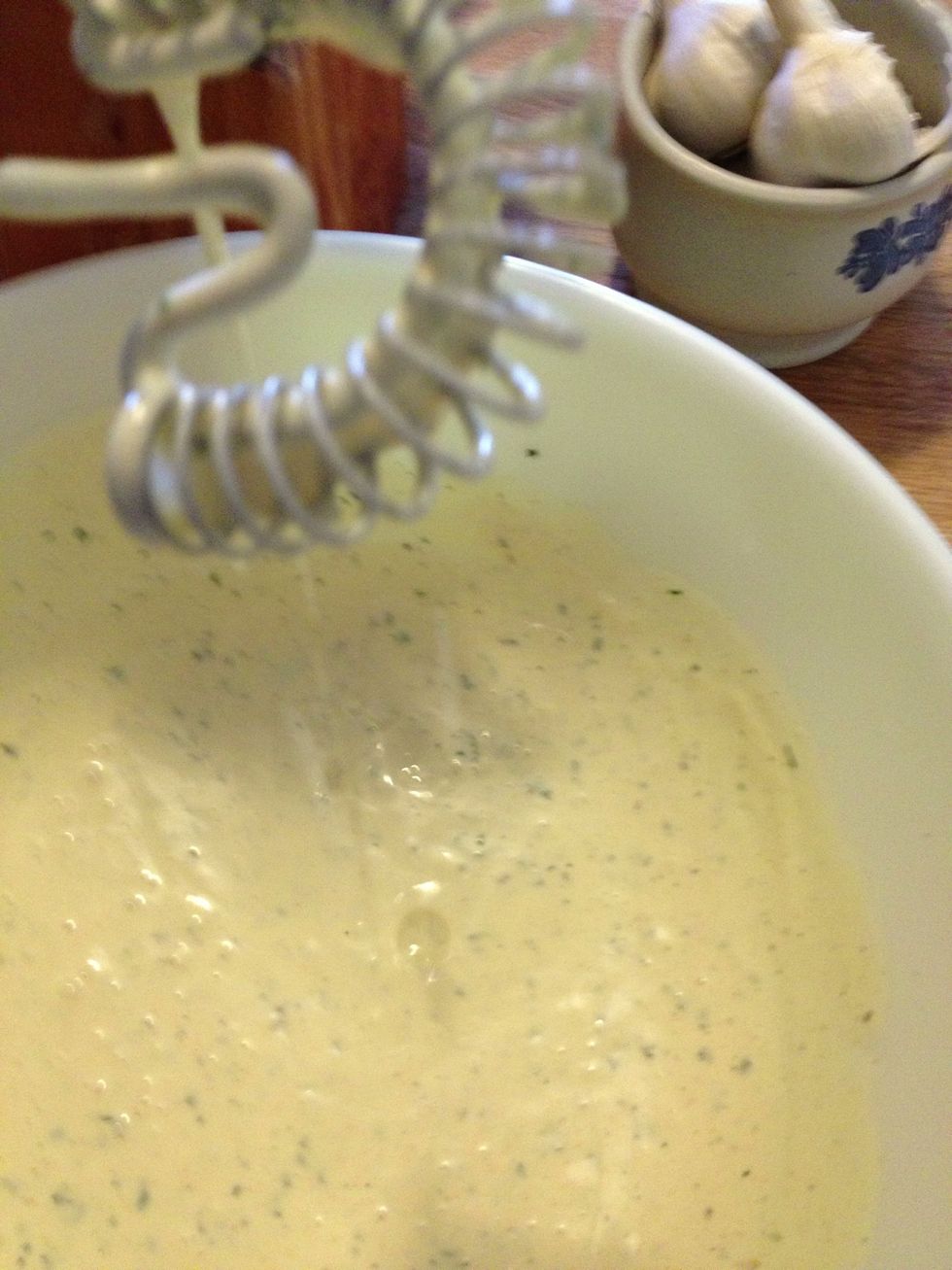 I usually add about 3 T of each of the previous ingredients (except the dried parsley, although when fresh it can be about 3 T). The important thing is to taste as you go. Whisk thoroughly.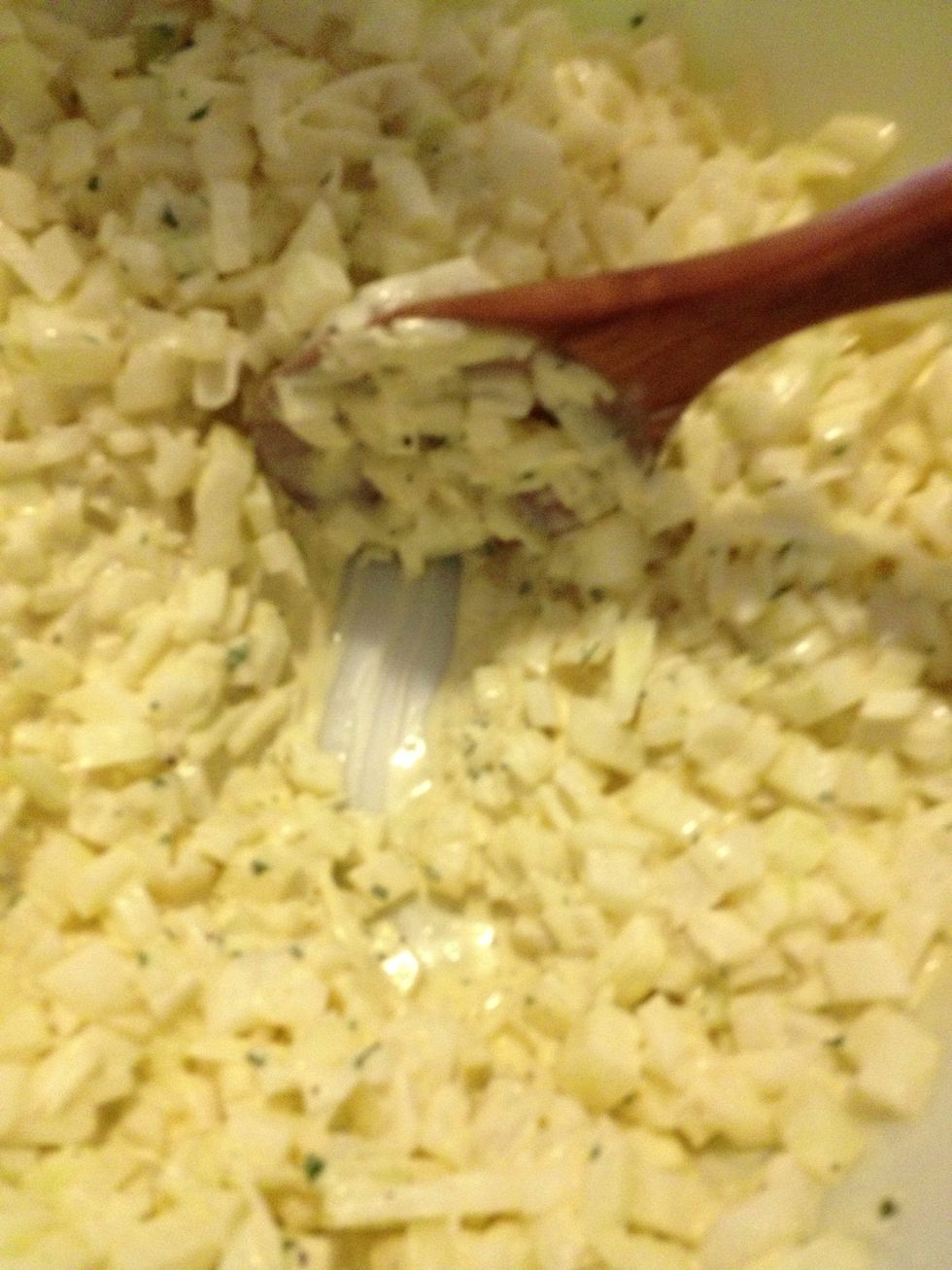 Add the chopped onion. You want there to be just enough vinaigrette to coat the onions and pool in the bottom of the bowl but not when stirring. (See photo) Allow the onions to marinate.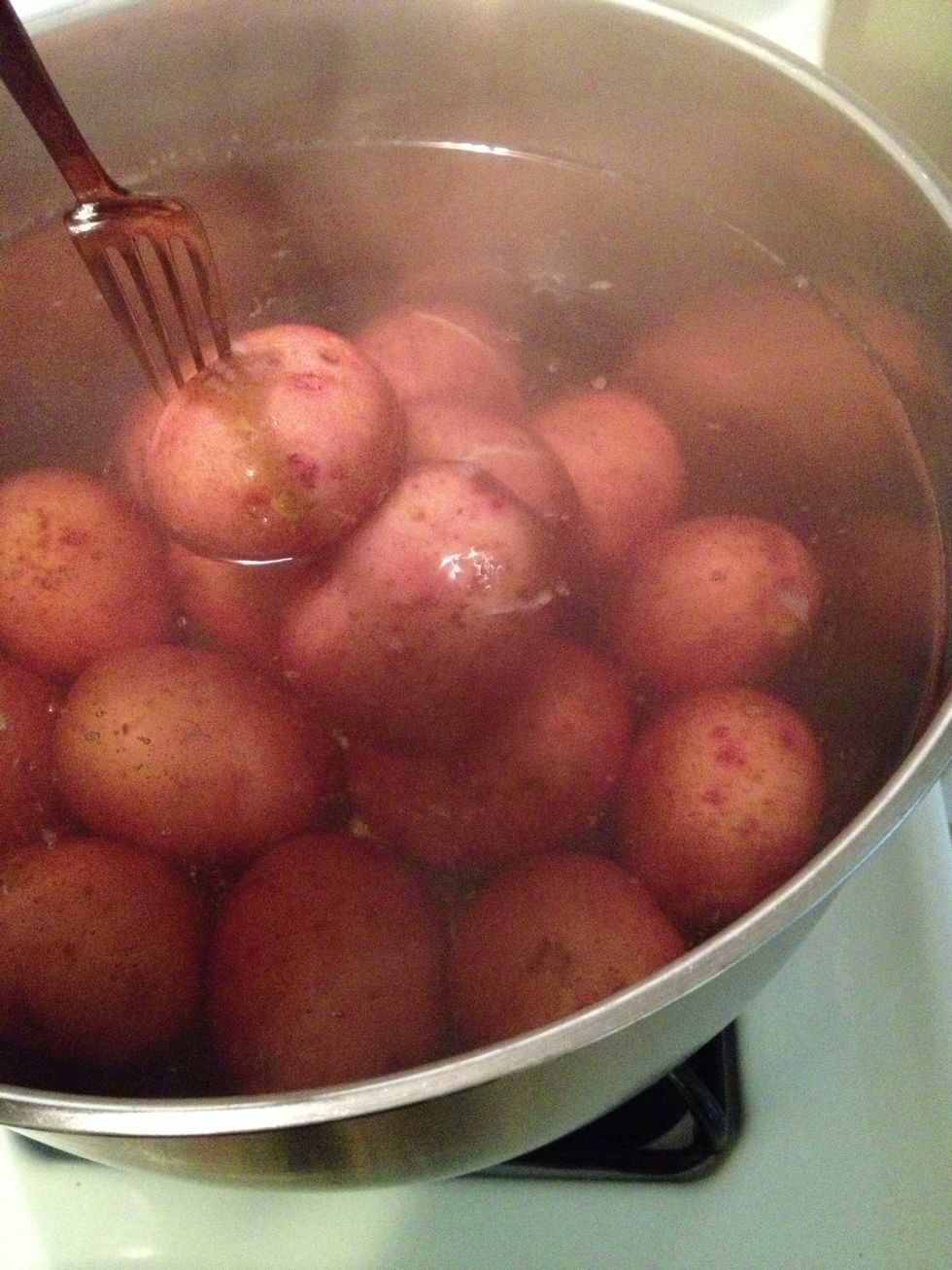 The potatoes are done when you put a fork in them and they are softened. They should slide off the fork just when they are pulled above the surface if the water.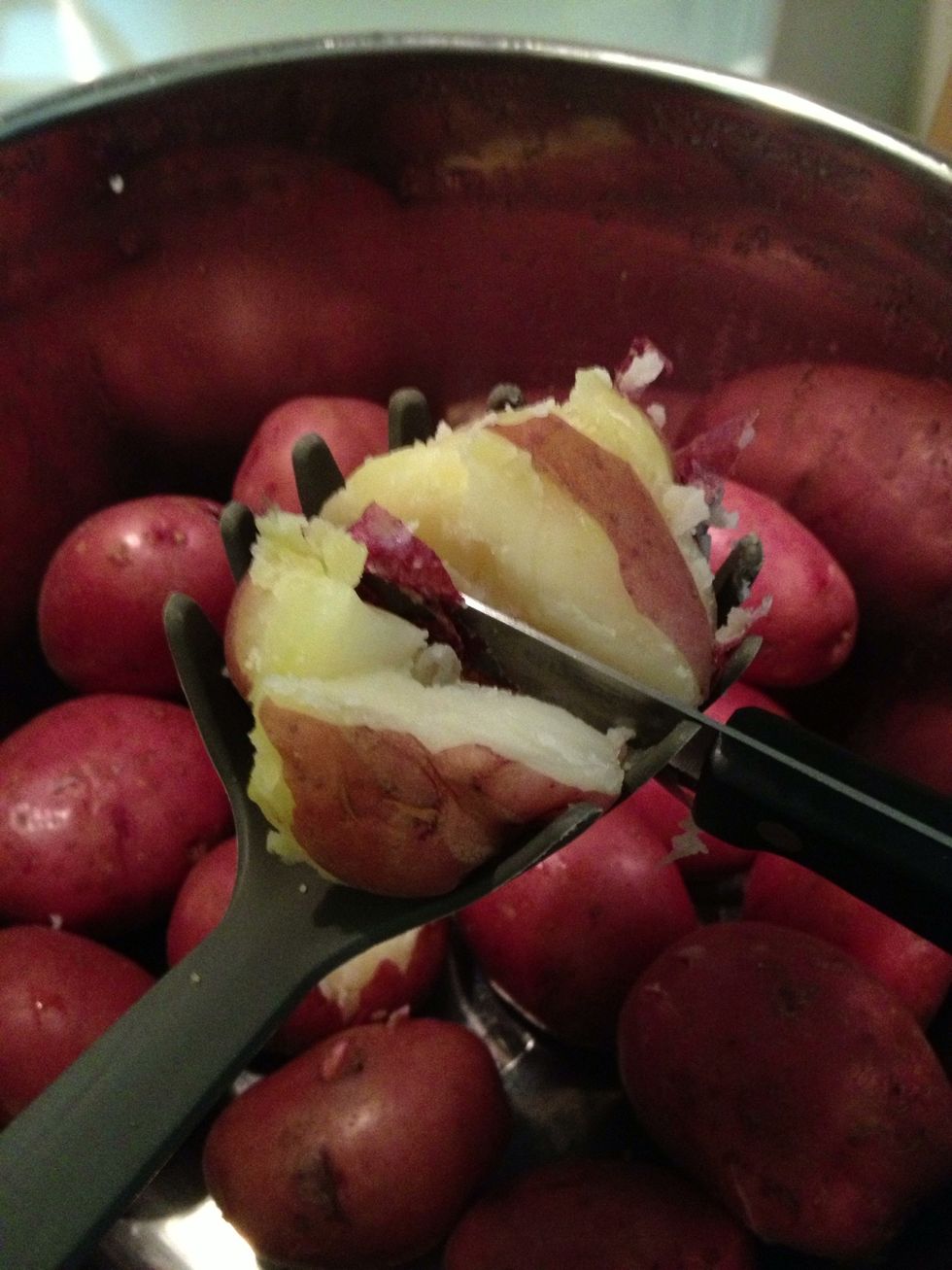 Strain and slice the potatoes. I like to use a slotted spoon to hold the potatoes as I slice them. I use the spoon as a guide and make two vertical and three horizontal cuts. Like a mitre box.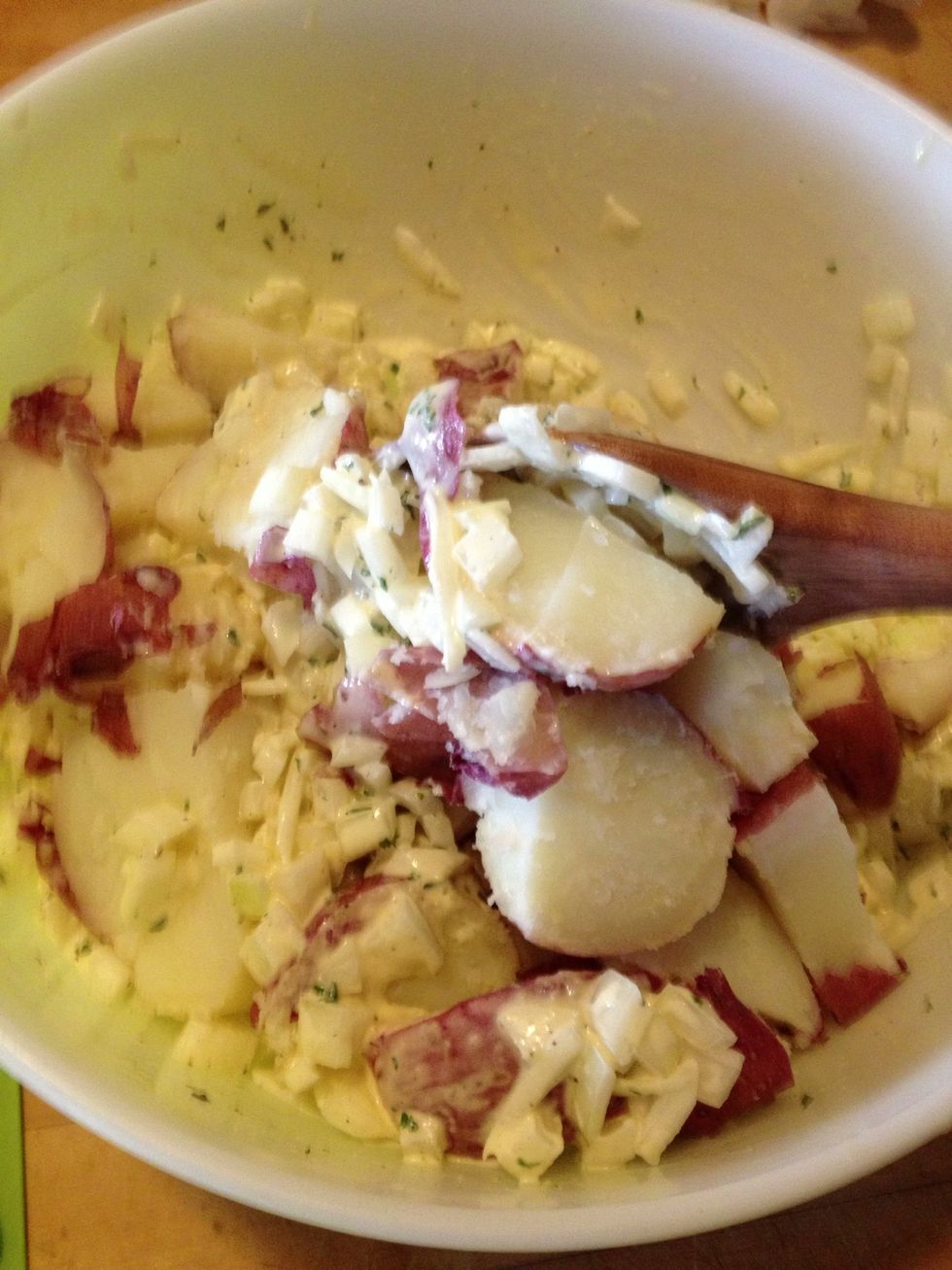 Add potatoes while still quite warm but not boiling hot. This is crucial for the favors to meld. I just add each one after it is cut and then stir.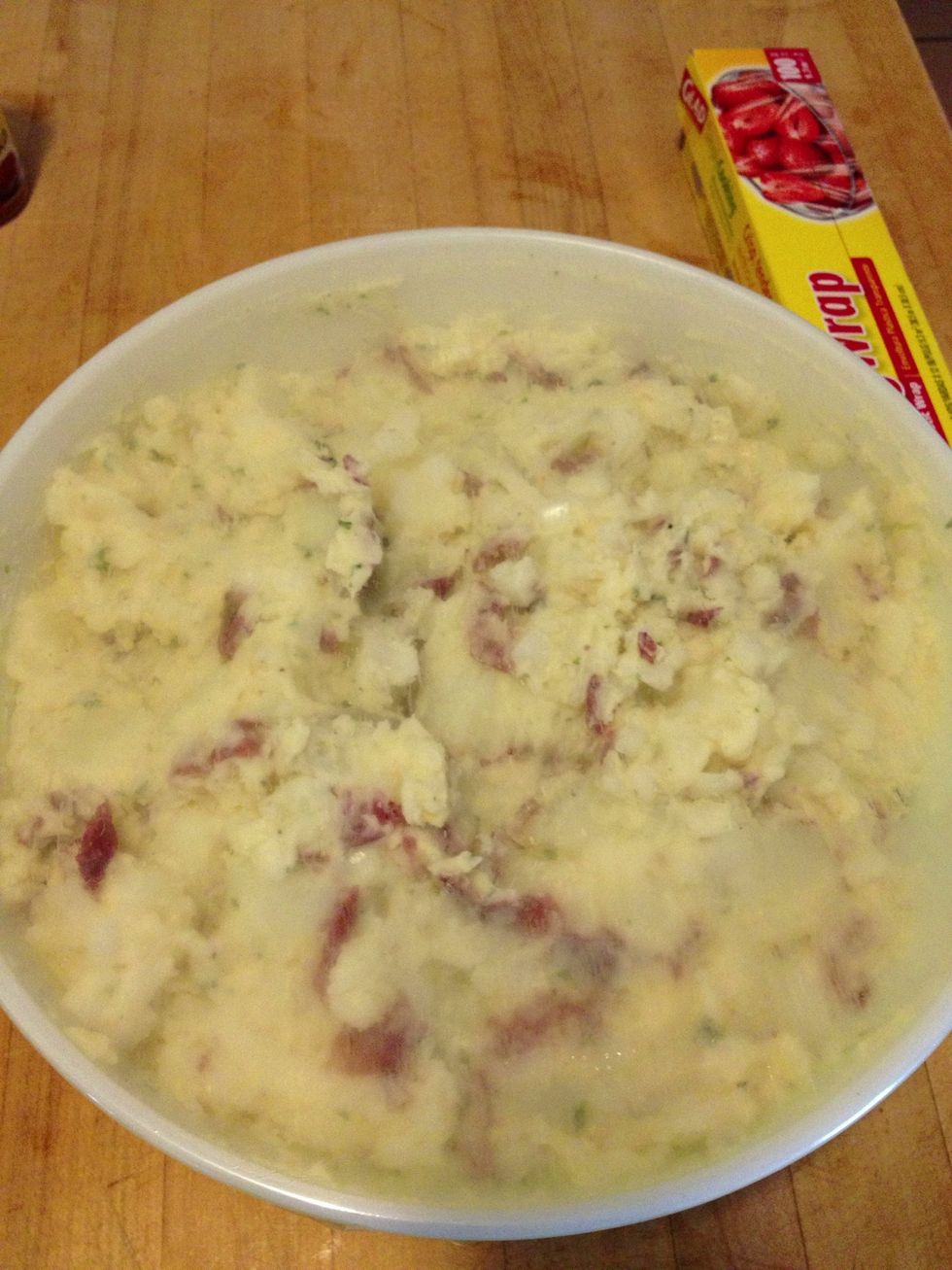 Stir well, then cover tightly with plastic wrap and let it cool to room temperature before placing in the refrigerator. Best if left in the fridge for at least three hours before serving. Enjoy!
2.0lb Red Potatoes
2.0lb Yellow onions
1.0bnch Chives
2.0Tbsp Parsley (dried or fresh)
3.0Tbsp Dijon Mustard
3.0Tbsp Mayonnaise
3.0Tbsp White Wine Vinegar
2.0tsp Garlic Powder
Salt and Pepper