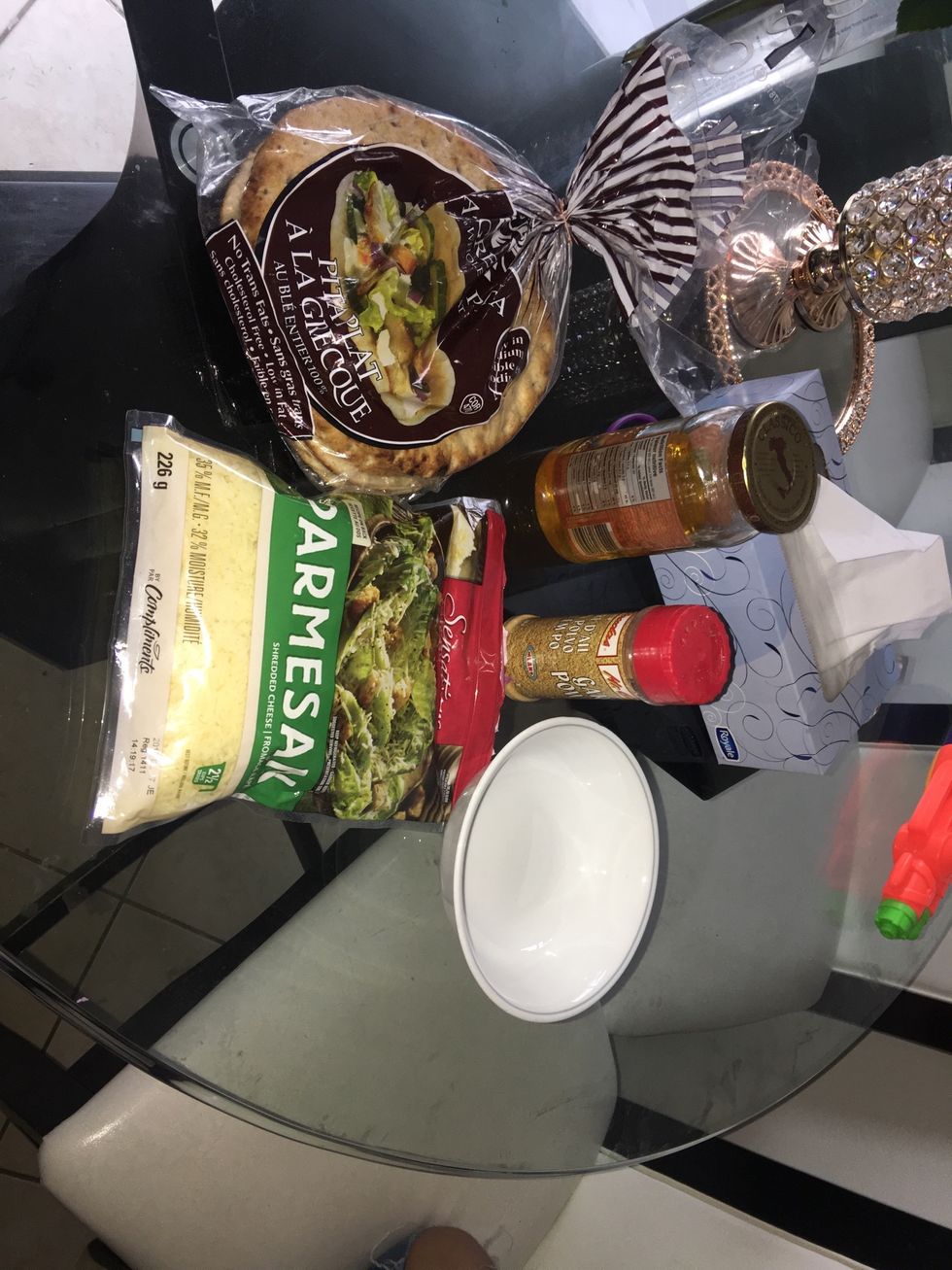 For this snack you will need whole wheat pita bread, canola oil, garlic powder, cumin, salt and grated parmesan cheese, and a bowl to mix ingredients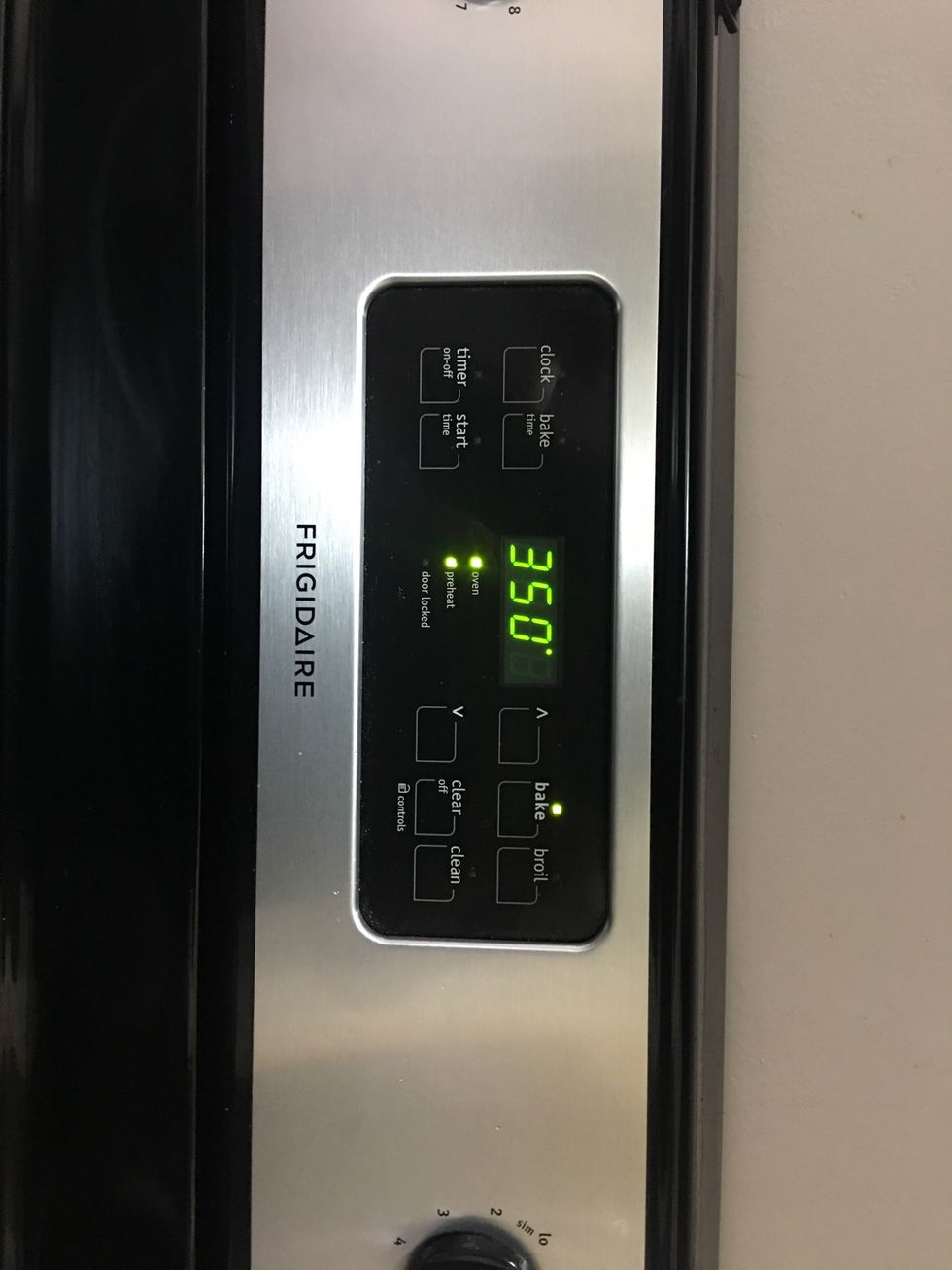 Preheat oven to 350 degrees Fahrenheit or 176 degrees Celsius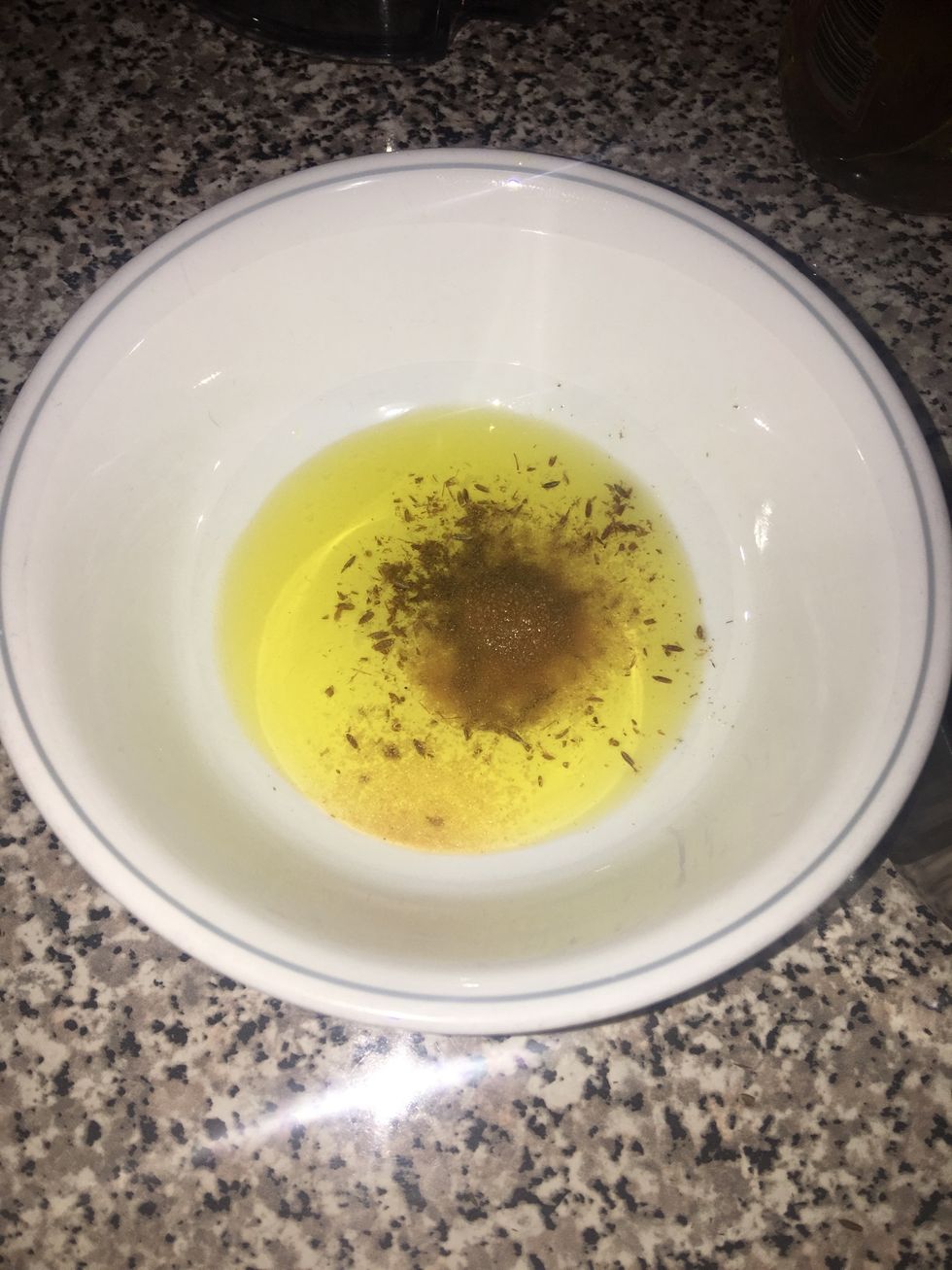 In a bowl, add the ingredients: 3 tablespoons of canola oil, 3/4 teaspoons of cumin, 1/4 teaspoon of garlic powder and a pinch of salt.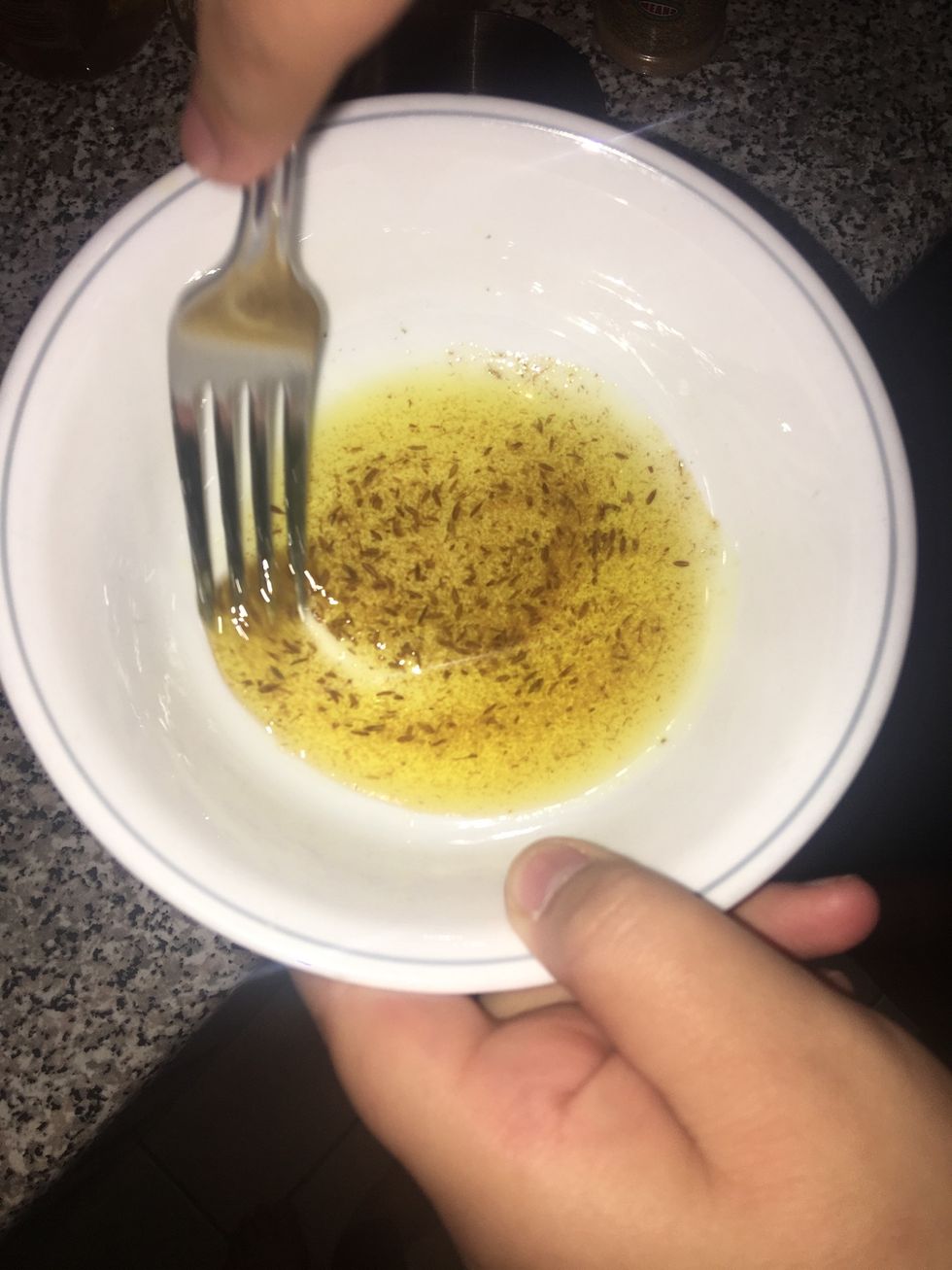 Mix all the ingredients together until the garlic powder and salt dissolve.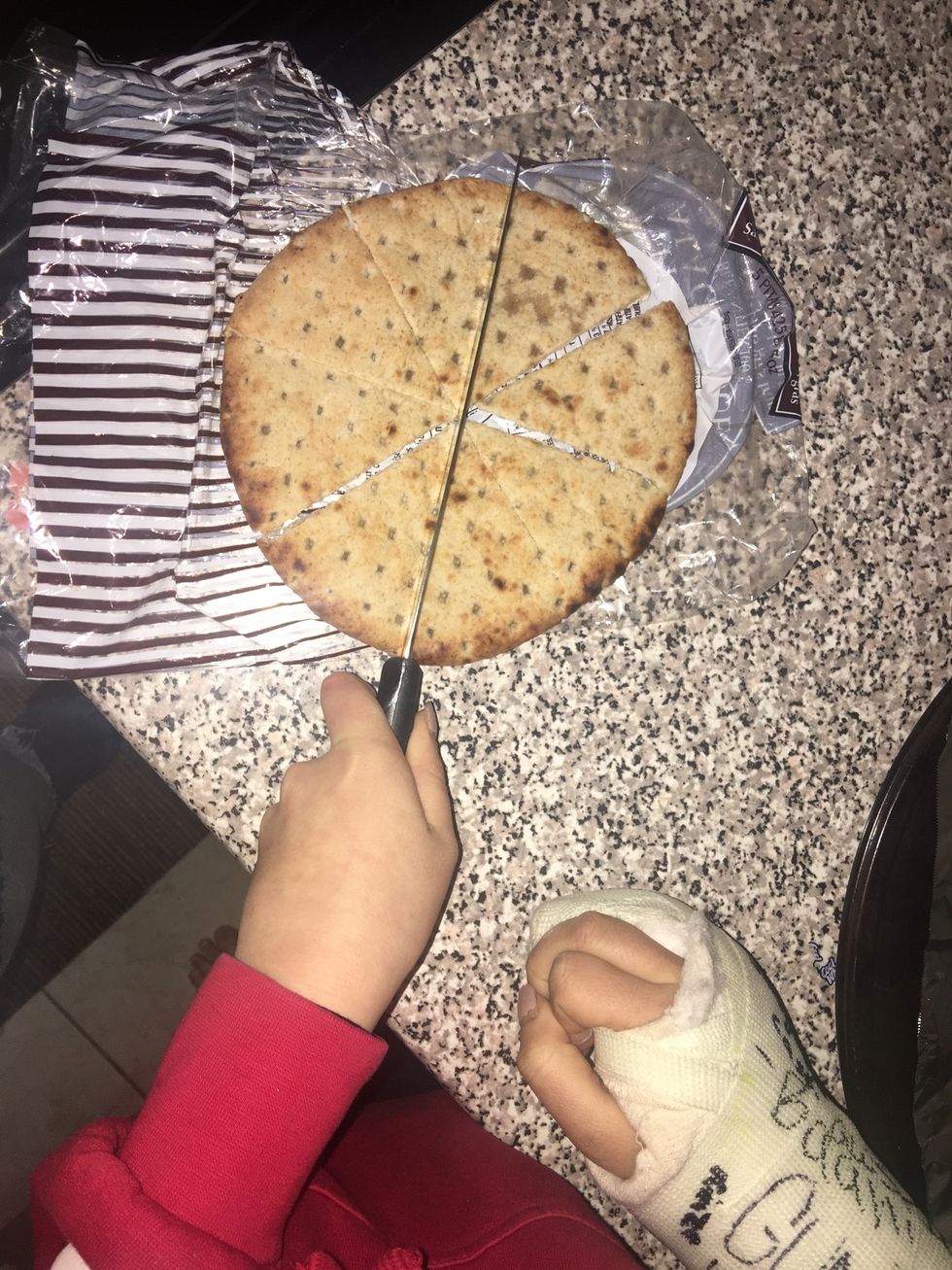 Cut the whole wheat pita bread into about 8 triangle pieces.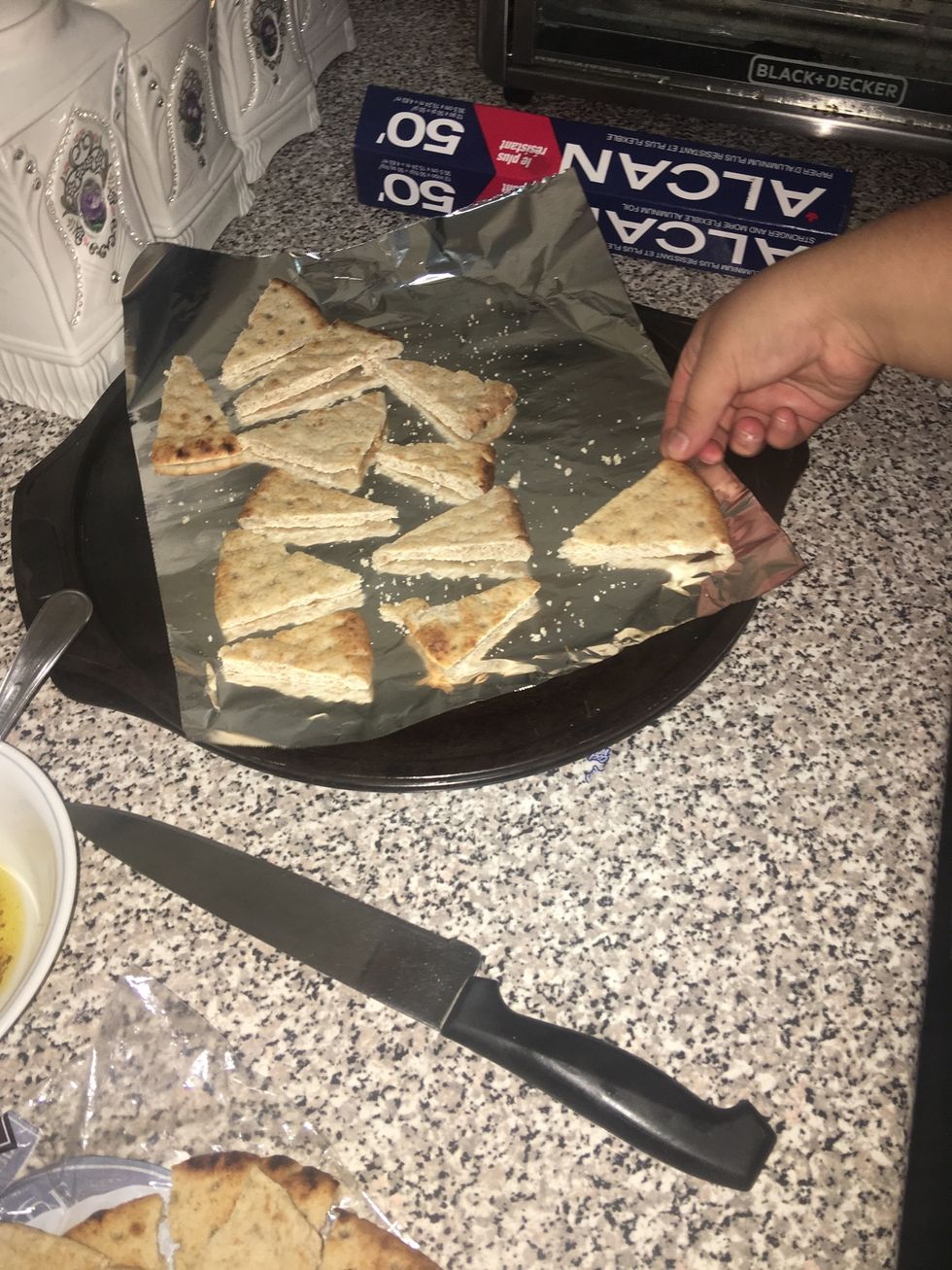 Once done cutting, line a tray with tinfoil or wax paper whichever one you prefer, and place the pitas on top.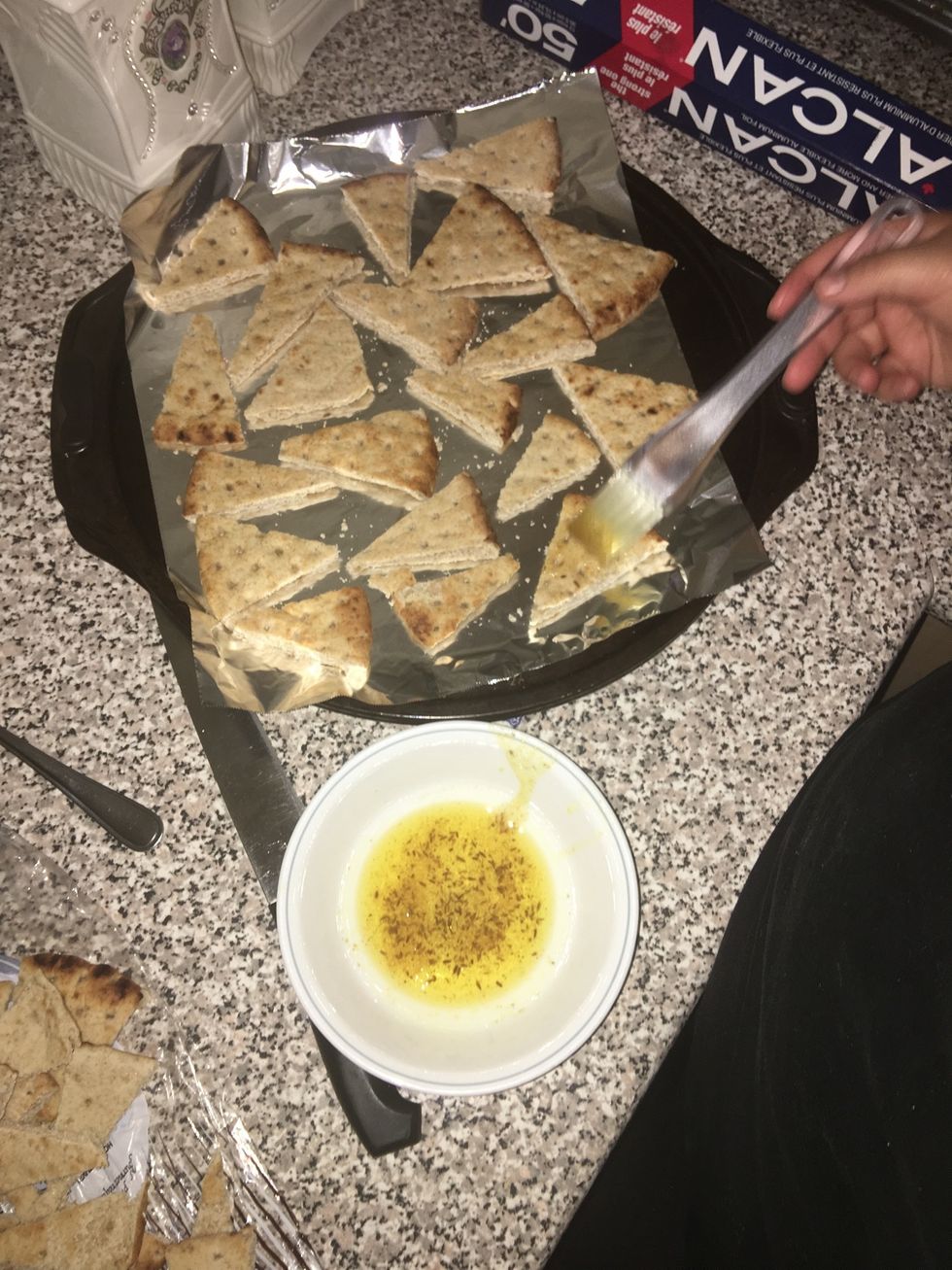 When you've finally added all the pitas take your mixture and brush it on one side of the pita bread slices.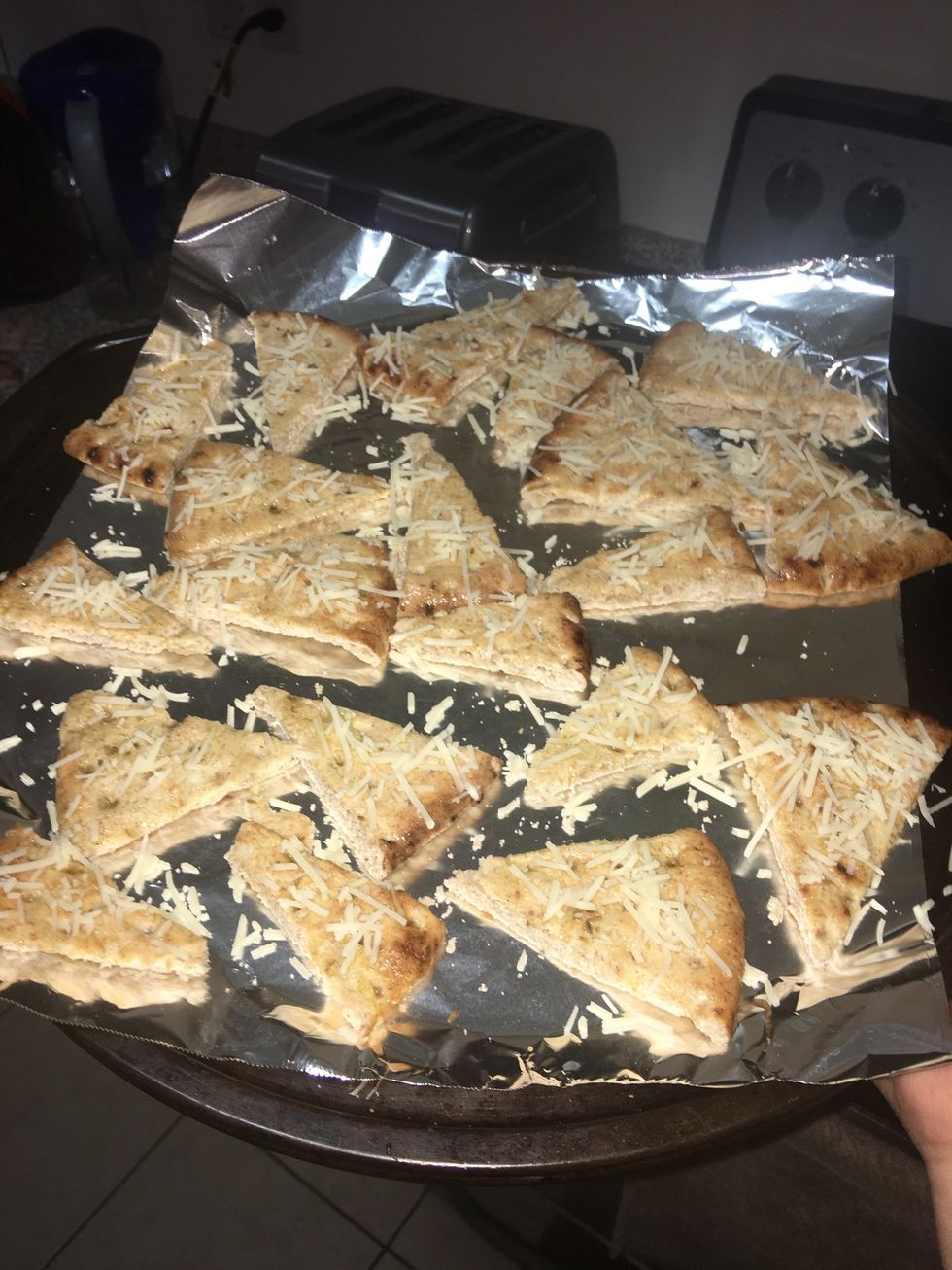 When you have applied the mixture add a sprinkle of parmesan cheese onto each slice.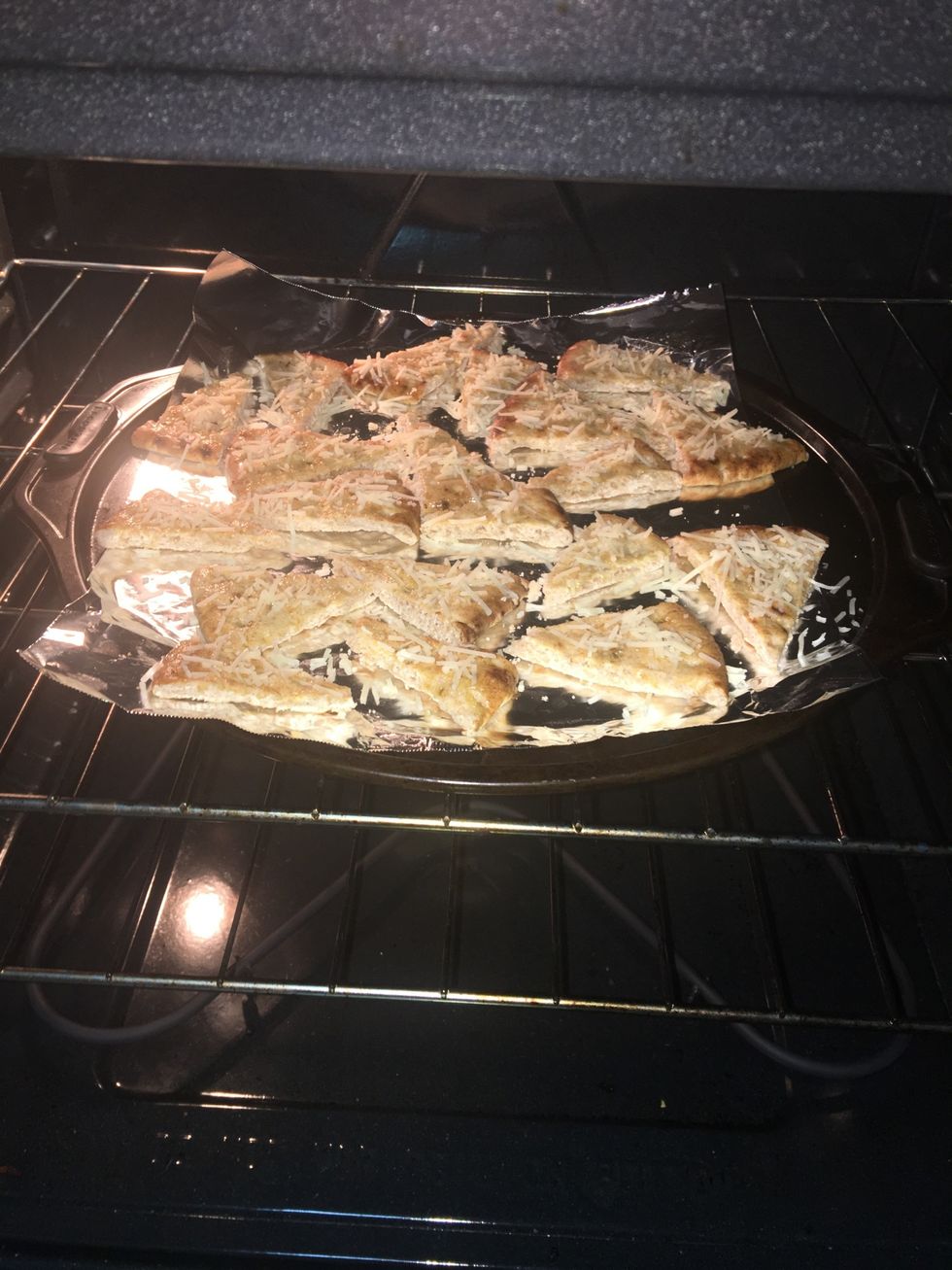 Place into the oven for about 8-10 minutes, and check every once in a while to see if they've crisped or to make sure they're not burning.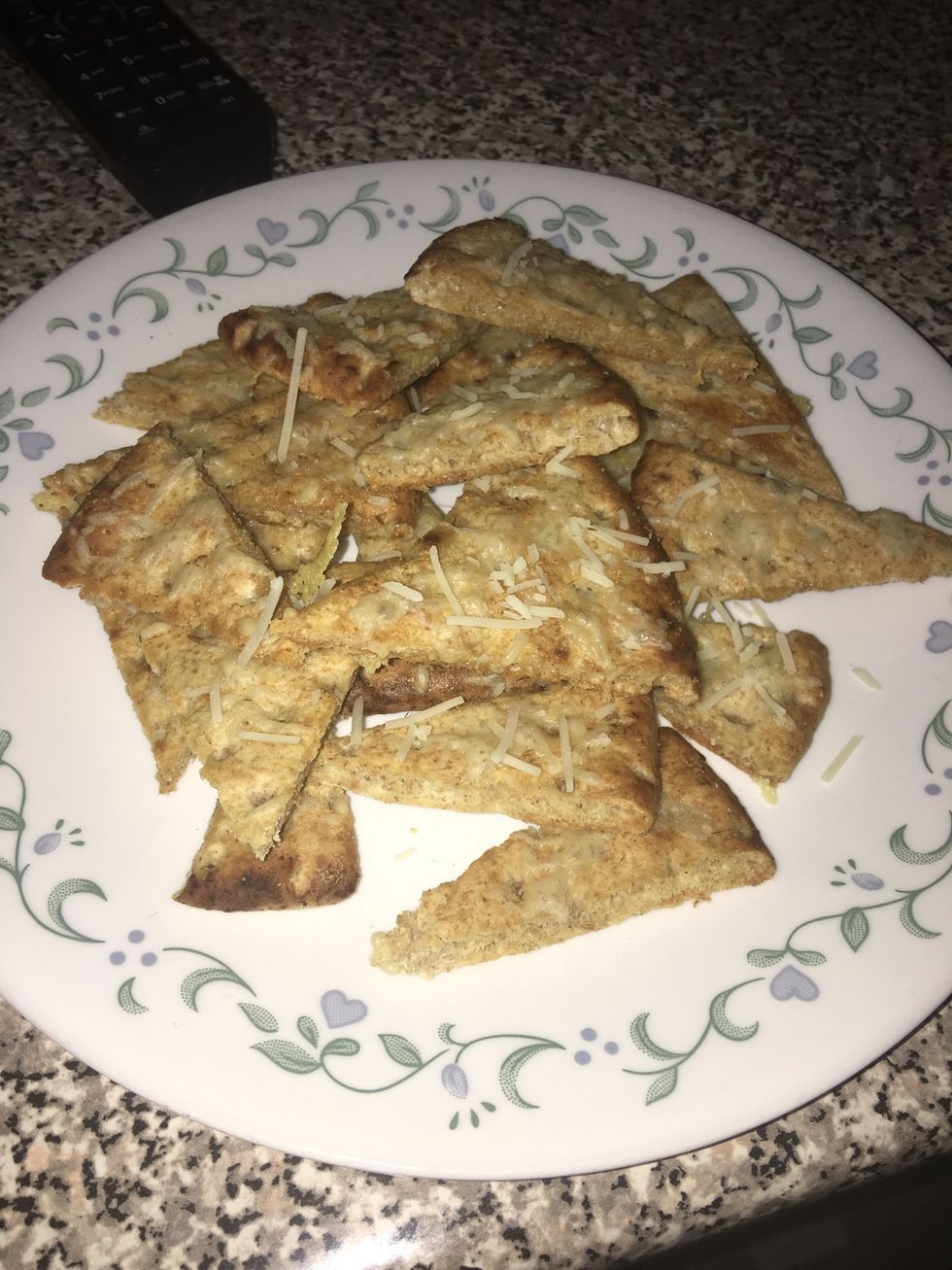 Finally when finished take it out of the oven let it cool and then place on plate and enjoy!!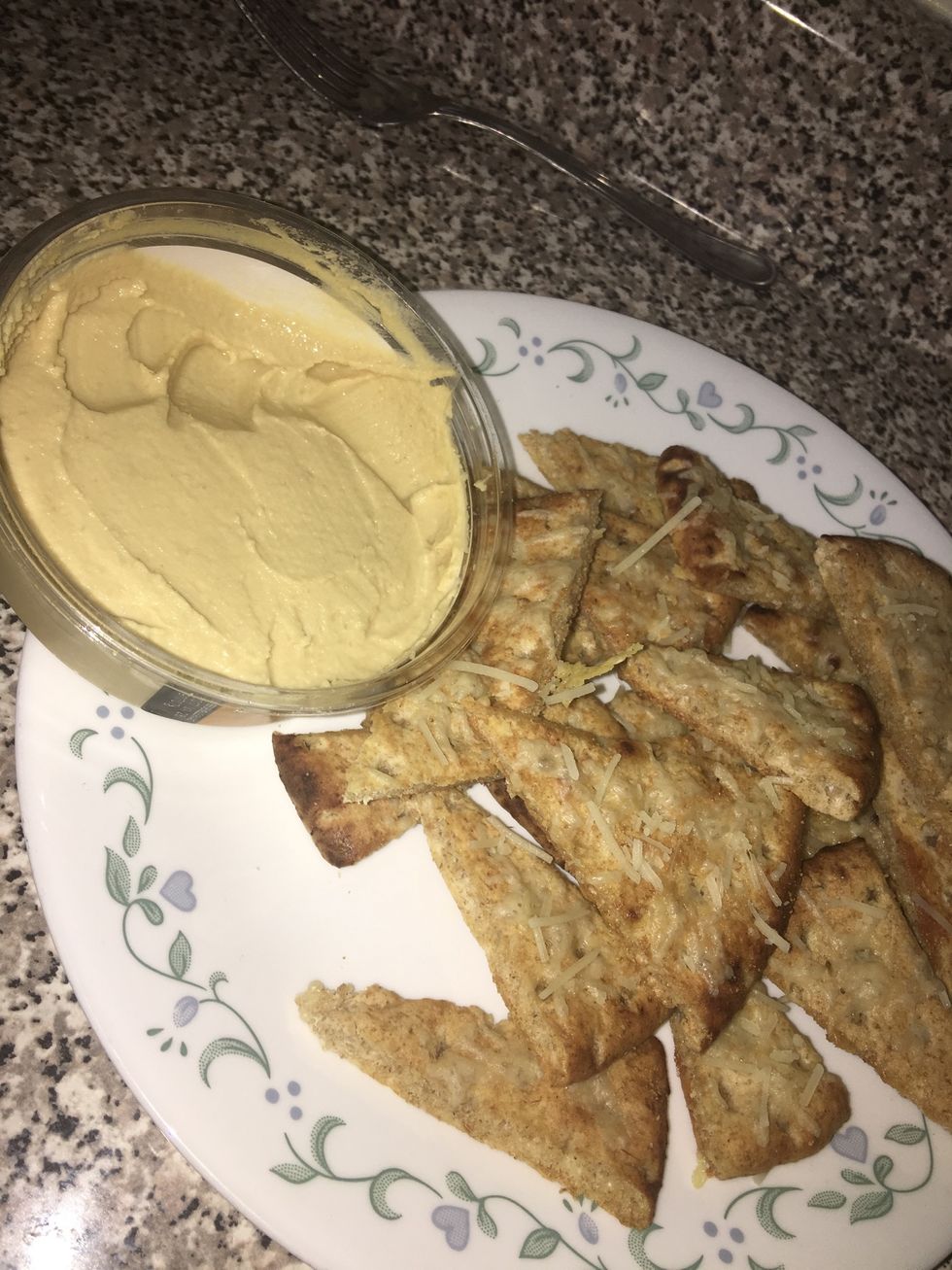 You can also serve it with hummus, guacamole, salsa or any preferred dip of your choice!! ( In the photo we used hummus)
5 whole wheat pita breads
3/4 teaspoon of cumin
1/4 teaspoon of garlic powder
3 tablespoons of calona oil
Gratted Parmesan cheese
Pinch of salt
A small bowl for mixing
Fork
Tinfoil
Baking Tray