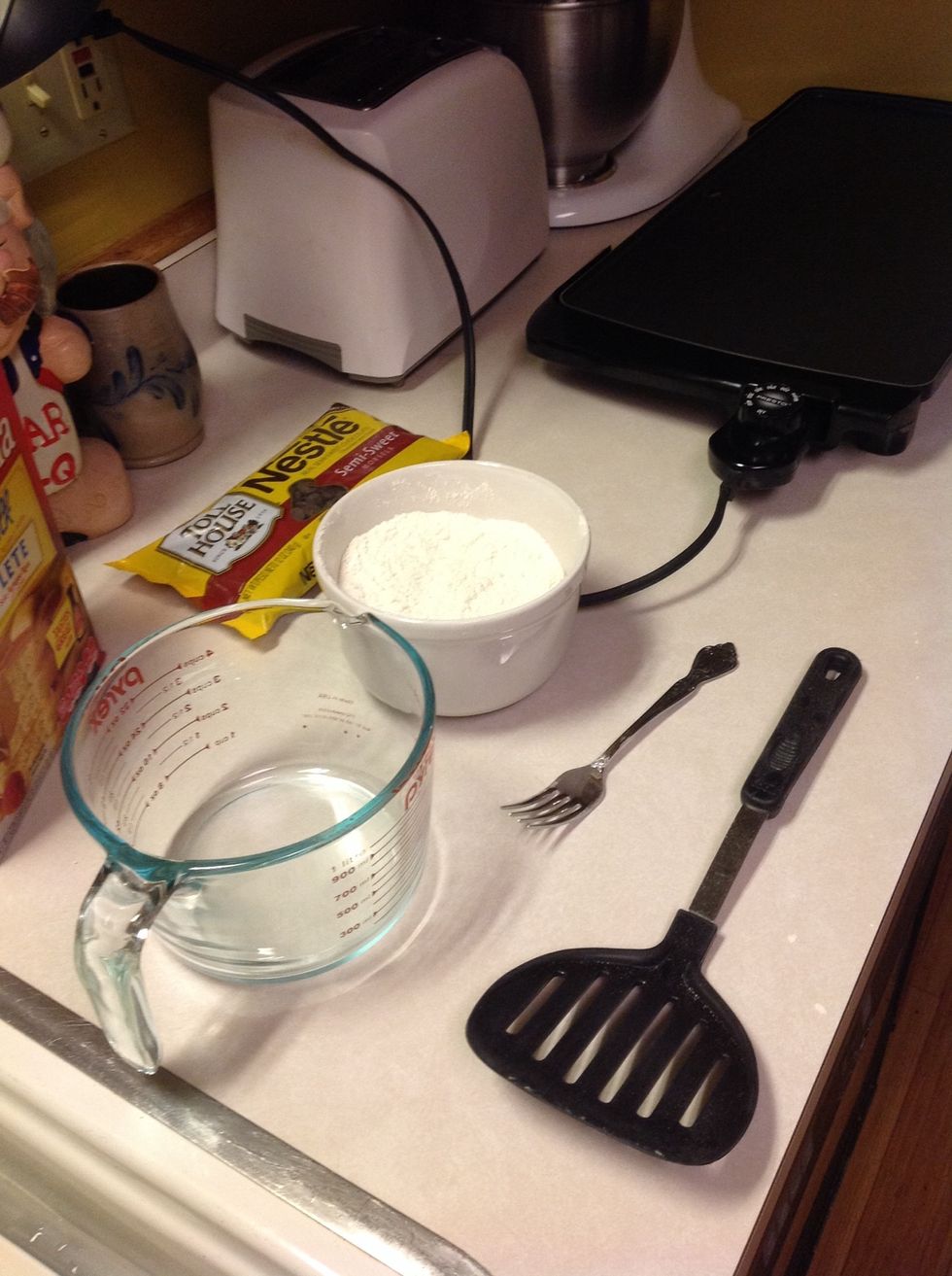 Organize all of your supplies found on the supply list.
On the back of the box there will be measurements for how much batter should be used for a certain amount of people.
Measure and pour the amount of batter you would like into a mixing bowl.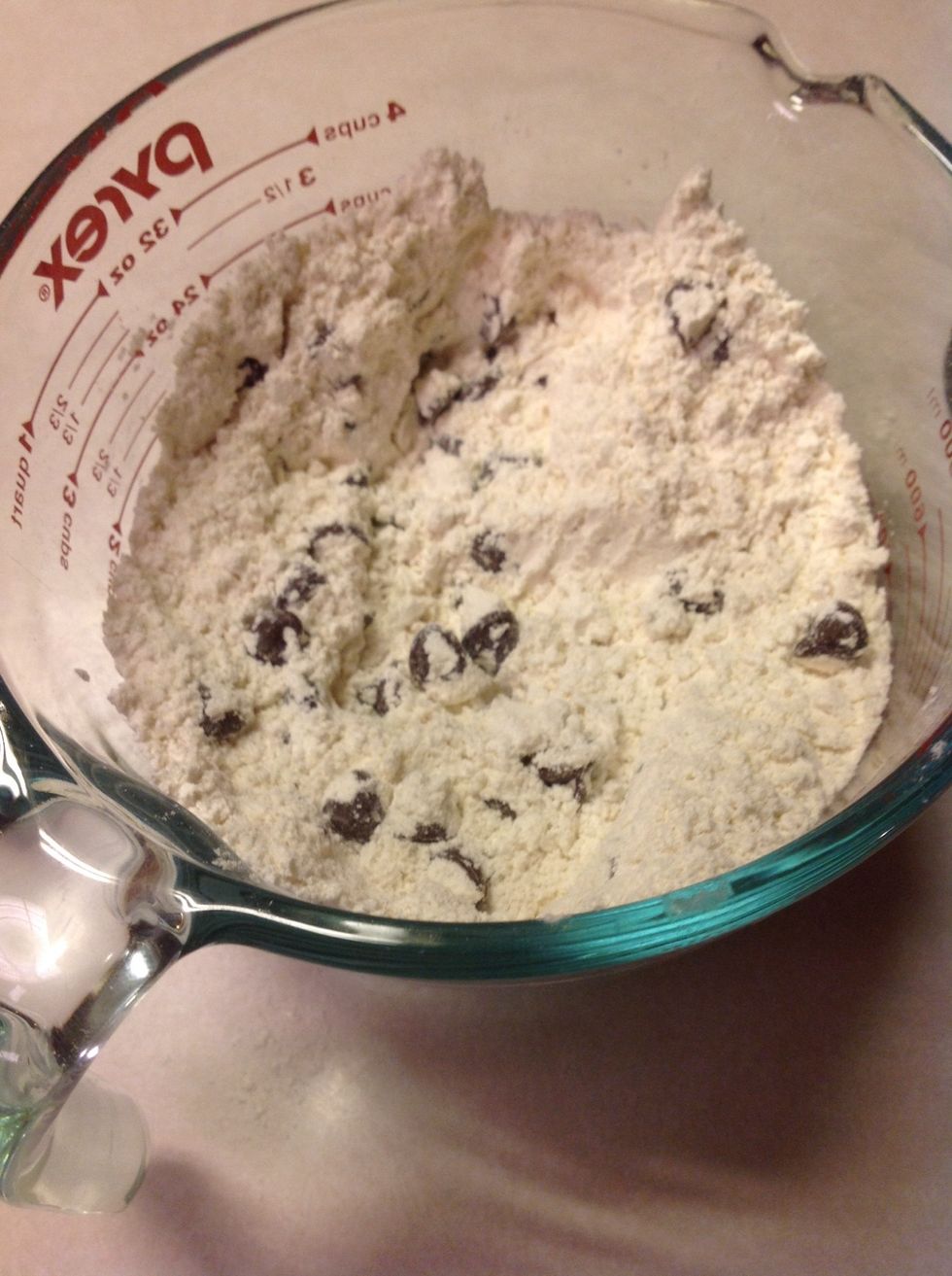 Mix the chocolate chips so that they are spread evenly through out the batter.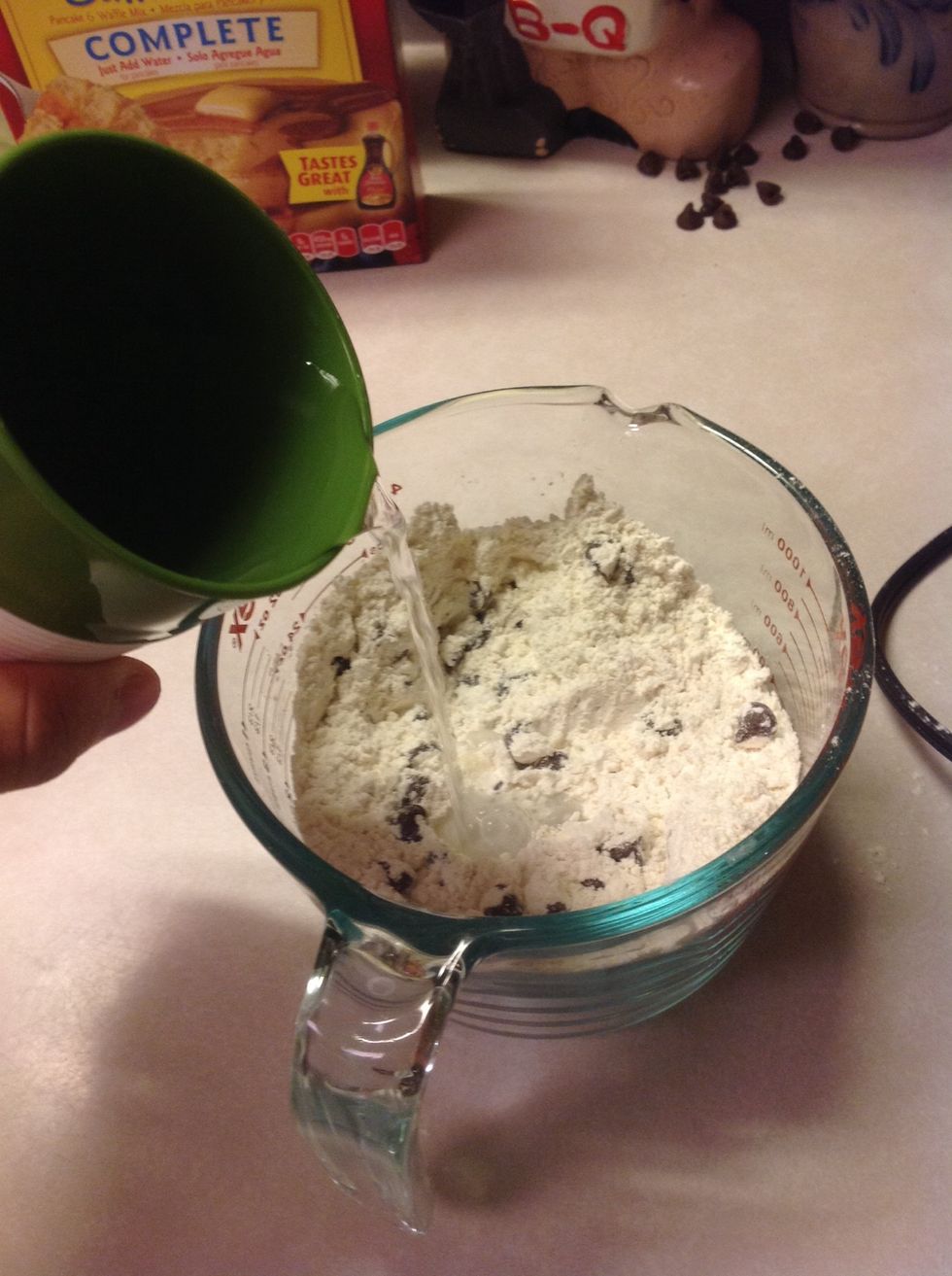 Add the prescribed amount of water that matches the one that you chose from the back of the box. The amounts will vary, so add water until thick and creamy.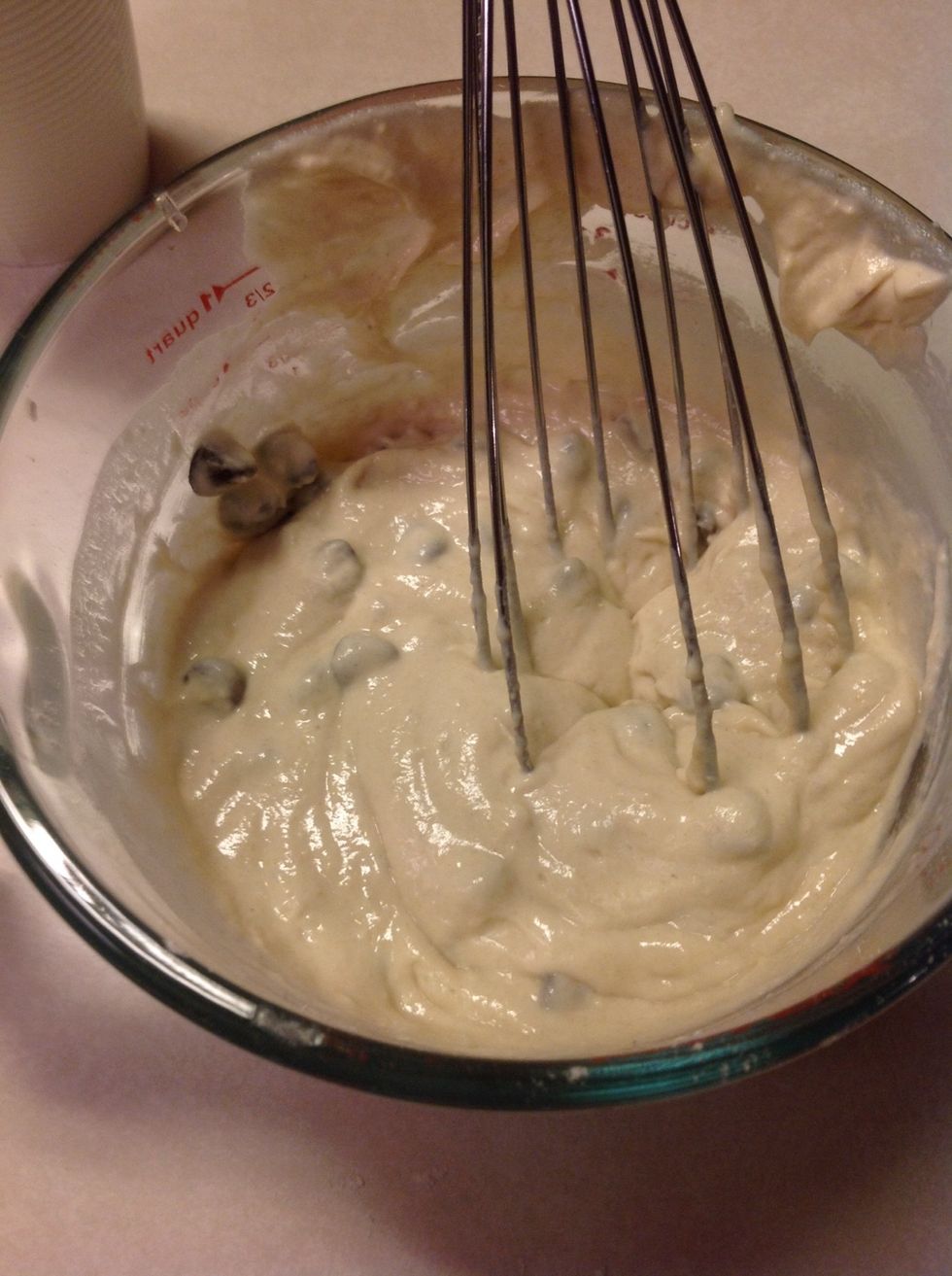 It looks like this. Thick and creamy with no powder left.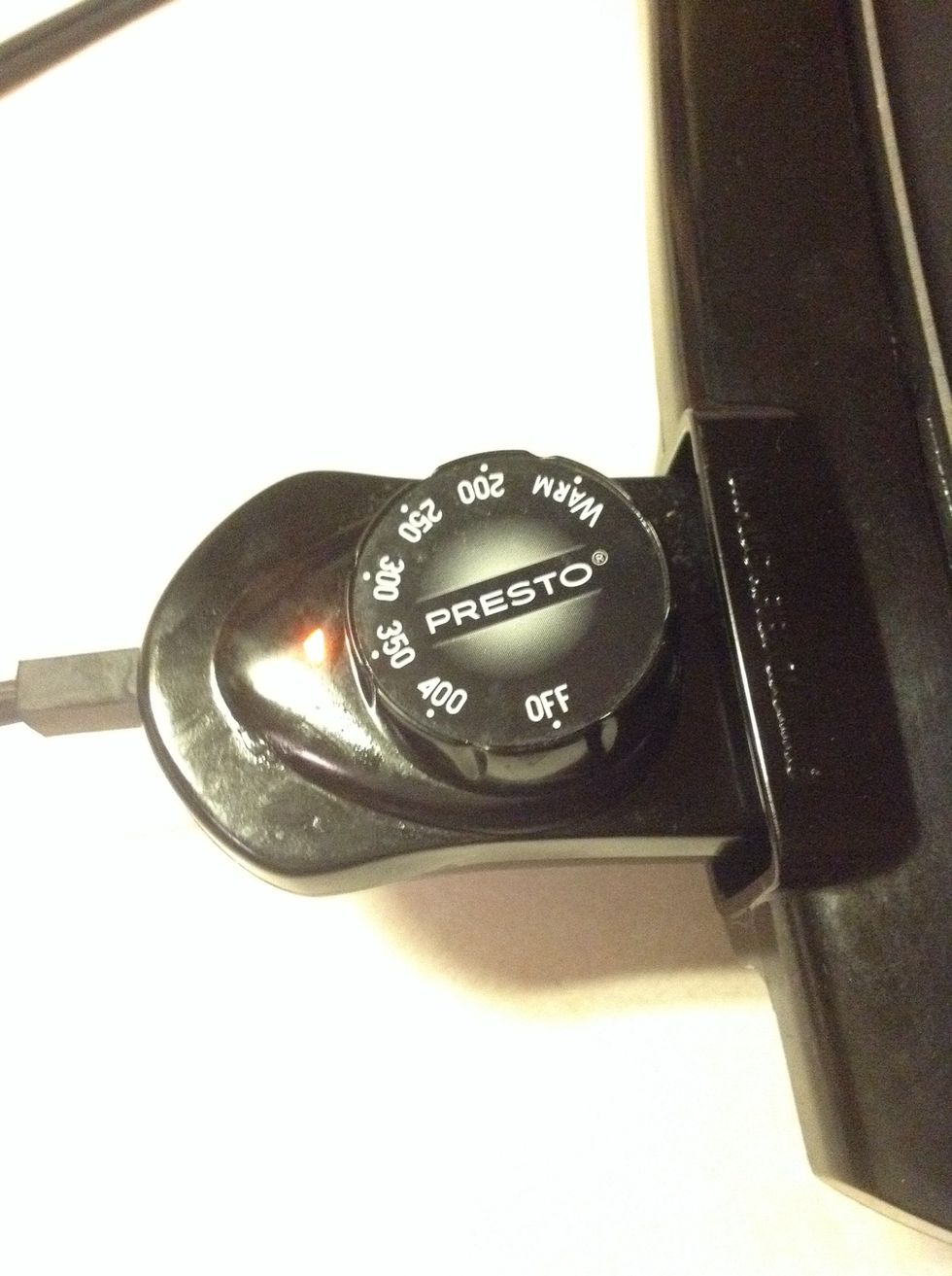 Turn your griddle to 325, or if your using a stove, it should be just past medium.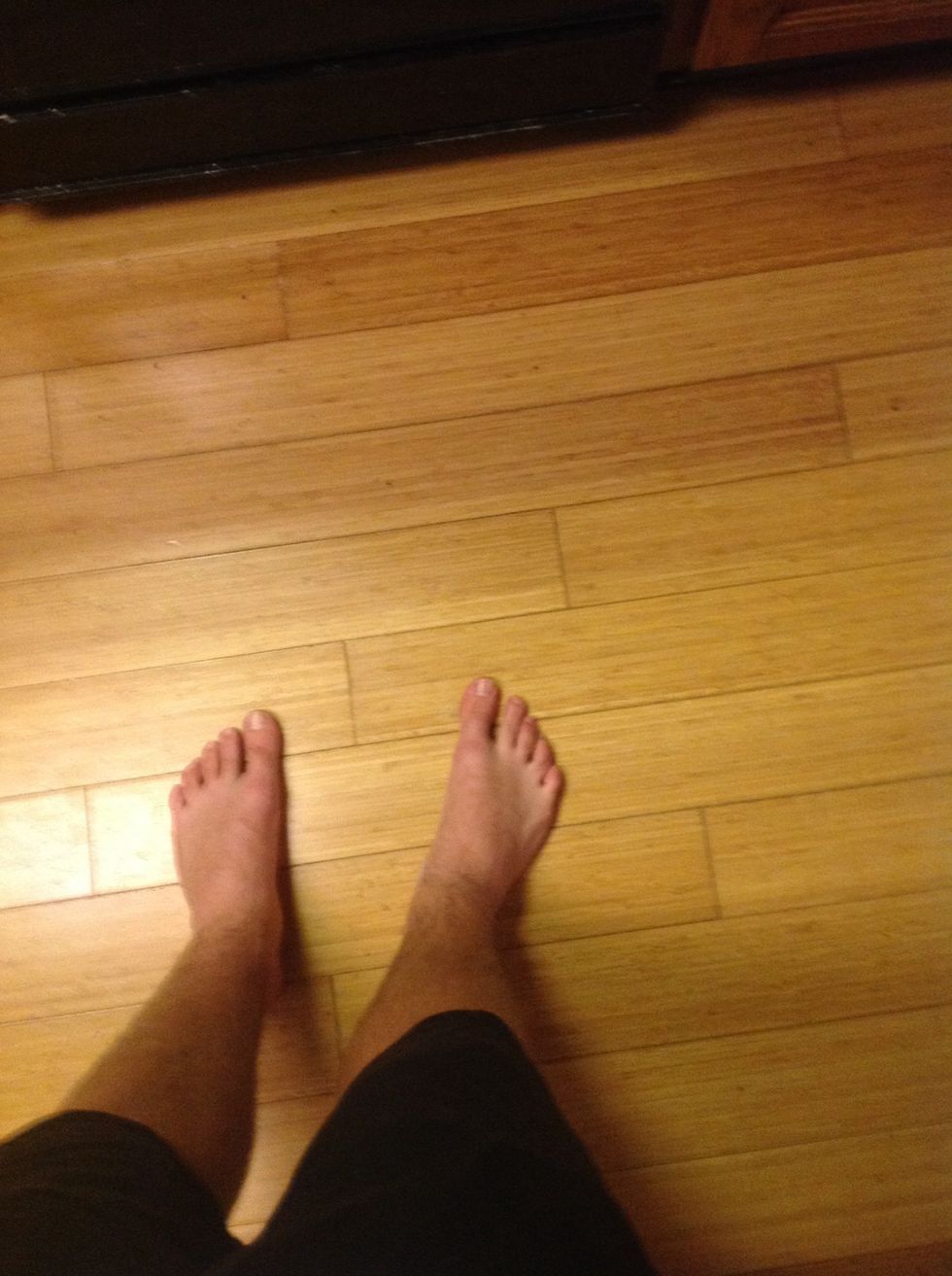 It should take about five minutes. So just chill out.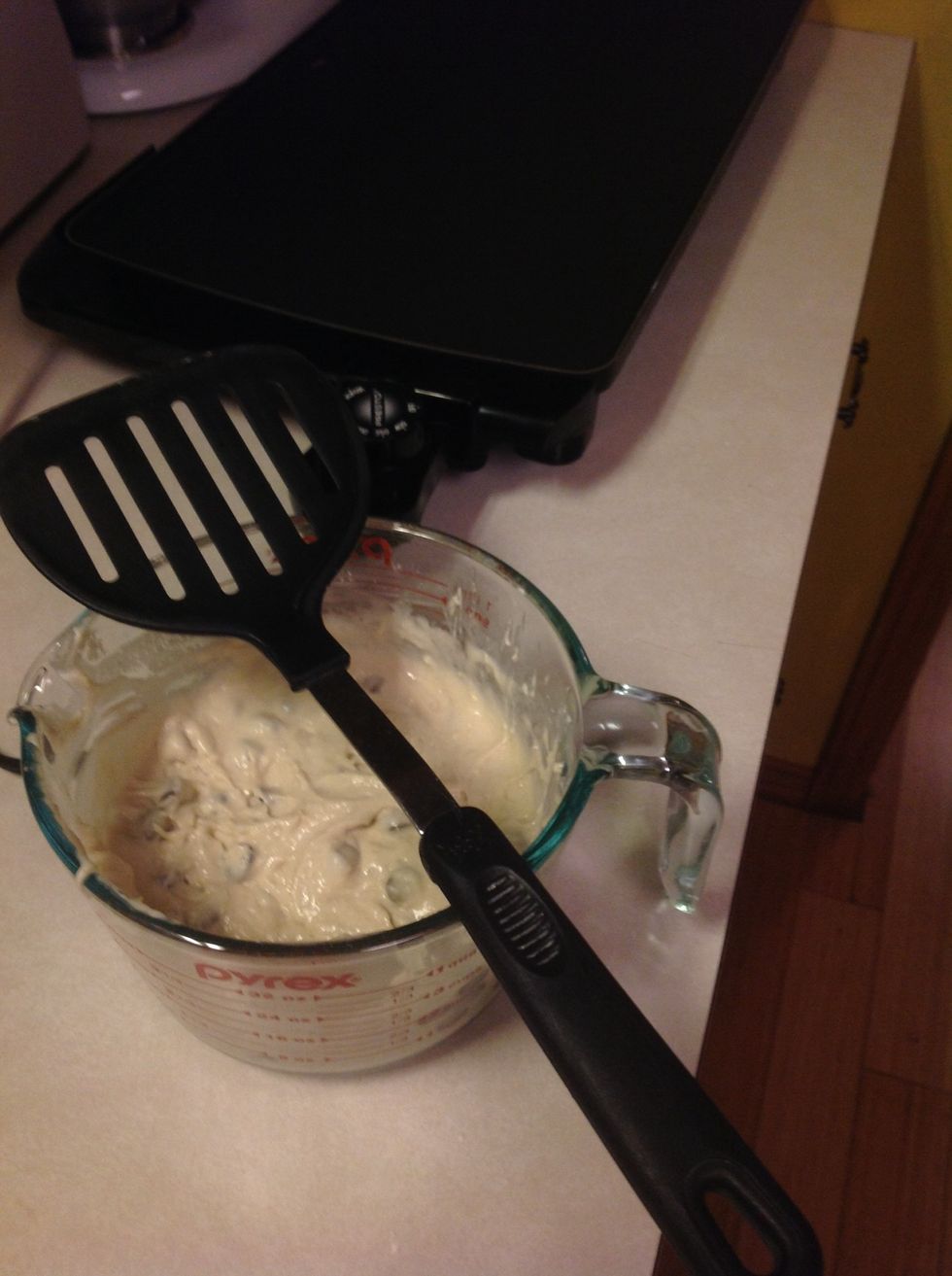 After waiting five minutes, get your spatula and batter ready.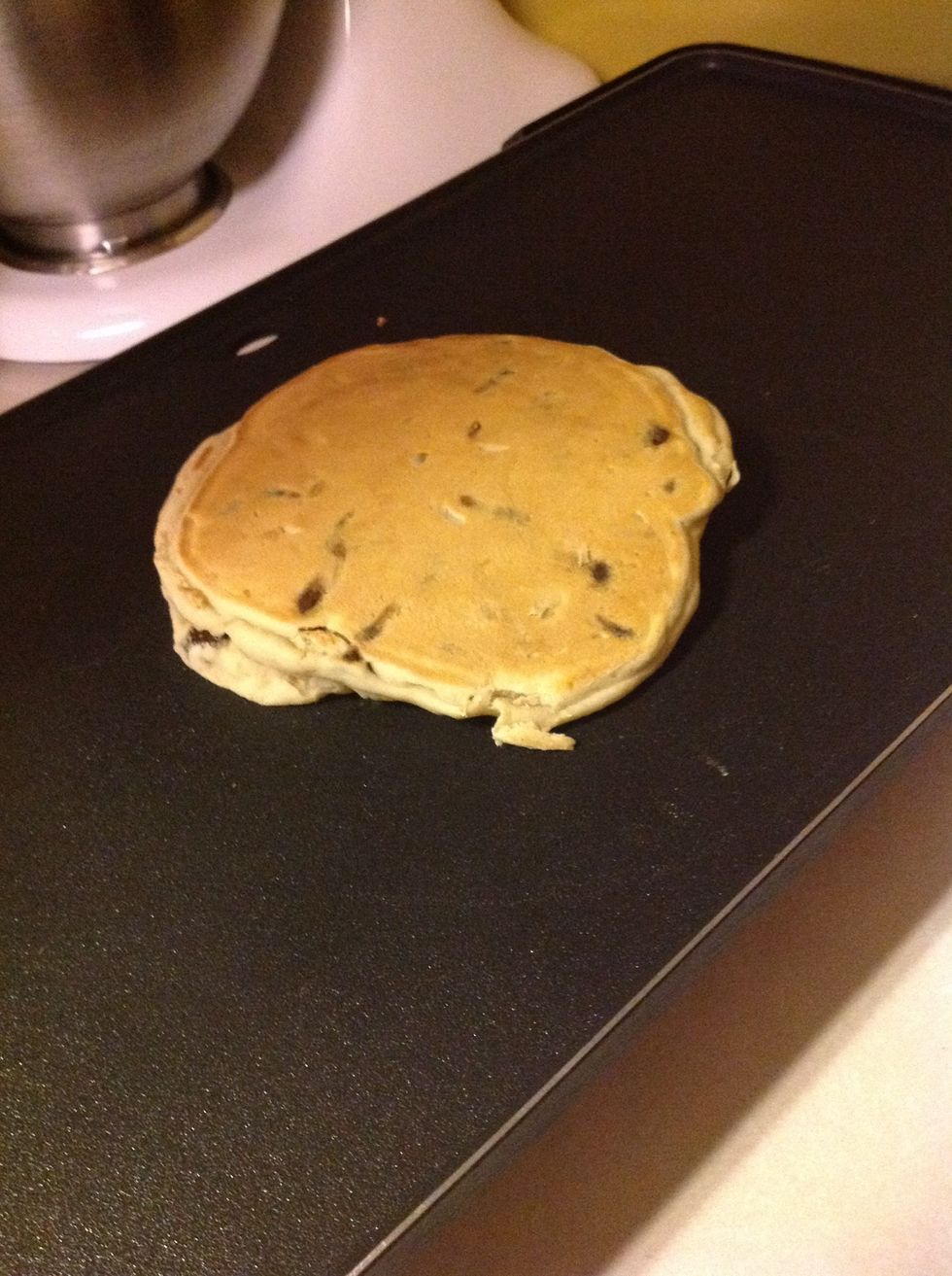 Give it a little time to let the other side bake. Then check it again.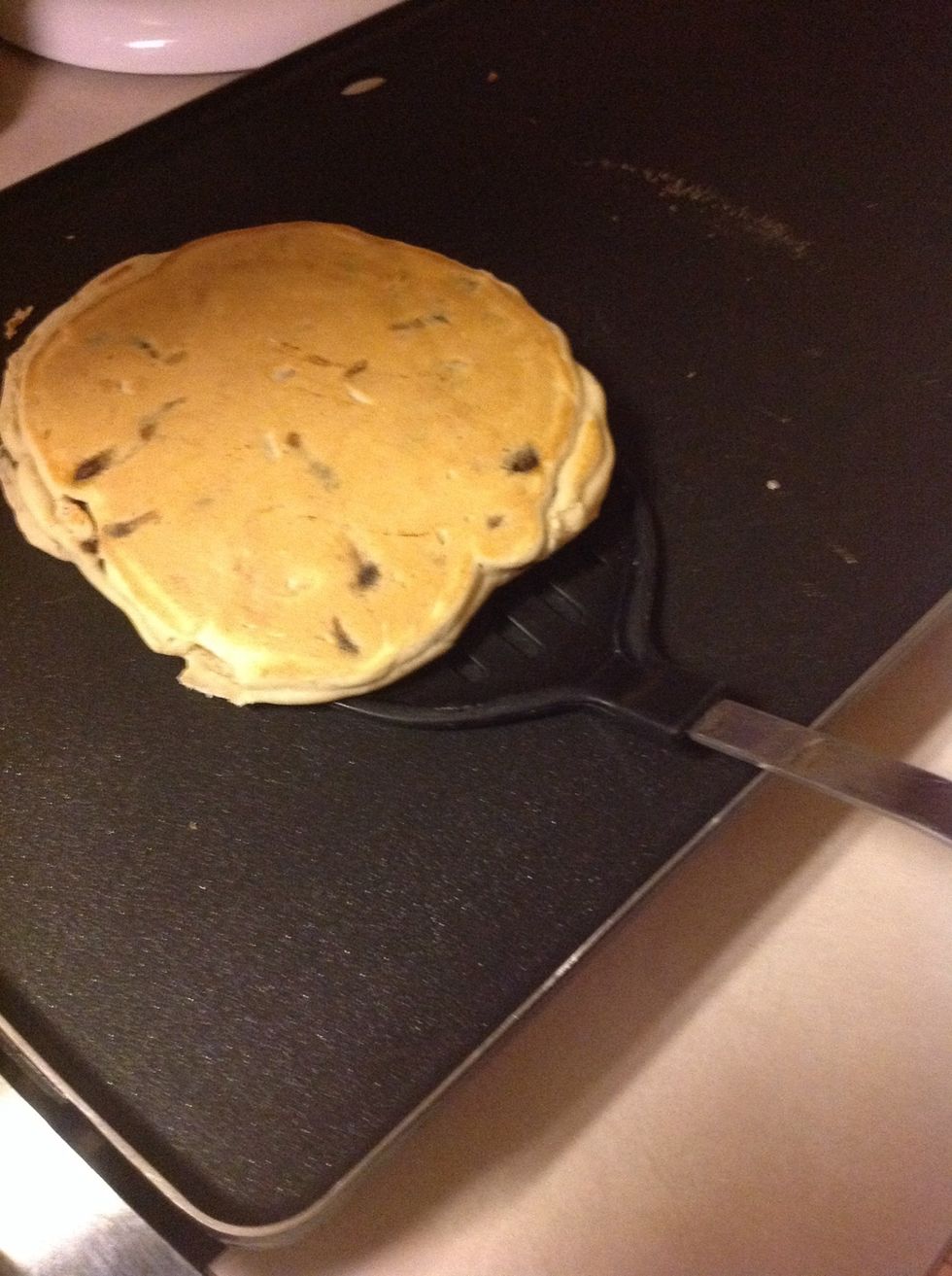 Flip back over.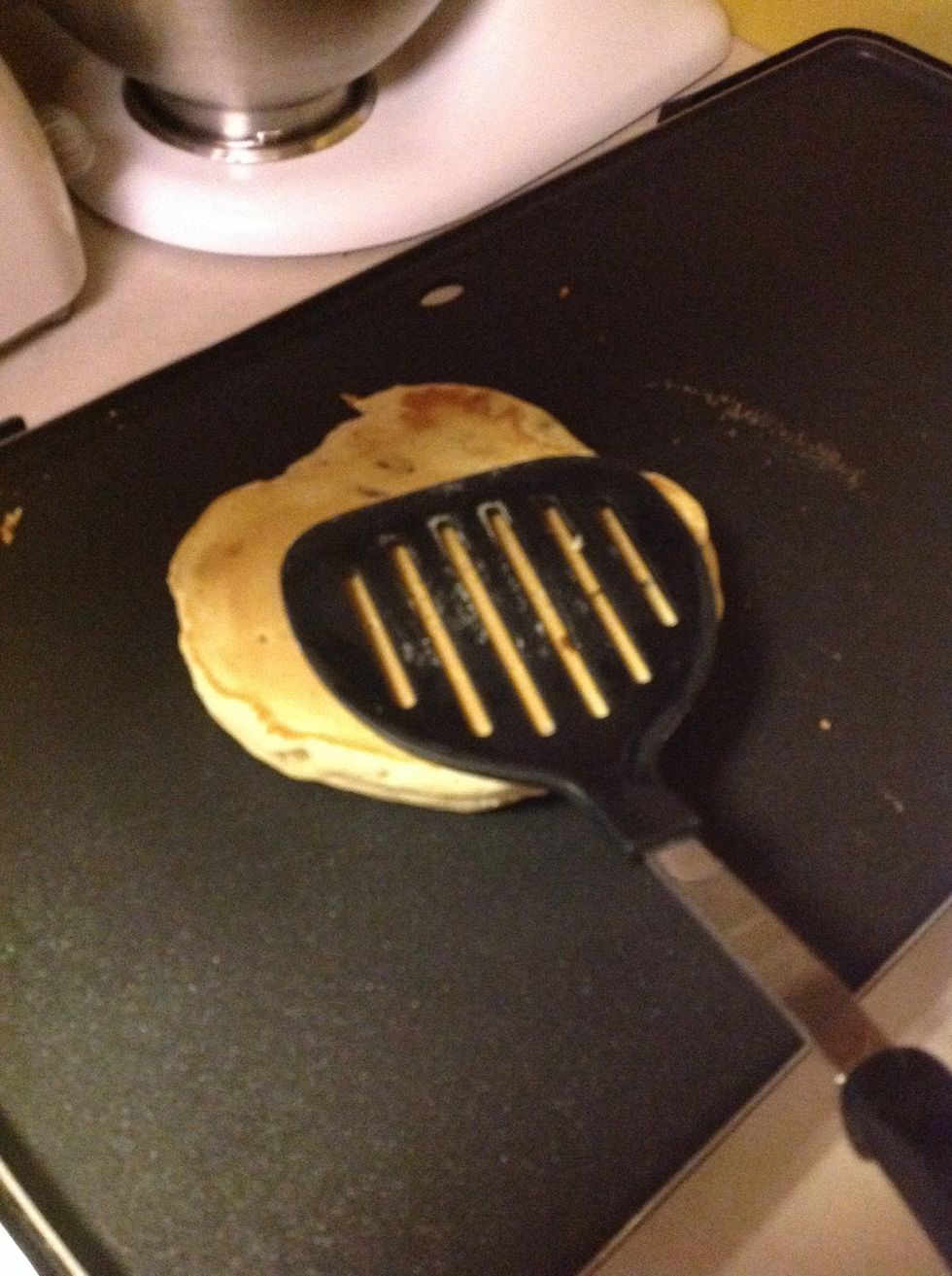 Press down on the top to see if it is solid.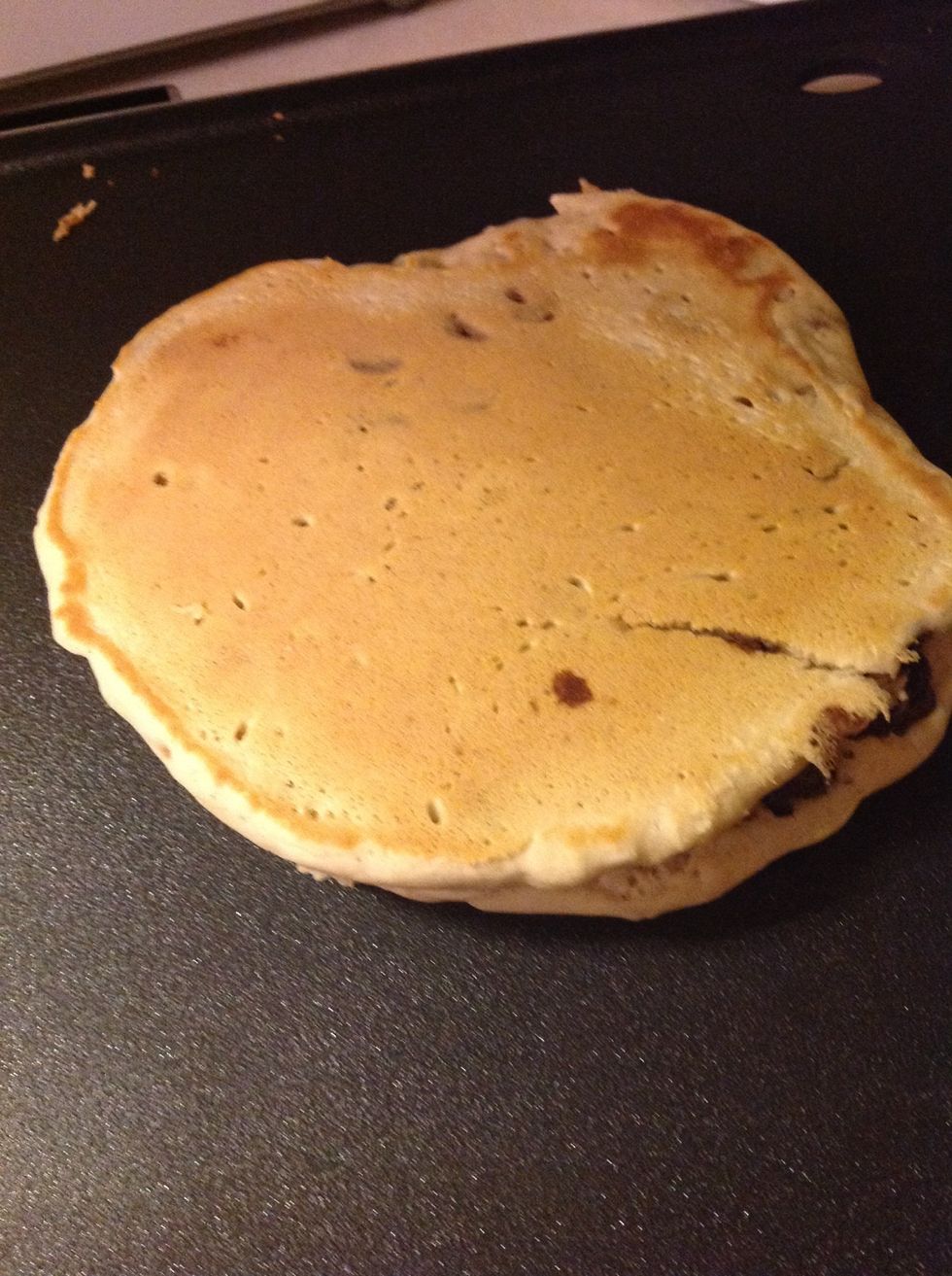 If no batter comes out of the top, and it feels solid, it's ready for the plate.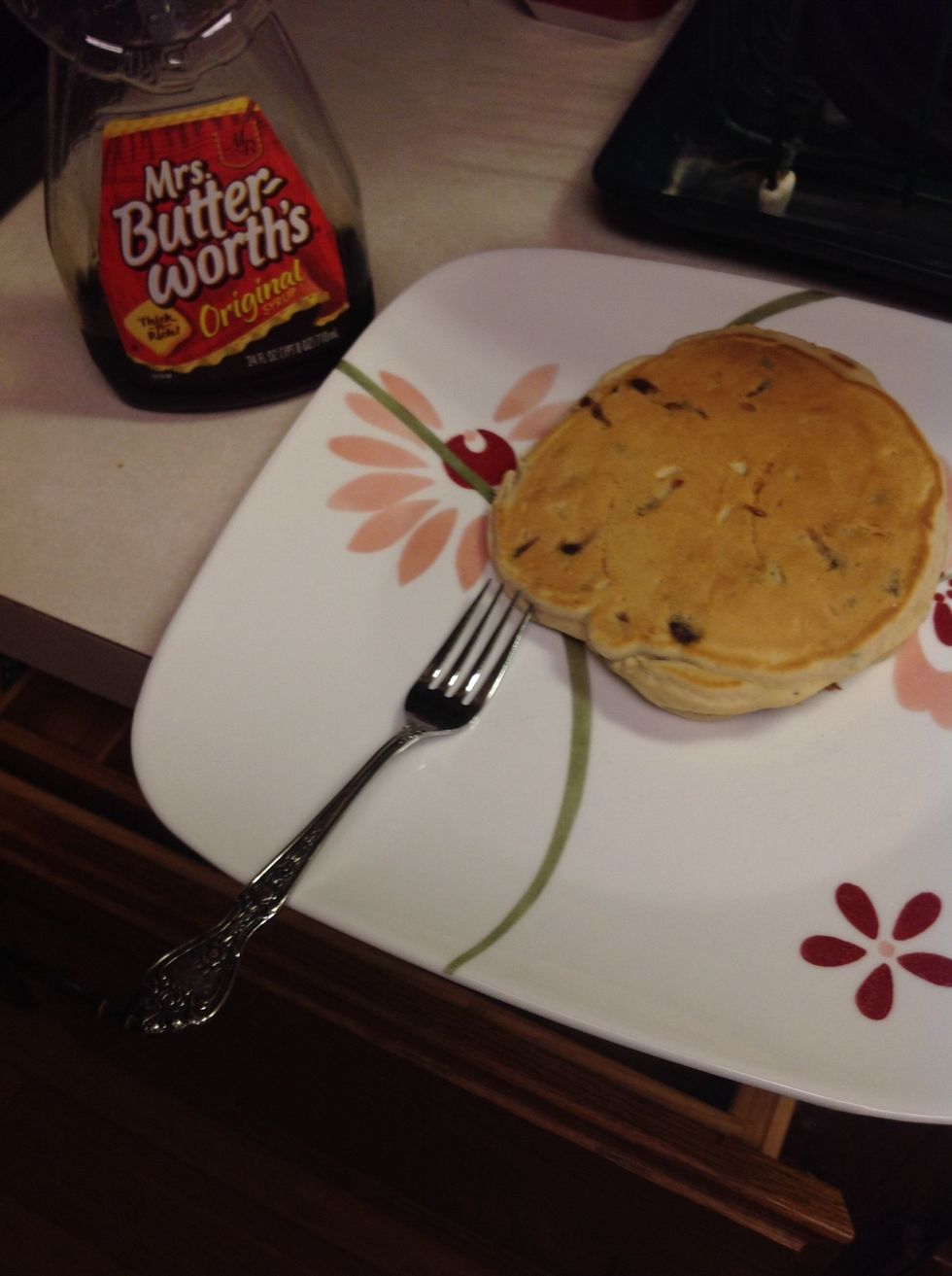 Grab syrup and a fork and you are ready to eat. But wait..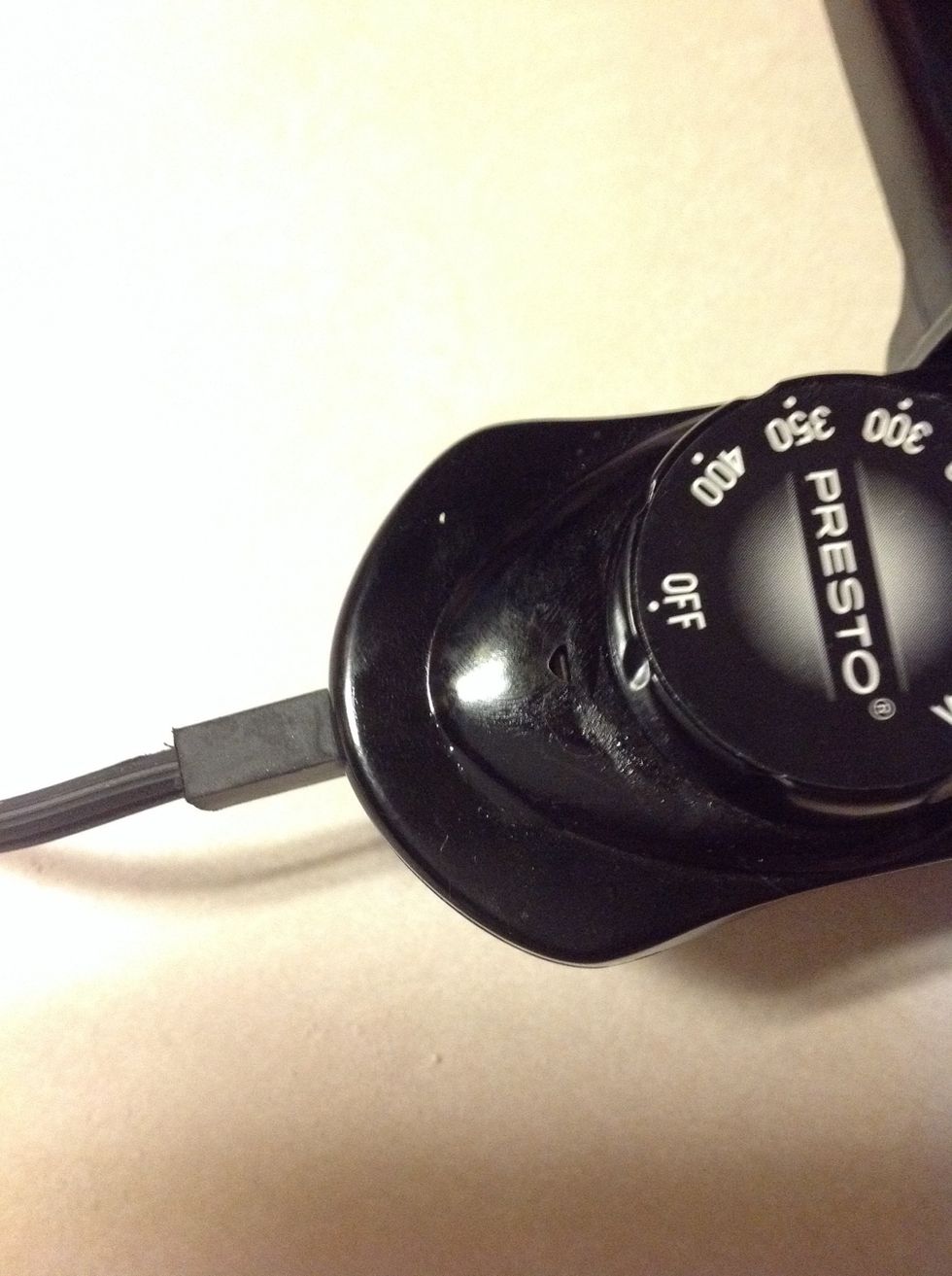 Don't forget to return off your grill..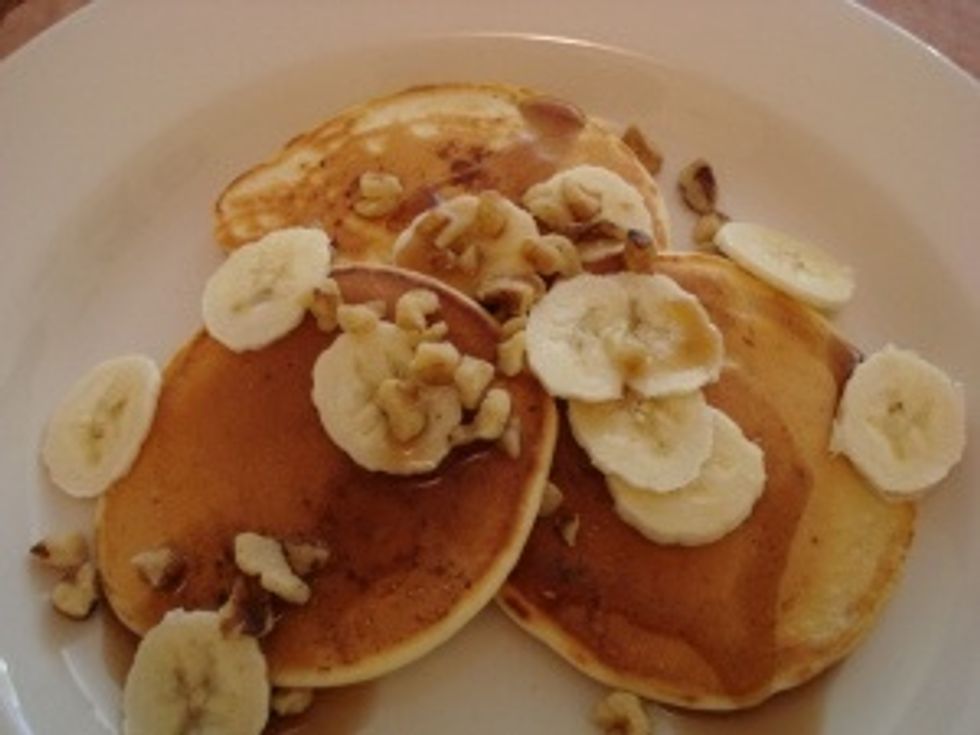 Tips to make your pancakes more healthy and fun. Add cut up fruit to the tops of your already cooked pancakes. In the picture above shows cut up bananas.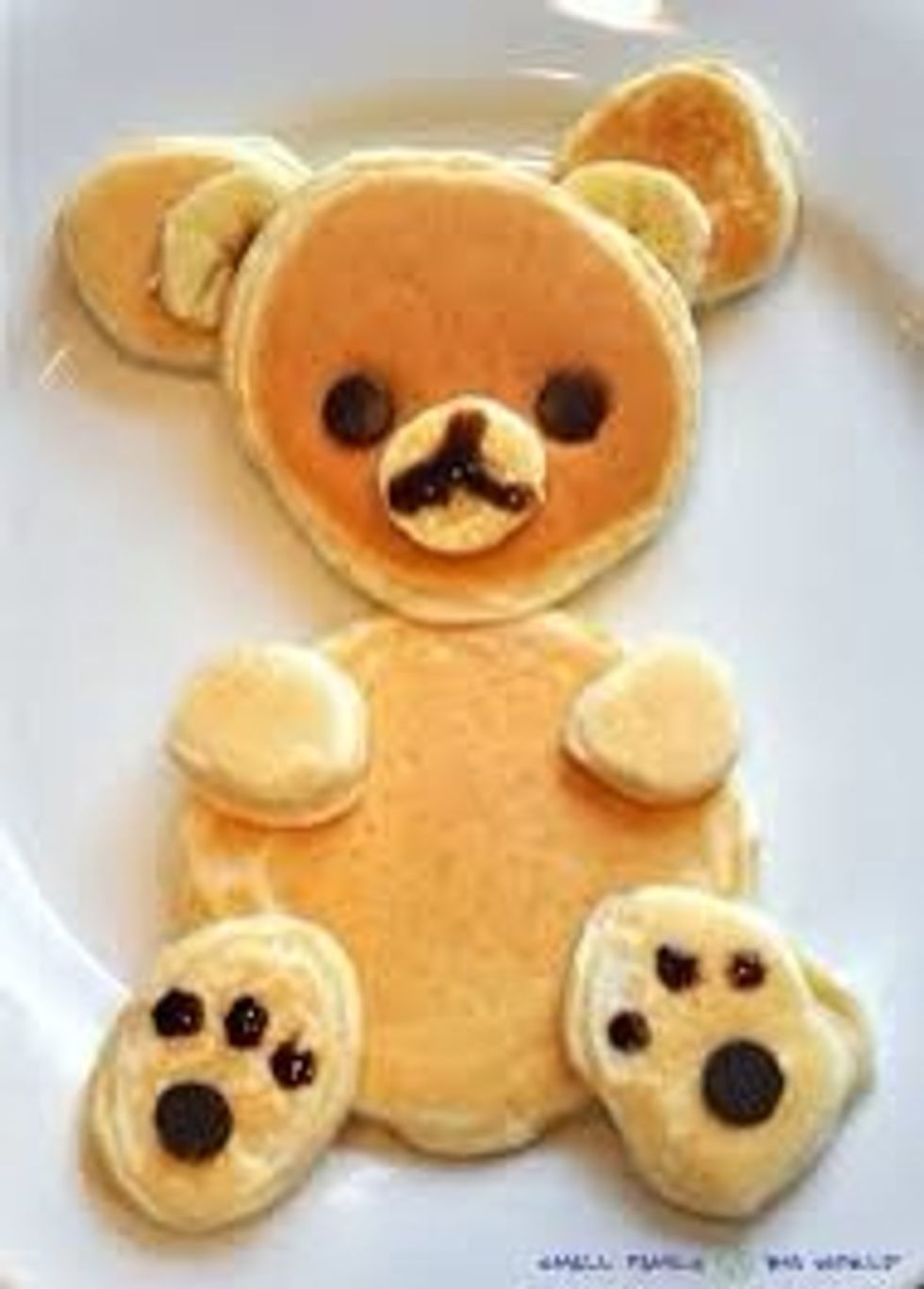 Cooking for children? While pouring the batter onto the griddle, shape them in the shapes of animals and use other decoration to make your pancakes come to life.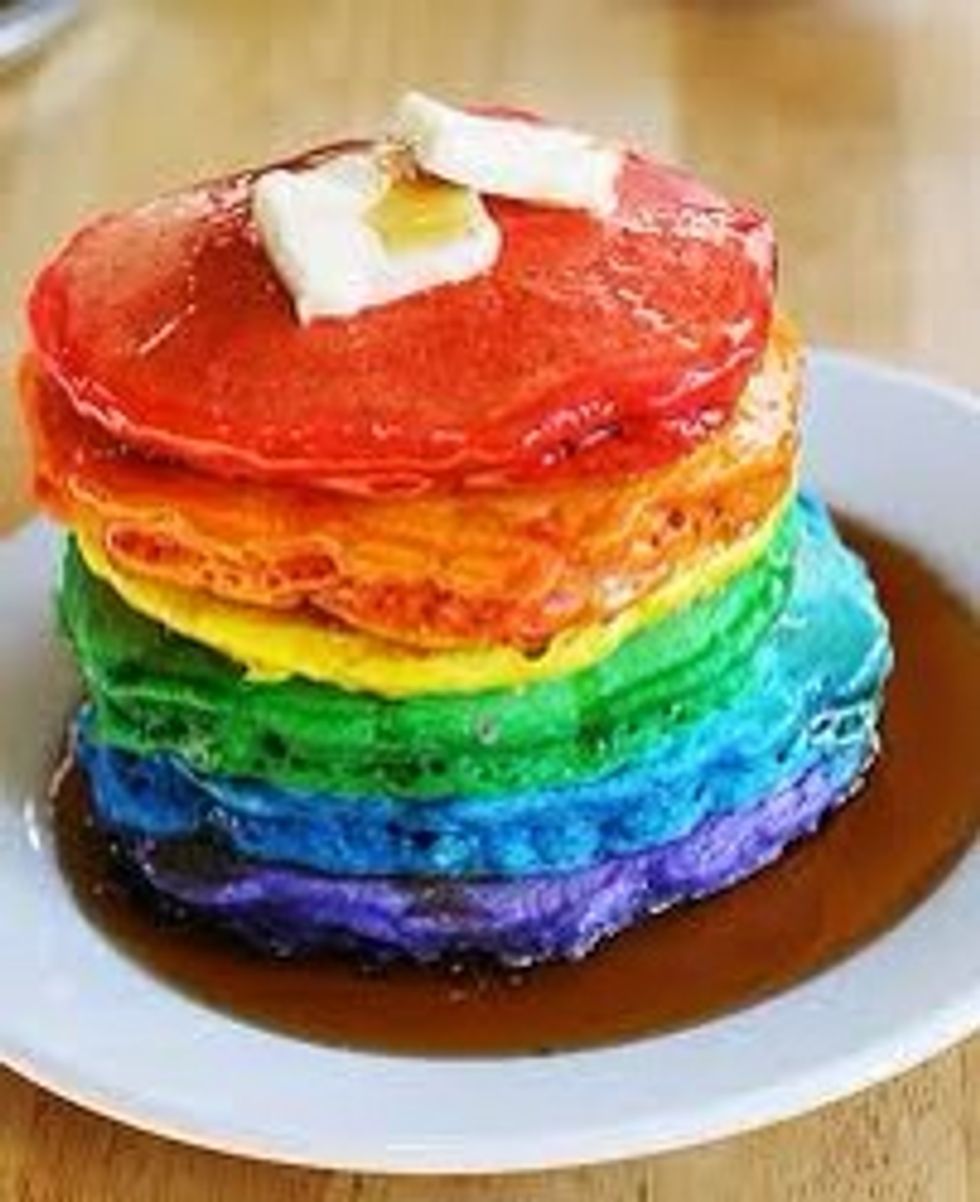 When mixing your batter, add a few drops of food coloring. They will be colorful and bright.
Pancake Mix
Mixing bowl
Griddle
Spatula
Water
Plate
Fork
Whisk
Measuring cups