Gather all your ingredients, you can use different vegetables, these are my favourite :-)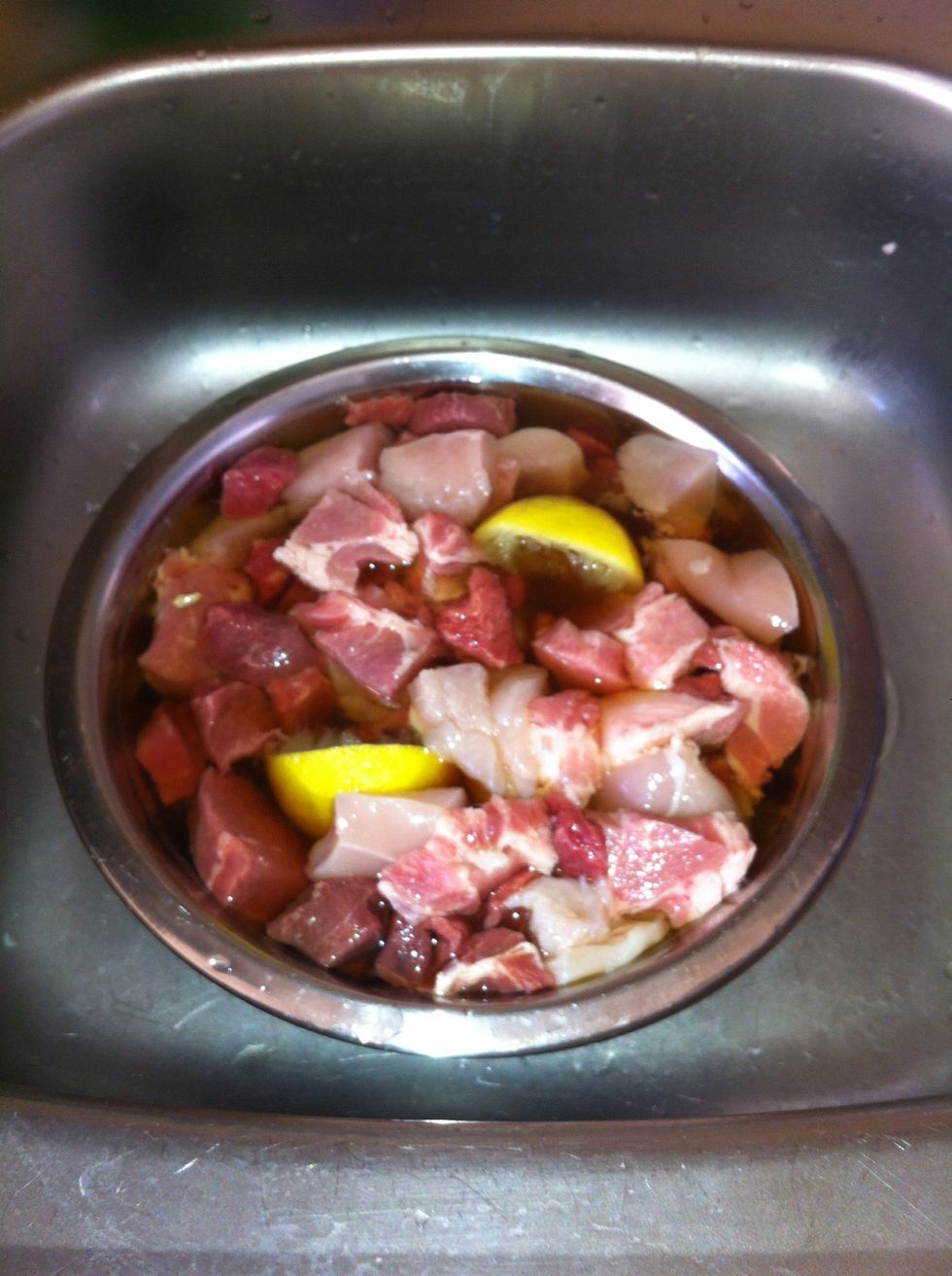 I always wash my meat in vinegar and lemon.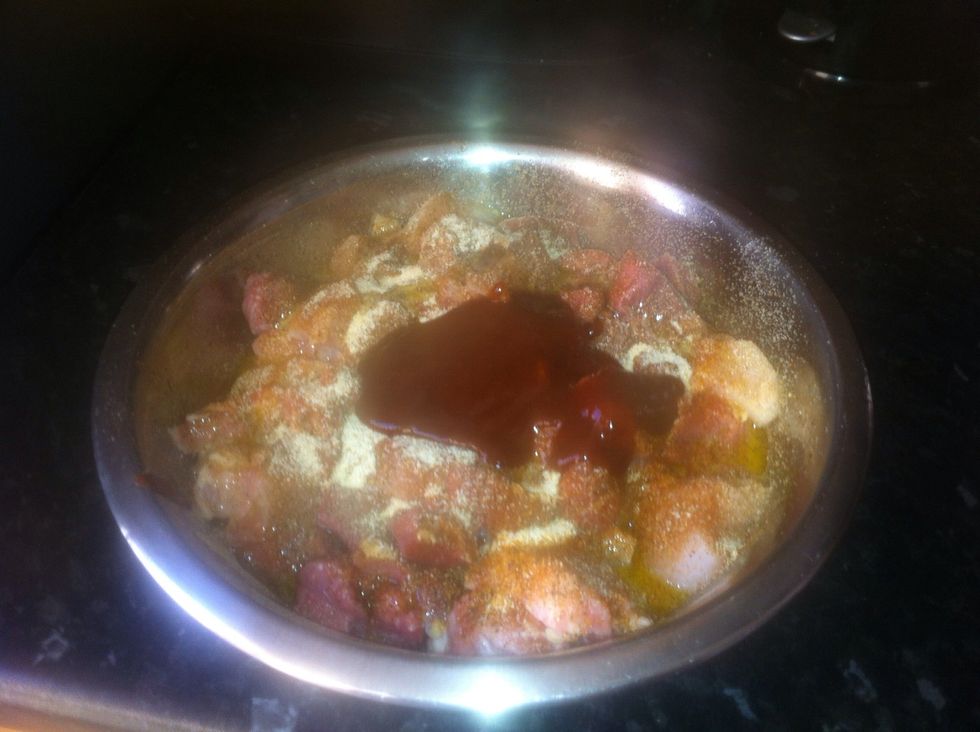 Add the seasoning, black pepper, all purpose seasoning, garlic powder and a little BBQ sauce. For my meat I used chicken and beef, you can use any meats ie lamb, pork or even fish.
Mix well and leave to marinate for at least an hour, the longer the better... I normally leave mine for 24hours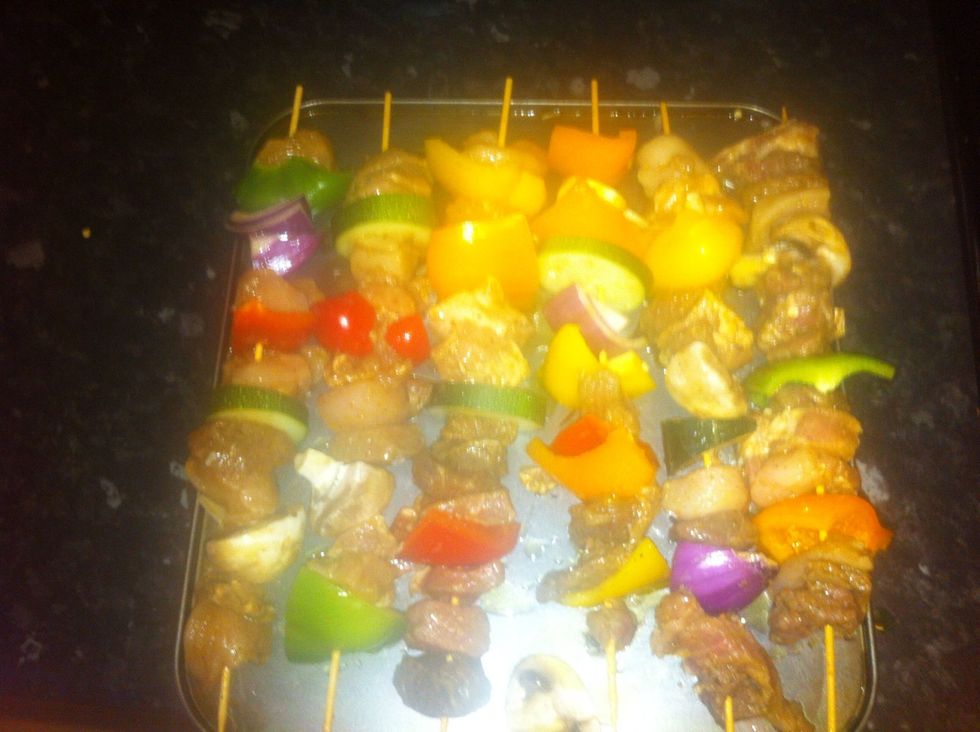 You can arrange the kebabs as you like, I normally put one meat and one vegetable.... But do it as you prefer...
After 30 minutes in the oven they are ready, the meat is cooked and vegetables are nice and crunchy :-)) ENJOY
Different colour peppers
Onions
Mushrooms
Courgettes
Lemons
1.0tsp All purpose seasoning
1.0pch Black pepper
1.0tsp Garlic powder
Olive oil
Skewer sticks
BBQ sauce