How to make delicious oven "fried" chicken
We're going on a picnic! So nothing like fried chicken, right? But why not try my oven "fried" chicken for a healthier alternative that's as tasty if not even more delicious!
28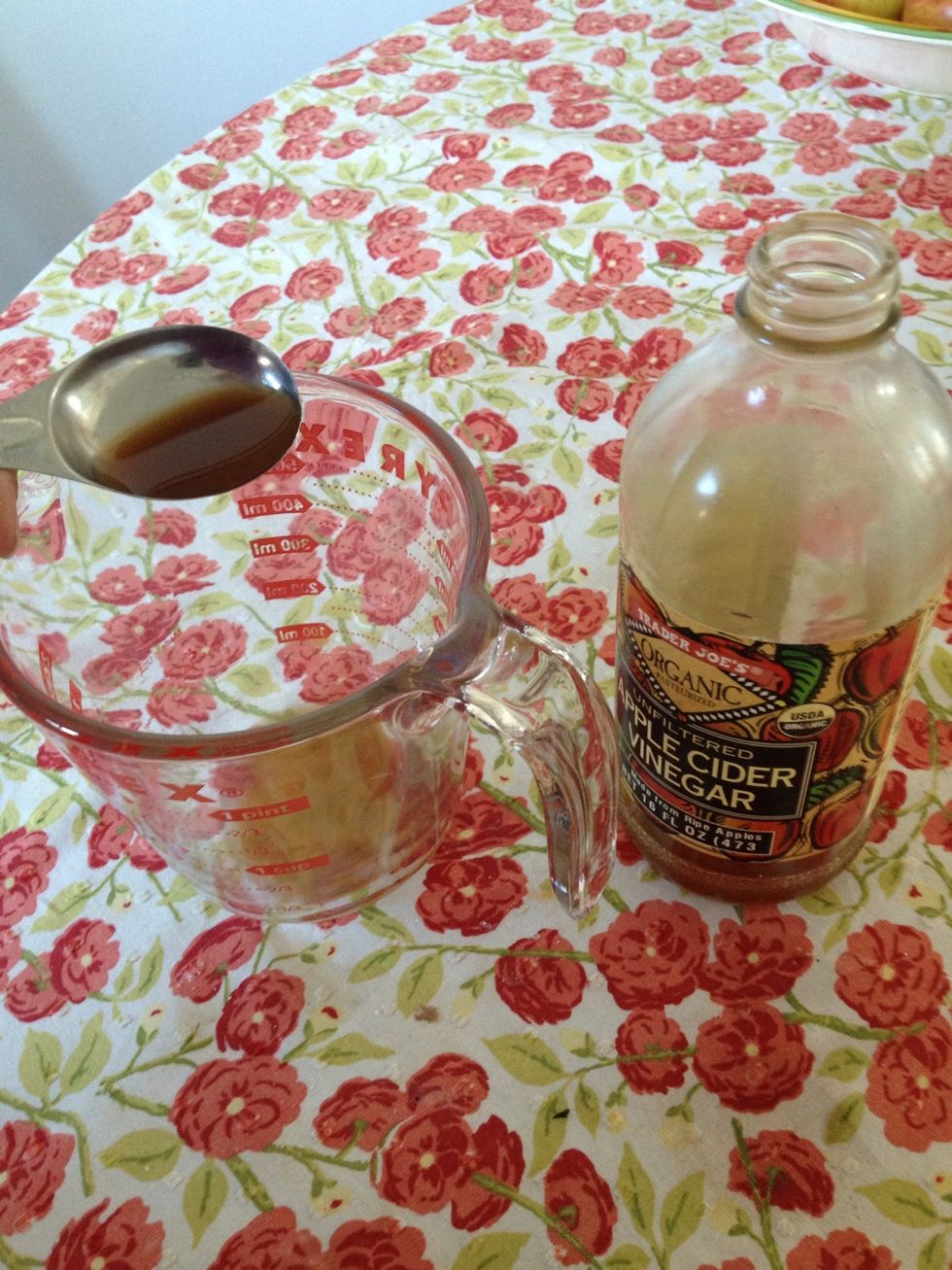 We start with buttermilk. Yikes! No buttermilk on hand? No problem! Put 2 T. vinegar or lemon juice in a measuring cup...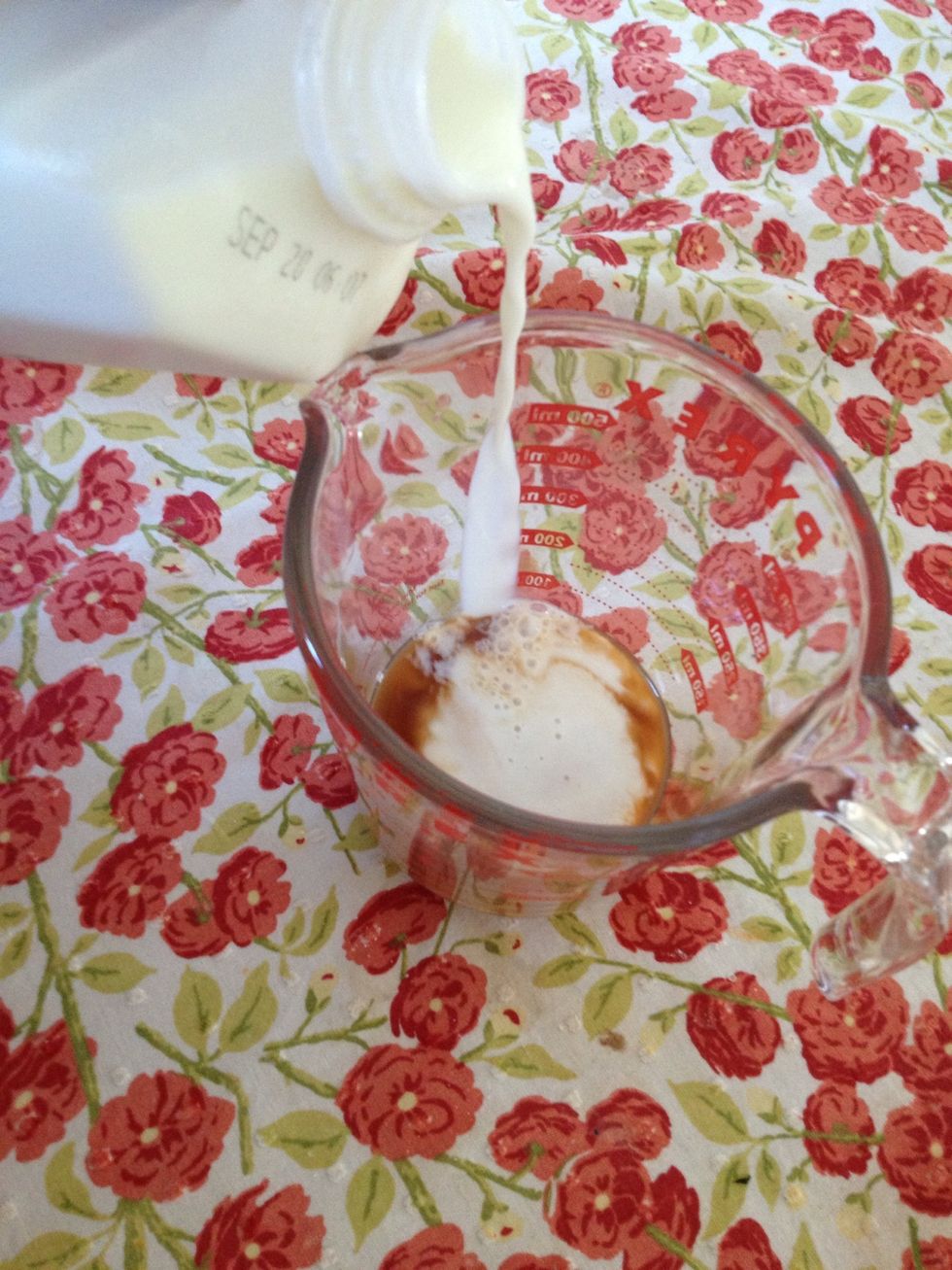 Fill with milk up to the 2 cup mark. Let sit for 5 minutes and TA DA! A buttermilk substitute! Or you can use the real thing. Either way, you want 2 cups.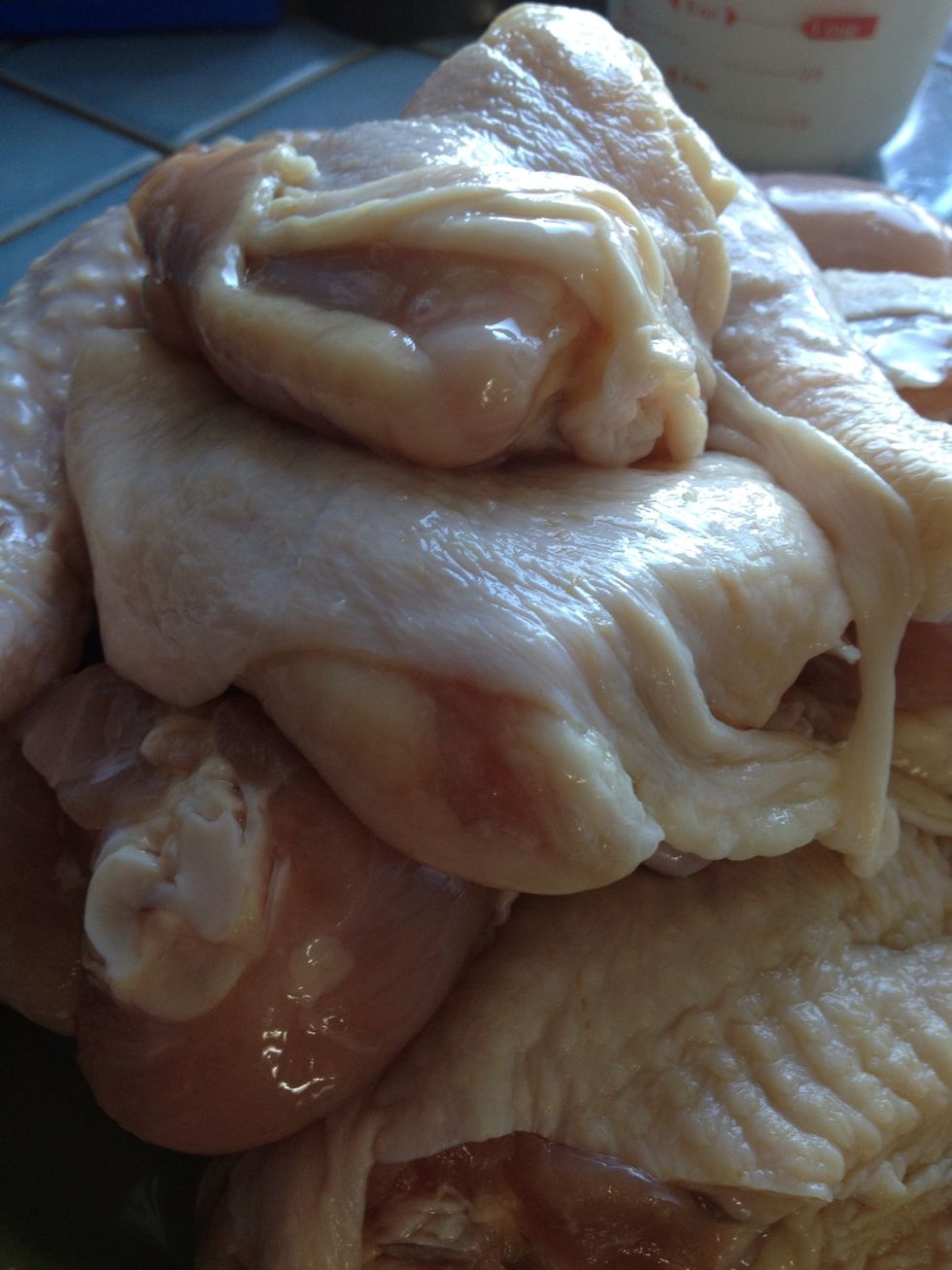 Rinse and pat dry the cut up chicken pieces. I'm using drumsticks and thighs.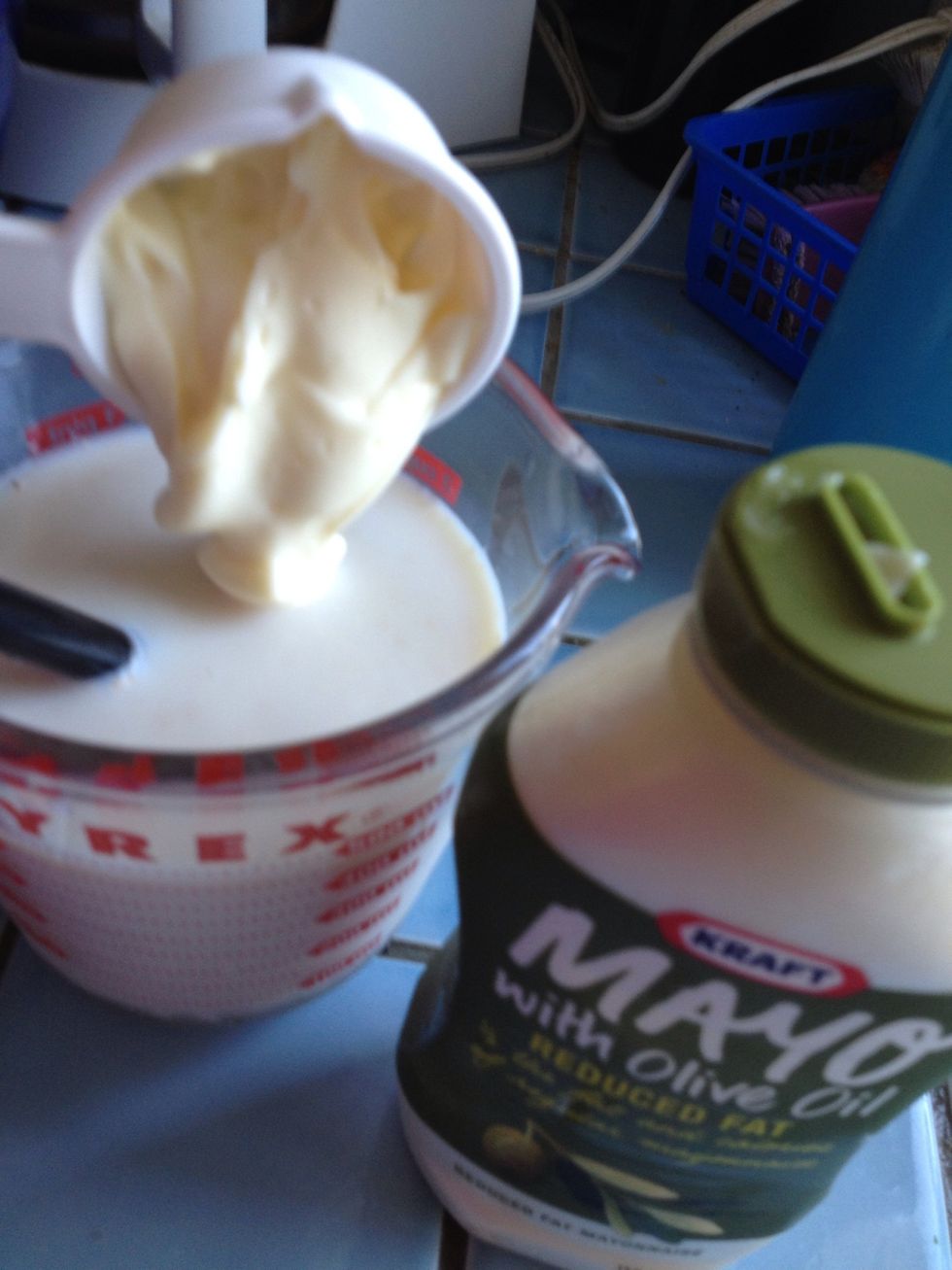 Add 1/4 cup mayonnaise to the buttermilk.
Add 1 tablespoon Dijon mustard or brown mustard.
Stir in 1 tablespoon garlic powder.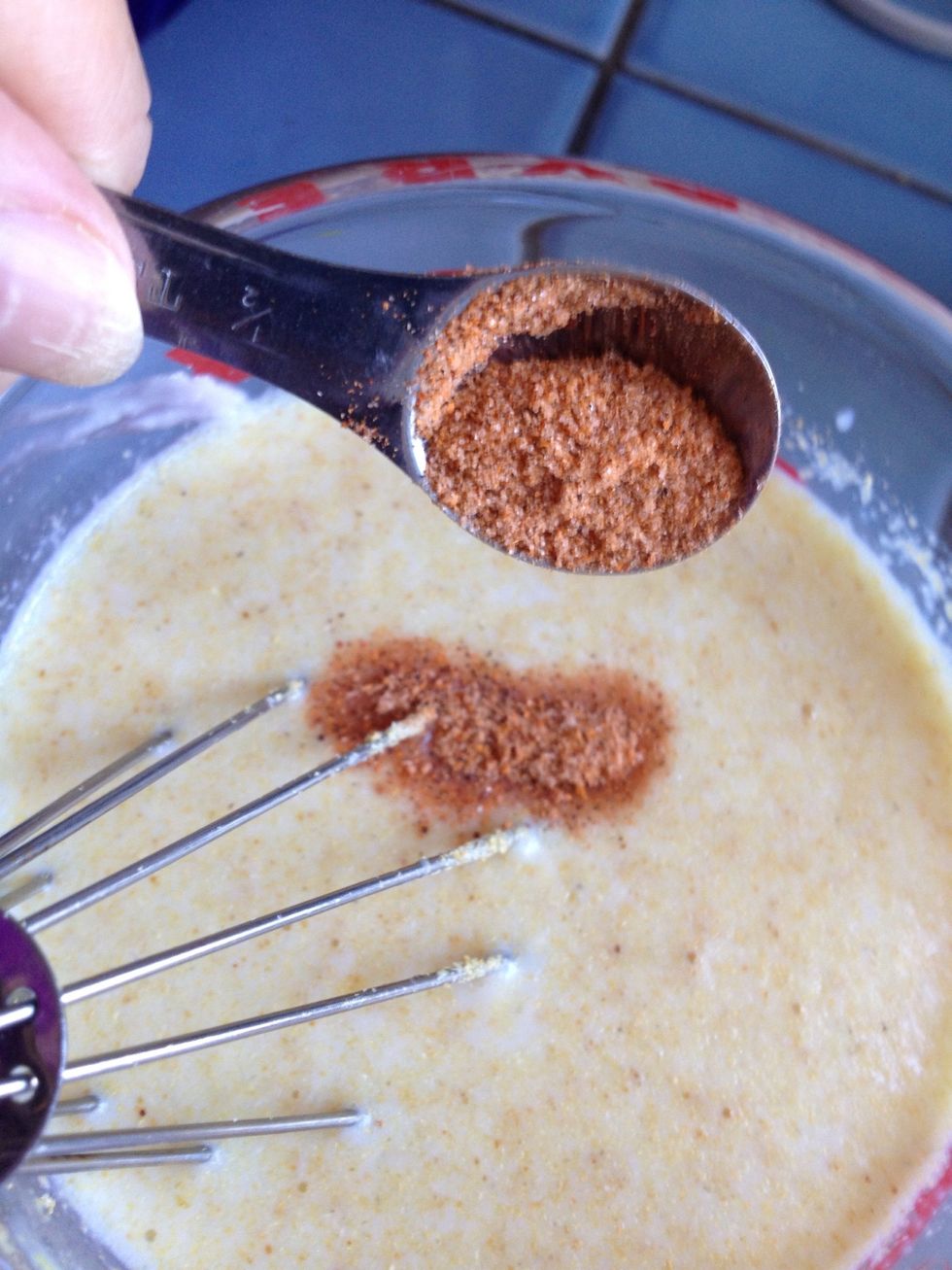 For an added kick, I add 1/2 teaspoon of Creole spice or you can use chili powder. Or if you don't like spicy, you can skip this step.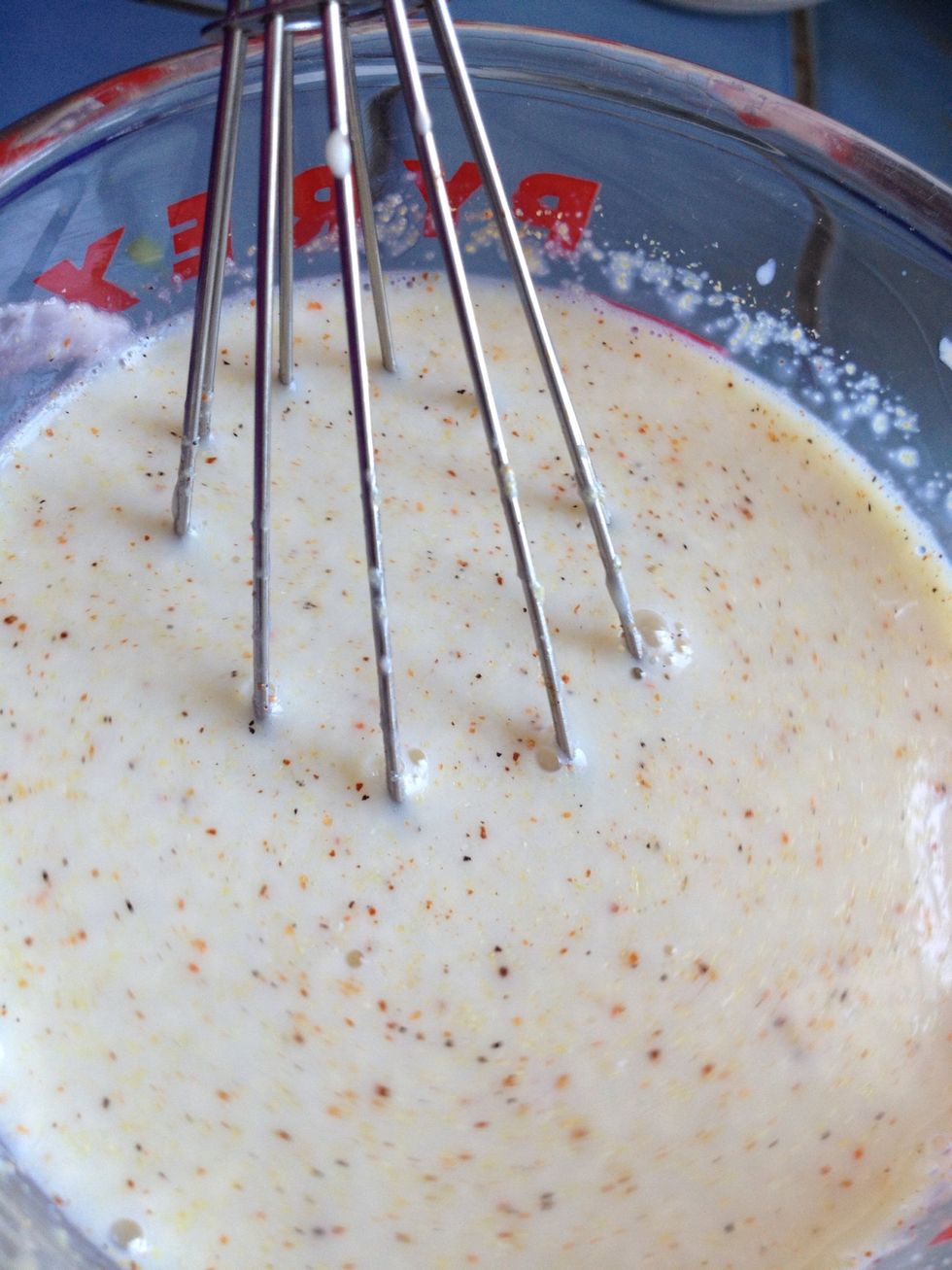 Mix well and then...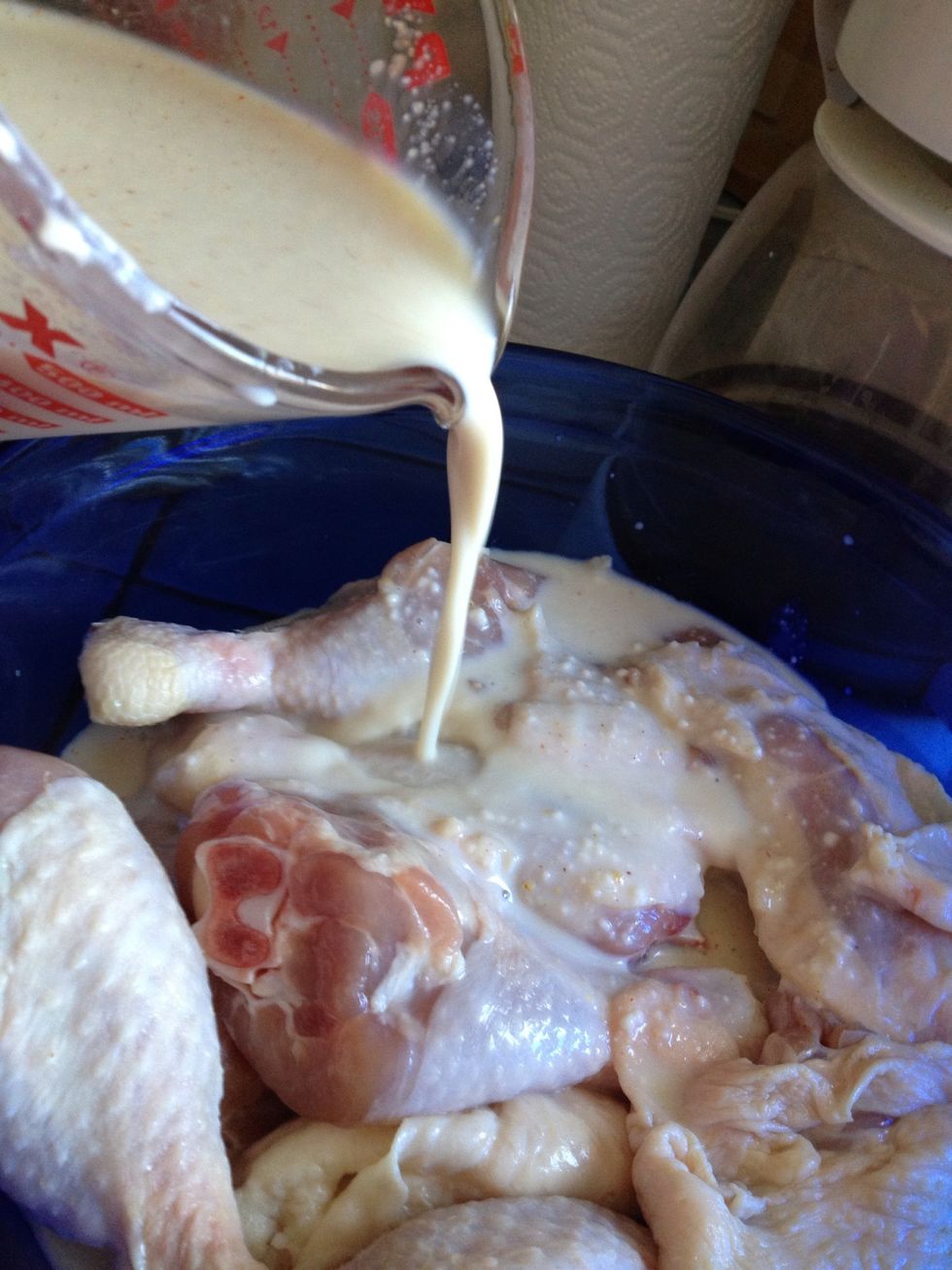 Pour over the chicken in a glass bowl. We're going to marinade the chicken in this for at least an hour or even more if you have the time.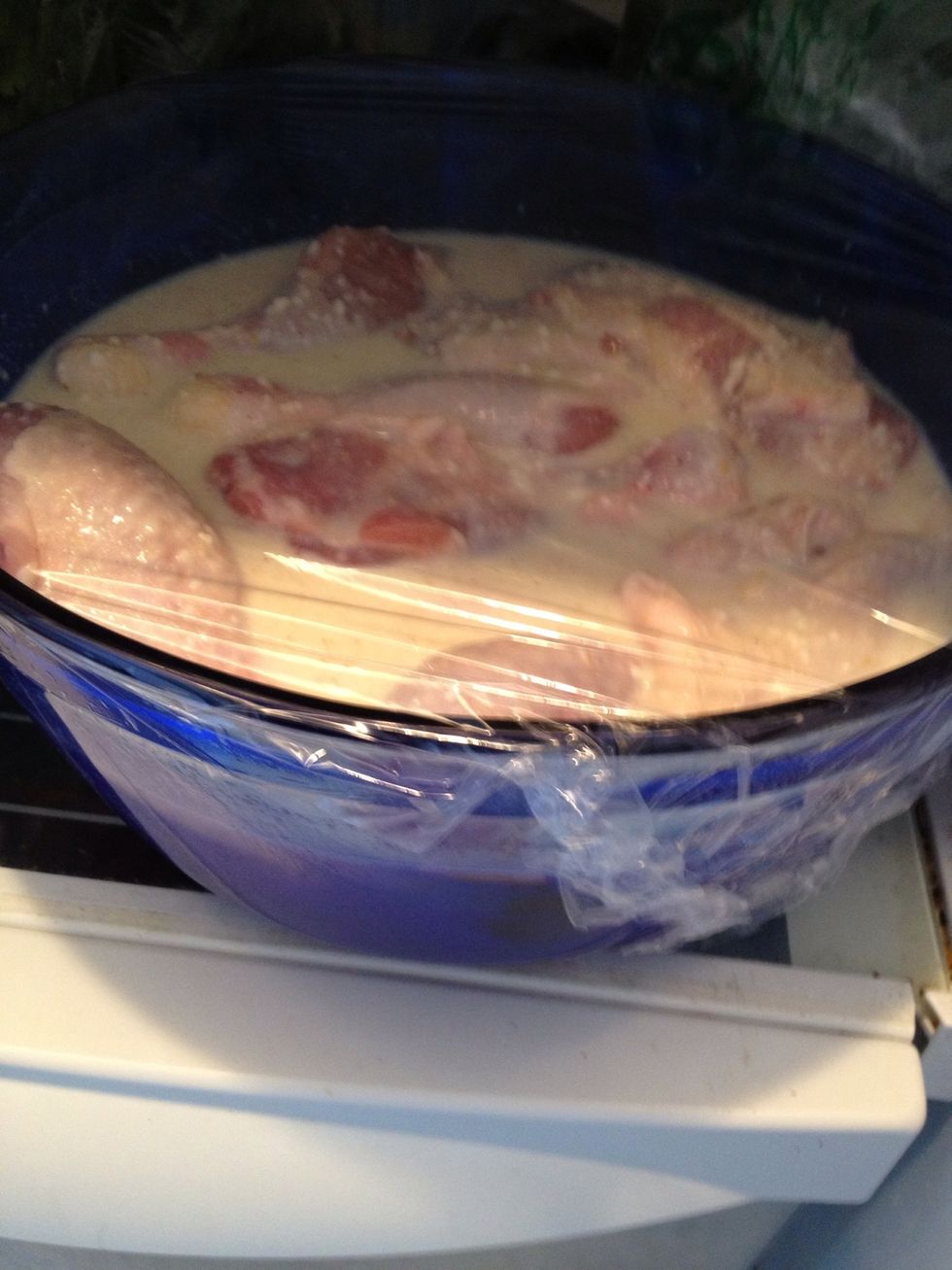 Cover with plastic wrap or foil and put into the refrigerator.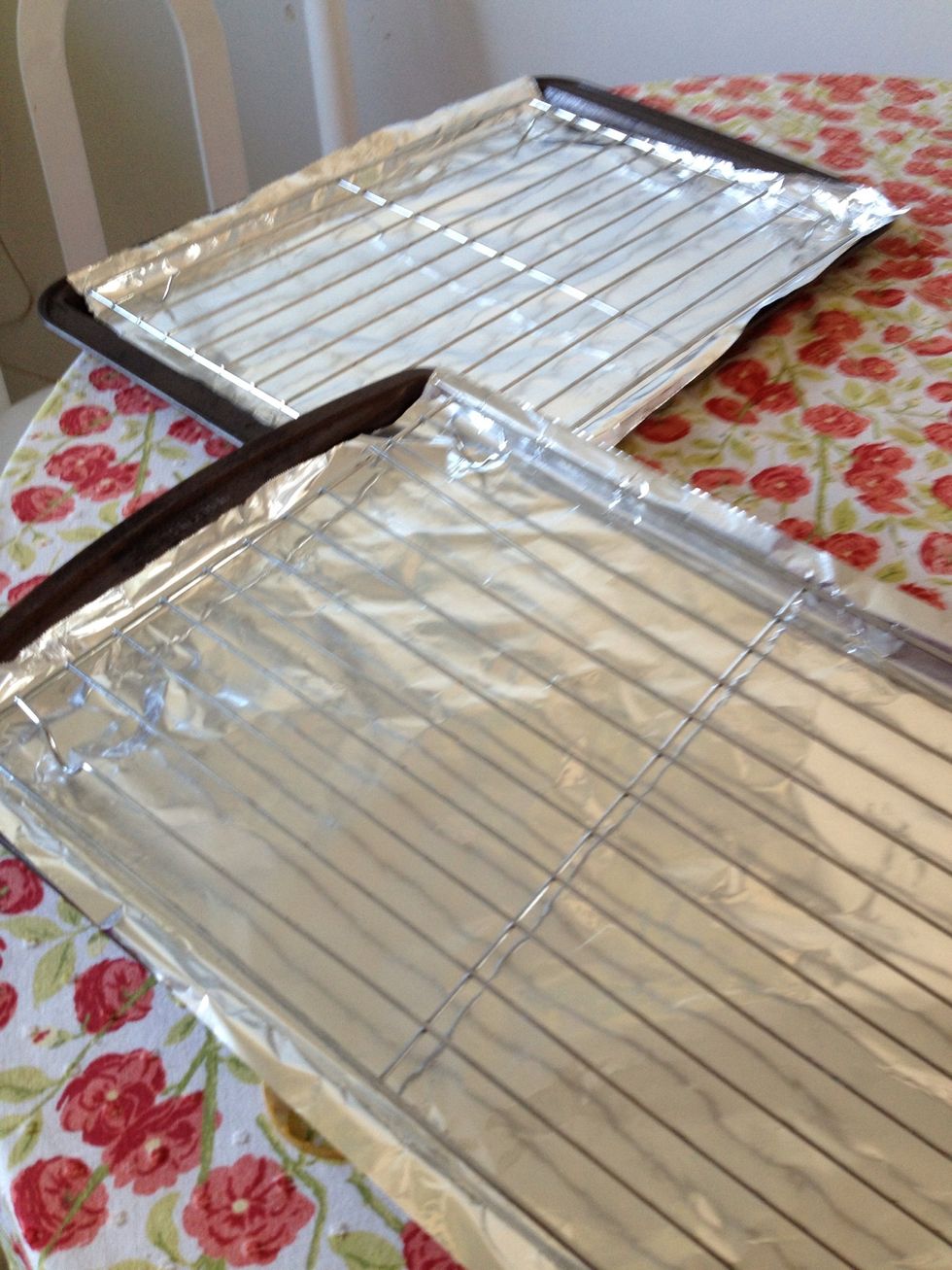 Line two cookie sheets with foil or parchment paper. I'm using these cookie racks to cook the chicken on so they'll be crispy all over.
Put the 1 cup of breadcrumbs in a large bowl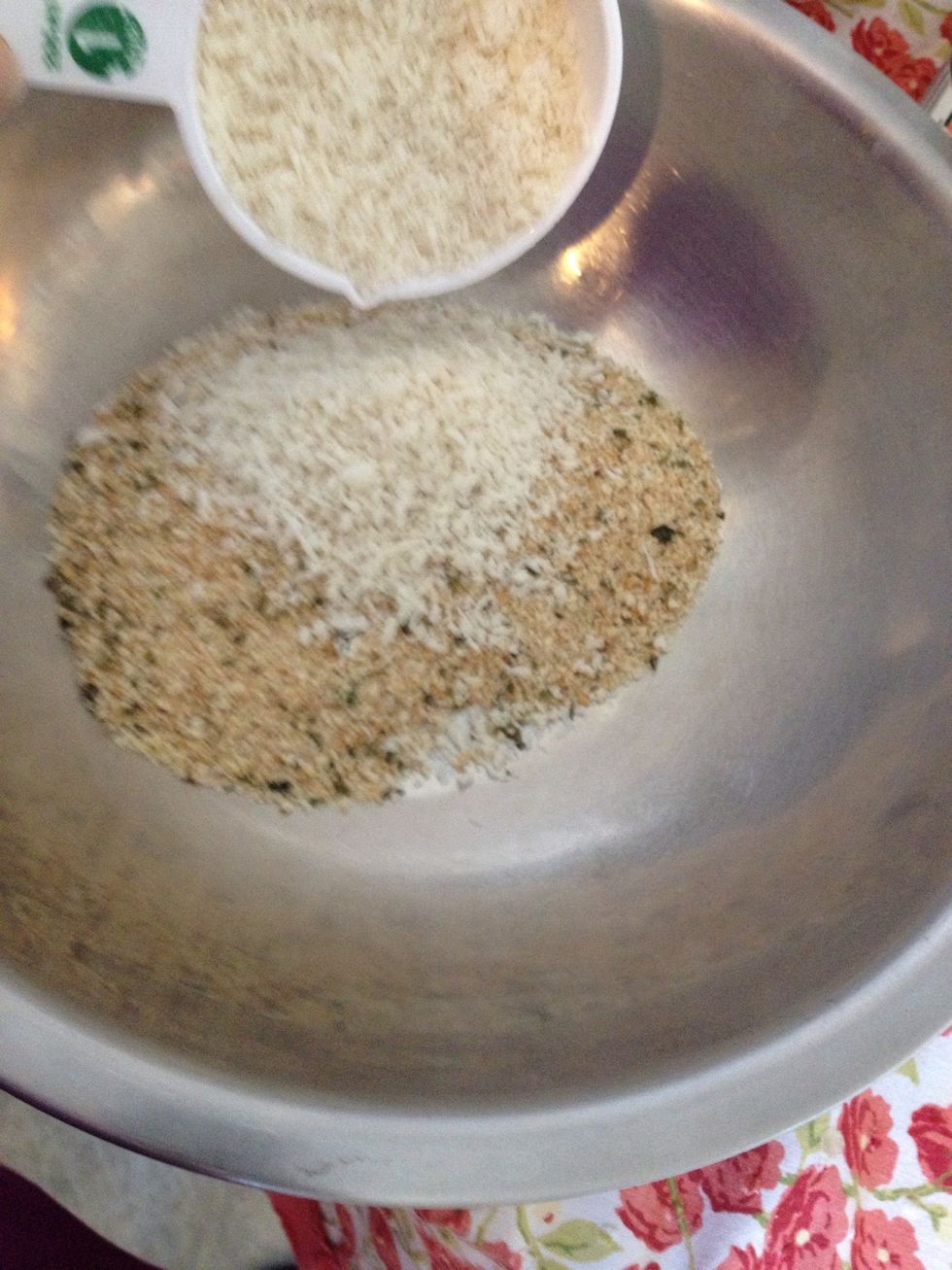 Add 1 cup of Panko breadcrumbs and ...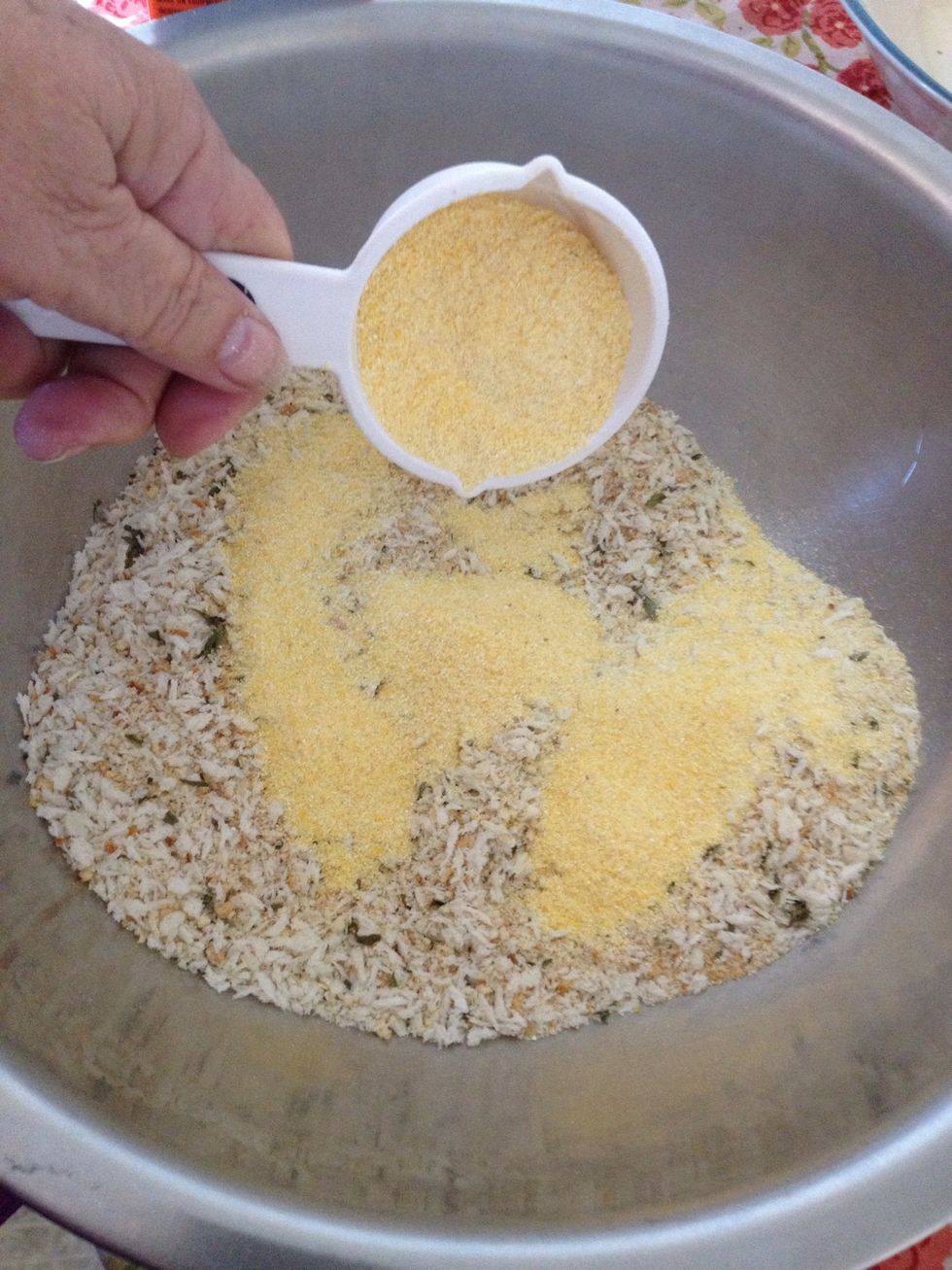 ...add 1/3 cup of cornmeal.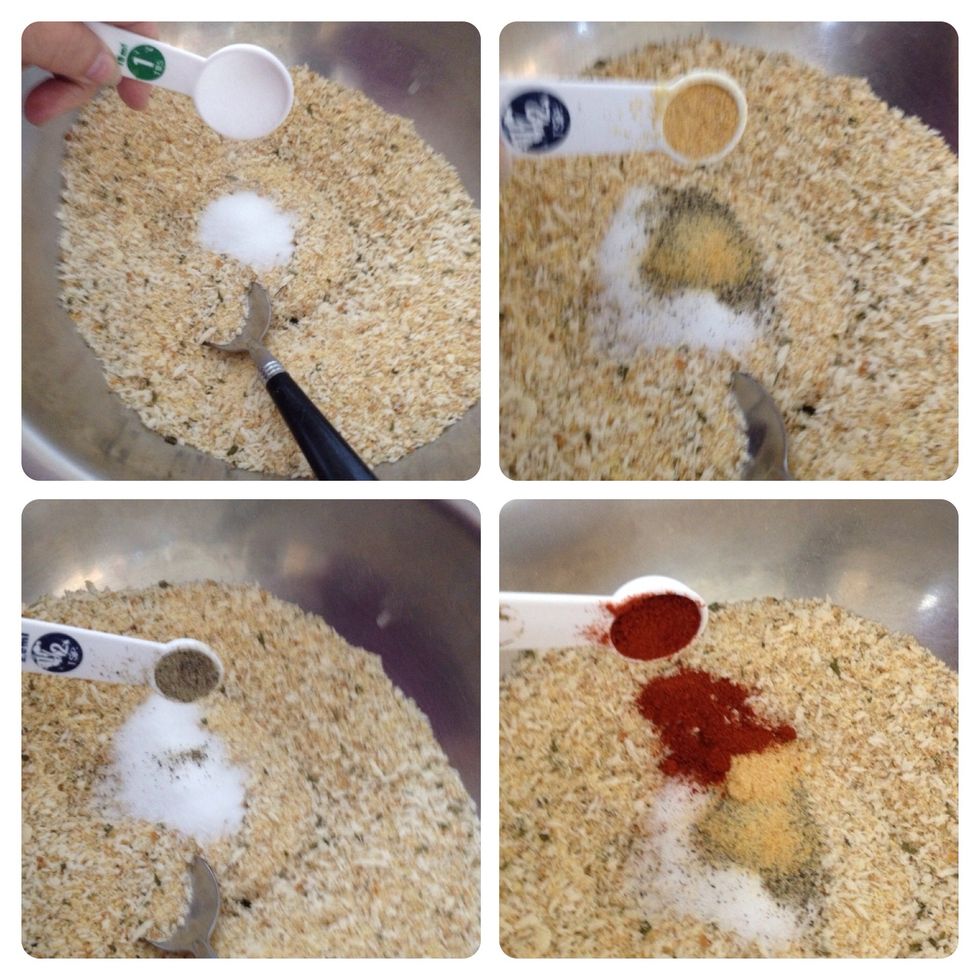 Now we're going to add our spices – salt, pepper, garlic powder, paprika...
Creole spice or chili powder (optional), rosemary, sage, and thyme.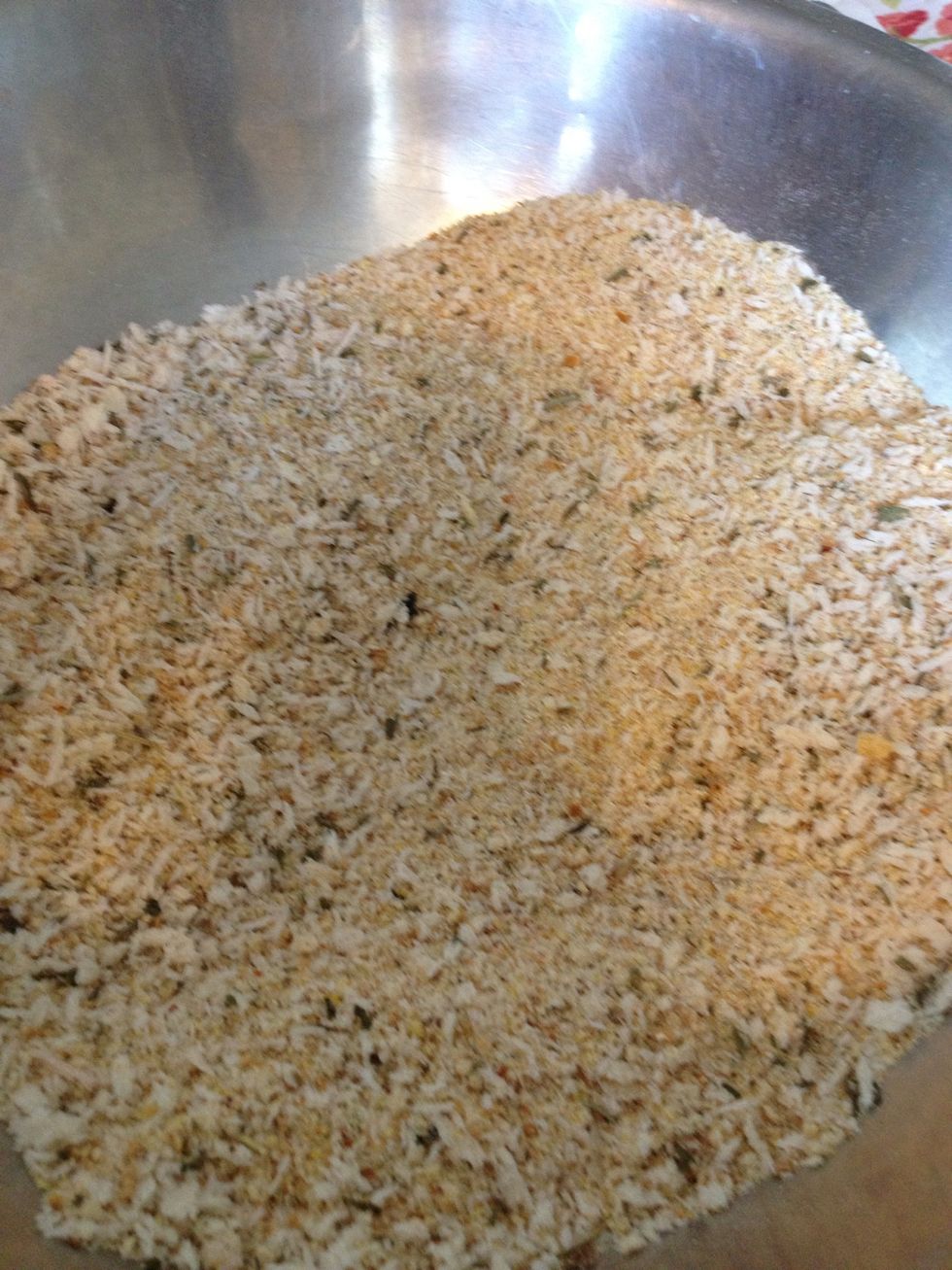 Mix it all together really well. When you're ready, remove the chicken from the refrigerator. For the next step, we're going to coat each piece in this breadcrumb mixture.
All racked up and ready to go! But there's just one more step before it goes into the oven...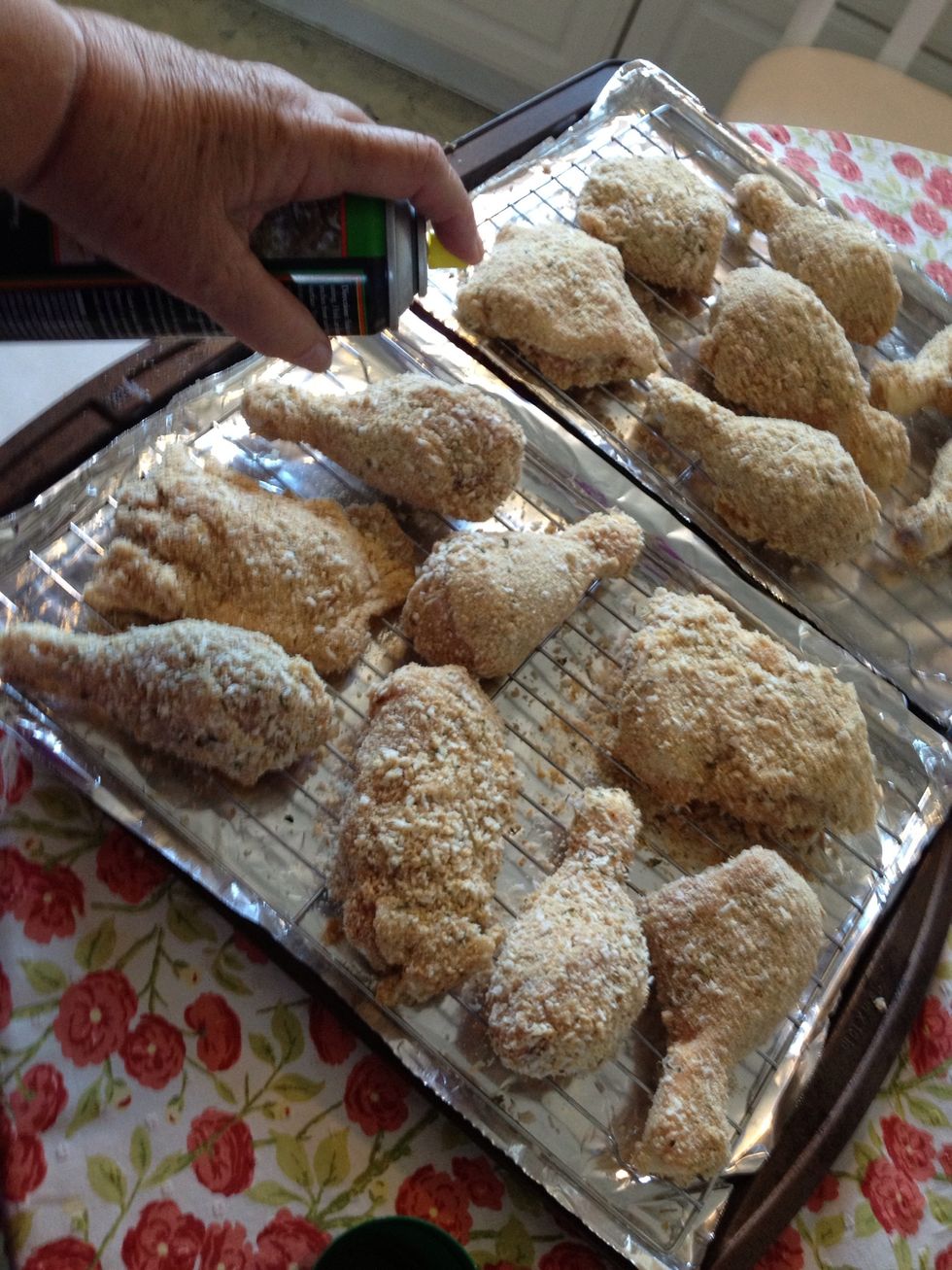 I spray each piece of chicken - on both sides - with olive oil (or you can use a canola or vegetable oil spray if your prefer). This will make our oven-baked chicken more like "fried" chicken.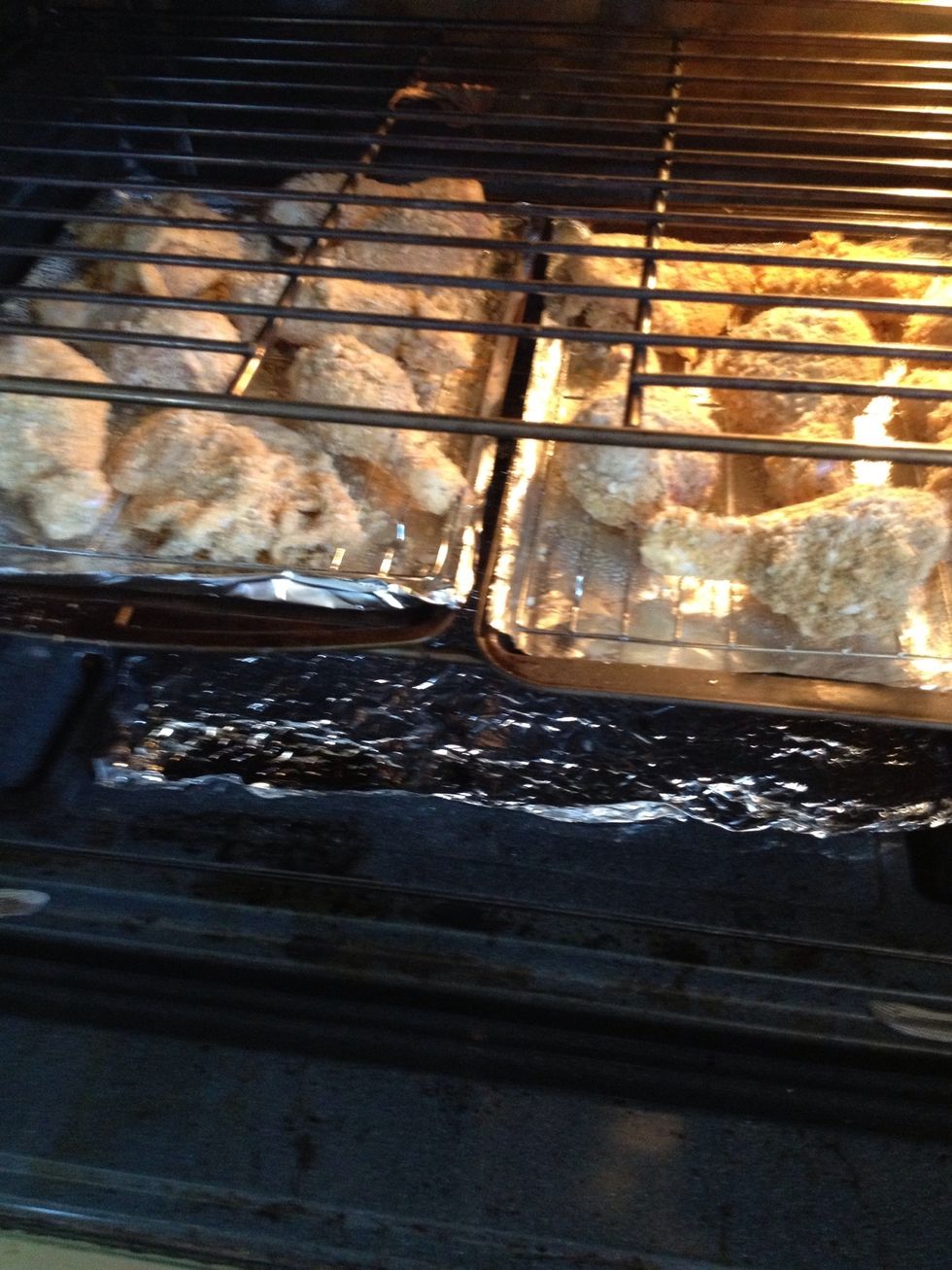 The chicken goes into a 350°F preheated oven. We'll cook the chicken for about an hour.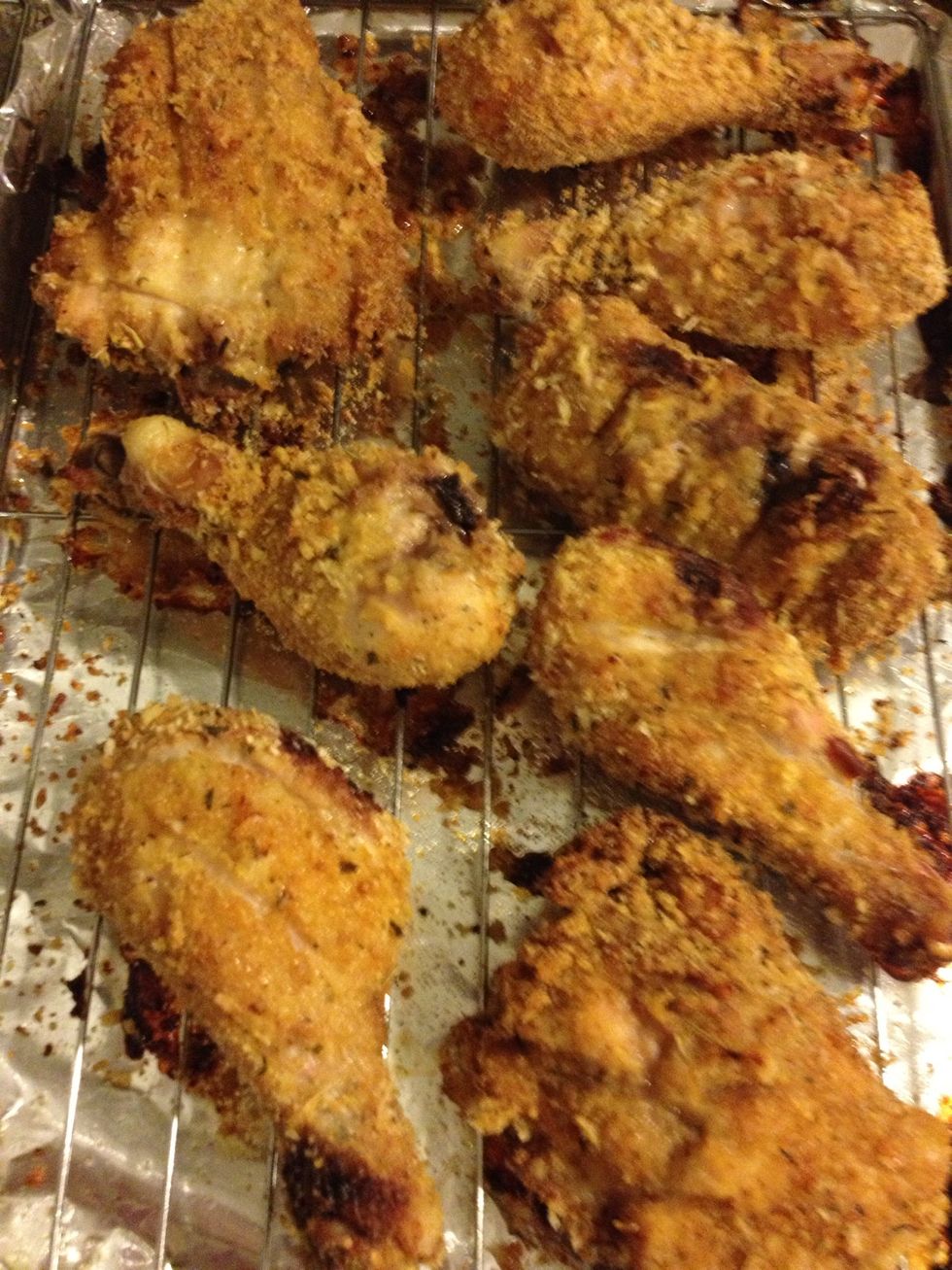 Here's our chicken! All done!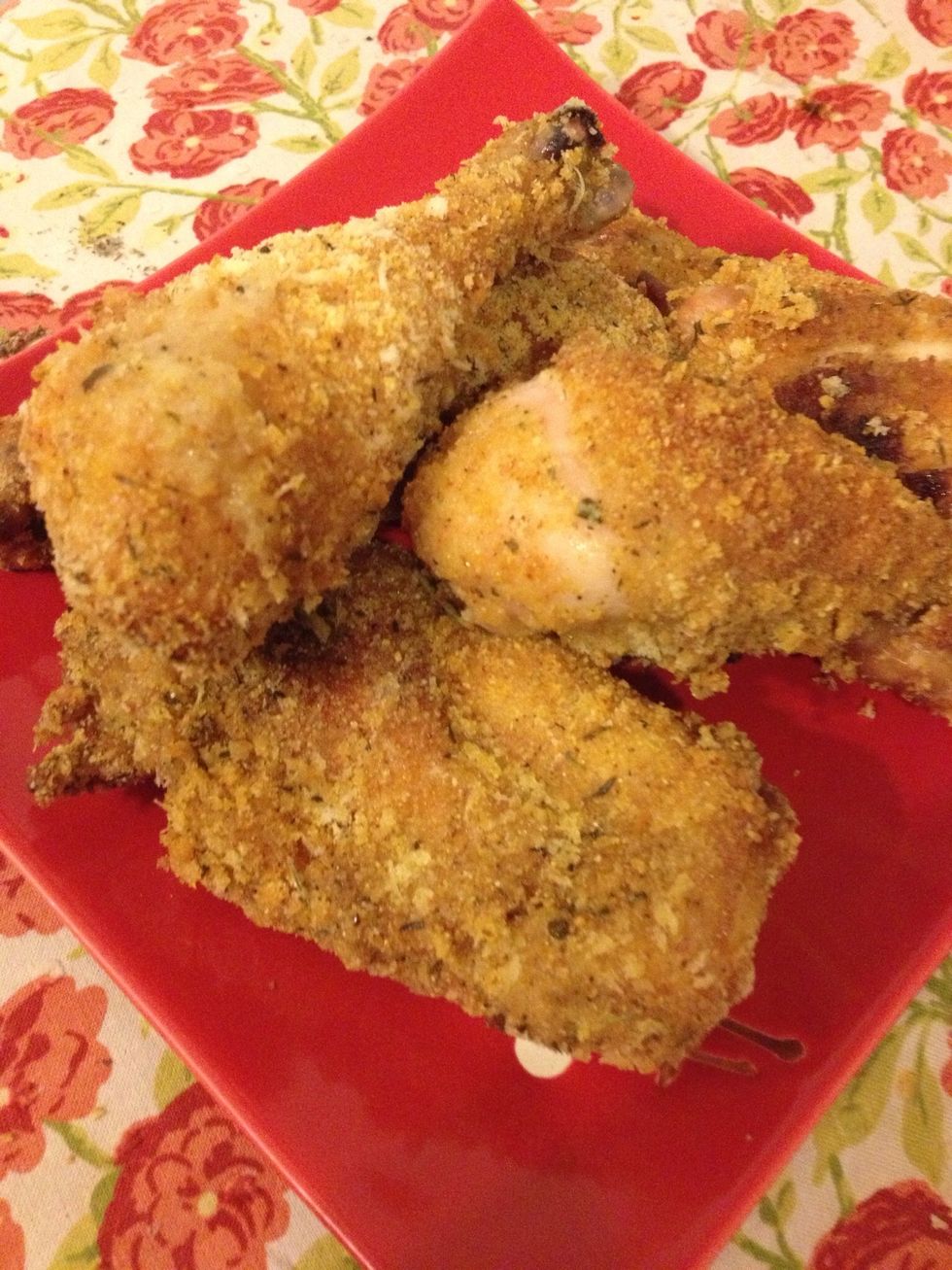 You can eat this chicken hot out of the oven or serve it cold for a great picnic meal. Either way this oven "fried" chicken is crispy and delicious! Enjoy!
2.0c Buttermilk - OR -
2.0Tbsp Vinegar or Lemon Juice +
7/8c Milk = "Buttermilk"
1/4c Mayonnaise
1.0Tbsp Dijon or Brown Mustard
1.0Tbsp Garlic Powder
1.0tsp Creole Spice or chili powder
2.0lb Chicken pieces
1.0c Breadcrumbs
1.0c Panko Breadcrumbs
1/3c Cornmeal
1.0tsp Salt
1/2tsp Pepper
1/2tsp Garlic powder
1.0tsp Paprika
1.0tsp Creole seasoning or chili powder
1/2tsp Sage
1/2tsp Rosemary
1/2tsp Thyme
Felicia Gustin
I love to create! All kinds of things. Food, crafts, jewelry, art, photos, theater, events, history, social justice. My proudest creation is my daughter!