WARNING: Nutella contains hazelnuts so if your allergic to them you do not want to put Nutella in your crepes!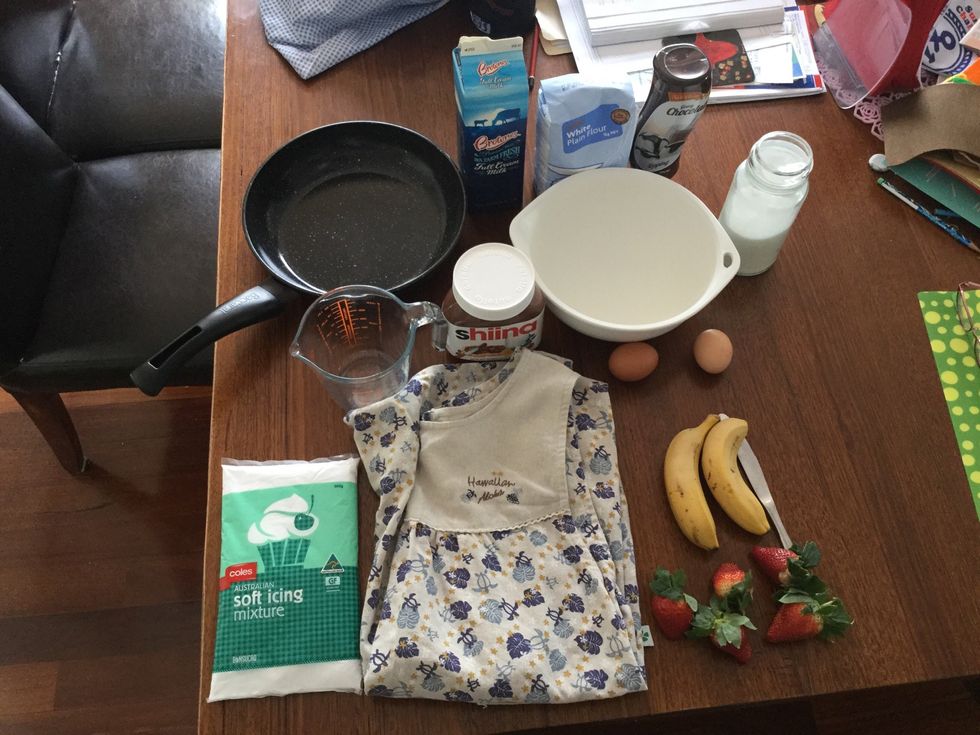 Gather your ingredients. Before you start wash your hands with soap, tie your hair if have long hair and put an apron on.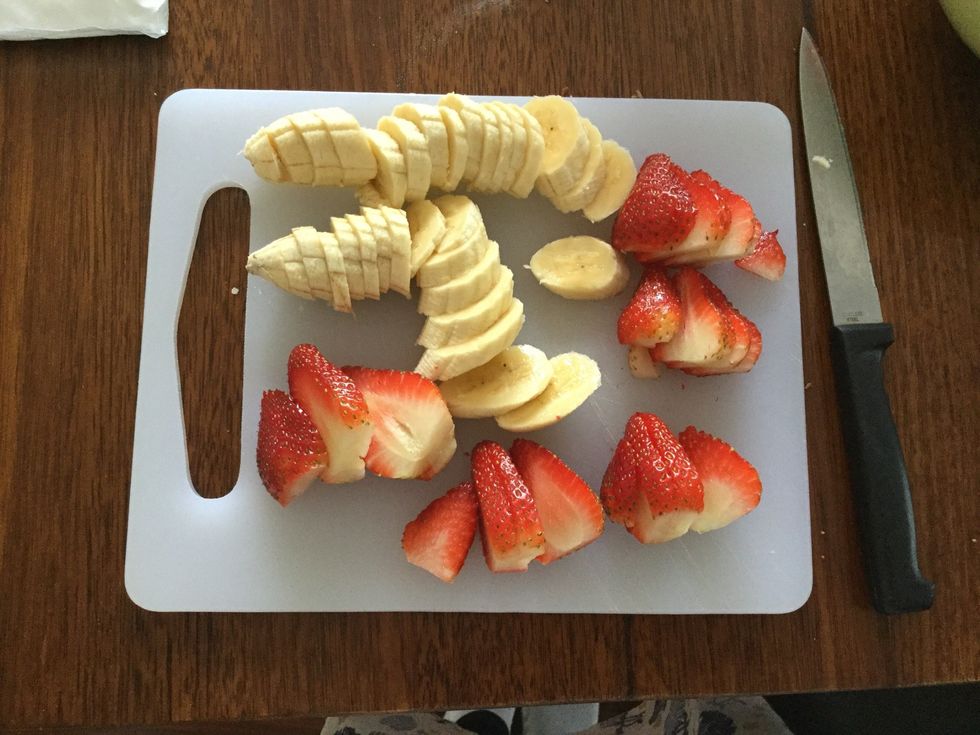 Prepare your fruit. (I'm using strawberries and bananas)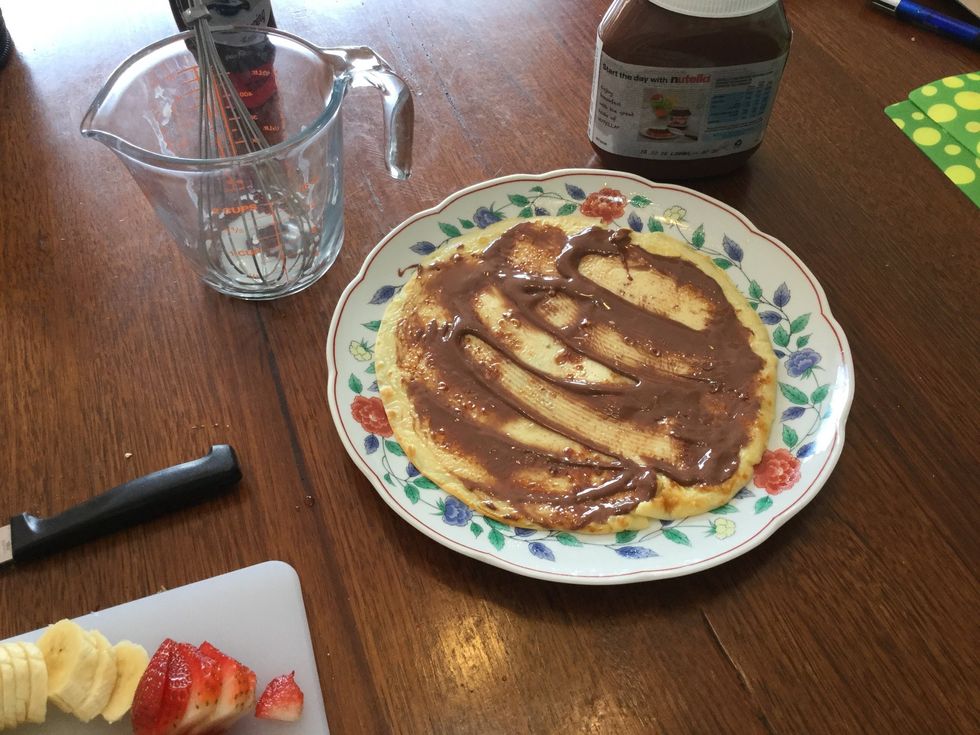 When the crepe is done add Nutella to one side of your crepe with a butter knife while it's nice and warm.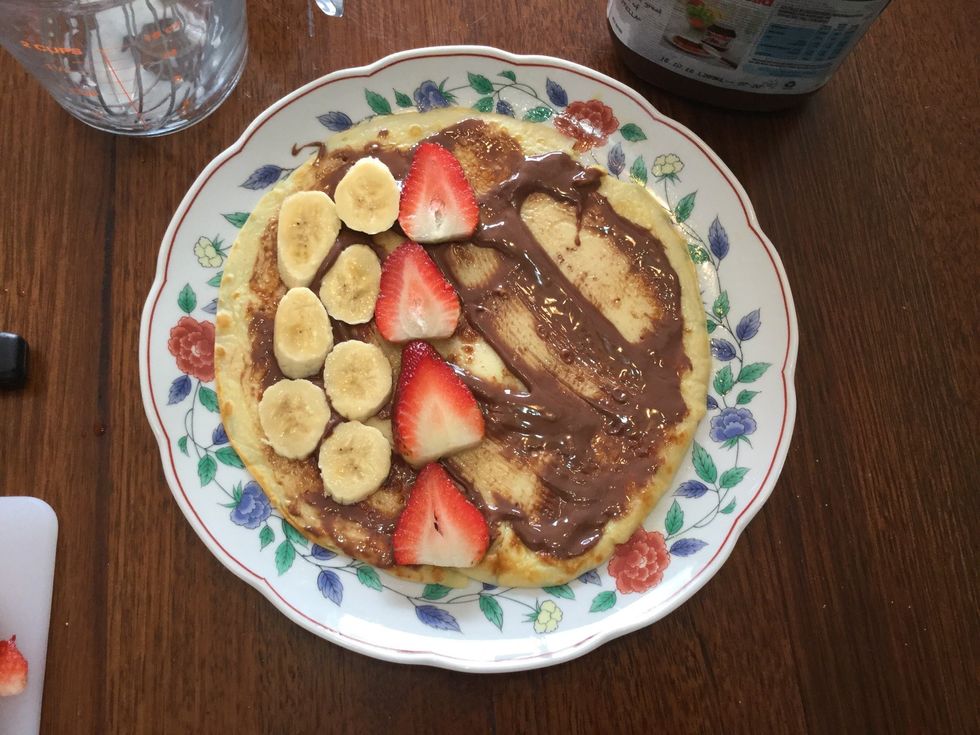 Add your filling on one half of your crepe.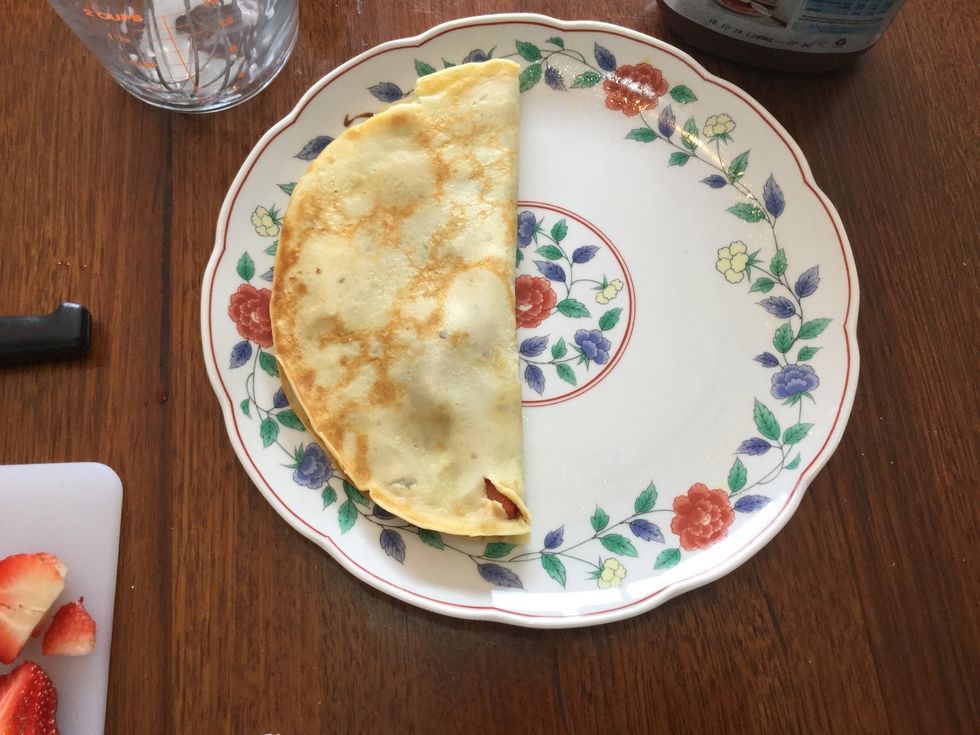 Fold your crepe in half like this.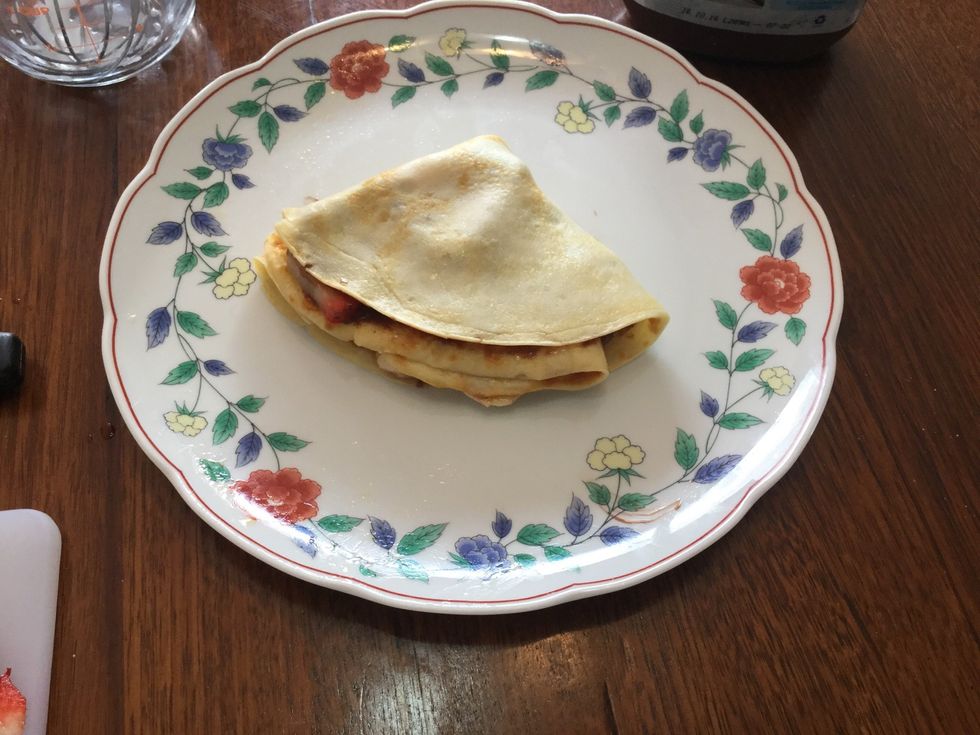 Fold your crepe in half again.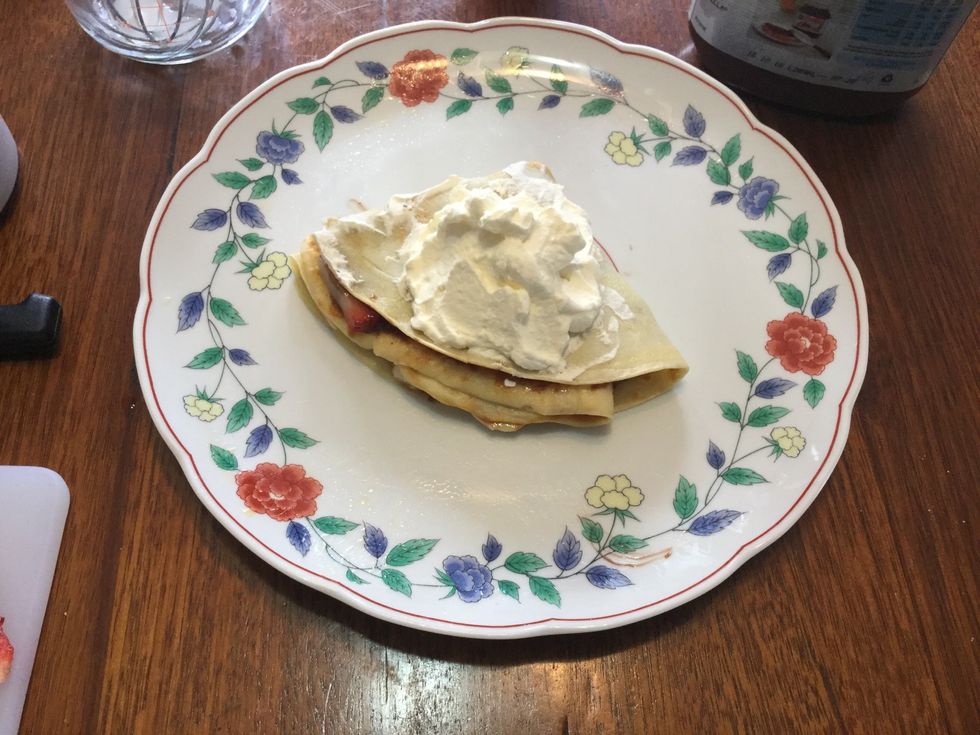 Add whipped cream on top.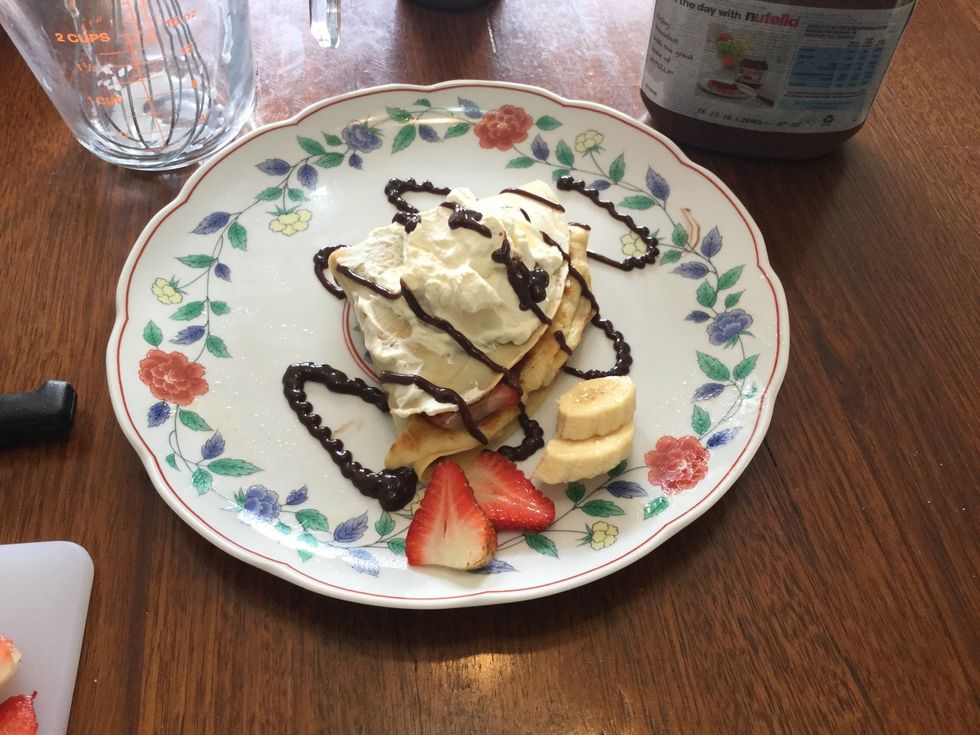 Add chocolate syrup on top of the whipped cream. And add some left over fruit around your crepe for decoration.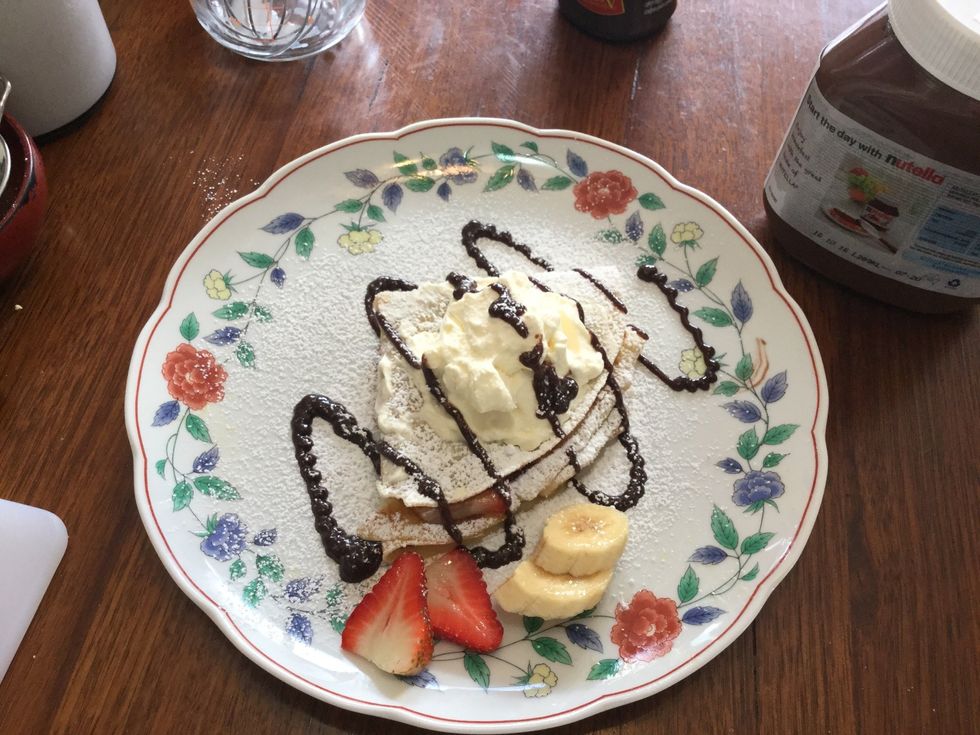 Add icing sugar over your whole crepe.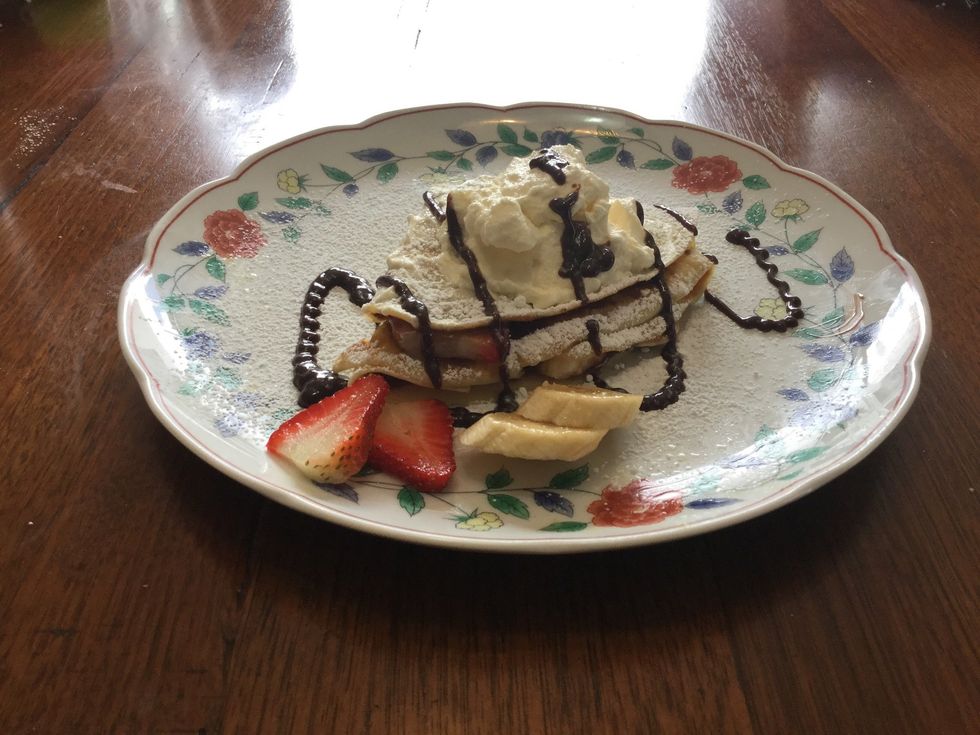 This is the finished Nutella crepe! Enjoy eating with your family!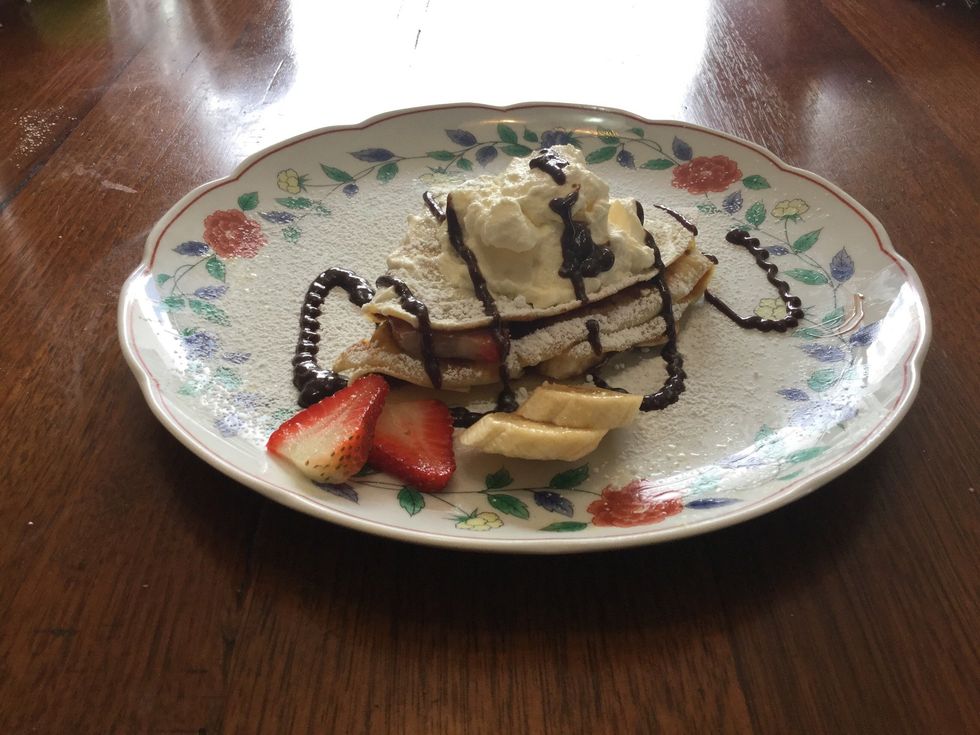 Thanks for watching and I hope you can make a lovely Nutella crepe like mine!
1.0 Butter Knife
1.0 Apron
1.0 Bowl
1.0 Large Pan
1.0 Stove
1/2c Milk
1.0c All Purpose Flour
2.0 Eggs
2.0Tbsp Sugar
Nutella
2~3 bananas
4~6 washed strawberries
2.0Tbsp Tablespoons of Butter
Icing Sugar
Whipped Cream
Chocolate Syrup
1.0 Measuring Cup
1.0 Whisk
1.0 Knife
1.0 Cutting Board
1.0 Plate