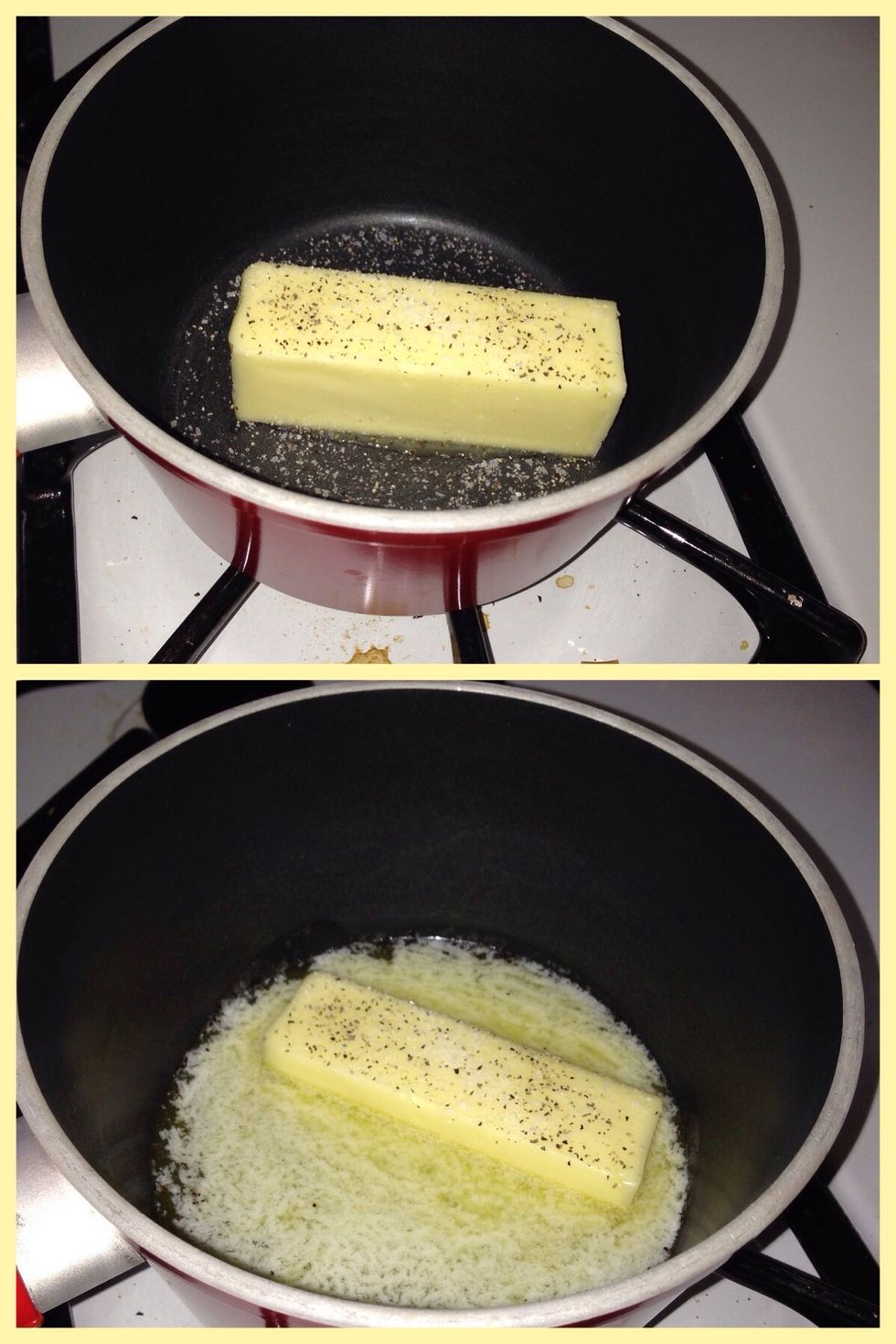 In a saucepan put in a stick of unsalted butter, and a generous pinch of both salt and pepper. Put the heat on low to melt the butter. (stir occasionally with a spoon).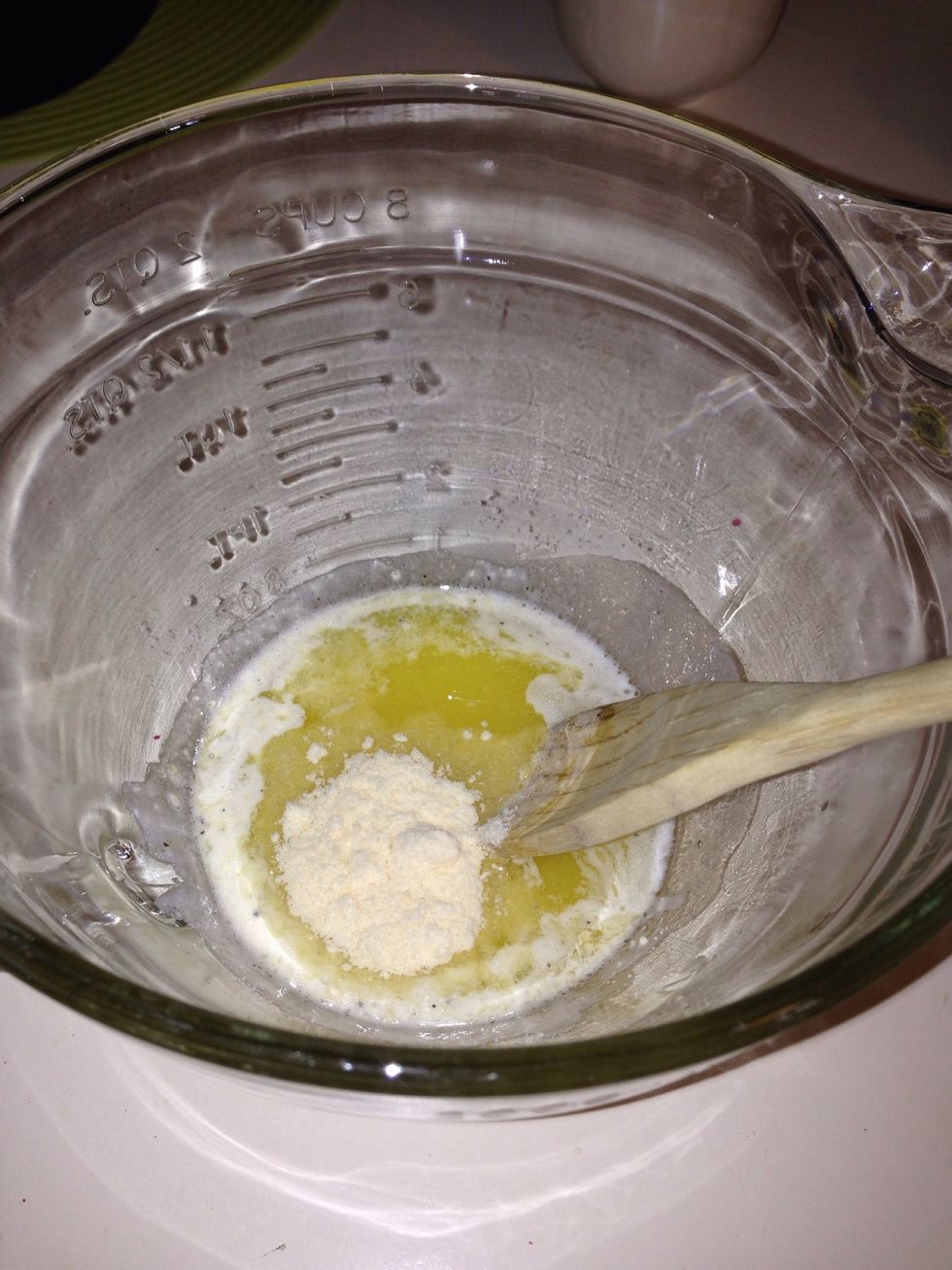 When the butter is fully melted pour the mixture into a bowl and shake in 1 tablespoon of Parmesan cheese. Stir until mixed then set aside.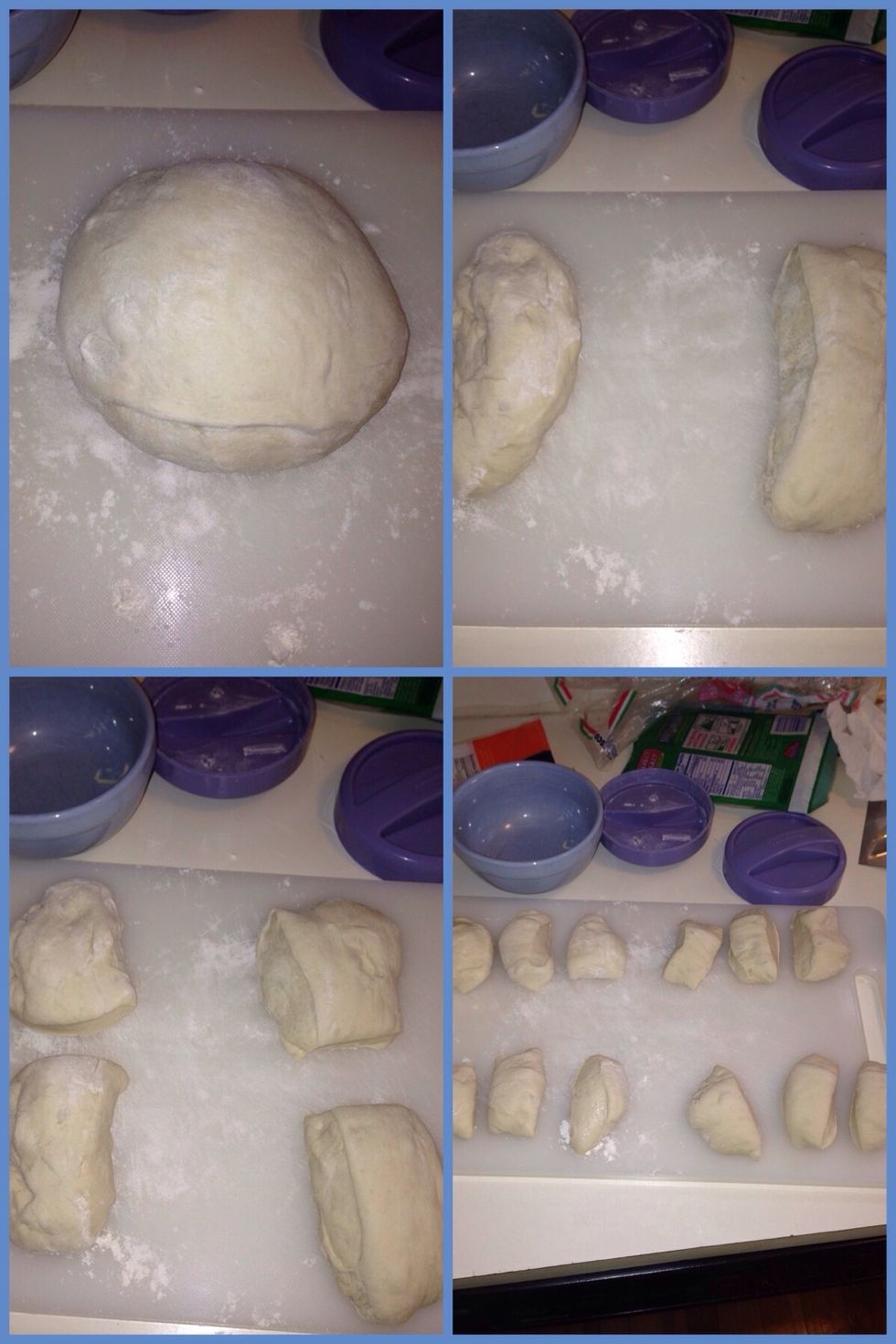 Now, start with the dough out of the bag and flour it untill it's not sticky. Put it into ball form then split in 1/2. Split those 1/2s in 1/2. Now split the 1/4s into 1/3s. You should have 12 pieces.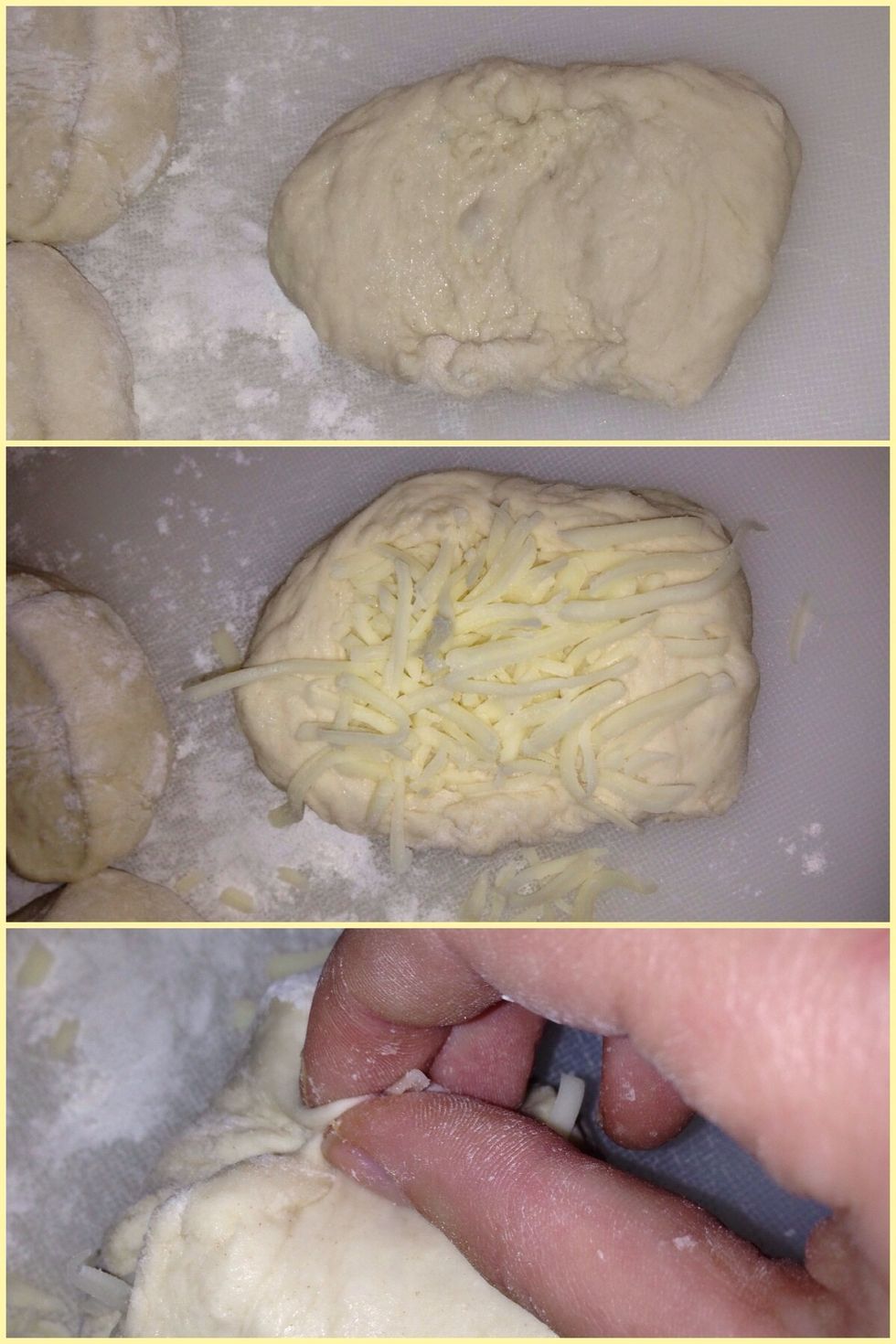 Now take a piece and flour it. Then spread it out and put a bunch of either cheese in the middle. Now seal the cheese in by folding the sides into the middle and pinching them together.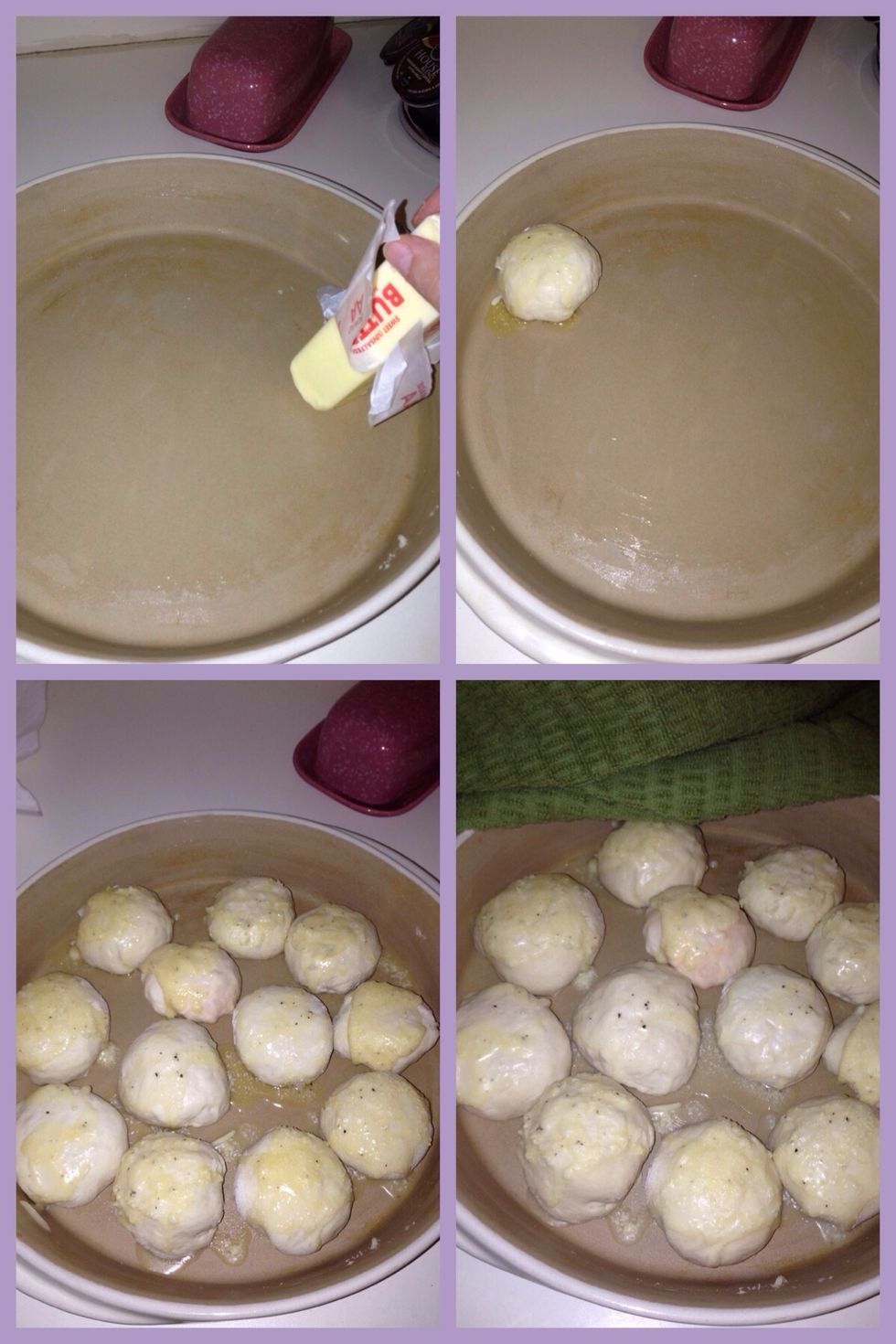 Now after you butter a pie pan, place the cheese balls onto the pan PINCHED SIDE DOWN! Now drizzle a spoonful of the butter mixture onto the ball. Now repeat steps 4-5. (I did 6 with motzi and 6 ched)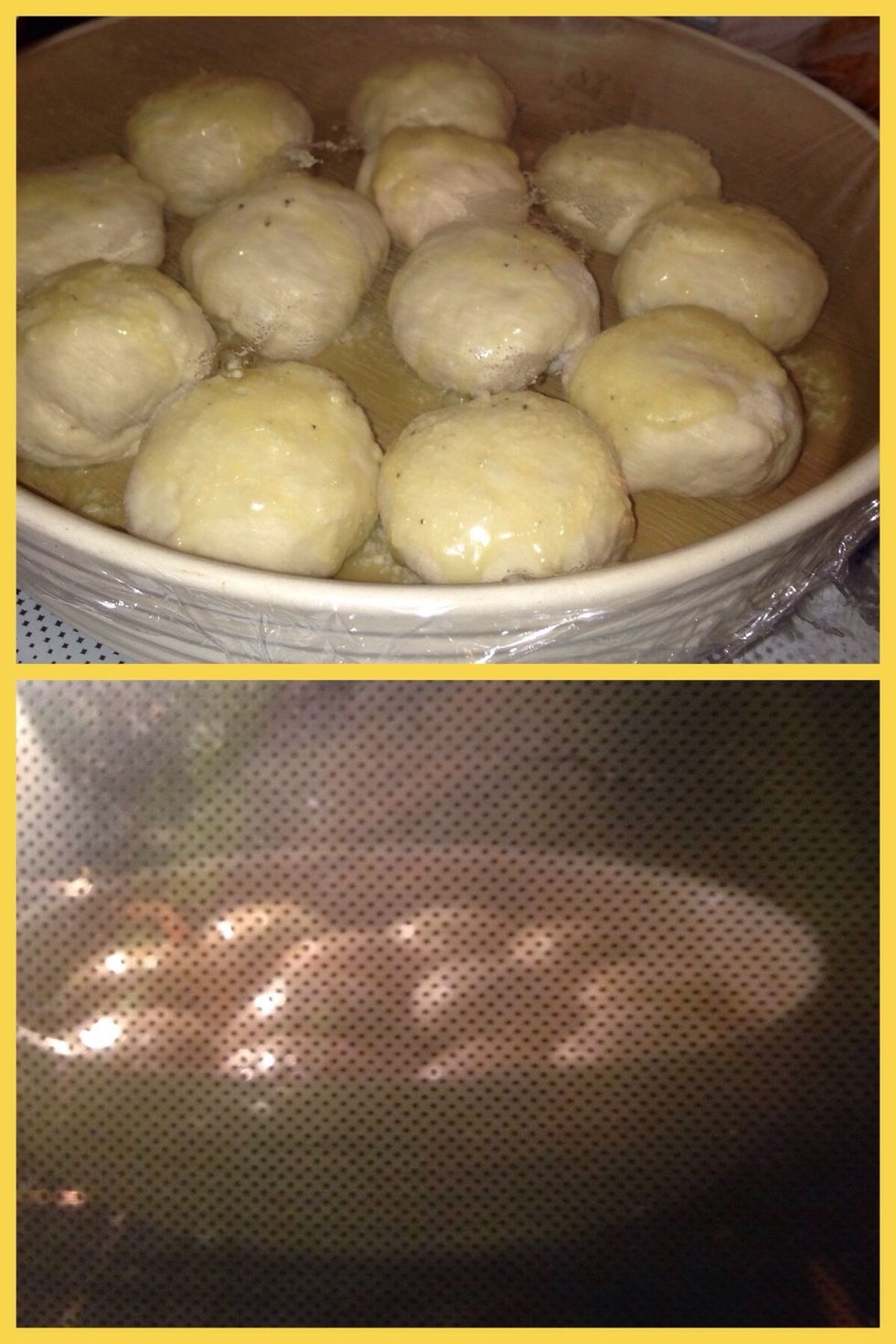 Cover up the pie pan with Saran Wrap and let the bread balls rise for and hour. When finished, put in the oven for 30 mins on 375 degrees. Or until golden brown on top.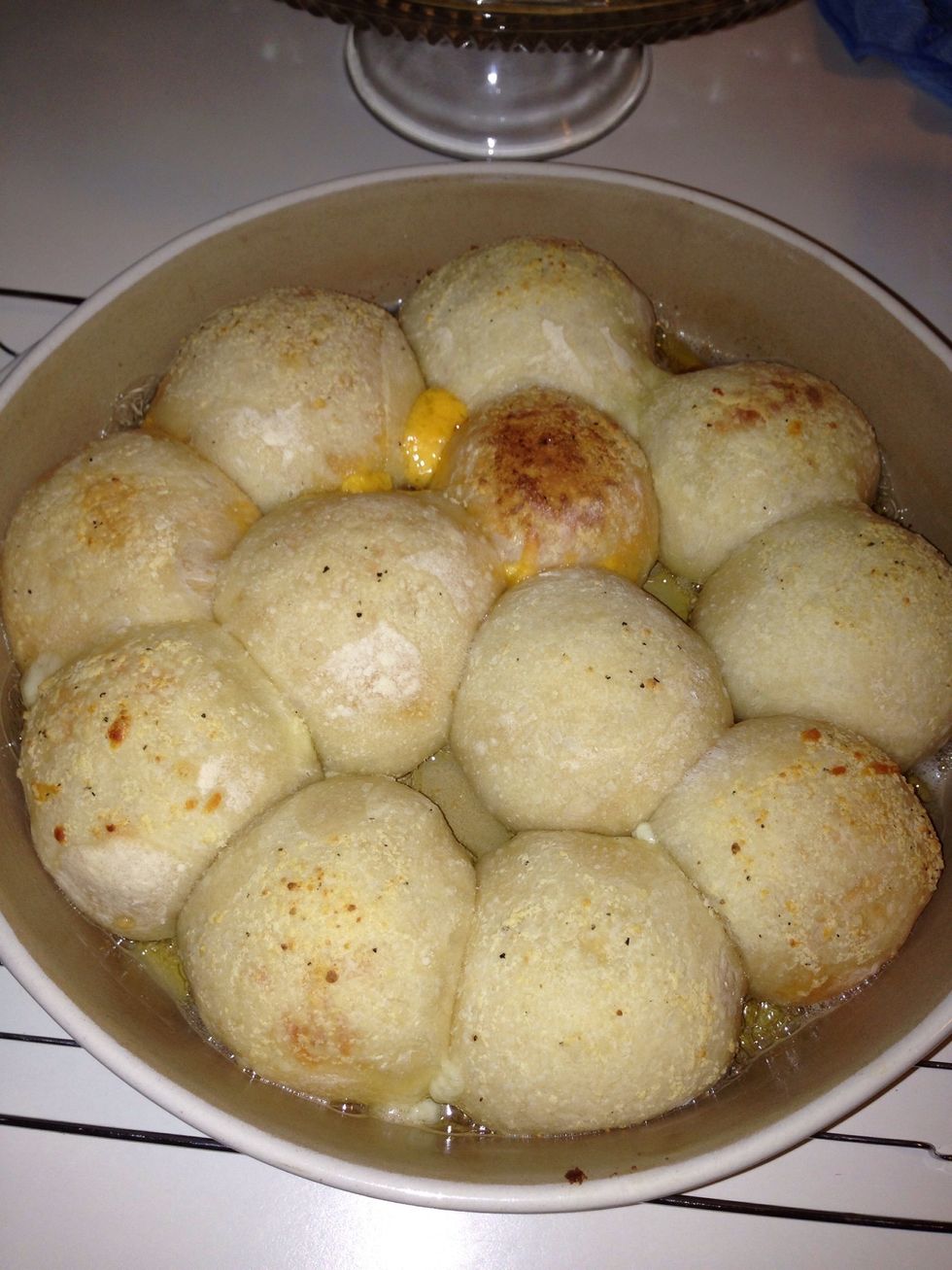 FINALY! Your about done now, just let cool and separate with a knife. Store them in a container in the fridge. ENJOY!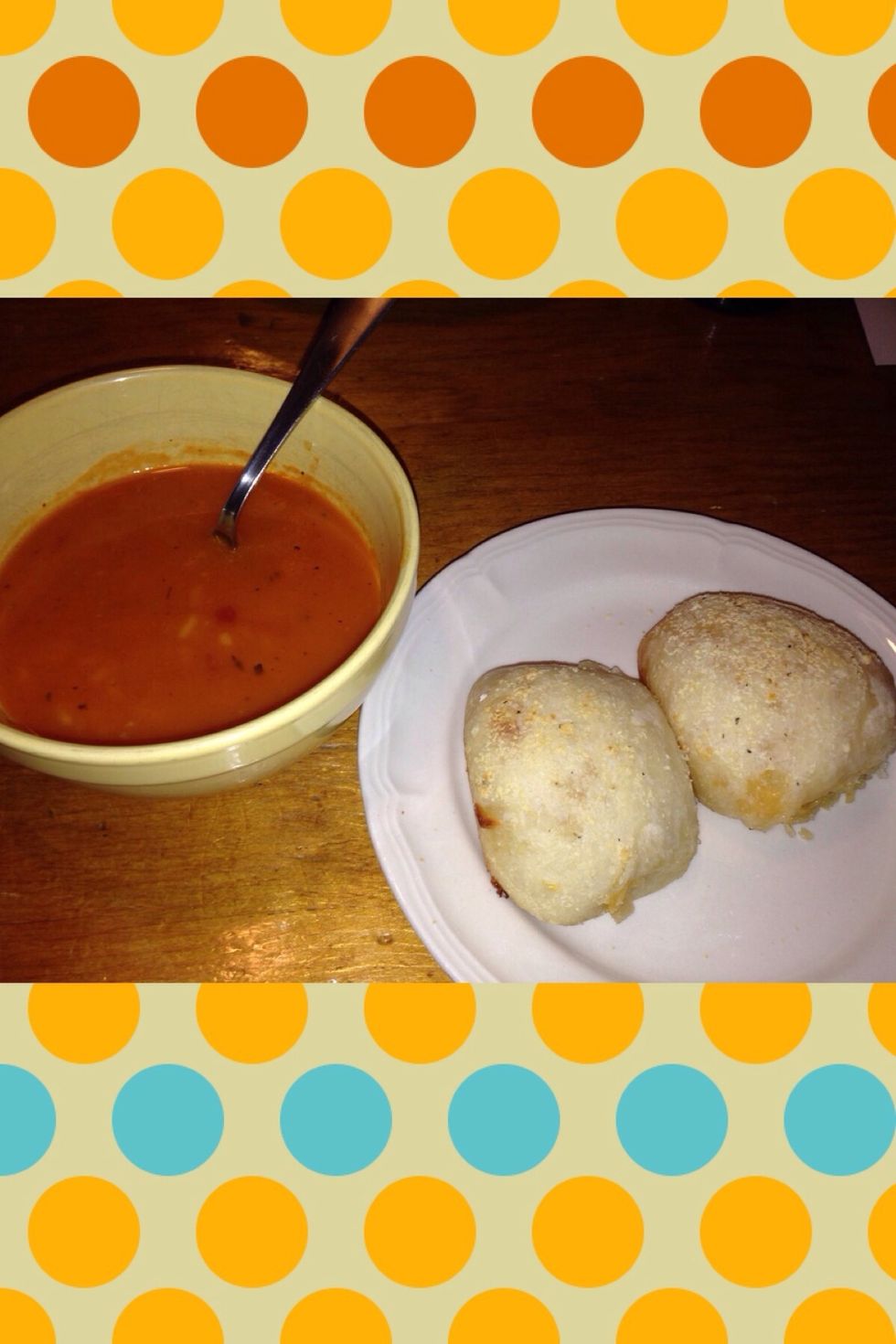 The perfect side for a bowl of hot tomato soup! Delicious! Like, comment, and follow please! I hope this helped you!
Mozzarella cheese
Cheddar cheese
1 1/2 sticks of butter
Market dough (sometimes in a bag
Salt
Ground pepper
Pie pan
Shaky Parmesan cheese
Oven
Flour
Sauce pan
Spoon
Dough Cutter
Cutting board