Quick and easy mini pizza's that can be rustled up with whatever you have in the fridge for a quick and yummy dinner - and kids love making them too 😃
82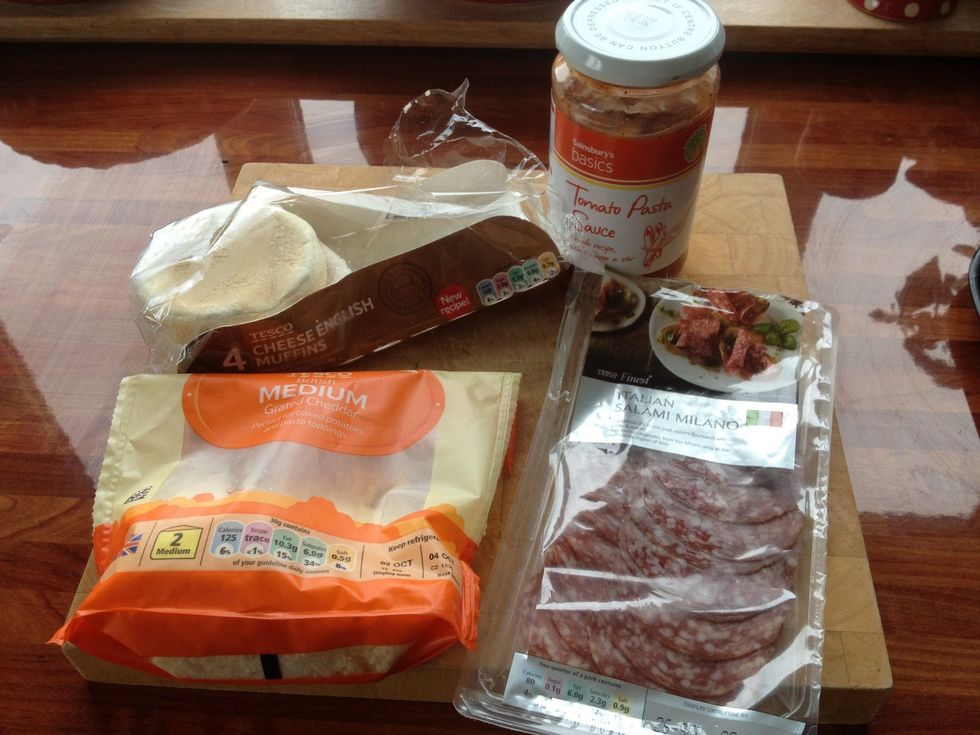 My supplies, this recipe is great as you can adapt it to make it with your favourite toppings 👍
Preheat your oven at 200 degrees C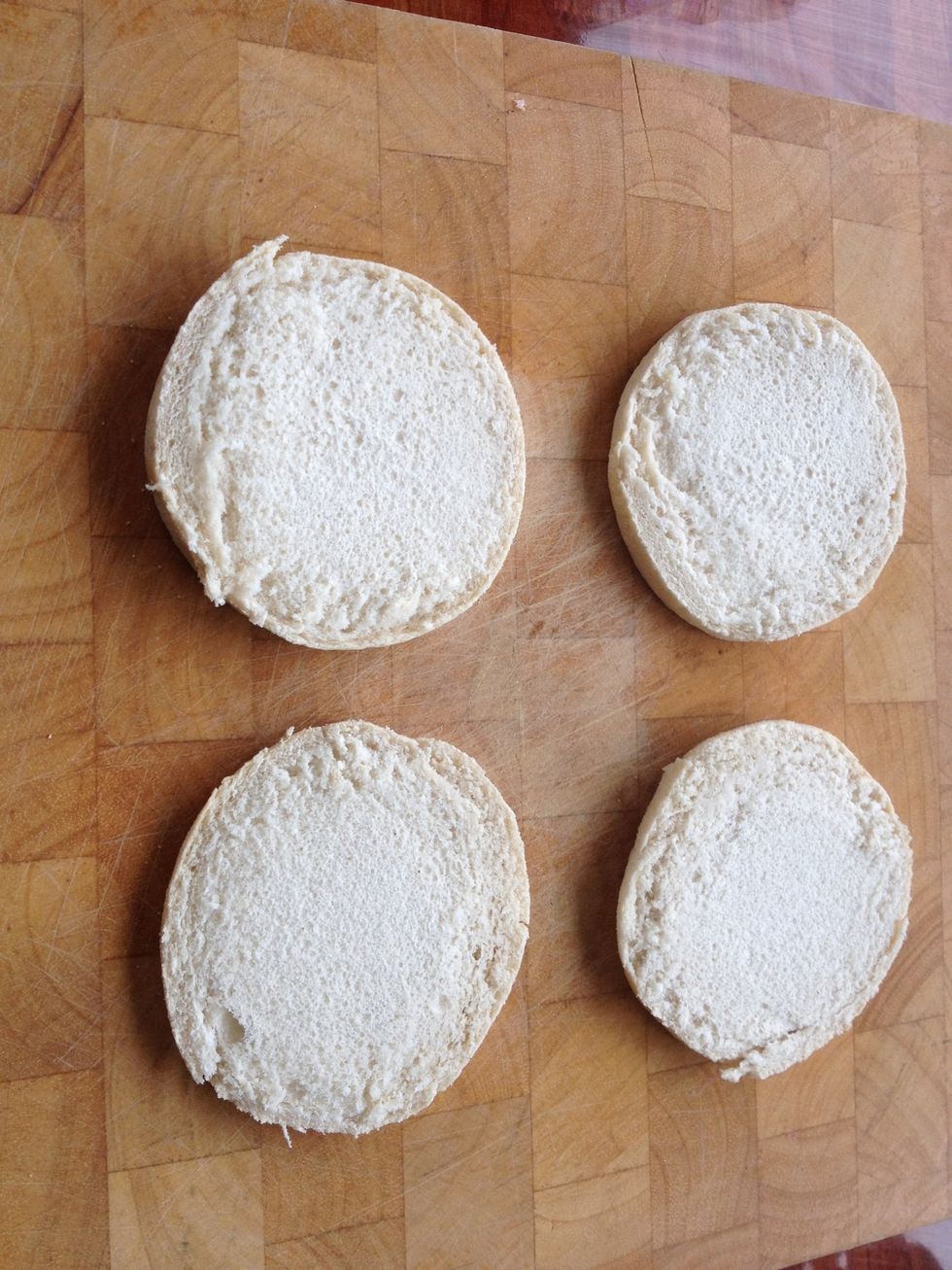 Cut your muffins in half and lay them down cut side up.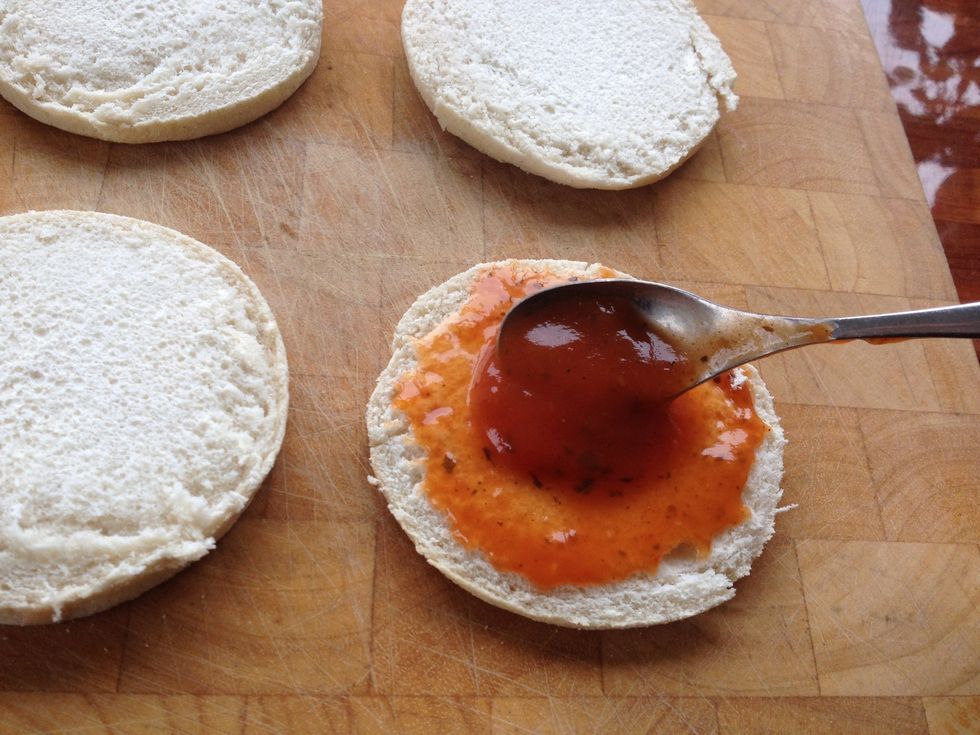 Add a good dollop of tomato pasta/pizza sauce 😁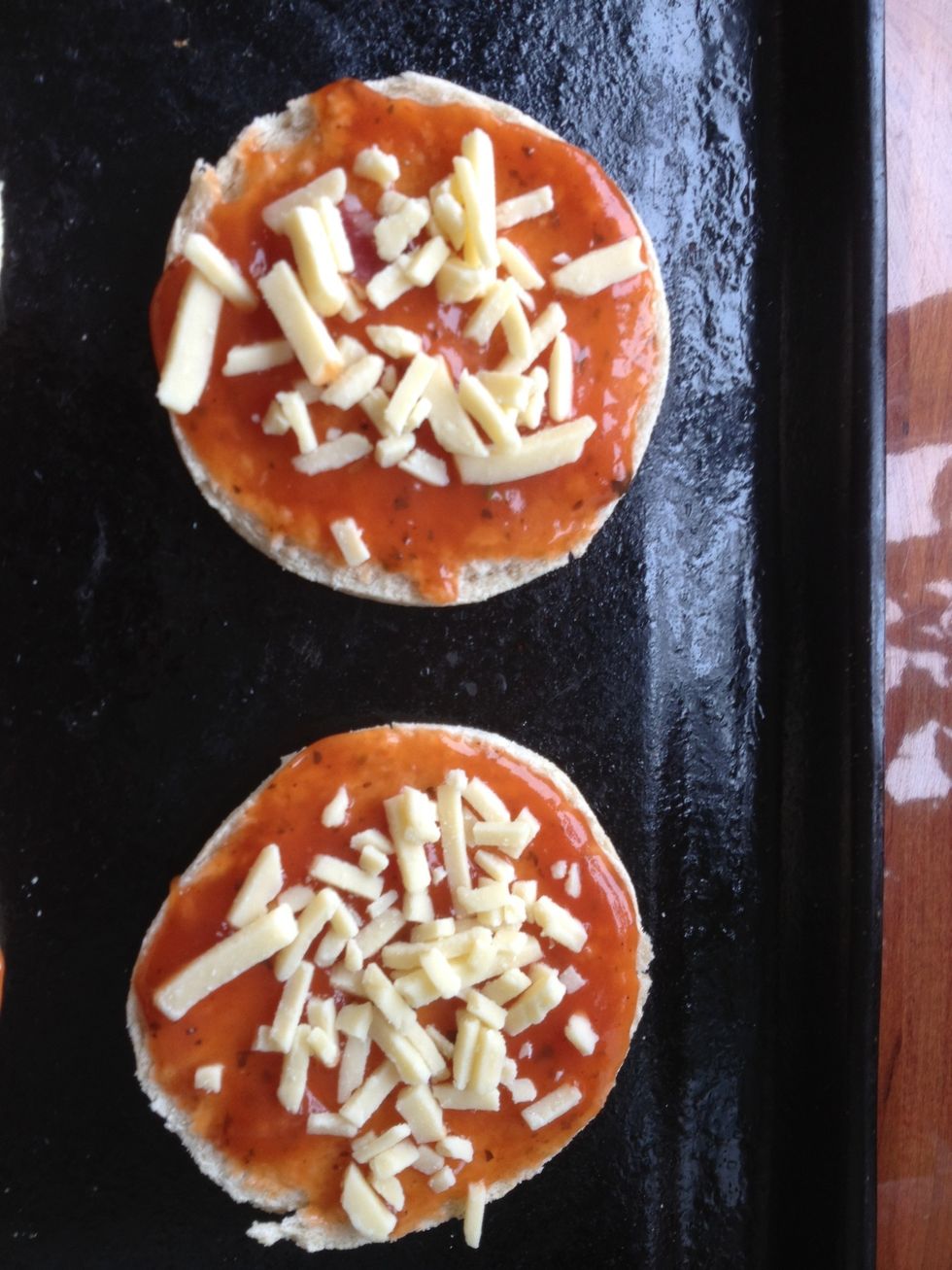 Transfer onto baking tray and add some grated cheese .....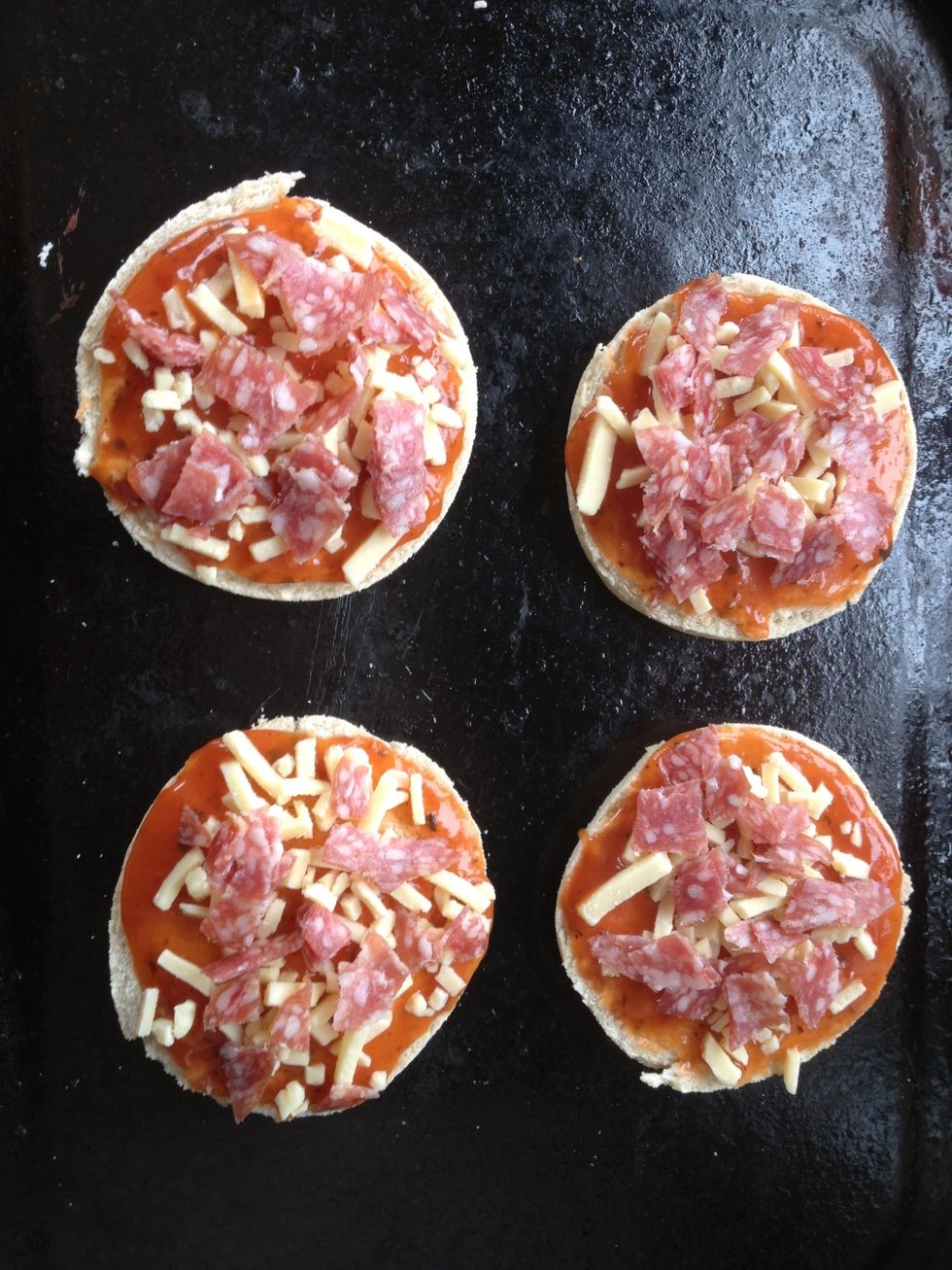 Add the topping/s of your choice.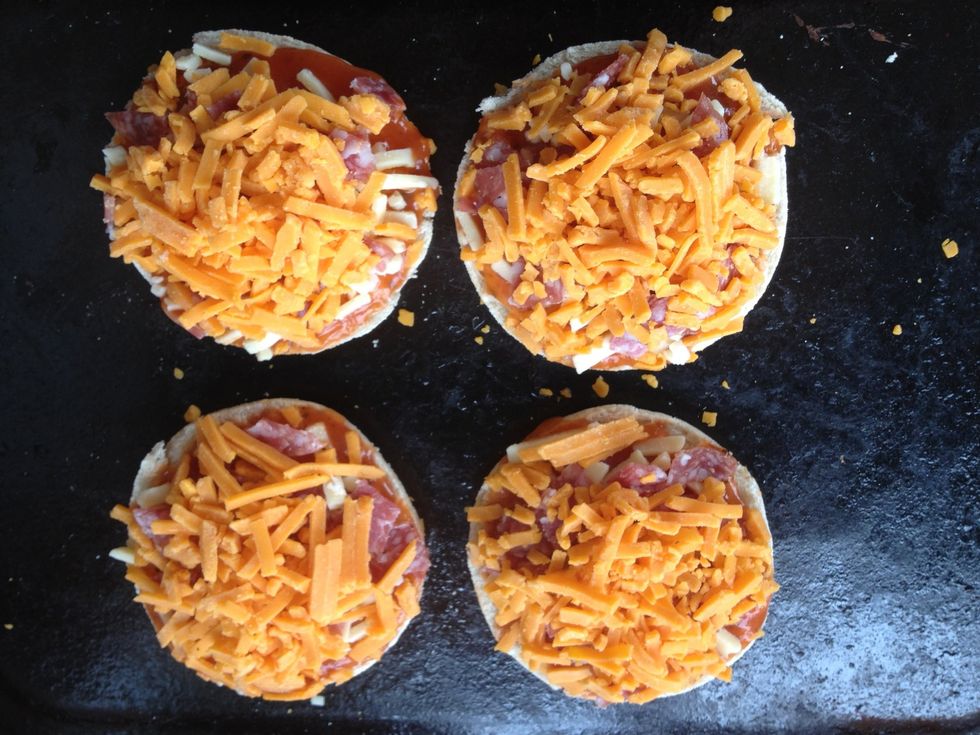 Cover generously with more cheese. TIP - best to put most cheese in middle as it will melt and ooze off sides otherwise 😉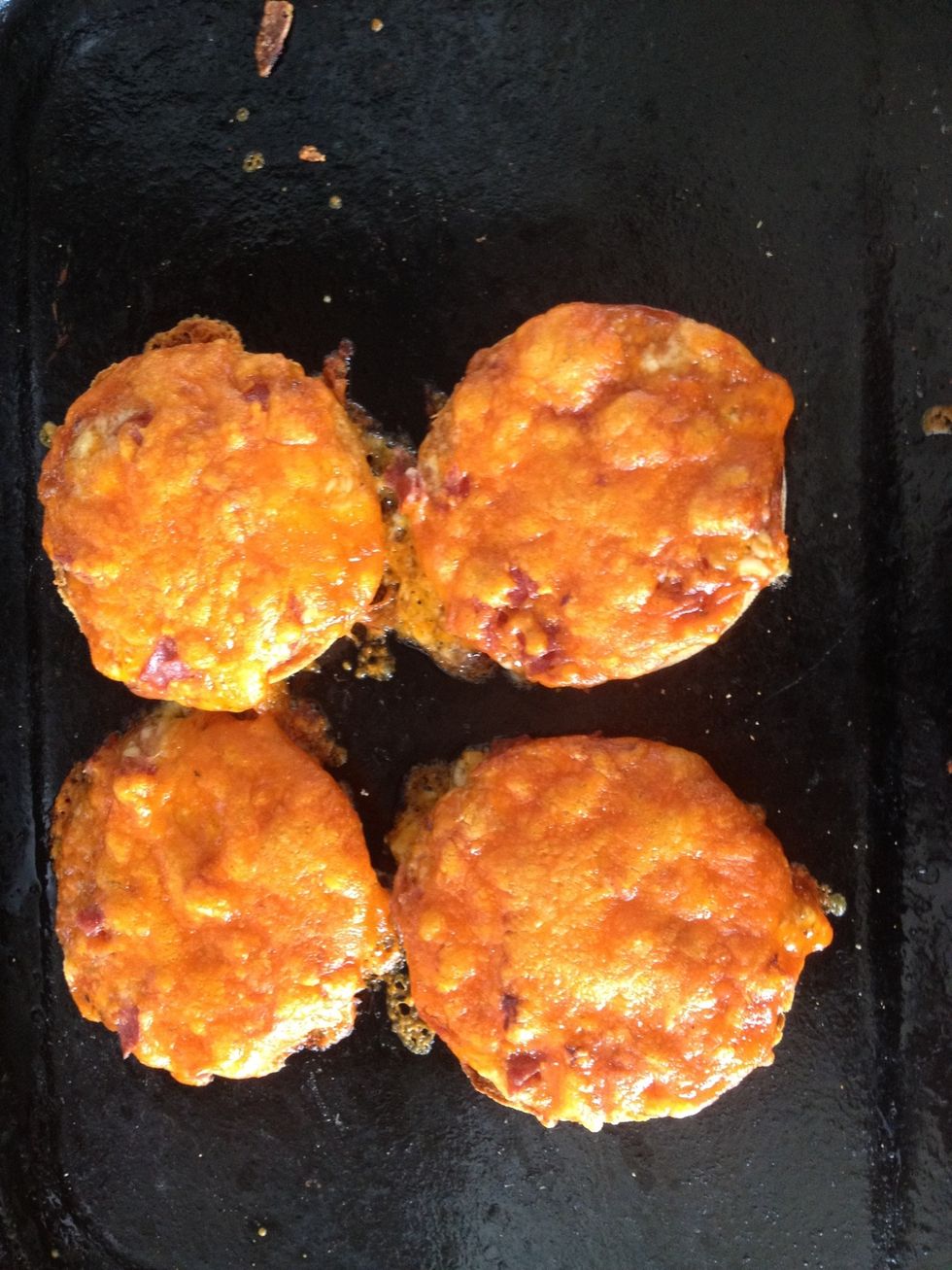 Cook for 10-15 minutes or until bubbly and turning golden brown.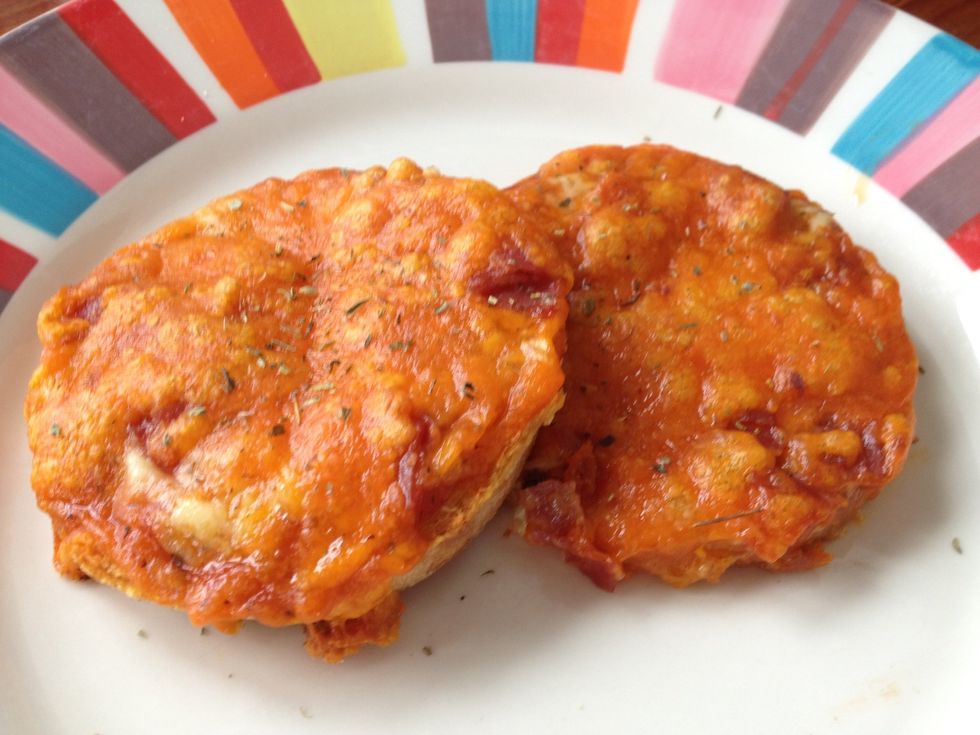 Serve ... I sprinkled mine with mixed herbs.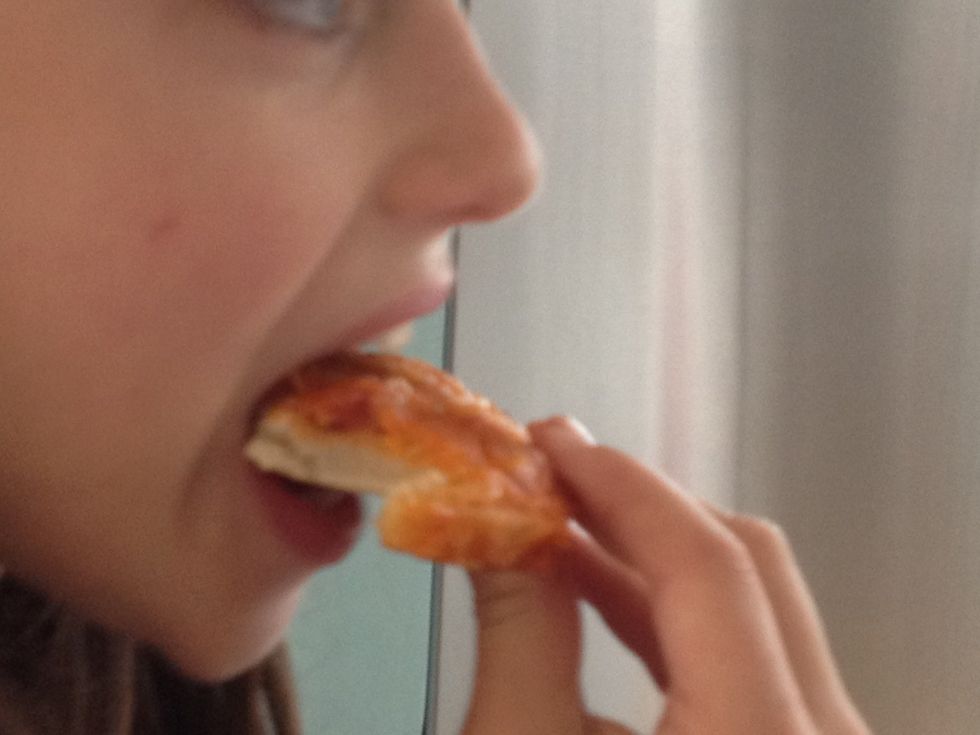 Yummy - Enjoy ! 😃
Tomato pizza or pasta sauce
Grated cheese
English Muffins - plain or cheese
Toppings of your choice - mine salami