How to make delicious low-calorie baked chicken parmesan
Need some Italian but don't want spaghetti or pizza? This healthy baked Parmesan chicken is less than 300 calories, and the whole family loves it!!
21
Preheat oven to 450 degrees. Spray baking sheet with cooking spray.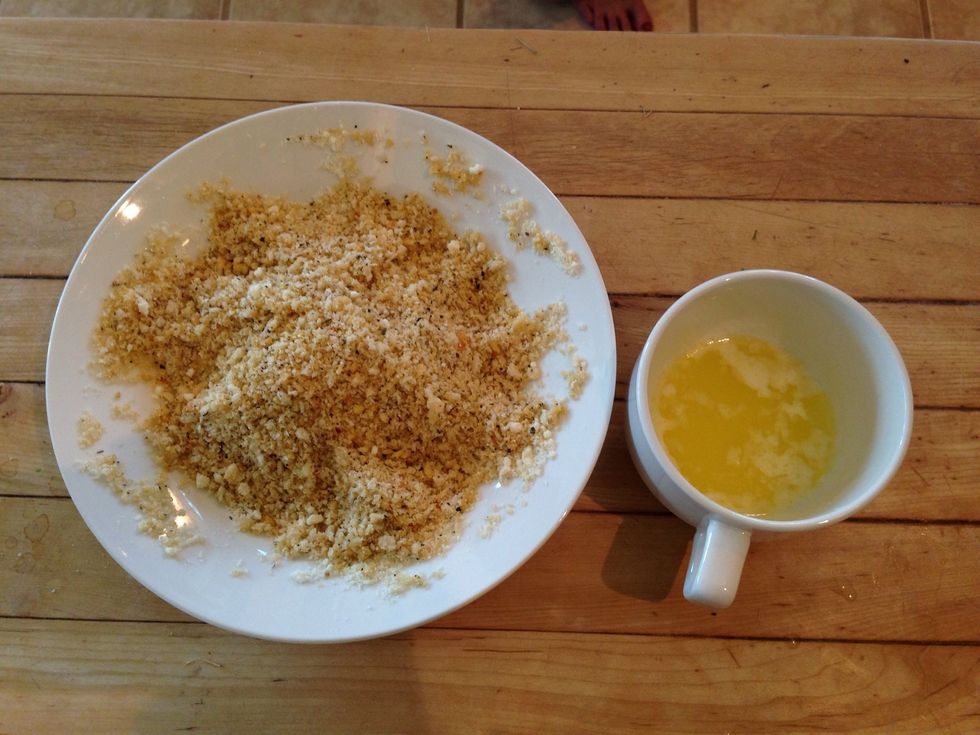 Combine breadcrumbs and Parmesan cheese in one bowl and melt butter in another.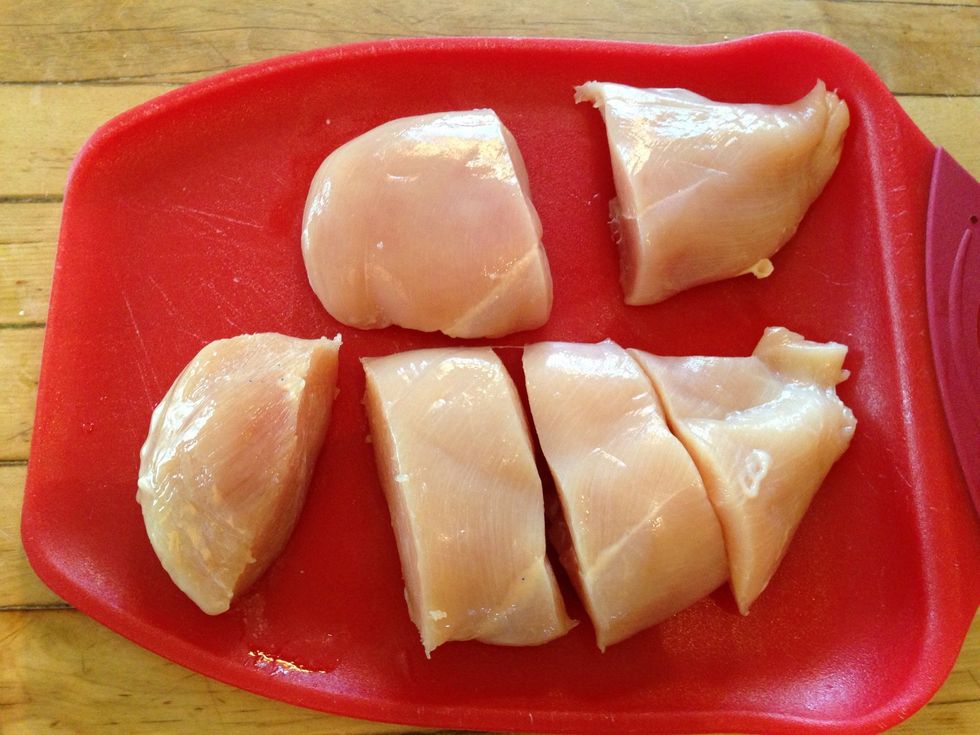 Cut chicken in half or in fourths, whichever you prefer, then brush the chicken with butter on each side.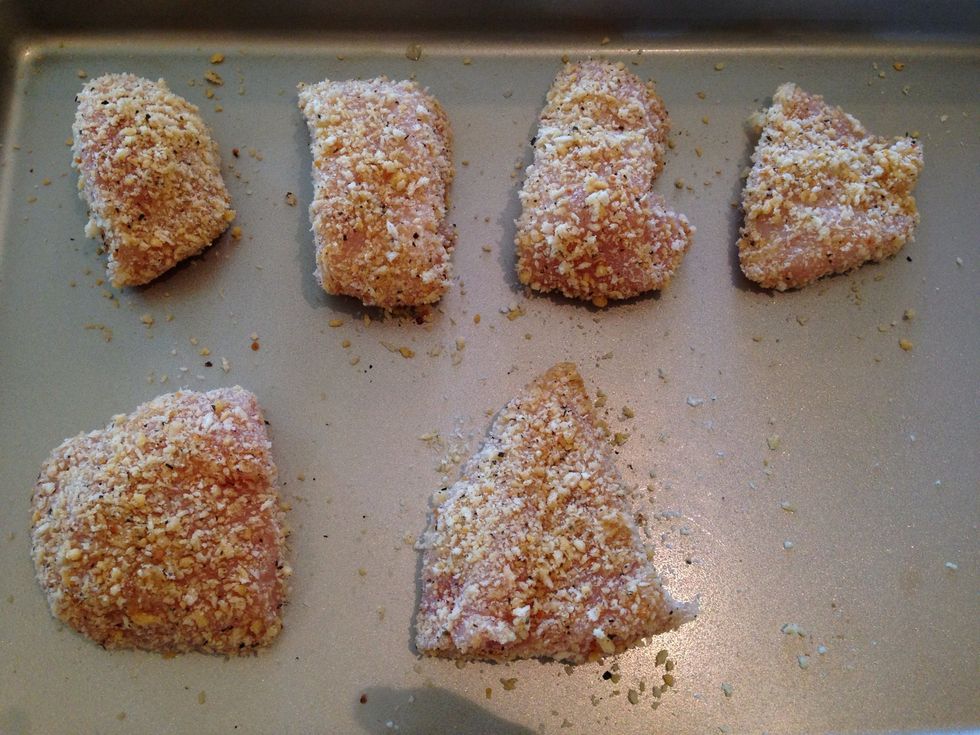 Coat the chicken in breadcrumb mixture and set on baking sheet, spraying lightly with oil once again before putting into oven. Bake for 20 minutes then flip each piece and bake for an additional 5.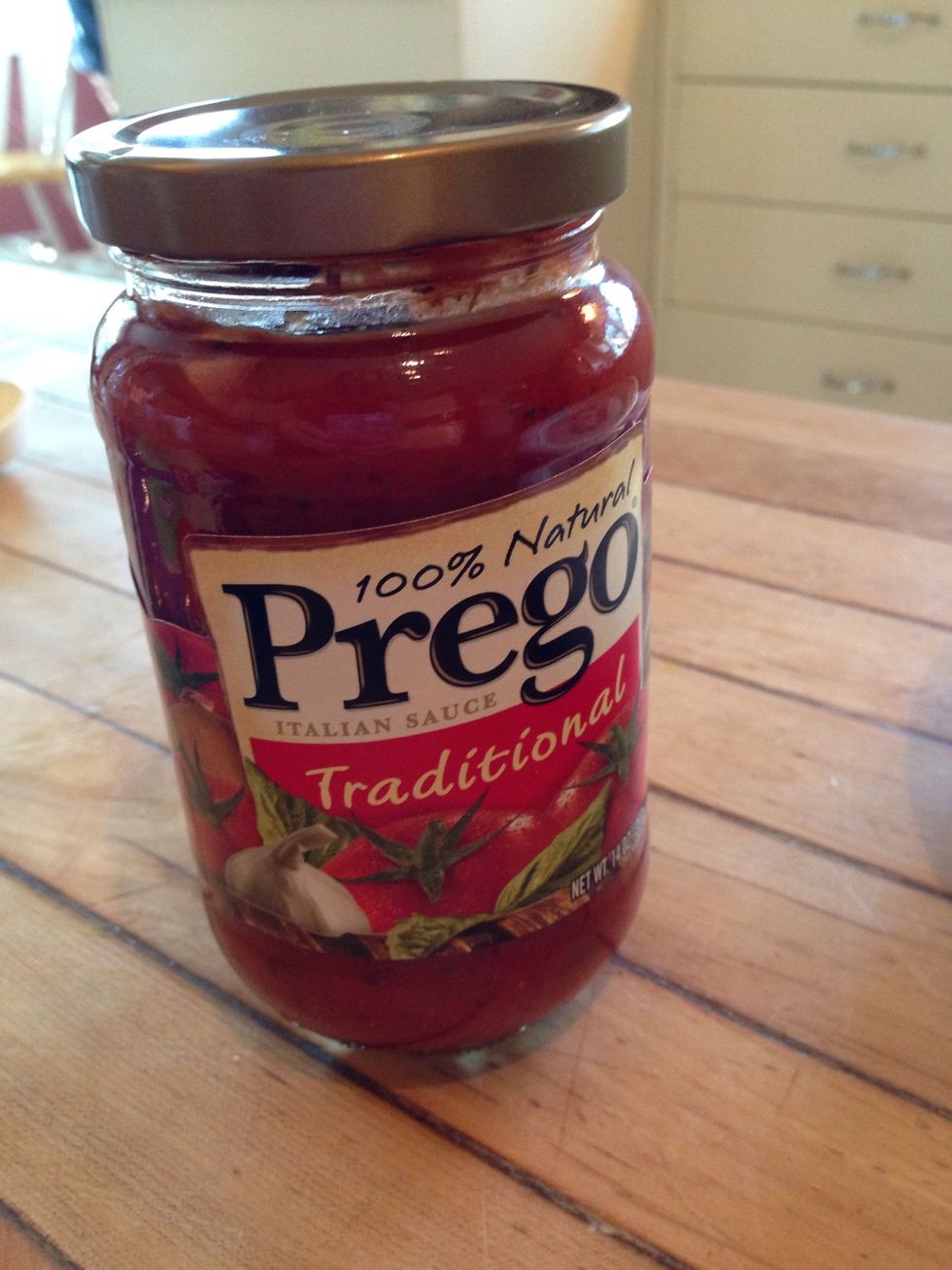 After your chicken has been cooked for 25 minutes, cut into it to make sure it's cooked all the way! Then put one tablespoon onto each chicken piece (or however much you want)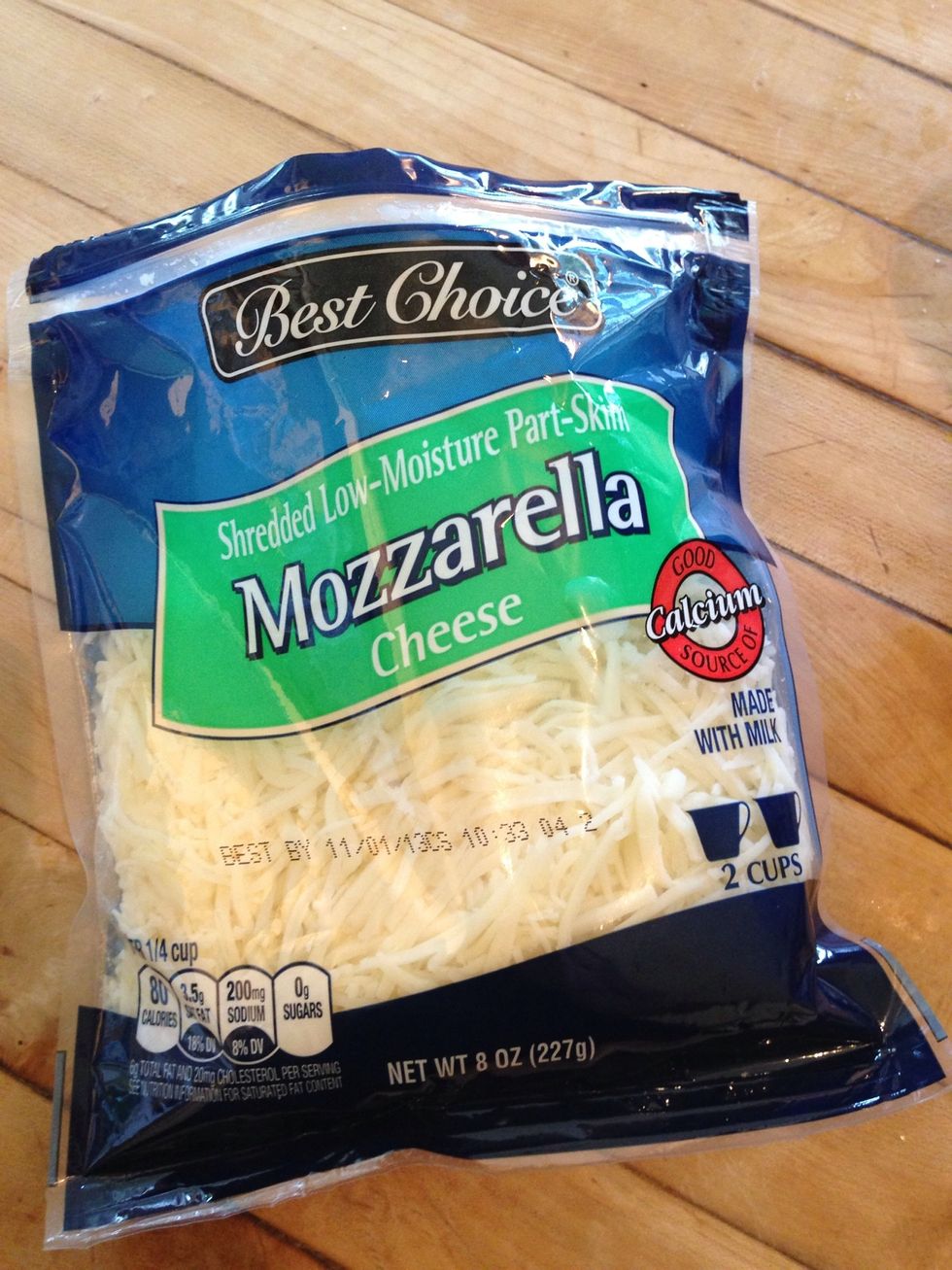 And 1 1/2 tablespoons of mozzarella onto each chicken piece (or again, however much cheese you want. I recommend a lot though, I wish I had once I had gotten them out and started eating mine.)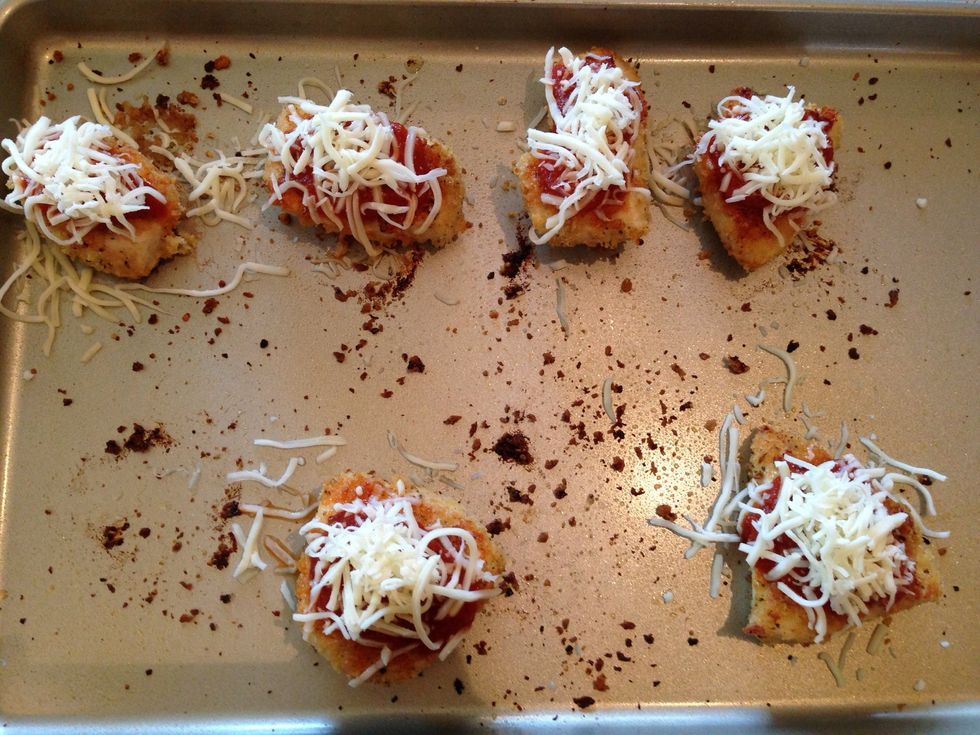 Put them back onto baking sheet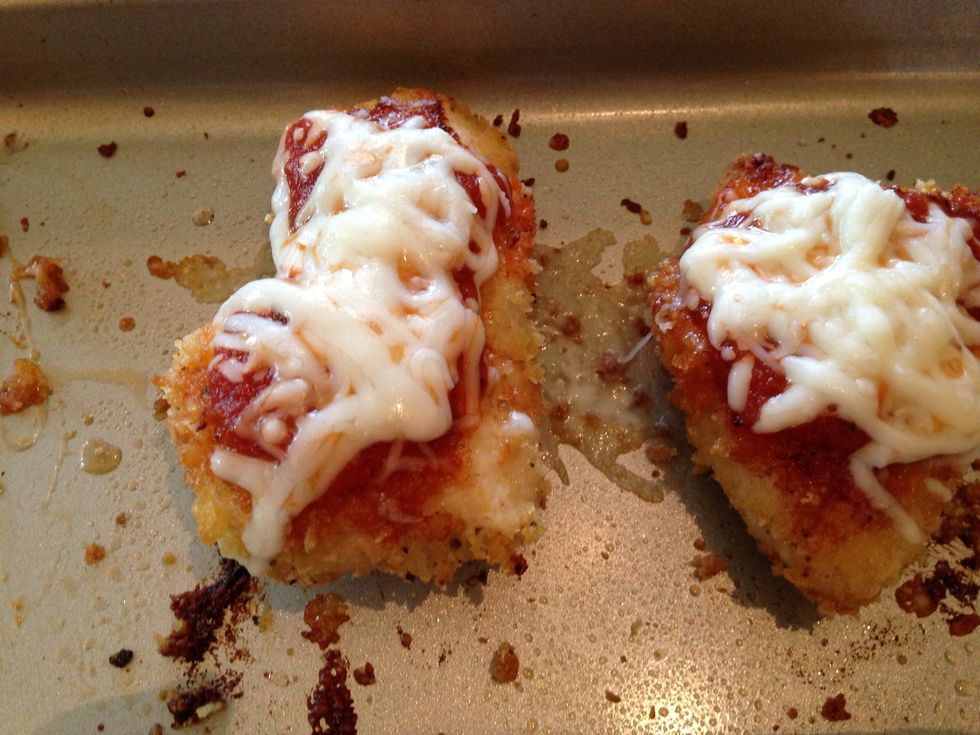 And bake until the cheese is melted!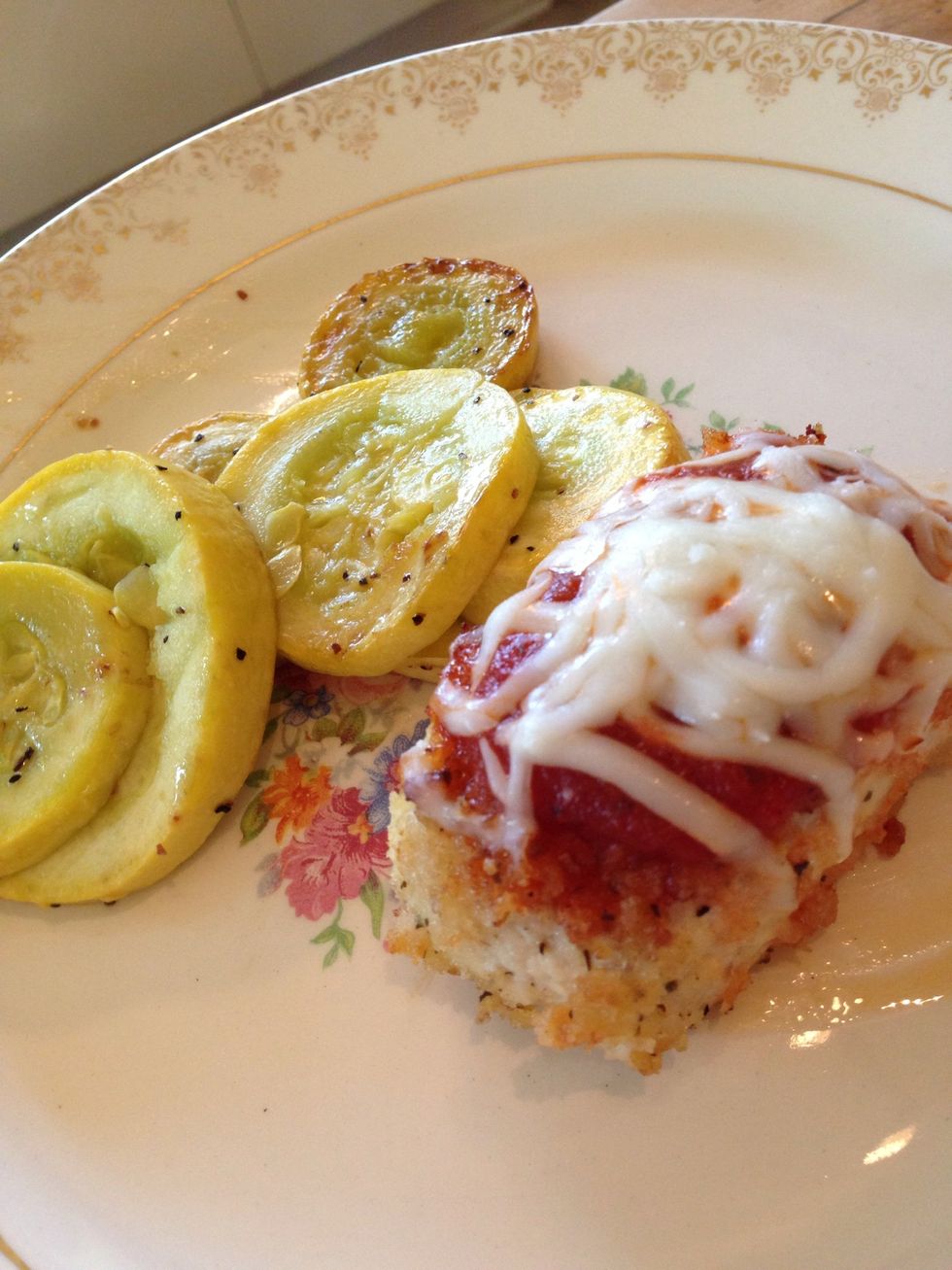 I served mine with squash for a healthier route, but usually people prefer angel hair pasta underneath their chicken! If you cut chicken into 4ths, each piece is 125 calories. If in half, 250 calories
2.0 8 oz Chicken Breasts
3/4c Seasoned breadcrumbs (I used Italian)
1/4c Grated Parmesan cheese
3/4c Reduced-fat mozzarella cheese
1.0c Marinara sauce
Cooking spray
2.0Tbsp Melted butter