How to make delicious korean style beef (bulgogi!!) *easy
A delicious sweet tasting korean style meal complimeted perfectly with rice as a side. Easy and quick to make
20
If you don't buy pre sliced beef (I'd recommend doing so), you can slice the meat like I did here. The beef is easiest to cut when put in freezer for a couple hours, so that it's hard, but not frozen.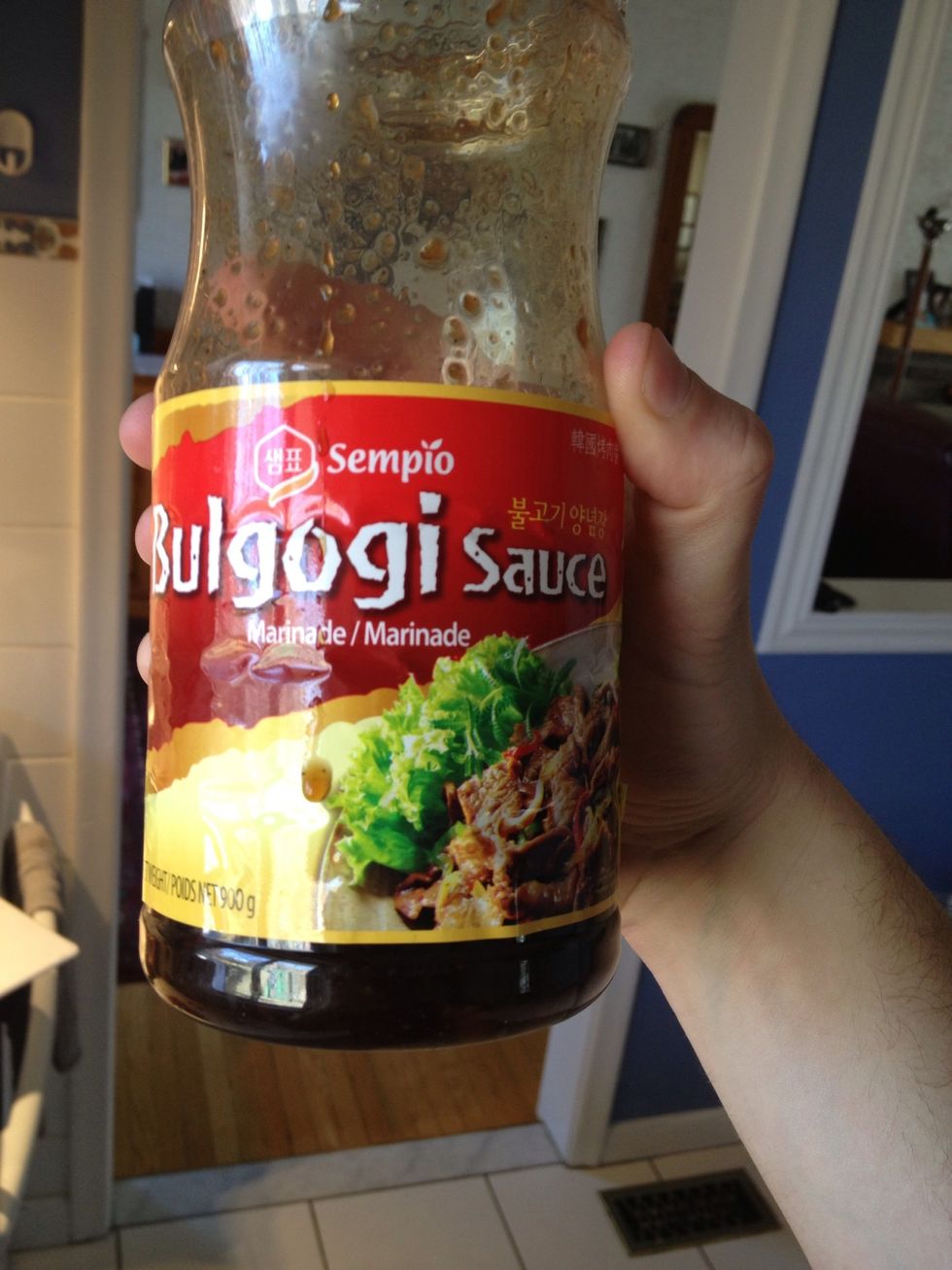 Bulgogi sauce can be found at most asian grocery stores, in the Korean section. Or at a Korean grocery store in your area. This one or one that says BBQ on it are good brands that I've tried.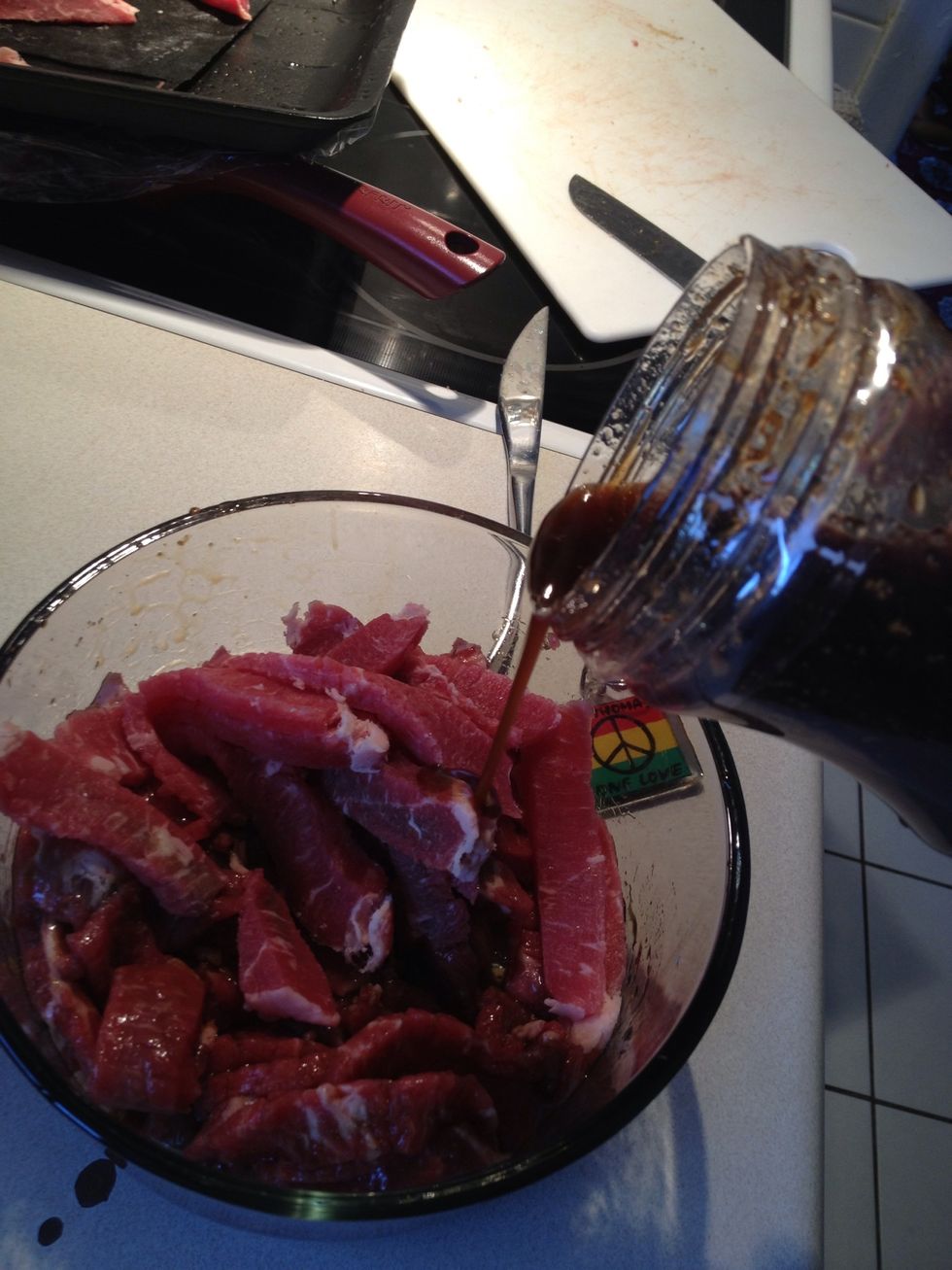 After beef is sliced and ready to go, we're gonna put it all in a bowl and then take our Bulgogi Marinade and pour it in. I just measure by eye. Mix in. You want all the meat covered and soaking in it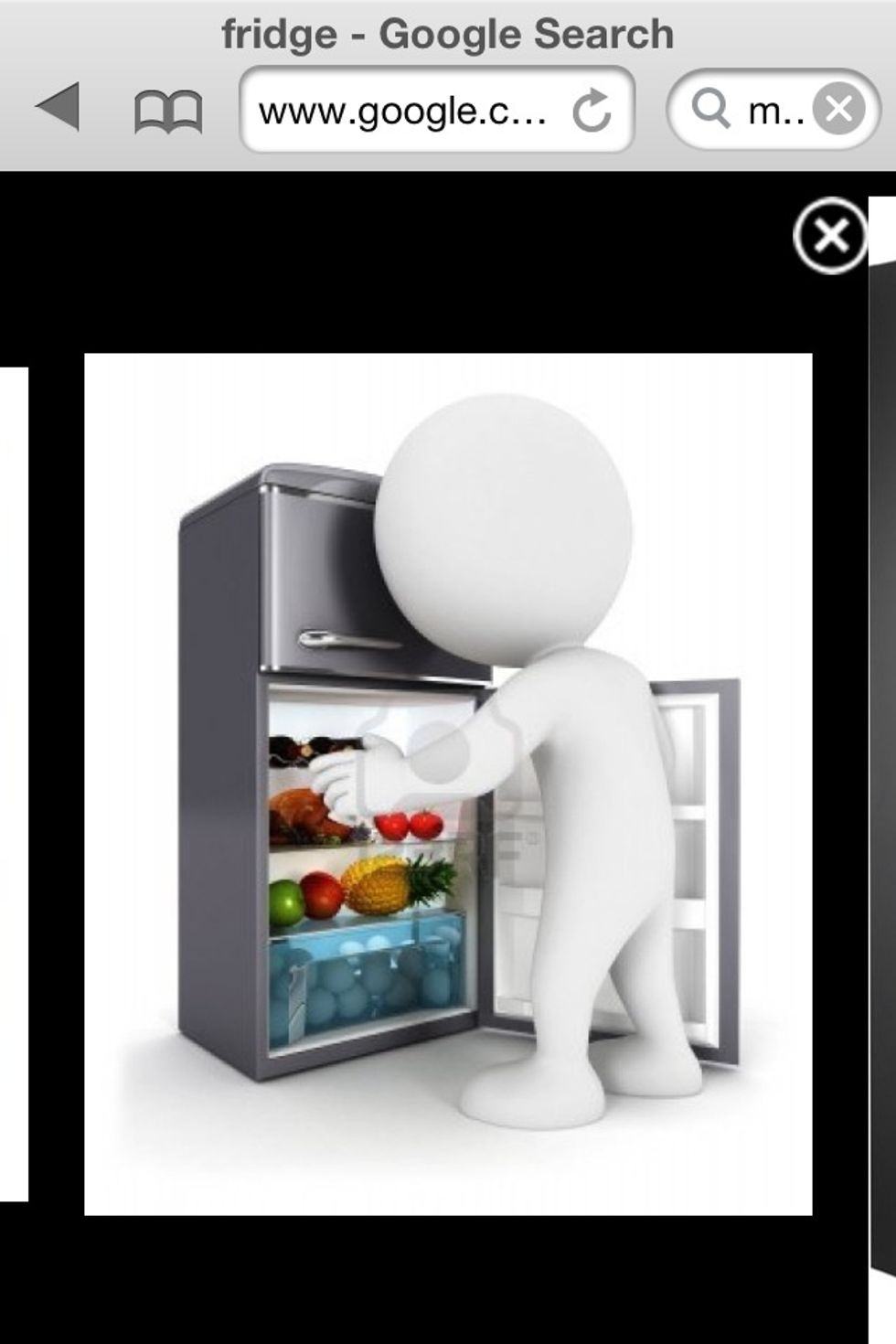 Allow meat to marinade for a couple hours. This step will definitely help create the ultimate taste!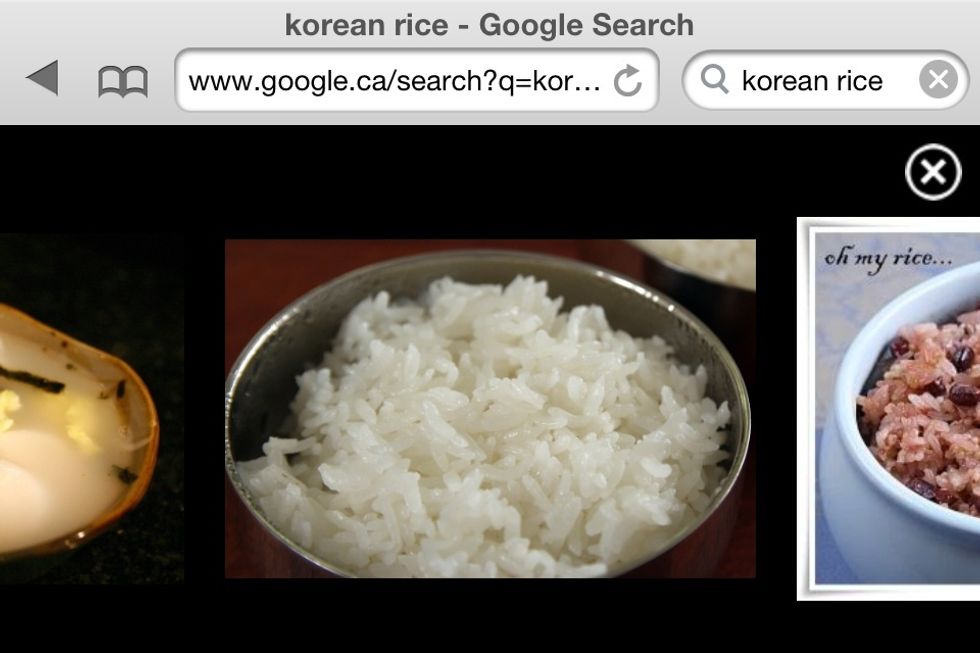 Rice can be hard to perfect, but I found a way to make it good almost everytime! For 1-2 people, 1 cup rice for every 6 cups water. Boil water. Add rice. Sample til soft. Drain. Butter & salt to taste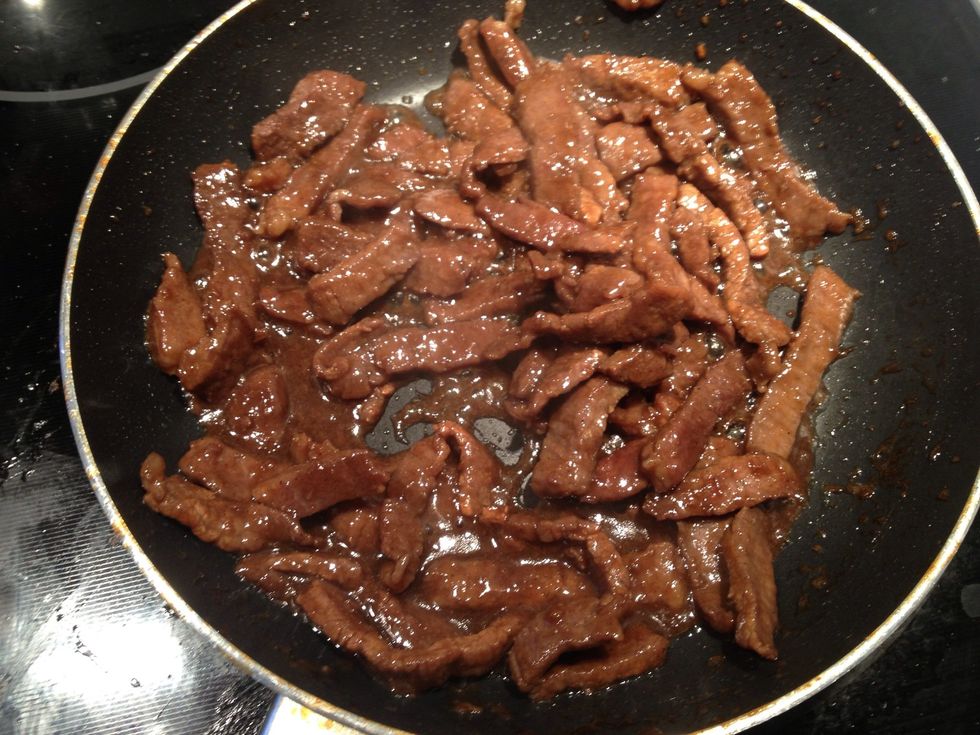 After meat is marinated, turn stove up 3/4 high(we want it hot) and throw the bulgogi beef on there! keep stirring until brown and continue cooking until the sauce gets thick almost like a gravy.
I was making this for 3-4 people, so I had 2 pans going and the rice is back there cooking as well. mm mmm smells soo good! You can add vegetables as a side if you'd like.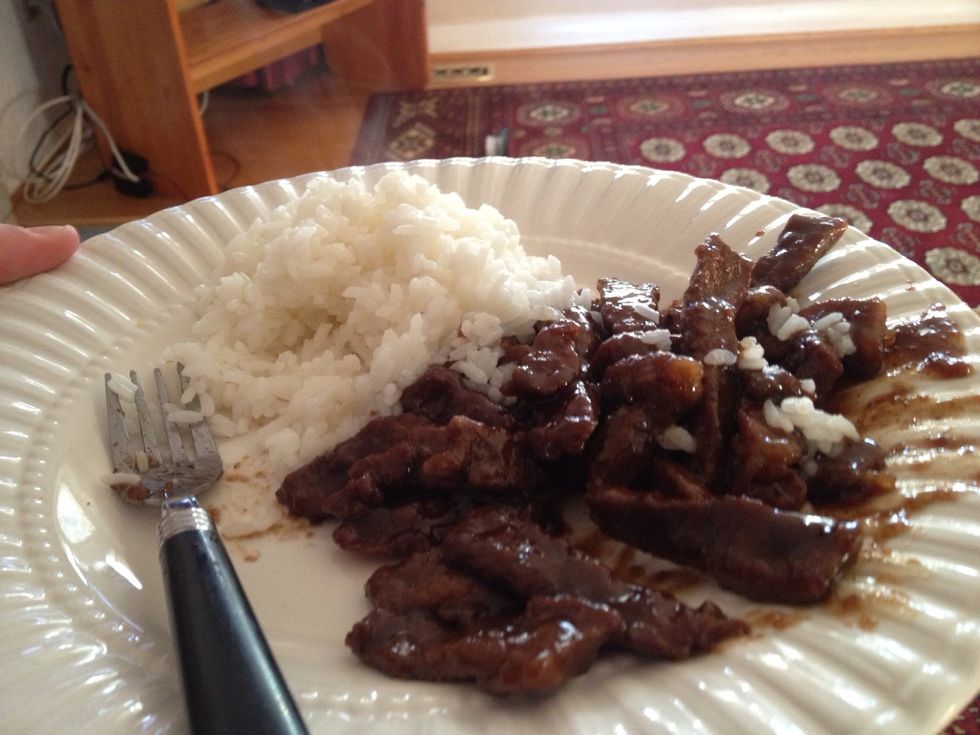 Serve hot! dig in... so absolutely delicious. 👍😍😄🍴🍻 My old boss who is originally from Seoul, South Korea introduced me to this meal. Hope you enjoy!
Thinly sliced beef (sirloin or other prime cuts)
Bulgogi marinade
Pan
Rice (Korean style rice if possible. Sticky rice.
a pot