Make Delicious Kale Chips (Sweet and Salty)
3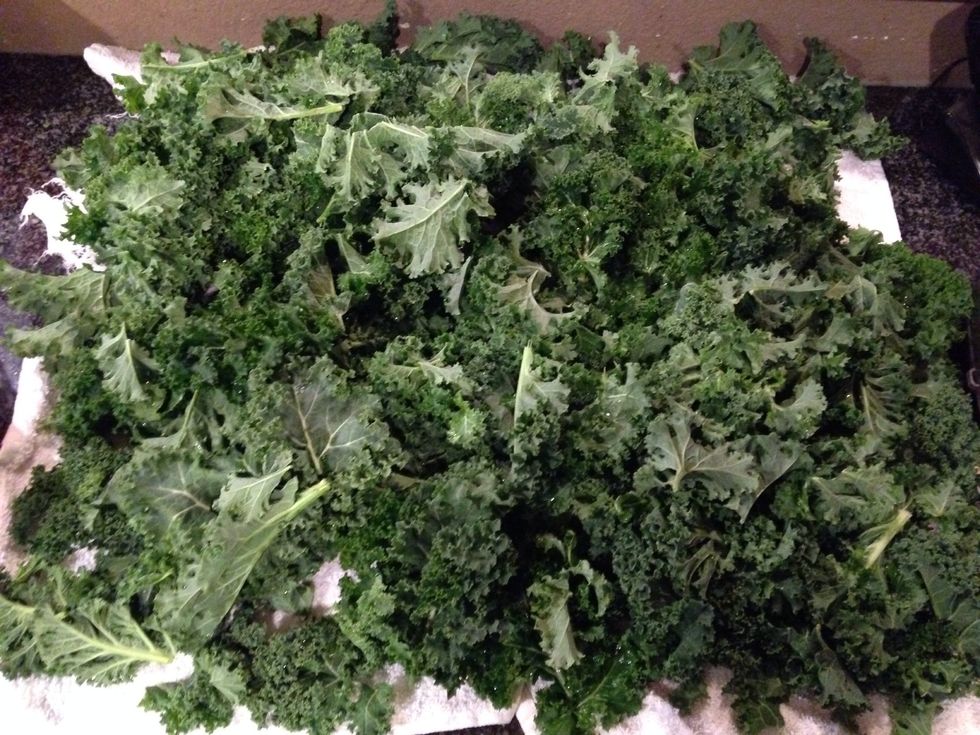 Wash the kale and remove from the large stem. Lay on towel to dry.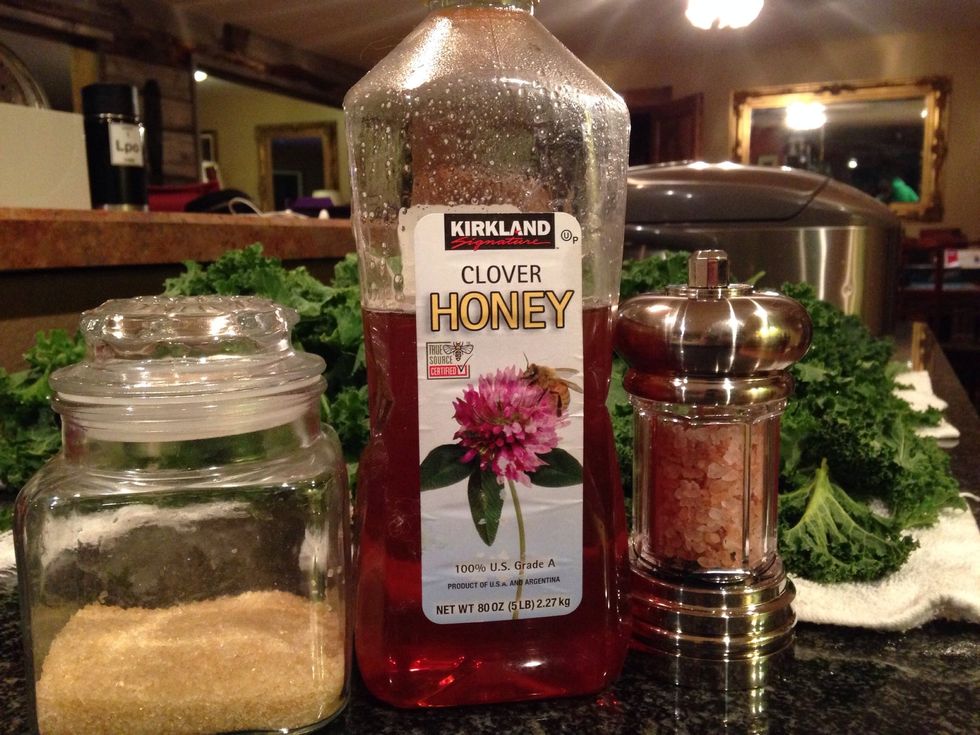 Gather your ingredients. I made 2 different batches. One with pink salt and raw sugar. One with honey and pink salt.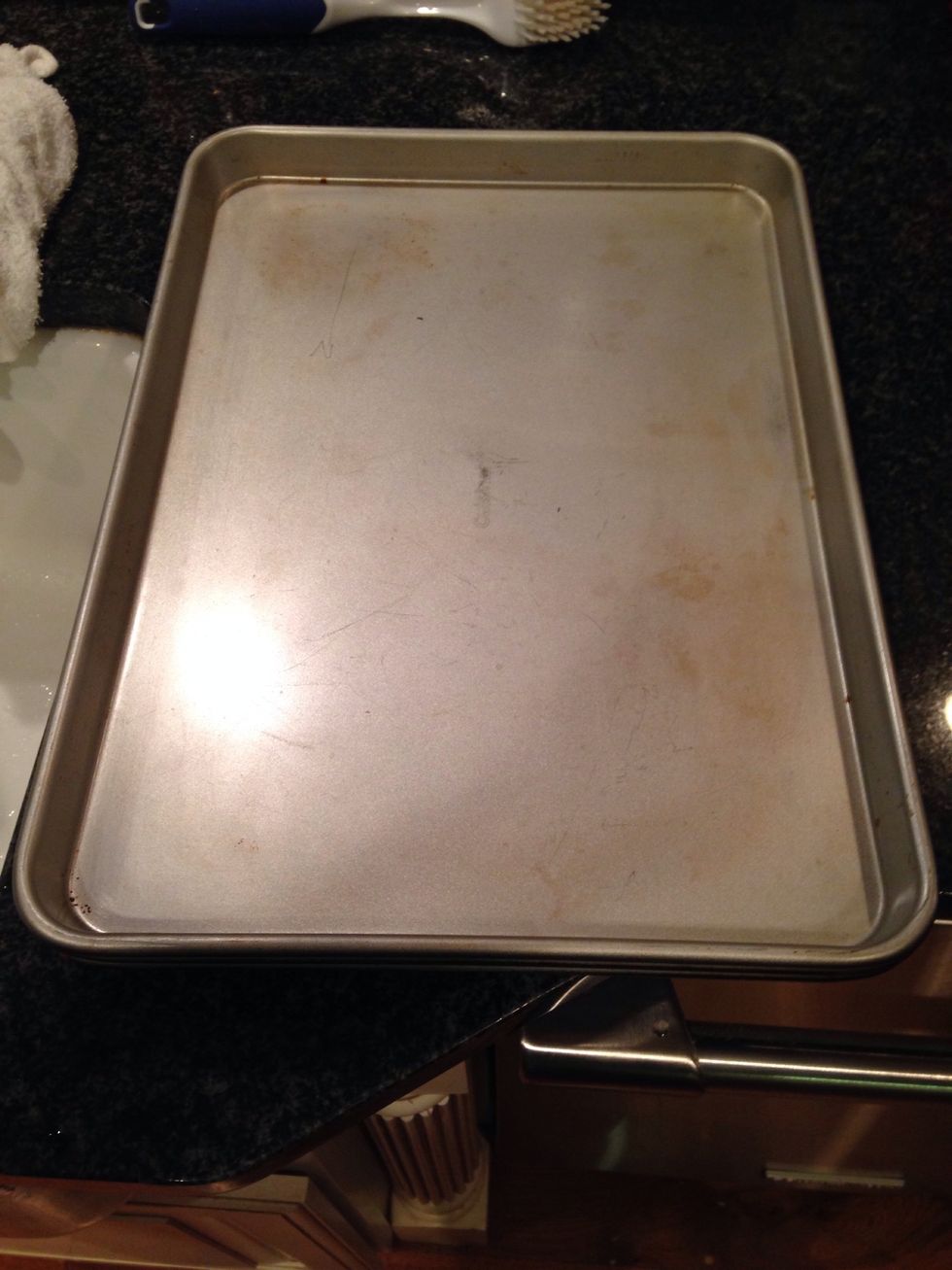 I used 6 bunches of kale which cost about $1.24 each from Walmart. I divided the kale to make 2 different flavored batches. I used 3 cookie sheets at a time. Pre heat the oven to 300 degrees F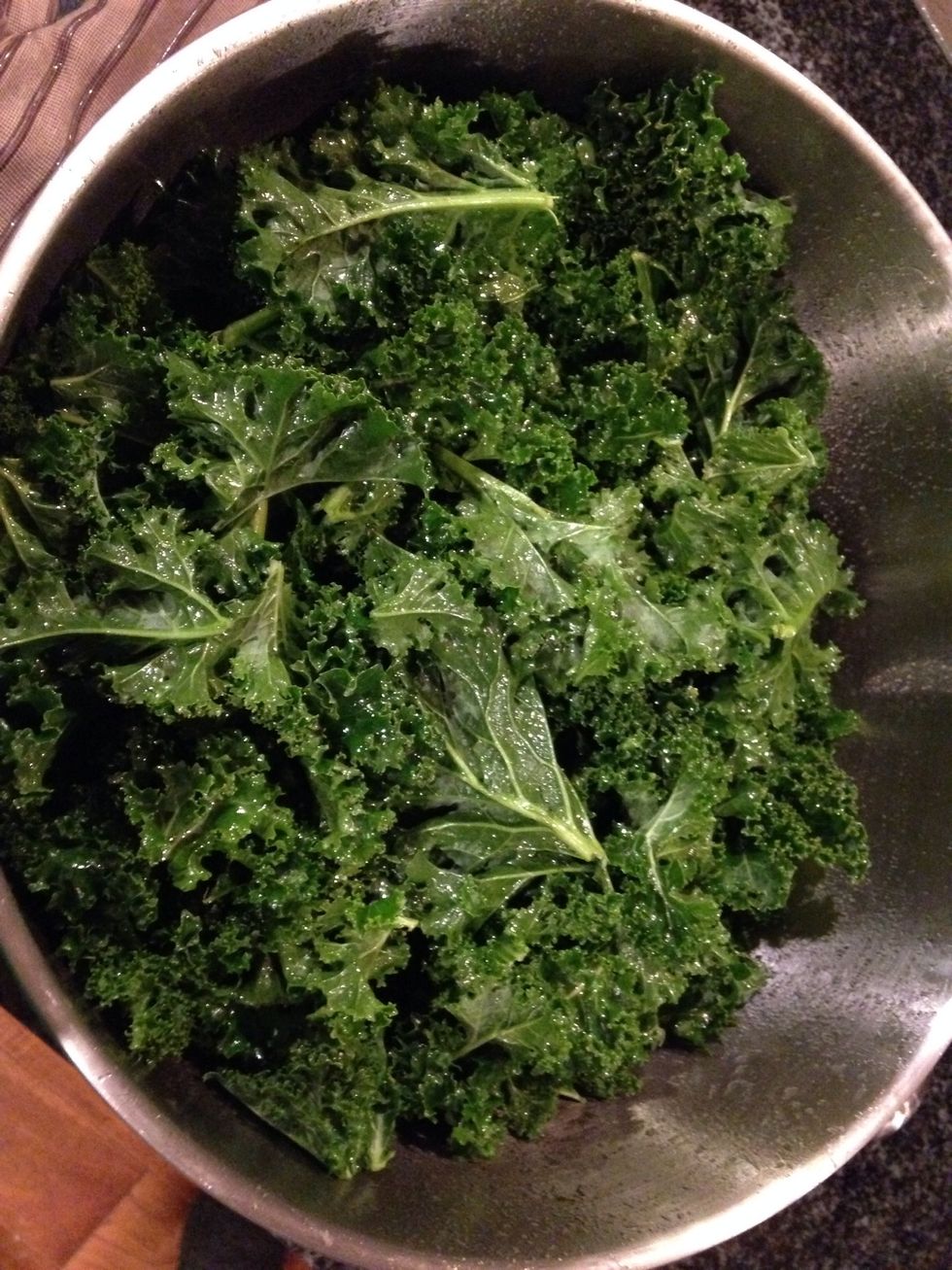 1st batch was mixed with olive oil (enough to coat but not too much) about 2 tablespoons. Once it was spread onto the sheets I lightly sprinkled them with pink salt and raw sugar.
For the 2nd batch I pre mixed 1/3 cup of honey with 3 tablespoons olive oil. I poured the mix over the 2nd batch and coated it completely. I sprinkle the tray lightly with pink salt and baked.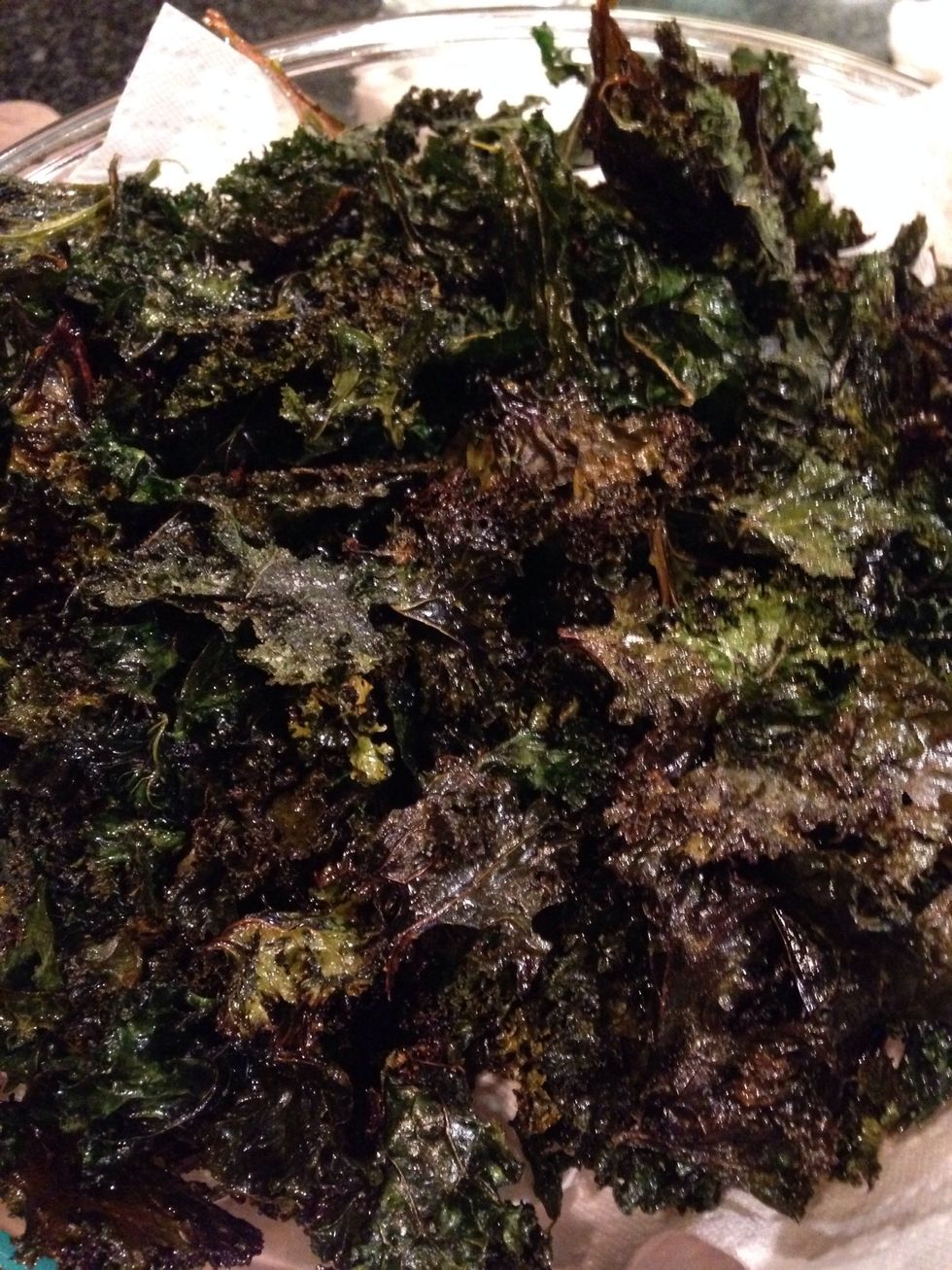 I slow roasted the 3 trays (rotating as needed) on a temperature of 300 for about one hr. I live in the mountains so if it's cooking too fast lower the heat. Only turning once if needed. Enjoy!
I store it in a bowel lined with paper towel and a lid on it. But it's so good, it usually doesn't last long! Hope you like it :-)
Kale
Pink salt
Olive oil
Sugar (white or raw)
Honey
Cookie sheets
Large bowl with lid
Paper towels