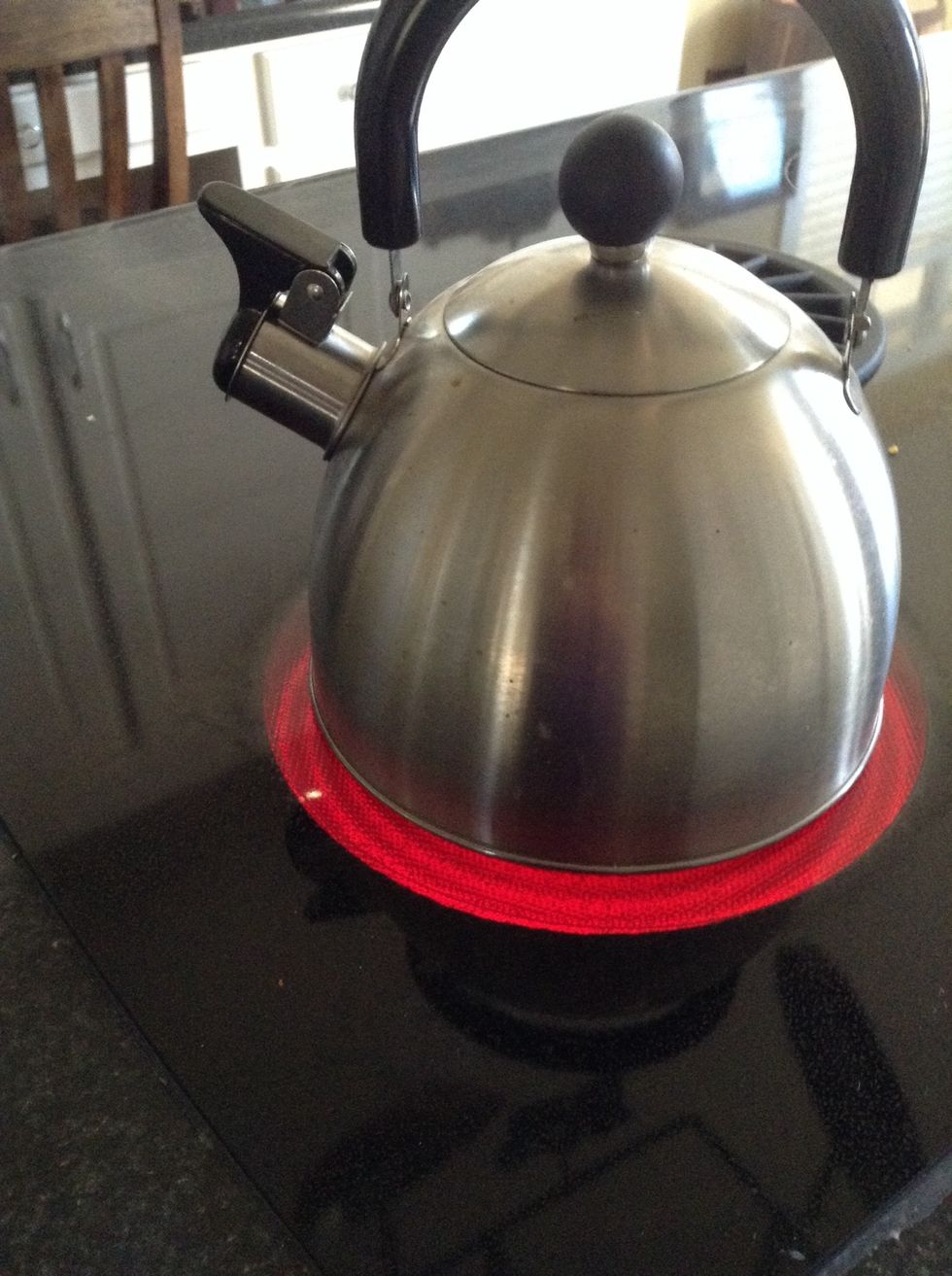 Boil the water in the kettle on high until hot.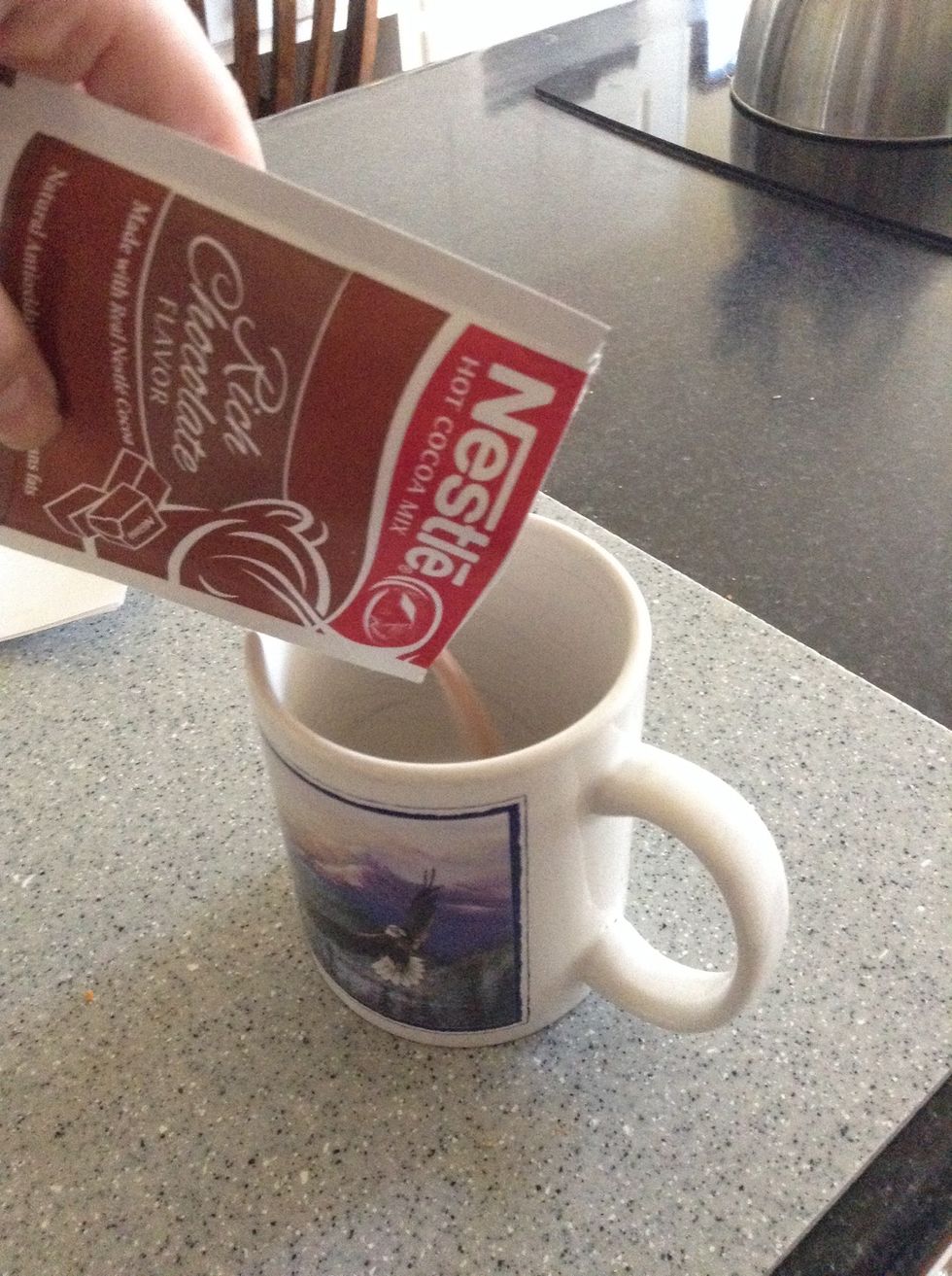 Pour all of your mix into your mug. I use Nestle hot chocolate mix.
If you are 12 or under get a parent to help you on the next step. The water is very hot and can burn you.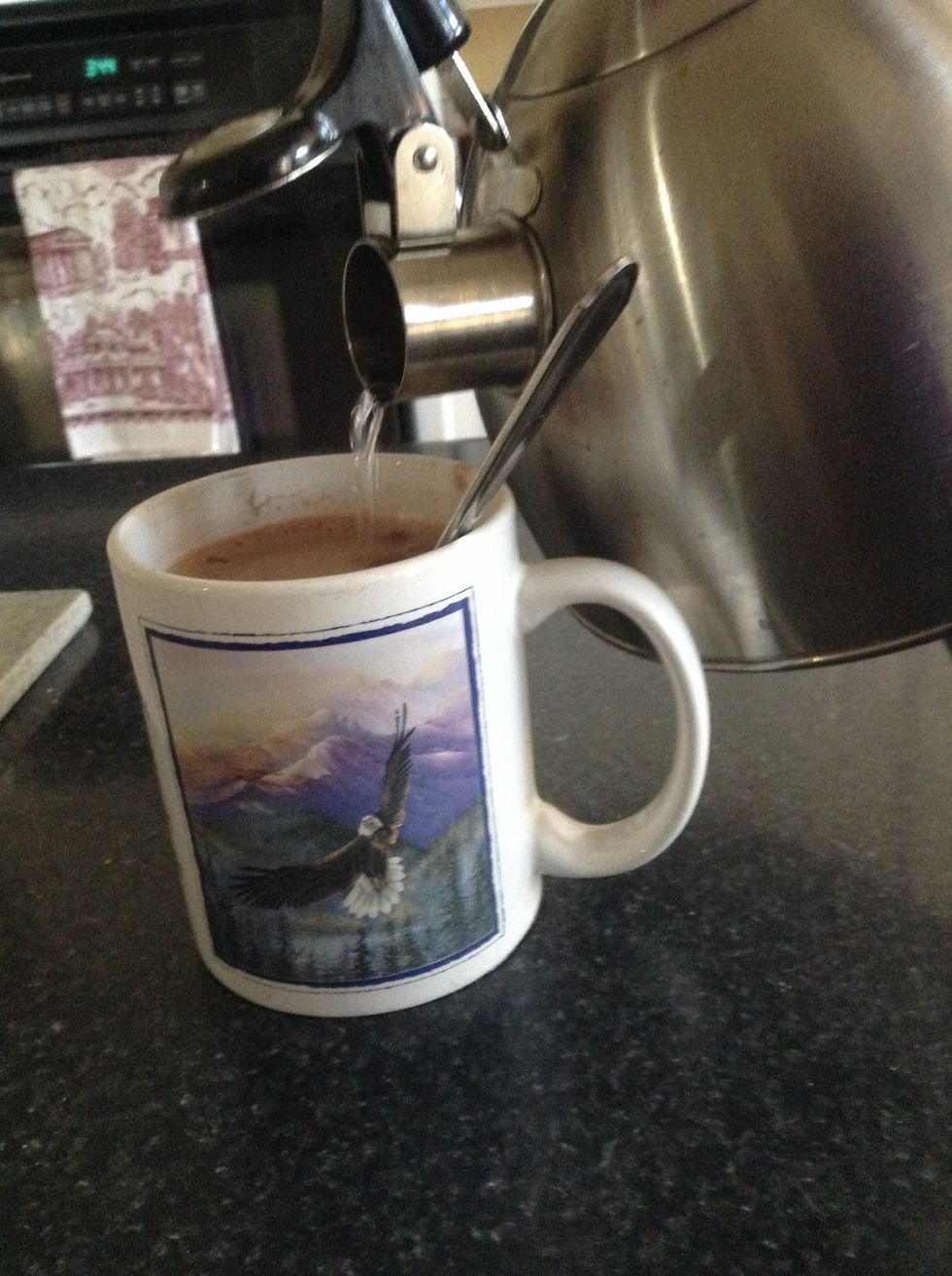 Carefully add the water.
You can drink it as it is now but I like to add the next things.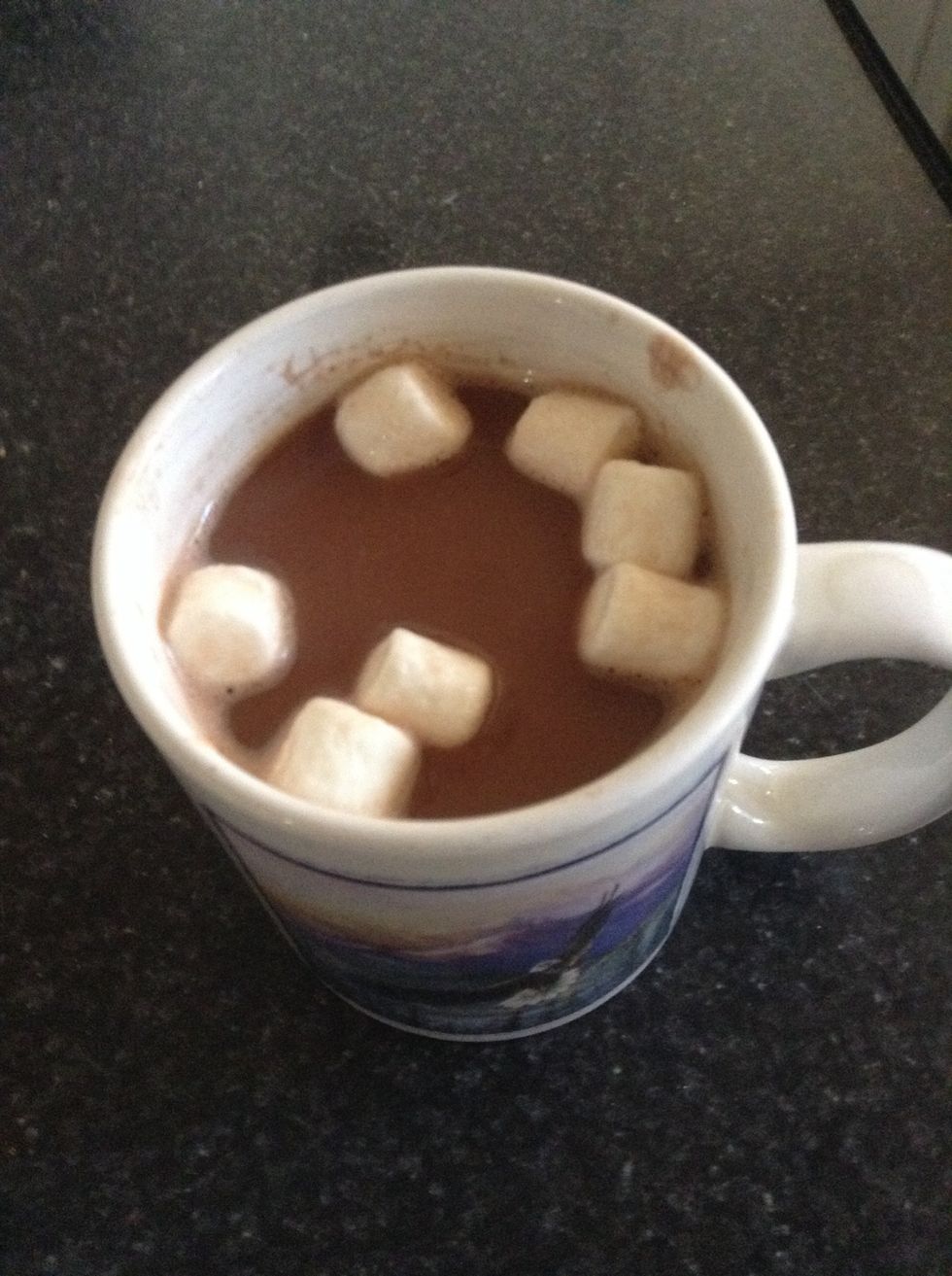 Add some marshmallows.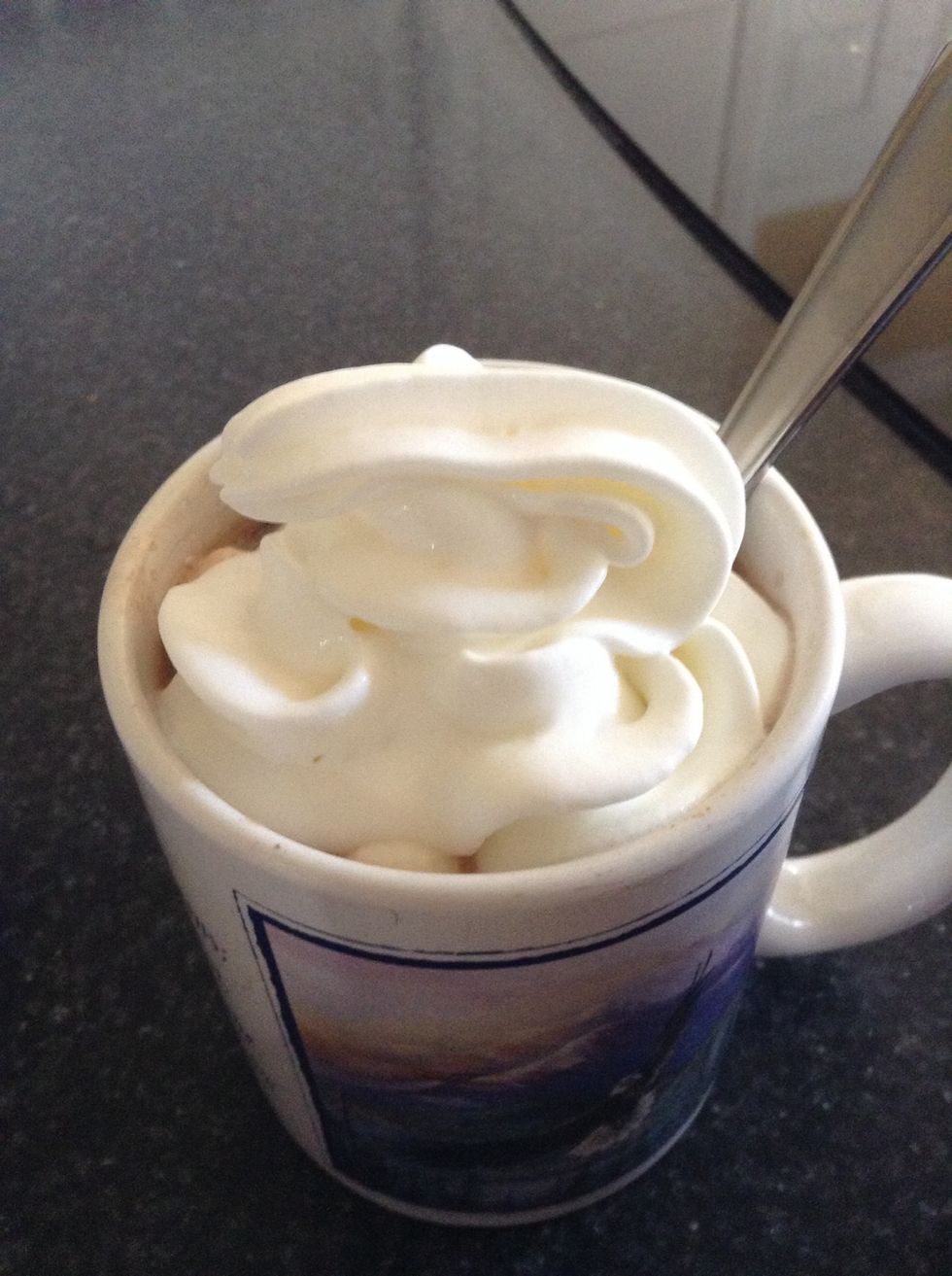 Whip cream too!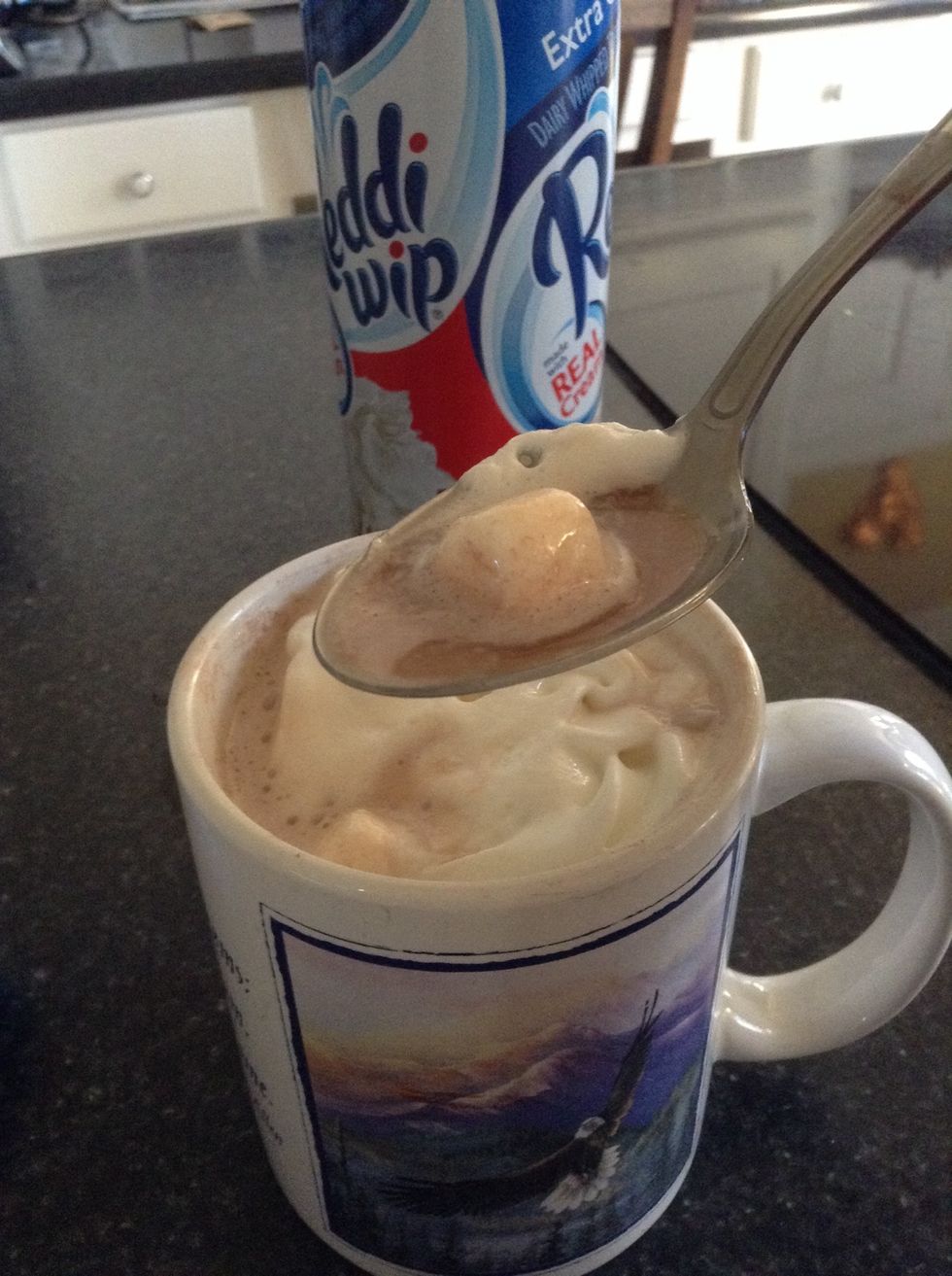 Great!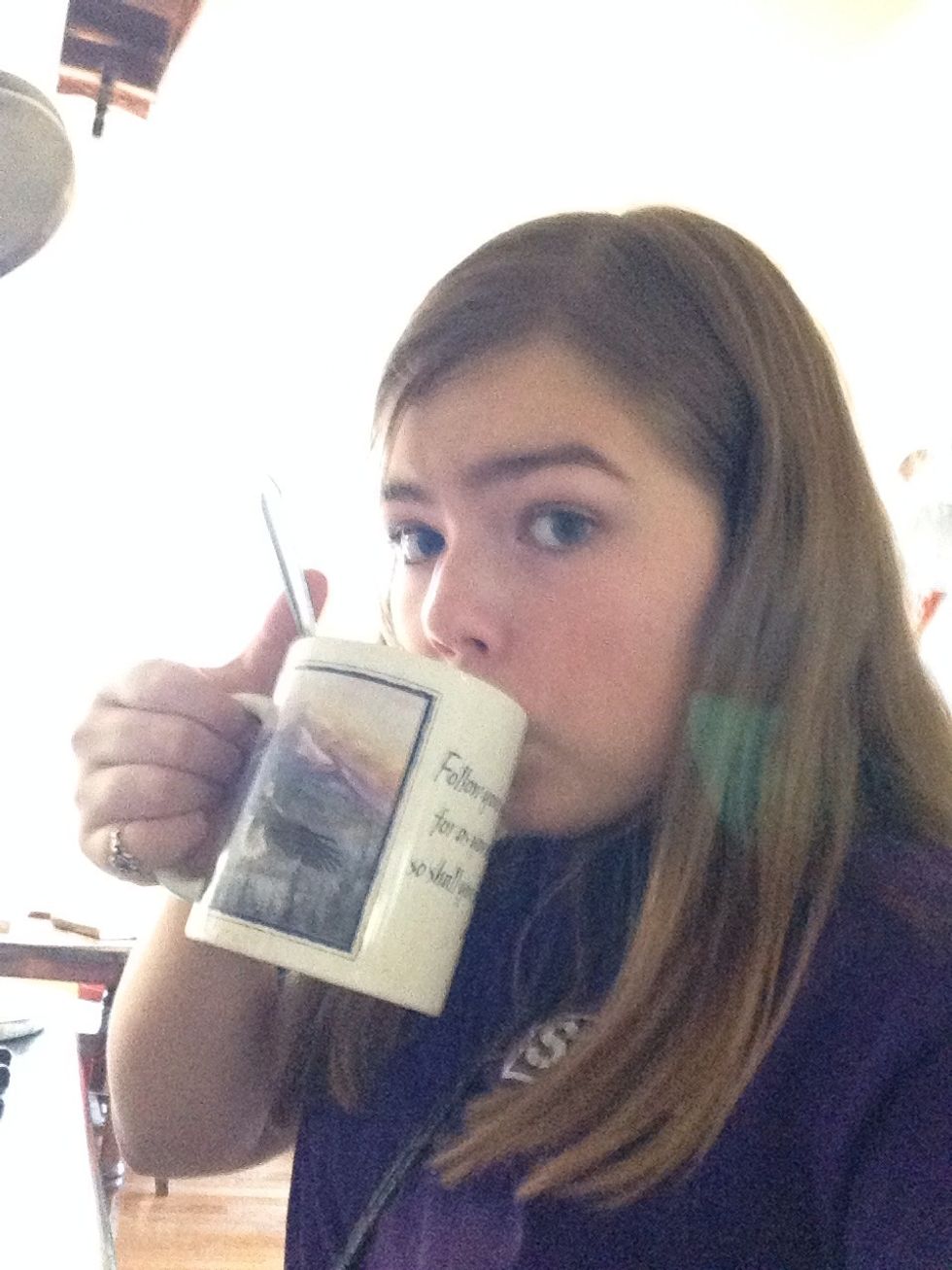 Mhmmmm delicious
Kettle
Water
Hot chocolate mix
Whip cream
Mini marshmallows
Spoon
Mug