Make Delicious Homemade Popcorn on the Stove!
167
This popcorn is so good that you will never want microwave popcorn again!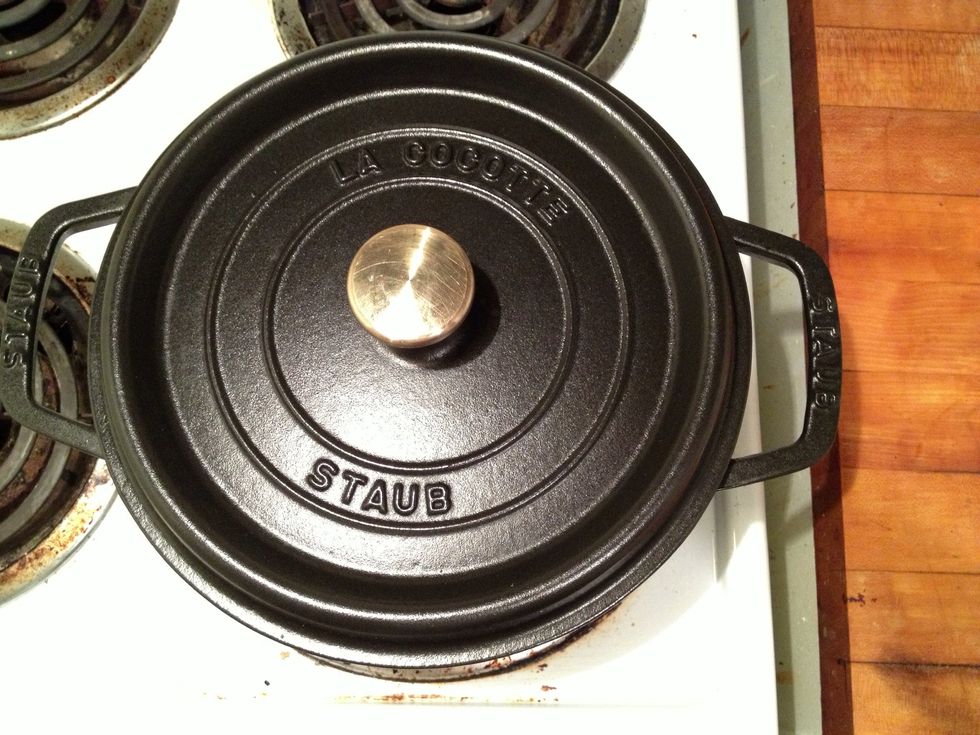 I like to use the new pot I got for my birthday from my girlfriend. It's a Staub enamel coated cast iron Dutch oven and it's amazing ! I do recommend a cast iron Dutch oven if you have one.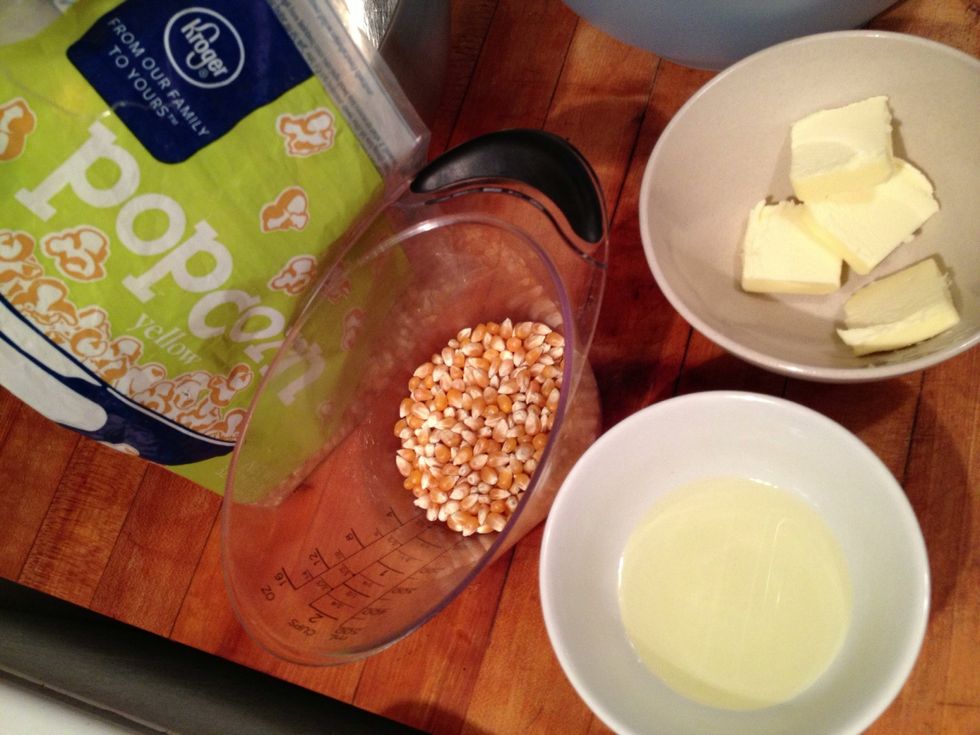 1/3 cup popcorn, 3 tbsp canola oil, 4 tbsp unsalted butter. Set your cast iron pot to medium low heat and allow it to heat up a few minutes.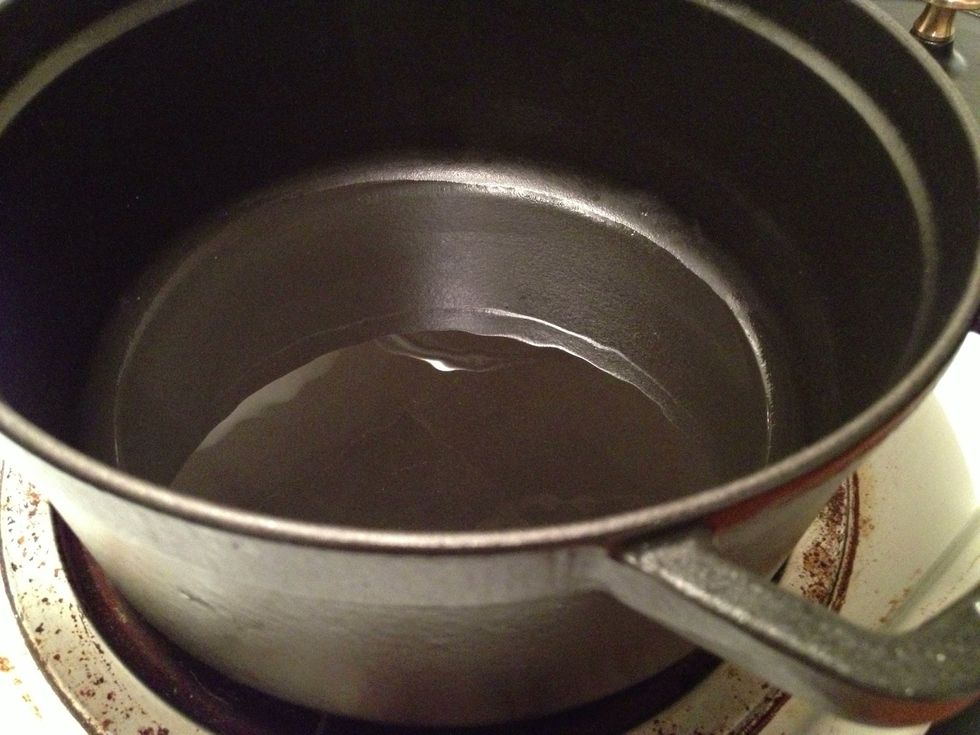 Add the canola oil to the pot. It should make a very thin layer of oil across the entire pan. Allow the oil to heat for a minute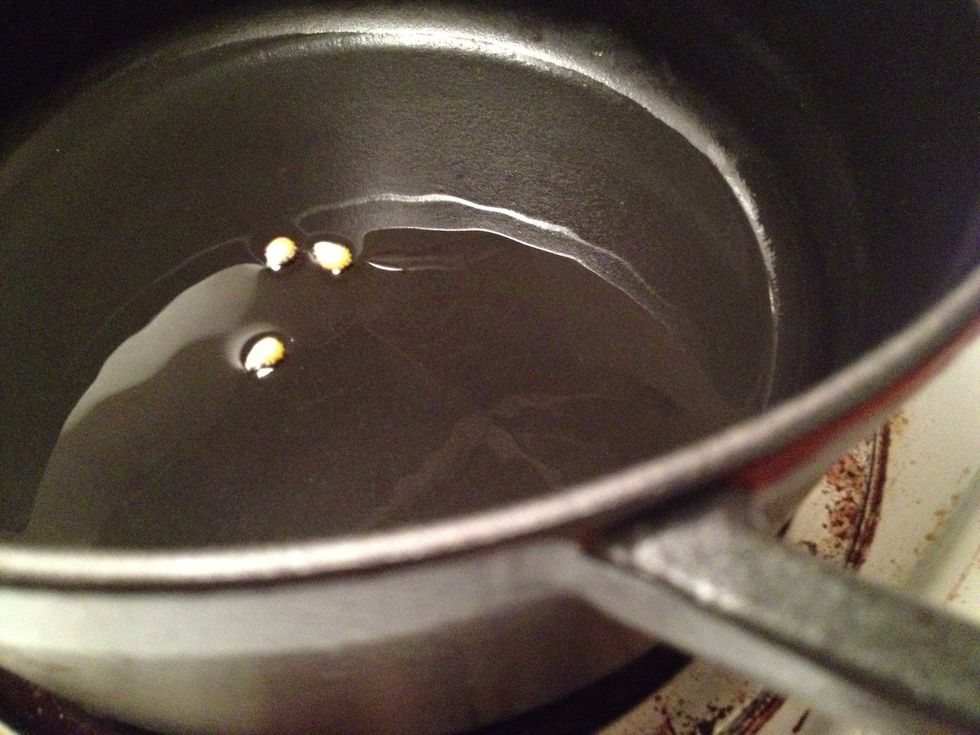 Add 3-4 kernels of corn to the pot and cover. This will serve as a timer to let you know when the oil has reached the right temperature to cook the popcorn evenly.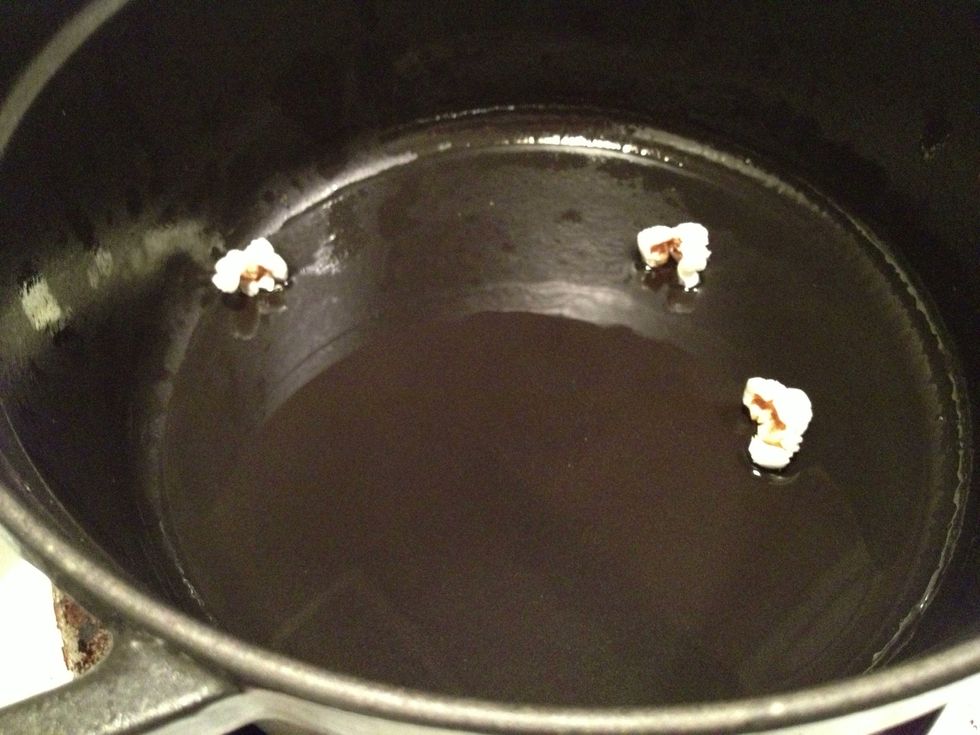 Even cooking means no burning and that most of the popcorn will pop. Once all the kernels pop, remove them from the pot.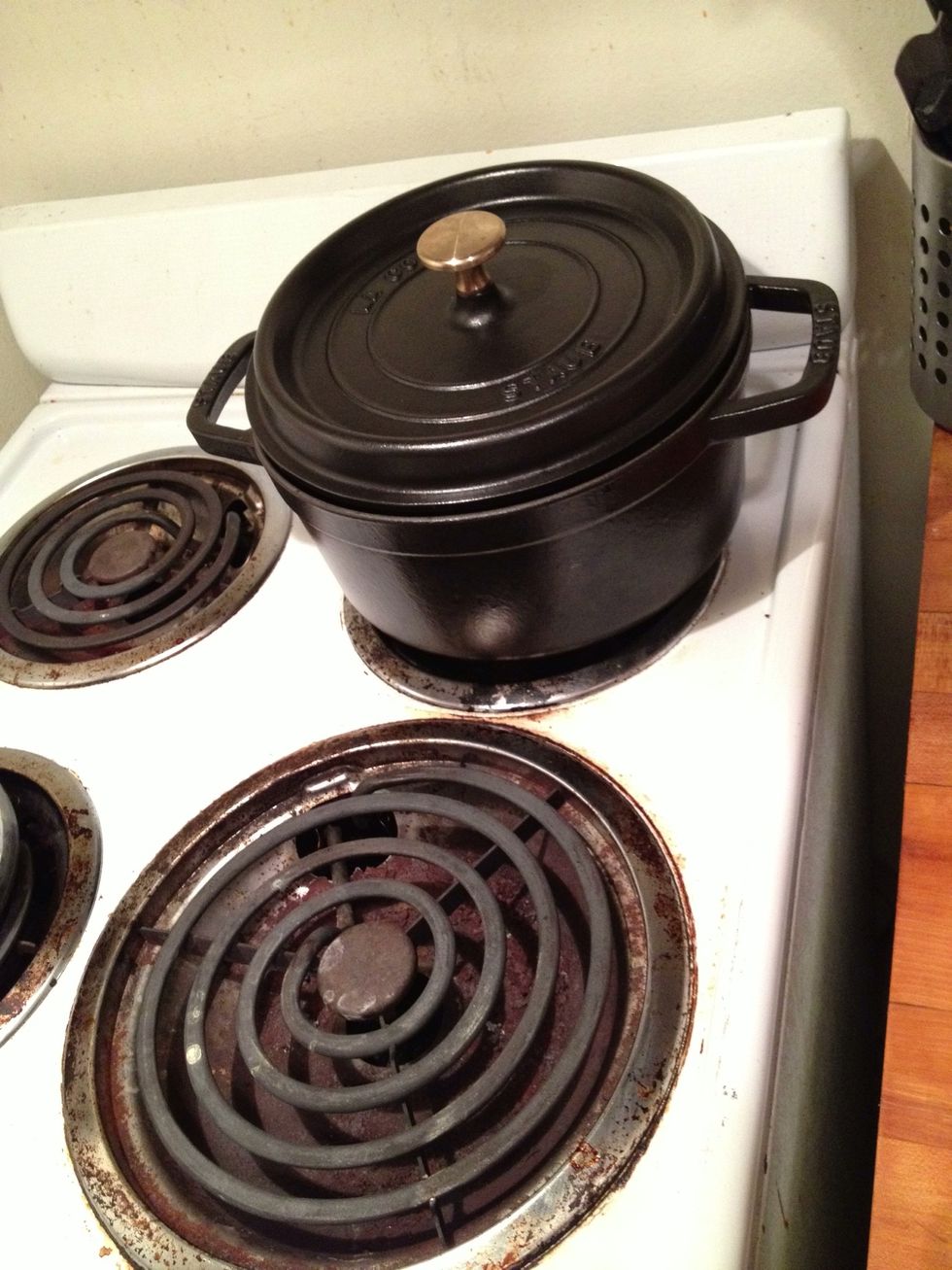 Once the oil has reached the right temperature, remove the pot from the heat (in this case I just moved it to the back burner)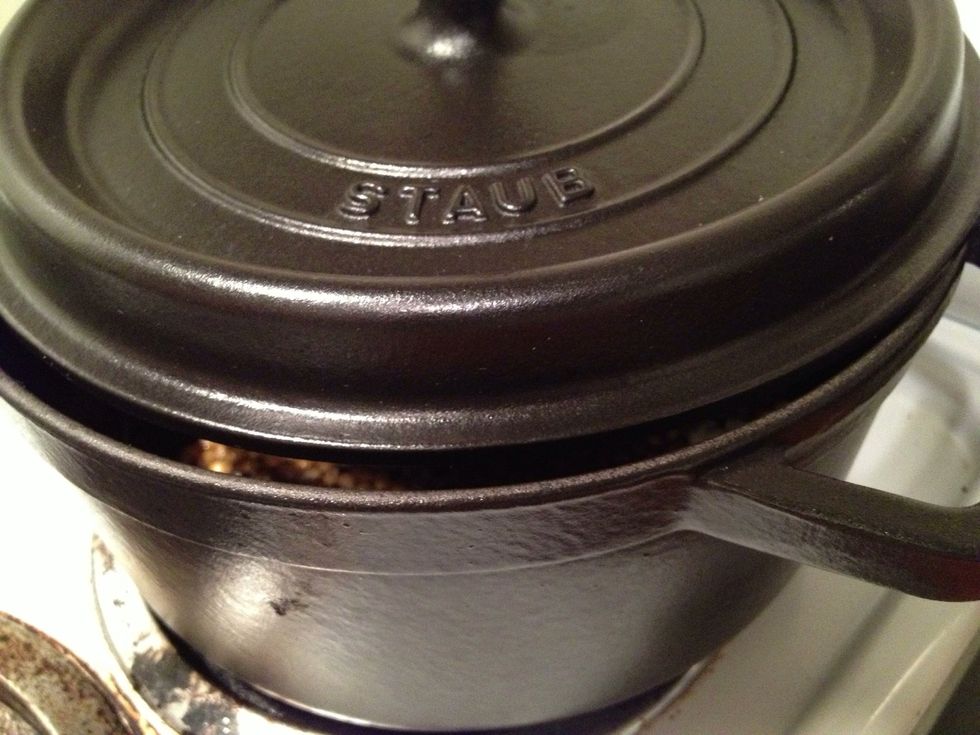 Add the corn to the pot in a nice even layer and leave the pot off the heat with the lid closed for 30 seconds and then move the pot back to the burner on medium low heat until the popping begins.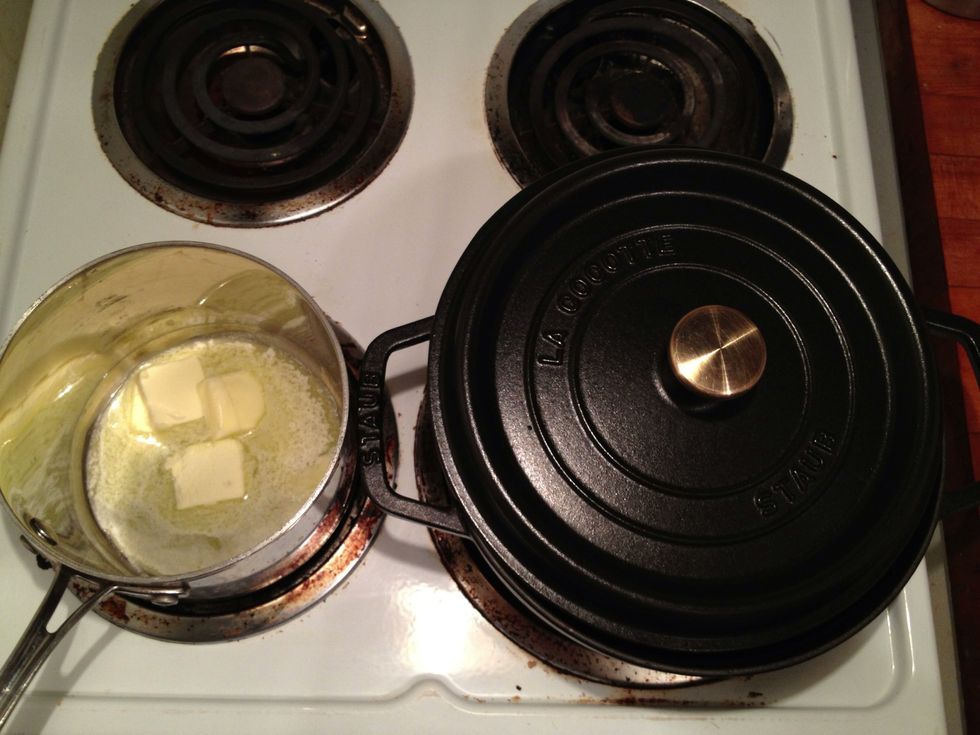 You can now crack the lid on the popcorn open just a tiny bit to let the steam out while it pops. This will make the popcorn more crisp. You can also melt the butter now on low in a small pot.
Add 1 teaspoon salt to the butter now and you won't have to add much salt(if any) when it's done.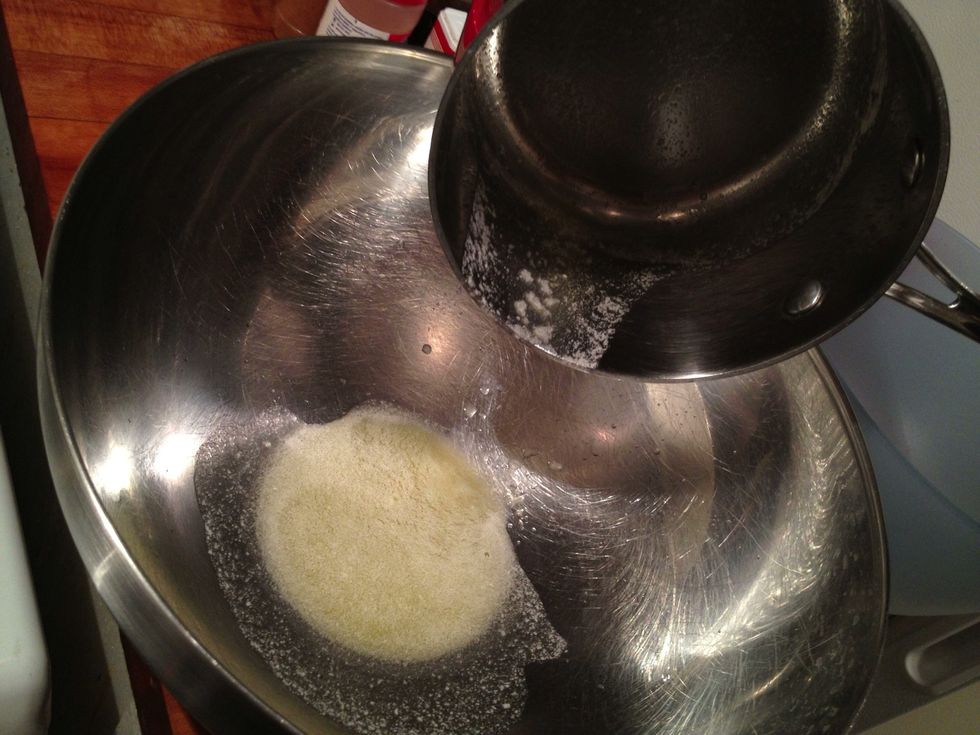 Pour melted butter into large bowl while its still good and hot.
Pour popcorn into the bowl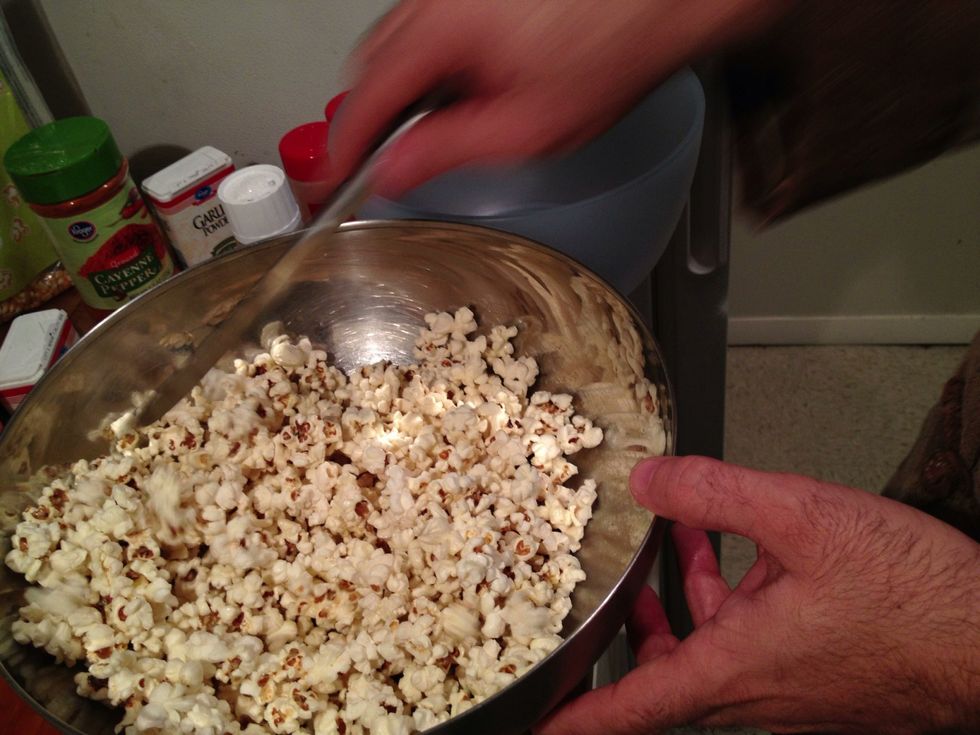 Immediately stir with a knife or shake until evenly distributed. check to make sure you don't need to season it with a little more salt and you are ready to eat! Orrrrrrr....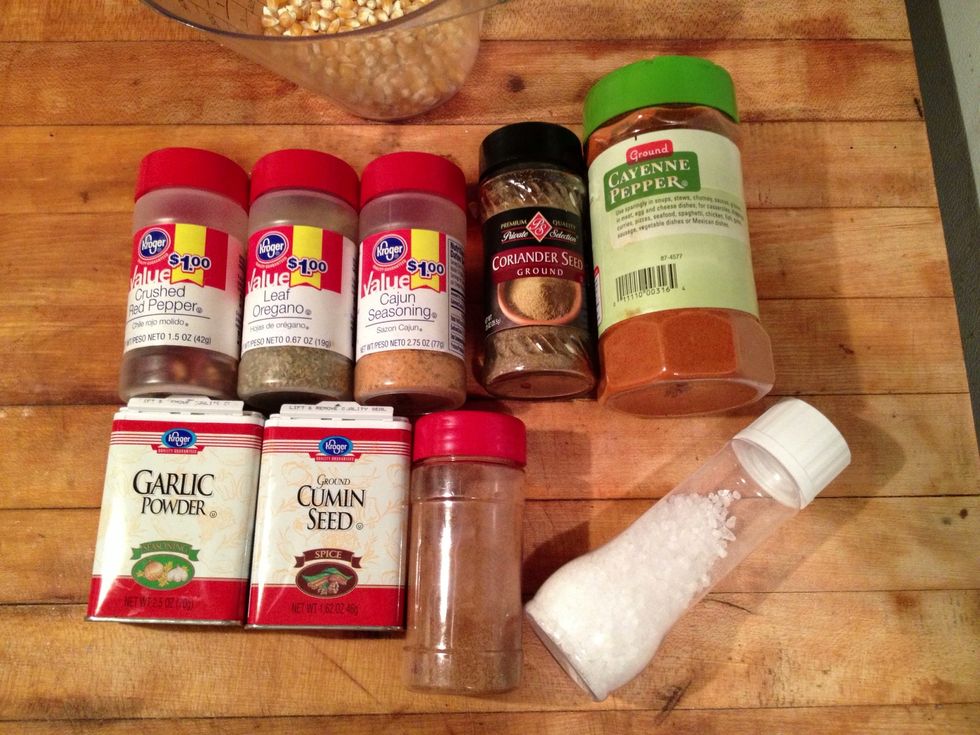 You can spice things up a little (pun intended) by seasoning the popcorn with the spice(s) of your choice... Garlic... Cayenne... Red pepper Flakes... Oregano... Cinnamon/sugar...Cajun spice... Etc...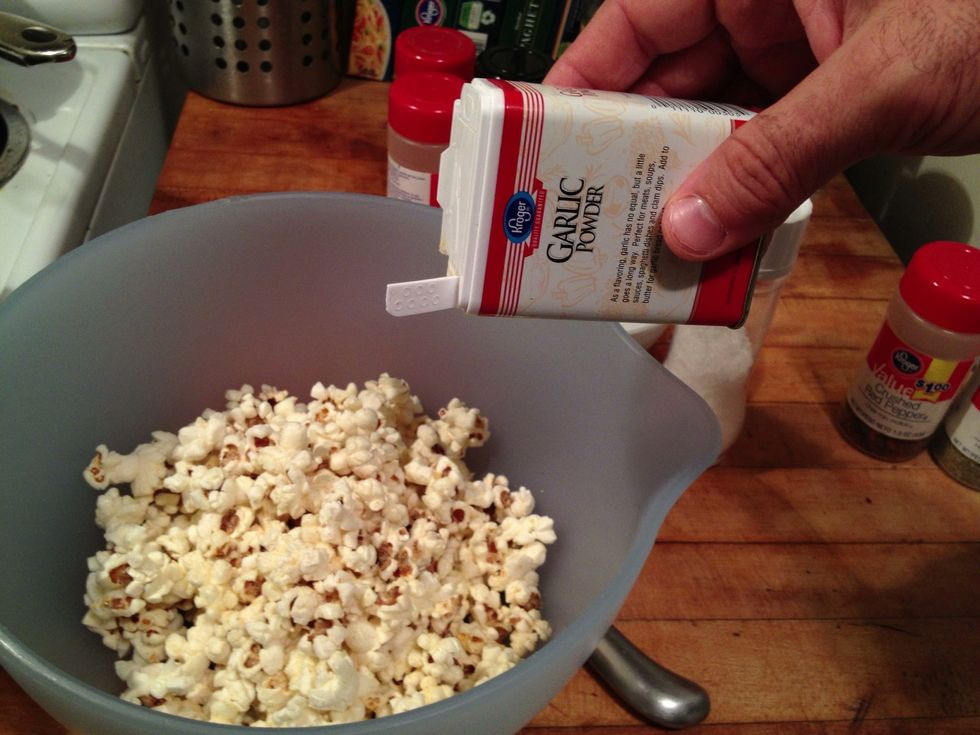 My personal favorite is garlic powder and cayenne pepper! Yum!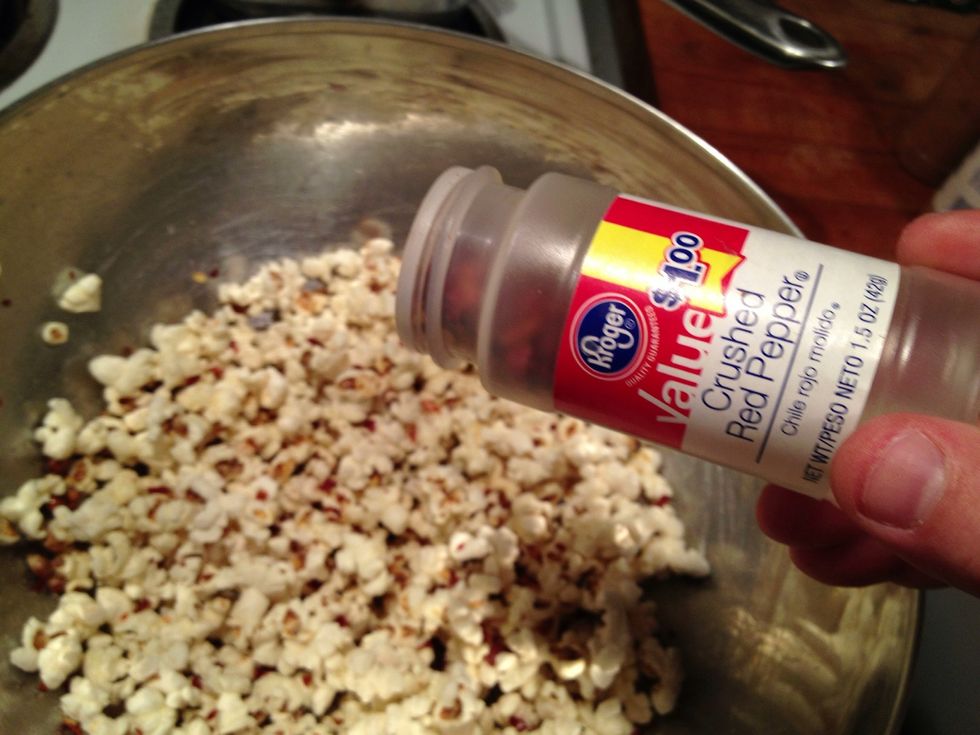 I usually have enough to make two kinds of popcorn from the one batch for some variety. In this case, my second choice was red pepper flakes, garlic powder, and oregano... Kind of a pizza like flavor!
Enjoy!!!! :)
1/3 cup yellow popcorn
2-3 Tbsp canola oil
4 Tbsp unsalted butter
Salt (to taste)