Preheat oven to 200oC / 390oF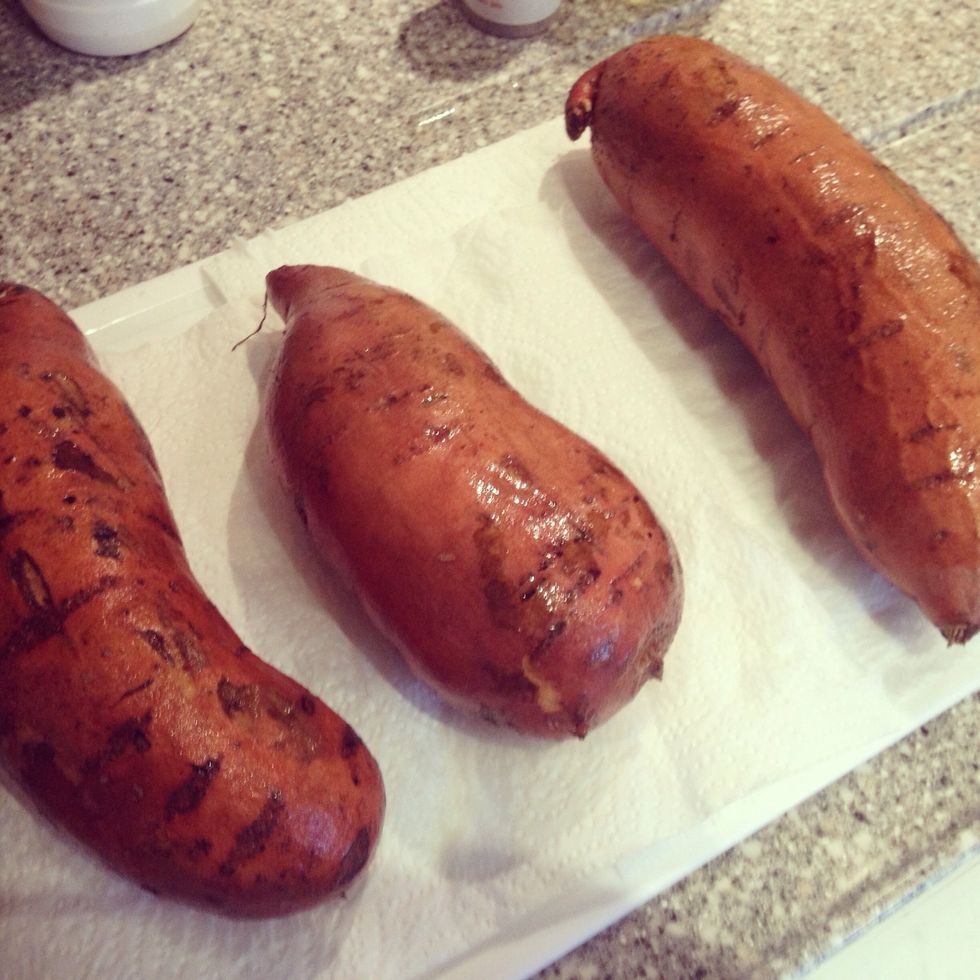 Start by washing your sweet potatoes, making sure any dirt etc is gone.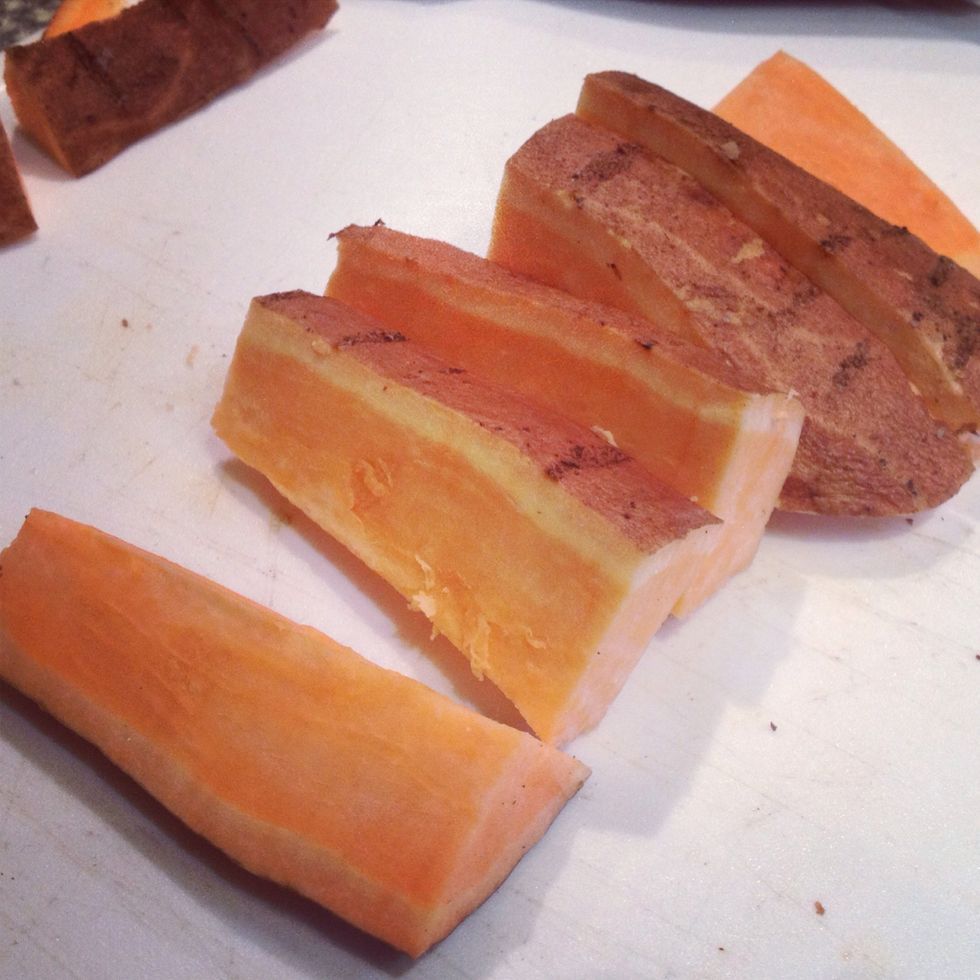 Cut your potatoes into wedges or chips, thick or thin as you like. Don't worry if they don't turn out to be perfectly shaped, sweet potatoes come in all shapes and sizes!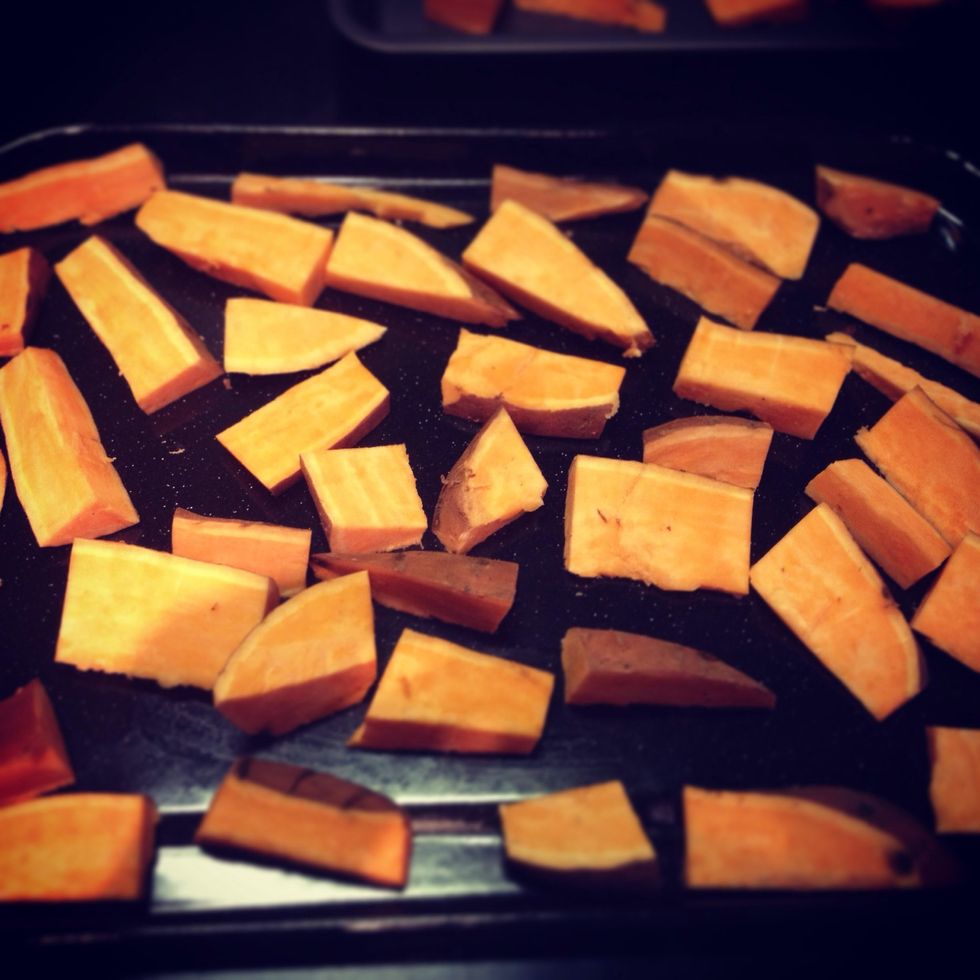 Place on a baking tray, doesn't matter which side up I find they cook pretty evenly either way.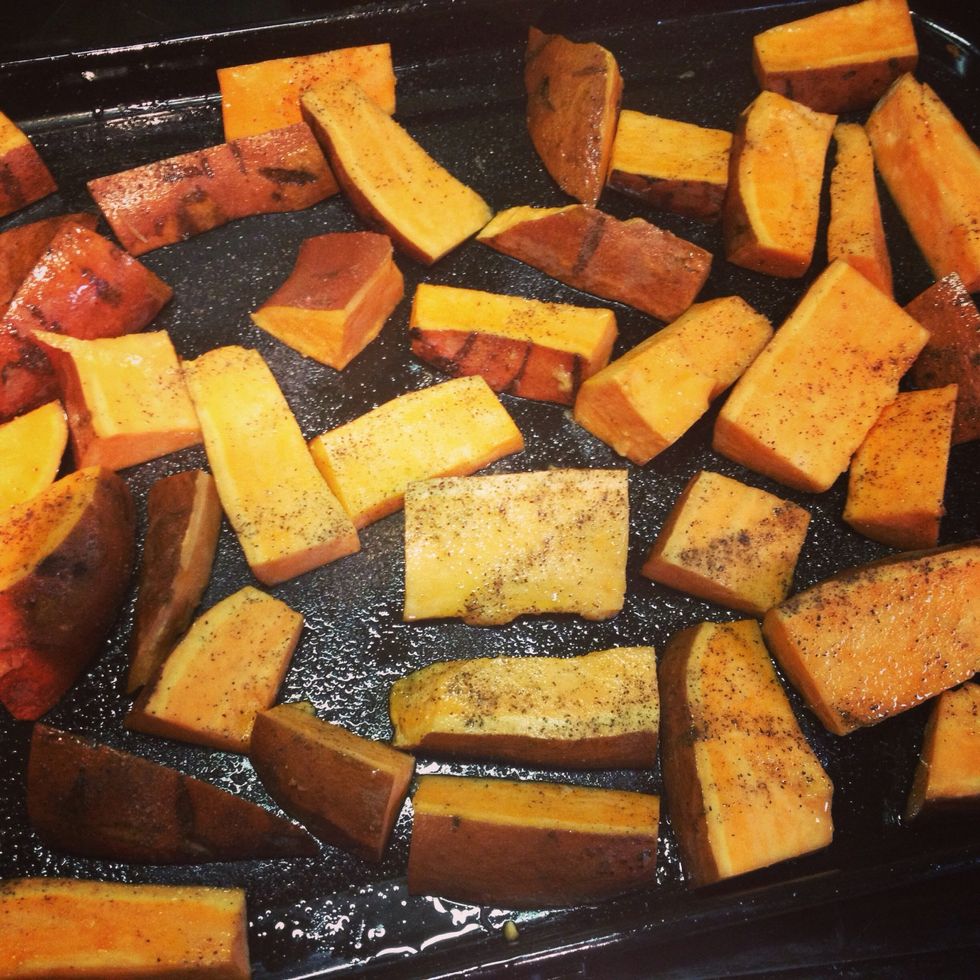 Toss in some olive oil and sprinkle a pinch of salt and a dash of black pepper for seasoning. Pop into the oven for 35-40 mins.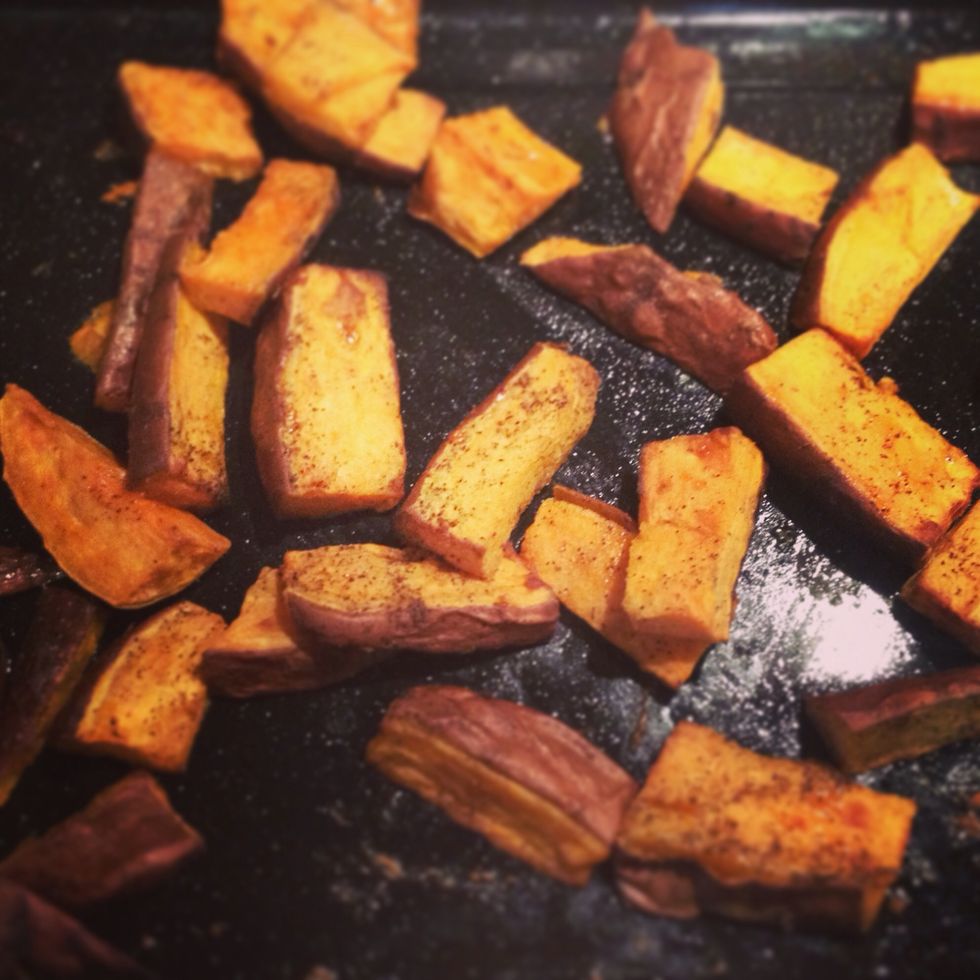 Here they are! Mine took nearly 40 mins to get to desired softness. They should be soft on the inside with crispy skins & edges. Don't be afraid to taste, cooking time varies with thickness of wedge!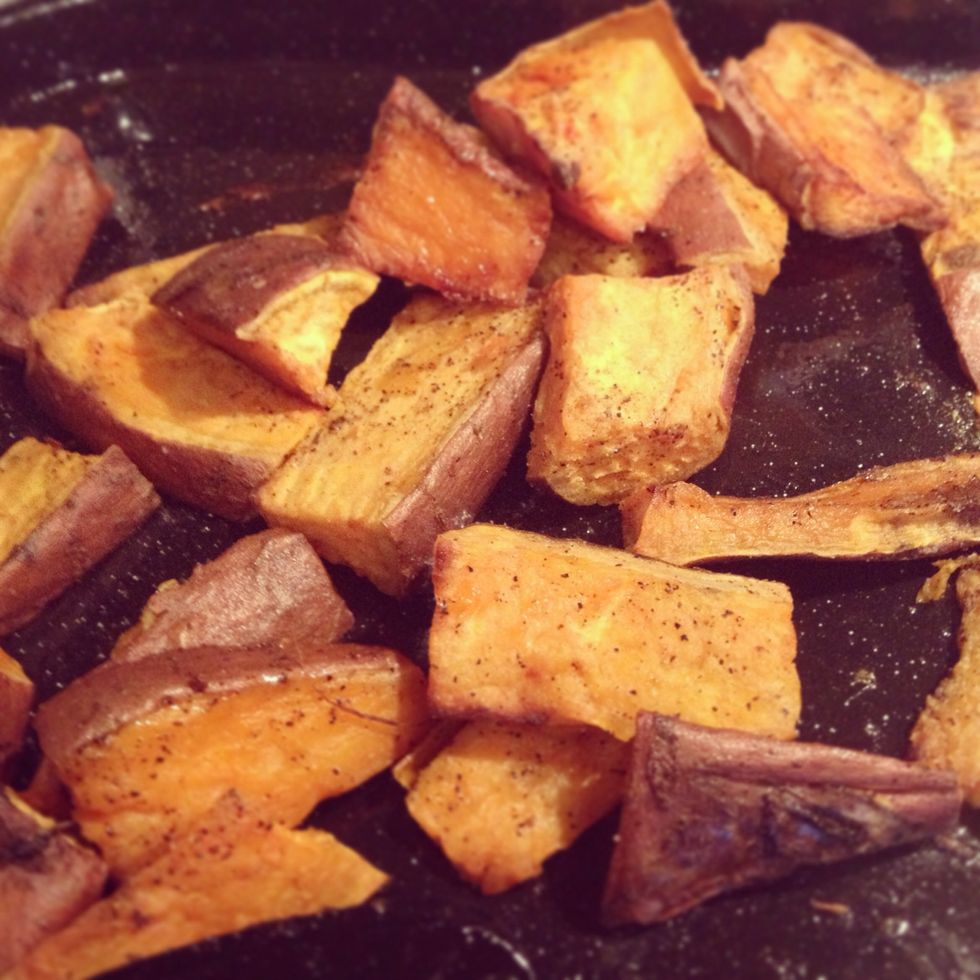 Close up of the chips, fresh out of the oven. Crisp skins with soft potato inside.
Voila! :) you are done. Serve with chicken, or my favourite; home made lamb burgers. 1 roasted sweet potato is only 156kcals.
1.0 Large sweet potato per person
1.0Tbsp Olive oil per potato
1.0pch Salt
1.0pch Black pepper