How to make delicious ginger-lime chicken
When I realized I actually had all the right ingredients in my house, I finally could make this recipe I had clipped out of a magazine years ago. It came out so delicious so here it is for you!
95
In a large bowl (non-reactive), combine the soy sauce...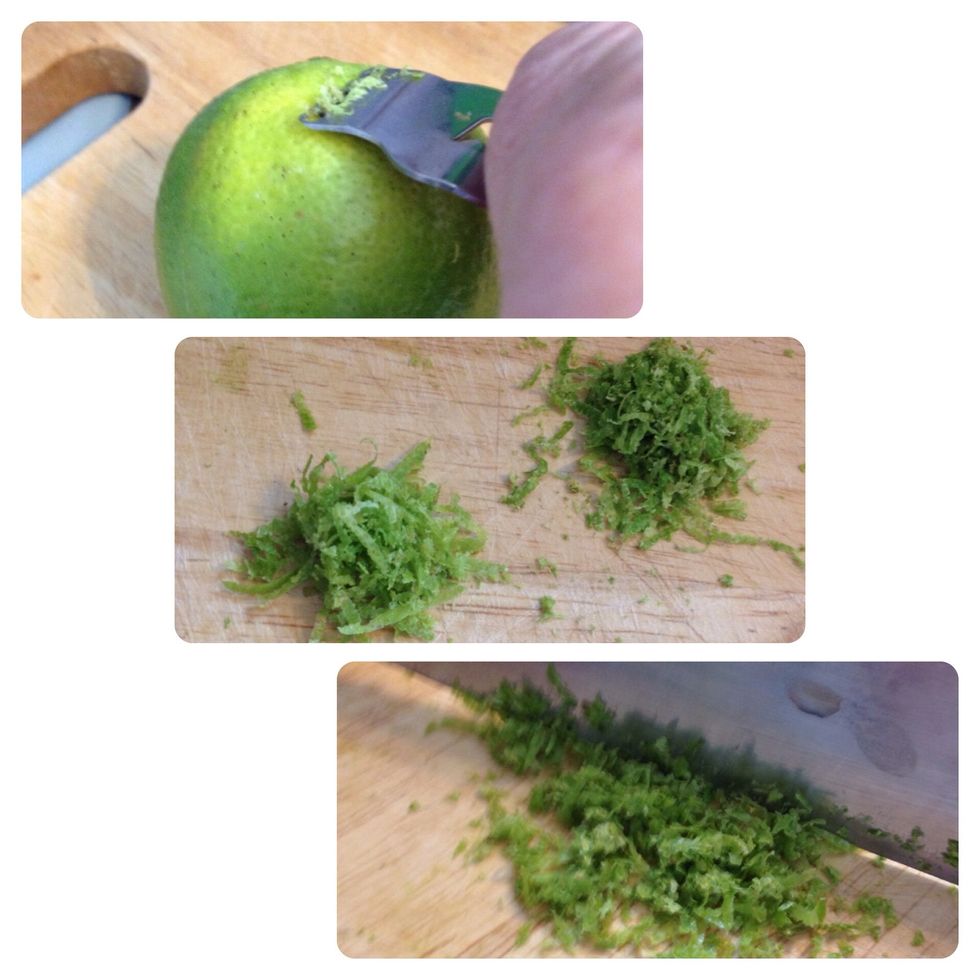 ...then the lime zest (be sure to chop it up even smaller after you've "zested").
Squeeze the lime juice and add that into the bowl too.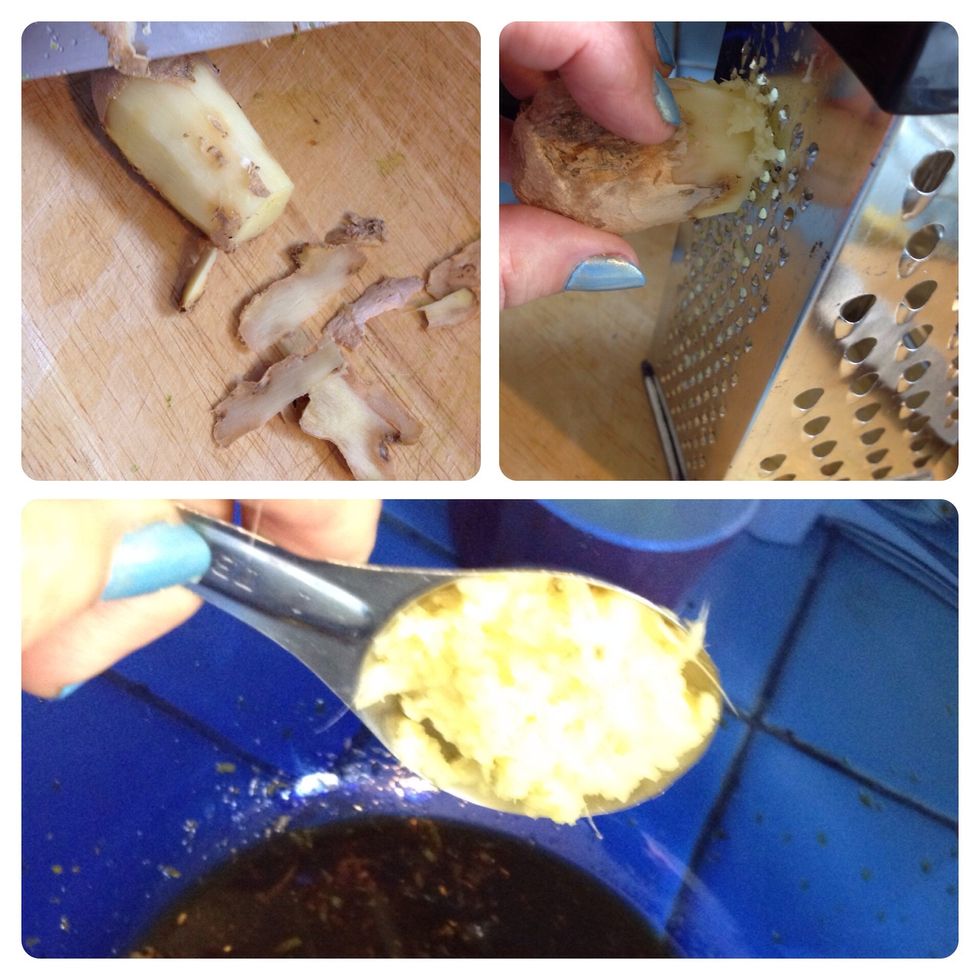 Peel and grate the fresh ginger root and toss that in the bowl too.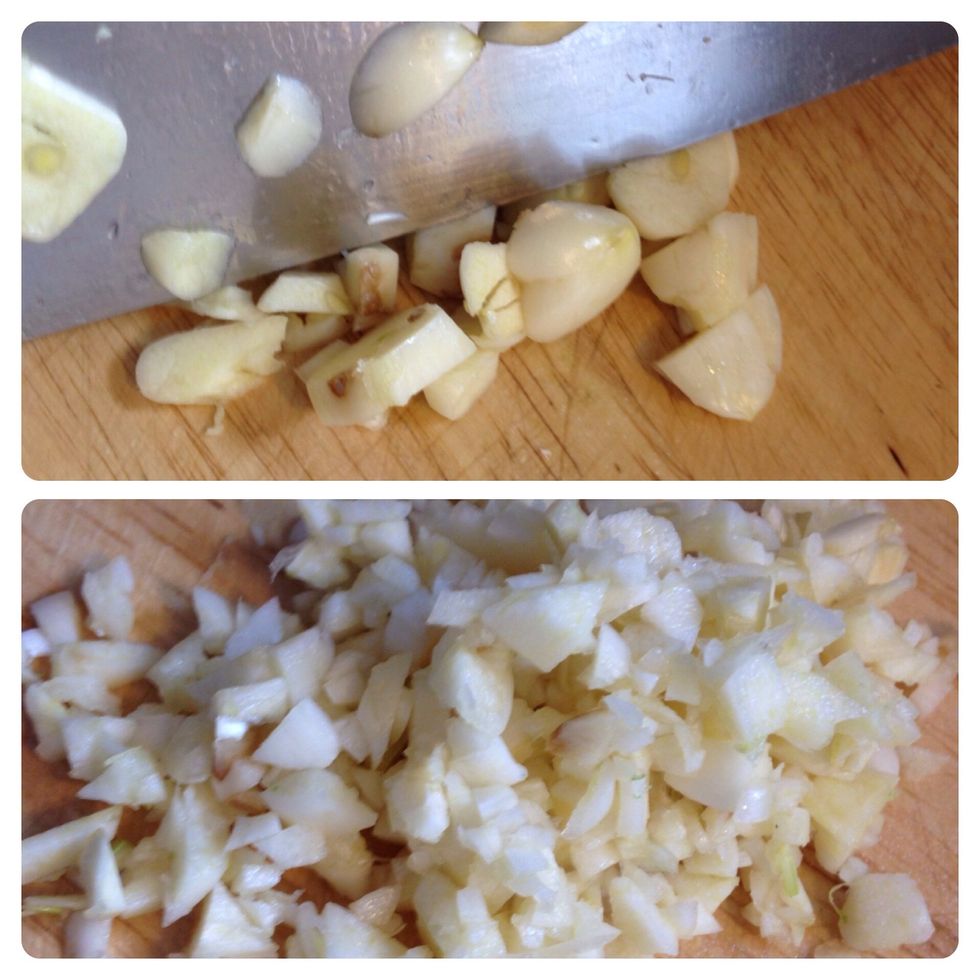 GARLIC! Love it! Chop it! Chop it fine! Then, into the bowl!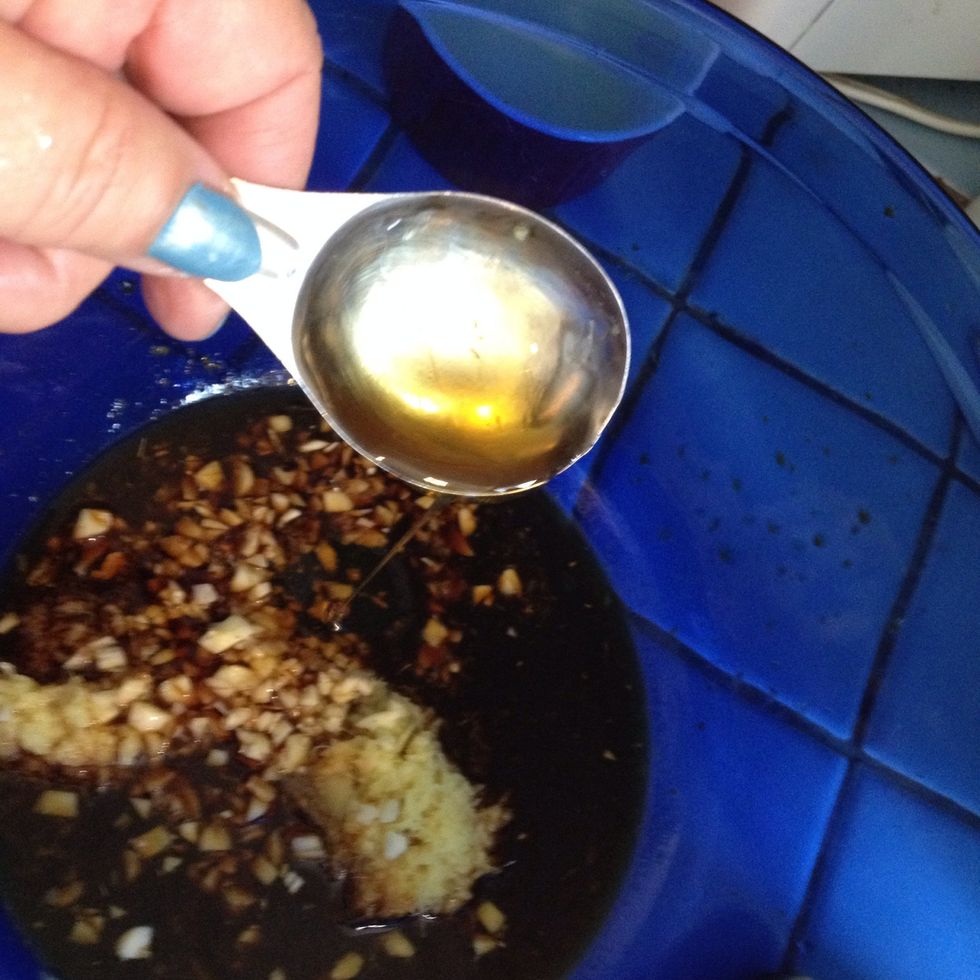 Add the tablespoon of honey. Yum!
Add to your mixture one tablespoon of chili oil or any hot oil you have around the house. Everyone has hot oil around the house, right? If not, splash some hot sauce into the oil.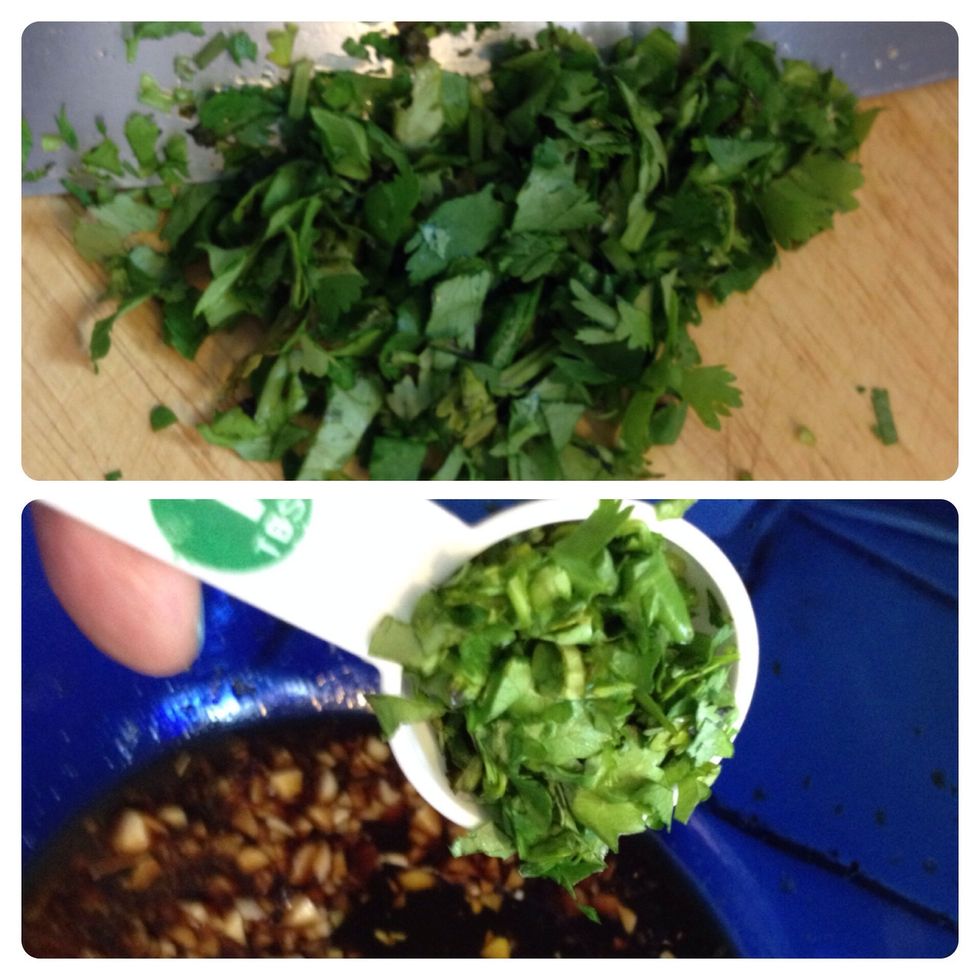 Fresh cilantro is next. Chop it and add just two tablespoons of the 1/4 cup the recipe calls for. The rest we're saving for later!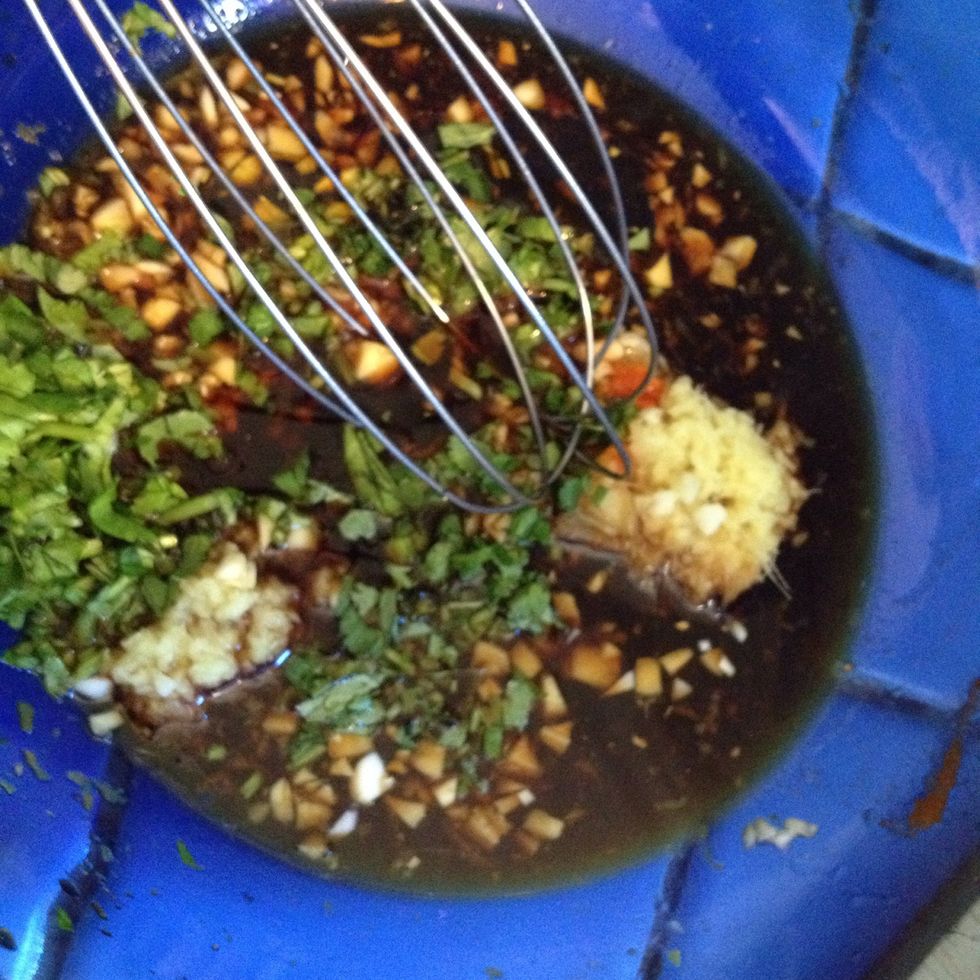 Now mix all those amazing ingredients together - this is our marinade for the chicken. YUM!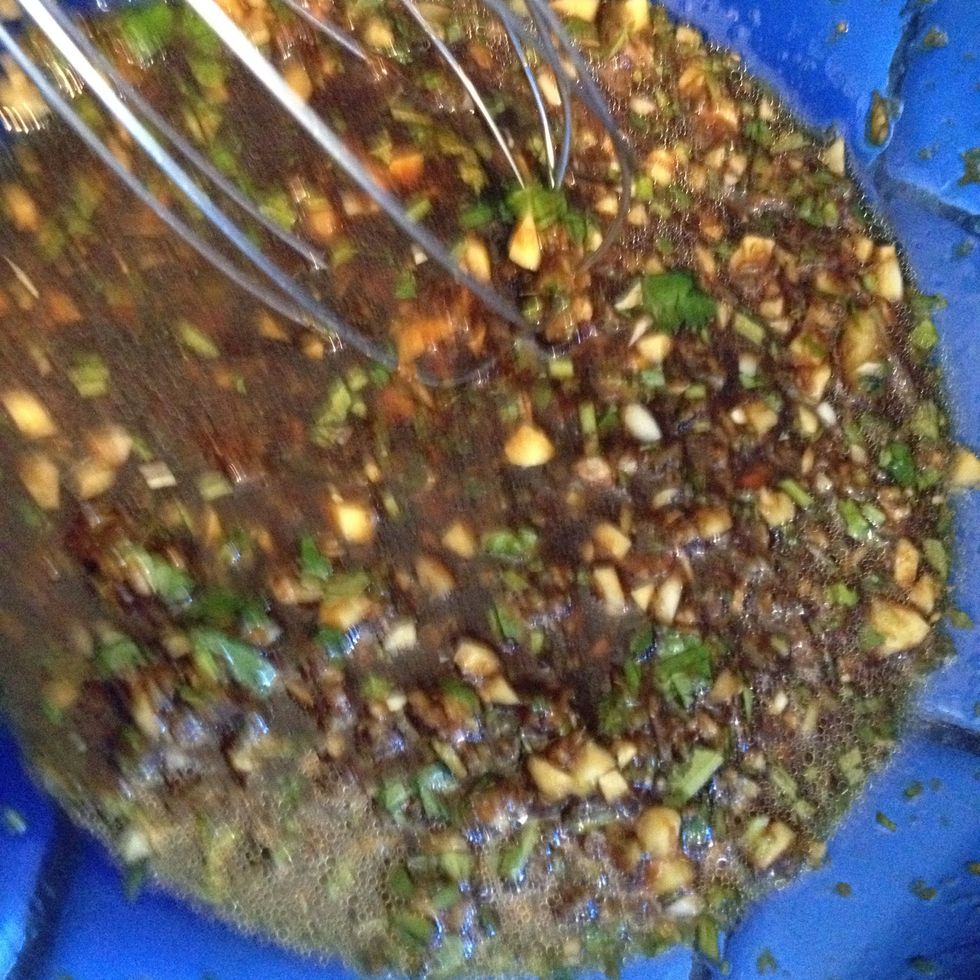 Looking good!
Remove and reserve 2 tablespoons of the marinade. We also saving this for later. Intrigued? Keep going...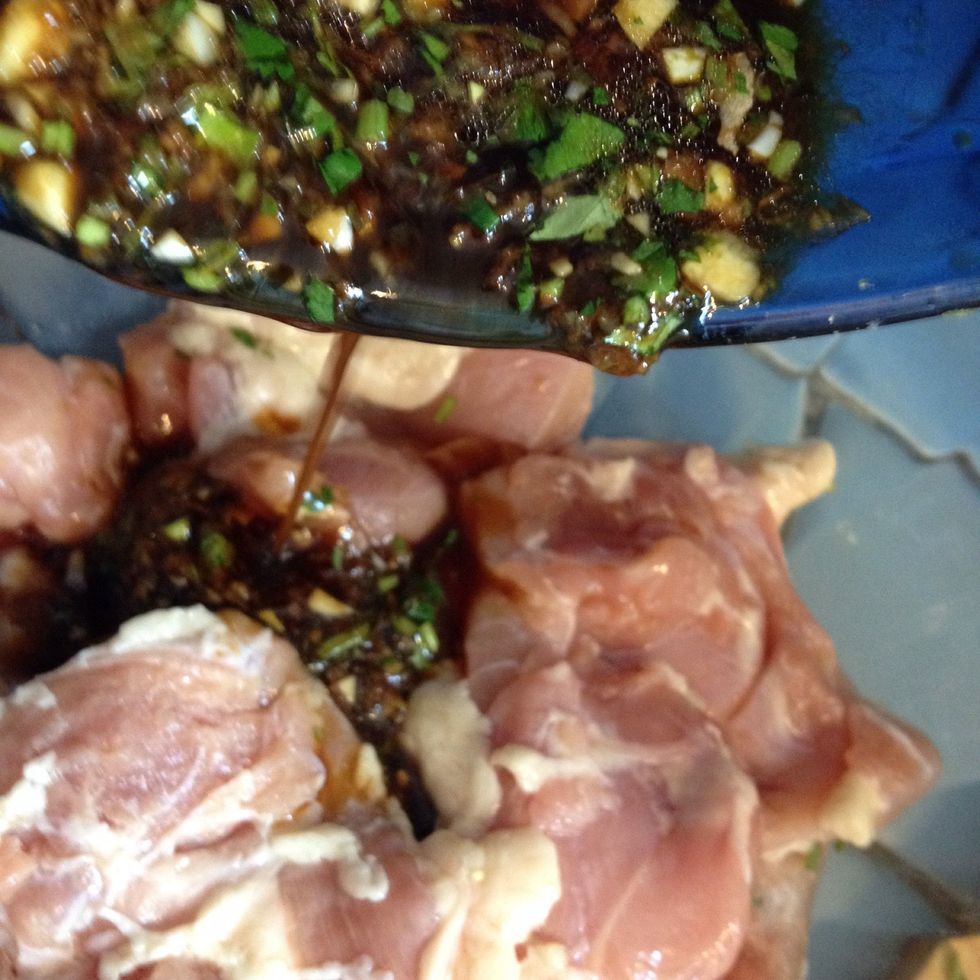 Now pour the marinade over the chicken.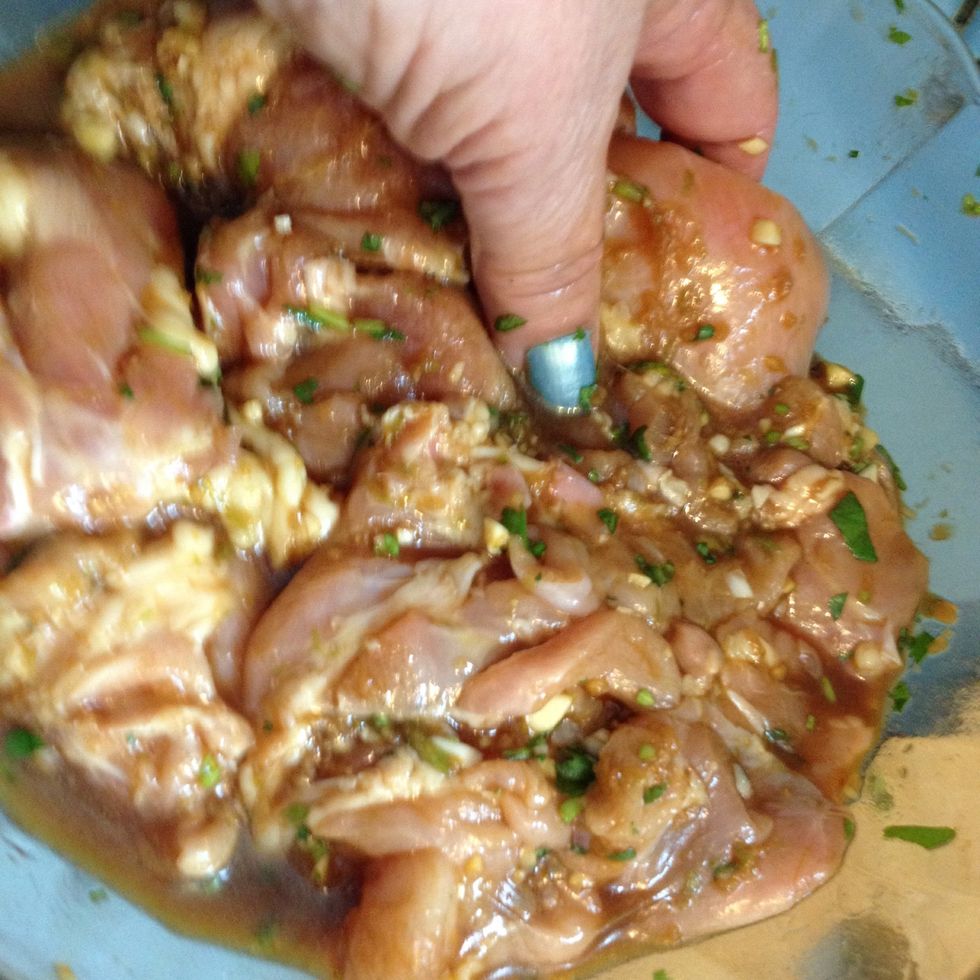 Mix it well so that every piece of chicken is enveloped in this delicious marinade. Using your hands is a good way to do this!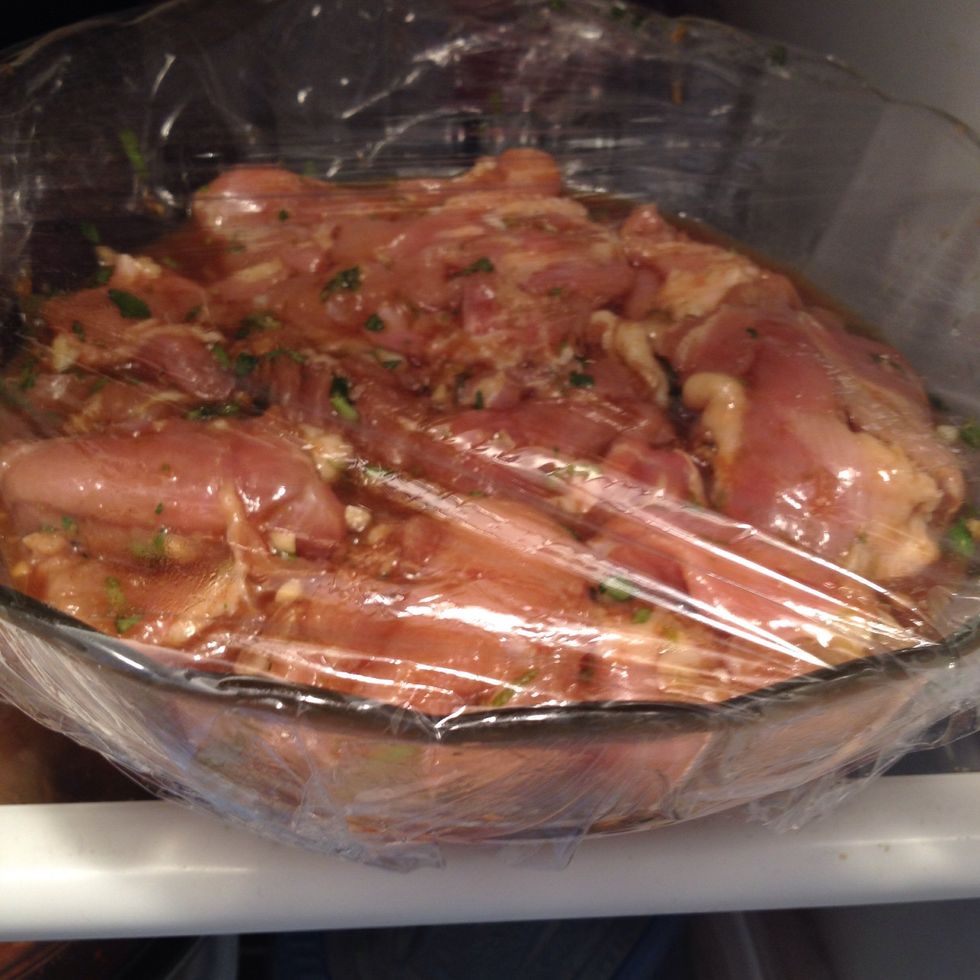 Cover and place the marinading chicken in the refrigerator for 2 to 4 hours.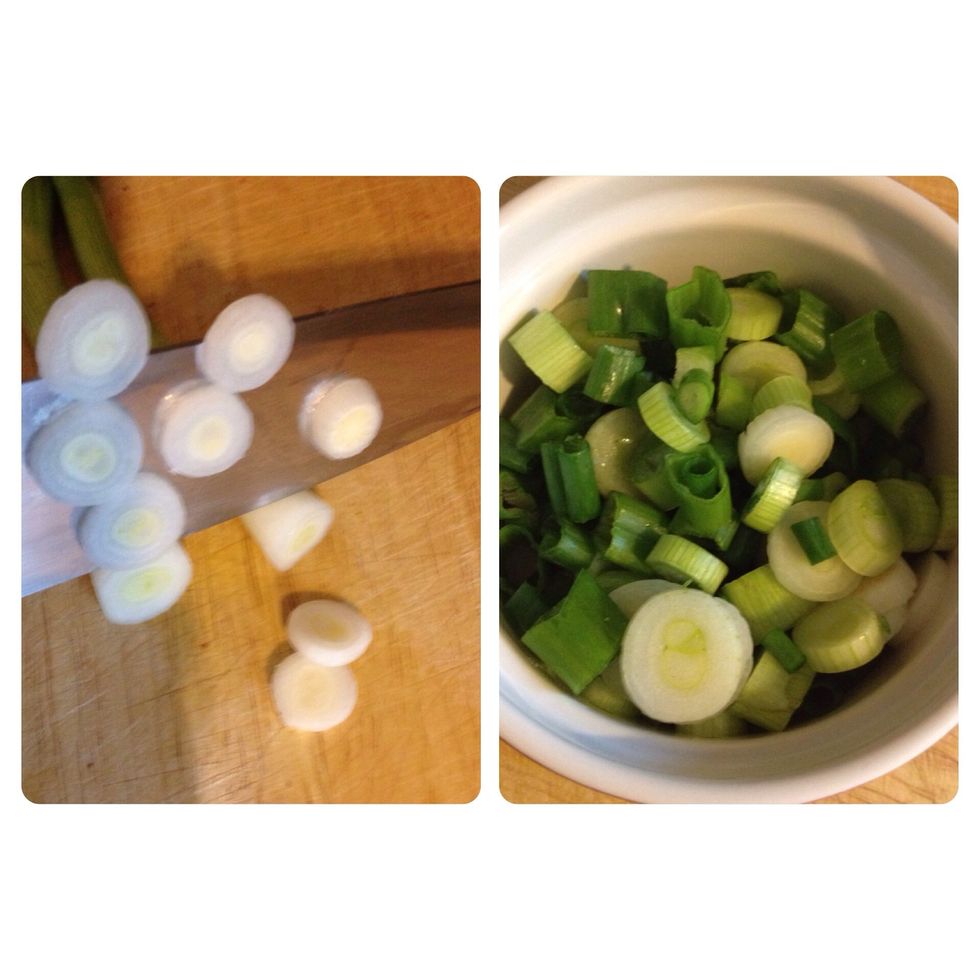 In the meantime, chop up your scallions and save those for later too.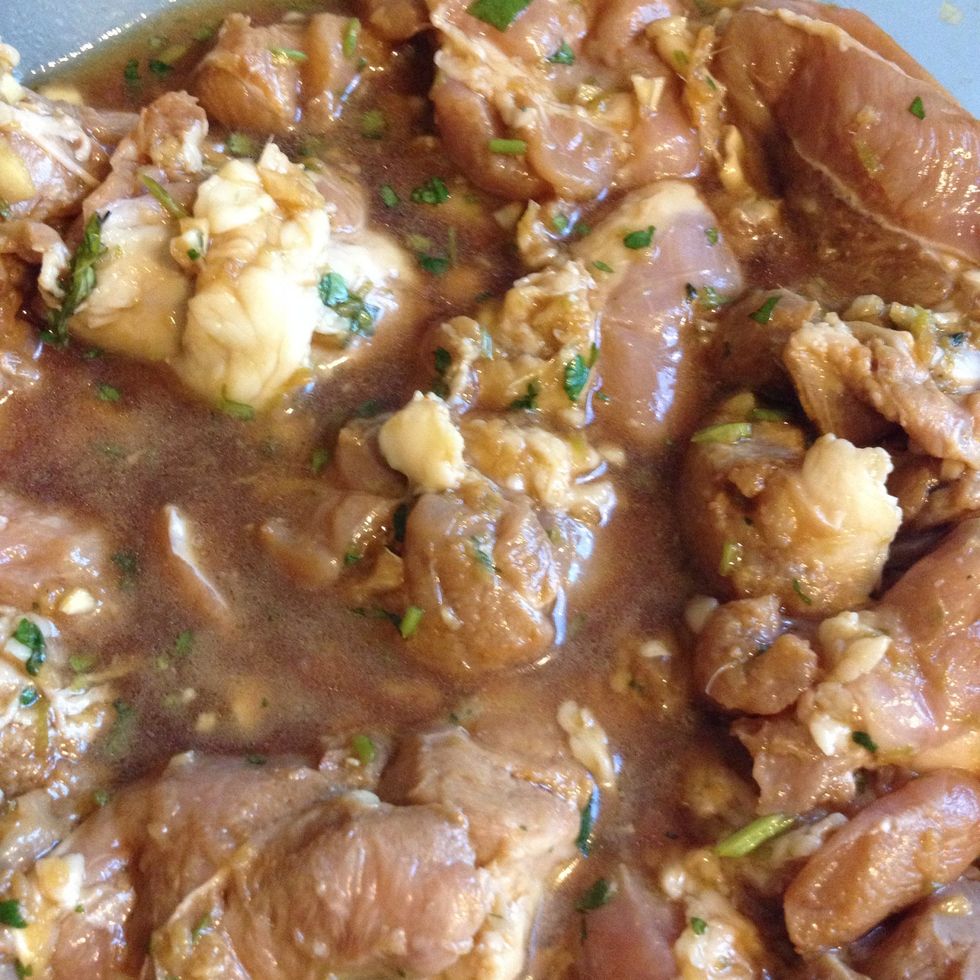 Our chicken is ready - bathed in amazing spices and herbs and all ready to go!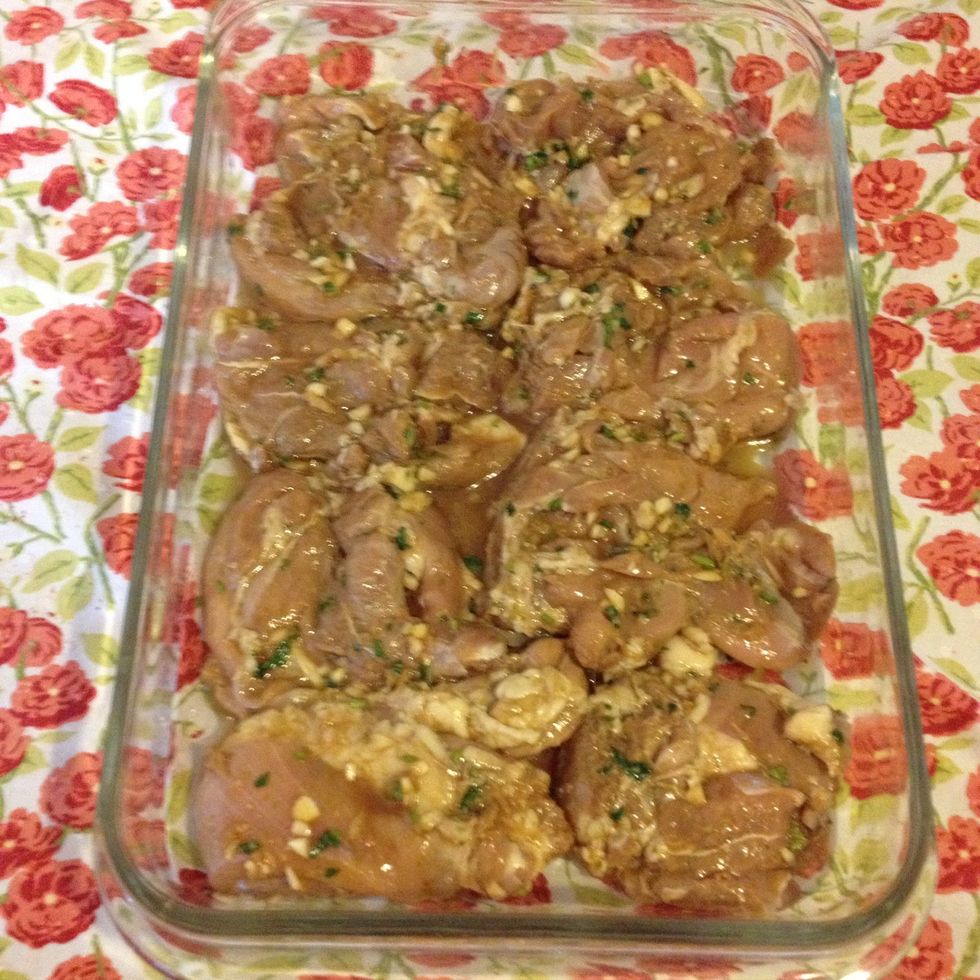 You can cook these on a grill or in an oven, using your broiler. If using the oven, preheat the broiler to high. Remove the chicken from the marinade (toss the marinade out) & place in a baking dish.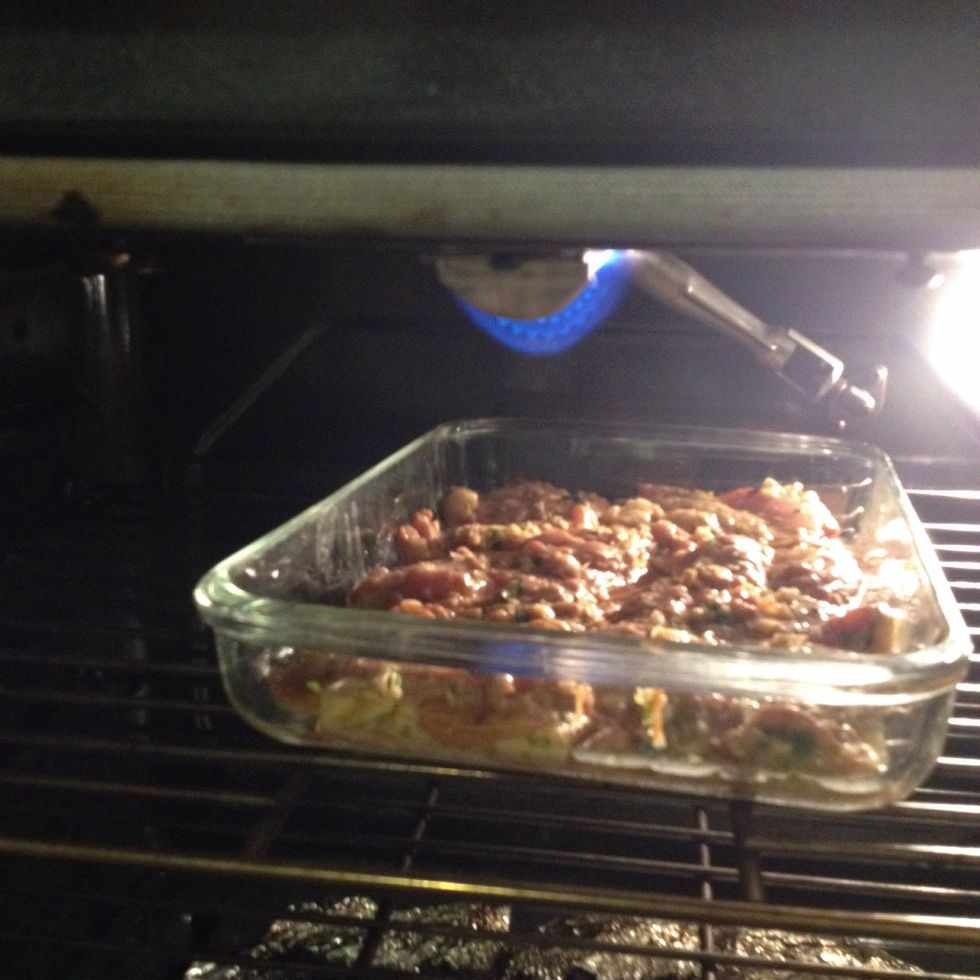 Place the chicken under the broiler and cook for 4 to 6 minutes.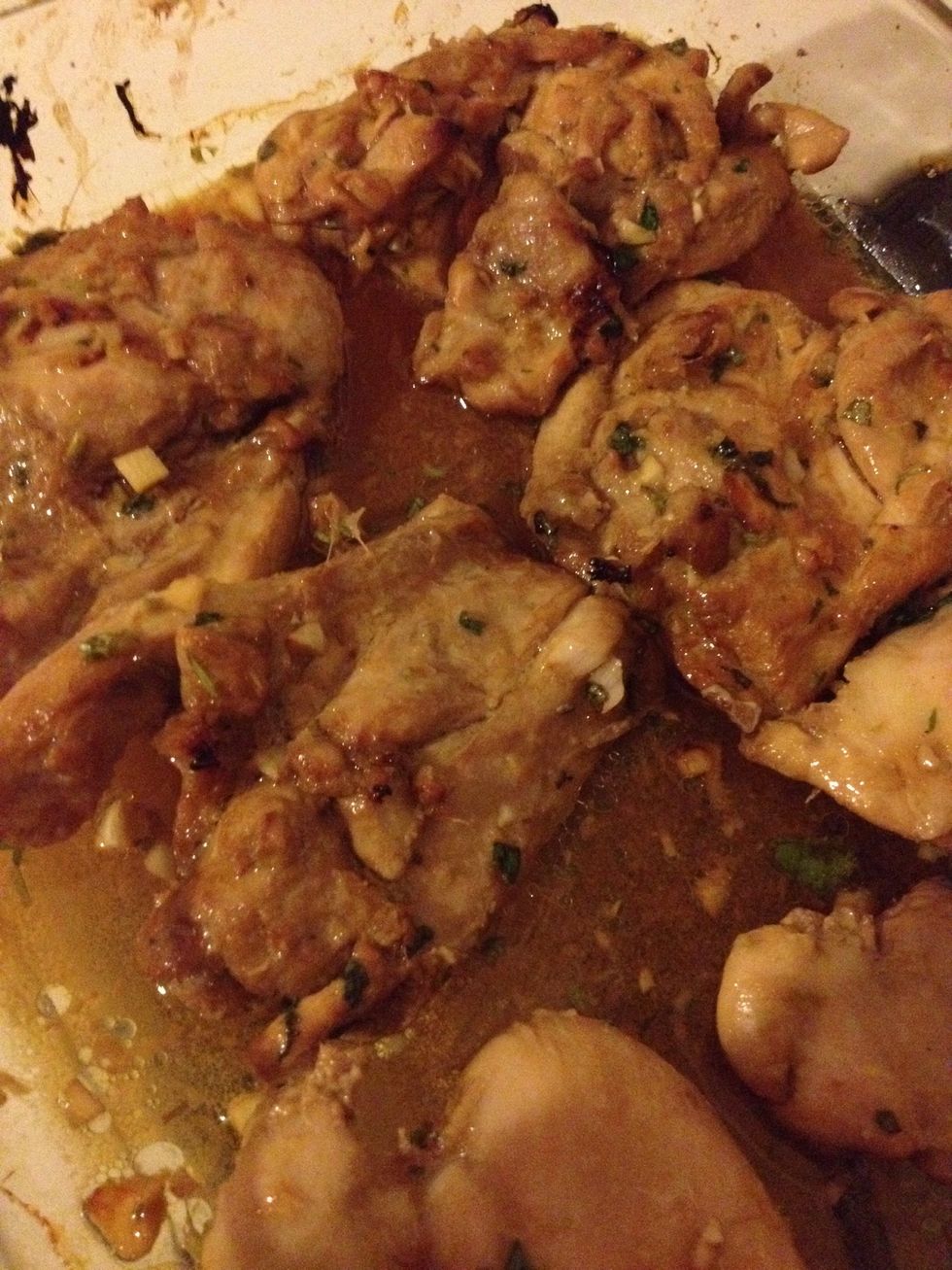 Remove from the oven and turn over.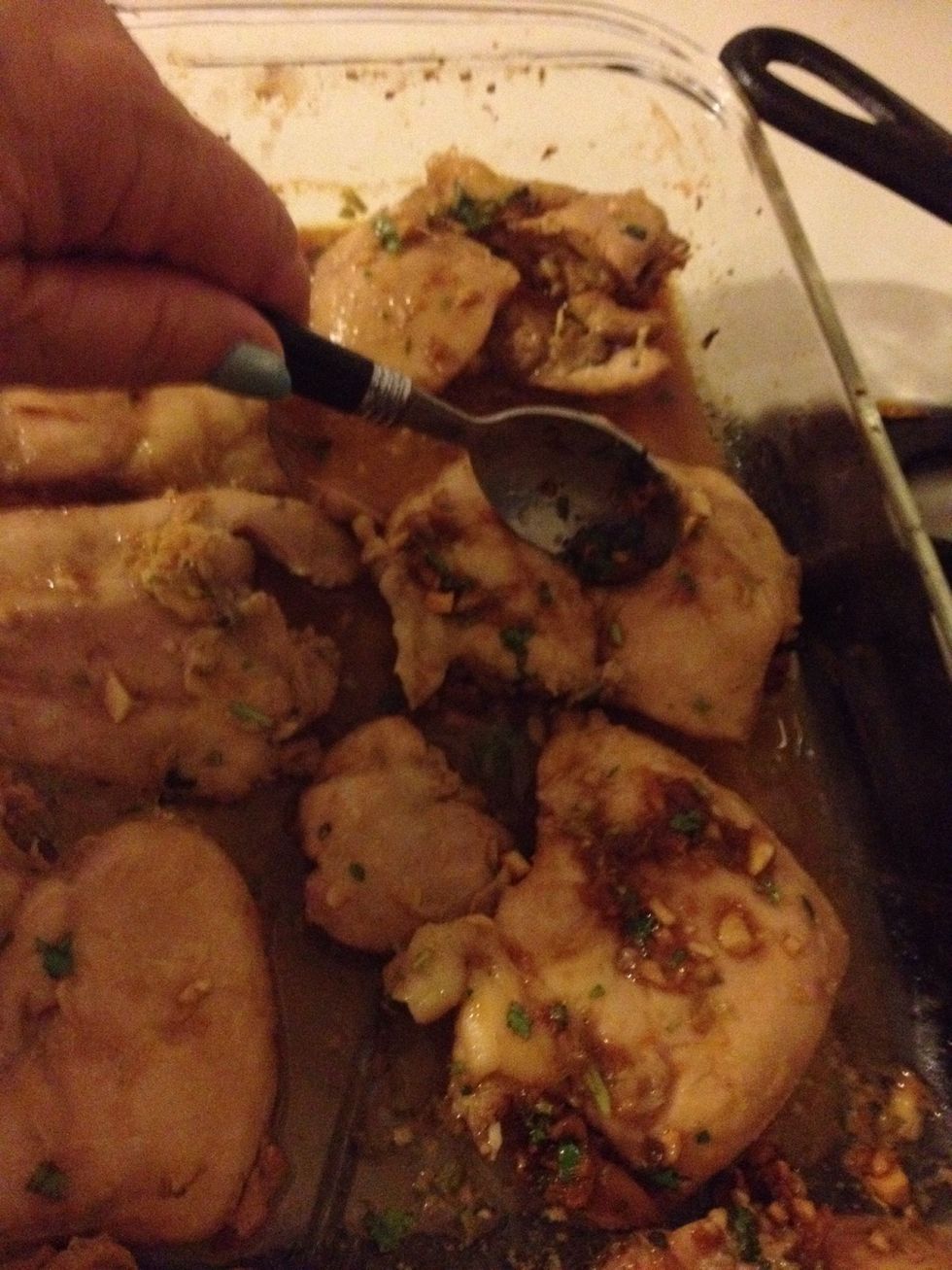 Brush this side with some of the reserved marinade we had set aside and return to the broiler until the chicken is cooked through, about 4-6 minutes more.
To serve, sprinkle the chicken with scallions, the cilantro and any sauce from the baking dish. OK, I got carried away and you can hardly see the chicken BUT believe me, this is SO delicious. Enjoy!
1/4c Soy Sauce
3.0Tbsp Fresh Lime Juice
2.0tsp Lime zest, finely minced
2.0Tbsp Ginger root, grated or finely minced
3.0 Cloves of Garlic
1.0Tbsp Honey
1.0Tbsp Chili Oil, or other hot oil
1/4c Fresh cilantro, chopped
1.0lb chicken (breasts or thighs best)
2.0Tbsp Scallions, chopped
Felicia Gustin
I love to create! All kinds of things. Food, crafts, jewelry, art, photos, theater, events, history, social justice. My proudest creation is my daughter!