This is one of my go-to recipes for catfish (which I love). I often make it when people come over to dinner and it's a big hit! Very big!
56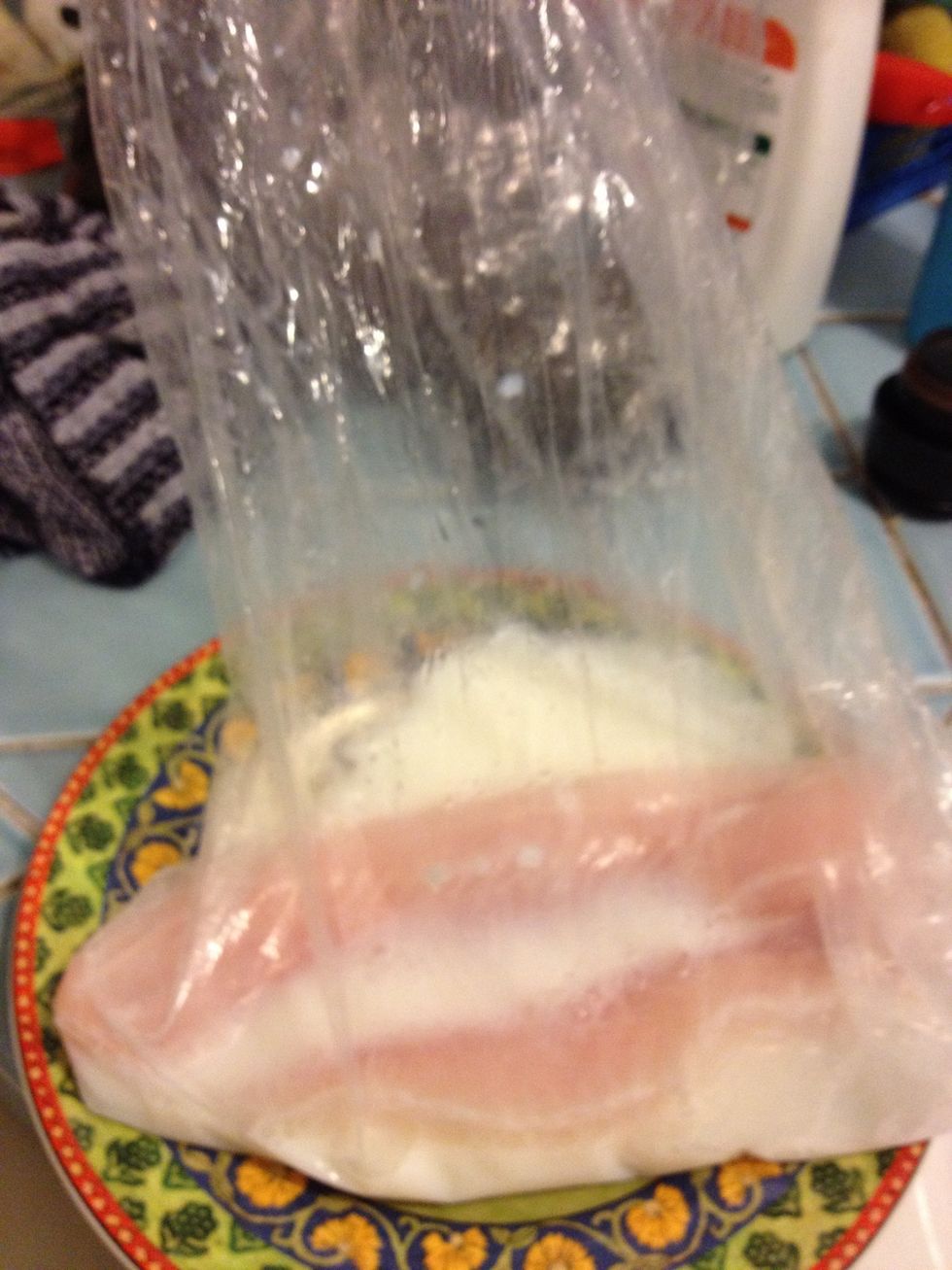 Put the catfish fillet in a plastic bag and add in enough buttermilk to cover (I use low-fat buttermilk).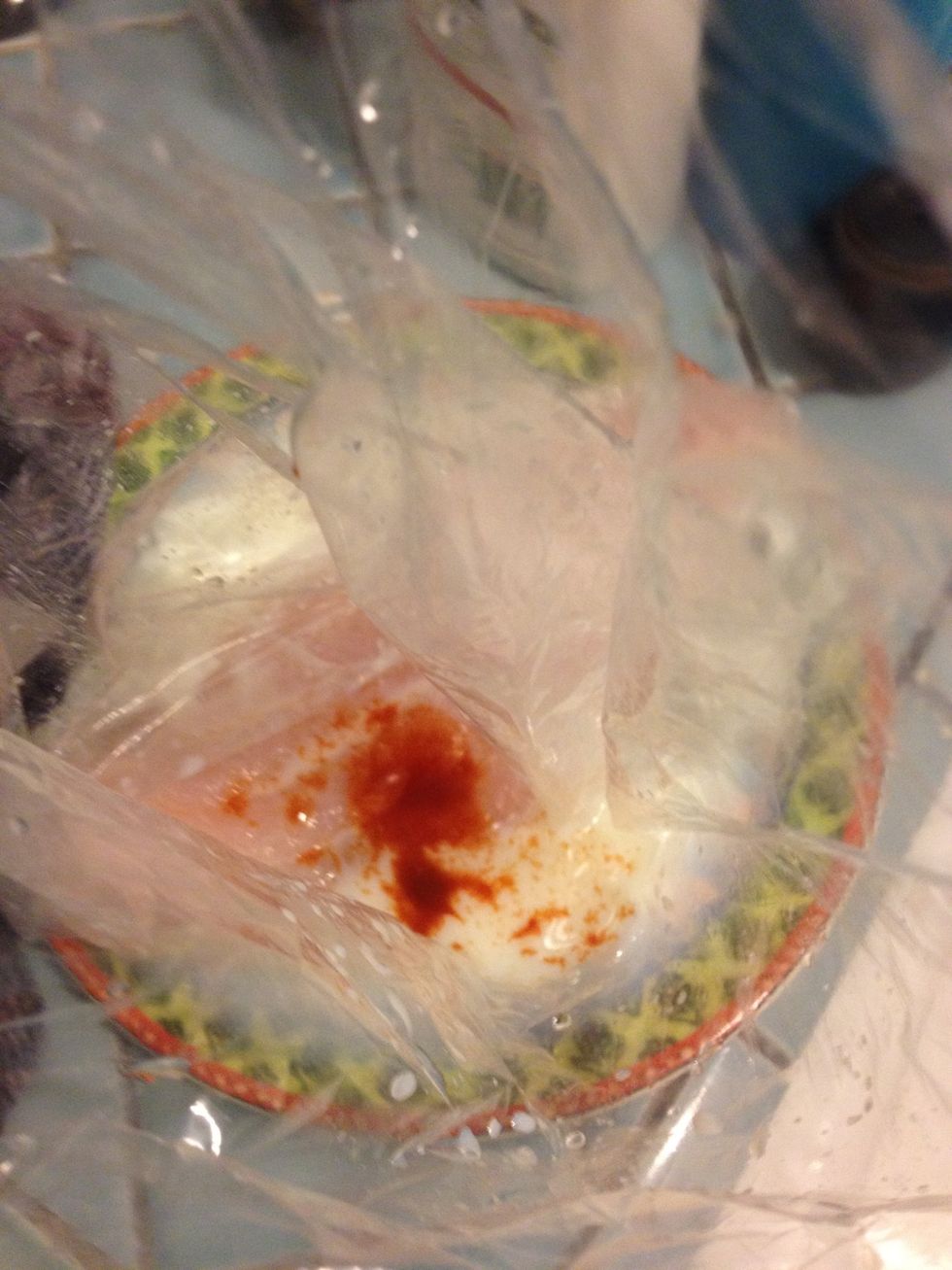 Add about a tablespoon of hot sauce to the buttermilk and fish and set aside. You can leave the fish in the milk from 10 minutes to a couple hours in the refrigerator.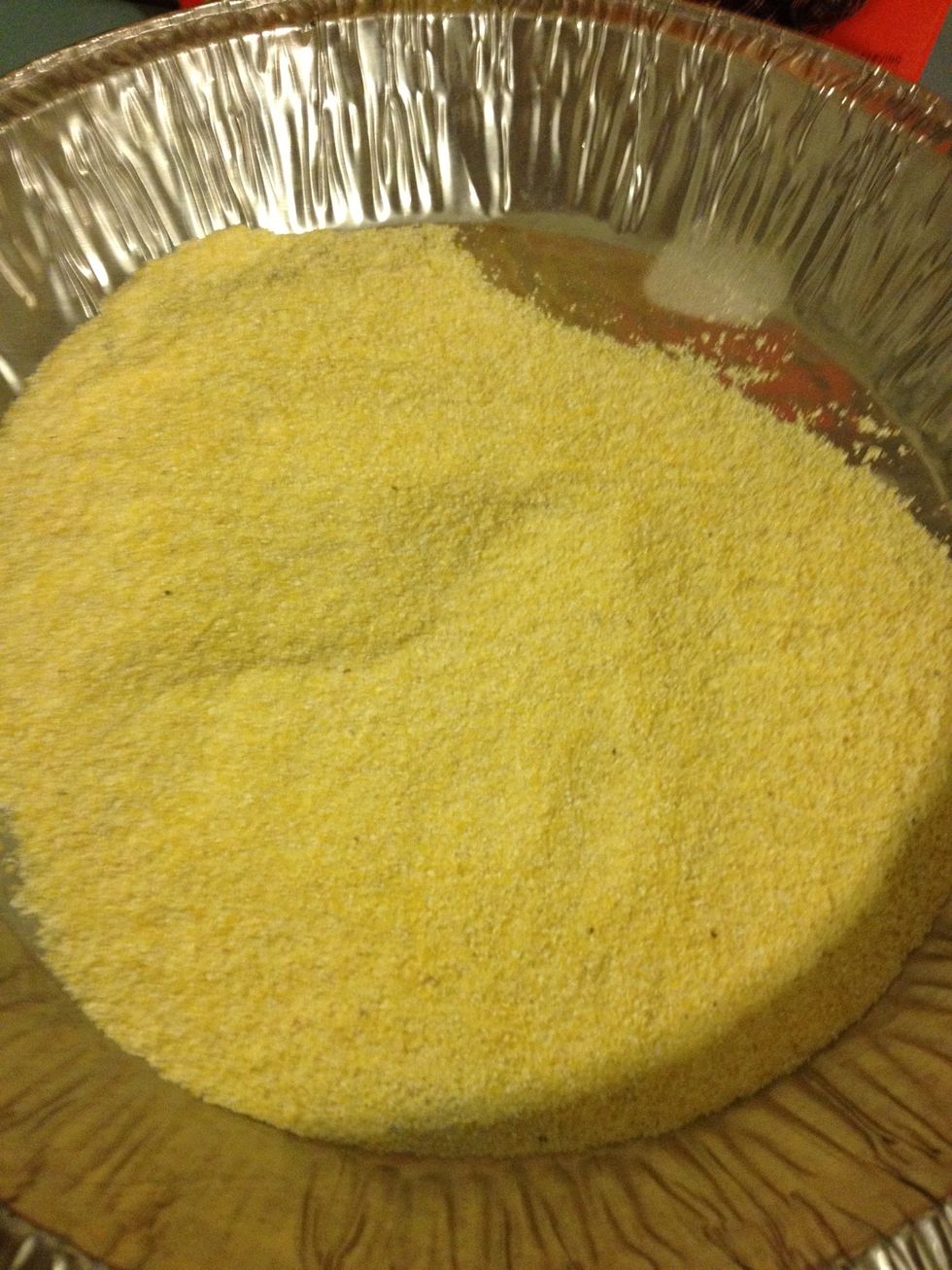 In a plate or pan, put about a cup of yellow corn meal.
Add a couple tablespoons of breadcrumbs. I'm using Japanese-style Panko breadcrumbs but any kind will do.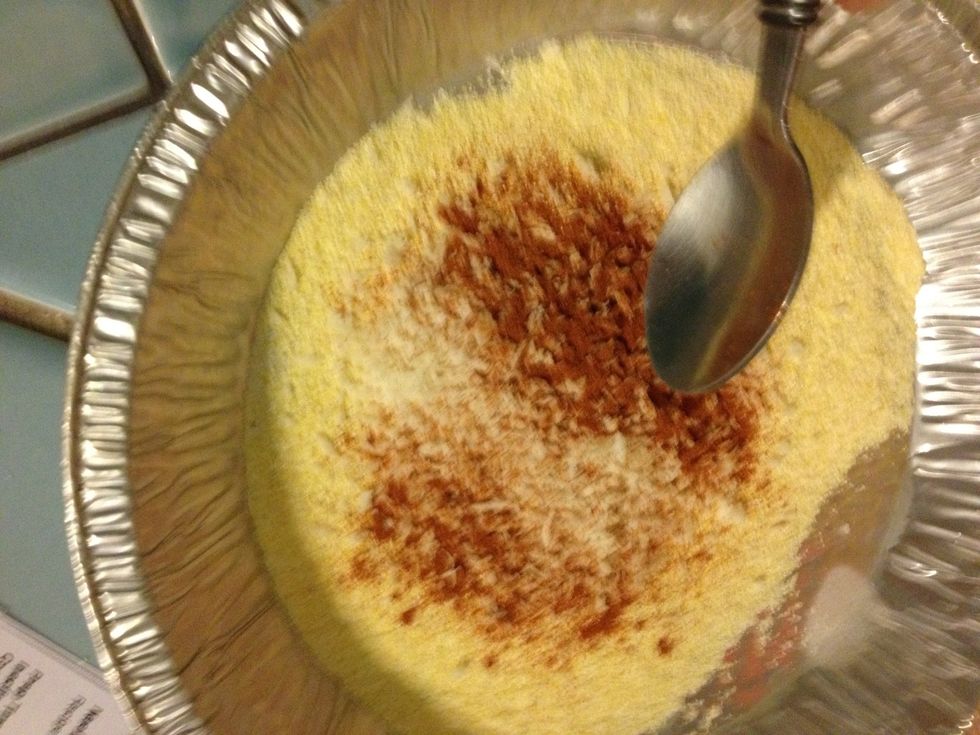 Add a teaspoon or two of cayenne pepper.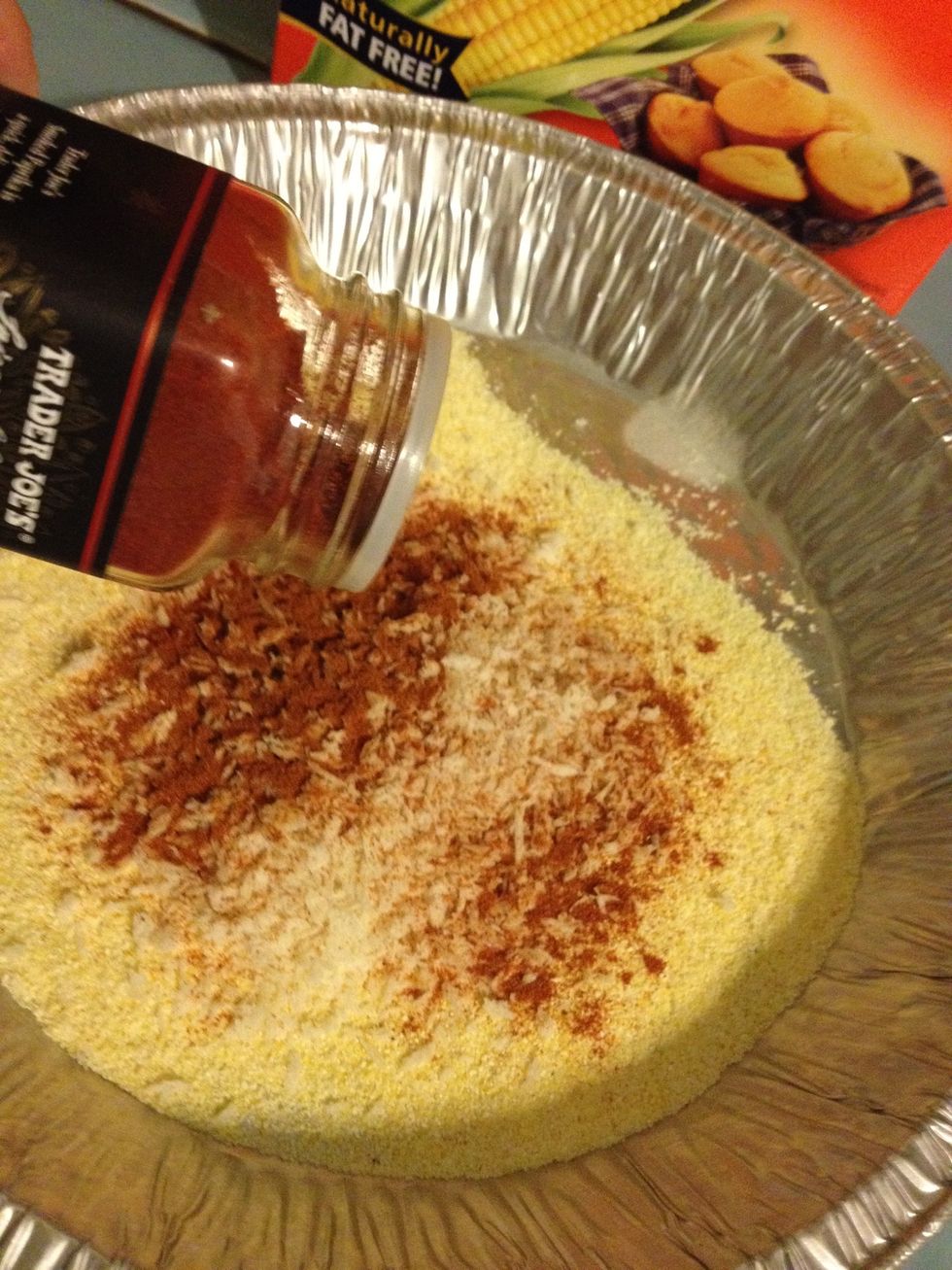 Add an equal amount of smoked paprika or just regular paprika.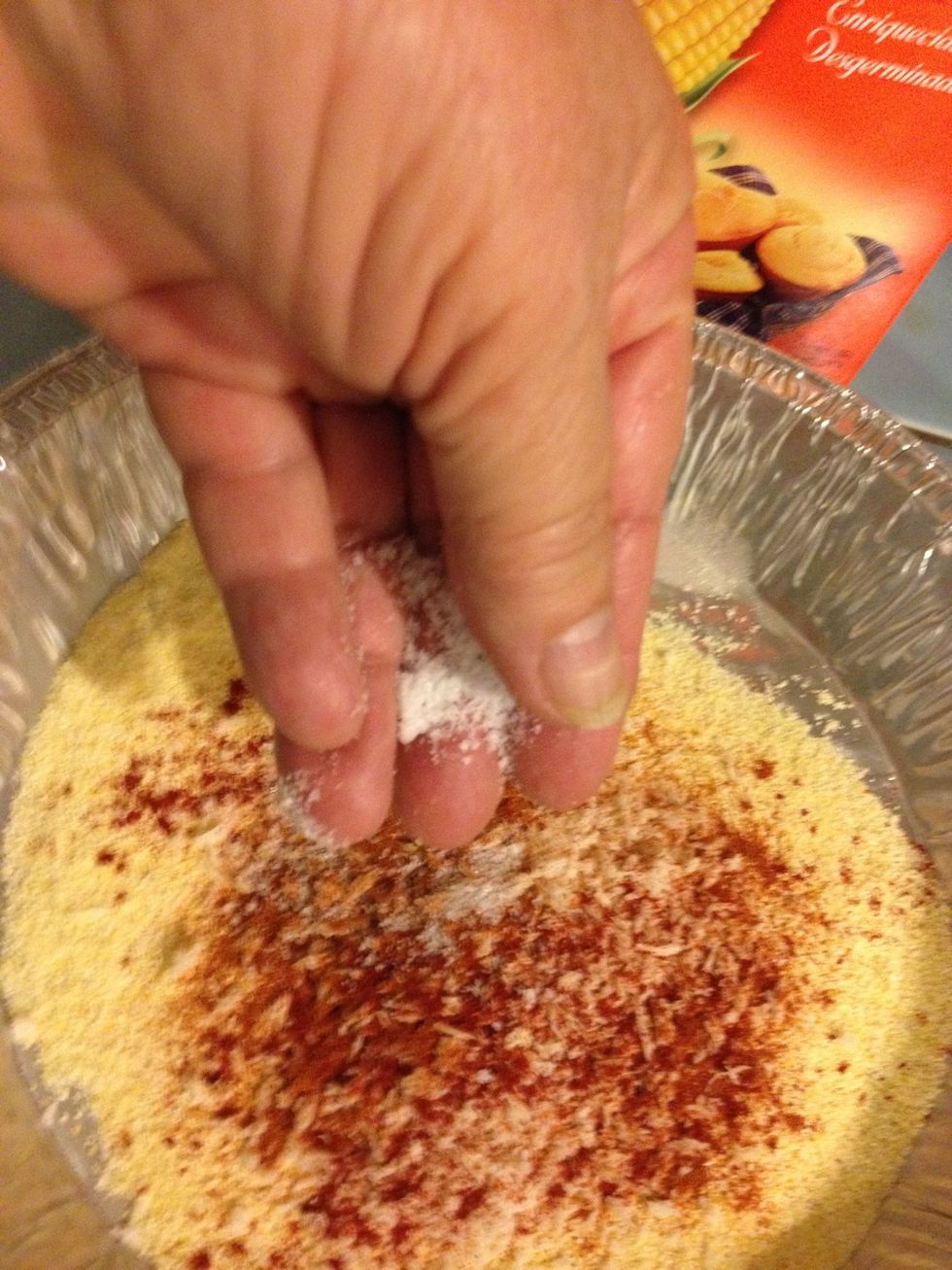 Add a couple teaspoons of salt…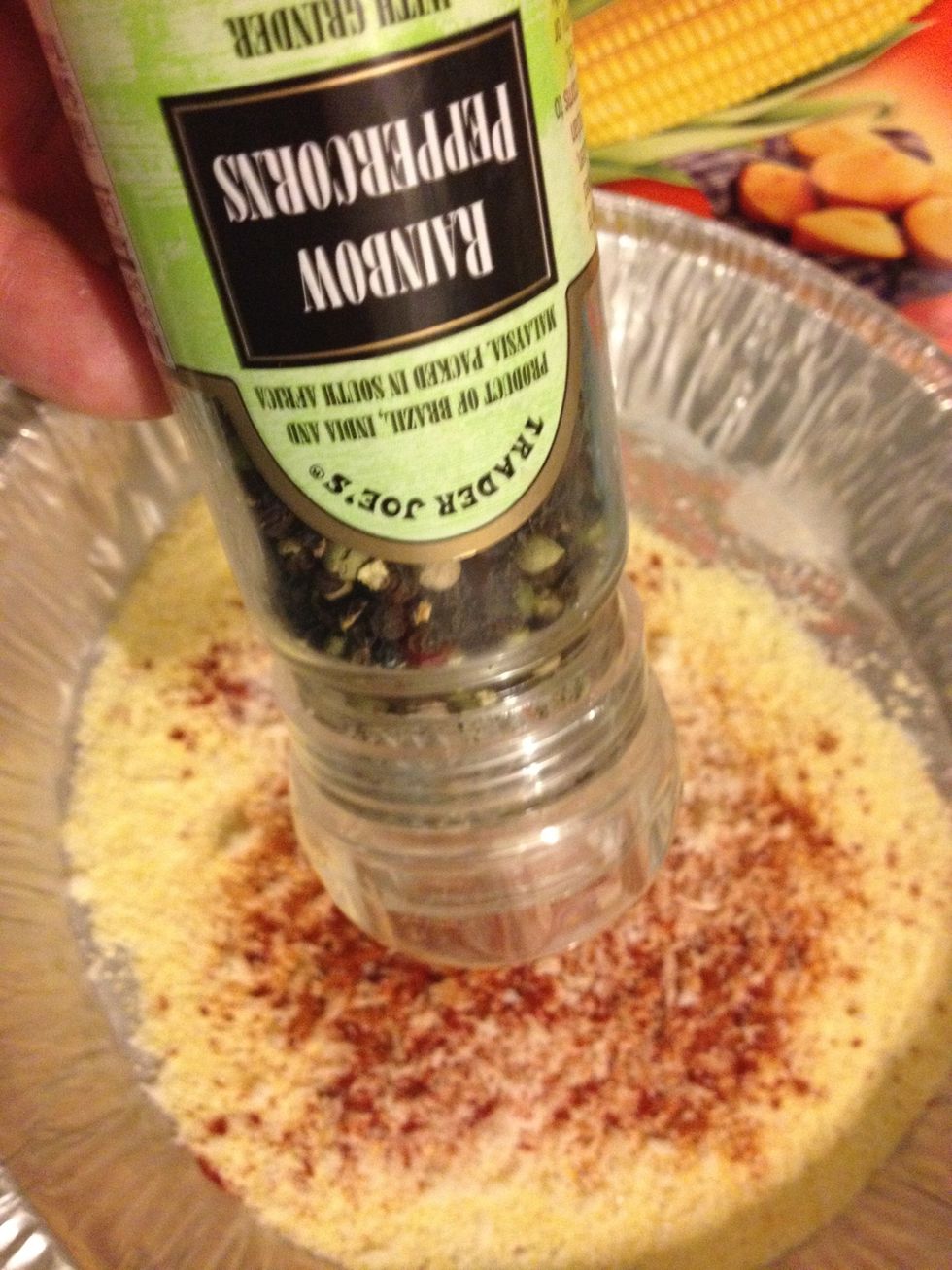 And pepper to taste...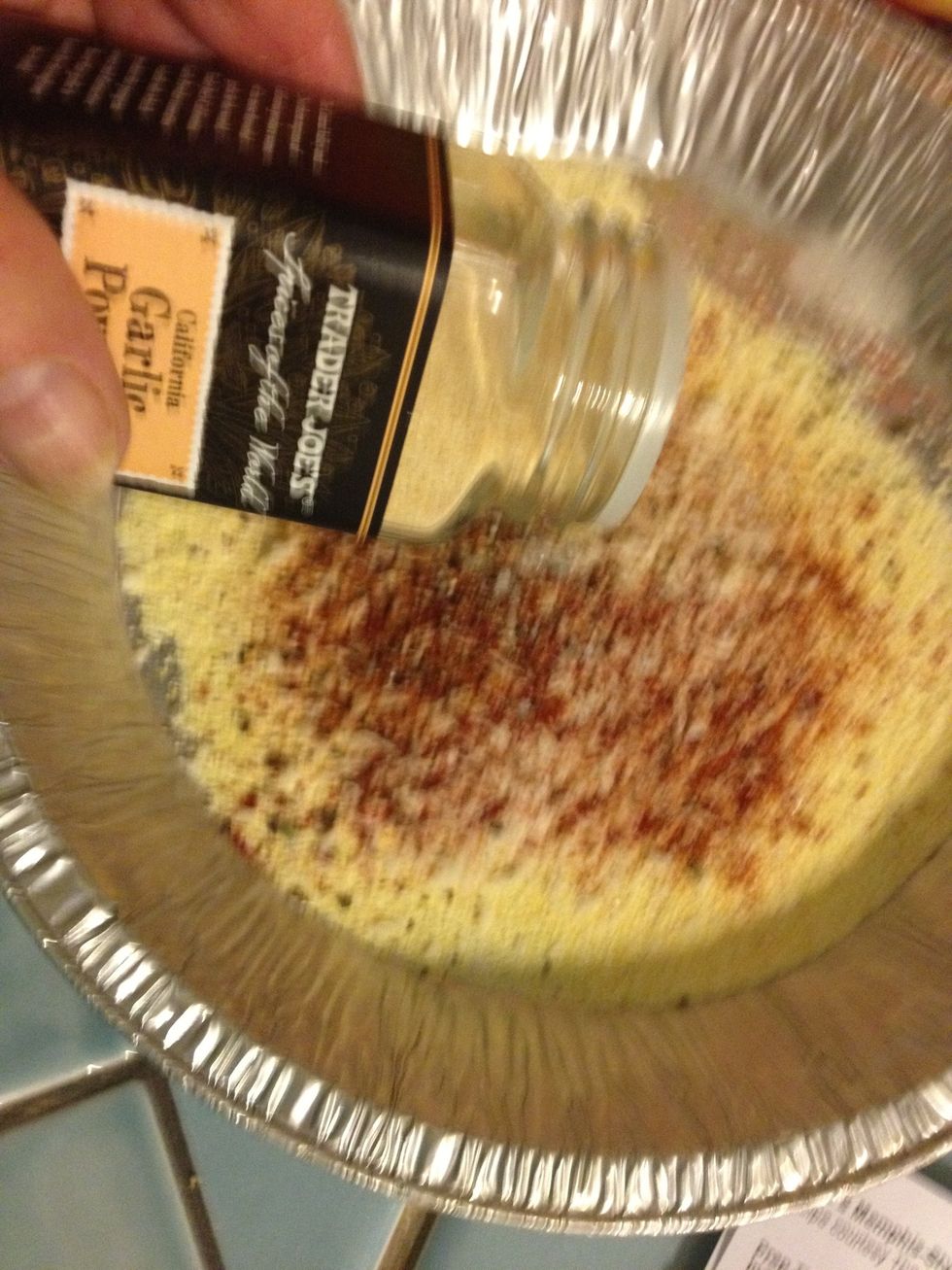 And garlic powder.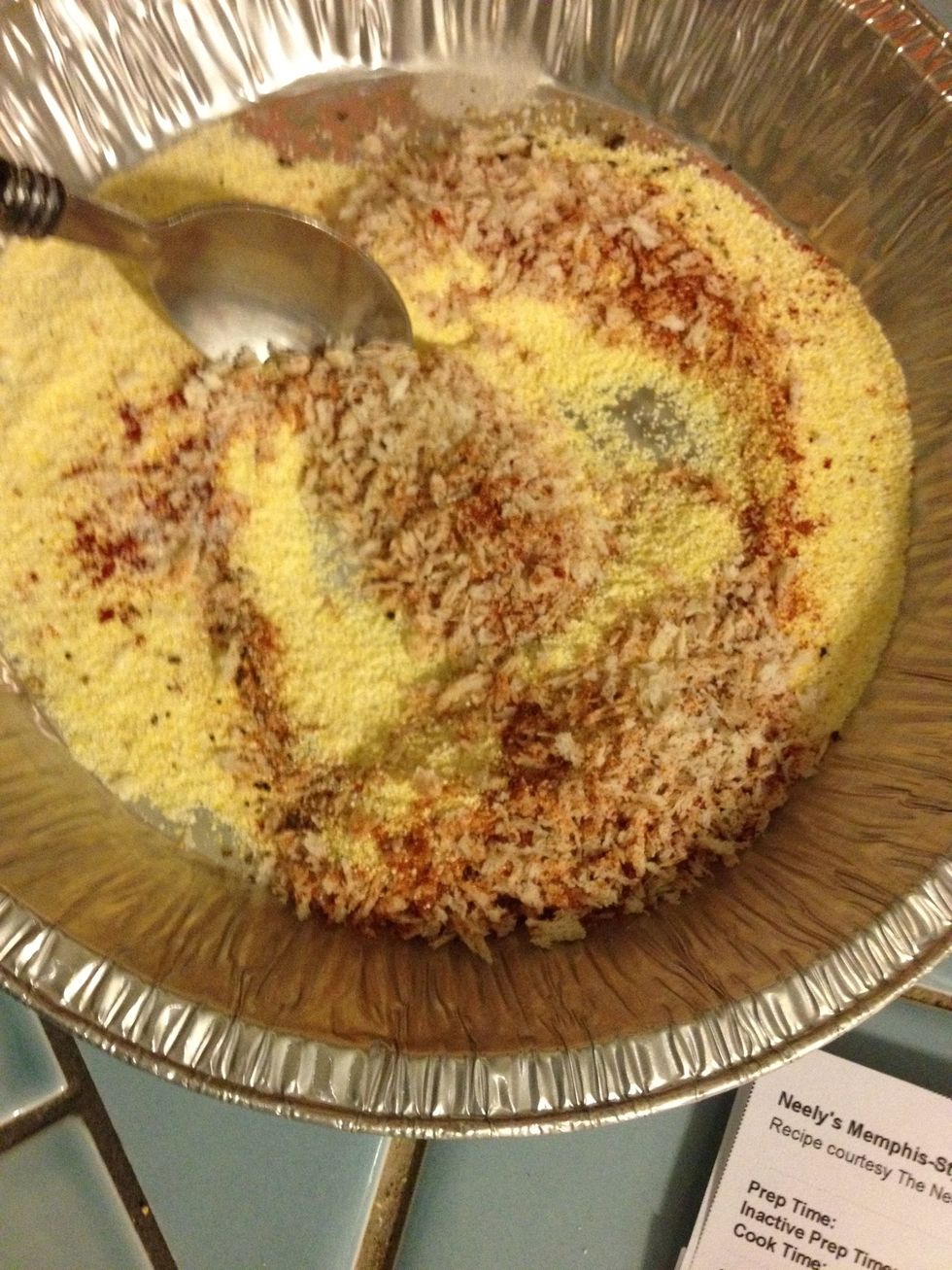 Mix the dry ingredients all together.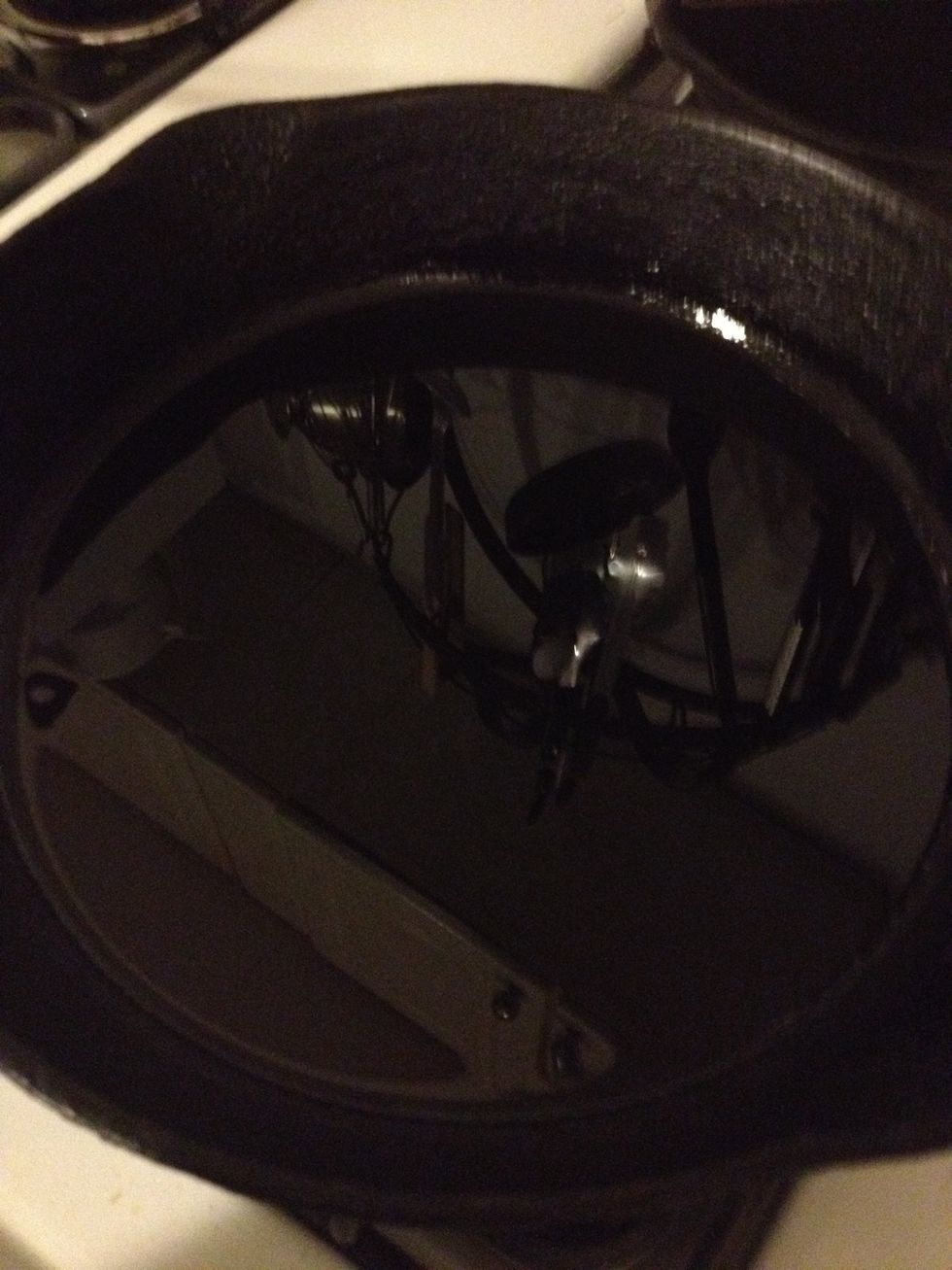 Heat vegetable (or peanut) oil in a frying pan. This is where I love using my cast iron pan.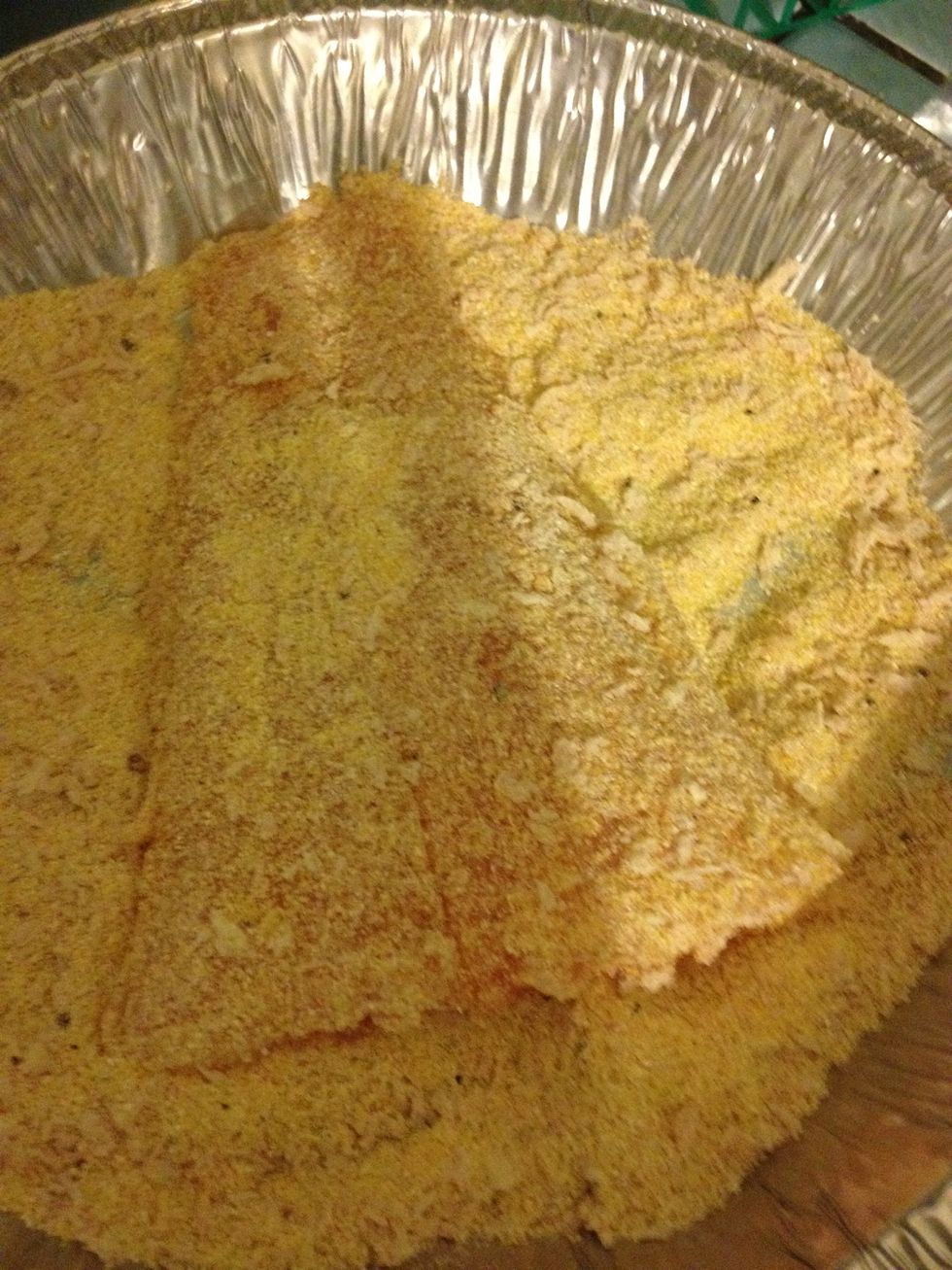 Remove the fish fillets from the buttermilk and tap to remove excess. Then dip the fish into the corn meal mixture (on both sides of course). Pat it on so your fish has a nice coating.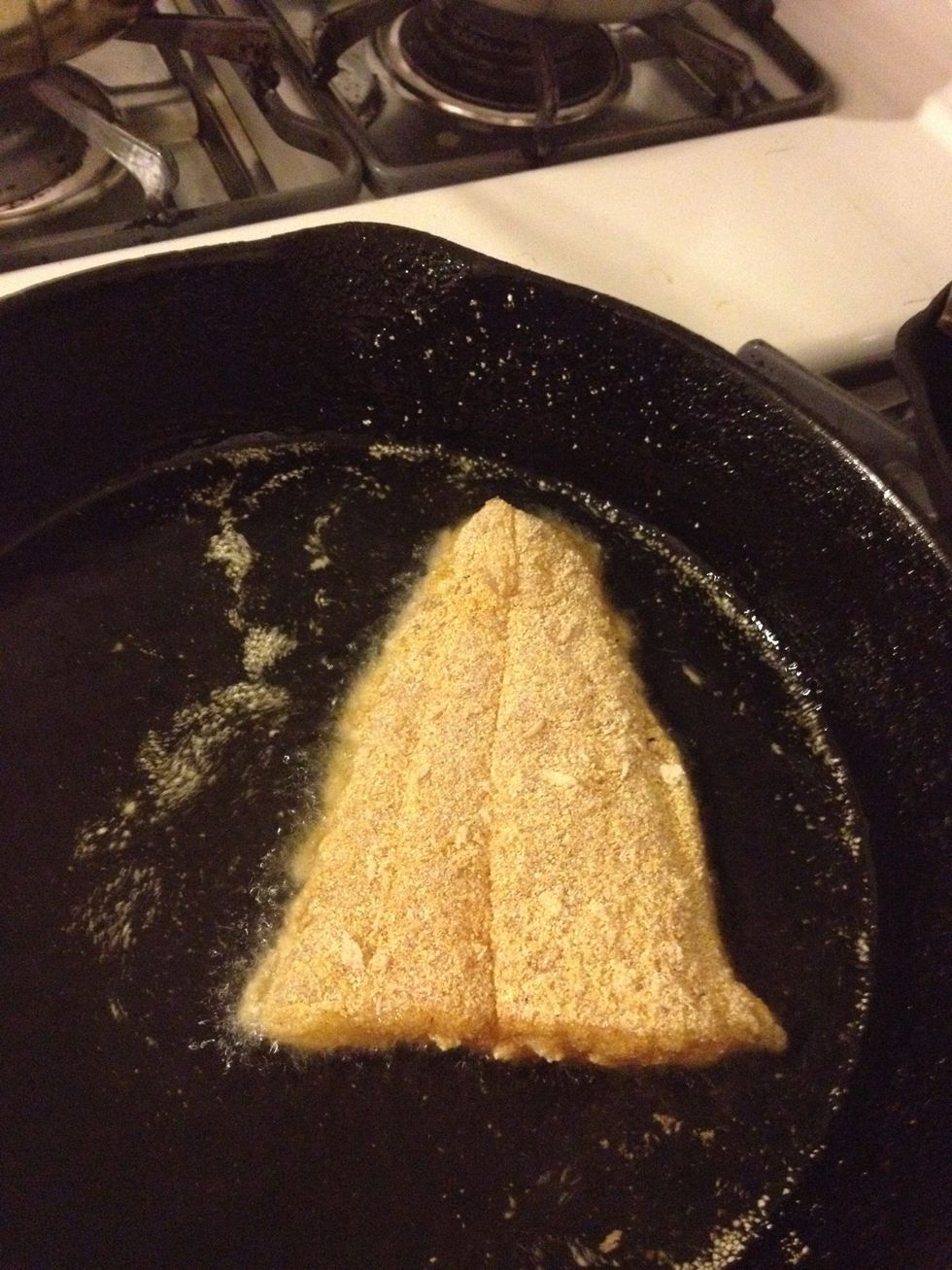 When the oil is hot, gently lay your fish fillet in the oil.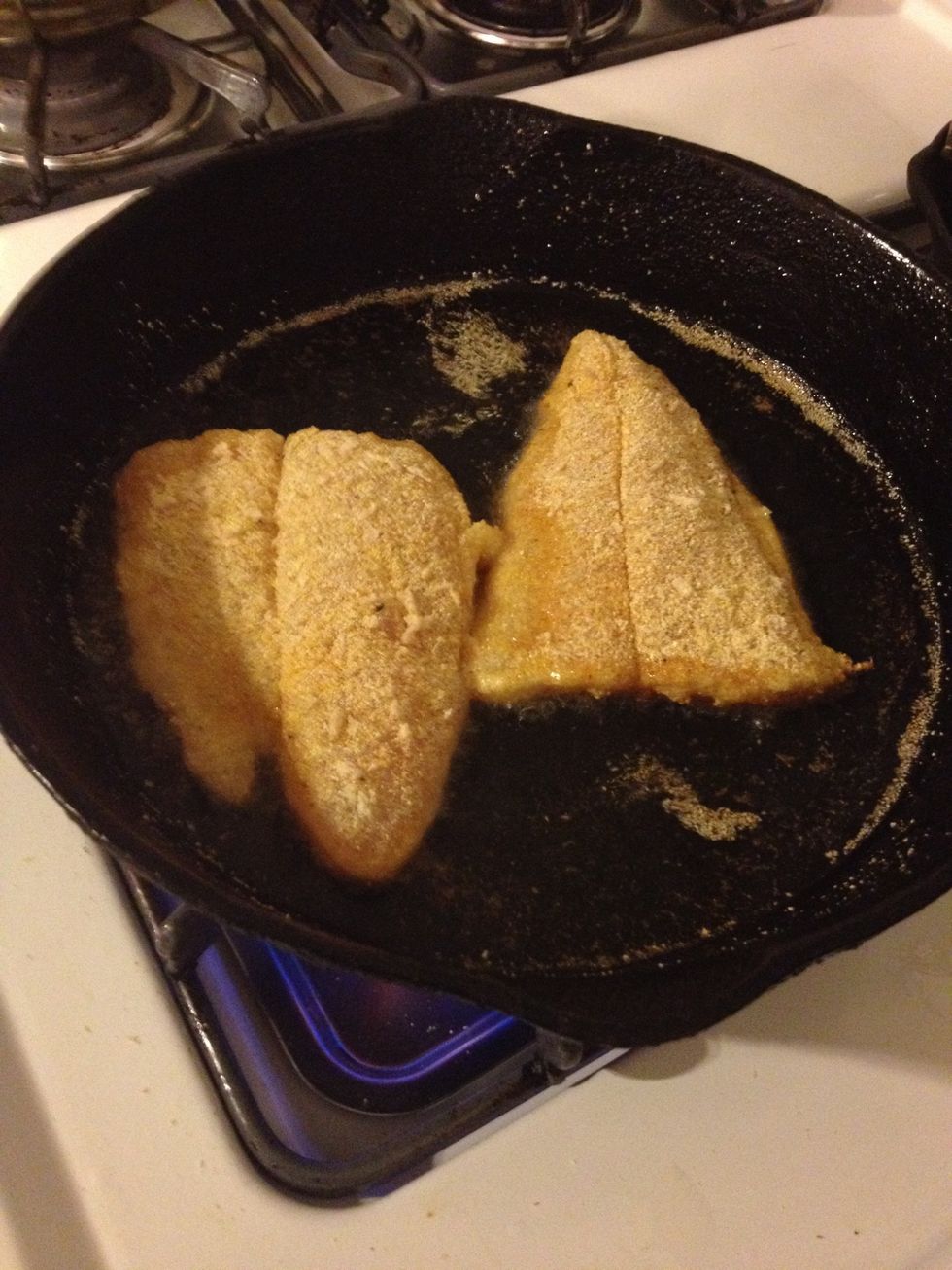 Now we have both the fillets cooking. You only need to cook these a few minutes on each side. Maybe four.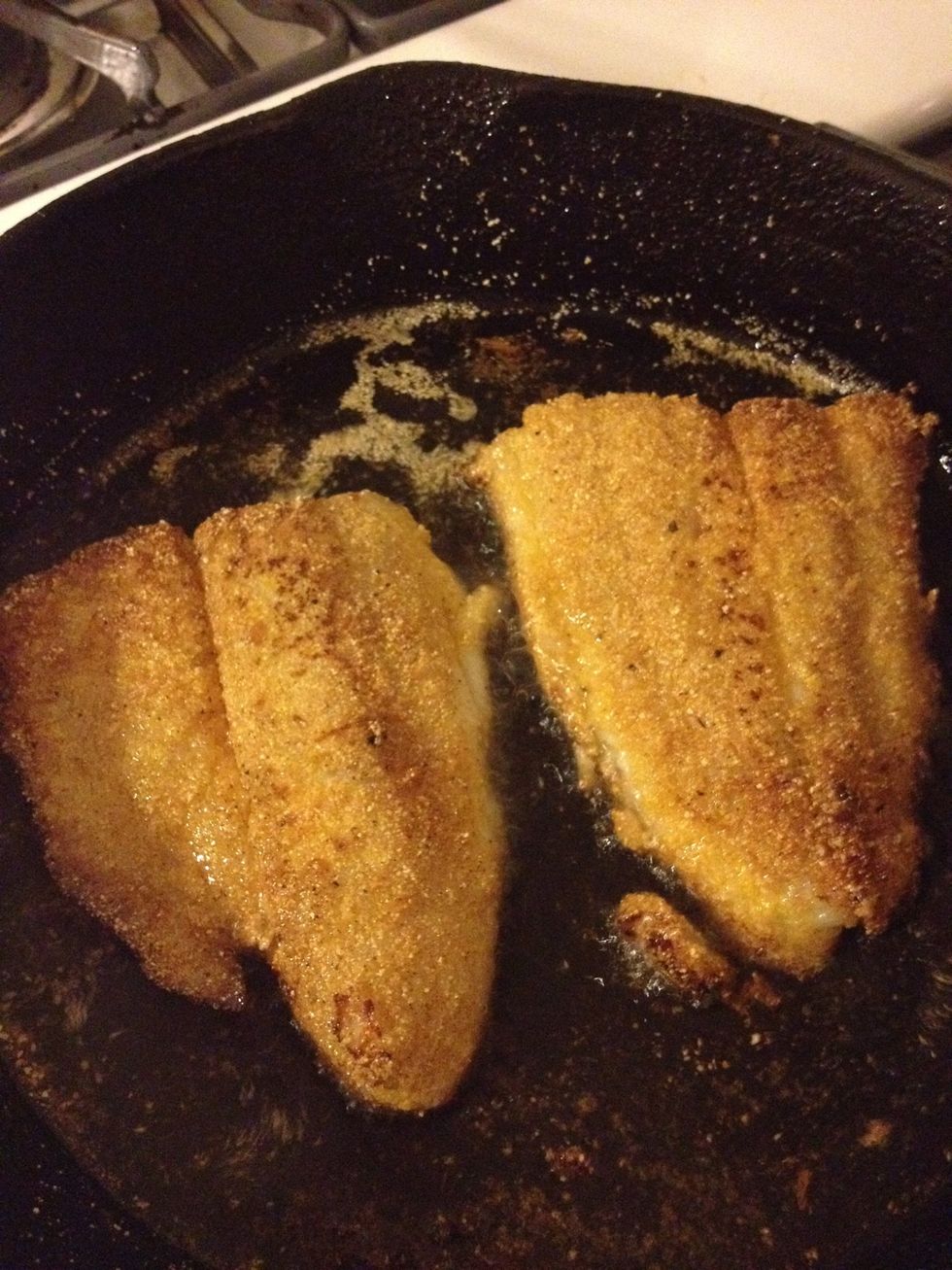 When golden brown gently turn them over and cook on the other side.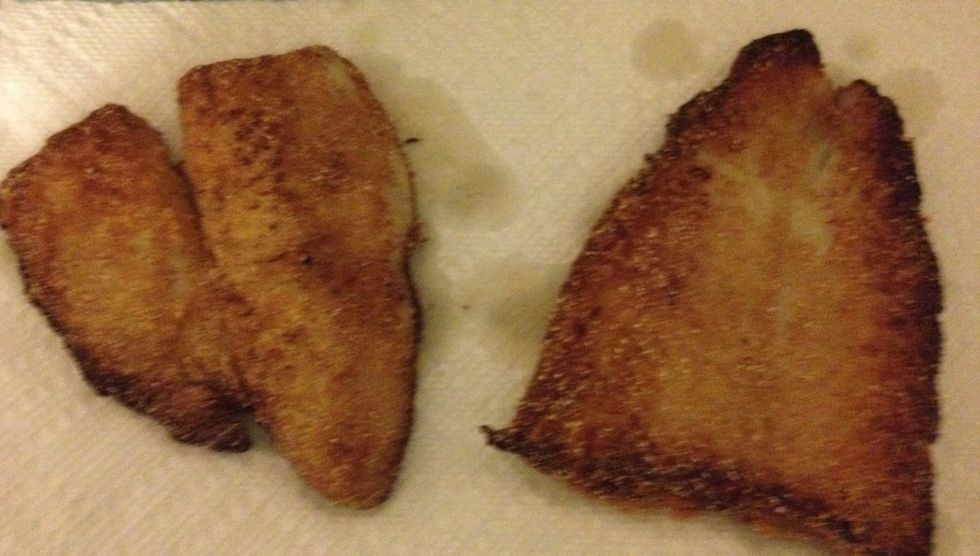 When done, remove the fish and drain the excess oil on a piece of paper towel.
That's it! We're done! Now wait until you taste it for yourself! I've made this for lots of friends and they love it! Quick, easy AND delicious! It doesn't get much better than that. Enjoy!
Buttermilk
Hot sauce
Catfish fillets
Corn meal
Bread crumbs
Cayenne pepper
Paprika
Salt
Pepper
Garlic powder
Vegetable oil
Felicia Gustin
I love to create! All kinds of things. Food, crafts, jewelry, art, photos, theater, events, history, social justice. My proudest creation is my daughter!