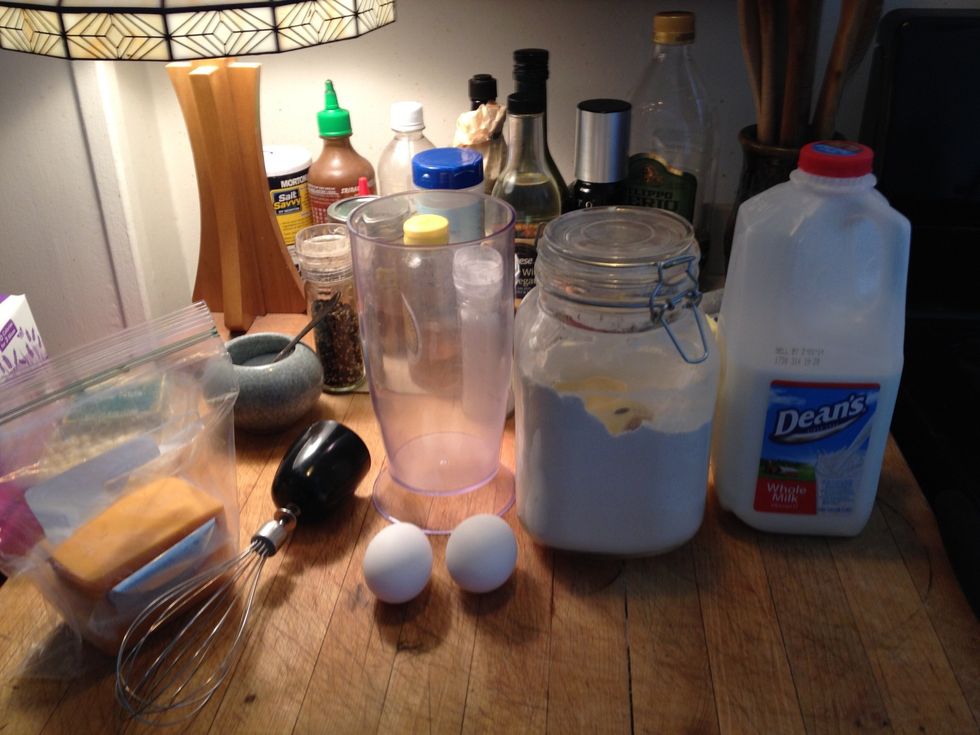 Gather the ingredients.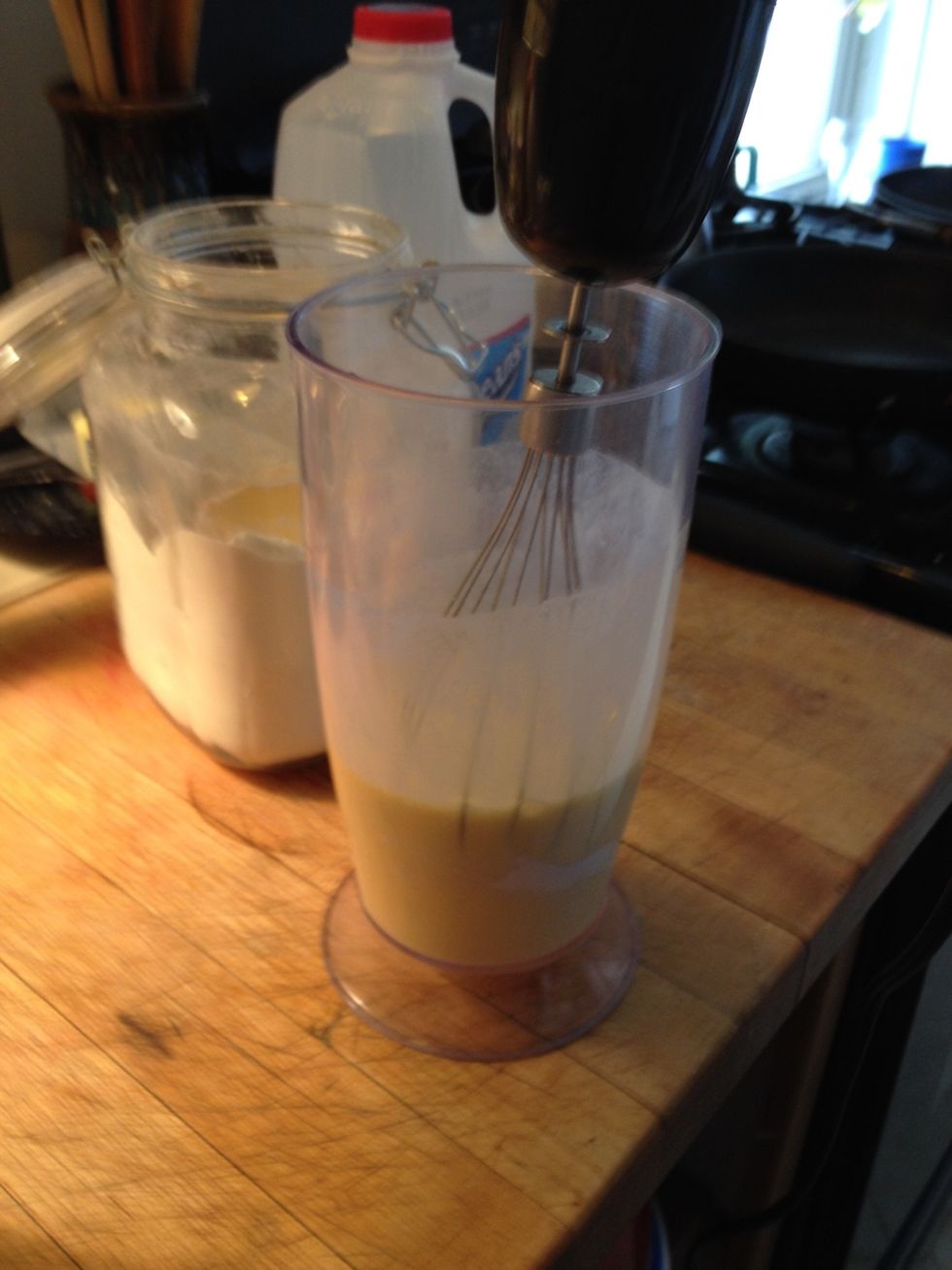 Mix flour, eggs, milk together.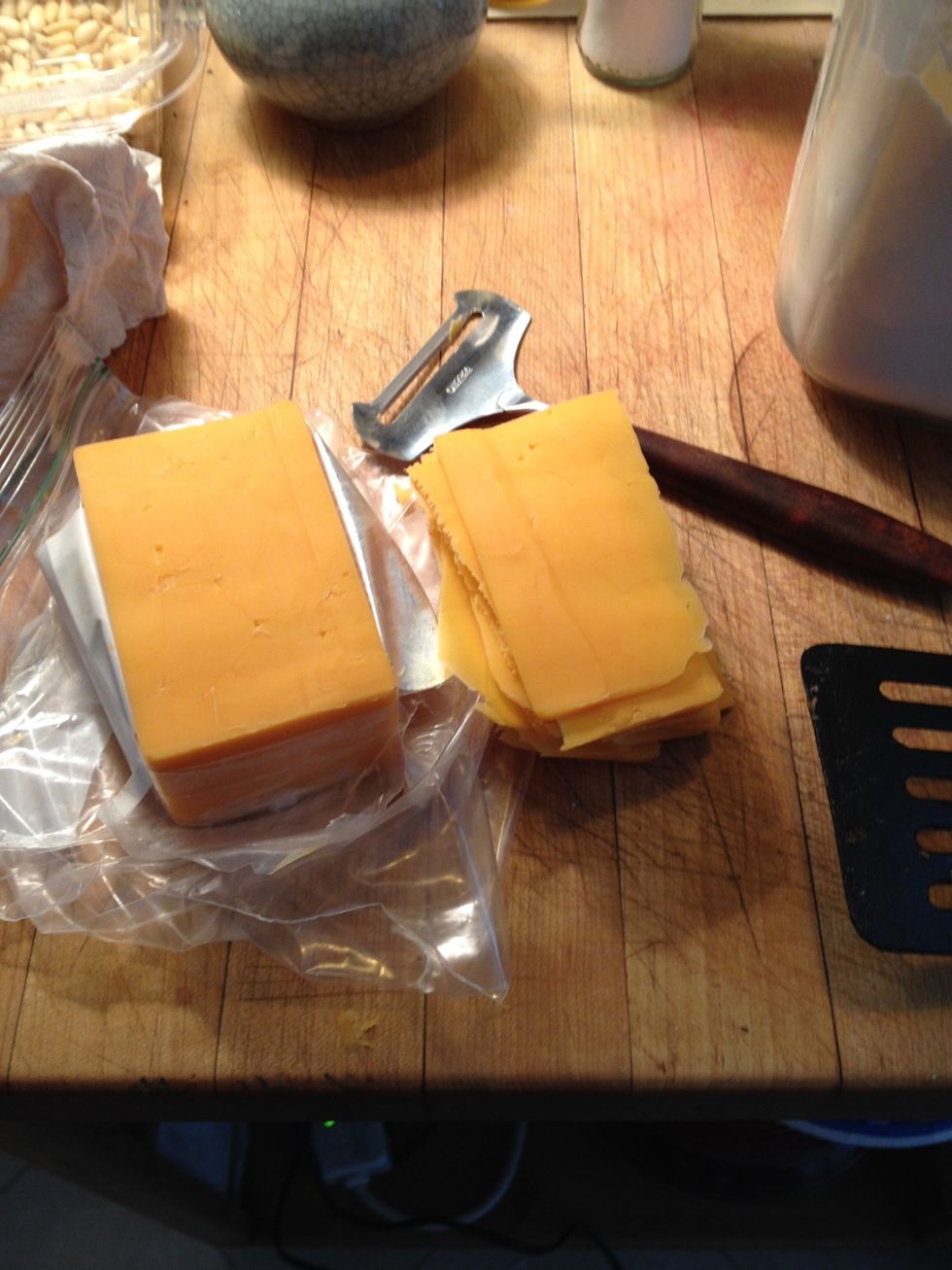 Slice plenty of cheese.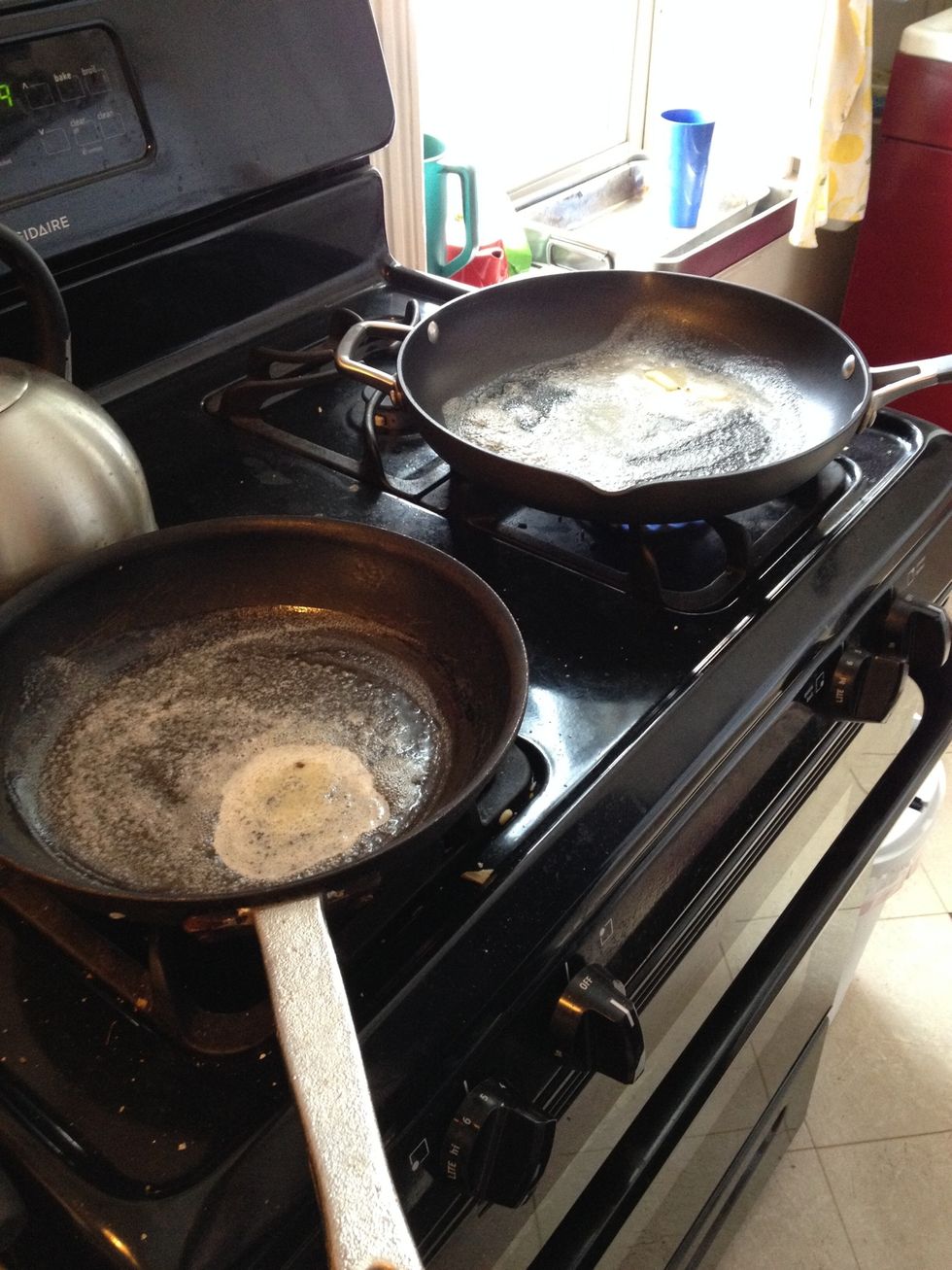 Add butter to you pan and heat it up until the butter is bubbling. Put heat on medium high.
Pour enough of the pancake mix into the pan to cover the surface. Angle pan sideways to move mixture to cover all areas. Add cheese.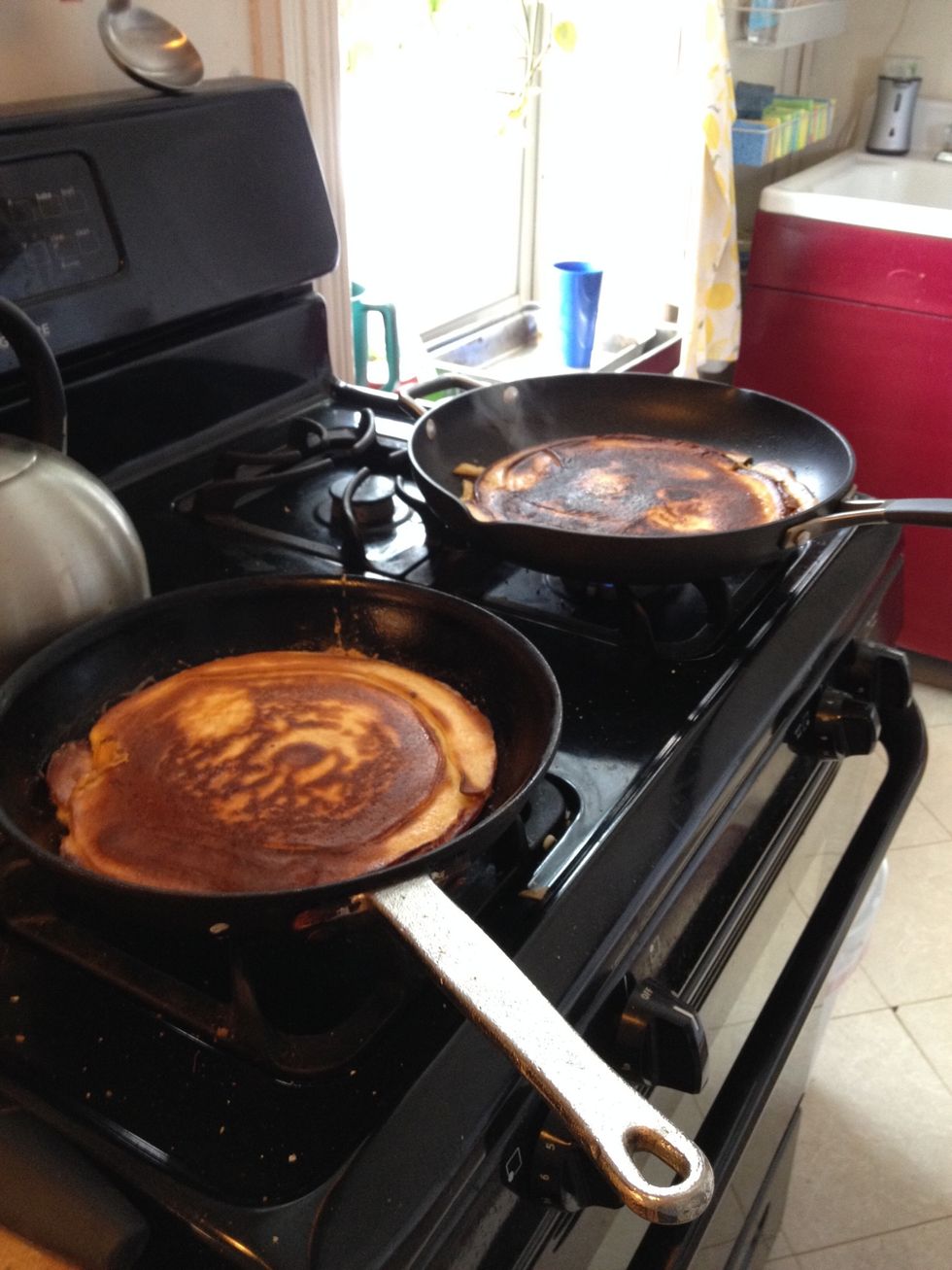 When pancakes turn golden on the edges and all liquid mixture has turned solid you can carefully flip the pancake. Let the other side bake for a couple minutes.
The pancakes are done when golden brown and cheese is crispy. Serve on a warm plate. A real Dutch tradition is to eat the pancakes with powdered sugar and syrup.
2.0 Egg
1/2l Milk
250.0g Flour
1/4qt Butter
Cheddar cheese