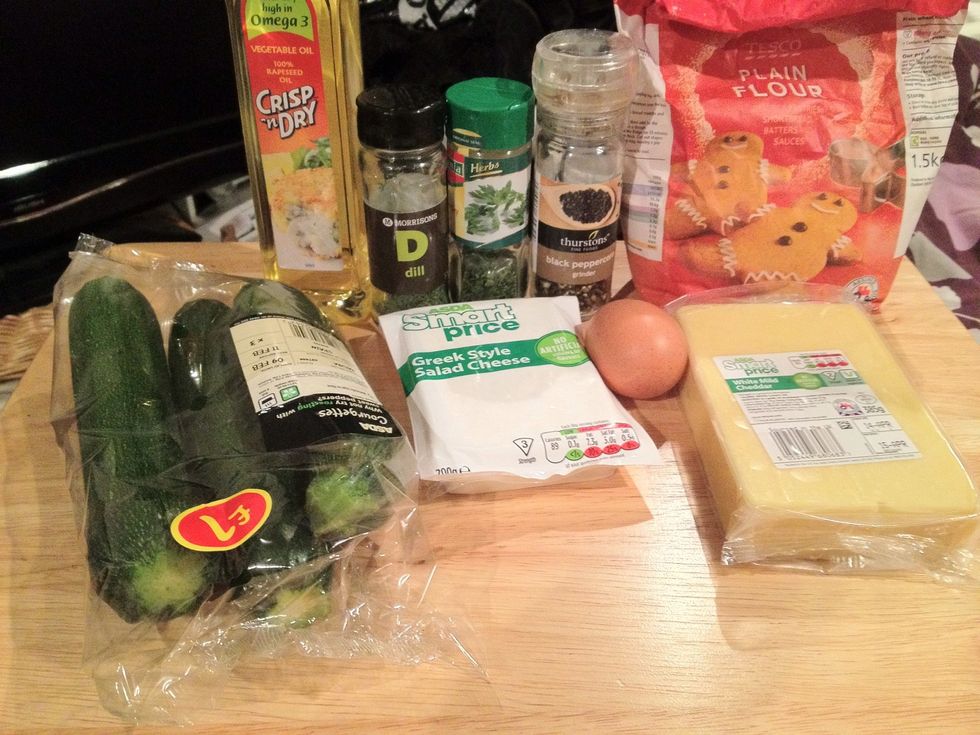 Gather your ingredients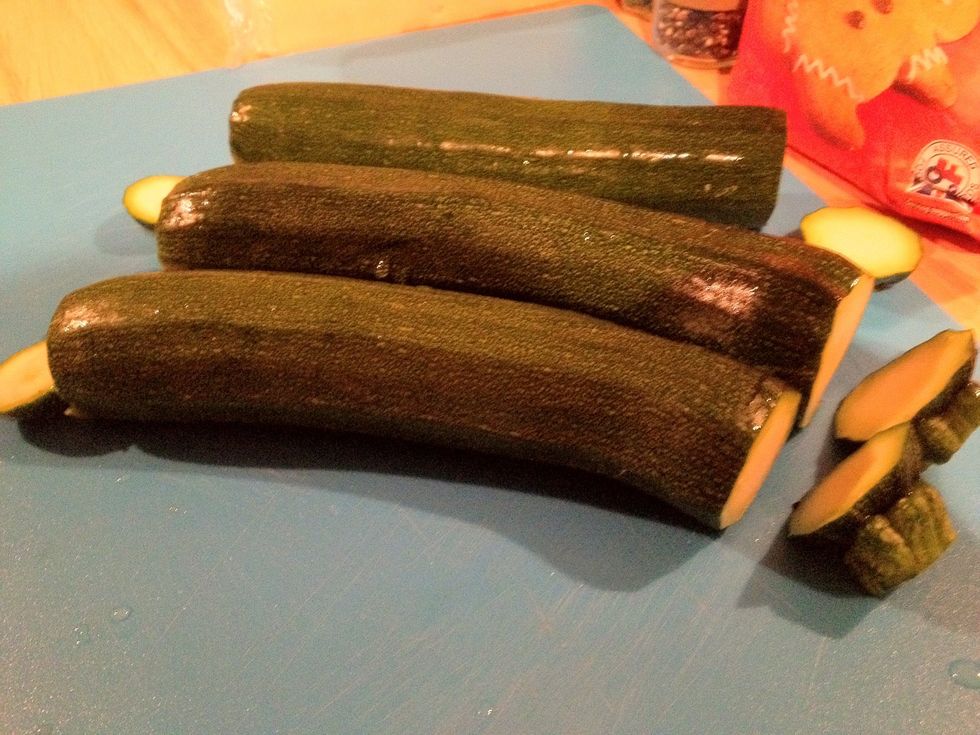 Wash the courgettes and cut the ends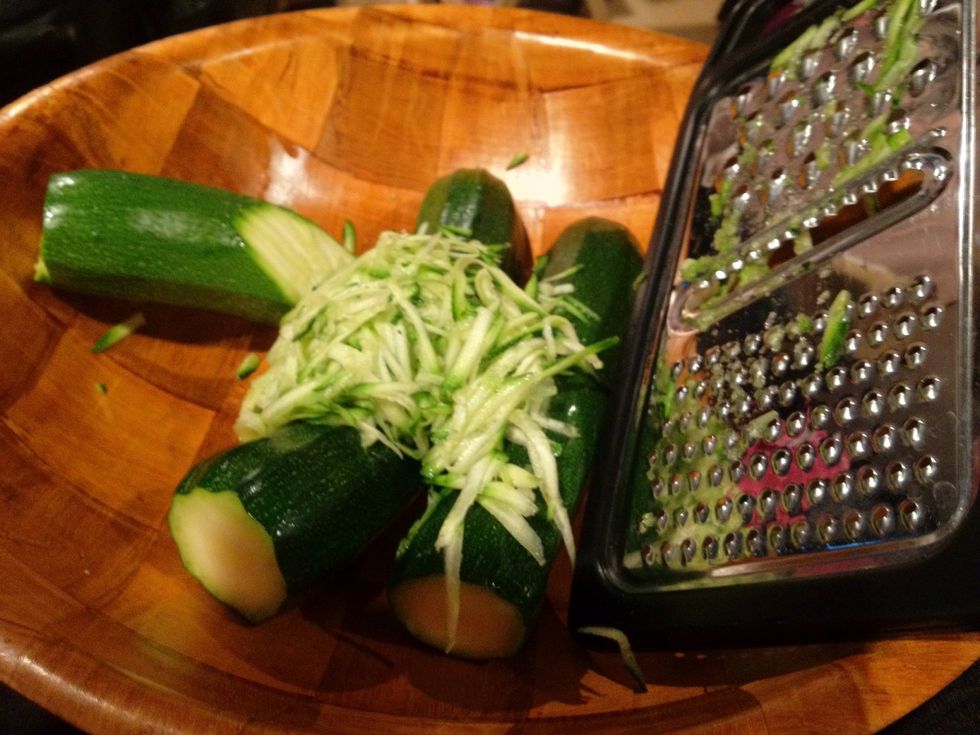 Grate them diagonally on the big holes grater to get long pieces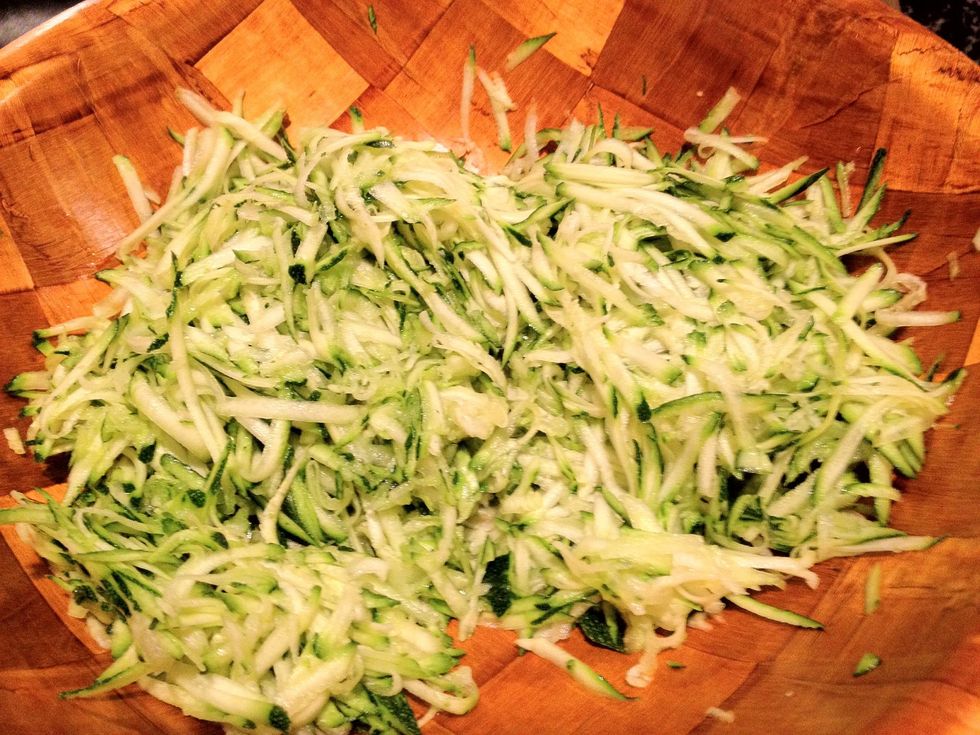 When grated, add a sprinkle of salt, mix and leave aside.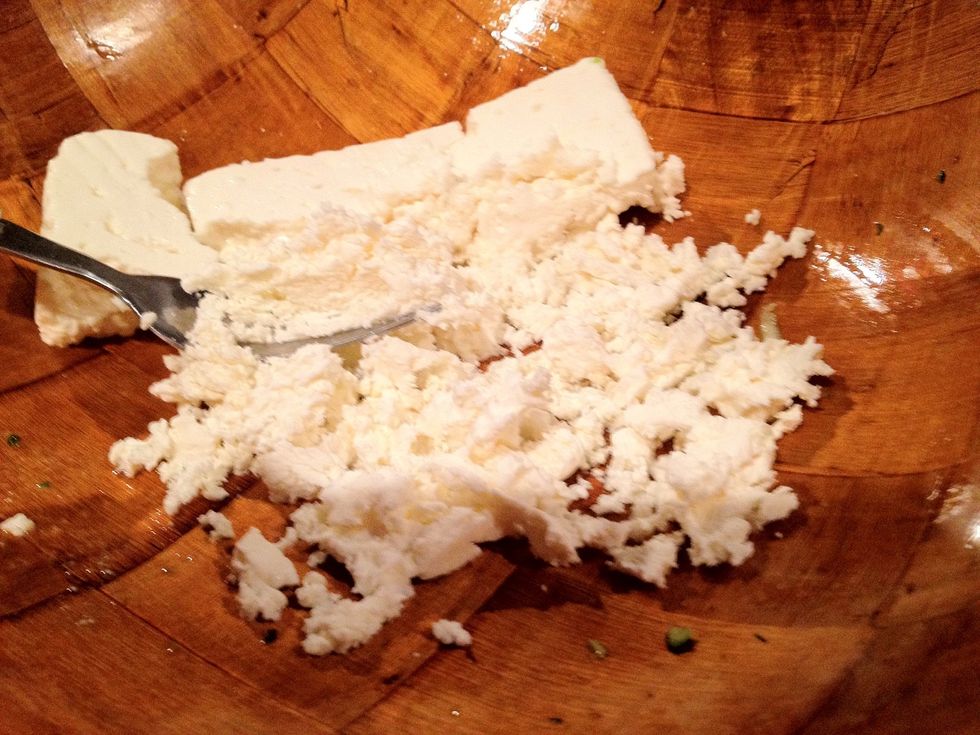 Crumble your white cheese with a fork.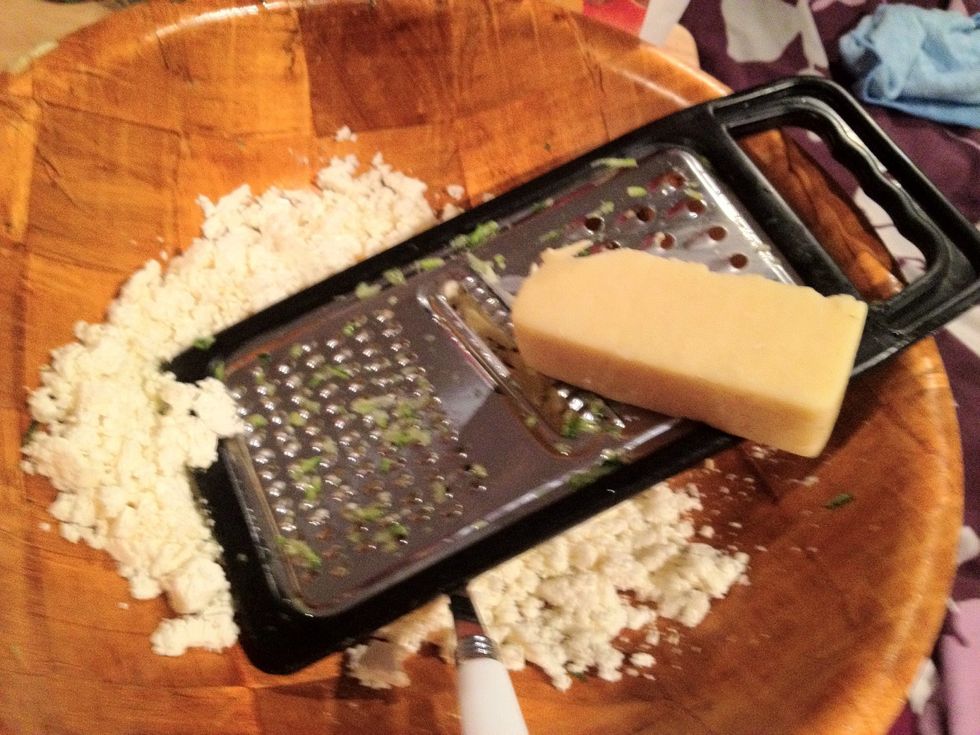 Grate the cheddar cheese.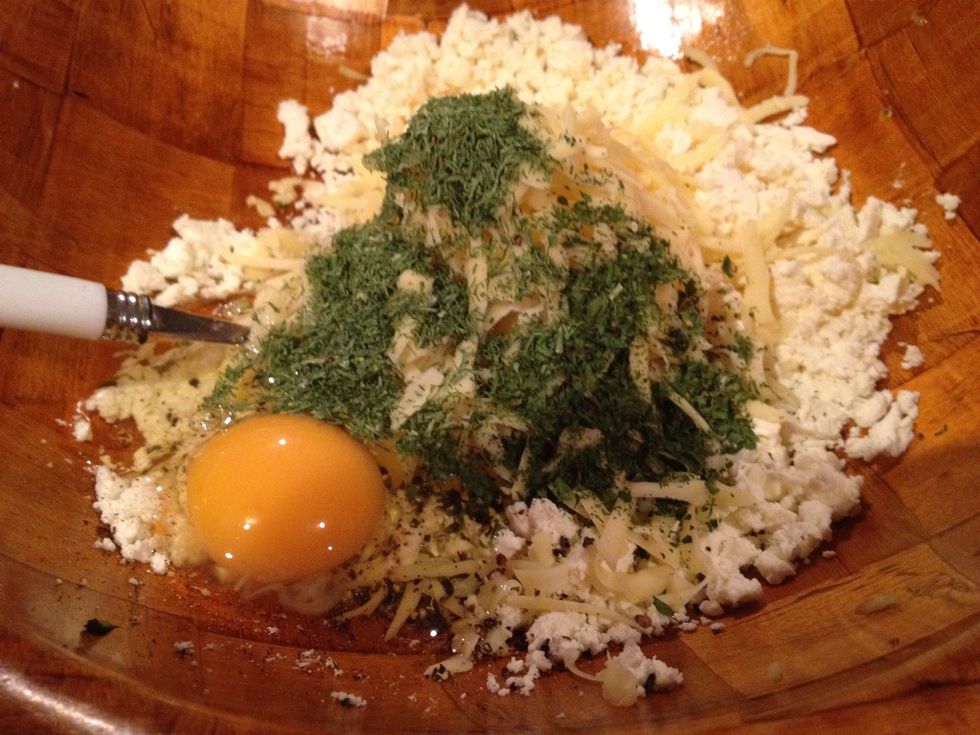 Add freshly ground pepper, herbs, eggs.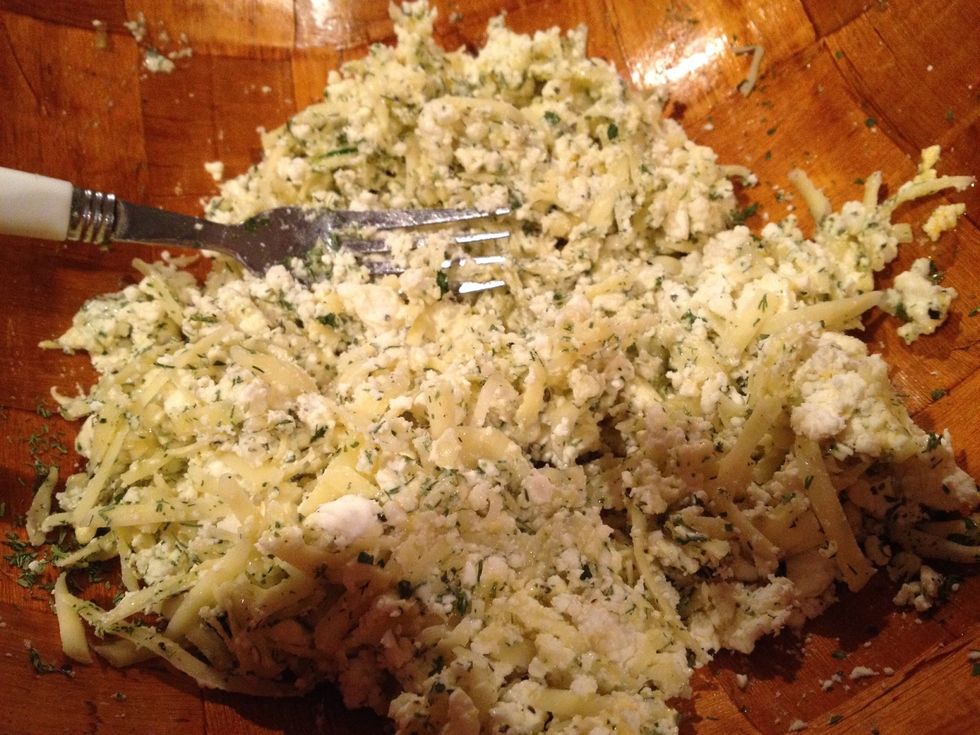 Mix well.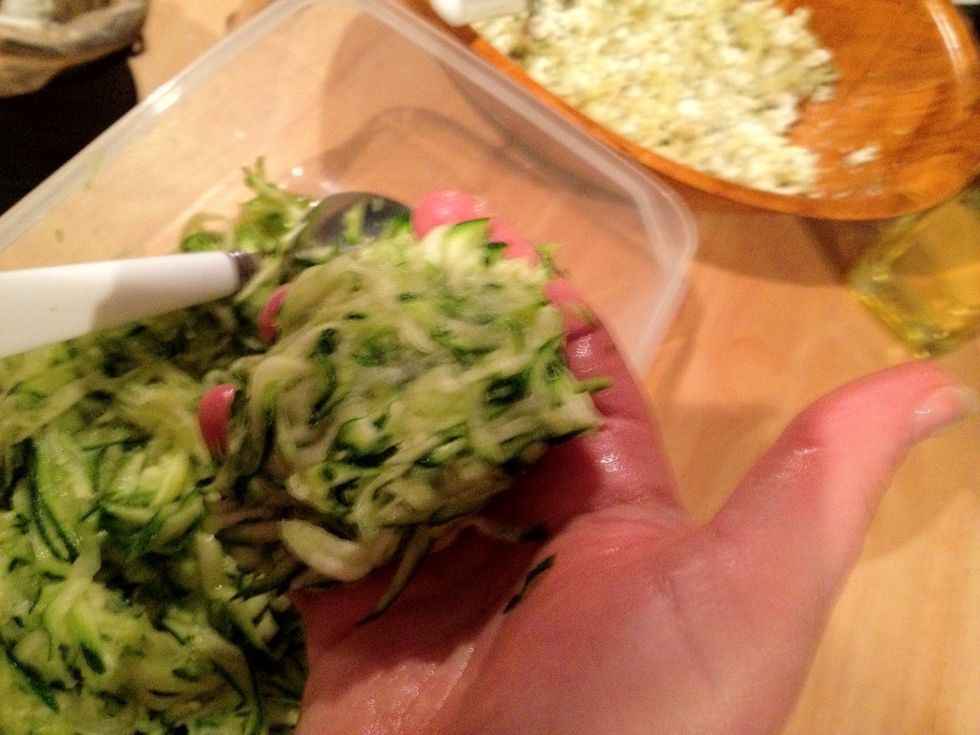 Using your hands as you're making snowballs, squeeze the juice out of the courgettes.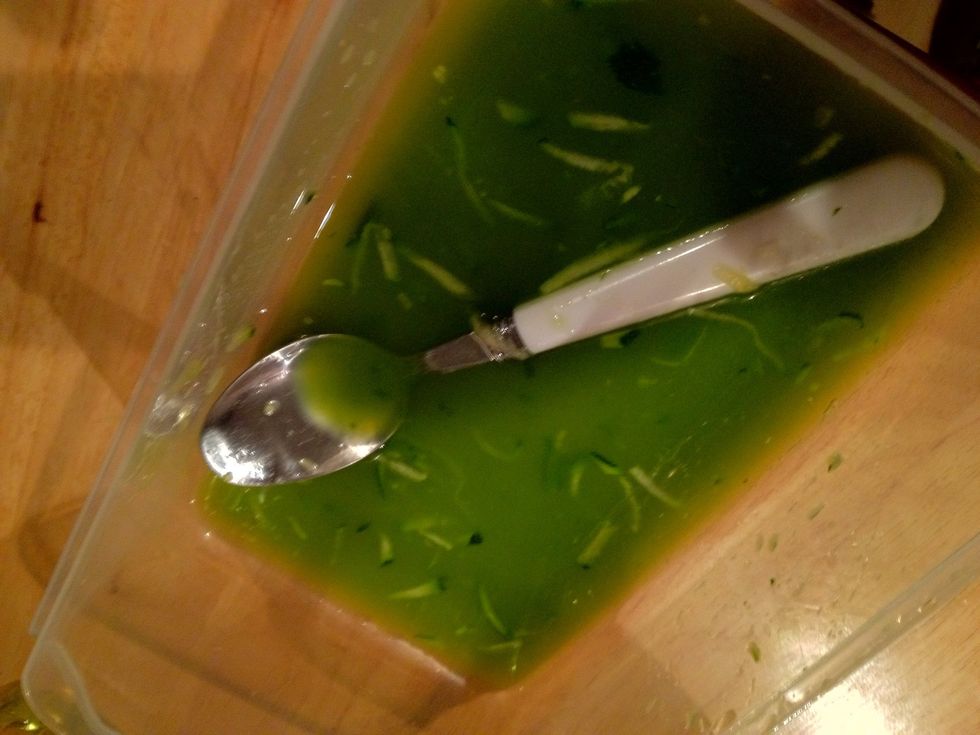 Look at all the liquid that came out! Throw away.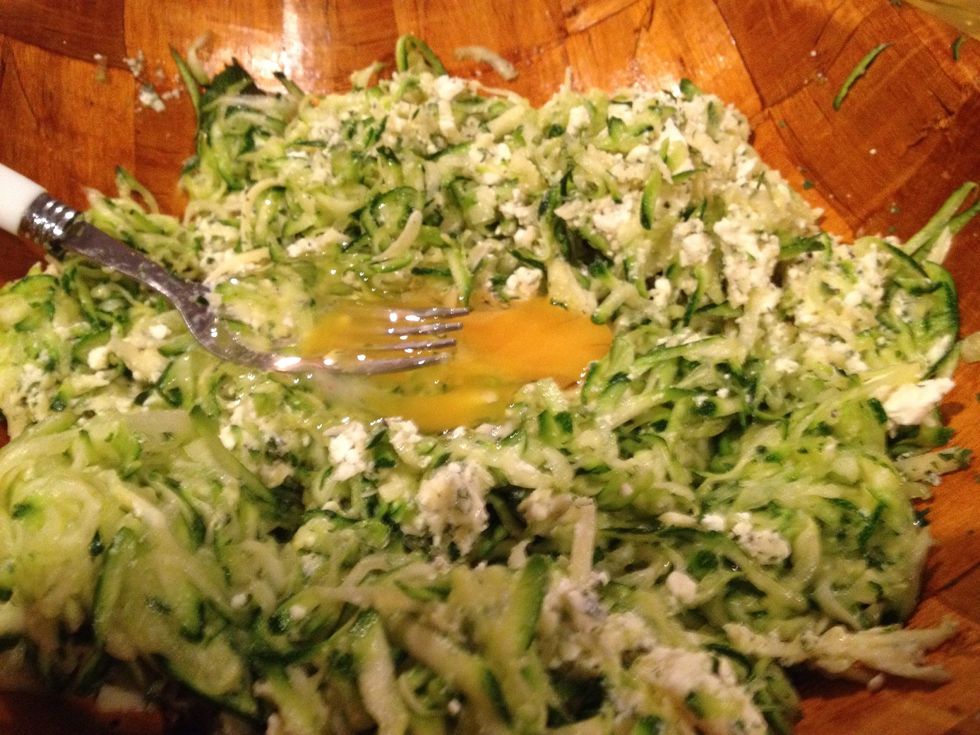 Add the courgettes to your cheese mixture. I forgot the second egg so I'm adding it now. Mix well.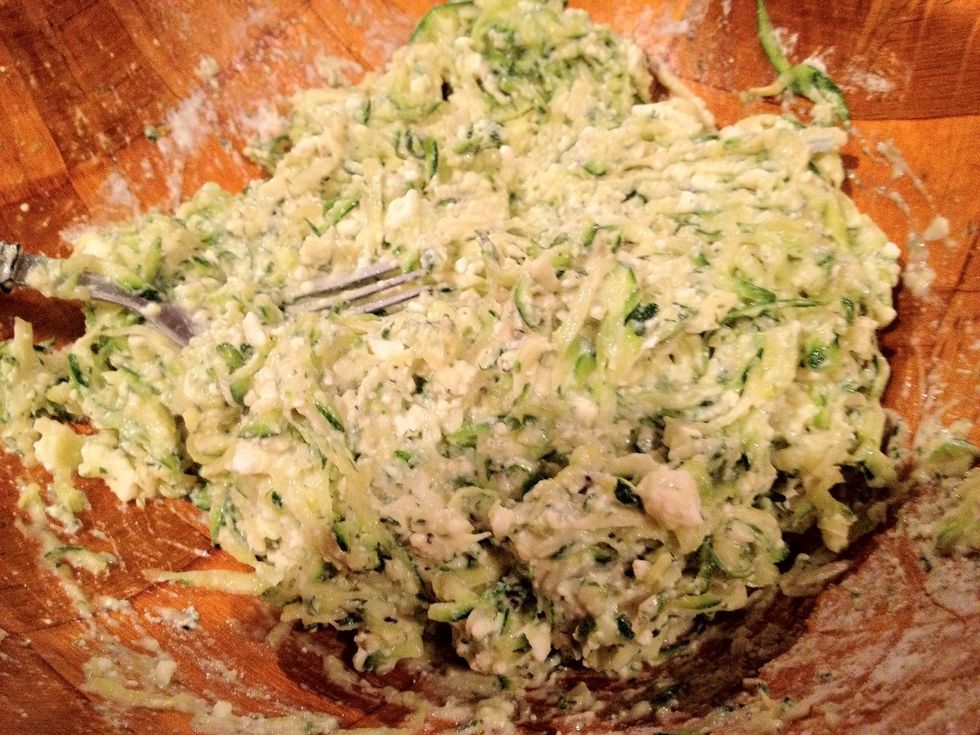 Add 3 big spoonfuls of flour, mix again. Done. The mixture should be moist, not dry, not runny and watery.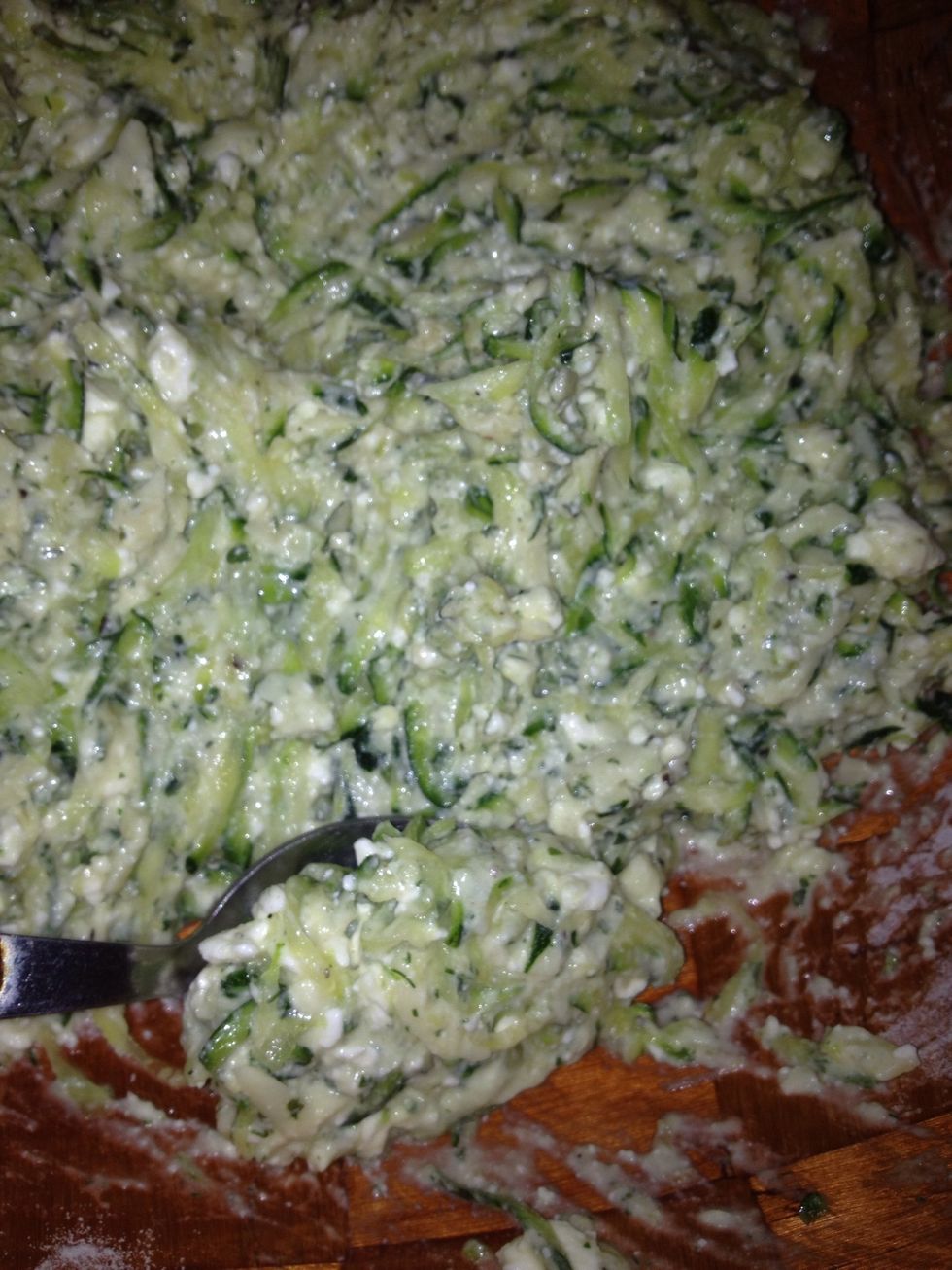 Heat up your oil in a non stick pan. It should be on a medium to high setting, mine was setting 5 out of 6. Scoop spoonfuls of mixture and add gently to the hot pan.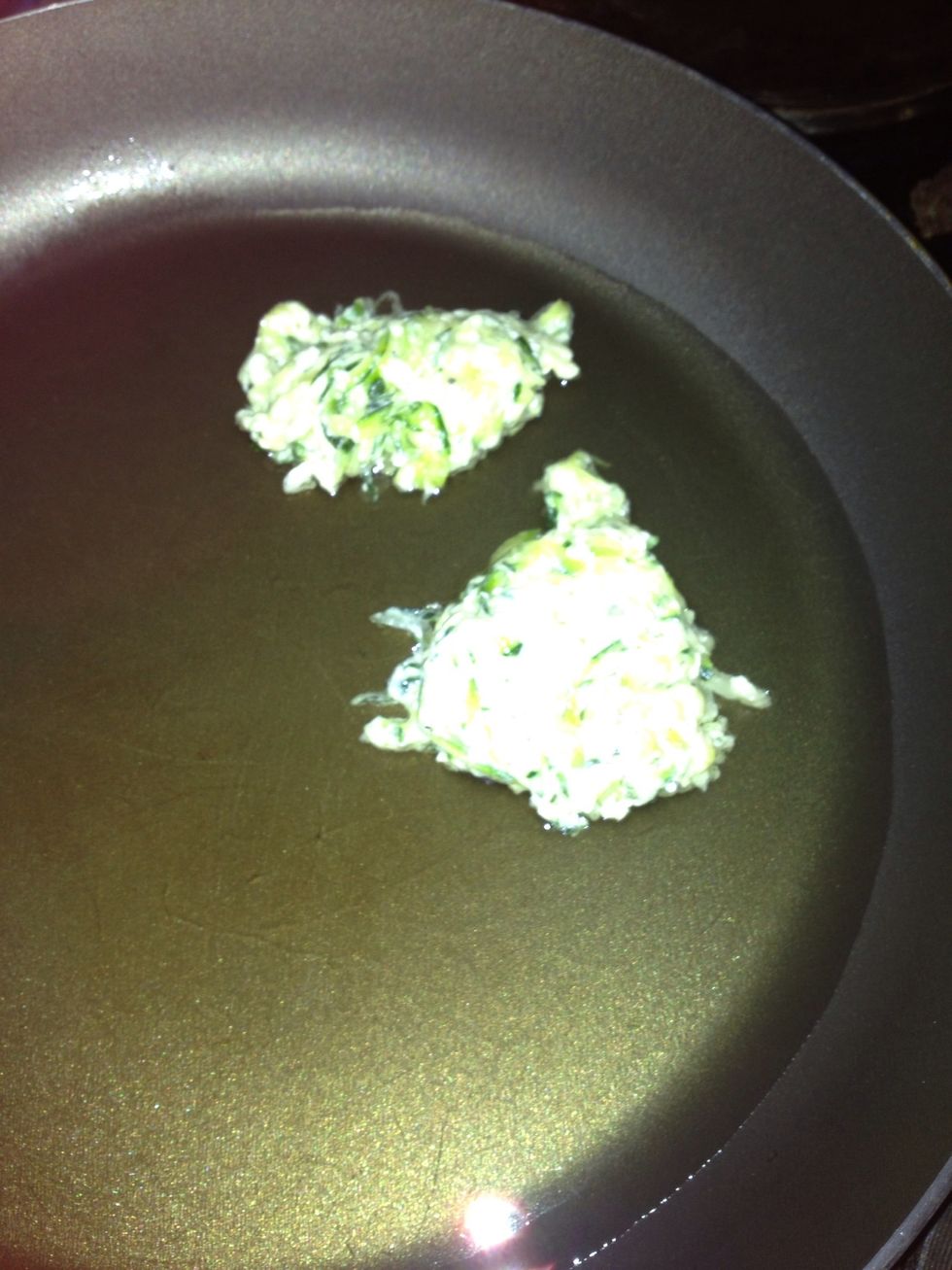 Flatten slightly with the spoon. Do not use BIG spoonfuls or the fritters will fall apart.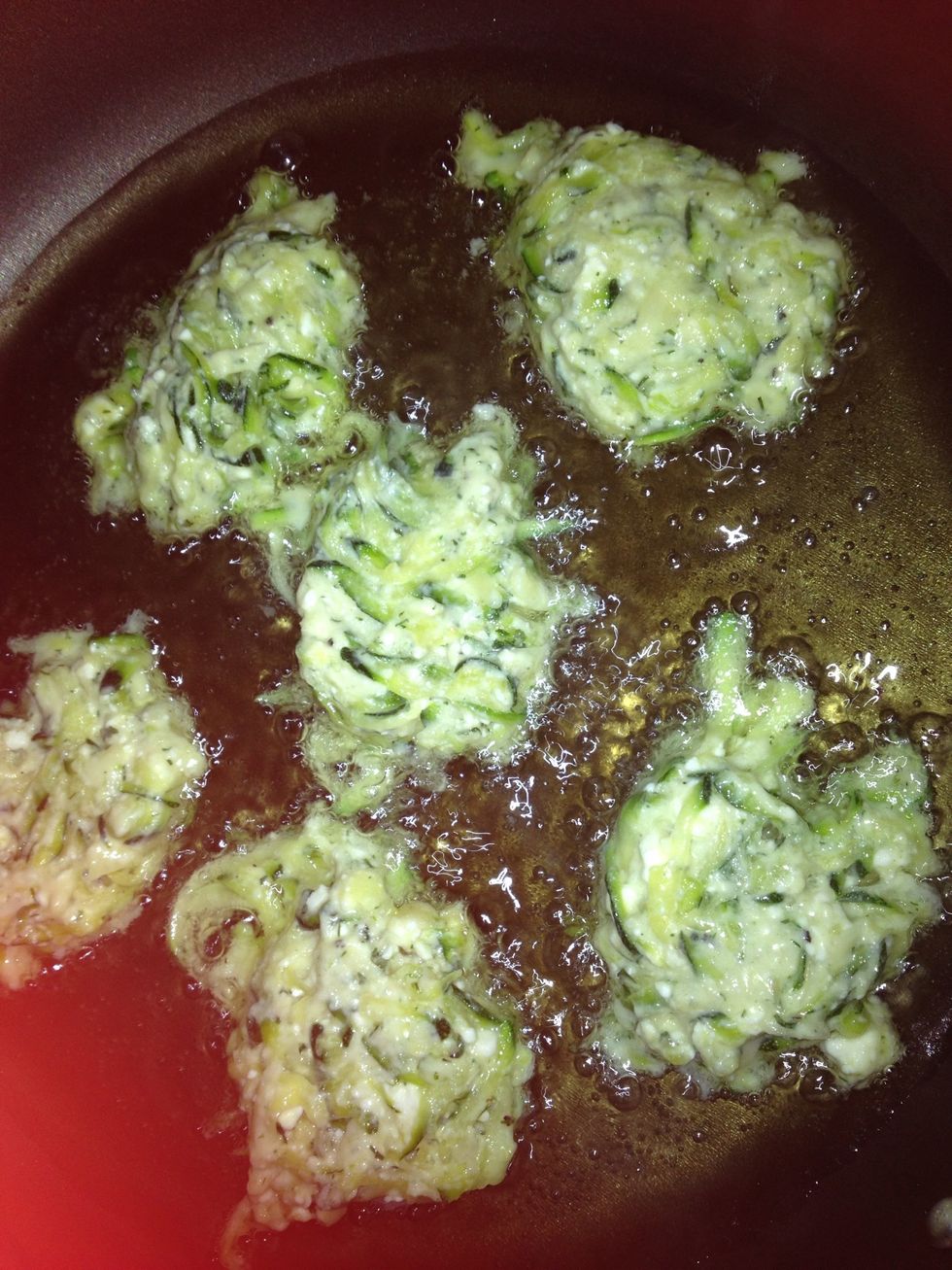 Don't worry about the shape, the taste we're after. Don't overcrowd the pan.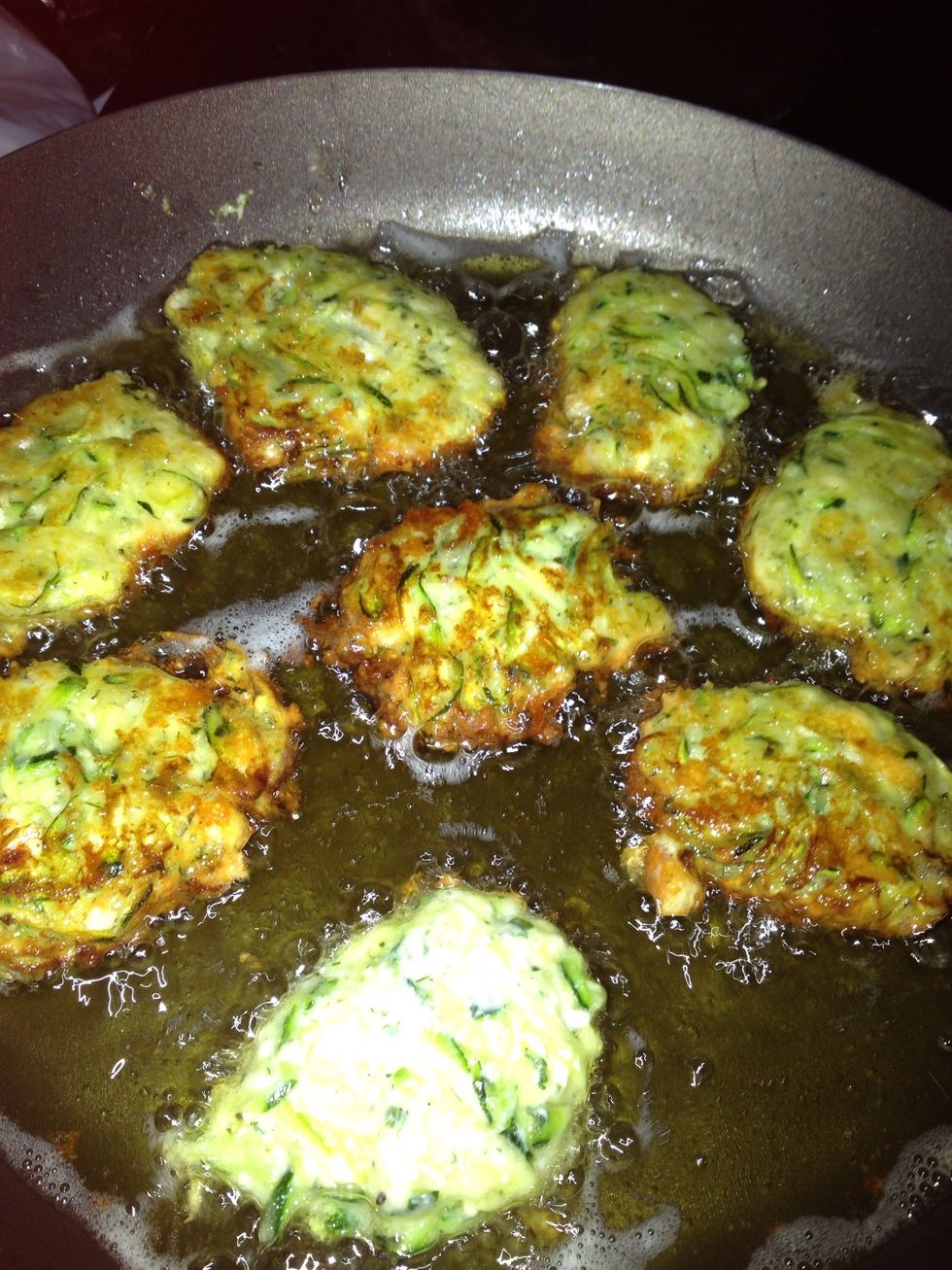 After 2-3 minutes, the edges will start browning. That's not very visible, gently slide a fork under one fritter and turn over. If nicely browned, turn the others over too, it should look like the pic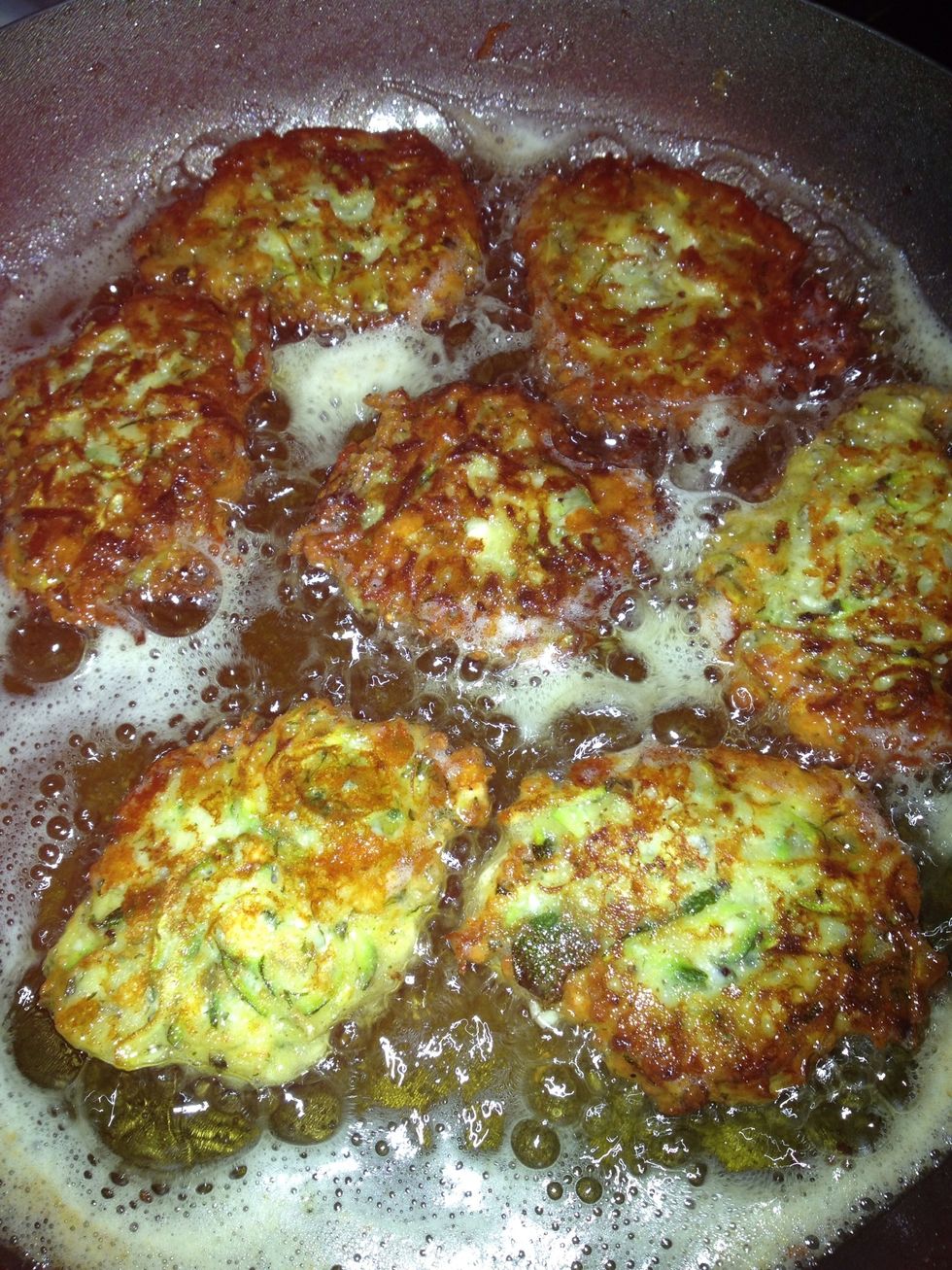 When browned on both sides like the top ones in the image, take out and leave on kitchen roll to absorb the excess oil.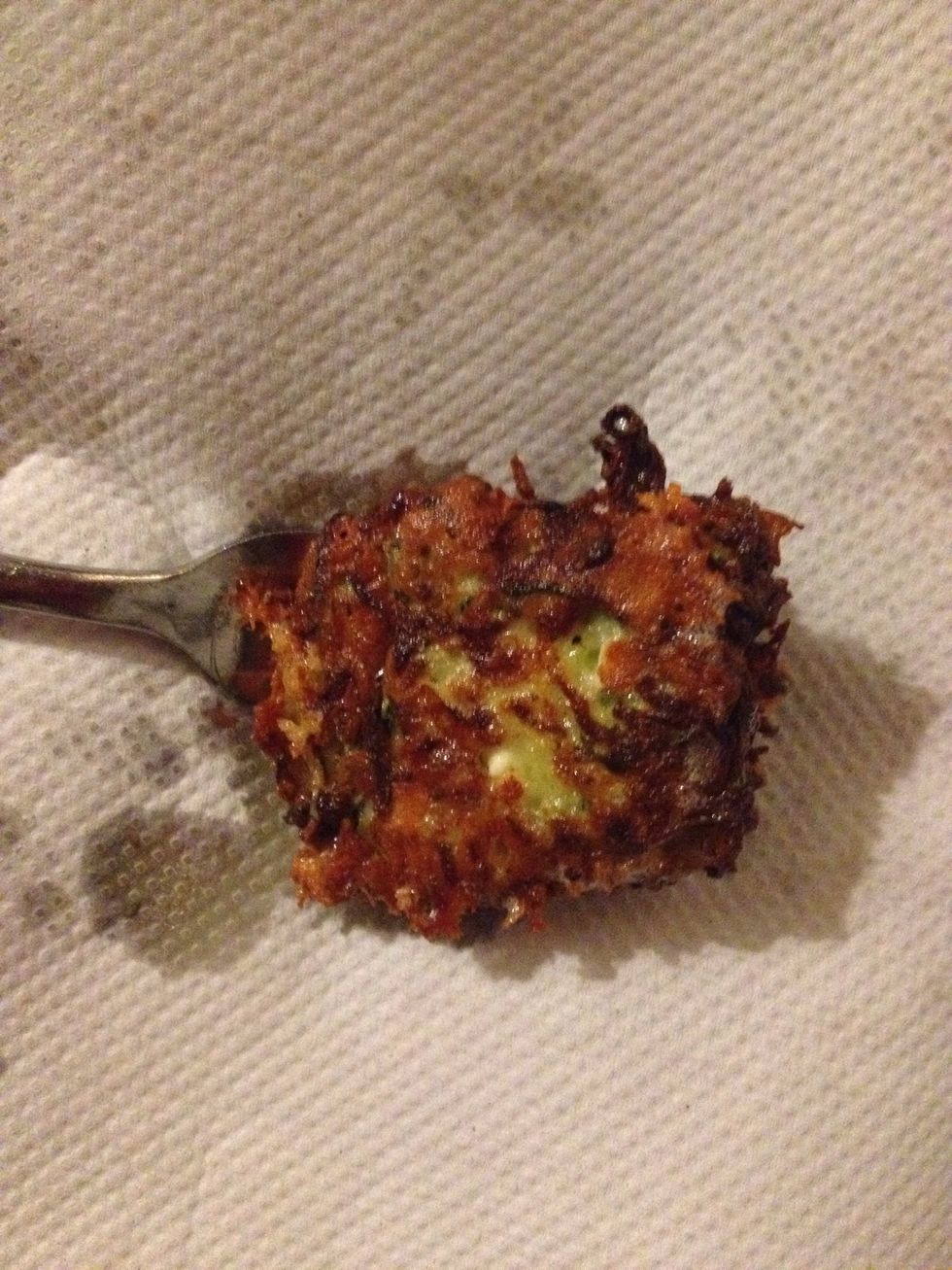 Like this. When your paper sheet is covered with fritters, top with 2 more paper sheets.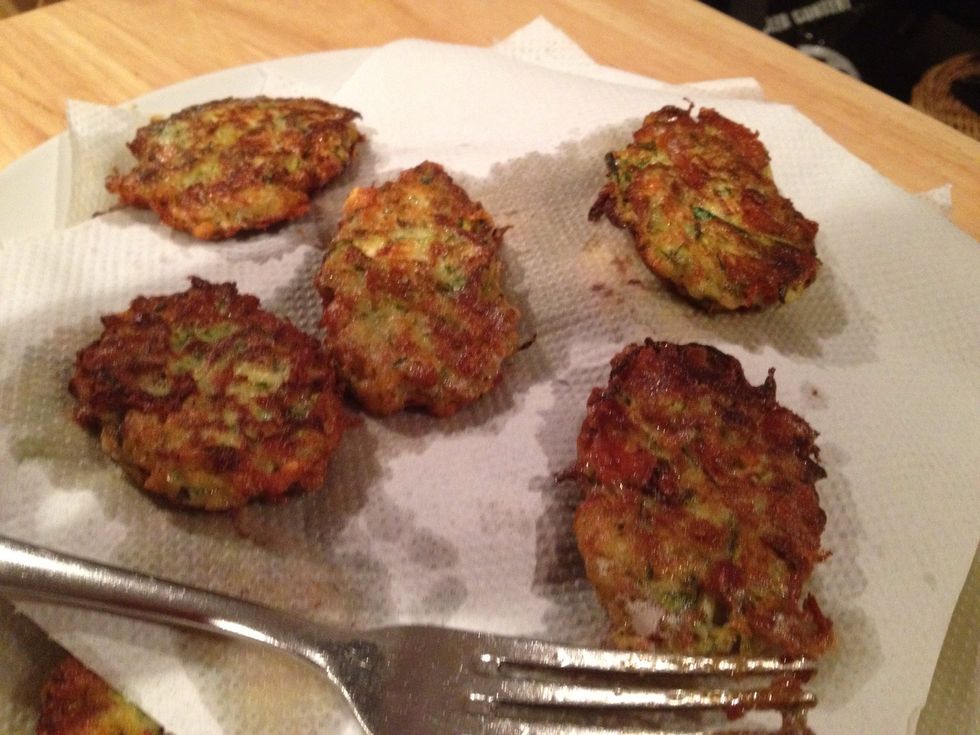 Don't overcrowd them. Keep cooking them in batches and adding them to your paper layered plate. Add more kitchen roll on top and press gently with your hand to get rid of as much oil as possible.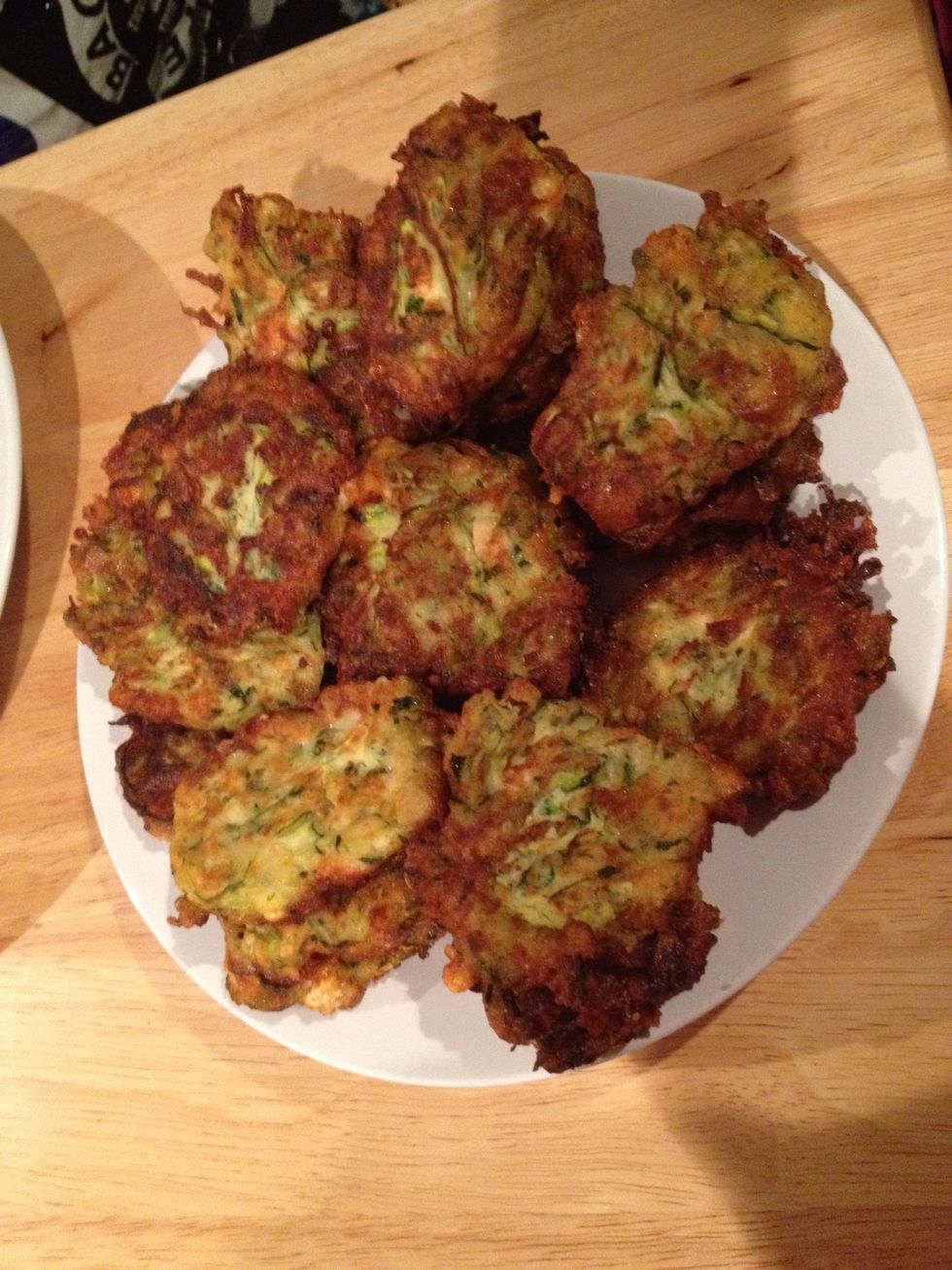 Final result, after "snacking" on 5. Not great looking, but delicious!!!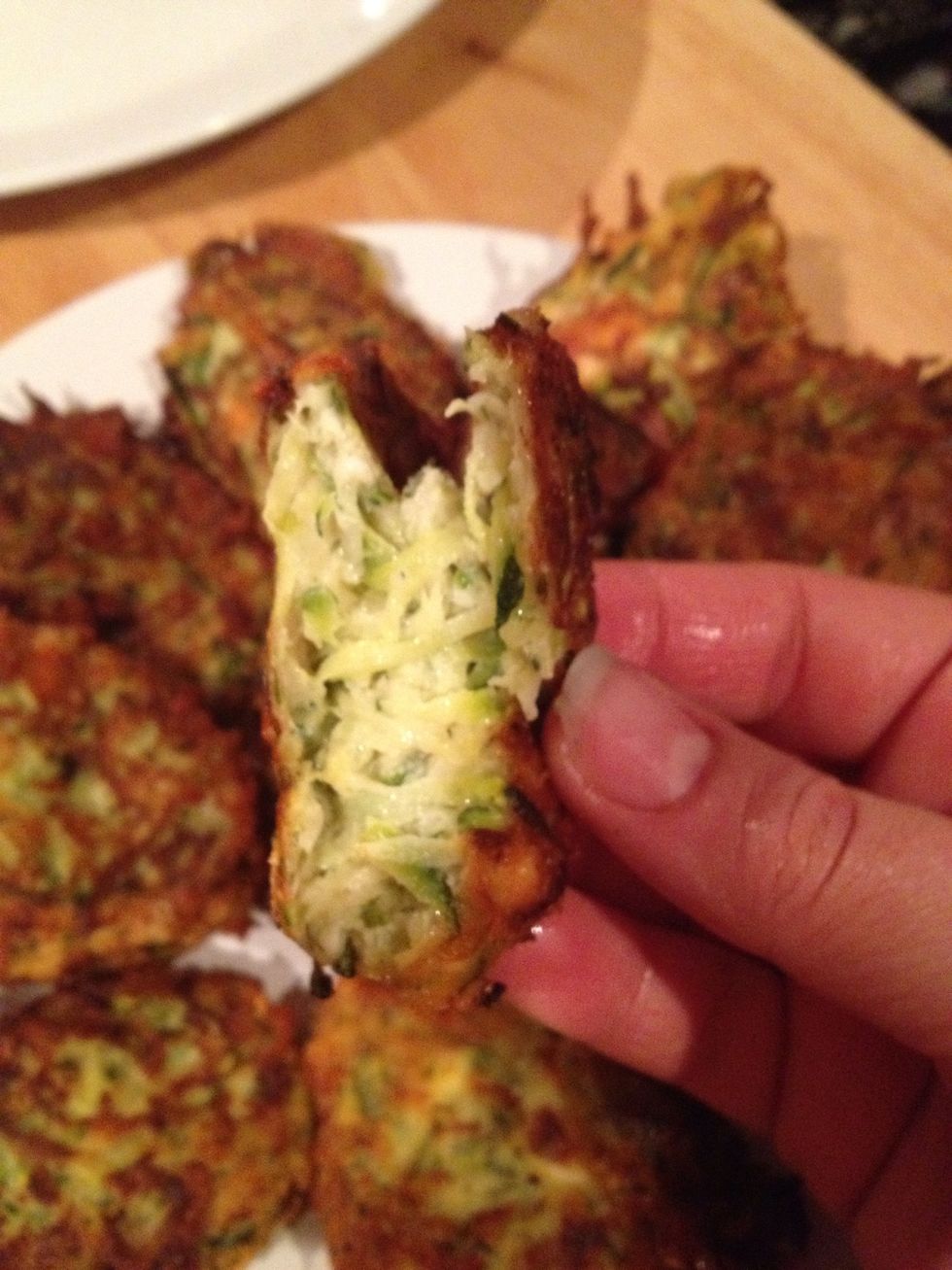 Observe the inside of the fritter: it's soft and moist, while the outside is golden brown and crunchy! They are lovely, hot or cold, as a snack or a side, even in a sandwich. Best with aioli or salsa.
3 medium size courgettes (zucchini)
One pack feta / greek salad cheese
100 g cheddar cheese
Oil for frying
Salt, pepper
2 eggs
3 spoonfuls plain flour
Herbs, fresh or dry, dill or parsley work best
Non stick frying pan
Plate, absorbent paper