Perfect gooey chocolate cookies for the holidays !!
30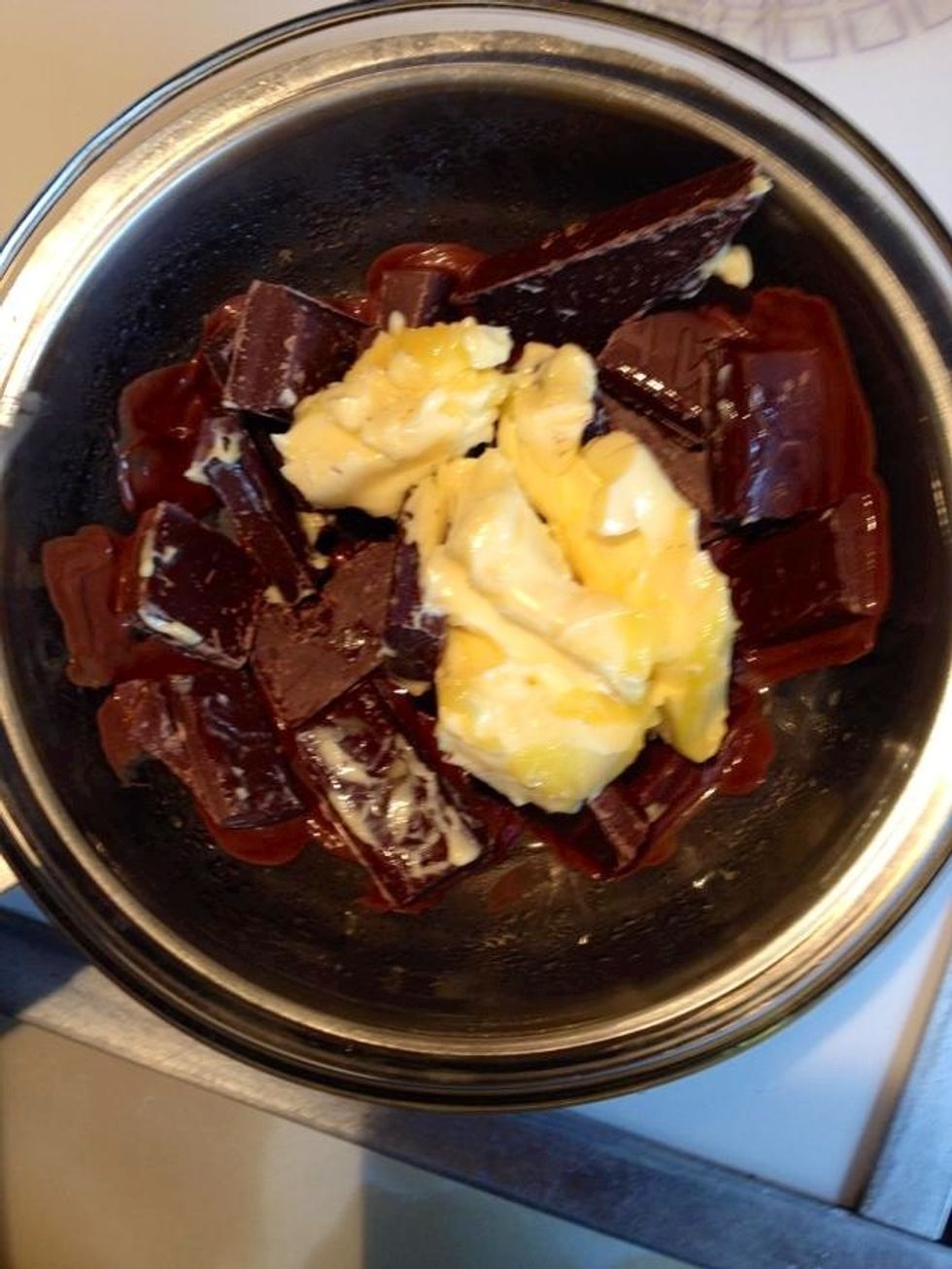 Melt the chocolate and the butter with double boiler method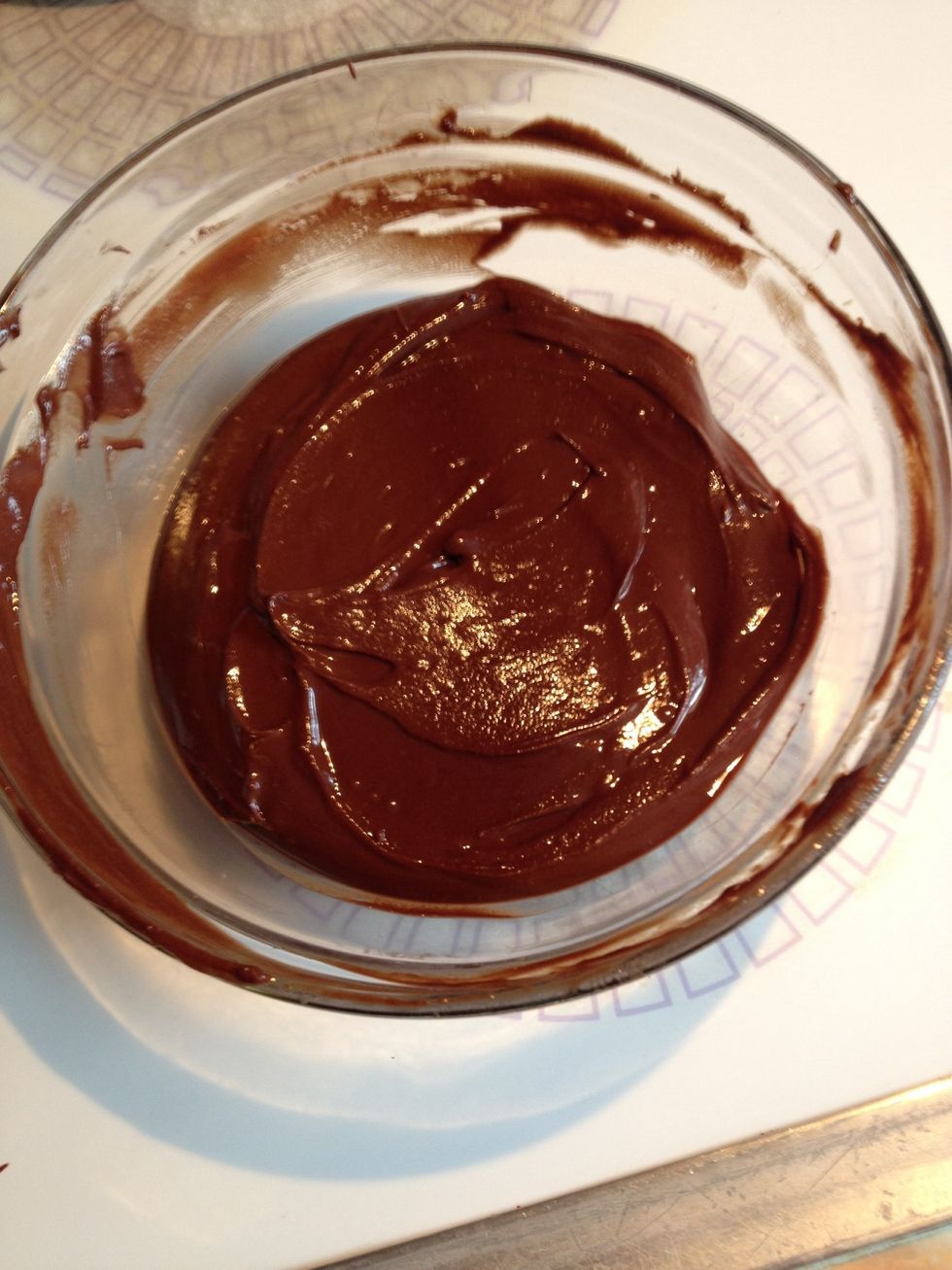 Until smooth and delicious and bright!!! Yum!!!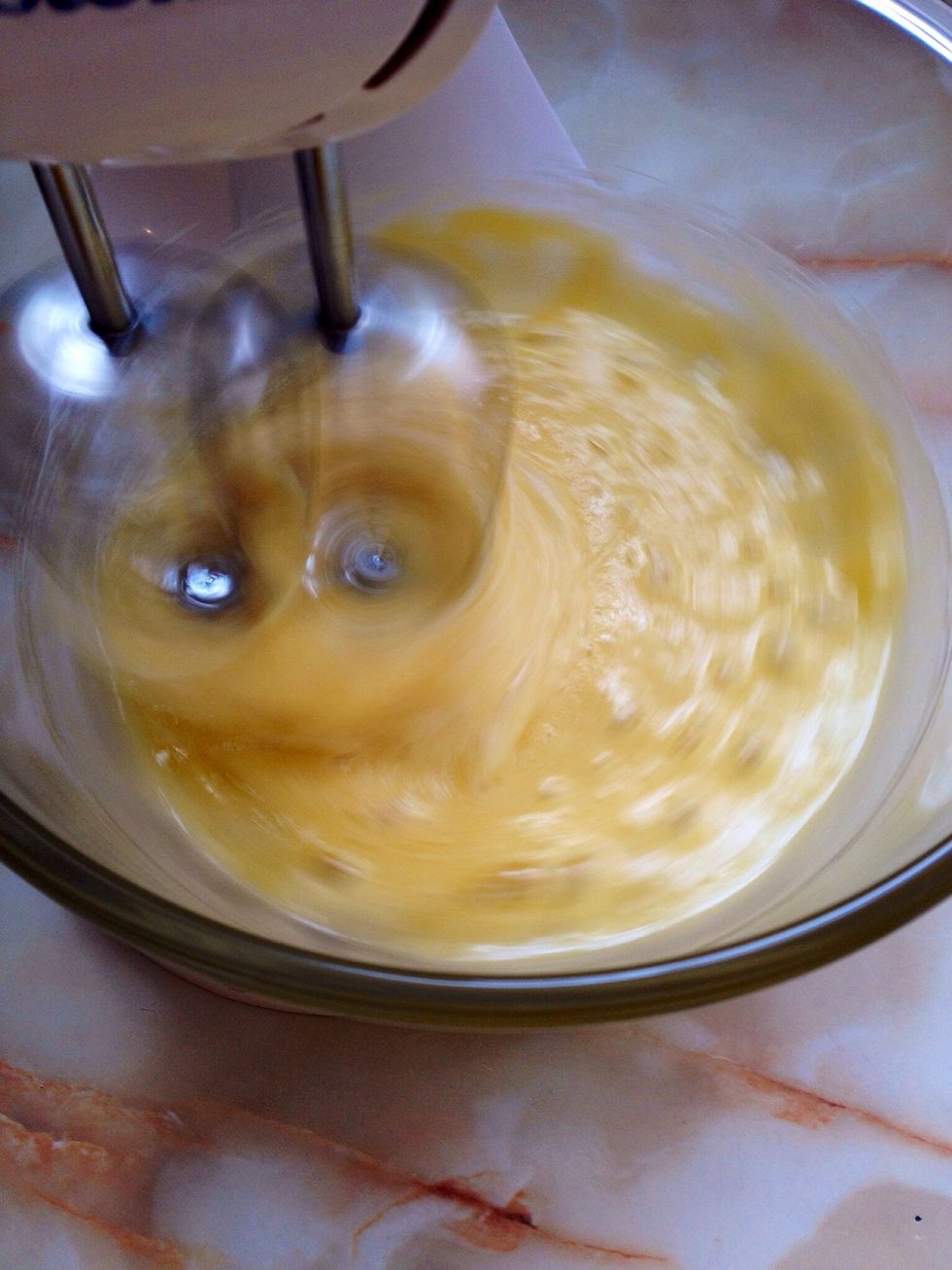 Whip vigorously in the mixer the sugar and the eggs until creamy and fluffy
Incorporate the chocolate and whisk smoothly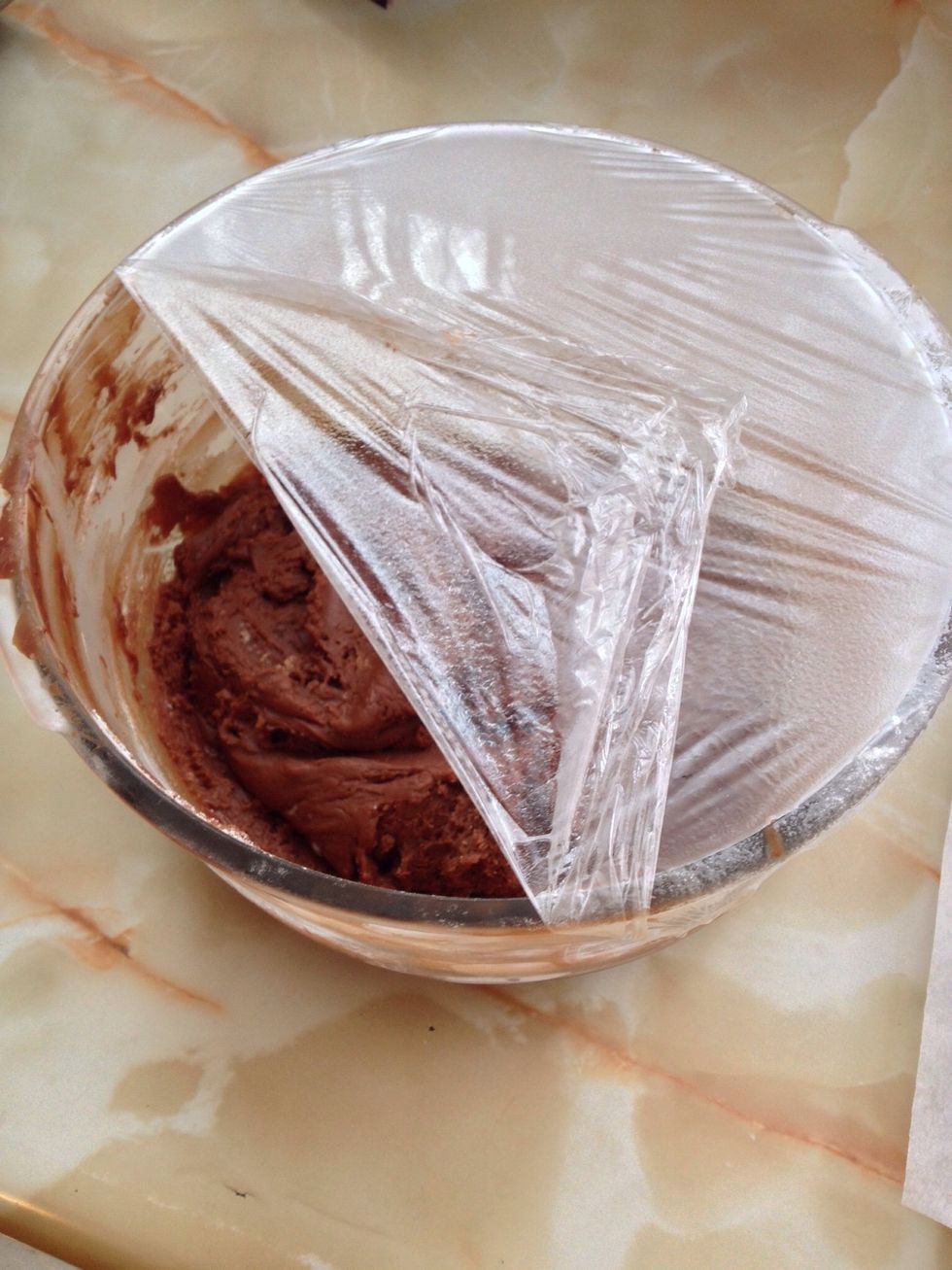 Cover that baby with plastic wrap and put in the fridge for 30-45 min ..and preheat your oven at 325F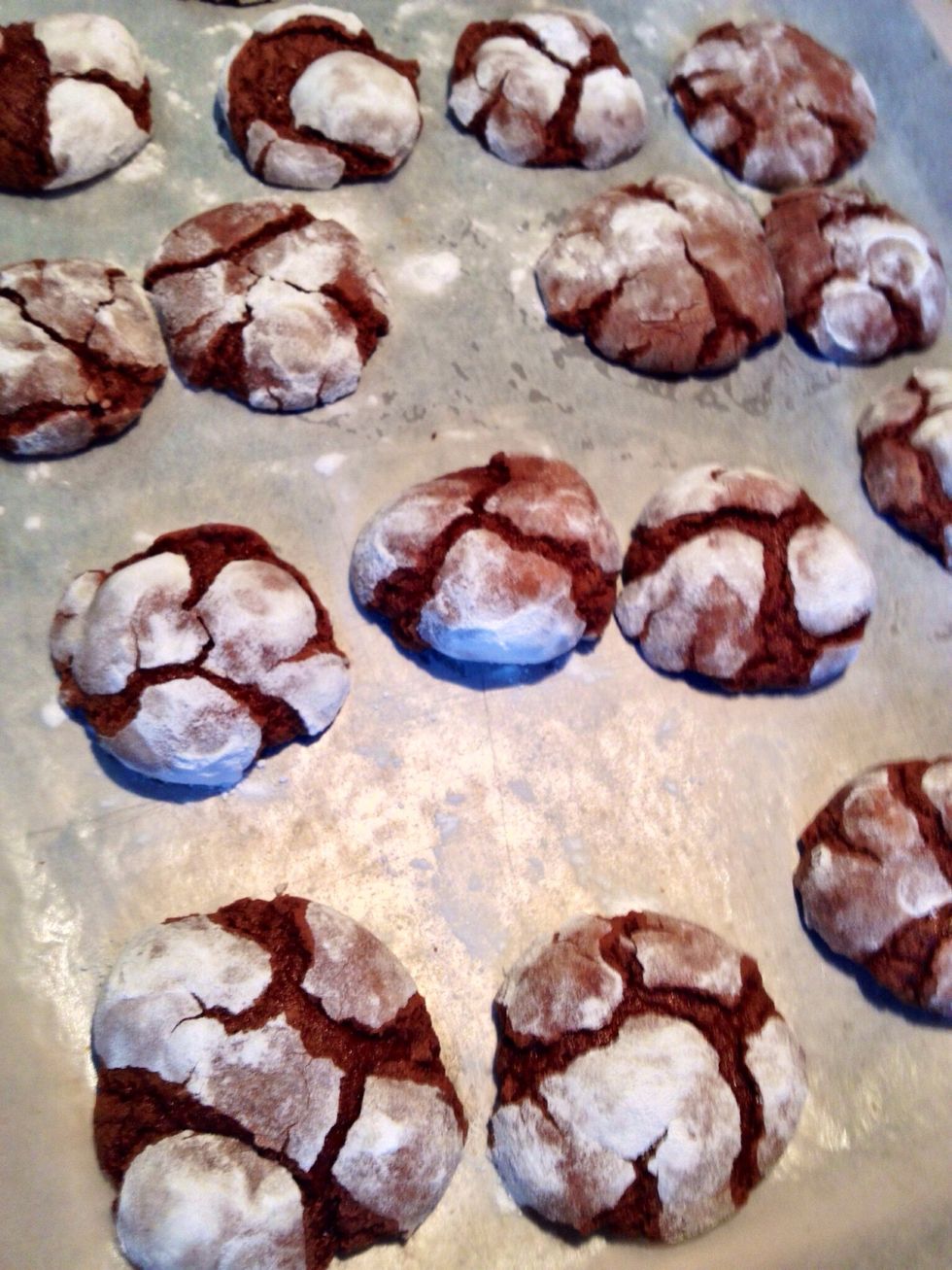 Put your babies in the oven for 10-12 min (no more time!!!!) we want them to be fluffly in the inside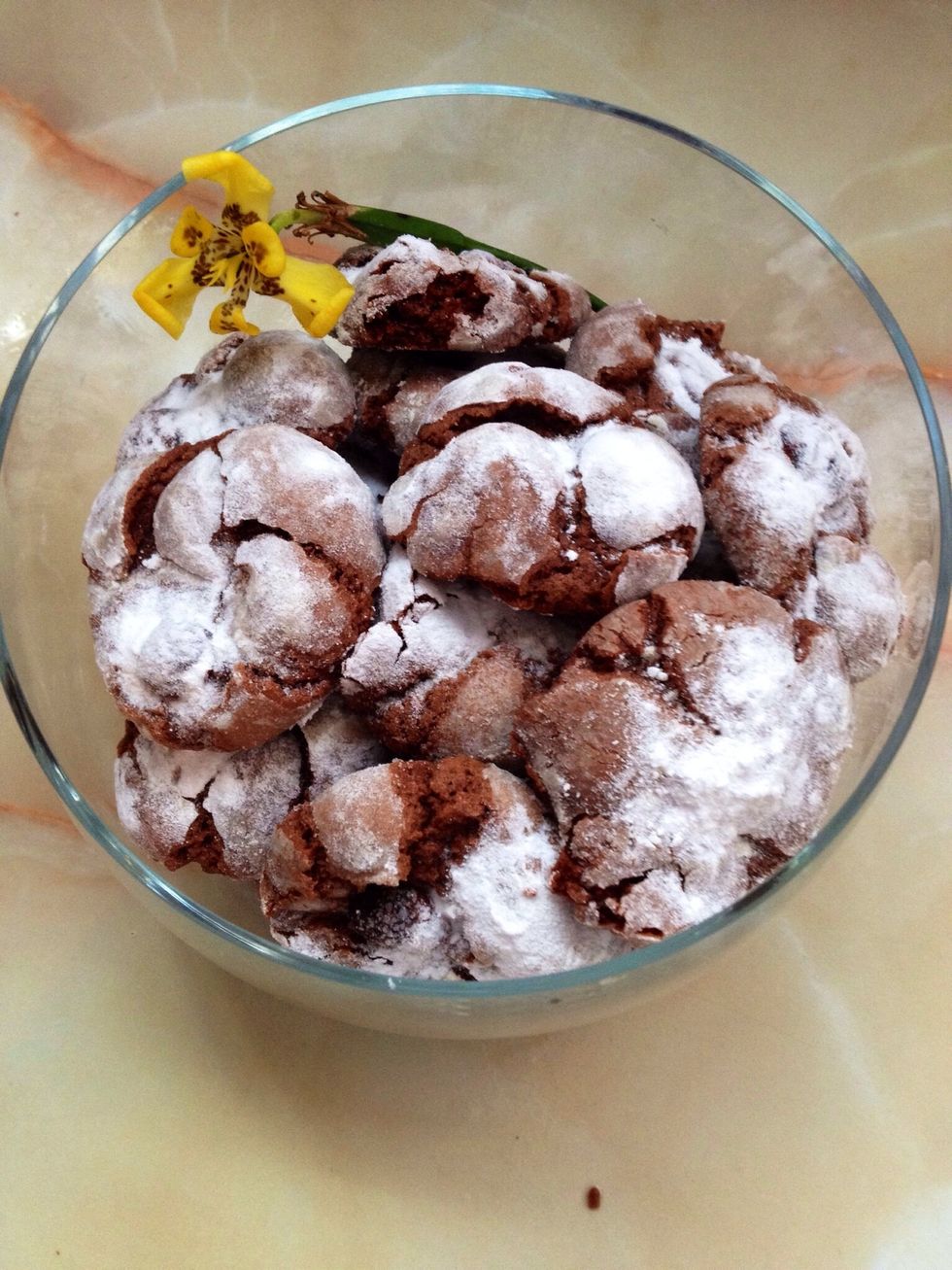 Voila!!!!
Enjoy!
240.0g Chocolate in pieces
50.0g Butter
2.0 Egg
1/2c Sugar
1/2c Flour
1/2Tbsp Baking powder
1.0c Powdered sugar