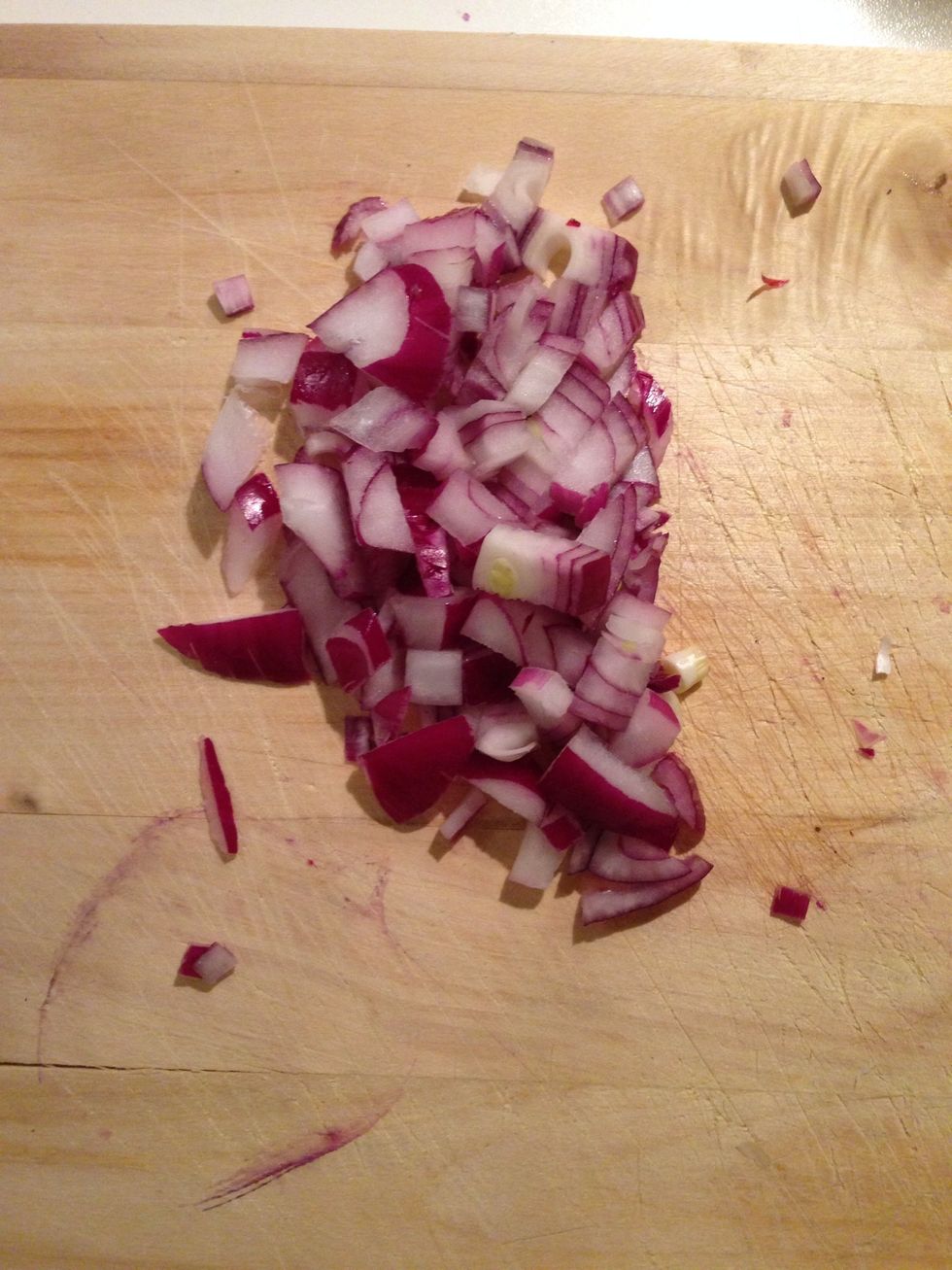 Chop the shallots..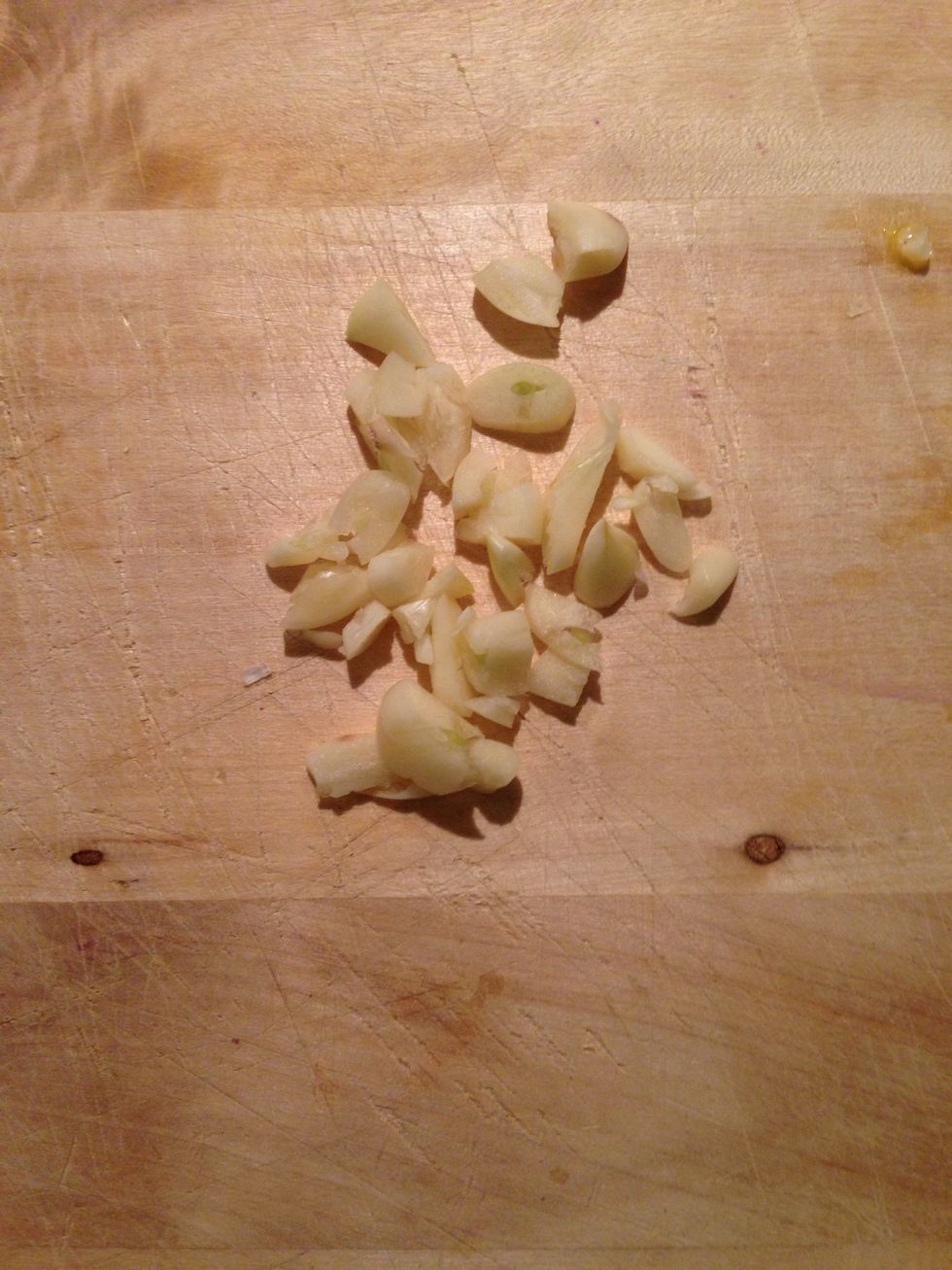 Chop garlic ;-)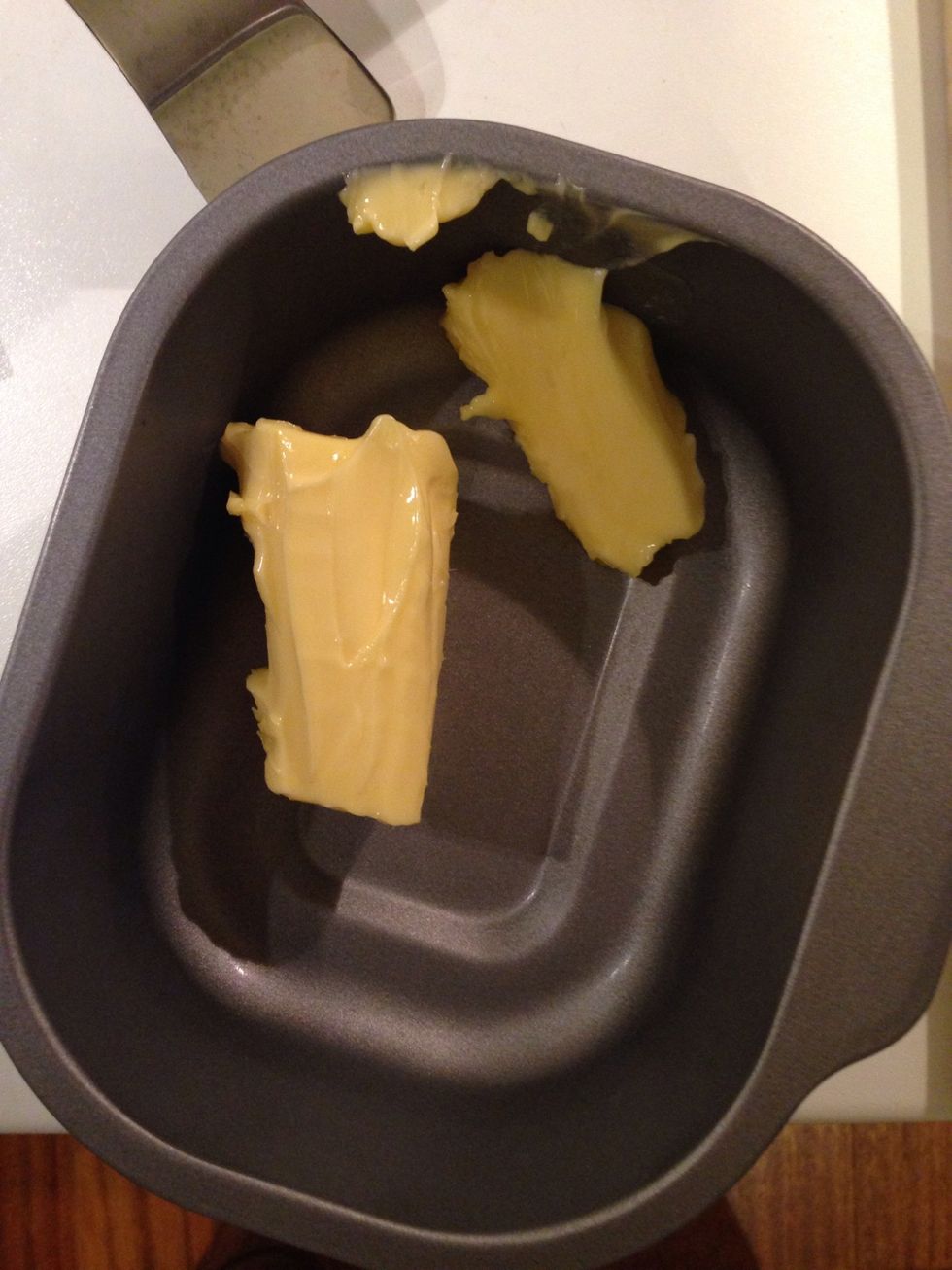 Clarify butter 👍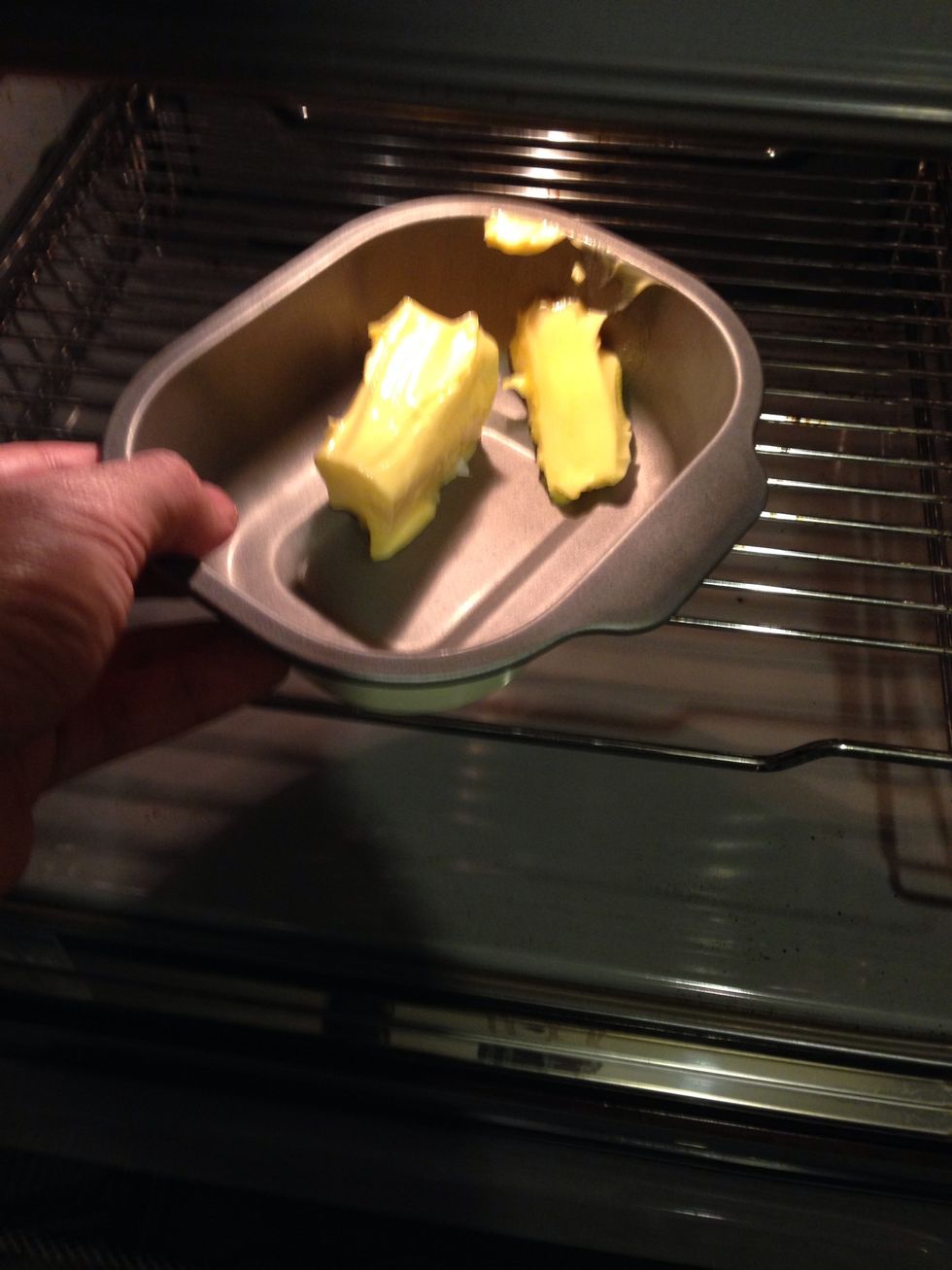 Put that in oven to melt it😜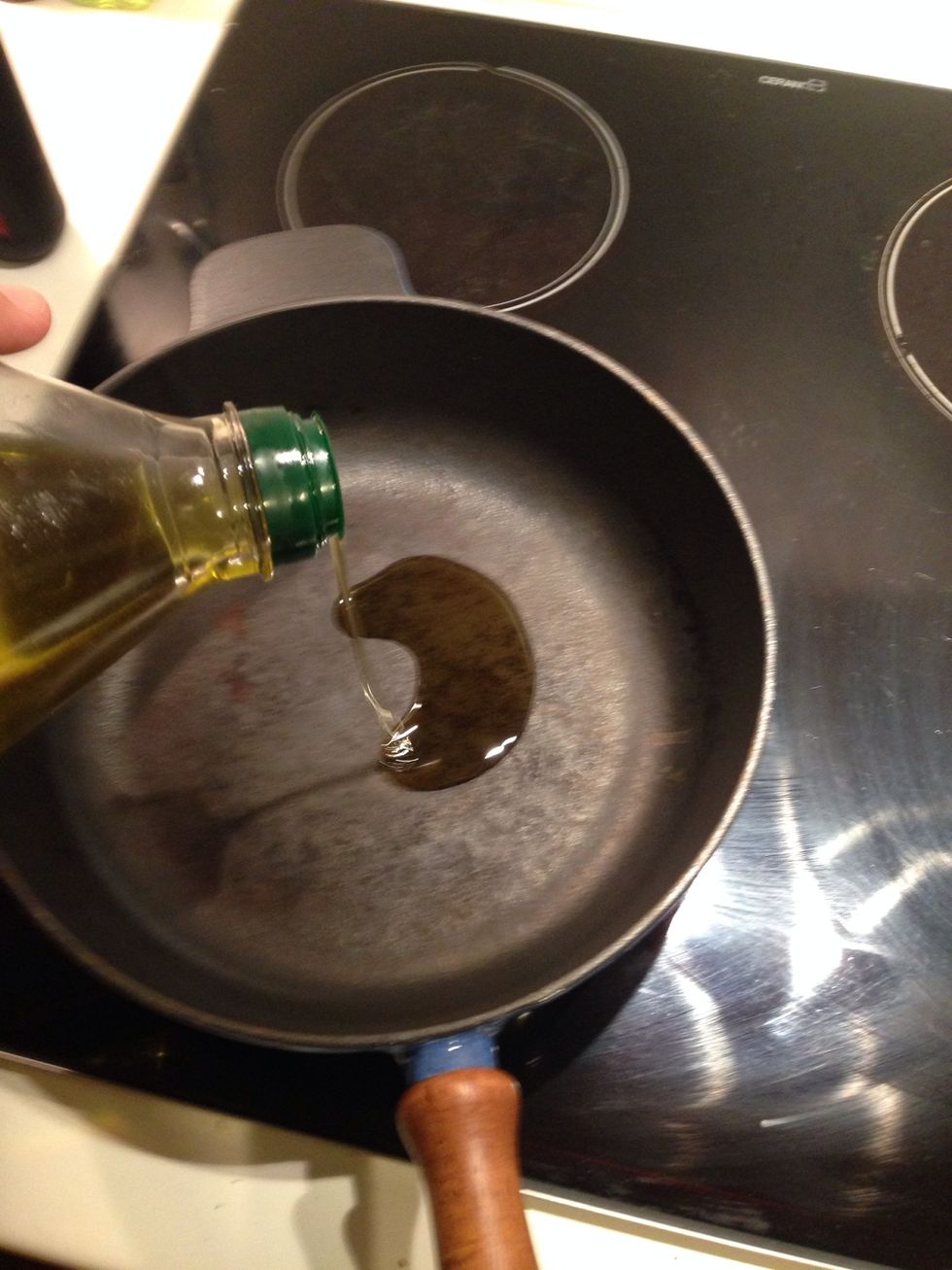 Drizzle olive oil in a pan.. Here we go👍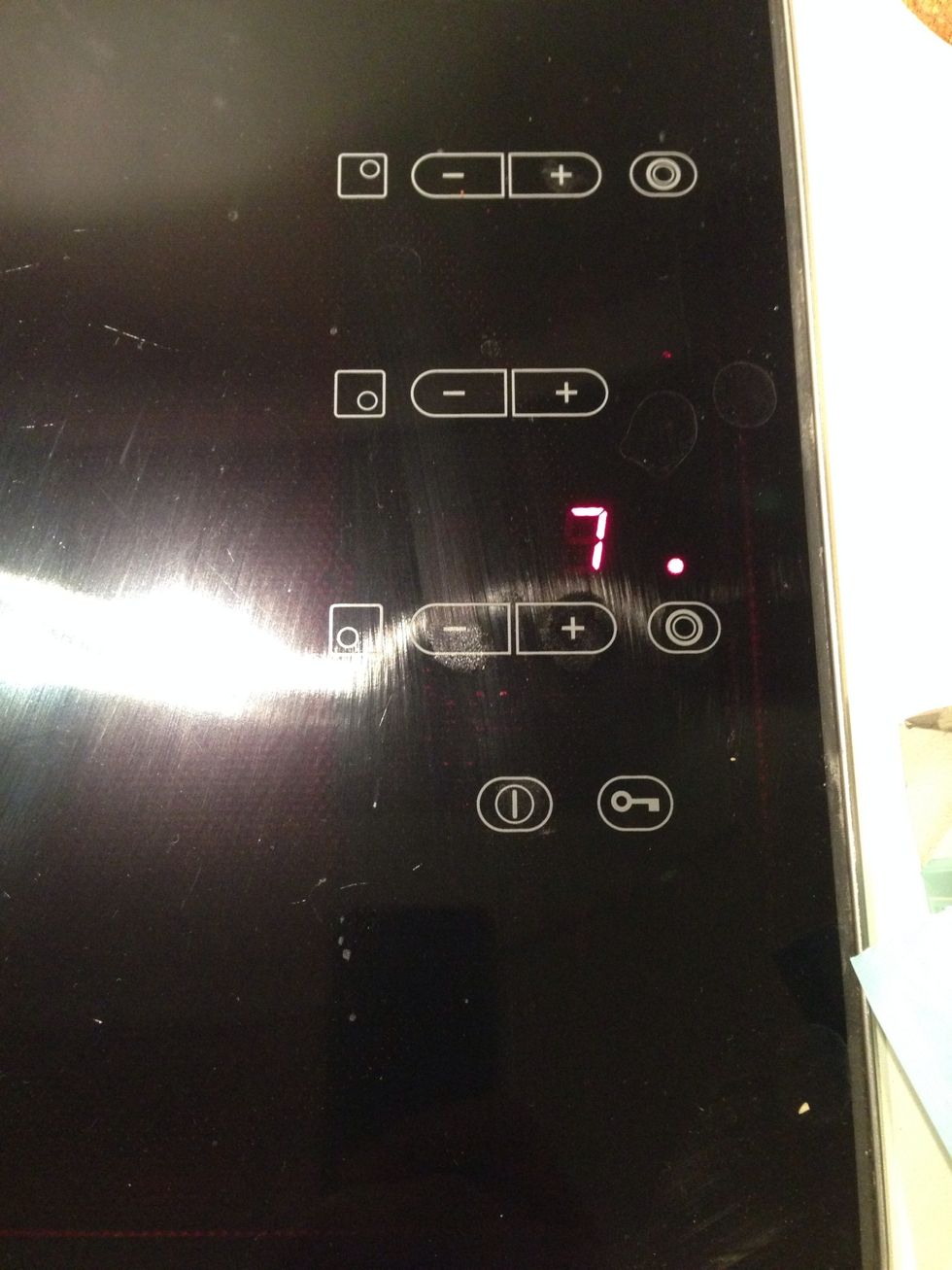 Gas mark 7, medium high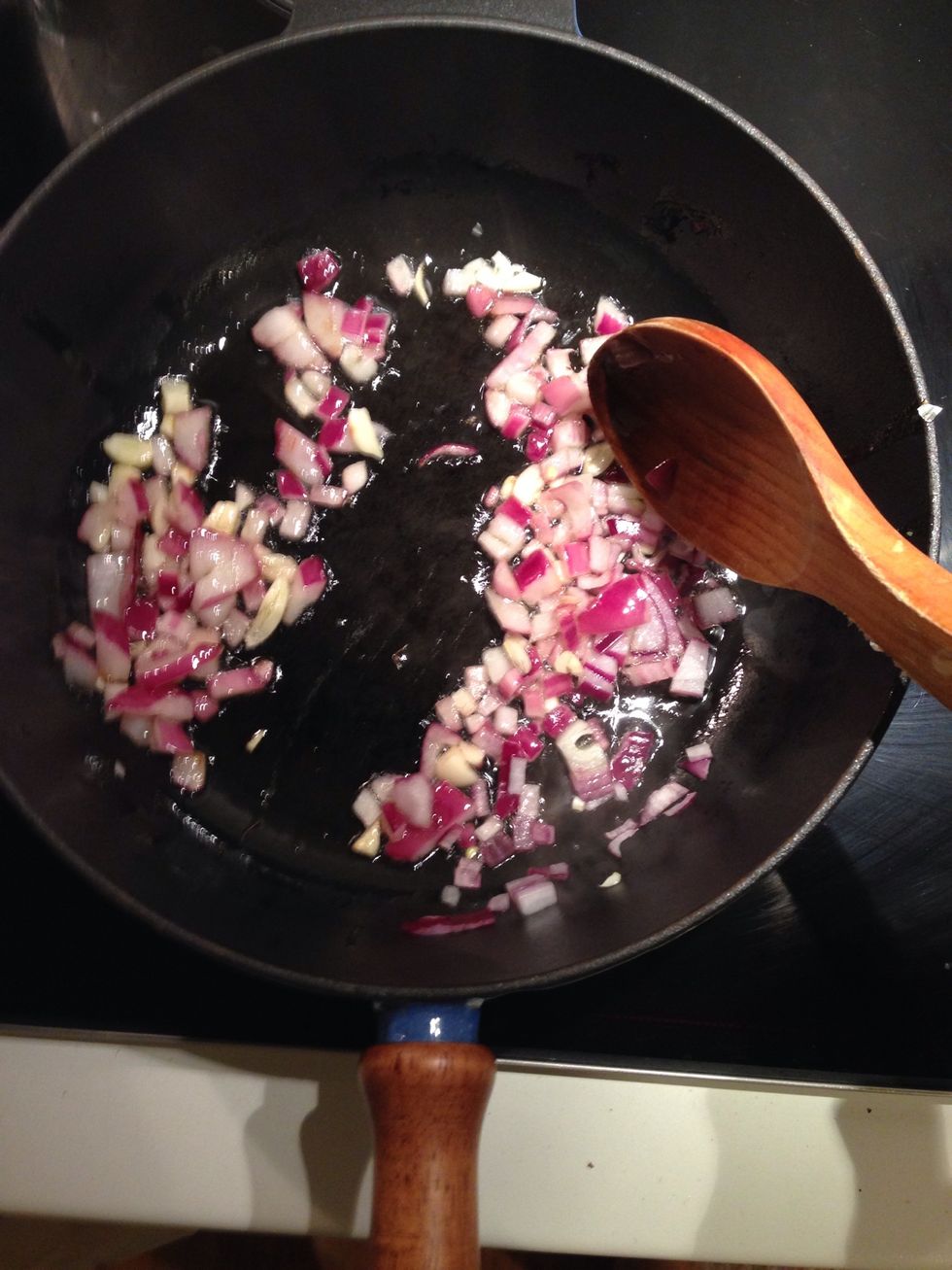 Add shallots and smoked garlic 😜 We are gonna soften these up for about 7 minutes..
Meanwhile put a side some small wine glass of cognac😎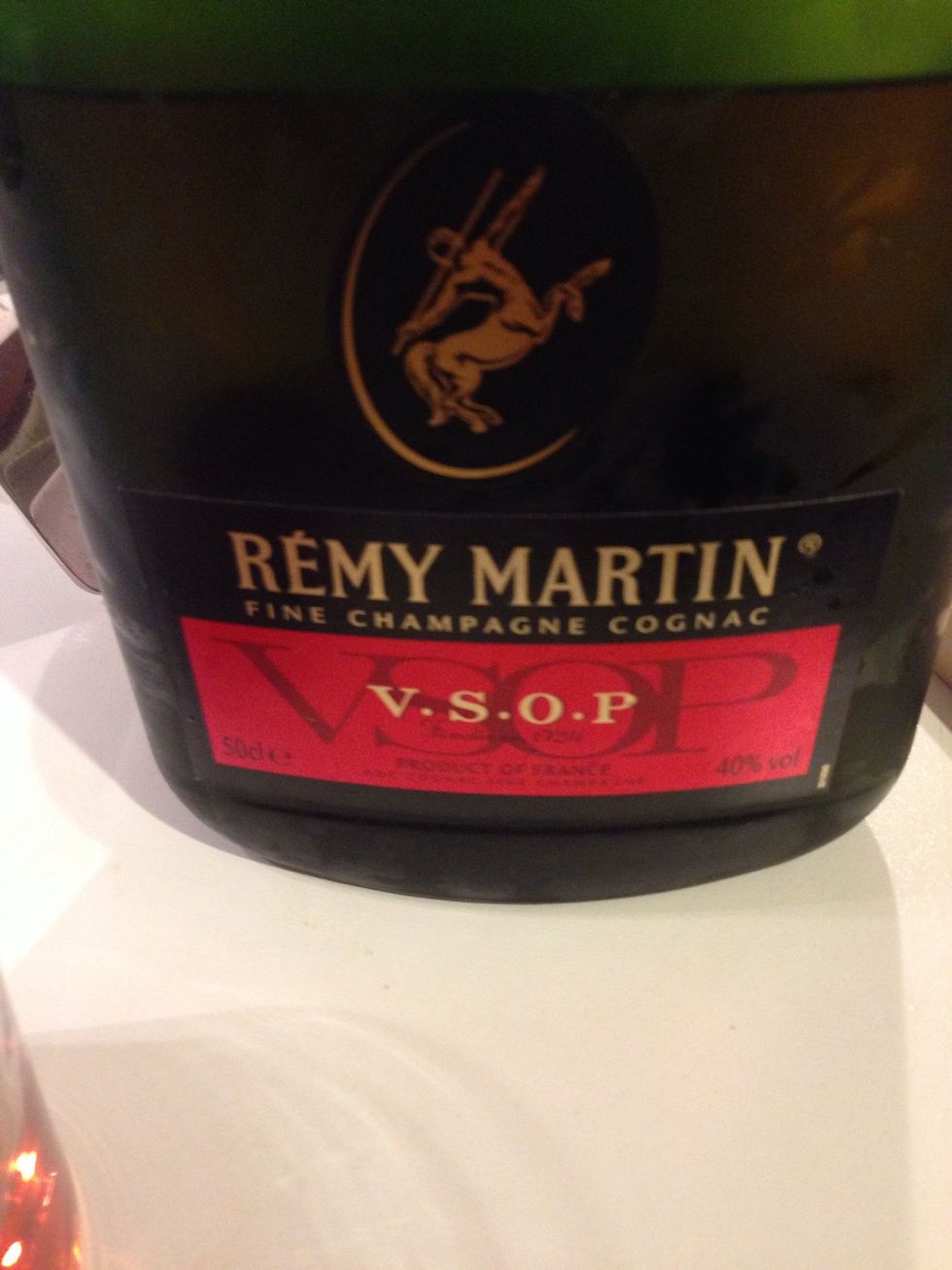 I use Remy Martin in good days😜 but you can use brandy aswell, that works very fine also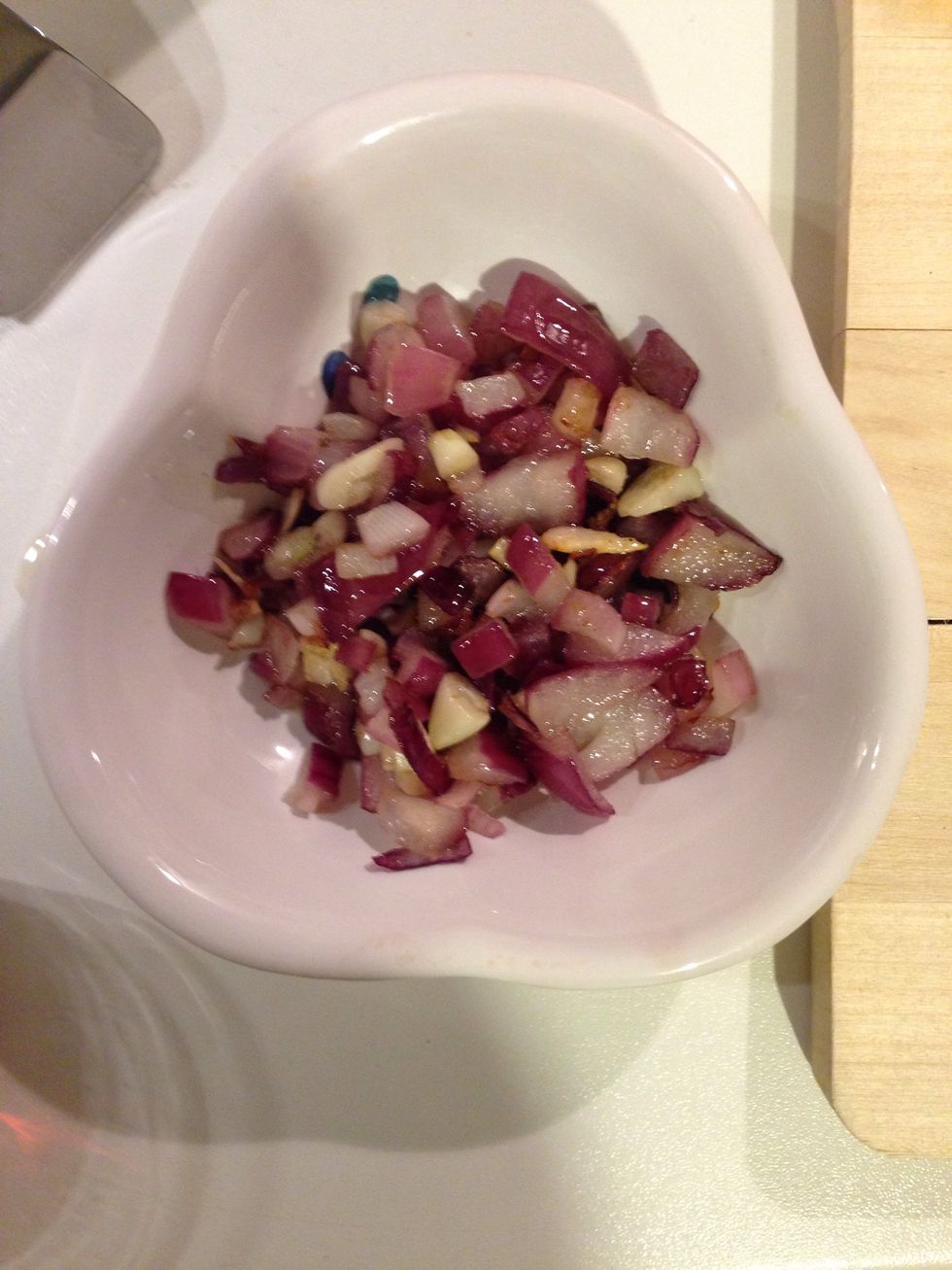 Transfer the softened shallots and garlic a side..
Take the butter out of the oven👍 always use hand gloves☺️ safety first ladies and gentleman👍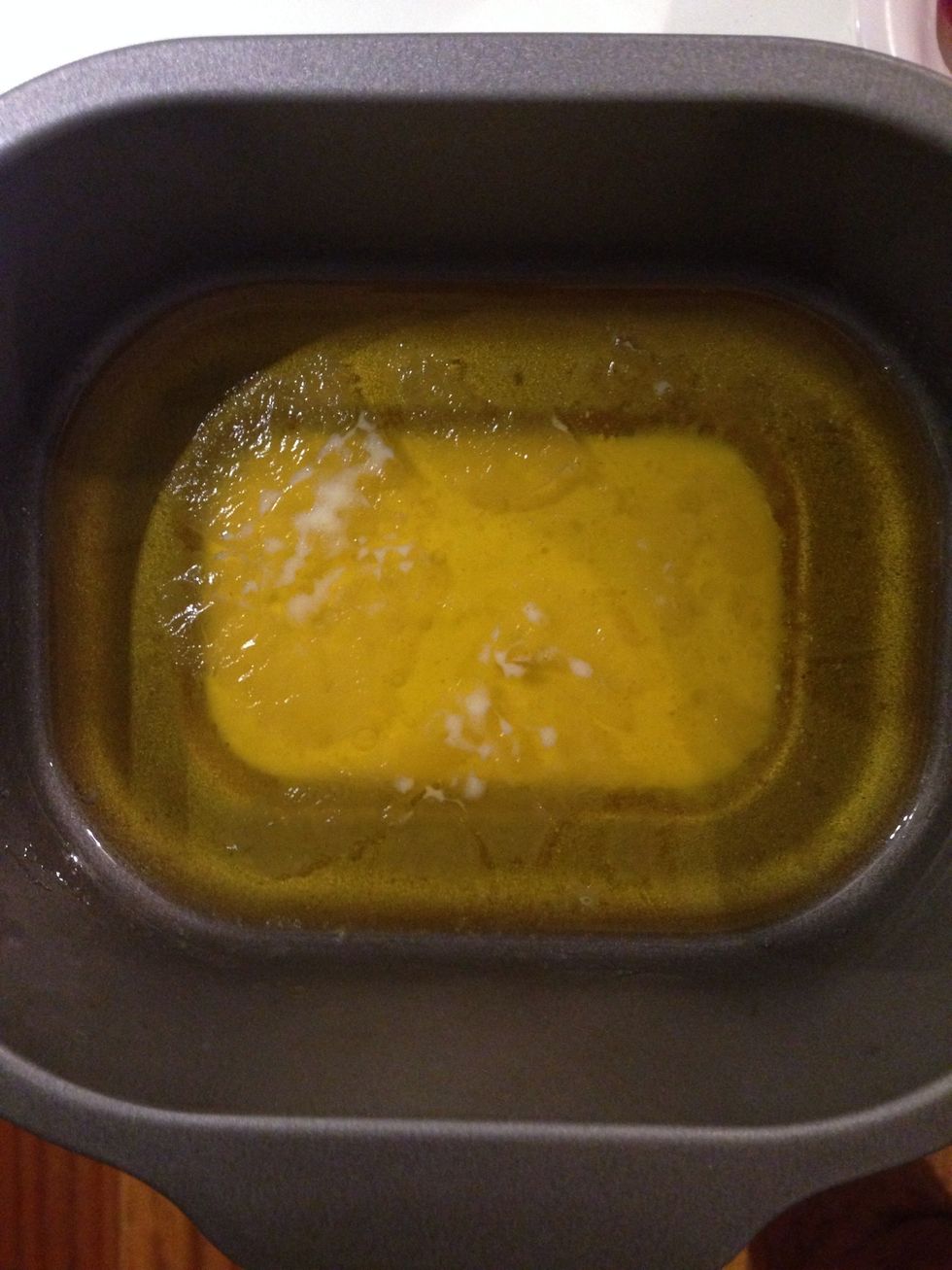 This is clarified butter😜 and we want to use the good butter that mean the top butter👍 not the milky stuff😝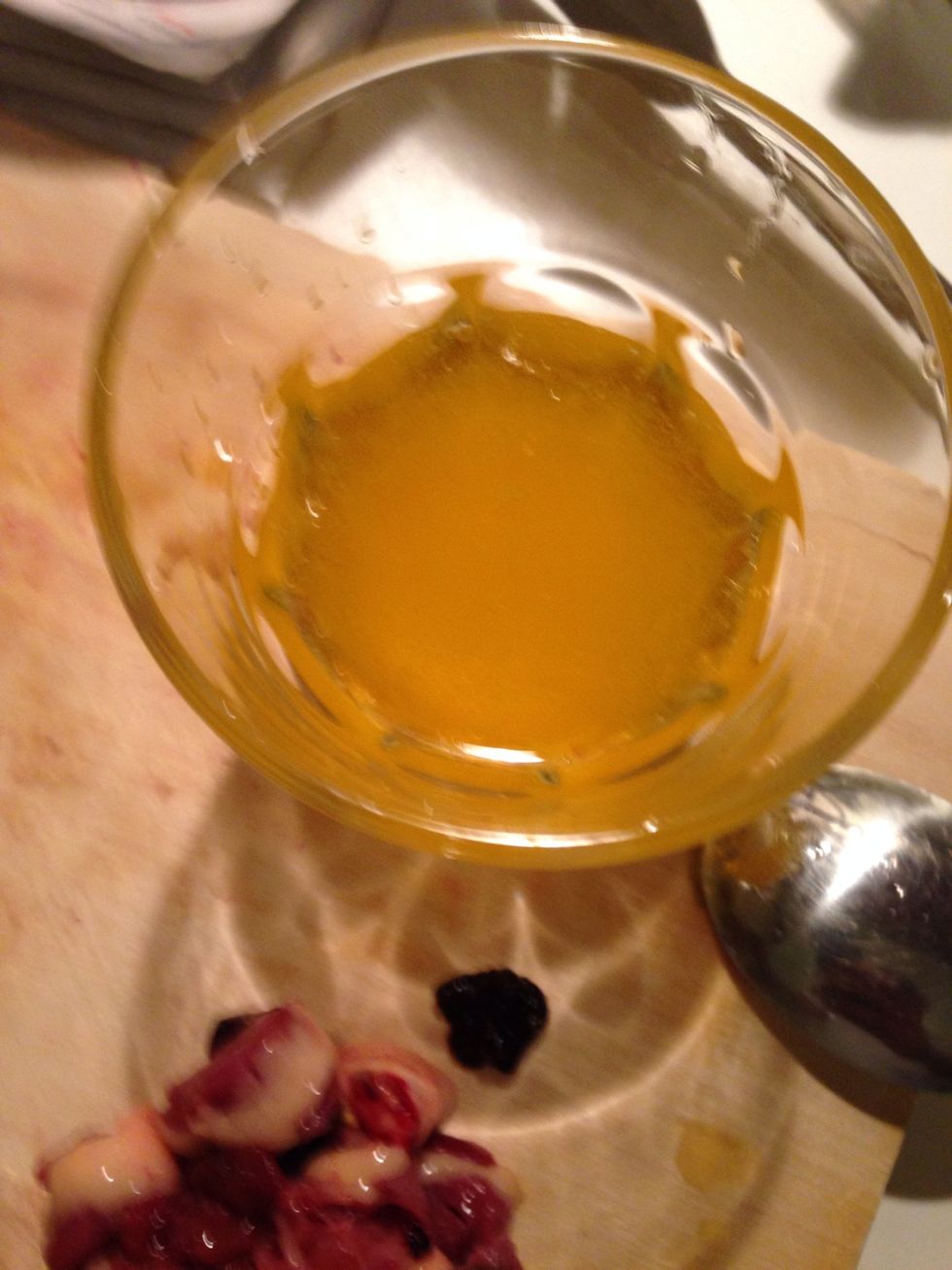 Good butter😜👍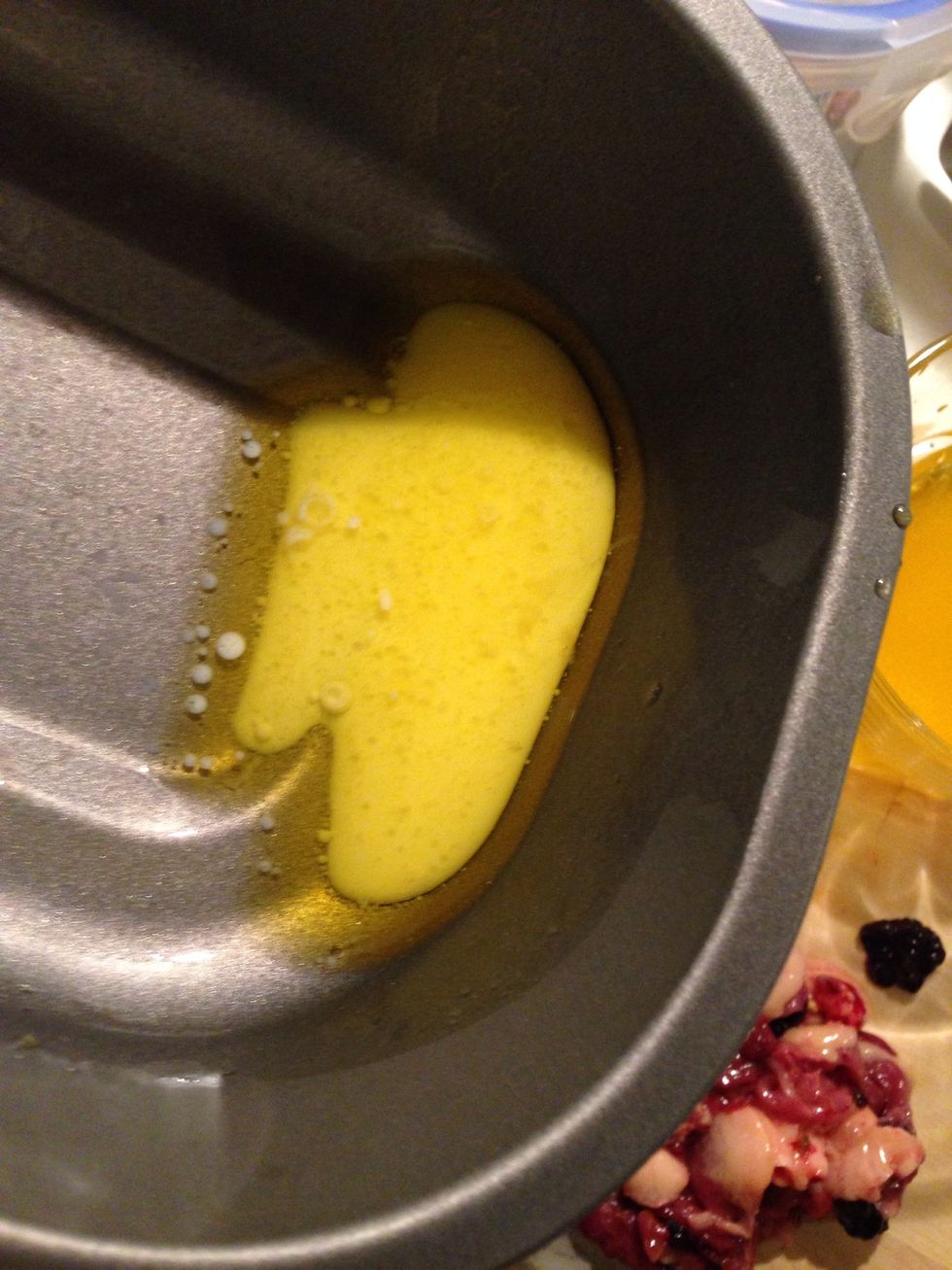 Milky stuff😝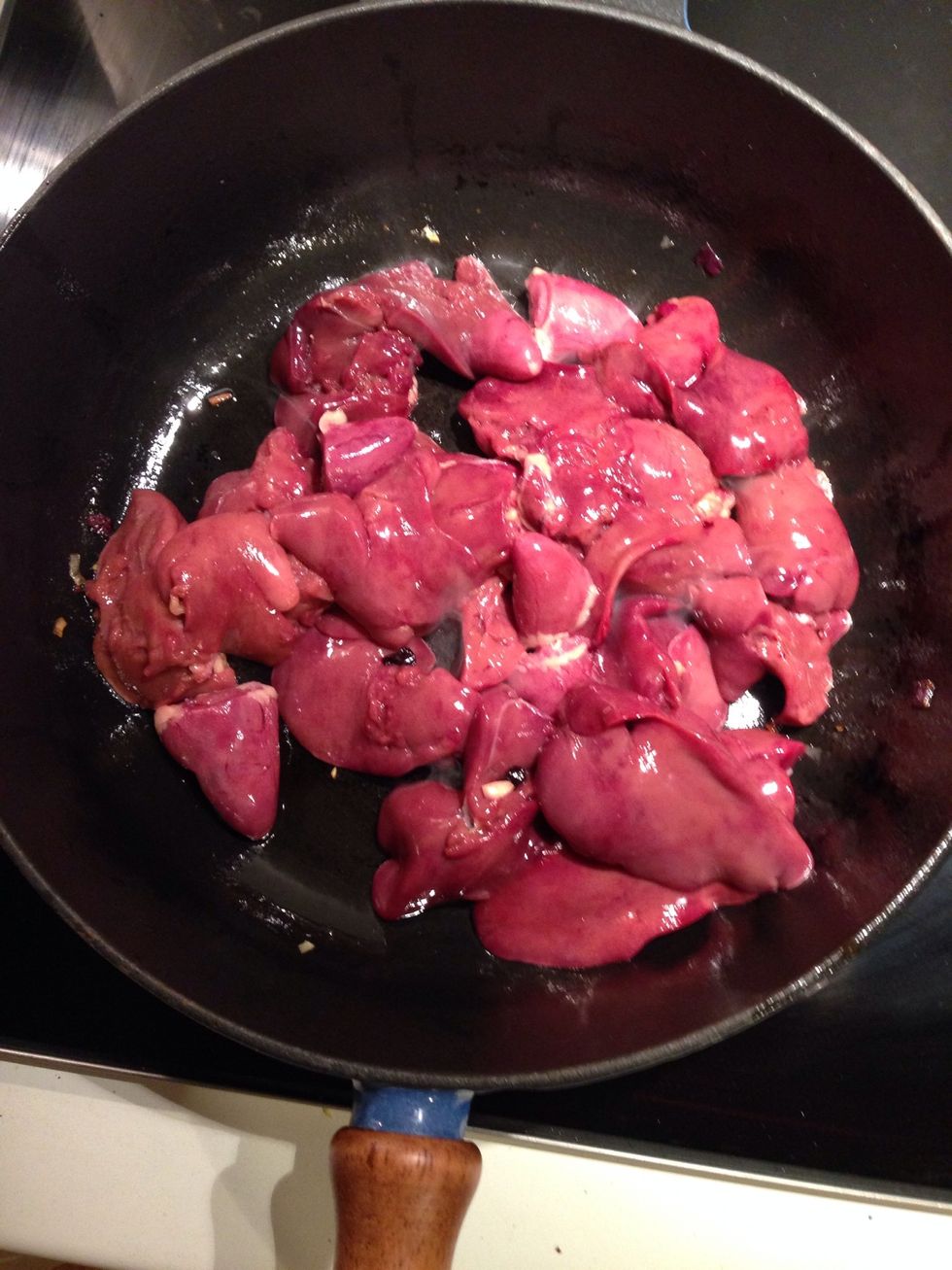 Put the chicken livers in the pan on medium high heat.. Until medium done.. You wanna keep the pink inside (thats the key)😉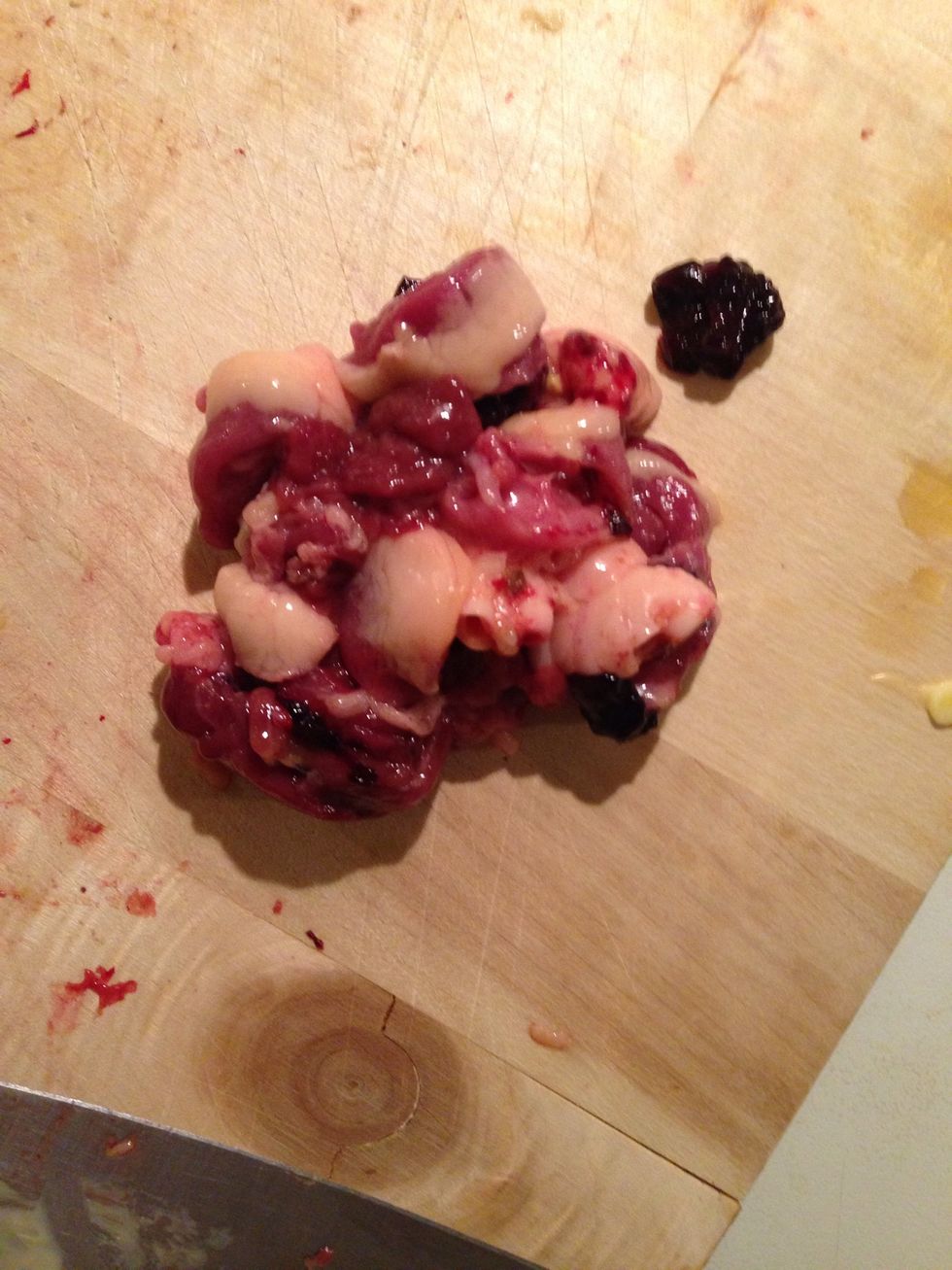 Ah before i forget, take out the bad parts of the livers 😝yuk😝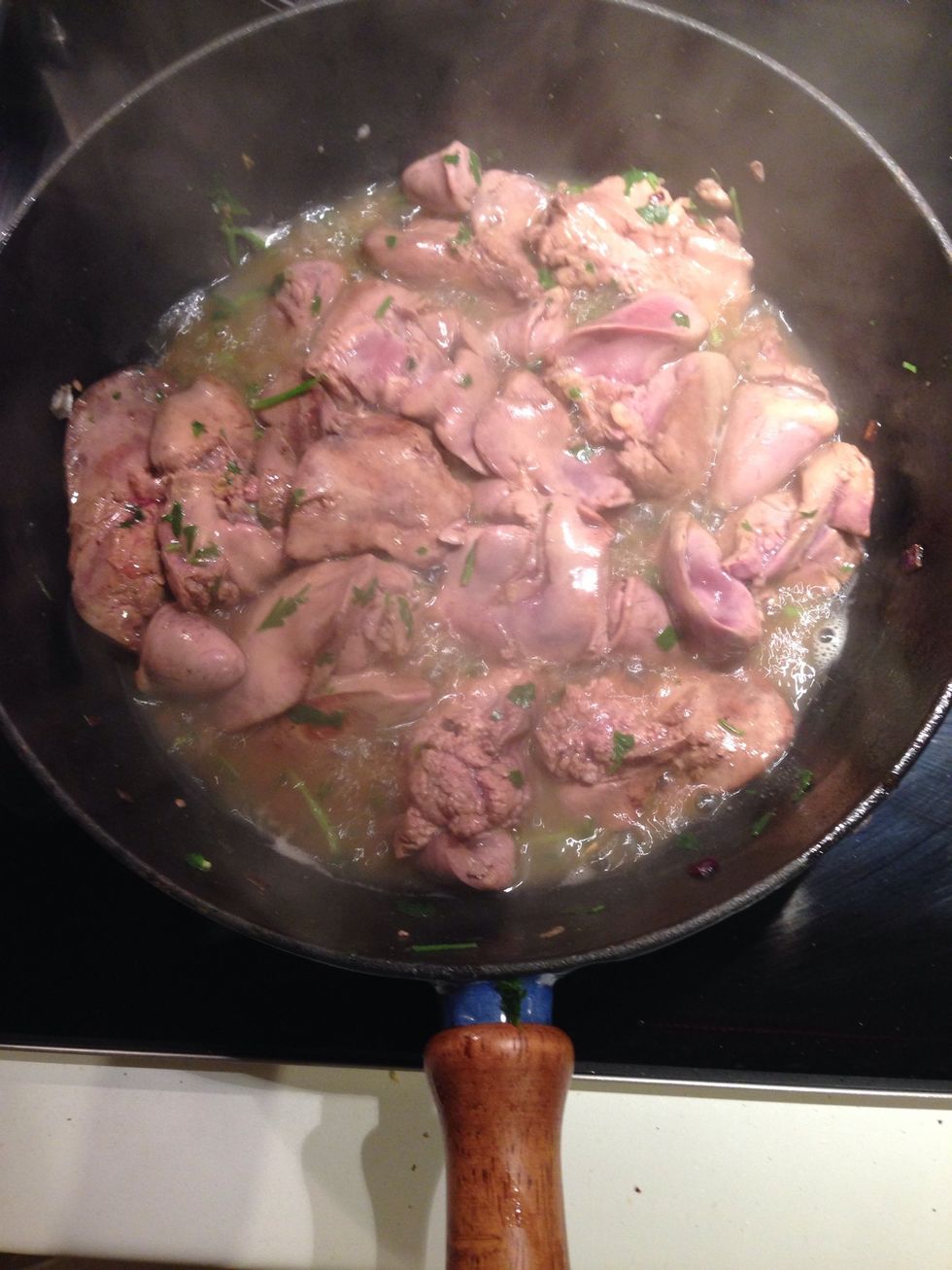 Put the cognac and we are gonna cook the liver until the alcohol cooks off👍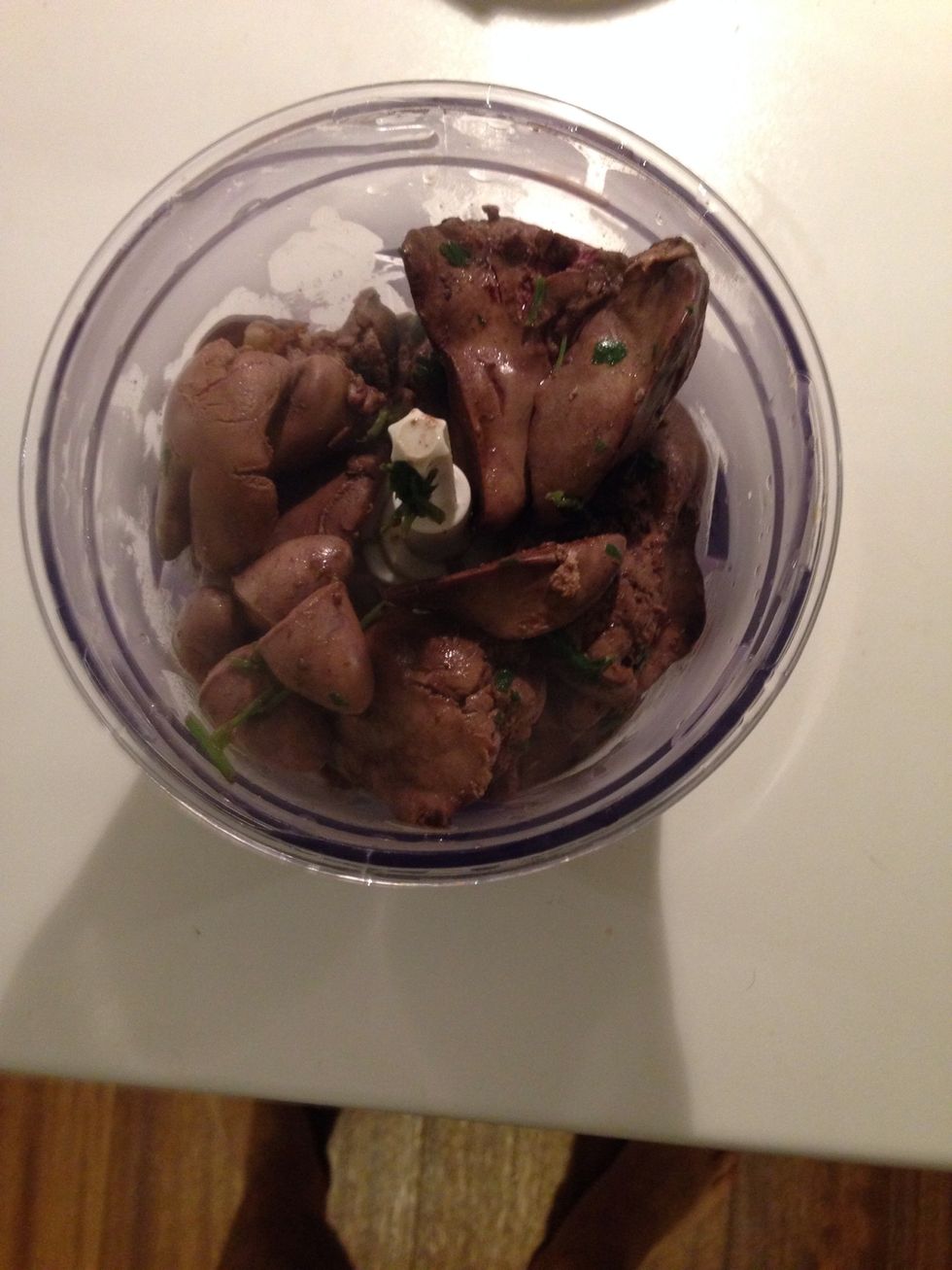 Than transfer the livers in to food processor..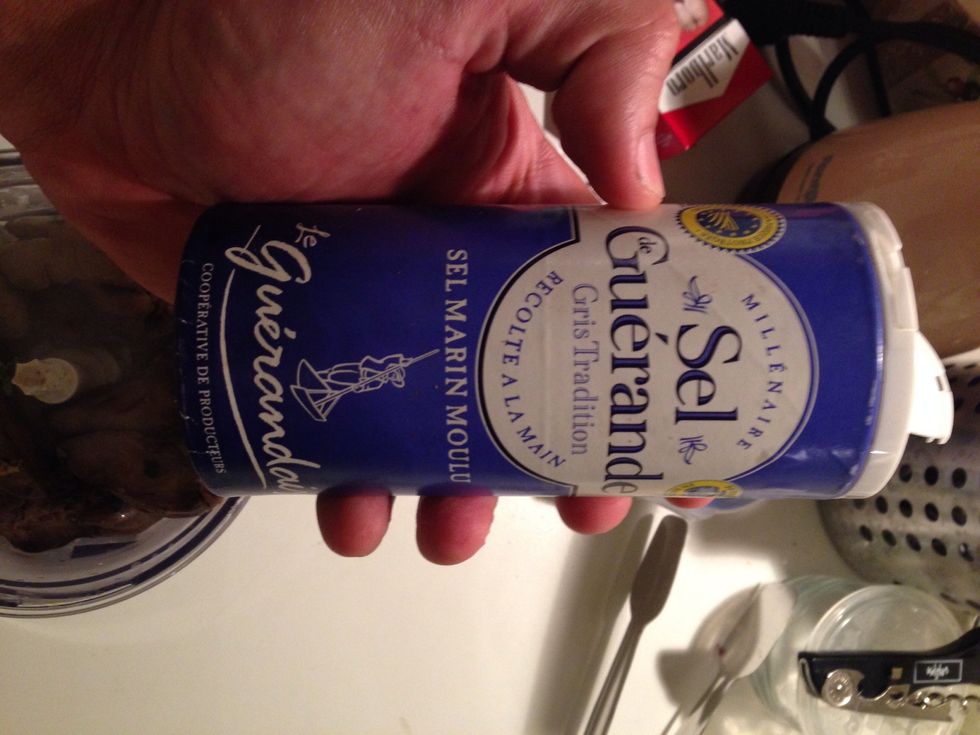 Add salt (i use hand picked sea salt)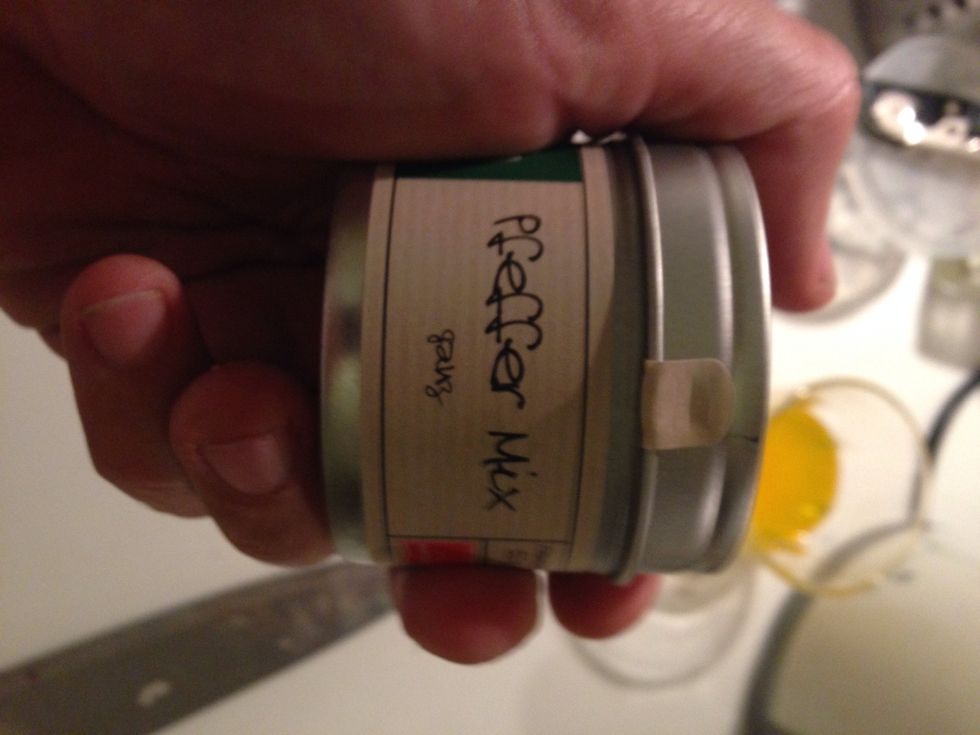 Crushed black pepper👍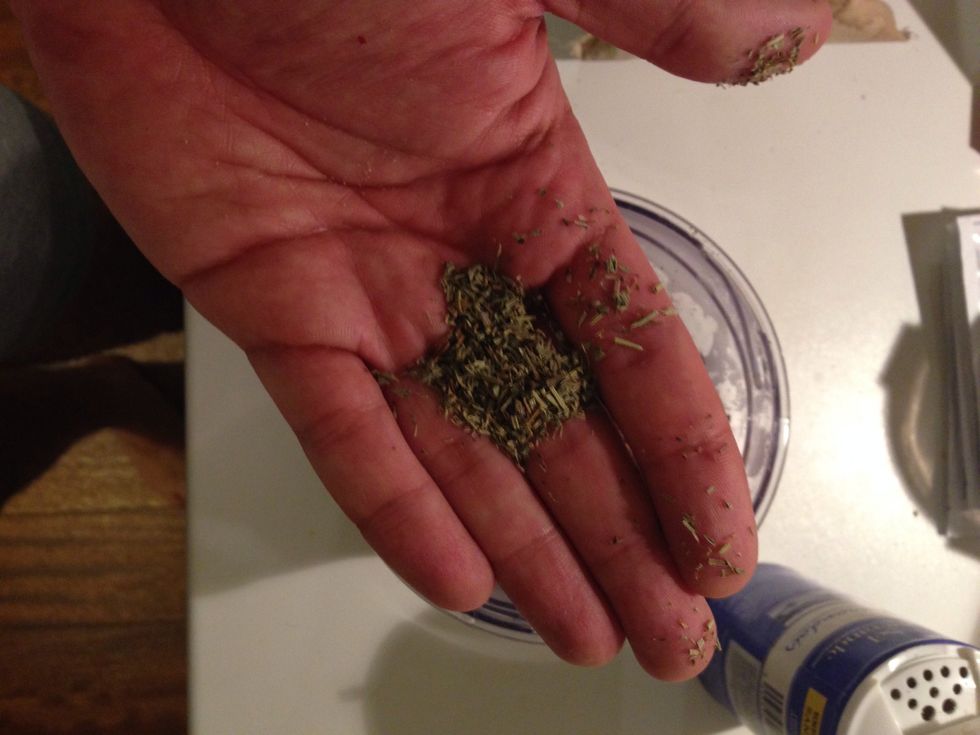 And "herbes de provence" that means some savory,marjoram,rosemary,thyme and oregano😜 yummy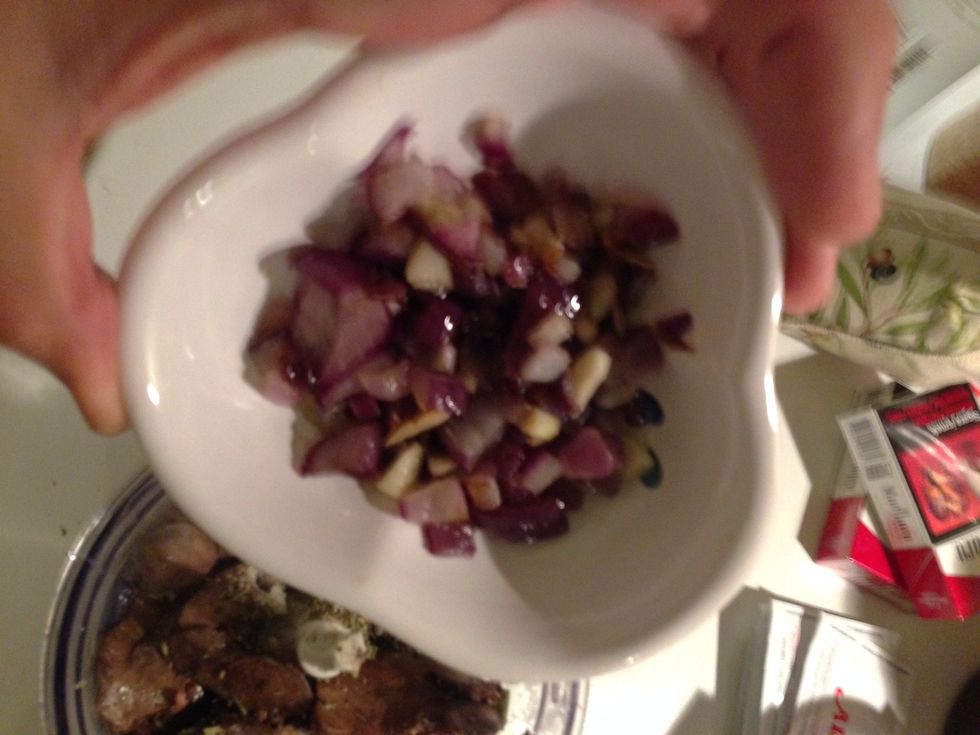 Shallots and garlic into food processor..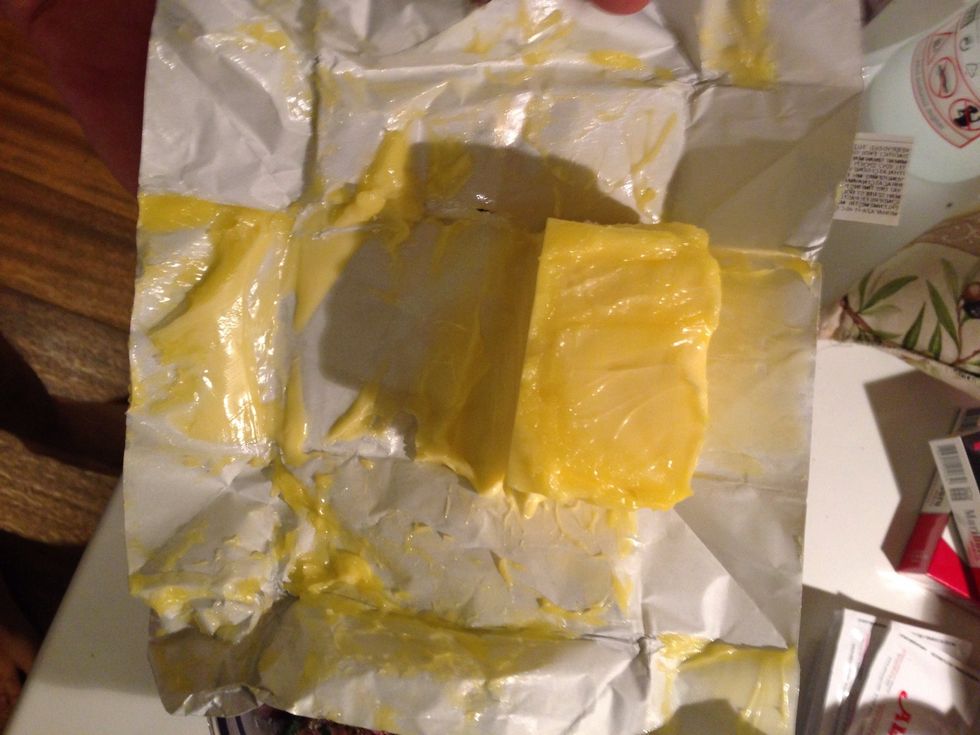 The rest of the butter also (130gram-4,58ounces) yeah i know 😎😇
When everything is together Tune is"everything is in right place-radiohead🎶"😜👍
Process them 20-30 second until creamy texture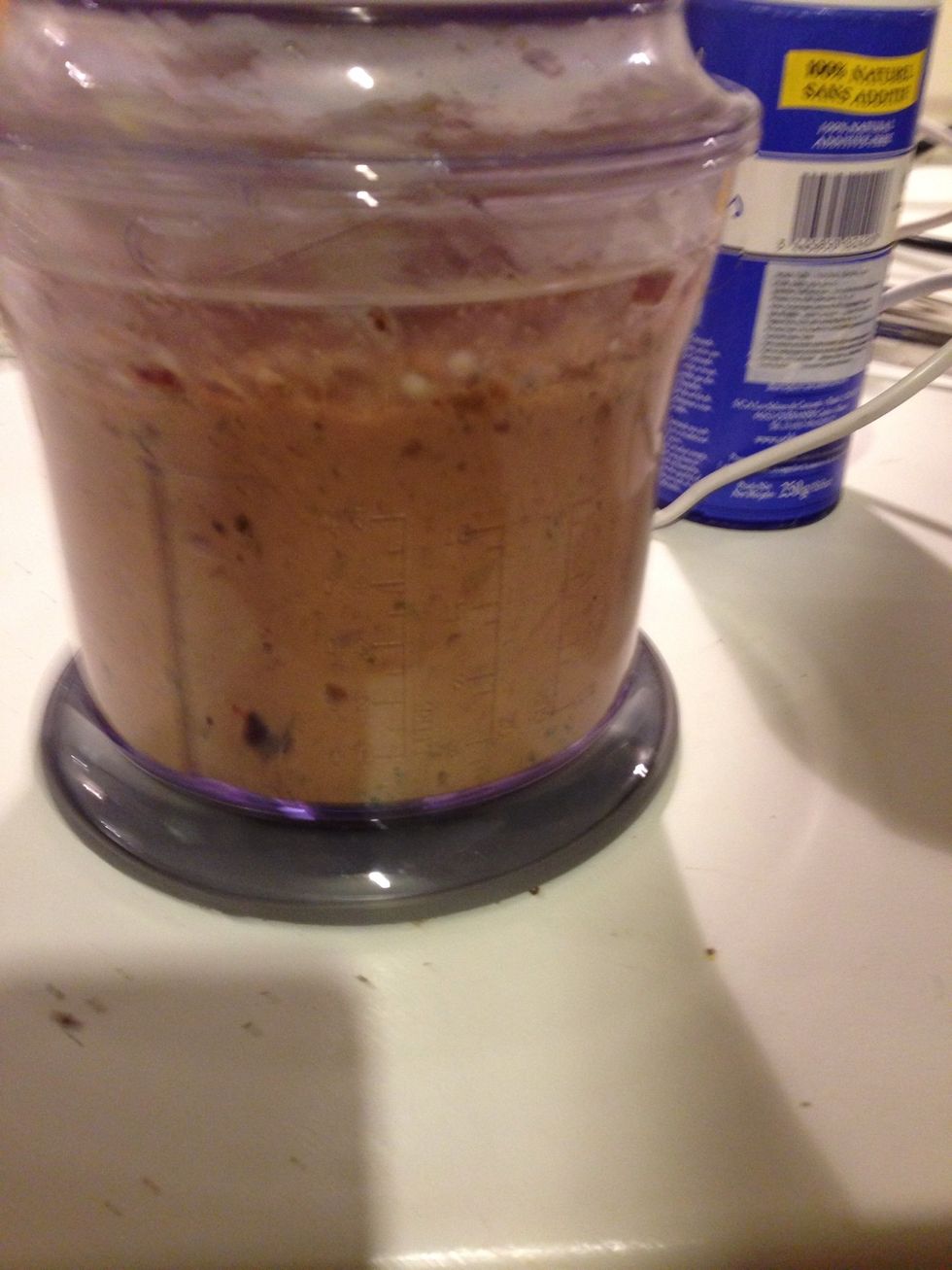 Like this😎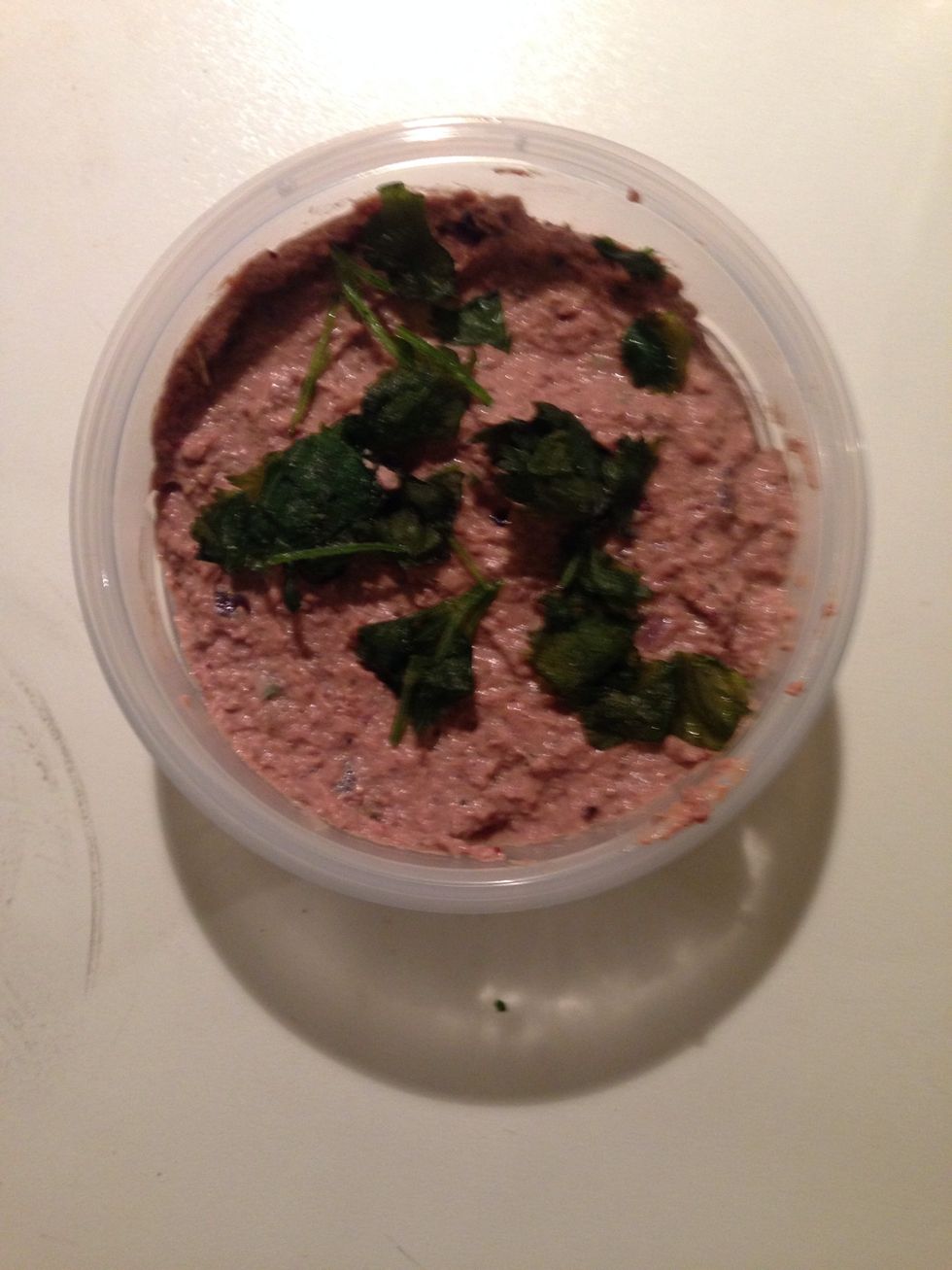 Then transfer it in to a bowl and take some sage and sprinkel them on top of the mousse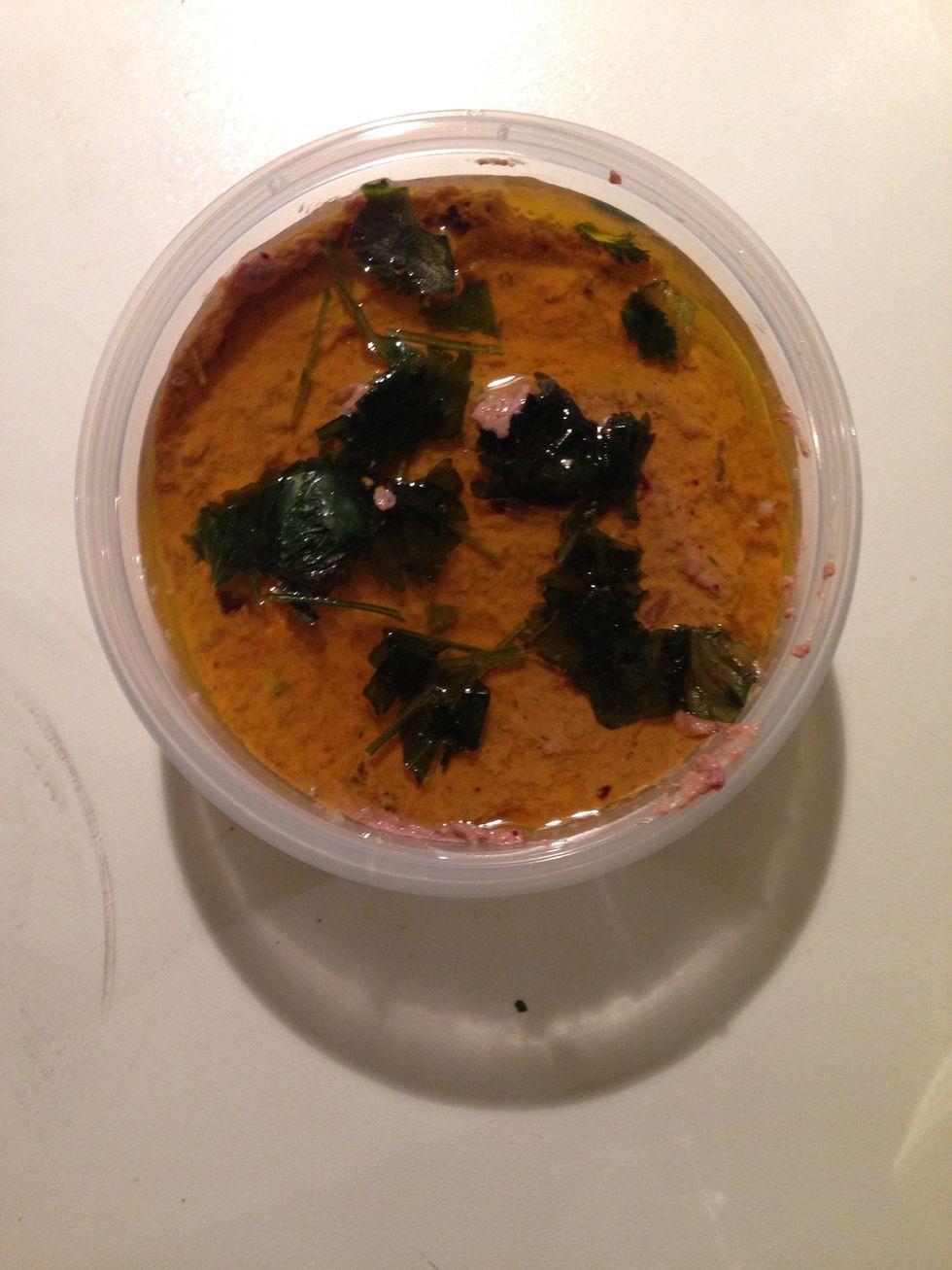 Clarified butter on top this😎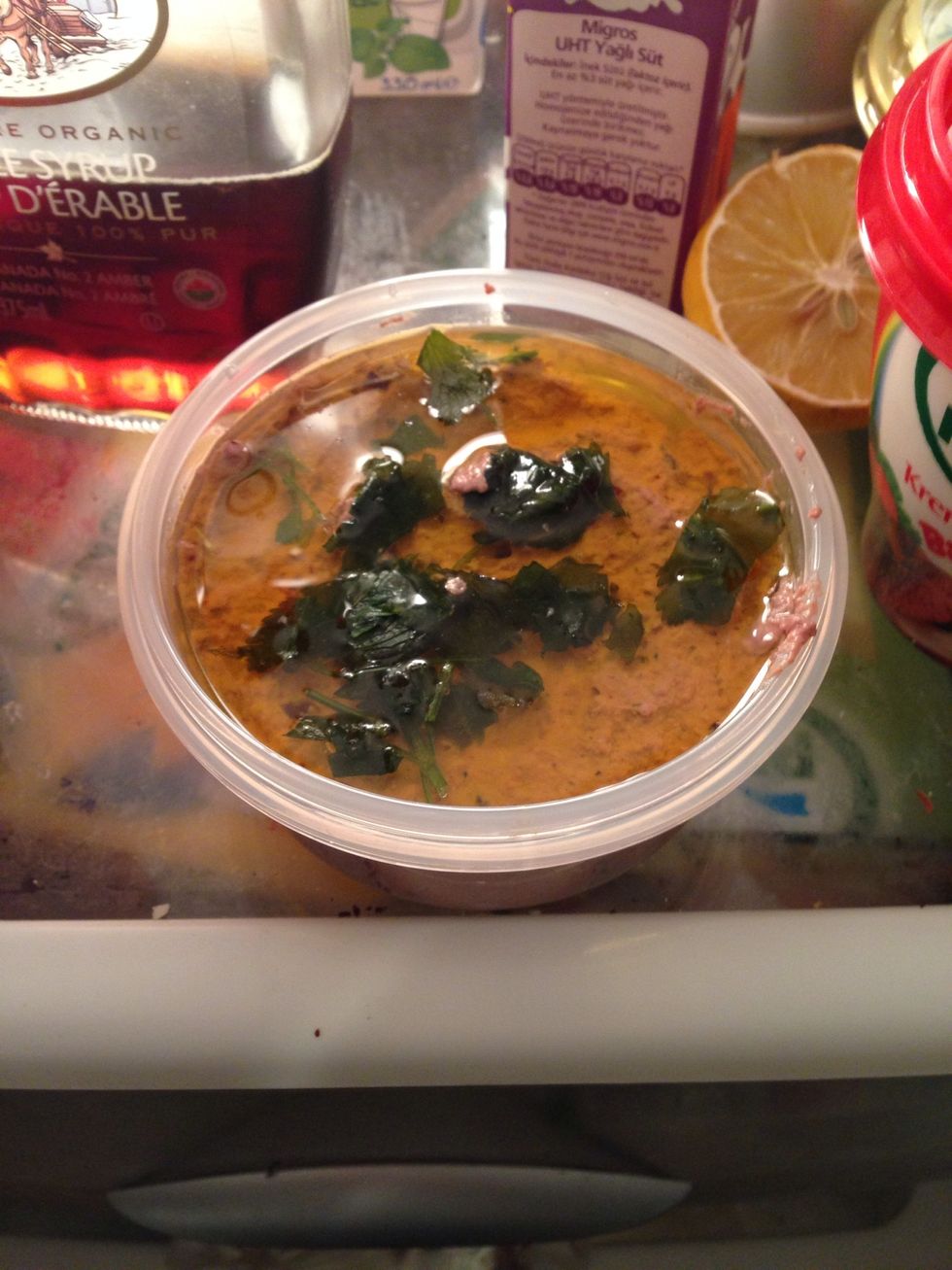 Then we are gonna put it in the fridge☺️ one hour at least. Actually it is better if it stays couple of days so all the flavors know each other etc and bla bla😉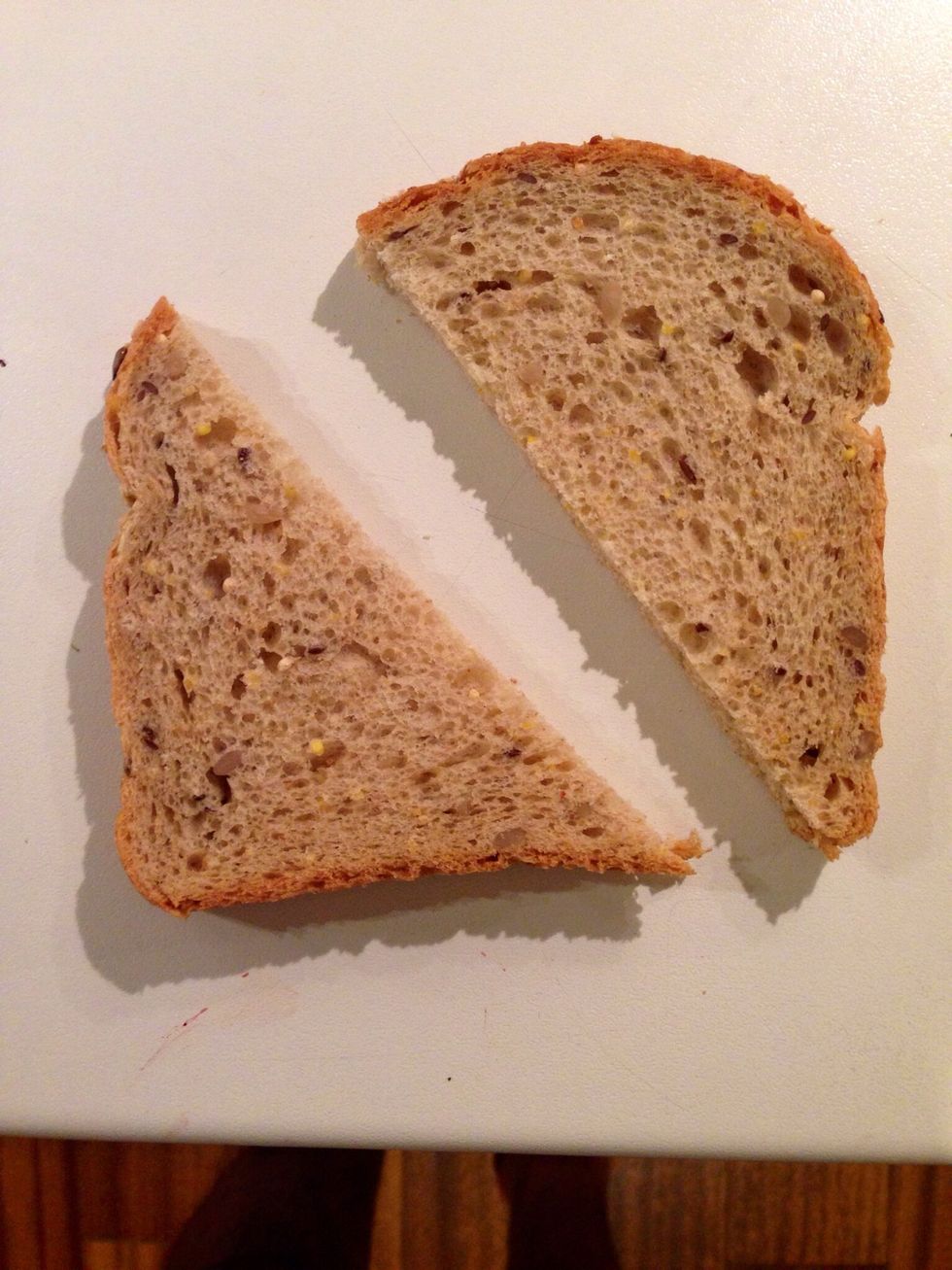 Then bake some toast😉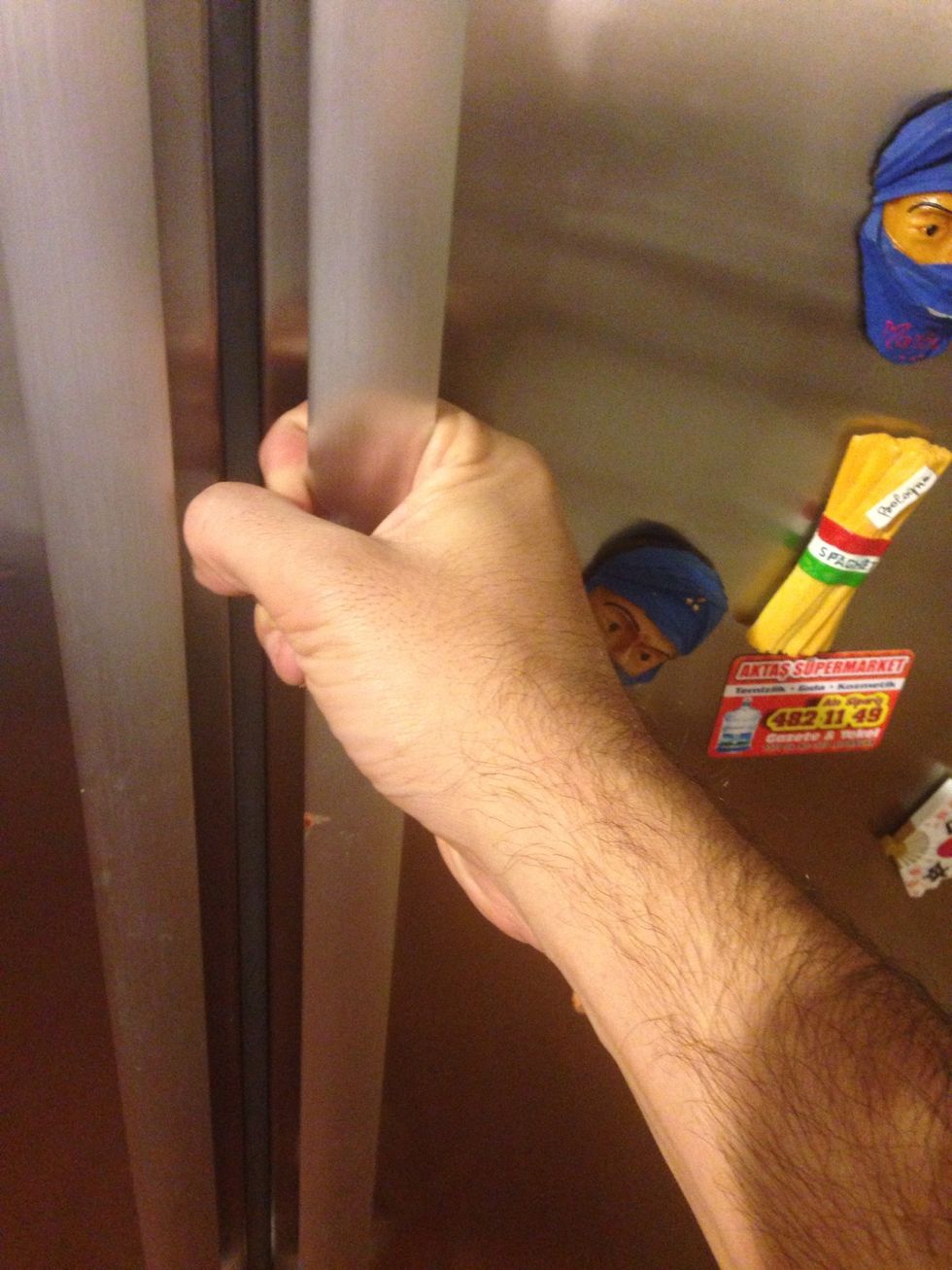 After "une heure" ohh by the way its one hour in french😉
Ta daaaa !!!! Hallelujah😇😇
look at this beauty.. 😜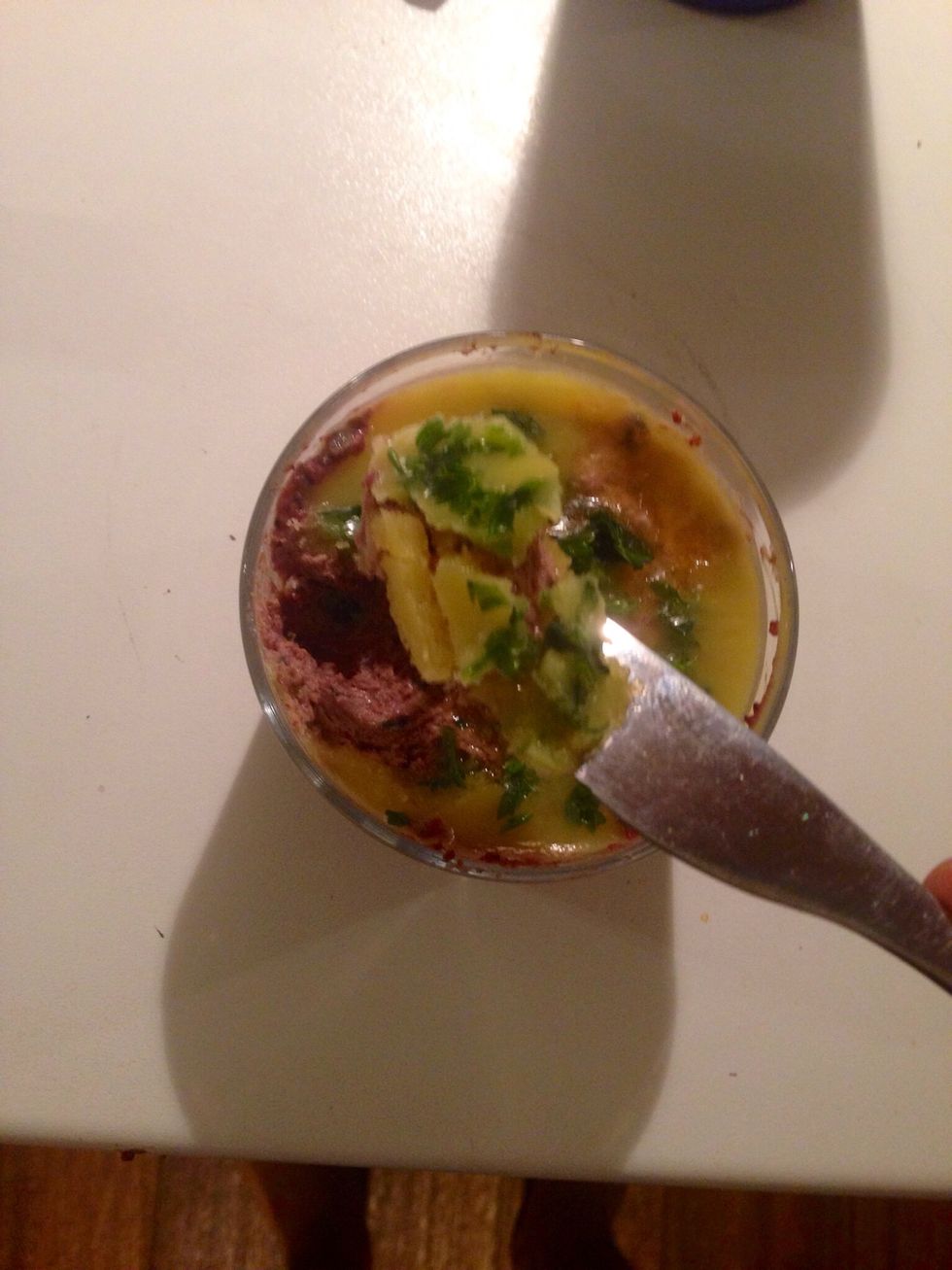 Bring her in..
There she is..😜
Ohh man!! Yesss!! This is soo good and easy ☺️ Enjoy😇👍
200.0g chicken liver
Some love
Some shallots
Some garlic
Half cup Cognac
250gram of butter
Some sage
Some olive oil
Some salt
Some pepper
Some herbes de provence