This cake/bread depending on what kind of diet you are on, ;) is healthy and yummy. Don't be overwhelmed by the ingredient list, they are all kitchen staples!:) Have fun baking!
22
I wasn't originally planning on posting this cake/ bread recipe, but it was just too good! I couldn't deny you all this recipe :))
So here's what you do, mix everything in a bowl, adding each ingredient in the order that is listed. Don't over mix. Just stir, stop, check consistency, and then repeat!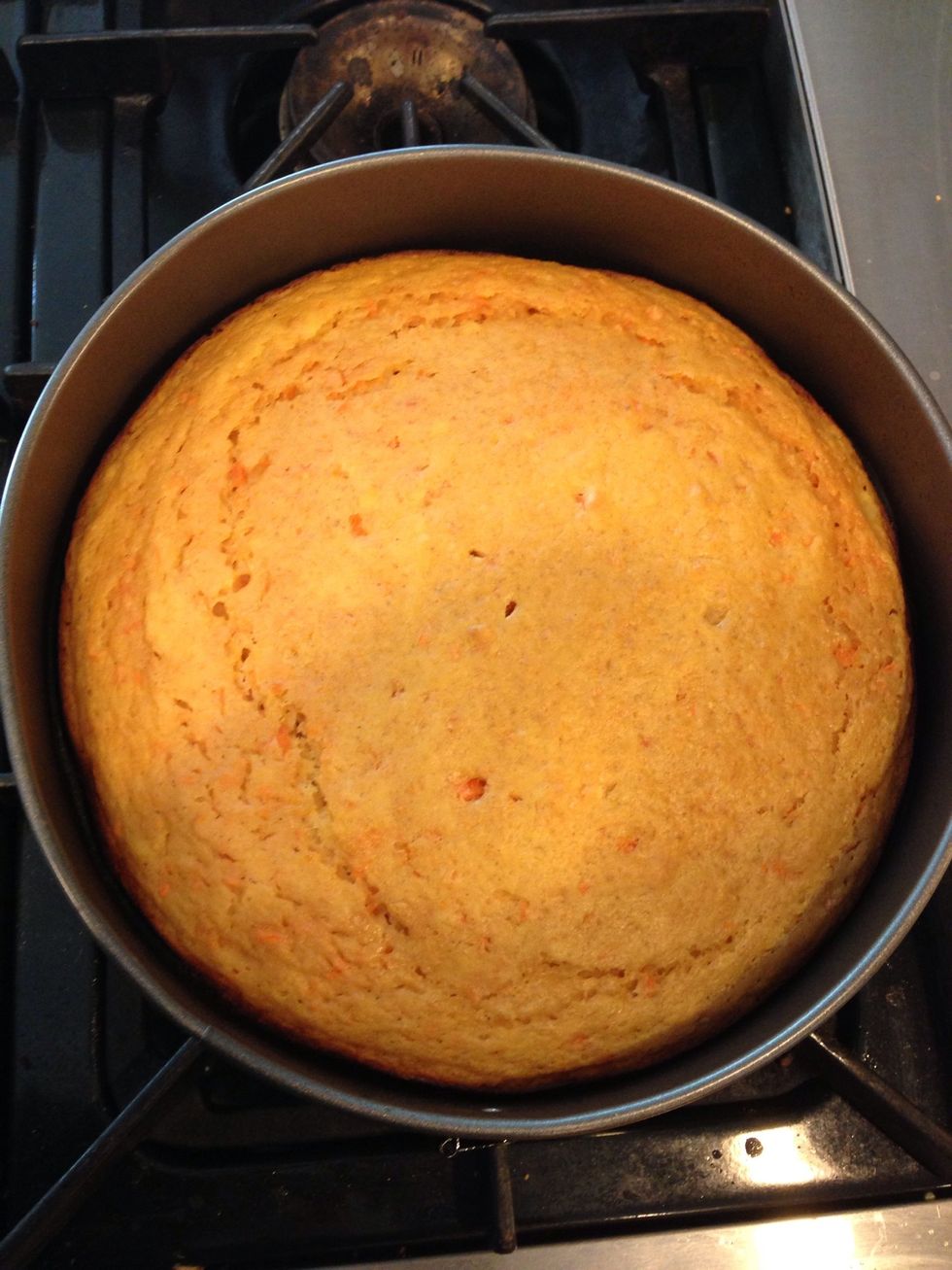 Scoop the batter into a springform pan (or a 9x13) and bake for about 45-50 min on 325. Cake is done, when toothpick inserted in center comes out clean!:)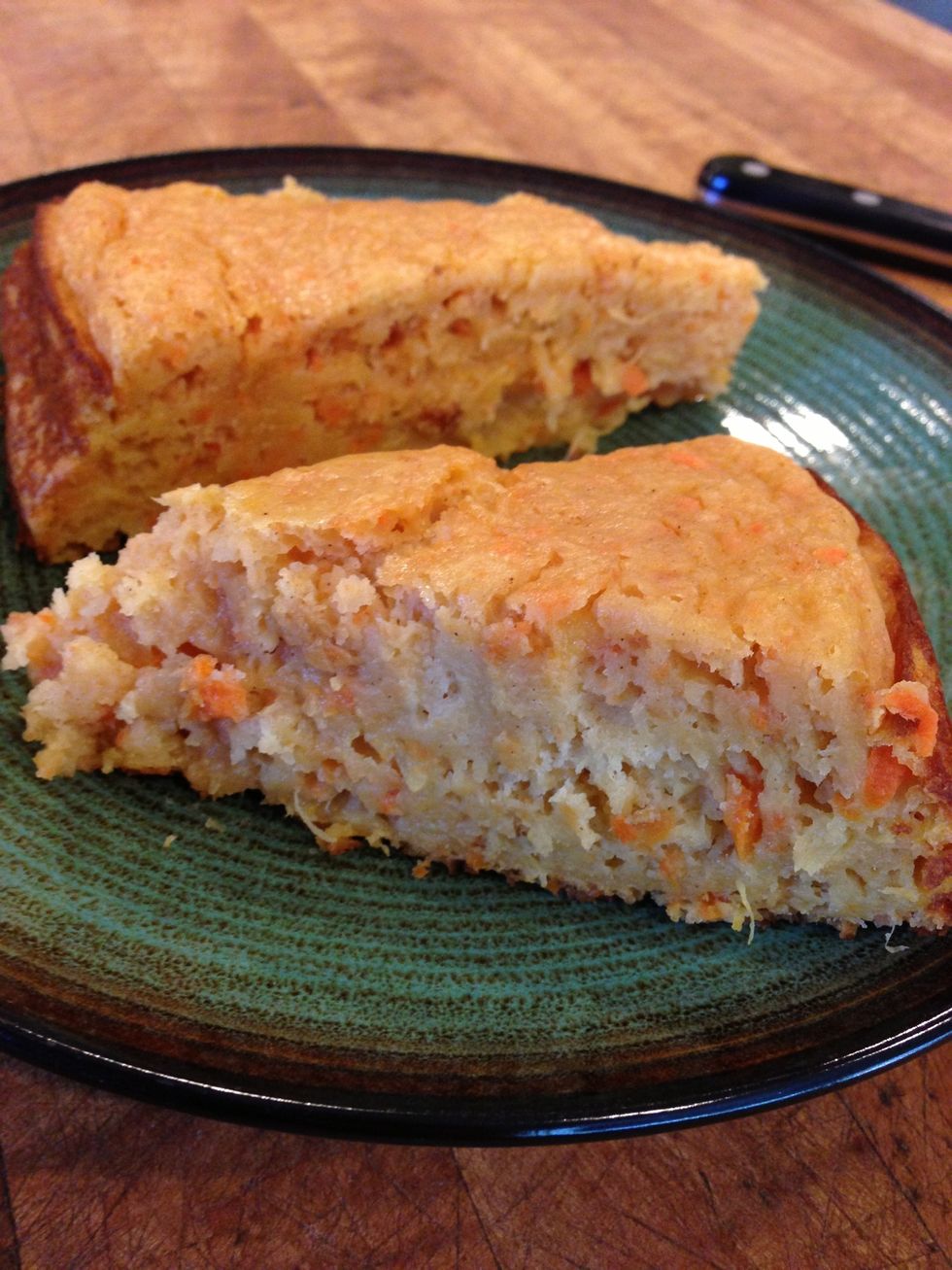 Cut into slices, or be a pig like me, and eat it all in one sitting! :)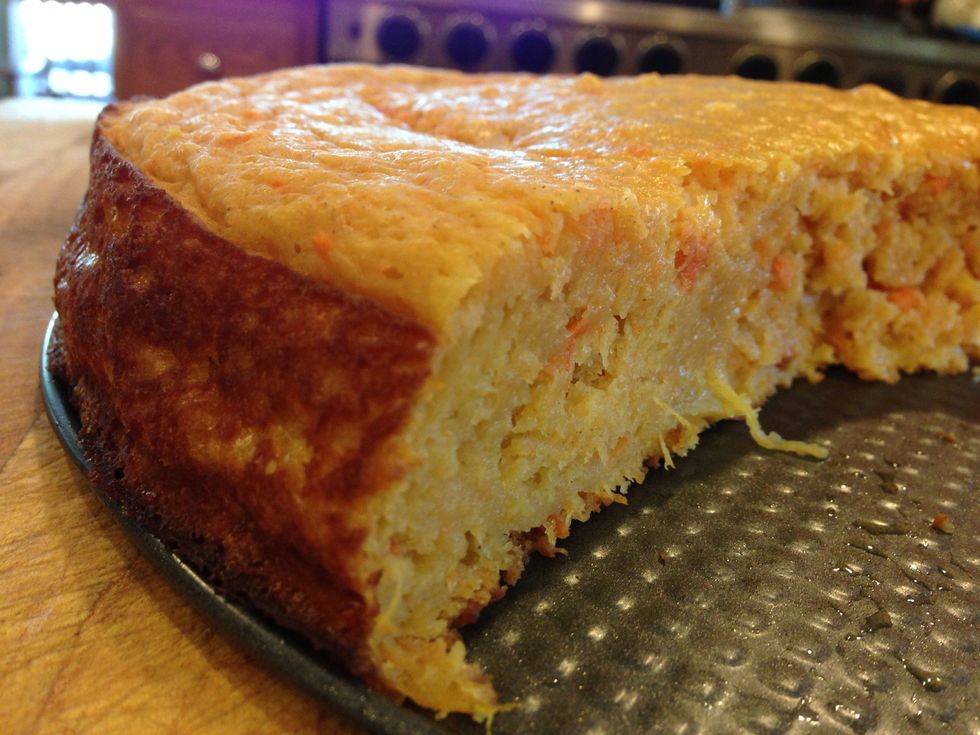 Cake will be chewy and moist in the center. Now smile, because you just made a healthy delicious dessert!! A little cream cheese frosting on top... Mmm mmm good!!:)
2/3c Flour
1/3c Greek yogurt
1/3c Applesauce
1/4c Sour cream
1/4c Brown sugar
1/4c Maple syrup
5.0Tbsp Agave
15.0oz Pineapple really crushed
1/2c Carrots grated
1.0tsp Cinnamon
1.0tsp Baking soda
1.0tsp Baking powder
4.0 Egg whites whipped
2.0Tbsp Lemonade mix (no joke!)
Rikki Kazmierowicz
My name is Rikki. I love to bake. I'm a little sister, and sweet maker. Follow me! ❤️\n