How to make delicious butternut squash soup in 30 minutes
This is a super easy, creamy, velvety soup. Perfect on a cold day. Soup doesn't have to be exact so have fun with it!.
26
This is the size potato I use. I used 2 because my squash was small but if yours is very large you can use one. The potato also acts as a thickener too so bare that in mind if you like thick soup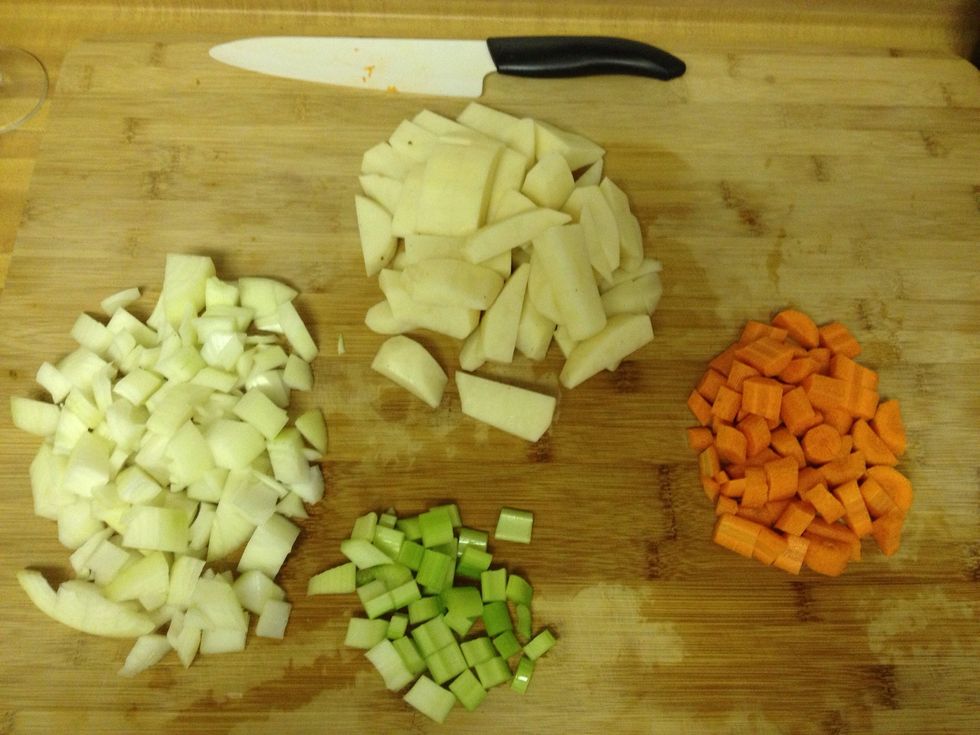 Peel and chop your carrots, onion, potatoes and celery. (Don't peel the celery)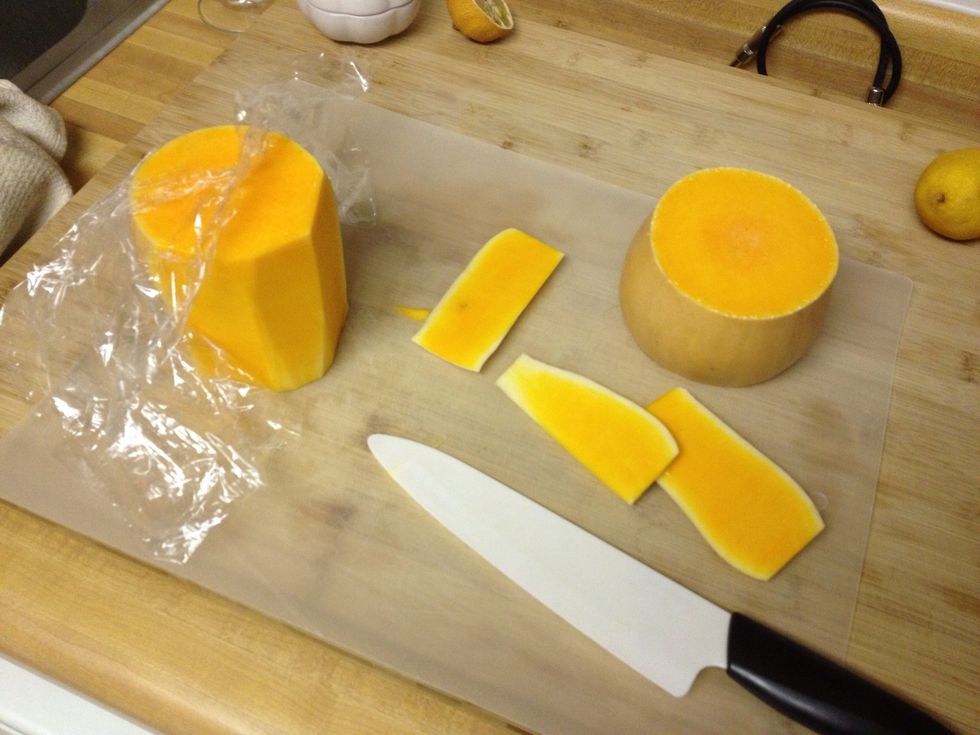 Cut off top and bottom of squash. Cut squash in half right where the skinny bit ends. Peel squash. I use a glove or plastic wrap to hold the squash because the starch is very hard to get off hands.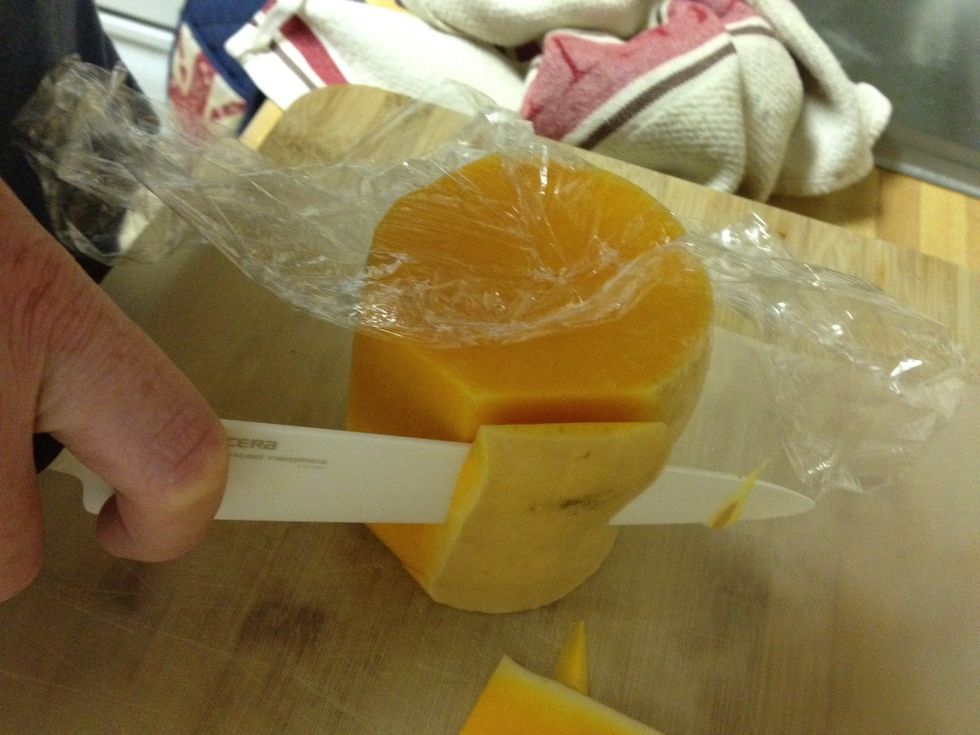 Take your time and go around until all skin is removed.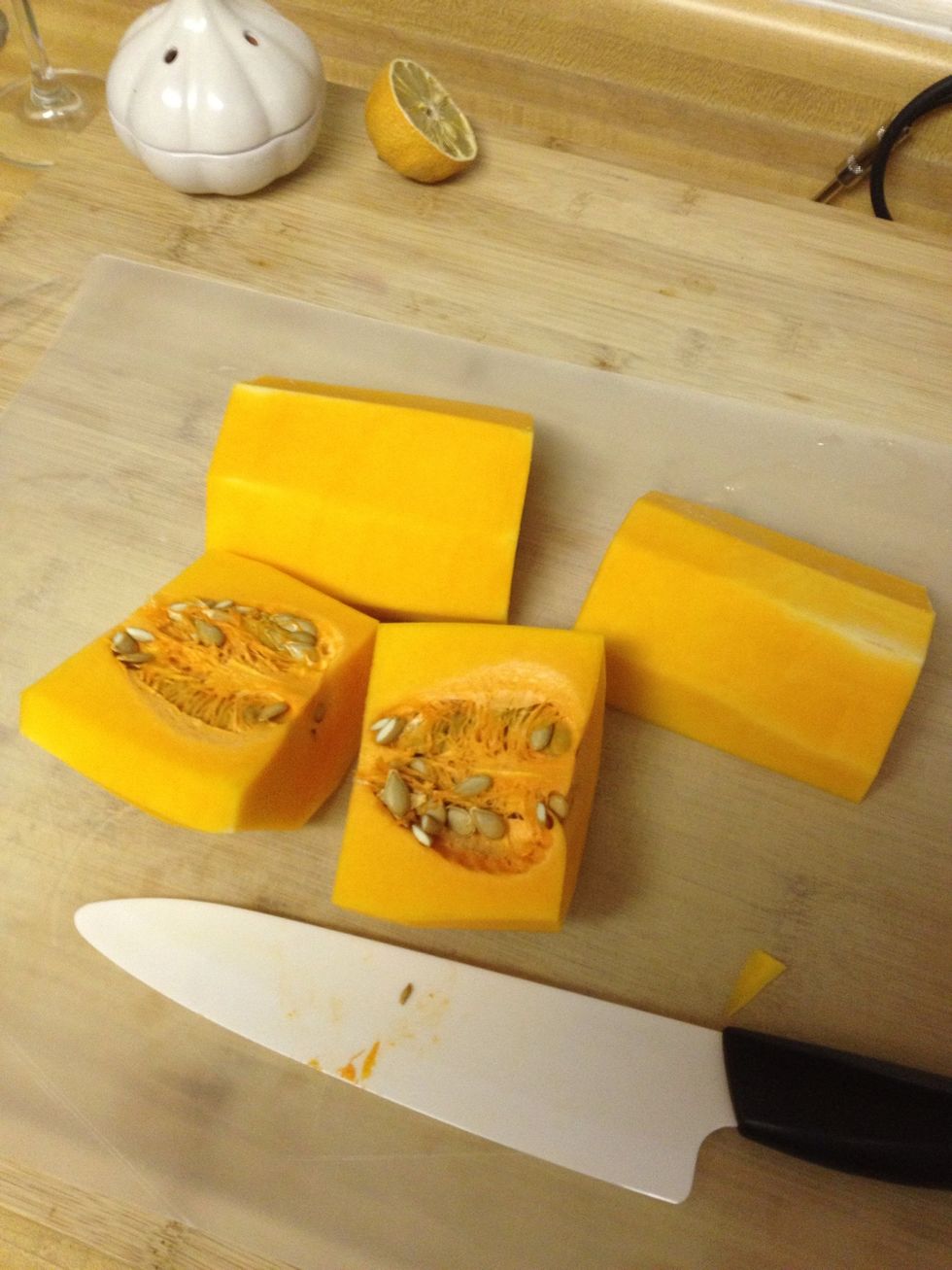 Slice both pieces in half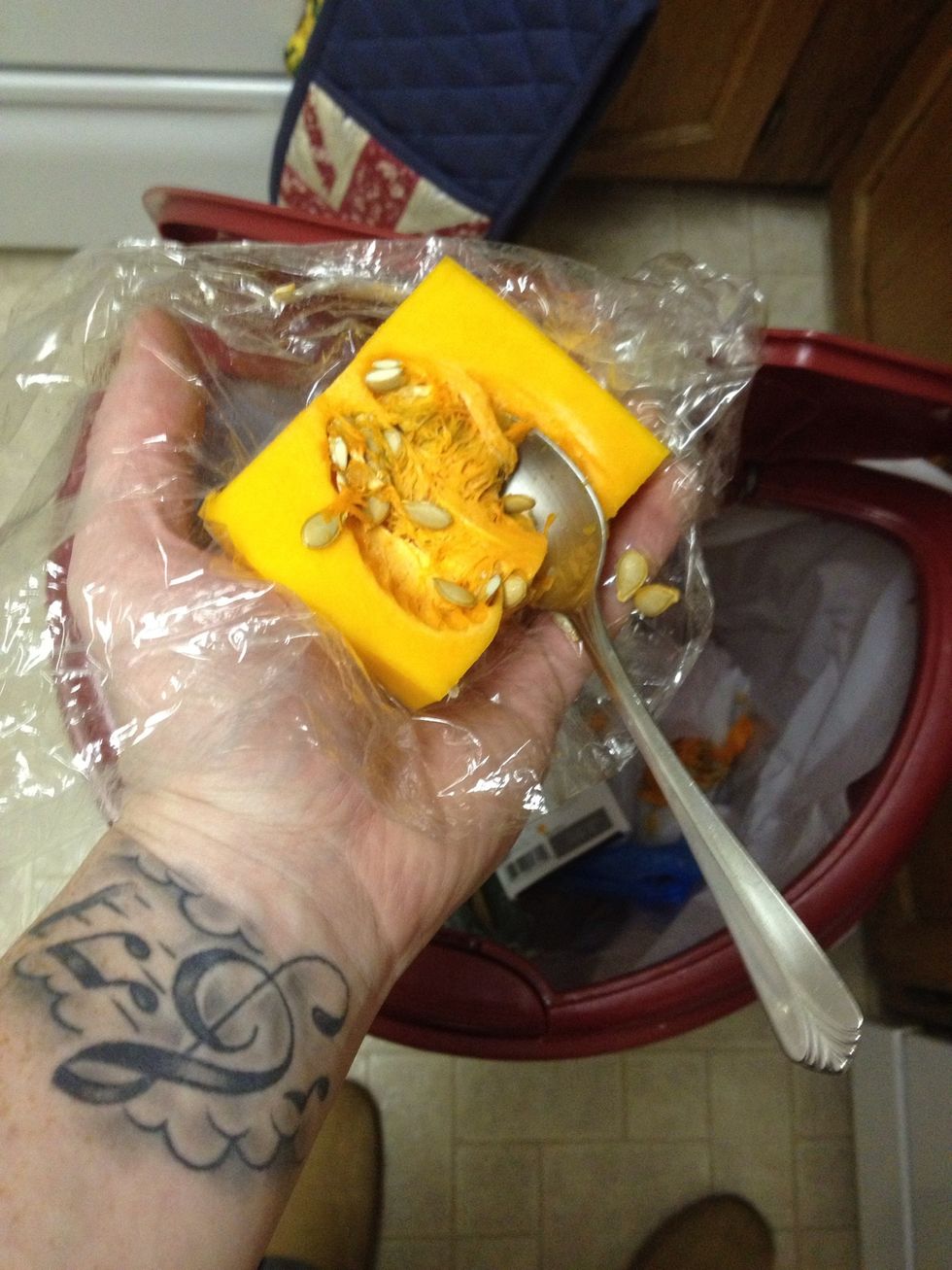 Remove seeds with a spoon You can roast the seeds if you like and use them as a garnish.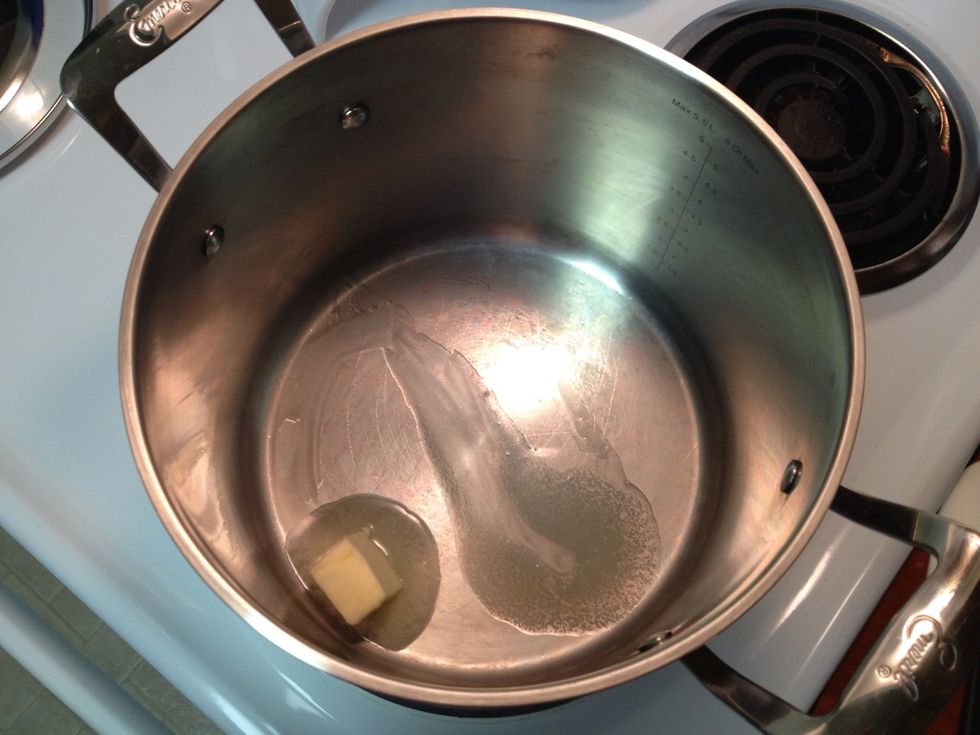 Add butter to a large soup pot on medium heat, number 5.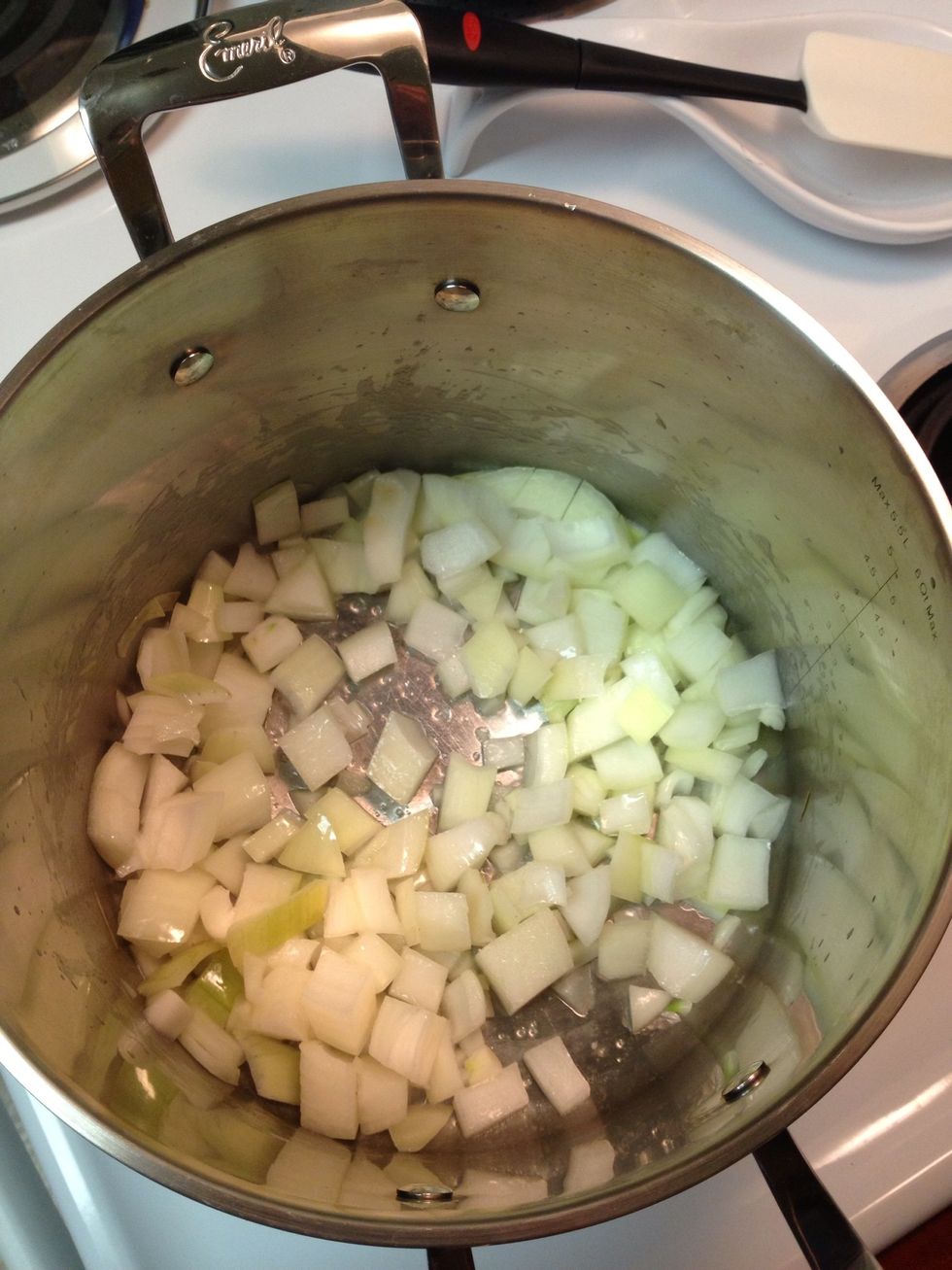 Add the onion and cook for about 2 minutes.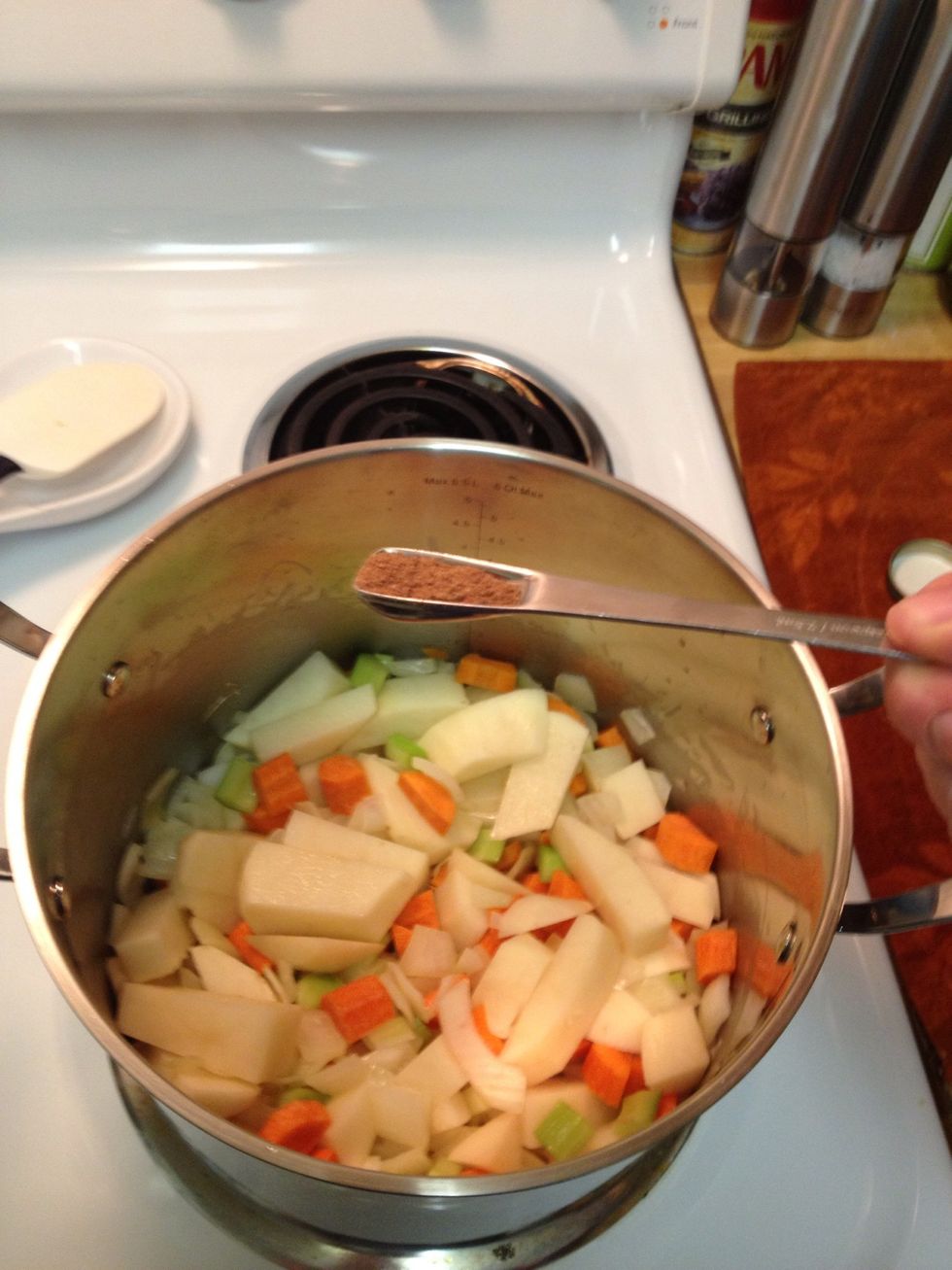 Add the potato, carrot, celery , and nutmeg and cook for another 2-3 minutes.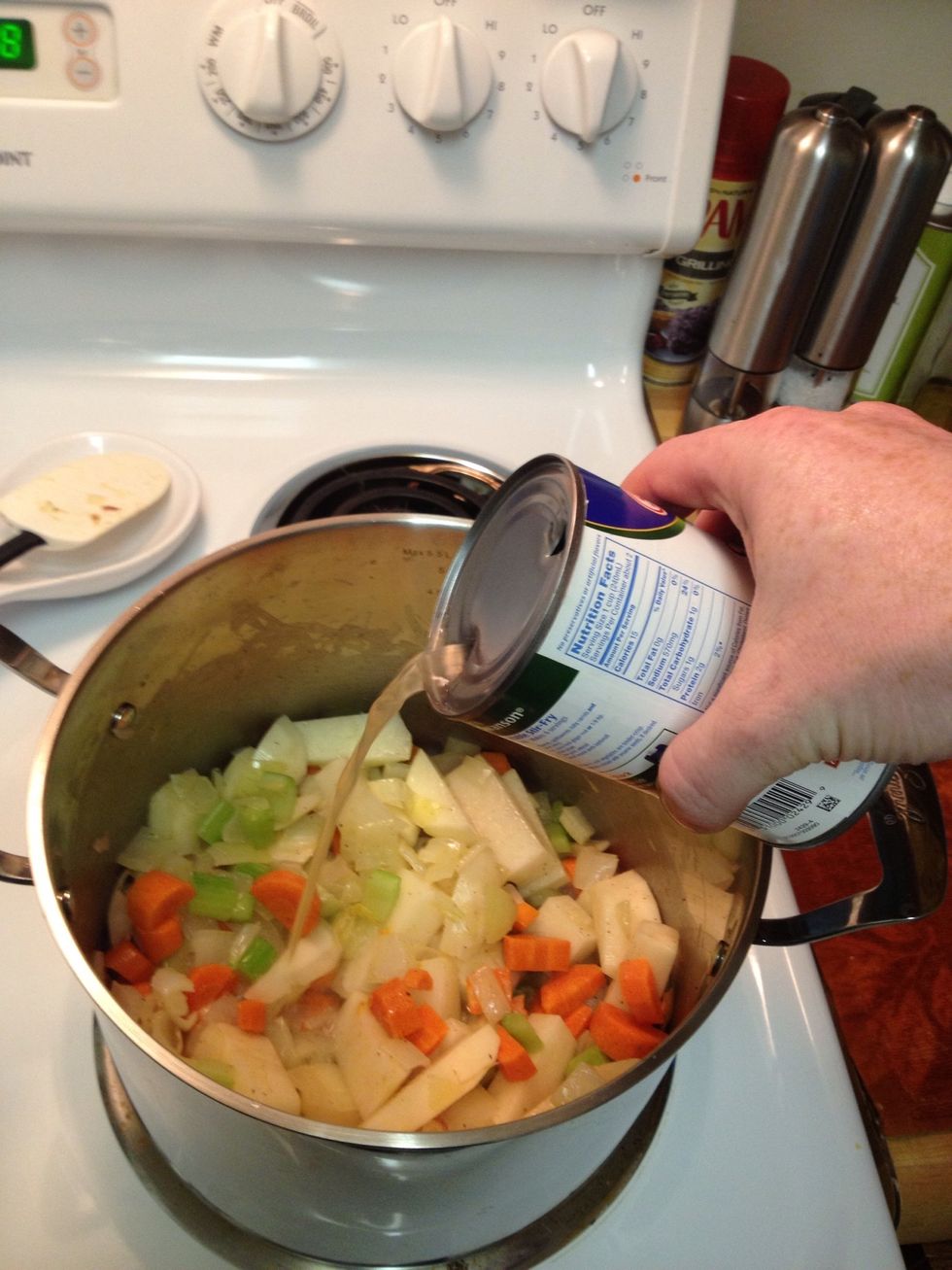 Pour in your stock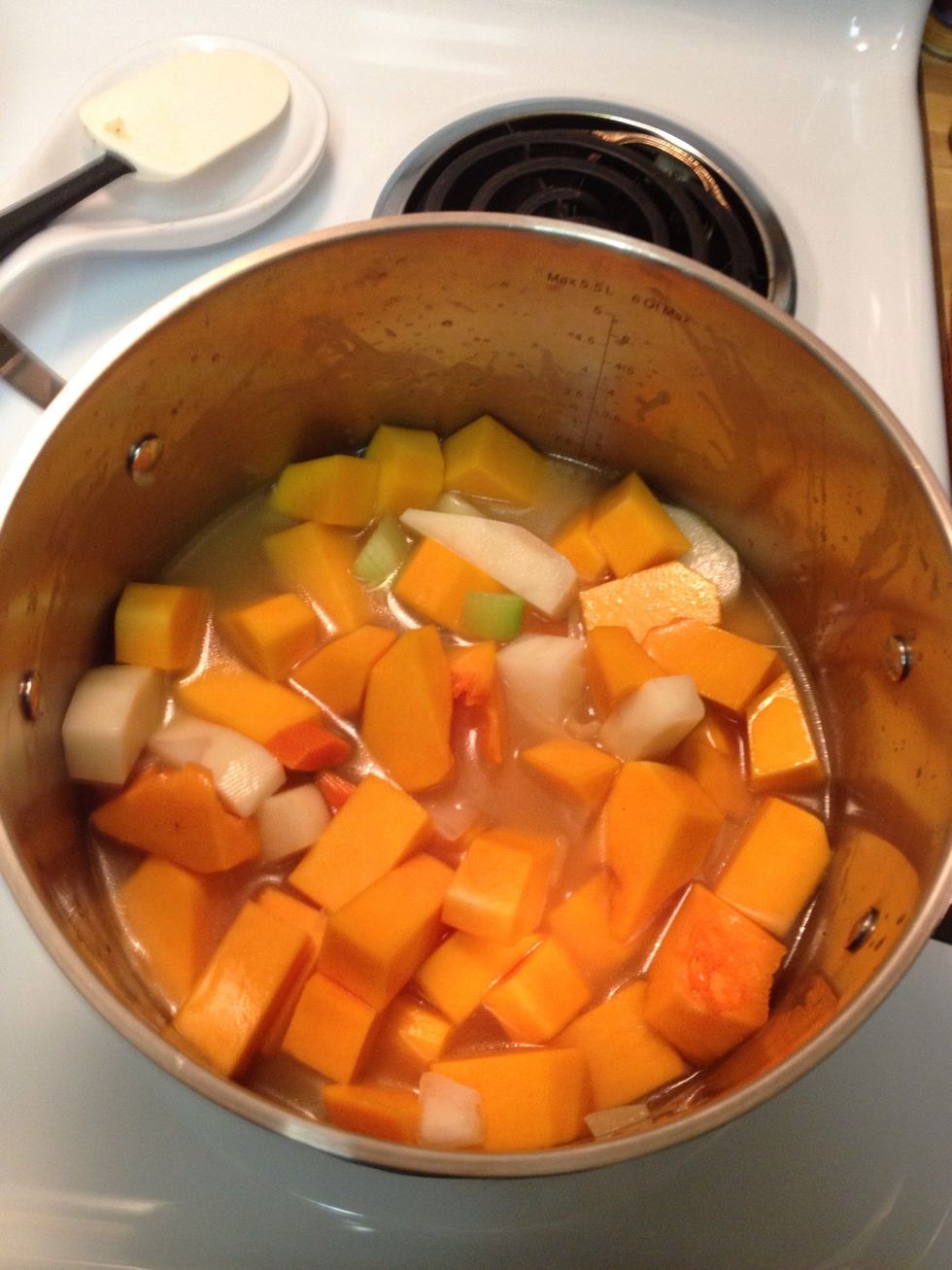 Turn heat up to high and add the squash. The stock should NOT cover the veges completely. Bring to boil, cover, reduce heat to number 3 and cook for 20 mins until veges are soft.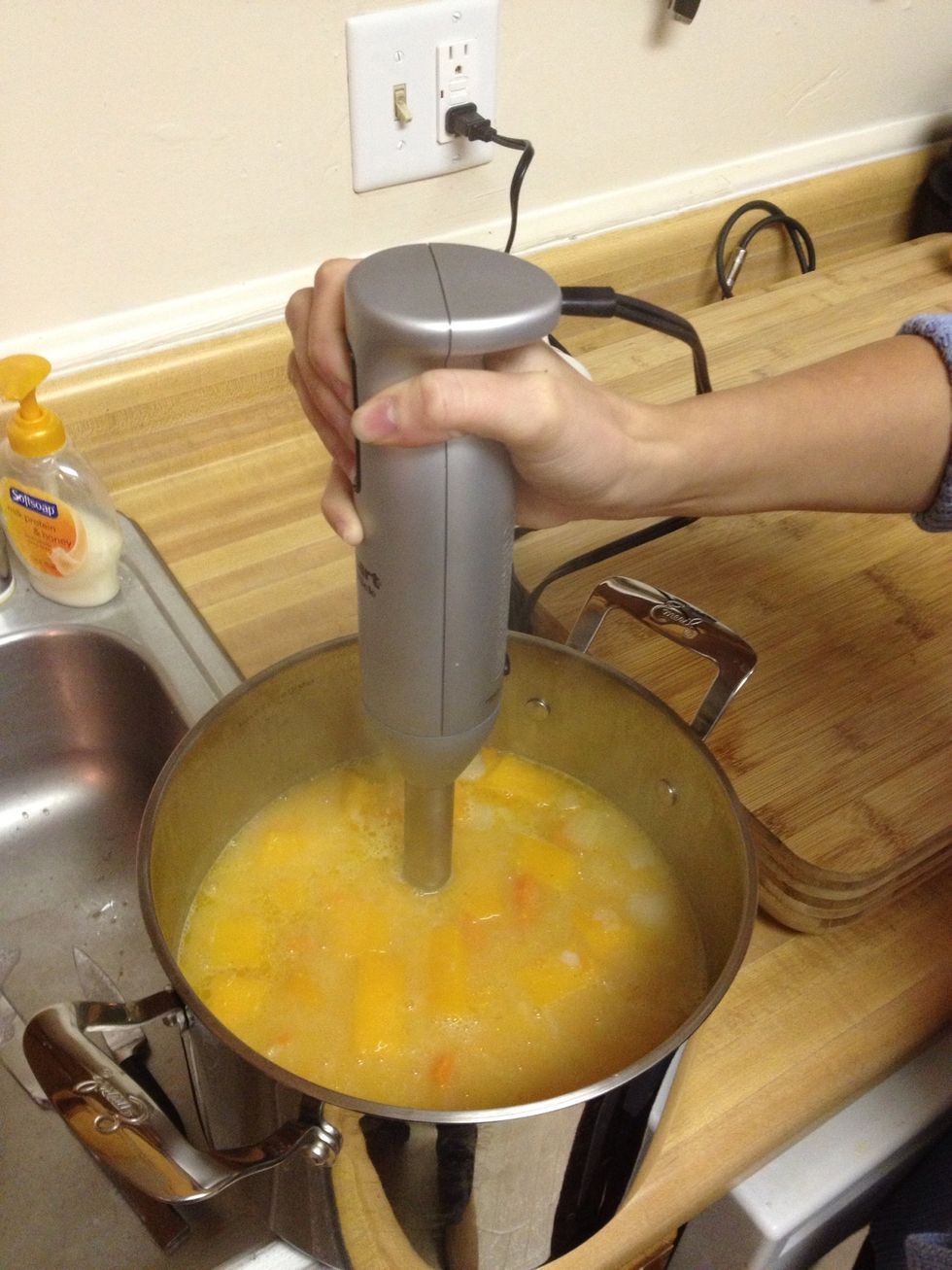 Take your stick blender and blend until smooth and velvety with no lumps. If you don't have a stick blender, blend in batches in the food processor.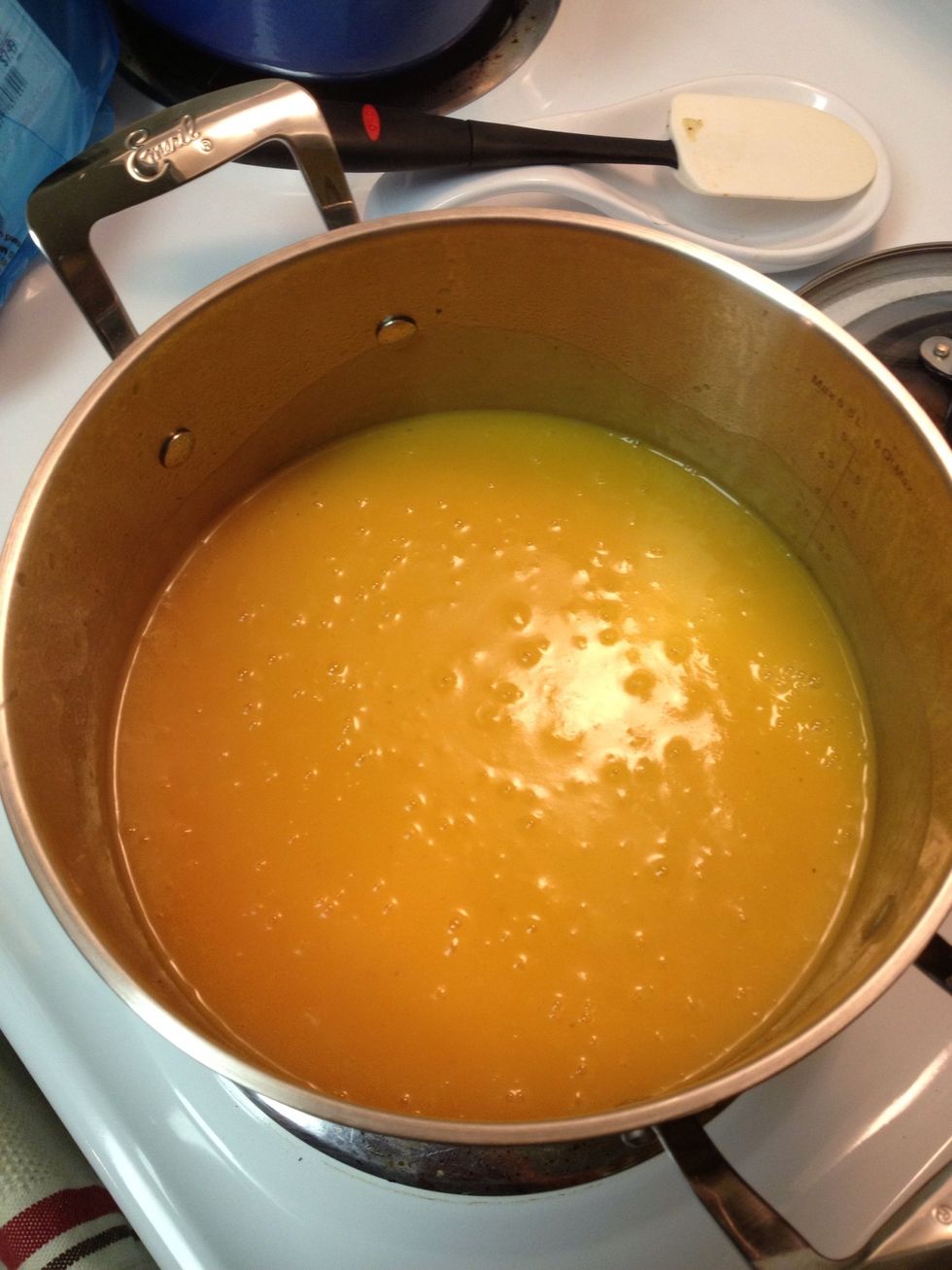 This is what it will look like when it's smooth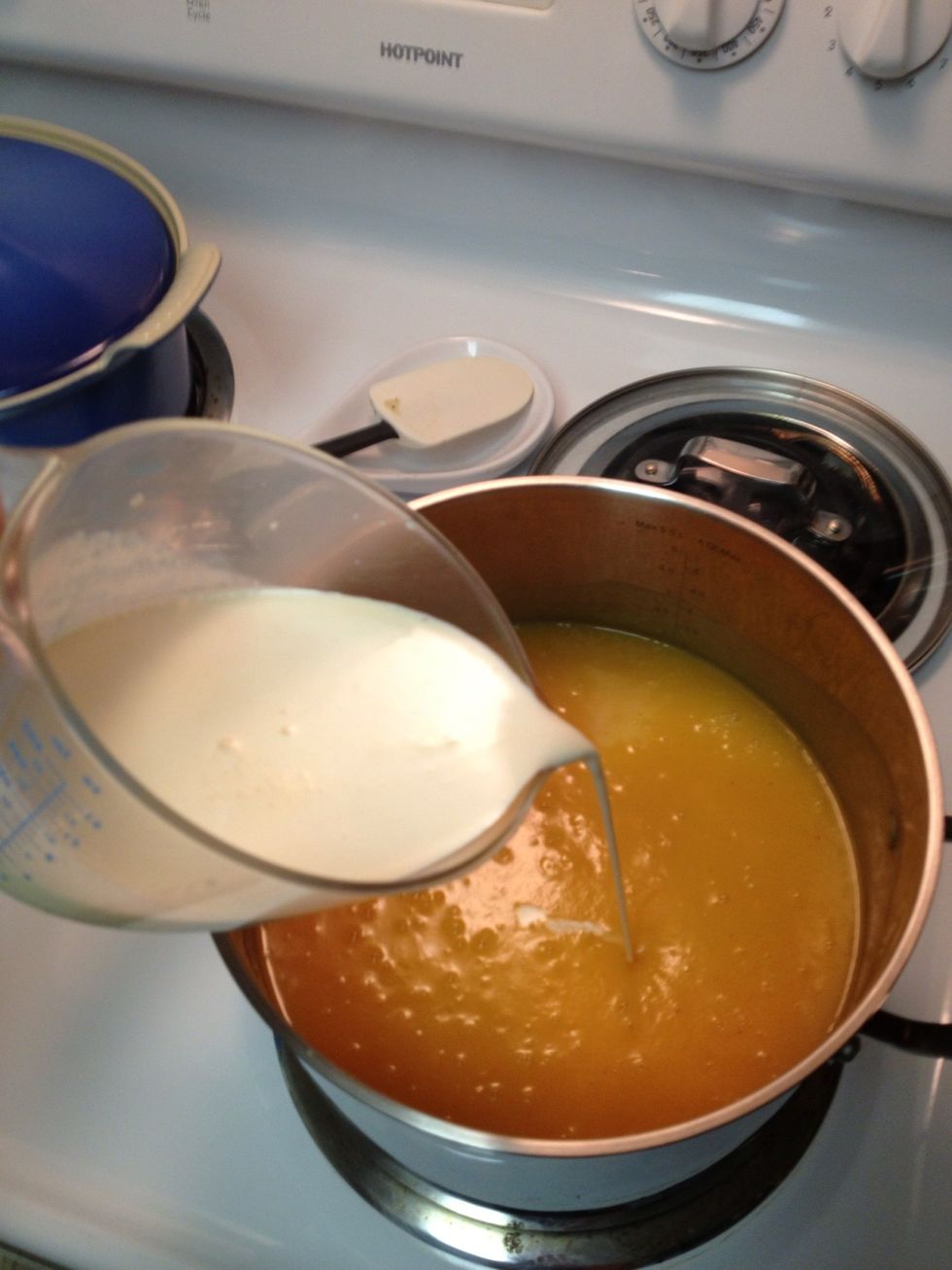 Return to the stove on number 3, stir in the heavy cream and season to taste with kosher salt and black pepper. Heat through for a few minutes but don't boil.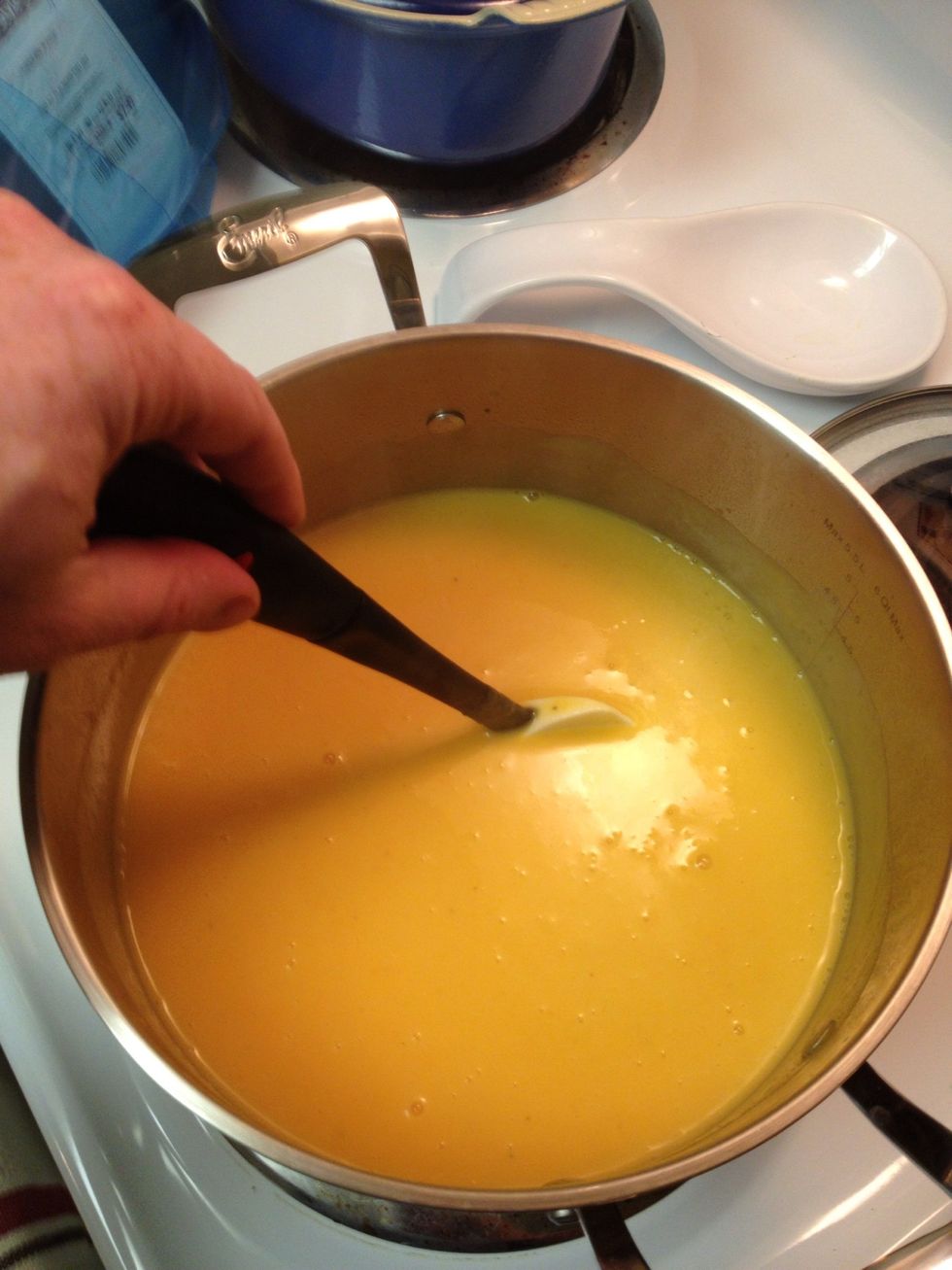 Almost ready and smelling delicious!
Serve in bowl. I added some sour cream to mine but you don't have too. Enjoy!
One sharp knife
2 tablespoons of butter
One large butternut squash
Two baking potatoes
One stick of celery
About 4 cups of chicken or vegetable stock
Half a teaspoon of ground nutmeg
One large onion
One cup or 8 fluid ounces of heavy cream
Either a stick blender or a food processor