My favorite no-bake dessert! Super easy to make and very yummy too!
766
To make Black Sambo, you need to make it layer by layer. So let's do the chocolate layer first. Use half of the ingredients except for the chocolate, you're gonna be using all of it.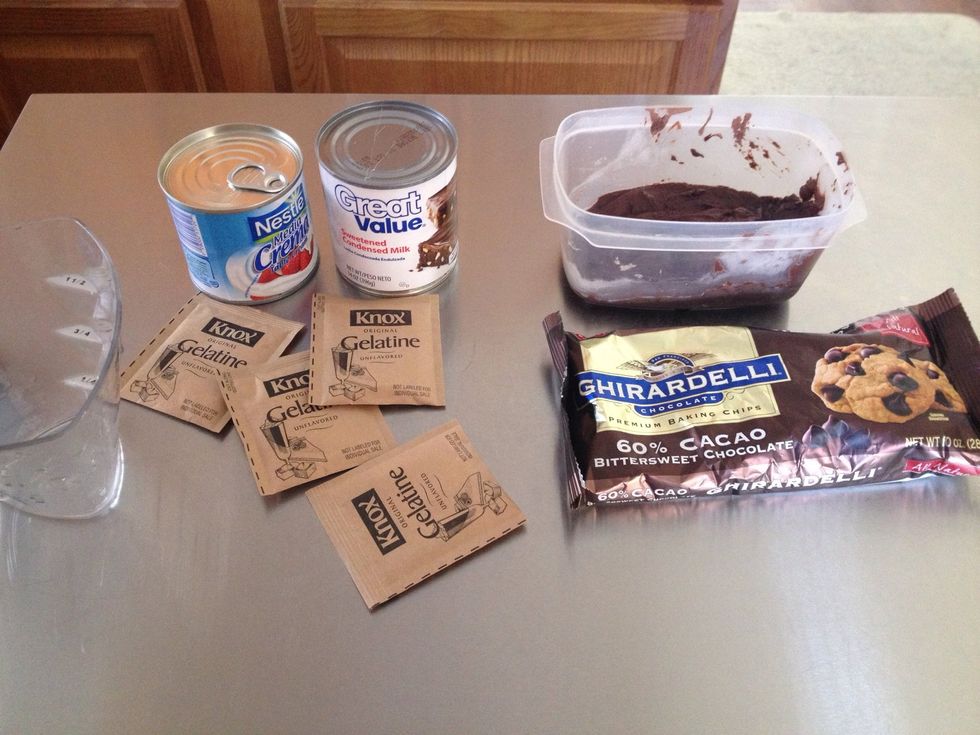 Gather: 4 packs gelatin, all of the chocolate, 1can milk & cream. Lacked chocolate so i used half of the unused ganache I made. *Note, ingredients pictured here r only half of evrythng.See supplies👇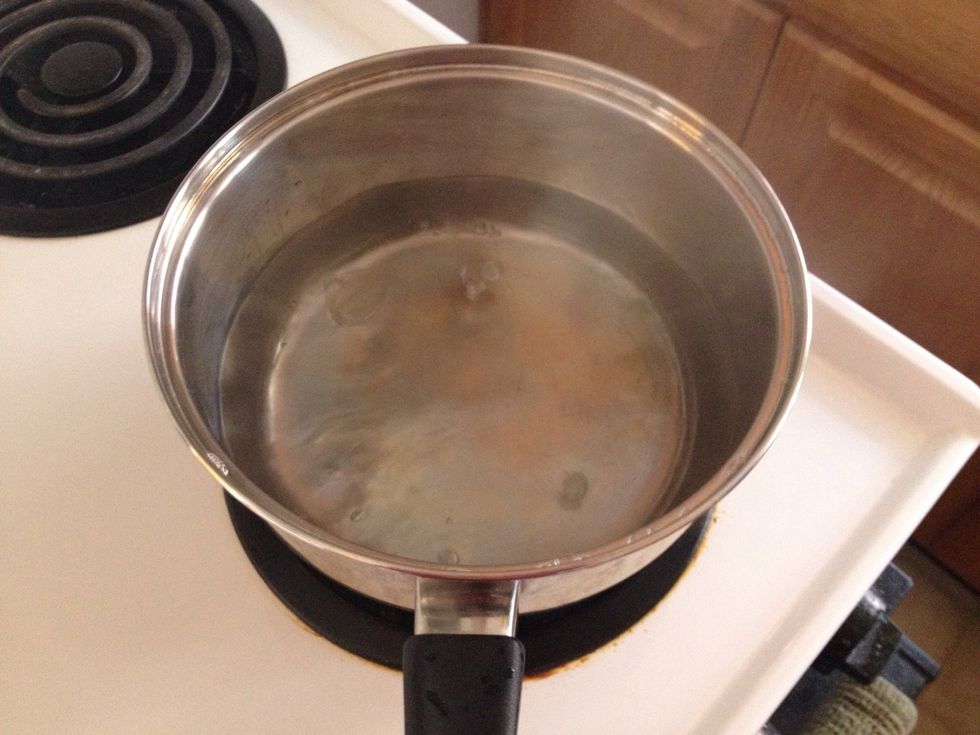 In medium heat, Boil 4 cups water in a casserole. (1pack gelatin is to 1cup water)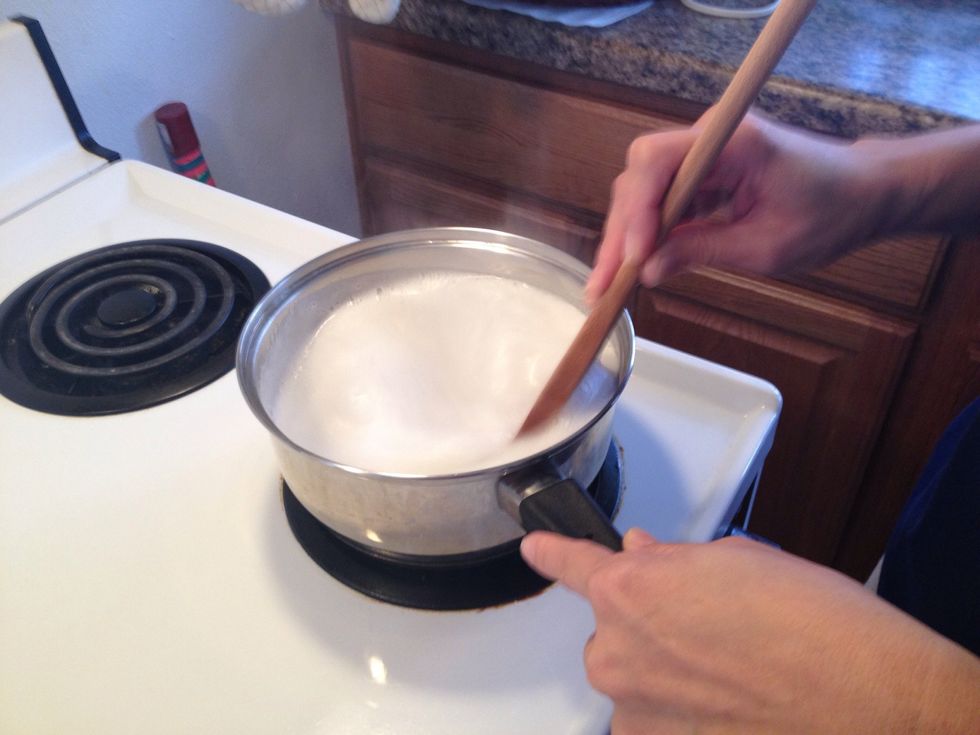 Pour your 4 packs of gelatin and stir.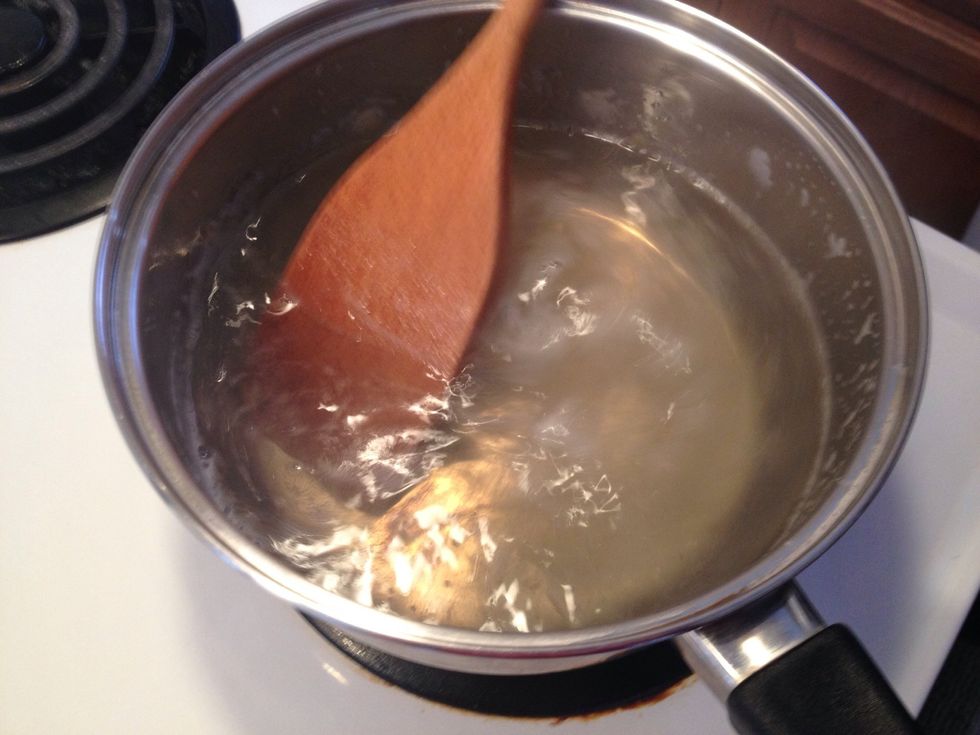 When the gelatin dissolves (it should look like this) get ready to put the other ingredients.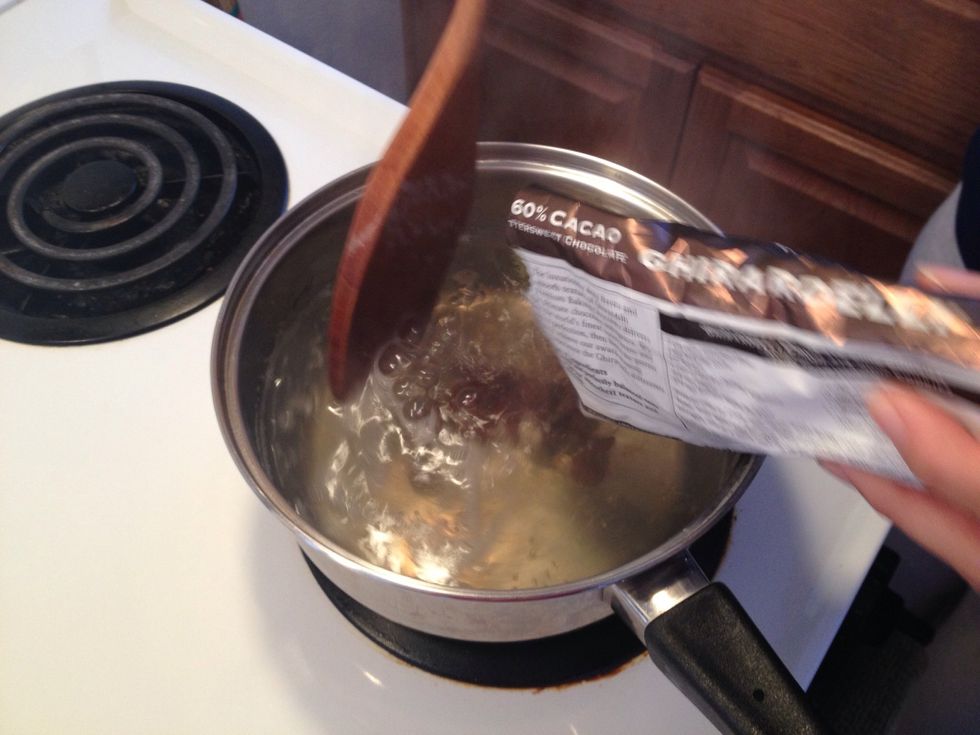 Pour in the chocolate and stir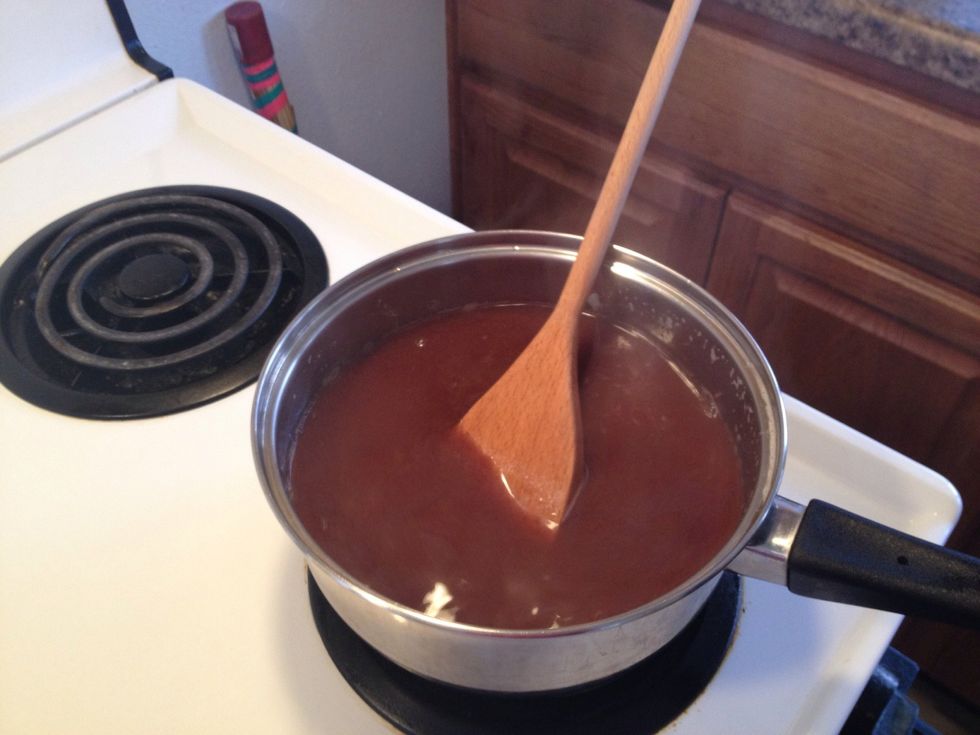 Stir, stir, stir.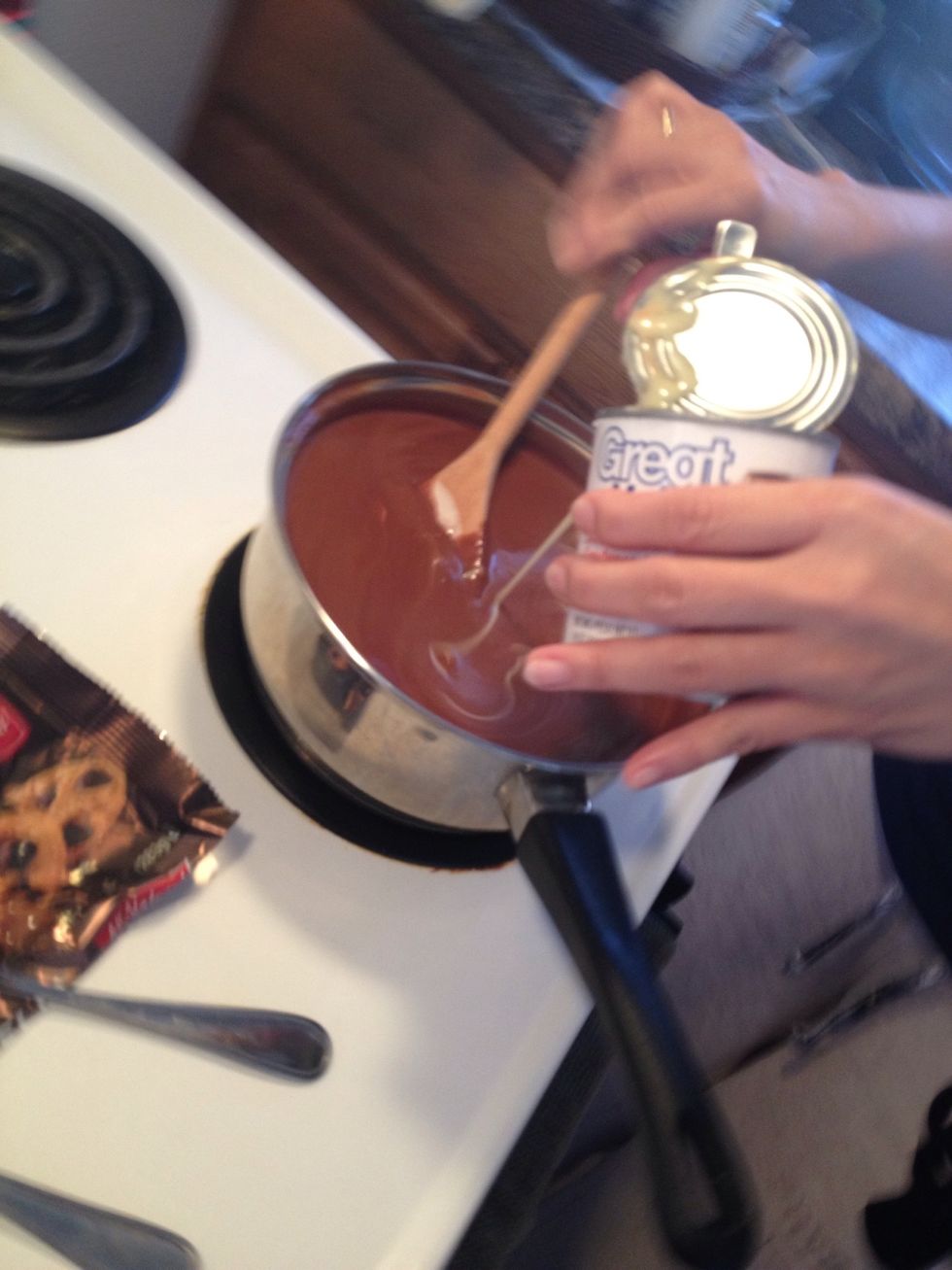 Pour 1can condensed milk.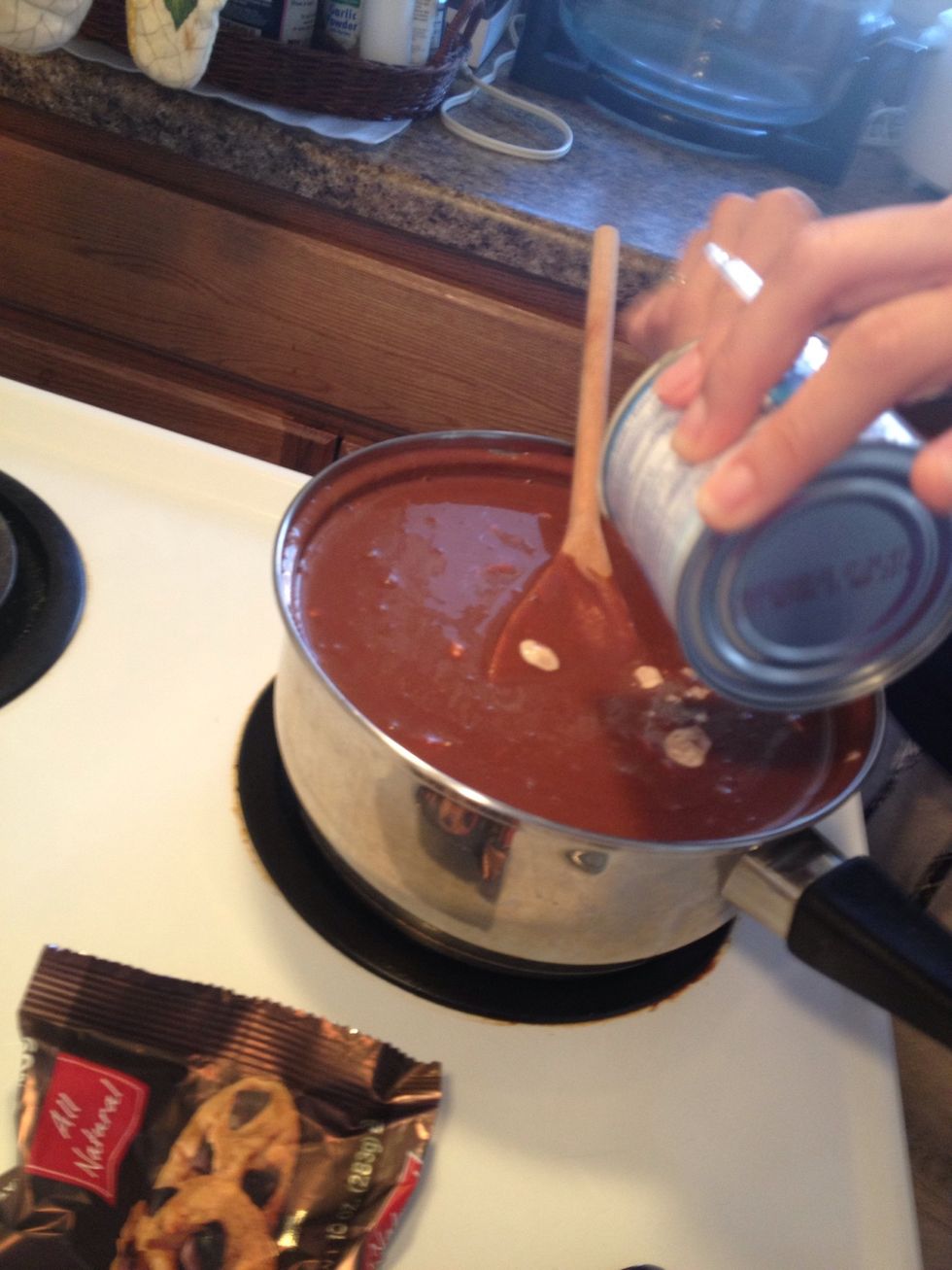 Pour 1can cream.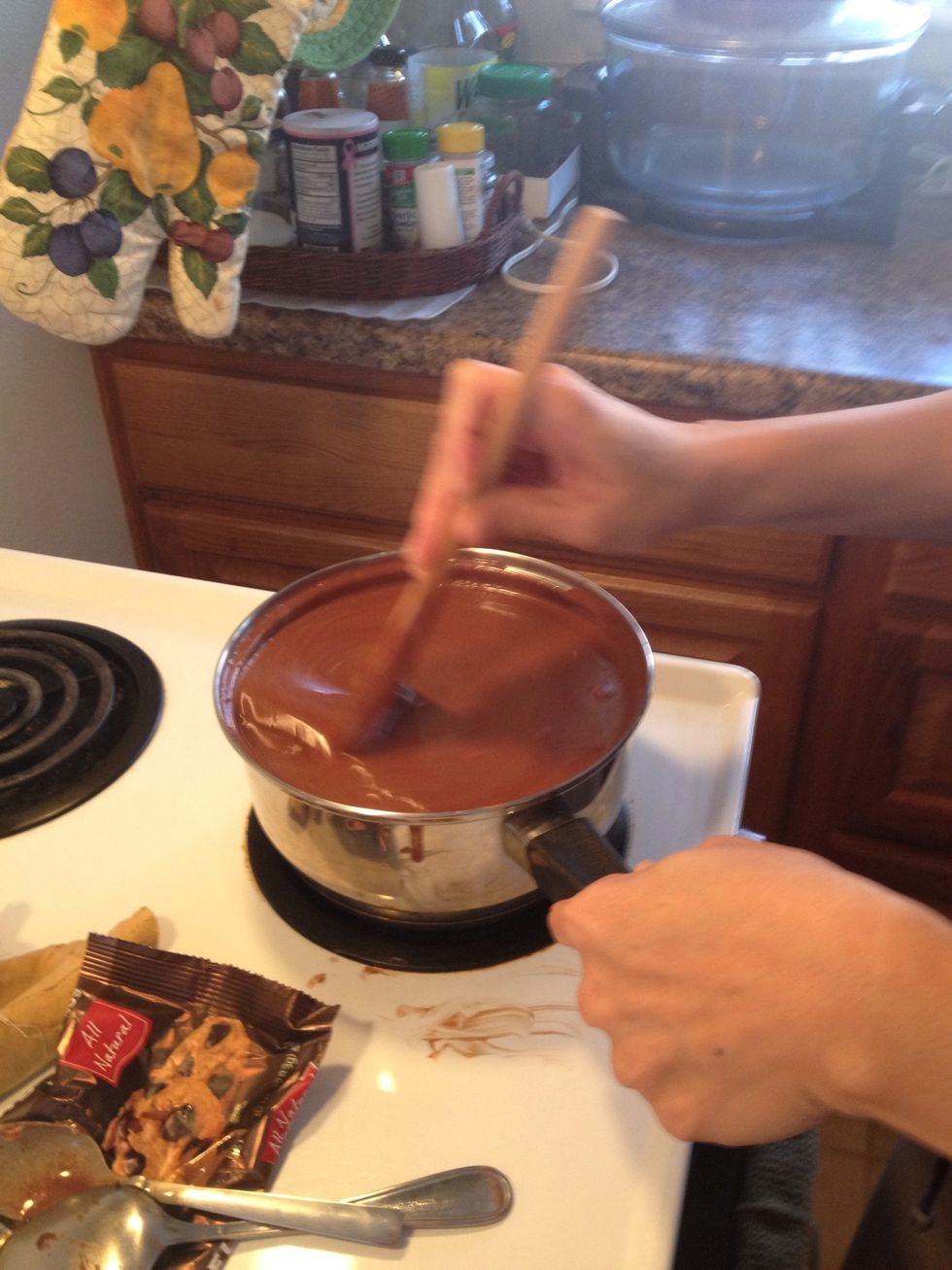 Stir, stir, stir...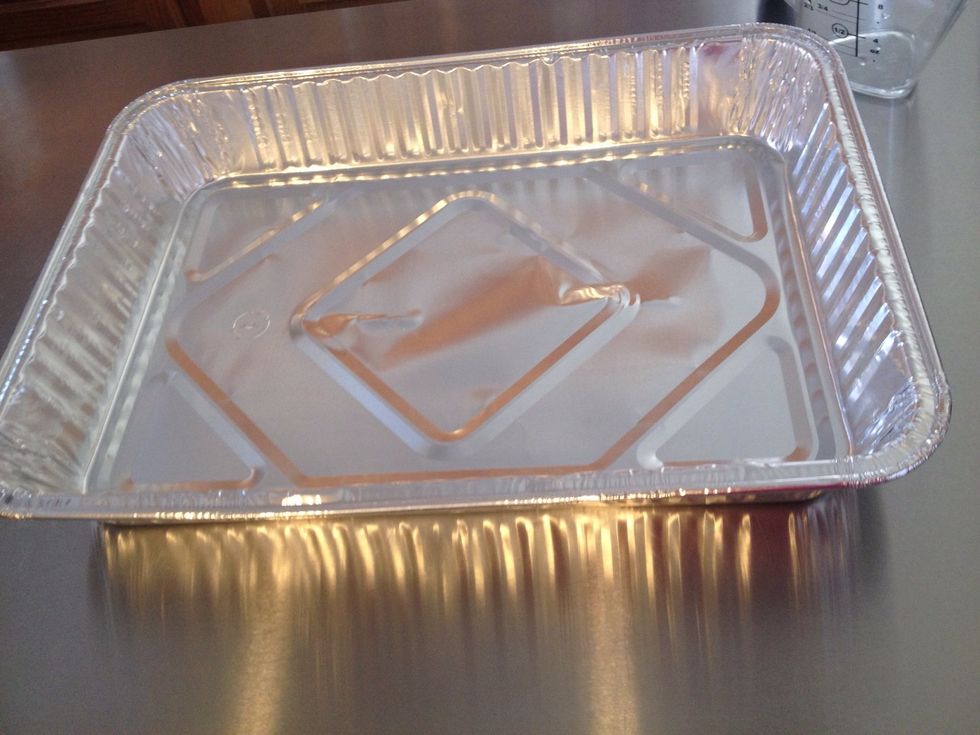 Get a big and deep serving tray.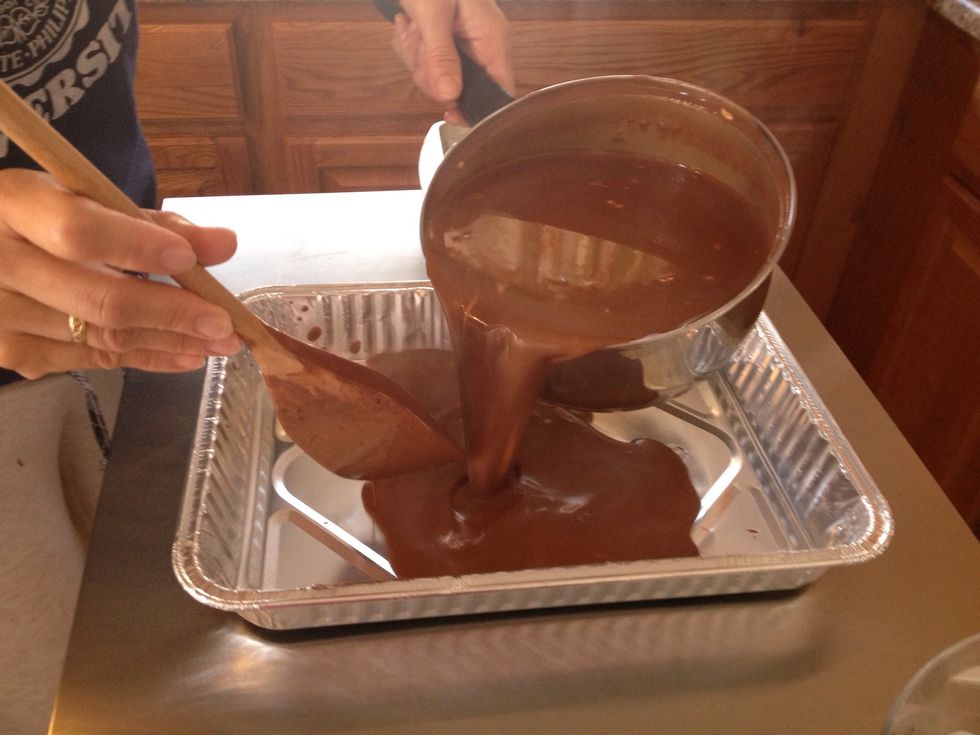 Pour the chocolate mixture. Be sure to leave space for the cream layer.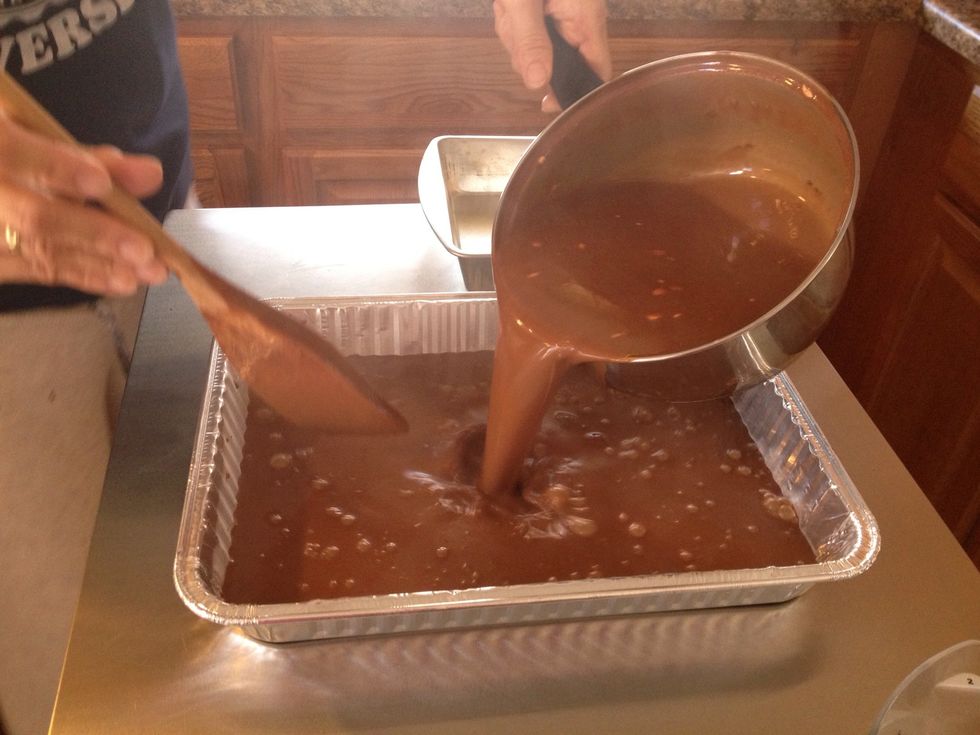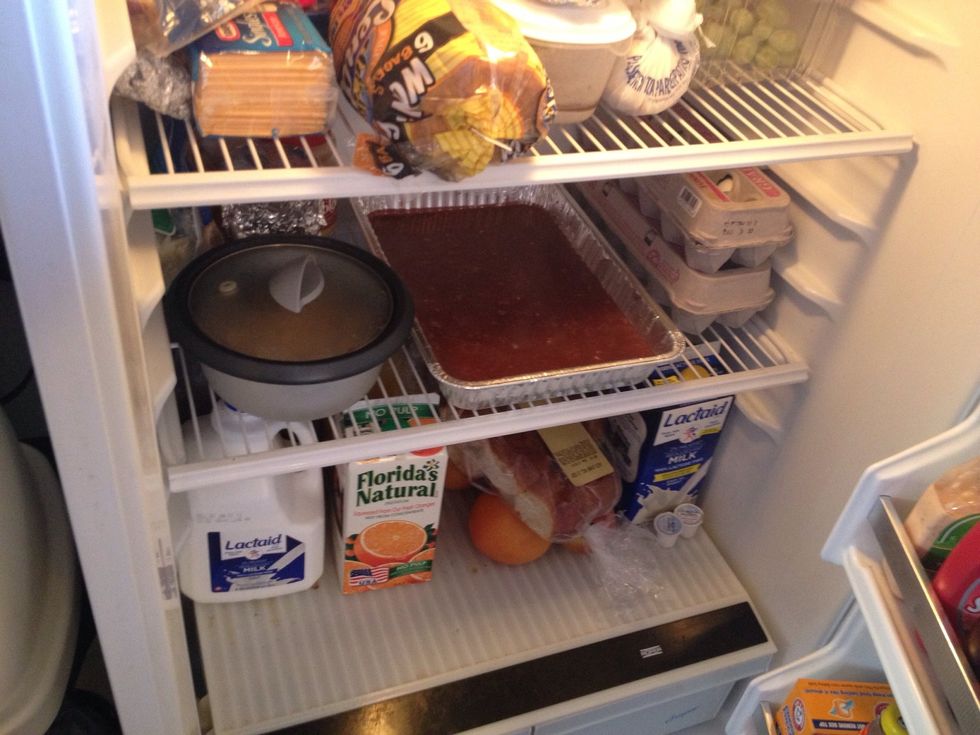 Refrigerate for about 4-6 hours. We usually leave it overnight.
While the chocolate layer is in the fridge, let's now make the cream layer.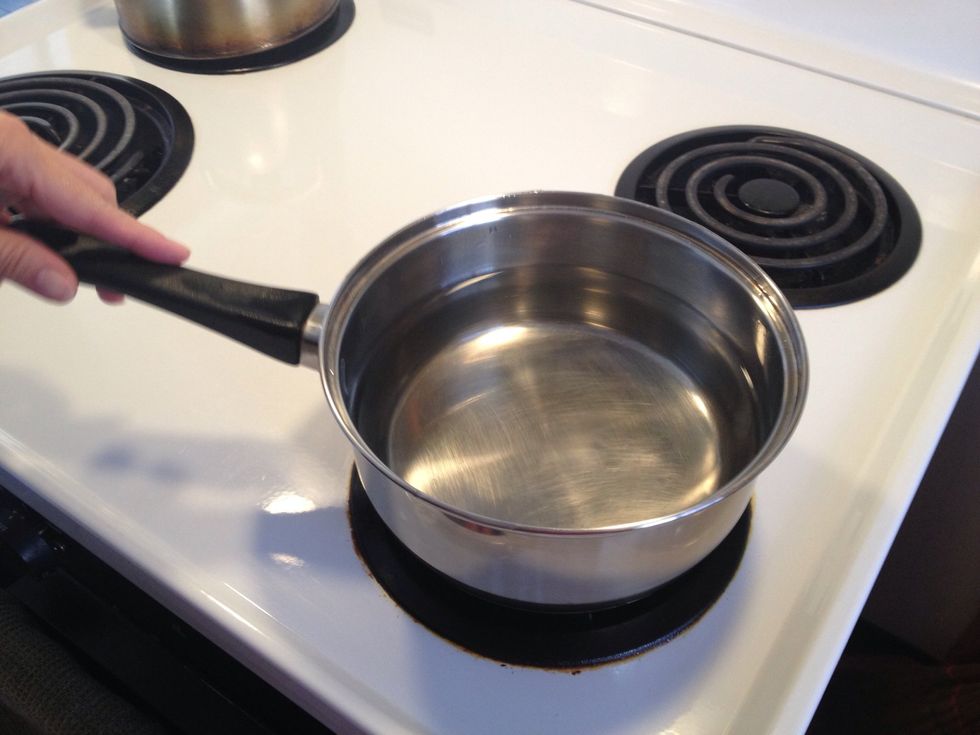 Repeat steps 3-5.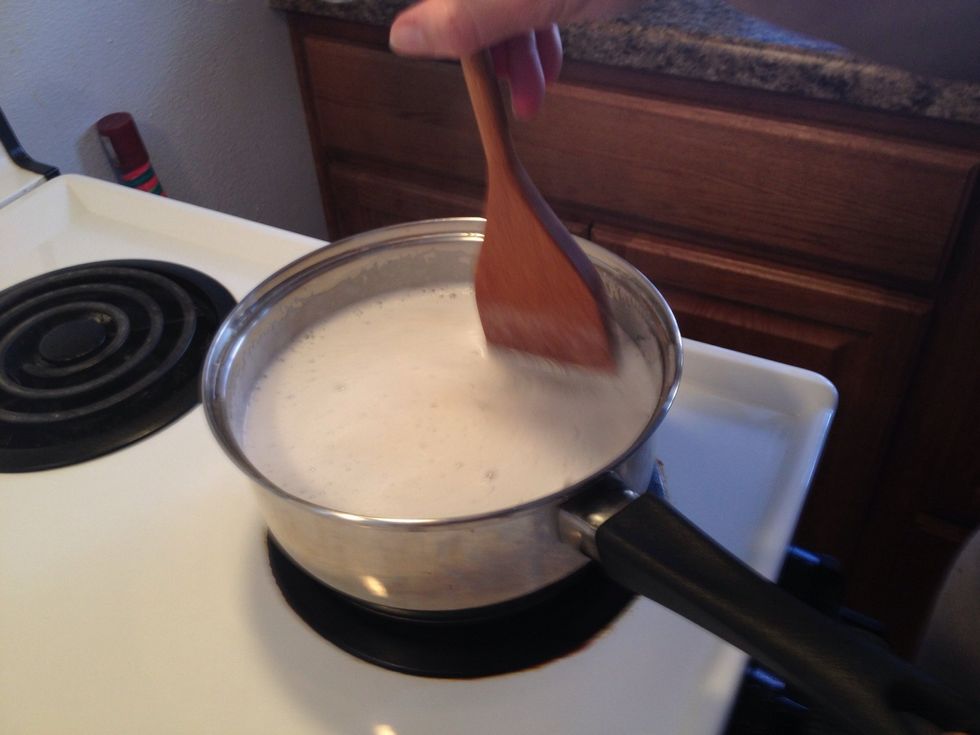 Gelatin, cream and condensed milk in..Stir!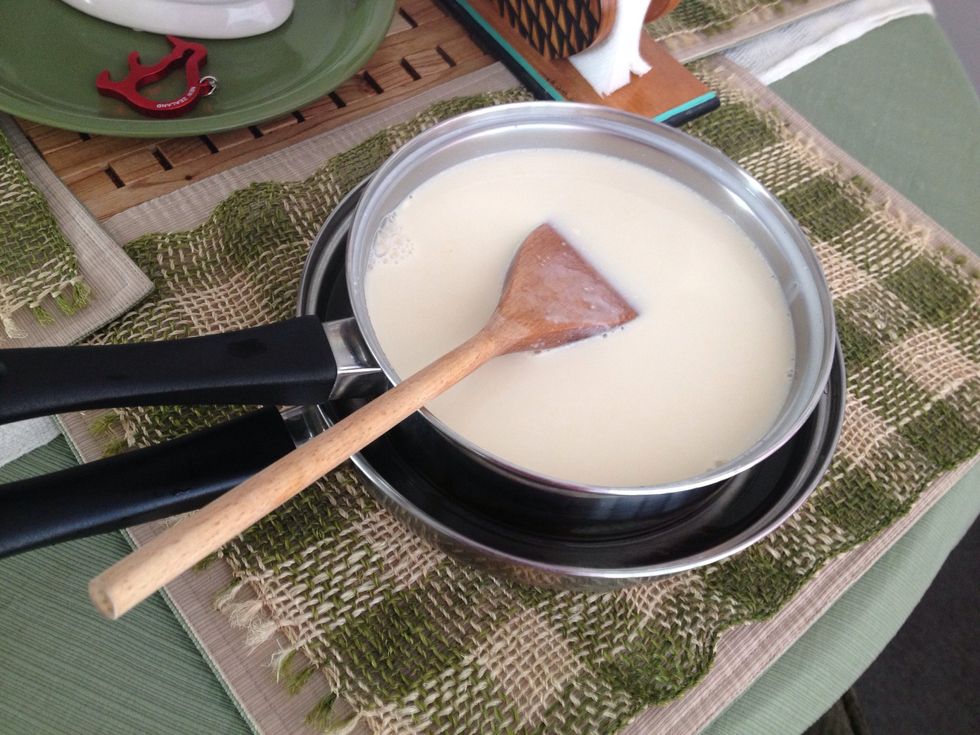 Very important! Let it cool for 30-45 mins first or until it is room temp.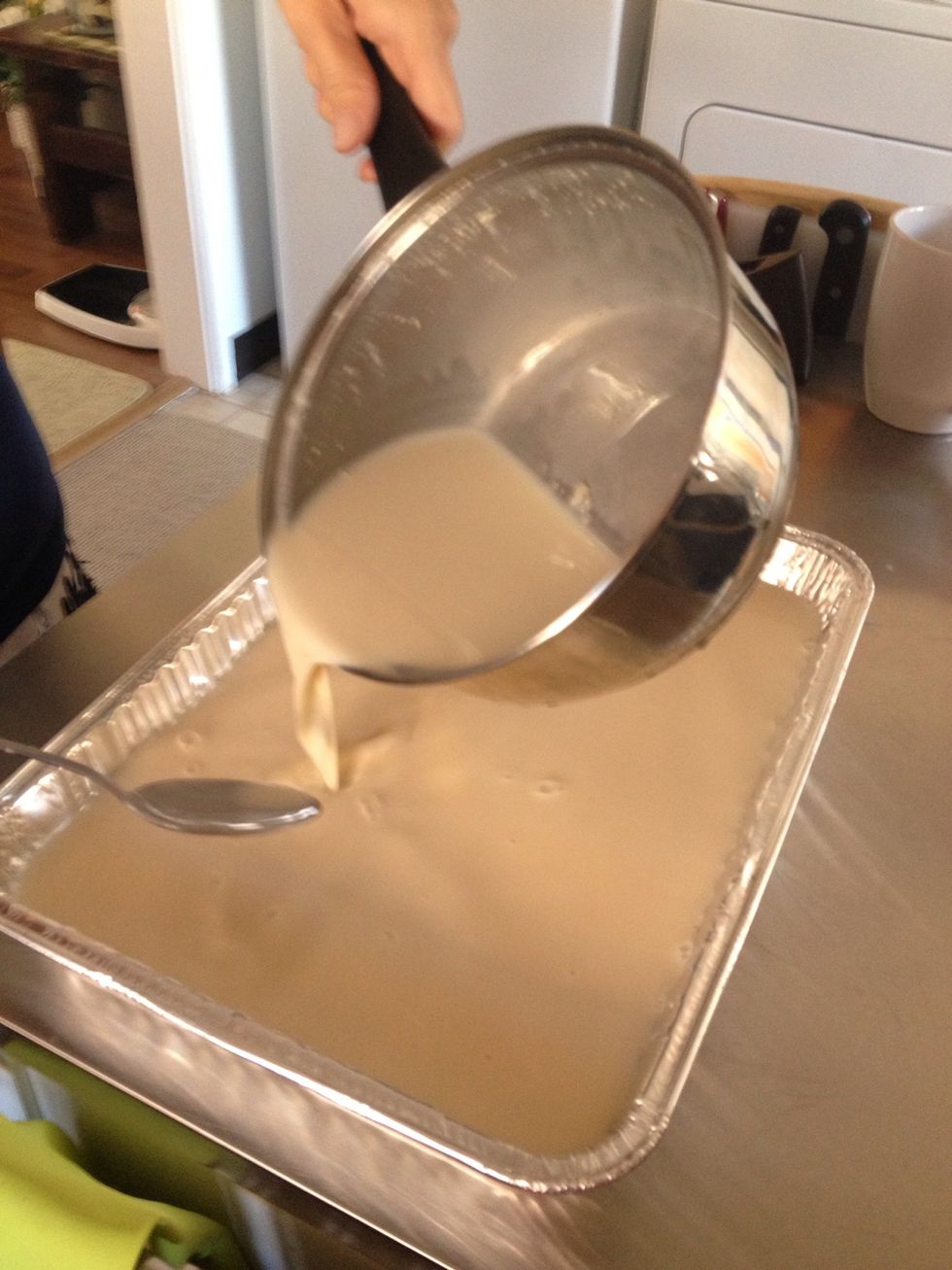 Pour into the chocolate layer! Make sure the chocolate layer is already set and jelly like in texture.
Refrigerate again for another 4-6 hours!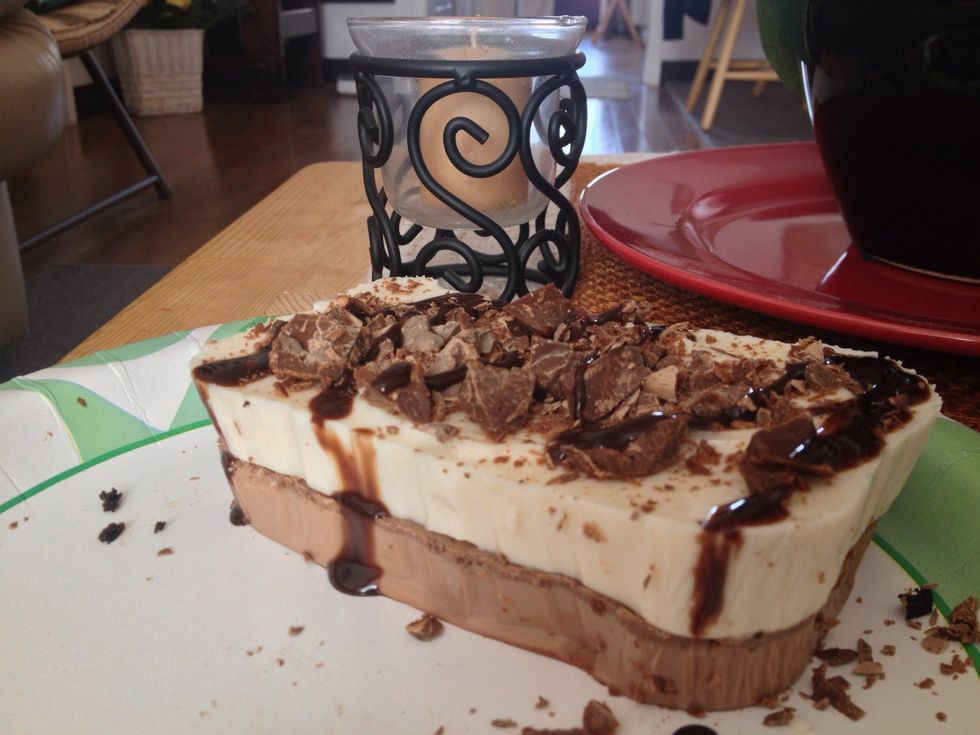 Add little blocks of chocolate and some syrup..Tada!
28.0oz (two 14oz cans) Condensed milk
15.0oz (two 7.5oz cans) All-purpose cream
8.0 small packs of Gelatin
1.0 Packs Dark Chocolate (235g)
8 cups water