Make Delicious Beef Patties (Pirogger)
32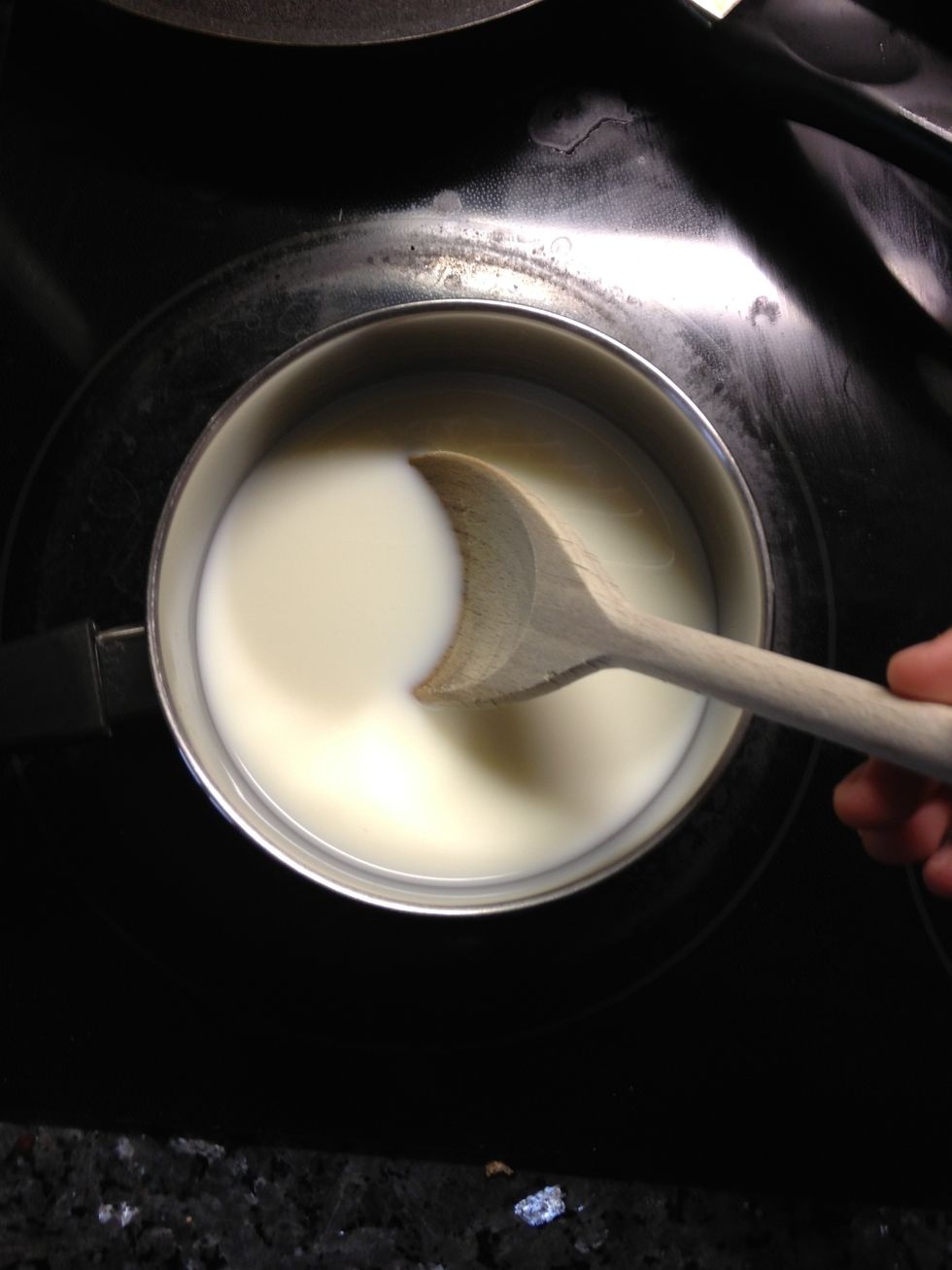 Varm the milk to about 37 degrees in a sauce pan.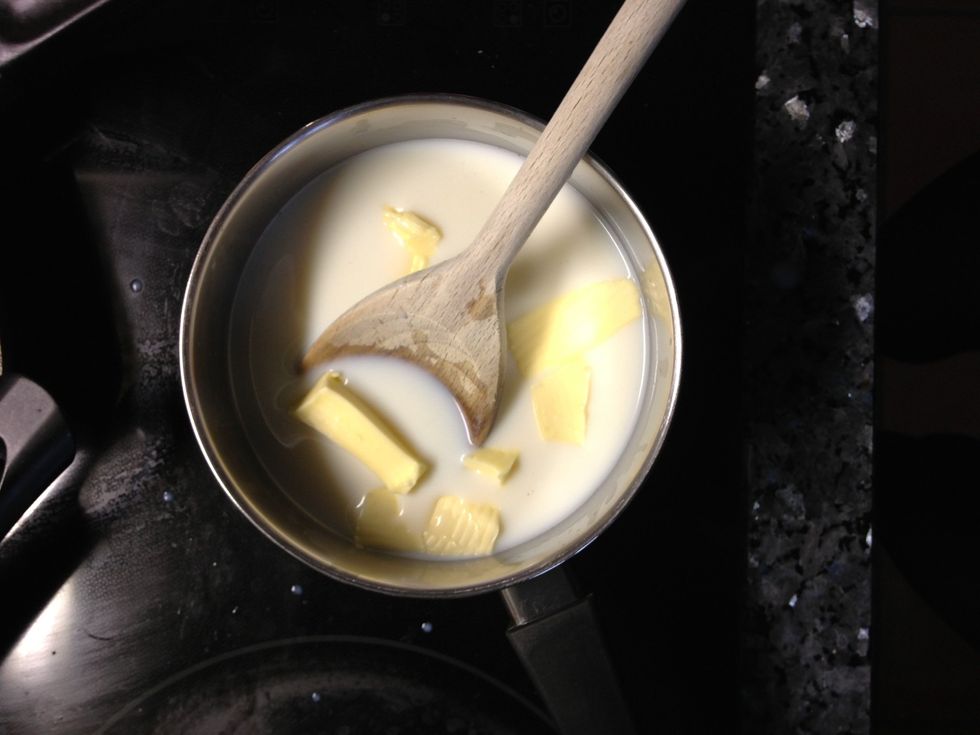 Add the butter and let it melt in the varm milk.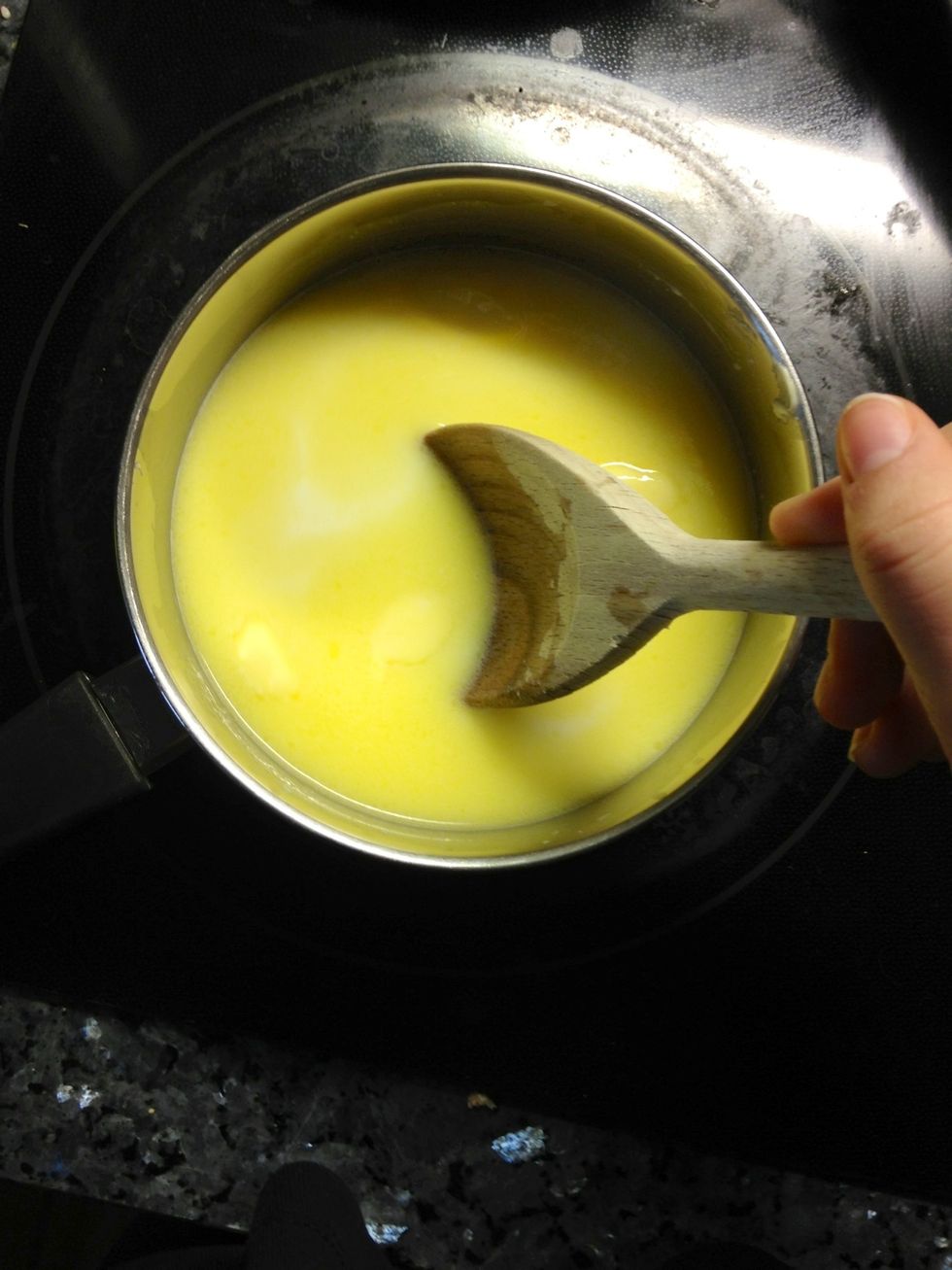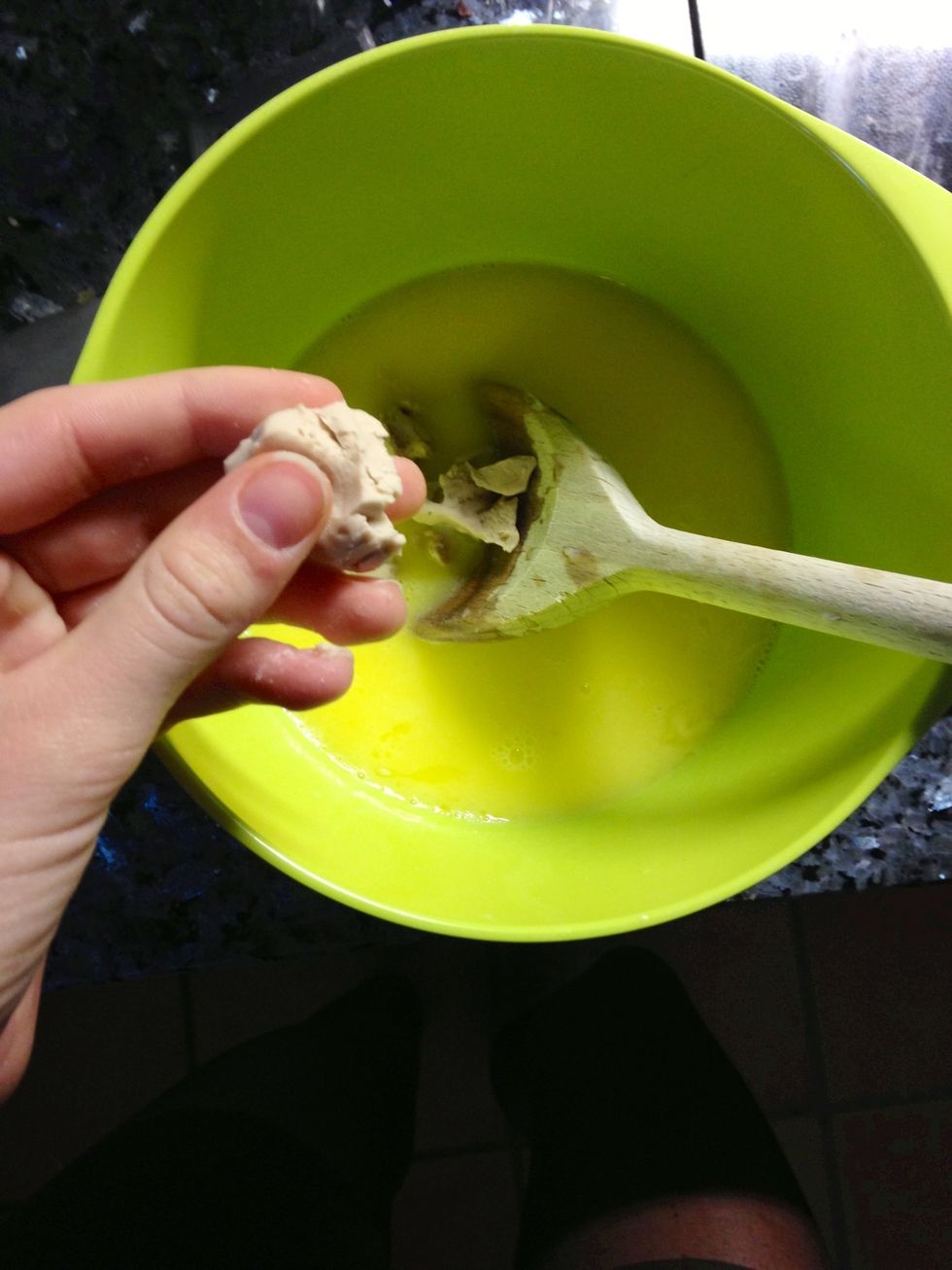 Add the yeast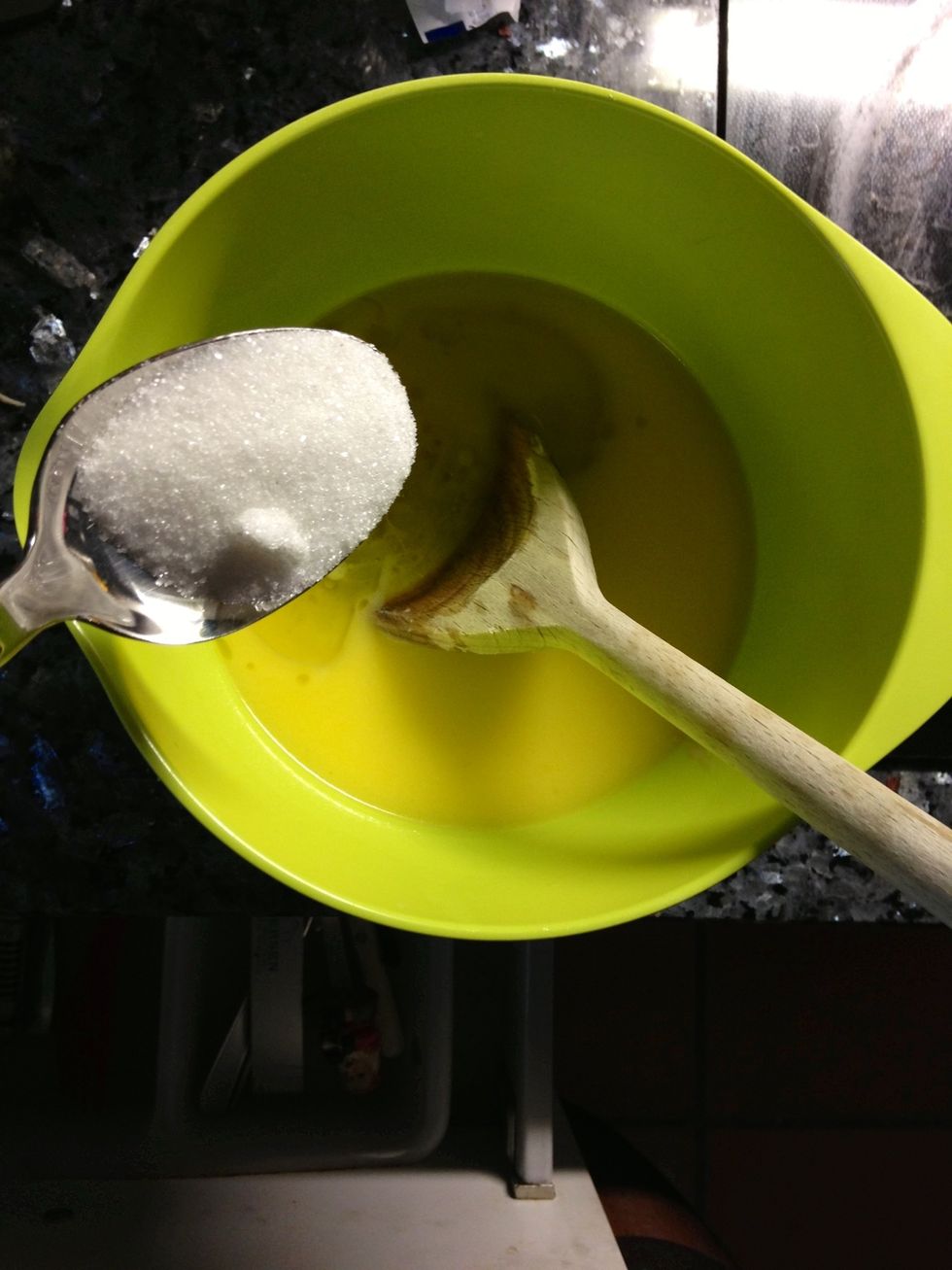 Add the sugar, salt, oil and egg.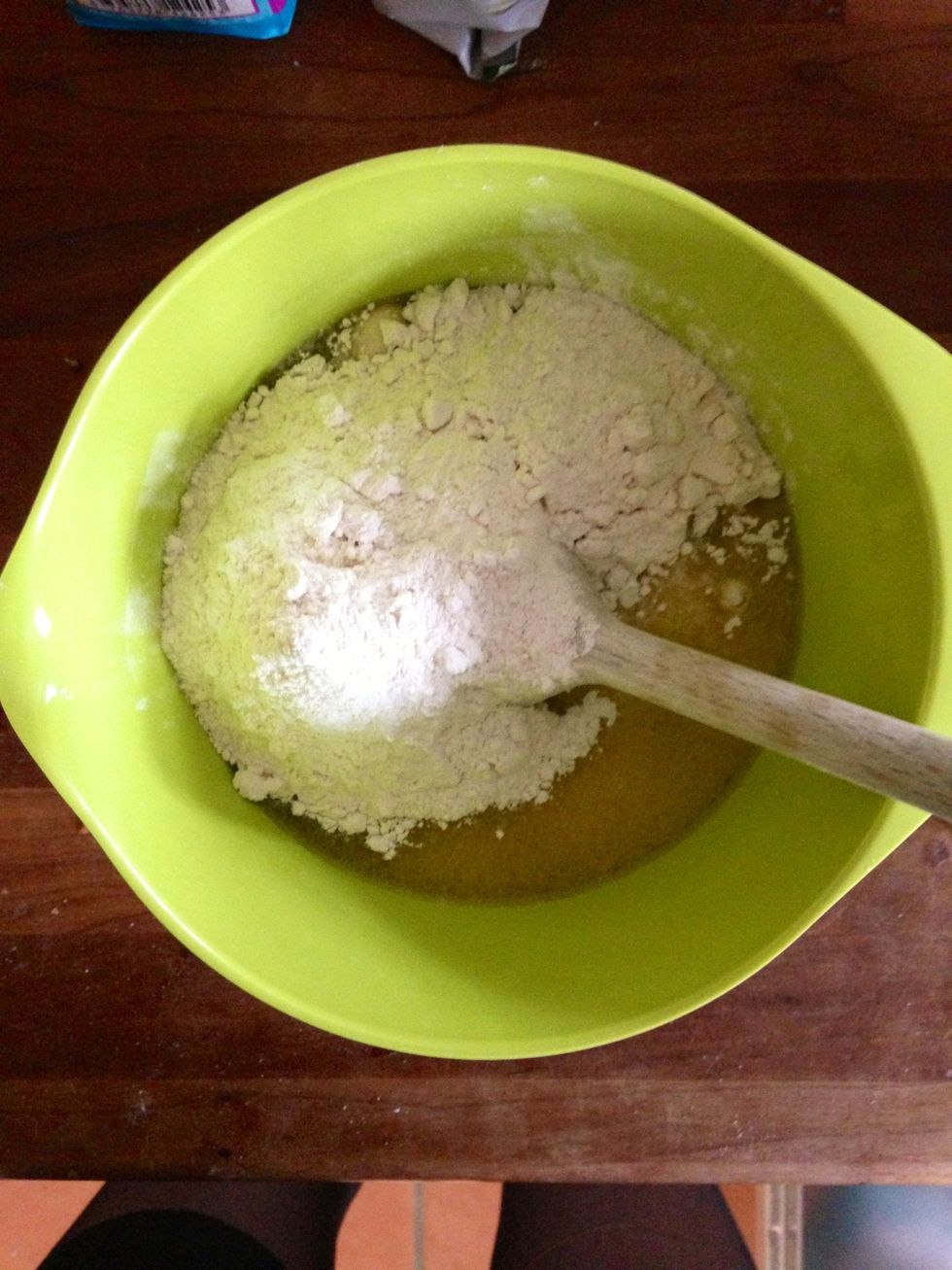 Add the flour a little at a time.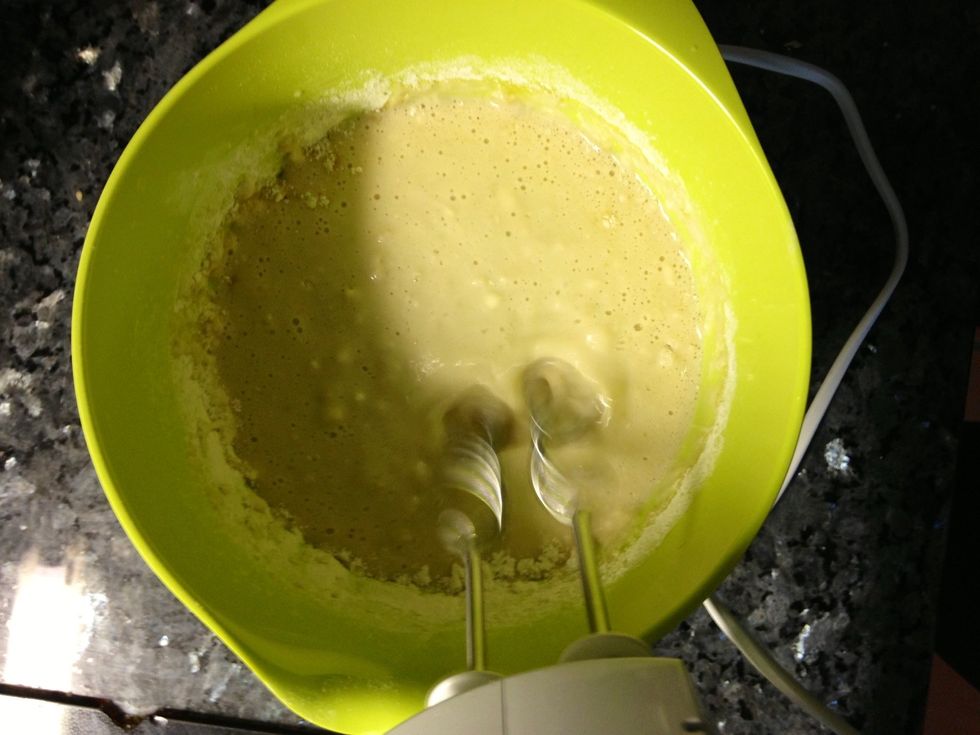 Blend it smooth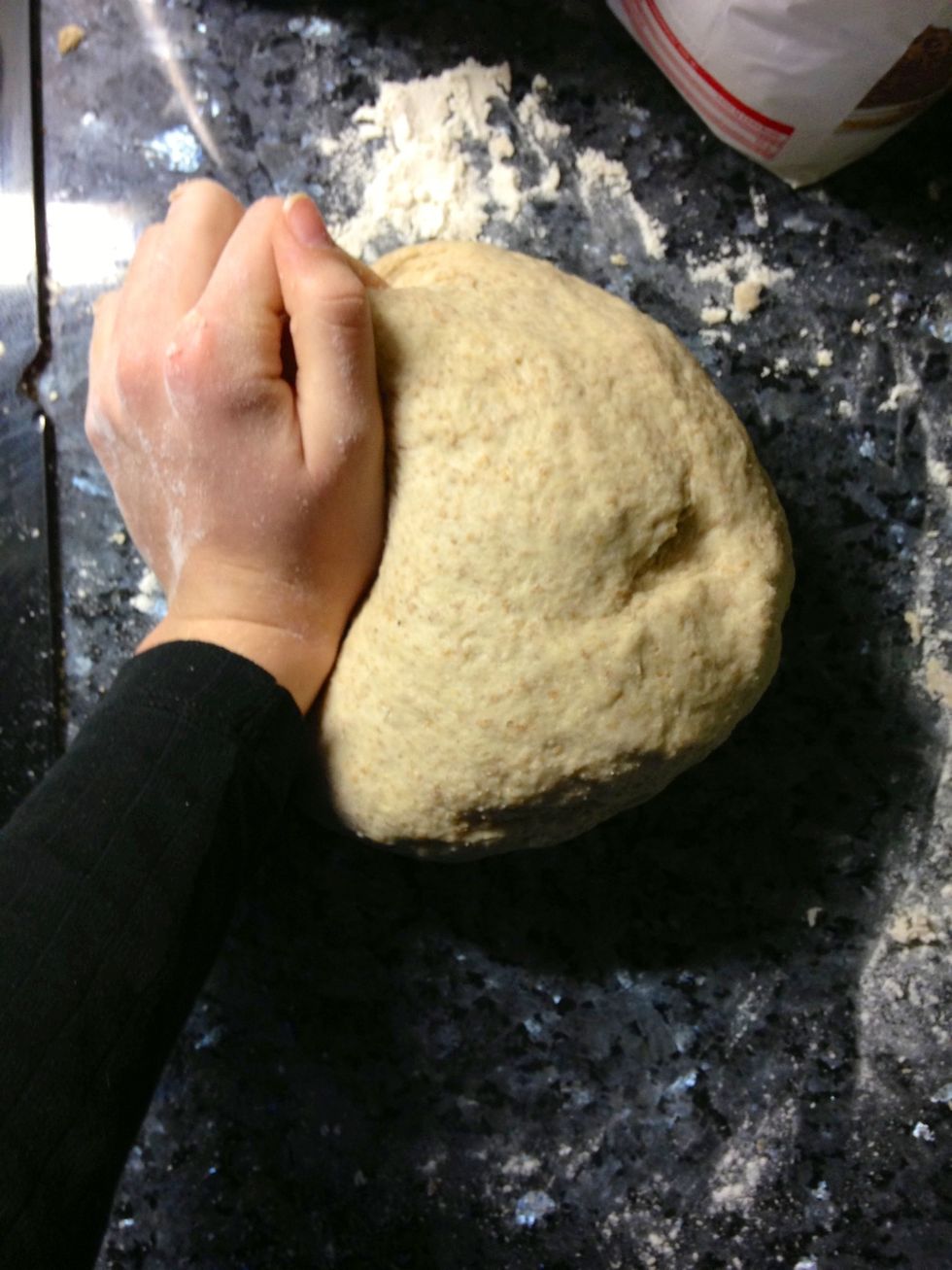 Knead the dough till its nice and smooth.
Leave it in a bowl a varm place for an hour.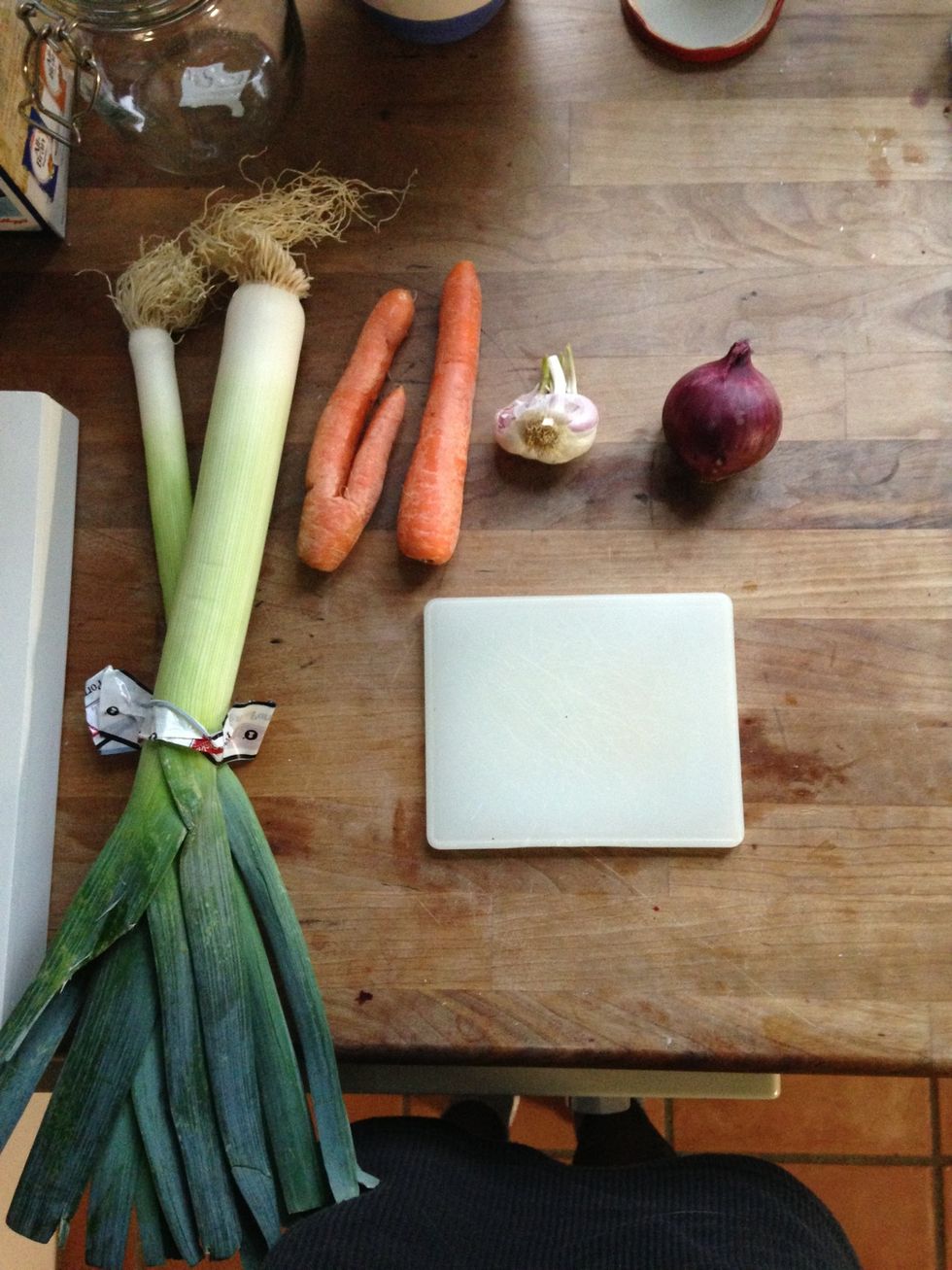 Now to the filling.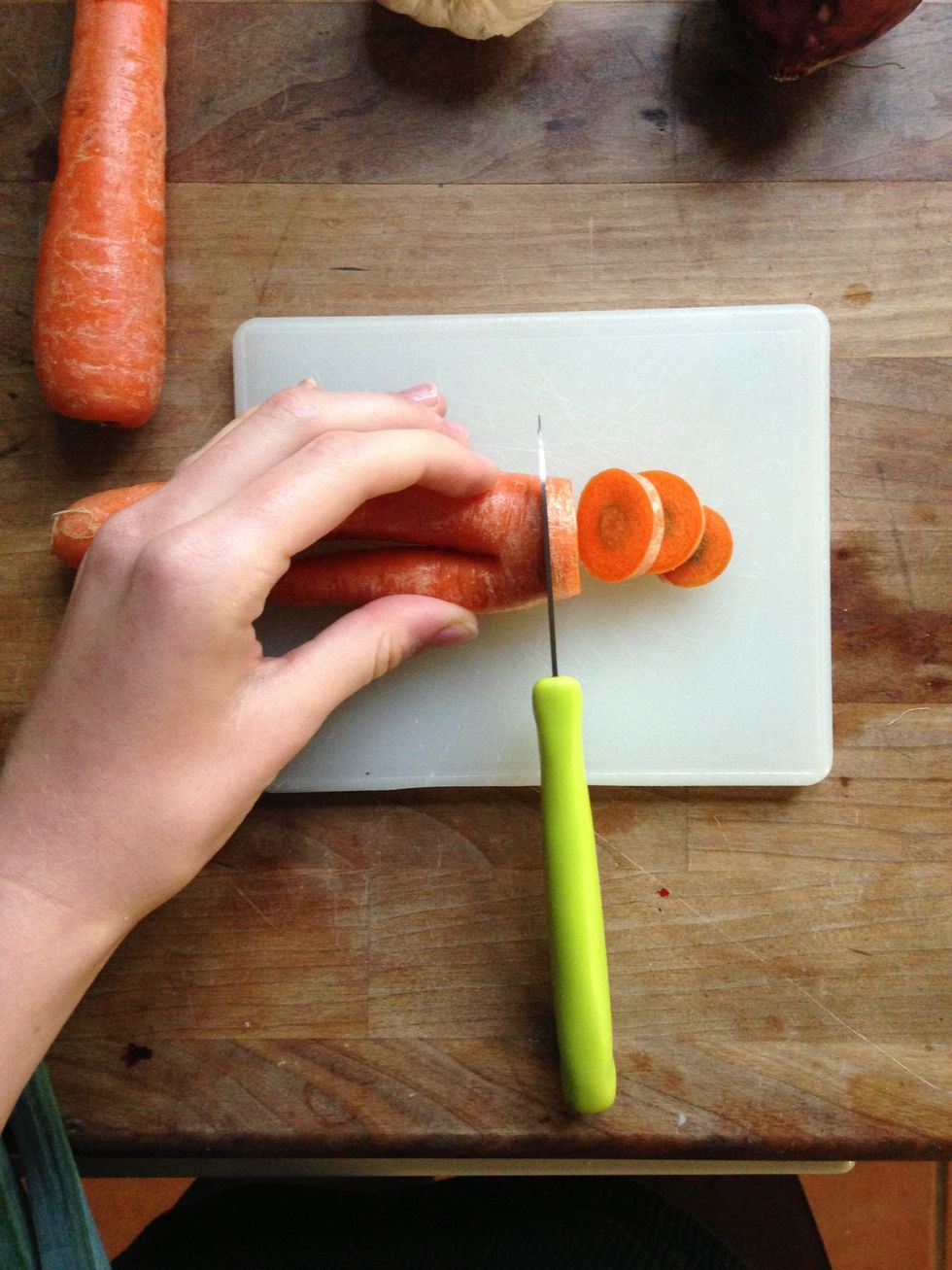 Cut all the vegetables out in to small pieces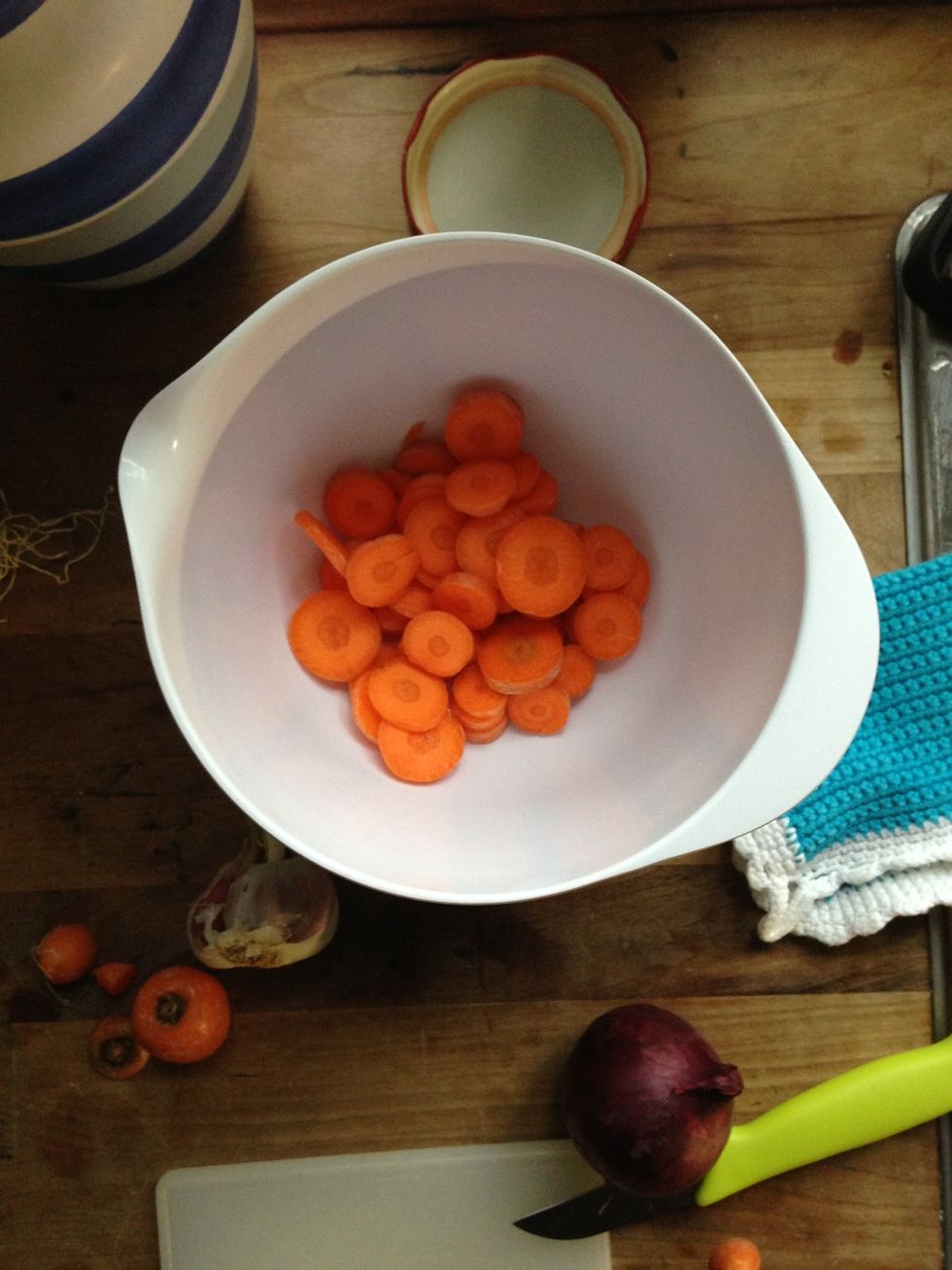 Put Them into a bowl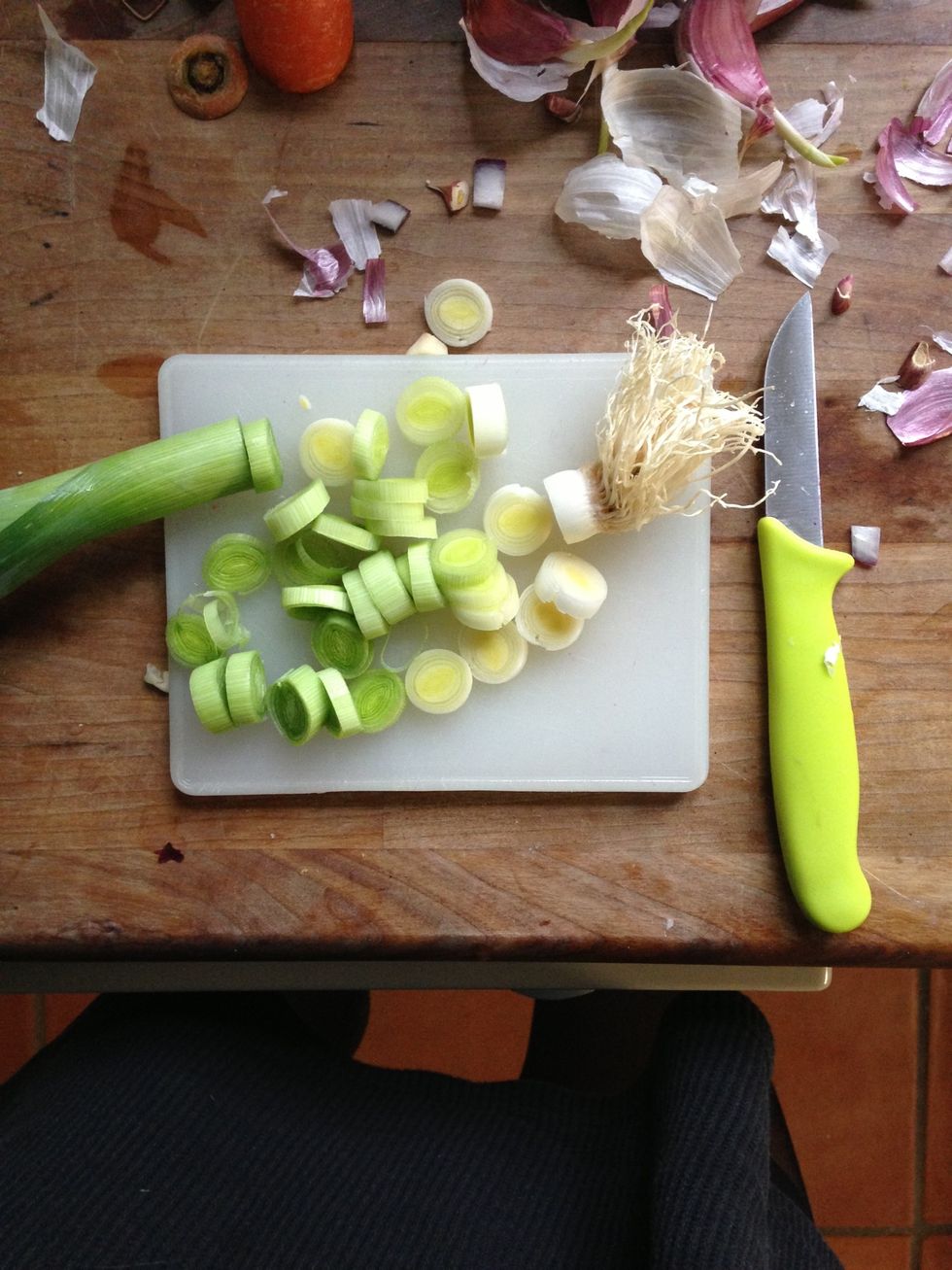 Dont put the leeks into the bowl, but keep Them on the side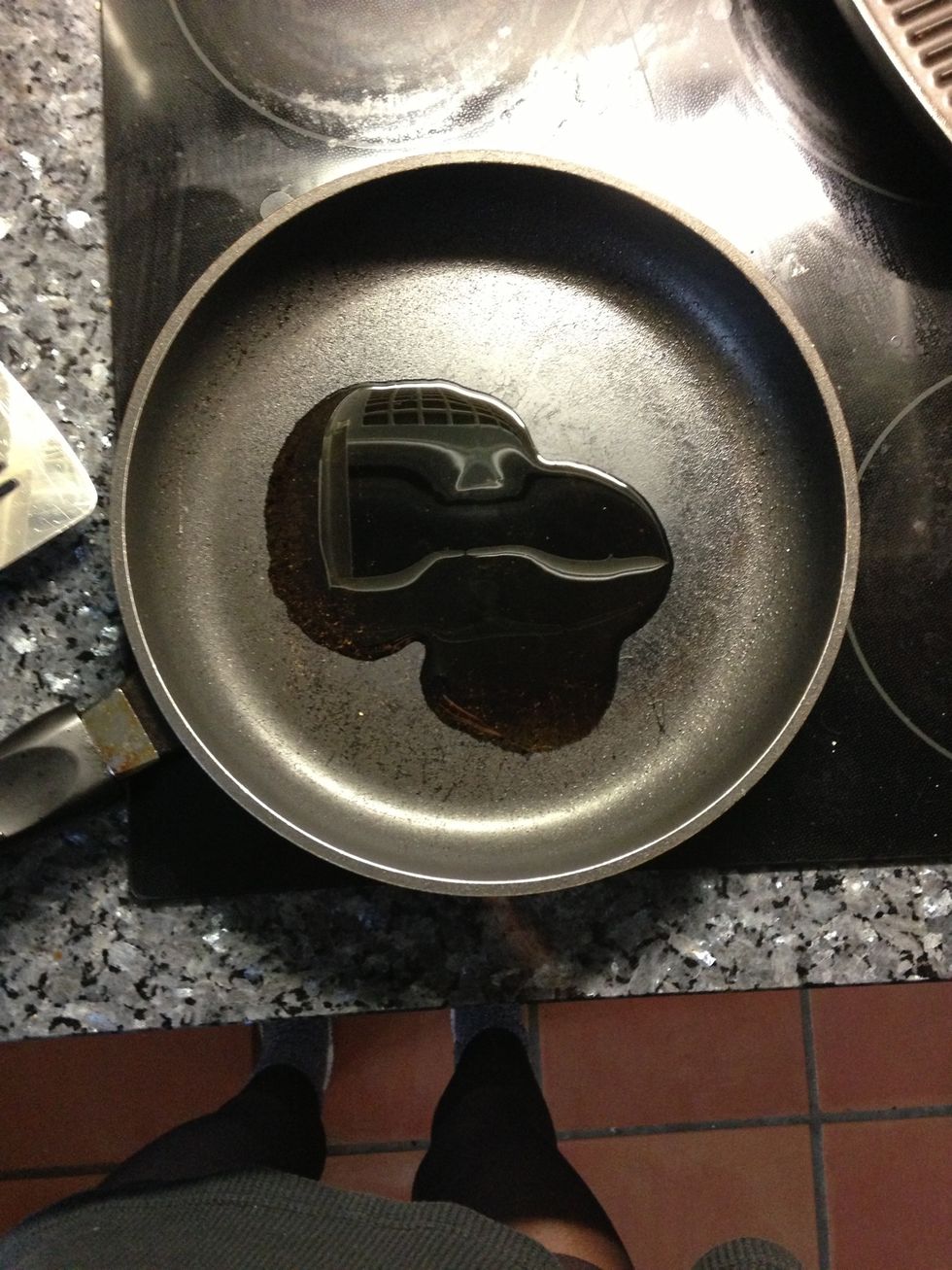 Put some oil on the frie pan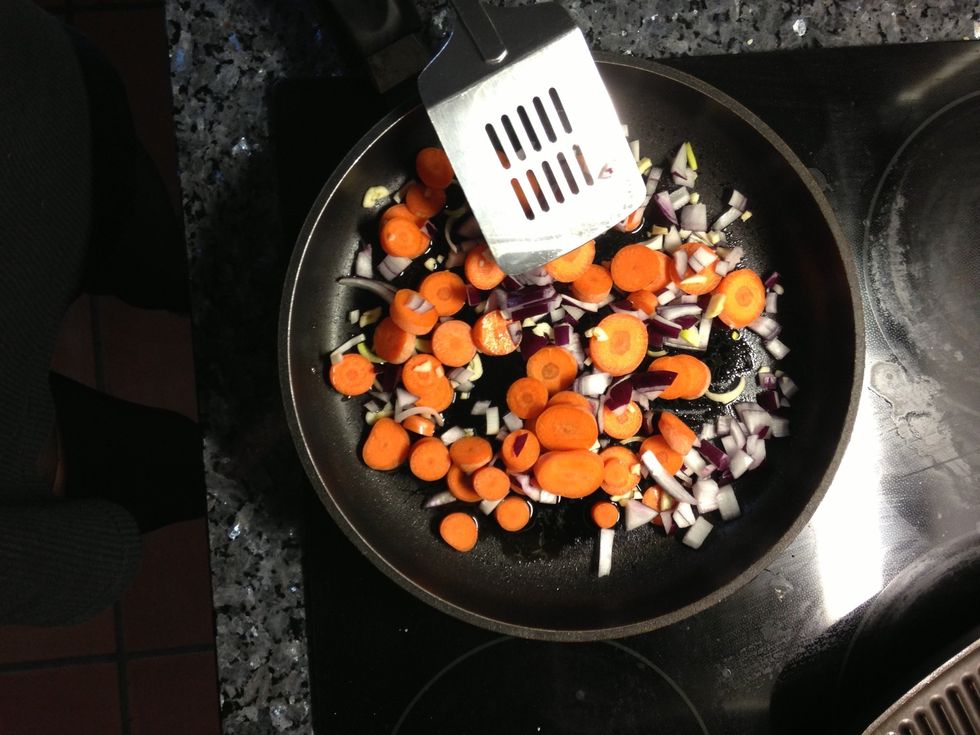 Add the vegetables and frie for a few of minutes
Add the meat and brown it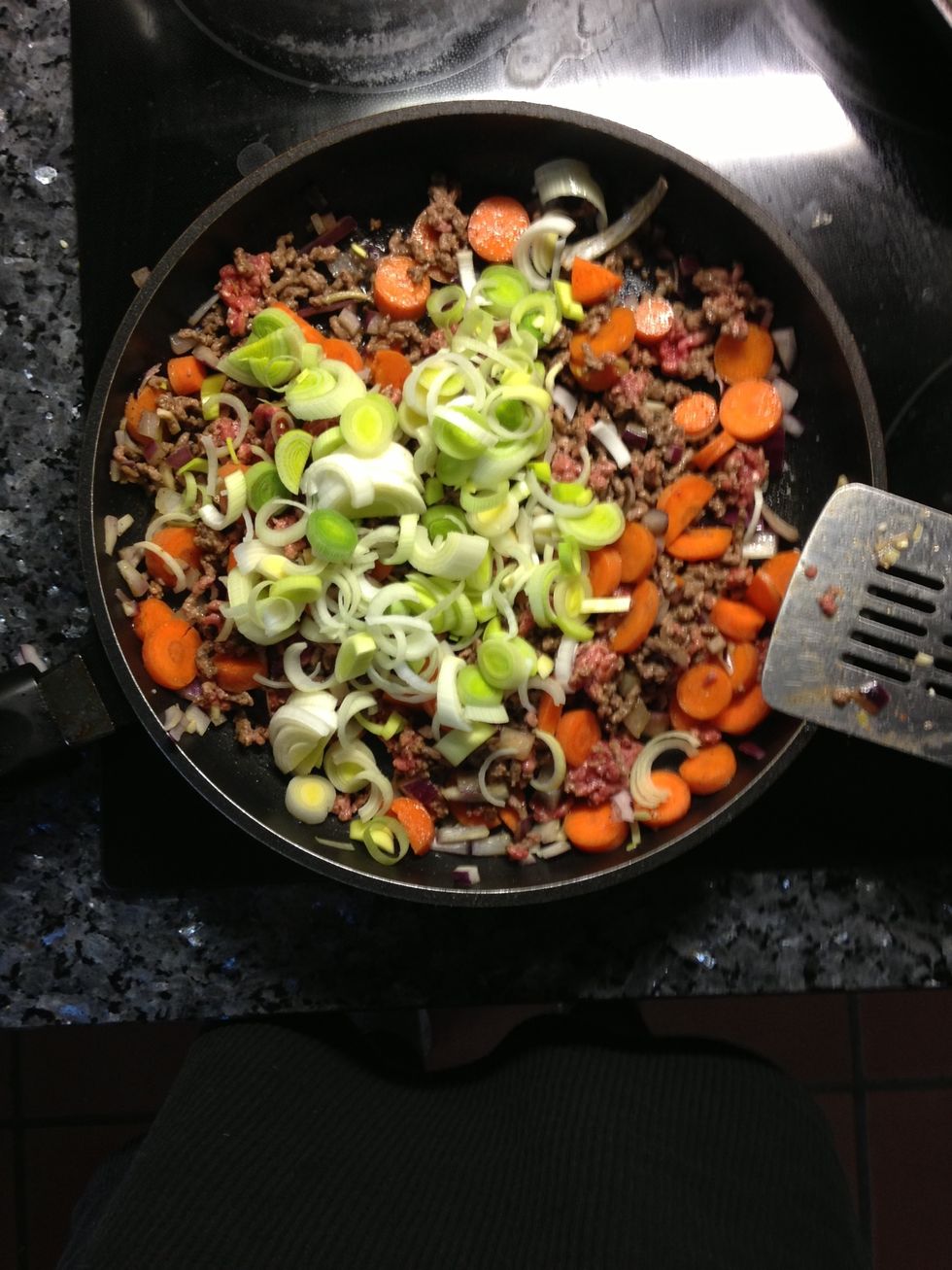 When the Meat is brown, add the leeks, salt, pepper and kayennepepper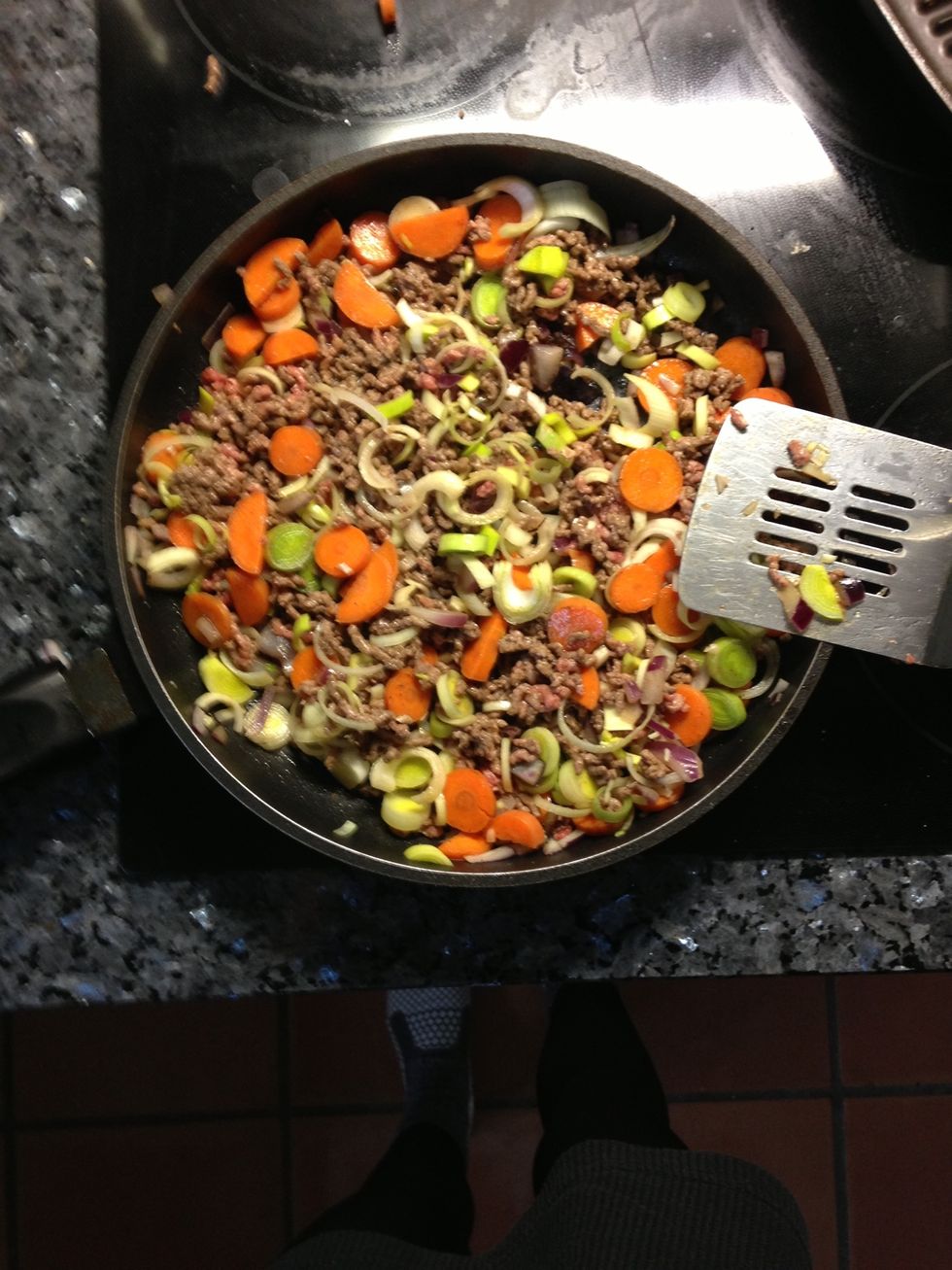 Now is the filling done. Leave it on the side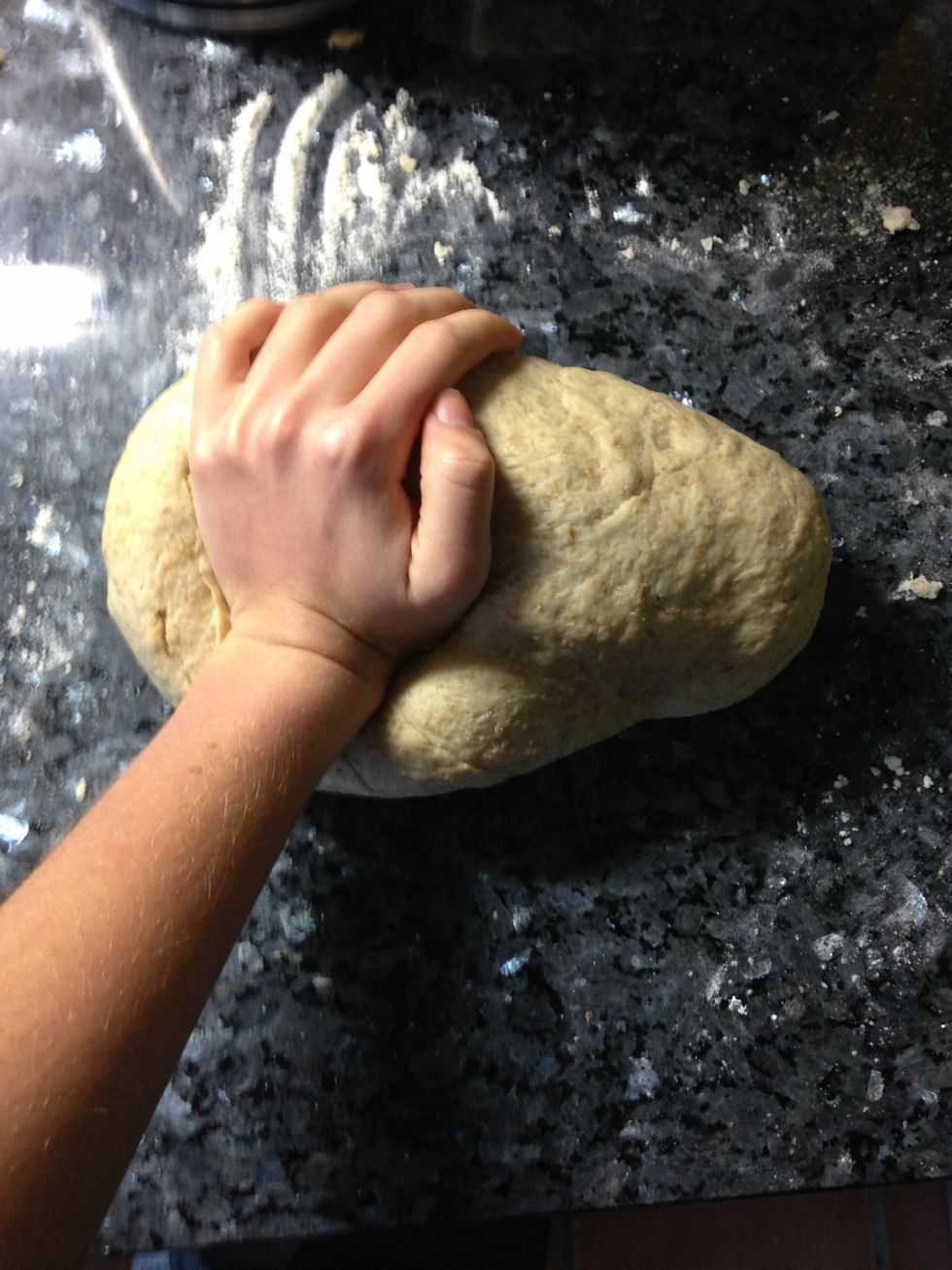 Knead the dough again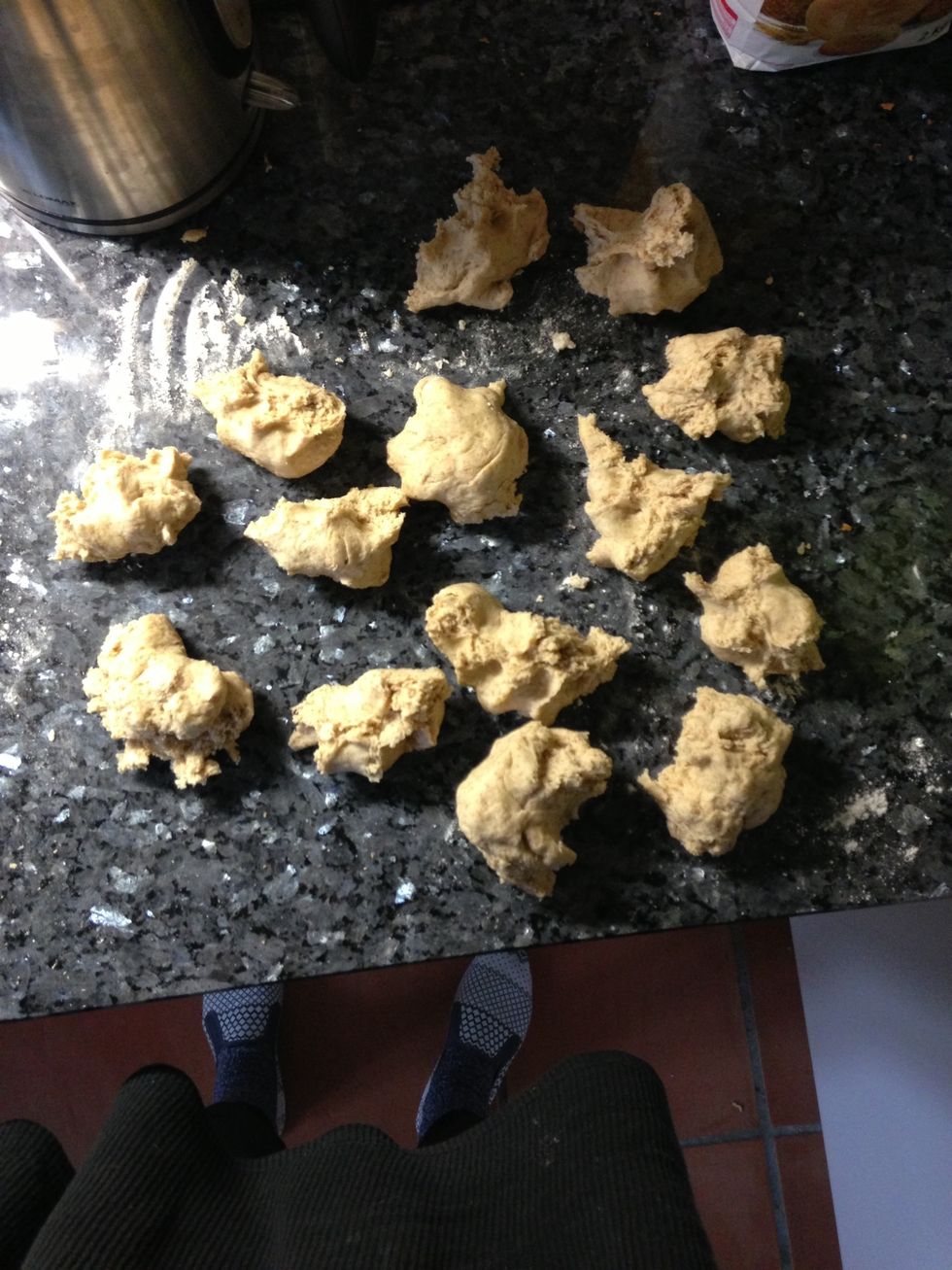 Put the dough into 14 small tjunks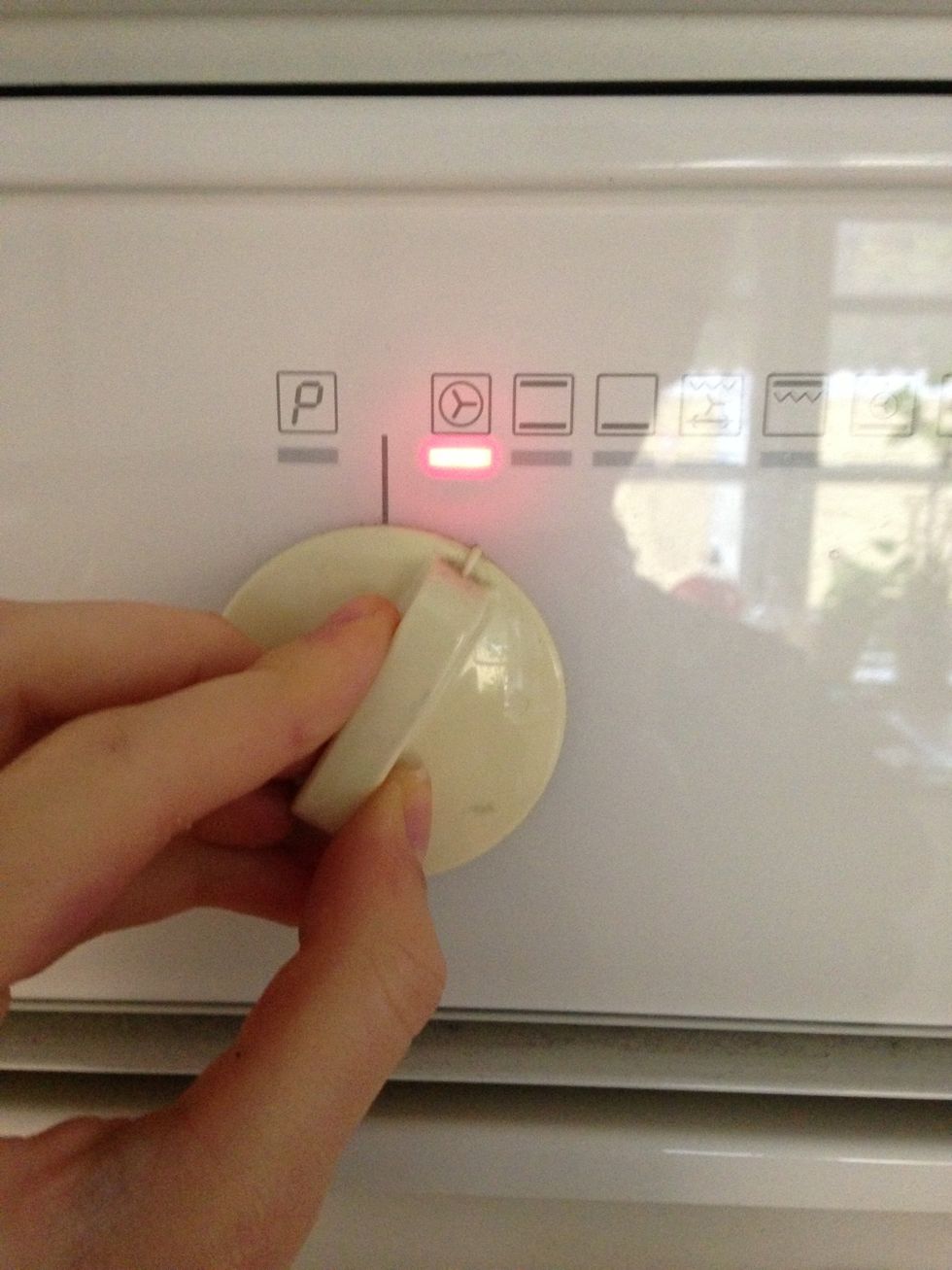 Preheat the oven on 200 degrees celcius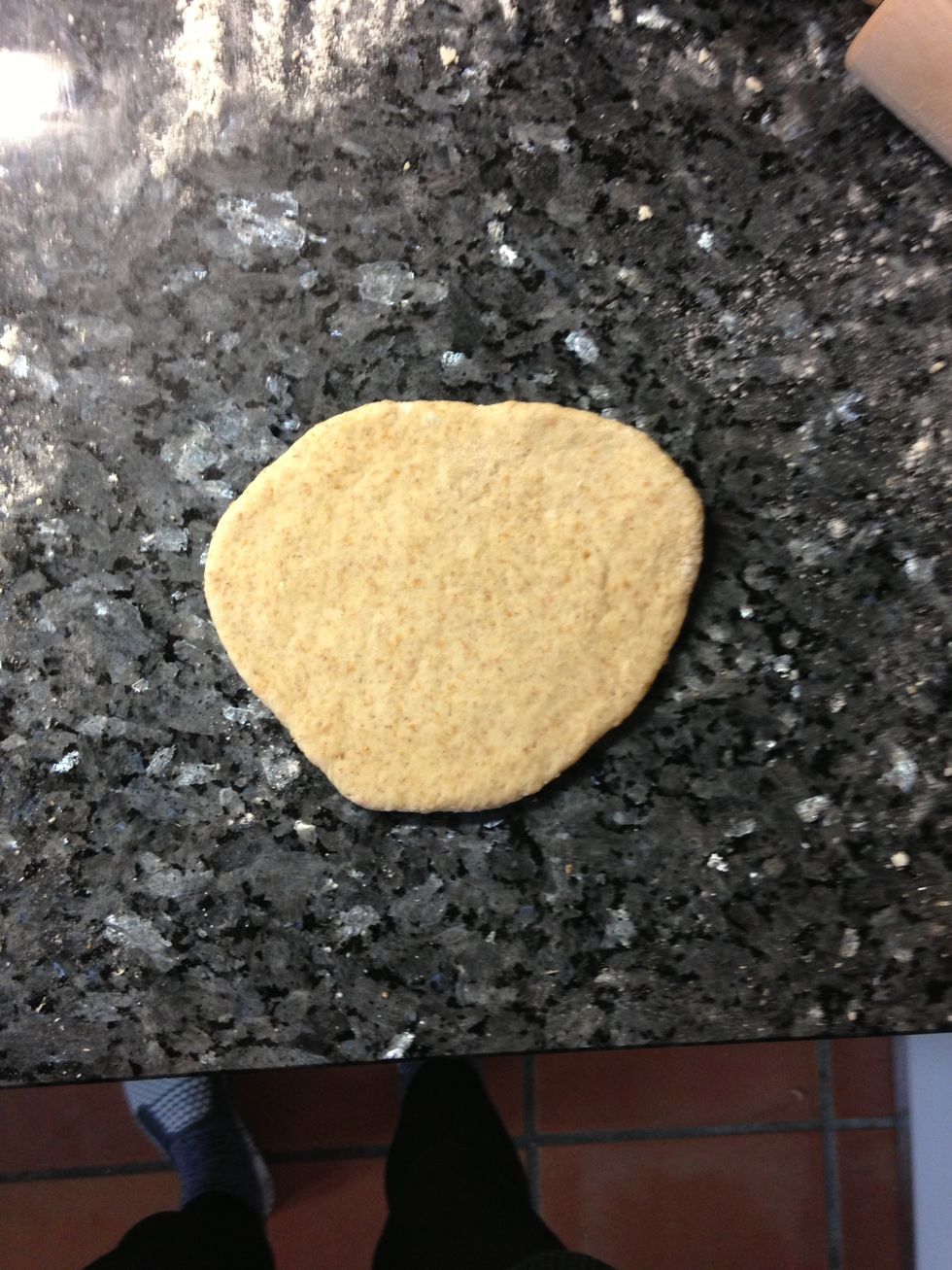 Roll out the small dough tjunks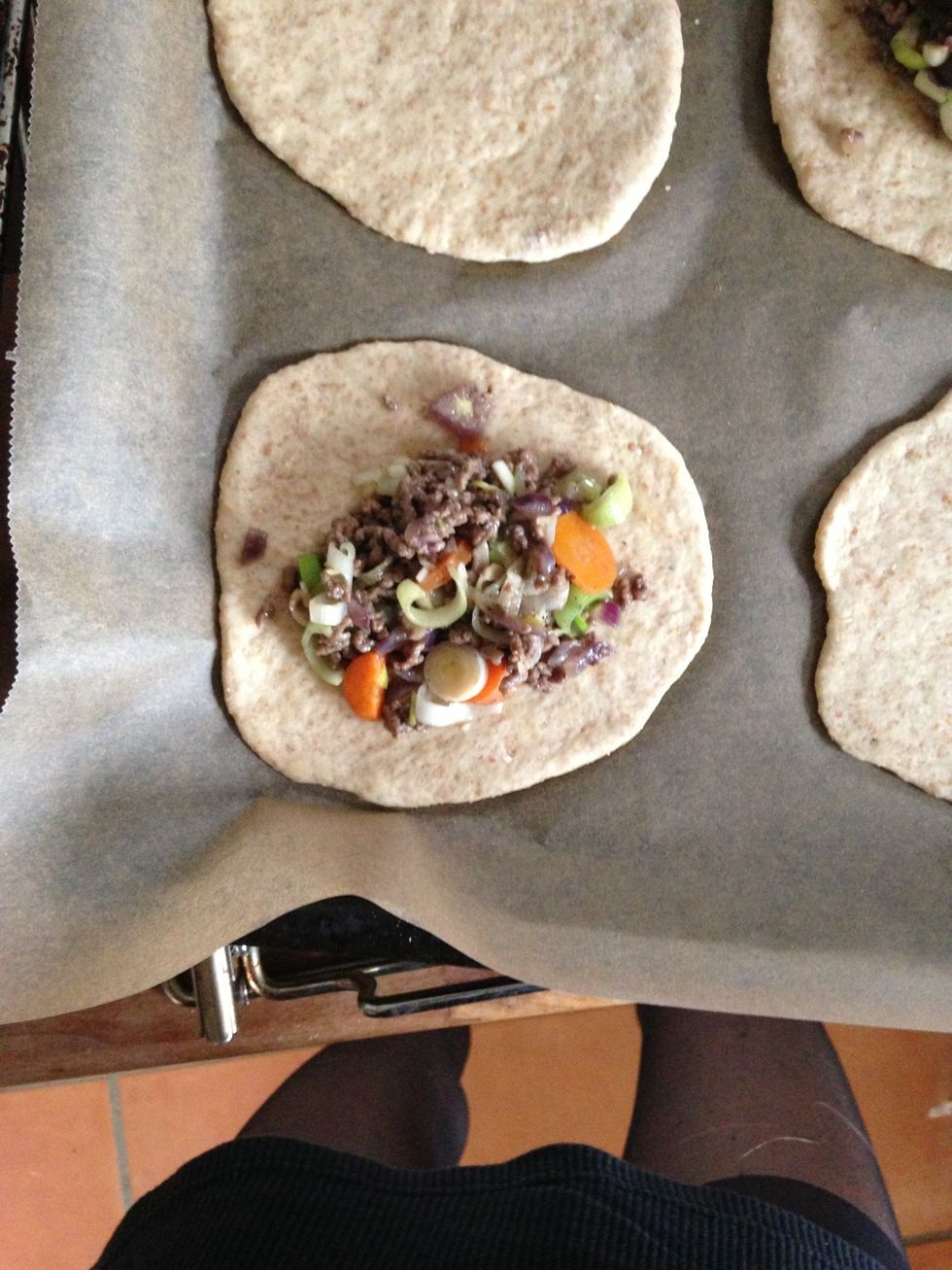 Put some tablespoons of the filling on the middle of the half of the dough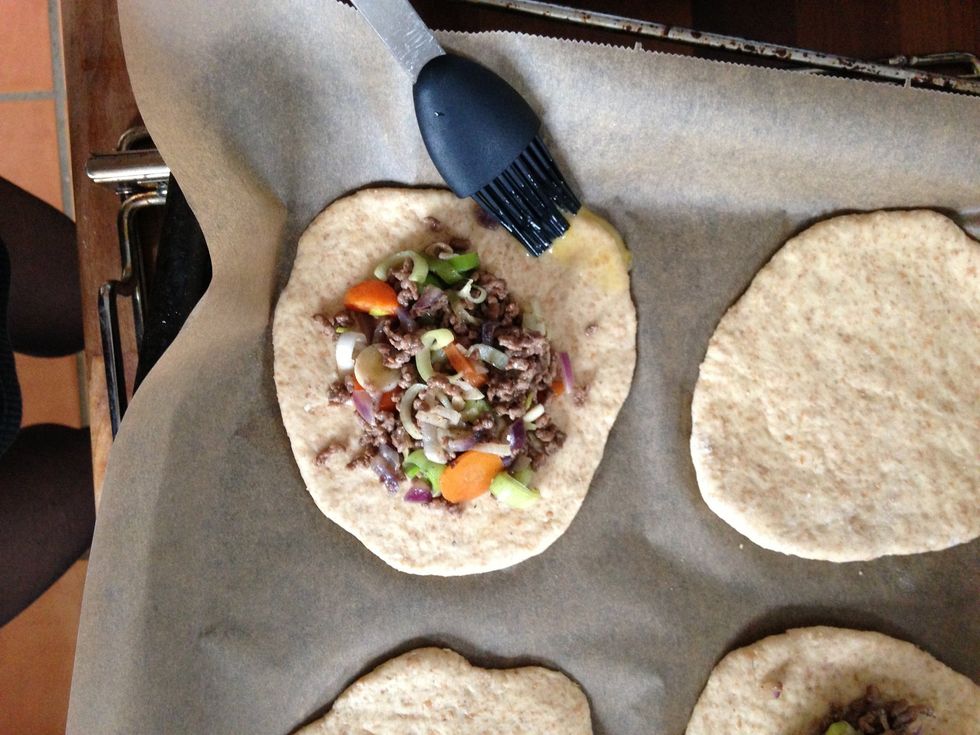 Pensle with egg all around the edges of the dough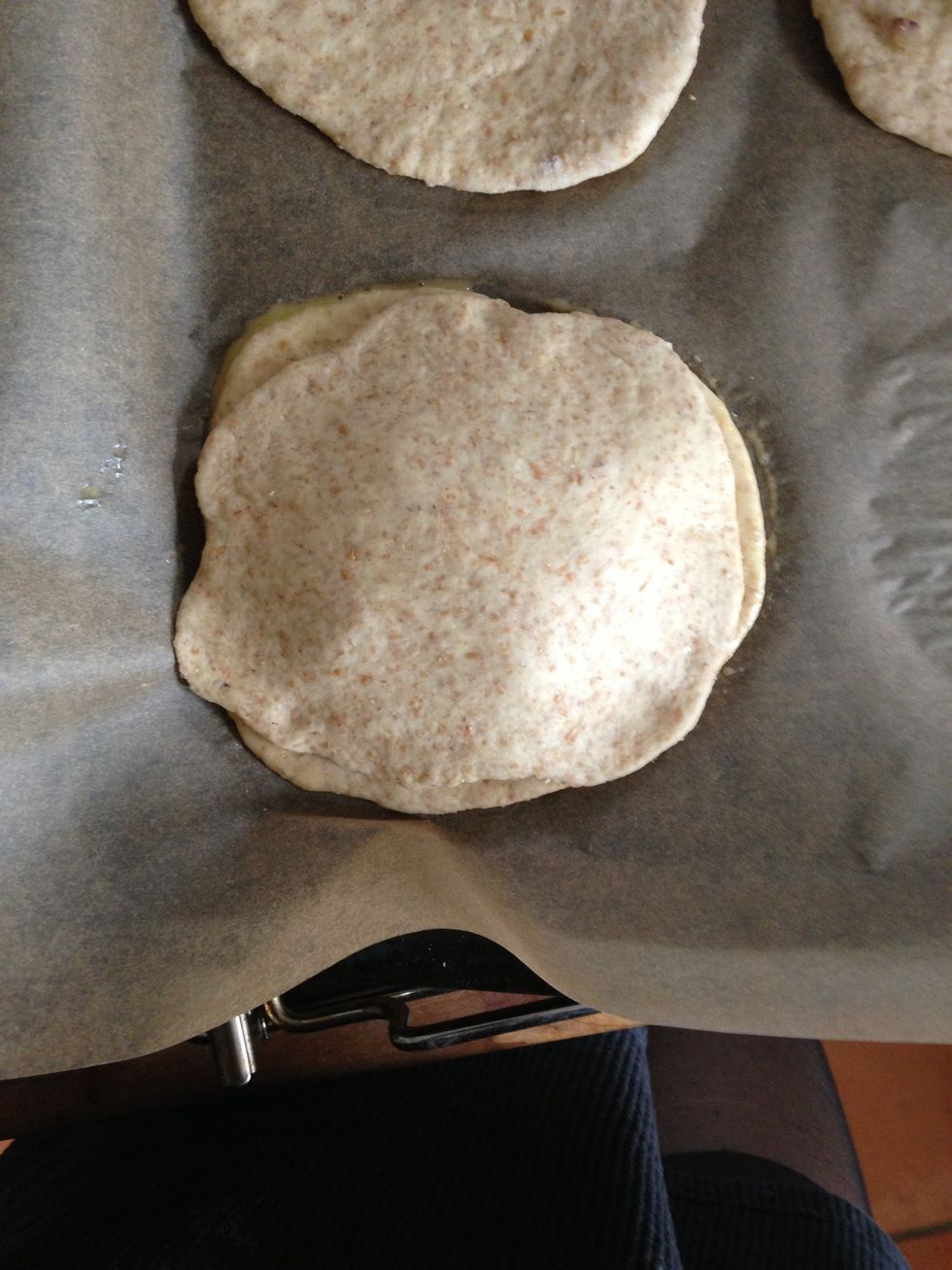 Cover with another piece of dough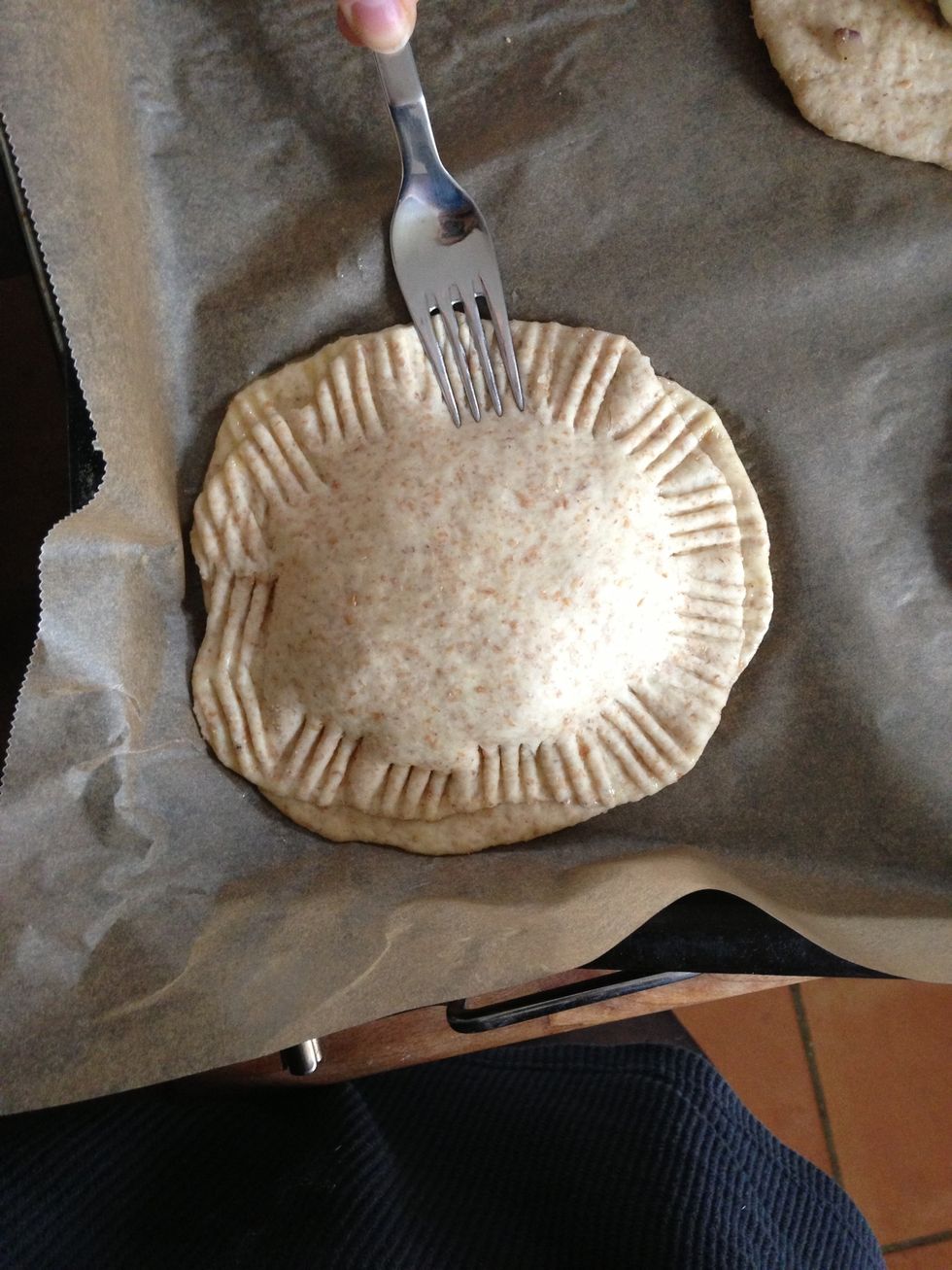 Make it stay by using a fork
Pensle with egg on the top of Them aswell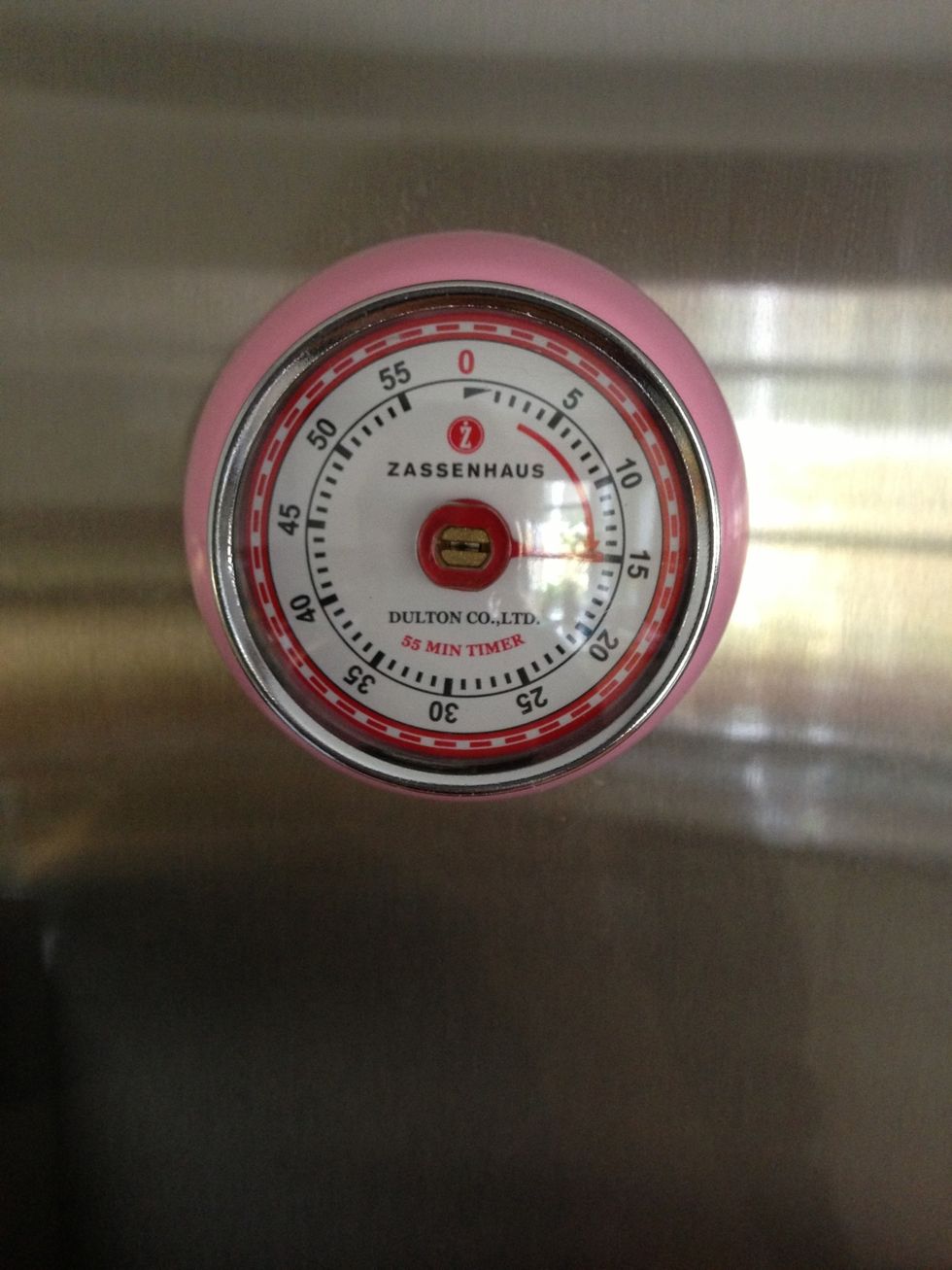 Bake for 15 min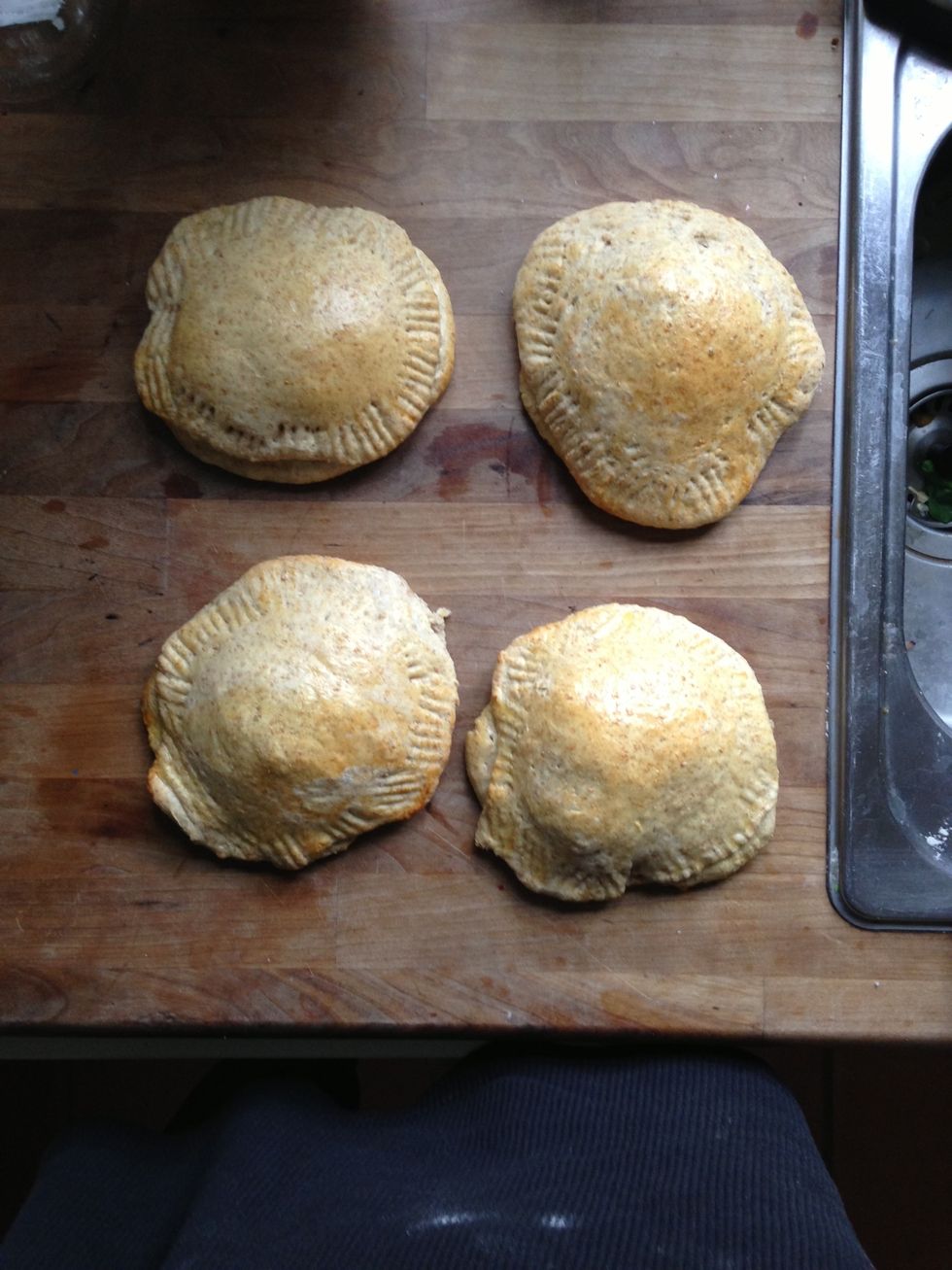 Enjoy nice pirogs
500.0g White flour
200.0g graham flour
4.0c (4 dl)milk
50.0g yeast
4.0Tbsp olive oil
2.0tsp salt
2.0Tbsp sugar
2.0 eggs
25.0g 25 g yeast
2.0 cloves garlic
1/2 leeks
200.0g beef
2.0 carrots
1.0tsp kayennepepper
Salt
Pepper