Make Delicious Bacon Brussels Sprouts
22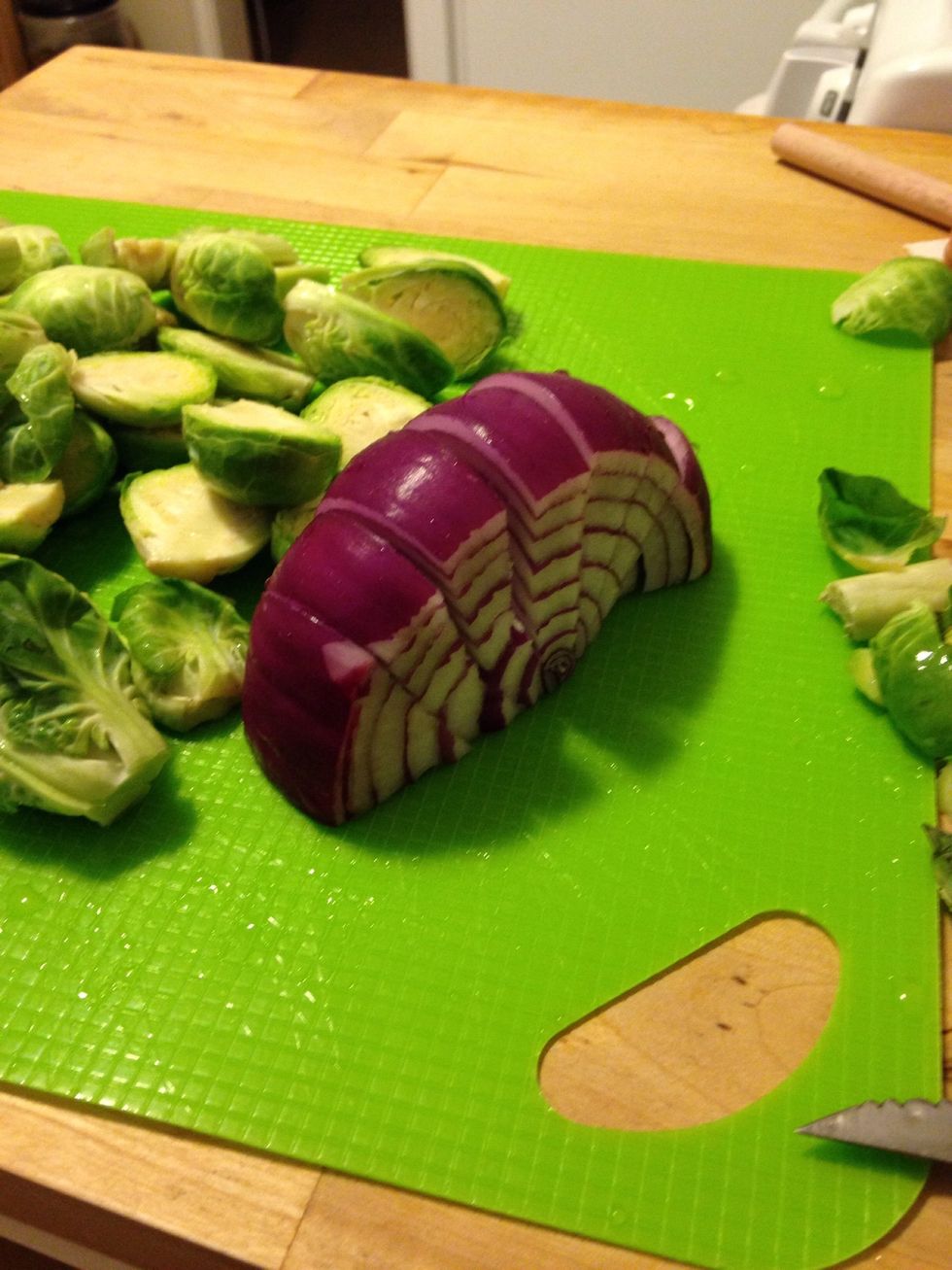 Chop your Brussels sprouts in half and cut an onion into slices.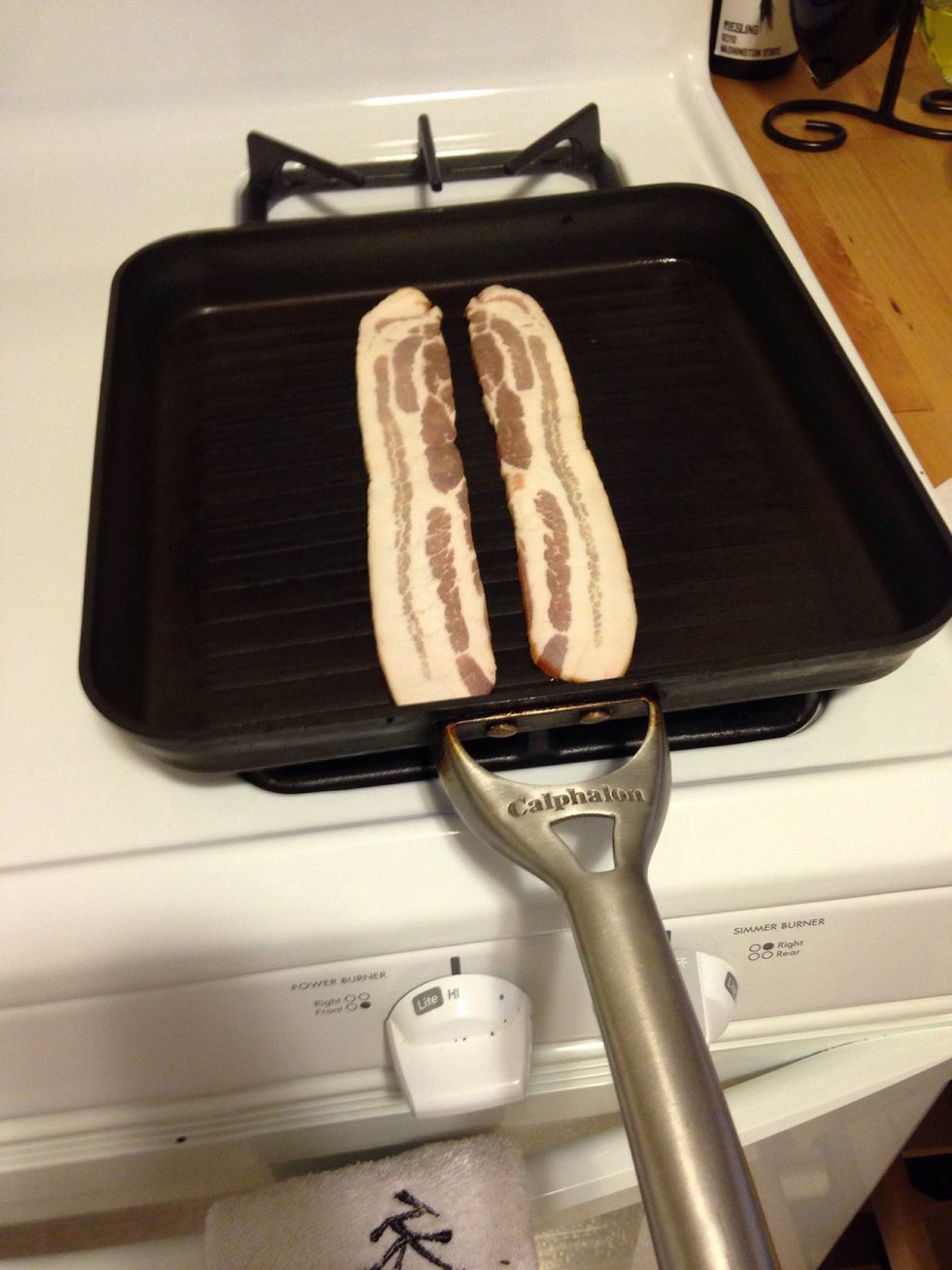 Put two slices of bacon in a pan on high heat.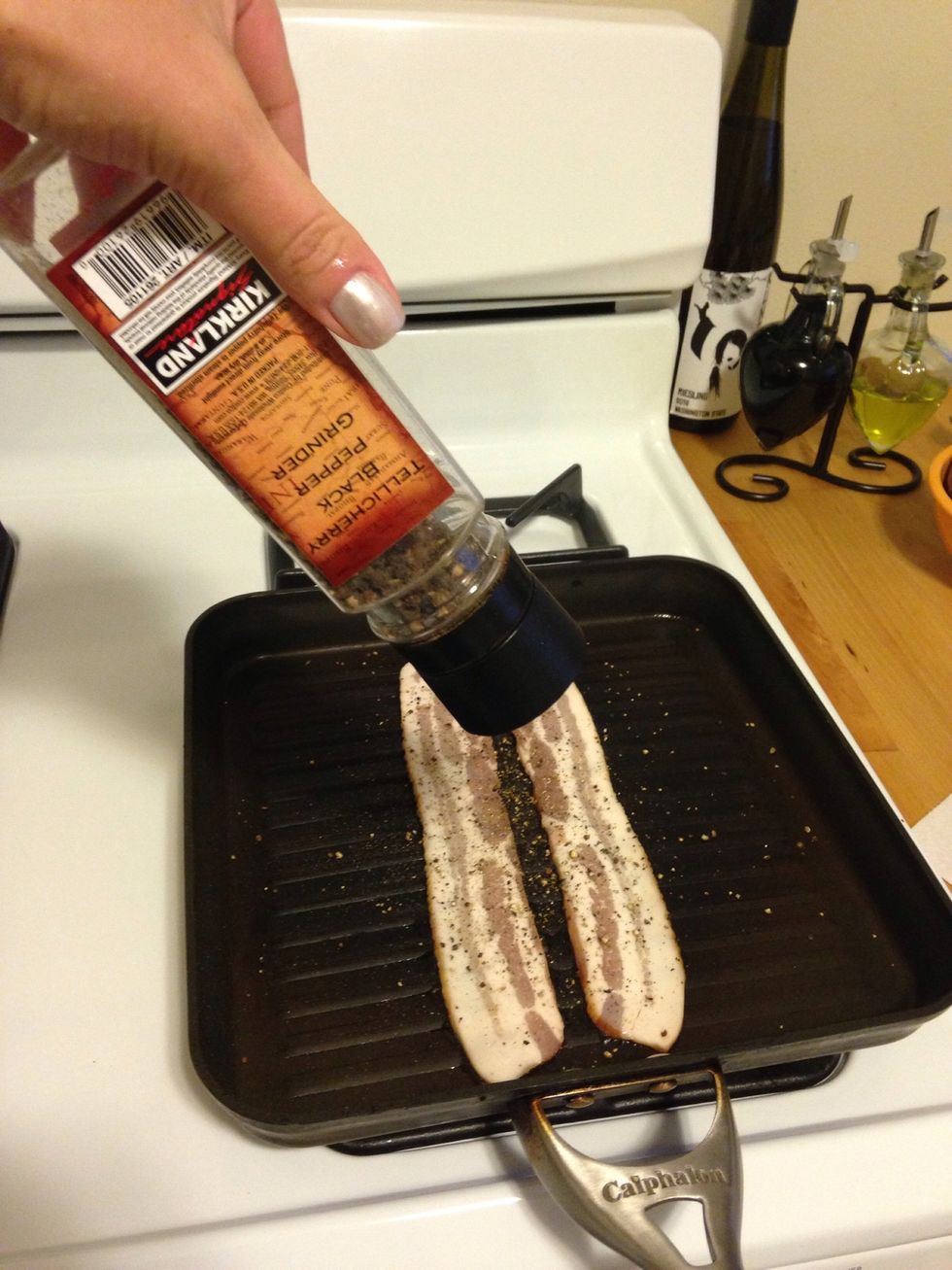 Sprinkle 1/4 tsp of black pepper on the bacon.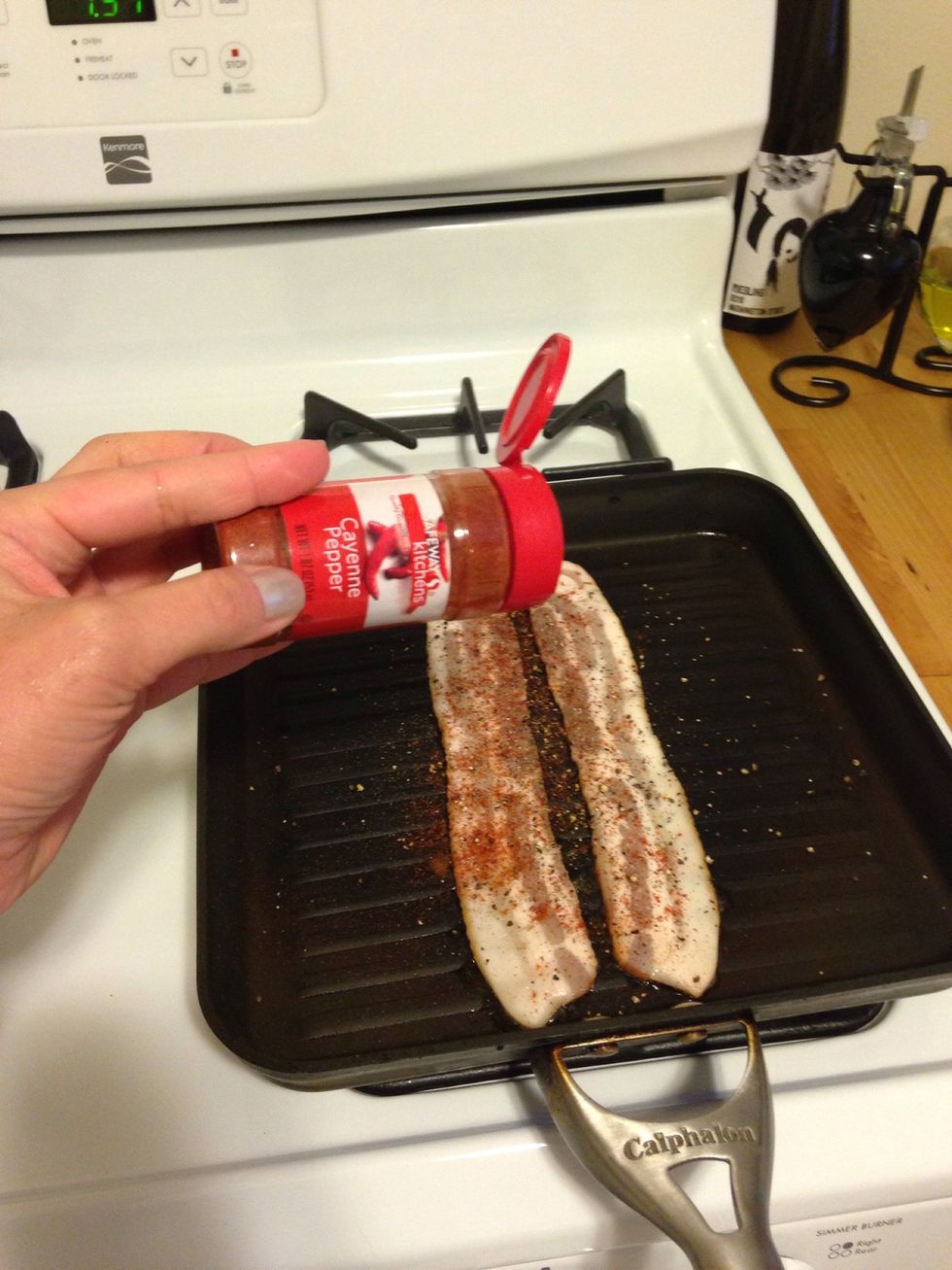 Sprinkle 1/4 tsp of cayenne pepper if you want the bacon to have a bit of a kick.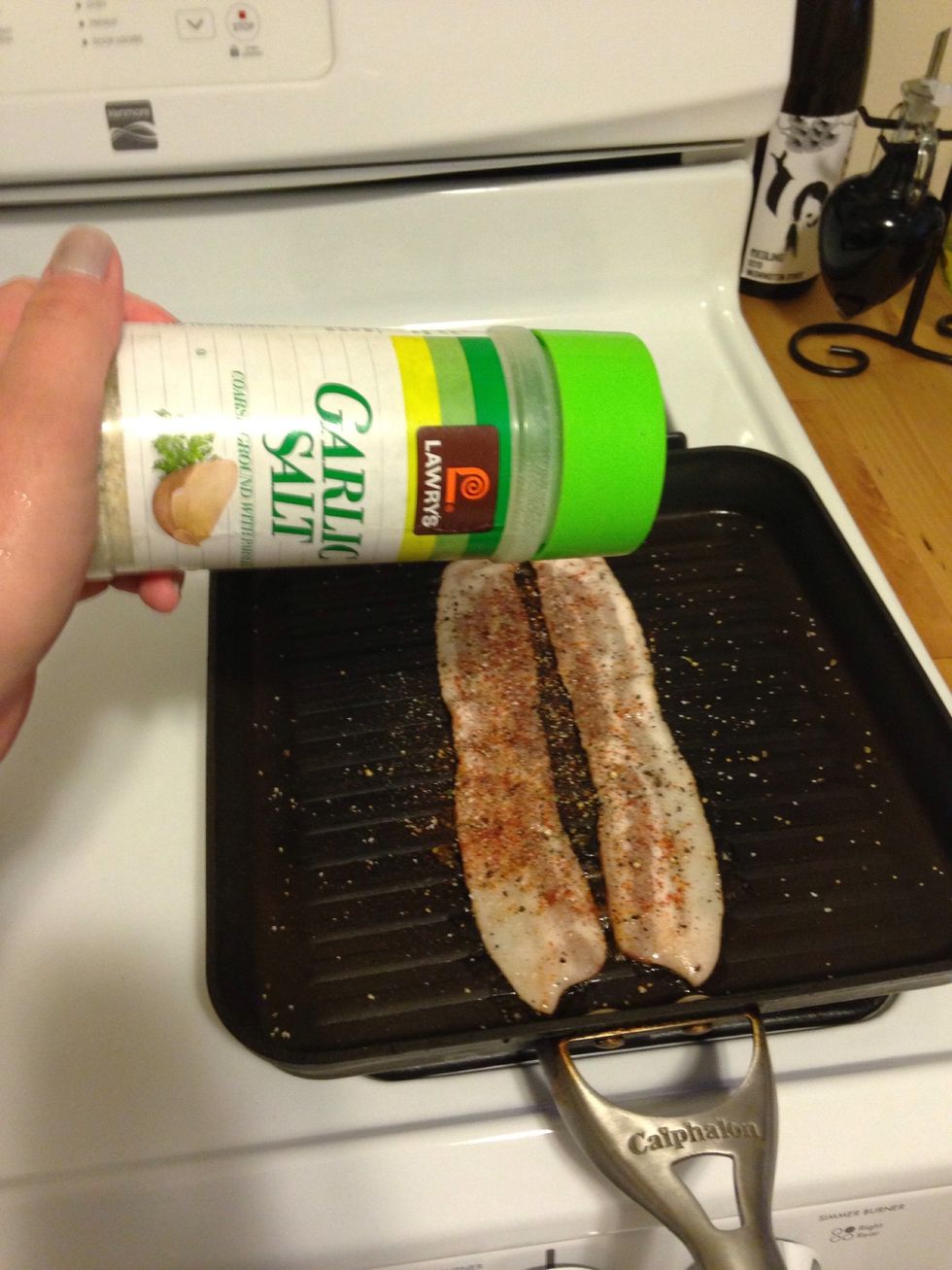 Sprinkle 1/4 tsp of garlic salt and 1/4 tsp of onion powder.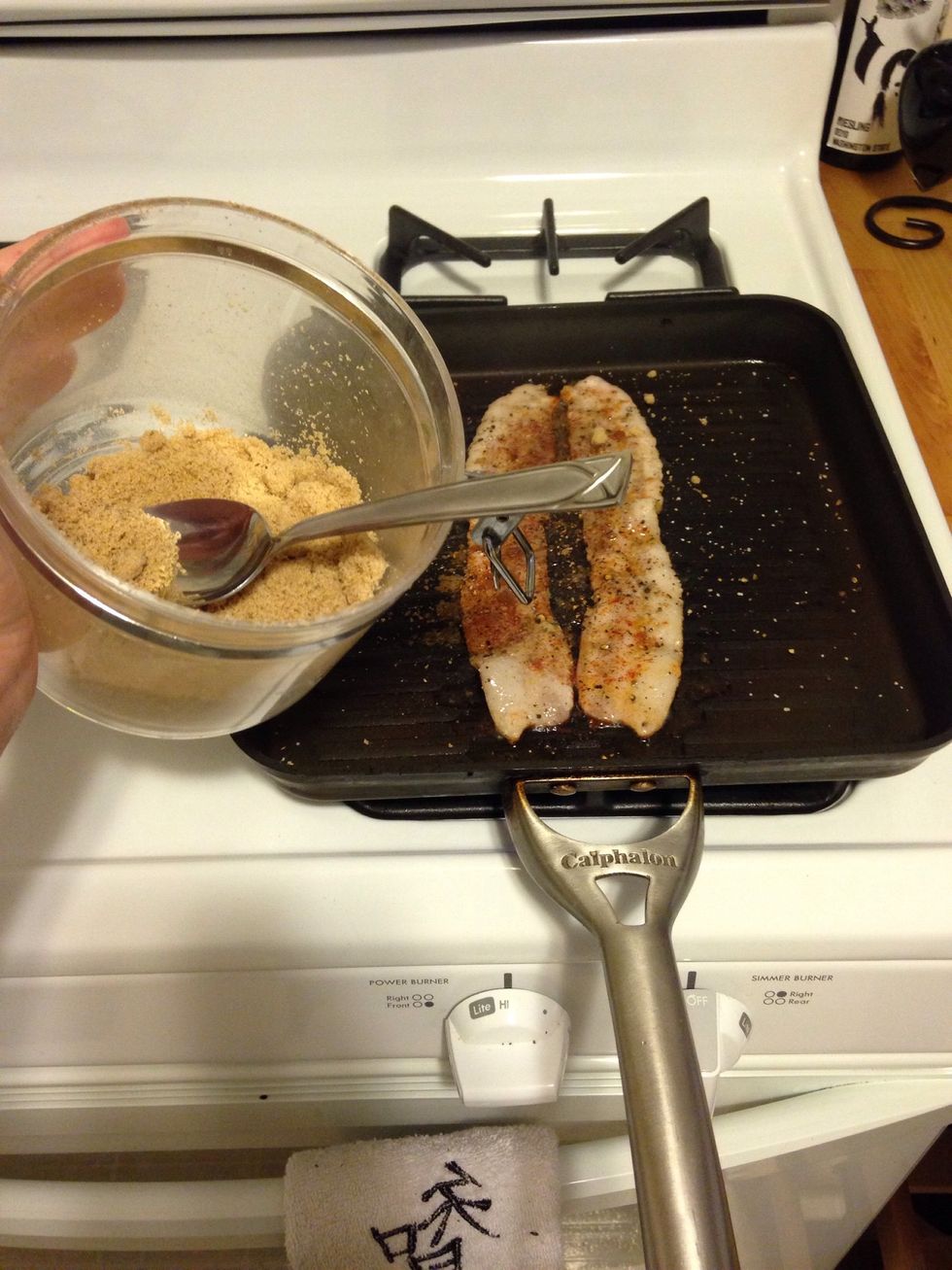 Sprinkle 1/4 tsp of brown sugar. When you flip the bacon, repeat the 1/4 tsp on the other side. This should take around 2-4 minutes depending on how crispy you like your bacon.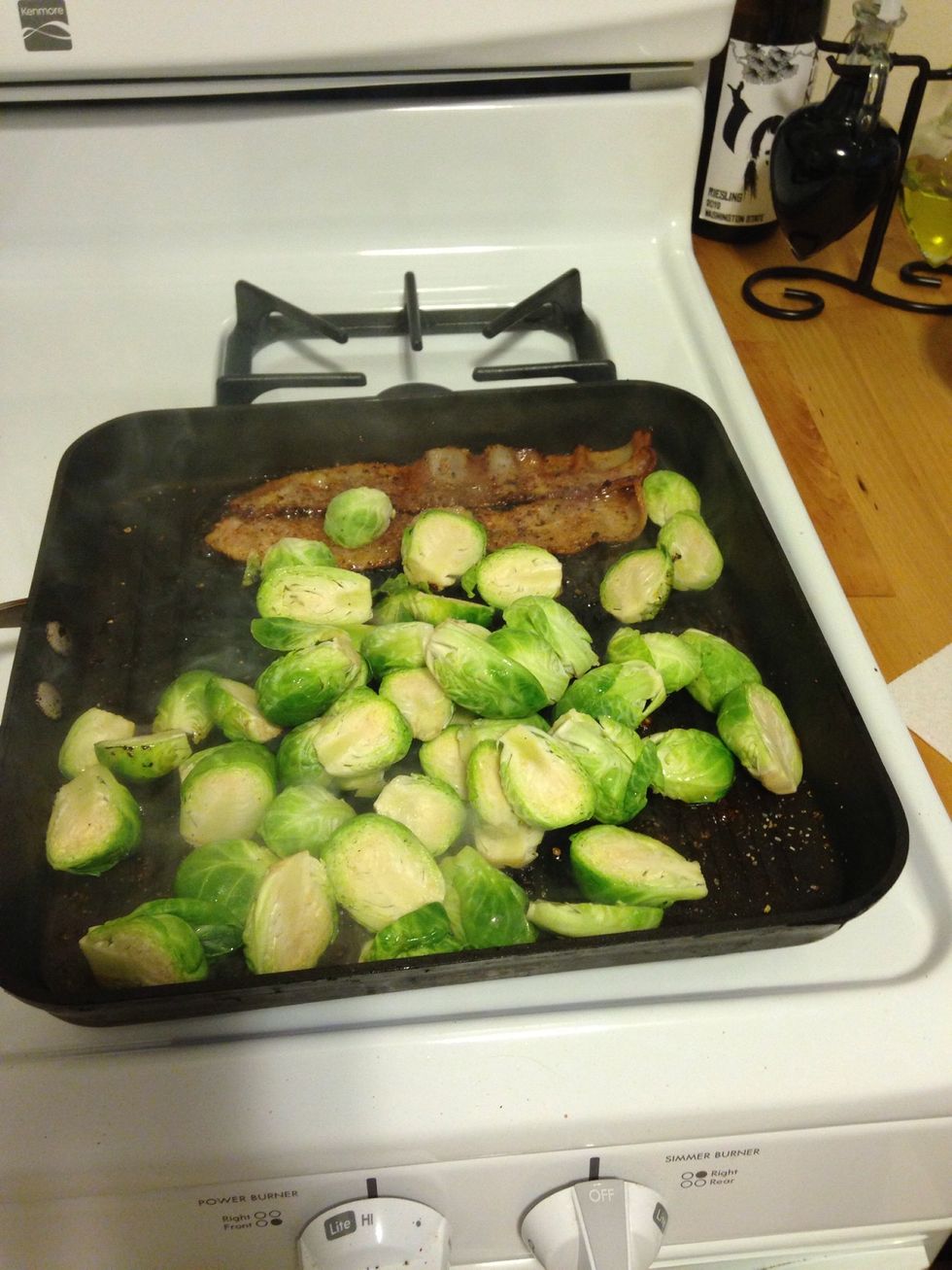 Once you flip your bacon, add the Brussels sprouts to the pan. It works best if you put the flat area on the pan so it can soak up delicious bacon grease.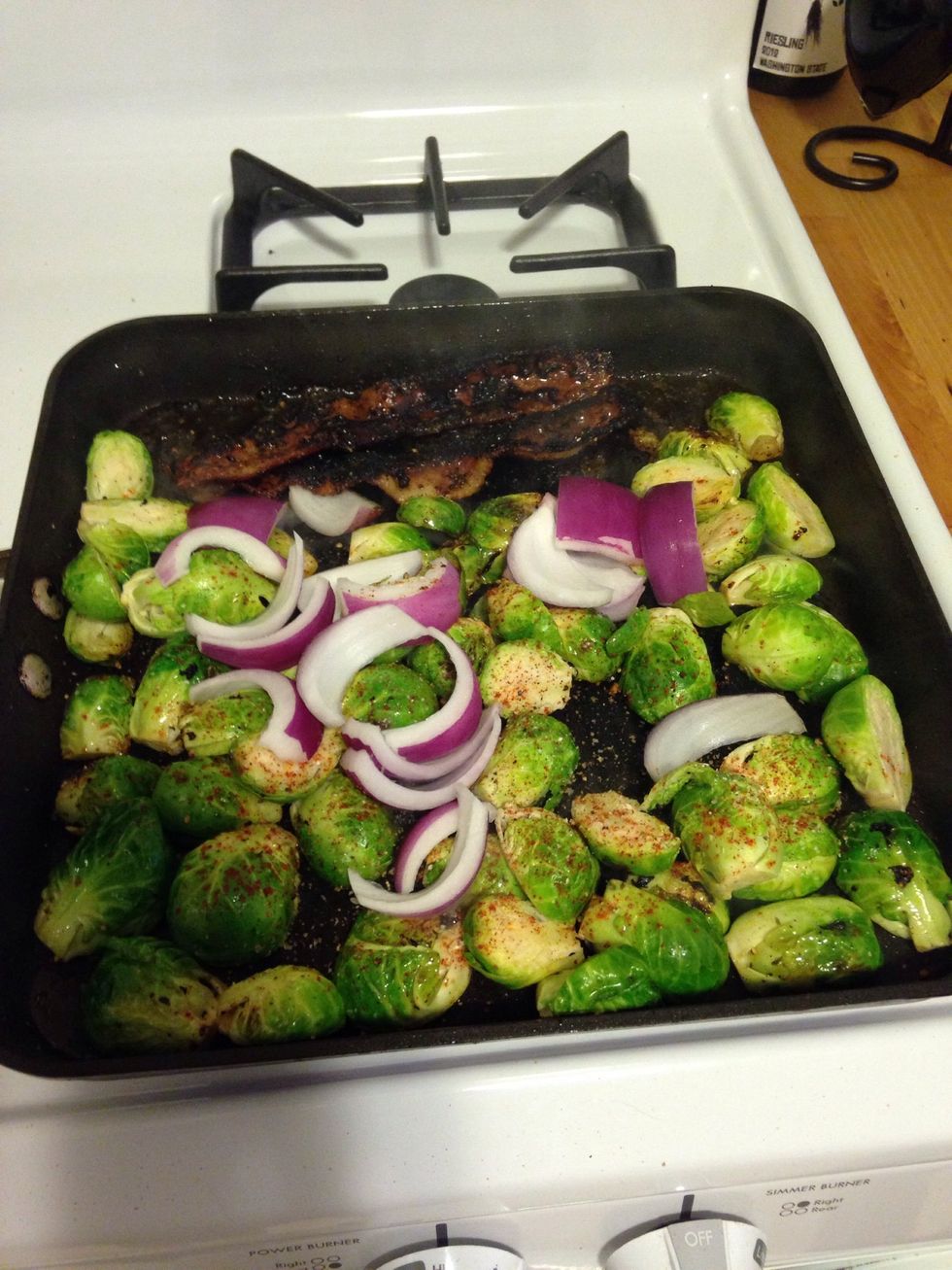 Add the onion to the pan.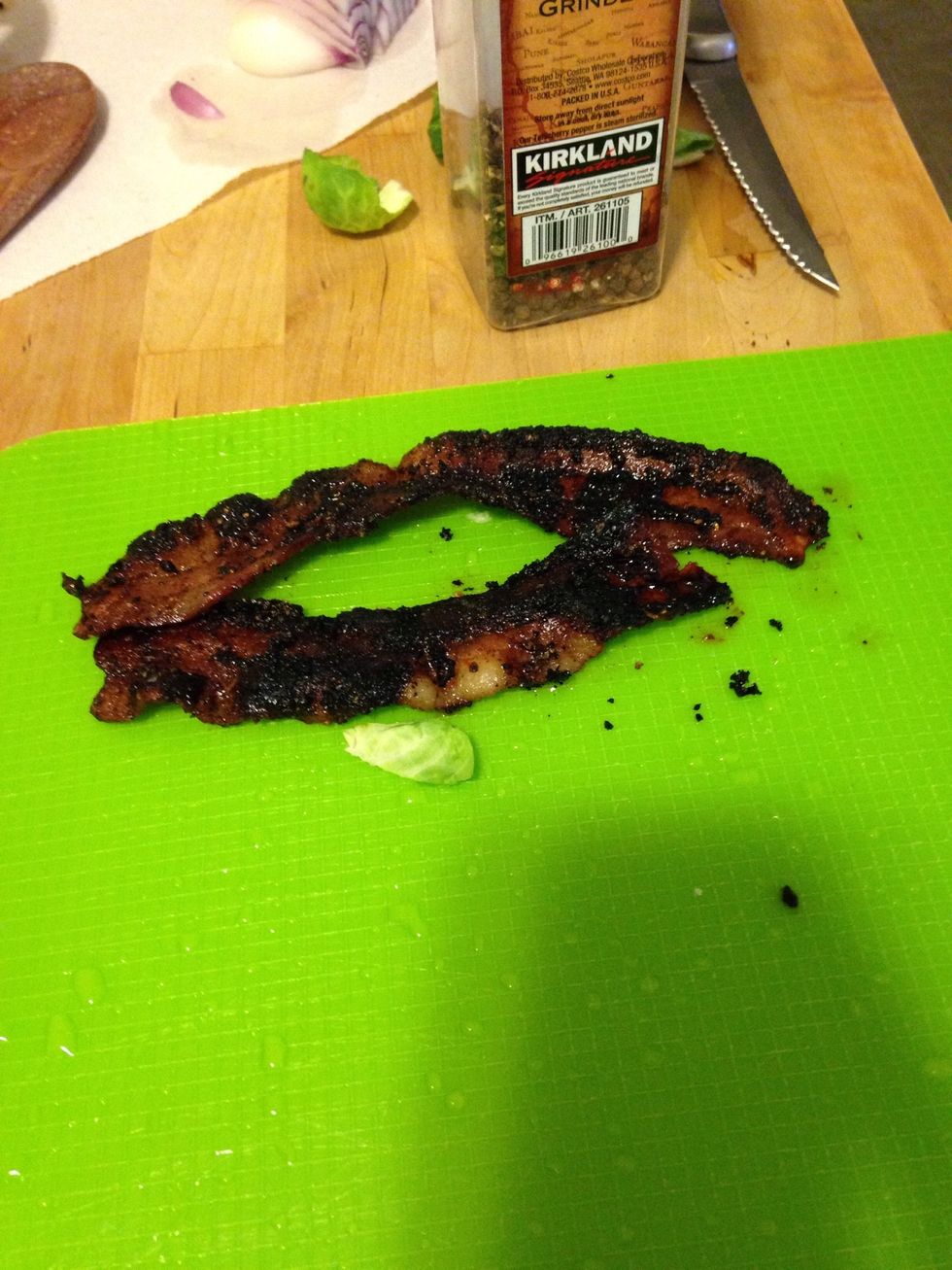 When the bacon is done, sit aside so it can cool. It's ok if it is a bit blackened. This is the brown sugar caramelizing.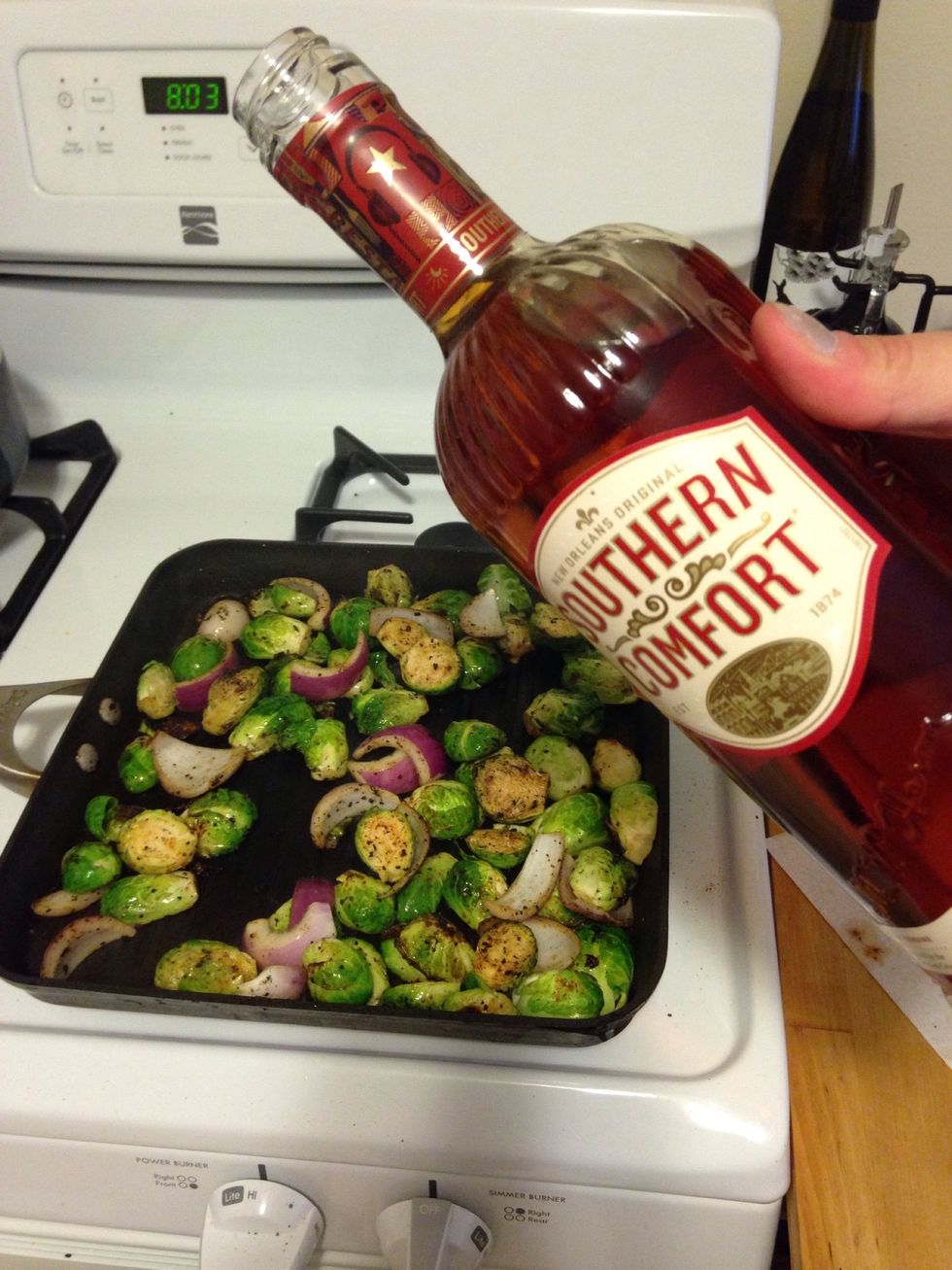 Add 1/2 oz of southern comfort. You can also add chicken broth, white wine, or other alcohol. This really just helps caramelize the sprouts.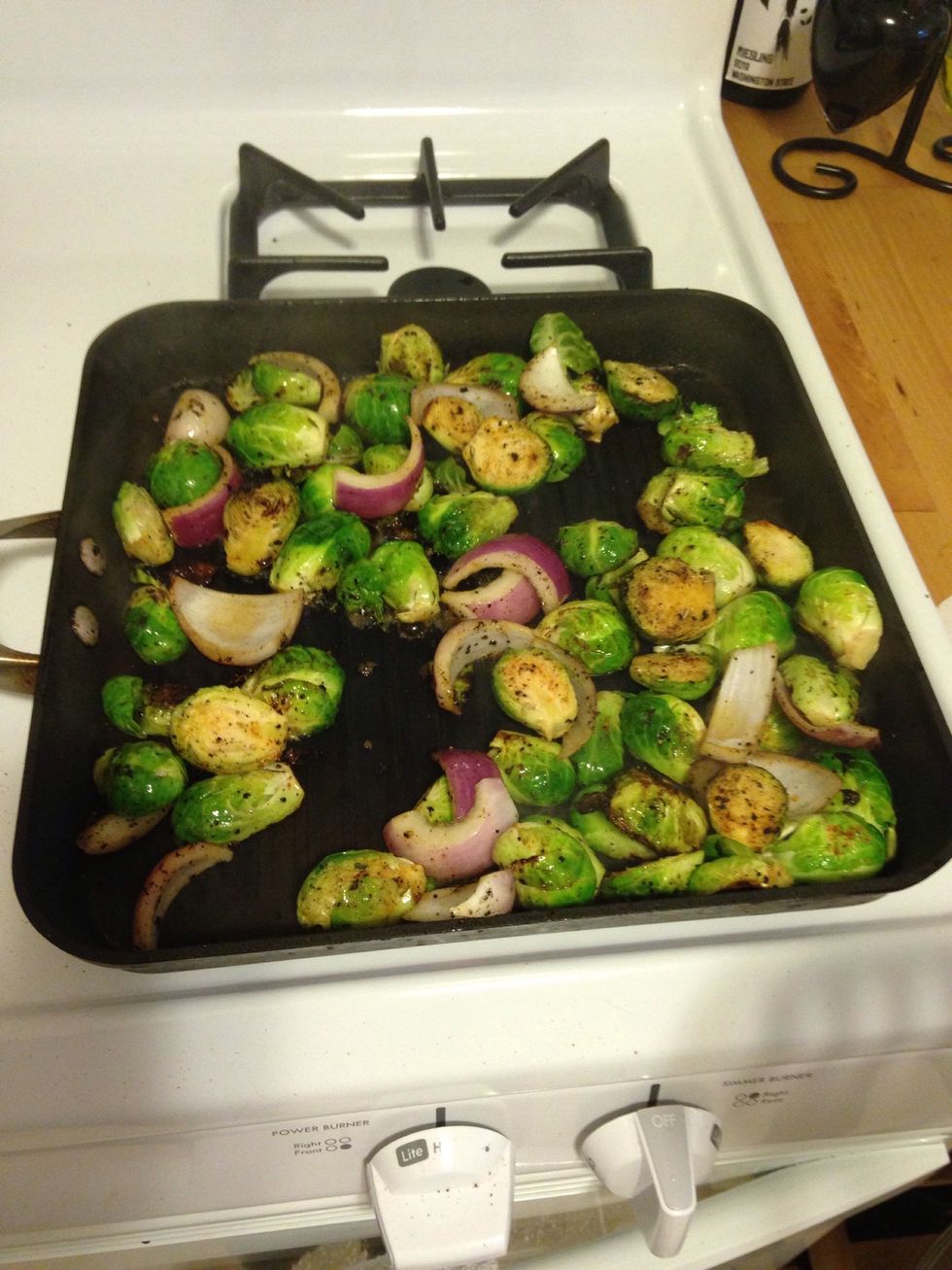 Add 1/2 tsp of black pepper, 1/2 tsp of garlic salt, 1/2 tsp of onion powder, and 1/2 tsp of cayenne pepper to the sprouts.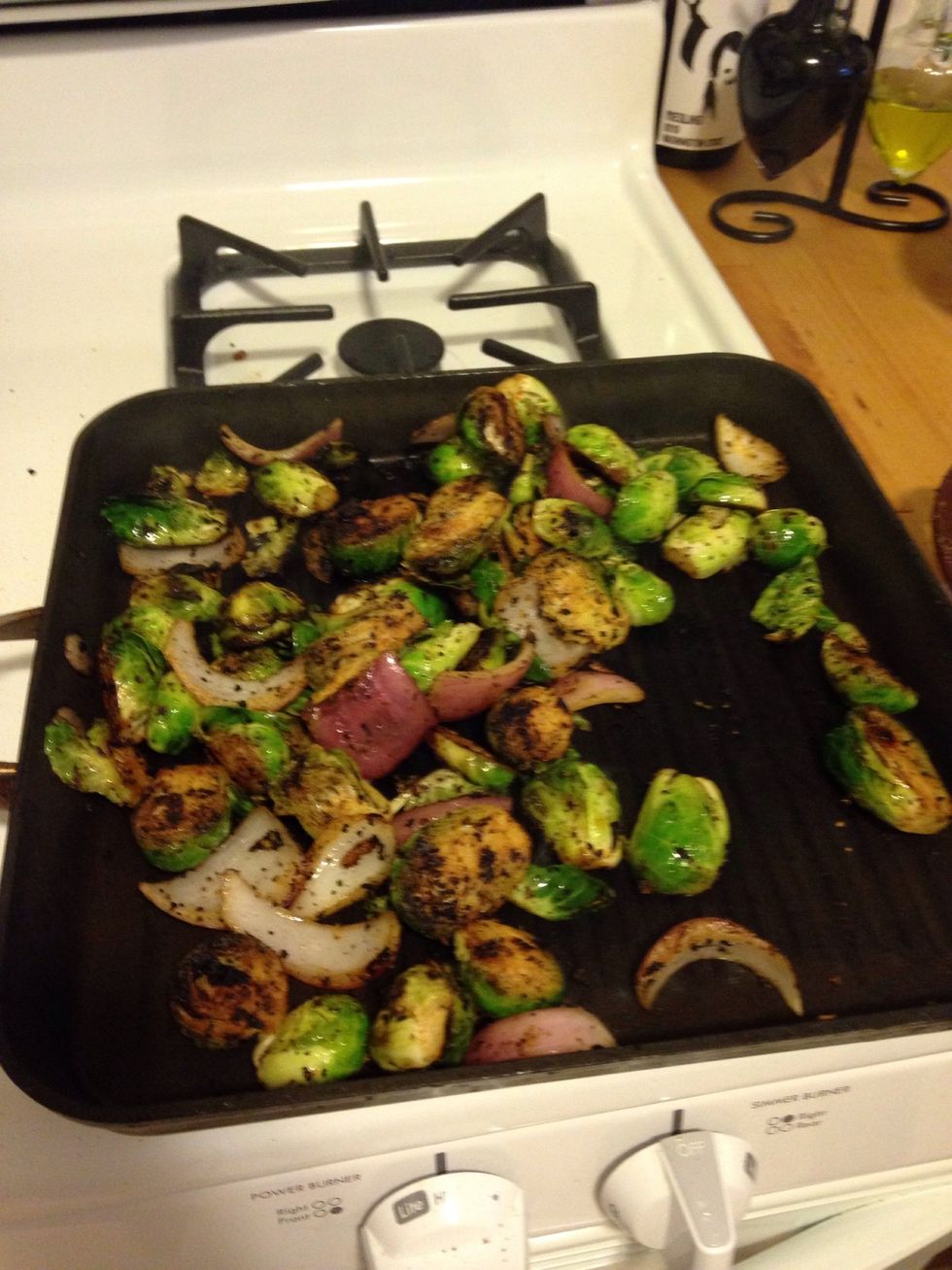 Stir the sprouts until they are desired doneness. If you like your spouts crisp, it takes around 10-15 minutes. If you like the sprouts more soft, it takes around 20 mins.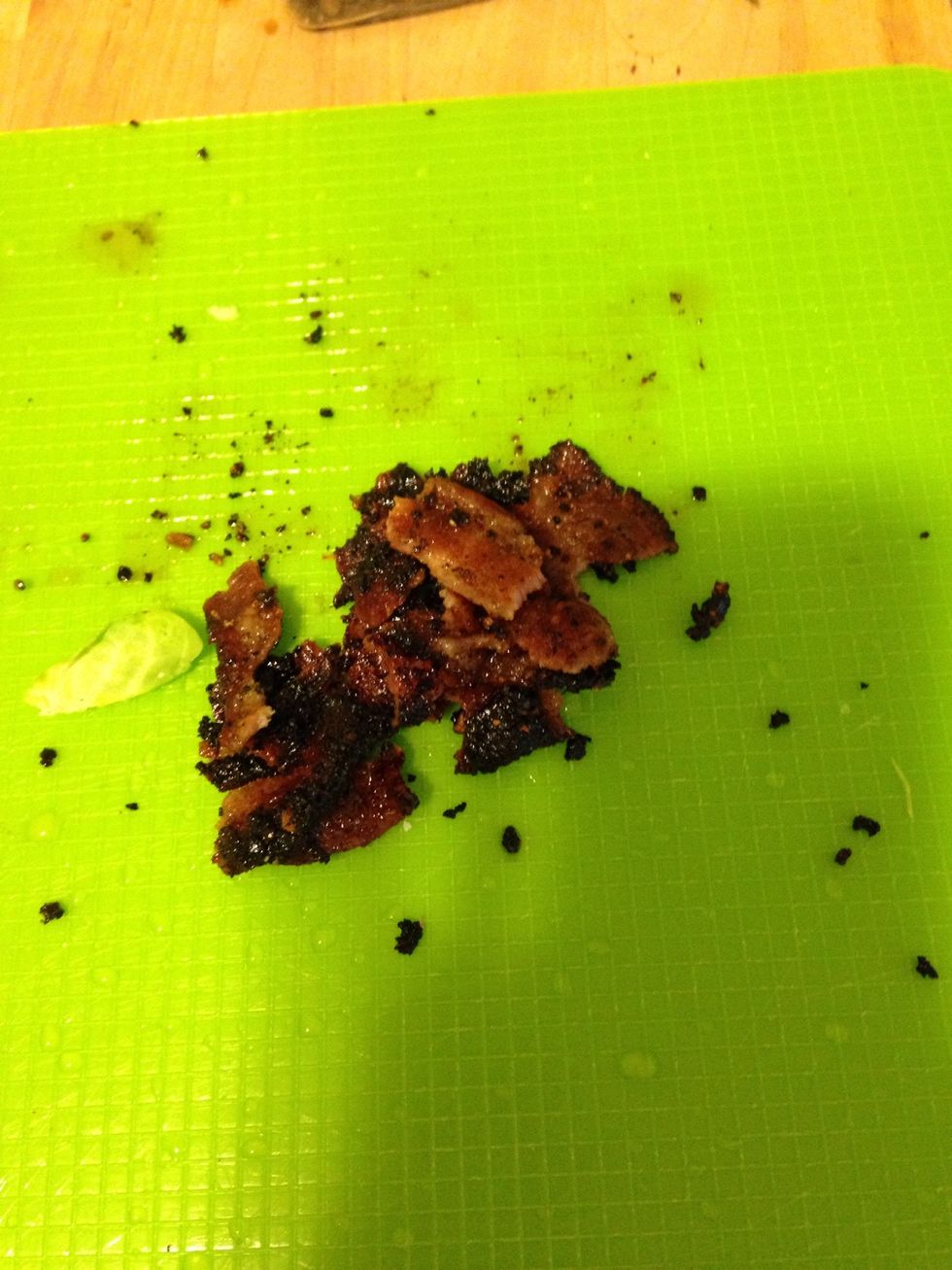 Chop up the bacon in small pieces.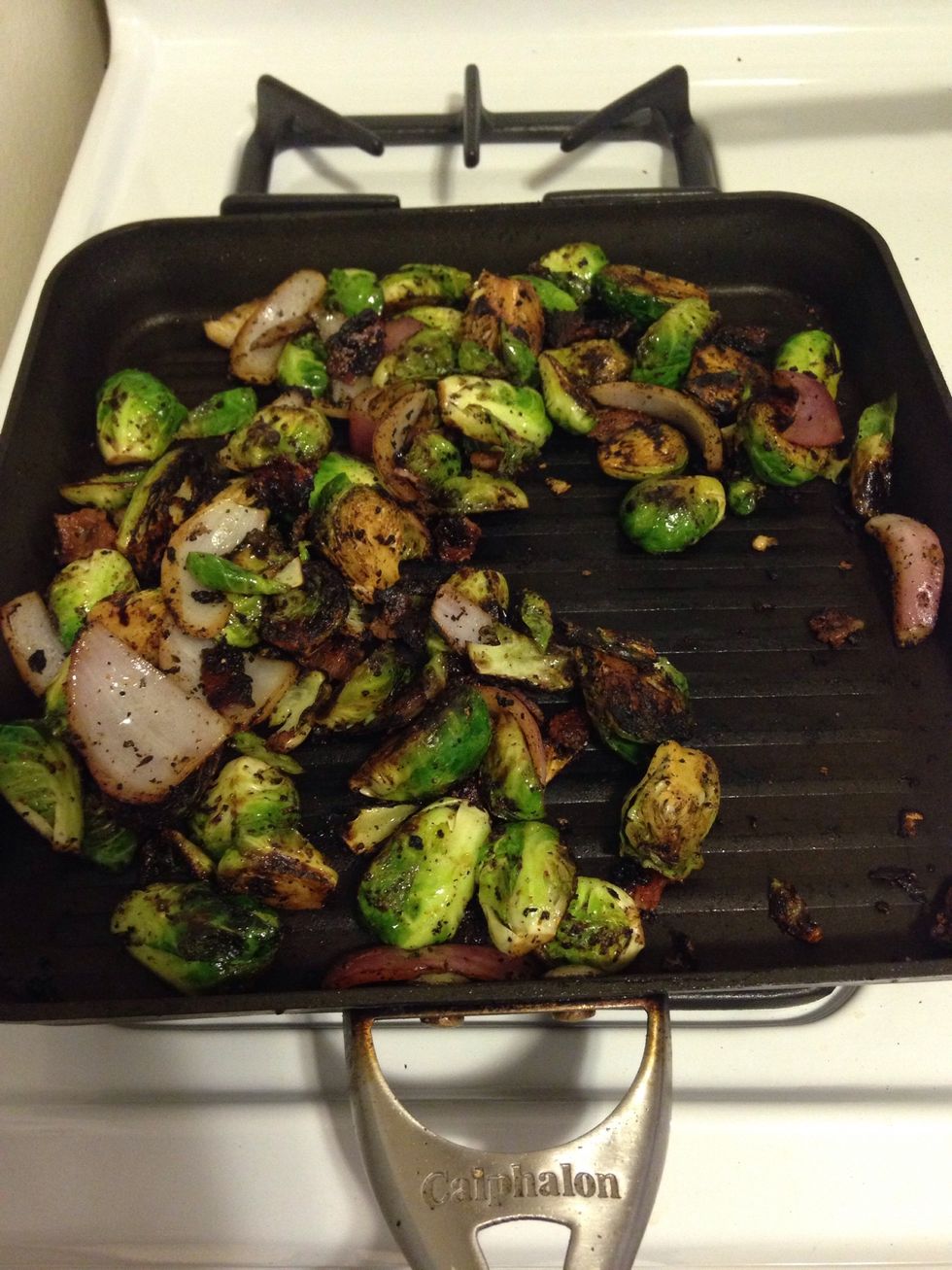 Add the bacon to the Brussels sprouts and mix it up. Serve with your favorite main dish and enjoy.
2.0c Brussels sprouts
1/4 Onion
2.0 Bacon
1.0tsp Garlic salt
1.0tsp Onion powder
1.0tsp Brown sugar
1.0tsp Pepper
1.0tsp Cayenne (optional)
1/2oz Southern comfort
Geeky Kalamity
A nerdy lady that likes to cook. I usually throw ingredients together and it turns out great. :) Ive made it a personal goal to cook everything on the grill.